Meet a Farmer: Joe Rodriguez of JR Organics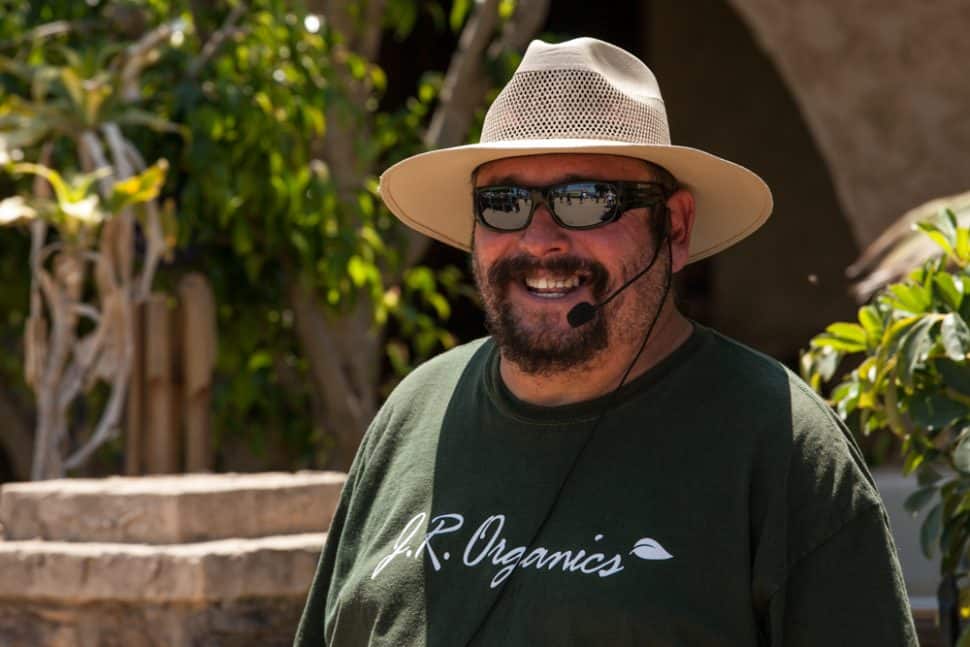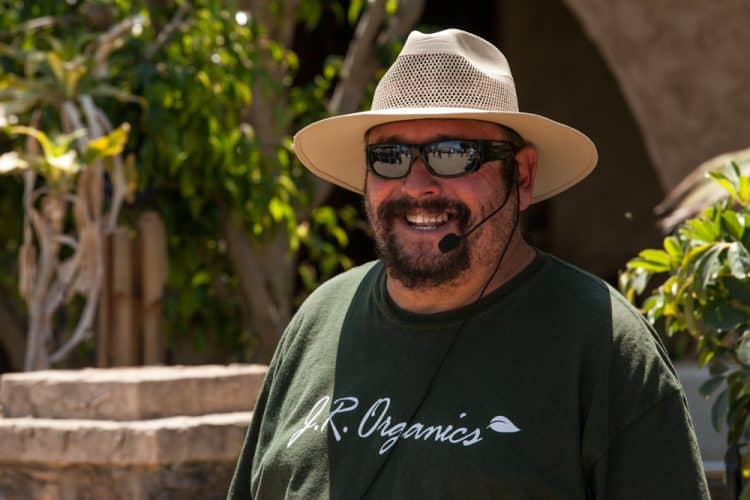 Meet Joe Rodriguez, Owner of JR Organics in Escondido, California. As a third generation farmer, he knows how much hard work and dedication goes into farming.
Learn more about Joe, how his family has helped the farm be successful and why caring for the soil he grows on is so important.
CA GROWN: Tell me about the history of the company and what your role is.
Joe: My grandfather started this farm in Los Angeles, so I'm a third generation farmer and I converted it to an organic farm in 1986. We've grown conventional products for many years and in the early 80s, we used to spray chemicals but we realized it wasn't right for the environment or our workers. We looked into the organic option and since my dad was a conventional farmer, in the beginning he didn't think it could be done. So we started with five acres to experiment with and we were successful. After that, he increased it to 20 acres and it continued to do really well, so we expanded it to 150 acres at one time. Now we're down to about 80 acres because of the imports coming out of Mexico. We grow different seasonal crops depending on the time of the year, we have a CSA program for some of our products and we do a few different farmers markets and supply some of the local stores. We believe that in order to keep the small farmers in business, we have to find our markets and educate the consumers that fresh, local products are different from what you would buy at the stores.
CA GROWN: What does a typical day look like for you?
Joe: It usually starts around 5 a.m. and I like to go out and walk around the fields and figure out what the plan is for the day. The crew comes in at 7 a.m. so we'll let them know if they'll be harvesting, planting, etc. The tractor operators will also be out farming, fertilizing or whatever else they need to do for the day. After I set up the crew, we'll figure out what needs to be harvested for the farmers markets and then make sure we have plenty of product. Depending on the time of the day, we'll start loading trucks from 8 – 10 a.m. and they'll disperse to different farmers markets. Throughout the day, I'll make sure everything is flowing smoothly, all of the product is washed and properly treated, and then walk the fields again to check the plants.
CA GROWN: What drew you into the farming profession?
Joe: I grew up farming and in high school, I helped my dad with some of the farming tasks. I was brought up around it and I've always loved seeing plants grow from a seed all the way to production. The best part is giving your product to someone and hearing them say "this tastes so good." We always had repeat customers come in to buy our products and that always brought us a lot of satisfaction because we were able to grow something organically and the product was just as beautiful without the synthetic fertilizers and chemicals.
CA GROWN: What are some ways your company gives back to the community?
Joe: At the end of the farmers markets, there are a few companies that come around and we'll give them some of the produce we have left to take and distribute. On Monday mornings, all of the product that's left from the weekends is taken to the pantry in Temecula and some is picked up by one of the local church groups and distributed to some of the people that really need it. We also do farm tours here on the farm to educate the people about what's going on and show them how everything is grown.
CA GROWN: What are your hobbies or pastimes when you're not farming?
Joe: Once in a while if I can get away, I like to go fishing and be on the calm waters to relax. It doesn't happen too often and I haven't gone out in about four years, so I think I'm due. We also like going around to different auctions and checking out some of the equipment that other farmers are using or some of the techniques they use that we can also implement.
CA GROWN: What's the most rewarding part of your job?
Joe: I love the satisfaction I get from knowing we can grow something organically and I love that people wait for our products and ask when they're coming in. We grow the best strawberries in San Diego County and we're venturing out into new things as well like blueberries, blackberries and raspberries. It's a great feeling when people taste them and say it's the best they've ever had.
CA GROWN: What's something that's unique about your business or makes it stand out?
Joe: Working as a family. My dad, my siblings, my kids, my aunts, cousins and nephews all pitch in and run this as a whole family operation. I try to get input from everyone to know what's going on, what the community wants and what we can improve on or expand to. We definitely work as a close family and that's helped us be successful.
CA GROWN: What has contributed to your past success and what are you doing to ensure success going forward?
Joe: Our success is the result of us taking care of our soil because if your soil is properly taken care of, it takes care of everything else and will produce a good product. How you treat your soil allows you to keep your plants healthy and allows the rest of the process to be smooth.
CA GROWN: As a California farmer, we know that you have a long list of activities you undertake on your farm to care for the land and its resources. What are one or two ways that you're most proud of or you feel are innovative ways you care for your land?
Joe: We do a lot of composting and I work really close with some of the companies that are developing new materials and ones that are building different types of mixes. We re-add minerals to the soil to help the plants grow nice and healthy and like I said, we keep the soil properly balanced. Crop rotation is also important and has a lot to do with keeping our land sustainable.
CA GROWN: What advice would you give to someone who wants to become a farmer?
Joe: Start small and make sure you find a market for what you want to grow before you start. A lot of times it's not growing the product that is hard, it's getting rid of it and distributing it. Stay within your reach and don't over-extend yourself. Get good at growing one, two or three items at a time and then expand to more. It's easy to overwhelm yourself and that leads to burnout, which isn't good for you or your farm.