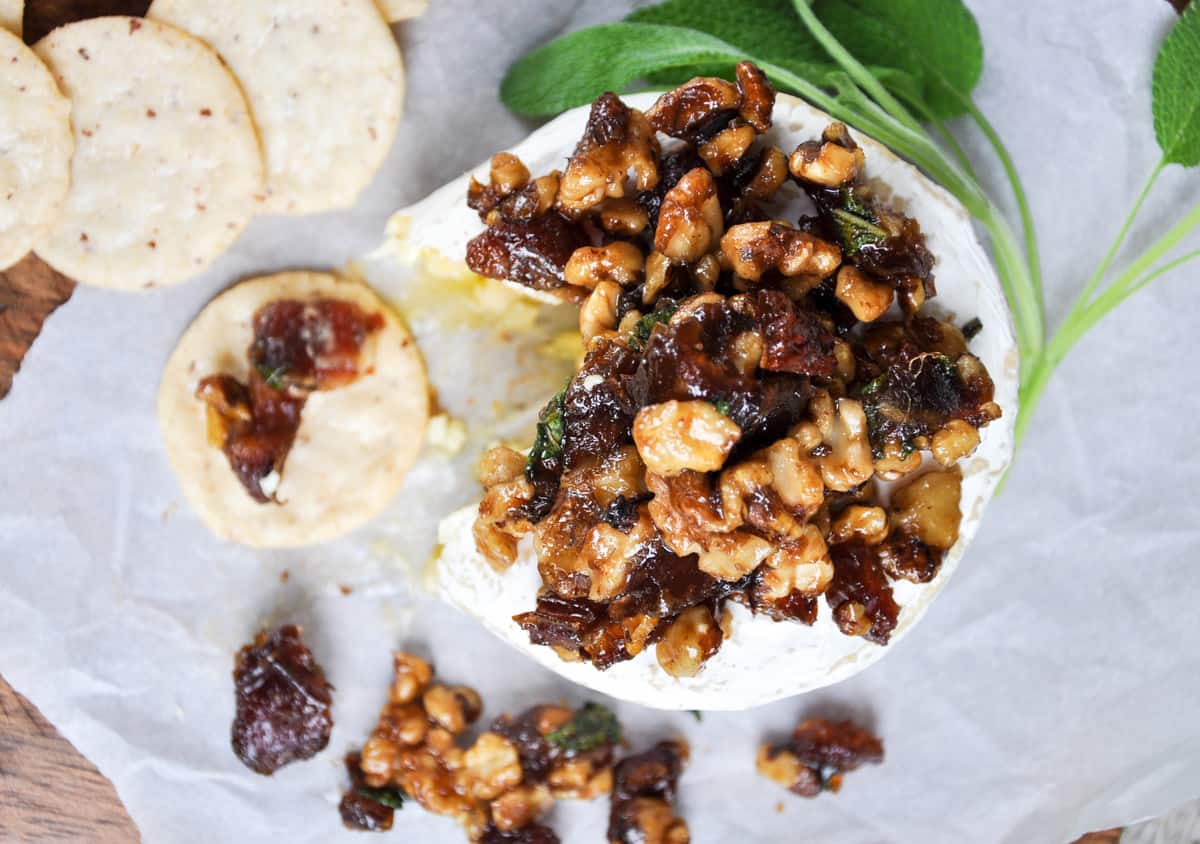 CA GROWN Blog
Discover. Learn. Connect.
Baked Cheese with Medjool Dates, Walnuts & Sage
April 13, 2016
Eat the Season!
Sign Up For Weekly Recipes
« Back to Recipes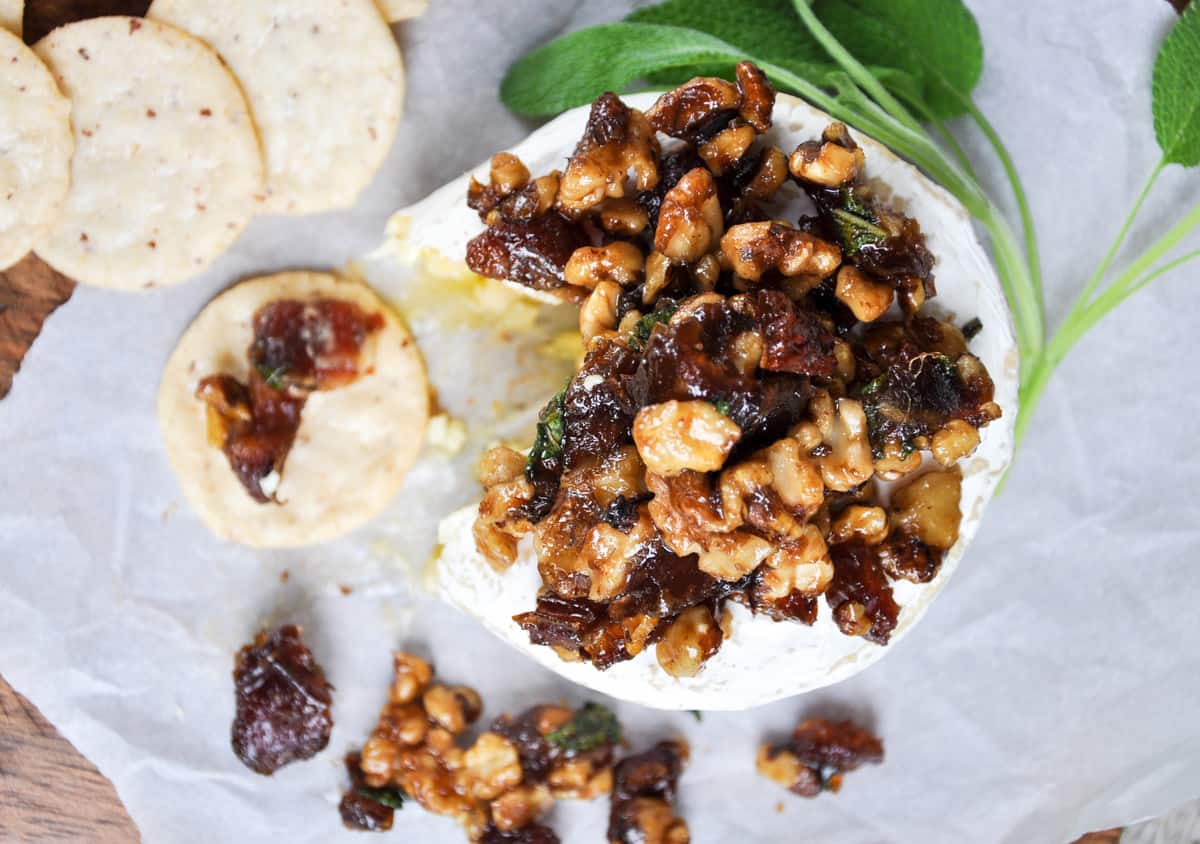 Baked Cheese with Medjool Dates, Walnuts & Sage
Sweet and salty, gooey and crunchy- this easy Baked Cheese recipe is everything you ever wanted in an appetizer.
This Baked Cheese recipe is next-level good.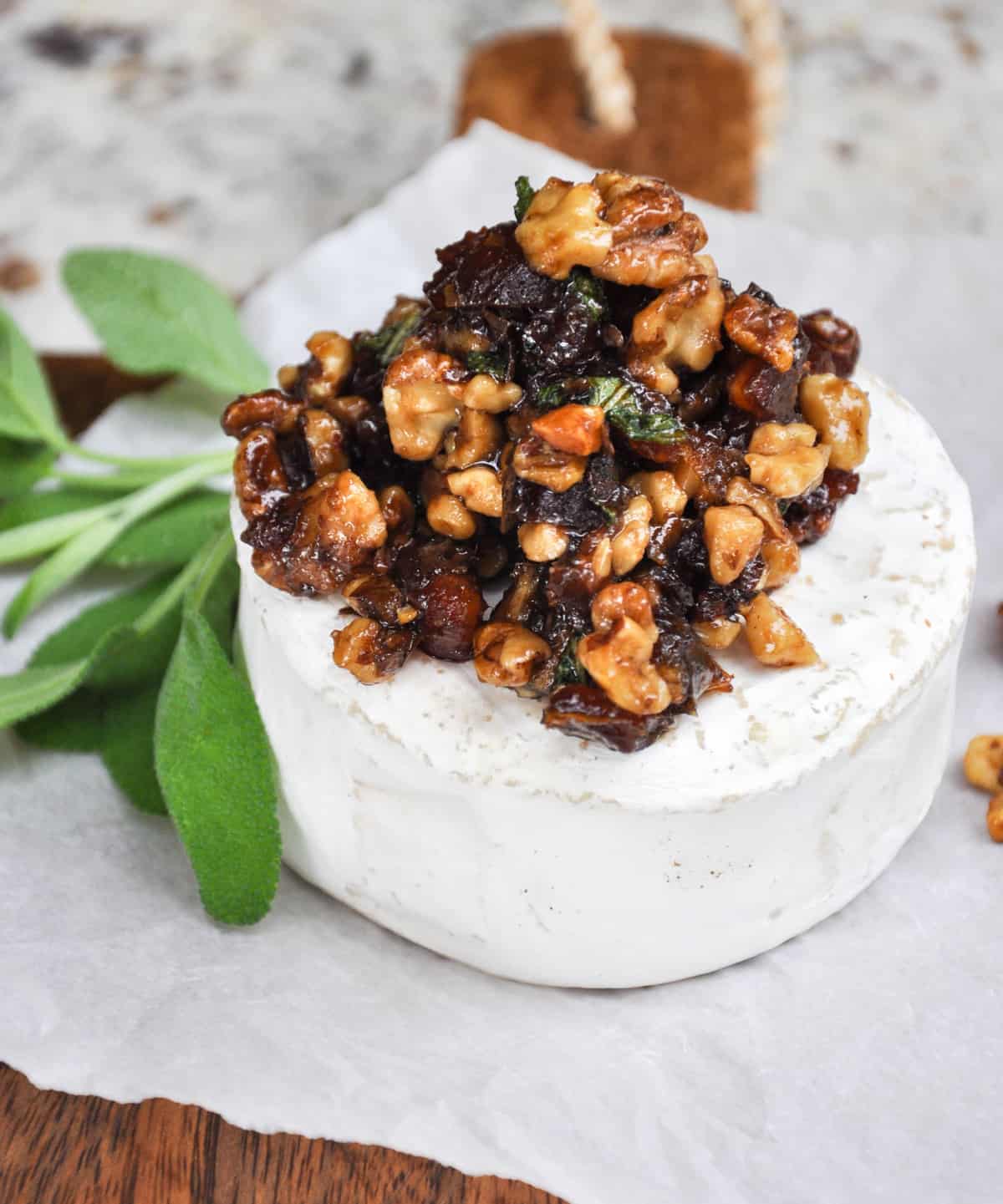 Today, I topped mine with a date, walnut, and sage mixture that compliments the earthy flavors of the cheese. You can either bring the cheese to room temperature or pop it in the oven to speed things up a bit. It only takes about 10 minutes in a 350 degree oven!
I think this would be fabulous to bring to your neighbor's house for a weekend get together. Or, perfect as an appetizer before serving your dinner guests. Any way you 'slice' it, this is sure to be a hit!
This only takes a few minutes to whip up. You combine all the ingredients and top your baked cheese with the mixture and immediately enjoy!
It doesn't get much more simple than that…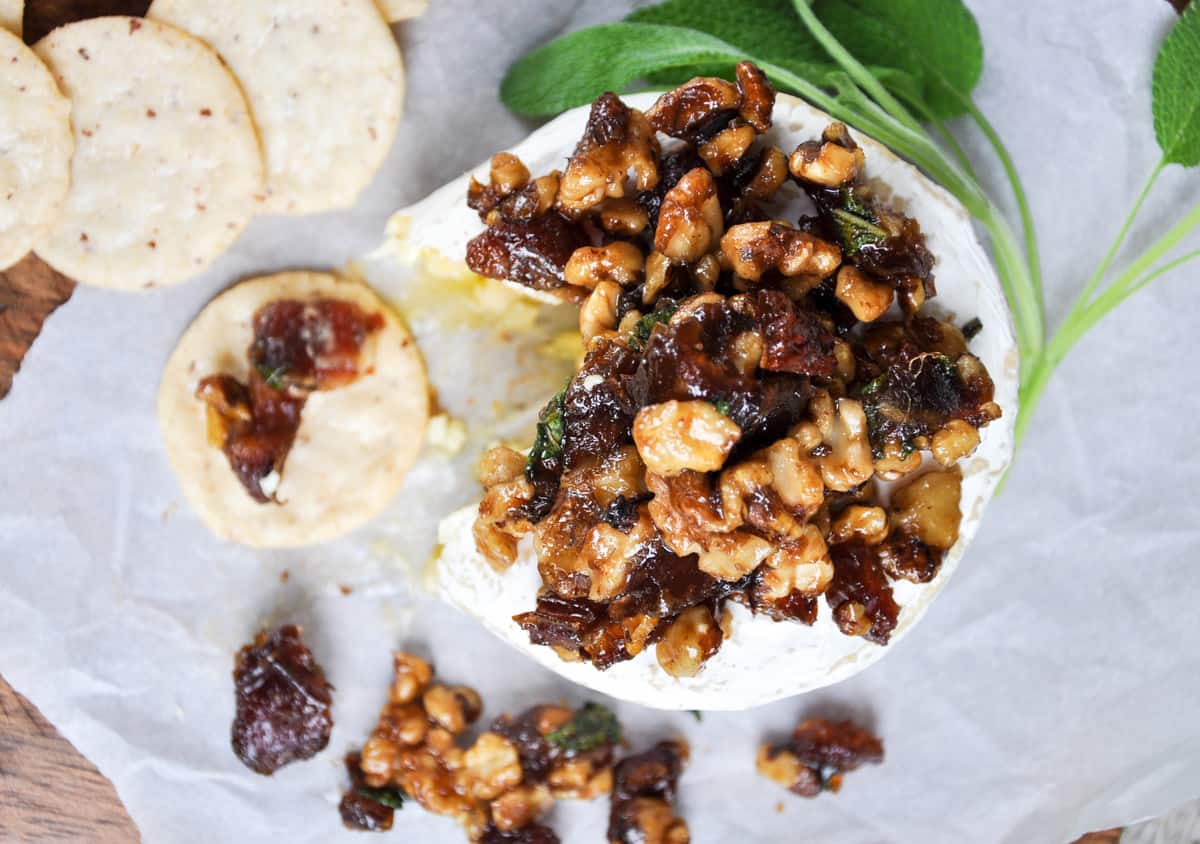 Especially when the results are so darn good…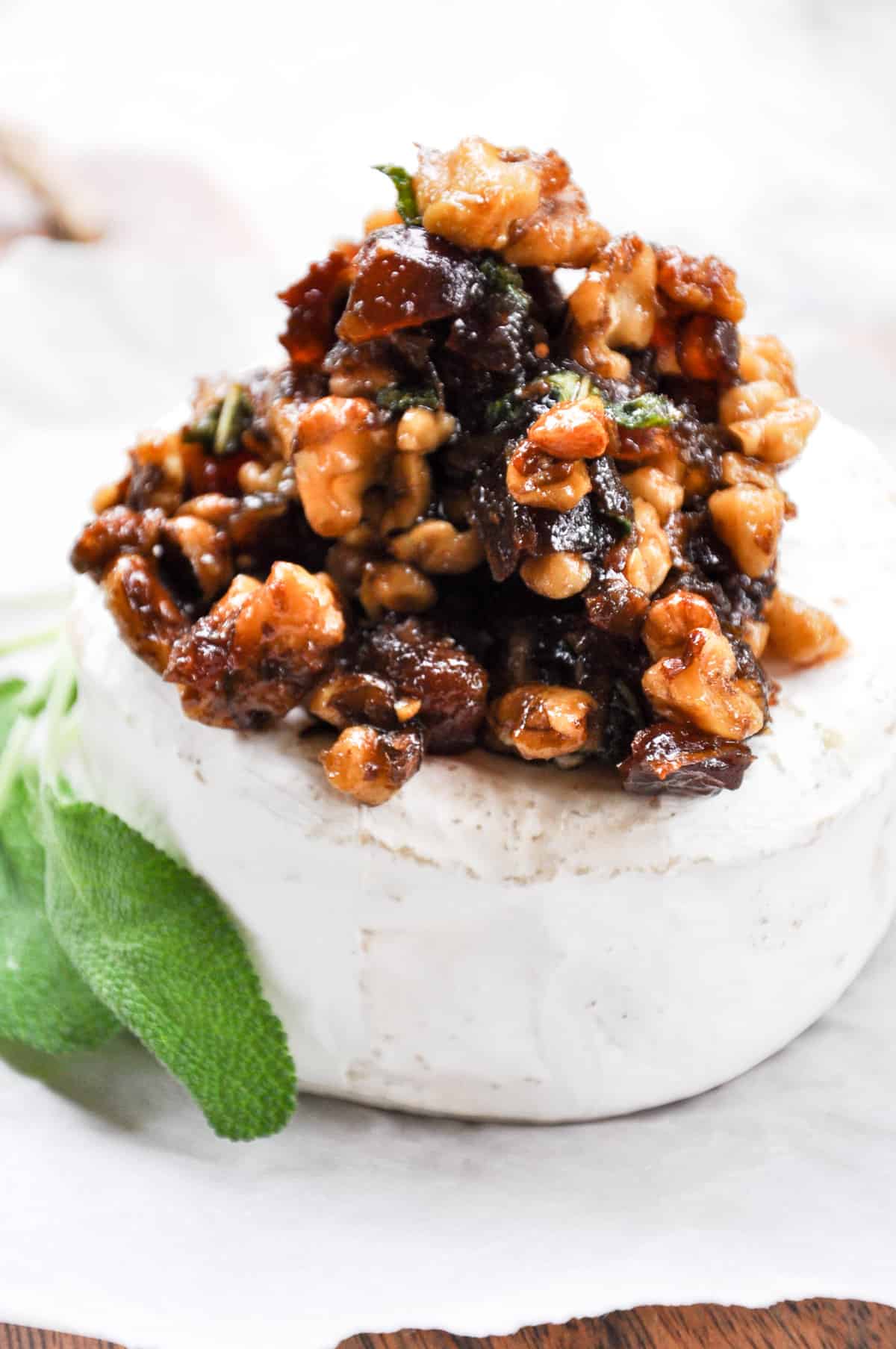 Here are two more appetizer recipes with brie you'll love: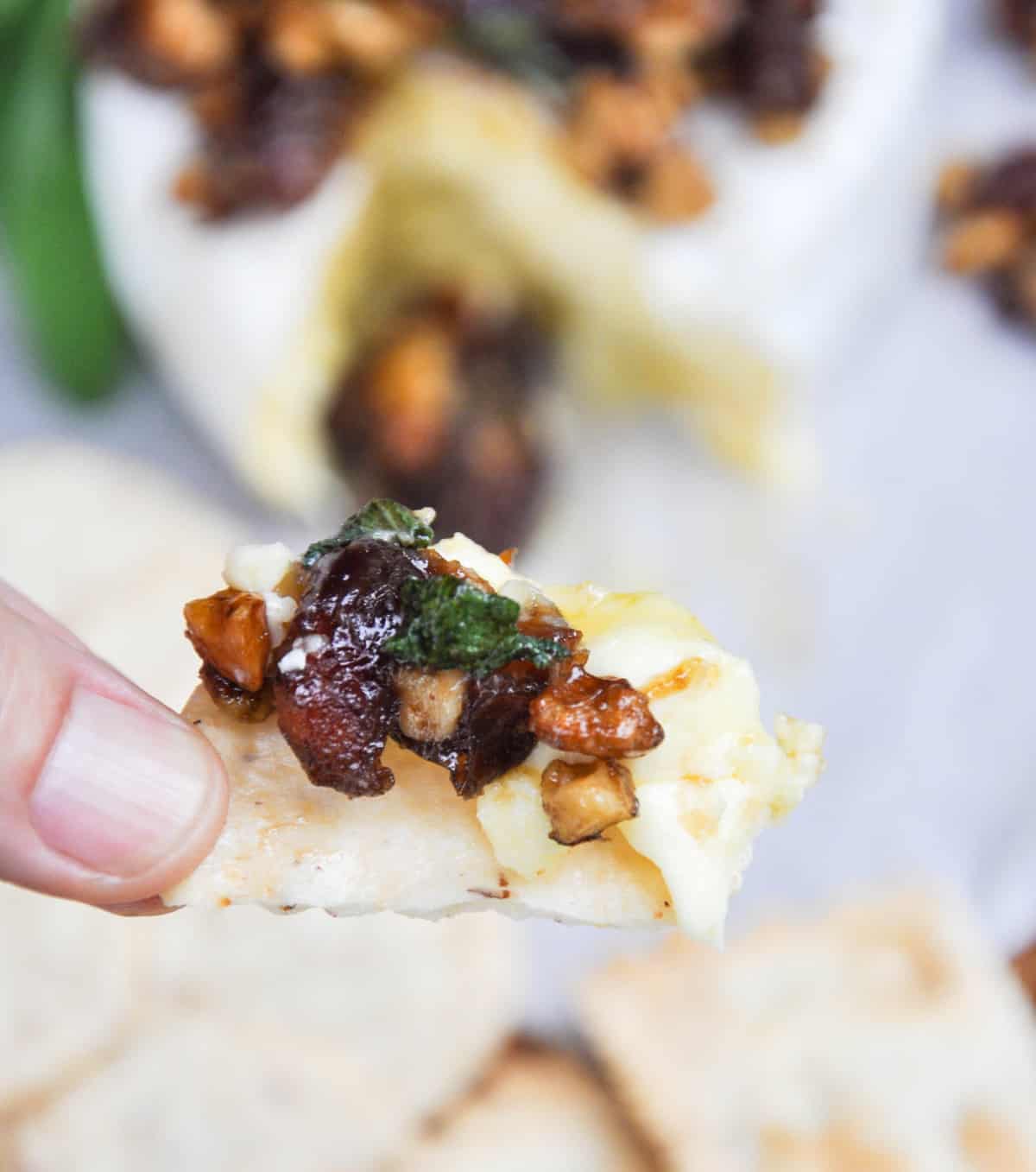 Want to learn how cheese is made in California? Get all the deets here.