How Cheese is Made in California
Cheese is one of our favorite foods, so we decided to meet up with fourth generation dairy farmers Laura Genasci and Brian Fiscalini to get an inside look at how cheese is made at Fiscalini Farmstead in California's San Joaquin Valley.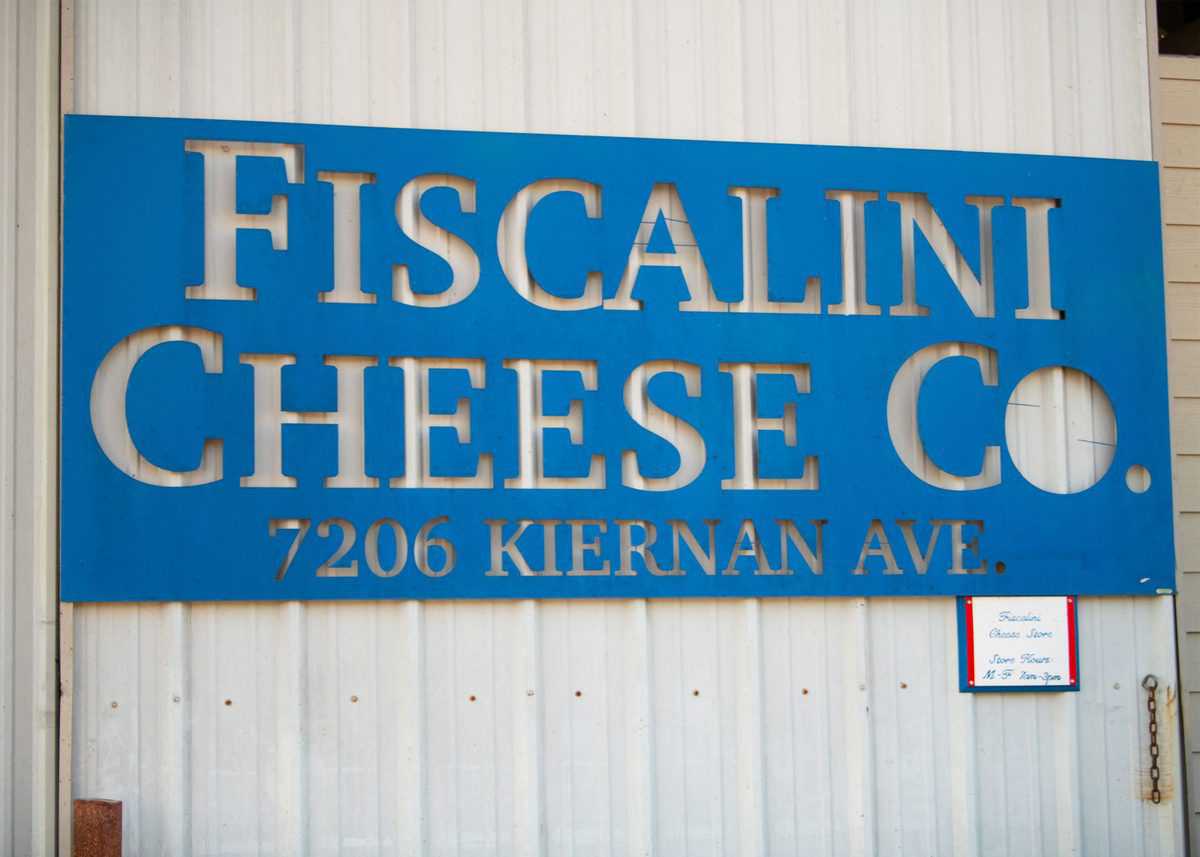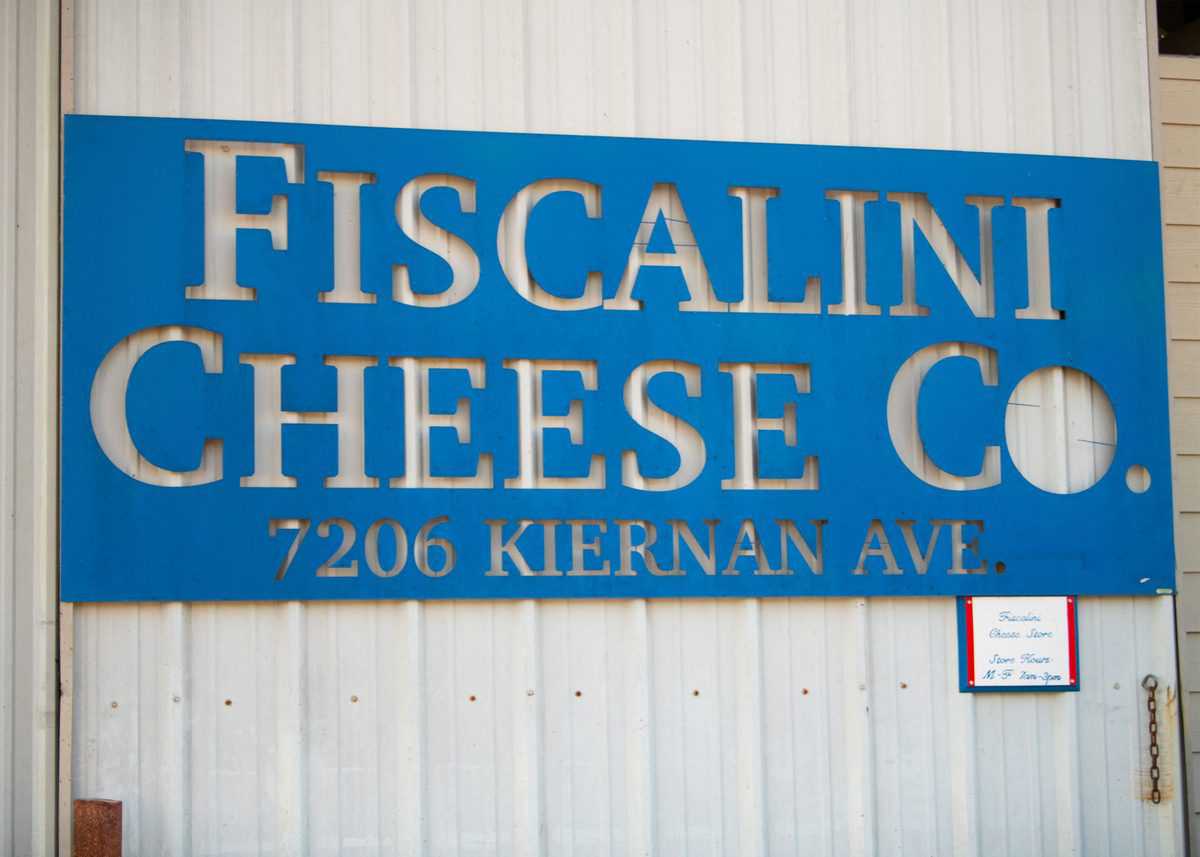 How it all began
Fiscalini Farmstead's story started over a hundred years ago, when Mateo Fiscalini immigrated from Switzerland. Mateo found work on the railroad, which allowed him to make his way across the country to meet up with family at the Chorro Dairy in Cambria, California, where he settled down and raised his family. His son, John Baptiste Fiscalini, graduated from nearby Cal Poly University with a degree in irrigation. After learning that the Don Pedro dam was under production in Northern California, he acquired 160 acres in Modesto, California with the intention to irrigate the acreage and begin farming. In 1914, he started a small dairy farm with 10 milking cows.
Four generations later…
Fast forward to 2021 – Fiscalini Farmstead is still a working dairy farm, now with over 2800 cows. All additional farmland has been converted into different rotating forages for their animals. Their state of the art dairy facility includes a milking parlor and free stall barn, and a cheesemaking facility was built on the property in the year 2000.
As a multigenerational operation, sustainability is very important to the Fiscalini family. All waste and water on the farm are recycled to produce electricity. The animal waste is processed by methane digesters. With the help of an engine, the waste is converted into renewable energy. This creates enough electricity to power the entire facility, with enough left over to power 300 neighboring homes. Laura adds, "That's really important to us. The land, our animals, giving back to our community, being good stewards has always been ingrained in us and that's something that we'll try to continue to do because we want future generations of Fiscalinis to have the same opportunities that we've had."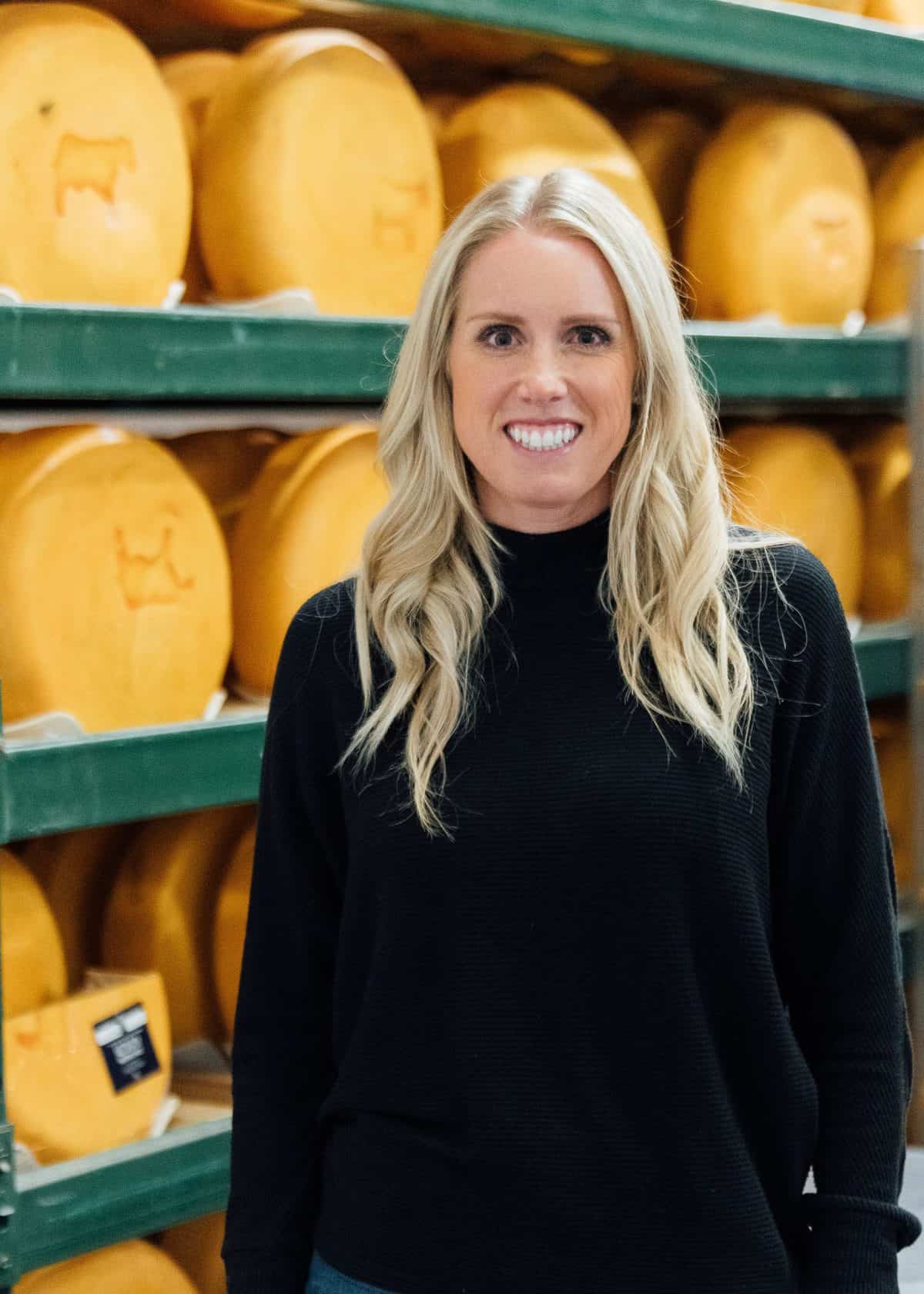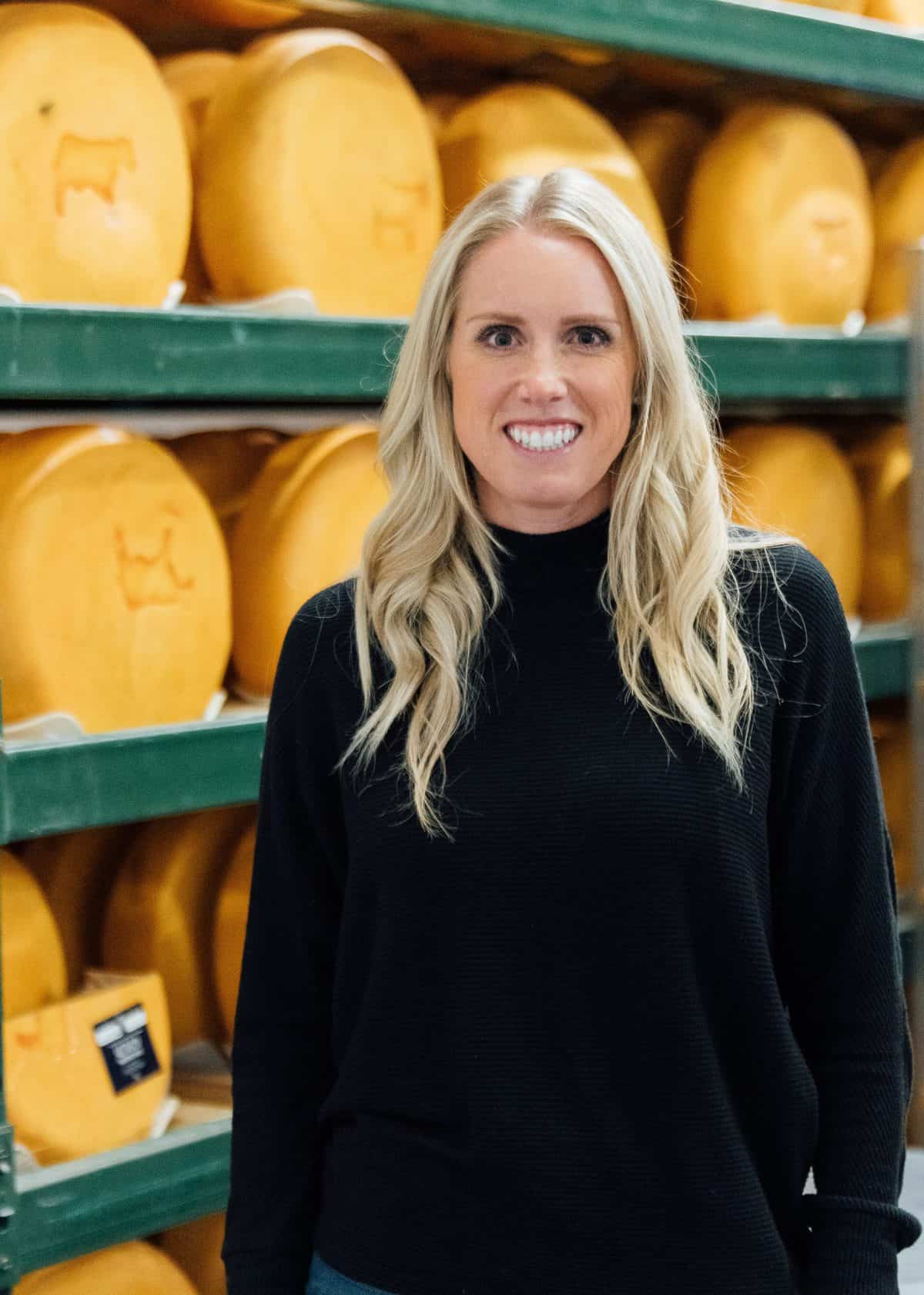 What is farmstead cheese?
All of Fiscalini's cheeses are farmstead, meaning all of the milk that is used to produce their cheese is sourced from their own cheesemaking herd.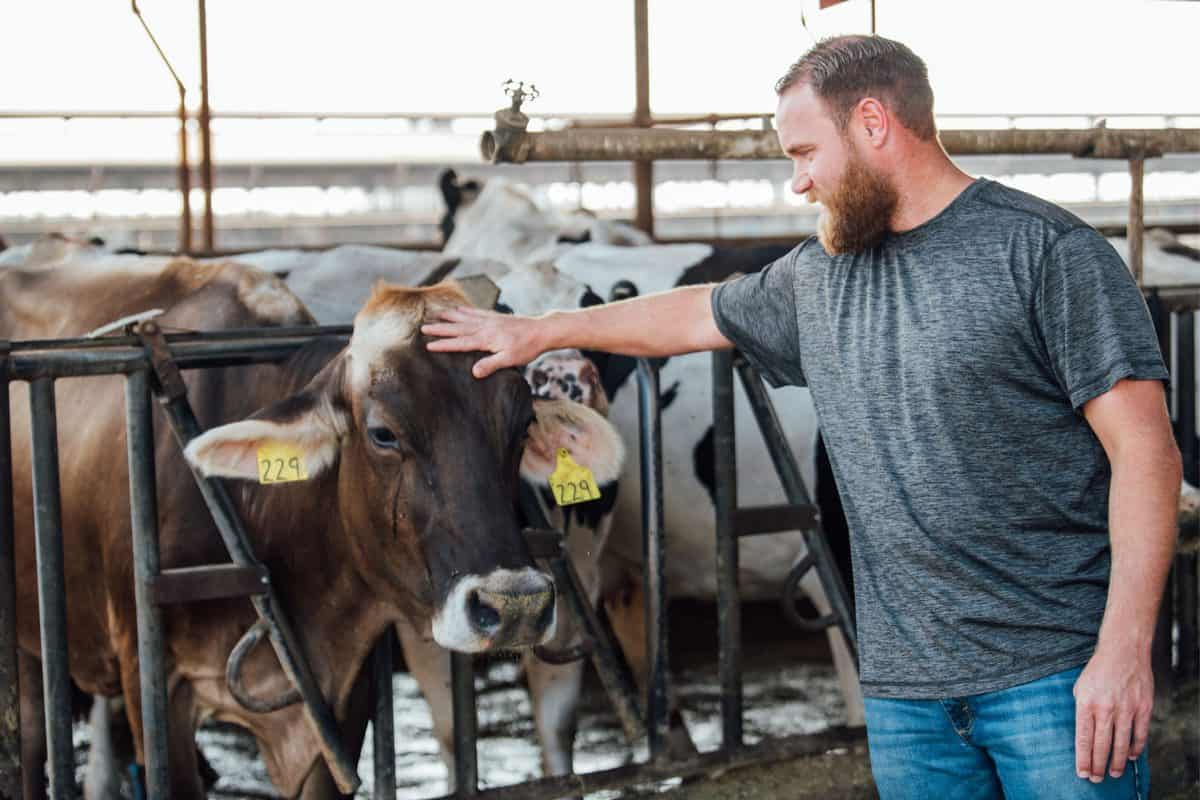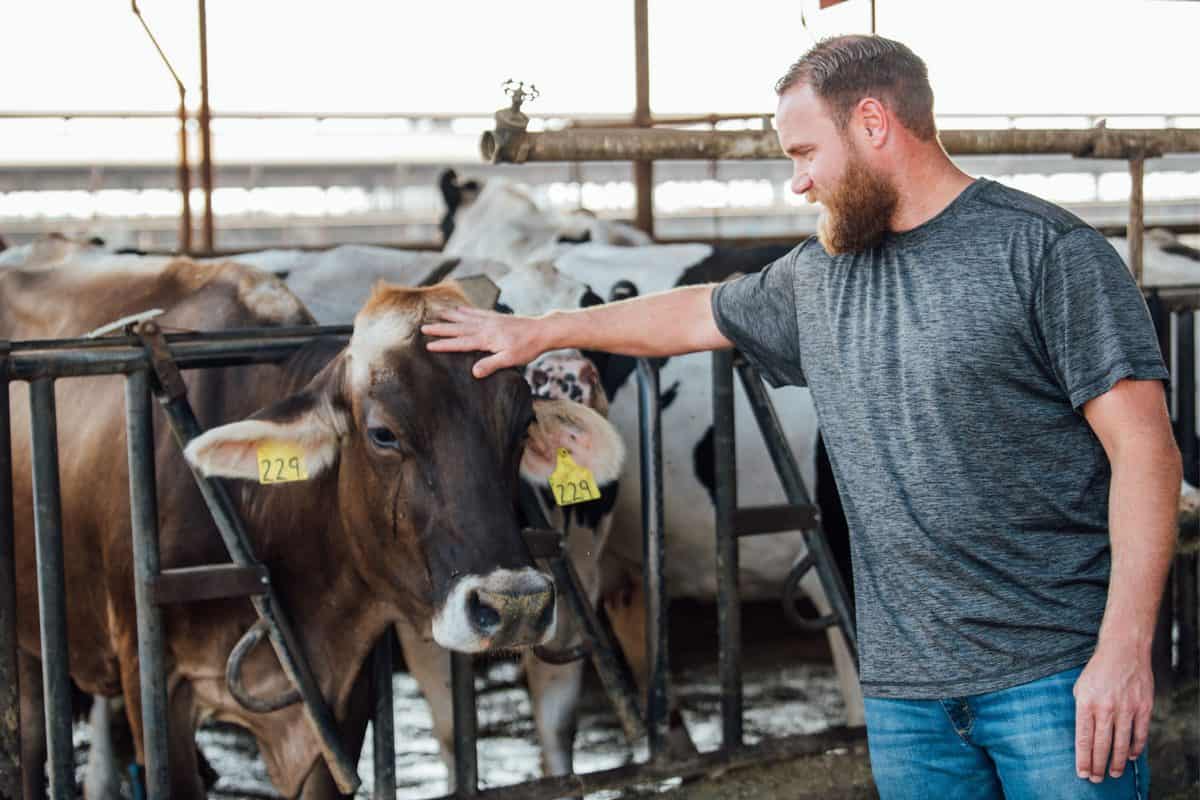 Brian adds, "The cows are housed here at our facility where we're able to take care of their nutrition, the milking process, all the aspects of animal husbandry and cow health."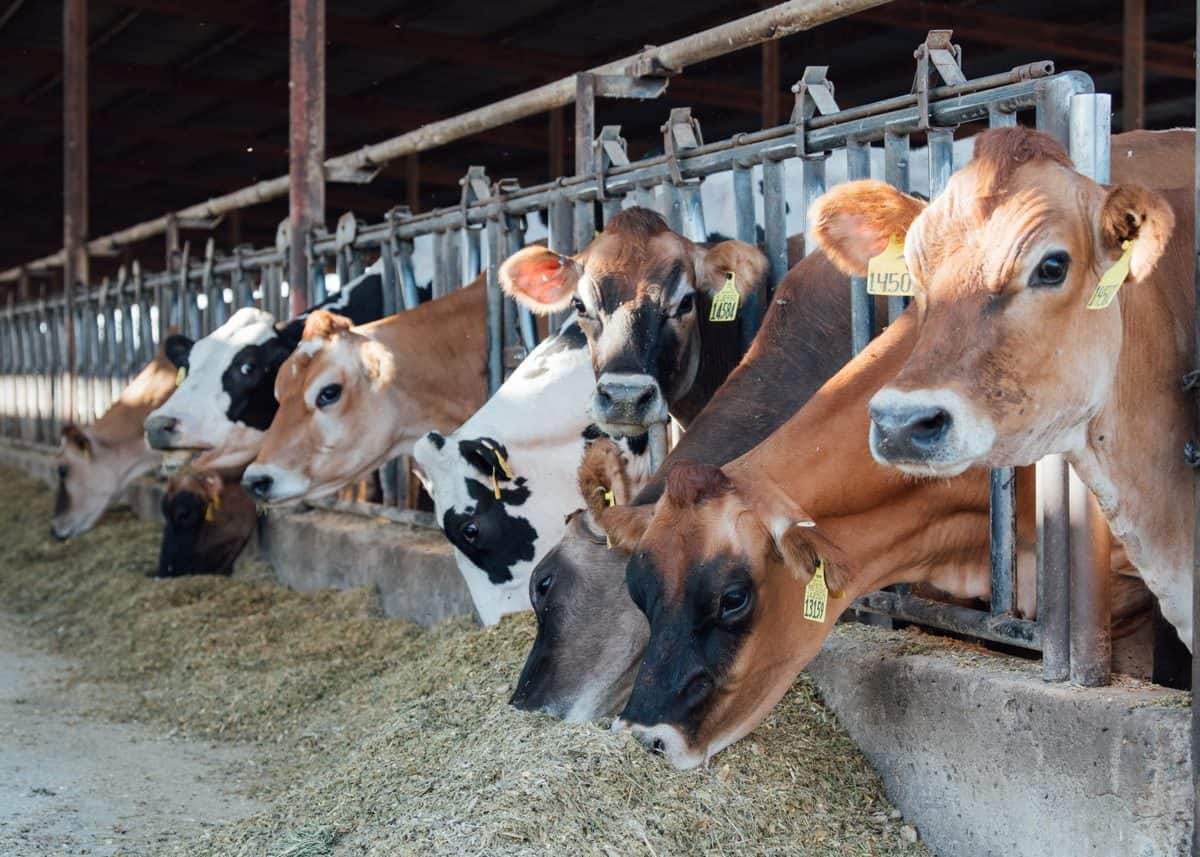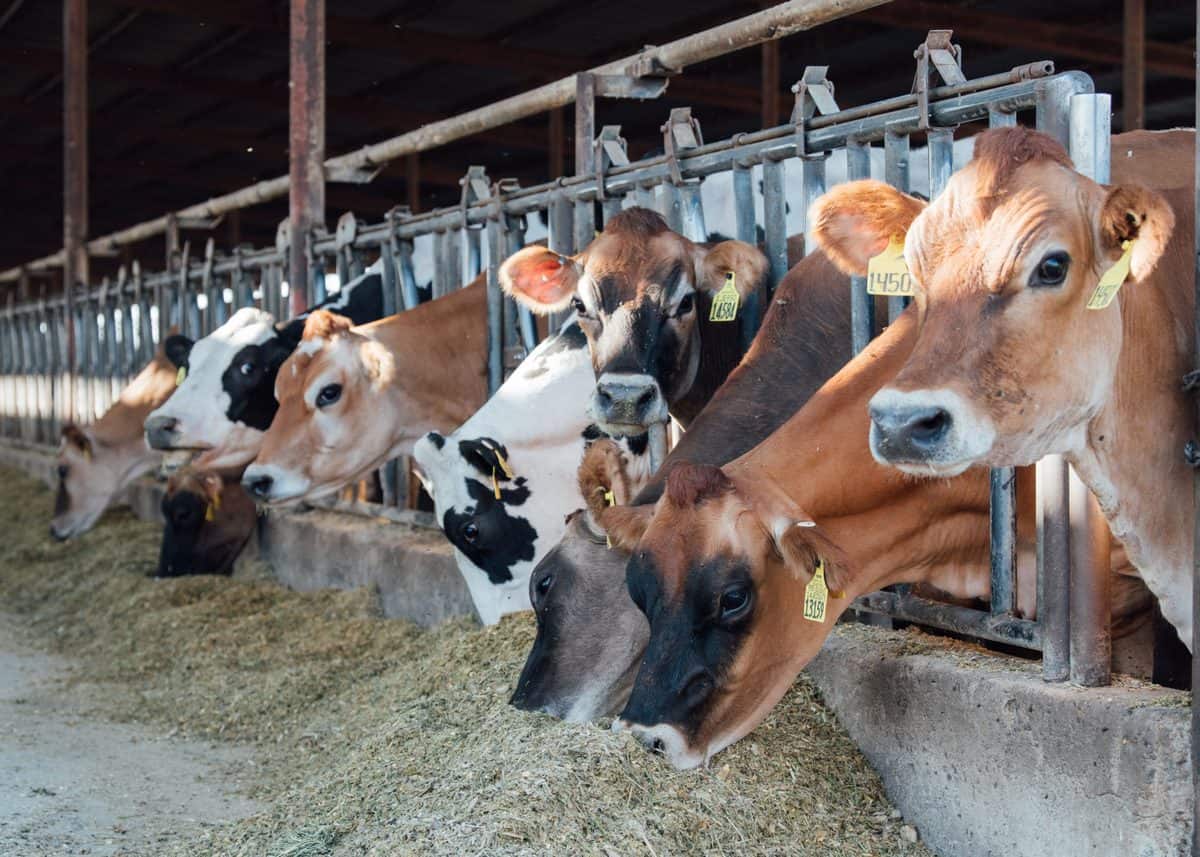 This allows them to have greater control over the finished product. They raise a mix of Holstein, Jersey and Brown Swiss cows, 1500 of which are milked three times a day. Sourcing milk from different breeds provides protein and butter fat necessary for cheese production.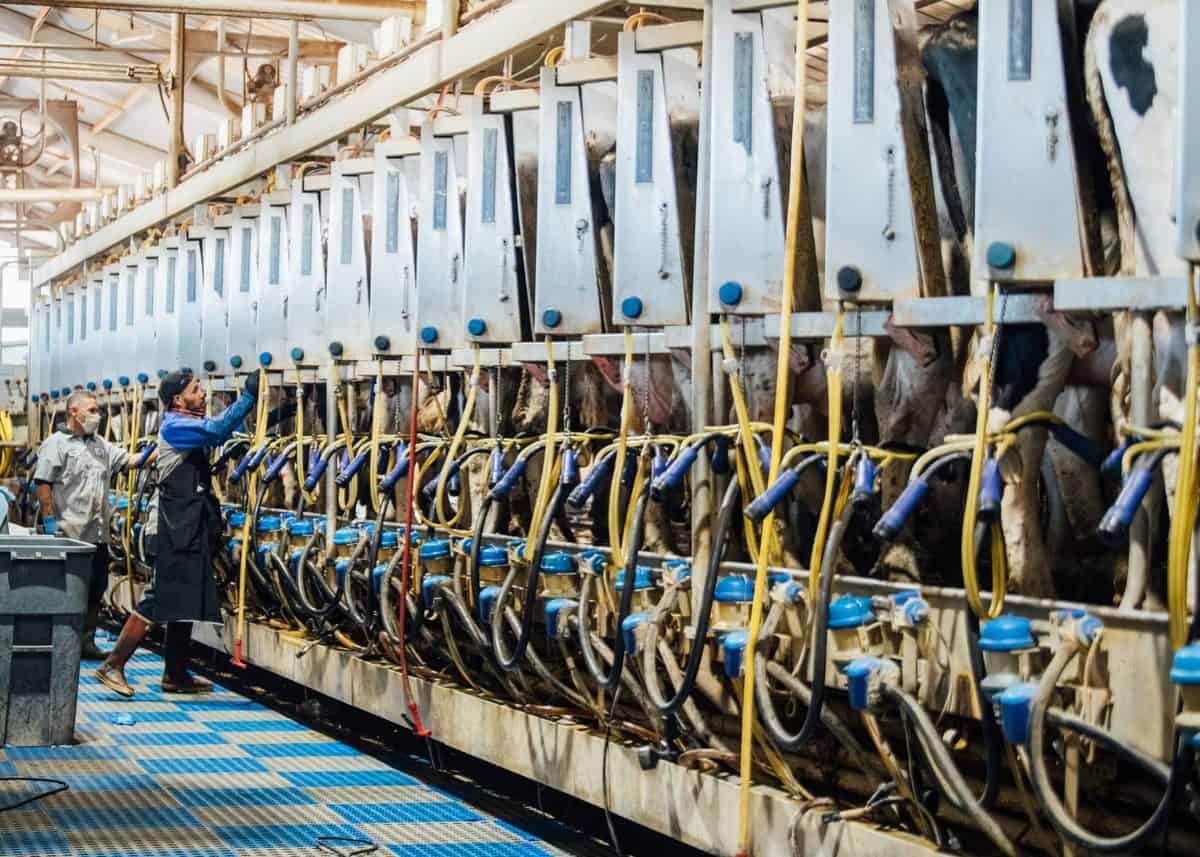 This milk is put into a tank and driven a very short distance, (around 300 feet!) to the adjacent cheesemaking facility, where the cheesemaking process begins.
This is where the magic happens
Alex Borgo, a 4th generation cheesemaker, joined Fiscalini Farmstead two years ago. He explained a little more about the process of converting milk into cheese. Early in the morning, five days a week, 3000 gallons of milk are delivered to the cheesemaking facility. The milk is transferred to two large vats. At this point, cultures are added to the to the vats of fresh milk. Next, cheesemakers use rennet to turn the milk into a jello. The resulting gel is then cut into cheese curds. The curd mixture is agitated to help separate the whey from the cheese curds, with the curds eventually settling to the bottom.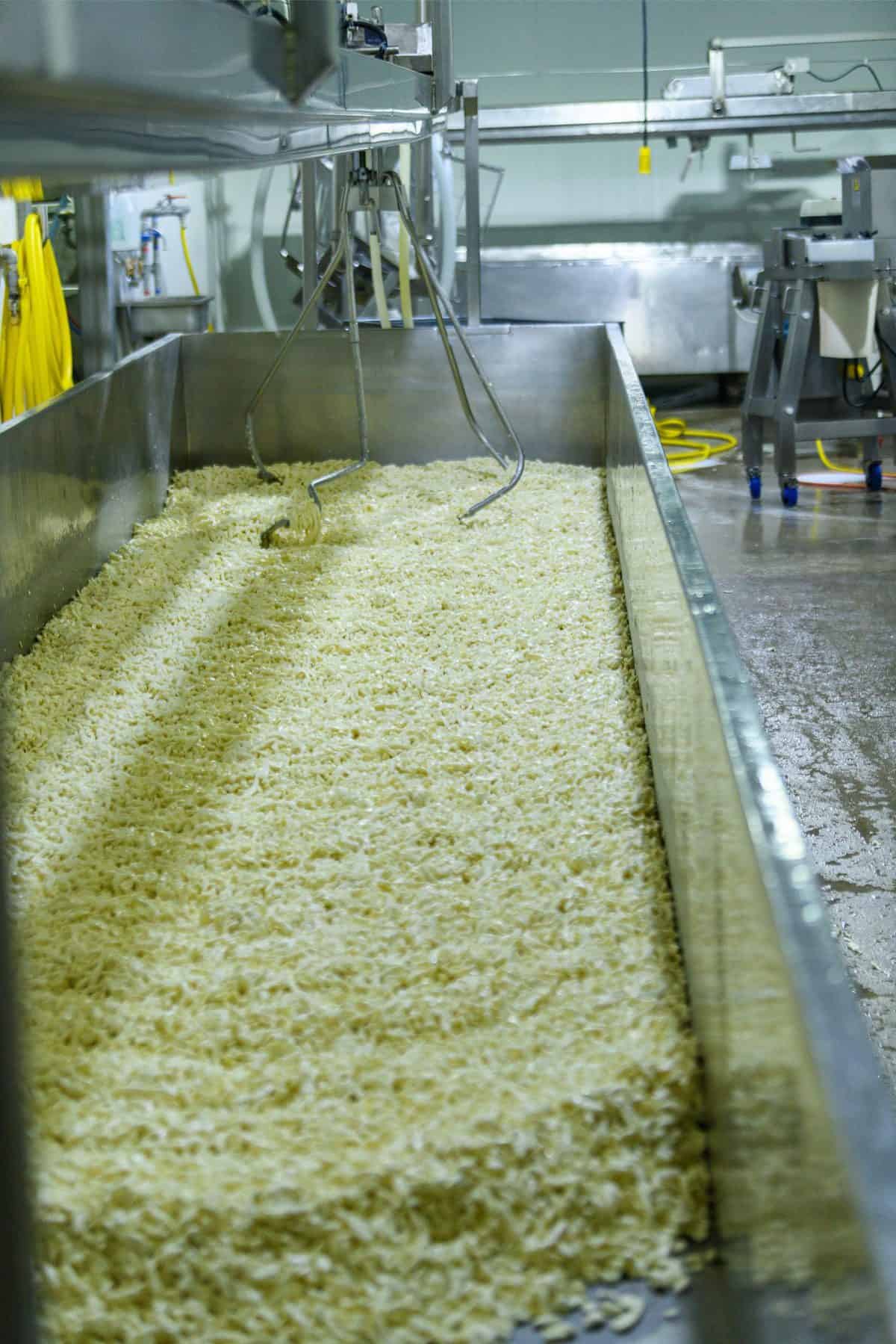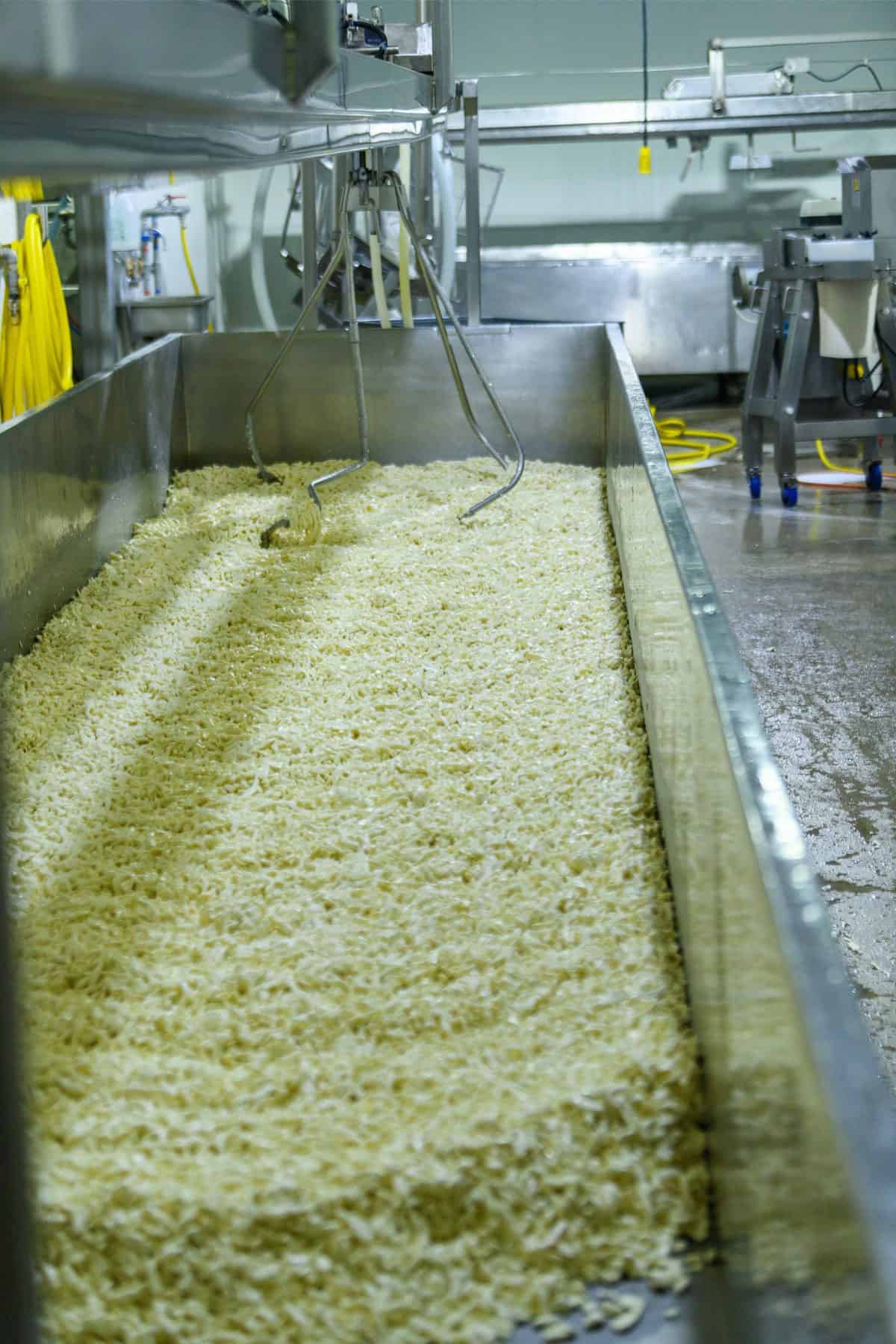 At this time, the whey is removed. Part of it goes back into the cattle feed, with the rest sent to the methane digesters. The remaining cheese curds are cut into slabs and placed on top of each other up to seven times to get rid of more whey.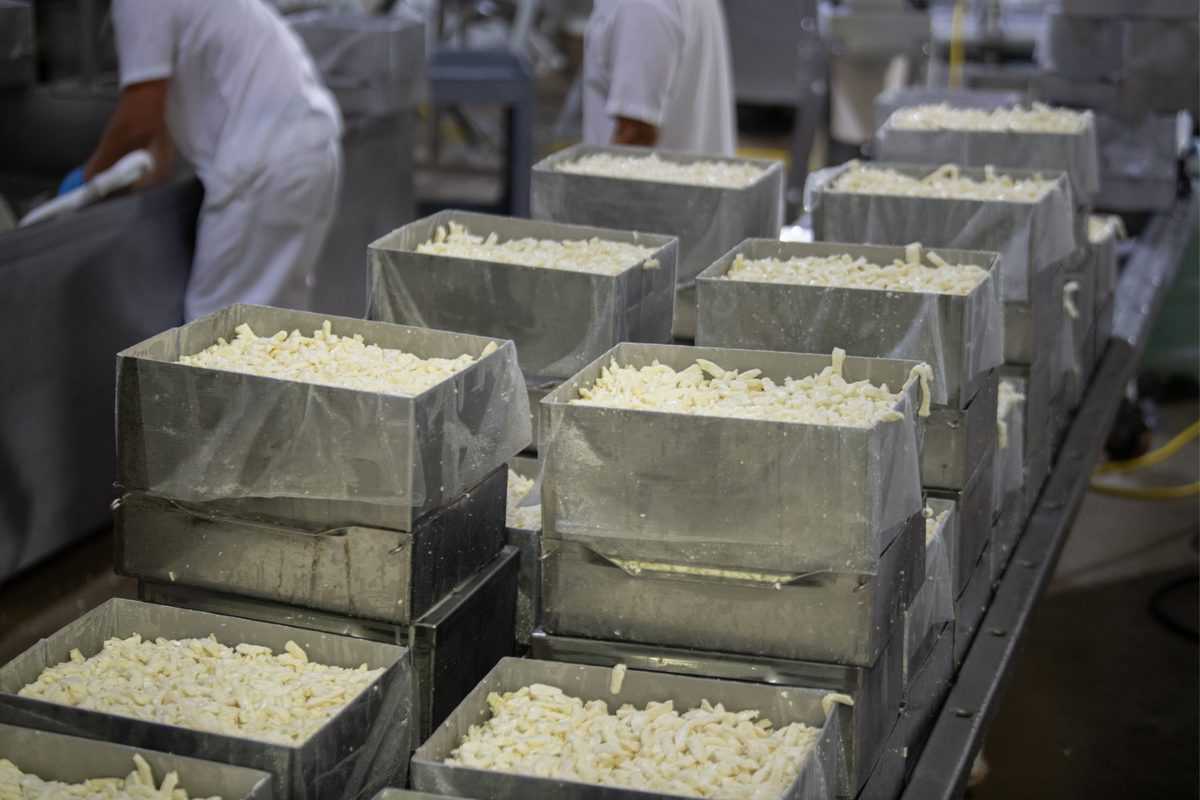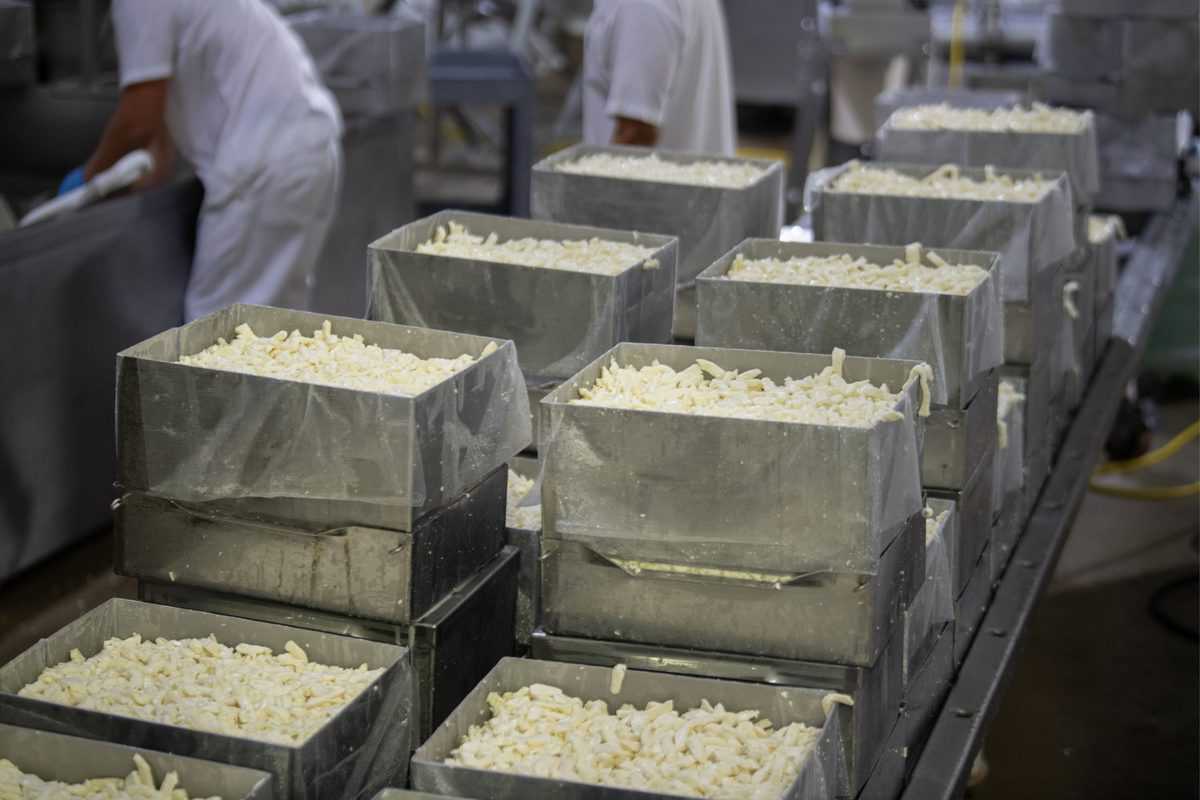 Finally, the slabs are put into a milling machine to create the actual cheese curds. If any flavorings are going to be added, they are mixed in at this point. The mixture is put into metal hoops and pressed overnight. The following morning, they are taken out of the hoops and sent to a temperature and humidity controlled environment called an aging room.
Aging gracefully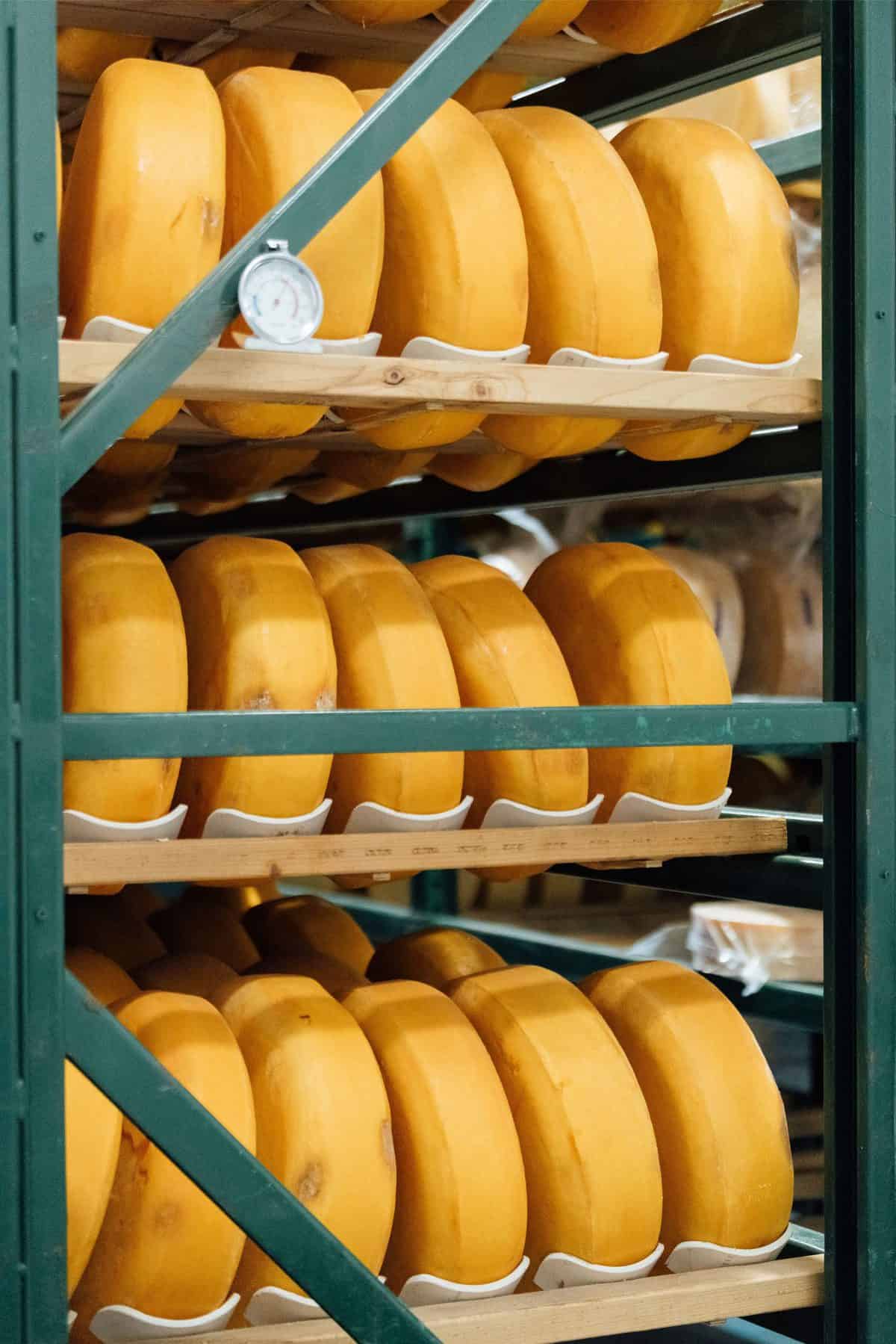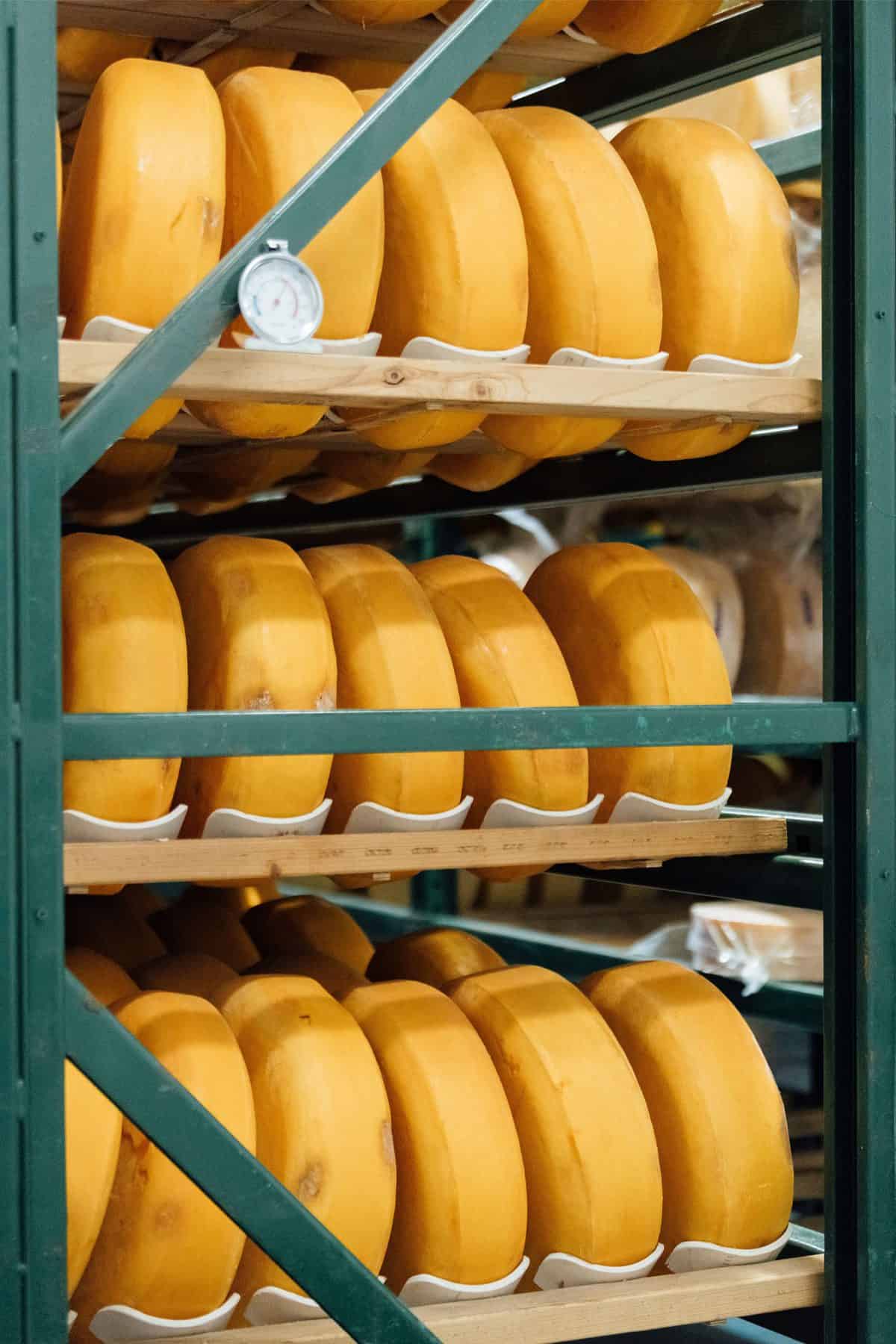 Aging a cheese draws out moisture and helps to build complex flavors. Pasteurized cheeses remain there for about 30 days, while raw milk cheeses age anywhere between 6-14 months. Cheeses are inspected quarterly to see how they are progressing. For cheeses that are aging for longer periods of time, they are cut in half at the year mark and shrink wrapped.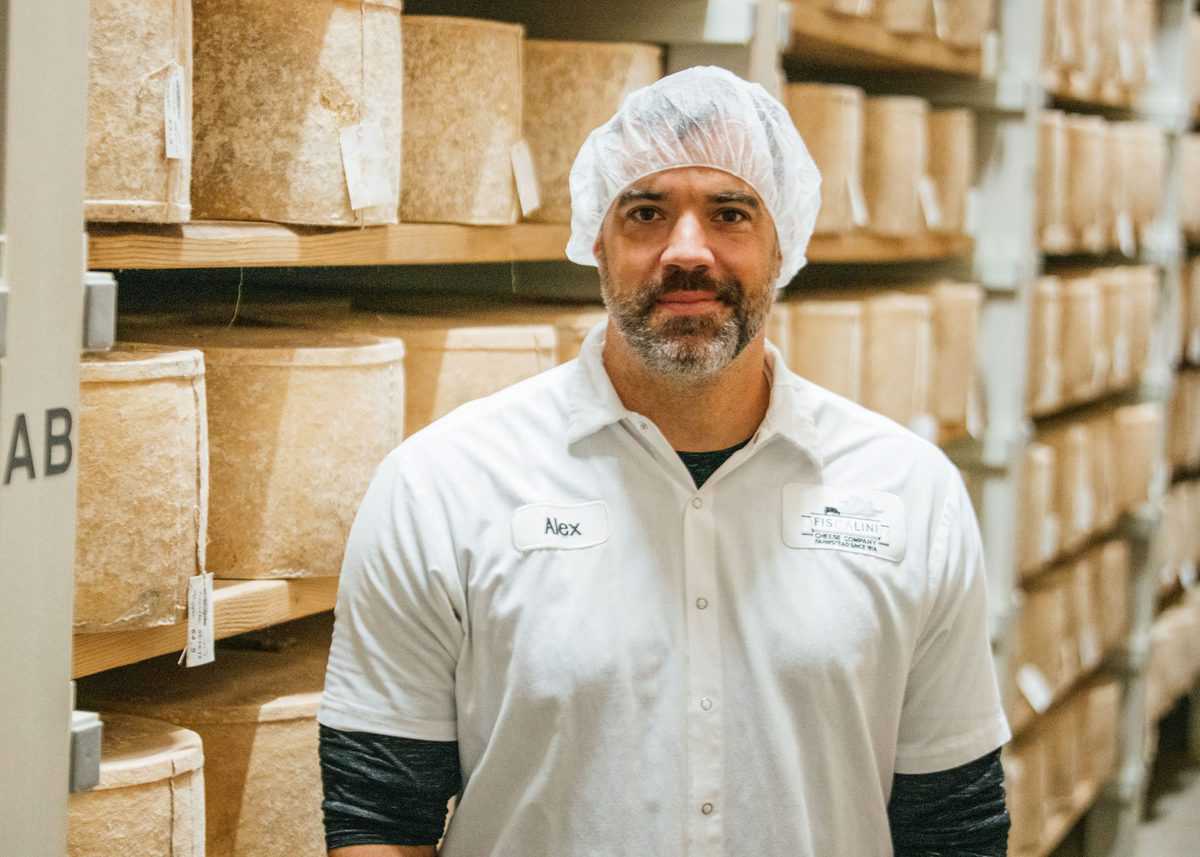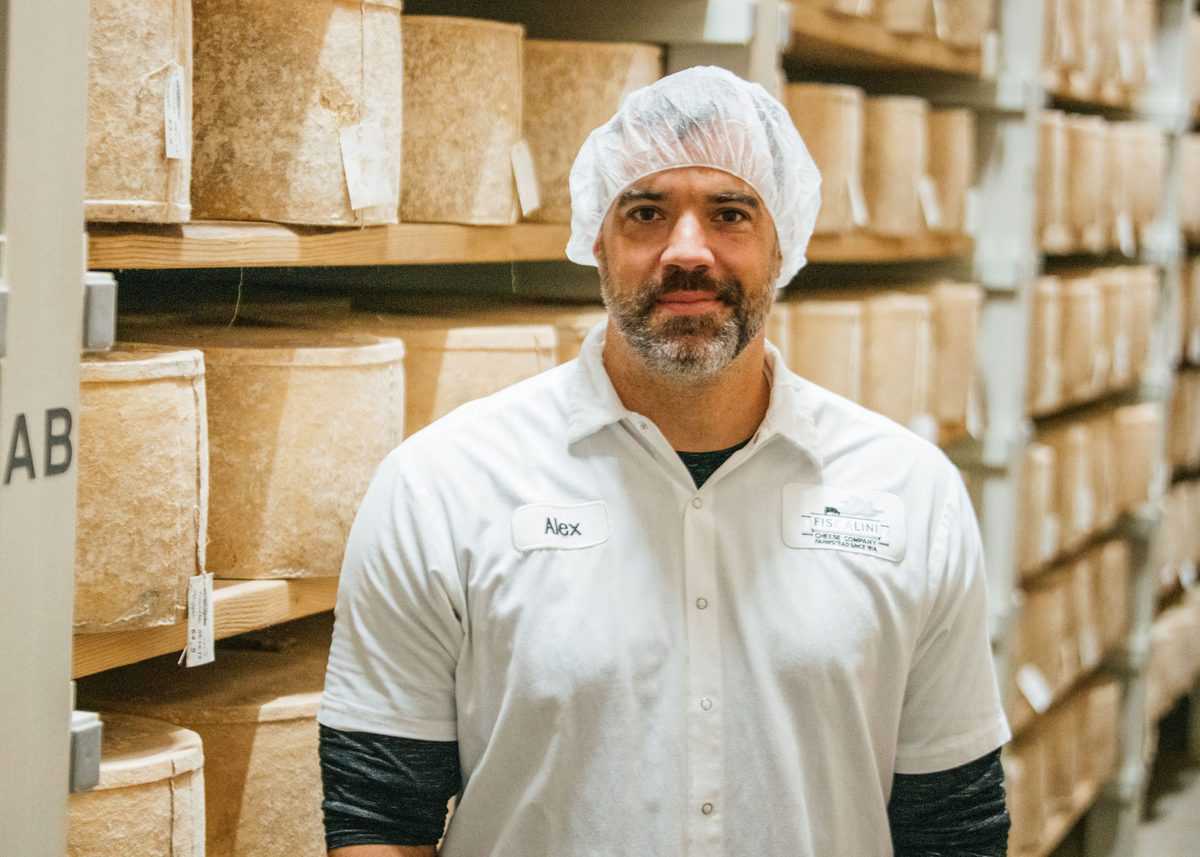 Alex led us on a quick tour of one of the aging rooms. This particular room was filled with 60 pound rounds of Old World Cheddar. After the cheese rounds are removed from the hoops, they are wrapped with cloth and coated with lard. Cheddars are flipped every second day for 60 days before they are put into long-term aging. Fiscalini Farmstead uses a special racking system that allows them to flip 5 wheels at a time. Flipping the cheese ensures consistent moisture levels from top to bottom. During the aging process, different types of mold grow on the outside wrapping.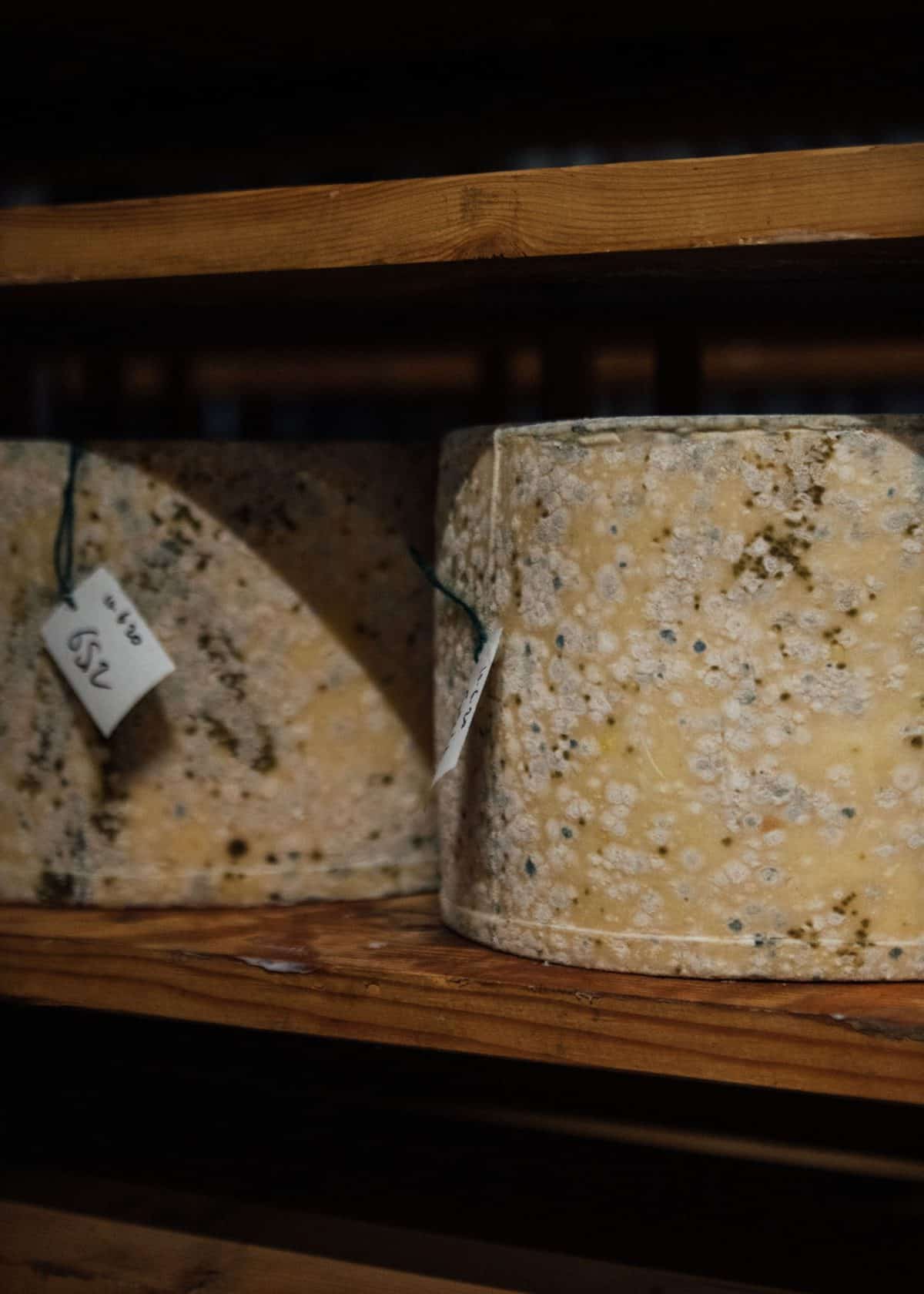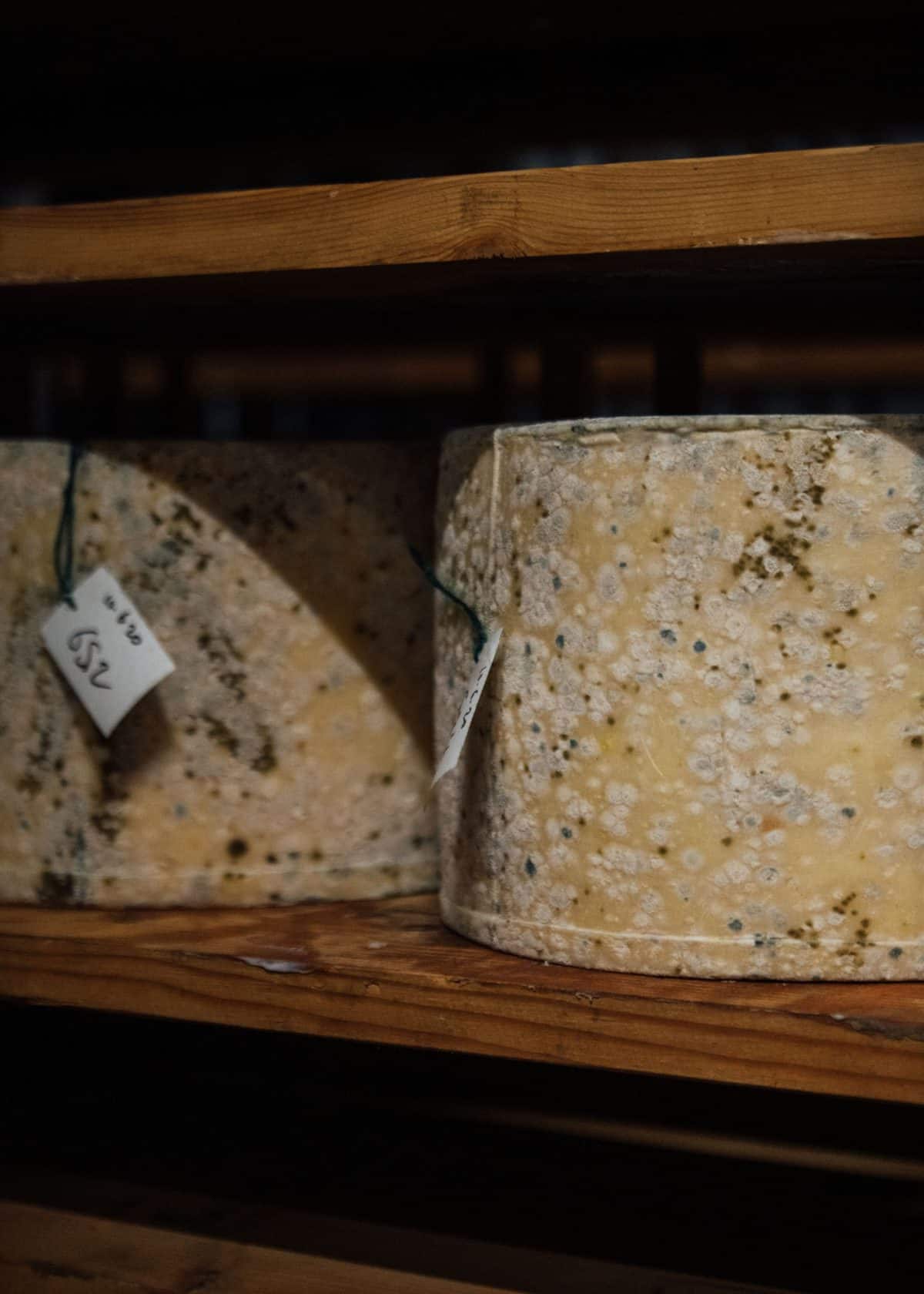 "These molds might look funky, but it's part of the process. It's a really beautiful cheese on the inside but that's it gets all of it's complexity of flavor and textures," Alex shares.
Fiscalini Farmstead produces Old World Aged Cheddar, hard Italian Style Cheese (San Joaquin Gold), a Swiss-Style Cheese (Lionza), and various flavored cheddars. To purchase, check the specialty cheese section at your local grocer, or order online.
We Love California calls Real CA Dairy one of the "6 Delicious Reasons to Love California," Teri from nocrumbsleft adds California cheese to her Inspiration Steak Salad, and Fiscalini Farmstead's San Joaquin Gold cheese is the star of this reimagined Green Bean Casserole by Rachel Makes It. Look for Real California Dairy to make your recipes a hit too!
Article by Hilary Rance.  Photography courtesy of Alycia Moreno.