Our Best Olive Recipes + What You Should Know About Olives!
Our last olives round up was a huge hit, so we're back at it again with more delicious olive recipes!
Did you know California grows 95% of the nation's olive crop? It's true! Hundreds of farm families scattered throughout the California's inland valleys proudly grow the vast majority of the state's crop. The fertile soils, warm days and cool nights provide an ideal place to grow premium quality olives.
Olives are harvested in early fall while the olives are still green and have just started to change color. From there, they are transported to a processing plant where they are sorted, graded and stored until they are ready for curing. There are only two olives canneries in California, both of which are multi-generational family businesses. So, every time you enjoy the delicious taste of California Ripe Olives, you're supporting hundreds of California farming families!
There are so many delicious ways to enjoy California Ripe Olives and we're excited to share a few of our favorite olive recipes. Let's get started!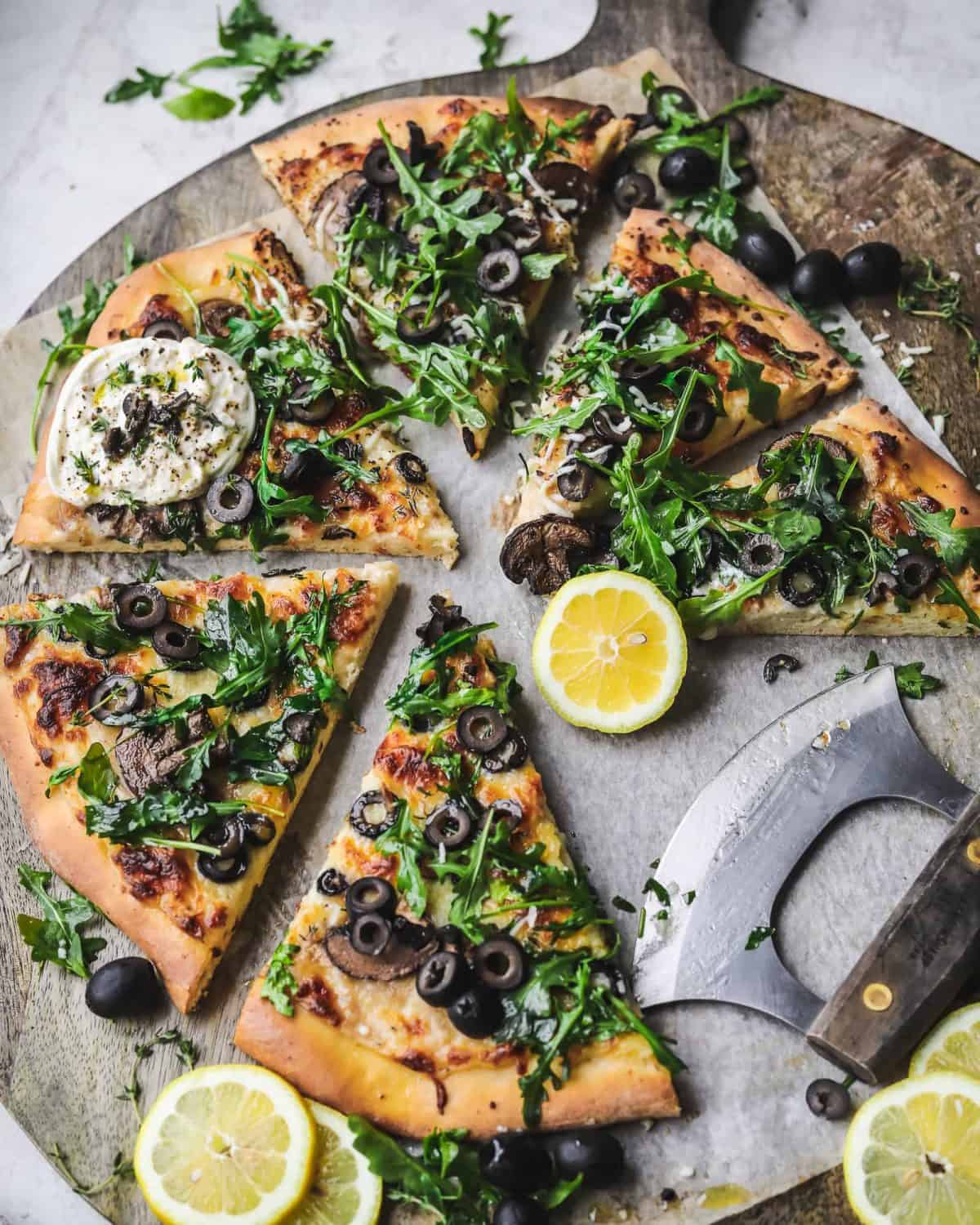 Let's start with a classic – pizza! Our friend Britney's Cheesy Olive Pizza is sure to be a hit with the whole family!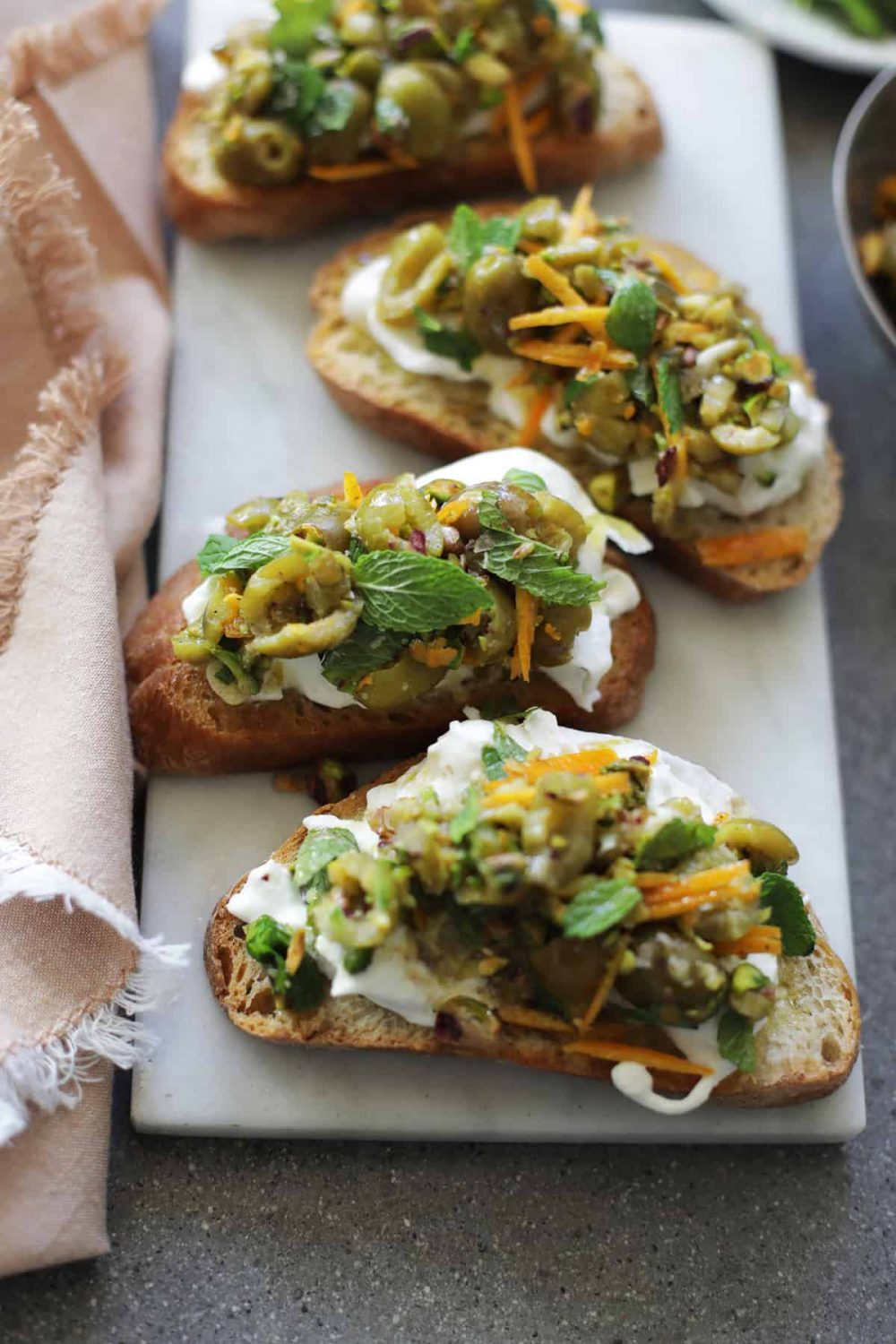 Smashed Green Olive And Pistachio Burrata Bruschetta check all the right boxes! Are they easy? Yes. Can you make them ahead of time? Definitely. We have a feeling this quick and simple appetizer from our friends at Salt and Wind will be on repeat all summer long.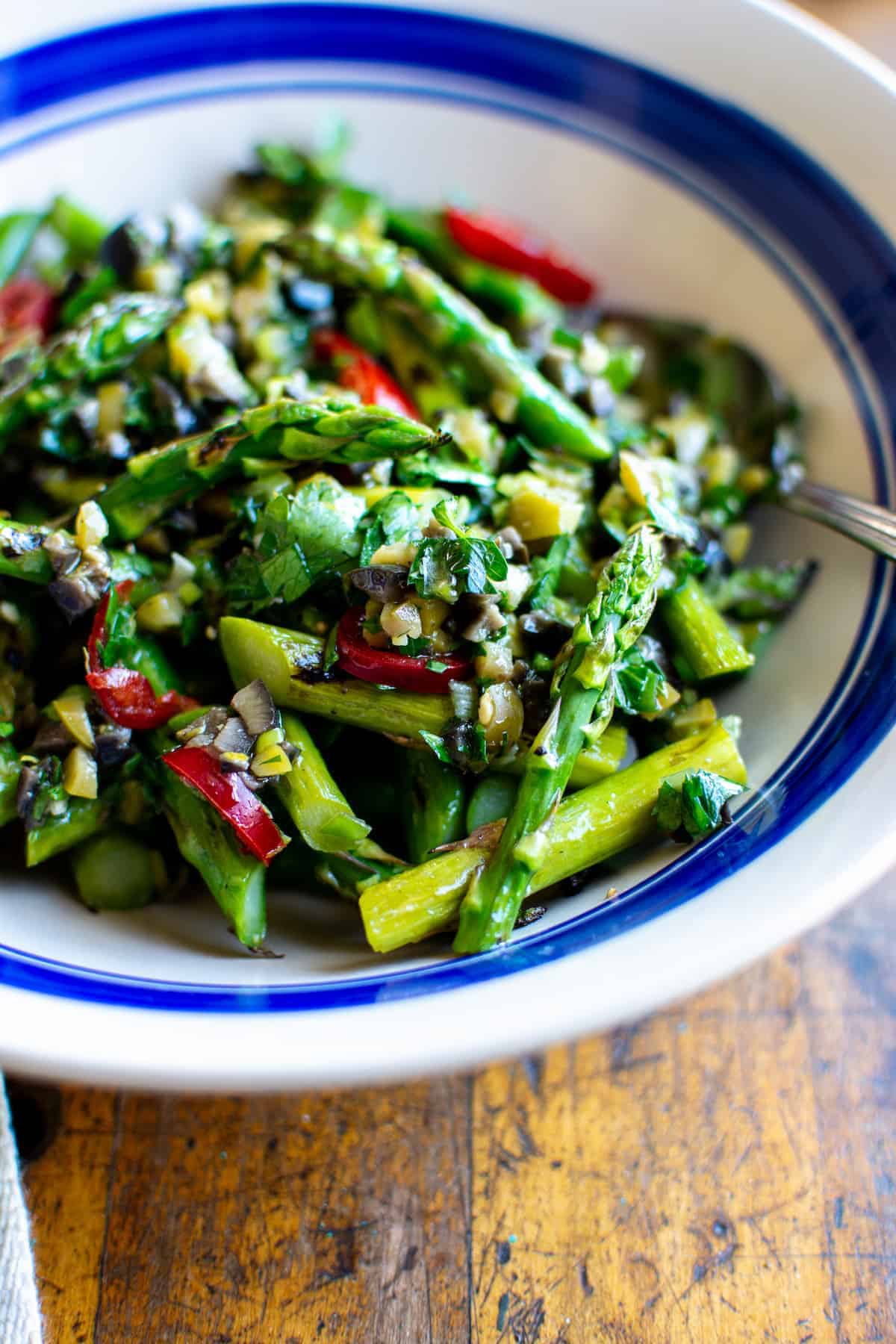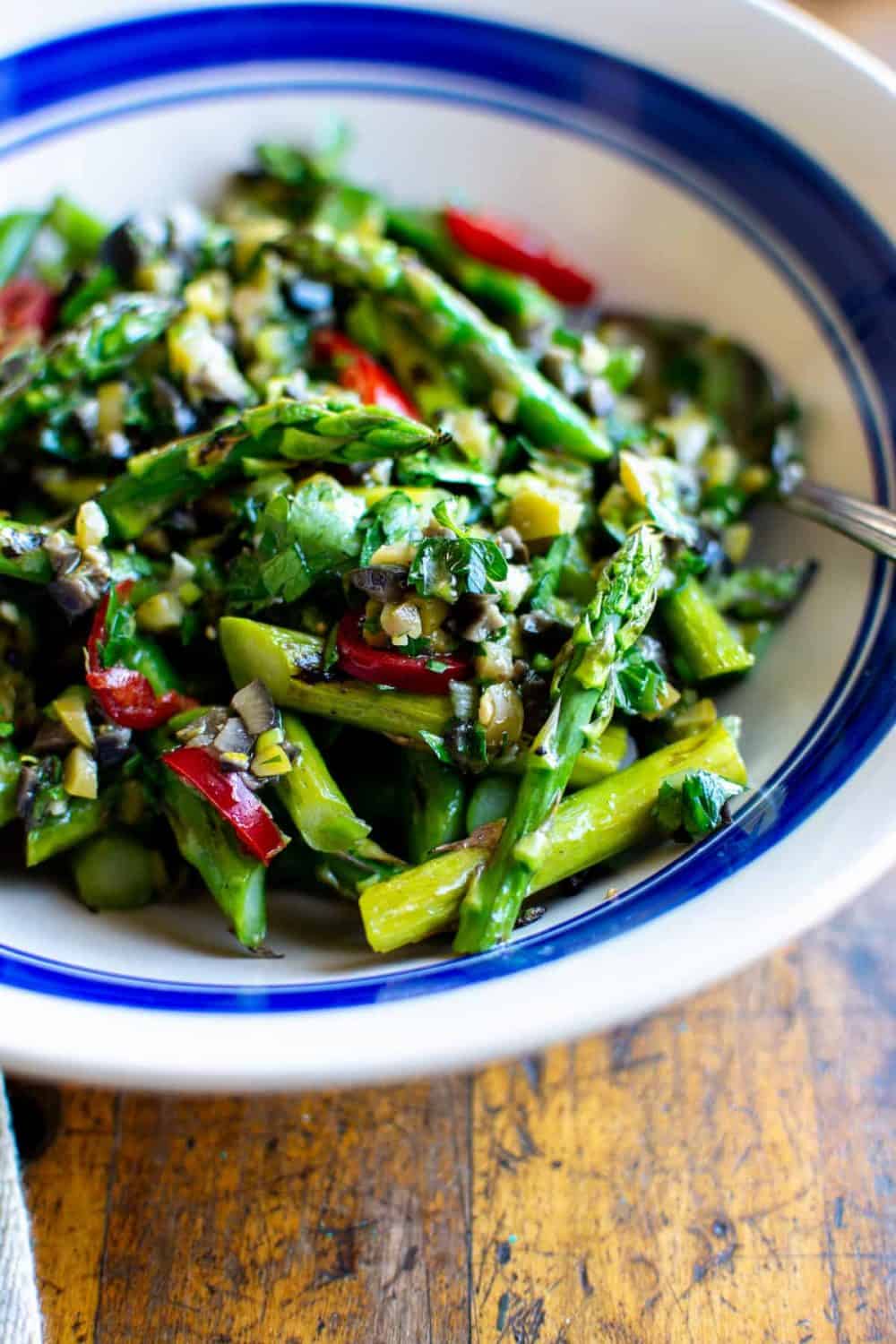 Sure, grilled asparagus are delicious on their own, but when you toss them with an Olive-Chile Dressing…let's just says that this Asparagus Salad from Hola Jalapeno might be our new summer favorite!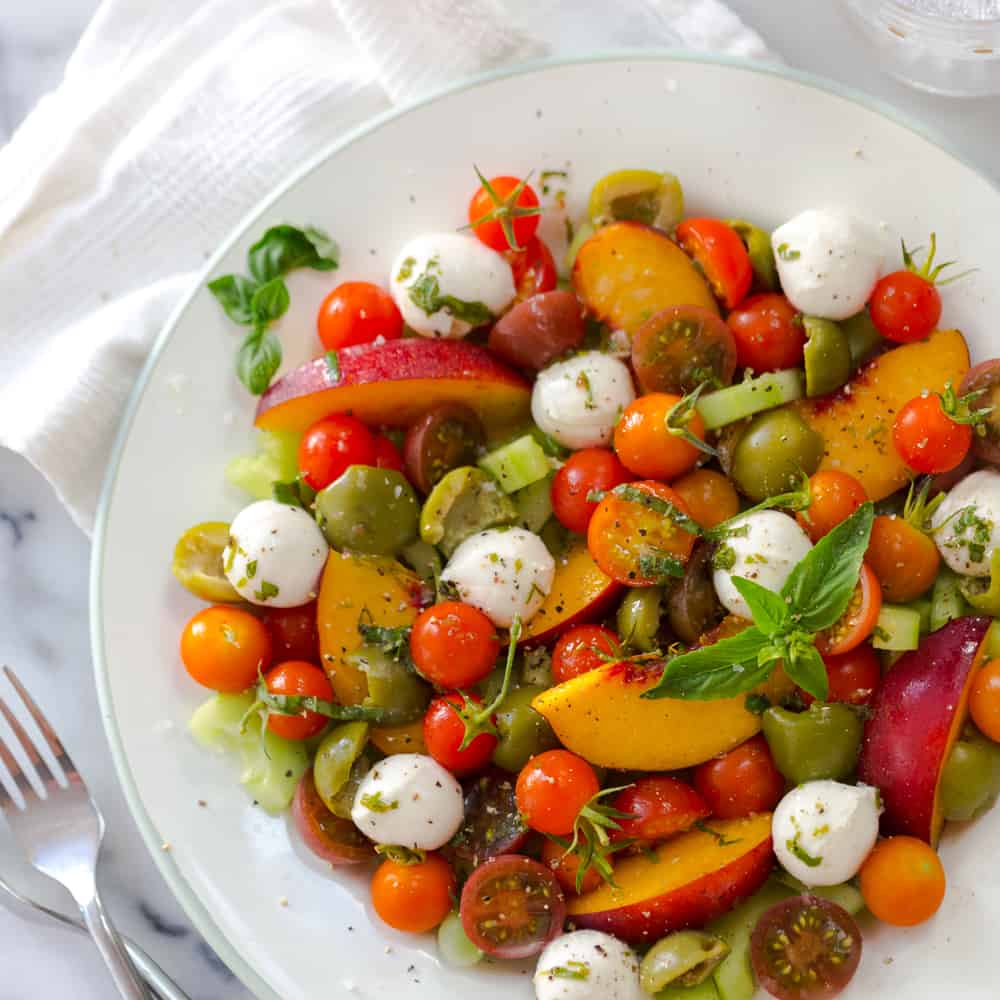 Love Caprese? Then you've got to try our friend Becky Sue's Cherry Tomato, Nectarine & Mozzarella Salad!
Every good Crumble knows that Teri Turner is a whiz in the kitchen (to put it lightly). Who else would have thought to pair sweet California Grown citrus with briny green olives? This Citrus Chopped Salad is hearty, delicious AND Whole30!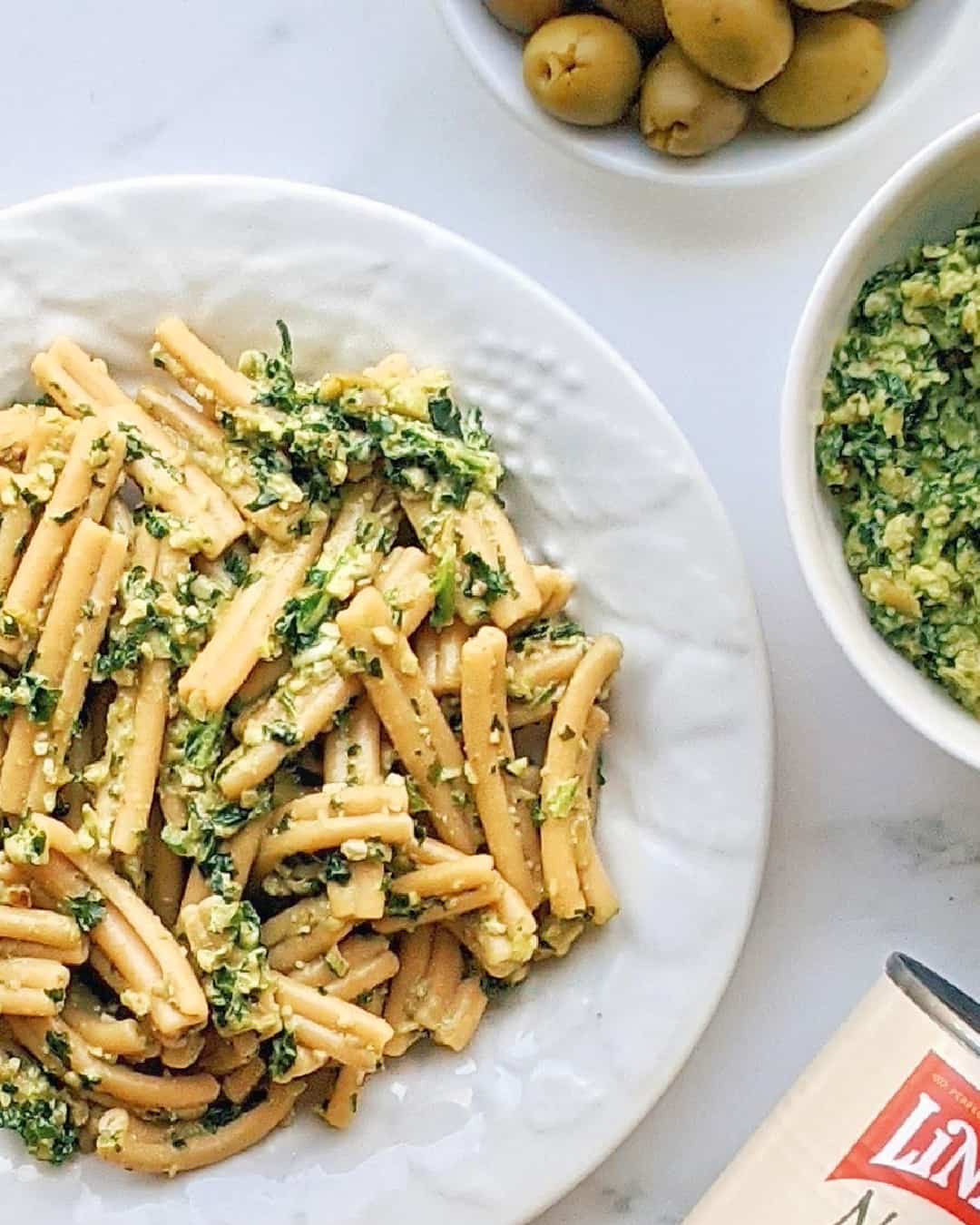 The best way to describe our friend Kruti's Green Olive Pesto? A mashup of traditional olive tapenade and pesto. Try mixing it into pasta or on top of grilled meats!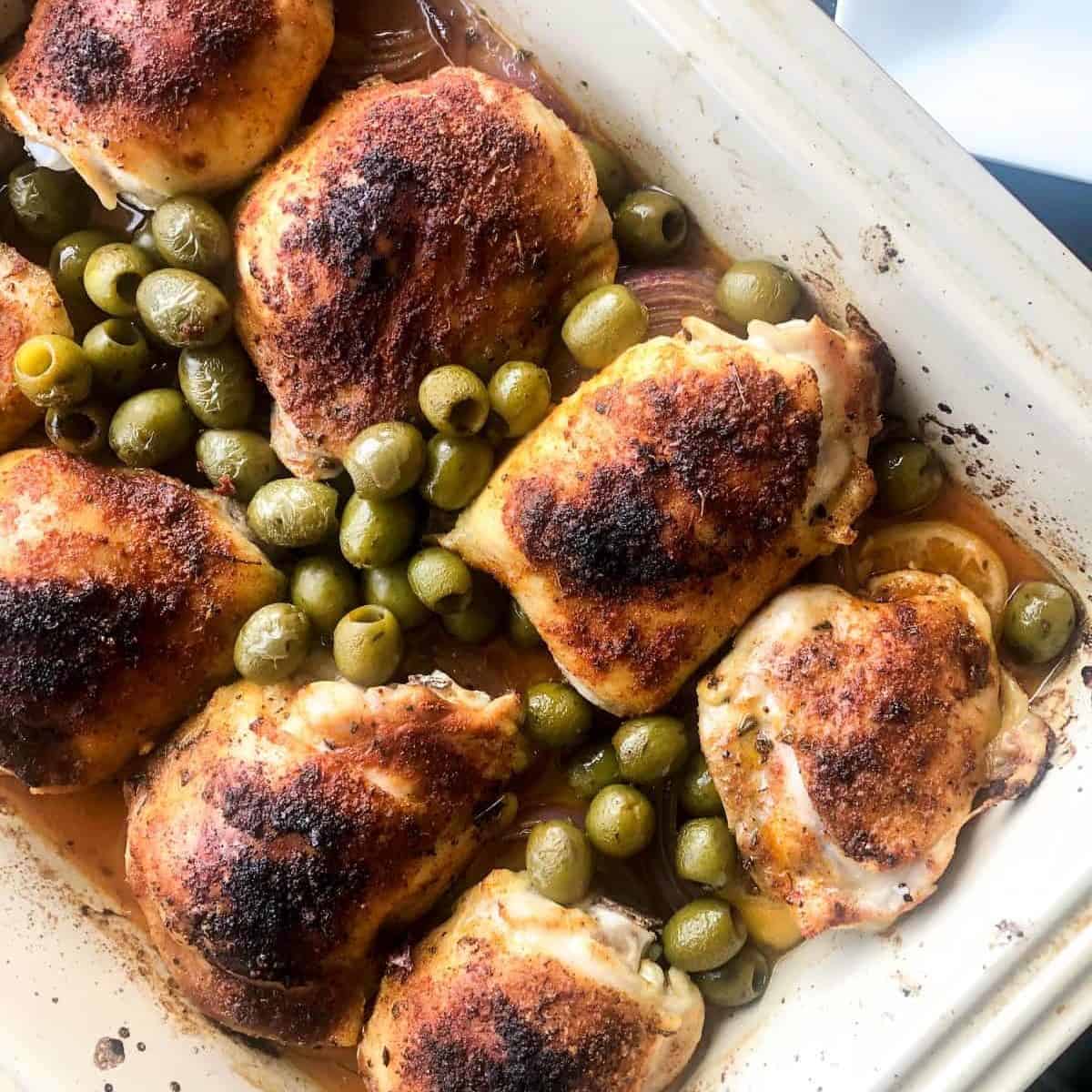 This crisp, juicy Roast Chicken recipe from Wine Country Table Cookbook is sure to be a family favorite!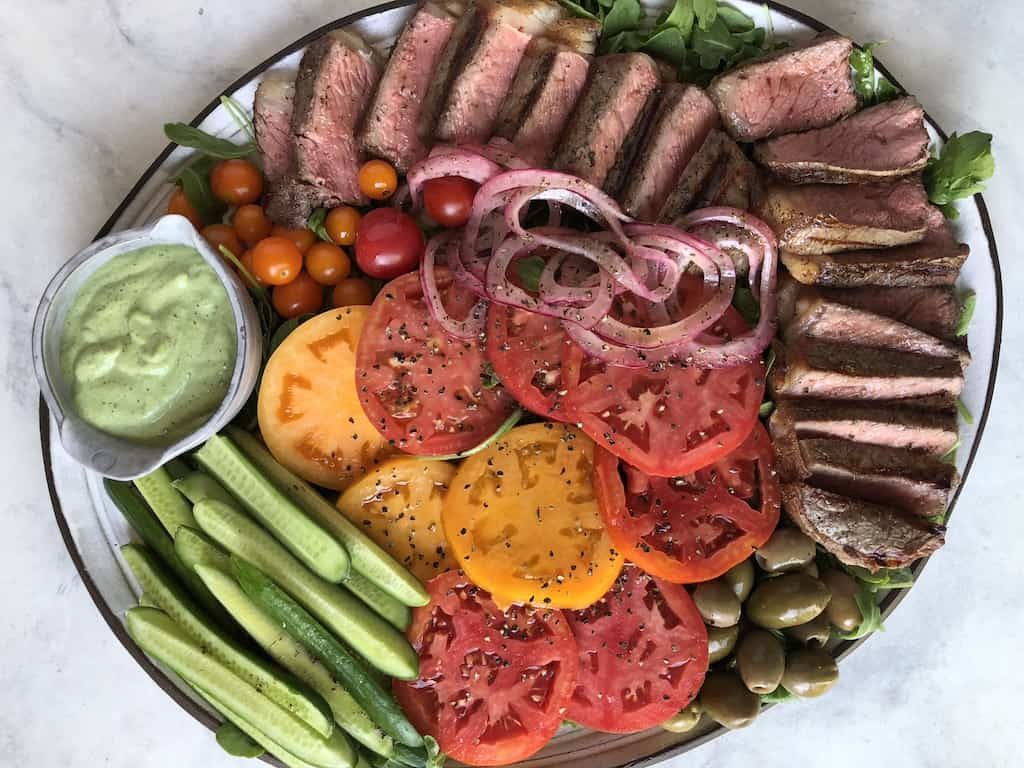 Teri's Steak Salad is delicious year-round, but particularly delicious when loaded with sun ripened summer veggies!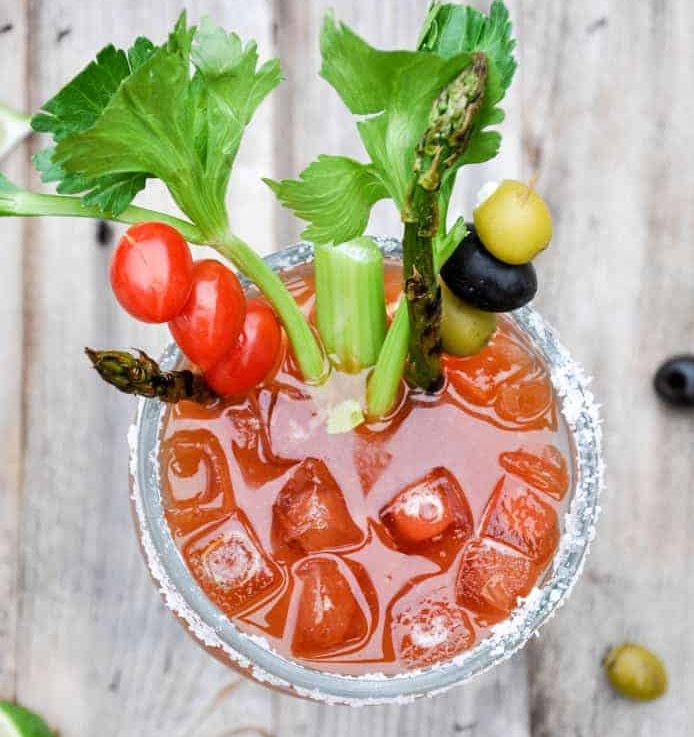 The traditional Mexican Chelada gets a California-style makeover with veggie kebabs and grilled asparagus. It's like serving appetizers and cocktails all in one bowl!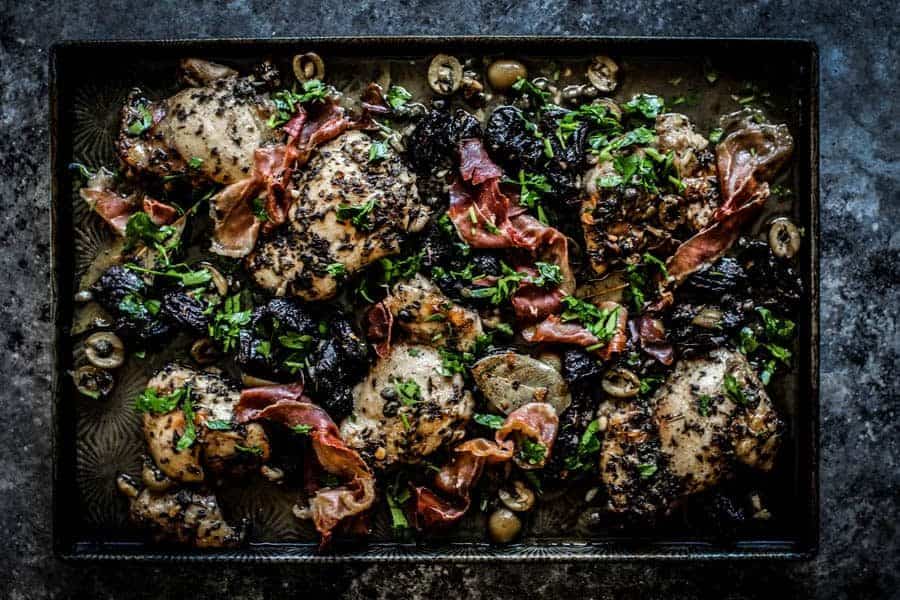 The classic Chicken Marbella recipe is totally delicious but also pretty time consuming. This retro redo is a simple chicken dinner idea that packs BIG, BOLD flavor with minimal effort. Whether you plan ahead to marinate overnight for maximum Marbella flavor or you just want to get a delicious dinner on the table with only a few minutes of prep time to spare, Meg's Sheet Pan Chicken Marbella tastes great with almost zero hassle.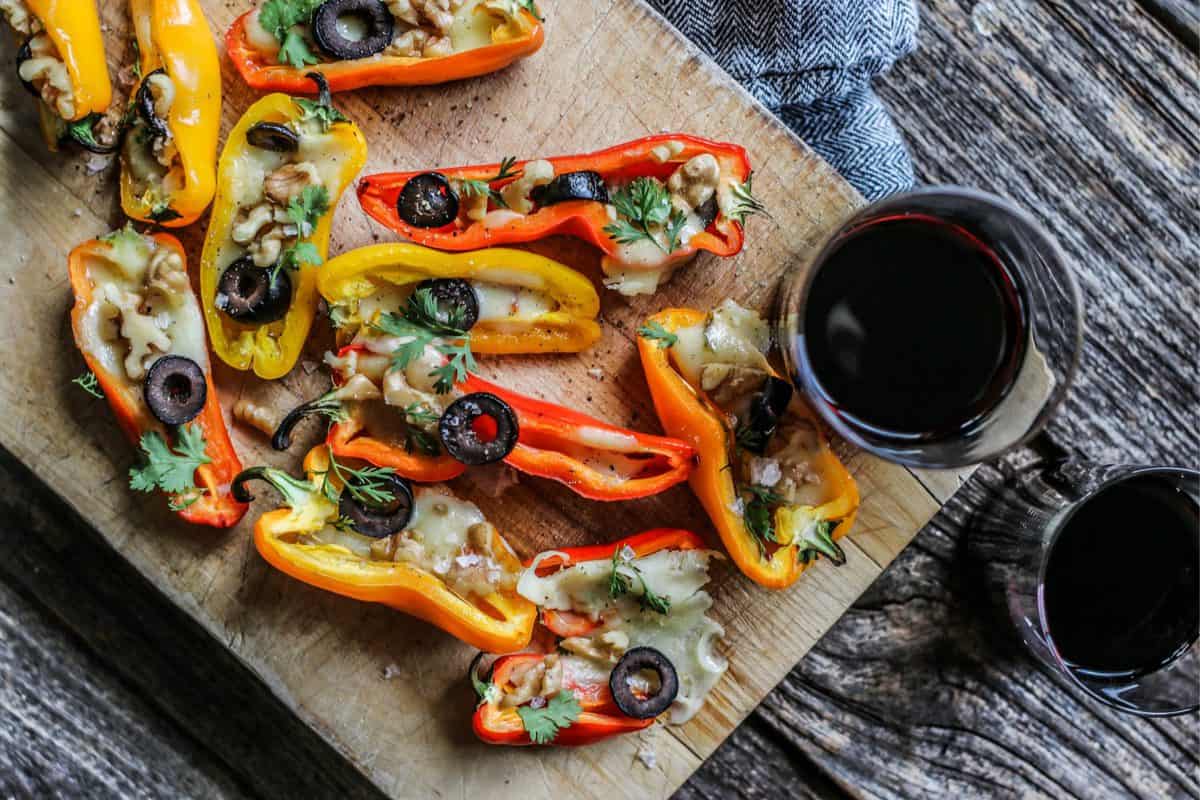 Looking for a way to spice up your usual Wine Wednesday fare, or a craving a light healthy meal? Try this Mini Stuffed Peppers Recipe with Olives and Pepper Jack Cheese. From start to finish, you can have this delicious stuffed pepper recipe on the table in under 20 minutes!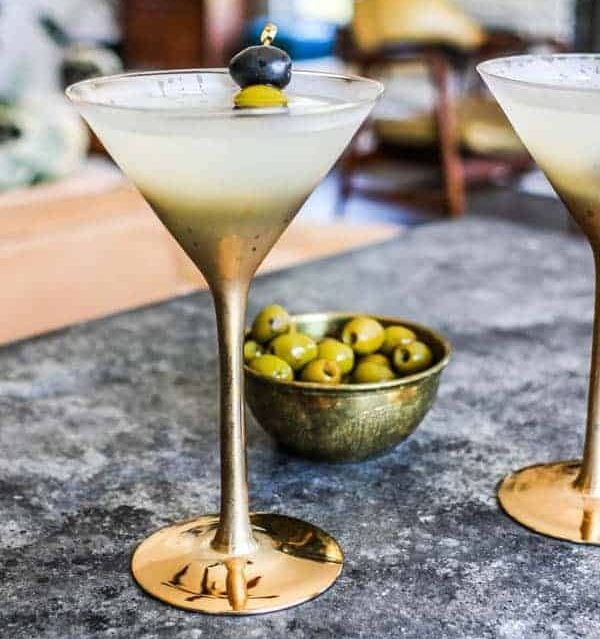 Nothing feels quite as fancy as sipping on a martini, and our friend Meg from This Mess Is Ours swears this is the best Dirty Vodka Martini recipe. Cheers!
FAQs About Olives: What You Really Want to Know!
Are Olives Good For You?
Yes! Olives are an integral part of the Mediterranean diet, which supports good health and has even been associated with longevity. They're high in monounsaturated fats, or healthy fats, that help to lower blood pressure and reduce risk of chronic disease. California Ripe Olives also happen to be naturally gluten free, vegan, Keto and Paleo-friendly – so they're easy to incorporate into any specialized meal plan. 
Are Olives A Fruit?
Fruit is defined as an edible portion of a plant that develops from a flower and contains seeds. So yes, olives are a fruit (specifically a stone fruit). The fact that olives are savory while the vast majority of fruits are sweet does tend to cause confusion on this front but does not change their designation. 
Green Olives Vs. Black Olives: What's the Difference?
Fun fact: The color of an olive is not derived from a degree of ripeness or a certain variety, but rather from exposure to oxygen. To produce black olives, pure air is continuously bubble through the tanks during the multi-day curing process. Green olives are protected from exposure to oxygen during the curing process.
We've shared some of our favorite olive recipes, now it's your turn! Snap a pic of your faves and post on social using #CAGROWN.
Craving more CA Grown goodness! Check out our Pinterest page for fabulous, seasonal recipe inspo!
Article by Hilary Rance.