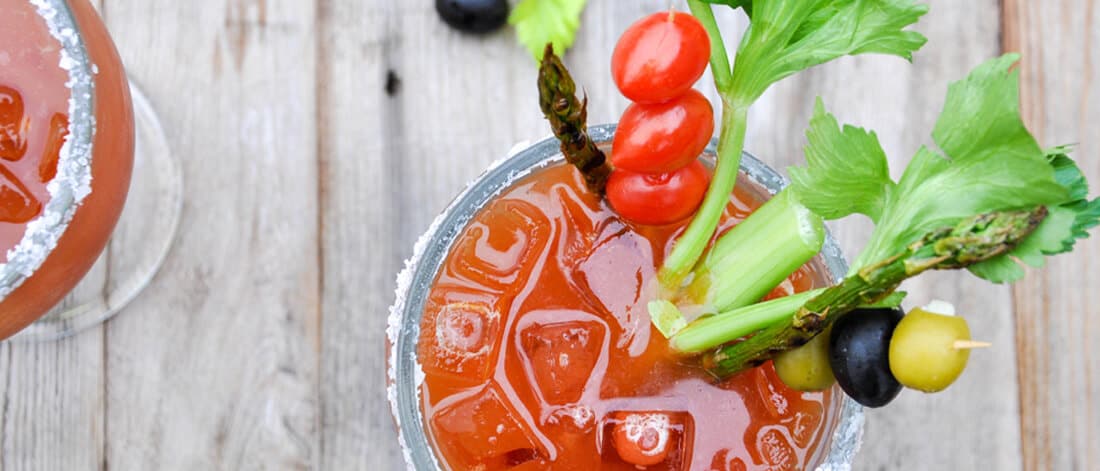 CA GROWN Blog
Discover. Learn. Connect.
Cali-Chelada
January 27, 2015
Eat the Season!
Sign Up For Weekly Recipes
« Back to Recipes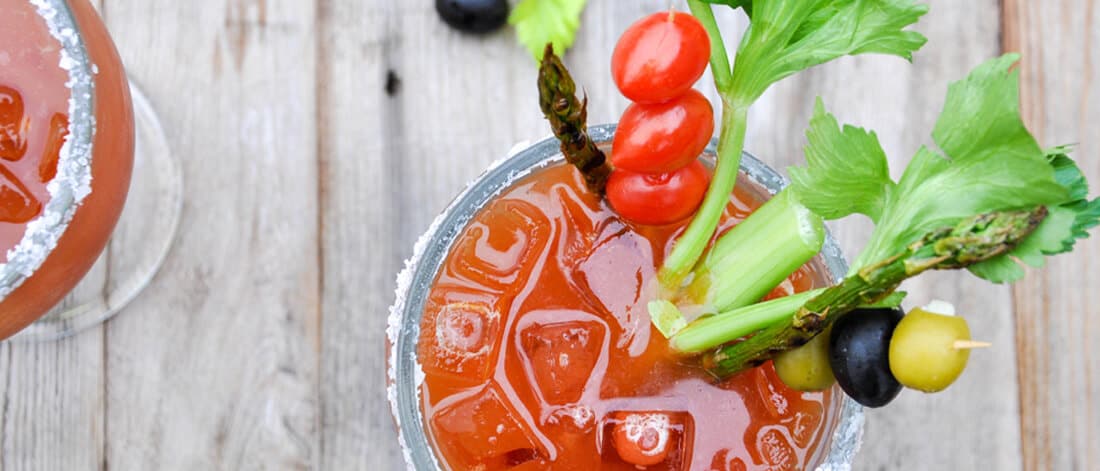 Cali-Chelada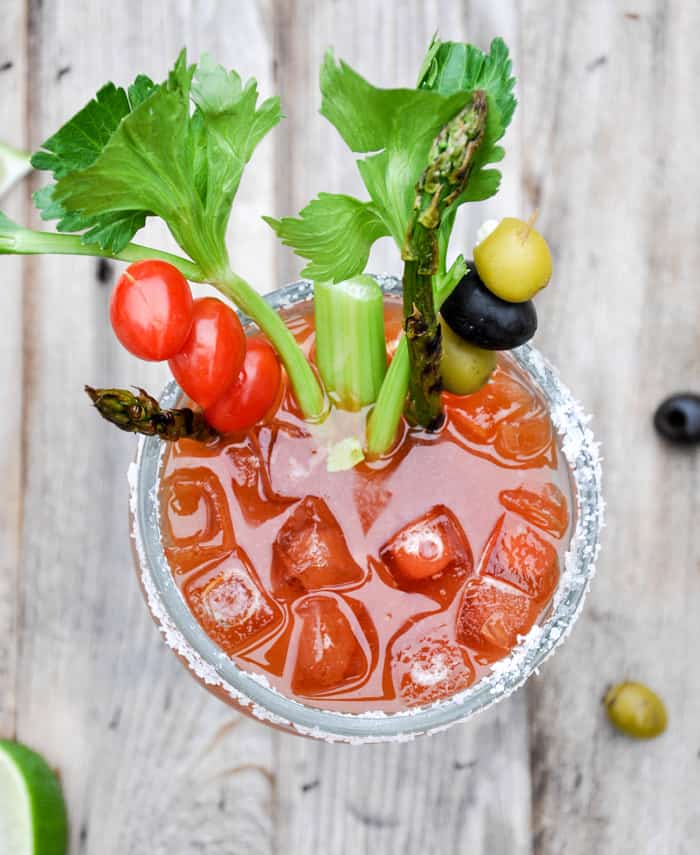 Today I'm sharing a drink that I'm certain will be on your list of Super Bowl must-haves. The traditional Mexican Chelada gets Cali-fied with micro veggie kebabs and grilled asparagus. It's like serving appetizers and cocktails all in one bowl!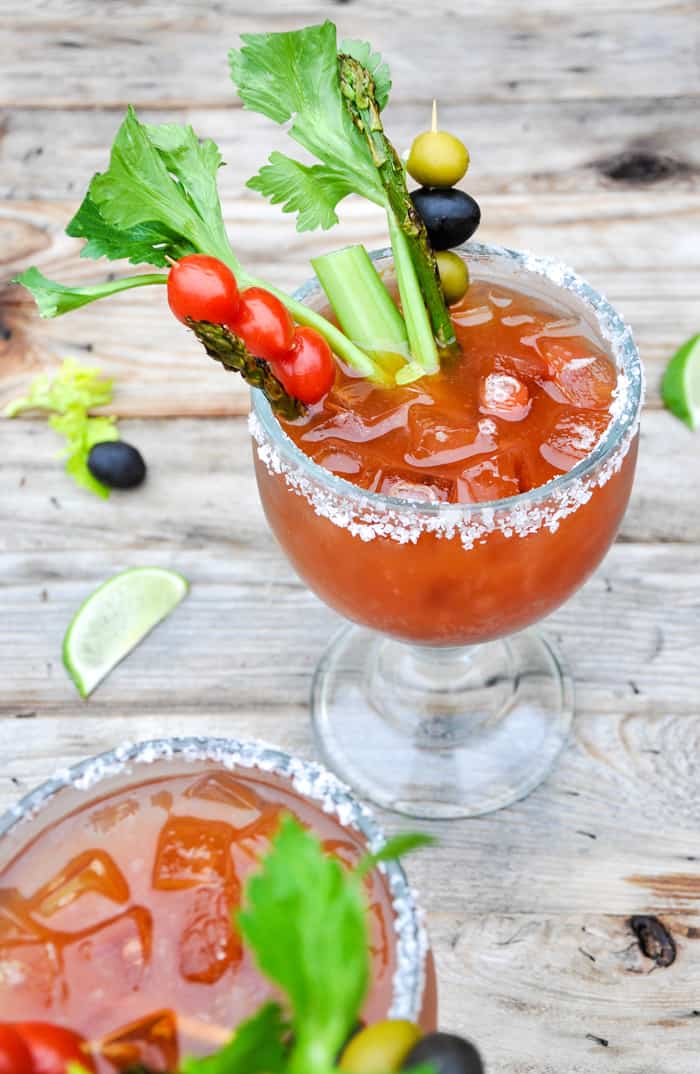 Let your guests choose their own hors d'oeuvres by setting up a Chelada bar of crisp green veggies and colorful skewers of edible goodness to dunk into their drink. It's a fun and entertaining way to liven up this classic cocktail for the big game.
Here is how you mix it up: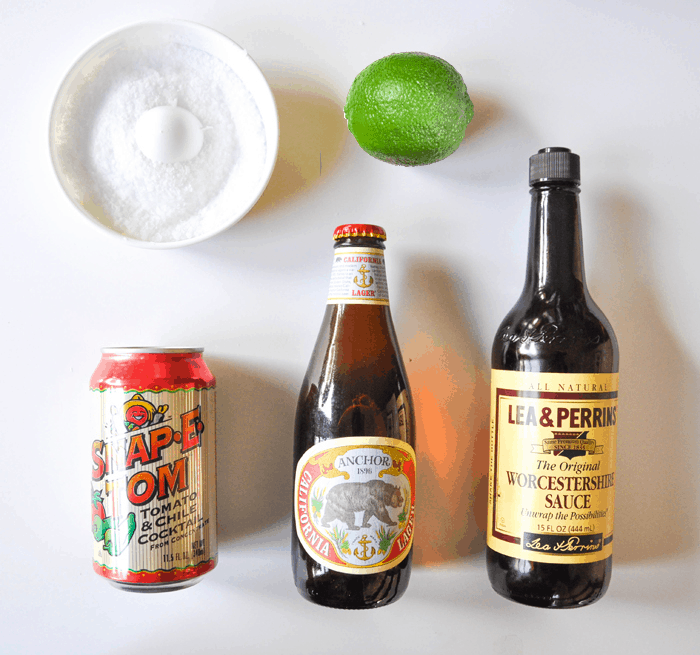 Can of Snap-E-Tom
Bottle of any California lager
Worcestershire Sauce
Lime
Salt for rim (optional)
Various veggies for the Chelada Bar (I used black and green olives stuffed with blue cheese, grape tomatoes, celery, and grilled asparagus)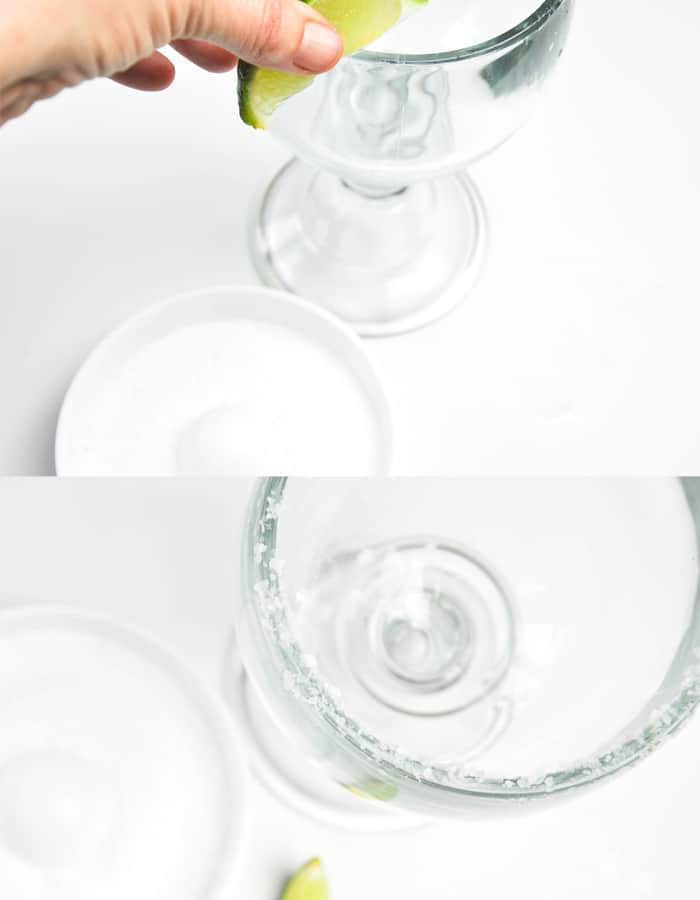 Use a lime around the rim of the glass (you can use any shape glass) so the salt will adhere. Sea salt works best!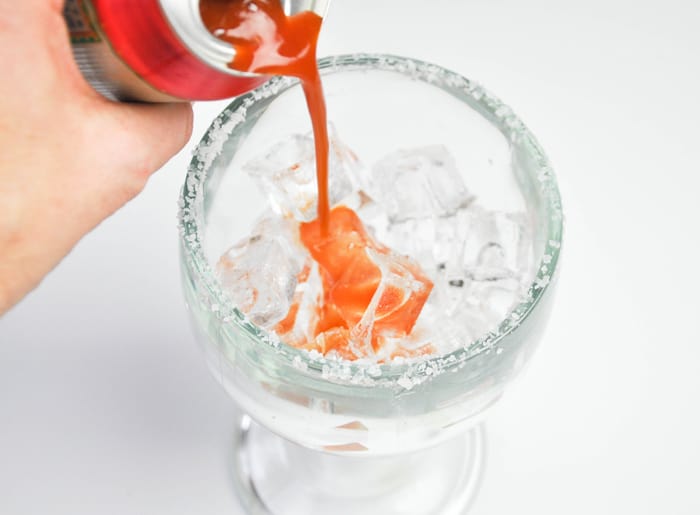 Add some ice to the glass and pour about 6 oz. of Snap-E-Tom over the ice. Add a few splashes of Worcestershire sauce.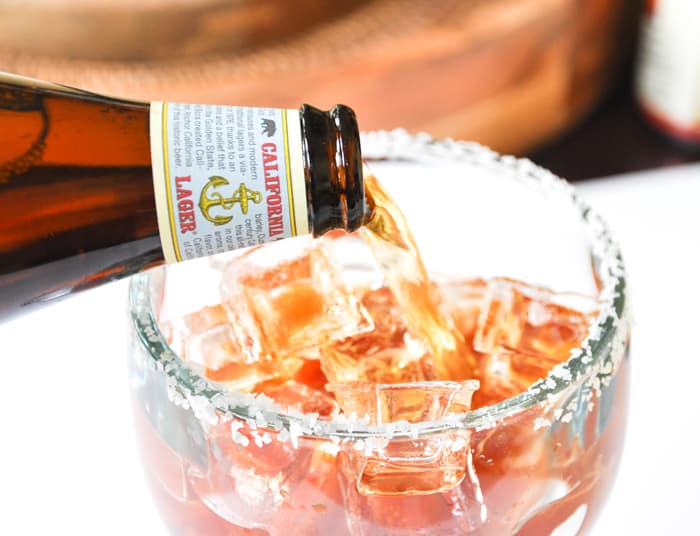 Pour in the beer until it reaches the top of the glass, just below the salt rim.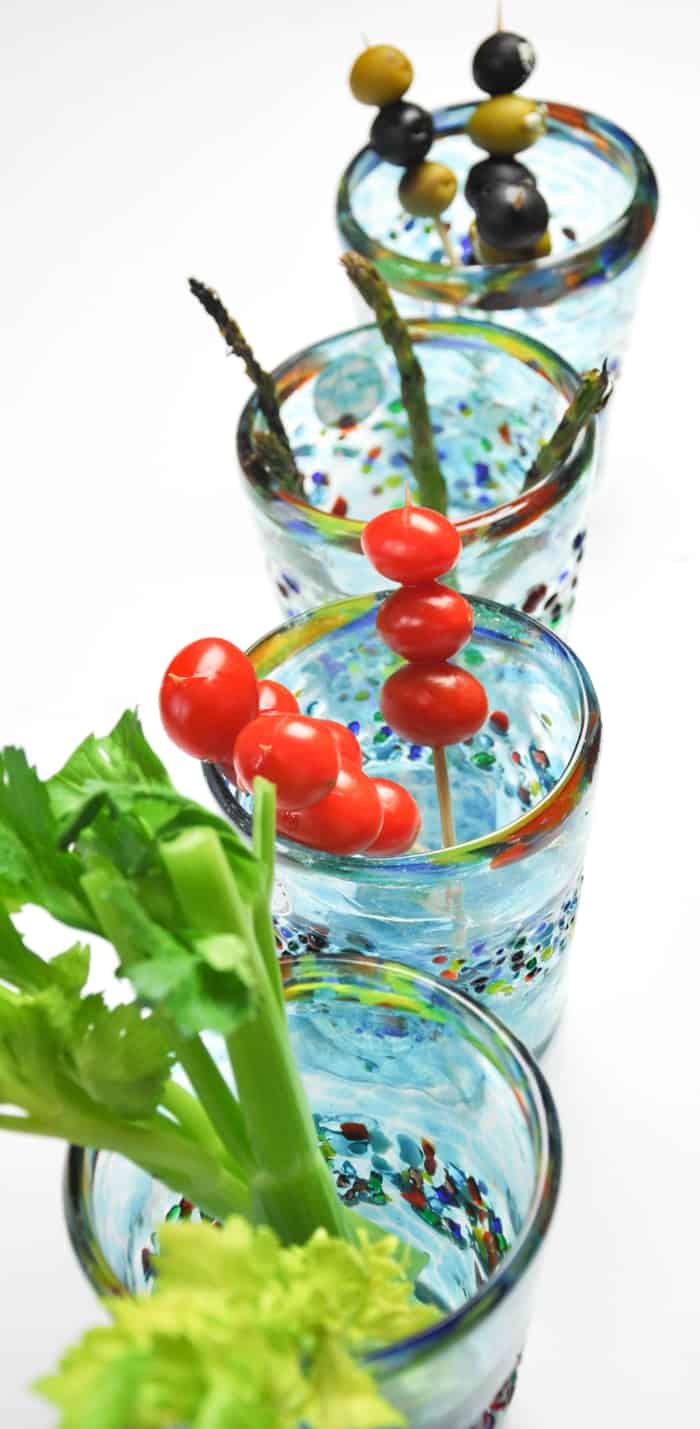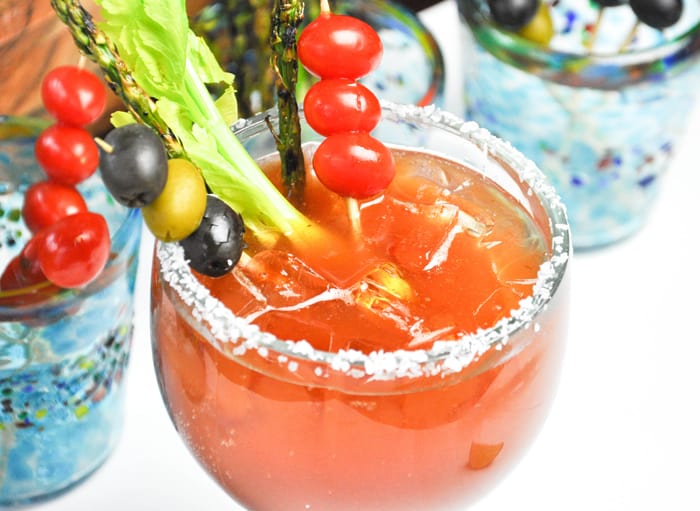 Add your grilled veggies and skewers to the glass and enjoy munching and drinking all at the same time!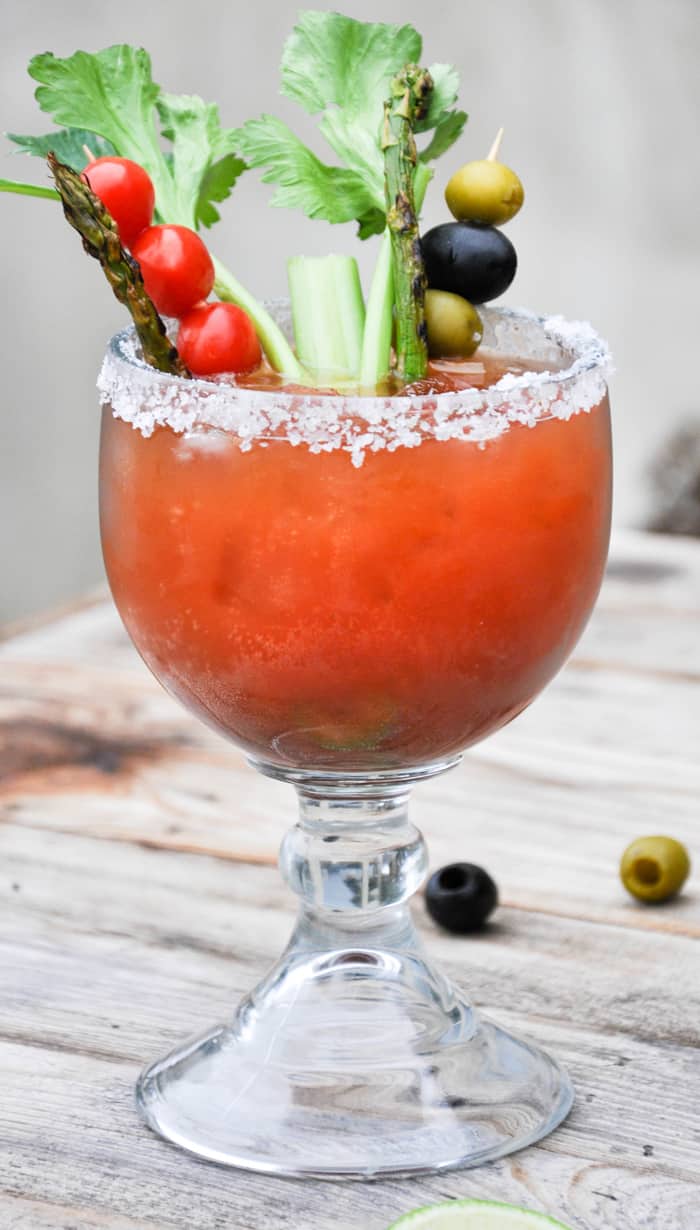 Great food and tasty drink. It's the best of both worlds!
Your guests will love it!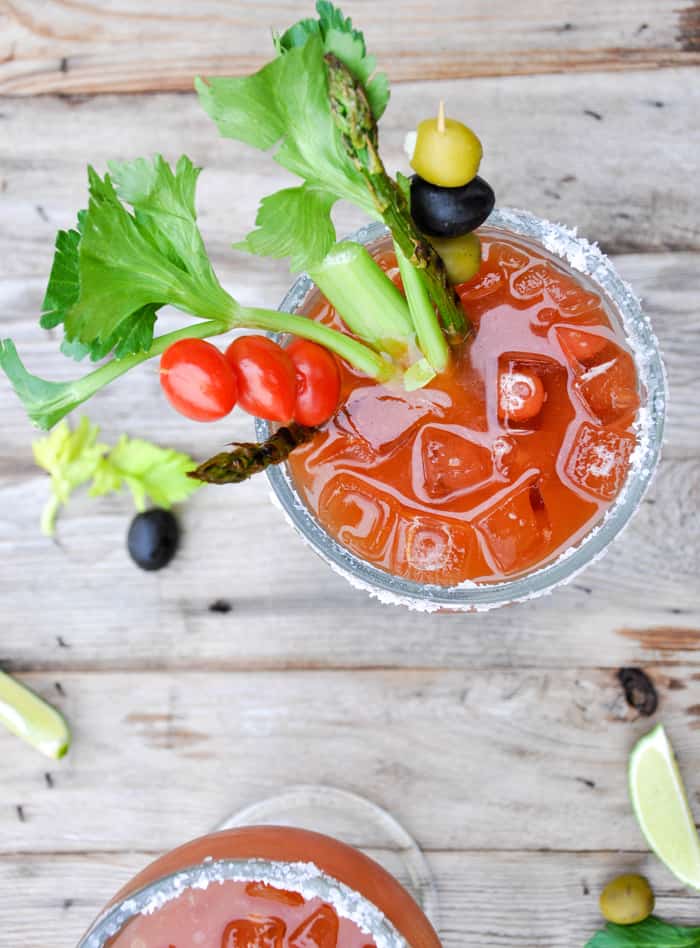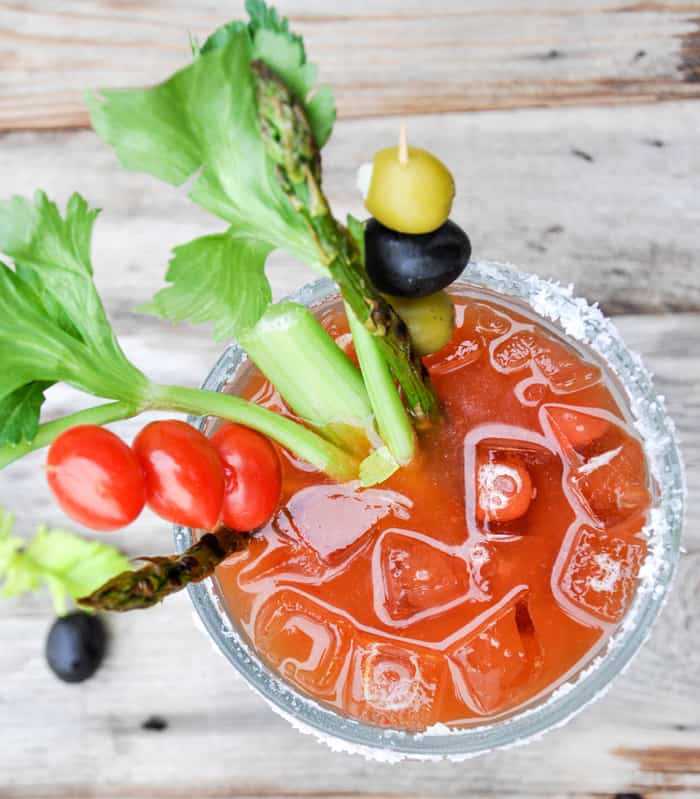 Enjoy the game!