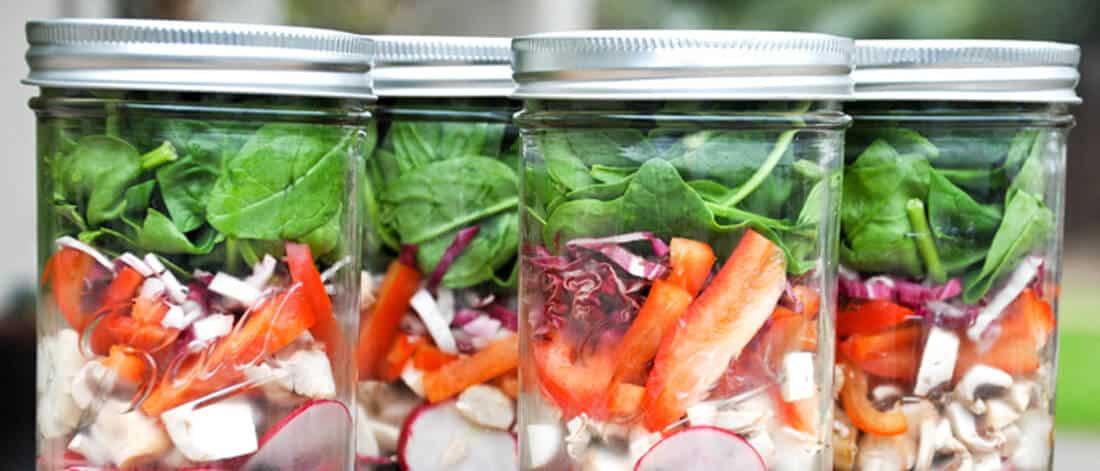 CA GROWN Blog
Discover. Learn. Connect.
How to Make a Mason Jar Salad
January 19, 2015
Eat the Season!
Sign Up For Weekly Recipes
« Back to Recipes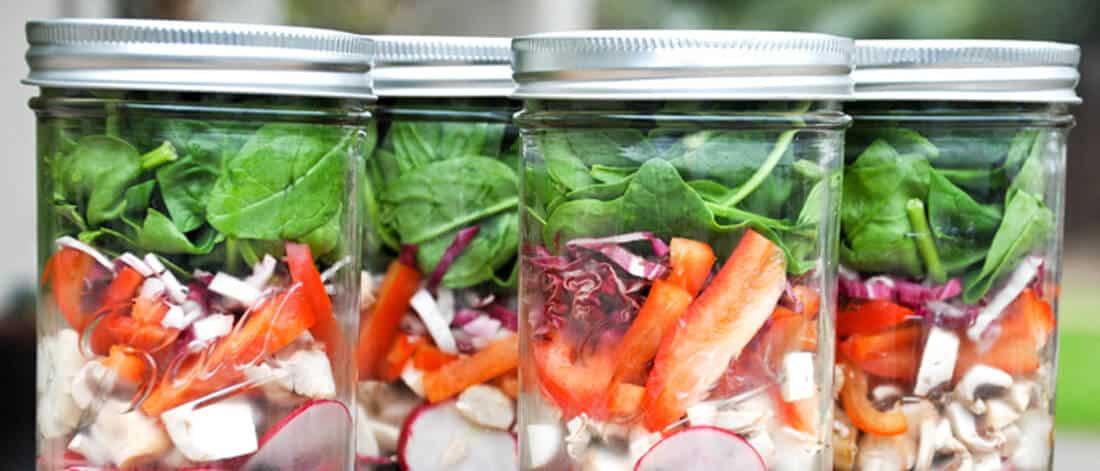 How to Make a Mason Jar Salad
This how-to guide to making Mason Jar Salad makes meal prep easy – and delicious. Swap the ingredients for in-season produce and your favorite add-ins, the sky is the limit!
These Mason Jar Salads are perfect for busy, on-the-go parents…. or if you tend to compromise when hungry *raises hand*
I pack them on Sundays and they keep fresh in the fridge all week. I grab one in the morning as I'm headed out the door and take it to work with me!
What size Mason jar should I use for salad?
32 oz. mason jars are the ideal container for these salads because they are the perfect size, which is helpful for those that struggle with portion control. *raises hand again*
About making Mason Jar Salad –
Why a Mason Jar you ask?
The glass container keeps the ingredients more crisp and fresh compared to a plastic container.
The shape allows only the wet ingredients to come into contact with the dressing on the bottom.
The lids create a seal unlike most plastic lids.
It looks pretty!
There is a method to constructing the perfect mason jar salad. You have to keep the "wet" and "dry" ingredients separated to prevent sogginess.
Let's get started:
First slice and dice all your ingredients. I used radish, cucumber, olives, red bell pepper, mushroom, and radicchio. The sky is the limit in this department; you can even use protein such as egg, chicken, salmon, you name it!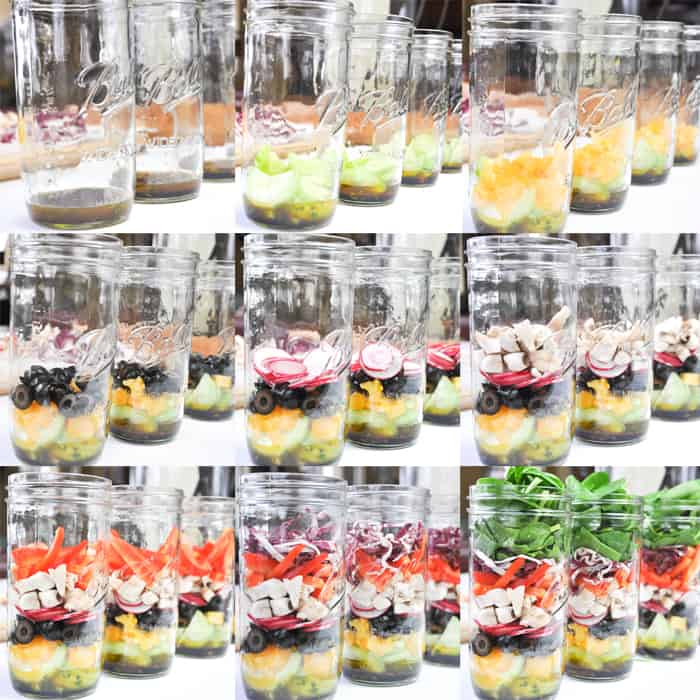 Making a Mason Jar Salad, step by step:
First, pour in the dressing at the bottom. I used my Tangerine Cilantro Balsamic! Place about 2T or about 1/2 inch on the bottom.
Then, add the wetter ingredients such as cucumber, tomatoes, and olives.
Next you can add the rest of the veggies: radish, mushrooms, and red bell pepper.
Lastly, add the radicchio and top with the spinach.
While you are packing, press the ingredients down to create more space
Enjoy a fresh salad every day with little effort and tons of flavor!