Easy, Healthy Recipes Using Olives from California
California is responsible for 95% of the nation's olive crop, so you might assume that California Ripe Olives are all big business. Nothing could be further from the truth. California Ripe Olives are grown with love on hundreds of family owned farms, most of which are located in California's Central Valley. They are then sent to one of two family owned, multi-generational processing plants where they are cured and canned. So, when you buy California Ripe Olives, you're supporting hundreds of locally owned and family run businesses!
Olives are an integral part of the Mediterranean diet, which supports good health and has even been associated with longevity. They're high in monounsaturated fats, or healthy fats, that help to lower blood pressure and reduce risk of chronic disease. California Ripe Olives also happen to be naturally gluten free, vegan, Keto and Paleo-friendly – so they're easy to incorporate into any specialized meal plan.
We're excited to share some of our favorite recipes using olives from California. From cocktails to cheesy bread, there's sure to be something for everyone in this recipe round up!
Marinated Olive Beer-Crust Pizza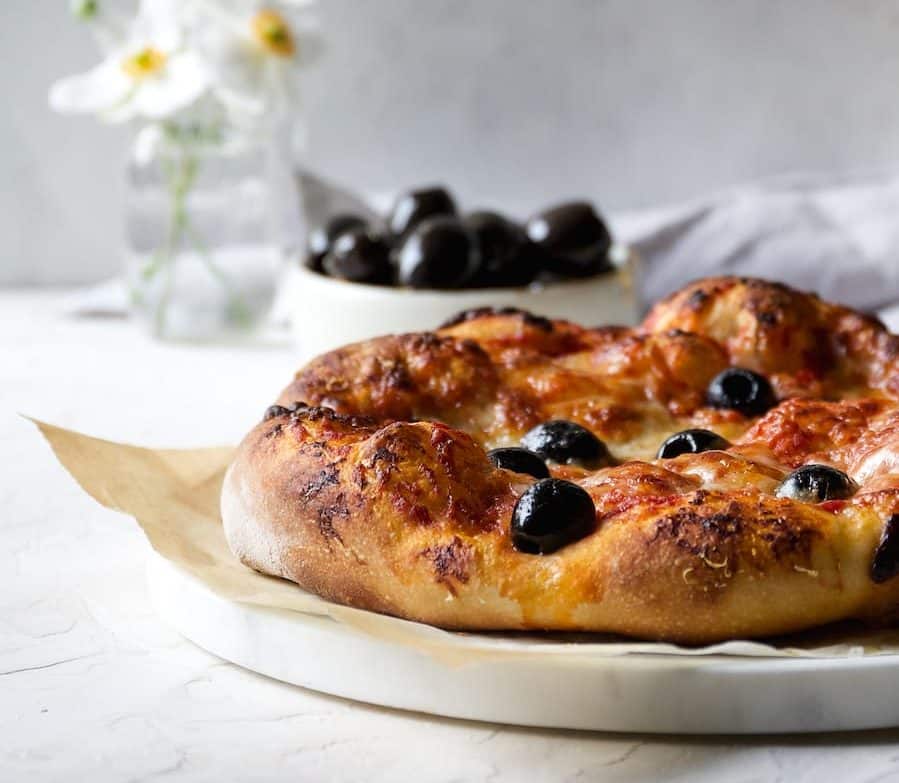 Everyone knows that pizza and California Ripe Olives are a match made in heaven. Our friend, Rebecca, tops a chewy beer crust base with lightly marinated whole black olives. Pile on your favorite toppings to put your own personal spin on this delicious dinner.
Spicy Marinated Olives with Garlic and Herbs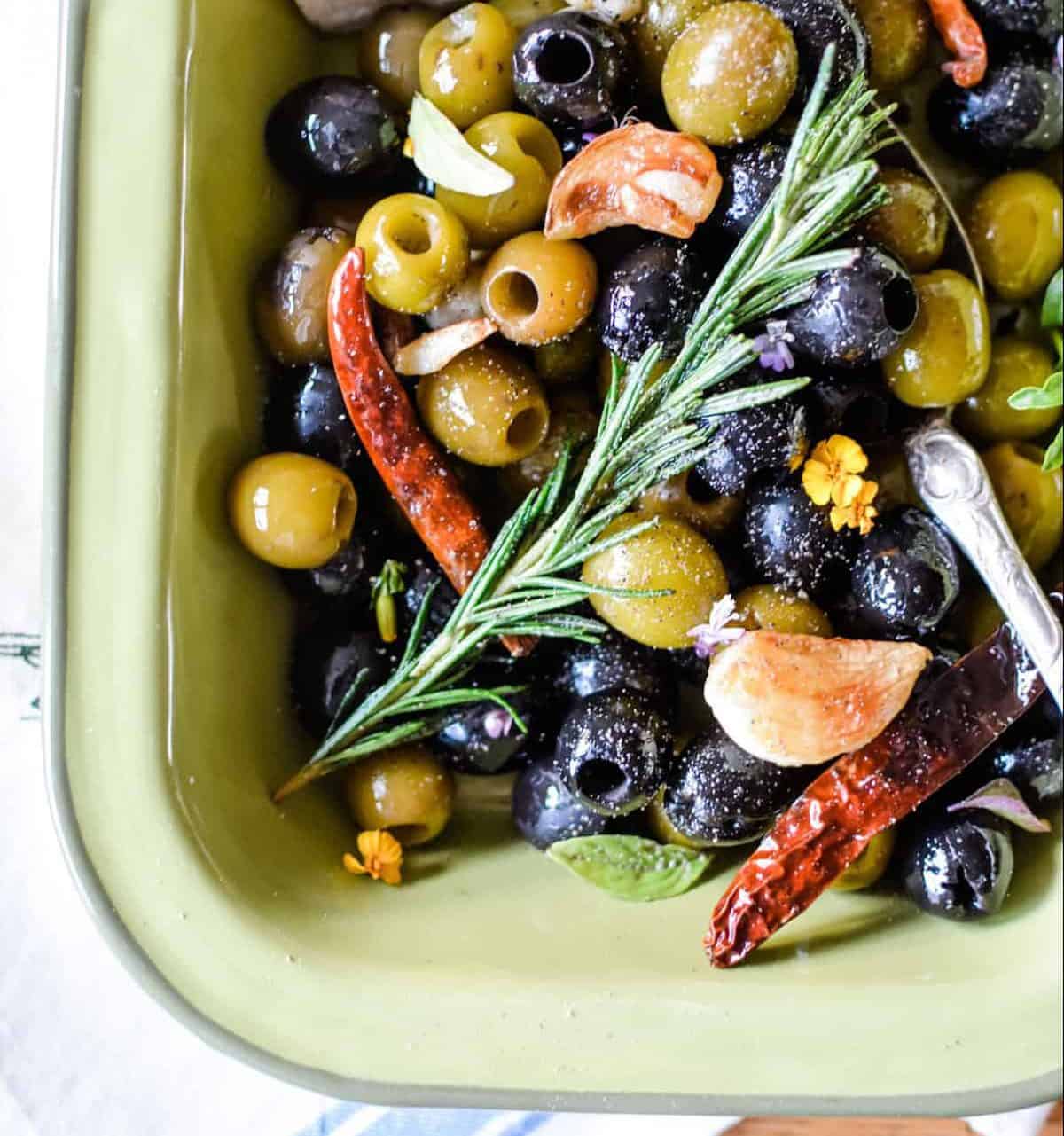 Our friend Kate uses a mix of whole black and green olives to make Spicy Marinated Olives with Garlic and Herbs.
California Mary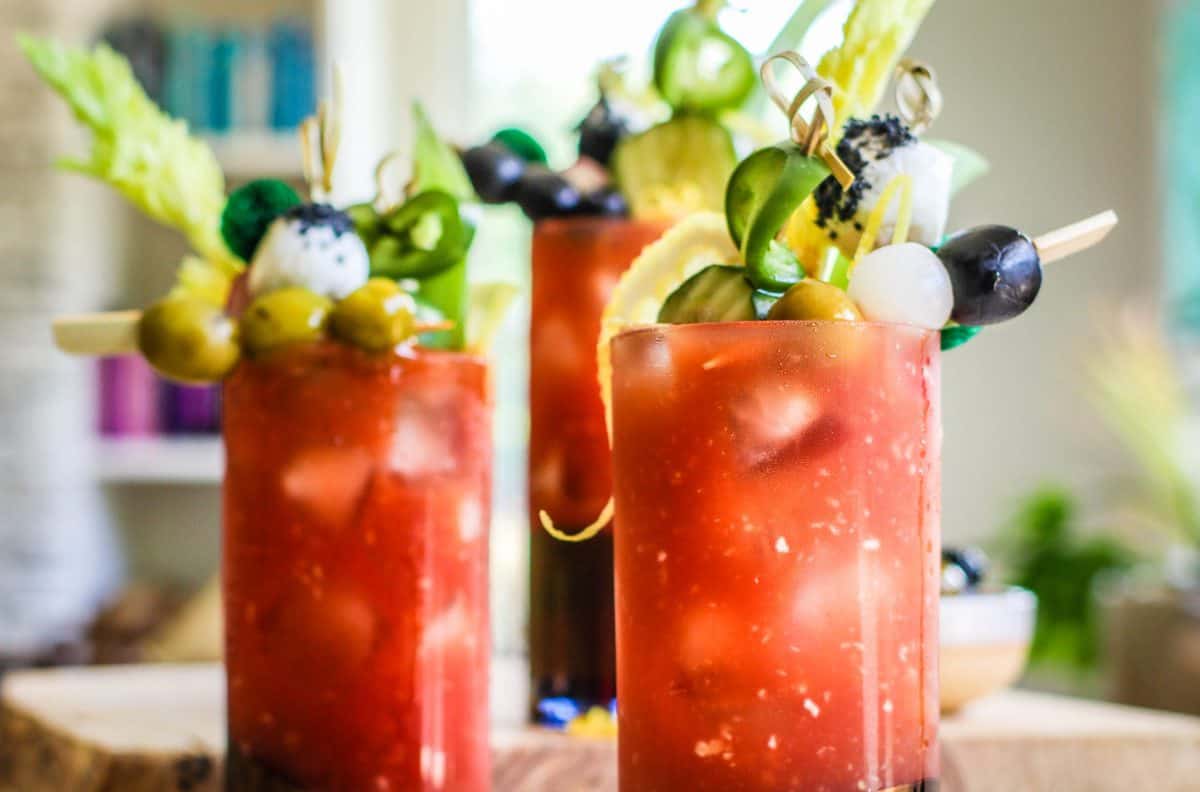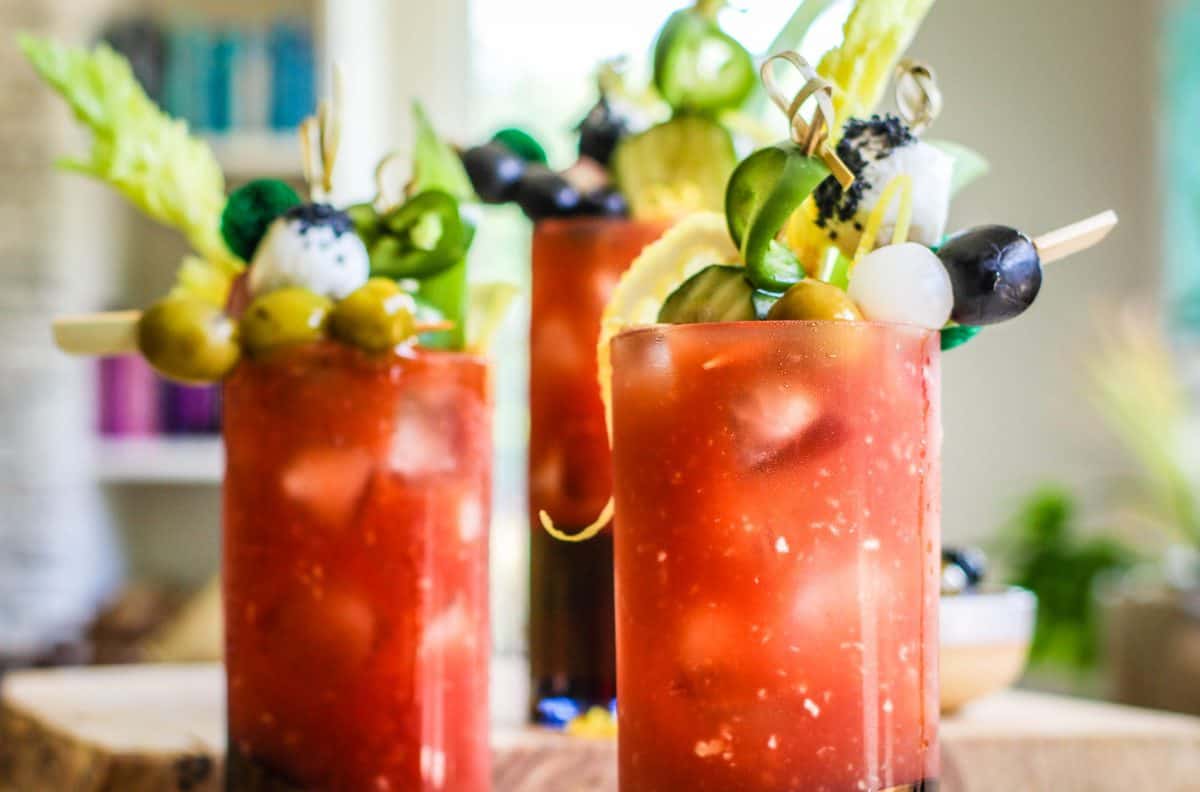 Introducing the California Mary cocktail. Your basic Bloody Mary with some serious Golden State flair. Another amazing creation from our friend Meg at This Mess Is Ours.
Easy Layered Greek Dip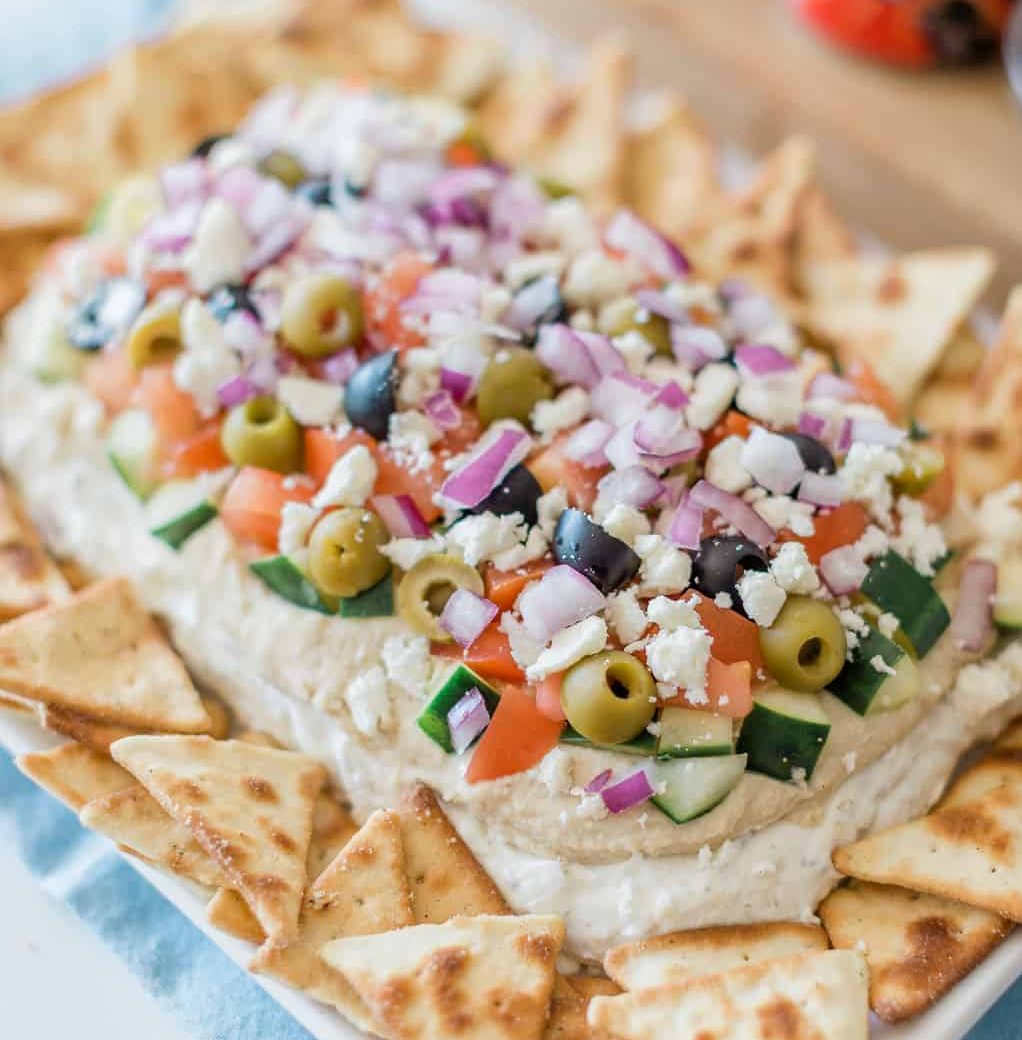 Melissa's Easy Layered Greek Dip is our go-to last minute appetizer. It's ready in minutes, full of fresh CA Grown flavors, and totally delicious!
Blistered Olives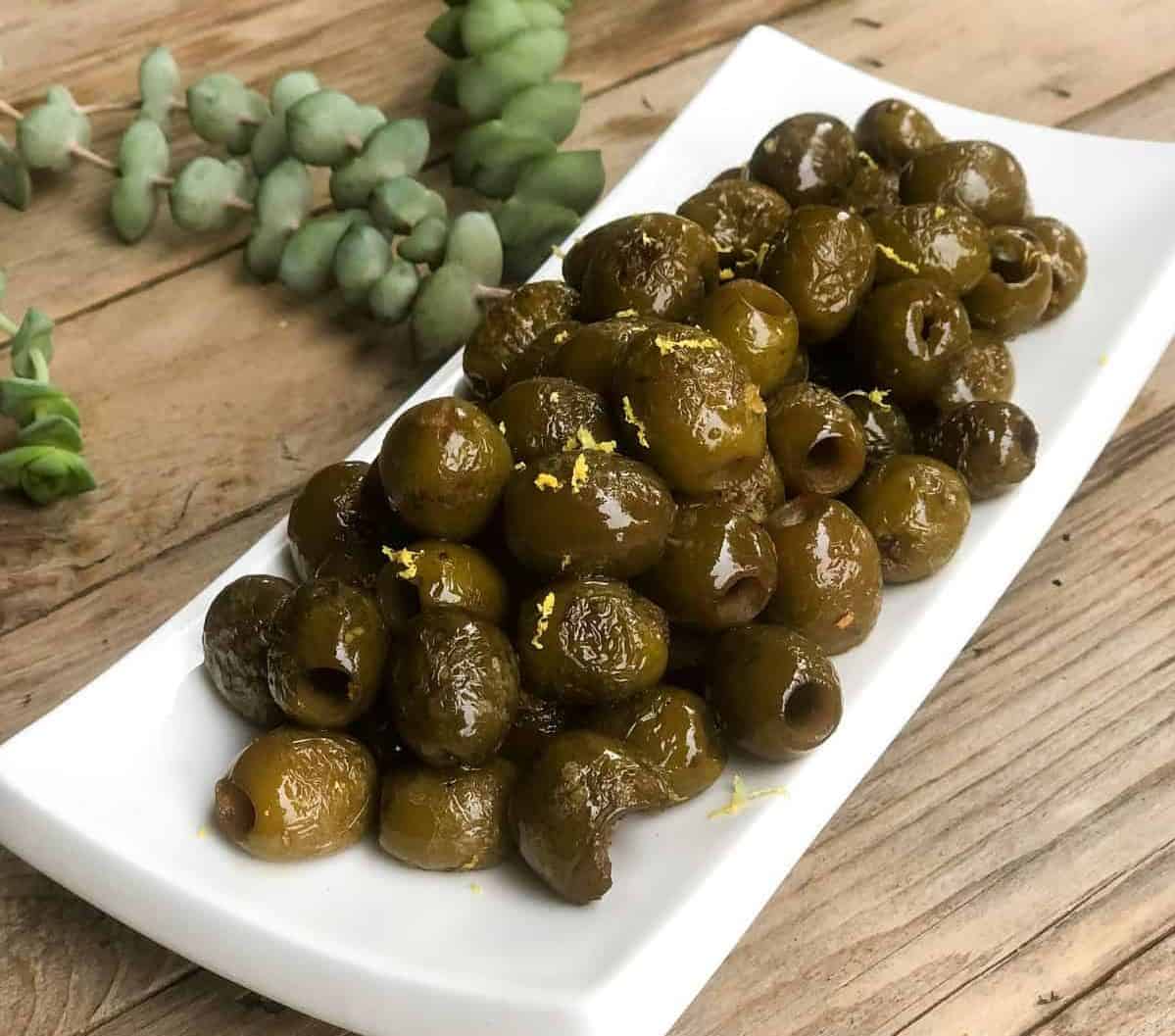 Got five minutes? Great! Our Blistered Olives go from stovetop to tabletop in a flash.
Steak Salad with California Olives and Garlic Dressing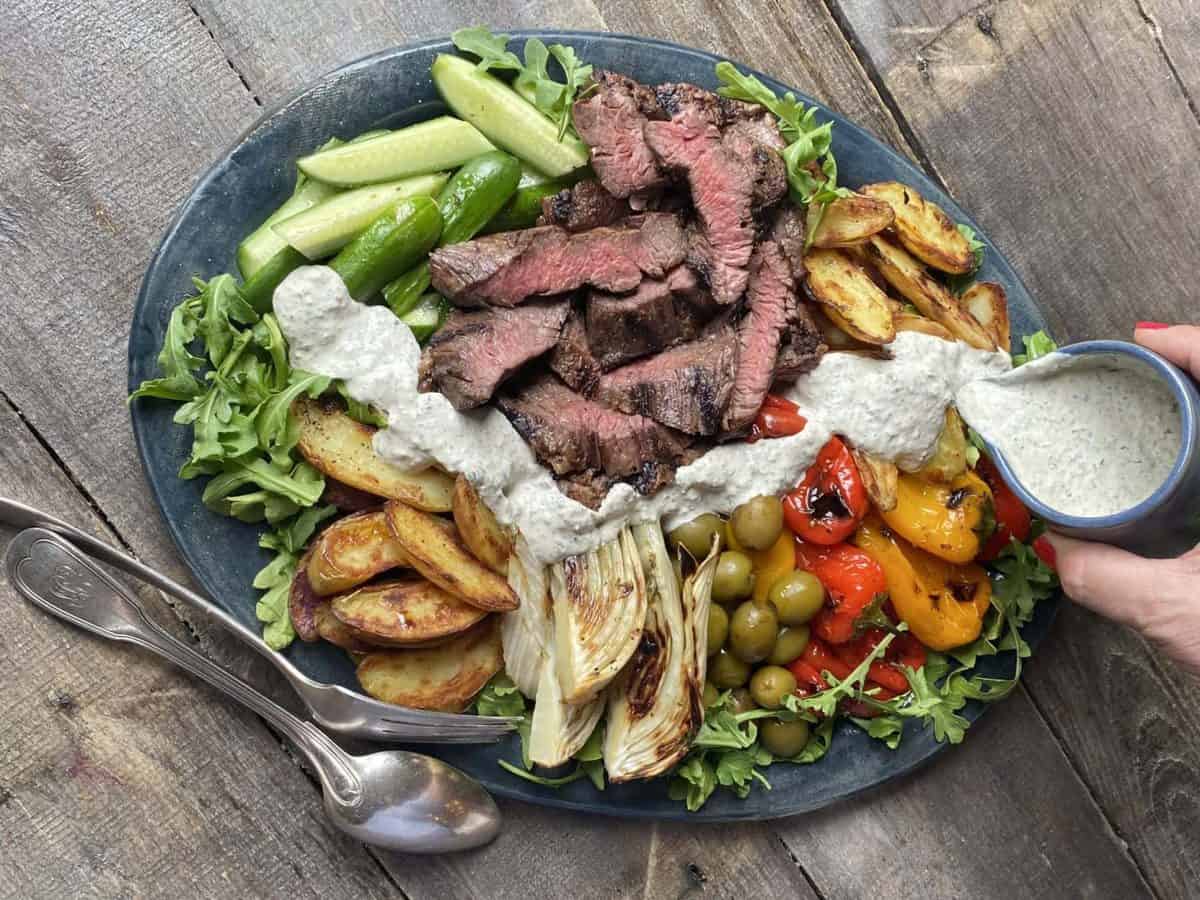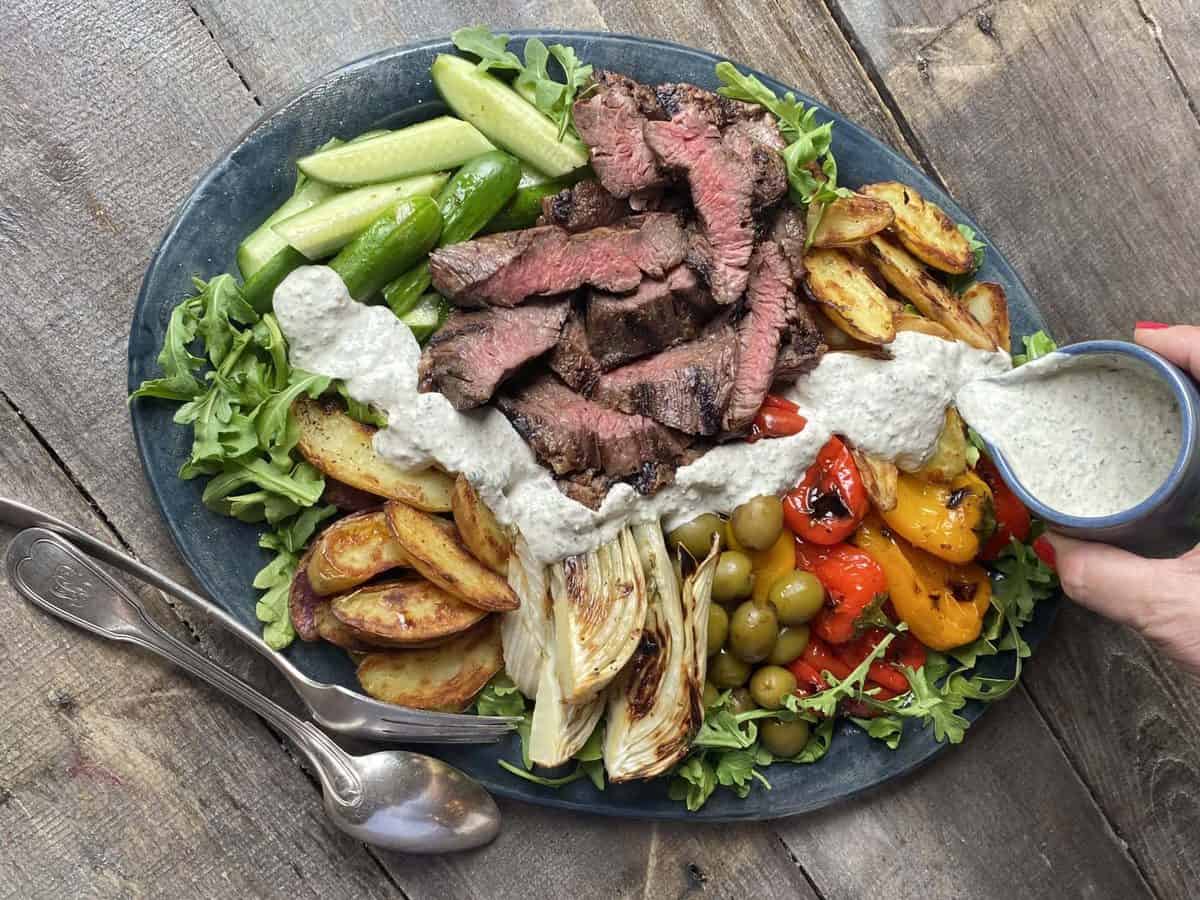 Our friend Teri's Steak Salad is bursting with bold flavors. She uses olives in the dressing AND in the salad, so every bite is packed with the delicious taste of California Ripe Olives.
Chicken Calibella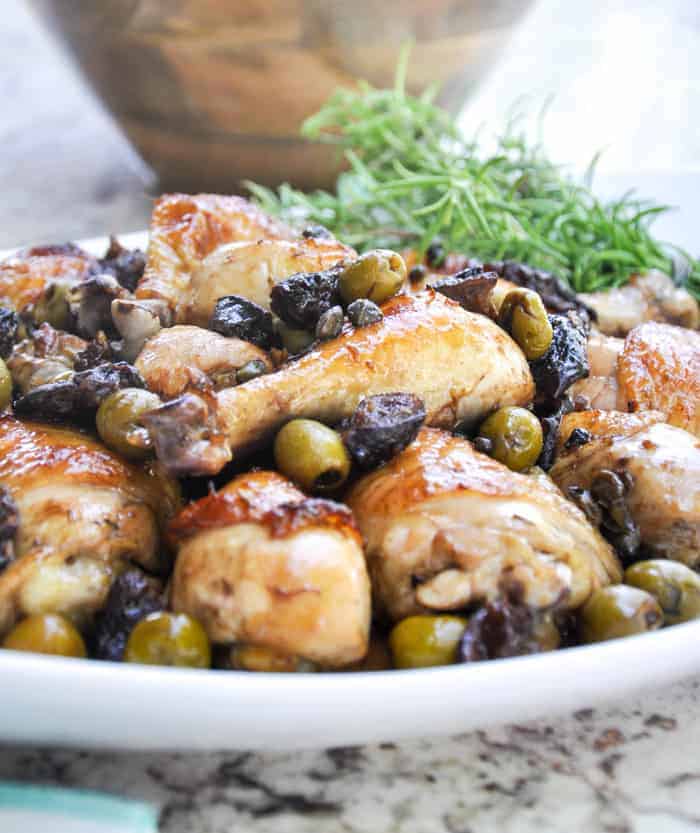 If you're a fan of Chicken Marbella, you've got to try Chicken Calibella. Our West Coast take on the classic Spanish recipe is loaded with California Grown goodness.
Pizza Twirls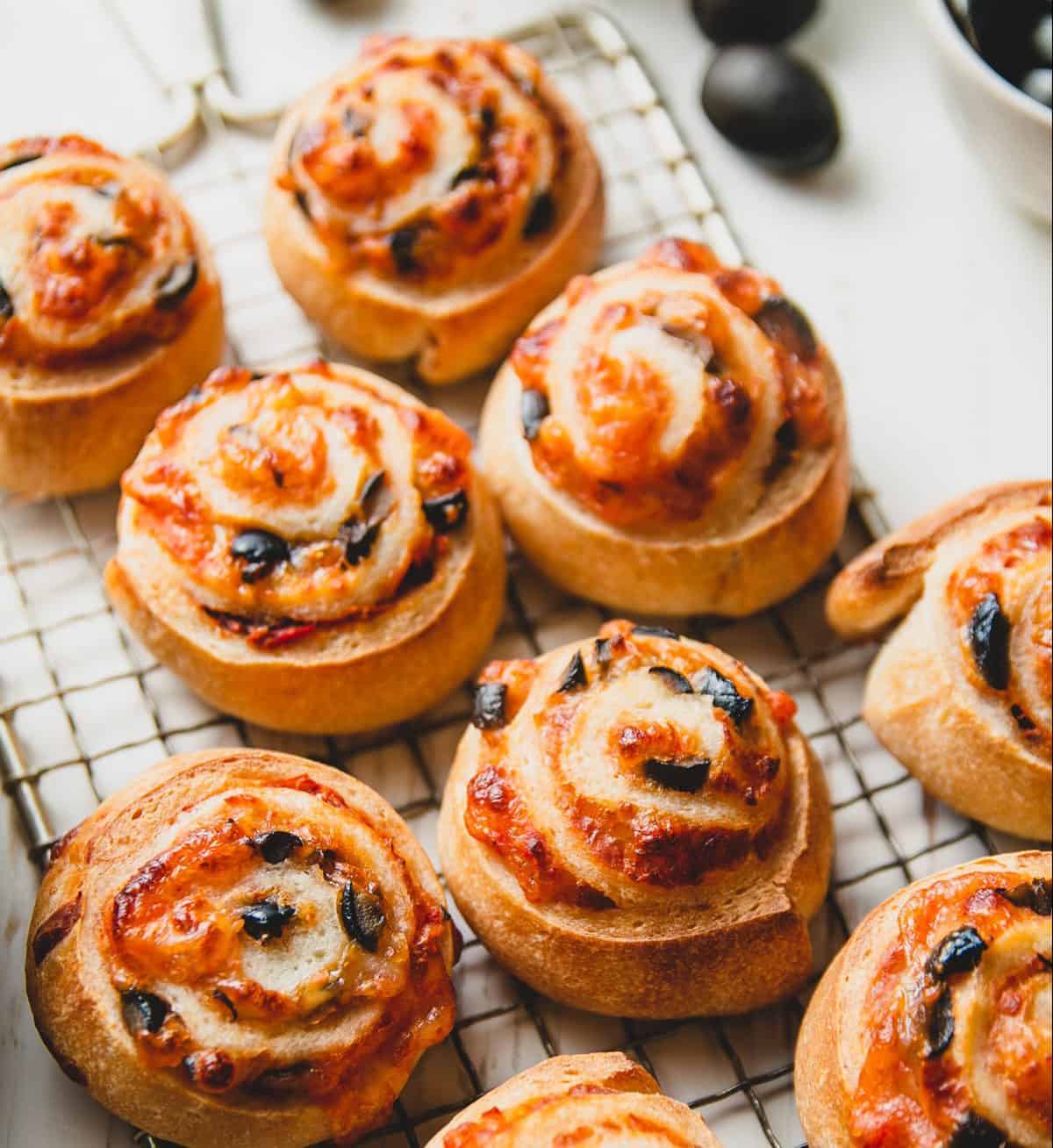 Pizza Twirls are the perfect make ahead lunch. Kid friendly, adult approved!
Deli Style Spaghetti Salad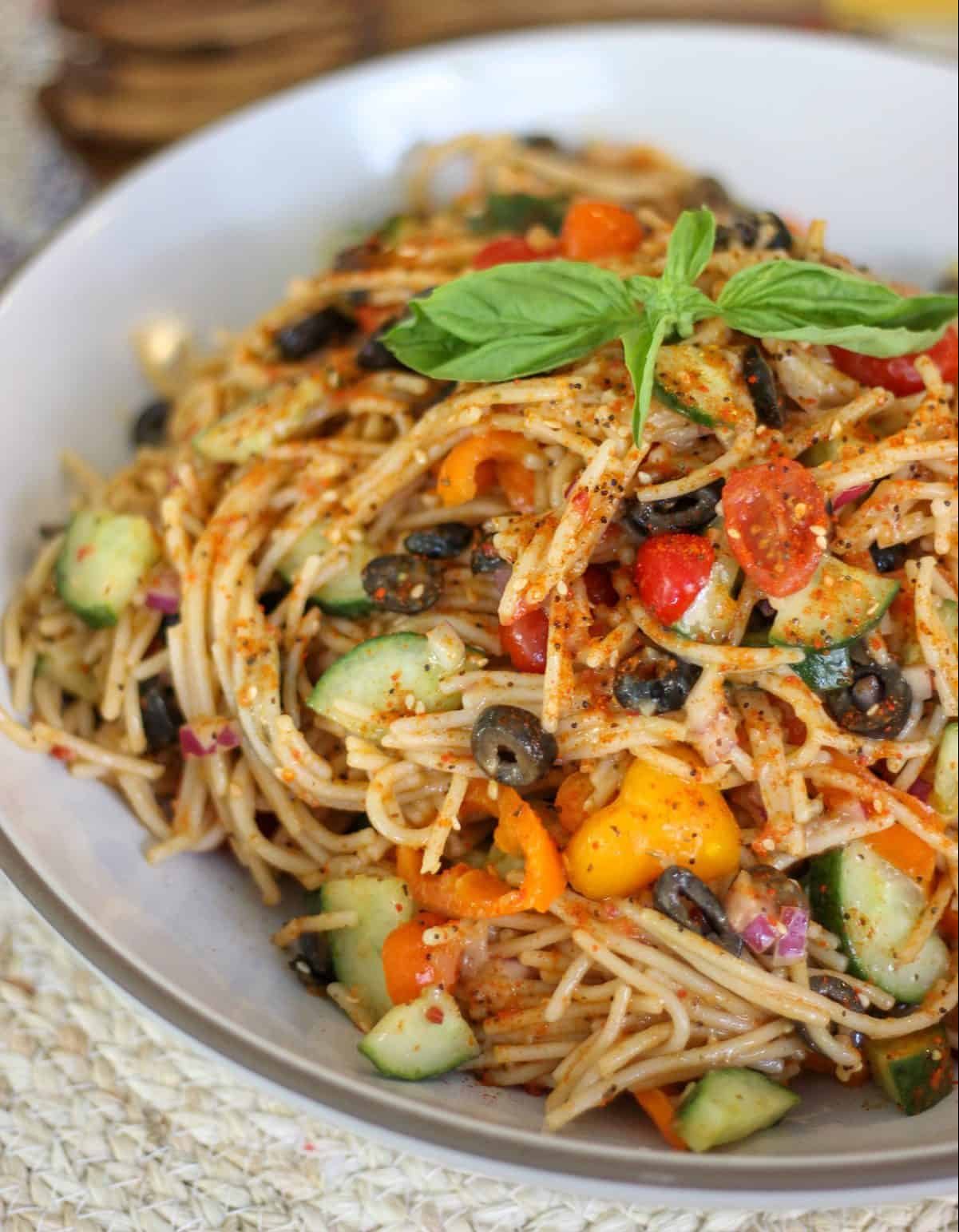 Our friend Alison's homestyle Deli Style Spaghetti Salad is a delicious dinner but tastes even better the next day! Make a big batch and munch on the leftovers throughout the week.
Chunky Olive Oil Dip
Using premium California Grown ingredients elevates even the simplest recipe. You'll taste the difference in every bite of this easy, no-bake Chunky Olive Oil Dip.
Tuna and Olive Pasta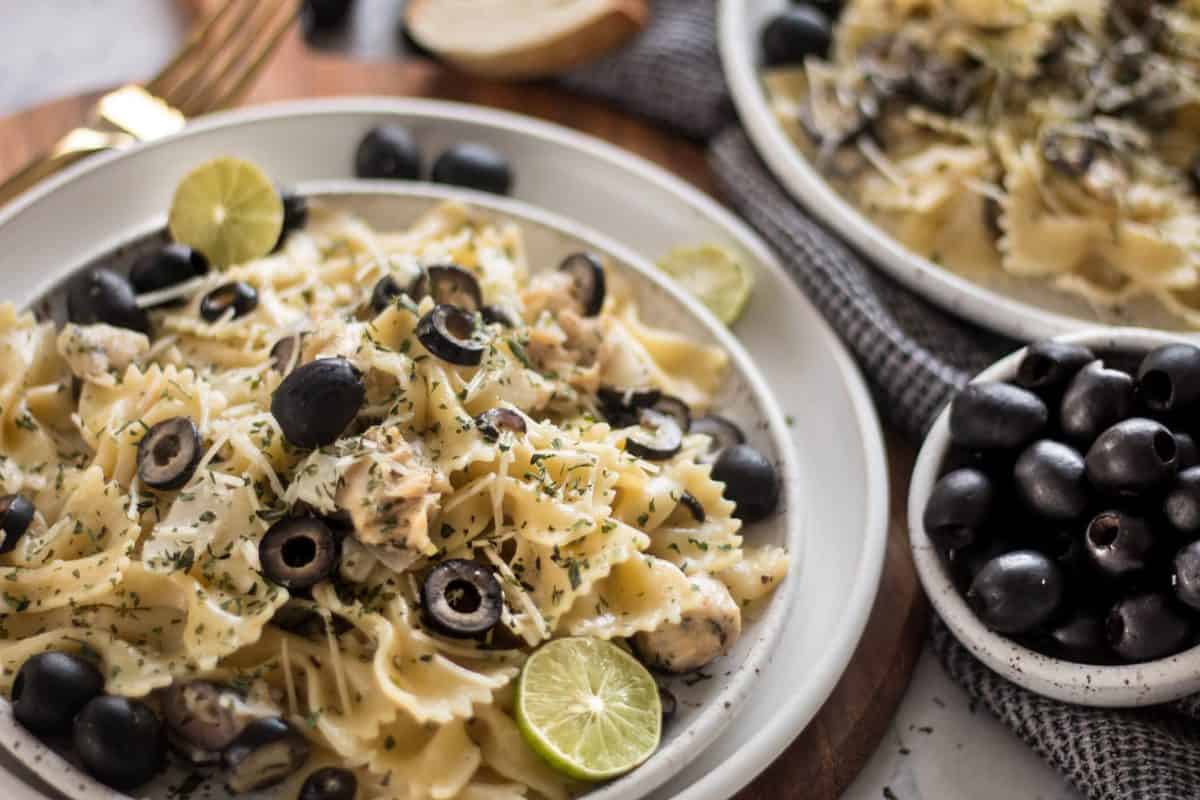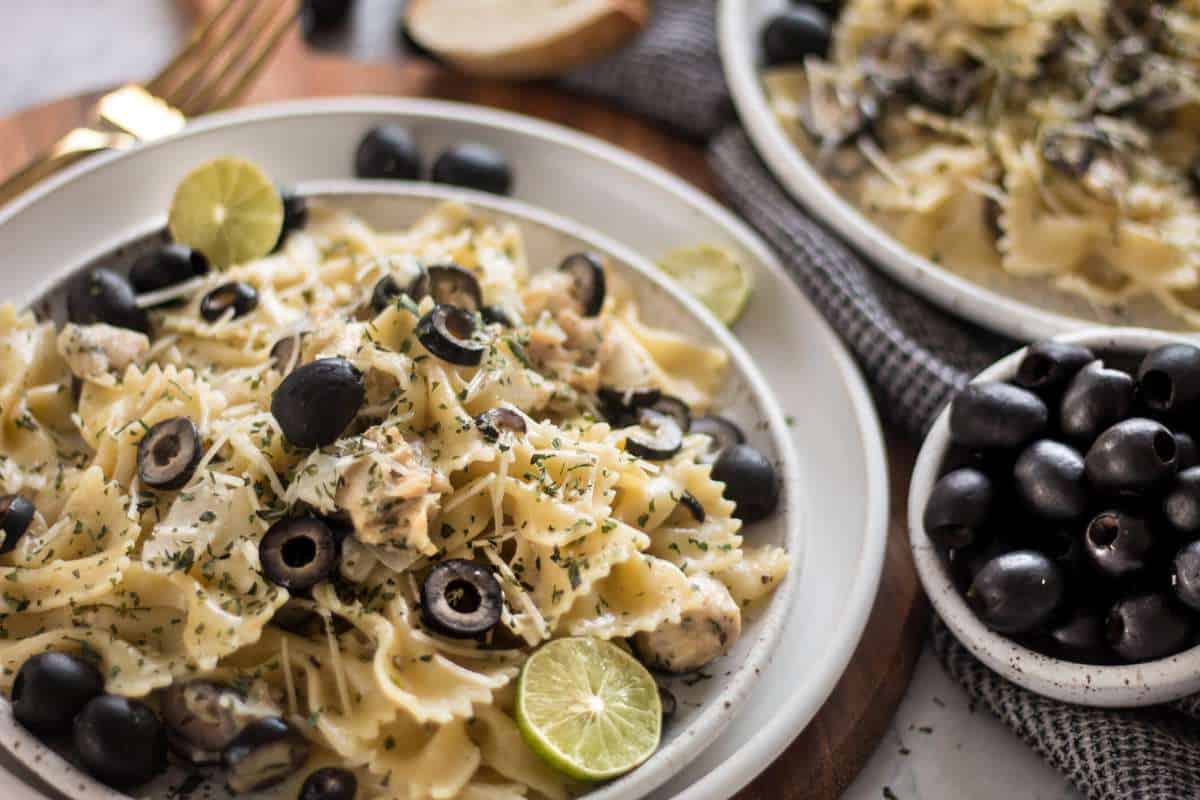 Pantry friendly recipes are a total lifesaver on busy weeknights. You probably already have all the ingredients on hand to make this delicious Tuna and Olive Casserole.
Supreme Veggie Pizza Pasta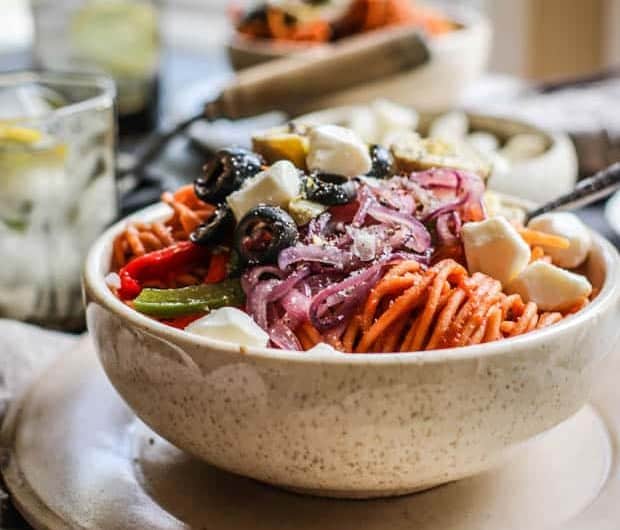 What do you get when you take all of your favorite pizza toppings and add them to pasta? Our friend Meg's Supreme Veggie Pizza Pasta! Meg uses gluten free lentil pasta for an extra boost of protein and fiber.
Quick Olive Tapenade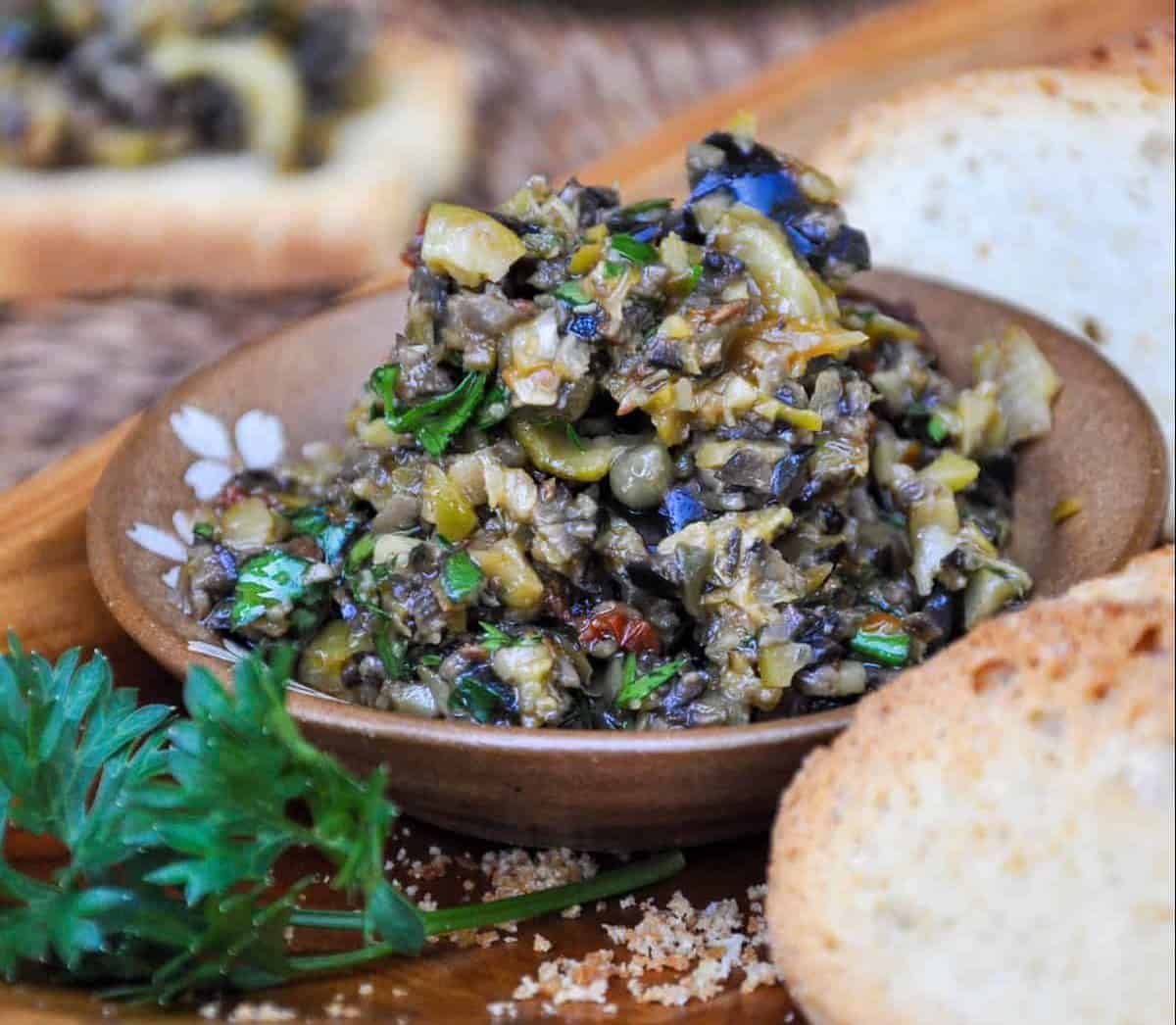 Once you taste this Quick Olive Tapenade, you'll never buy the store-bought version again.
Easy Cheesy Olive Bread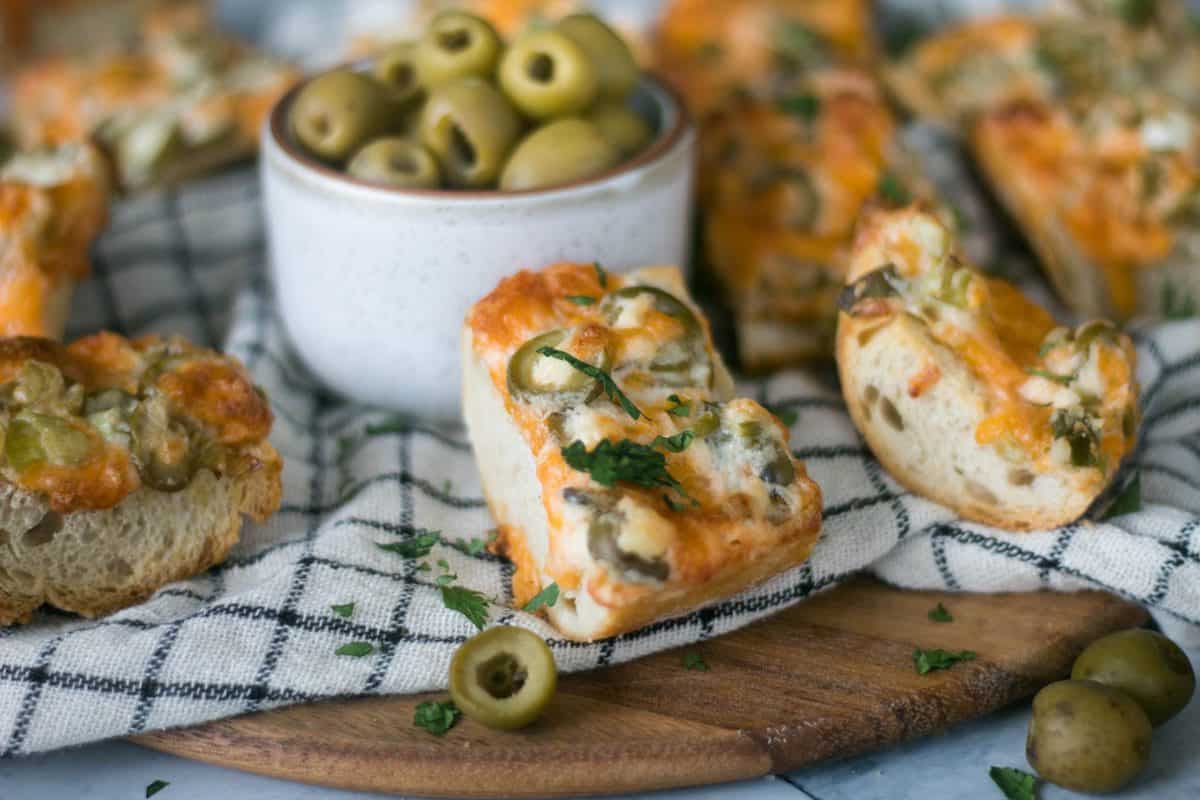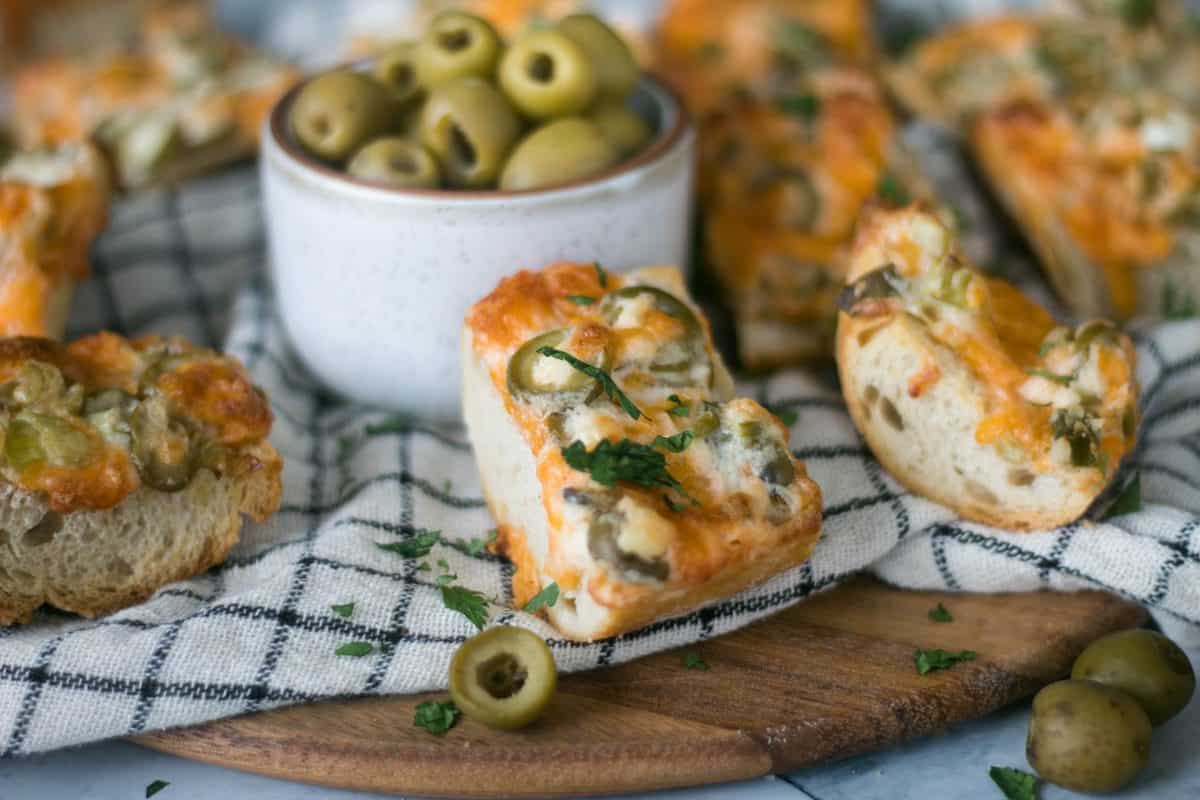 If you only have one appetizer up your sleeve, it should be this Cheesy Olive Bread.
These are just a few amazing recipes using olives from California. Want to show us your favorites? Snap and pic and use #CAGROWN on Instagram. Still craving more California Grown goodness? Follow us on Pinterest.
Article by Hilary Rance.