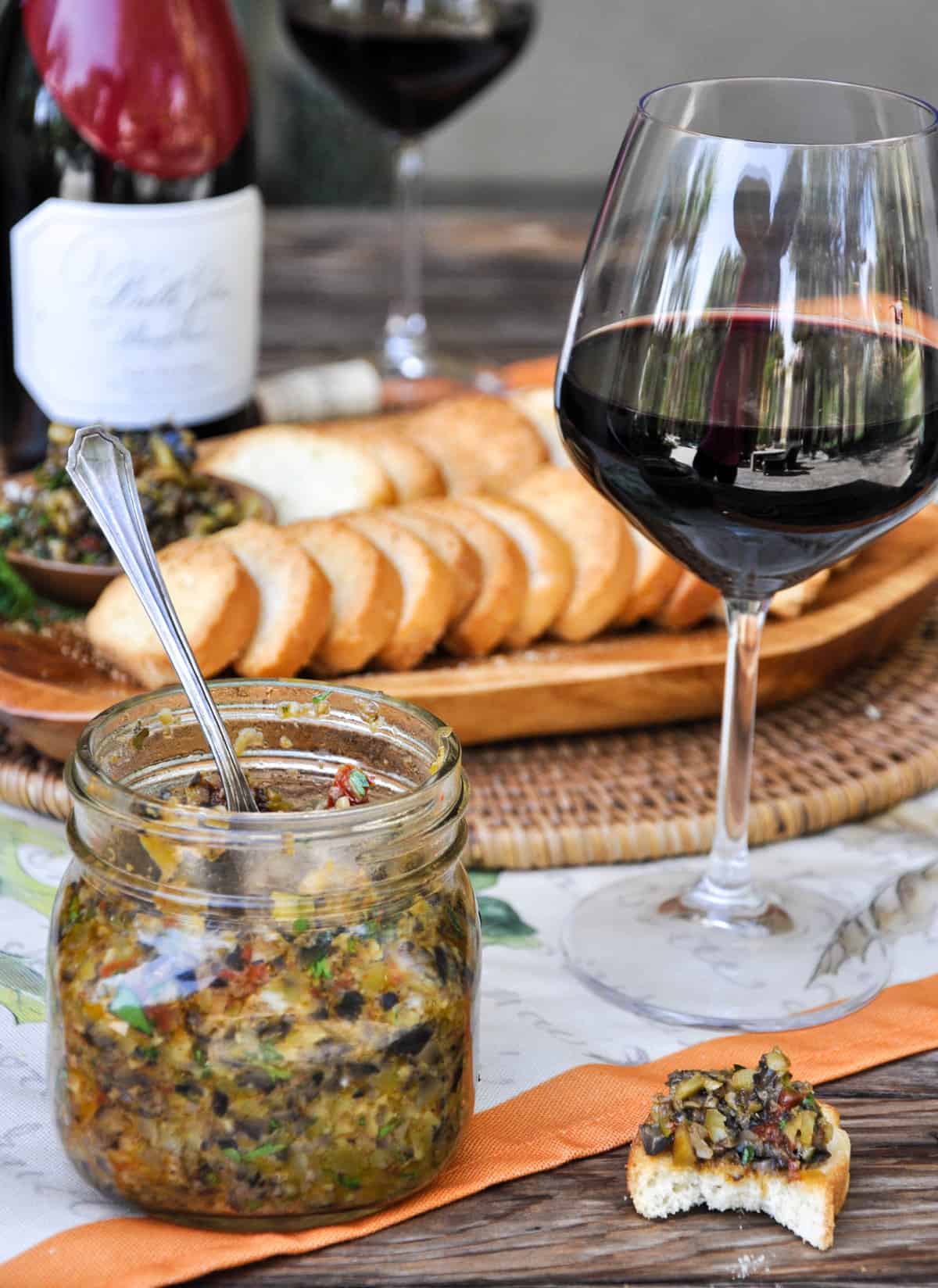 CA GROWN Blog
Discover. Learn. Connect.
A Simple Recipe for Tapenade
September 14, 2016
Eat the Season!
Sign Up For Weekly Recipes
« Back to Recipes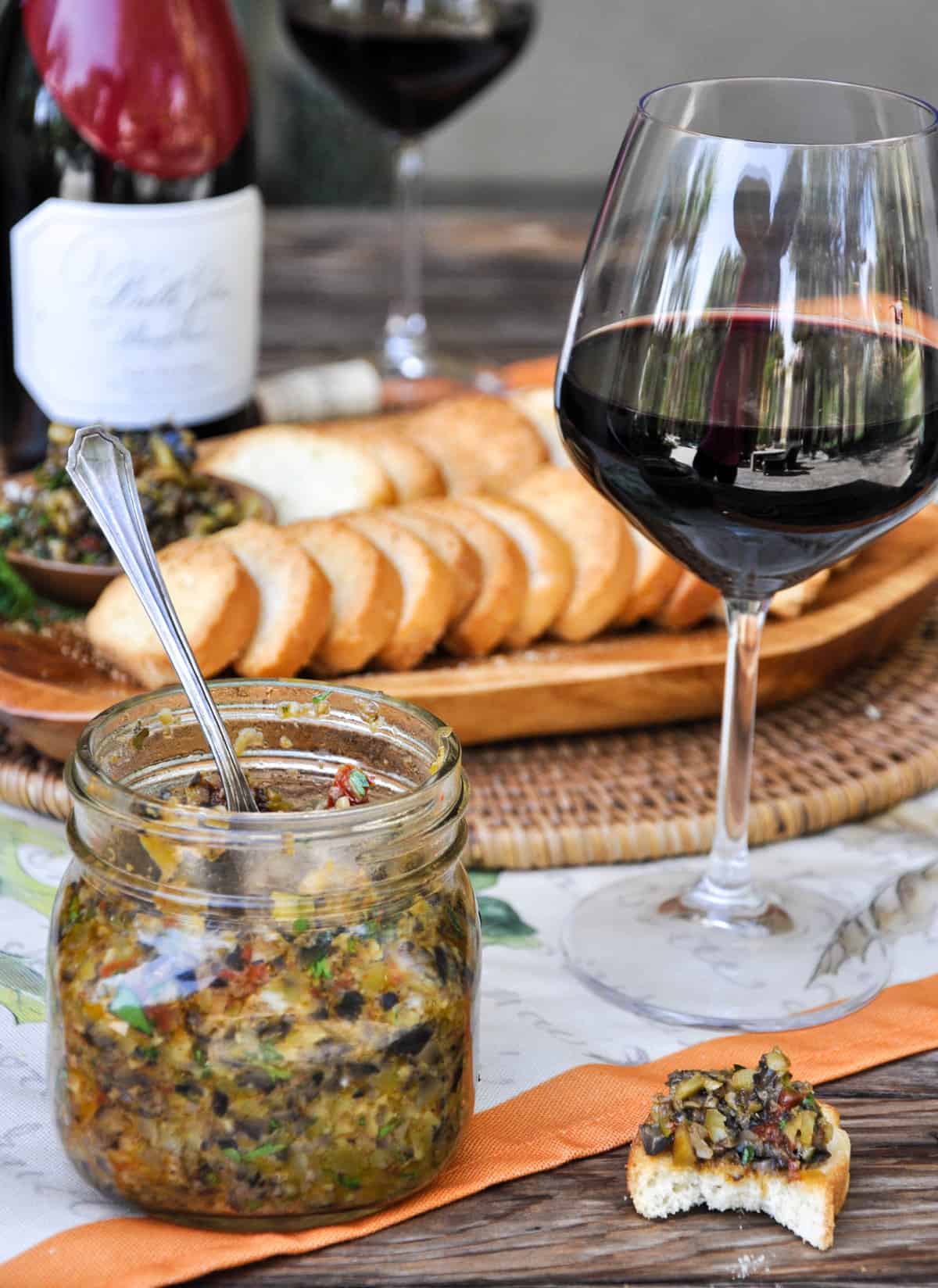 A Simple Recipe for Tapenade
This easy, simple recipe for tapenade is loaded with delicious flavor. Eat it with crostini, add it to a cheeseboard, use it to top steaks and grilled chicken or fish, or even add it to sandwiches. Be sure to look for California Grown ripe olives for Golden State goodness.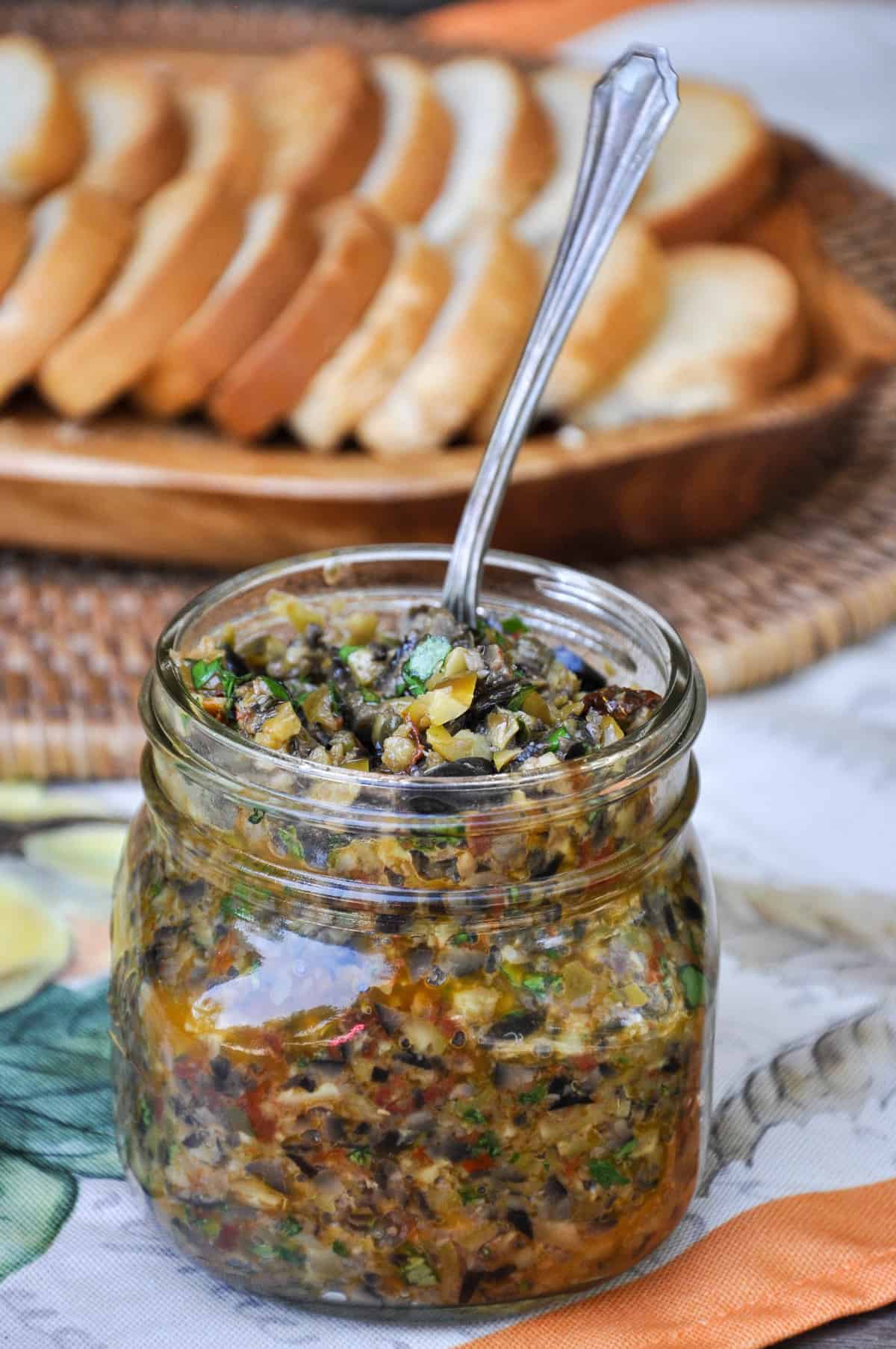 What if I could thoroughly convince you that making this California Olive inspired recipe for Tapenade is better than any store-bought tapenade you could ever buy?
Would you take the five minutes to make it?
Seriously, five minutes. Quick Olive Tapenade. It's happening.
And, it's really that good…. I had to literally put it away while making this post because it would've been devoured before anyone else got to enjoy it!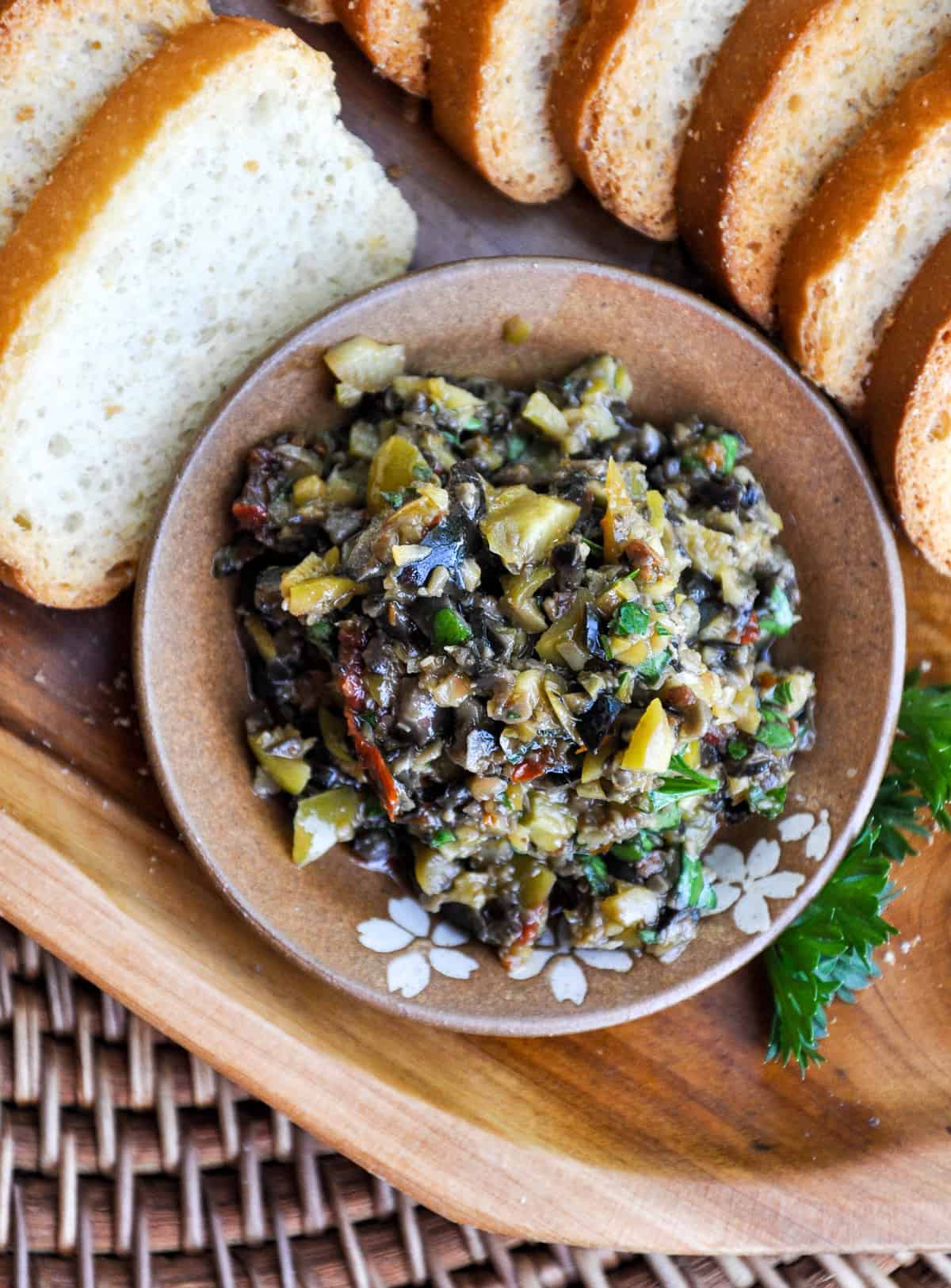 This recipe for olive tapenade is perfect served with mini toasts, a soft french baguette, or even topped on a steak! The briny flavor from the capers and the addition of fresh basil (clipped straight from my garden!) add a distinct and wonderful flavor. It's really like heaven on a slice of bread.
The beauty of the dish comes from all the wonderful colors of the included ingredients. Tasty black and green olives, crimson sun-dried tomatoes, and the brightness of fresh basil and parsley.
Of course the foundation of this tapenade recipe is using quality, California olives and sun-dried tomatoes. We all know that California grows the best produce, but sometimes it is difficult to find California grown products when out of season, and that is the beauty of olives! You can always find these beauties in the can and know they are still California quality.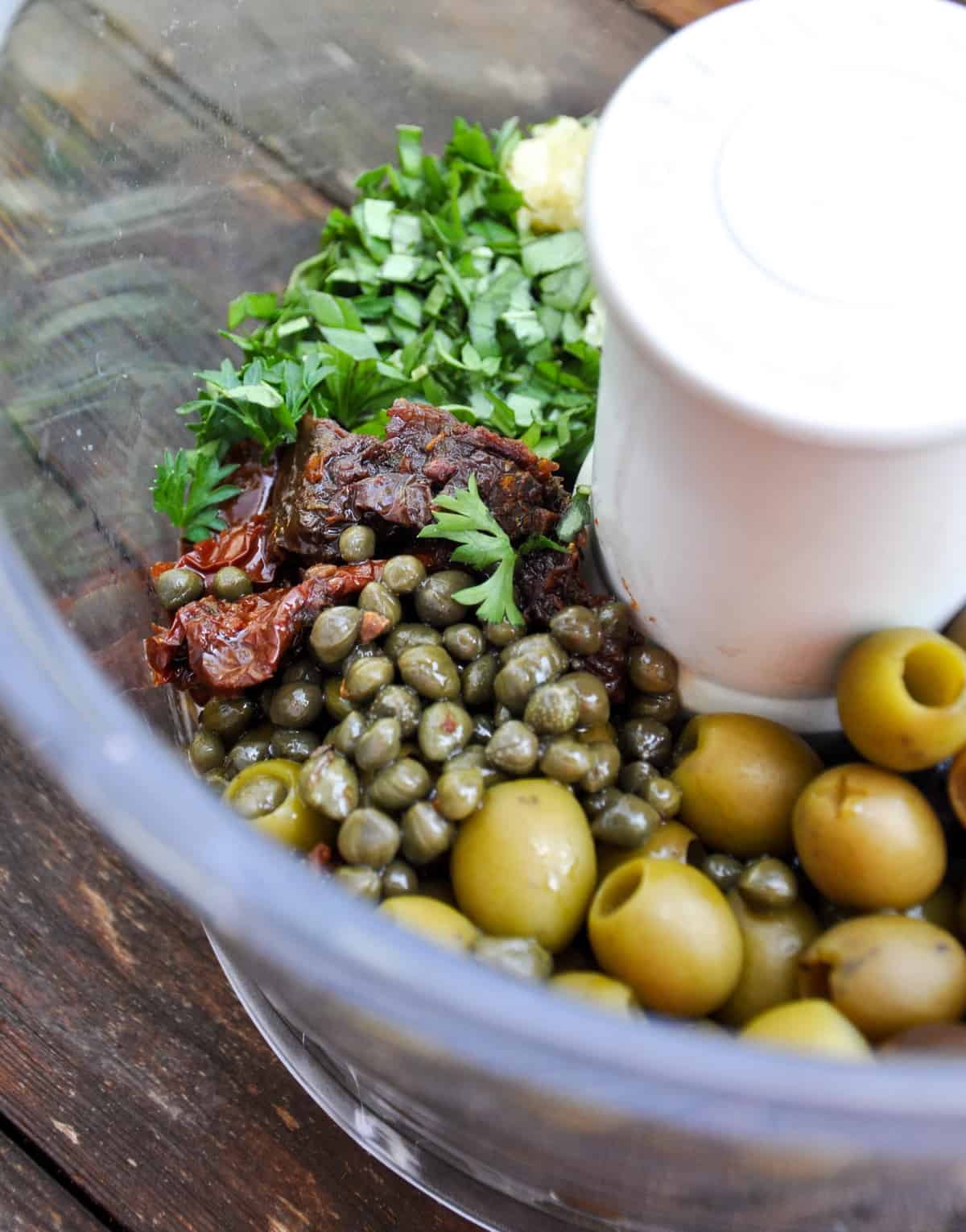 Basically, you add all the ingredients into a food processor without any pre-prep or chopping! Just throw it all in and pulse for a few spins until it is to the desired consistency that you prefer. That's what makes it so easy and quick to make right before company arrives. It's also a great hostess gift to take to the neighbors after an impromptu dinner invite.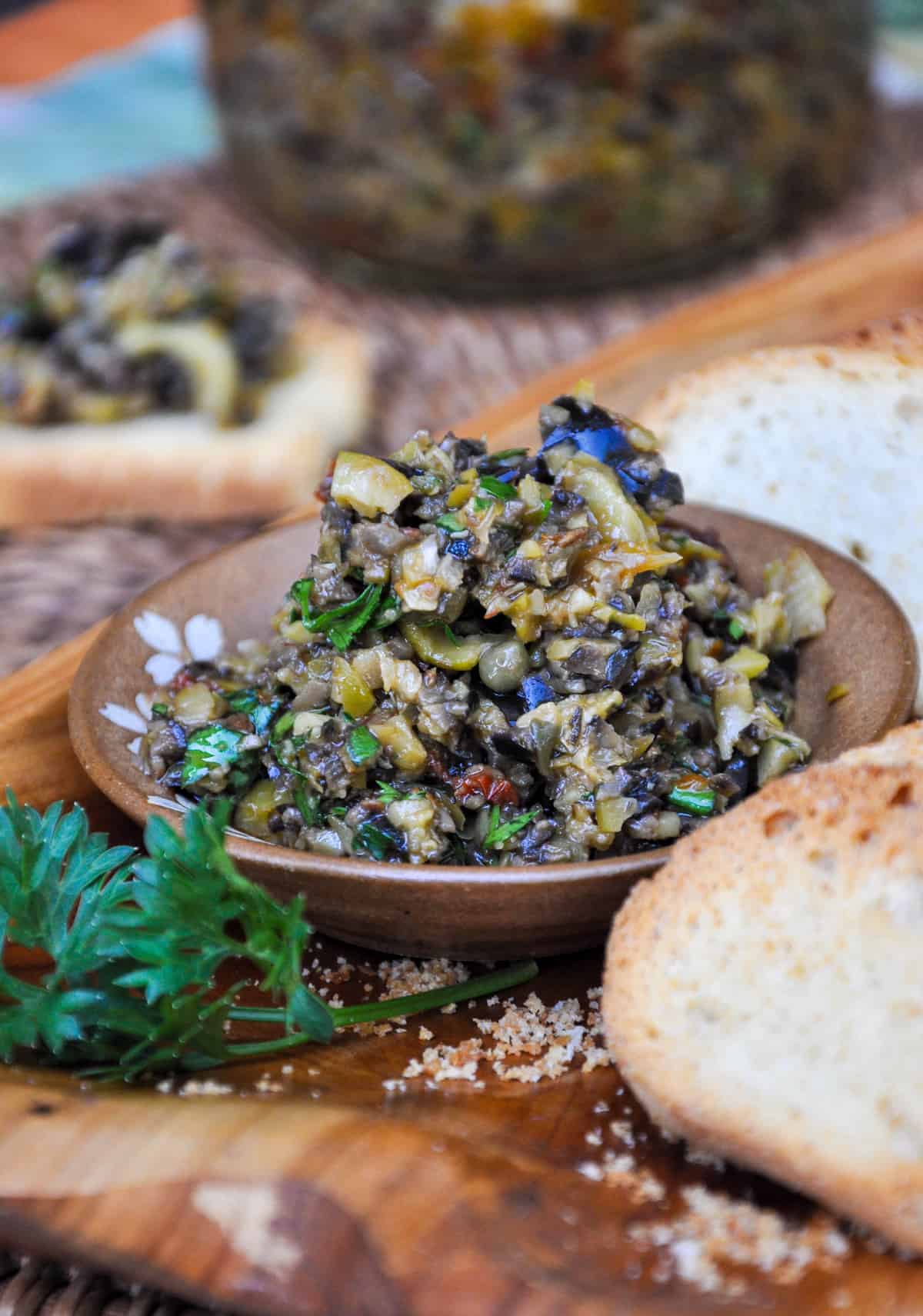 Holy Yum!! This recipe for tapenade is so delicious you will be whipping it up for years to come!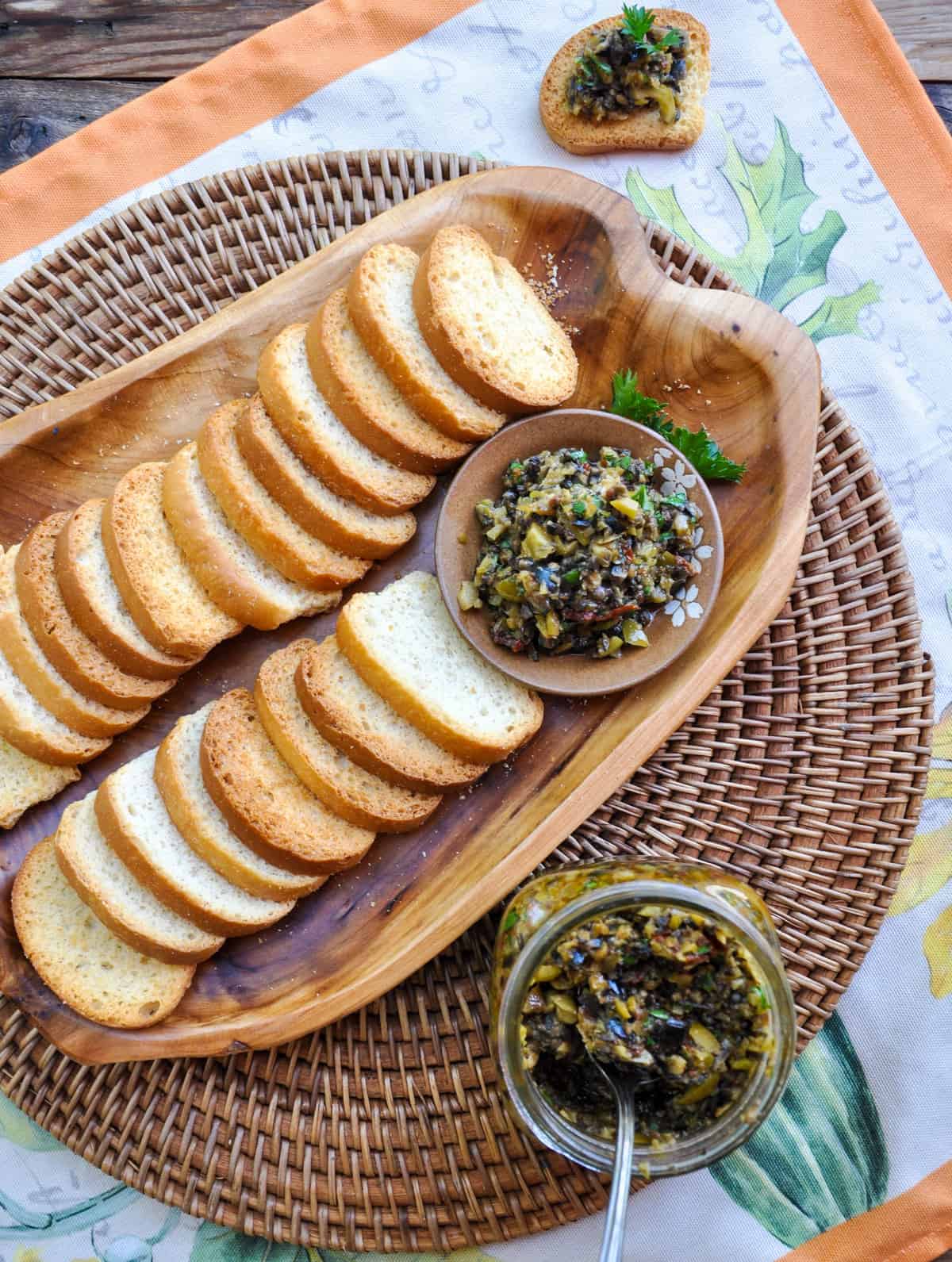 I scooped the tapenade into a wide mouth mason jar and served alongside crunchy sourdough toasts. Just ladle portions into a small serving plate and let your guests serve themselves…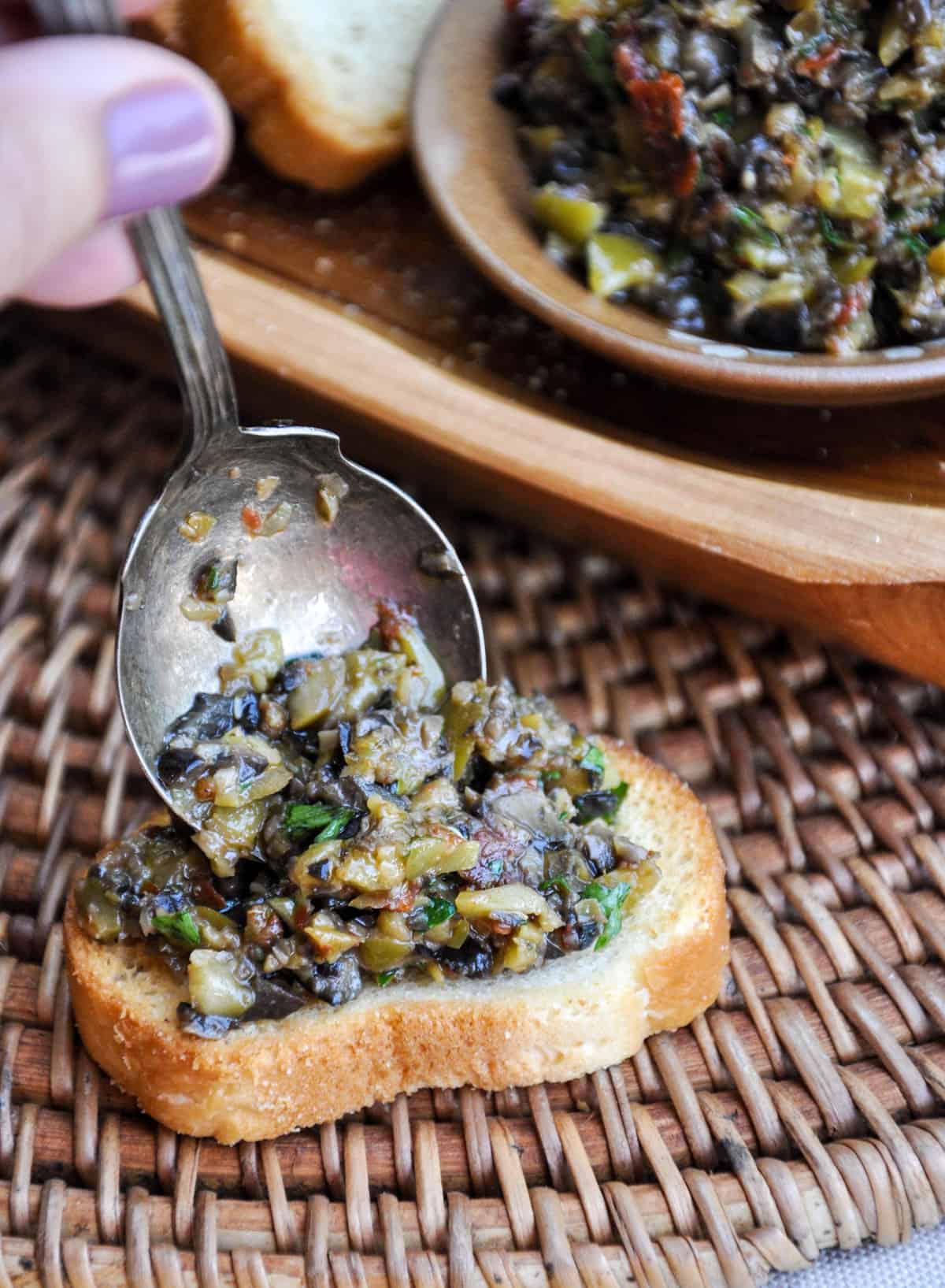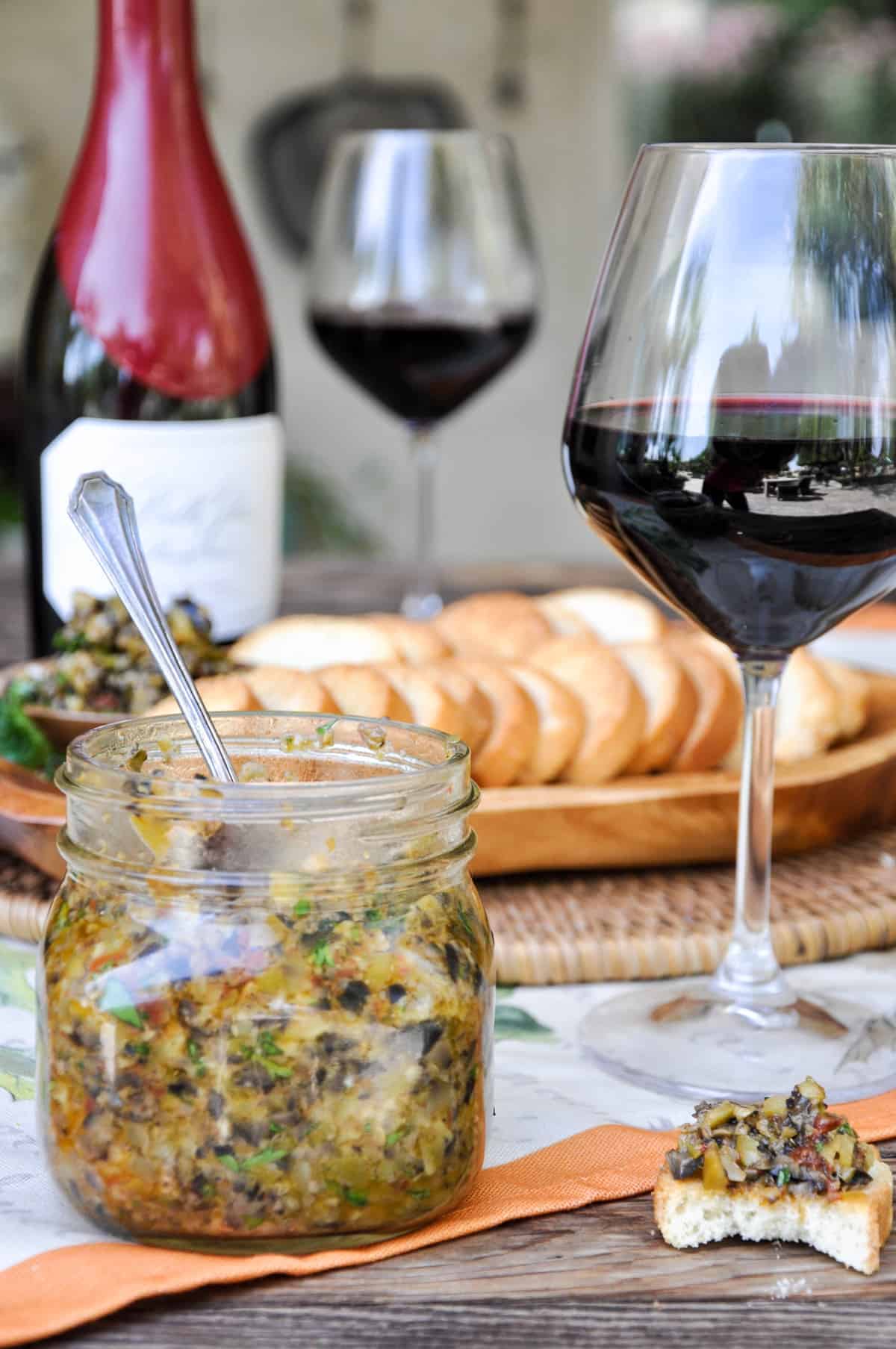 Wine Pairing Alert!
This Tapenade recipe pairs beautifully with Pinot Noir, or any other red. The tannins balance nicely with the salty qualities of the olives and capers. I poured mine with a beautiful Pinot.
I'm certain this will be your new favorite dish… and it's perfect for Fall.
Try it soon… here is the easy Quick Olive Tapenade for ya!
Did you make our tapenade recipe? Share your creation with us by snapping a pic and tagging us on social using #CAGROWN.
Craving more CA Grown goodness? Follow us on Pinterest for fresh and fabulous recipe inspo!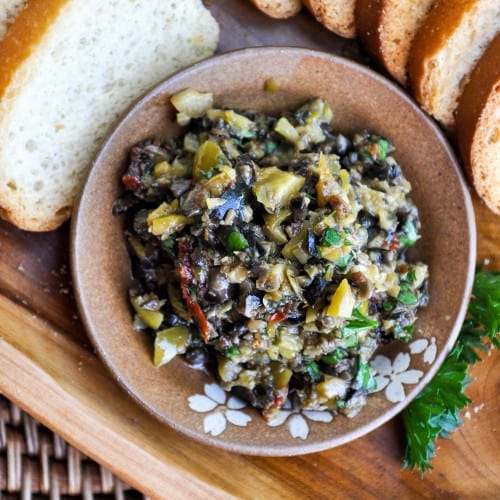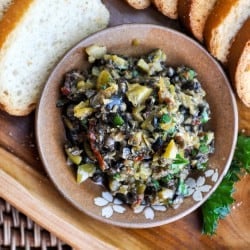 A Simple Recipe for Tapenade
This simple and quick recipe for Tapenade is perfect served with mini toasts, a soft french baguette, or even topped on a steak!  
Ingredients
Instructions
Add all the ingredients into a food processor and pulse until desired consistency ( I pulsed mine for about 12 times, scraping sides half way through)

Serve!