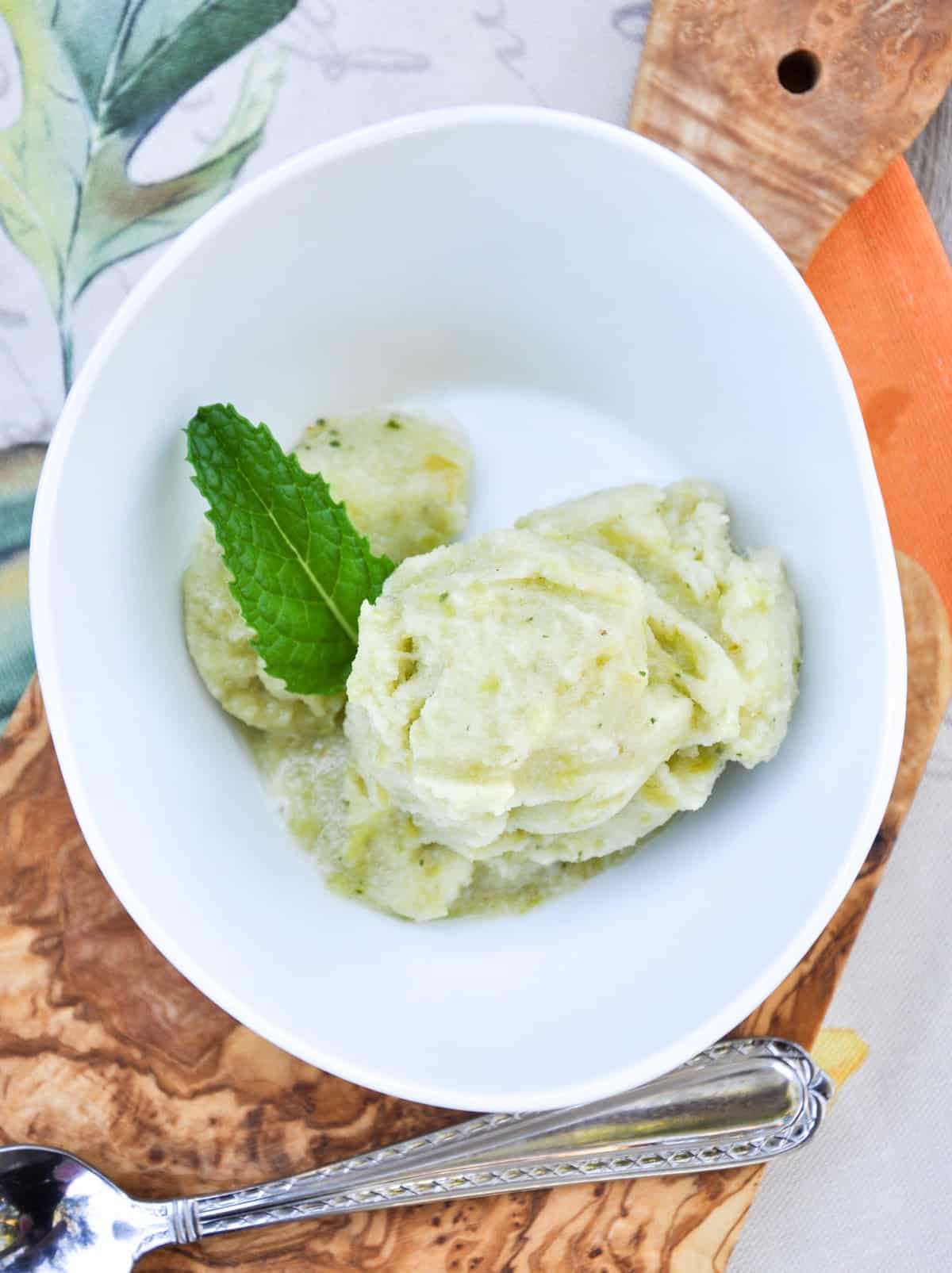 CA GROWN Blog
Discover. Learn. Connect.
Green Grape Sorbet
September 7, 2016
Eat the Season!
Sign Up For Weekly Recipes
« Back to Recipes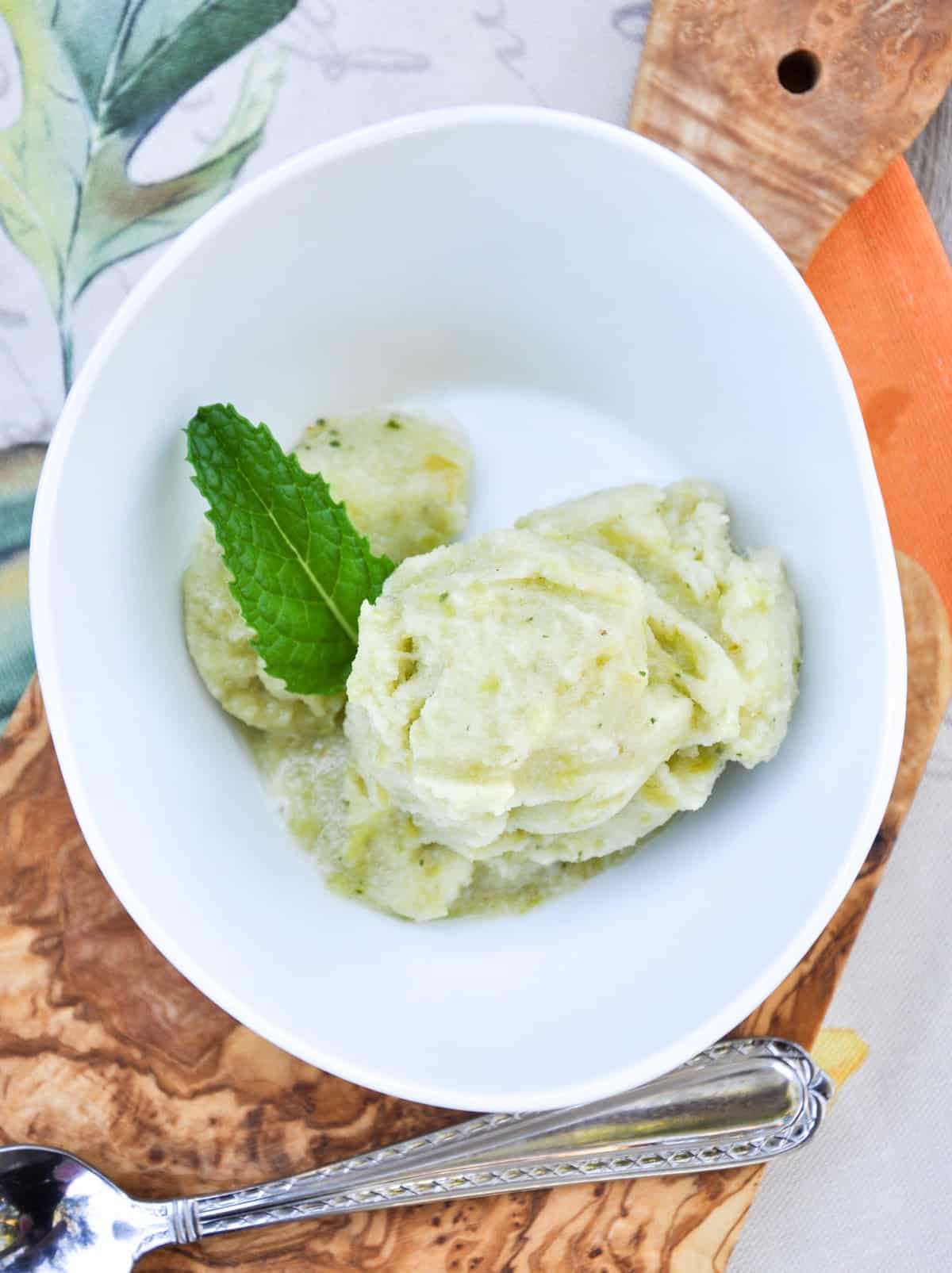 Green Grape Sorbet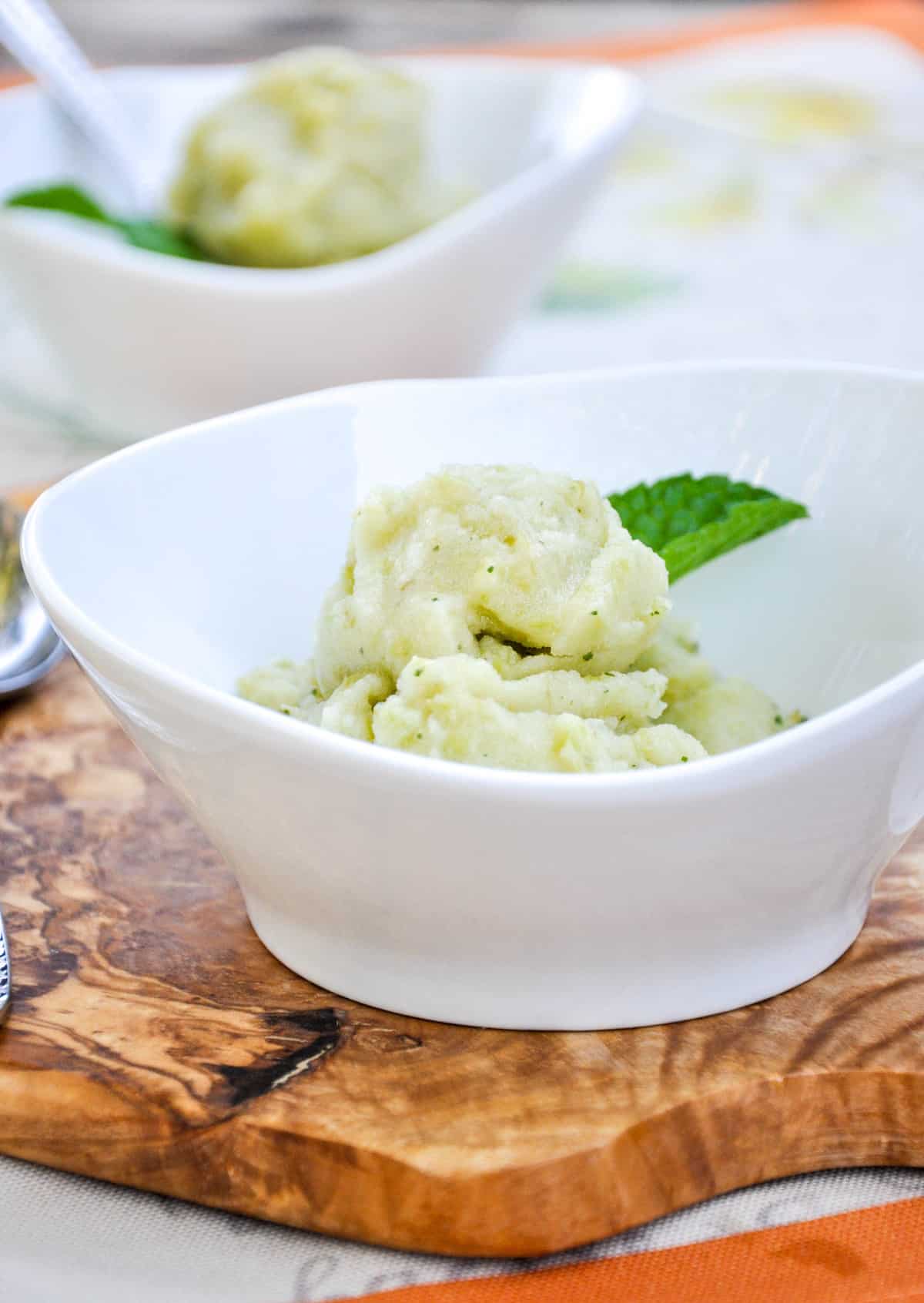 All I can say is… YUM!
This is probably the most refreshing sorbet I have ever tasted. The addition of fresh mint and a splash of lime marries all the flavors together creating an end result that is the best (and healthiest) dessert you can serve your family right now.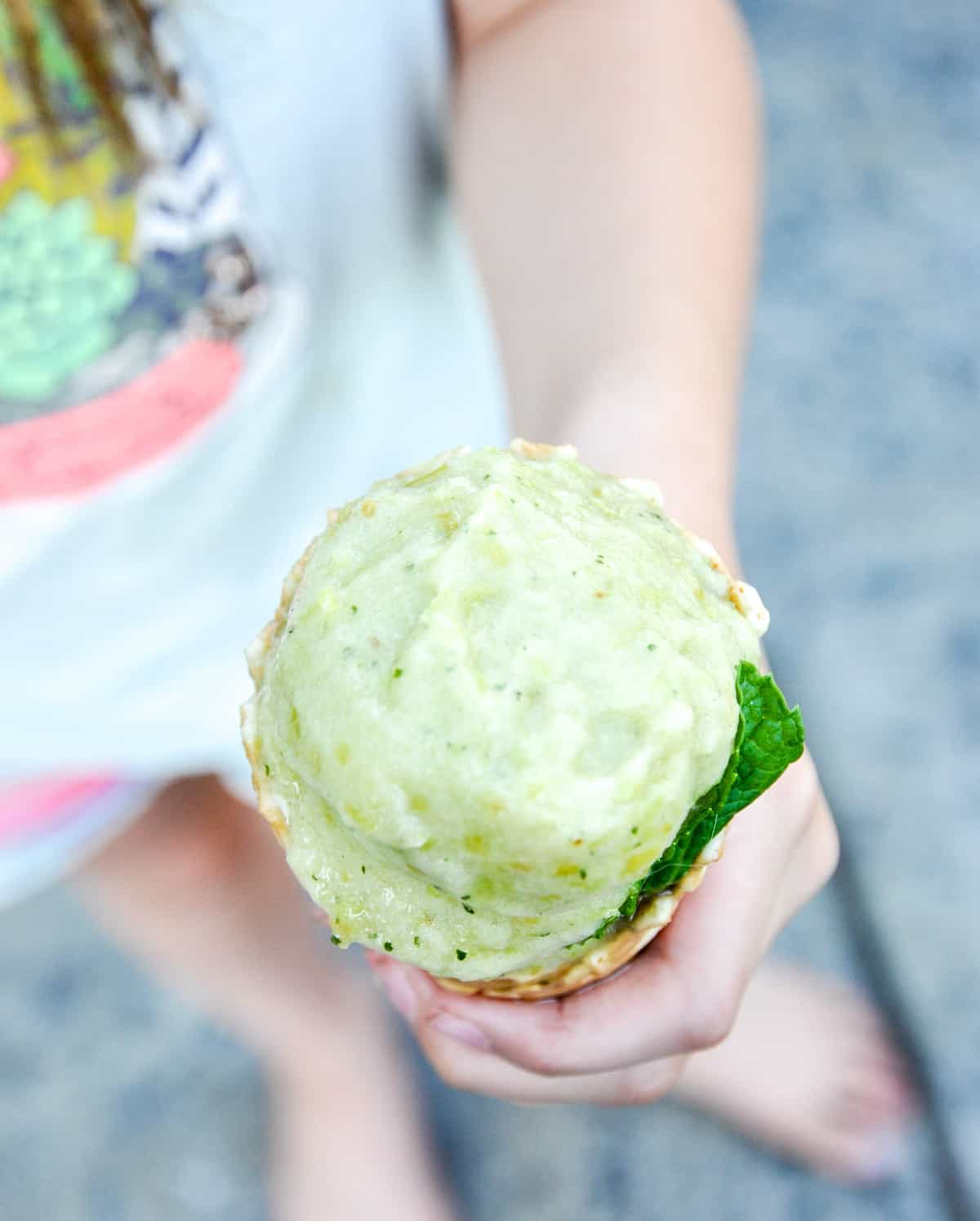 Serve it in a bowl or scoop it into a cone, either way you and yours are going to love enjoying this smooth treat on a cool summer evening.
We start with fresh green grapes (I purchased mine from Fresno State's local market where they grow those puppies right there!) and puree it with the mint and limes. I love seeing the flecks of mint leaf and the small bits of grape still visible in the sorbet.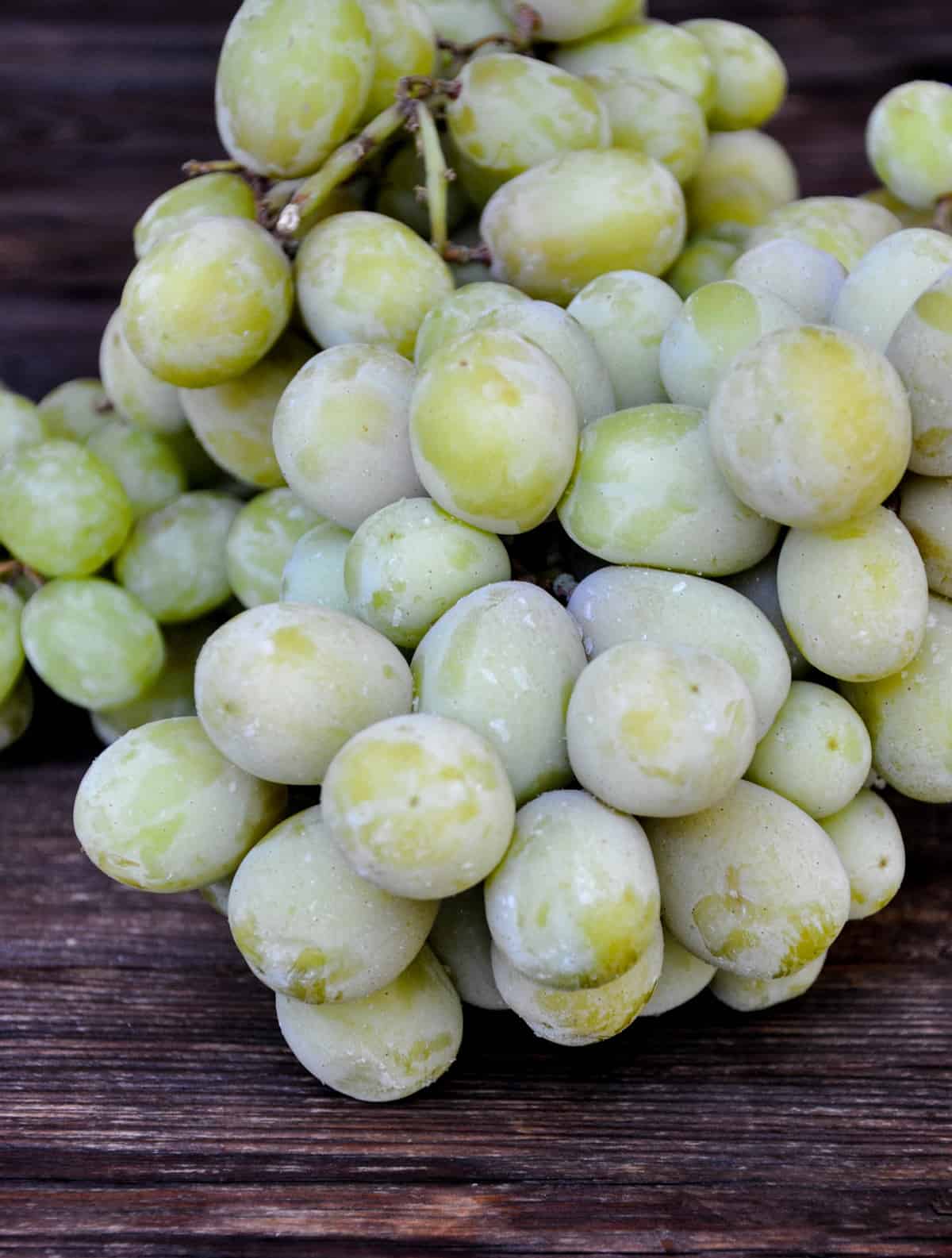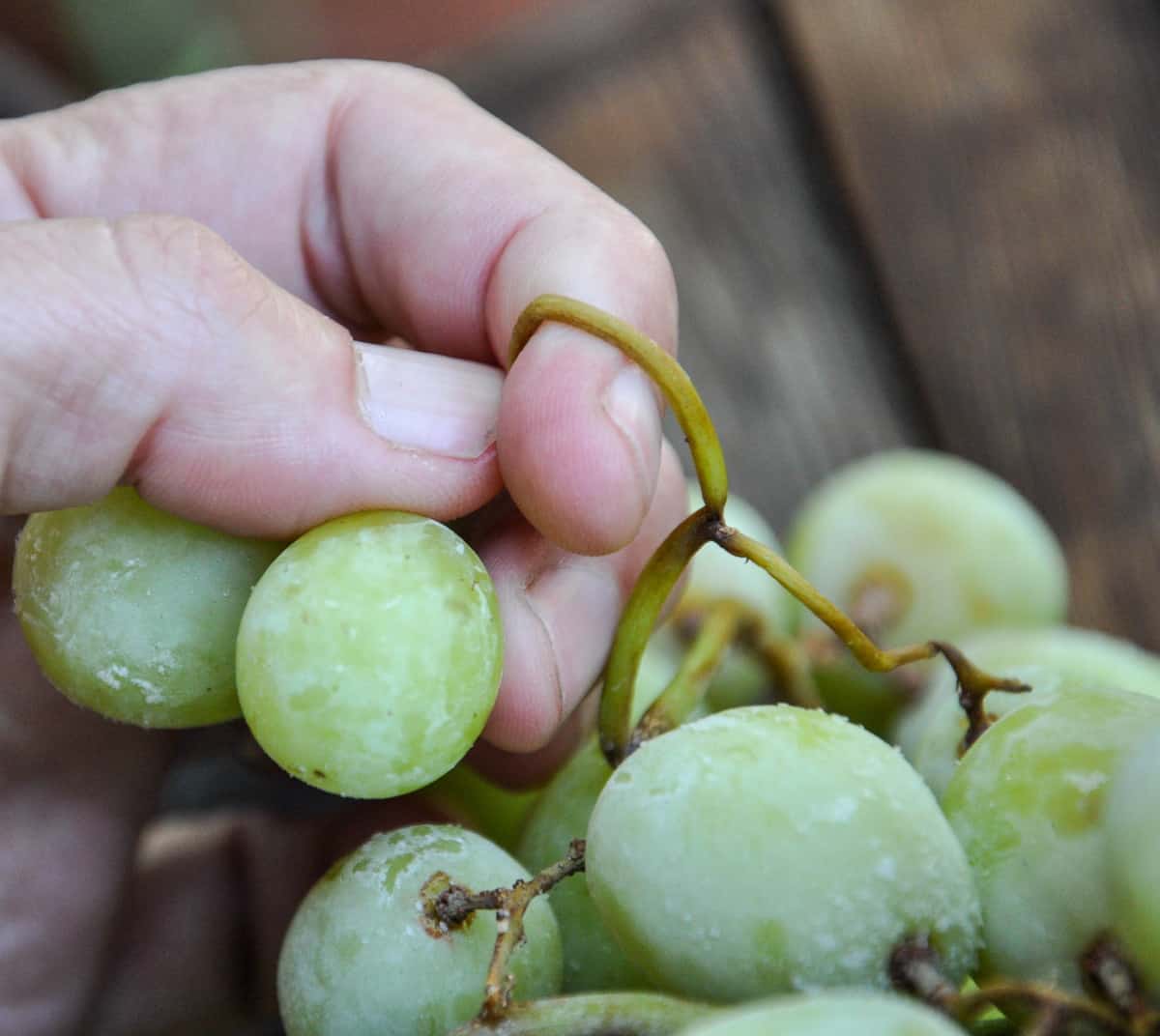 Get 'em while the getting' is good!
California grapes will be gone before you know it and then your ability to make this outstanding treat dwindles. I would be sad if you didn't at least try it once…
As you can see in the above photo, the best way to spot fresh, worthy grapes is by bending the stem around your finger. If the stem is flexible and bends without snapping, you are good to go! But if your stem breaks, you know that the grapes are not fresh or possibly not from our country. All qualities that I do not recommend!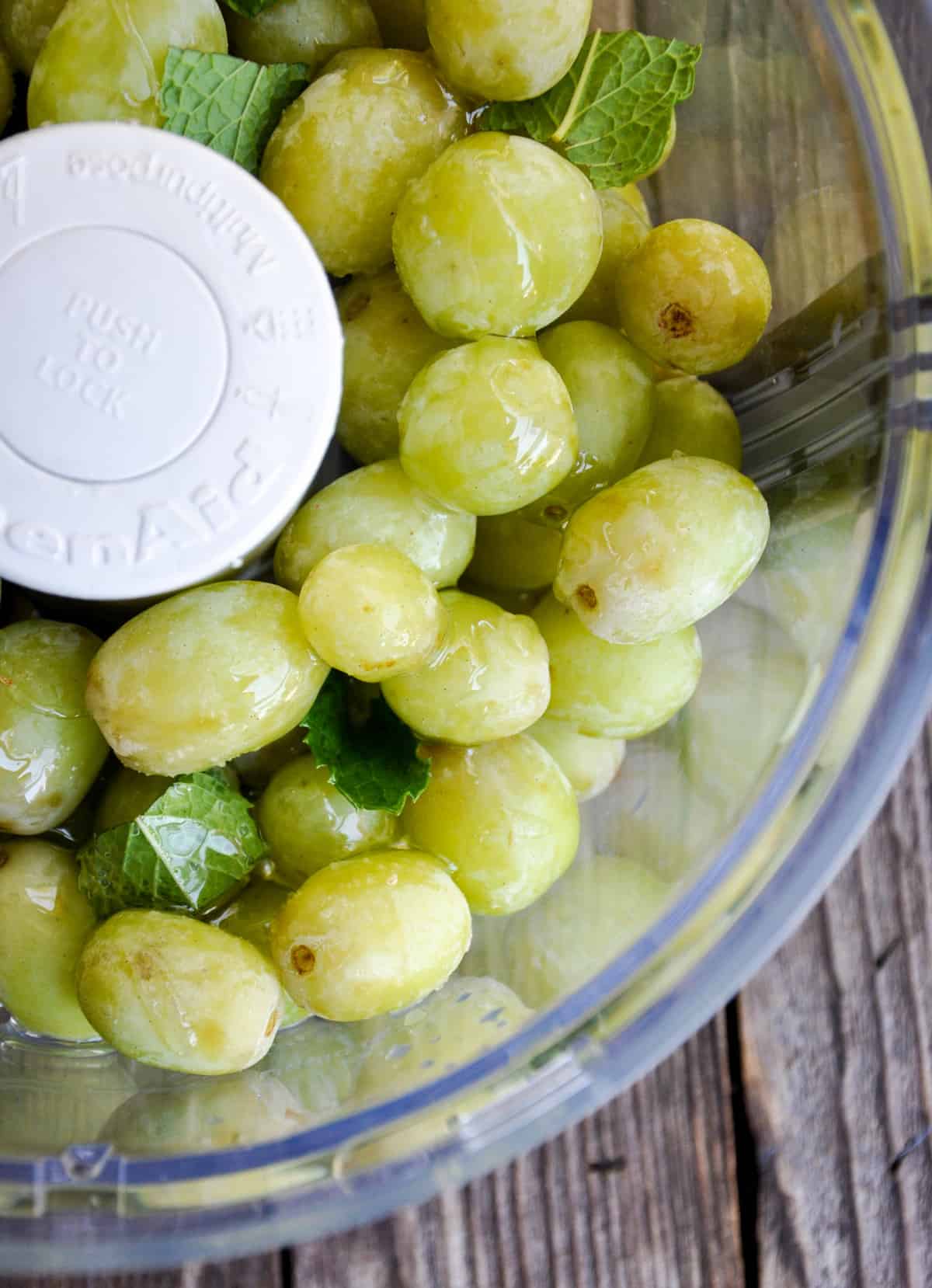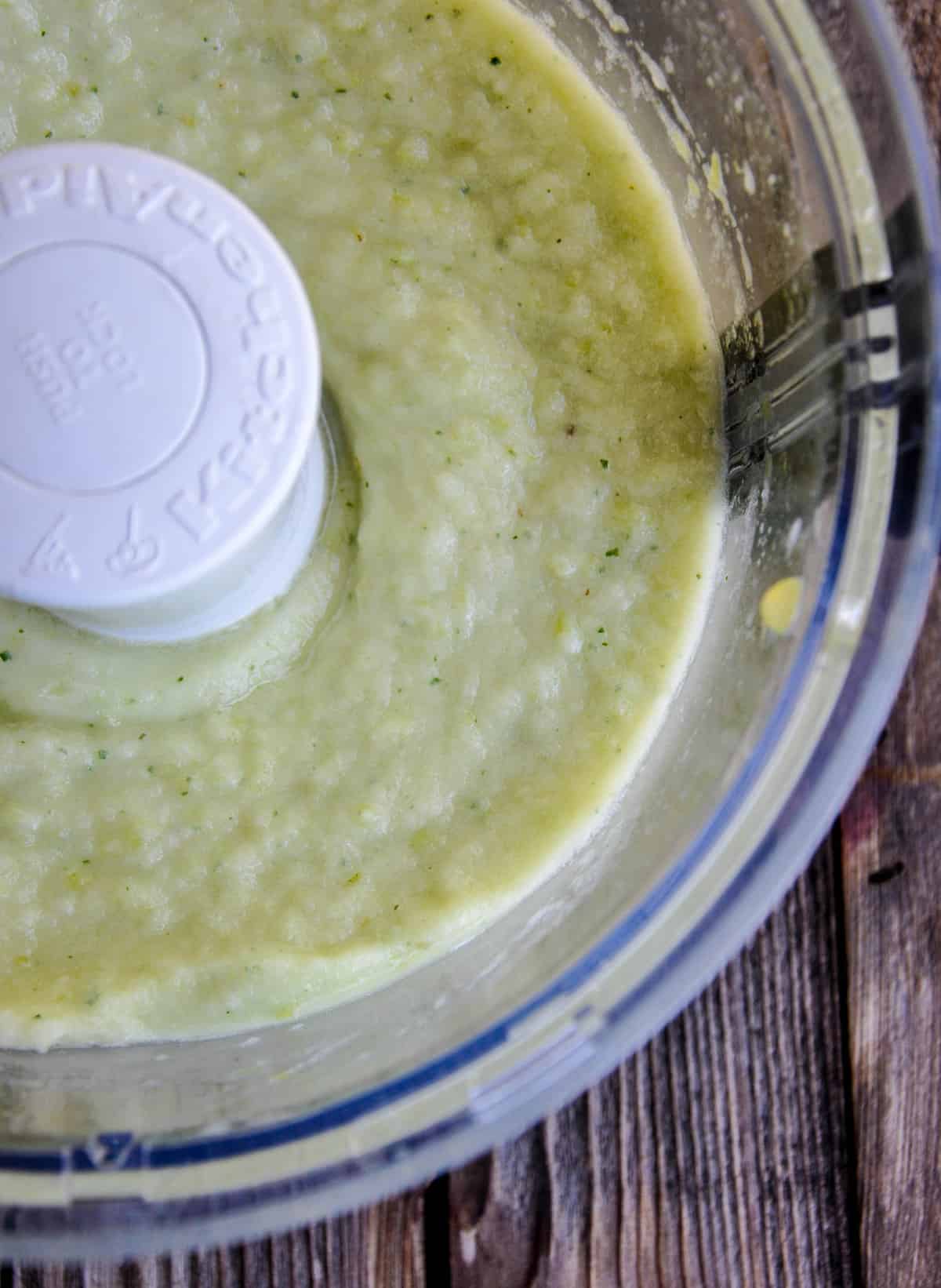 Add the grapes (freeze them beforehand) along with the mint, lime and a bit of corn syrup and puree for a few minutes until smooth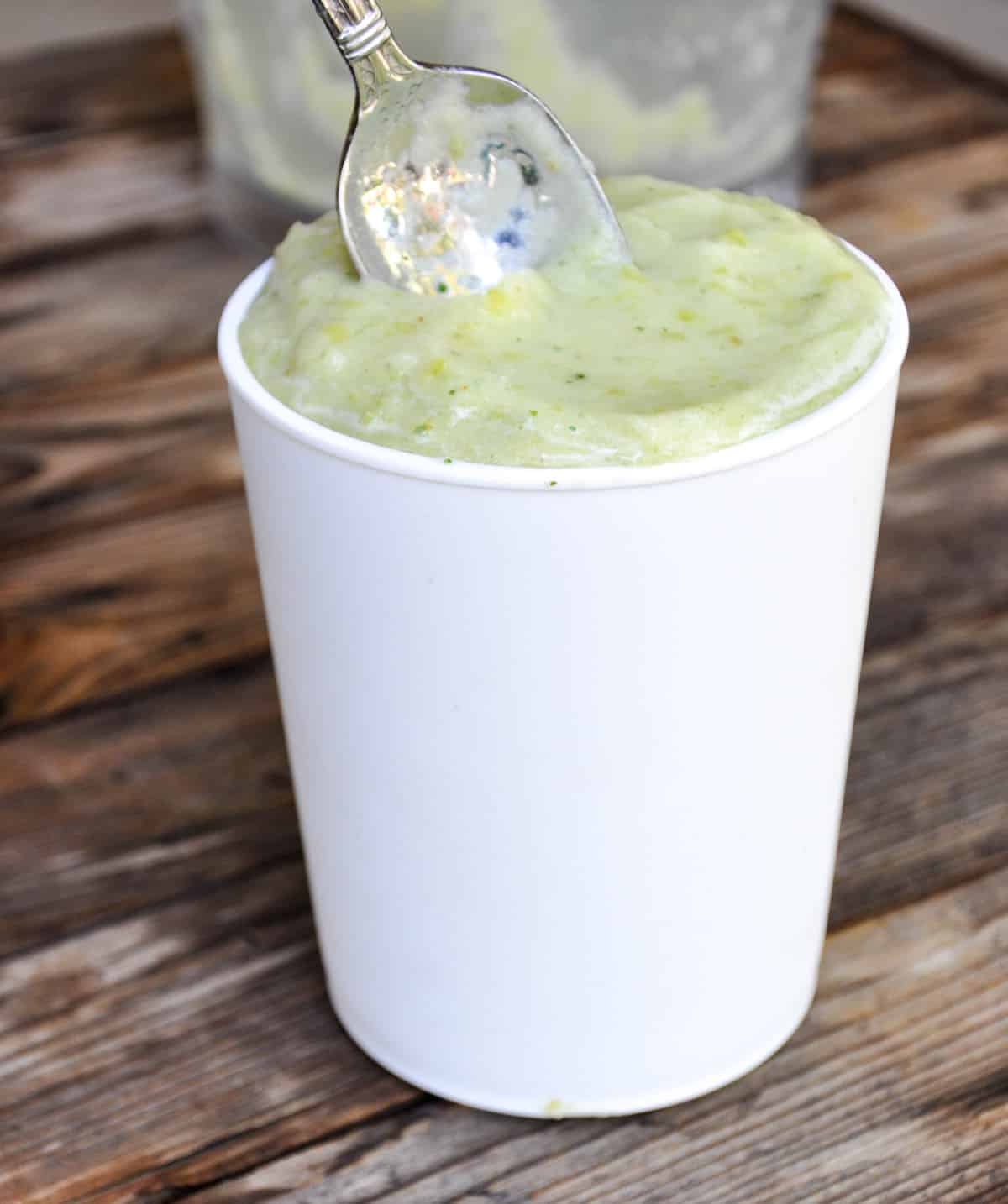 Fill a freezer-friendly container and allow to harden up for at least 4 hours before serving.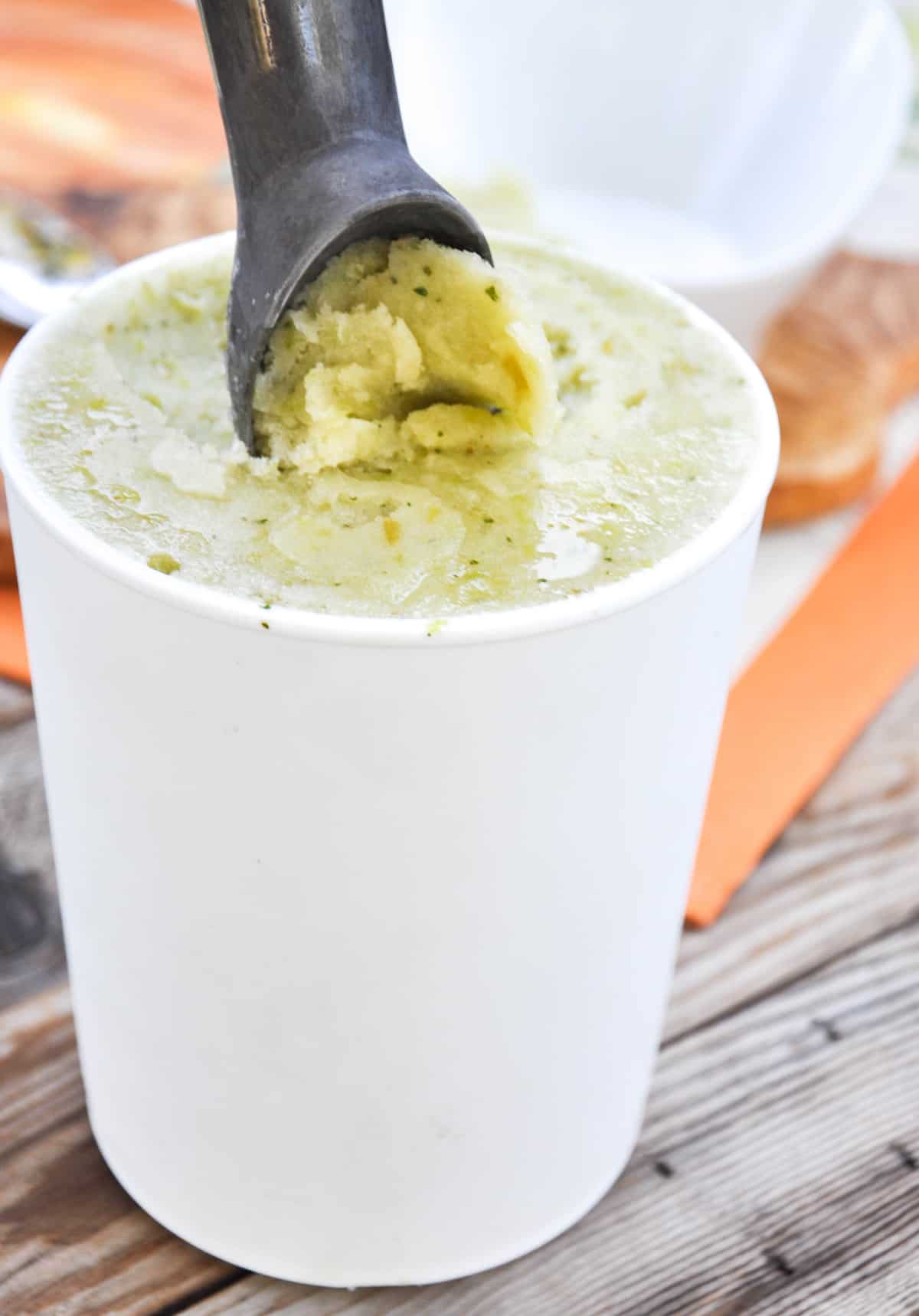 Scoop away!
Sorbet is naturally softer than traditional ice cream, so the scooping is much easier.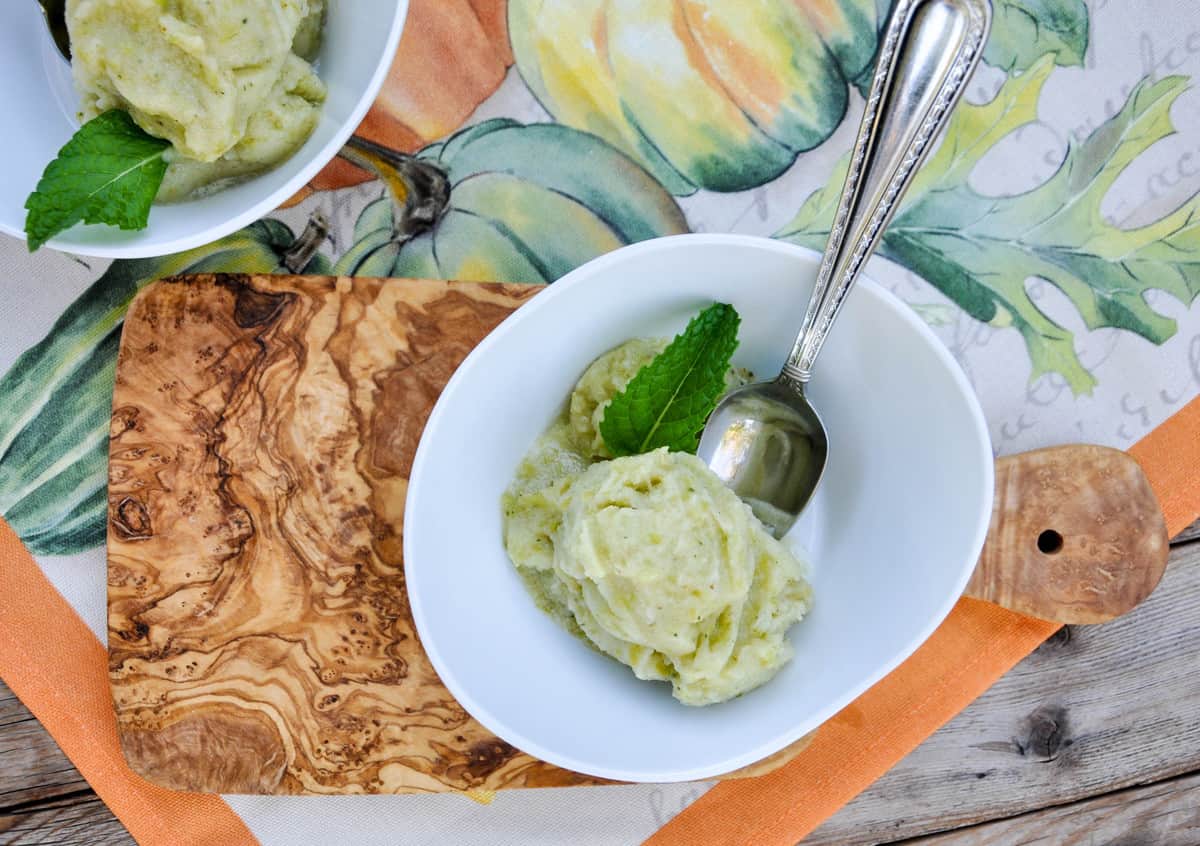 Seriously, so good!
So the only question is:
Bowl….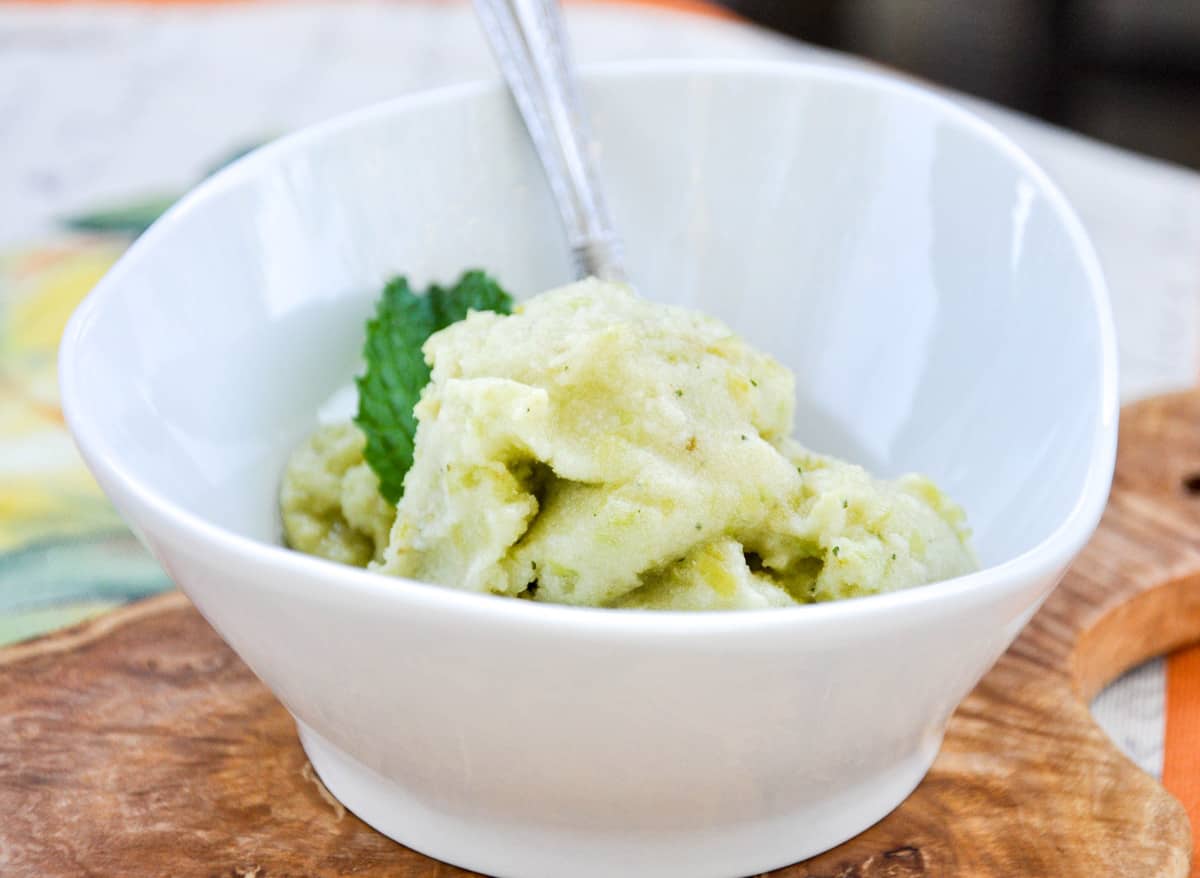 Or cone?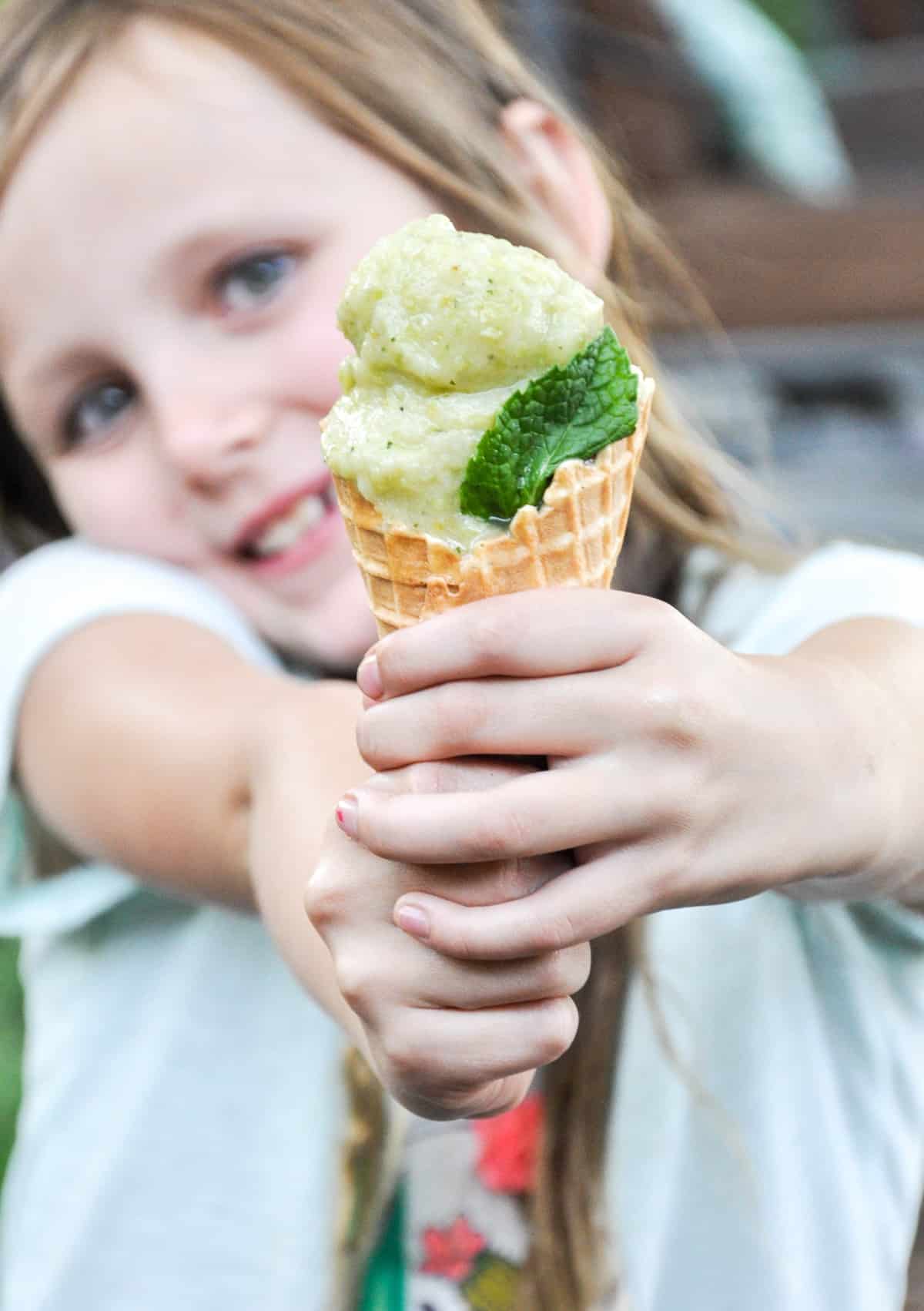 Green Grape Sorbet
2016-09-06 18:52:31
Yields 1
Ingredients
6 cups green grapes
6 large fresh mint leaves
3 T. fresh lime juice
1/3 cup light corn syrup
Instructions
Place the grapes in the freezer for a few hours to harden
Add the frozen grapes, torn mint leaves, lime juice and corn syrup in a food processor
Blend on high until all the large chucks are gone and the consistency is smooth
Freeze in 1 quart container for at least 4 hours. I recommend overnight.
Scoop and enjoy!
Adapted from Inspiration
California Grown https://californiagrown.org/