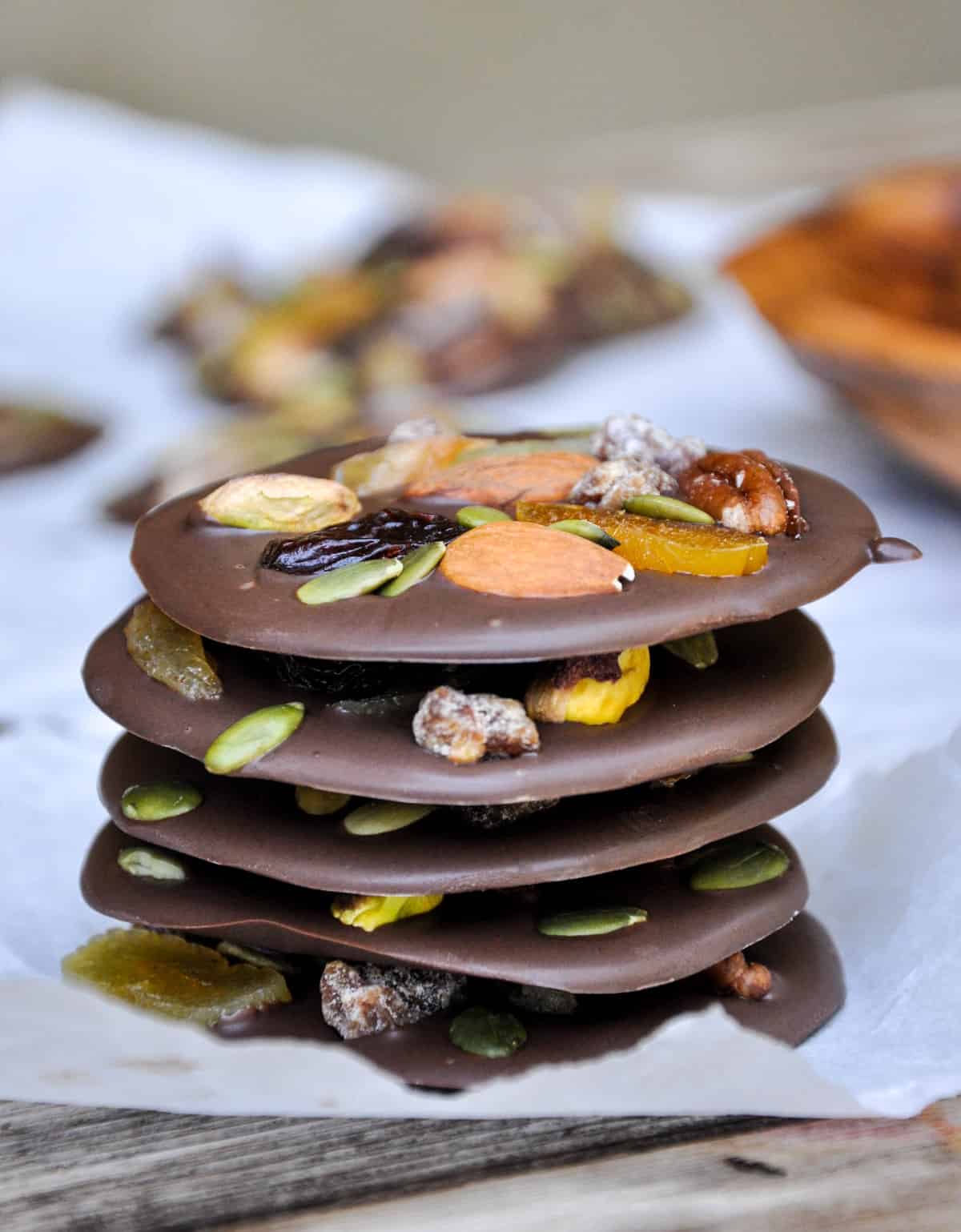 CA GROWN Blog
Discover. Learn. Connect.
A Healthy Superfood Snack that the Whole Family Will Love
August 31, 2016
Eat the Season!
Sign Up For Weekly Recipes
« Back to Recipes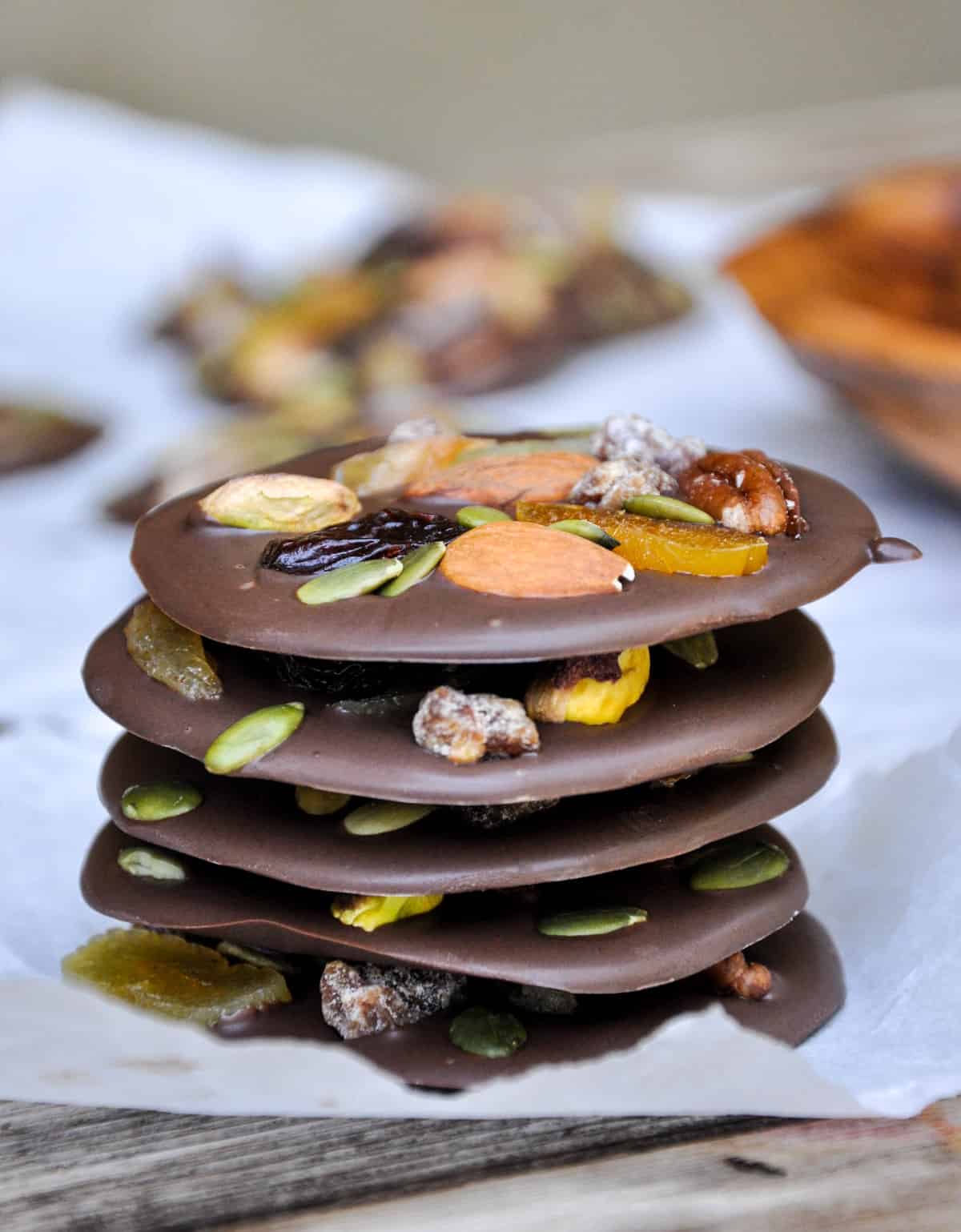 A Healthy Superfood Snack that the Whole Family Will Love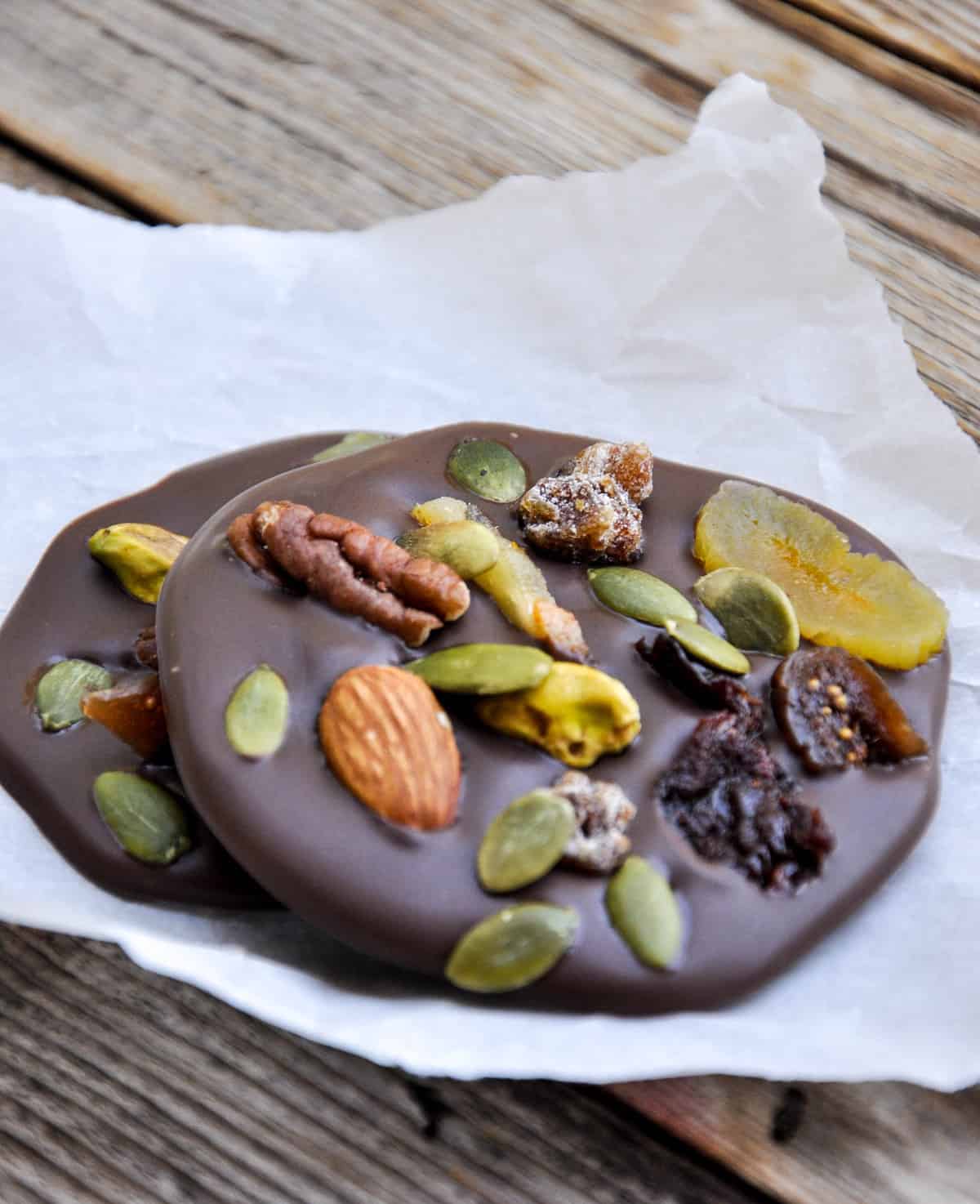 Isn't it great when you can combine duty with pleasure? Not that eating dried fruit and nuts aren't pleasure, but if I have the option to enhance how I consume them, then I will enhance it! This healthy superfood snack is simple to make- and I think creating them with your kids will not only make them proud of their accomplishment, but get them revved up to devour them on cue.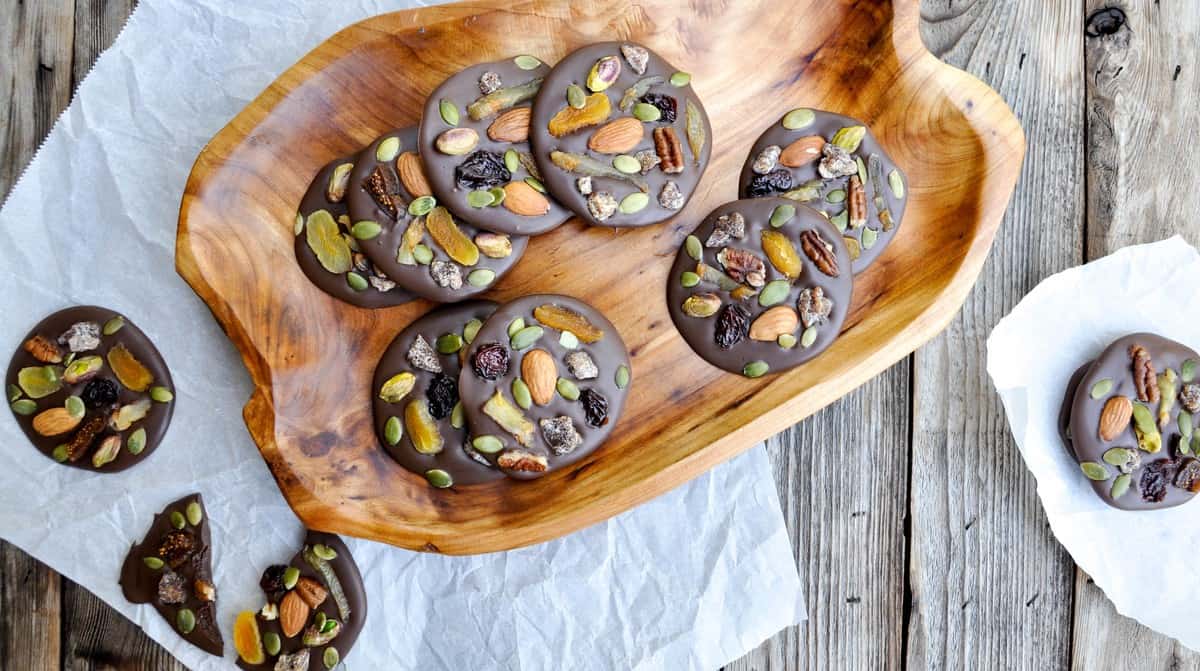 This particular recipe makes 2 dozen large rounds. You could scale the diameter down and make 3 dozen smaller snacks if you'd rather have a more manageable size, but if you take that route and eat two, you are defeating the purpose. With that being said, you might have trouble keeping these around anyway, no matter what size you make them!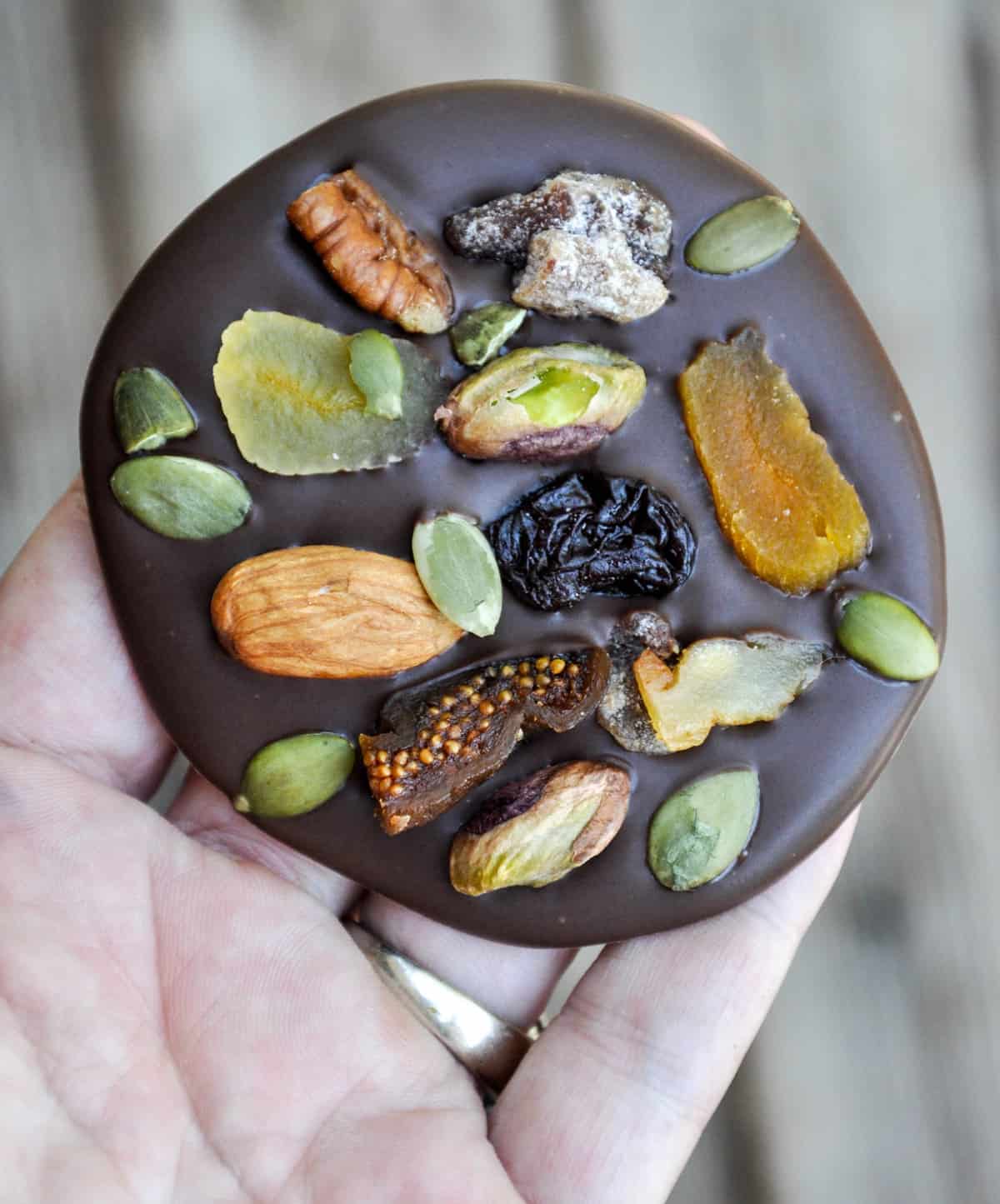 These are literally as big as my hand!
They are delicious and chock full of beautifully moist dried fruit and crunchy nuts. For the fruits, I used dried pears, apricots, figs and cherries. For the nuts, I combined almonds, pecans and pistachios. Then sprinkled pumpkin seeds on top! Great nutrition all settled in a delicious foundation of chocolatey goodness.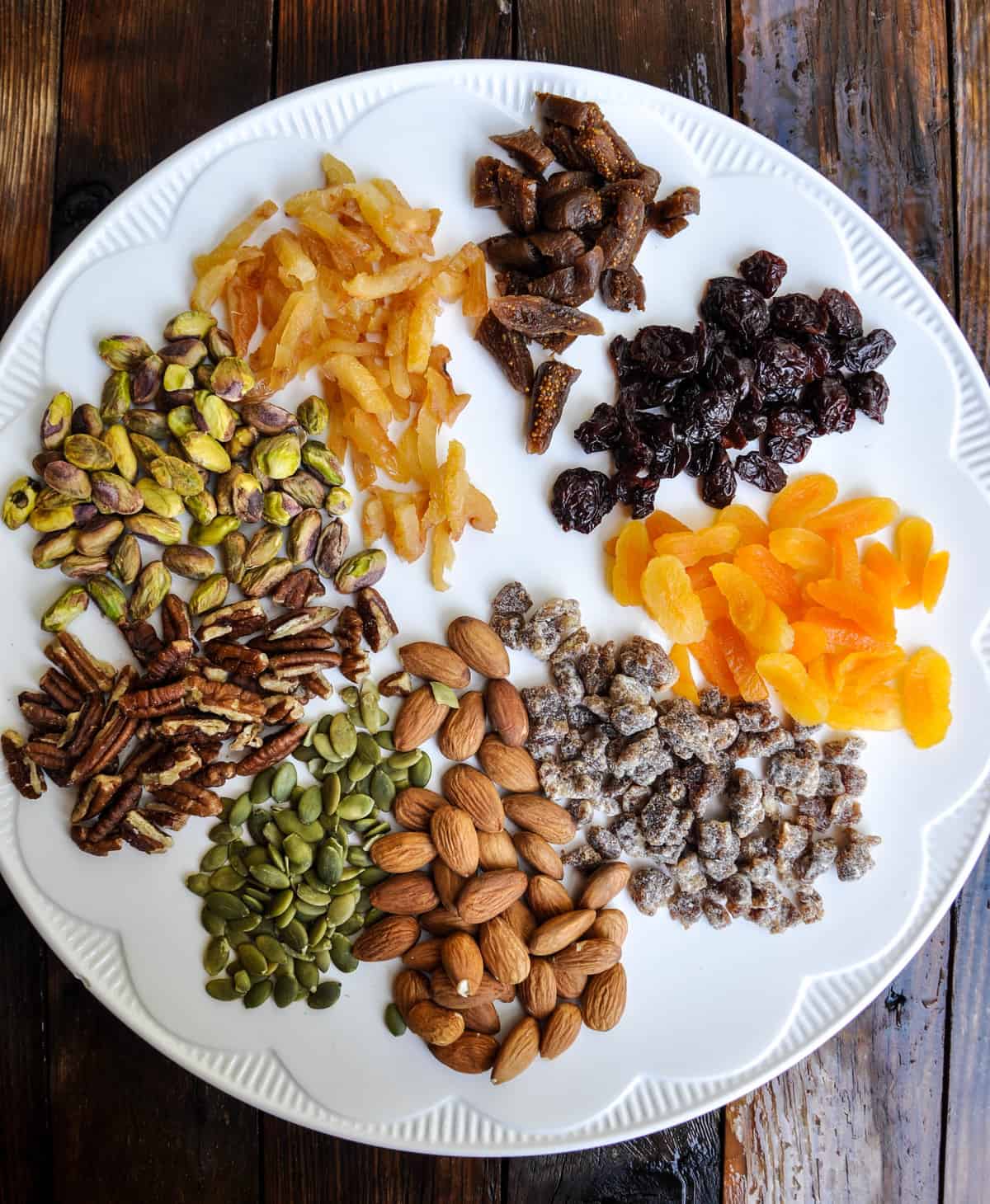 Feel free to use any combination of dried fruits and nuts that you prefer. This is not a scientific formula! Just make sure you have about a handful of each to create the recipe of two dozen.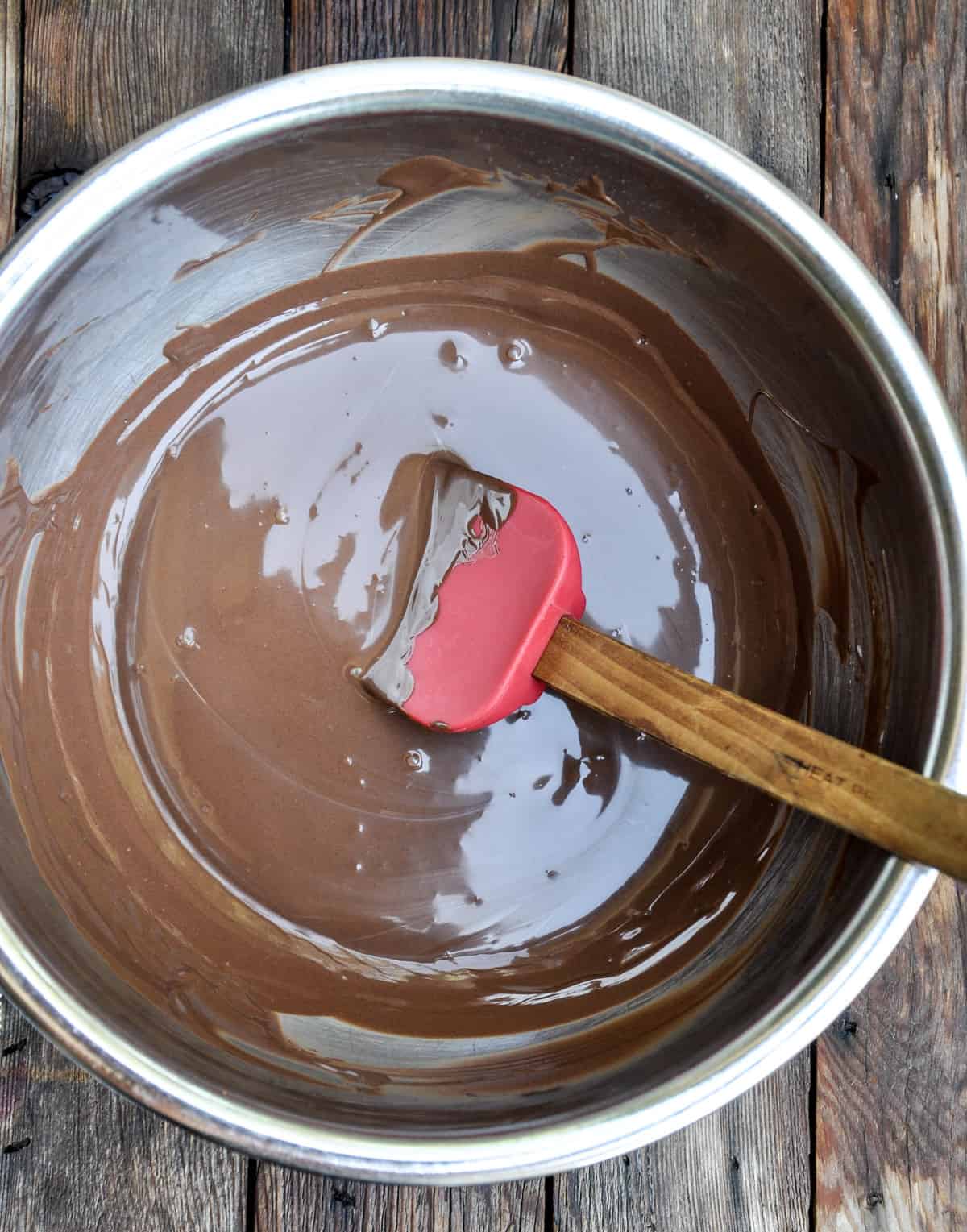 I melted my dark chocolate in a double boiler because I think it melts much smoother, but feel free to take the easy route in the microwave. Just makes sure it doesn't burn.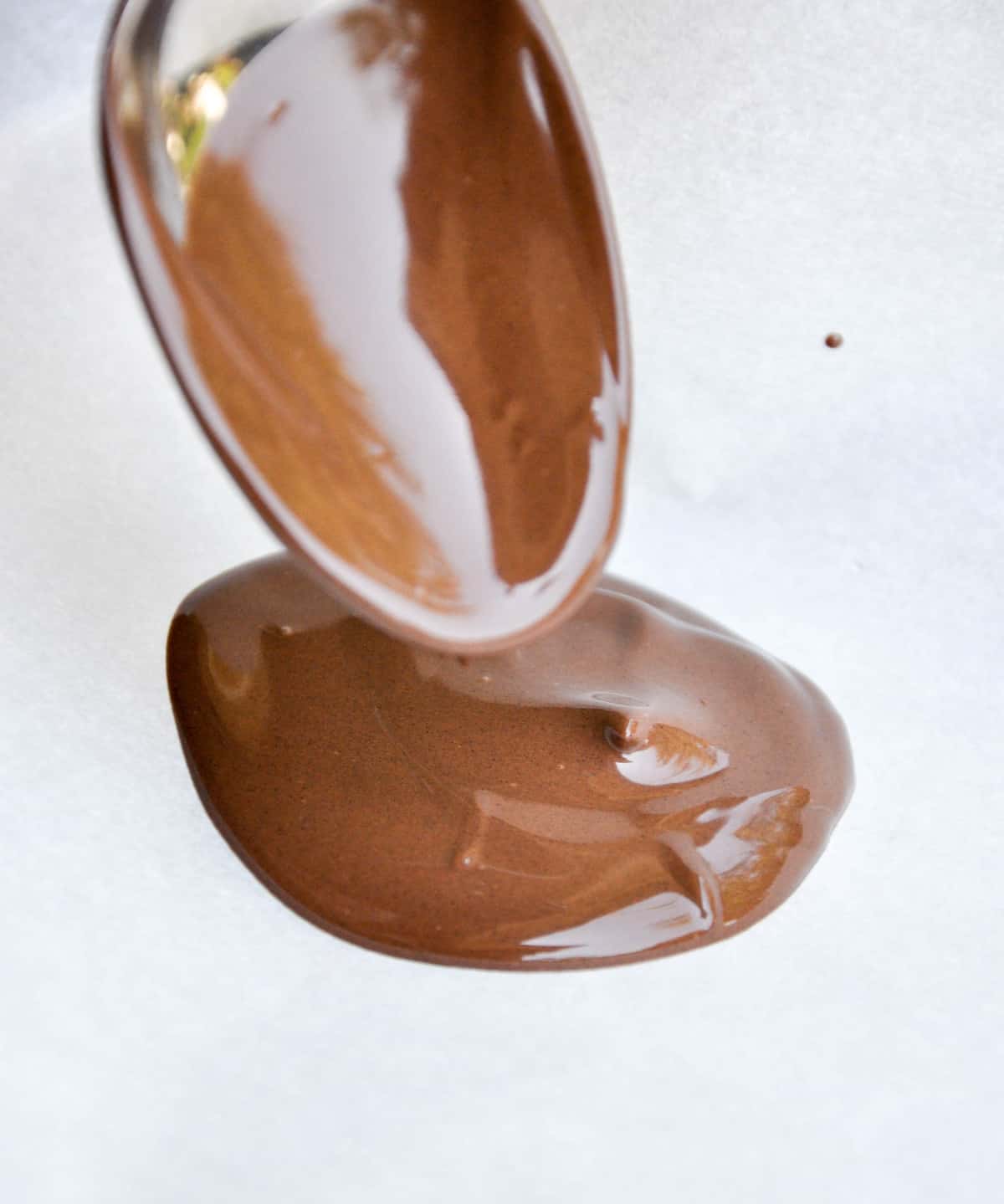 The chocolate is pretty thick, so you can easily shape the rounds into any size.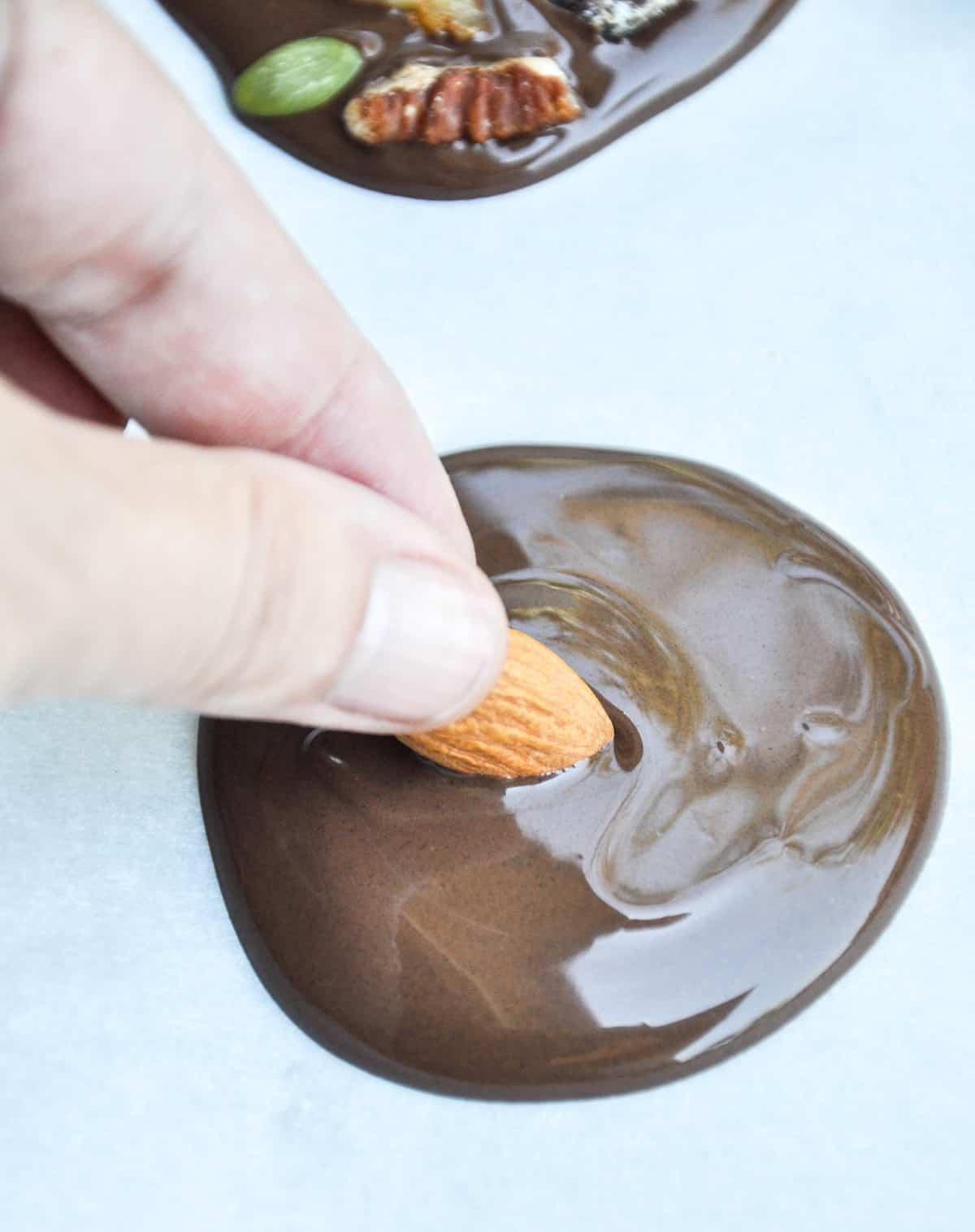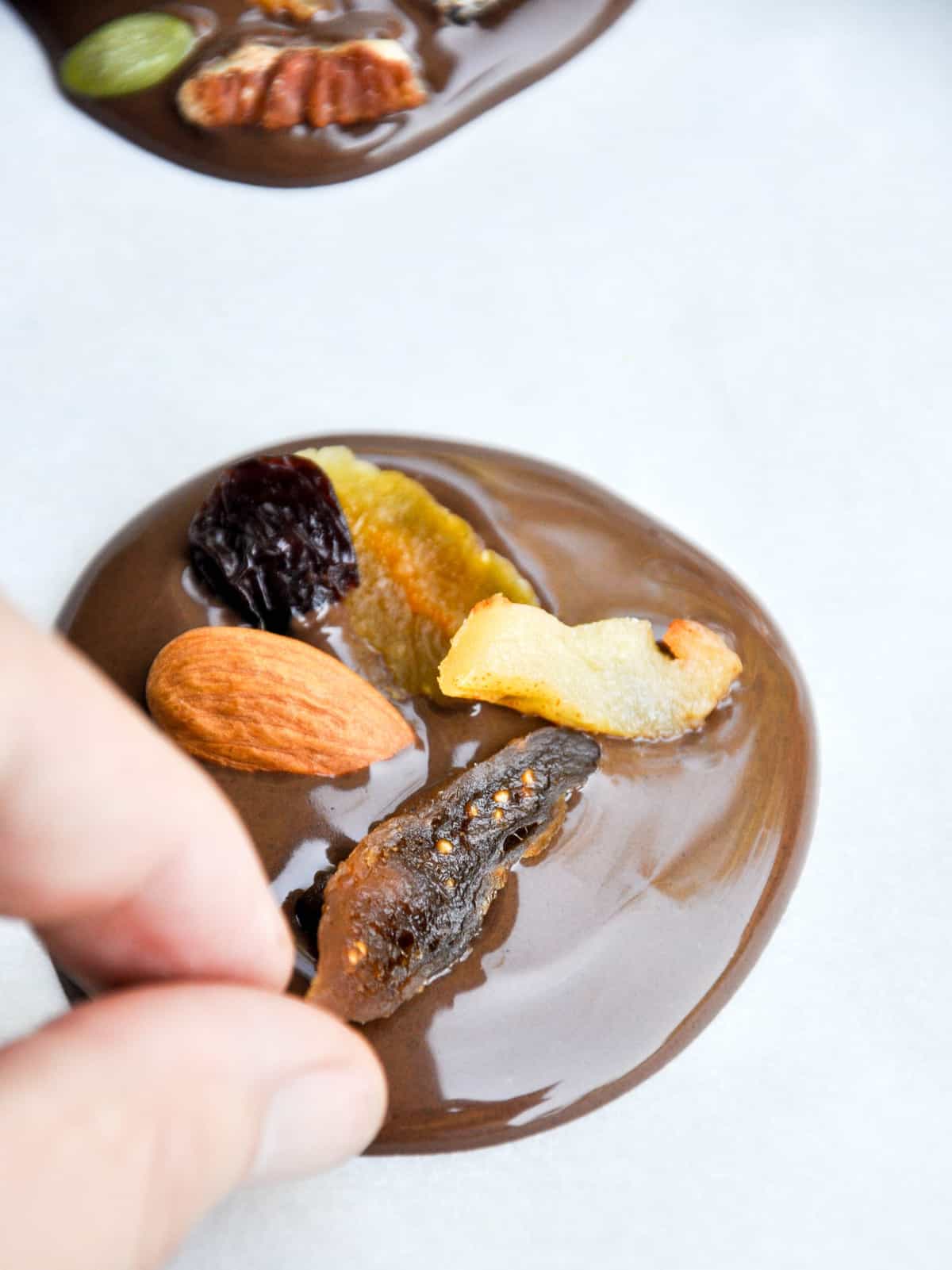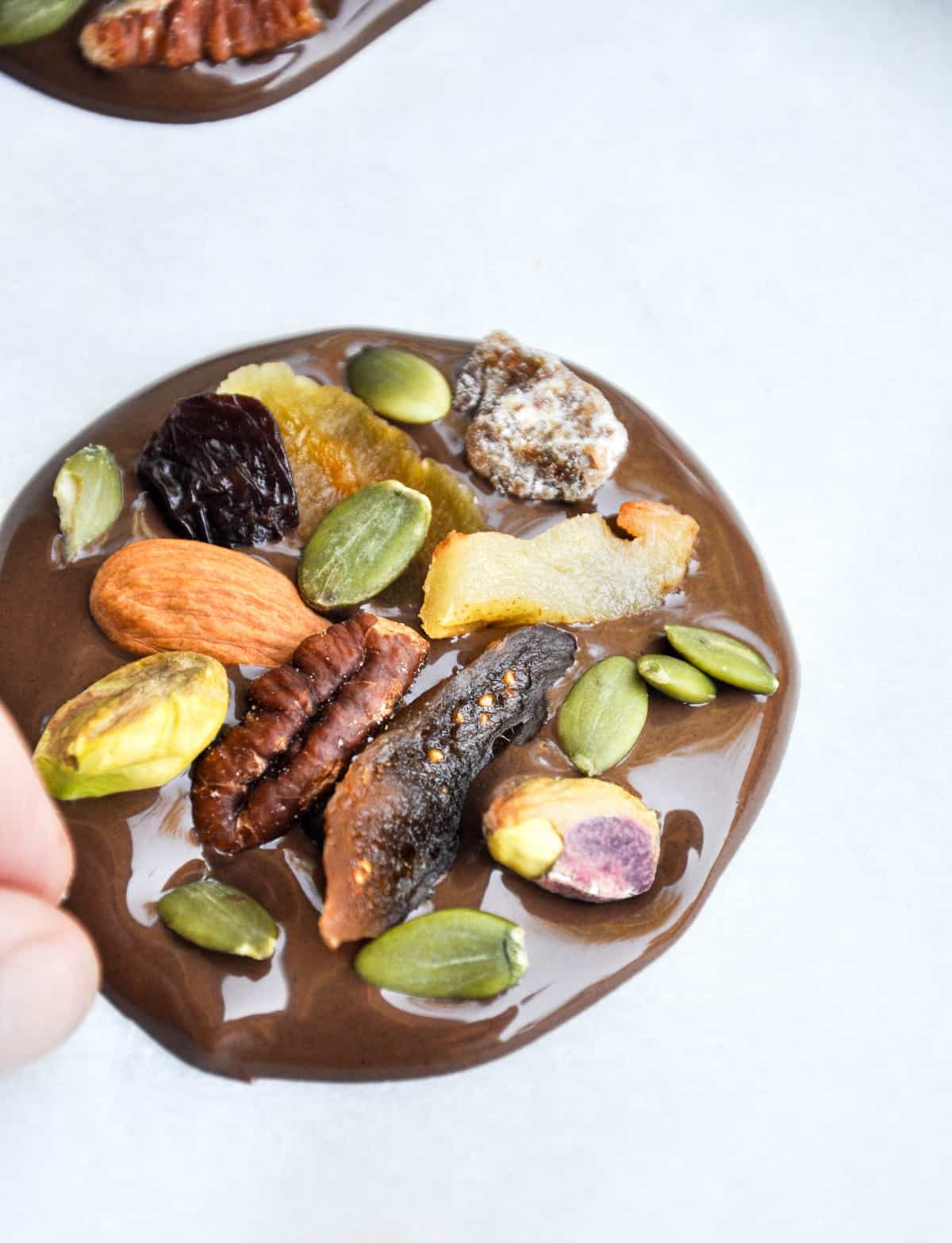 Add all the morsels to each round until it is packed with enough goodness and to your liking.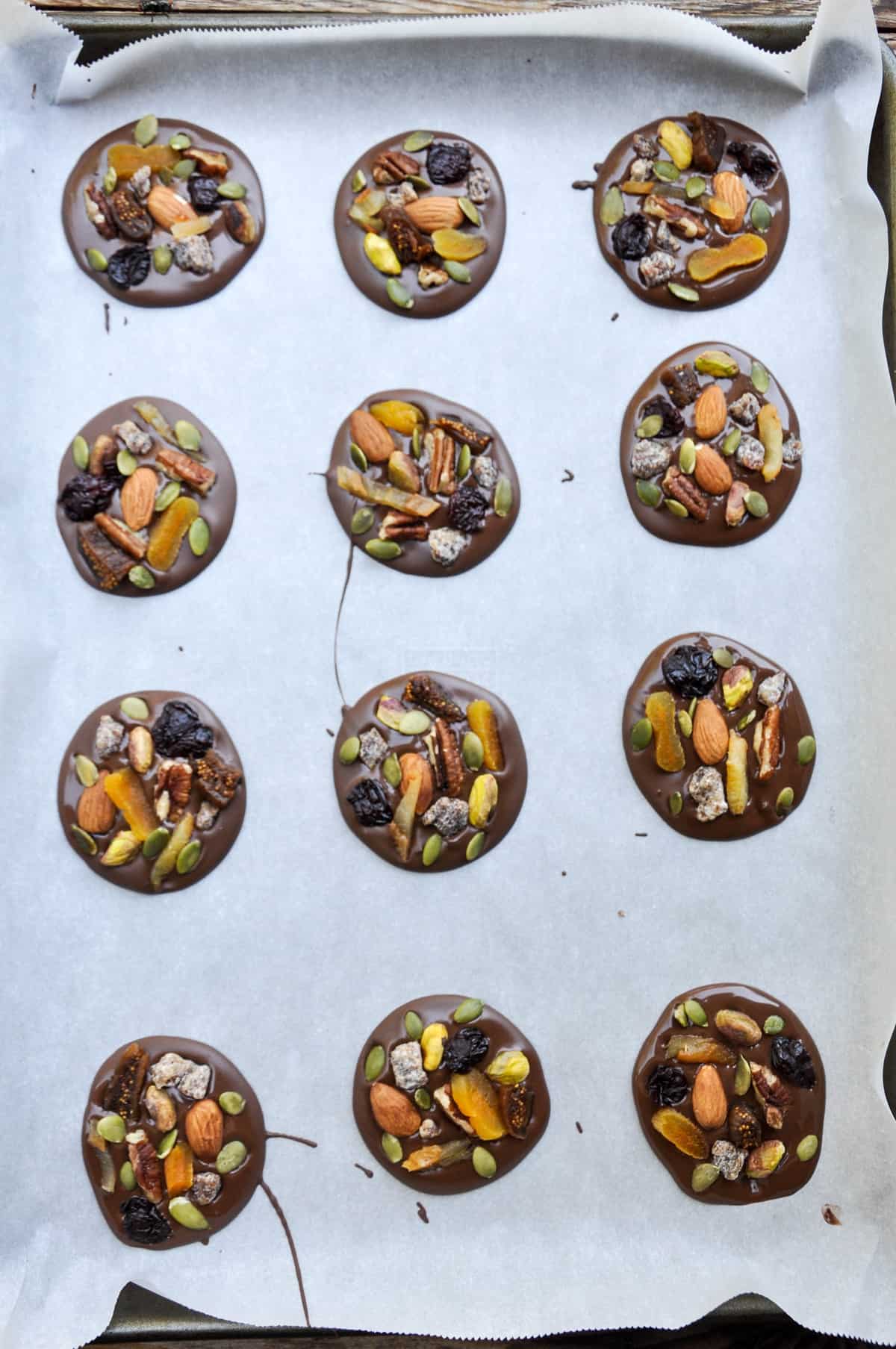 I popped the parchment-lined cookie sheet with a dozen snacks into the fridge for a bit to speed up the hardening.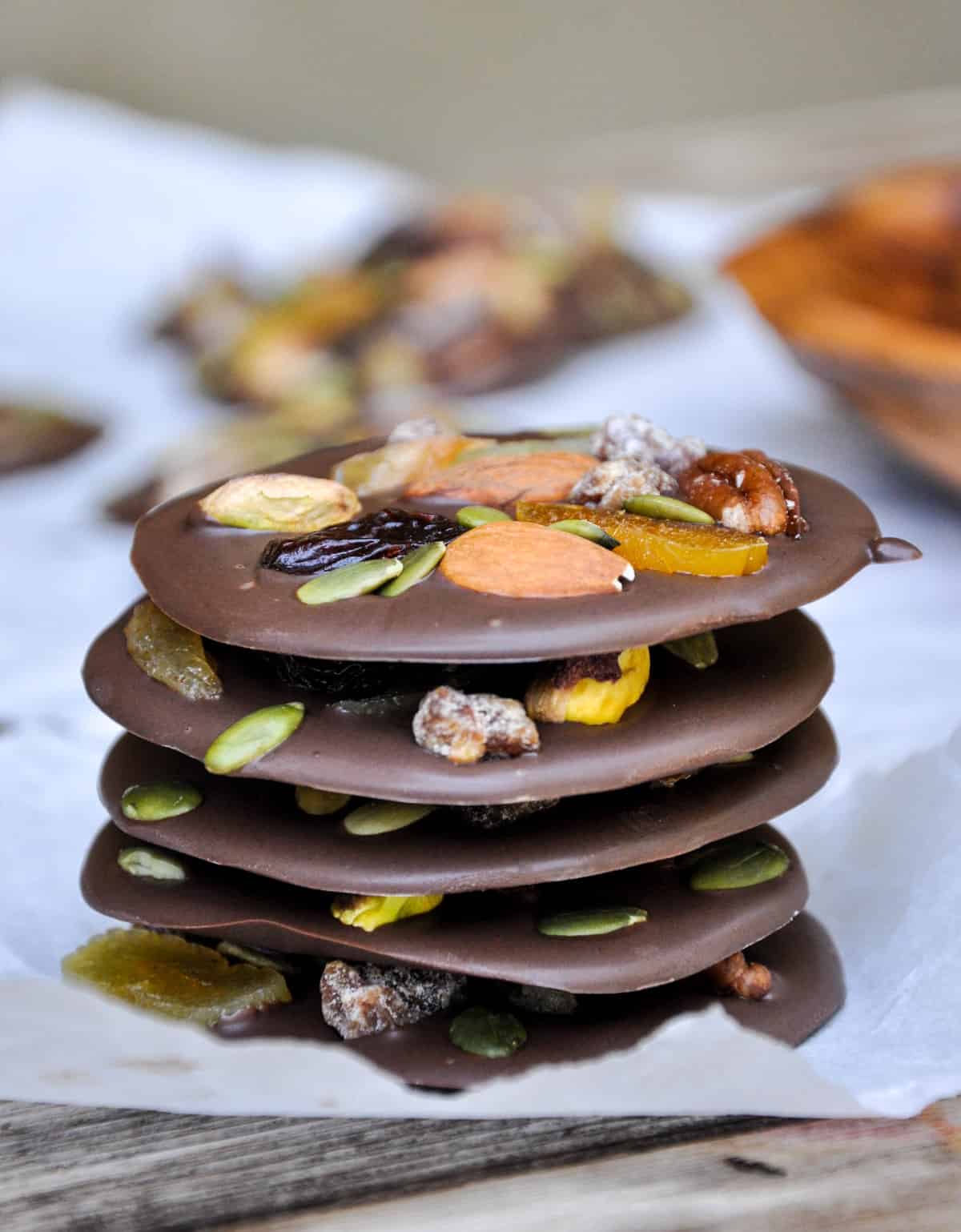 Quick, simple, & nutritious snacks for the family.
If your kids aren't breakfast eaters like mine, try giving them one of these! It gets a little something nutritious in their belly and gives them a jolt of energy.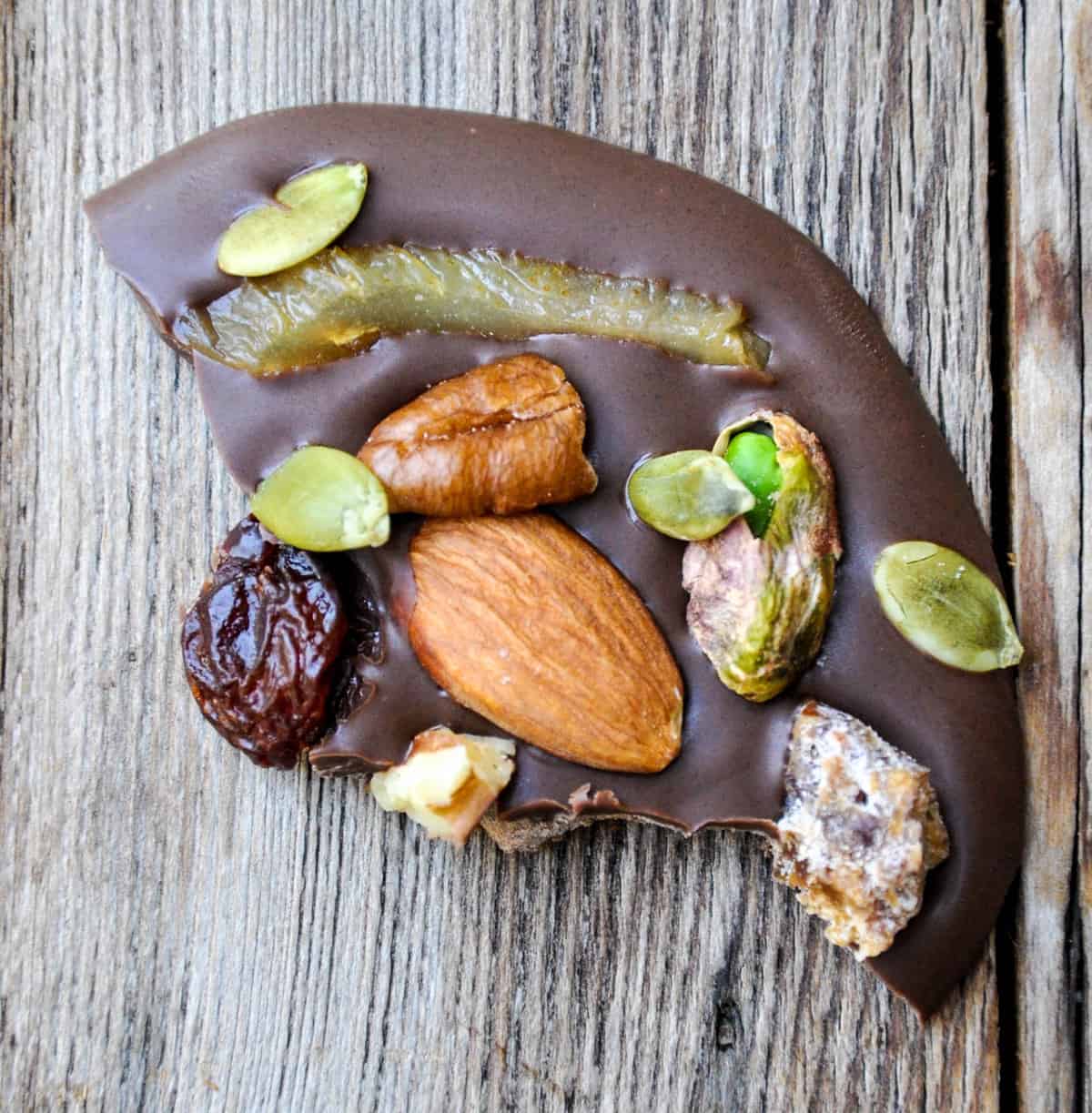 Trust me, they'll go quick!
Here is the recipe for ya…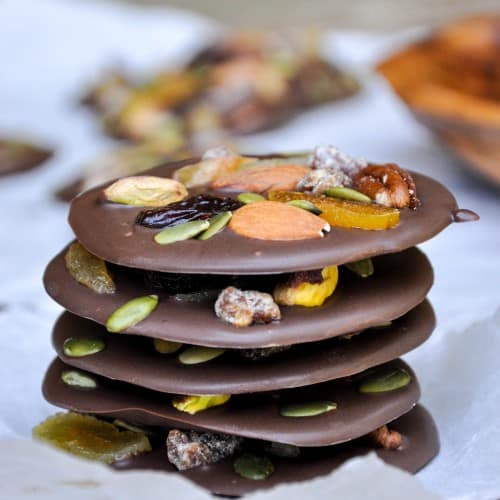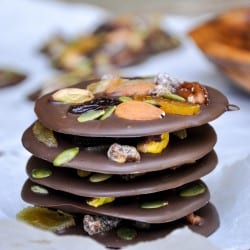 Fruit + Nut Super Snacks
Ingredients
20 oz. dark chocolate
Various dried fruit to your liking
Various nuts to your liking
Instructions
Melt chocolate in a double boiler or in the microwave

Line a baking sheet with parchment paper

Spoon the desired amount onto the parchment and create a round base

Top with dried fruit and nuts

Place in the fridge to speed up the hardening process
Notes
These store beautifully in a covered container in a cool dry space. Or feel free to keep them in the refrigerator!
Nutrition
Calories: 163kcalCarbohydrates: 14gProtein: 2gFat: 11gSaturated Fat: 6gPolyunsaturated Fat: 1gMonounsaturated Fat: 4gTrans Fat: 1gCholesterol: 1mgSodium: 6mgPotassium: 210mgFiber: 3gSugar: 6gVitamin A: 9IUVitamin C: 1mgCalcium: 24mgIron: 3mg
Sounds delicious right? If you're looking for healthy superfood snack ideas, be sure to check out our Date + Pistachio Raw Bars. We also love our friend Meg's Carrot Cake version!