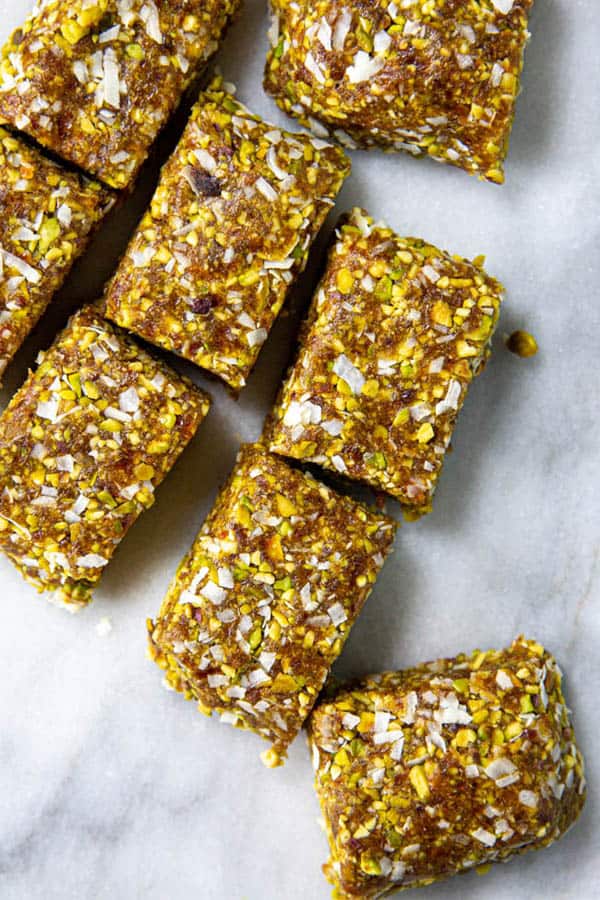 CA GROWN Blog
Discover. Learn. Connect.
A Simple, Healthy Snack Recipe With Pistachios And Dates
March 15, 2022
Eat the Season!
Sign Up For Weekly Recipes
« Back to Recipes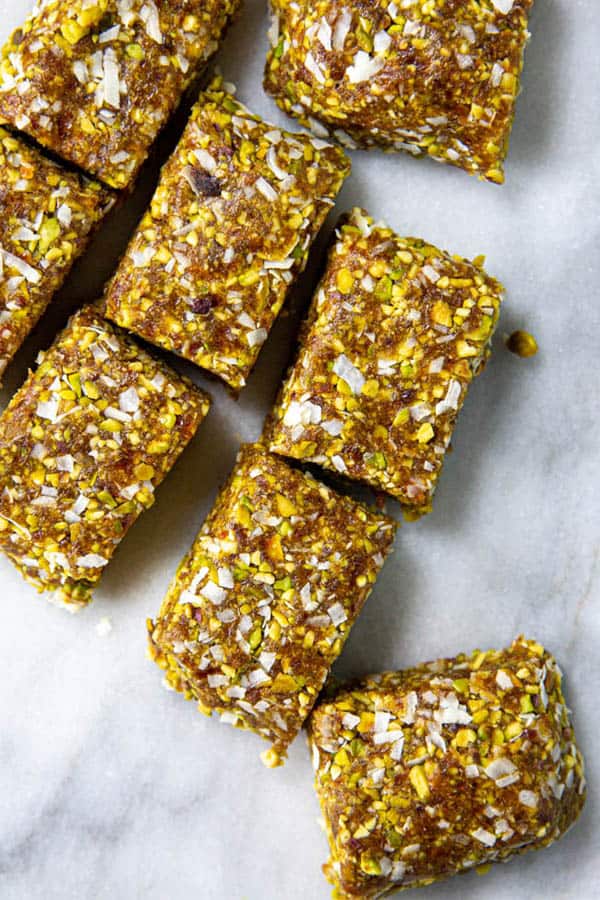 A Simple, Healthy Snack Recipe With Pistachios And Dates
We believe a healthy snack recipe should be easy to make, taste delicious, and curb your appetite until mealtime. Take our Pistachio & Date Raw Bars for example, they are full of good-for-you ingredients like dates and pistachios and only take 10 minutes to make, yet this healthy snack is reminiscent in flavor of a decadent piece of baklava.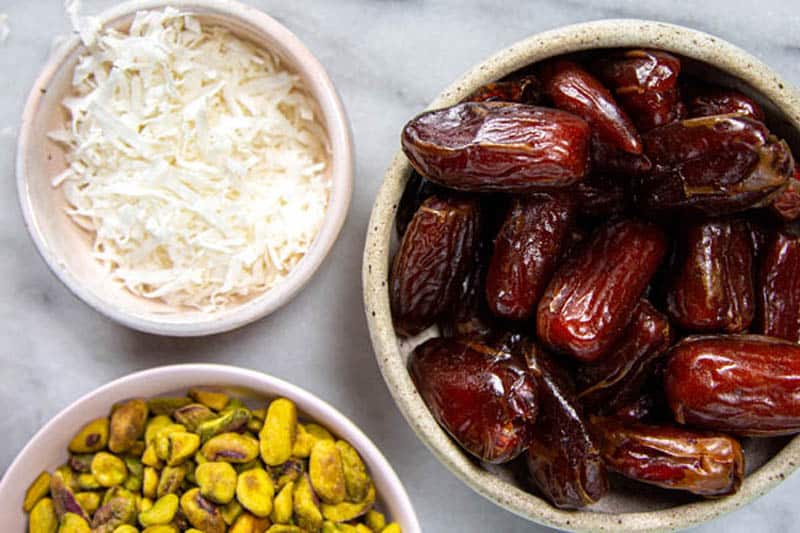 What makes this healthy snack recipe so unique?
This healthy snack recipe is easy to make:
You can make 16 two-bite-sized energy balls or 8-full sized bars in just under 10 minutes!
This healthy snack recipe tastes delicious:
These raw bars taste like baklava! Sure there is no baked pastry here – but the nuts are crunchy which provides lots of texture and the dates literally taste as sweet as honey. The addition of orange blossom water and cardamom aren't necessary – but man are they delicious.
We also went a bit fancy with our salt in these bars, opting for a tiny pop of heat with our salinity. We were introduced to Boonville Barn Collective's Piment d'Ville Chile Sea Salt recently and let's just say we are hooked! Don't worry if you don't have it on hand though – we have another option in the recipe card below just in case, so you can still make Pistachio & Date Raw Bars .
This salt from Boonville Barn Collective is a blend of San Francisco Salt Co.'s Pure Sea Salt and Piment d'Ville peppers.
We seriously can't stop sprinkling this salt on dishes lately!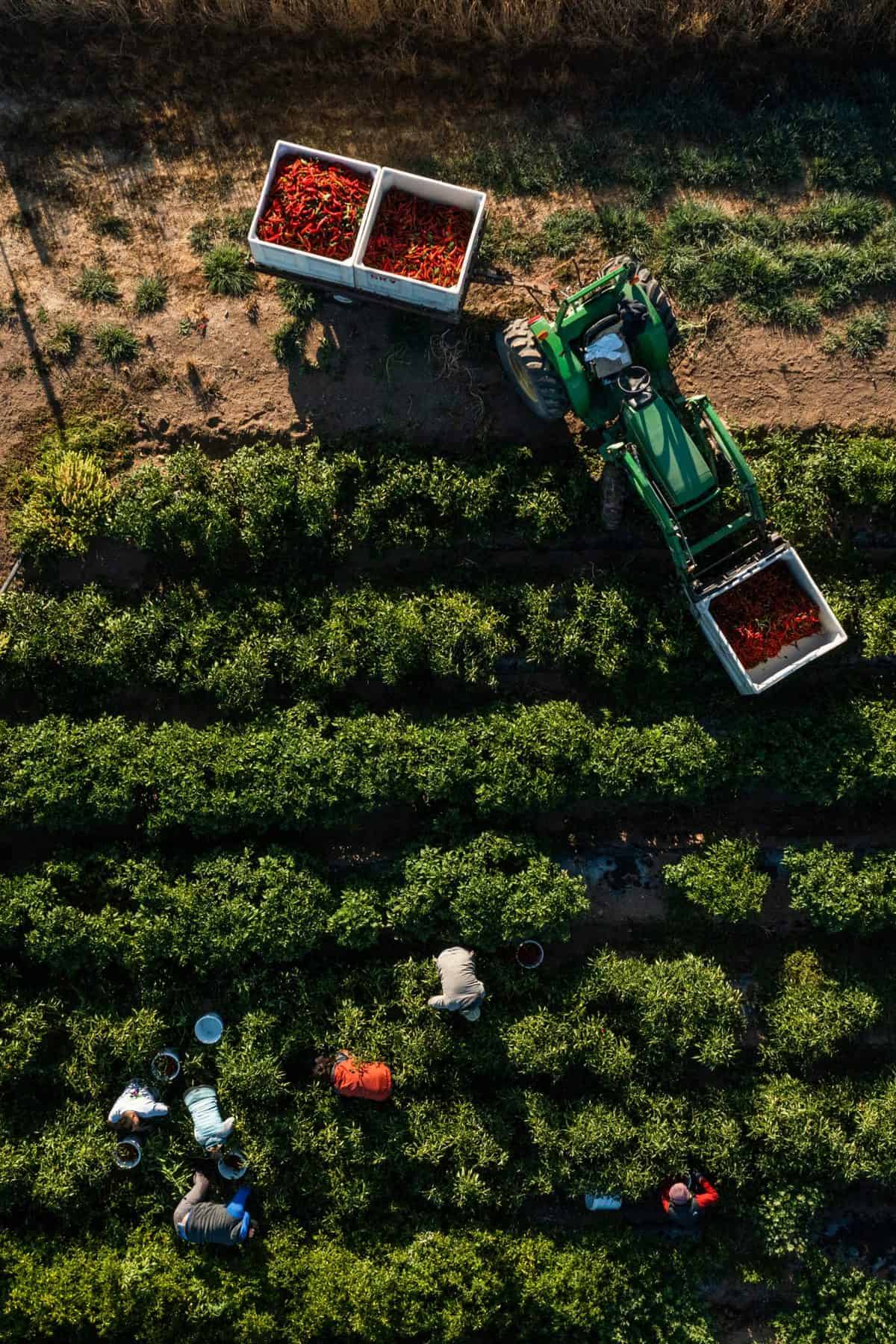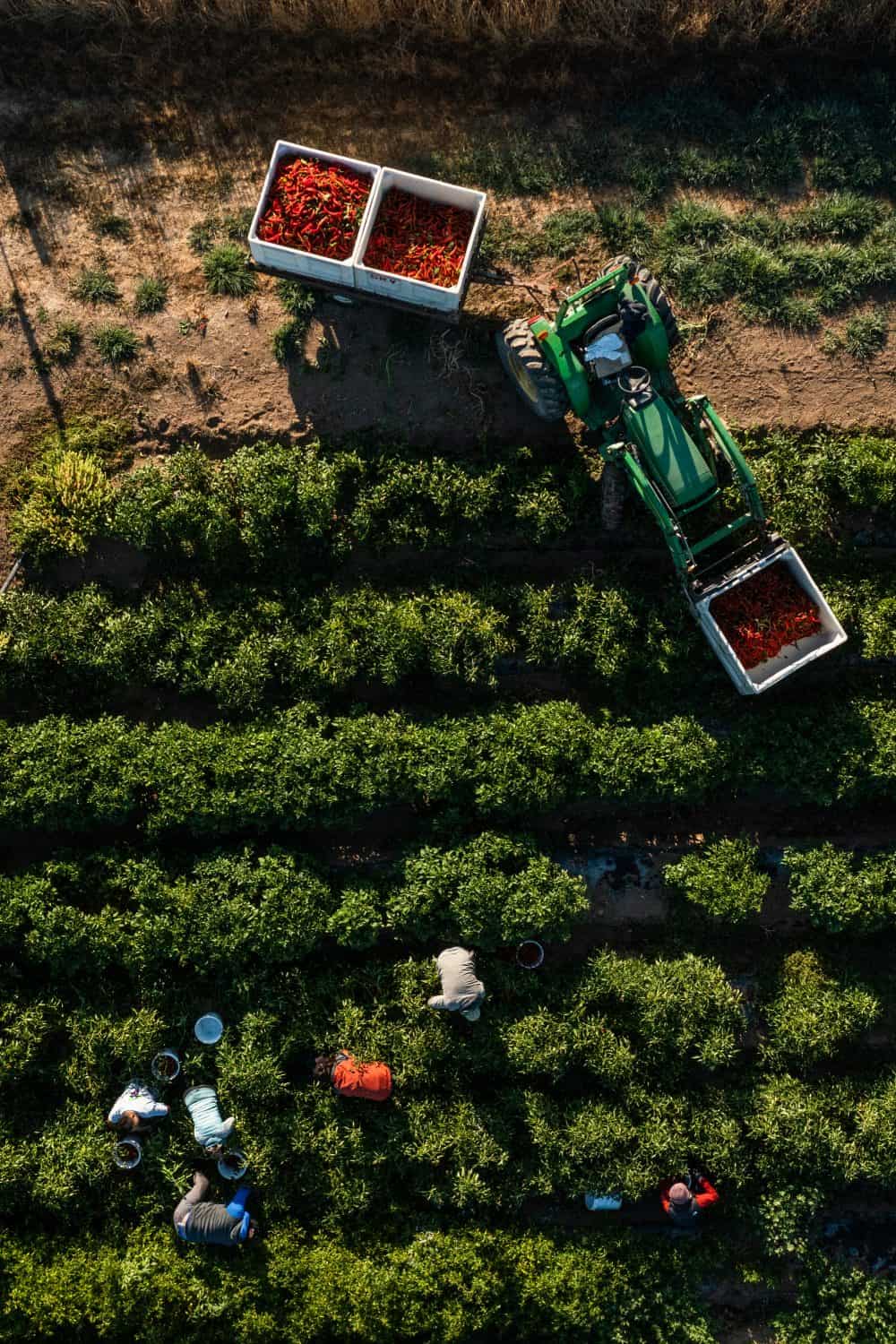 Anderson Valley is famous for producing world-class sparkling wines and Pinot Noir, but Boonville has an additional claim to fame – it's the number one producer of the coveted Piment d'Espelette pepper outside of France.
This pepper may not be a household name (yet!), but it's the not-so-secret ingredient that many chefs use to impart warmth and flavor to some of their signature dishes.
This healthy snack recipe curbs your appetite:
Dates, pistachios, and coconut are a trifecta of filling ingredients that will happily hold hanger at bay for hours with zero concern of a sugar crash.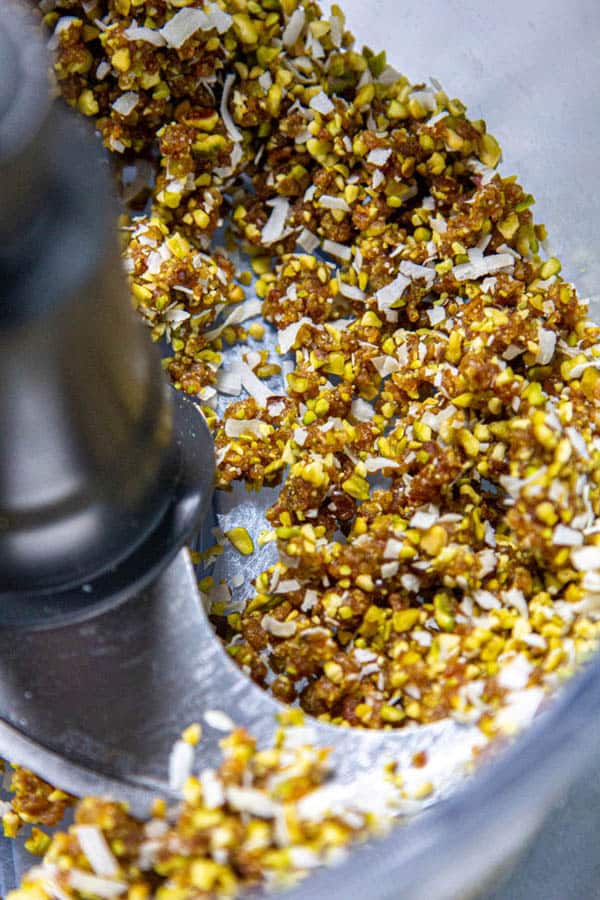 Sweet snack recipes for when the craving strikes!
It can be hard to keep it healthy when you prefer sweeter snack recipes. Keep a few of these recipes in your back pocket for when cravings strike, and you are liable to win the war with sugar.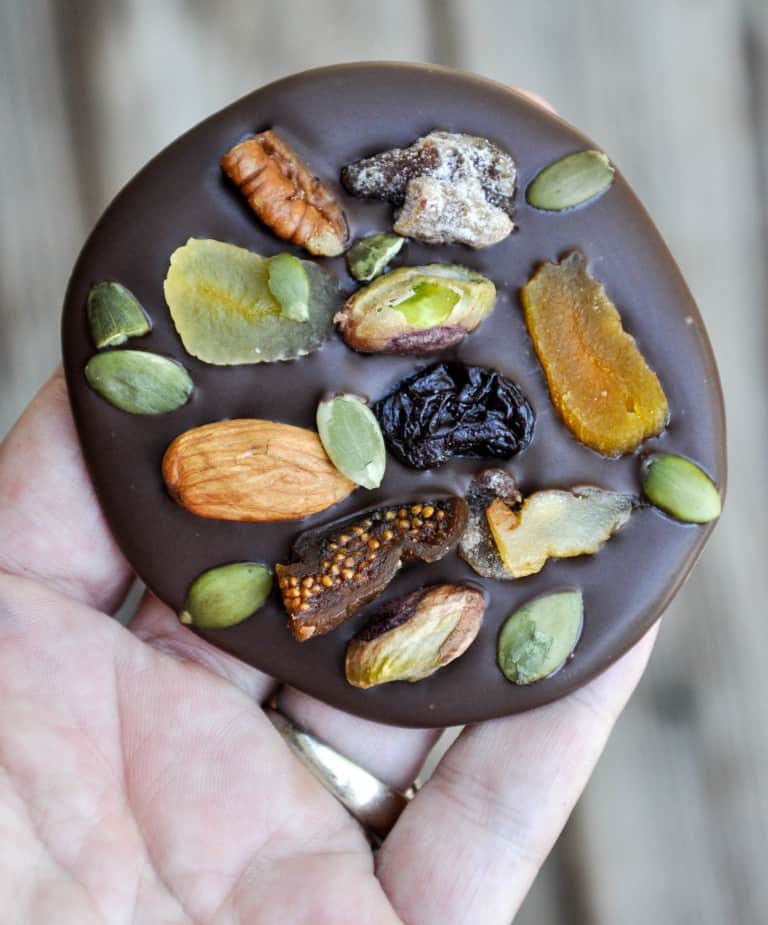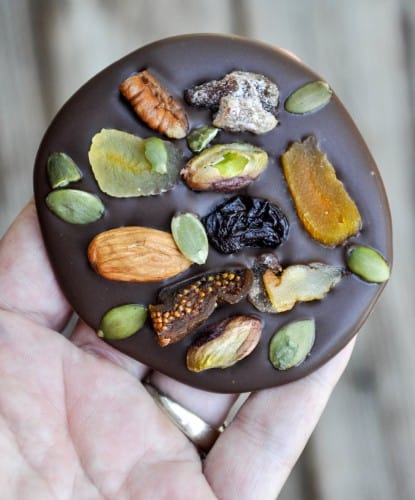 This healthy snack recipe is off the chart delicious! Dark chocolate loaded with healthy dried fruit and nuts – this simple snack boosts your energy all while curbing your chocolate cravings!
Salt & Wind knows a thing or two about healthy snack recipes for travel! These little chews may be small, but they pack a mighty flavor punch and are hearty enough to hold you over on a long flight.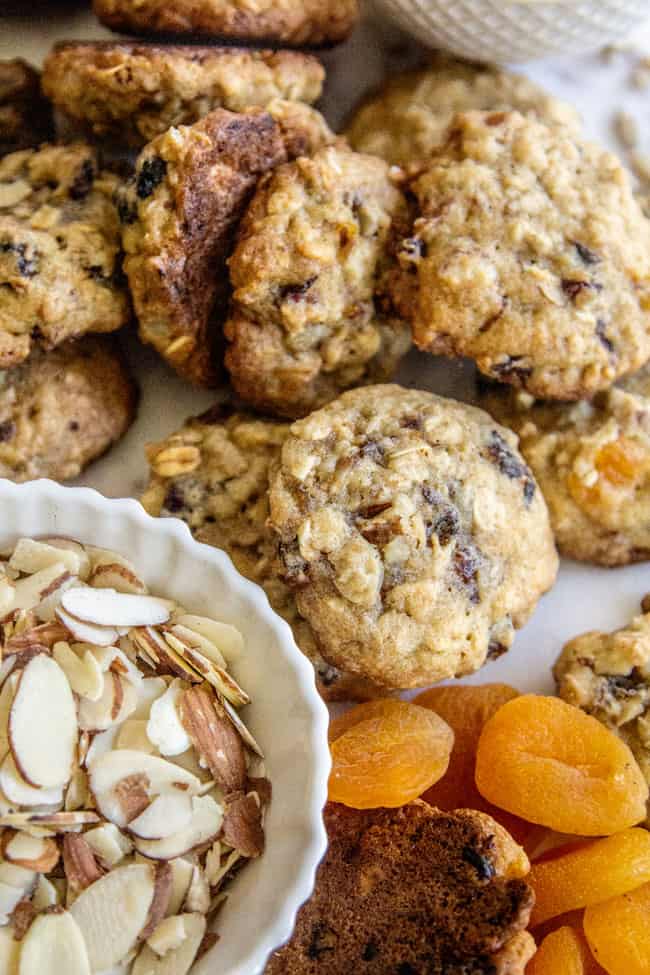 With whole-grain oatmeal, 4 types of dried fruit, 2 types of nuts, & 1 hearty seed these Oatmeal Breakfast Cookies are the perfect sweet snack recipe for any time of the day!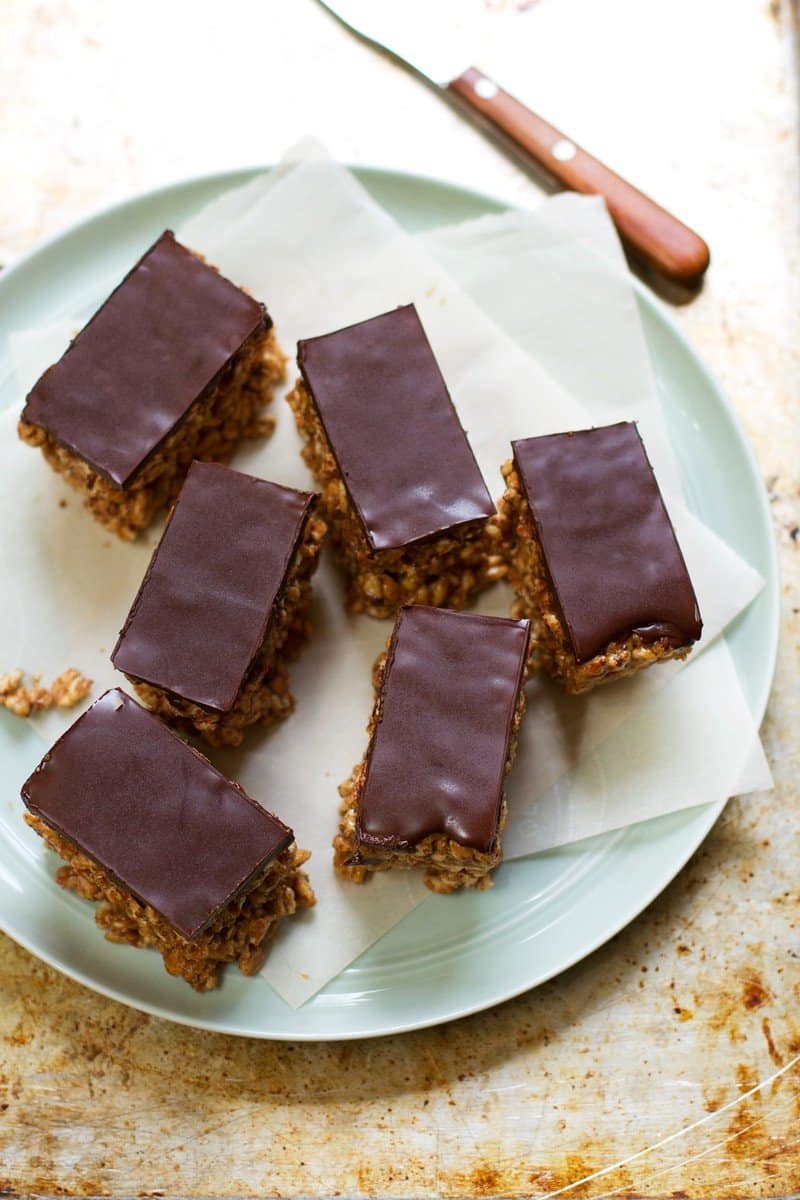 Salt and Wind makes these healthy treats with maple syrup, warm cinnamon spice, nutty almond butter, and a layer of chocolate.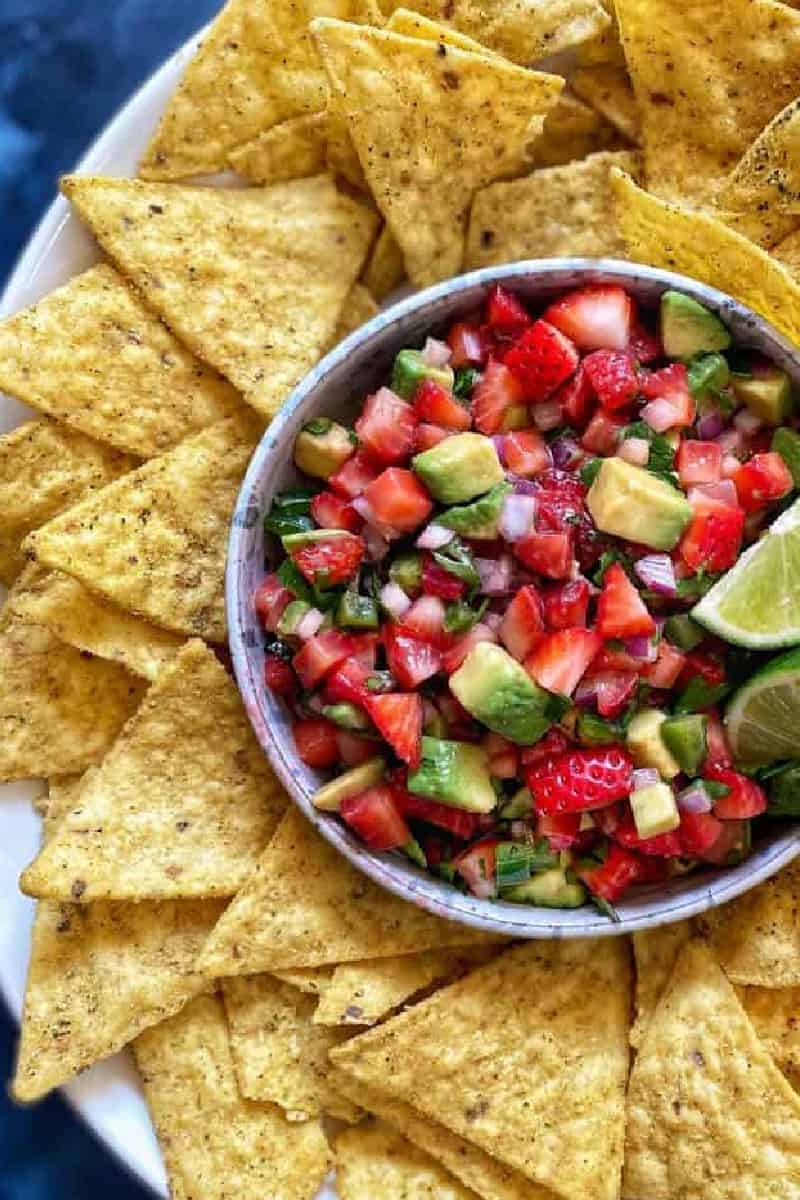 This fruit-forward snack recipe from Sarah of The Delicious Life is a twist on salsa and it is perfect with tortilla chips as a snack or an appetizer and is equally amazing served with seared salmon.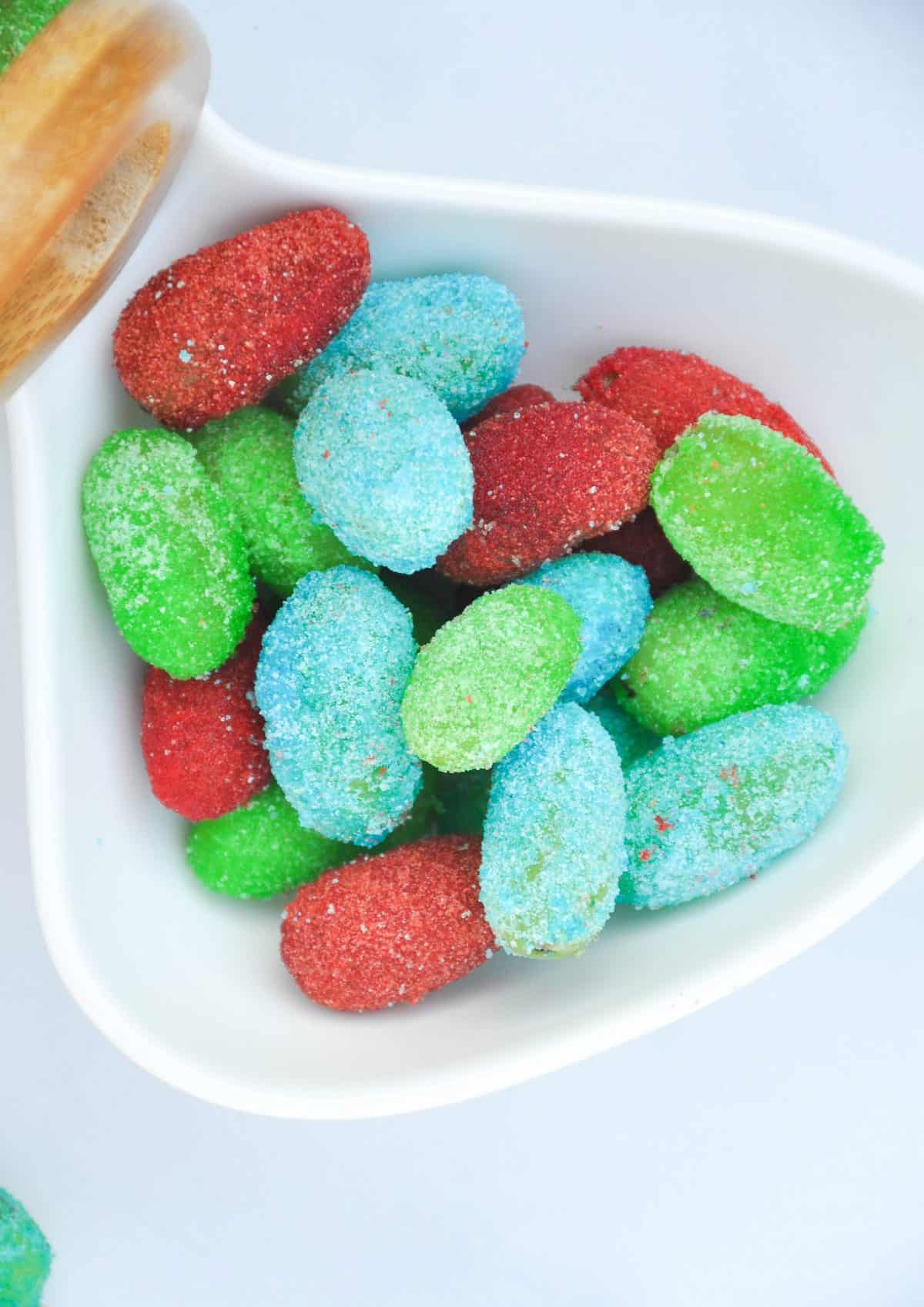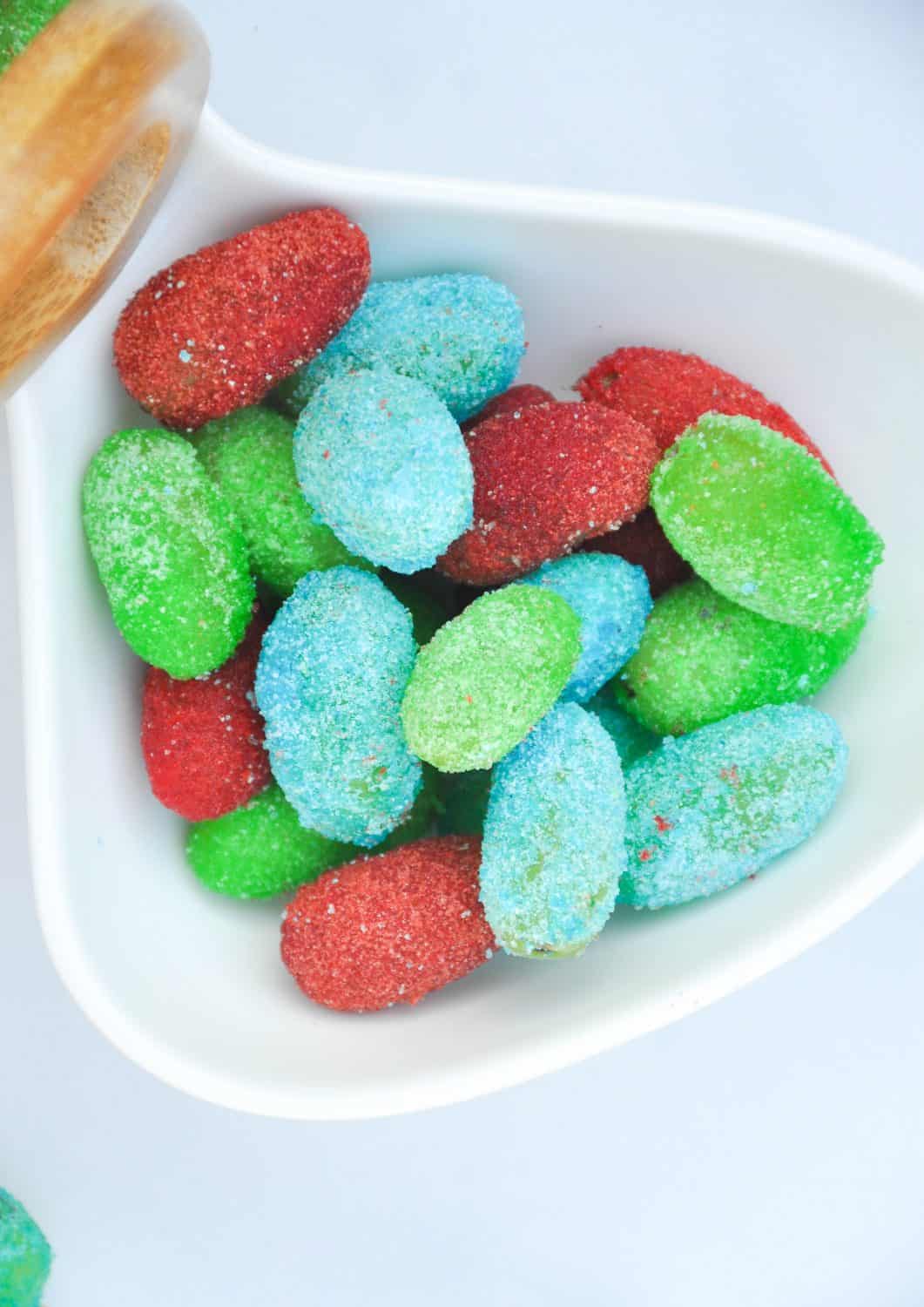 Into candy? Curb your cravings for the sweet stuff with our candy-inspired healthy snack recipe for Sour Patch Grapes!
Savory snack recipes for when the craving strikes!
There are all sorts of snackers, but all snackers can be widdled down into two groups – sweet snackers and savory snackers. This collection of recipes is for the savory set. From grab-n-go pasta jars to spicy popcorn, there is a healthy snack recipe for every eater here.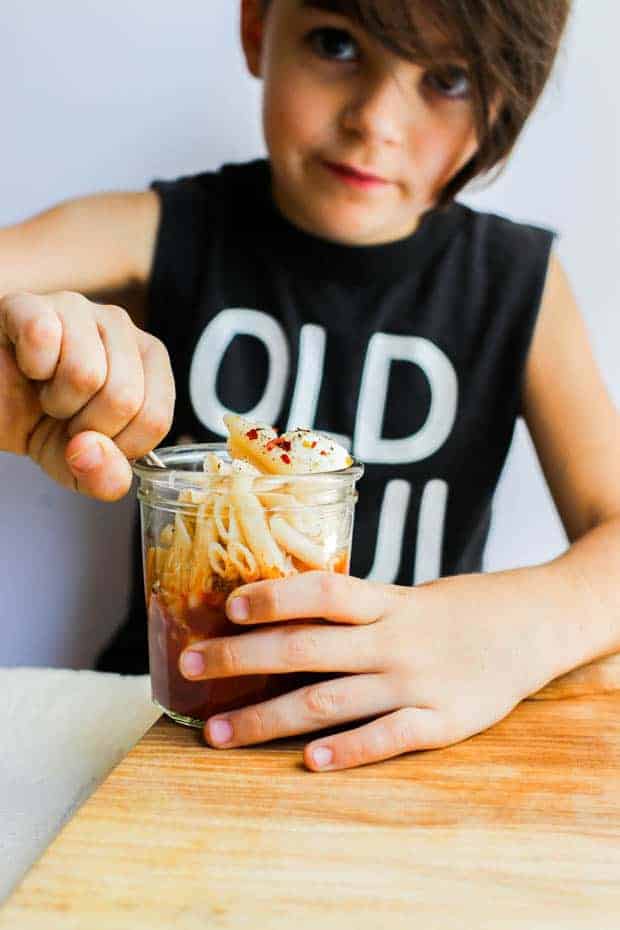 This Mess is Ours layers small jars with marinara, fresh mozzarella balls, and gluten-free pasta then keeps them on hand in her fridge for easy, microwavable snacks that really hit the spot!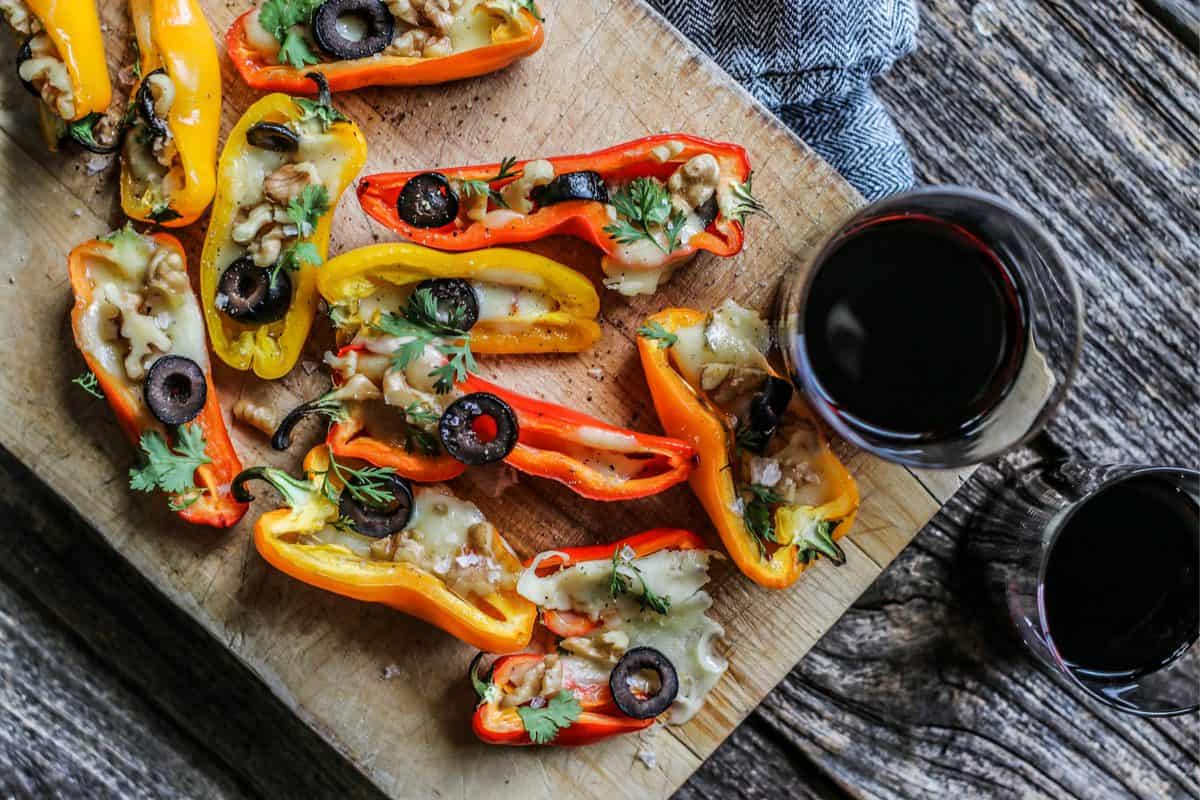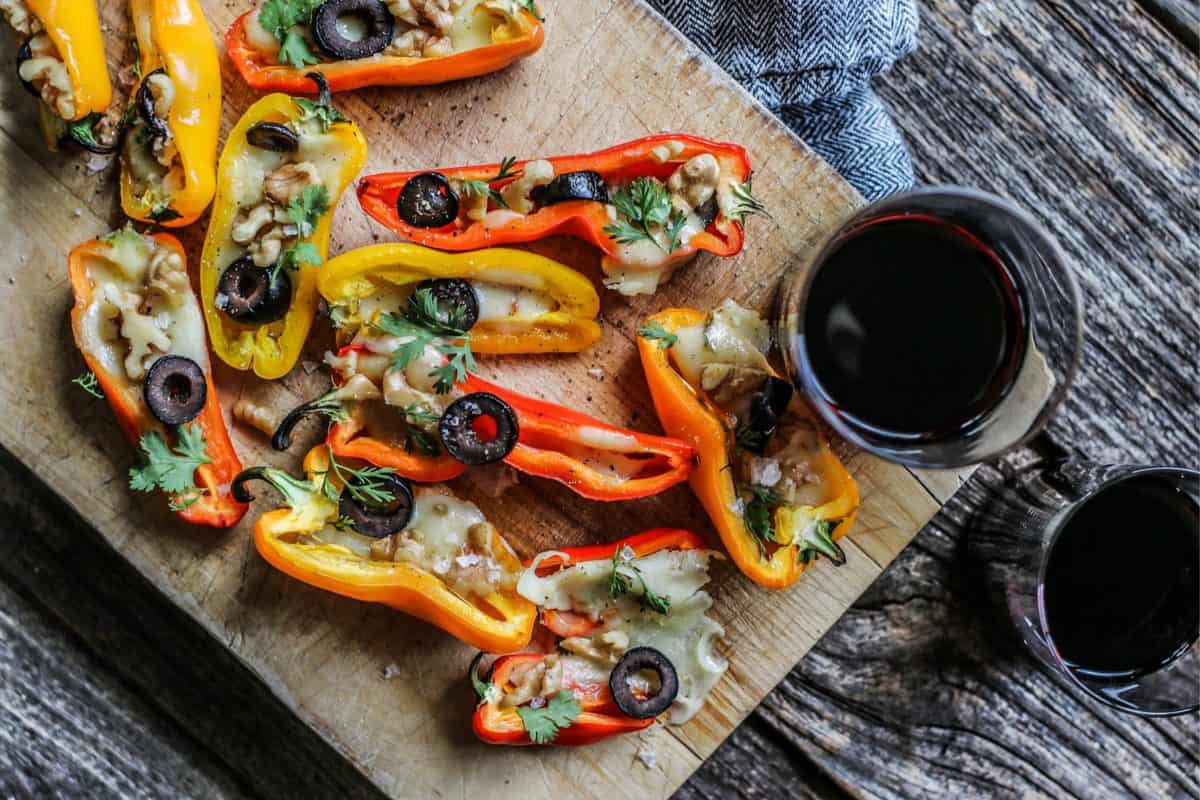 Savory snackers rejoice! From start to finish, you can have this delicious snack recipe on the table in under 20 minutes!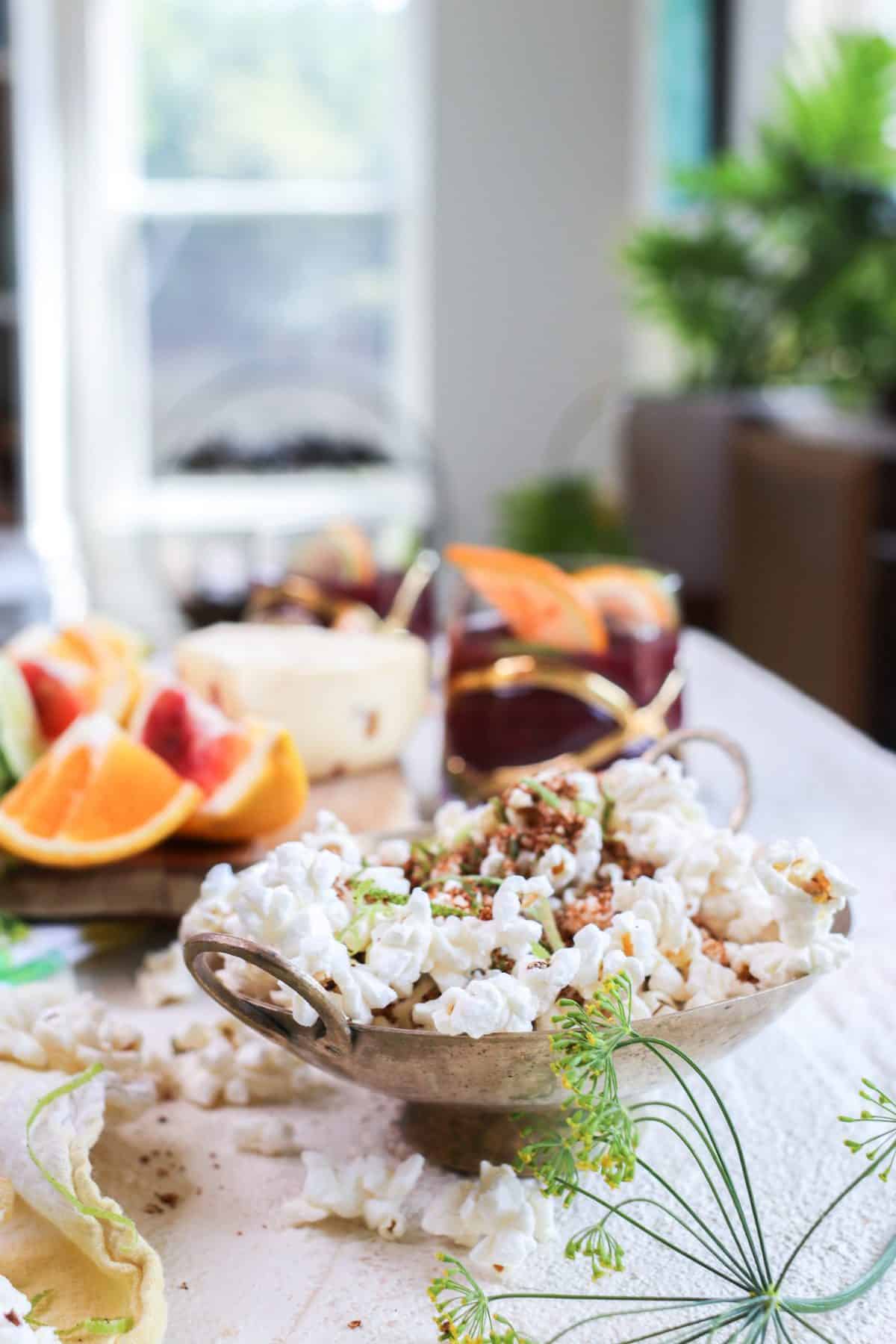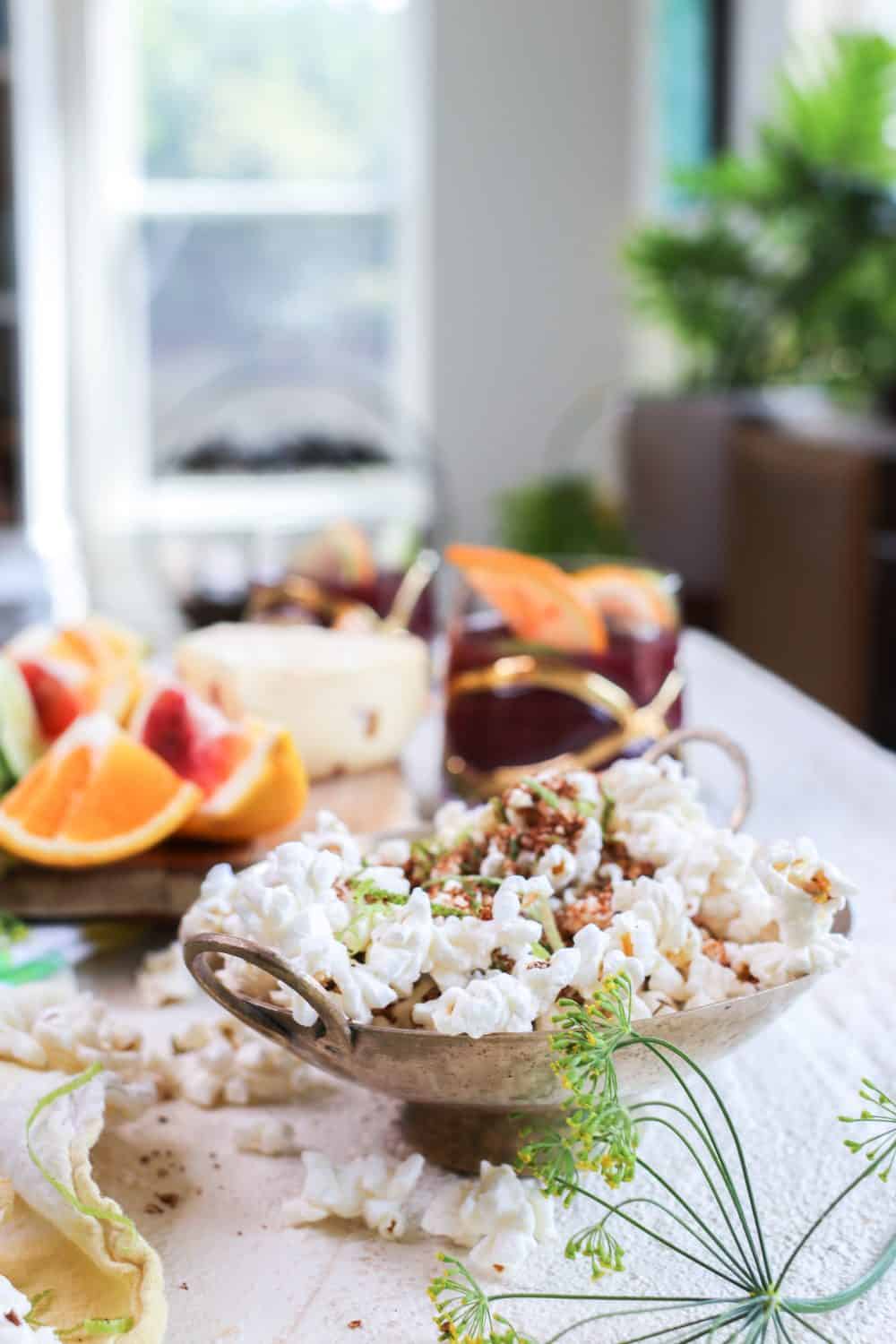 Looking for a delicious way to spice up your snack break? Try our Spicy Cotija Popcorn recipe! It's our go-to cheesy, spicy popcorn recipe.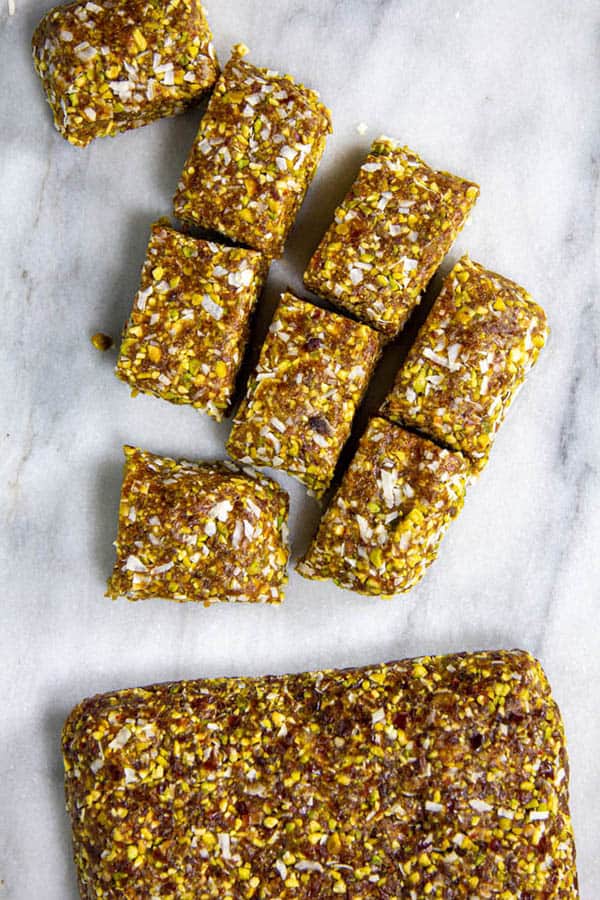 Craving more CA Grown goodness? Follow us on Pinterest for fresh and fabulous recipe inspiration!
BE SURE TO SHARE YOUR HEALTHY SNACK RECIPE CREATIONS WITH US BY SNAPPING A PIC AND TAGGING US ON SOCIAL USING #CAGROWN.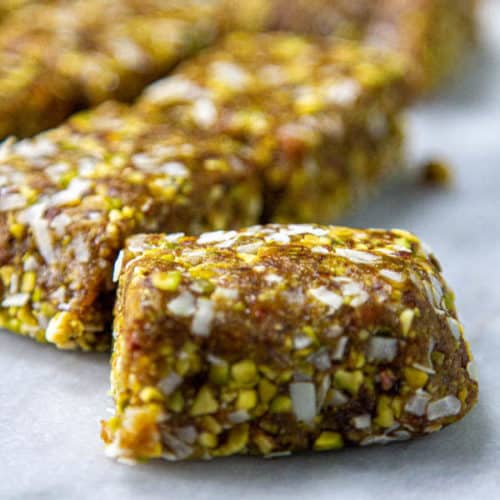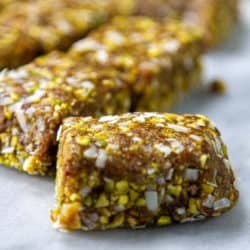 Pistachio and Date Raw Bar
This simple, healthy snack recipe combines raw pistachios with dates, coconut, and a few simple spices to create a raw bar that tastes more like baklava than health food. This snack recipe is paleo, whole30, cheap, easy, gluten-free, and awesome in every way!
Equipment
1 food processor fitted with S blade
Ingredients
1 1/2 cups dates
3/4 cup raw pistachios
1/4 cup unsweetened shredded coconut
1 teaspoon orange blossom water
1/4 teaspoon ground cardamom
1/4 teaspoon Boonville Barn Collective Piment d'Ville Salt or 1/4 teaspoon coarse kosher salt and a small pinch of red chile flakes
Instructions
Combine the pistachio and dates in the bowl of a food processor fitted with the "S" blade.

Pulse until the cashews and dates are broken down into similar-sized pieces and completely combined. About 8-10 (1-second) pulses.

Add the remaining ingredients to the food processor and blend briefly until combined. The ingredients should start to stick together in the food processor.

At this point either roll tablespoon-sized amounts of the mixture into energy balls or form into bars. To easily form into bars: Pour the contents of the food processor onto a large piece of parchment paper. Fold the edges of the parchment up around the ingredients and use your hands and the parchment to press and mold the ingredients into a rectangle. Use lots of firm pressure from your hands for this step to ensure the ingredients stick together when slicing. Once formed into the desired sized rectangle – slice into 8 single-serve raw bars.
Notes
Pistachio and Date Raw Bars will keep at room temperature for up to 3 days, in the refrigerator for up to 3 weeks, or in the freezer for up to 3 months (let frozen bars thaw for 1 hour before consuming.).