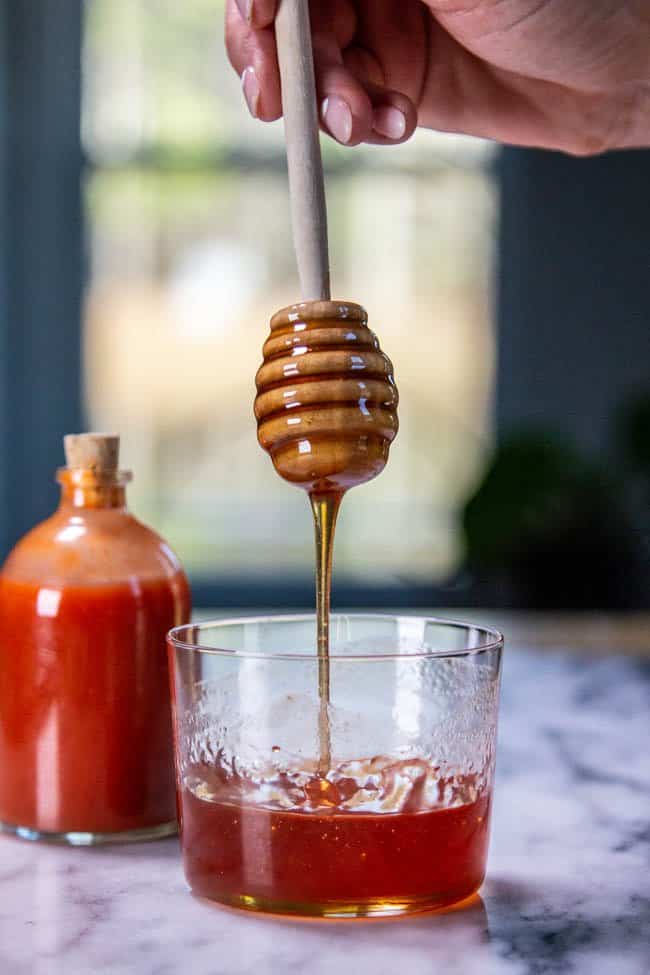 CA GROWN Blog
Discover. Learn. Connect.
The Easiest Hot Honey Recipe And How To Use It!
March 29, 2022
Eat the Season!
Sign Up For Weekly Recipes
« Back to Recipes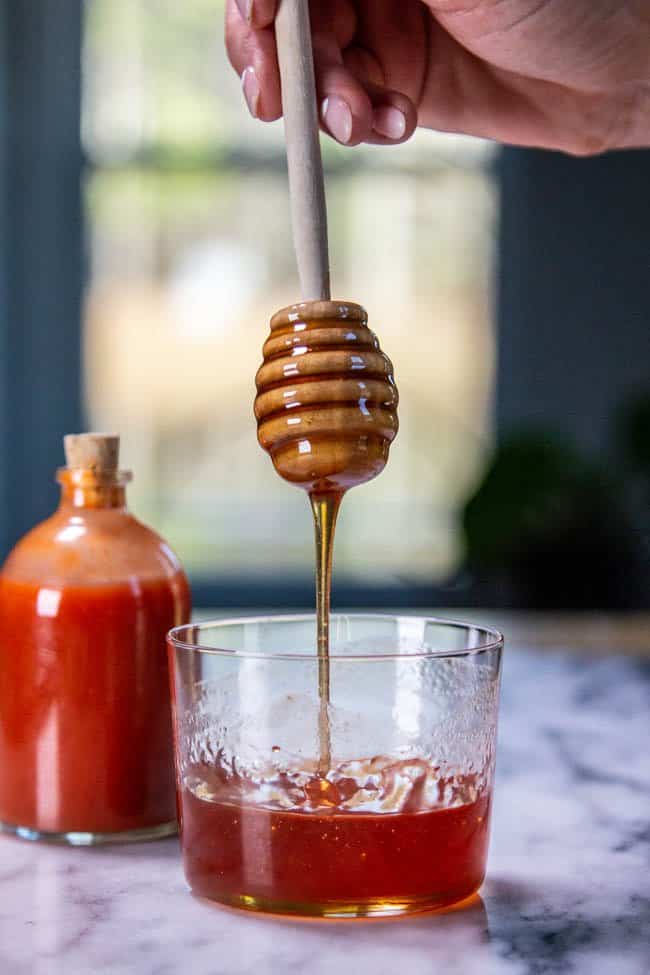 The Easiest Hot Honey Recipe And How To Use It!
Do you have a hankering for the hot stuff?! Our hot honey recipe is quite possibly the easiest recipe for hot honey you'll come across on the internet. This small-batch recipe is completely customizable and only limited by your imagination.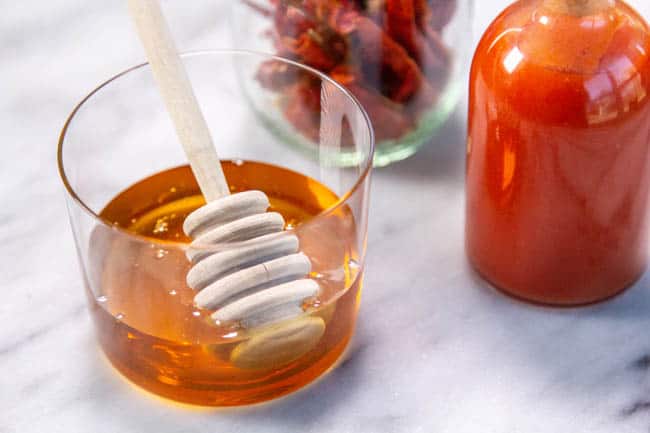 Honey is a one-ingredient recipe made by bees, flowers, and mother nature herself. It's our job to share all the delicious ways to utilize it!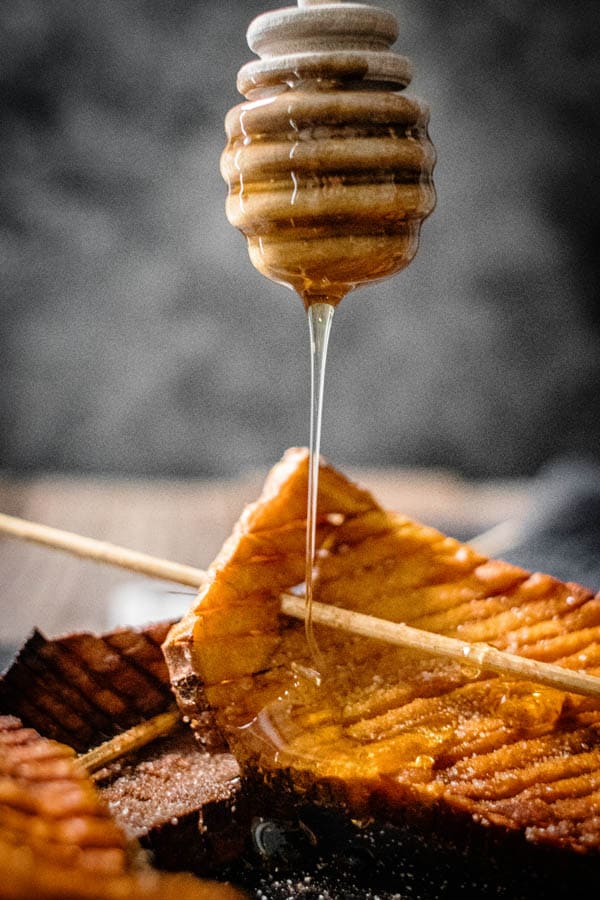 What's so special about California honey?
California bees are special in every way as is their honey! Bees in the Golden State visit and pollinate over 50% of the nation's produce while they create honey.
Much like wine, honey comes in all sorts of flavors, textures, and mouthfeel. When selecting honey, flavor depends on its nectar source, so the flavor can be floral, fruity, smoky, woody, spicy, nutty, or earthy! It can smell like fresh grass or pungent aged cheese, but with a hue that is nearly as clear as water or dark as molasses.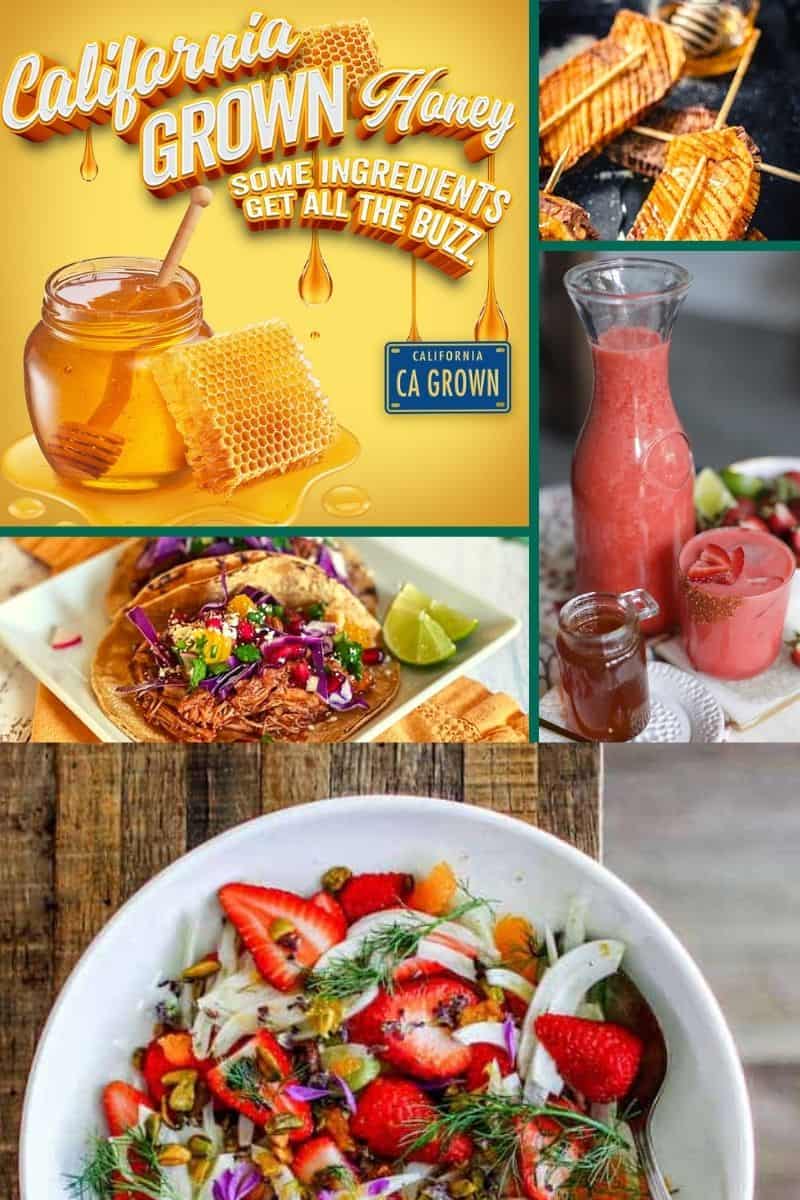 Do you have jars of honey in your pantry, but you aren't really sure how to use them in recipes?
We're covering 4 varieties of honey from California that you should be keeping your eyes peeled for, along with 11 recipes that really showcase how to use honey in your kitchen!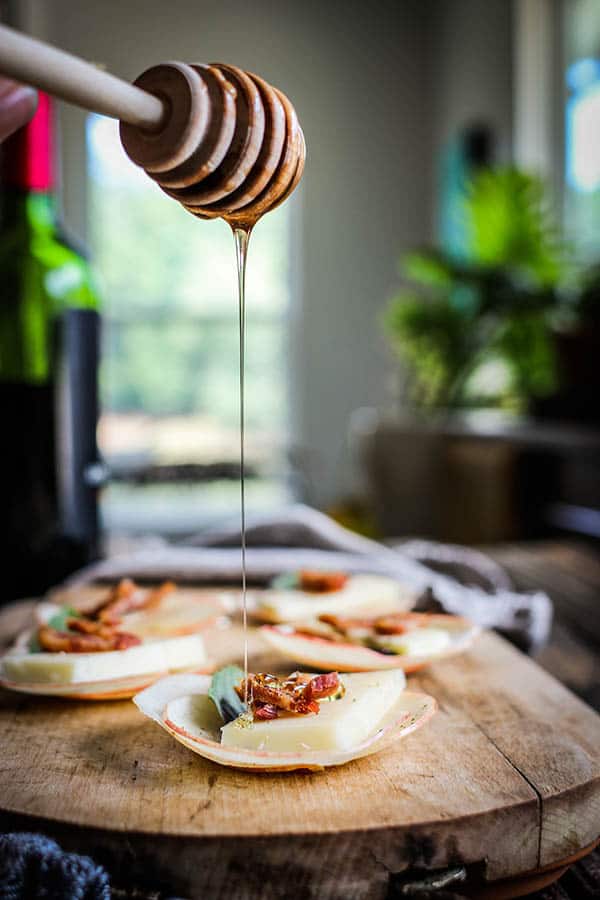 Does honey expire?
According to Whendi Grad a fourth-generation beekeeper, "When it's stored properly, honey never goes bad."
In fact, when unearthing Egypt's pyramids, modern archaeologists have found artifacts dating back thousands of years, including pots filled with honey that never spoiled!
Expiration dates on honey in stores are more of an indicator for the stores to rotate their stock. Most honey will sell from the shelves long before that date nears, but if you pick up a bottle with just a few months left on its sell-by date, you can rest assured that honey will still be fine for a long time to come.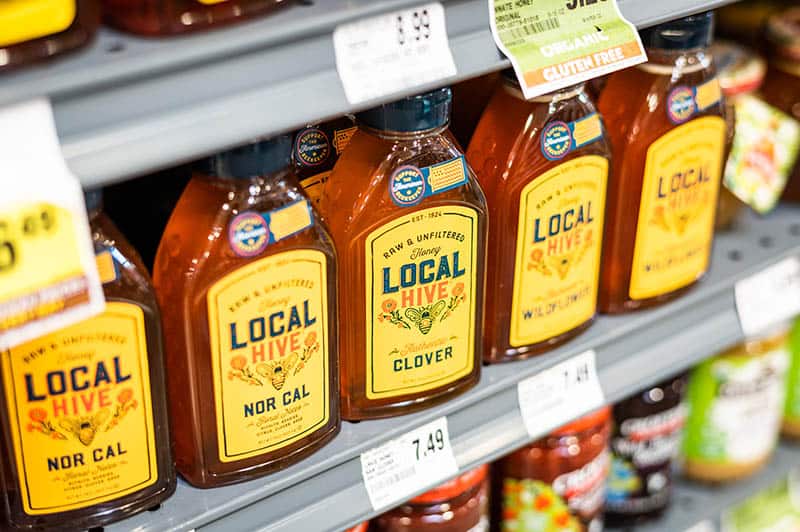 How to store honey properly.
Store honey away from any heat-producing electronics in your kitchen.
Seal honey in an air-tight, glass container to prevent it from fermenting.
Always use clean, dry utensils when scooping from the jar; moisture contamination will ruin honey.
Step-buy-step how to make our easy hot honey recipe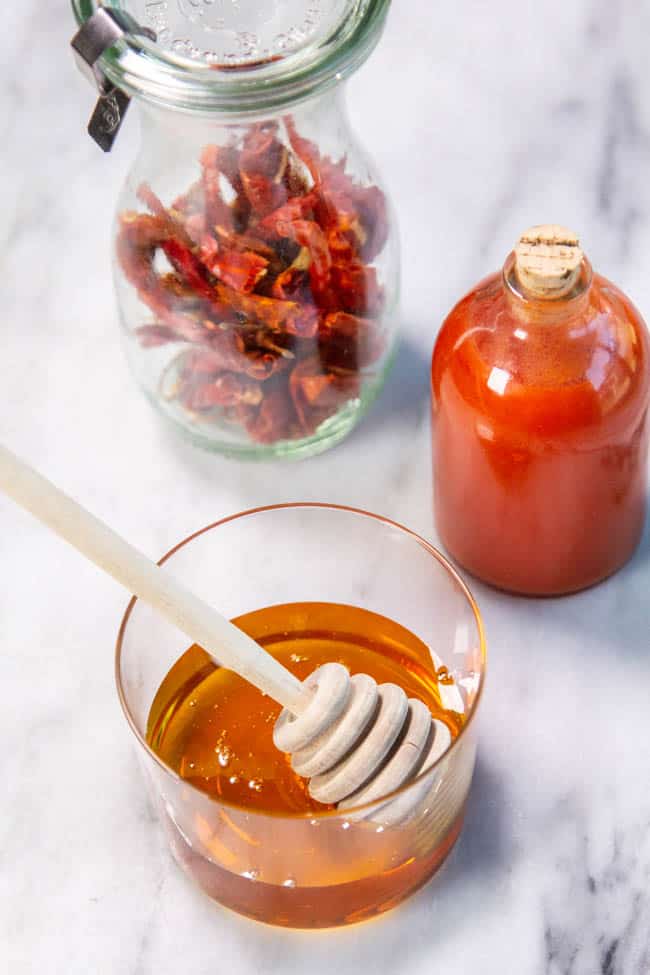 Gather your ingredients
You don't need many ingredients to make this hot honey recipe.
All you need is honey from California and your favorite hot sauce!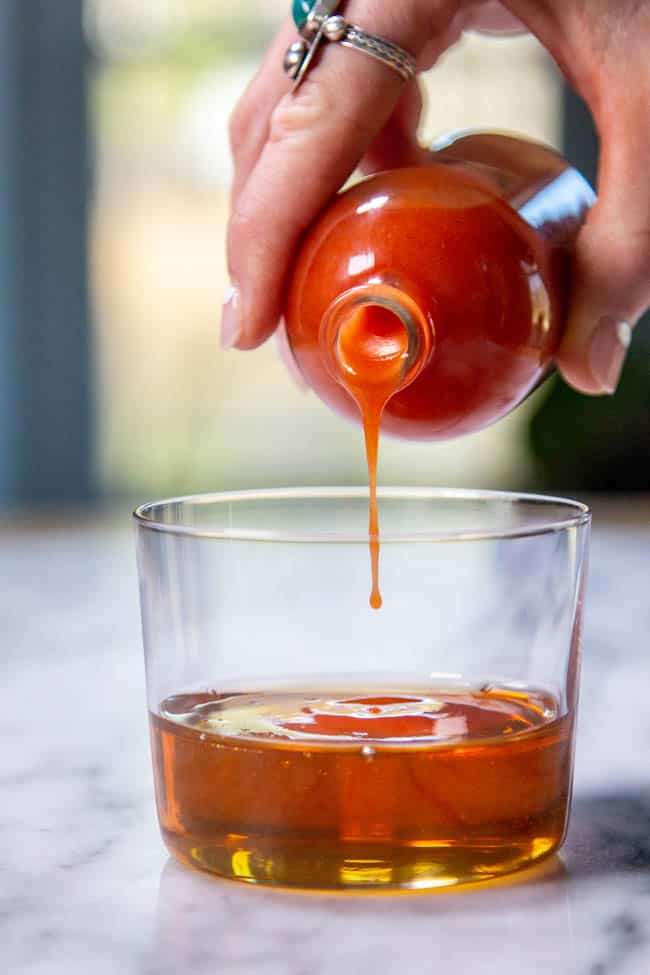 Determine your heat preference
Heat preference is a VERY personal choice – so you can make this hot honey recipe as hot or as mild as you prefer.
Start with 1 teaspoon of your favorite hot sauce to 1/4 cup honey. Give it a taste and if that isn't hot enough for you add more hot sauce up to 1 tablespoon.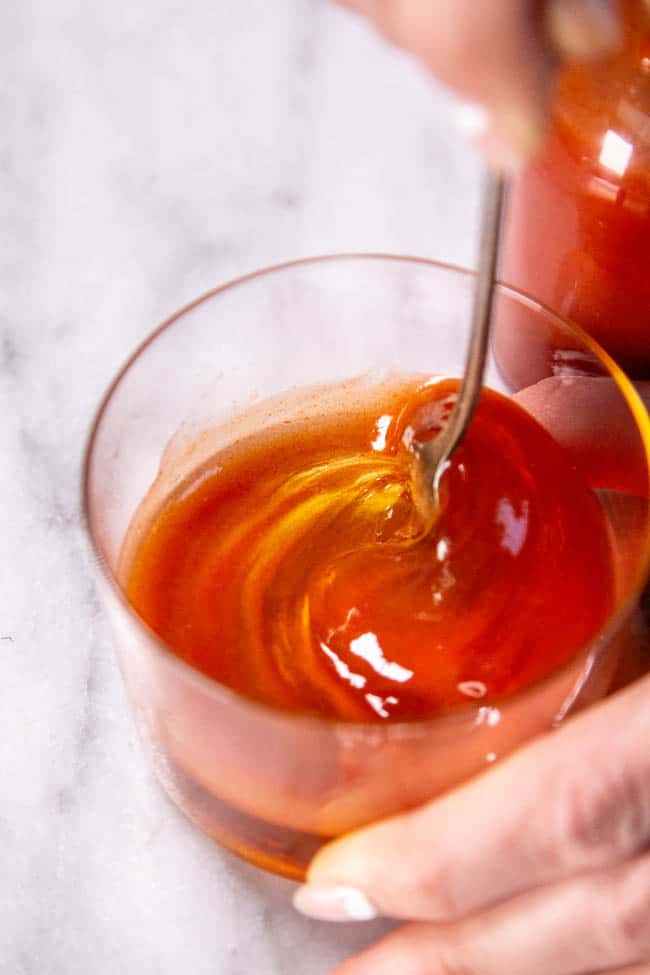 Stir & serve!
Seriously, that's it!
This hot honey recipe is fast, easy, completely customizable, and delicious. What's not to love?!
Now that you know how to make this easy hot honey recipe we think it's only right to share some ways to use it in your kitchen.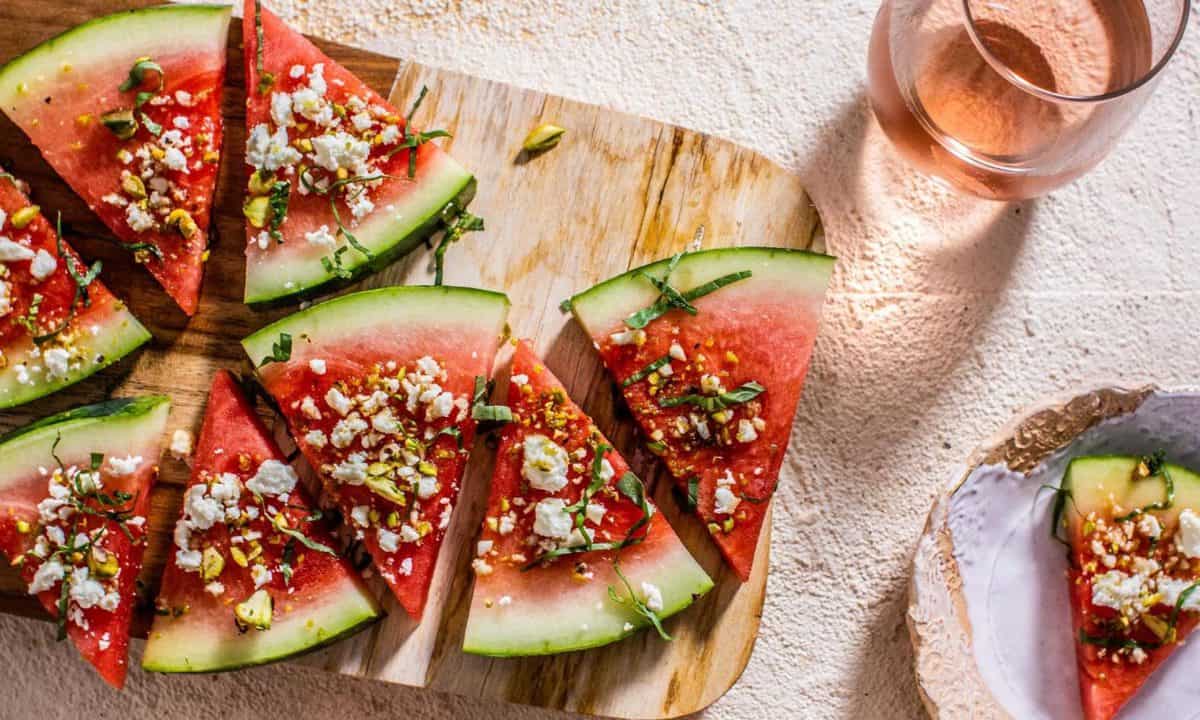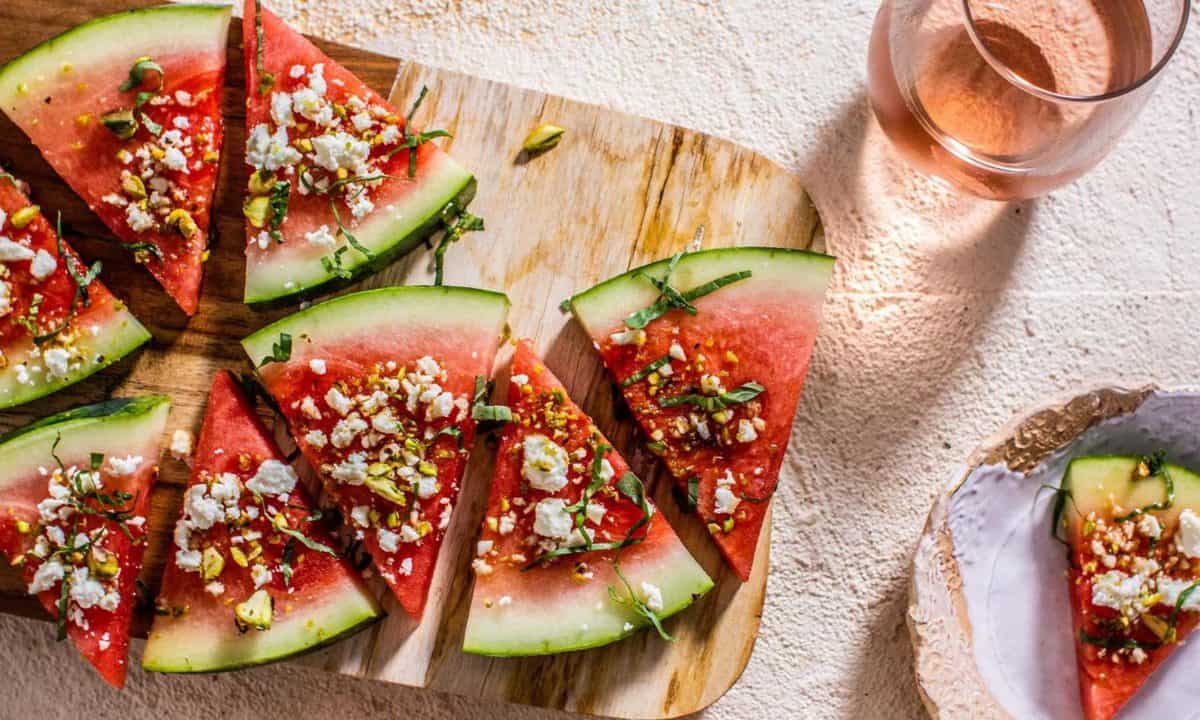 How to use hot honey.
One of our favorite ways to serve this hot honey recipe is drizzled over wedges of sweet watermelon then topped with basil, feta, and pistachios. This no-recipe recipe is a no-brainer -easy, delicious, and gorgeous!
There are lots of other ways to use hot honey – in dressings, cocktails, and even drizzled over fried chicken. Keep scrolling for a few more ideas for what to serve with your homemade hot honey.
What to serve with hot honey
All sorts of dishes benefit from a drizzle of this spicy-sweet California honey!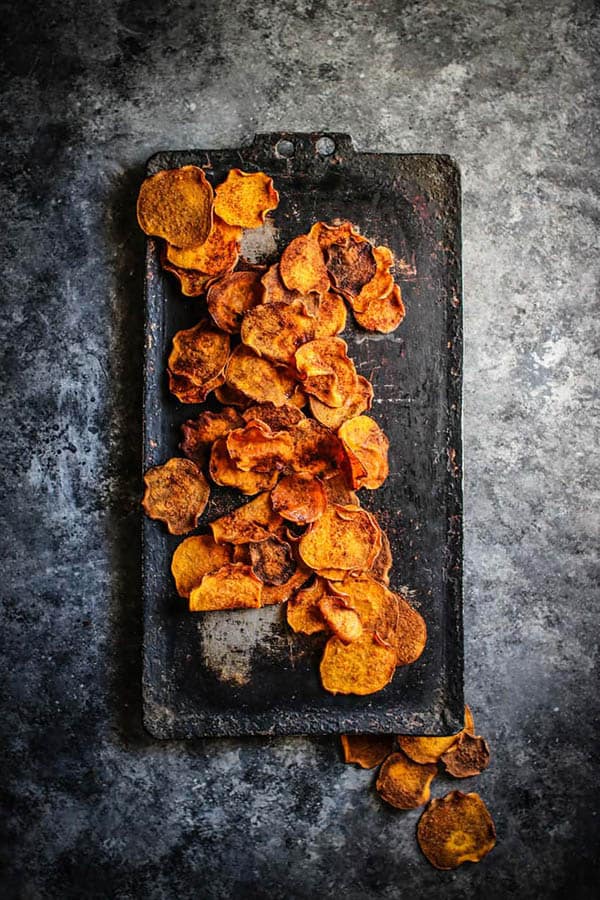 This delicious recipe from G-Free Foodie for homemade BBQ sweet potato chips will knock your socks off! You can substitute the honey in this recipe for our hot honey to create a slightly spicier version.
Snack on them at work, during the game, at 1 am when you're binge-watching your favorite show, whatever. These hit the spot any time of day or night.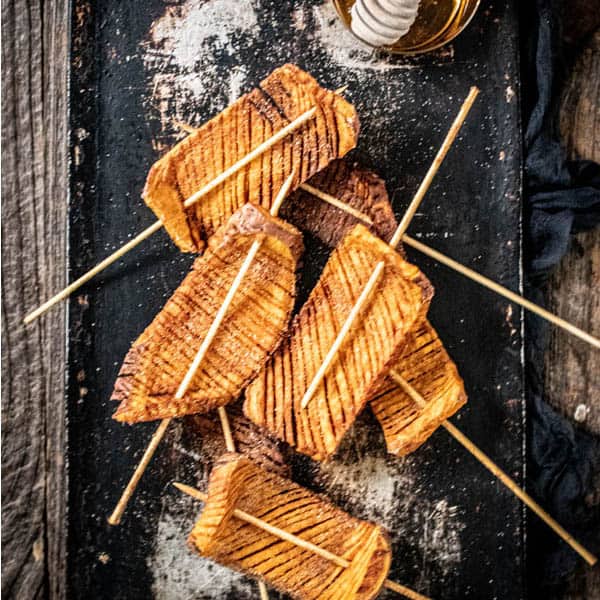 The secret to our new wave twist on a Hasselback sweet potato recipe lies in a unique slicing method followed by soaking in water to remove any starch before frying until crisp and golden brown.
Every bite is golden, crispy, and completely decadent – especially with a sweet-spicy drizzle of hot honey!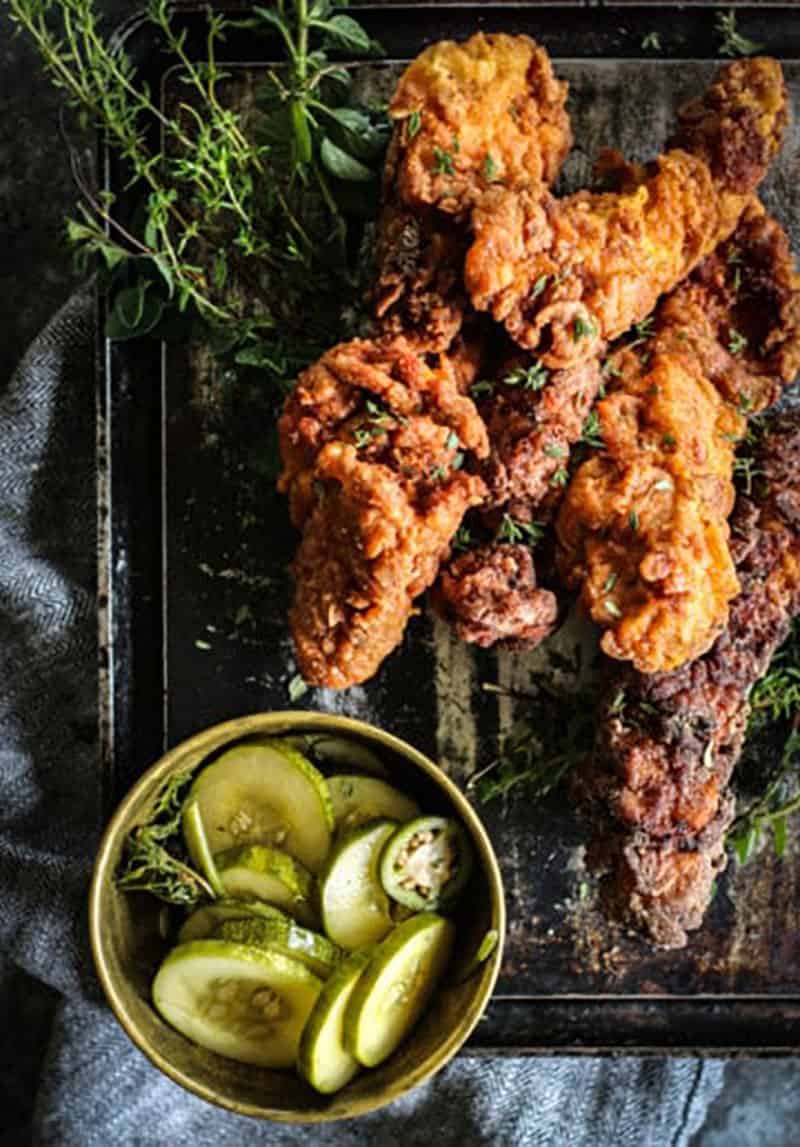 Fried chicken is a Southern staple, and a delicious dish to boot – and gluten-free folks don't have to miss out on it. This hot chicken recipe from G Free Foodie is served with pickles and mayo, and the spice rub has a serious kick.
Kick the heat up even further by drizzling this chicken with our hot honey recipe right before serving.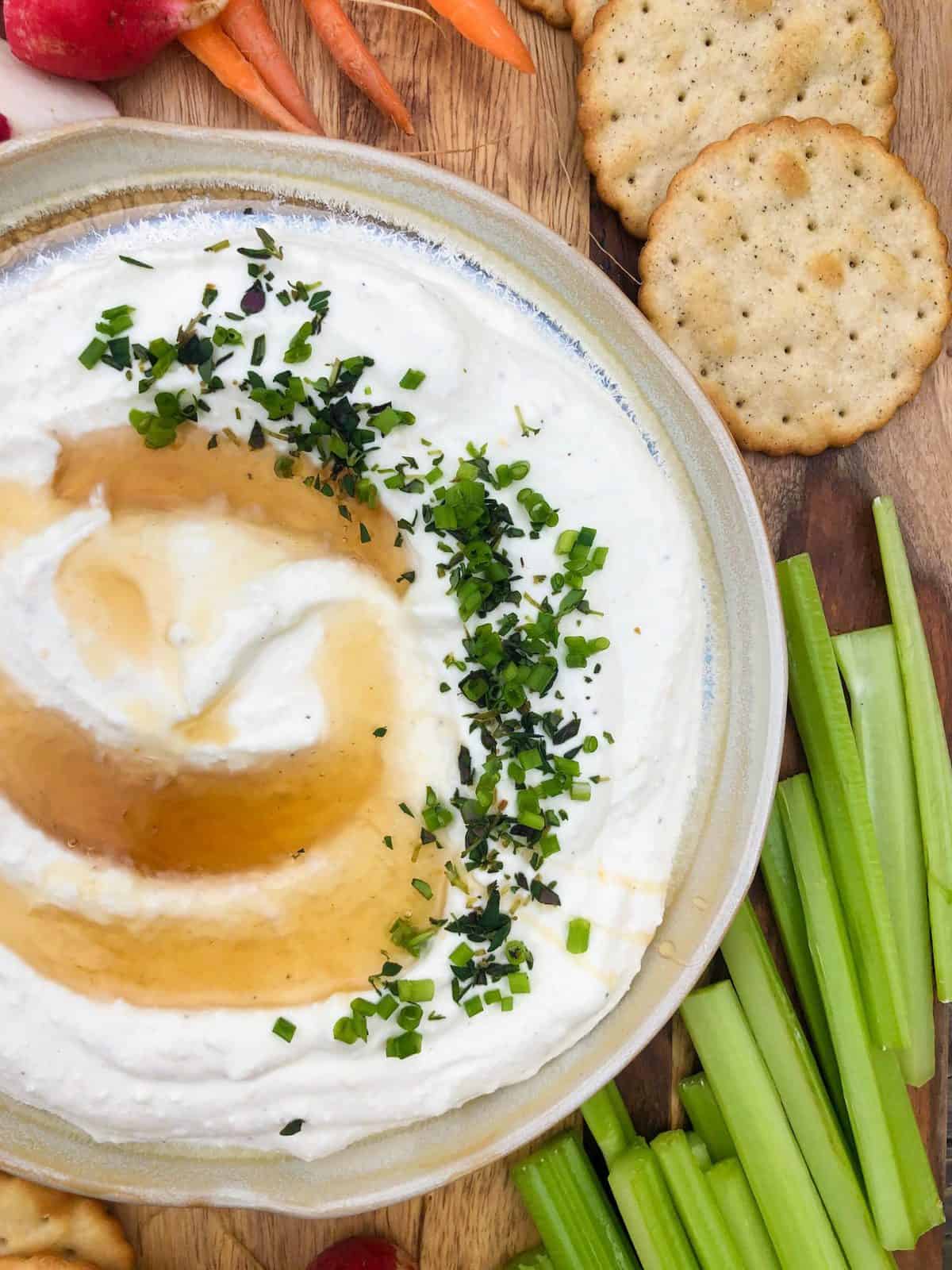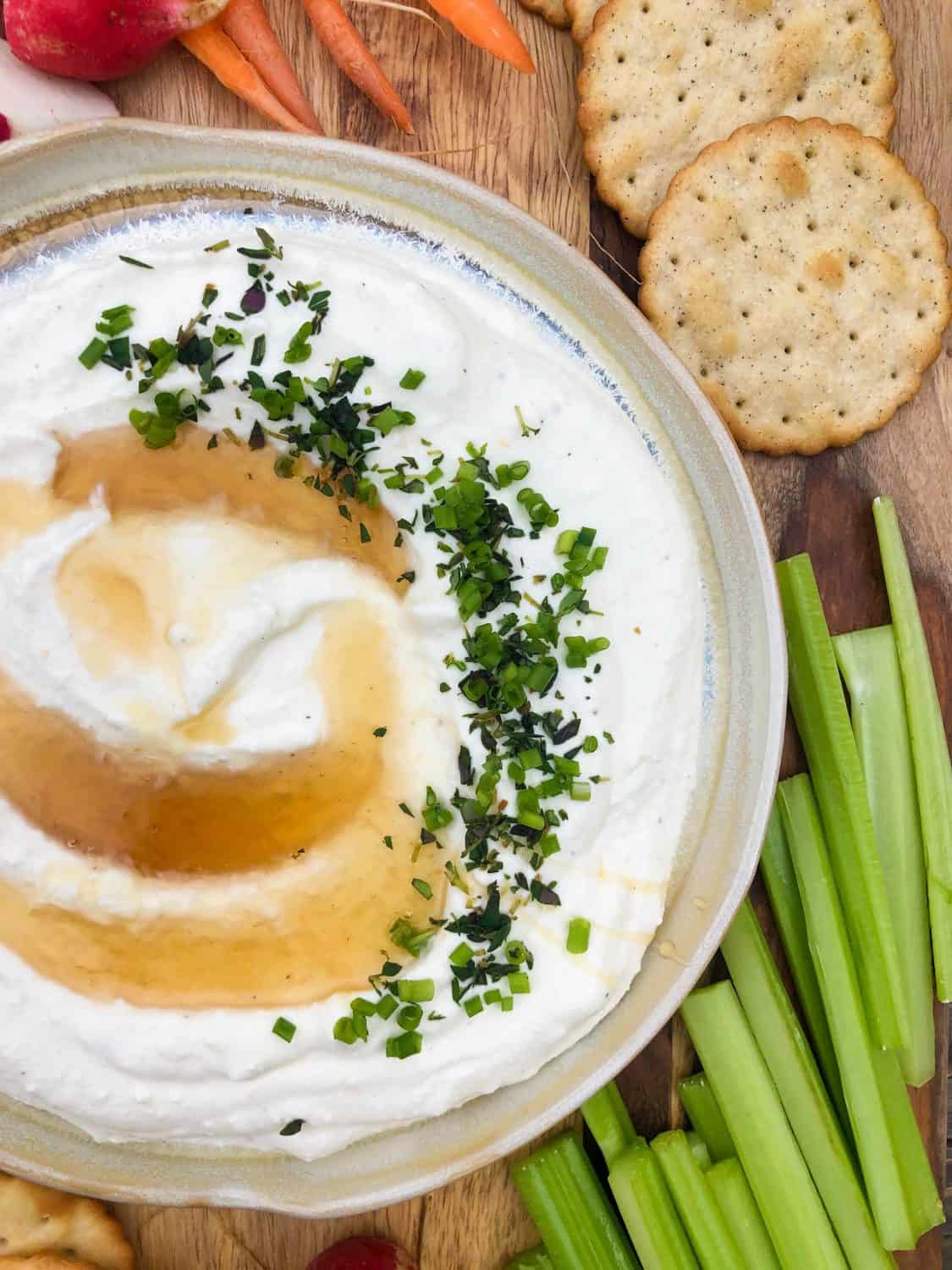 Our smooth + creamy Honey Thyme Feta Dip is the perfect match for crisp crackers, crunchy veggies, and a cool glass of California wine.
As-is we love this slightly sweet-tart recipe, but when we are in the mood for a little spice with our crudite we drizzle this dip with hot honey!
Craving more CA Grown goodness? Follow us on Pinterest for fresh and fabulous recipe inspiration!
BE SURE TO SHARE YOUR HEALTHY SNACK RECIPE CREATIONS WITH US BY SNAPPING A PIC AND TAGGING US ON SOCIAL USING #CAGROWN.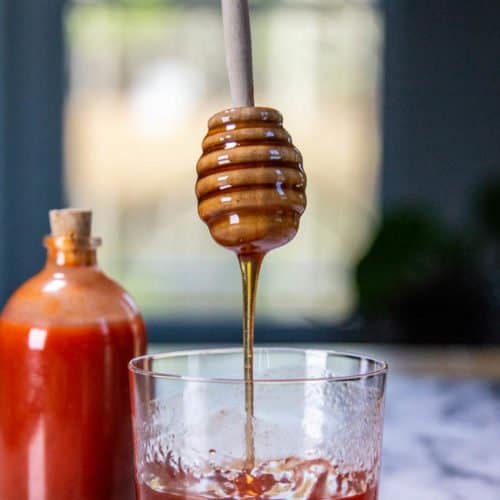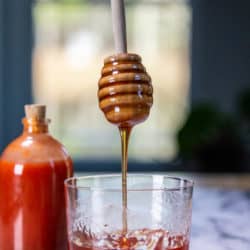 Hot Honey
Our small-batch hot honey recipe takes less than a minute to make and is completely customizable.
Ingredients
1/4 cup California honey
1 teaspoon hot sauce if you desire hotter increase hot sauce up to 1 tablespoon
Instructions
Stir the honey and hot sauce together right before serving.
More CA Grown kitchen tutorials!
We love kitchen projects and we are guessing you do too! Keep scrolling for a few of our best kitchen tutorials.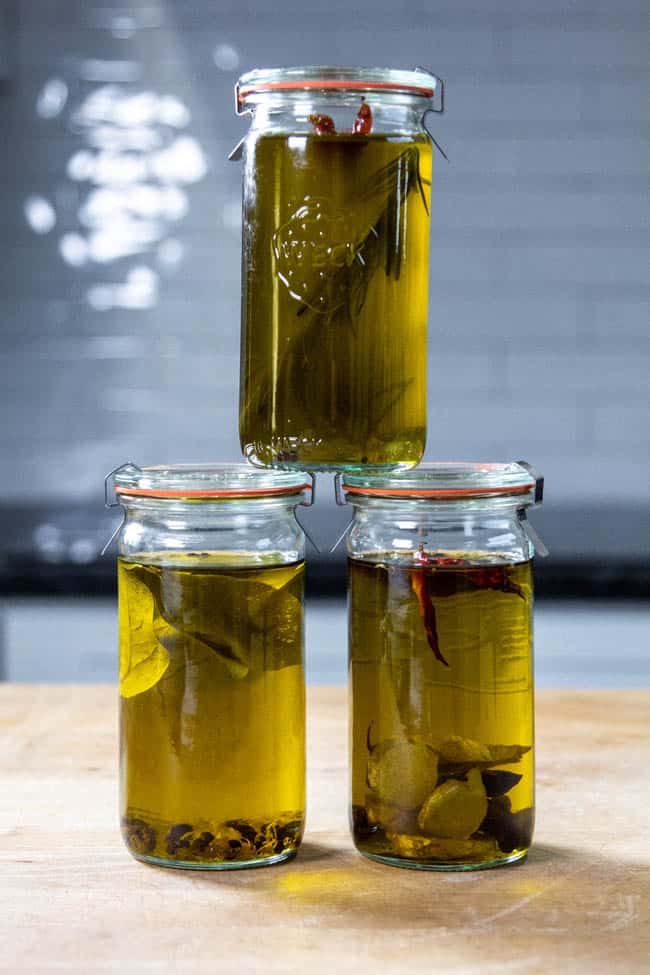 How to make, use, and store flavored oils.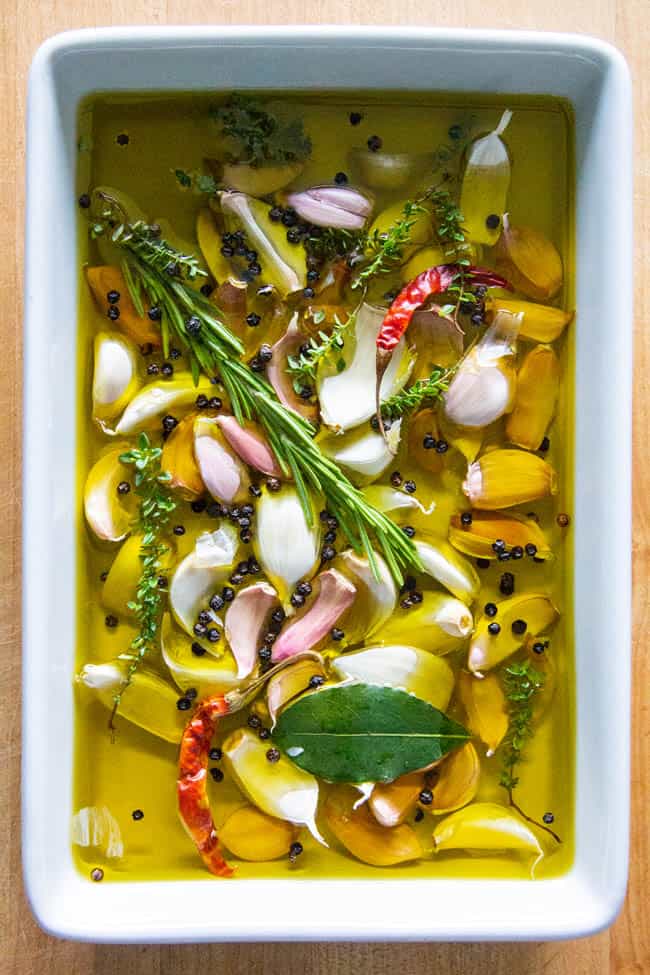 A simple recipe with maximum payoff! These tender, confit garlic cloves can be used in a variety of ways as well as the garlic-flavored oil.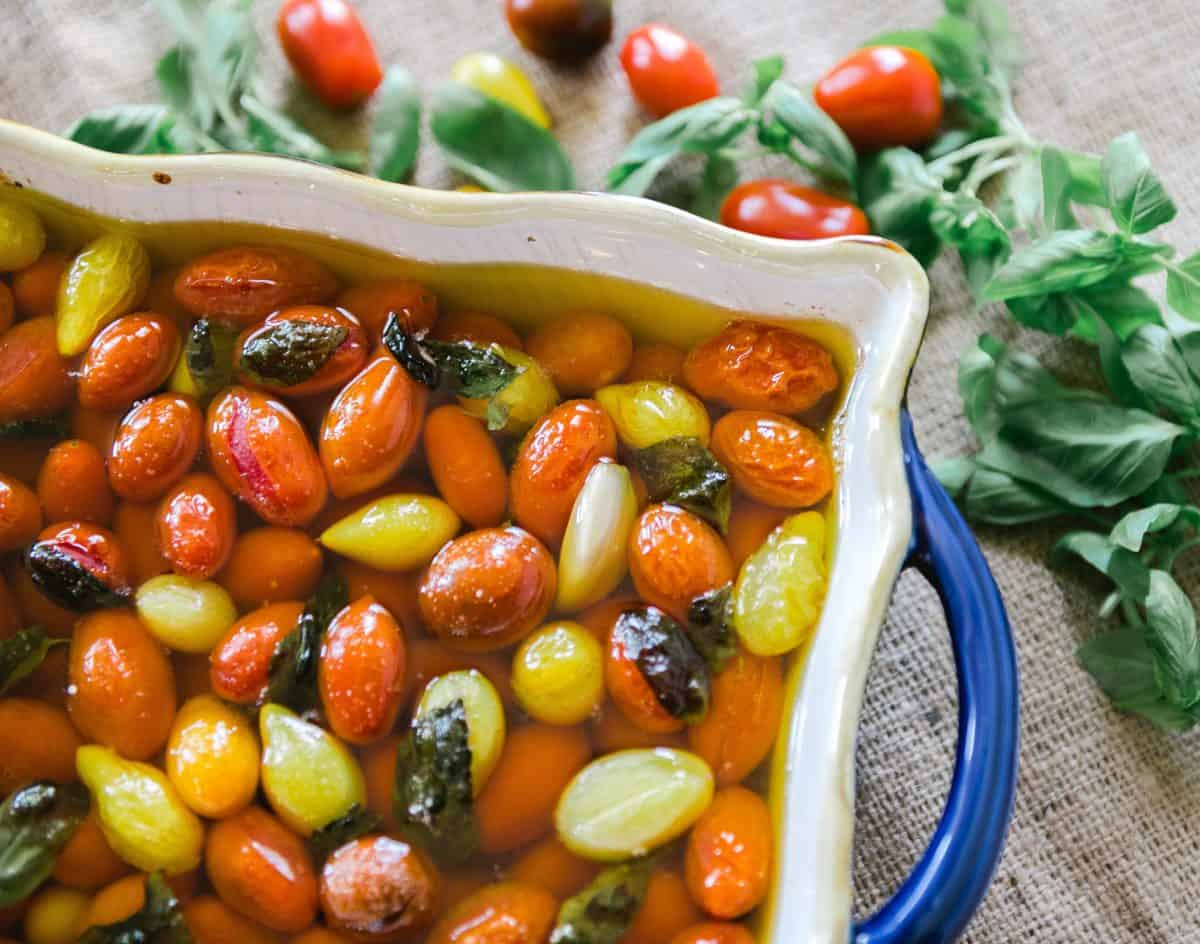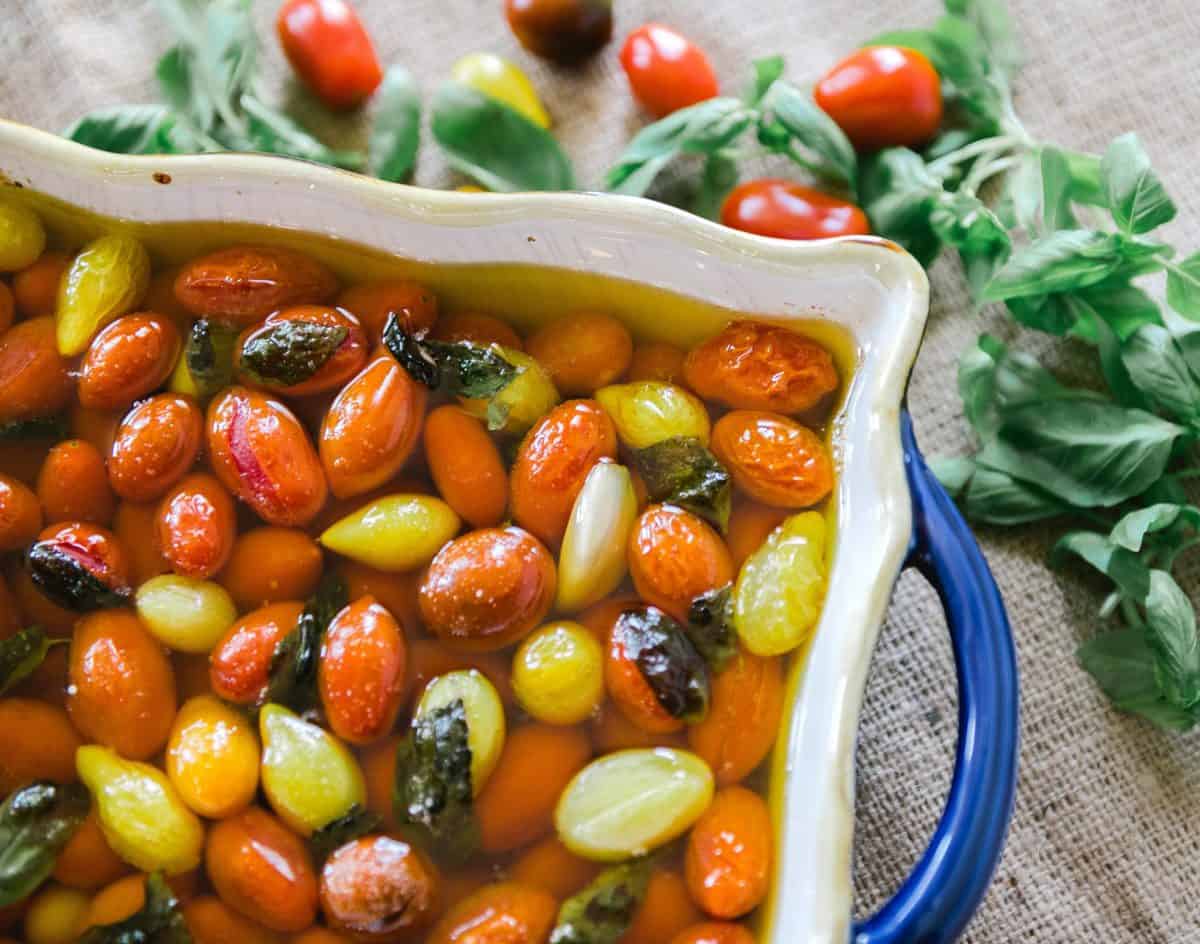 This tutorial from Teri of No Crumb's Left is an easy and delicious way to preserve fresh summer tomato flavor, plus it's super versatile.
Use it as a soup or sauce base, a salad dressing, or toss it with pasta for a condiment with a tomato kick.