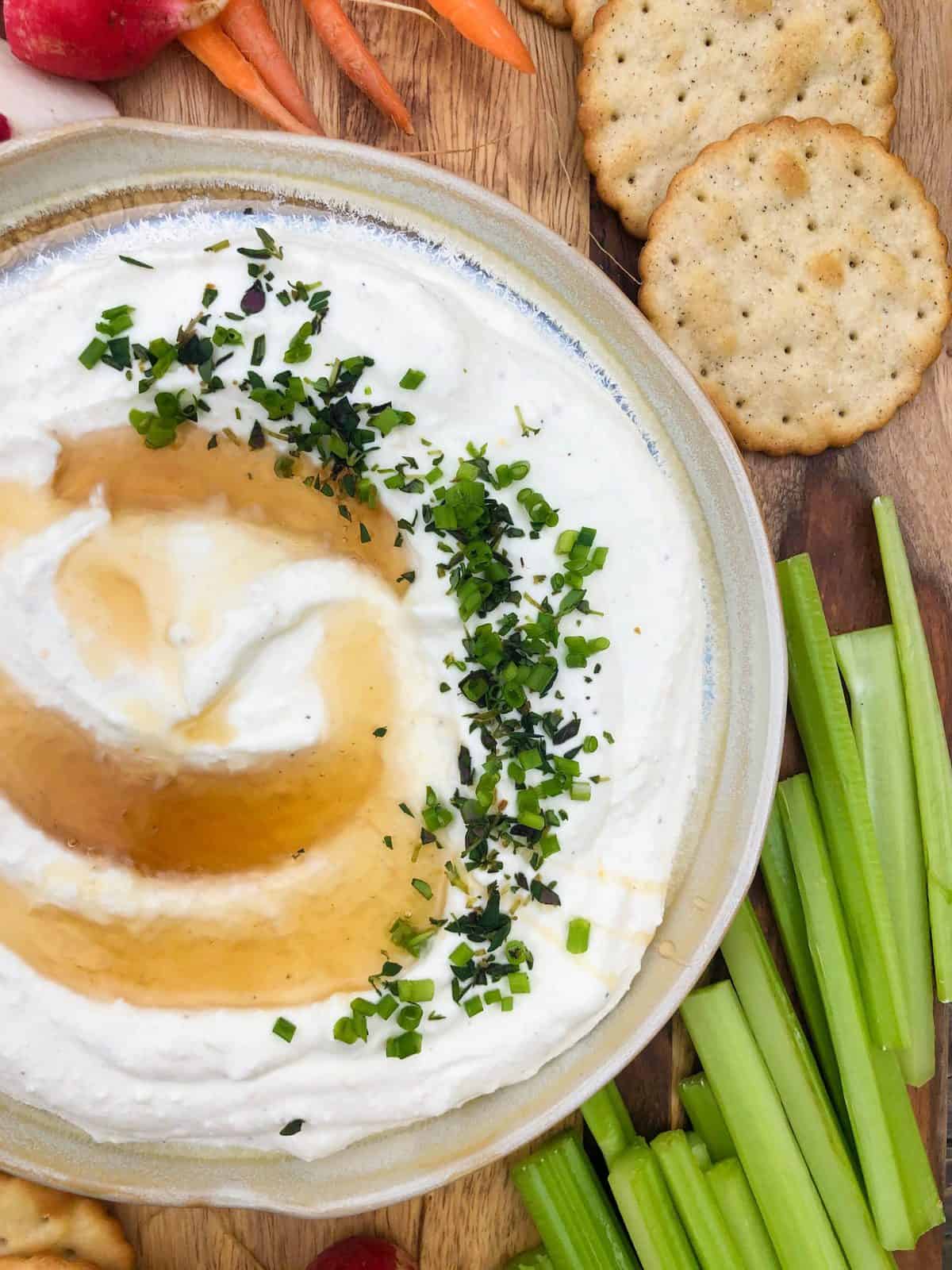 CA GROWN Blog
Discover. Learn. Connect.
Honey Thyme Feta Dip
March 18, 2020
Eat the Season!
Sign Up For Weekly Recipes
« Back to Recipes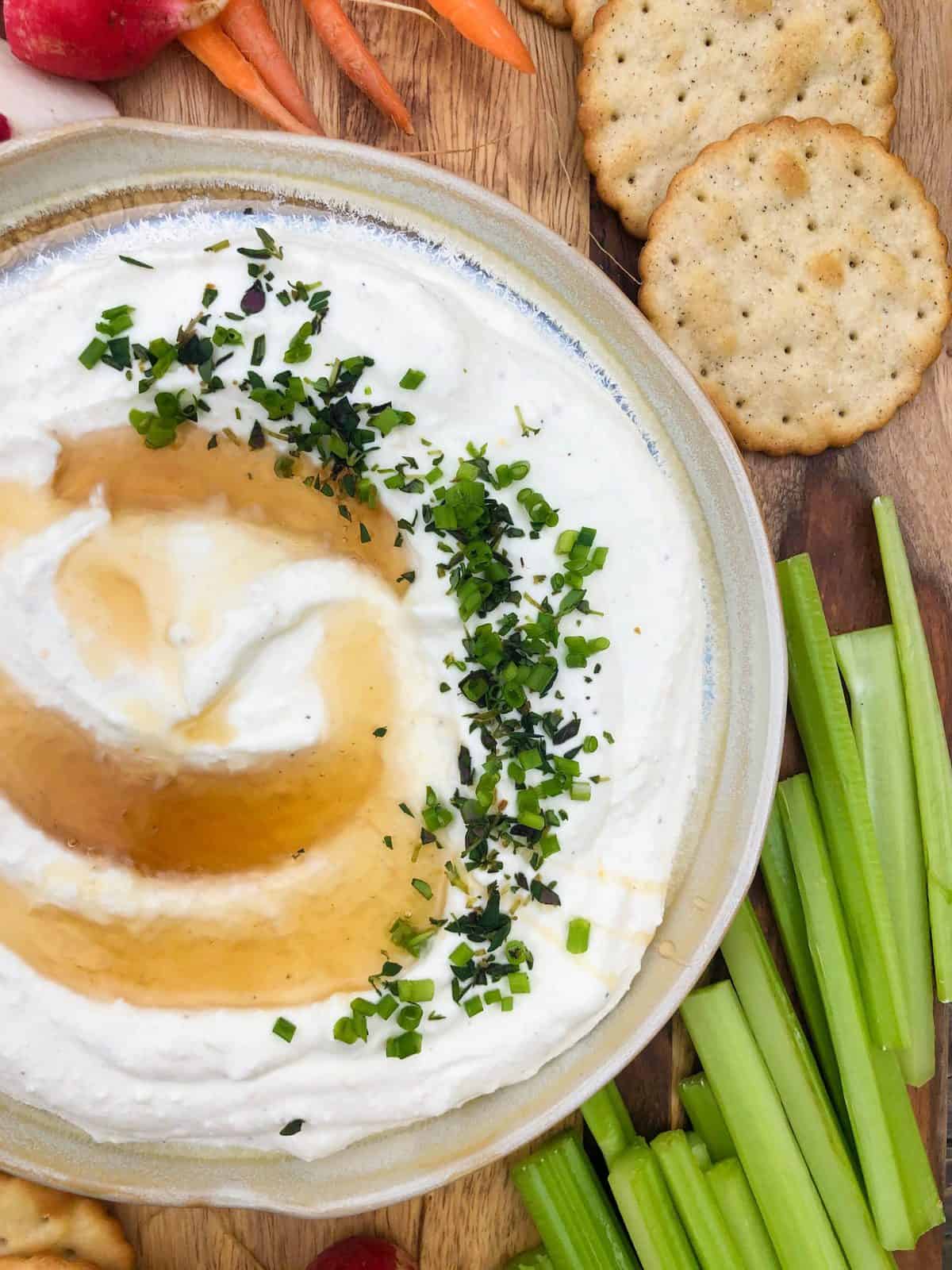 Honey Thyme Feta Dip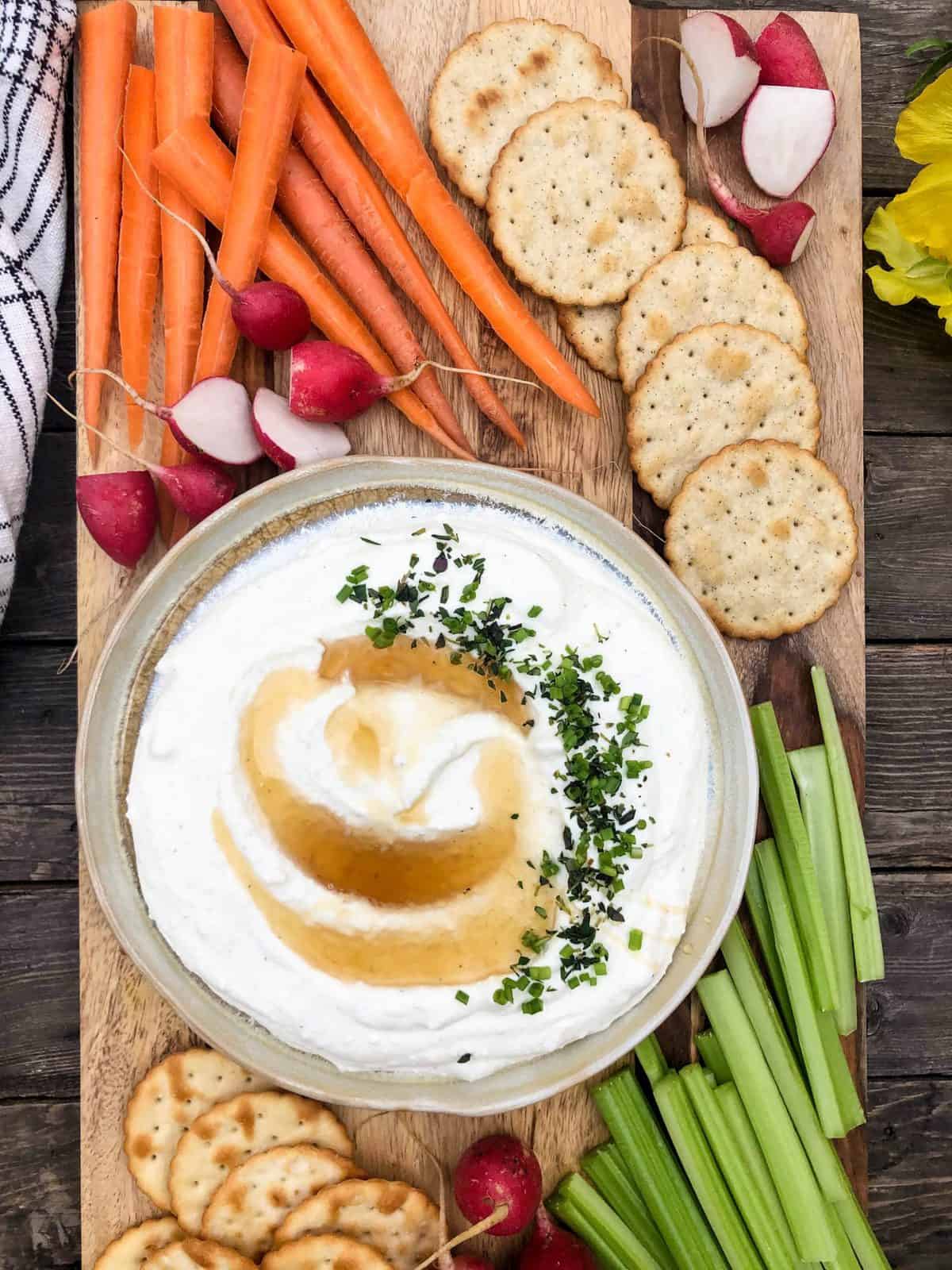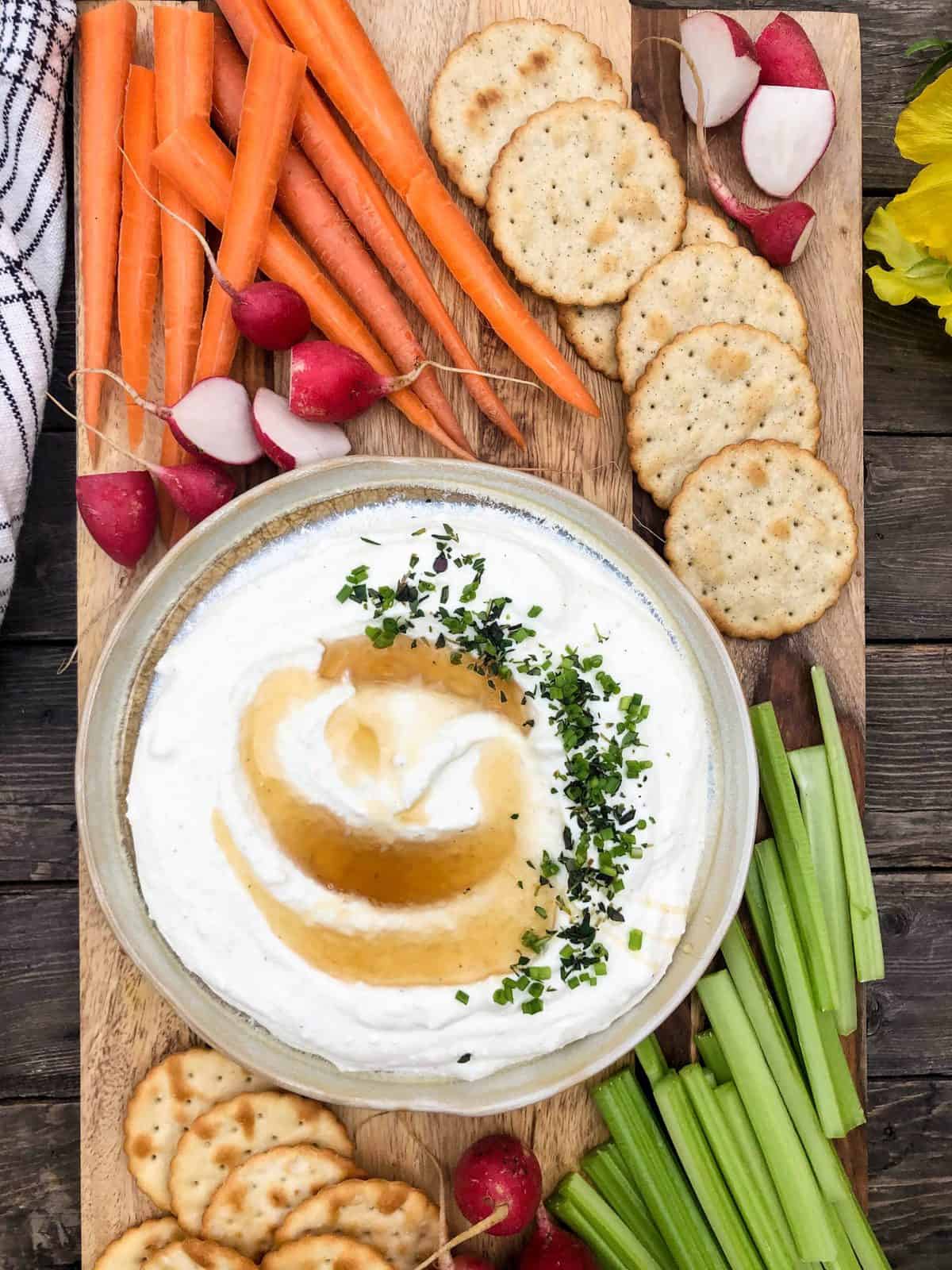 You guys!
This dip is the perfect marriage of savory and sweet. As if the thyme and honey weren't enough, the brightness of the lemon takes it to another level!
This feta dip is perfect for any crunchy veggie or your favorite cracker. And because of the addition of honey, this dip can pass as an after dinner treat that will satisfy any dessert lover.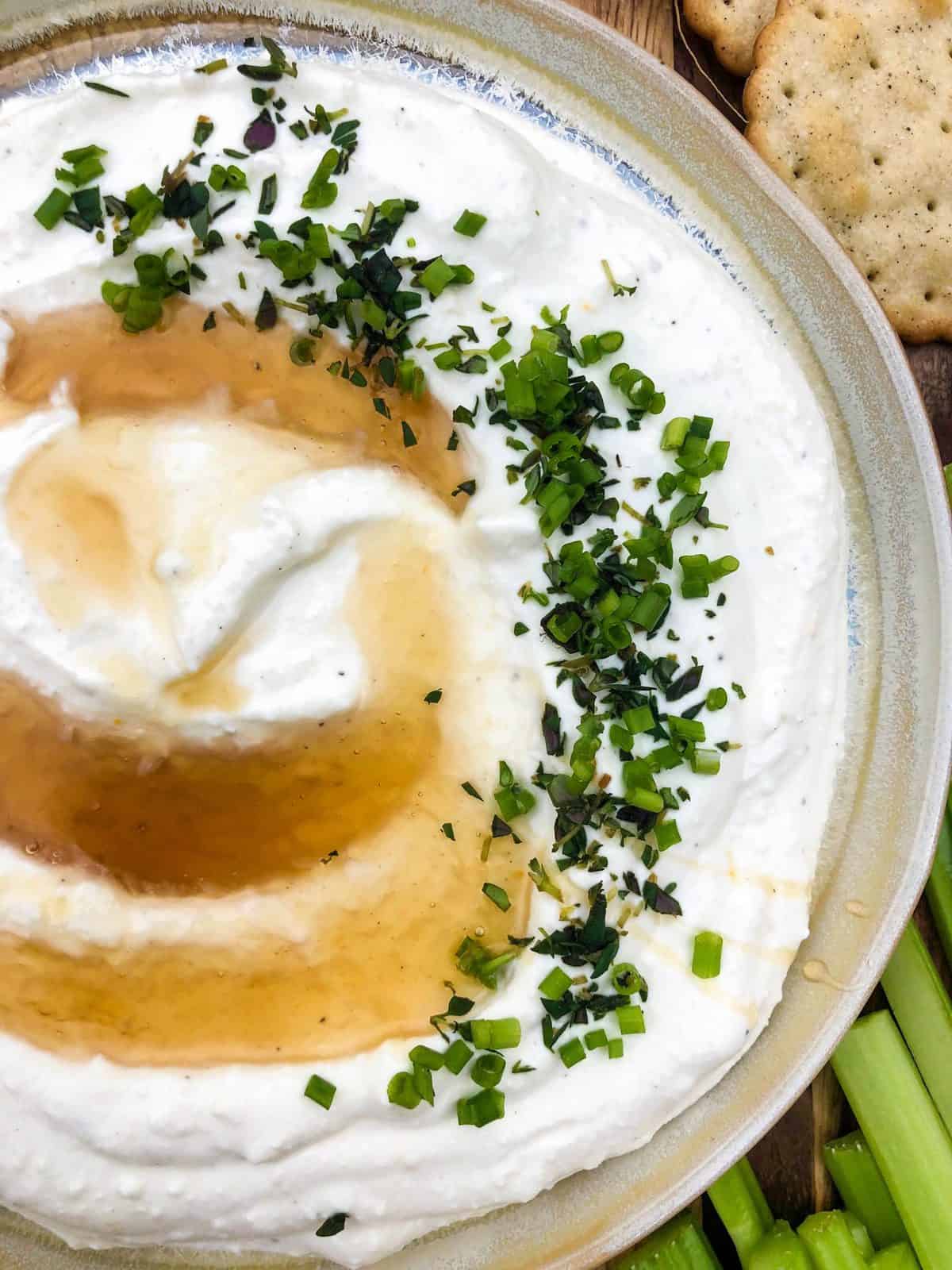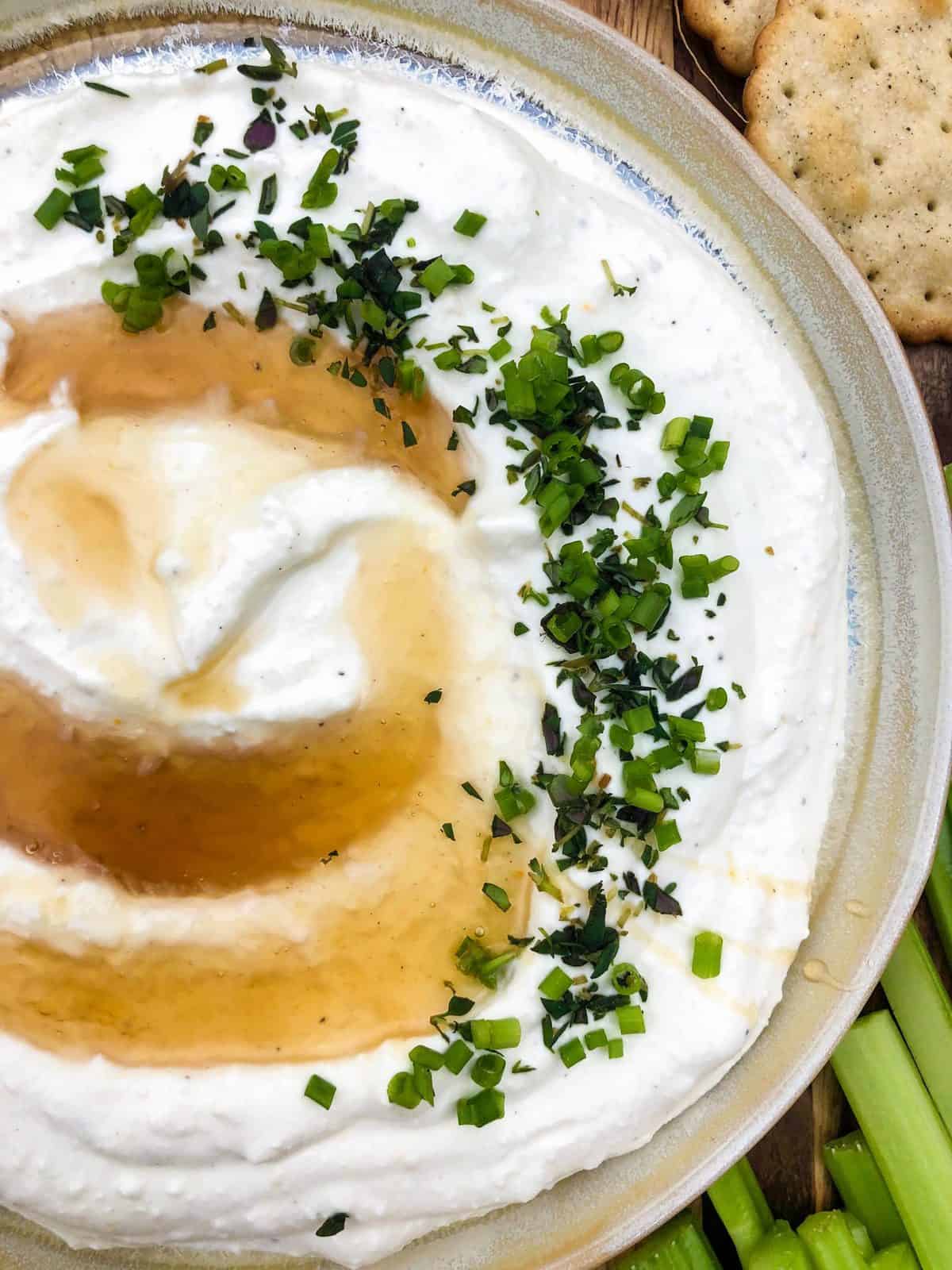 Of course, I love California honey. California ranks #3 in American honey producers, so it shouldn't be too hard to find local honey in your neck of the woods!
This dip takes less than 5 minutes to make too, so no excuses! Let's get going…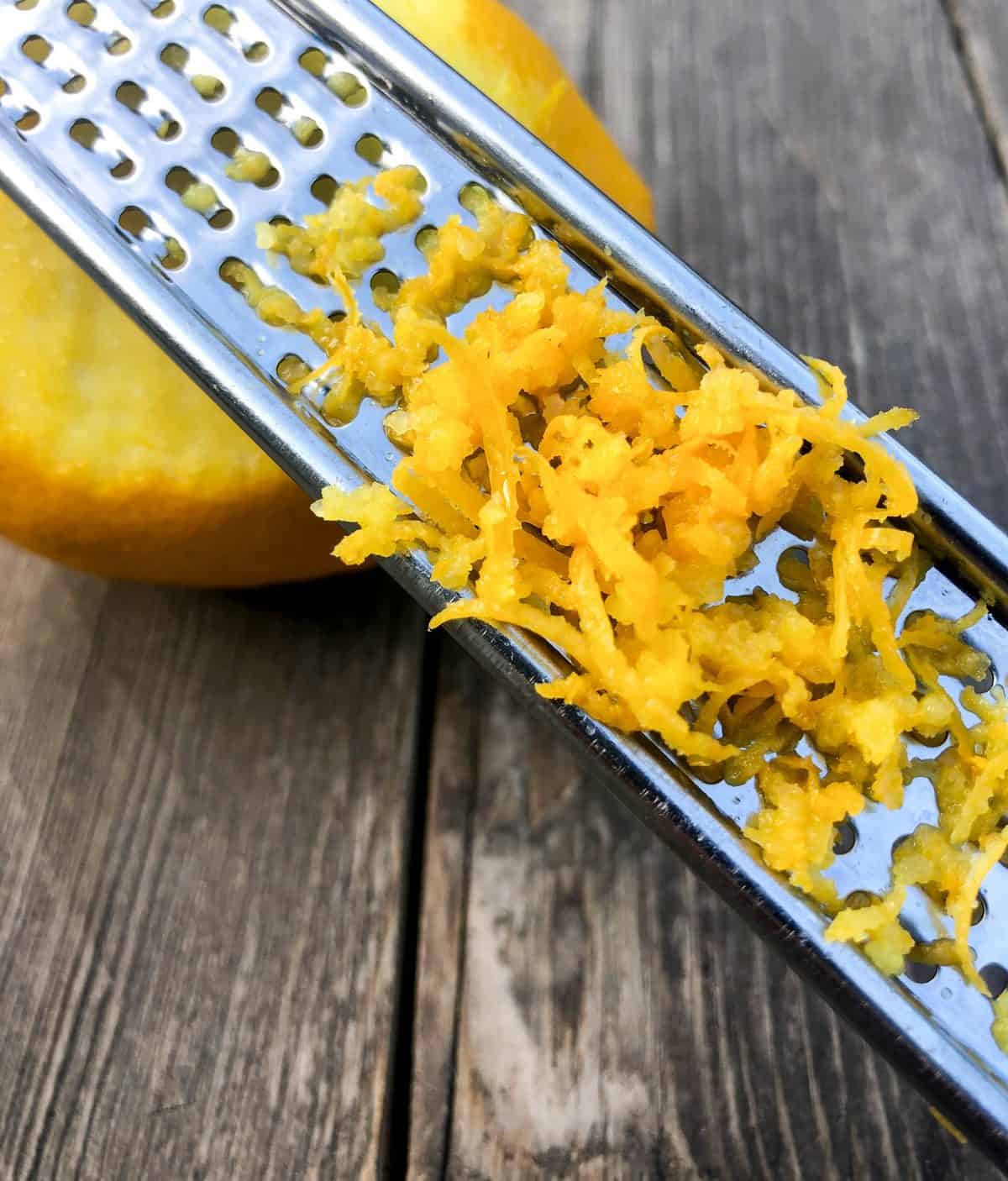 Zest about a tablespoon of lemon and set aside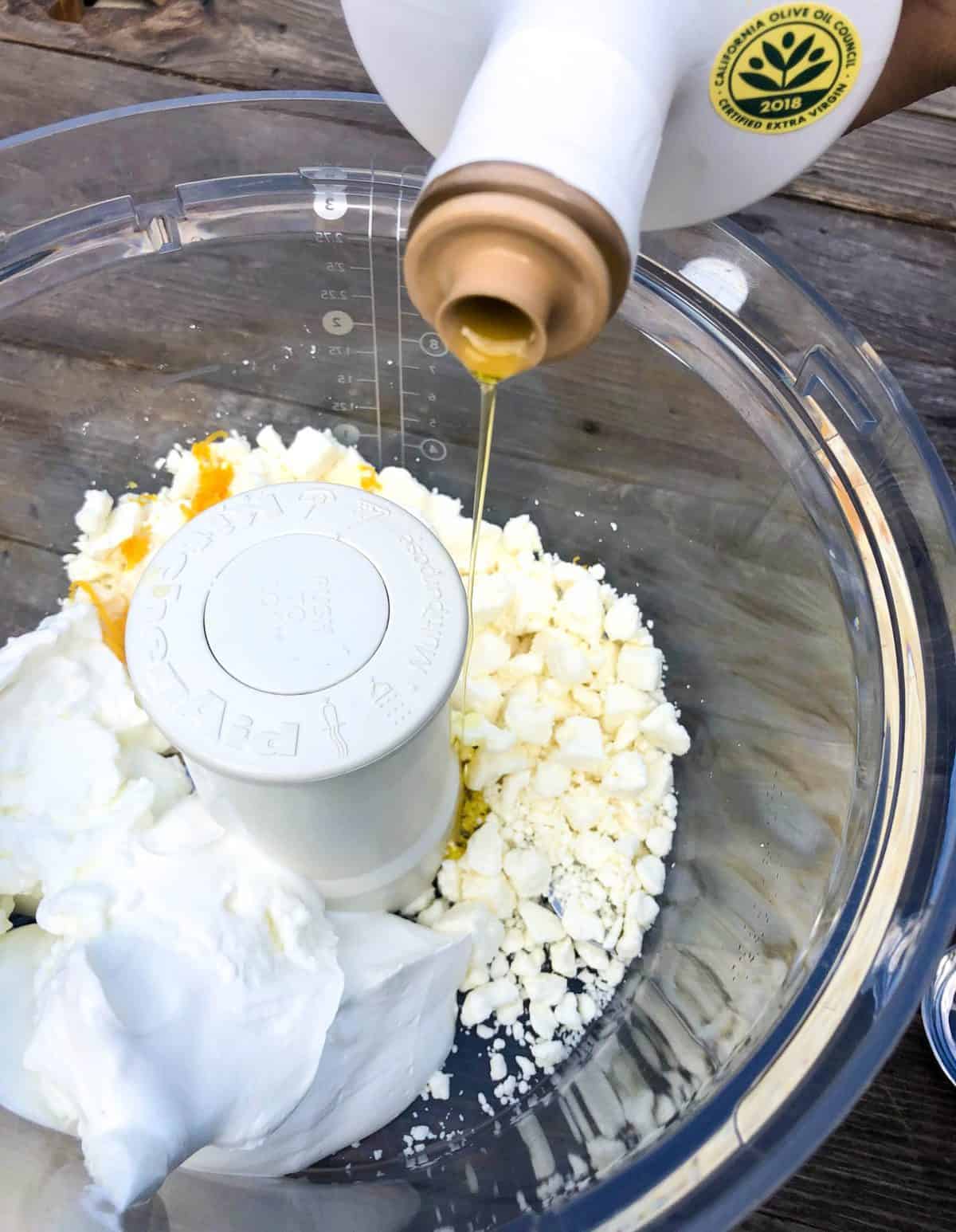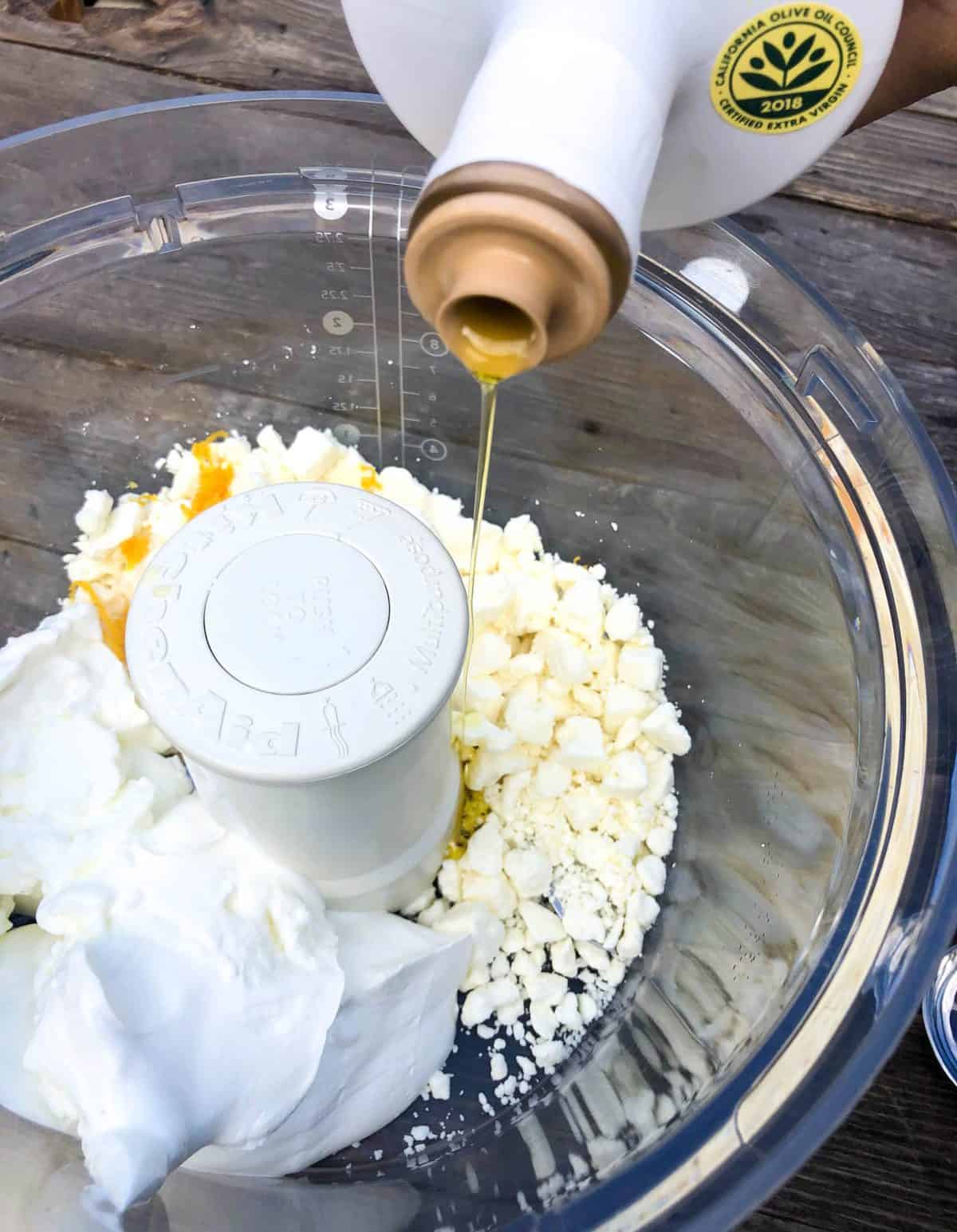 Add the feta, sour cream, yogurt, and lemon zest to a food processor. Pour in 2 tablespoons of extra virgin olive oil.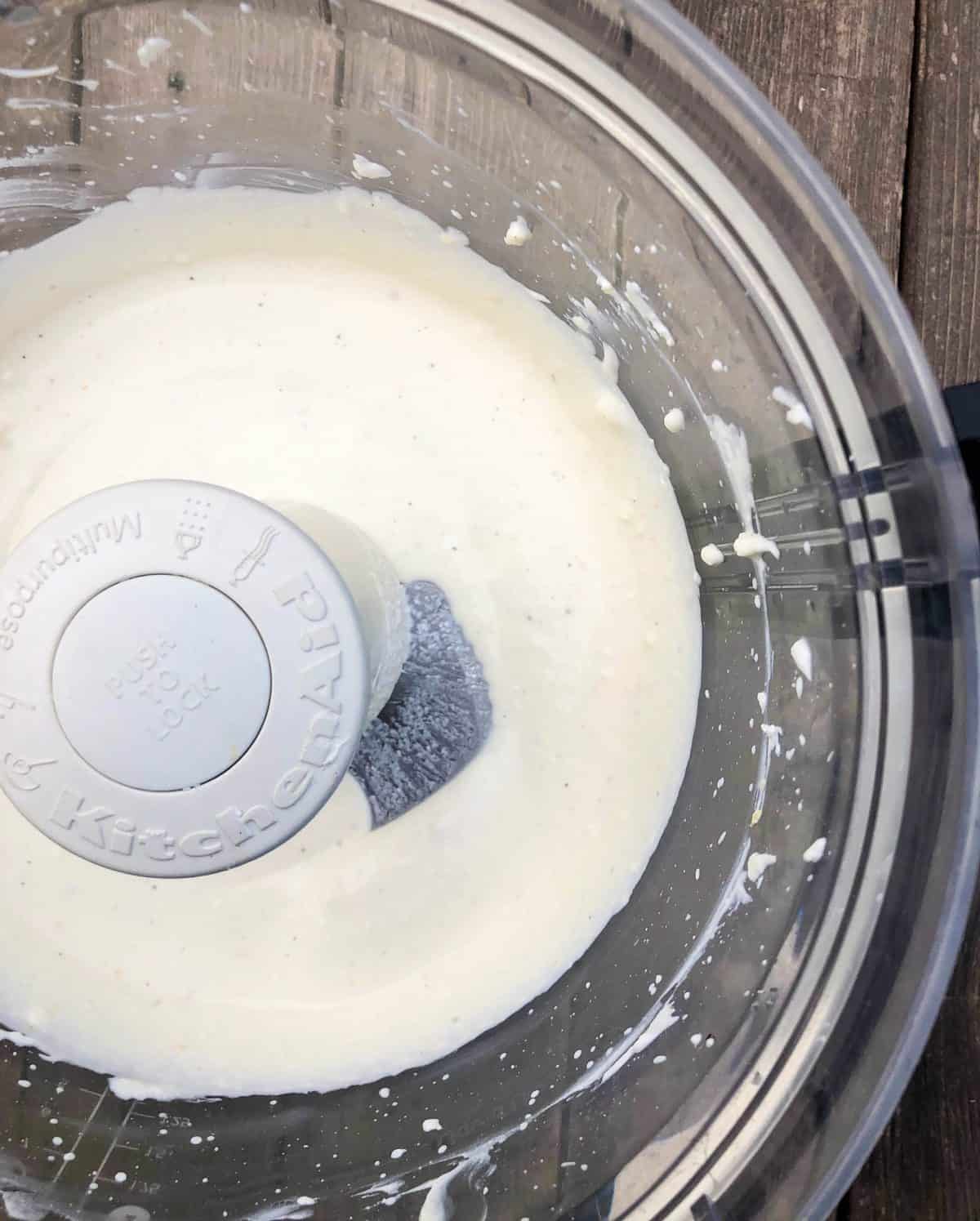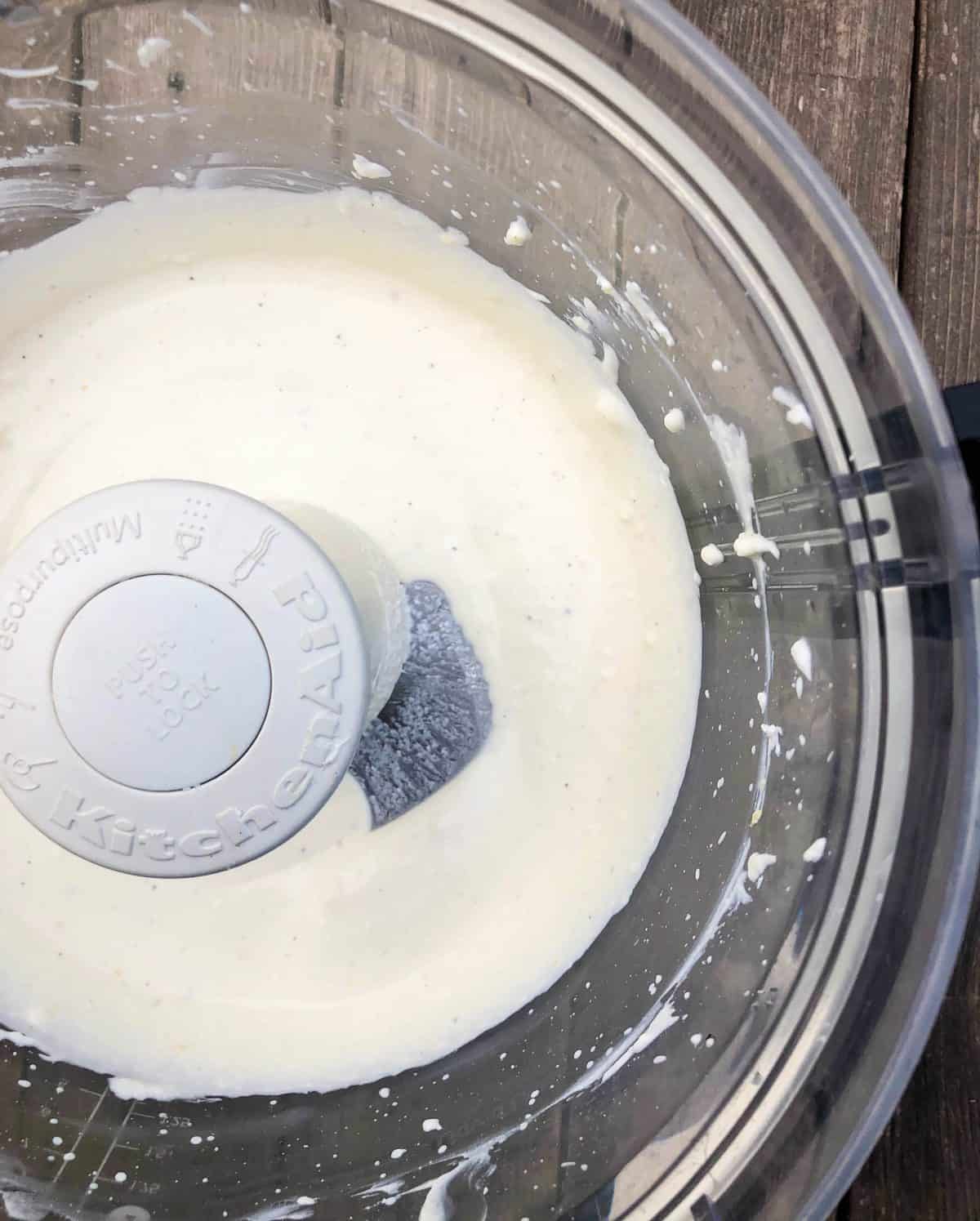 Blend until smooth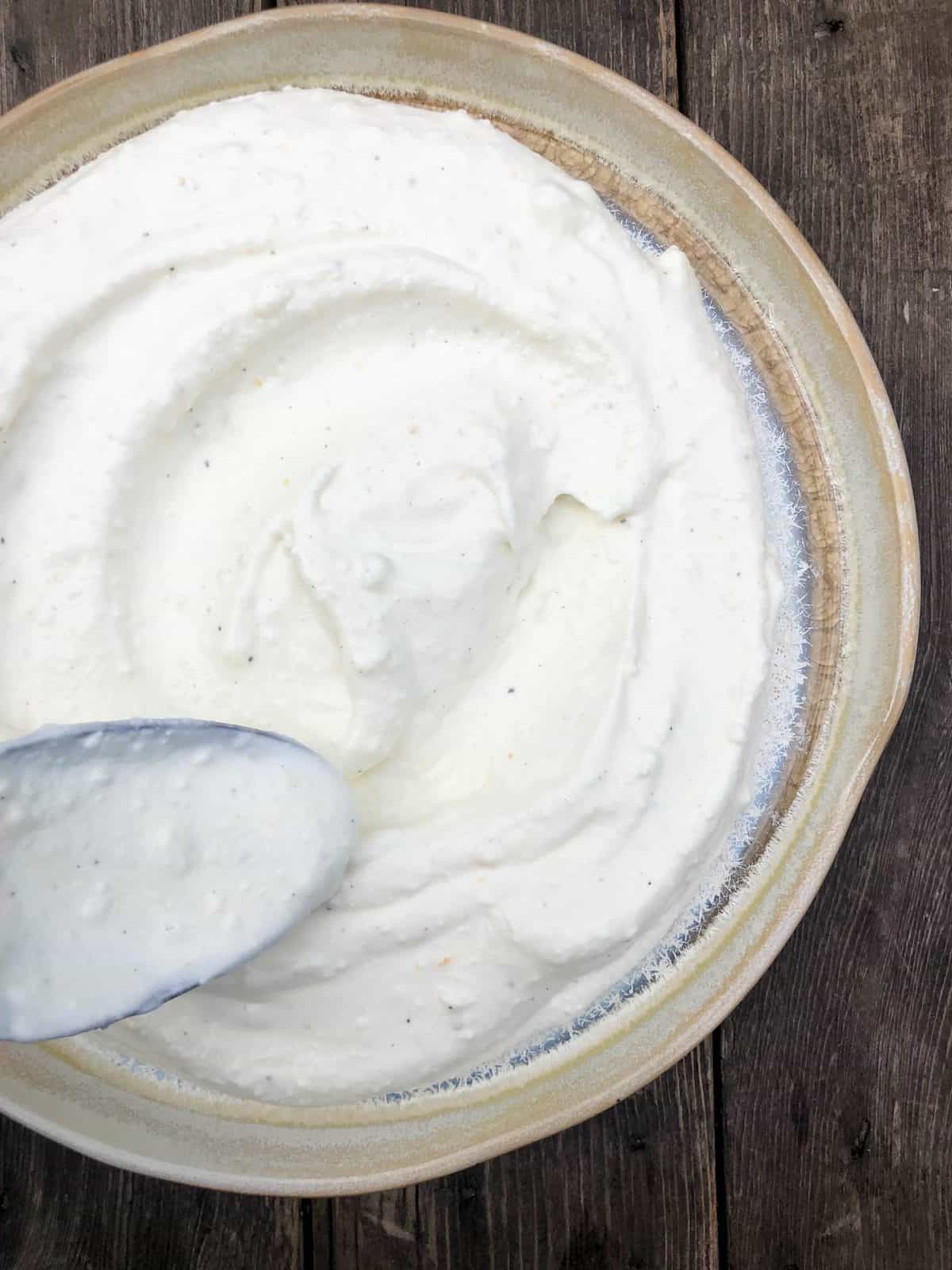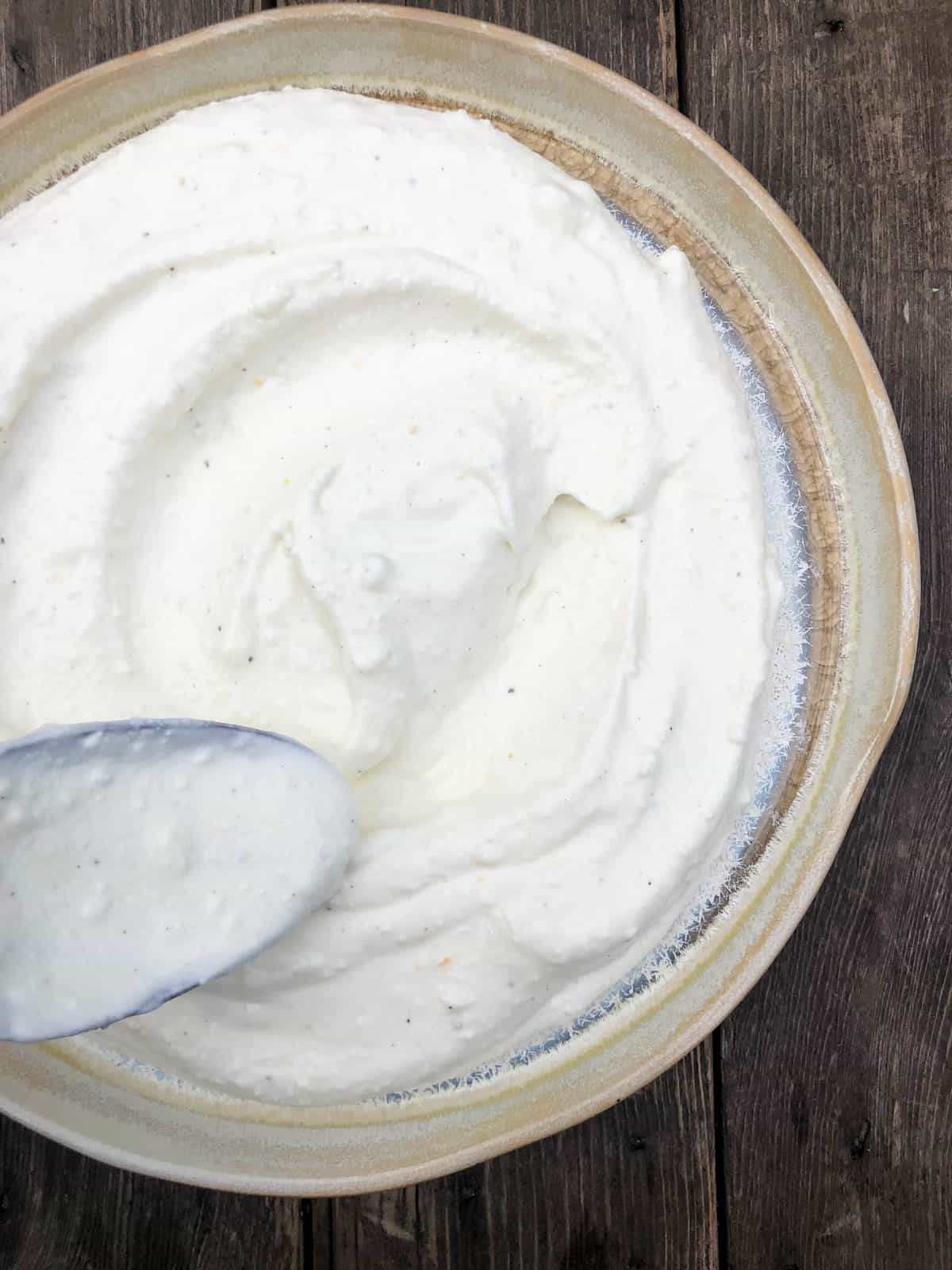 Spoon onto a dish or bowl, creating a swirl pattern for the honey to pool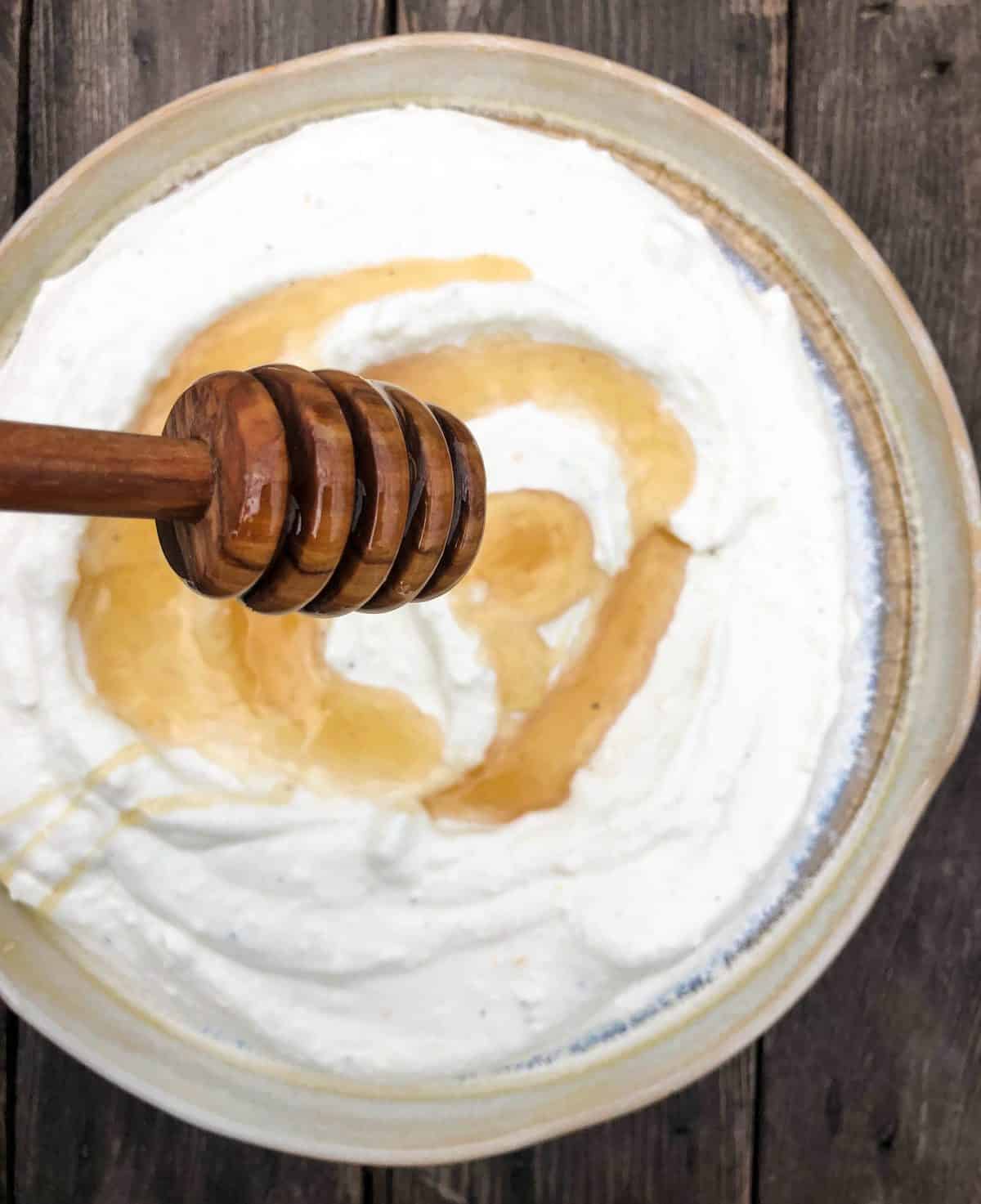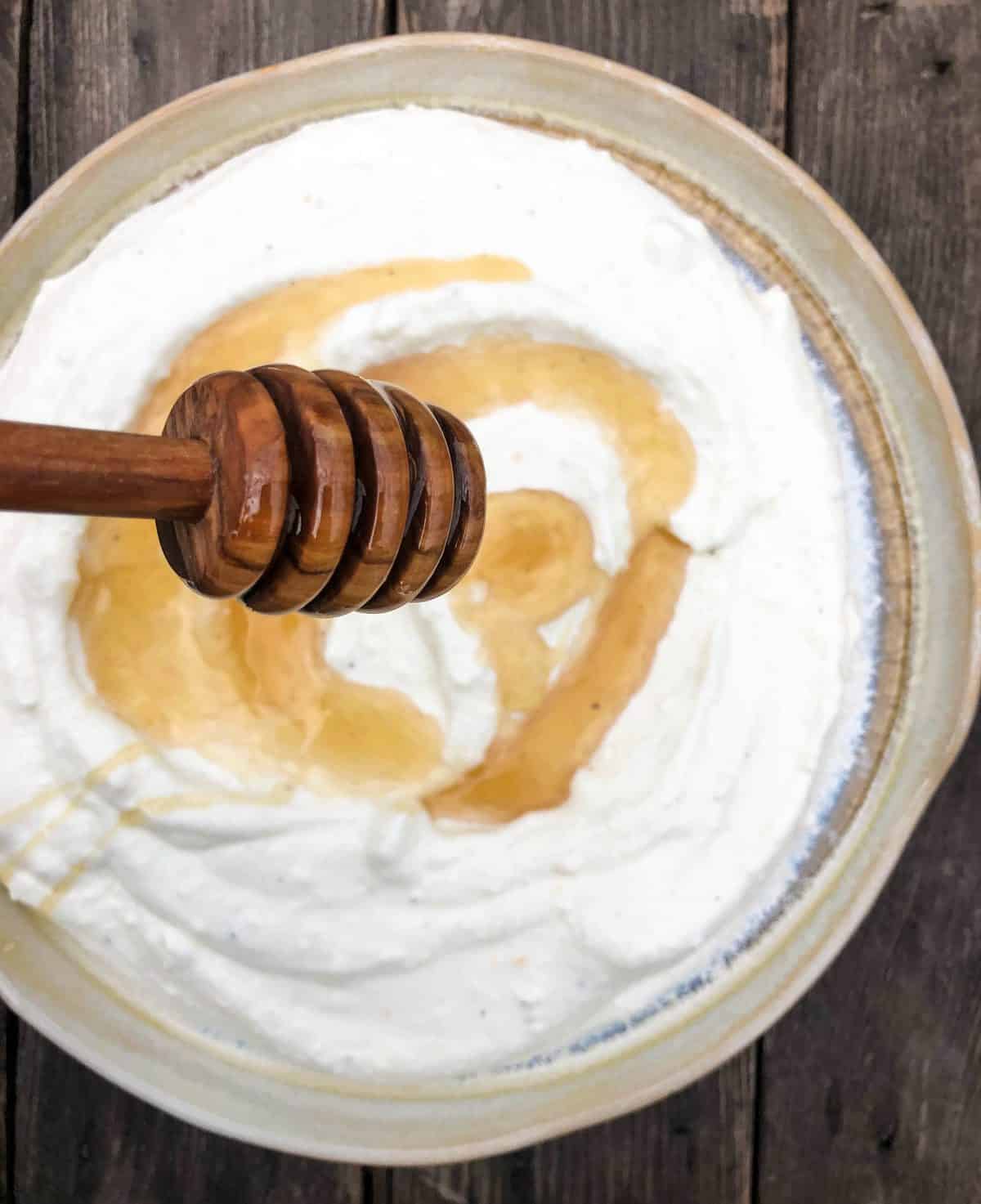 Drizzle the honey over the top of the dip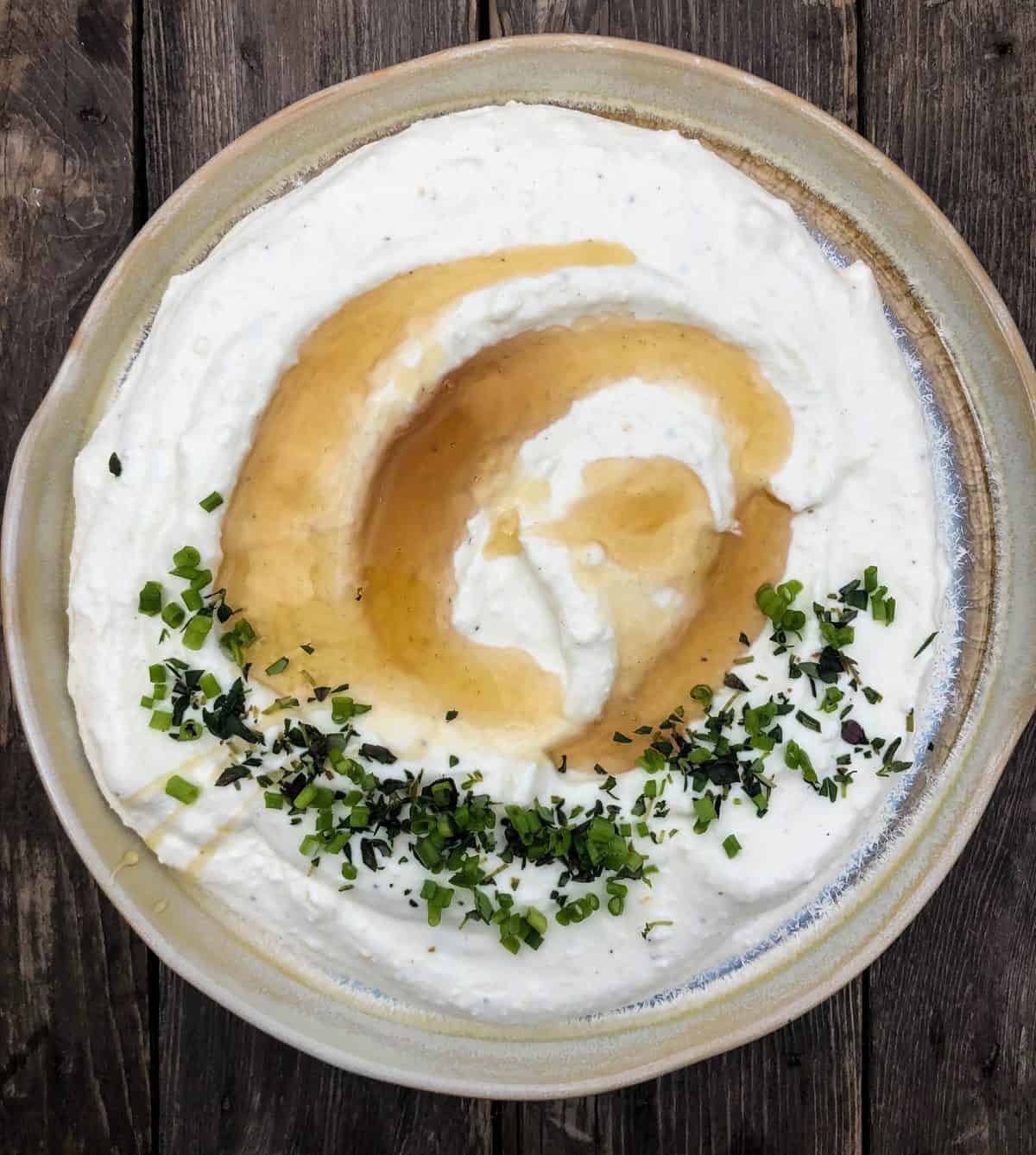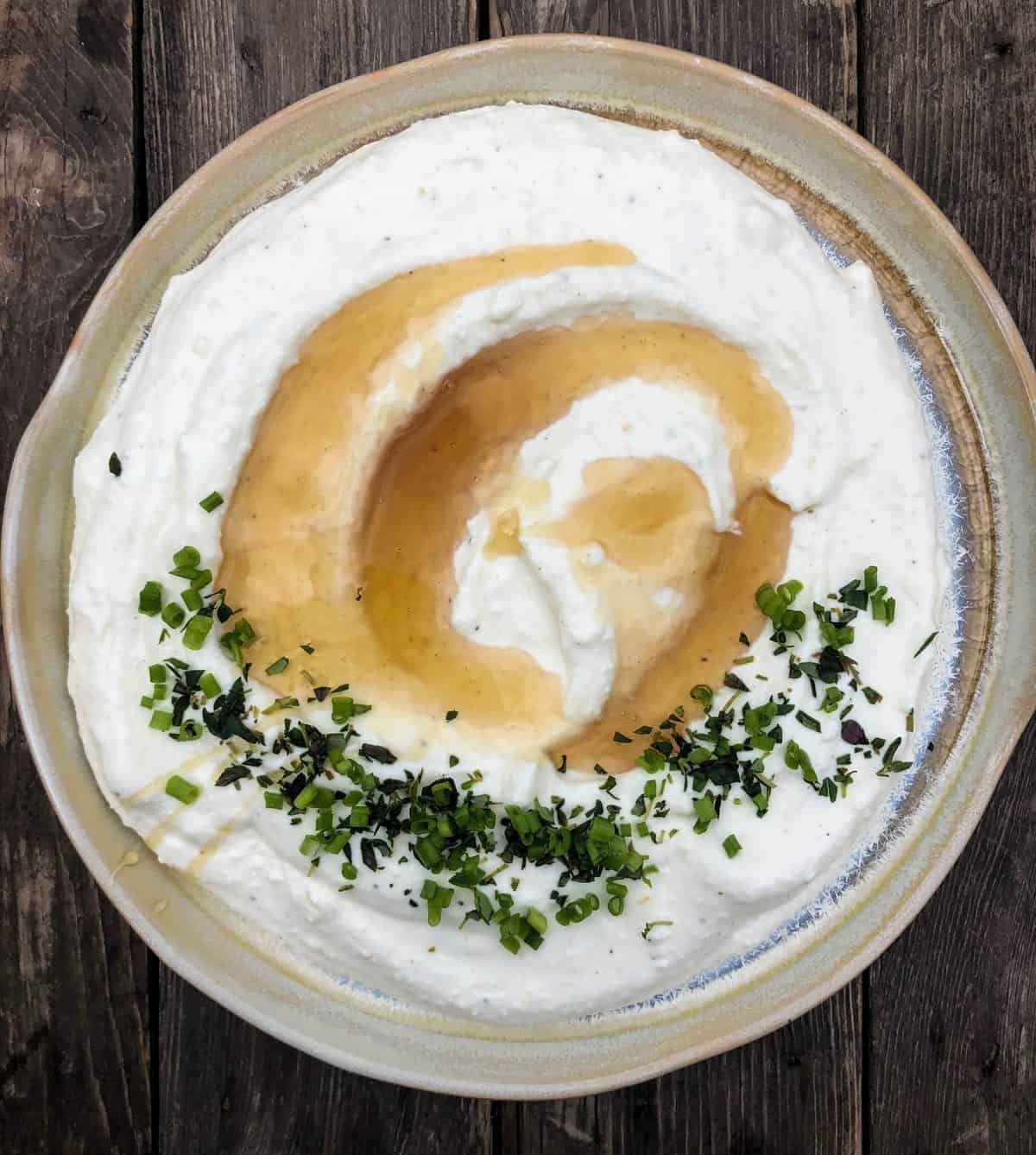 Add the thyme and chives and serve!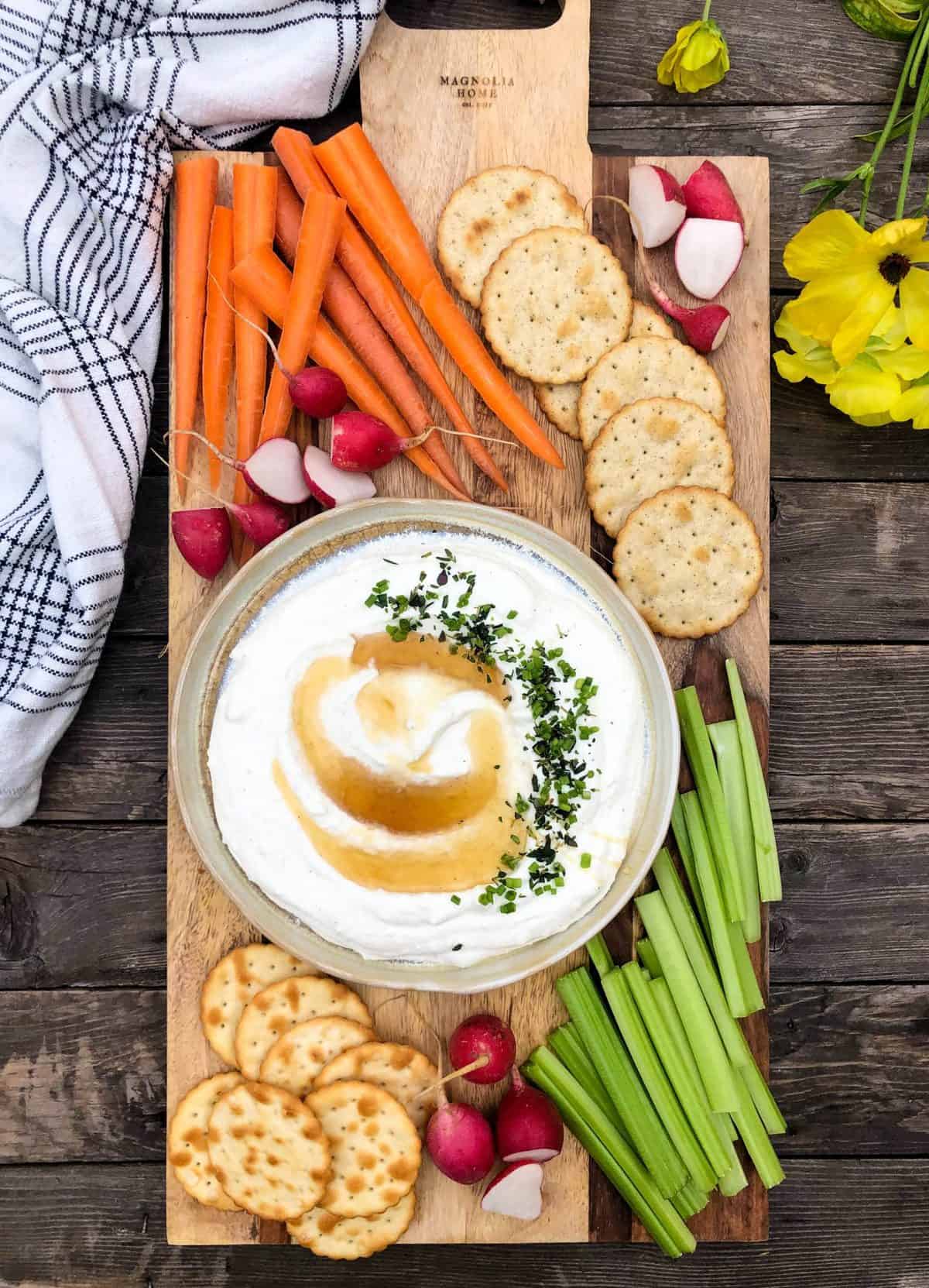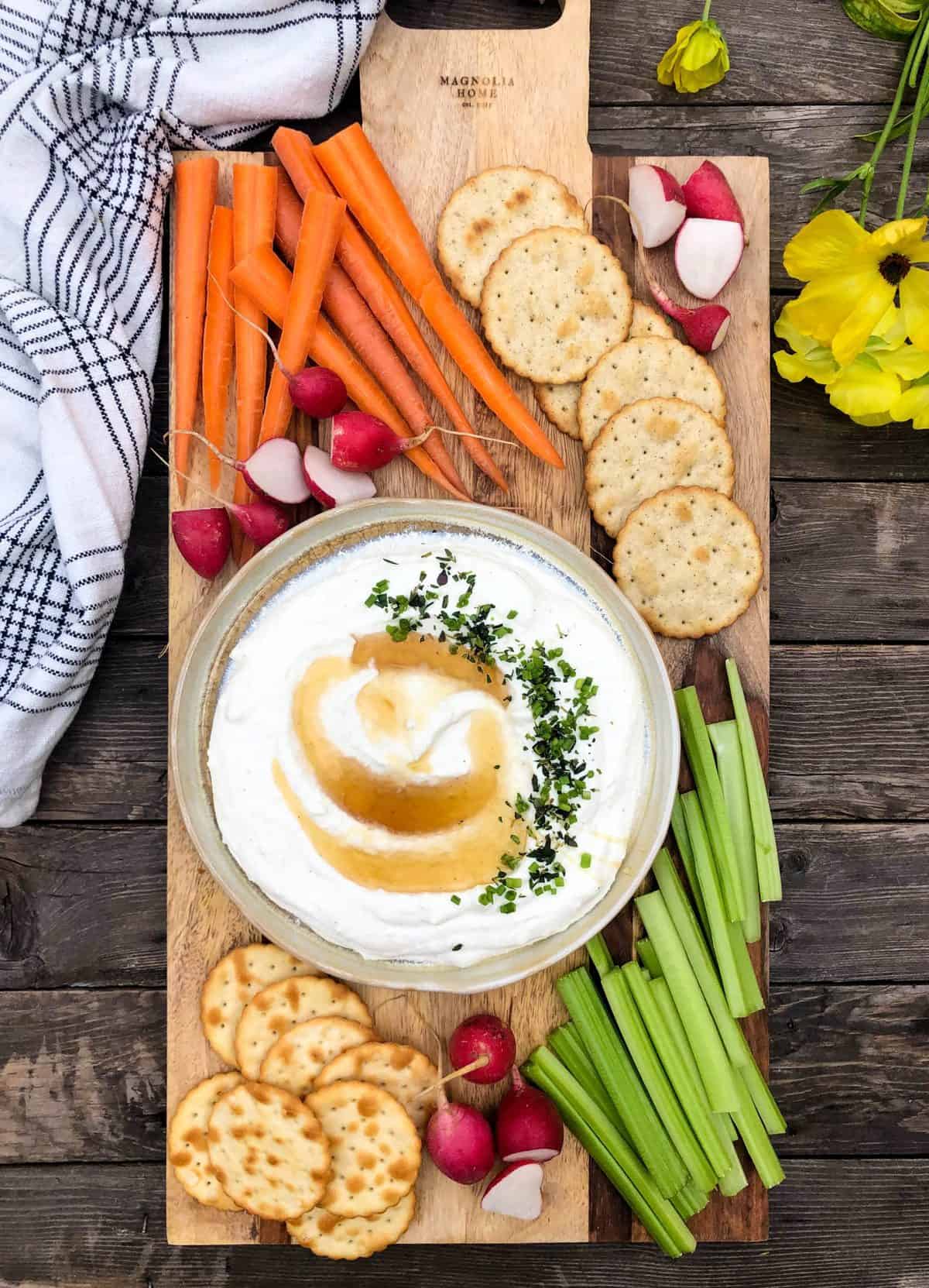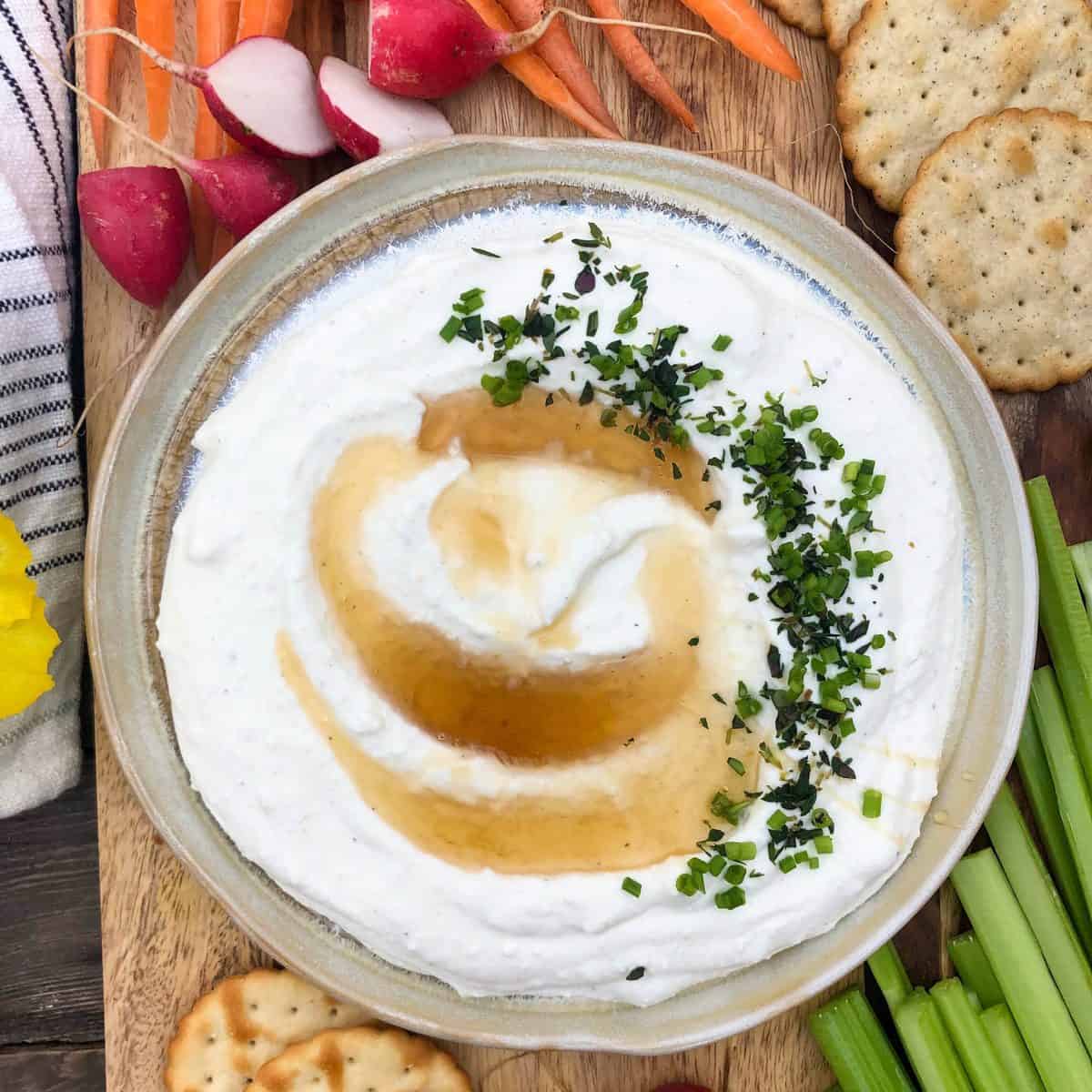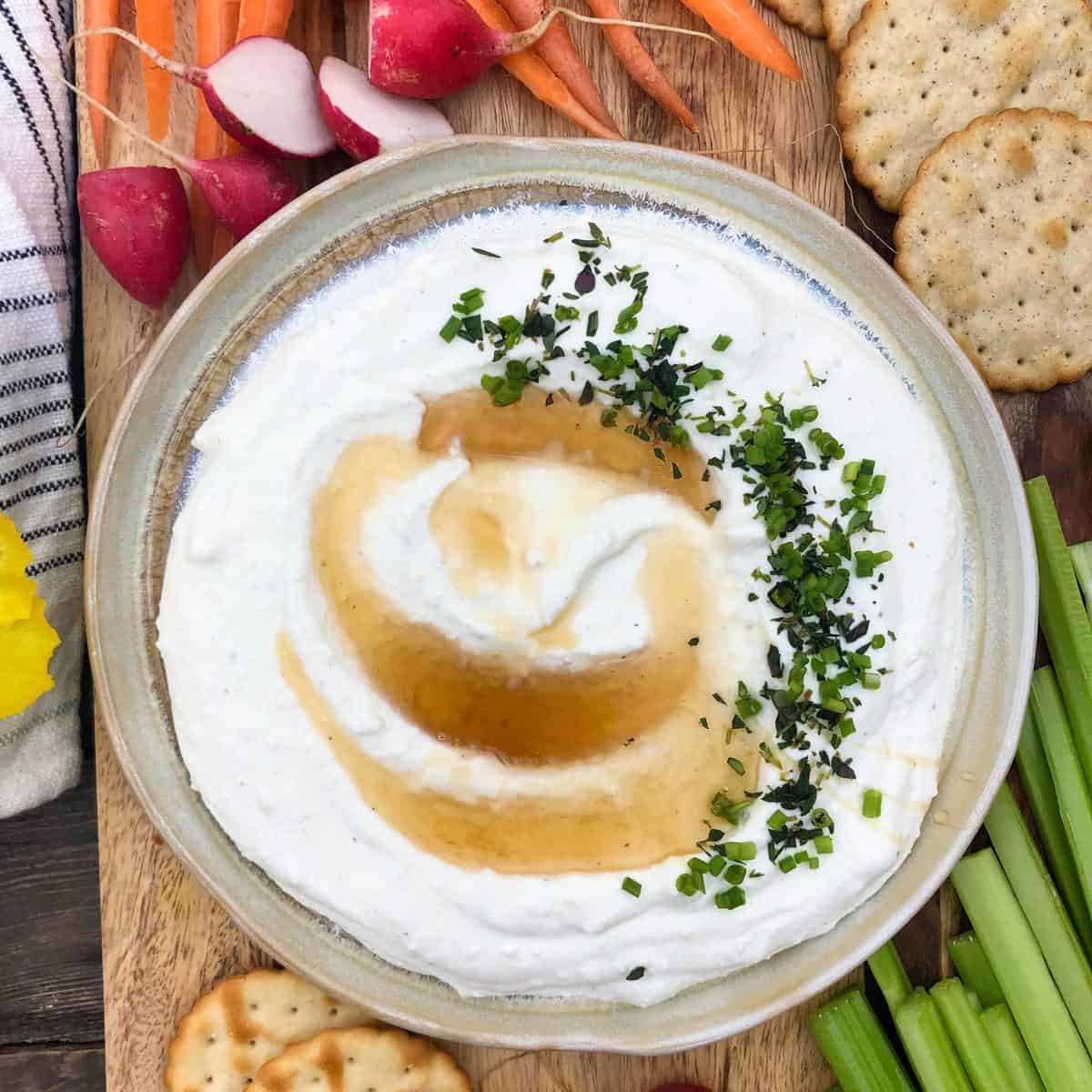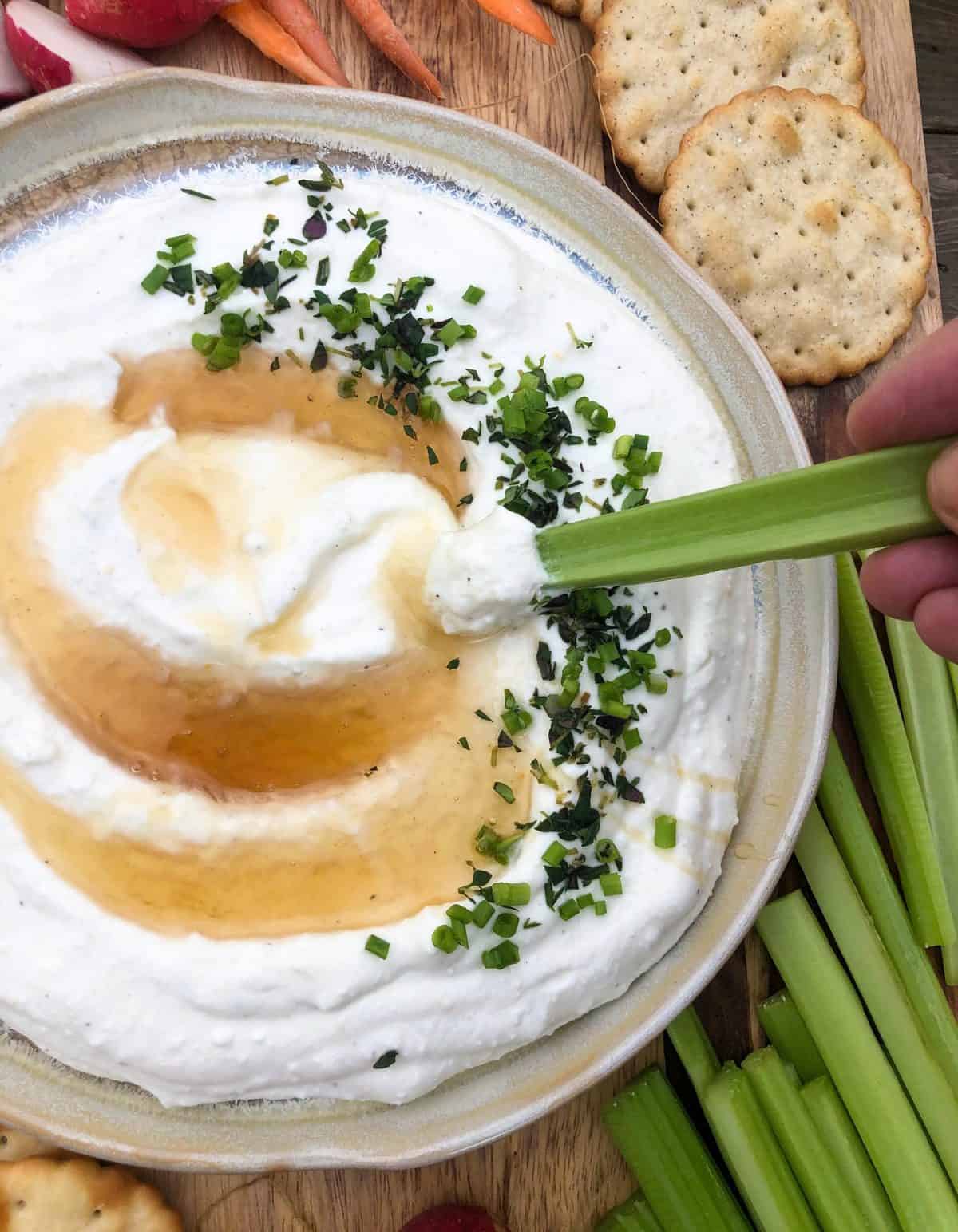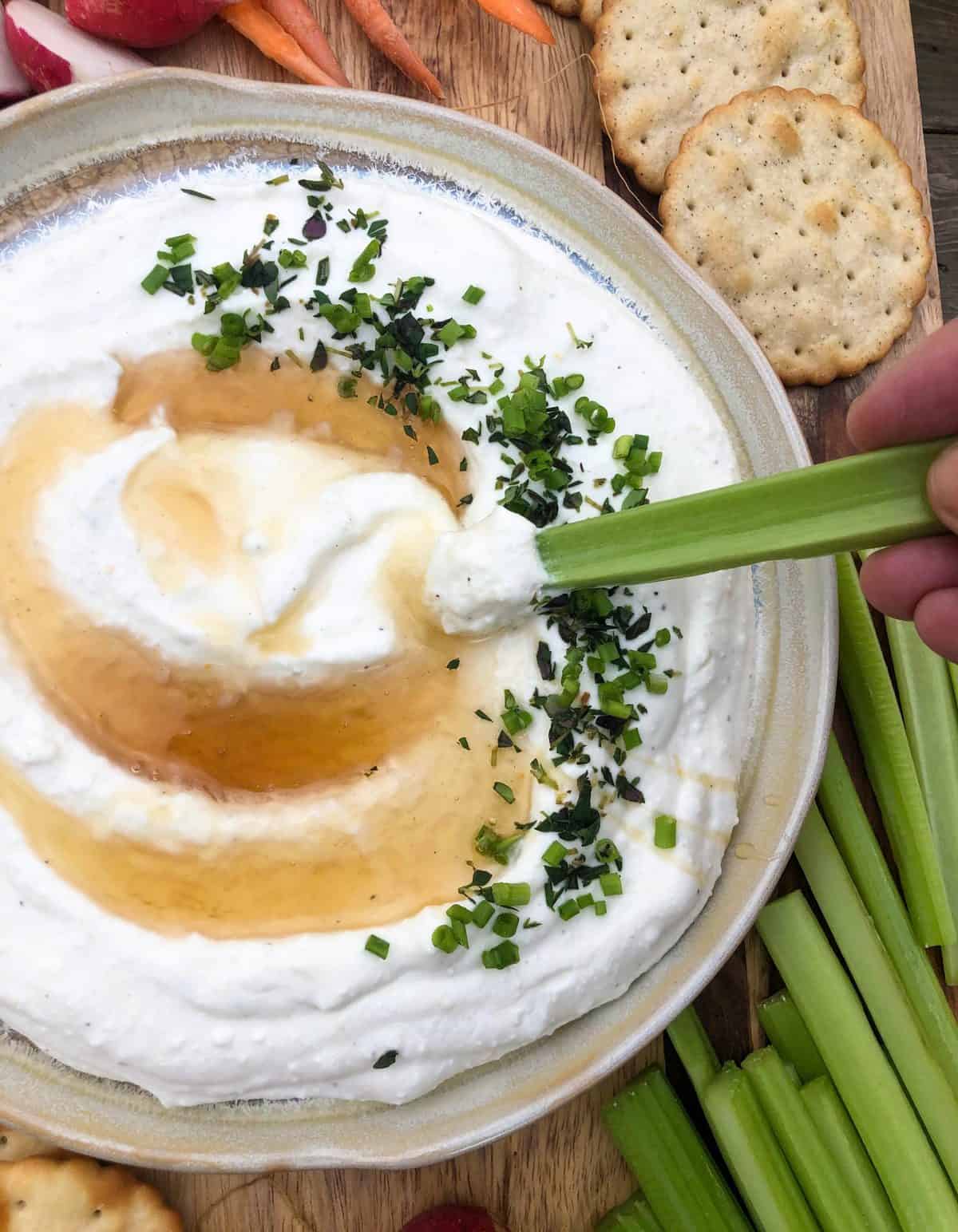 Dig in and get dippin'
Here is the super simple recipe for ya!
Honey Thyme Feta Dip
2020-03-11 02:04:05
Ingredients
8 oz. crumbled feta
1/2 cup sour cream
1/2 cup plain yogurt
1 T. lemon zest
2 T. extra virgin olive oil
2 T. honey
1 T. chopped fresh thyme
1 T. chopped chives
Instructions
Add the feta, sour cream, yogurt, zest and olive oil to a food processor and blend until mostly smooth
Spoon onto a small platter or bowl, creating a swirl pattern with the back of the fork to create small wells of the honey
Drizzle the honey into the nooks and crannies of the swirled dip and top with the thyme and chives
Notes
Serve with your favorite crackers and crunchy veggies
California Grown https://californiagrown.org/