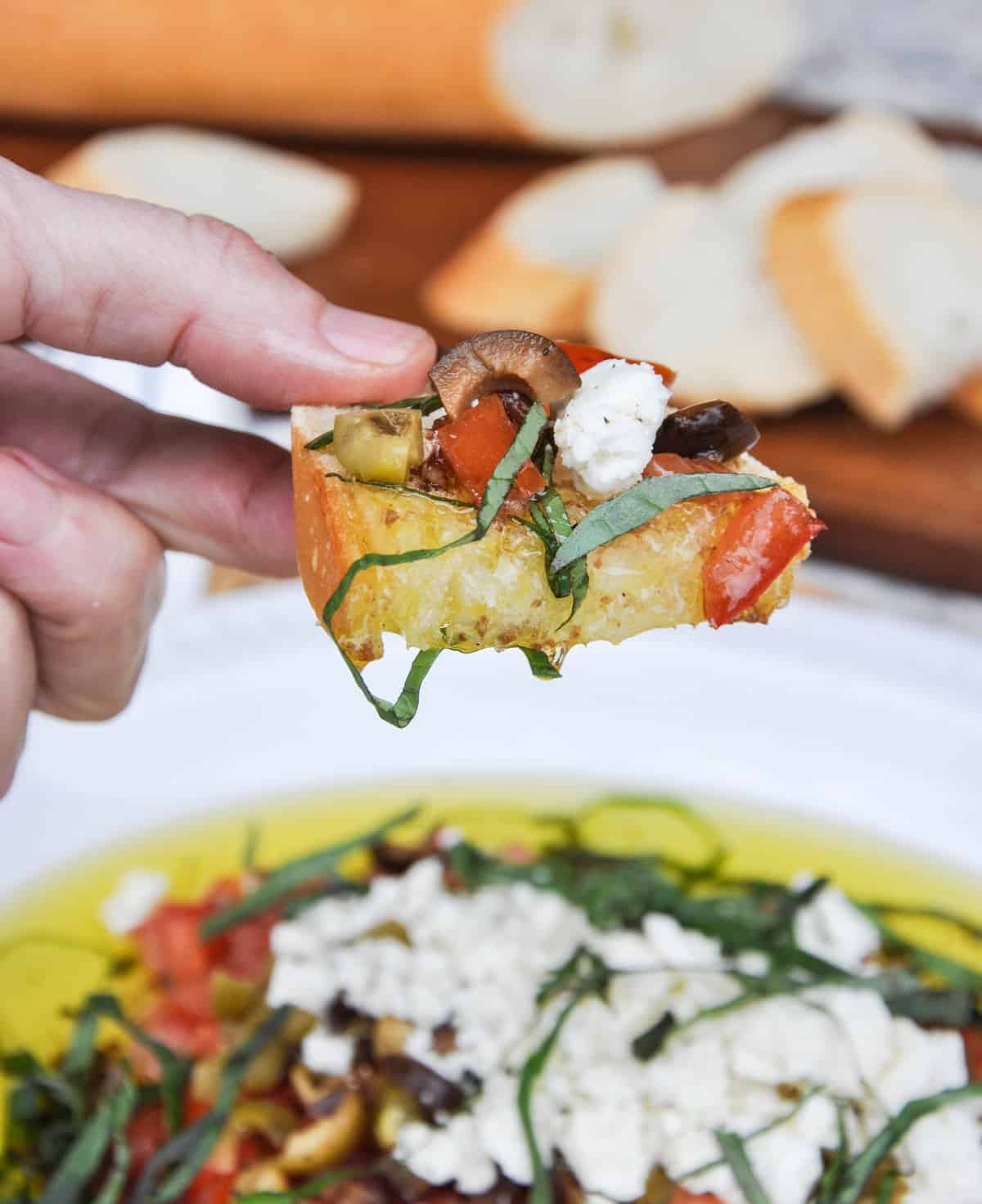 CA GROWN Blog
Discover. Learn. Connect.
Chunky Olive Oil Dip
February 3, 2016
Eat the Season!
Sign Up For Weekly Recipes
« Back to Recipes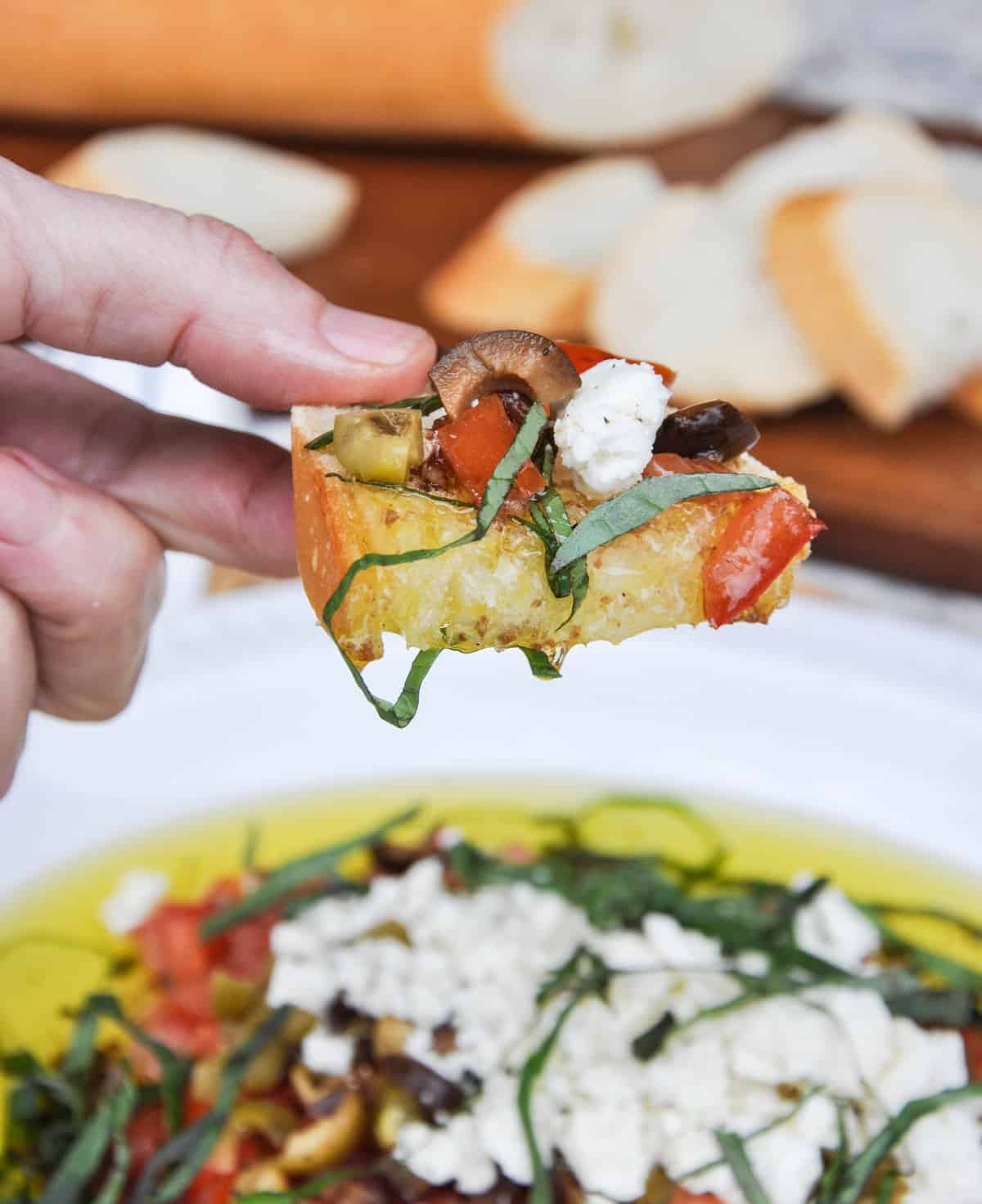 Chunky Olive Oil Dip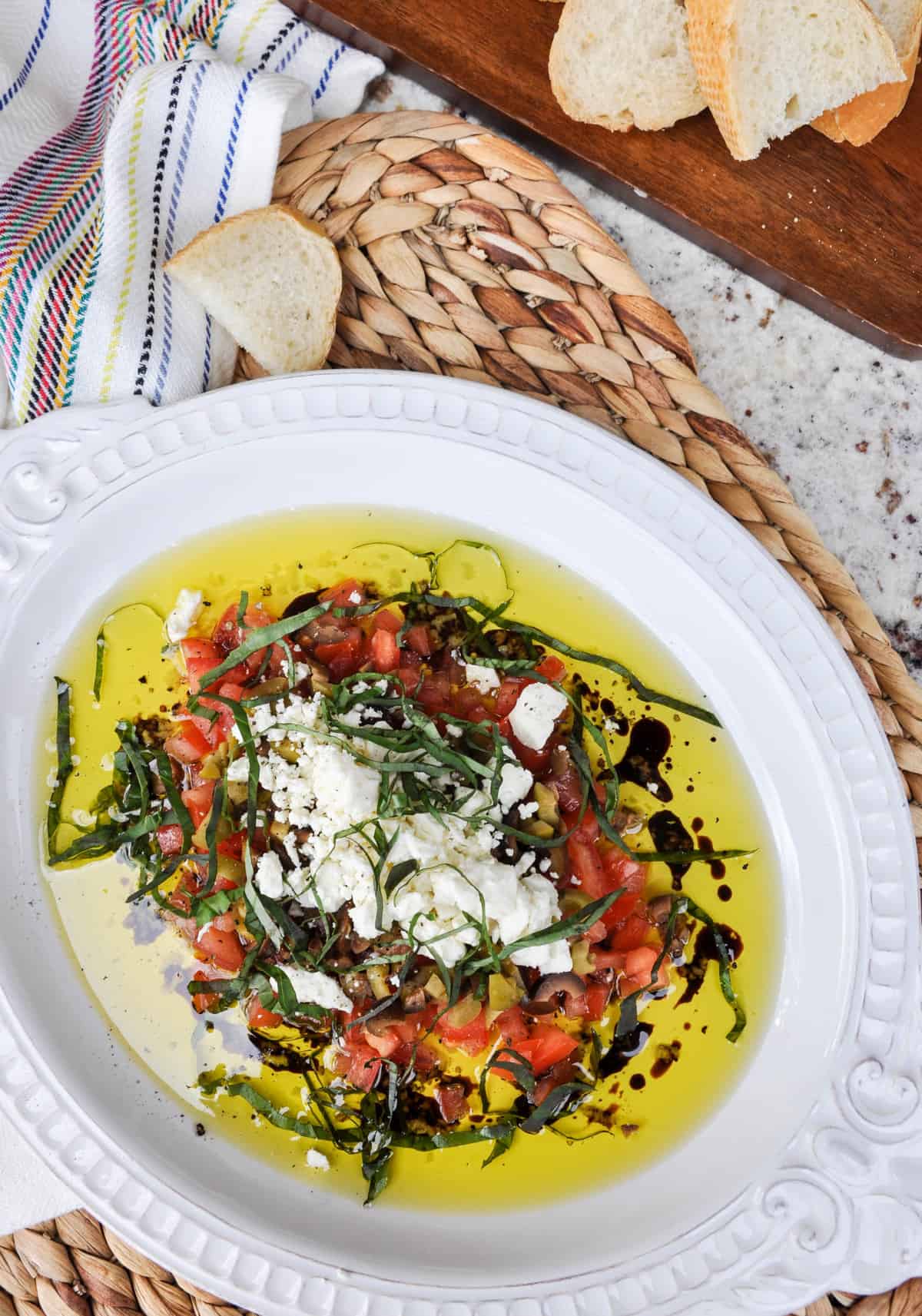 Who said Super Bowl food had to be all about greasy hot dogs and chili beans?
So since the big Super Bowl party is approaching, I've got a quick and delicious recipe for you to showcase all of California's bounty. From greenhouse tomatoes to ripe green and black olives, it will certainly have your guests begging for more. This dip is easy to serve in a shallow plate or whenever the crowd gets larger, you can always use a platter.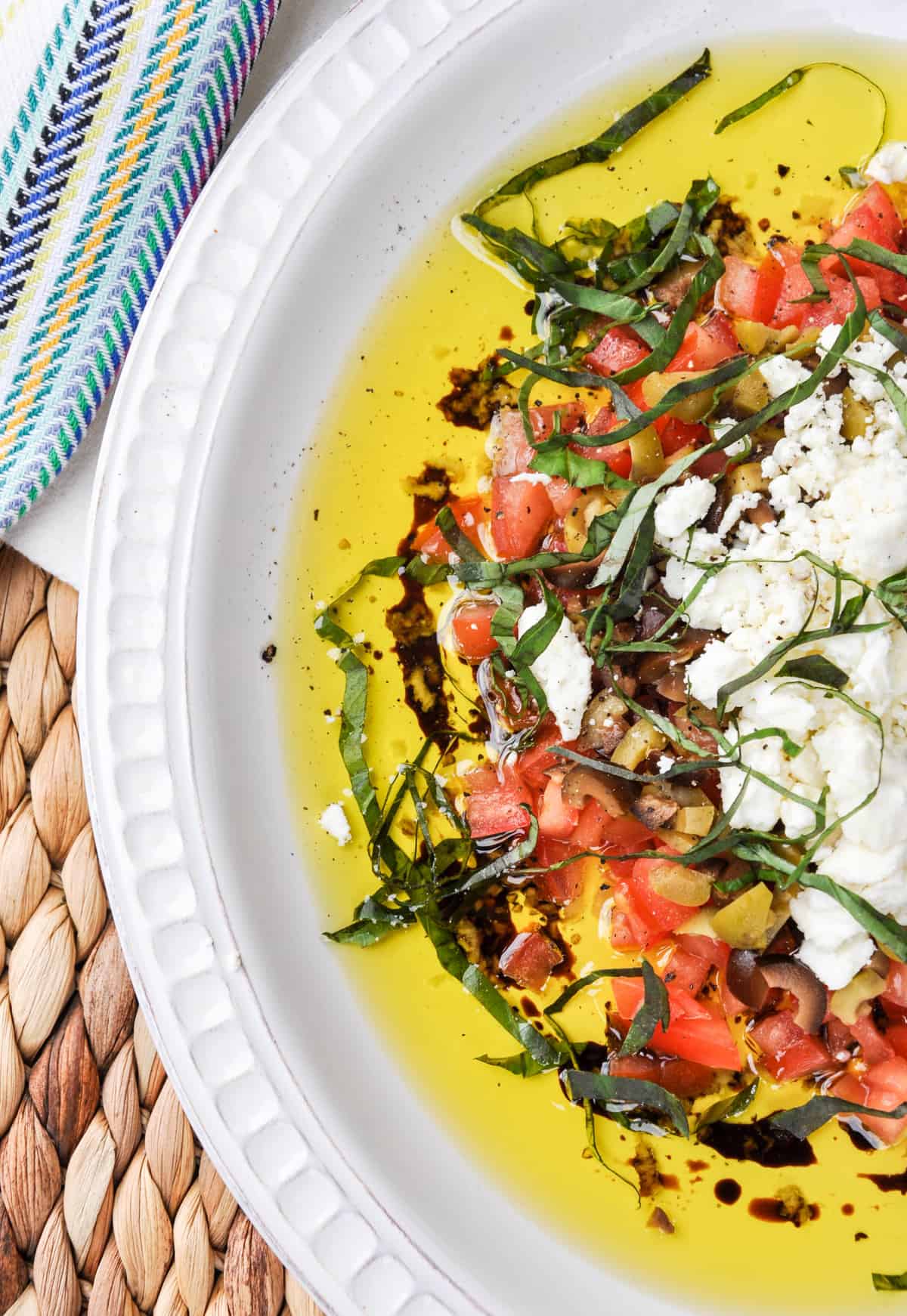 Above all, the key here is using fresh ingredients and a high quality olive oil. The olive oil is buttery and fragrant, undeniably contributing to the yum factor!
This stuff is awesome and all things considered, not overpowering.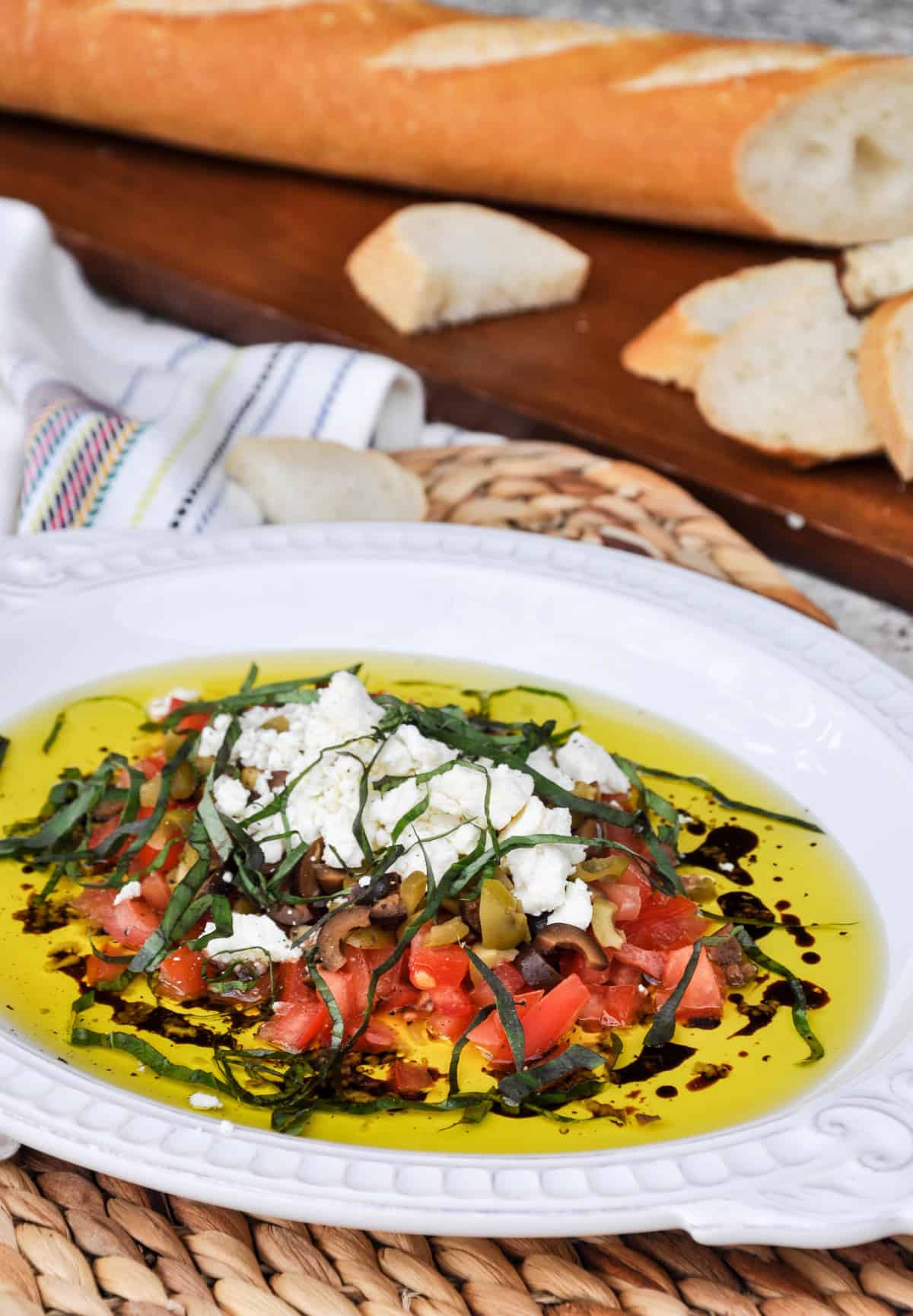 As long as you serve this dip with a hearty French baguette or your favorite dipping bread, you'll be sure to enjoy! The best way to experience the goodness is to drag your slice across the olive oil, allowing the bread to sop up the liquids, then add a few chunks of tomato, olive, feta and basil chunks by squeezing the bread together, like a tortilla.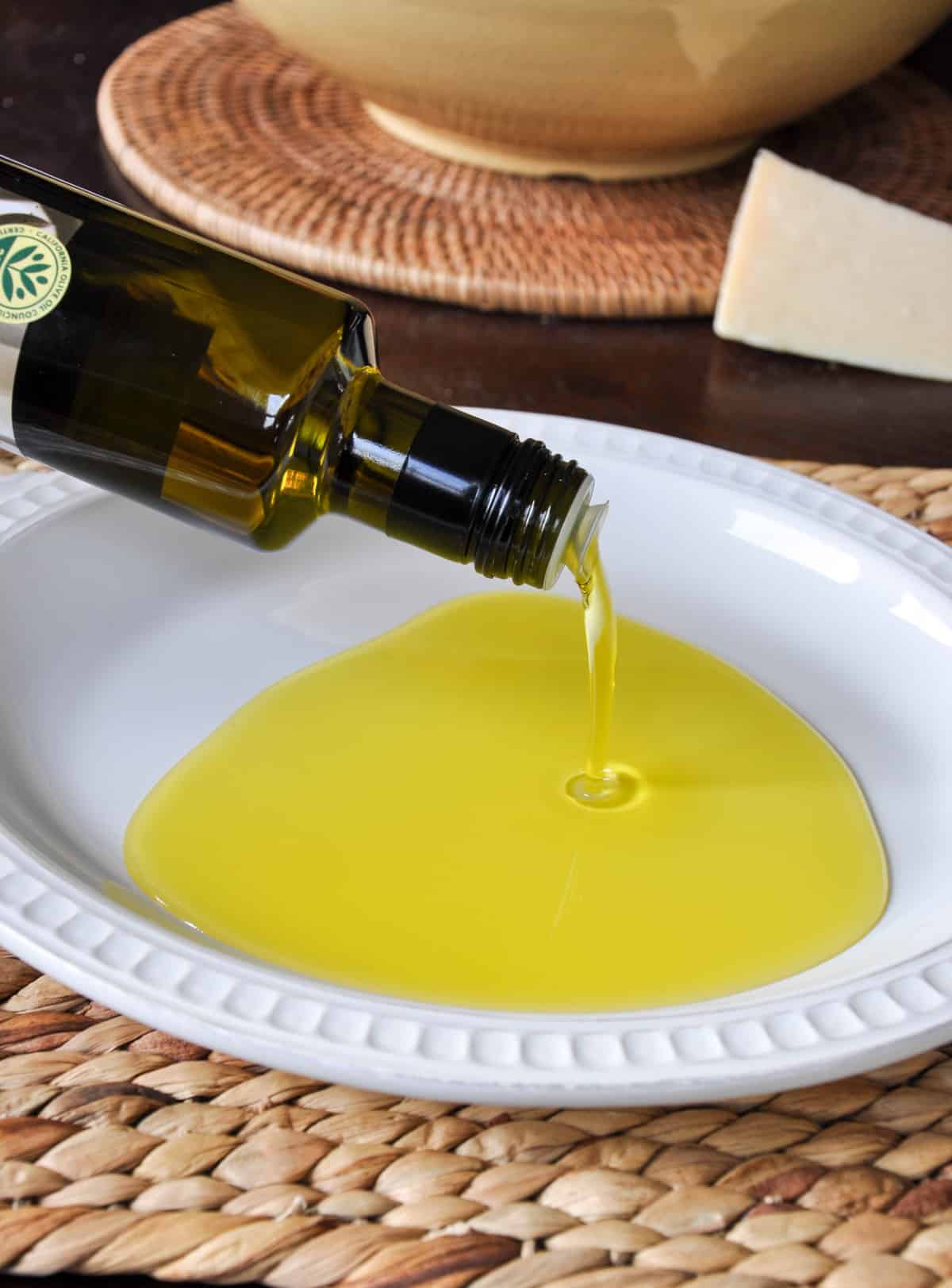 So, let's get started by pouring your olive oil in the bottom of a dish.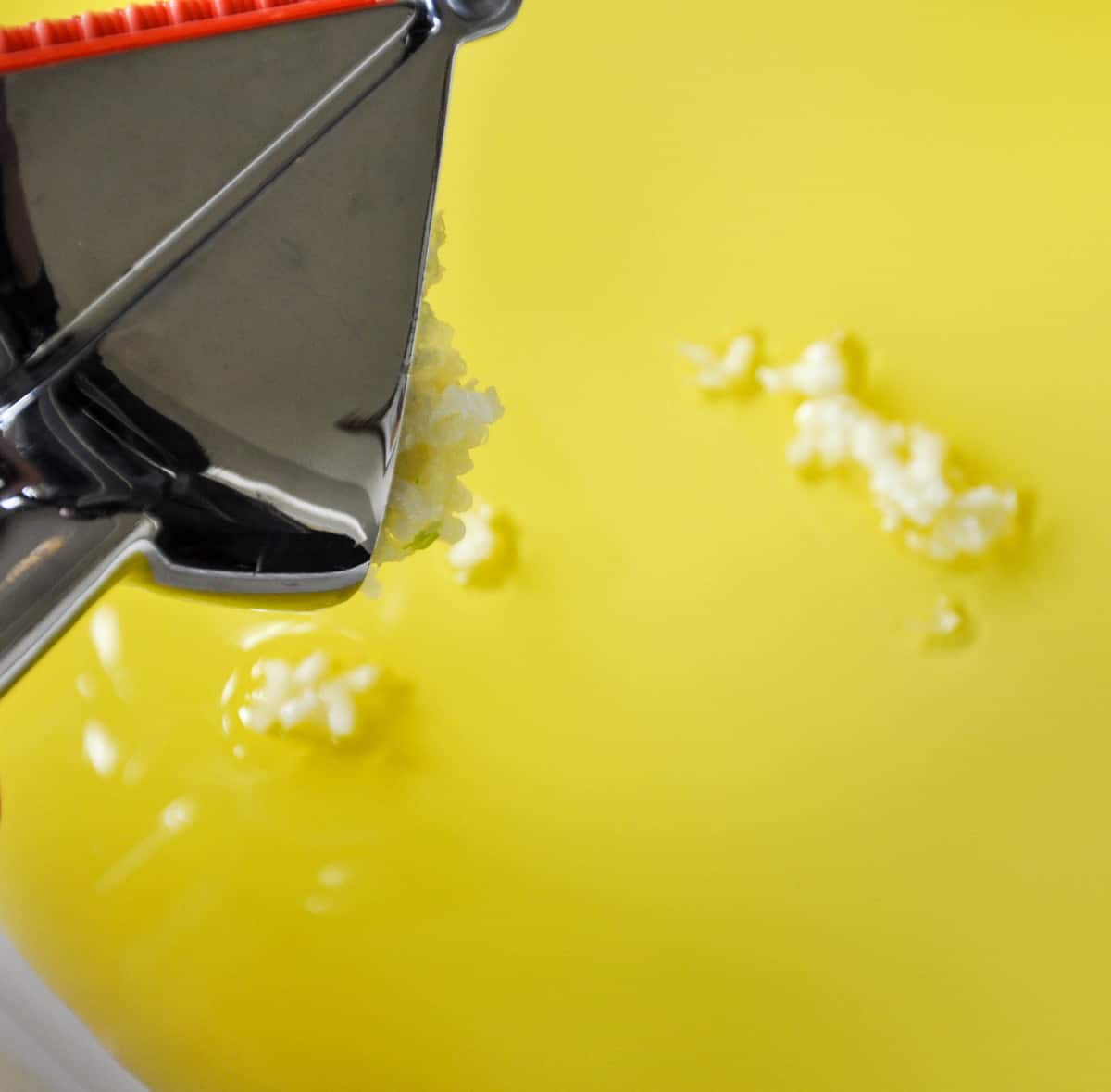 Add as much crushed garlic until your heart is full and stir.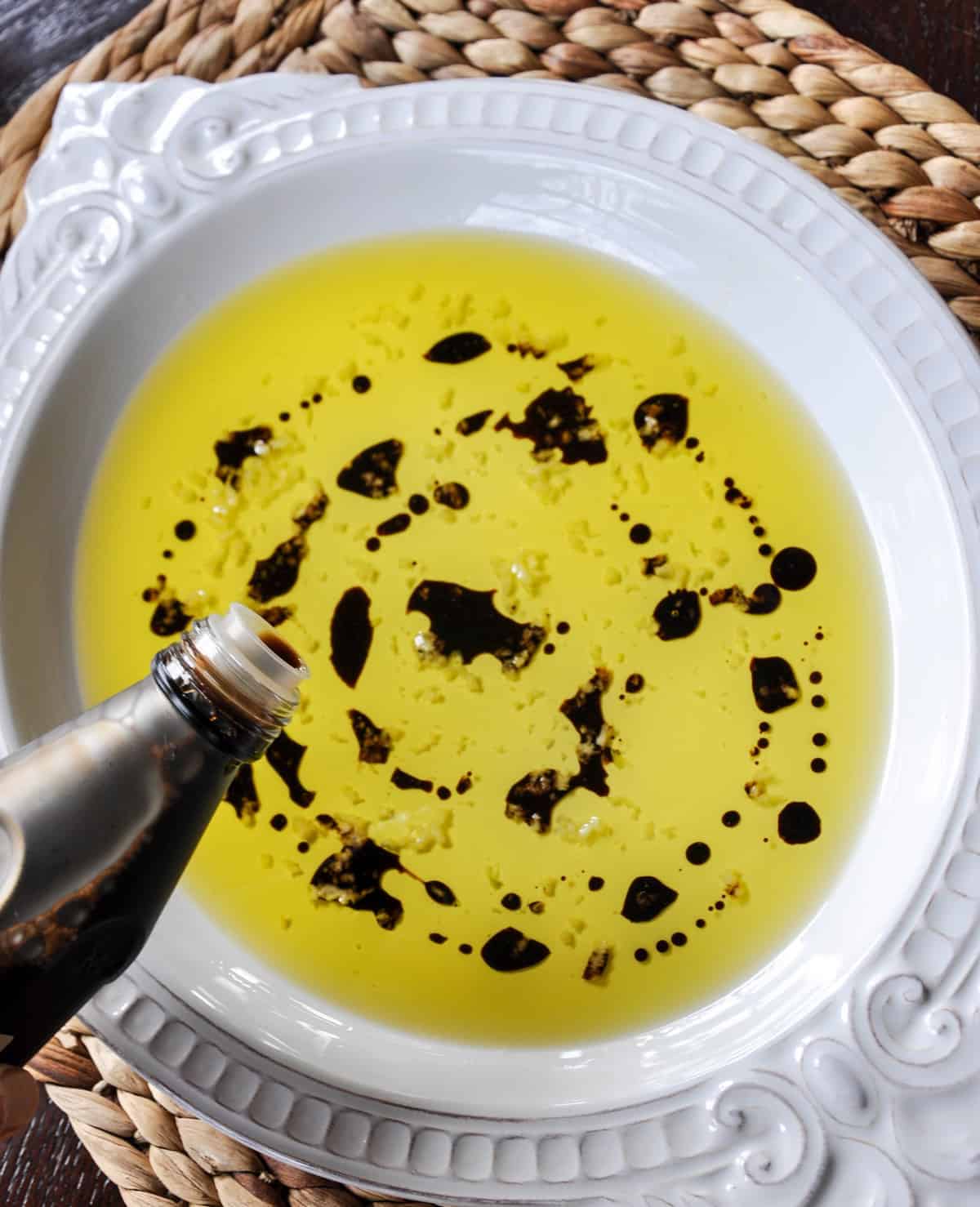 Then drizzle balsamic over the olive oil and crushed garlic.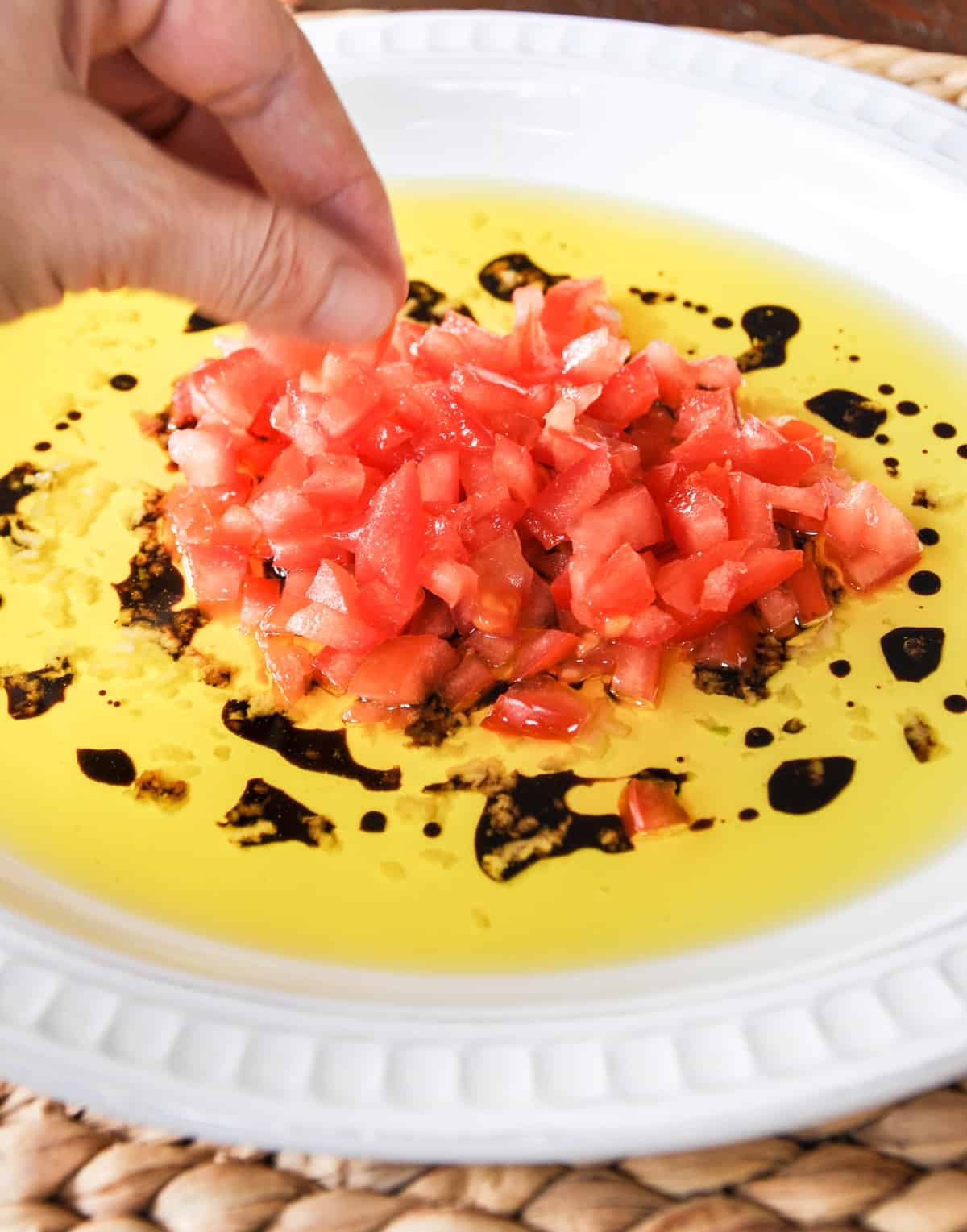 Top with a mountain of tomatoes.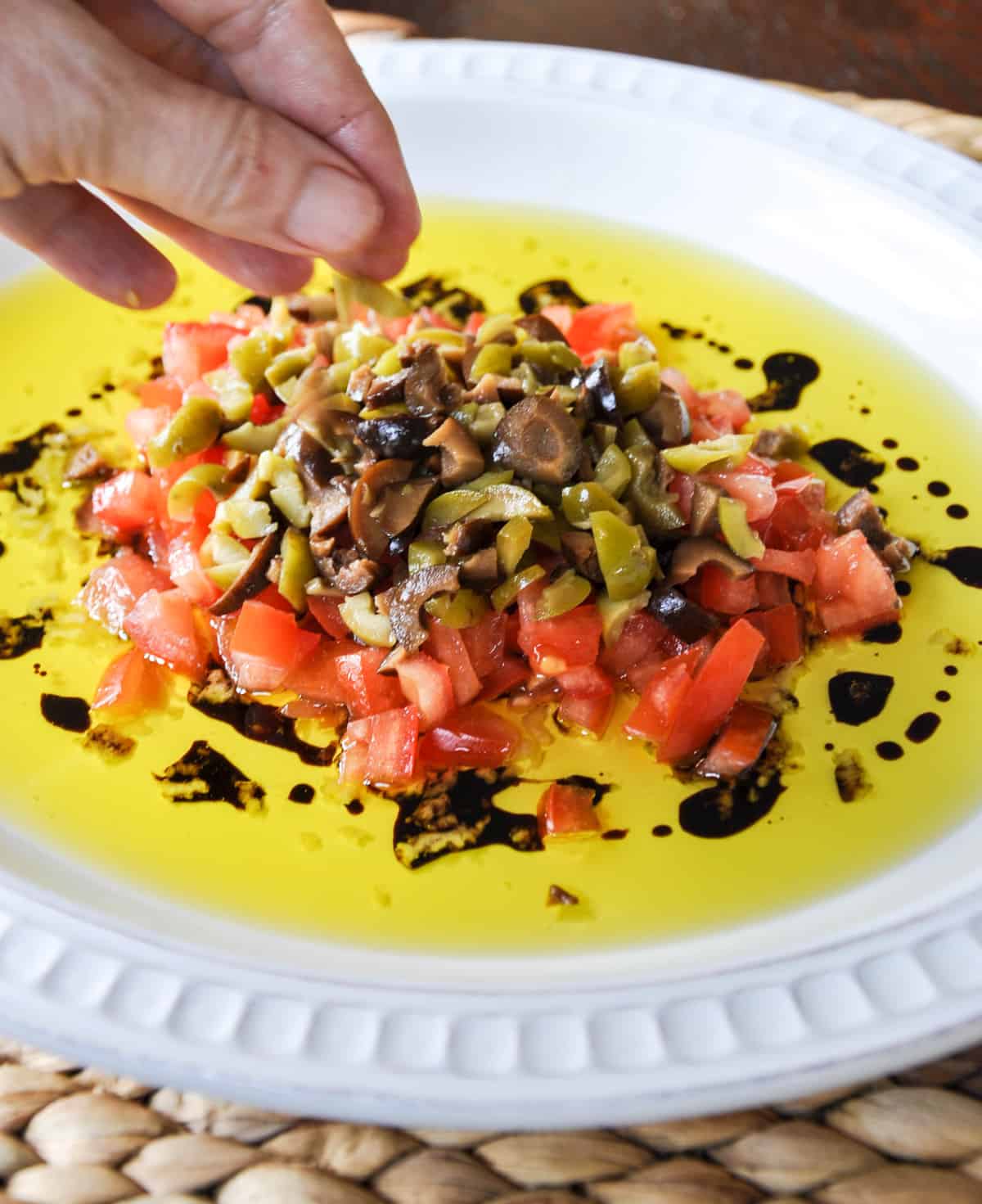 Chopped green and black olives are equally as important to add.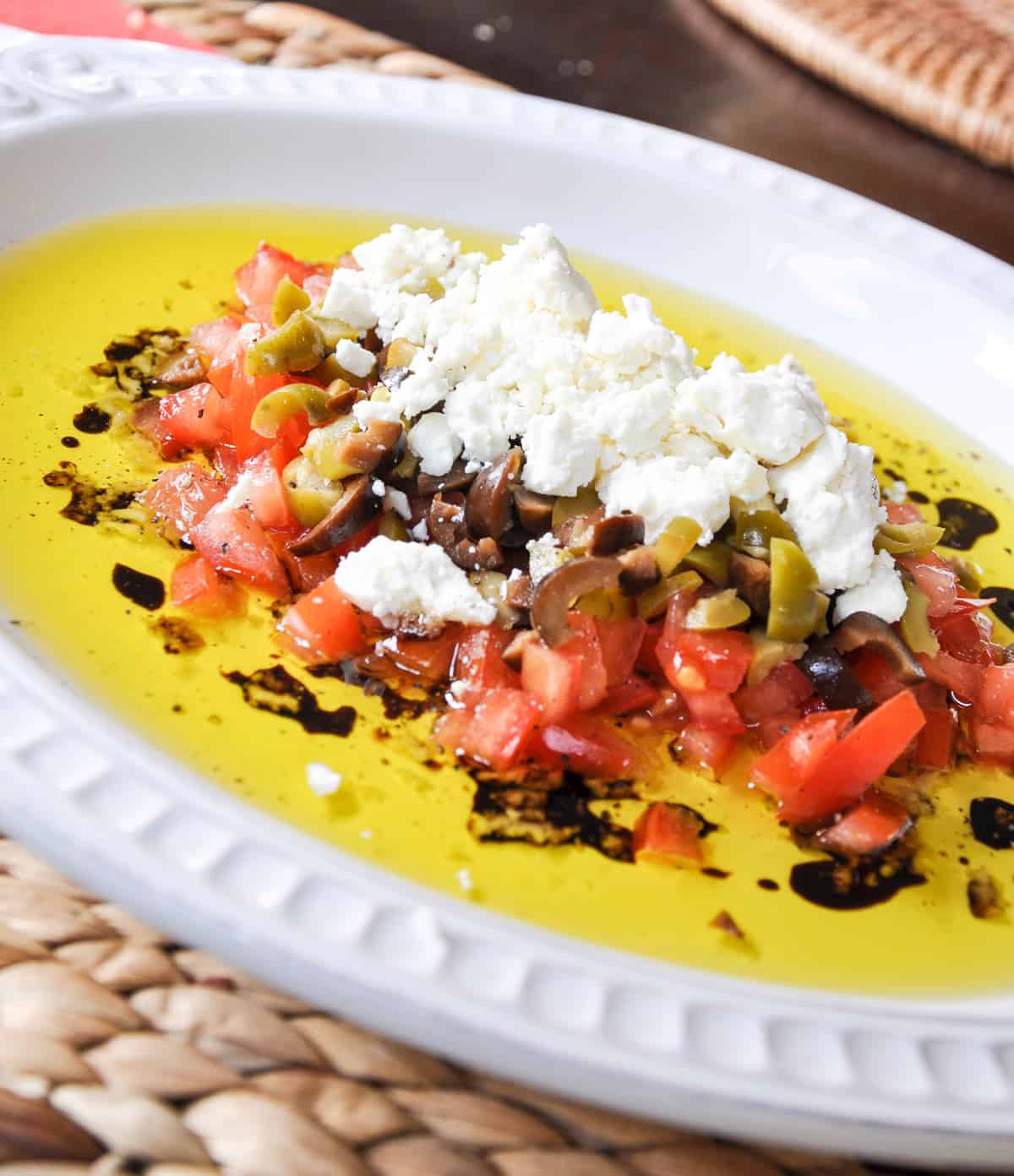 Of course we'll want to top with a healthy portion of feta cheese.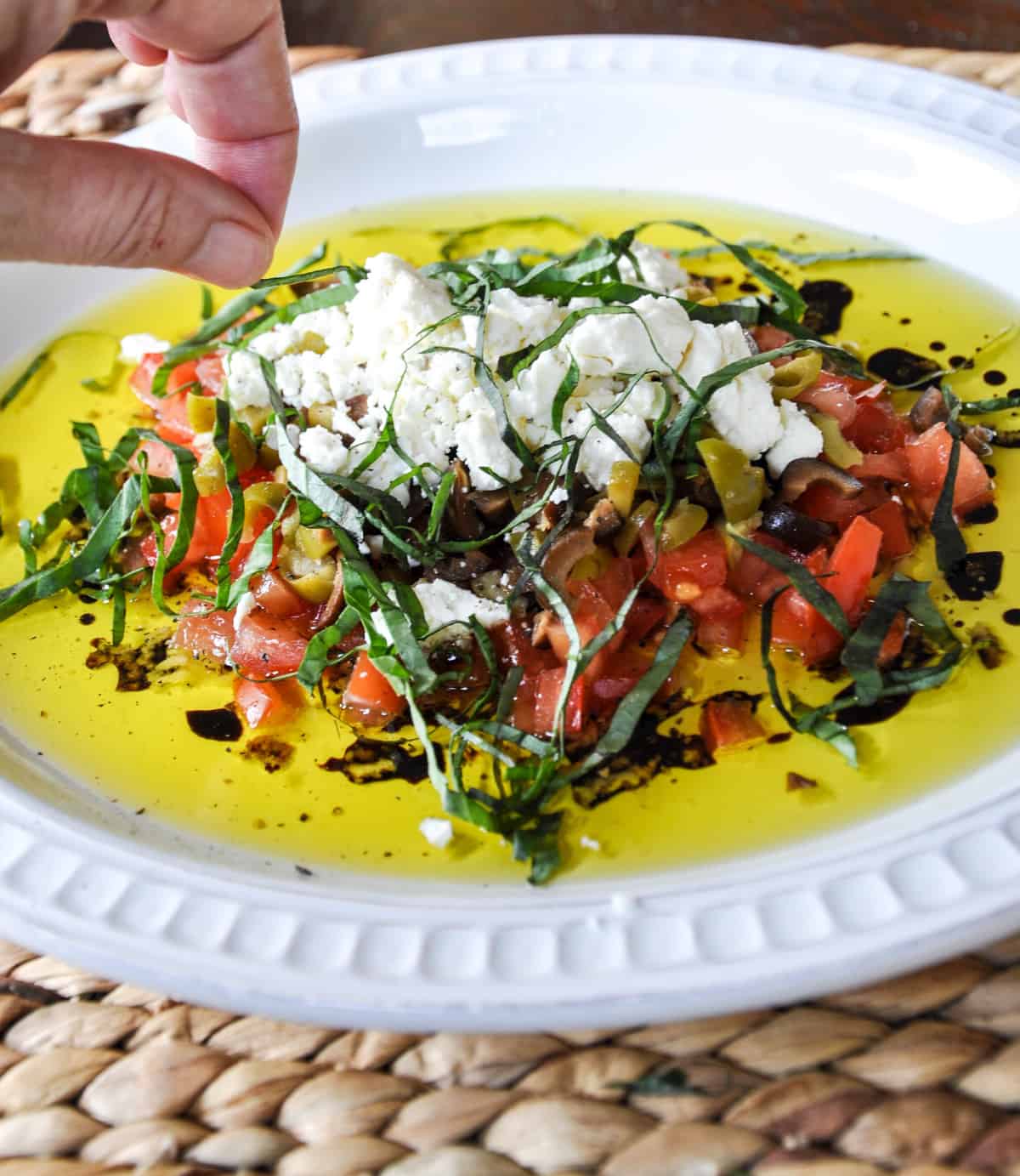 Lastly, finishing topping all the ingredients with thinly sliced basil and ground black pepper.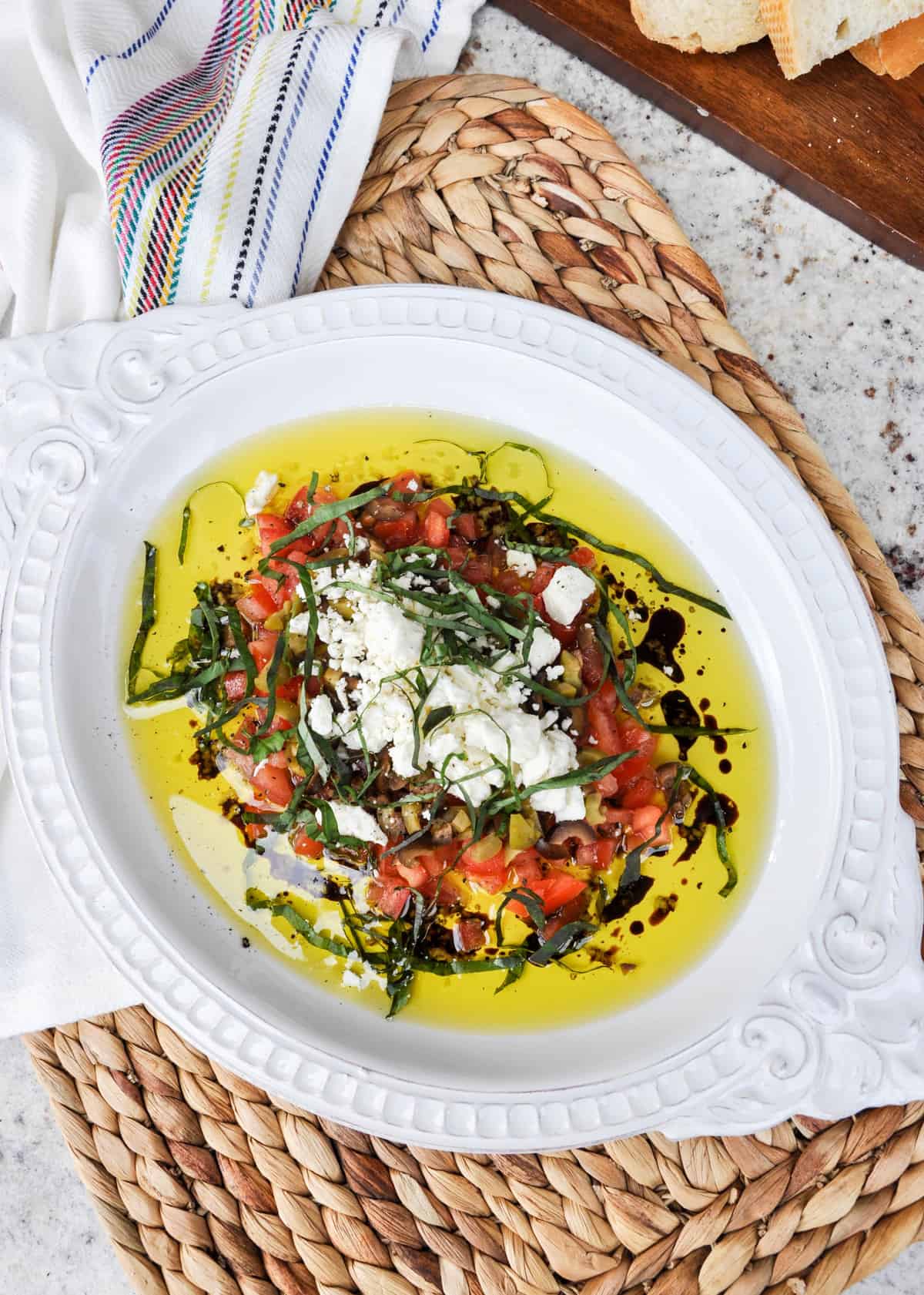 Obviously I'm ready to dig in, aren't you?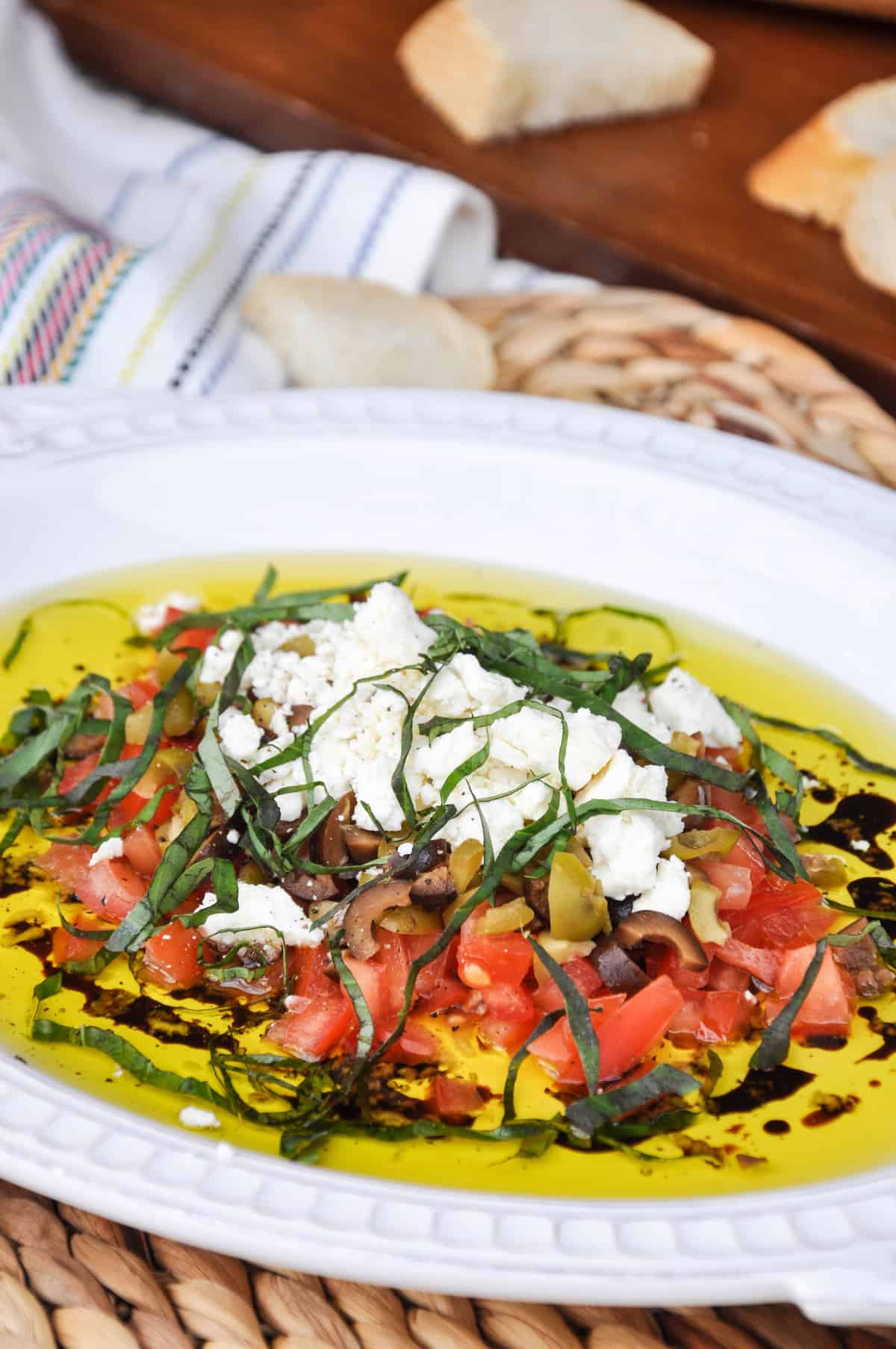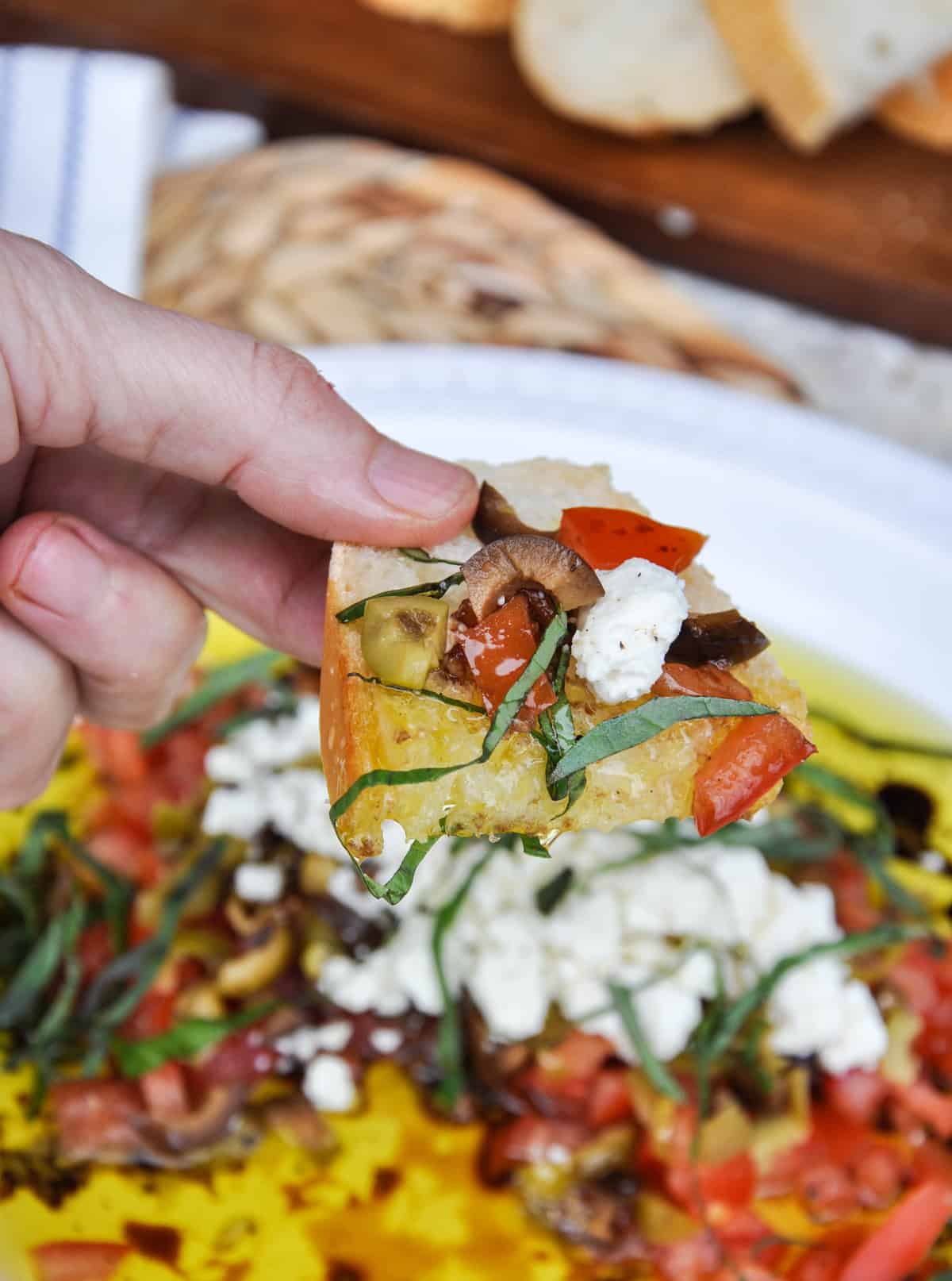 Dig in while you can!
Chunky Olive Oil Dip
2016-02-02 14:21:03
Ingredients
4 oz. Olive Oil
2 cloves garlic, minced
Splash of balsamic vinegar
5 tomatoes, seeded and diced small
4 oz. each black and green olives, chopped
4 oz. feta cheese
2 large basil leaves, sliced thin
Instructions
Pour olive oil in the bottom of a platter or shallow bowl
Add garlic and stir to distribute
Drizzle with a little balsamic vinegar
Add tomatoes to the middle, keeping mounded
Add the olives to top
Add feta cheese to top
Sprinkle top with basil strips
Top with Ground black pepper
Serve with a large french baguette
Adapted from Inspiration
California Grown https://californiagrown.org/