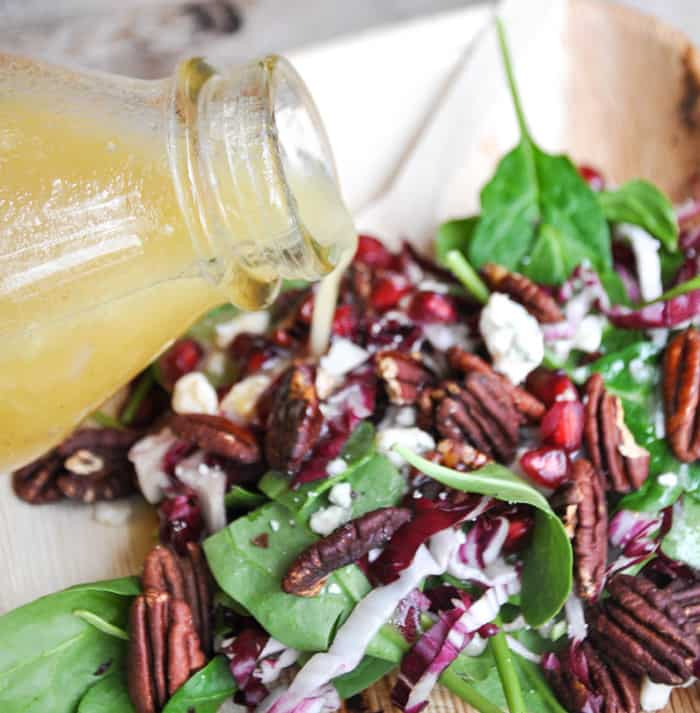 CA GROWN Blog
Discover. Learn. Connect.
California Winter Salad with Tangerine Dressing
December 23, 2015
Eat the Season!
Sign Up For Weekly Recipes
« Back to Recipes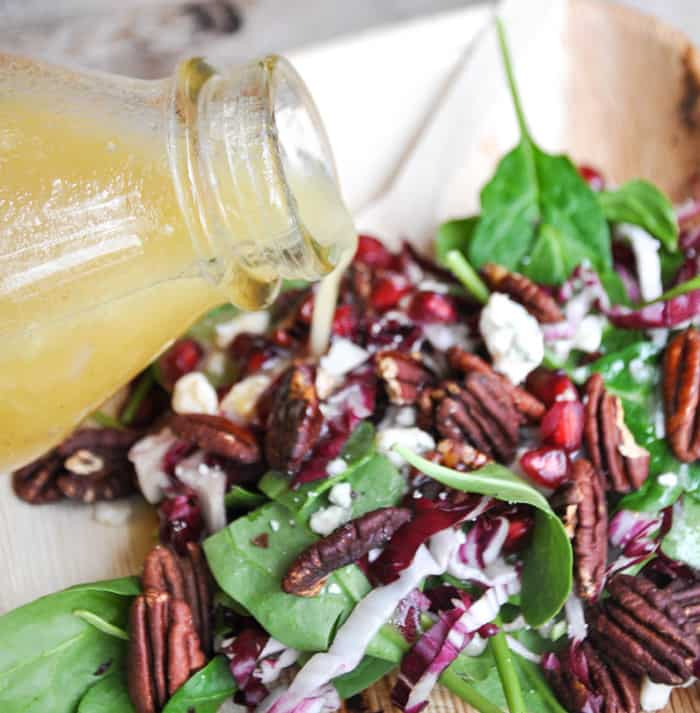 California Winter Salad with Tangerine Dressing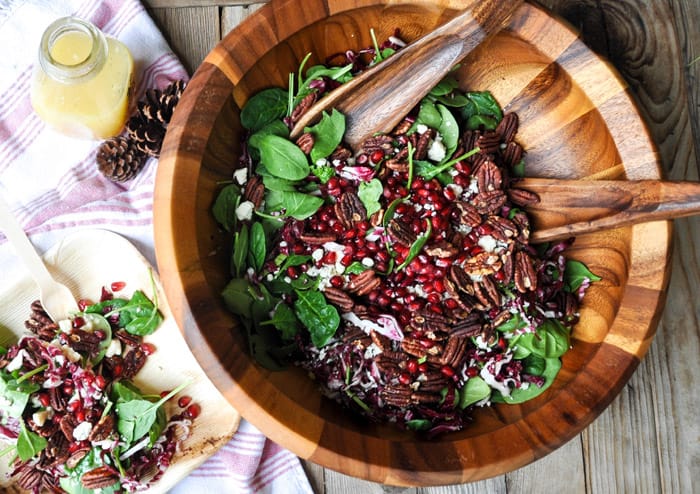 I just love food that coordinates with any holiday theme, so this salad was a no-brainer to create. Vibrant red radicchio and pomegranate paired with tender green spinach creates an easy, festive, and tasty salad to serve at any holiday function you have this year.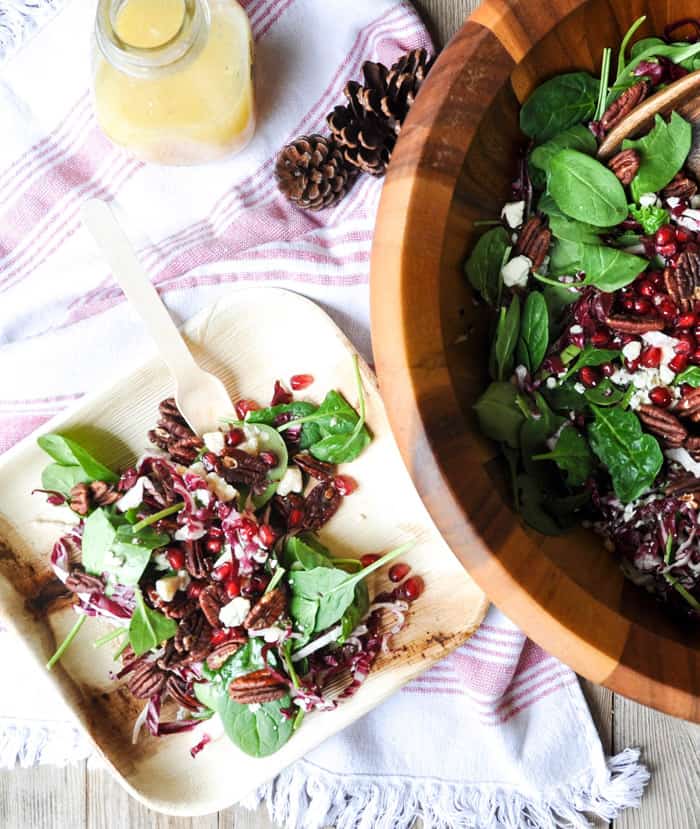 The tangy Tangerine Vinaigrette is the perfect compliment to all the bold flavors in the salad, including gorgonzola cheese and toasted pecans.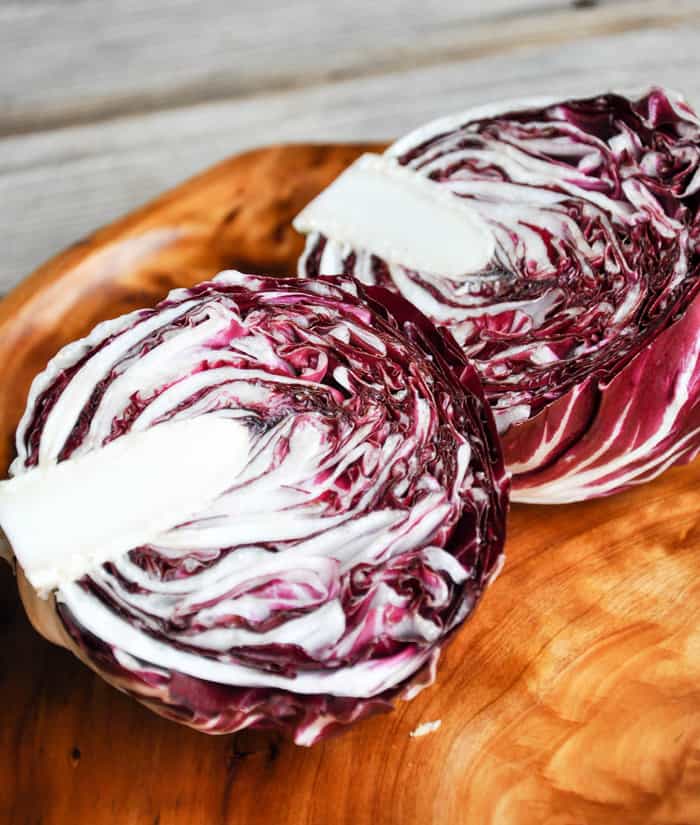 Radicchio is an unexpected addition to the salad that lends a unique peppery flavor. Don't leave it out! You will not be disappointed.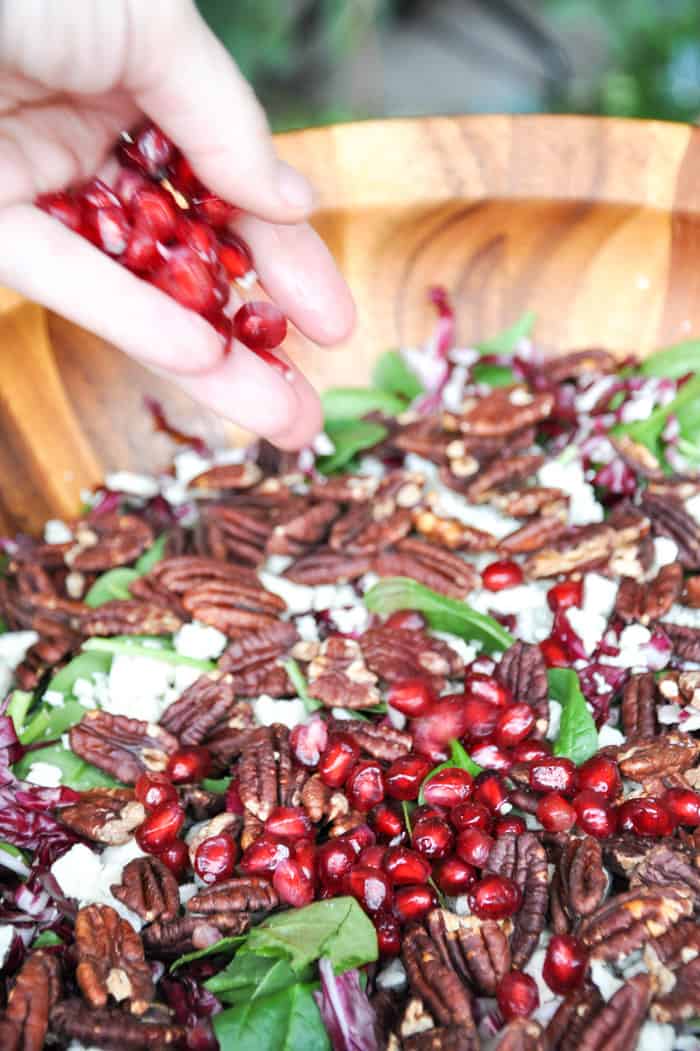 Topping off the salad with ripe, crimson pomegranate arils is the kicker. Since they have a mild crunch, it adds a great texture and interest too!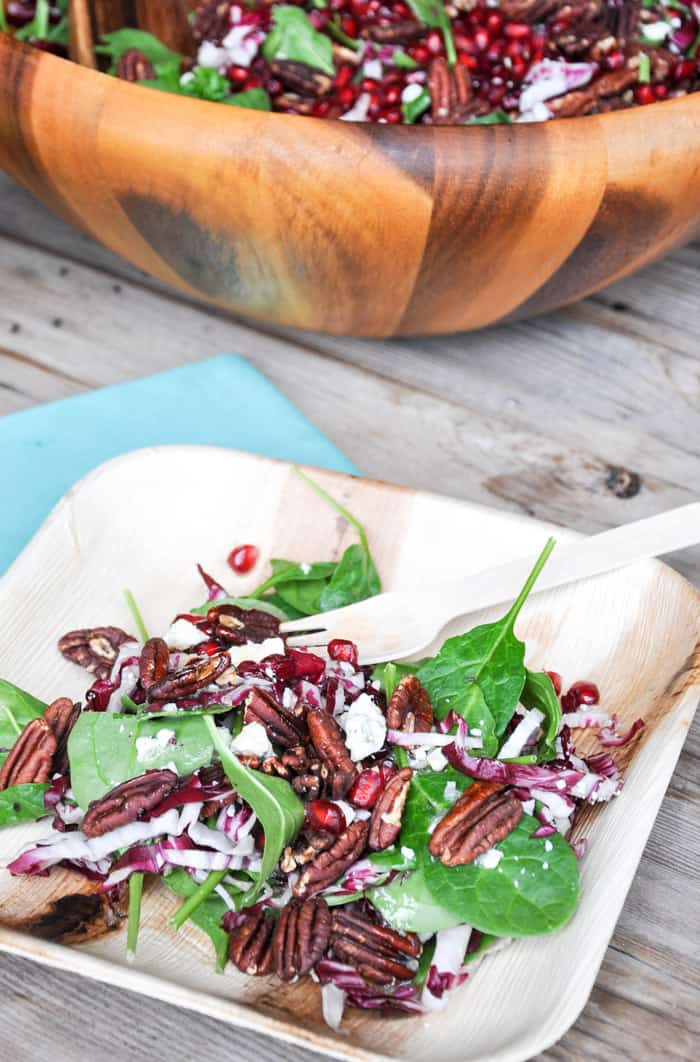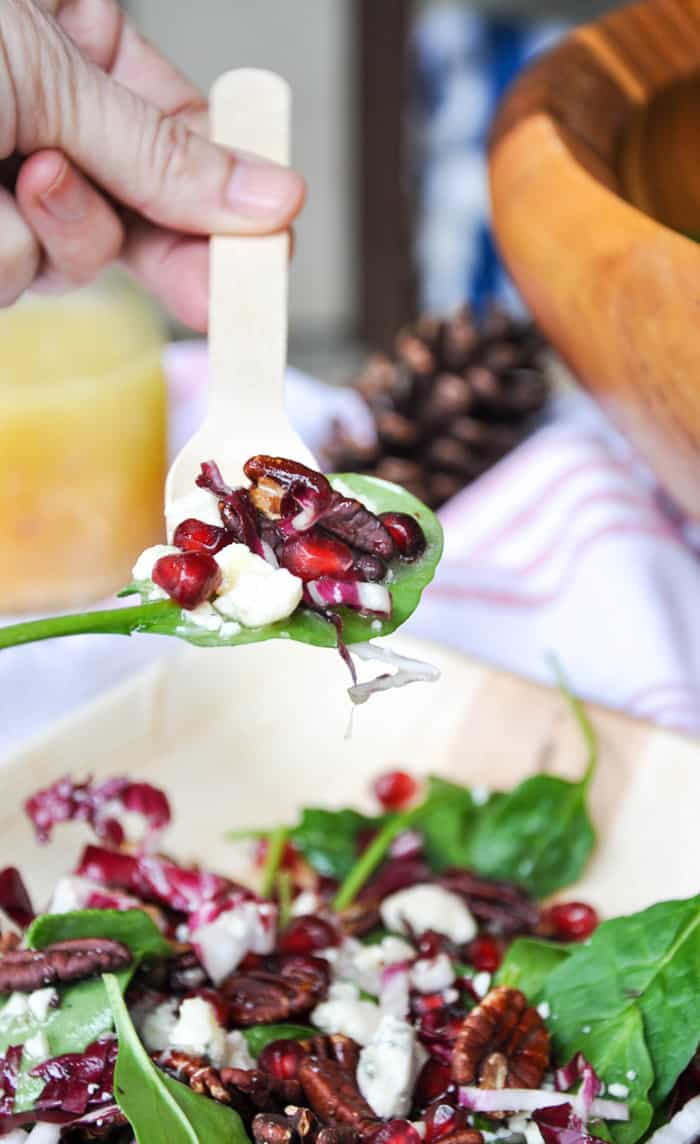 Merry salad eating! Here's the recipe for ya…
Christmas Salad with Tangerine Vinaigrette
2015-12-15 09:18:50
Dressing
2 tangerines, juiced (about 1 cup)
1/2 lemon
1 cup olive oil
1 large shallot bulb, minced
4 cloves garlic, minced
Salt & Pepper to taste
For Salad
Baby spinach
1 head radicchio, finely sliced
6 oz. gorgonzola crumbles
8 oz. pecans, toasted
1/2 pomegranate, arils removed
Instructions
Add all the dressing ingredients and whisk to combine. Refrigerate.
In a large salad bowl, layer all the salad ingredients.
Drizzle with the vinaigrette and toss to combine (you won't use all of it, keep leftovers for another salad)
Notes
Any extra dressing will keep in the fridge for one week.
California Grown https://californiagrown.org/