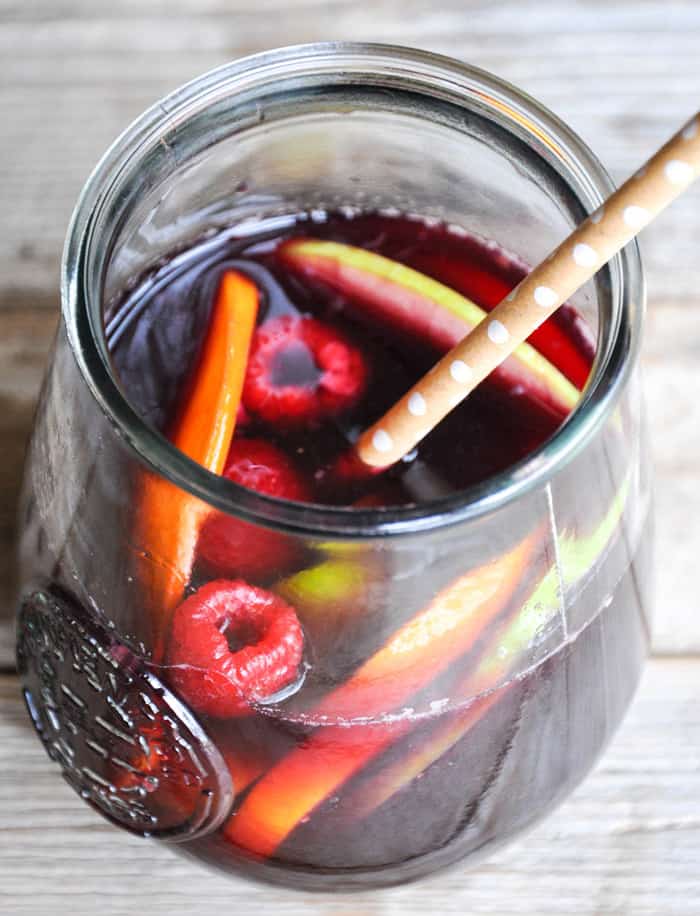 CA GROWN Blog
Discover. Learn. Connect.
Golden State Sangria, A Simple Recipe for Sangria with Fruit
December 16, 2015
Eat the Season!
Sign Up For Weekly Recipes
« Back to Recipes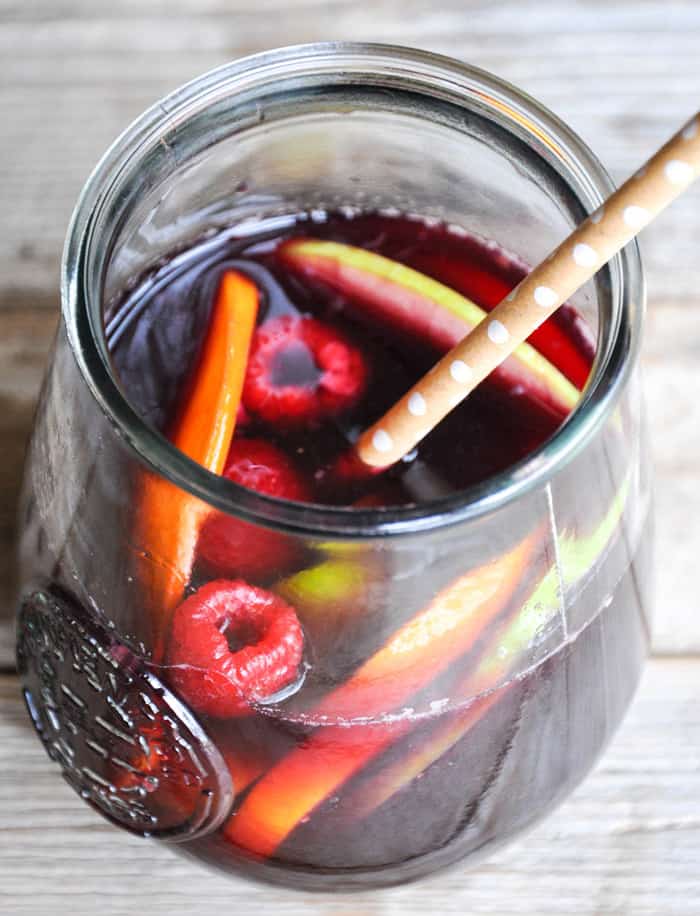 Golden State Sangria, A Simple Recipe for Sangria with Fruit
Are you in search of a fruity, festive cocktail for the cooler months of the year? The fresh, abundant fall fruits and dark, peppery California Zinfandel in this sangria hit the mark when it comes to exceptional taste. Not to mention, its dramatic presentation makes this recipe for Sangria with fruit perfect for celebrating the holiday season too!

Why make this fruity & festive winter sangria with fruit?
Whether you are hosting a few family and friends, or the whole neighborhood is coming over, this recipe will please them all. Persimmons, pomegranates, apples, oranges, raspberries, and juicy limes are all perfect California-grown fruit that is abundant in the cooler months of the year.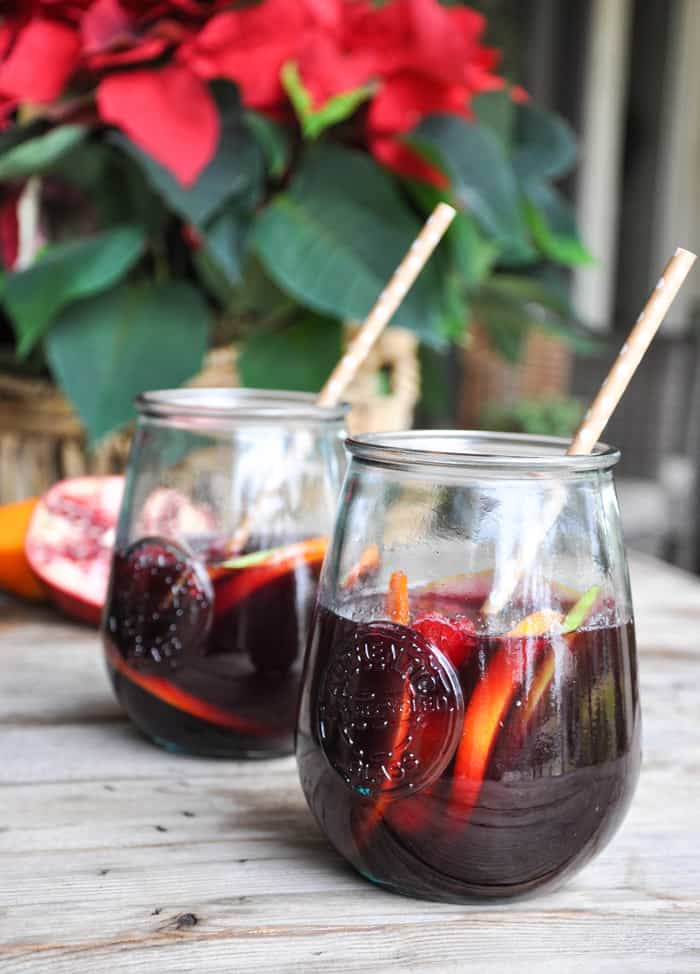 Don't skip this step!!!
In order to truly allow the sangria to embrace all of the flavors, allowing it to rest overnight is key. This lets all those beautiful fruits infuse together and impart their own compliment to the wine mixture.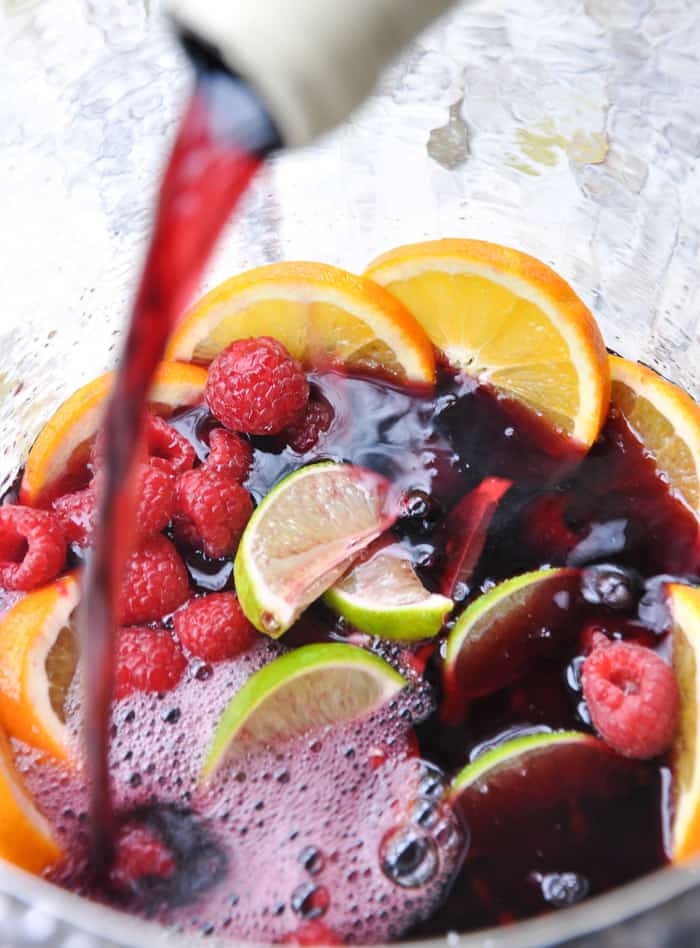 What makes this sangria with fruit unique?
This sangria is perfectly blended to highlight the California-grown produce that is abundant during winter.
This sangria with fruit is also super easy to assemble as everything is combined in one pitcher as opposed to multiple ones.
Once you're ready to serve, fill each serving glass with additional fruit, or you can use the fruit from the pitcher. Add a festive straw and sip till your heart's content.
Thirsty for more red wine sangria recipes?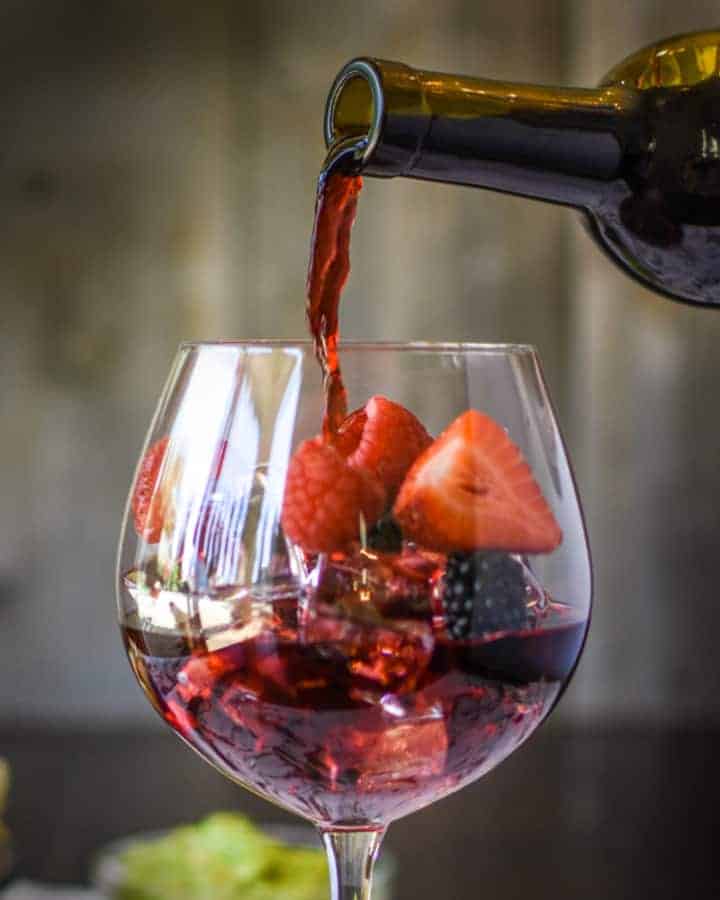 This refreshing red wine sangria from G Free Foodie is easy to make right in the glass!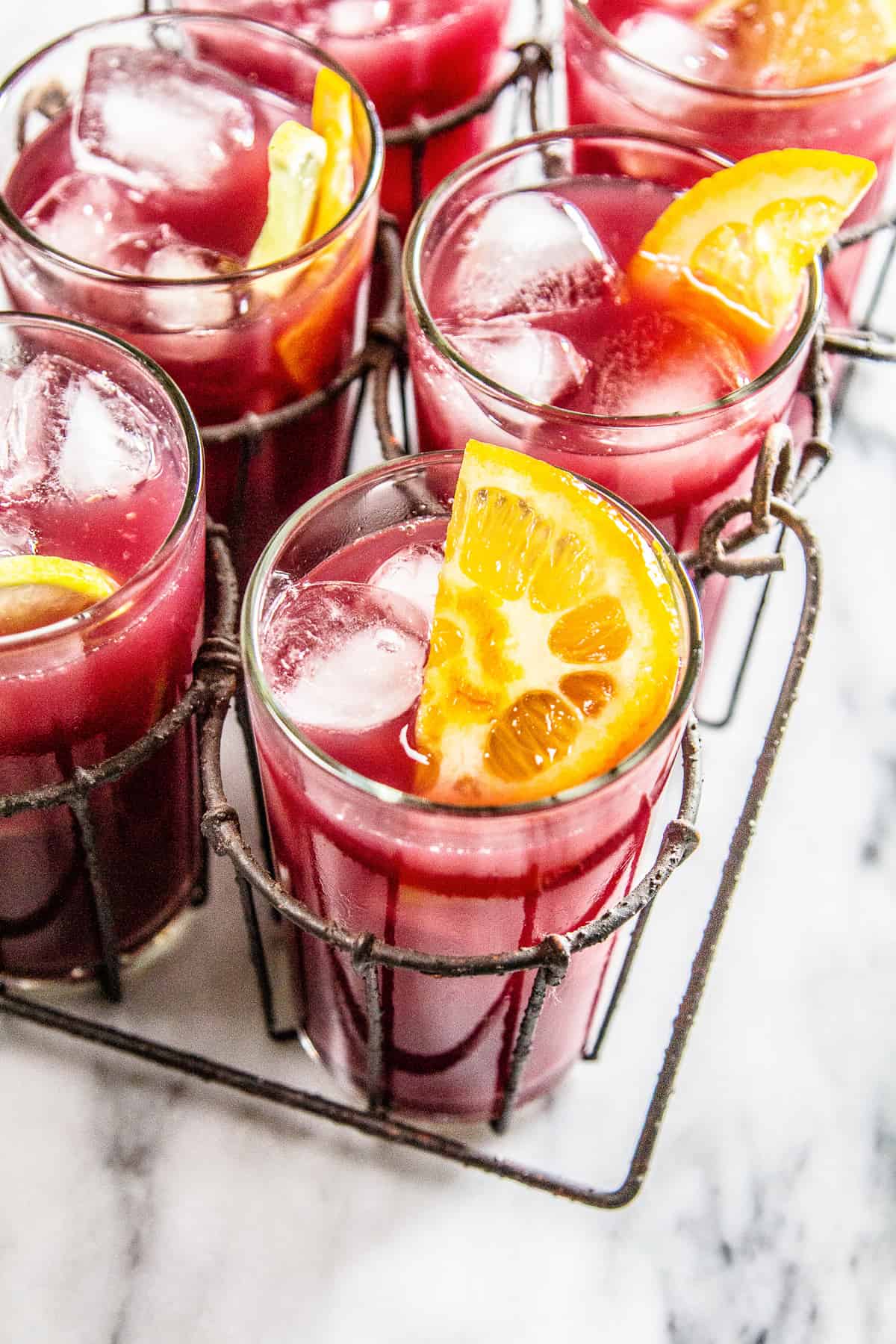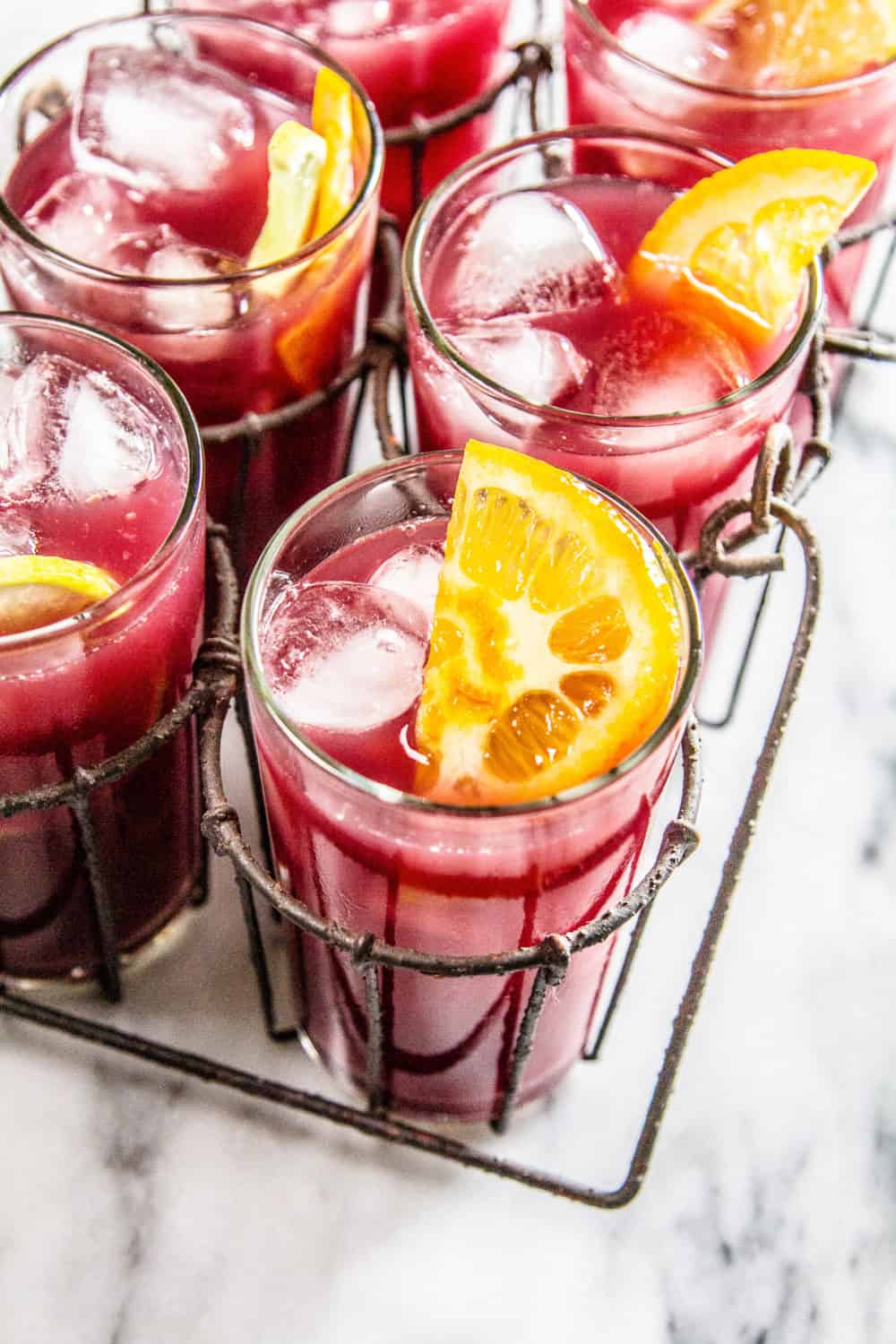 Our delicious SoCal Citrus Sangria starts with fan-favorite California Zinfandel. The boldness of the Zinfandel wine can stand up to the bright, zesty citrus flavors. We add a splash of honey for just enough sweetness and balance.
Craving more CA Grown goodness? Follow us on Pinterest for fresh and fabulous recipe inspiration!
BE SURE TO SHARE YOUR SANGRIA WITH FRUIT CREATIONS WITH US BY SNAPPING A PIC AND TAGGING US ON SOCIAL USING #CAGROWN.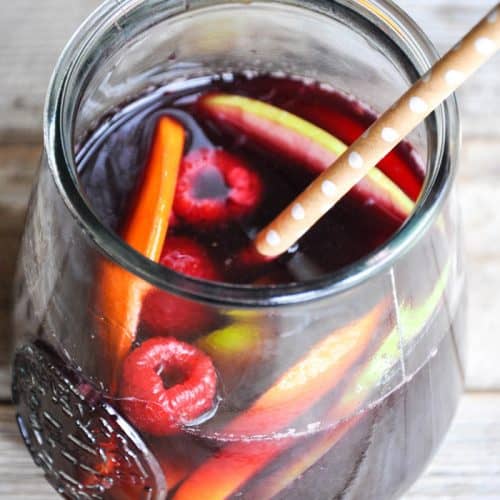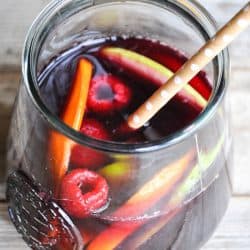 Winter Sangria wih Fruit
The perfect sangria with fruit for winter! This sangria is chockful of perfectly ripe produce that is abundant in California during the cooler months of the year.
Ingredients
2 oranges
2 persimmons
2 Granny Smith apples
2 pomegranates
2 limes
8 ounces raspberries
1/2 cup sugar
1/2 cup Triple Sec
2 cups sparkling cider
2 bottles red California Zinfandel
Instructions
Cut up all the fruit and add to a large vessel.

Add in the sugar and all the liquids.

Stir and rest in the fridge overnight for the flavors to develop.

Refresh the pitcher of sangria with fresh fruit right before serving, if desired, for a more polished look.