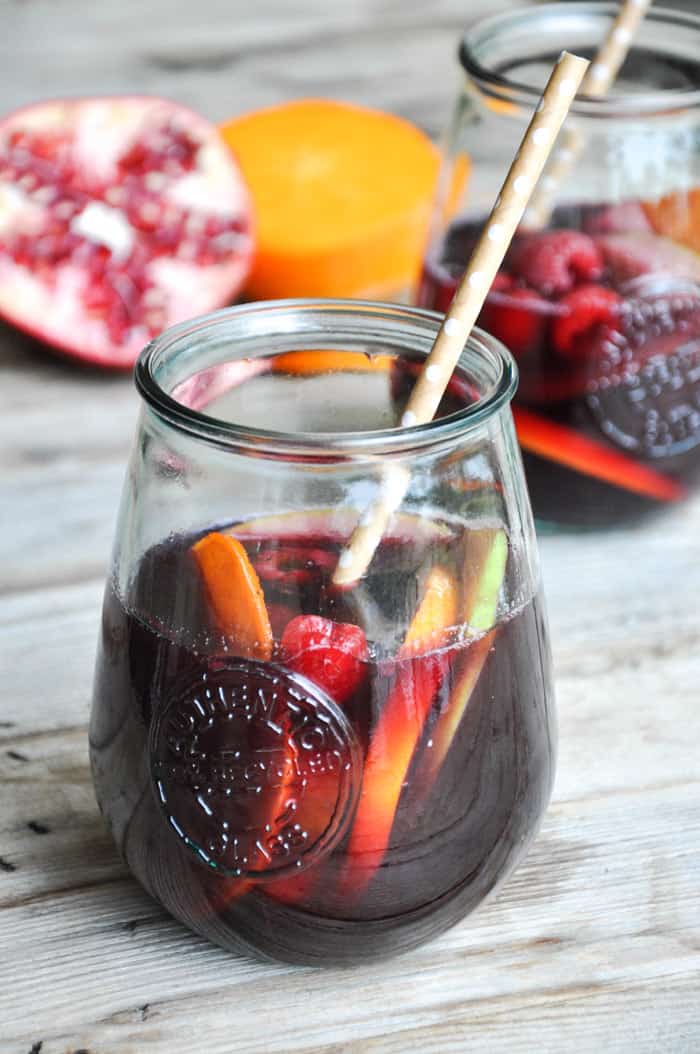 CA GROWN Blog
Discover. Learn. Connect.
Golden State Sangria
December 16, 2015
Eat the Season!
Sign Up For Weekly Recipes
« Back to Recipes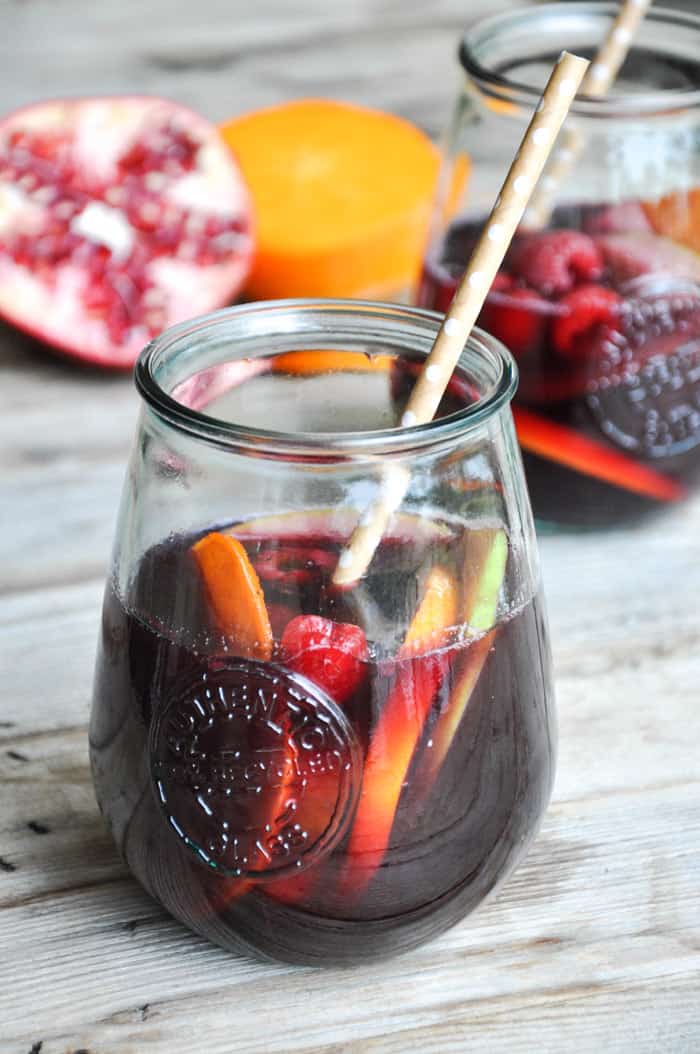 Golden State Sangria
Fruity & Festive…
In case you've been in search of a fruity, festive cocktail for this holiday season, you've got to give this one a try. Altogether, the fresh, abundant fall fruits and dark, peppery Zinfandel hits the mark with it's taste. Not to mention, it's dramatic presentation is unmatched and all these flavors are found right here in the Golden State.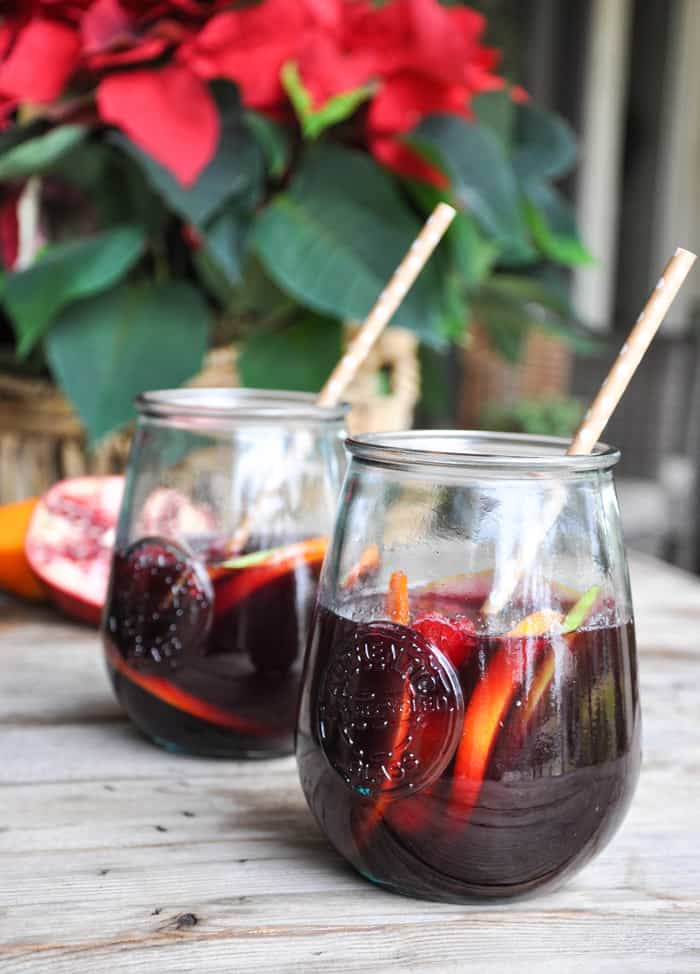 Friends, Family, and Fall Flavors
Whether you are hosting a few family and friends, or the whole neighborhood is coming over, this recipe will please them all. On this occasion, I added persimmons, pomegranates, apples, and oranges as the main fruit source. Coupled with tart raspberries and juicy limes, these flavors give this sangria a delicate twist that works well with the other bold fruits.
In order to truly allow the sangria to embrace all of the flavors, allowing the sangria to rest overnight is key. This let's all those beautiful fruits to marry together and impart their own compliment to the wine mixture.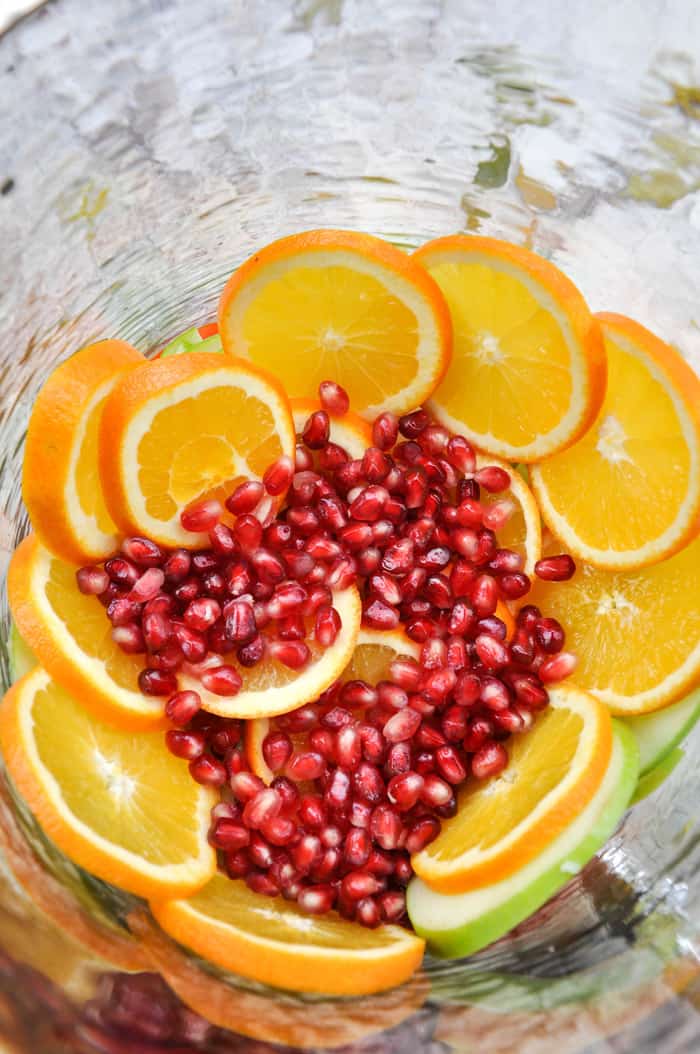 Once you've cut up all of your fruit, fill up your pitcher or serving dispenser. Any order works, but I layered persimmons, apples, oranges, apples, then pomegranates.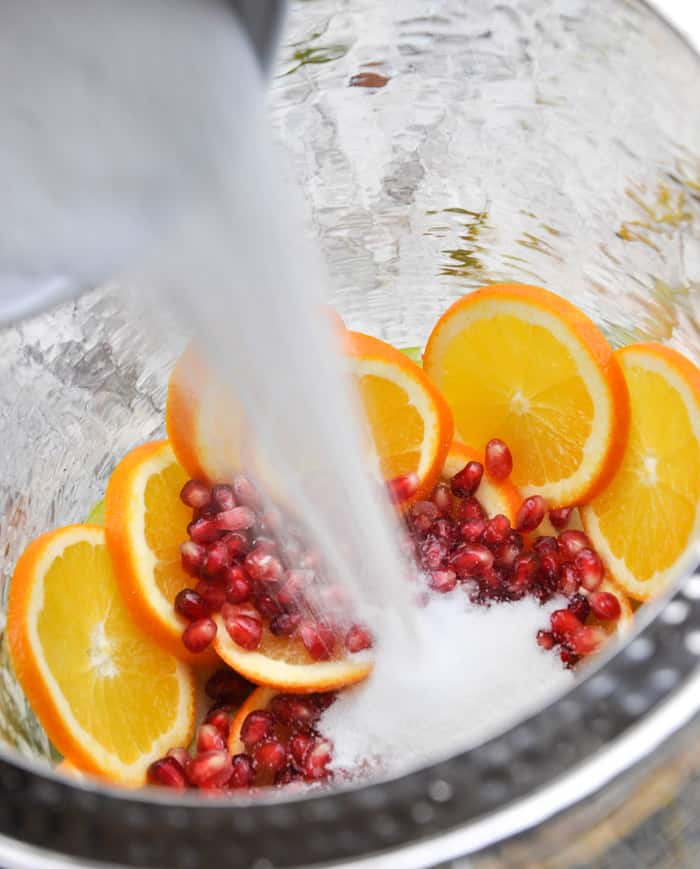 Following that, add in your sugar.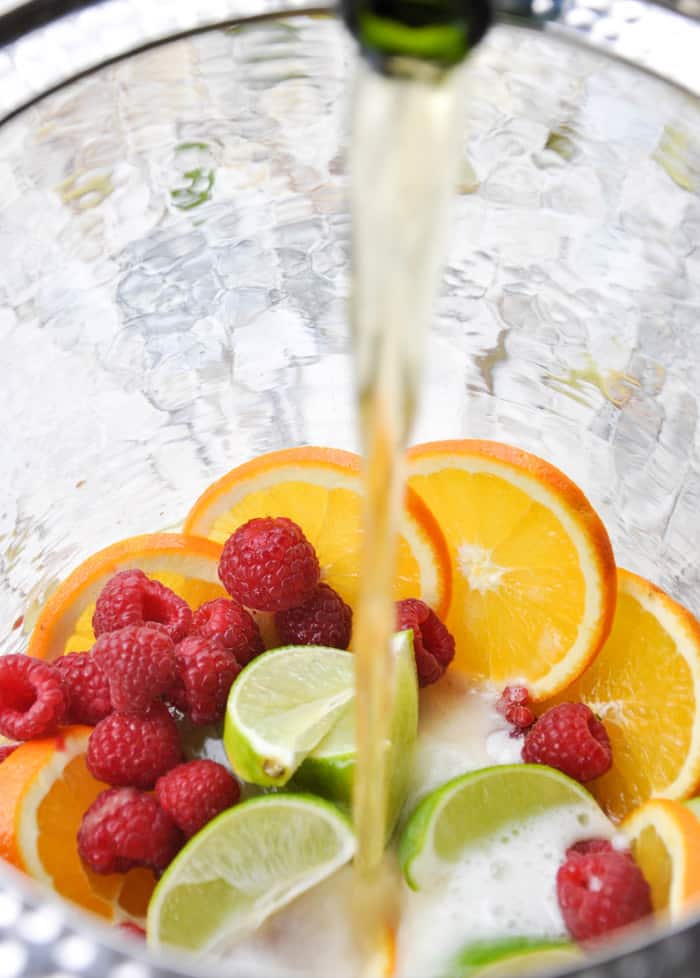 Add in the liqueur and sparkling cider next.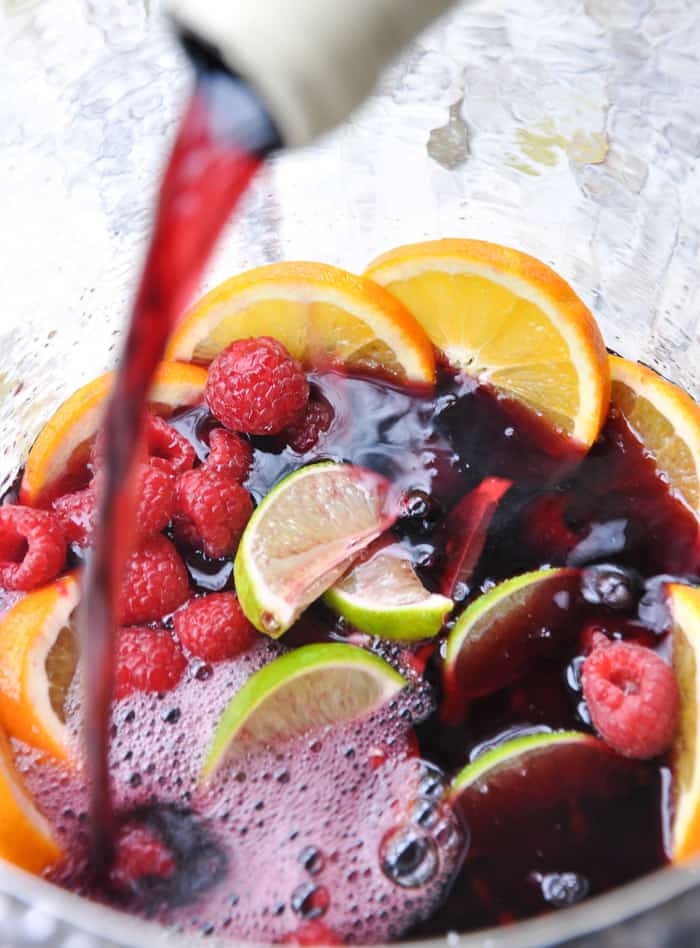 Finally, top it all off with a nice California Zinfandel.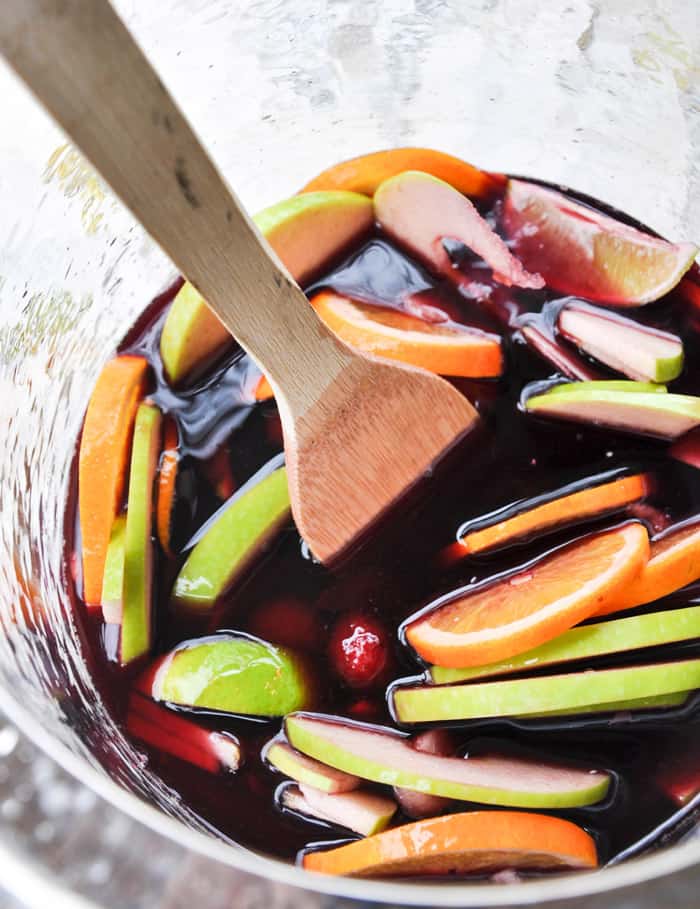 To be sure all the flavors mix together, stir and allow to rest in the fridge overnight.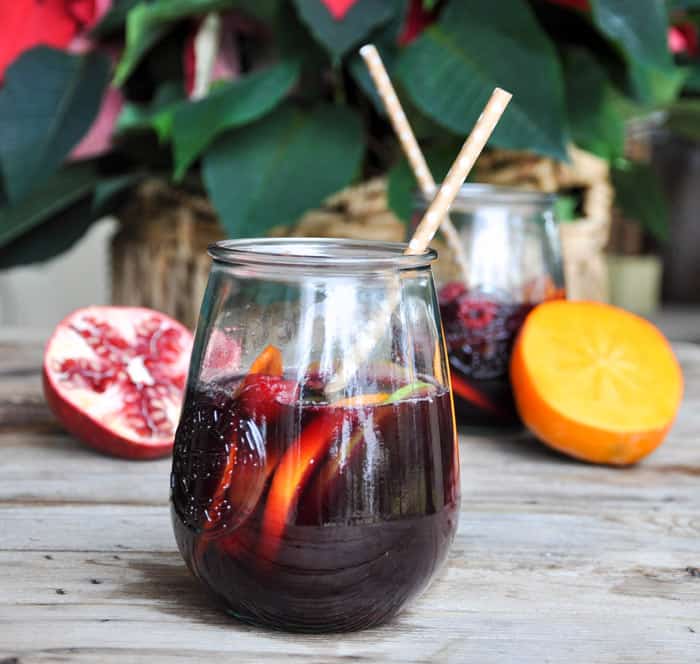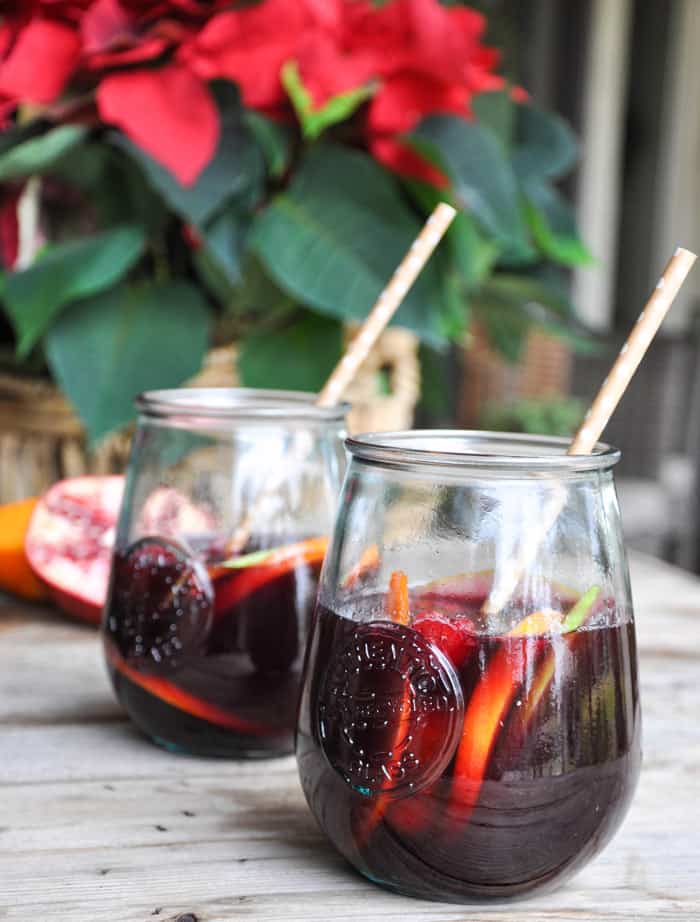 Once you're ready to serve, fill each serving glass with additional fruit, or you can use the fruit from the pitcher. Add a festive straw and sip till your heart's content.
Christmas Sangria
2015-12-15 08:39:25
Ingredients
2 oranges
2 persimmons
2 granny smith apples
2 pomegranates
2 limes
8 oz. raspberries
1/2 cup sugar
1/2 cup triple sec
2 cups sparkling cider
2 bottles red Zinfandel
Instructions
Cut up all the fruit and add to the serving vessel
Add in the sugar and all the liquid
Stir and rest in the fridge overnight
Dispense and enjoy!
California Grown https://californiagrown.org/