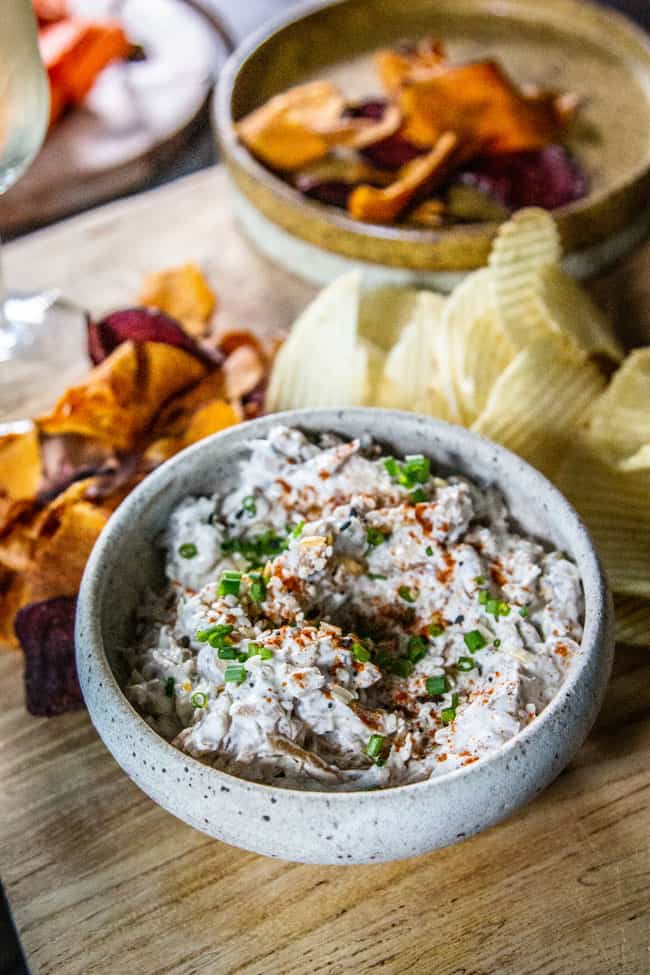 CA GROWN Blog
Discover. Learn. Connect.
A Simple Recipe For Onion Dip Made In The Oven
January 18, 2022
Eat the Season!
Sign Up For Weekly Recipes
« Back to Recipes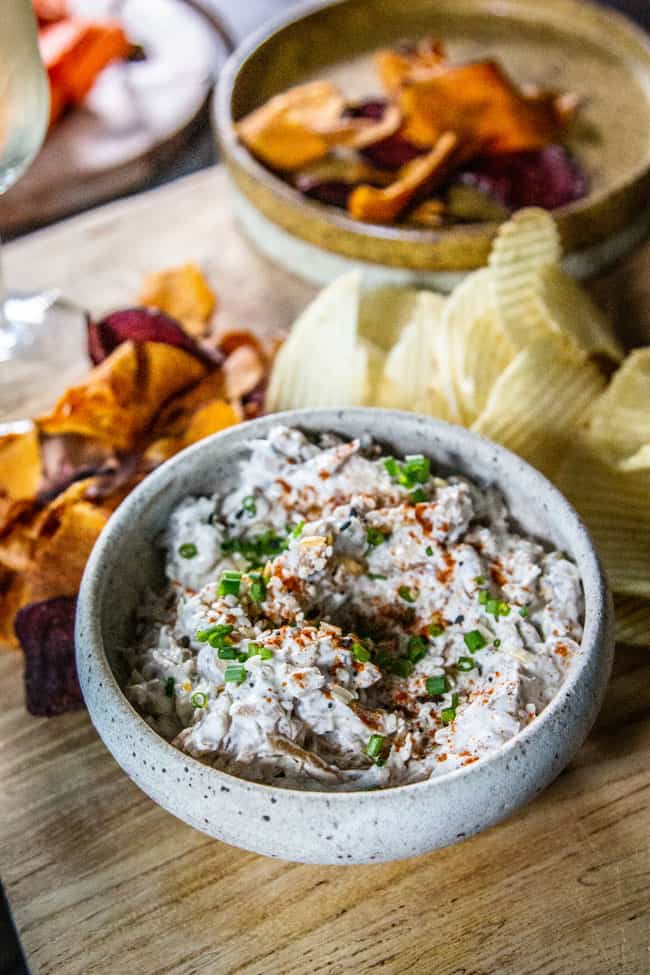 A Simple Recipe For Onion Dip Made In The Oven
Game Day is upon us and we're serving up a plethora of delicious recipes to celebrate -like this easy recipe for onion dip! This onion dip is rich and creamy, just like you would expect, but instead of being tied to the stove while the onions caramelize, all the magic happens in the oven. Practically hands off!
To celebrate the most festive of days in sports we're partnering with our friends at Visit California for some delicious pre-game fun – and we're hosting a giveaway that you won't want to miss too! Simply show us how you pre-game California-style for a chance to win a California Prize Pack! You can go to Visit California's website for all the details plus a free, downloadable Ebook full of Golden State Game Day snacks and cocktails like this recipe for onion dip!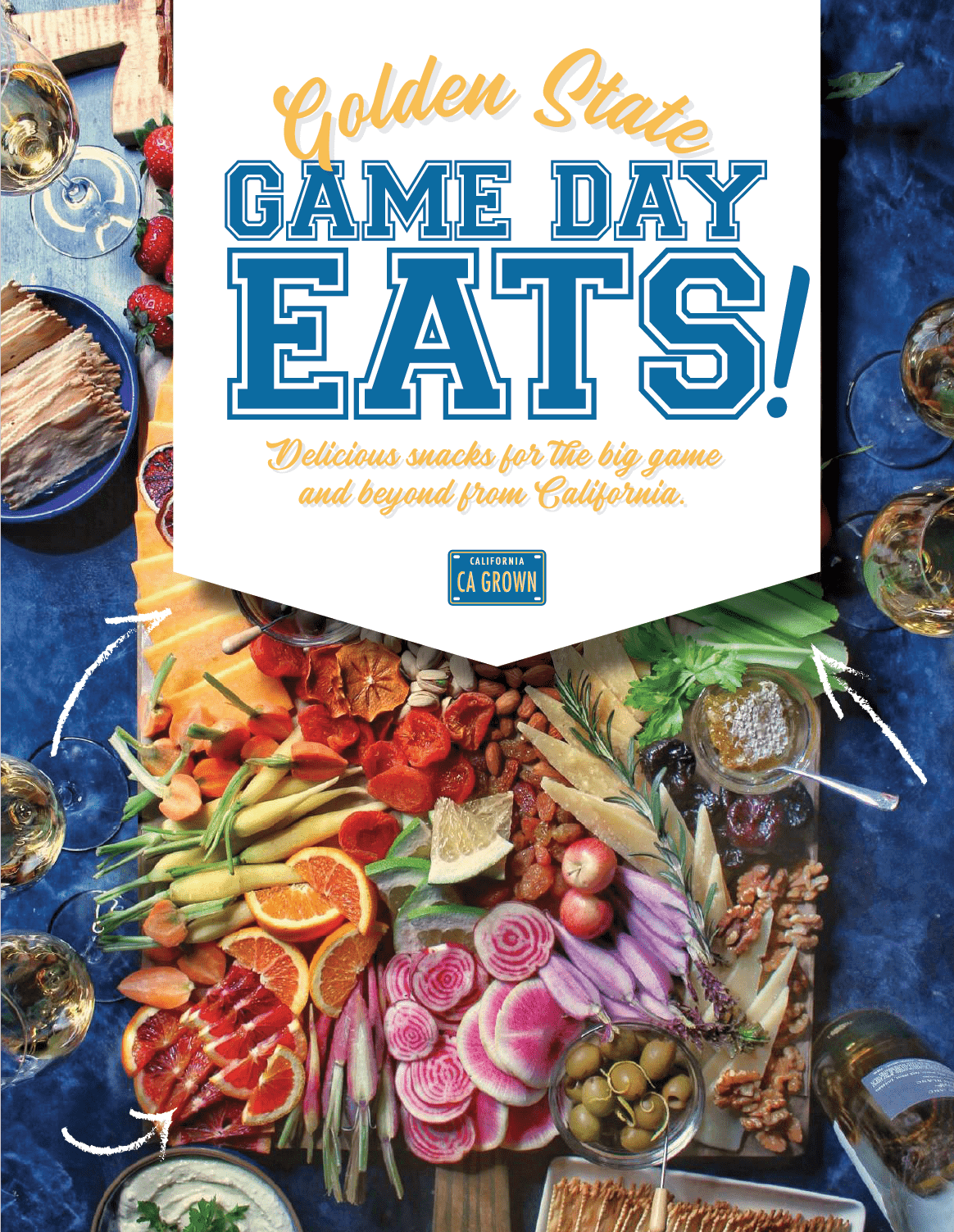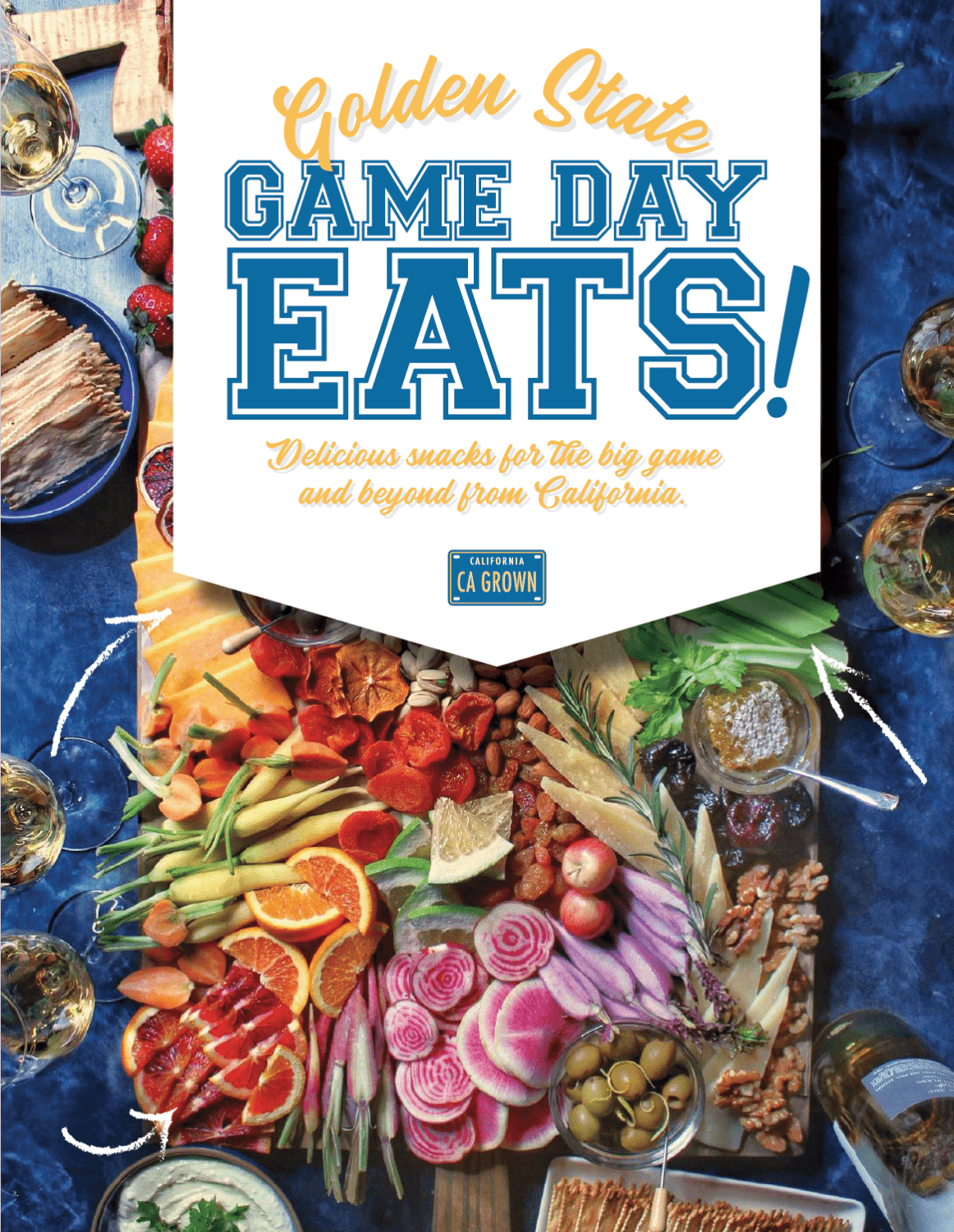 This e-book features recipes for touchdown-worthy drinks, snacks, and desserts from Sarah Gim, founder of The Delicious Life; This Mess Is Ours blogger Meg van der Kruik; A Girl Defloured author Alison Needham; and K.C. Cornwell, social and digital director at California Grown and creator of the G-Free Foodie blog.
Looking for more CA Grown-inspired Game Day recipes? Keep scrolling!
Game day recipes are a dime a dozen but are they actually delicious? That's the question you need to ask yourself when it comes to menu planning for the big game. Trust us, there is nothing worse than pouring all of your pregame time and effort into a sub-par recipe that no one is a fan of! Well, maybe your team losing is worse – but let's be real. If you are the person planning the menu you may be in this game day party scenario for the food and not the game!
Keep scrolling below for some EPIC game day recipes that have been thoroughly tested for optimal performance!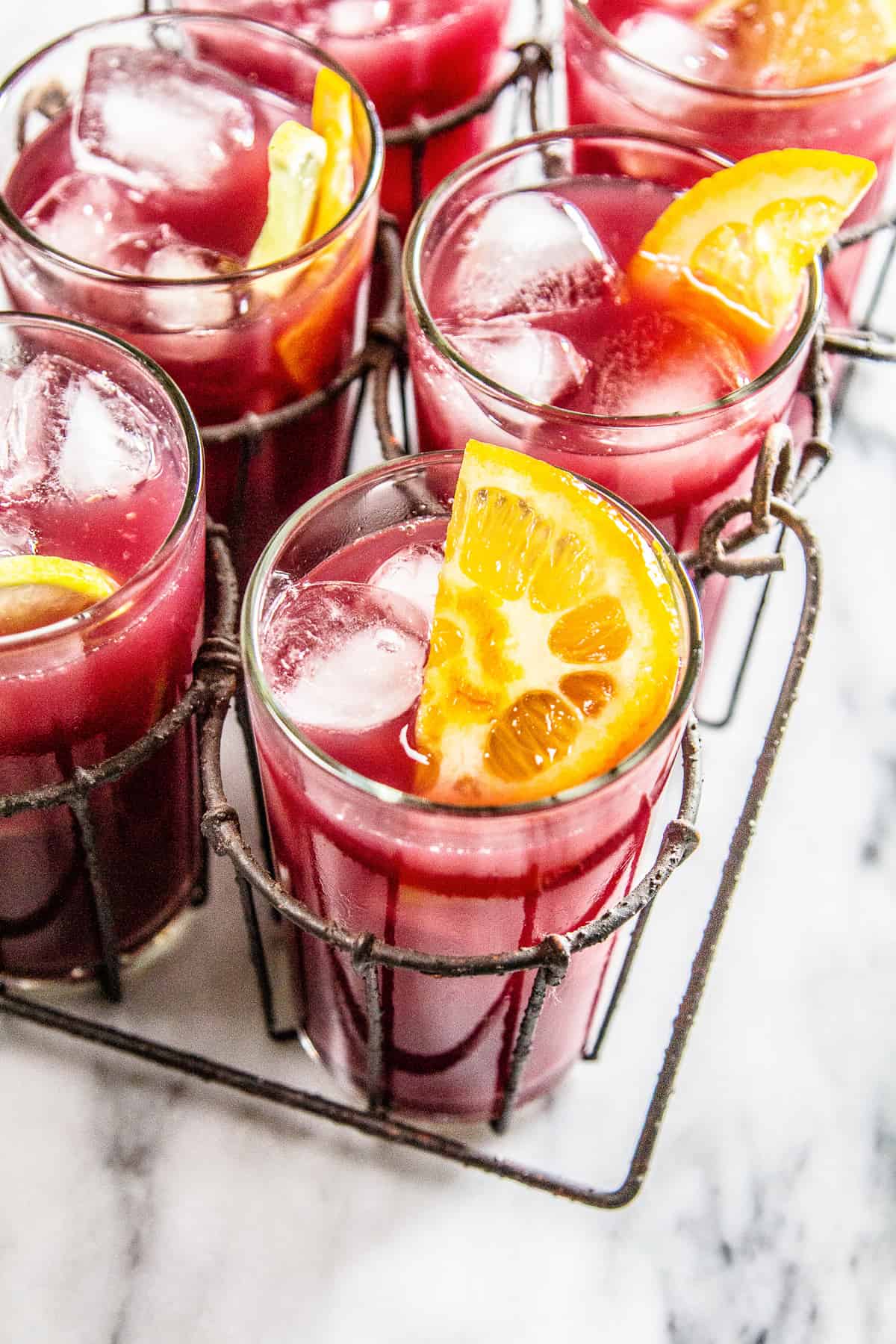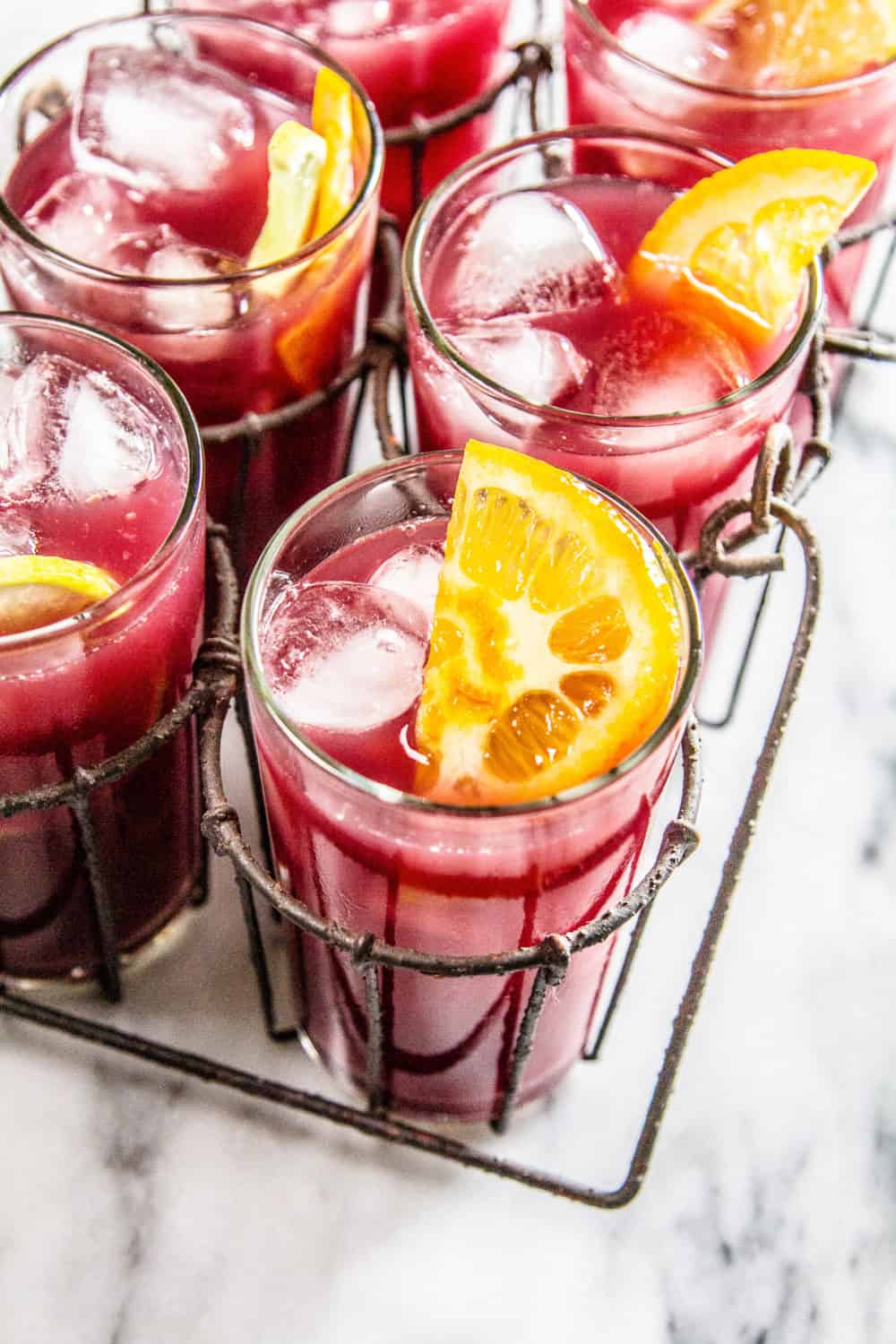 Our delicious SoCal Citrus Sangria starts with fan-favorite California Zinfandel!
The boldness of the Zinfandel wine can stand up to the bright, zesty citrus flavors. We add a splash of honey for just enough sweetness and balance.
This adult beverage is perfect for game day because you can make it in advance and guests can help themselves.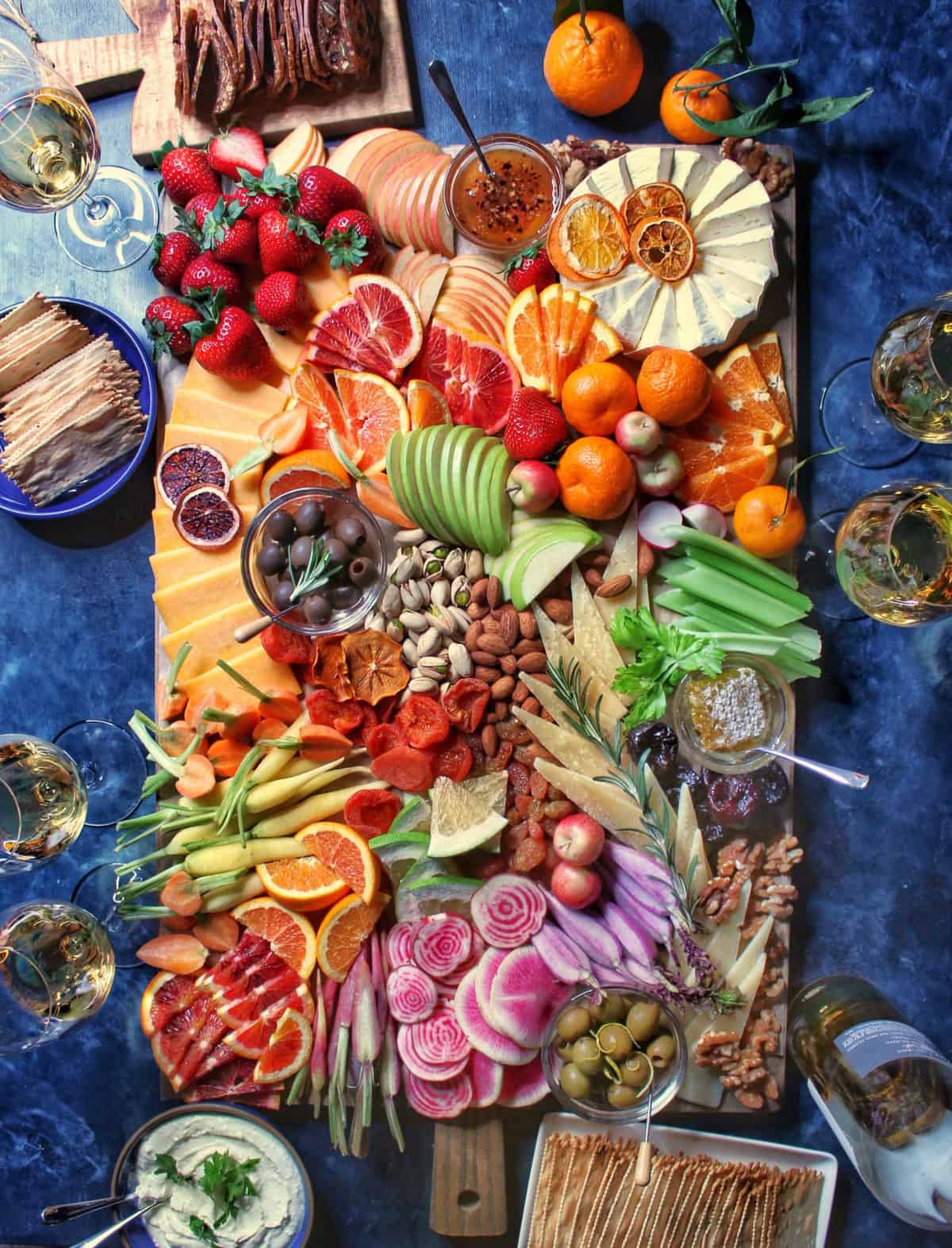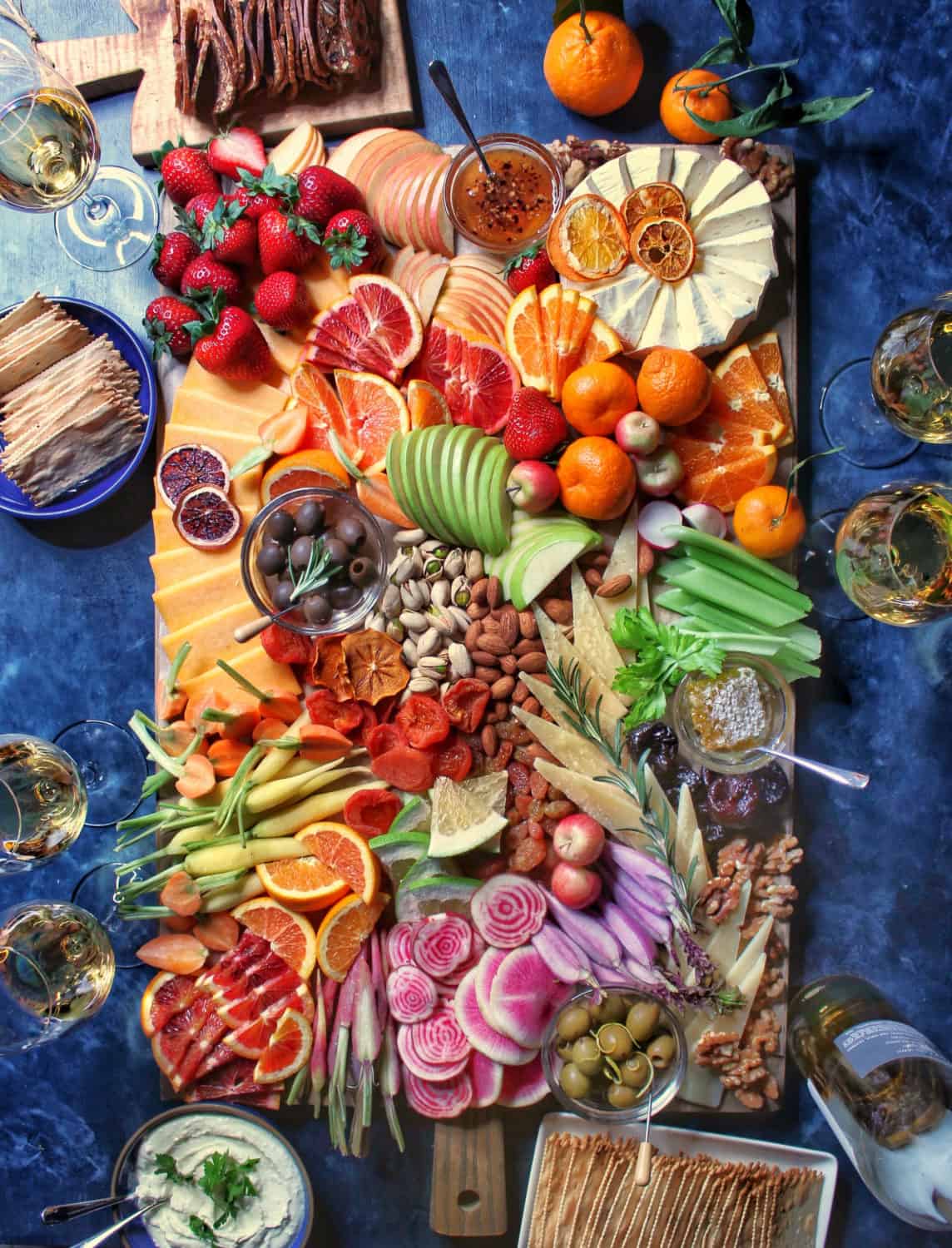 This big, bright Super Board from Sarah of The Delicious Life will be a welcome break between all the other standard game day party fare that's usually a lot heavier.
Sure we all love tots, fries, and dip…but we also love fresh fruit, veggies, cheese, and nuts.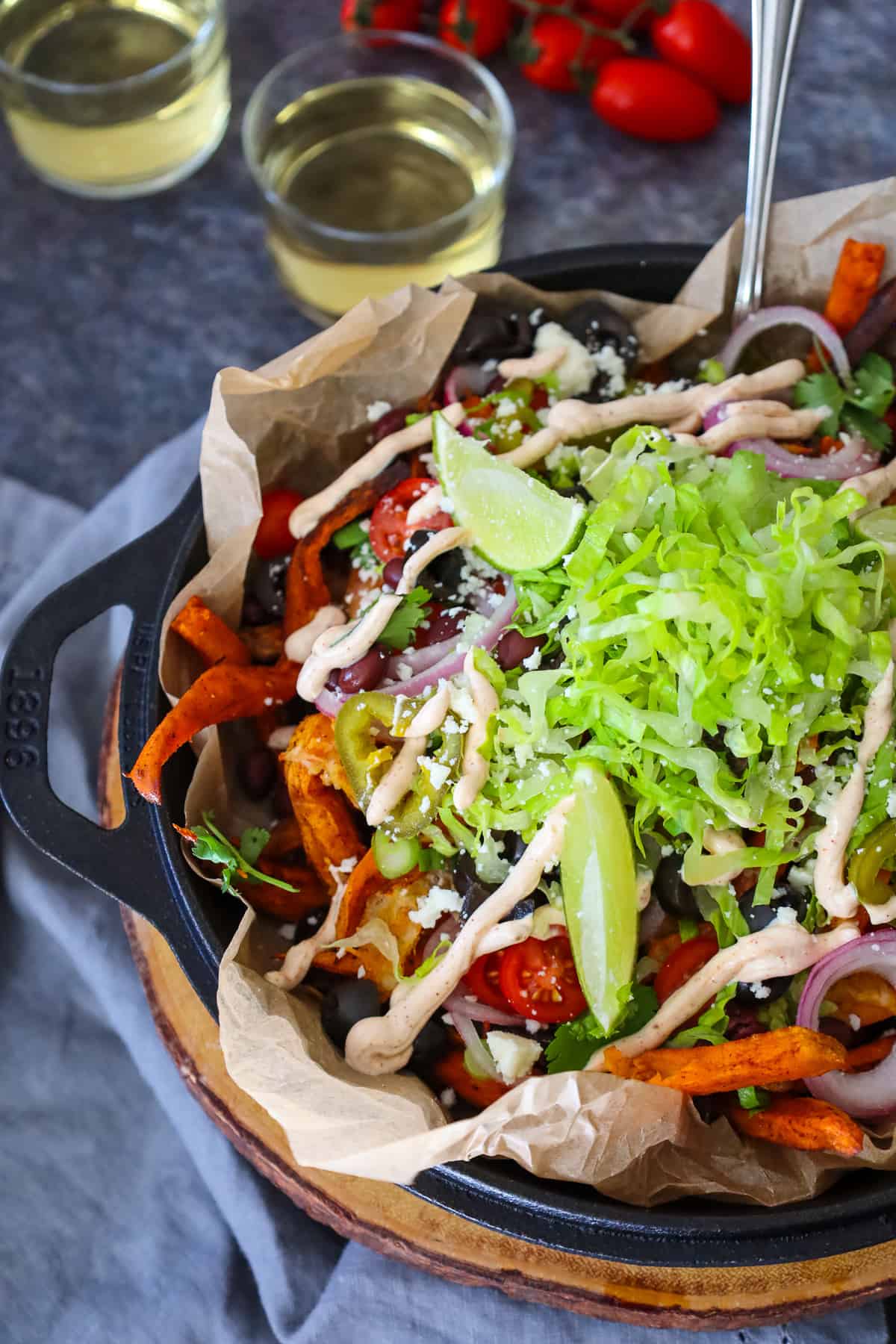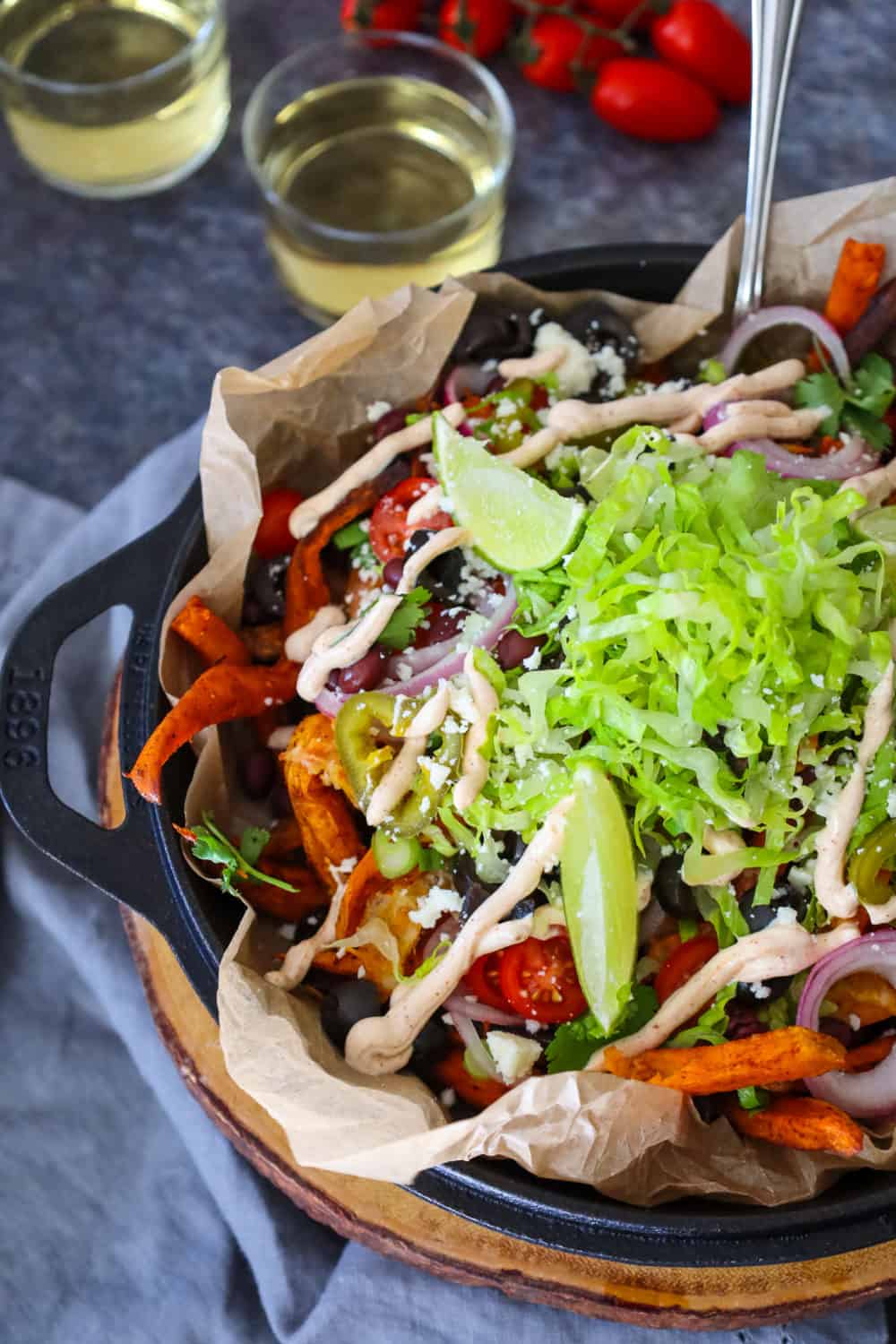 These Epic Sweet Potato Fry Nachos from A Girl Defloured are spicy, cheesy, and fully loaded with everything delicious.
They are a perfect game day snack for the big game or whatever sports (or entertaining commercials) you're watching!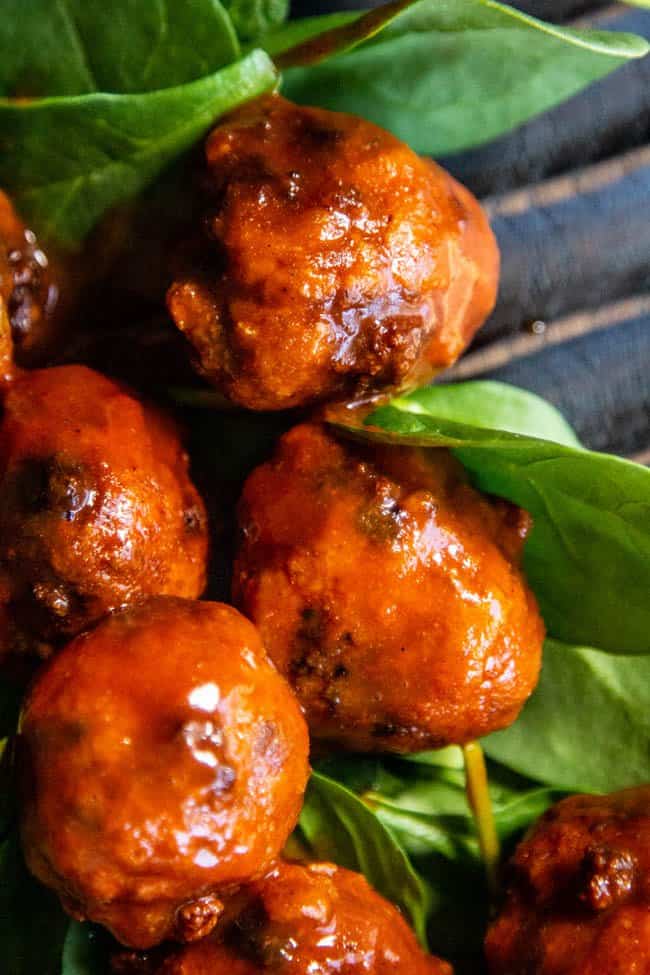 This Mess is Ours' crispy Buffalo Chicken Meatballs have all the things you LOVE about Buffalo Chicken Wings wrapped up together in a crispy meatball that will be the star of your game day celebration!
Minimal meatball ingredients and a store-bought buffalo sauce are all that stand between you and a winning platter of game-day-worthy meatballs.
Now about that recipe for onion dip, I was gushing about at the beginning of the blog post….
What ingredients are needed to make this recipe for onion dip?
2 pounds mixed onions; sweet yellow or red will work. Just note that if you choose a sweet onion variety, the dip will have a much sweeter flavor overall than if you use only white onions, which have a much sharper flavor profile.
2 large shallots
Unpeeled garlic cloves
Thyme
Water
White wine
Kosher salt & freshly ground black pepper
Whole-milk Greek yogurt
Sour cream
Lemon juice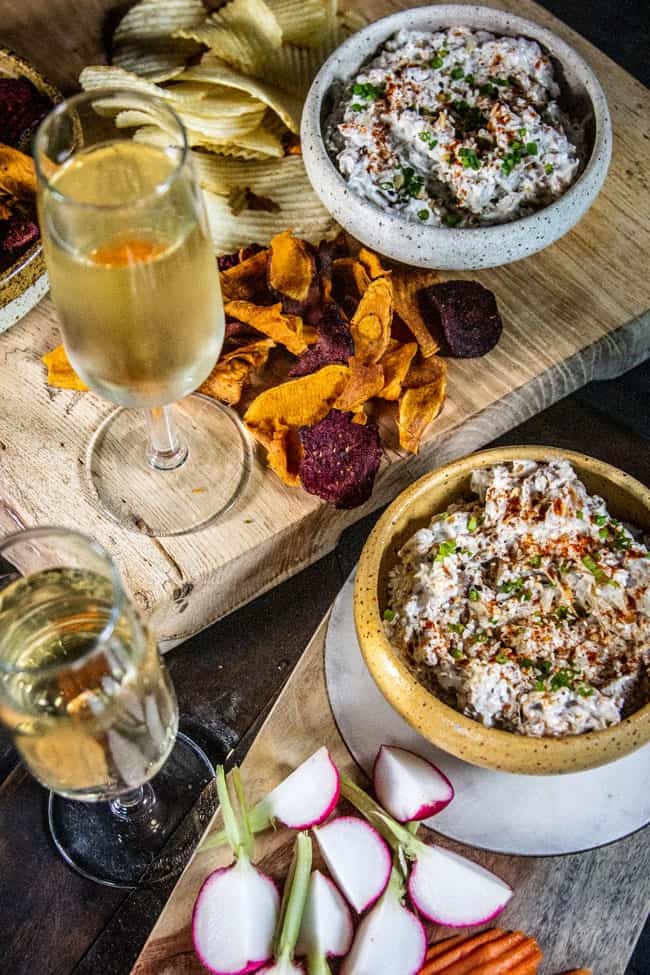 What to serve alongside this recipe for onion dip.
Of course, you can serve this with plain ol' potato chips, but we do love getting a bit more creative and colorful with our dippers. We have tried this dip with sweet potato and beetroot vegetable chips, crudites like waffled carrot slices and radishes, and have even piled it high on toasted baguettes. Every which way we have tried it has been a hit, so don't be afraid to get creative when you serve it too!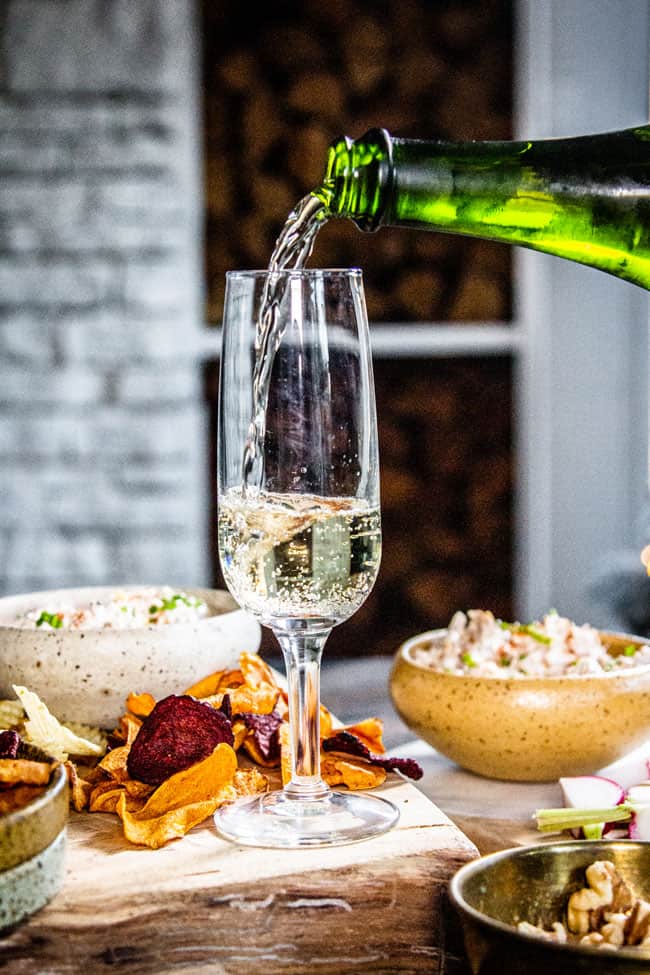 Looking for a wine pairing for onion dip?
Hands down sparkling wine is the best wine for pairing with this recipe for onion dip!
Sparkling wine has a light effervescence that is a wonderful contrast on the palette to this rich creamy onion dip.
Now that you're inspired, don't forget to show us how you pre-game!
Post your creations on Instagram for a chance to win a California Prize Pack! Be sure to use our hashtags: #CAPregame #VisitCalifornia #CAGrownOfficial. Head over to Visit California's website to learn more.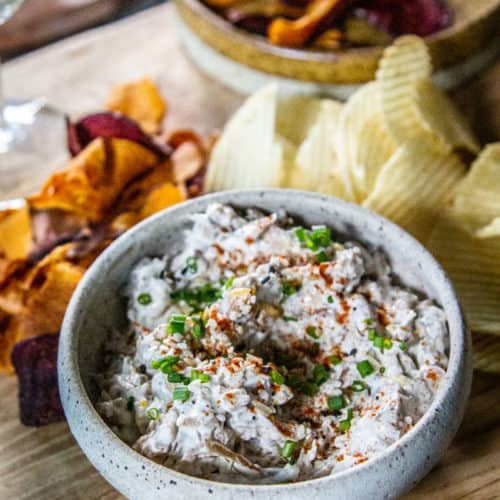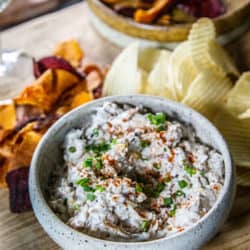 Roasted Onion Dip
Move over store-bought onion dip, our homemade version combines a variety of deeply roasted onions, shallots, and garlic with thyme and white wine for a depth of flavor that just cannot be matched.
Ingredients
2 pounds mixed onions; sweet yellow or red will all work, very thinly sliced
2 large shallots thinly sliced
4 cloves garlic unpeeled
5 sprigs thyme
¼ cup extra-virgin olive oil
2 tablespoons water
½ cup white wine
1 ½ teaspoons Kosher salt
½ teaspoon freshly ground black pepper
¾ cup plain whole-milk Greek yogurt
¾ cup sour cream
2 teaspoons freshly squeezed lemon juice
1/8 teaspoon smoked paprika optional
½ tablespoon minced chives optional
1 teaspoon Everything Bagel Seasoning optional
To serve: homemade or store-bought potato chips sweet potato chips, or crudité
Instructions
Preheat the oven to 425°F.

Combine the onions, shallots, garlic and thyme with the olive oil and water on a large sheet pan that is at least 1-2″ deep. Season with salt and pepper. Toss to coat.

Mound the ingredients in the center of the pan rather than spreading out; this will allow the, to steam without browning too fast.

Bake, stirring and tossing the onions every 10 minutes, until the onions are golden brown and starting to soften, about 30 minutes.

Discard the thyme sprigs and add the wine to the pan; stir and scrape up any browned bits from the bottom of the pan. Spread the onions out across the sheet pan in a thin layer.

Reduce the oven temperature to 400°F and return the mixture to the oven. Continue to roast for another 10-25 minutes longer, depending on how thick the onions were sliced, until they are completely caramelized and deeply golden brown. Some onions will be more deeply caramelized than others, this is ok.

Cool completely.

Transfer the onions and garlic to a cutting board. Squeeze the roasted garlic from its peel and mash into a paste with the flat side of a chef's knife or with a fork then transfer to a medium-sized bowl.

Finely chop the caramelized onions and add to the bowl with the garlic.

Stir in the yogurt, sour cream, and lemon juice. Season with salt and lots of black pepper. Transfer to a serving bowl and sprinkle the top with paprika, chives, and Everything Bagel Seasoning, if using, just before serving.