How to Use Honey: 11 Great Recipes
Do you have jars of honey in your pantry, but you aren't really sure how to use them in recipes? We're covering 4 varieties of honey from California that you should be keeping your eyes peeled for along with 11 recipes that really showcase how to use honey in your kitchen!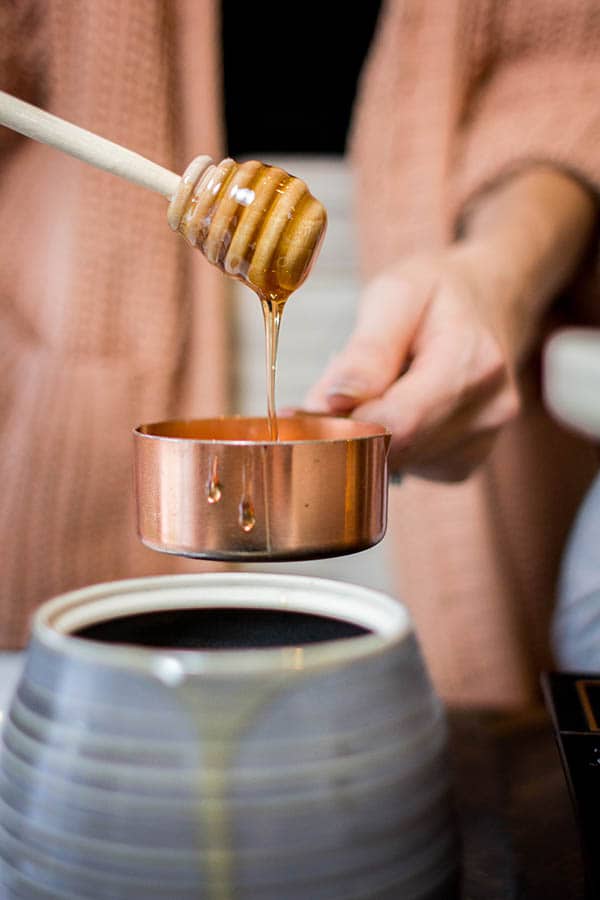 Ahhh, honey, the nectar of the Gods!
While most of us keep honey in our pantries we don't use it nearly enough in our day-to-day life. It could be because we don't really understand it! Honestly, outside of a drizzle in tea or over toast – most of us skim right past it in the pantry.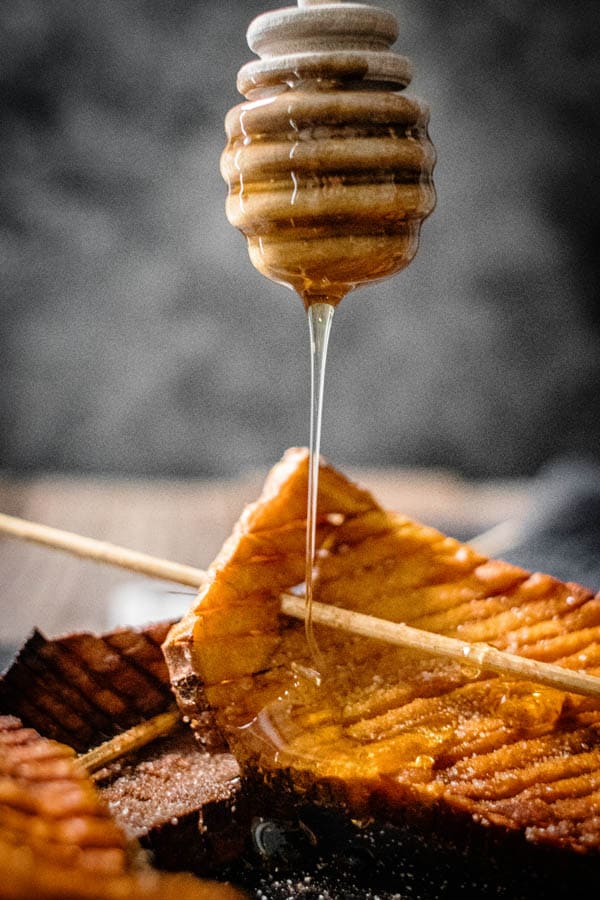 This may come as a shocker, but there are virtually unlimited types of honey available….
If you want to enjoy honey to its fullest, it's worth taking a little time to understand the differences between varietals. Much like selecting a wine, honey comes in all sorts of flavors, textures, and mouthfeels.
Depending on its nectar source, the flavor can be floral, fruity, smoky, woody, spicy, nutty, or earthy! Honey can smell fresh as grass or pungent like aged cheese, but with an appearance that is nearly as clear as water or dark as molasses. It can be a primary flavoring component to a dish or blend into the background like a great supporting star.
Avocado: A California specialty, this variety has a dark color and rich, buttery taste, but don't worry, it doesn't taste like avocados! Avocado honey takes its name from the avocado blossoms it's made from. The texture is somewhat thick. Avocado honey is usually dark amber in color with a buttery, rich taste that's great for baking.
Eucalyptus: Taste and texture varies with the species of eucalyptus tree nearby the source. Eucalyptus honeys are typically bold in flavor with a slightly medicinal aftertaste and scent. Use it sauces, dressings or to treat a sore throat.
Orange blossom: This variety is light and mild, it smells like an orange grove with fragrant floral notes. Flavors can be fruity and floral too, with a buttery vanilla finish. Orange blossom honey is great to serve as a condiment. Try it in cookies, cakes and other baked goods too.
Sage: Sage honey has a light color, delicate flavor and an overt sweetness that pairs well with strong cheeses.
Answering the question, how to use honey, is simple… every which way possible!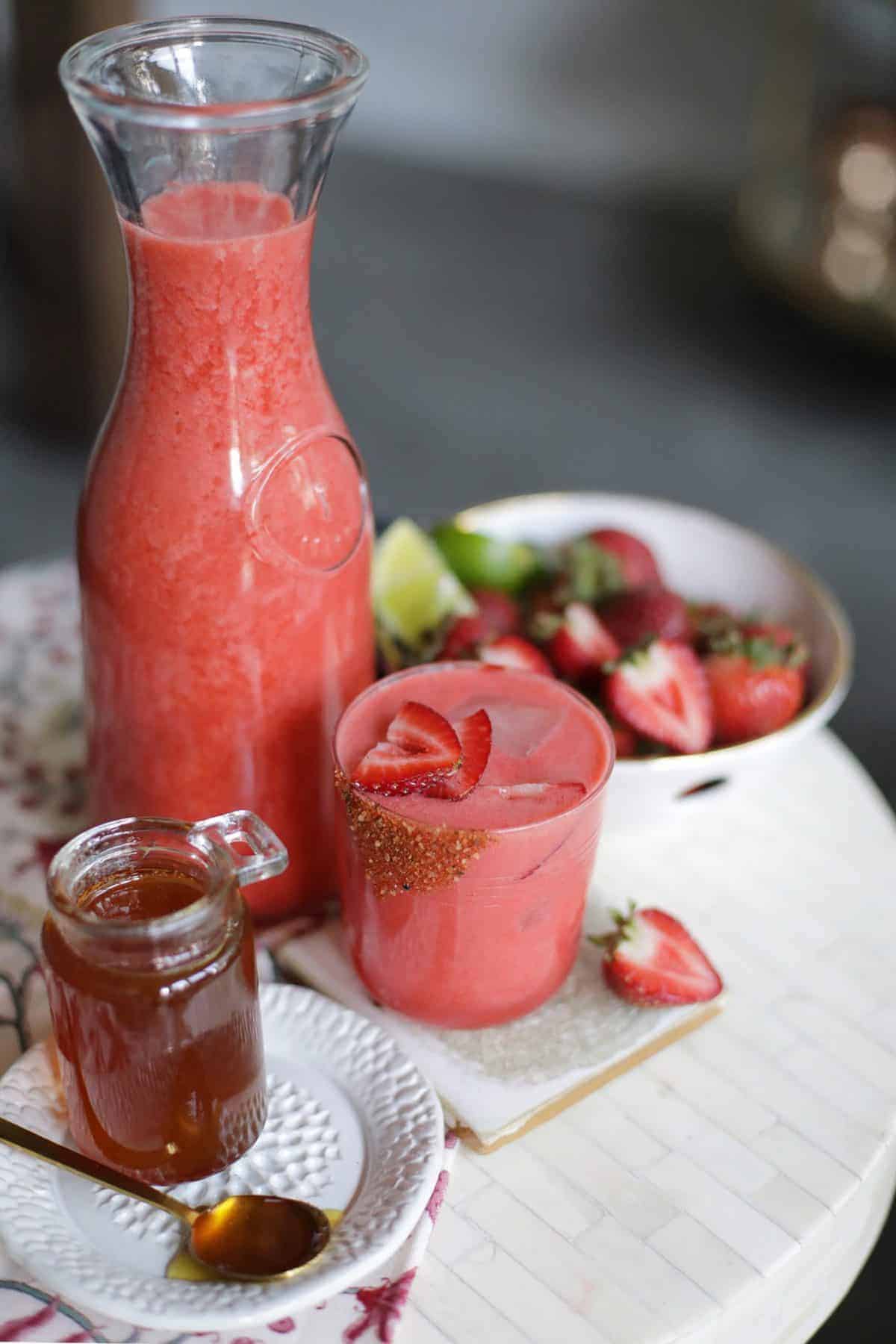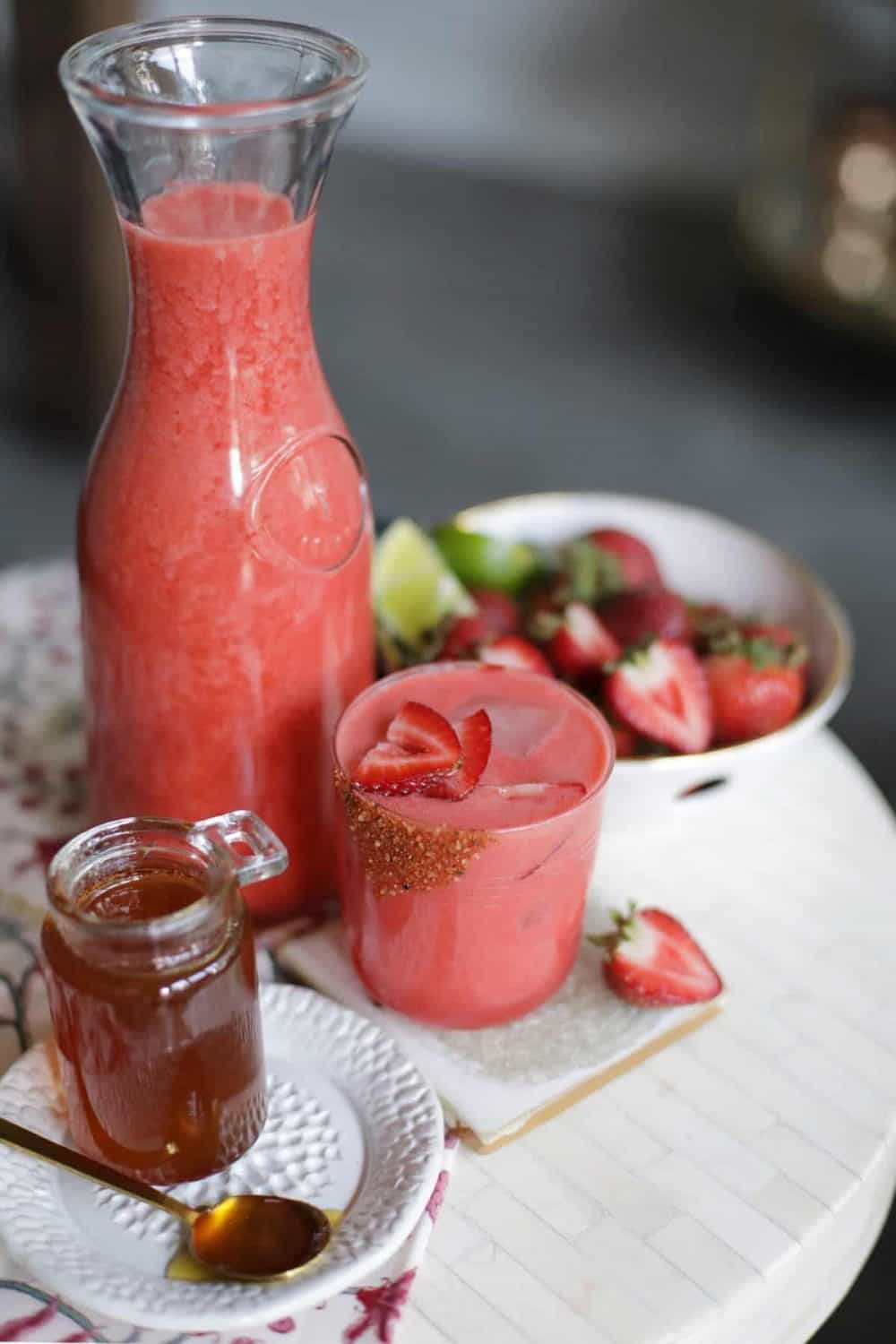 Aida of Salt & Wind made this agua fresca with California strawberries at peak ripeness, and a touch of California honey, it has just the right amount of sweetness and is super refreshing.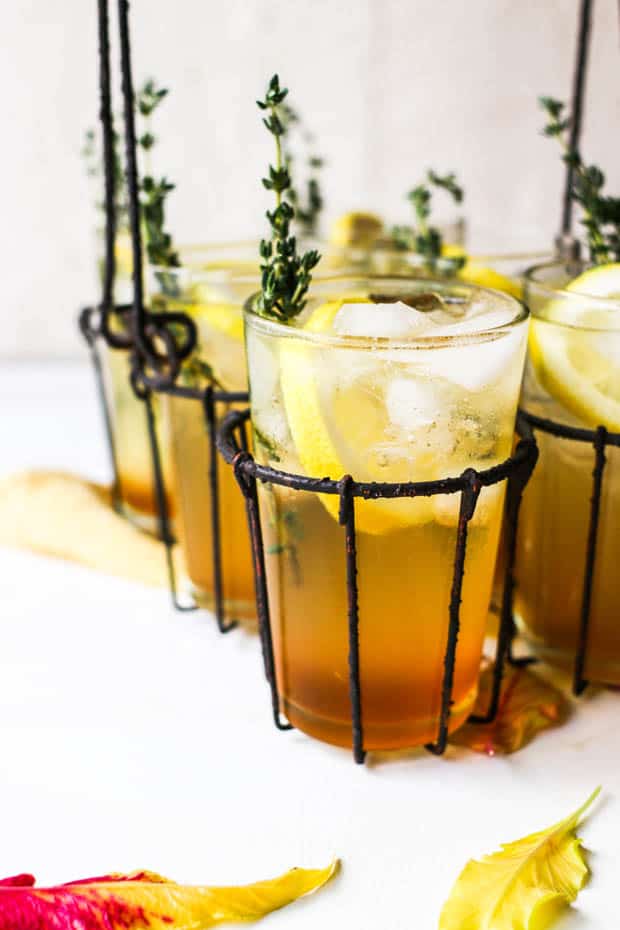 A new take on the classic Gold Rush cocktail, this libation is a refreshing combination of a slightly sweet honey thyme based simple syrup and tart lemon.
Fresh thyme makes the drink look festive and adds a lovely aroma too!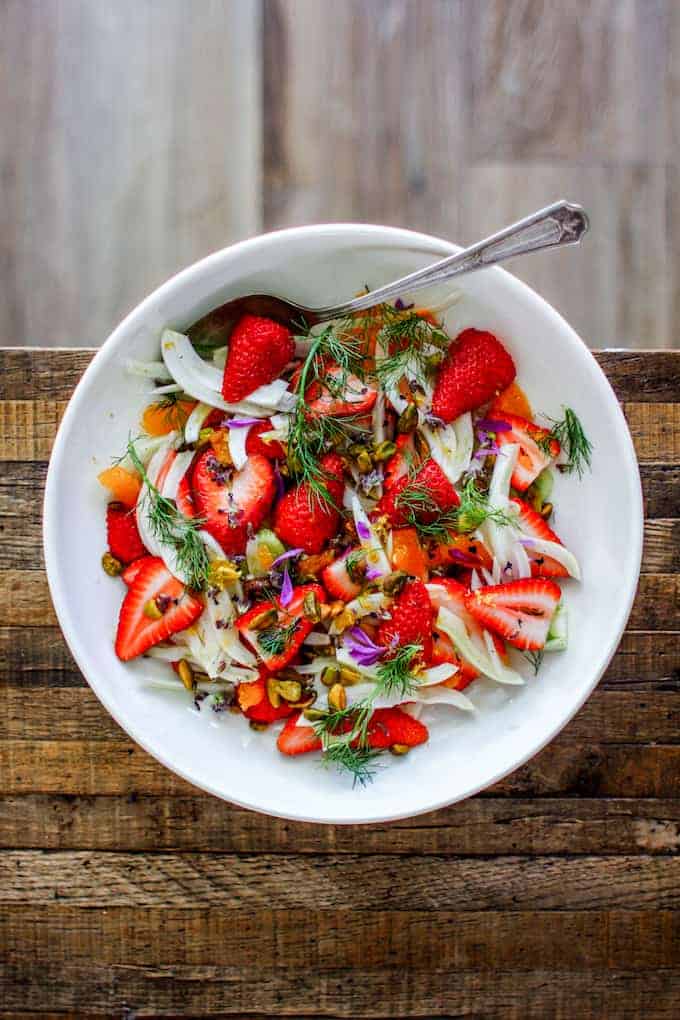 Kate of Hola Jalapeno's colorful salad with thin slices of crisp fennel, juicy strawberries, and floral wedges of clementines is irresistible any time of year! The lemon zest and juice paired with Pixie honey from Ojai, Ca make the dressing sensational too!
Fun fact, there are over 300 strawberry growers in five distinct areas of California: Watsonville/Salinas, Santa Maria, Oxnard, Orange County/San Diego, and the Central Valley.
Many of these multi-generational farming families grow both organic and conventional strawberries.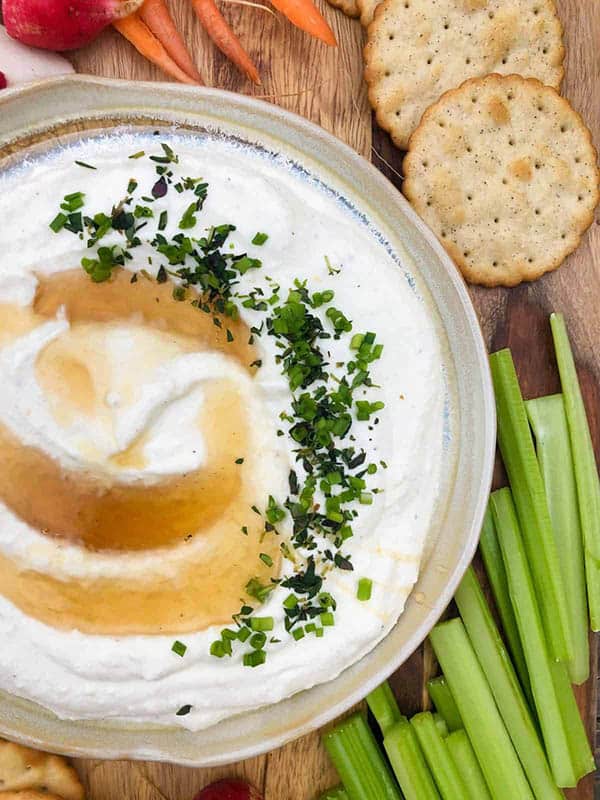 This dip is the perfect marriage of savory and sweet. As if the thyme and honey weren't enough, the brightness of the lemon takes it to another level!
Feta dip is perfect for any crunchy veggie or your favorite cracker.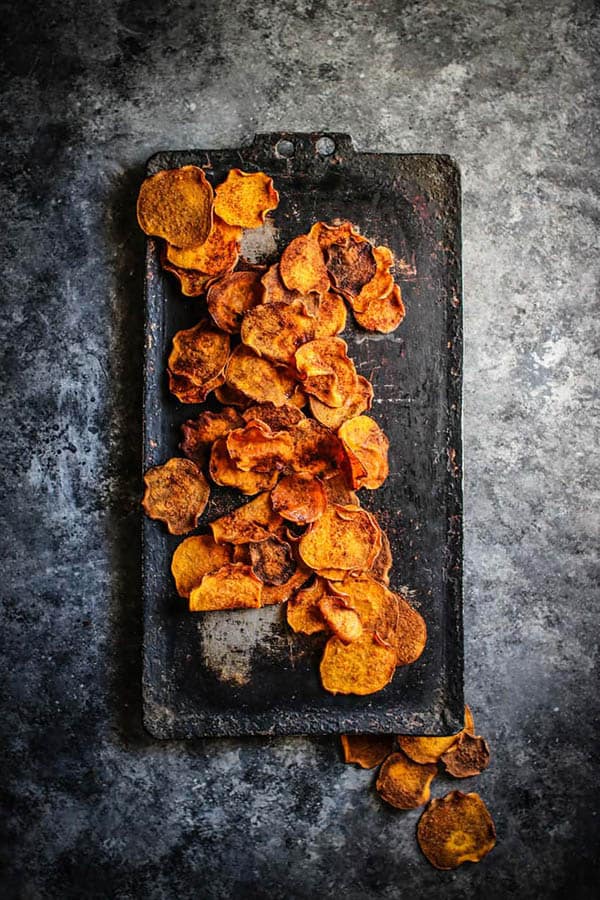 Let me introduce you to one of my all-time favorite snacks, Honey BBQ Sweetpotato Chips. Gluten-free and paleo-friendly these addictive chips are almost too easy to eat!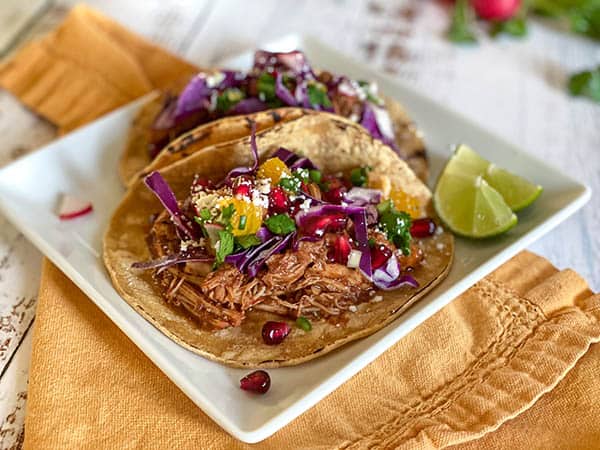 A simple take on chicken mole from A Girl Defloured is much easier than traditional mole. It still packs a punch in the flavor department thanks to roasted tomatoes, spices, raisins, nuts, and yes, chocolate. The honey-laced pomegranate salsa tastes as bright as it looks and is the perfect accompaniment to the rich mole sauce.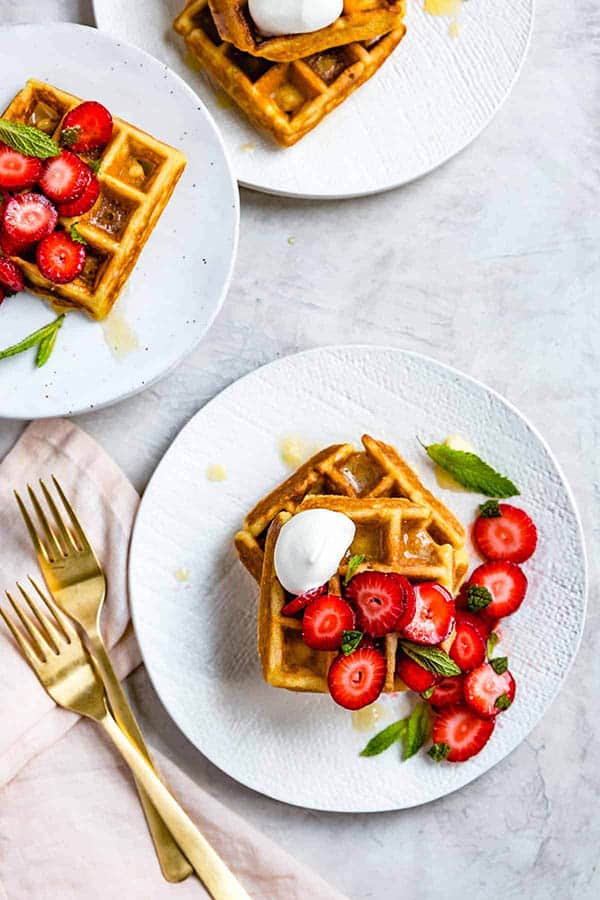 Whipped honey ghee? OMG!!! These slightly sweet gluten-free waffles topped with honeyed ghee and juicy berries from Bojon Gourmet work as well for breakfast or brunch as they do for dessert.
They get big flavor and tender texture from corn flour, making them taste like hot-from-the-oven cornbread without the grittiness of cornmeal.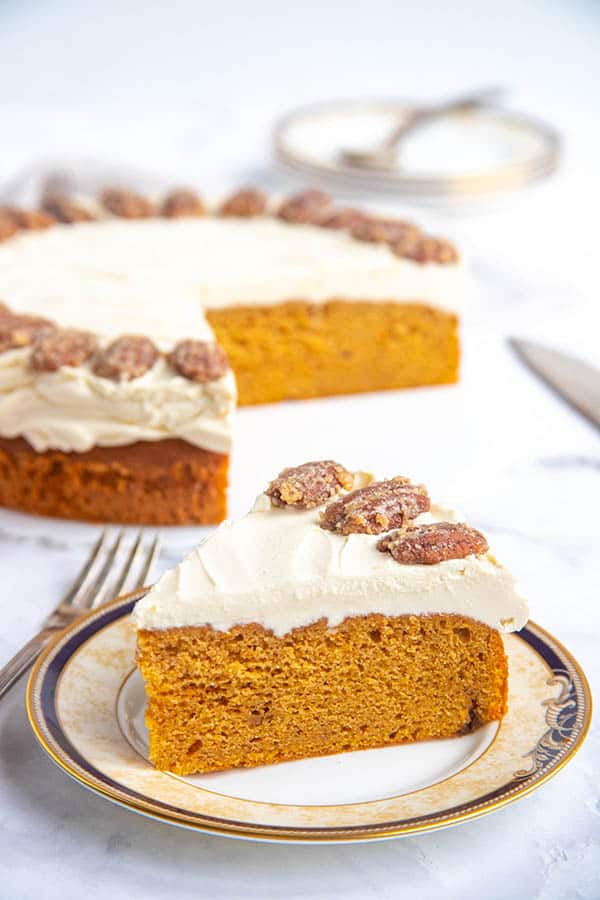 This gluten free sweet potato cake from Bakes by Brown Sugar is moist and flavorful! Cinnamon, ginger and nutmeg enhance the flavor of this delicious cake which is good all by itself or with a hearty slathering of honey laced delicious whipped mascarpone topping.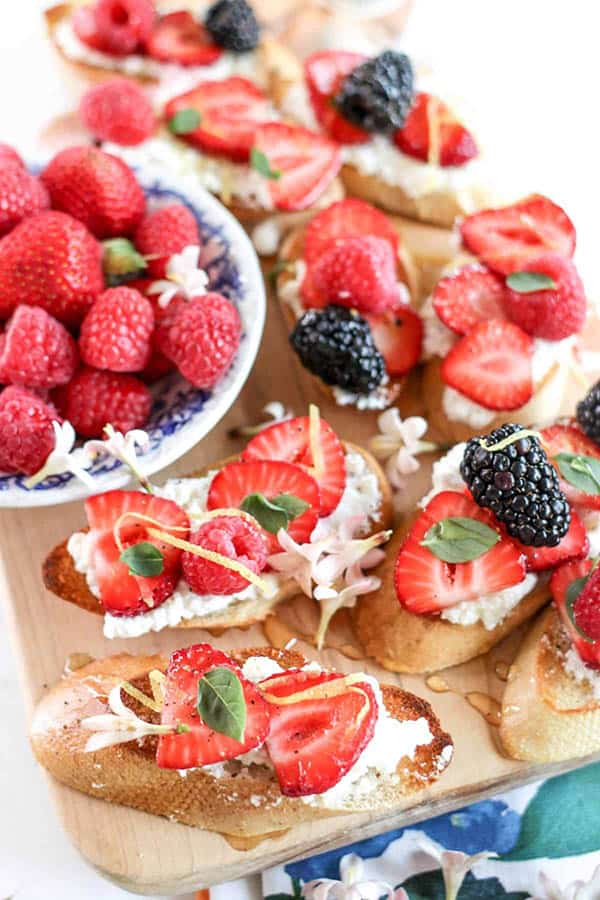 Juicy California Grown strawberries and a luscious lemon ricotta are layered onto lightly toasted baguette slices, then drizzled with liquid gold. It's a decadent treat any time of the day.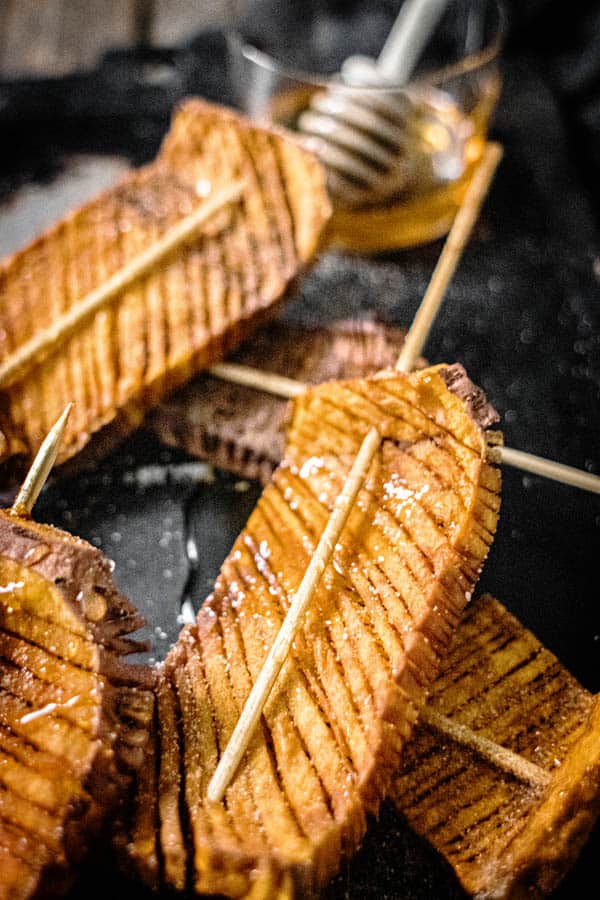 Want to know how you can make the crispiest, most impressive-looking Hasselback sweet potato on the planet?
The secret to this new wave twist on a Hasselback sweet potato recipe lies in a unique slicing method followed by soaking in water to remove any starch before cooking.
Every bite is golden, crispy, and completely decadent – especially with a sweet drizzle!
Honey is delicious on anything, and is also a wonderful home remedy for a scratchy throat!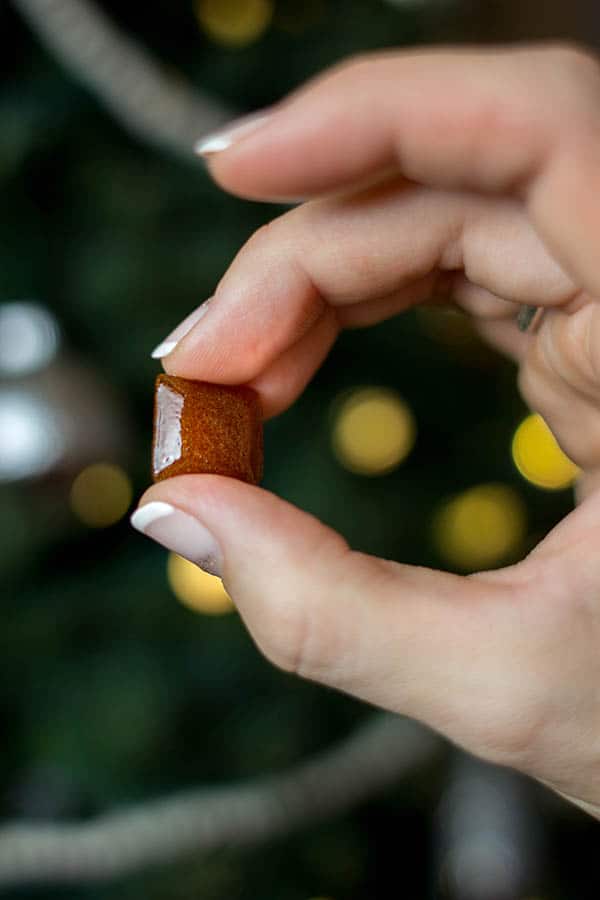 Cupfuls of hot tea and spoonfuls of the sweet stuff is how This Mess is Ours combats a scratchy throat at home. When she heads out in the world she carries these honey-based, homemade throat lozenges to keep her scratchy throat at bay.
Share your creations with us by snapping a pic and tagging us on social using #CAGROWN.
Craving more CA Grown goodness? Follow us on Pinterest for fresh and fabulous recipe inspo!
Click here to view the Google Web Story for this post.
Frequently Asked Questions
Can we eat honey directly?
It is safe for people to consume both raw and regular honey.
Does honey help you sleep?
Honey helps your brain release melatonin, the hormone that your body uses to restore itself during sleep. This happens through a series of transformations in your brain: honey's sugars spike your insulin levels, releasing tryptophan, which becomes serotonin, which becomes melatonin.
What should I look for when buying honey?
* The ingredients list should read only honey (no sugar syrup, corn syrup, or rice syrup).
* Buying honey from local farmer's markets ensures the honey comes straight from the hive.
* Look for honey from California, where bees can visit over 50% of the nation's produce while they create the golden goodness!