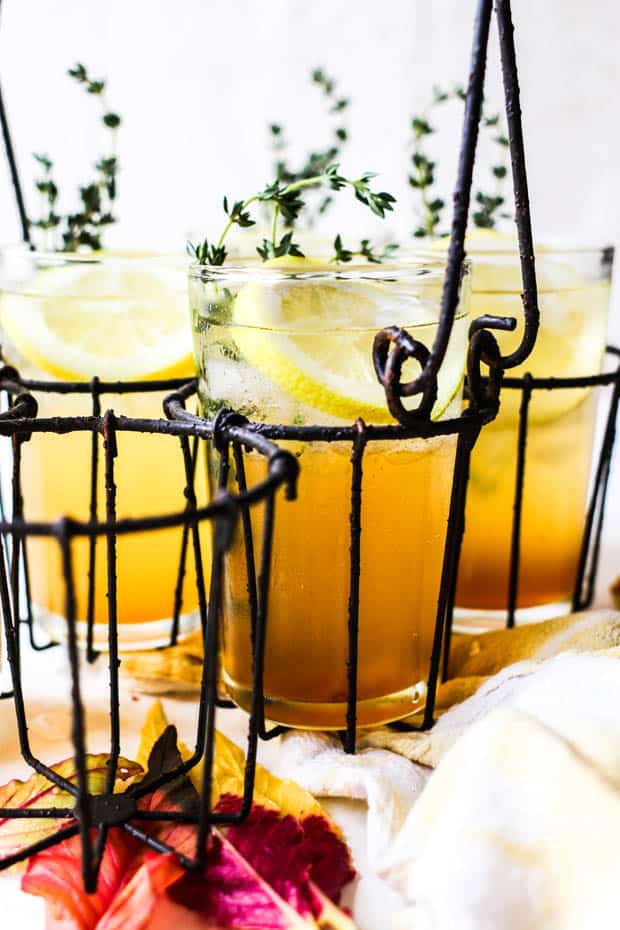 CA GROWN Blog
Discover. Learn. Connect.
A Simple Cocktail With Wine, The California Gold Rush
December 23, 2019
Eat the Season!
Sign Up For Weekly Recipes
« Back to Recipes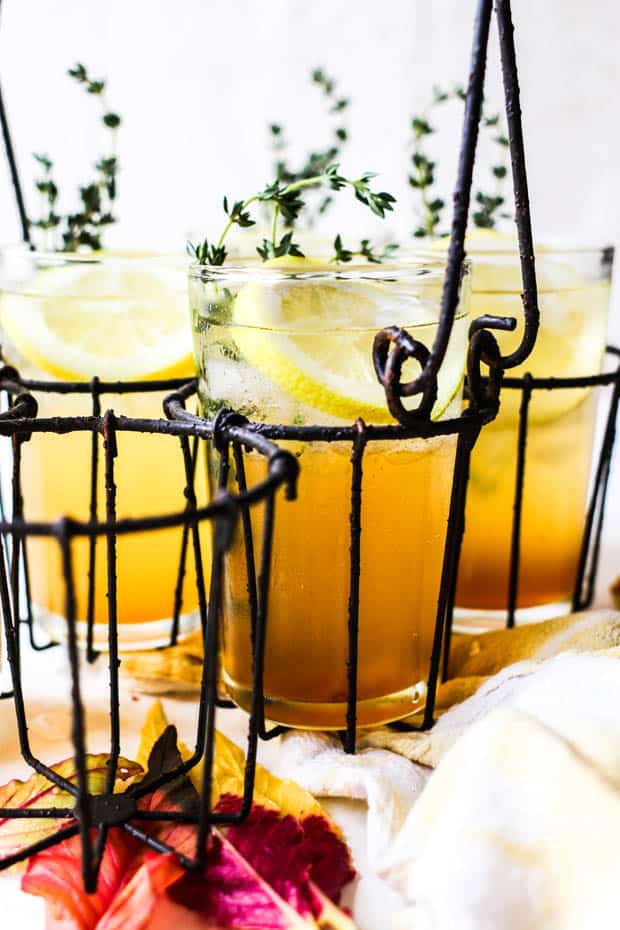 A Simple Cocktail With Wine, The California Gold Rush
This simple cocktail with wine is a refreshing take on the classic Gold Rush cocktail with a Golden State-inspired Chardonnay spin!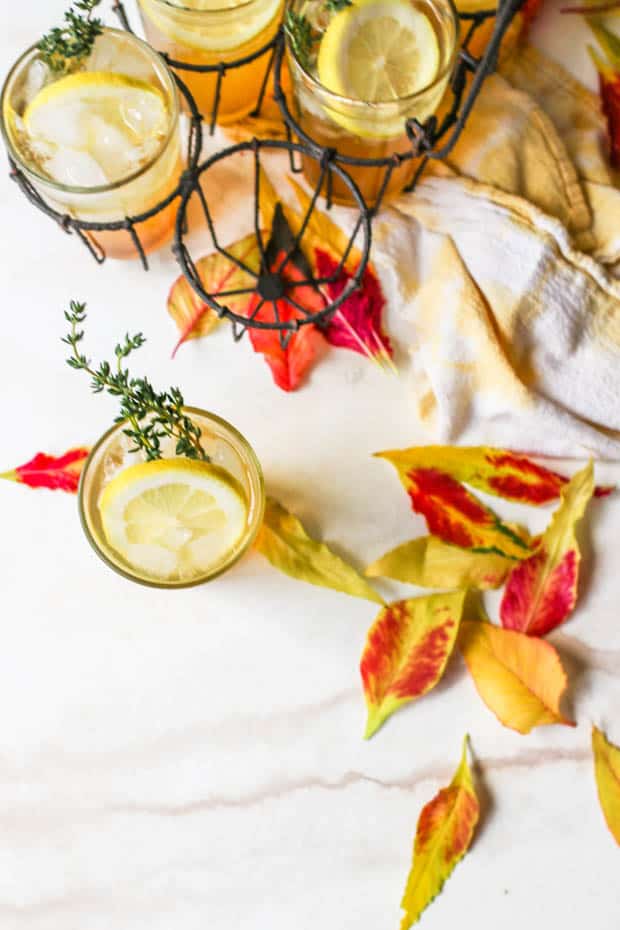 A cocktail with wine and a surprise gift for the holidays!
California Wines has published a FREE, gorgeous, downloadable E-Book California Wine Cocktails ! Now you will have simple, delicious cocktail recipes sorted as you plan your holiday celebrations. Let's face it, what's a holiday party without wine?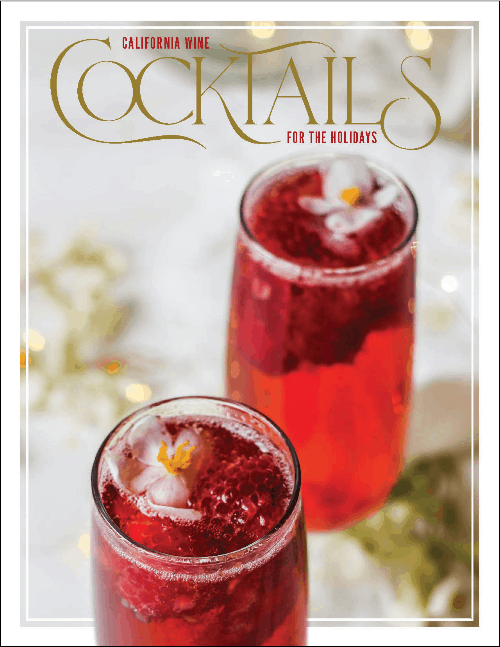 Each recipe in the book incorporates in-season fruit and herbs. Each libation is a work of art that you can easily concoct in your own kitchen!
This particular cocktail with wine from the ebook is inspired by the classic California Gold Rush cocktail. The savory notes struck in that first delicious sip are a result of the addition of herbs to the honey-based simple syrup. Who can resist a thyme sprig as garnish?! Not us!
What is California Gold Rush cocktail with wine?
The classic Gold Rush cocktail is a very simple drink. It calls for bourbon, honey syrup, and fresh lemon juice. It's reminiscent of a Whiskey Sour except it has the flavor notes of honey.
Our California-inspired version flips this classic cocktail on its head by replacing the bourbon with California Chardonnay and incorporating a flavorful honey and thyme simple syrup.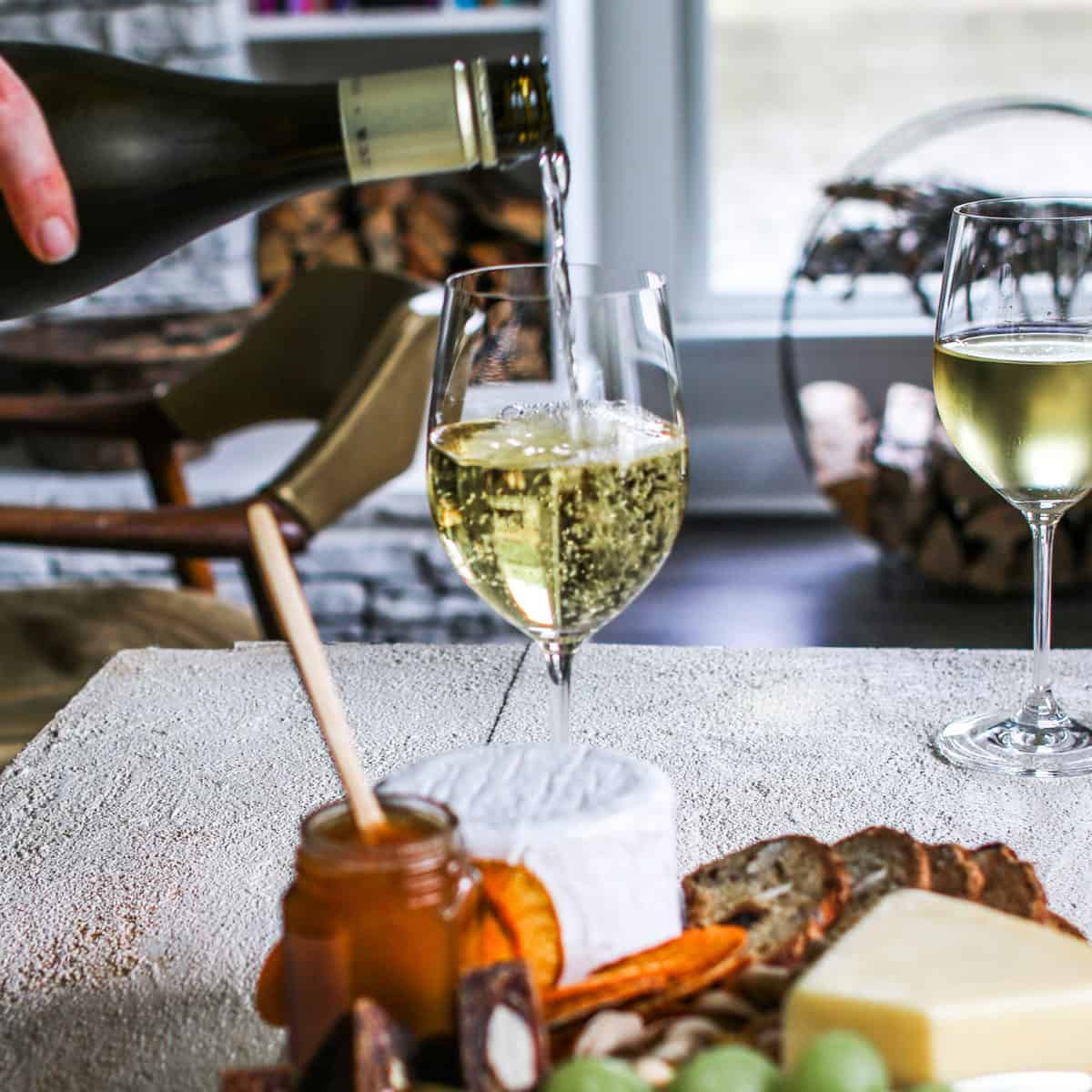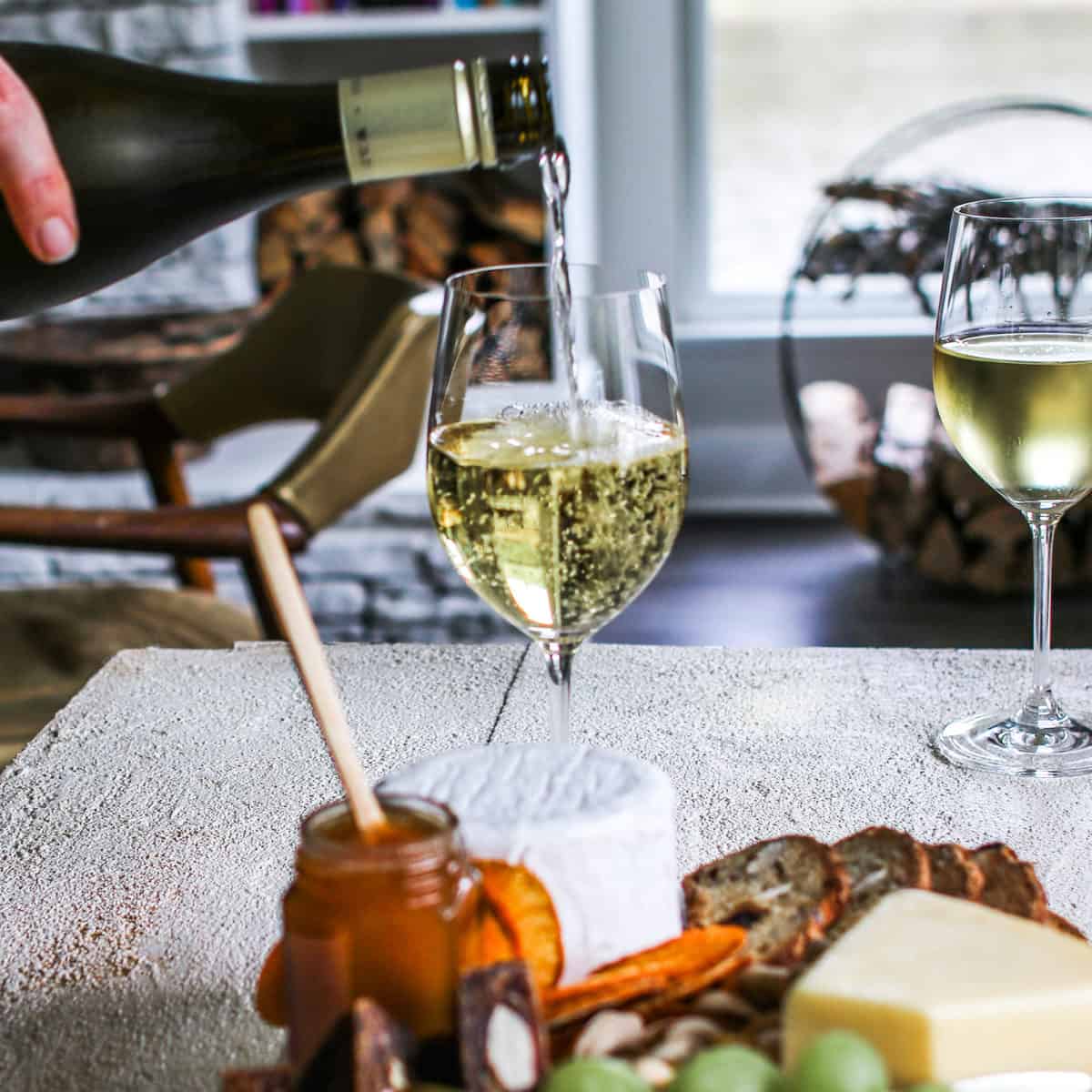 Why is Chardonnay great for making cocktails with wine?
The flavors of California Chardonnay are as broad as the microclimates where the grapes are grown.
It ranges from unoaked and fruit-forward with hints of minerality to rich and toasty with vanilla and butter.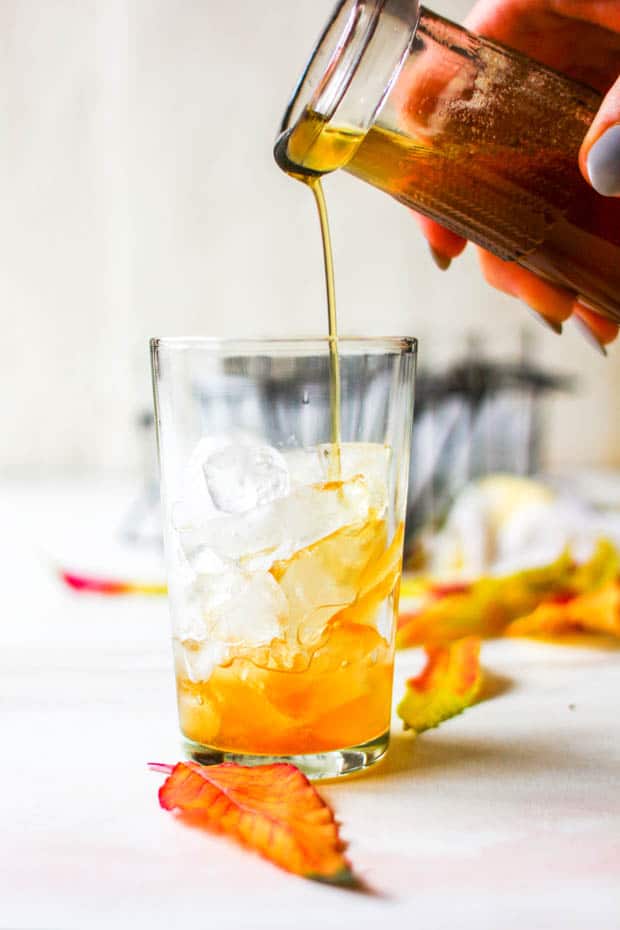 Honey-Thyme Syrup
This syrup only takes 5 minutes to make and combines the flavors of fresh-squeezed California lemon, honey, water, and thyme.
The syrup for this cocktail is super simple and really versatile! We highly suggest using this syrup as an oatmeal topping. And it is to die for drizzled over brie cheese too!
How to build a California Gold Rush cocktail with wine.
First, pour Honey-Thyme Syrup into a glass. Next top the simple syrup with California Chardonnay. Squeeze in an ounce and a half of fresh lemon juice. The final step is to add ice to the glass, stir, and then garnish.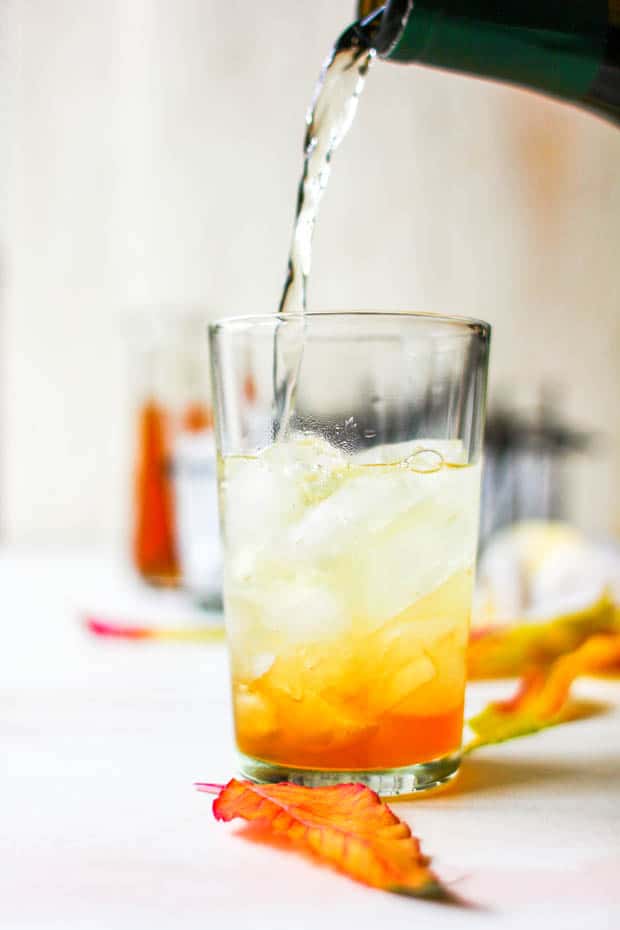 Ready for more delicious wine cocktail recipes? Check out our Rosemary & Roasted Grape Wine Cocktail, Meg's Mandarin Basil Sparkler + Raspberry Port Sparkler, Kate's California Harvest Sangria, and KC's Raspberry Frose Wine Slush + Farmers Market Wine Cocktail.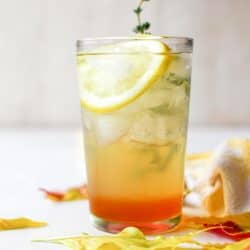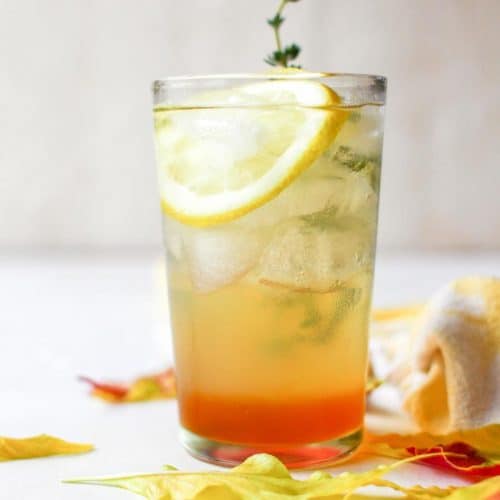 California Gold Rush Cocktail with Wine
This refreshing take on the classic Gold Rush cocktail adds a Golden State spin with California Chardonnay.
Ingredients
For the cocktail:
5 ounces Chardonnay
1 ½ ounces fresh lemon juice
1 ounce lemon-thyme-honey syrup see recipe below
Ice
Lemon wheel and fresh thyme for garnish optional
For the syrup:
⅔ cup honey
⅓ cup water
⅓ cup lemon juice
4-5 sprigs fresh thyme
Instructions
To make the syrup:
Heat the syrup ingredients in a small saucepan over medium heat until it comes to a simmer. Cook at a simmer (do not boil) for 5 minutes. Remove from heat and allow to cool to room temperature. Remove thyme springs and any loose leaves with a spoon, or strain the syrup with a fine strainer.

Note: syrup may be refrigerated in a sealed container for up to 3 weeks.
For the cocktail:
Fill a highball glass with ice.

Add the syrup, lemon juice and Chardonnay and stir to combine. Garnish with a lemon wheel and fresh thyme. Serve and enjoy.
Notes
Syrup may be refrigerated in a sealed container for up to 3 weeks.
Nutrition
Calories: 215kcalCarbohydrates: 29gProtein: 1gFat: 1gSaturated Fat: 1gPolyunsaturated Fat: 1gSodium: 9mgPotassium: 159mgFiber: 1gSugar: 26gVitamin A: 3IUVitamin C: 17mgCalcium: 17mgIron: 1mg