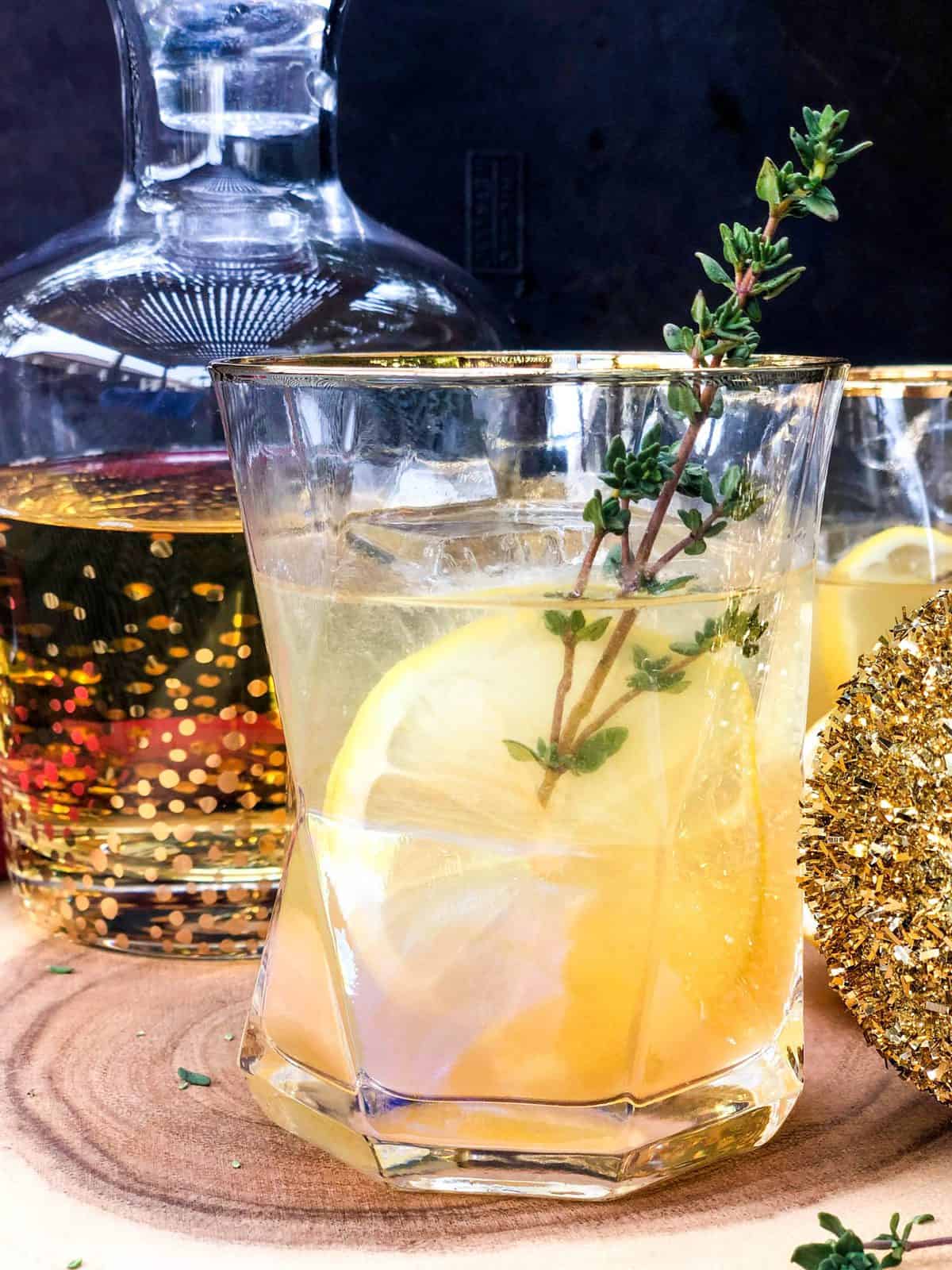 CA GROWN Blog
Discover. Learn. Connect.
Gold Rush Cocktail
December 23, 2019
Eat the Season!
Sign Up For Weekly Recipes
« Back to Recipes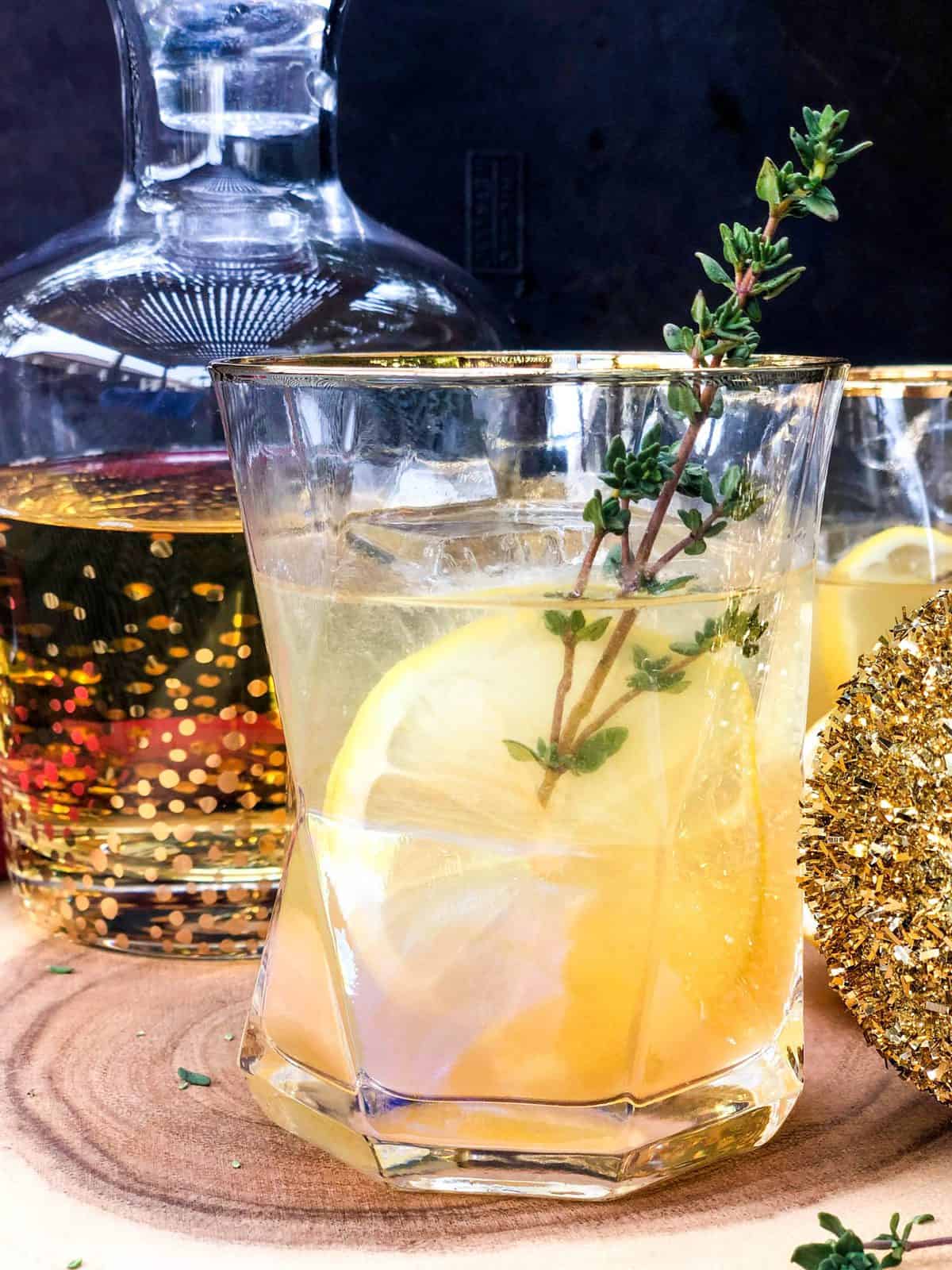 Gold Rush Cocktail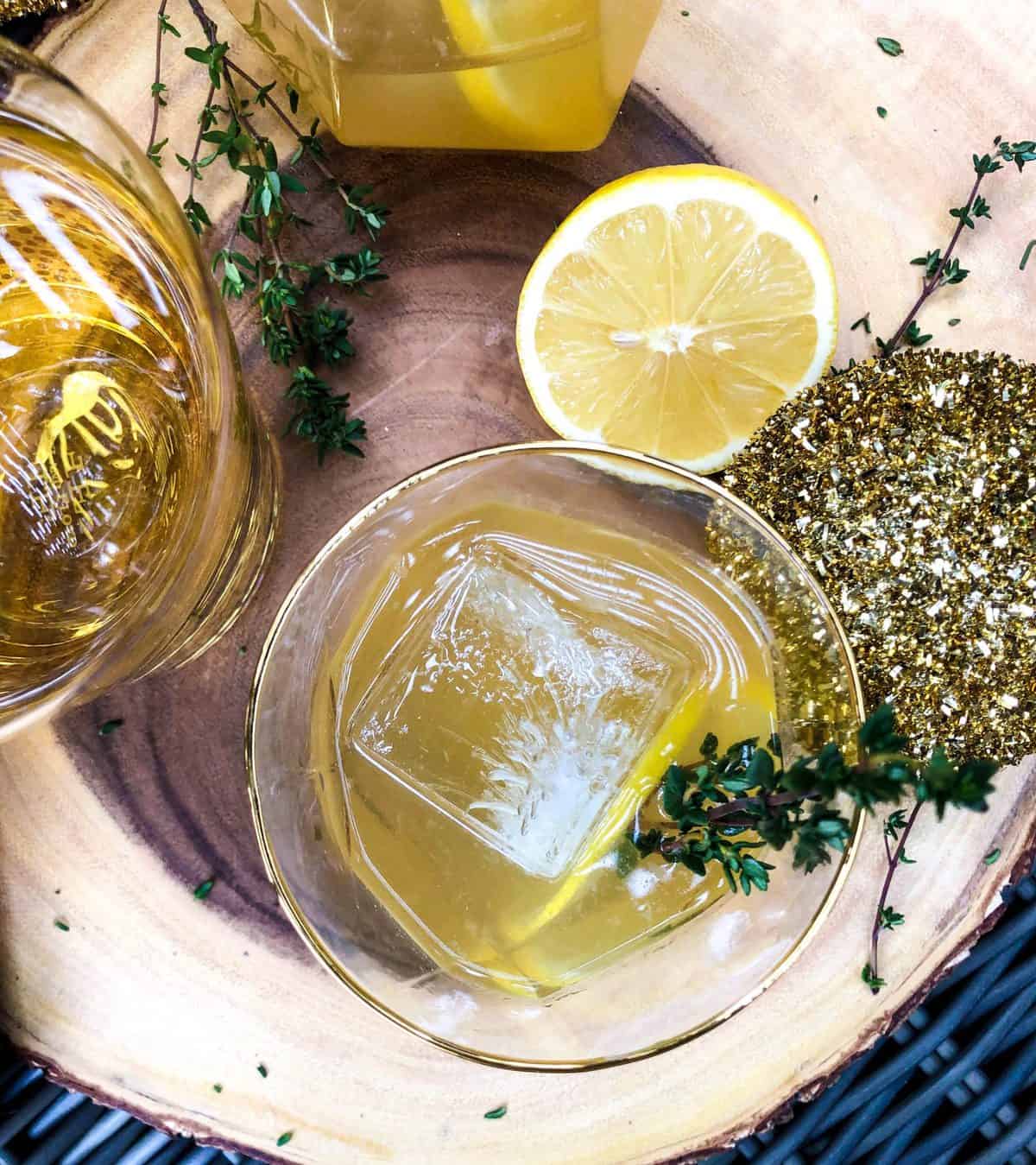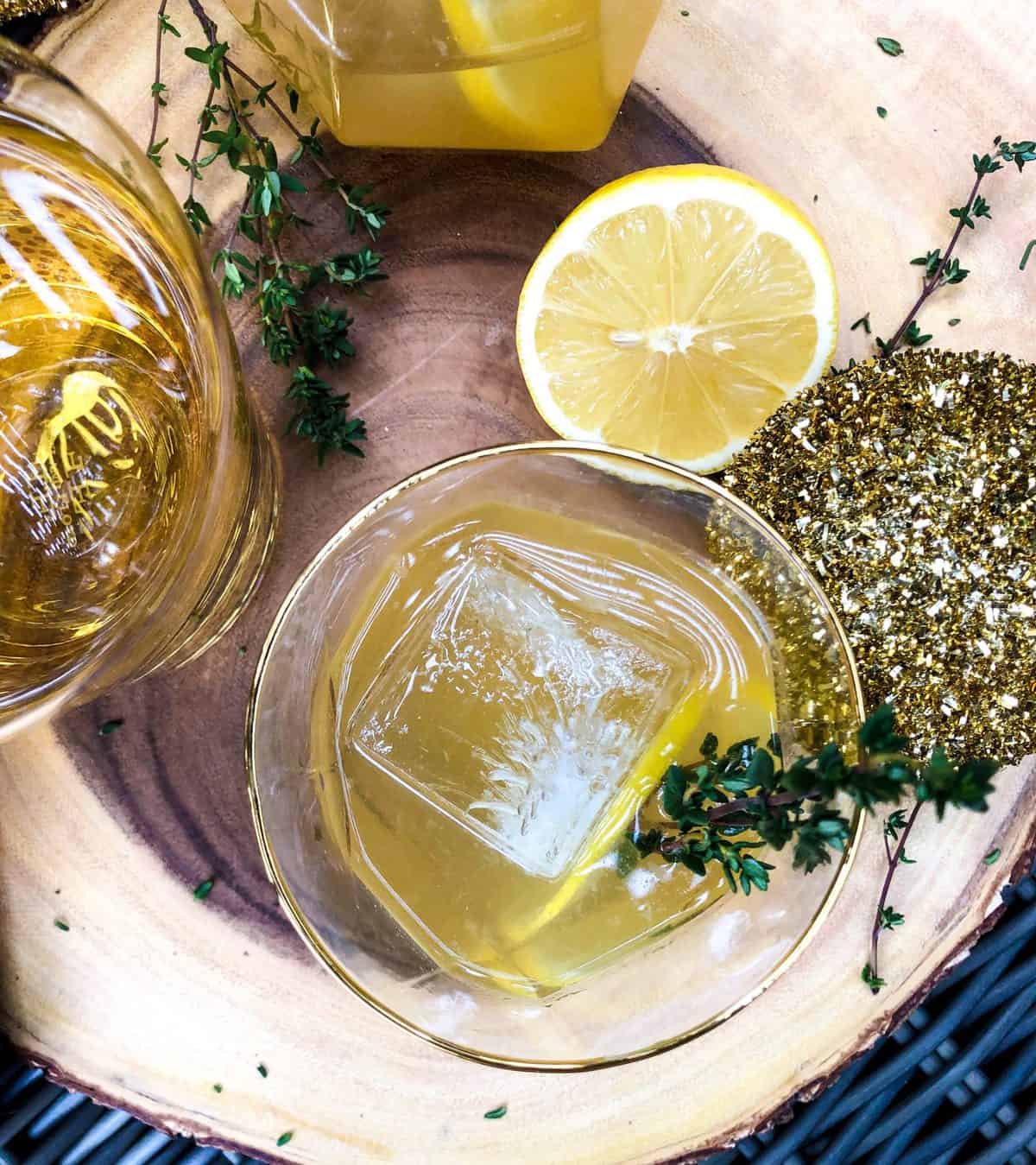 Have I got a treat for you!
Just in time for the Holidays, The California Wine Institute has published a FREE, gorgeous, downloadable E-Book California Wine Cocktails that highlights one of California's most prolific agricultural stars in the state; wine grapes!
Incorporating in-season fruits and herbs in the recipes, each libation is a work of art that is easily concocted in your own kitchen!
Simple ingredients and easy preparation help make these cocktails a reality for any Holiday party. Wether you are entertaining several business associates or a small gathering of friends and family, I'm positive one or more of these drinks will bring a smile to your guests.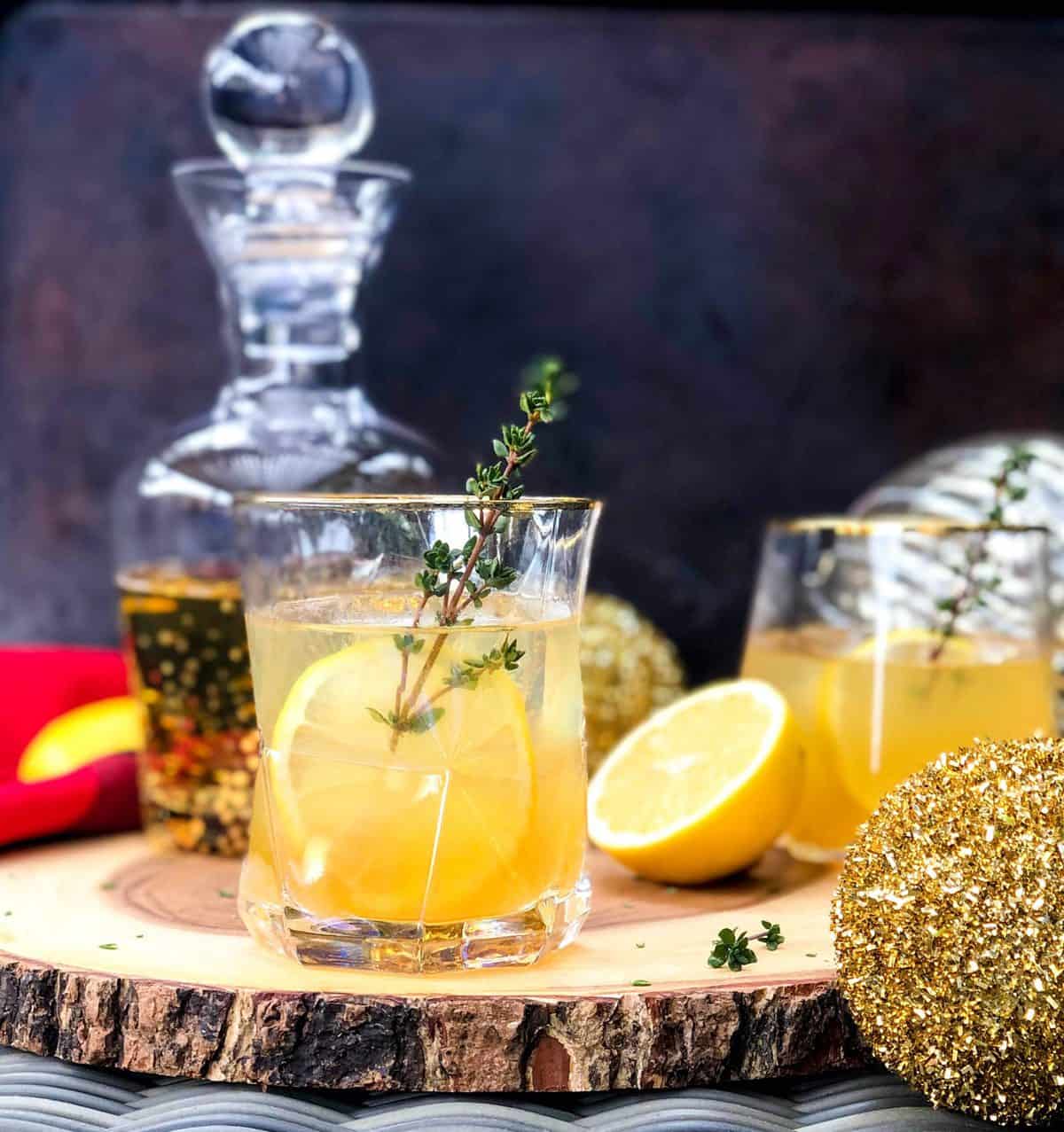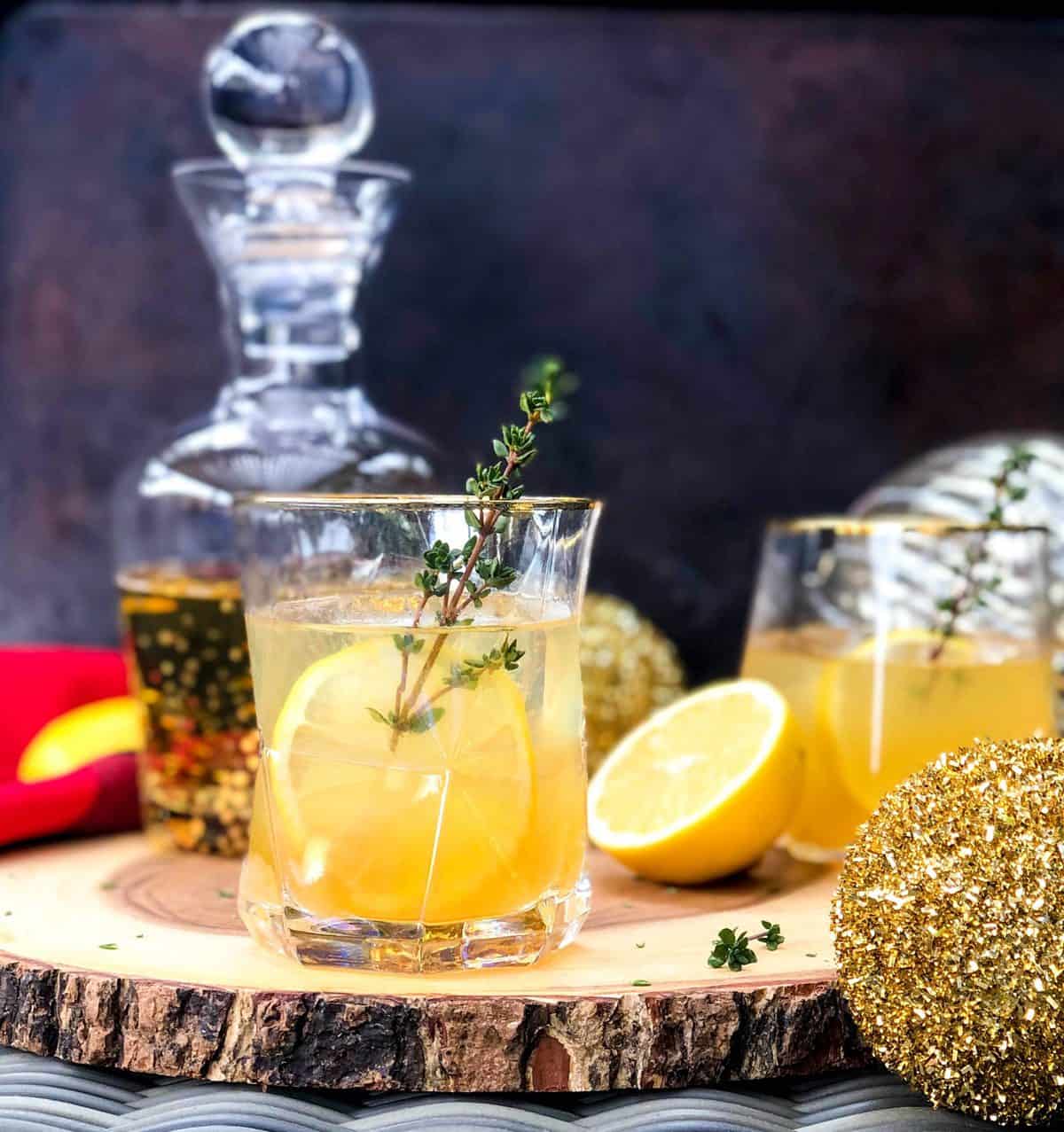 Out of the many cocktails in the download, I chose the California Gold Rush. I loved the idea of adding honey and herbs to Chardonnay, creating a slightly savory aspect to the cocktail. Plus, the thyme sprig floating in the drink is just too cute to pass up!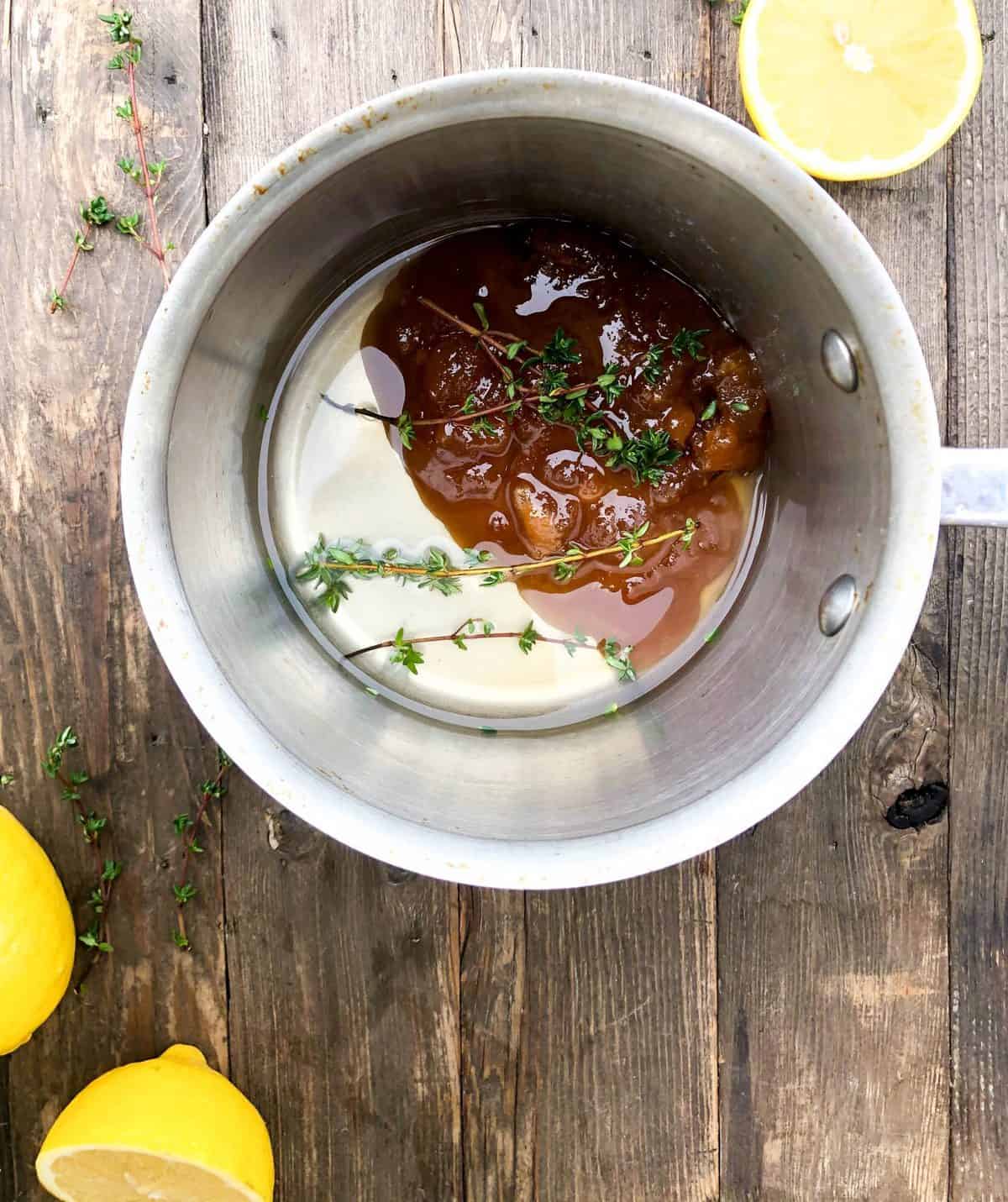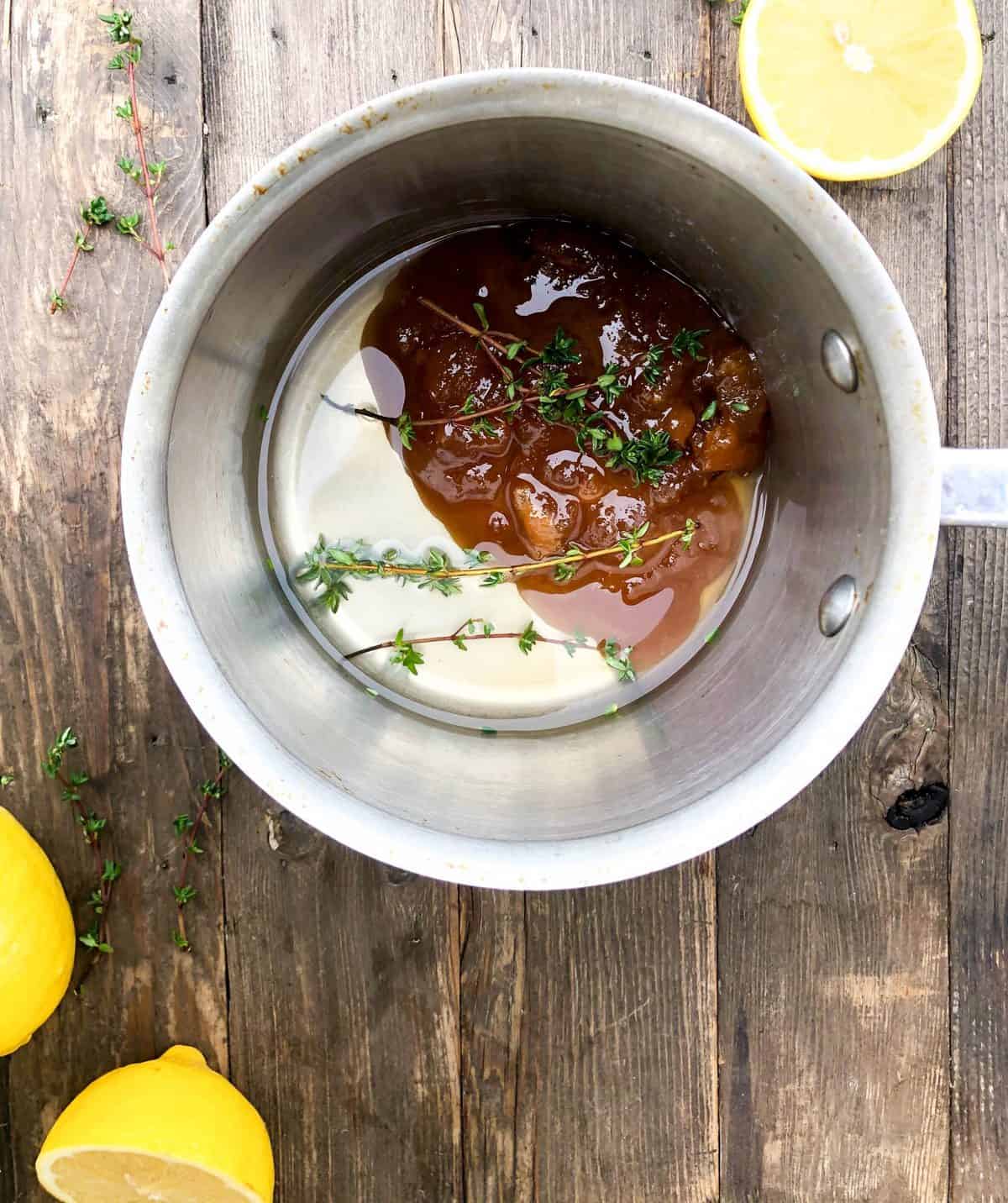 You do make your own Honey-Thyme Syrup, but that is super simple and actually can be used for other recipes such as an oatmeal topping, or drizzle over brie cheese. Yum!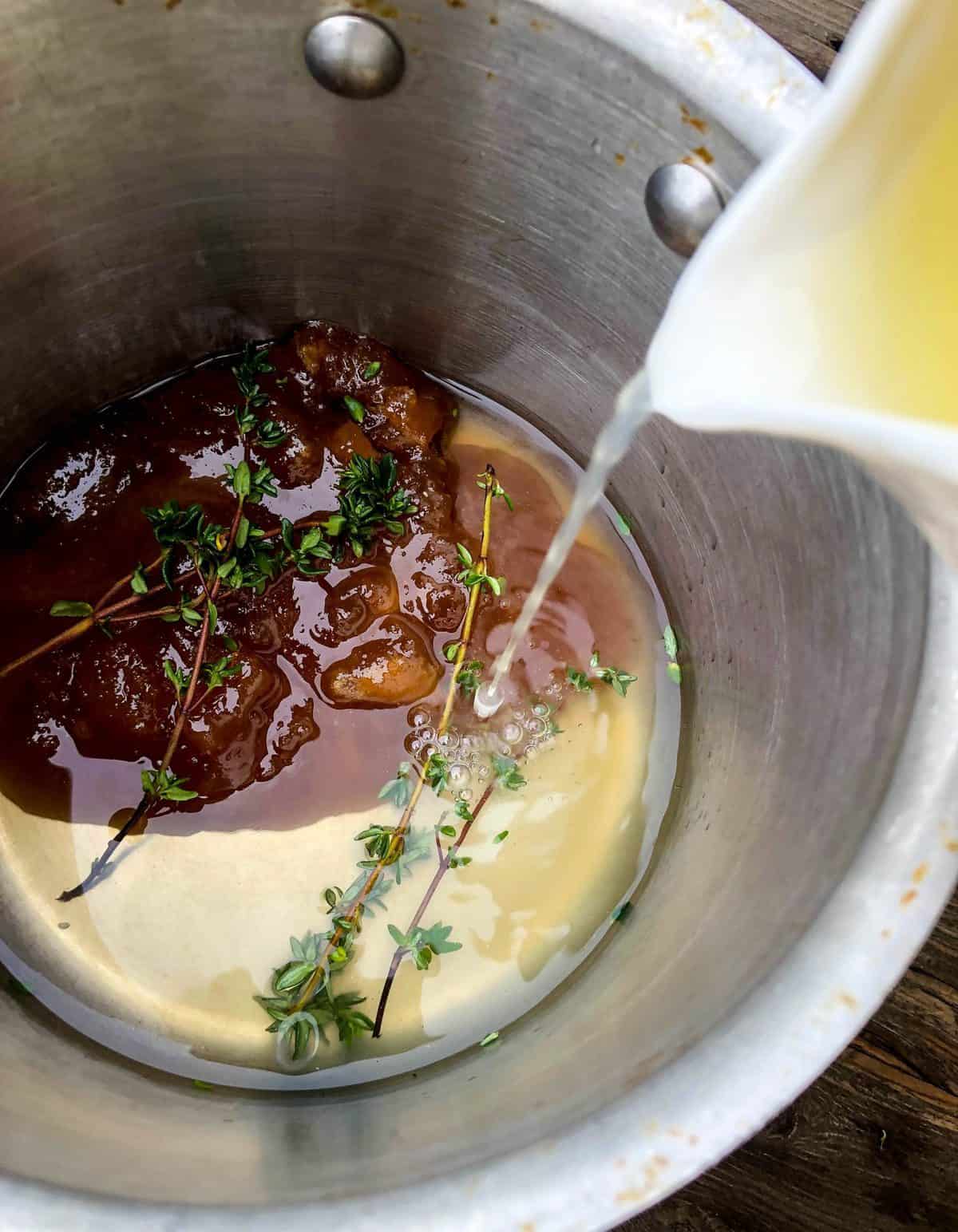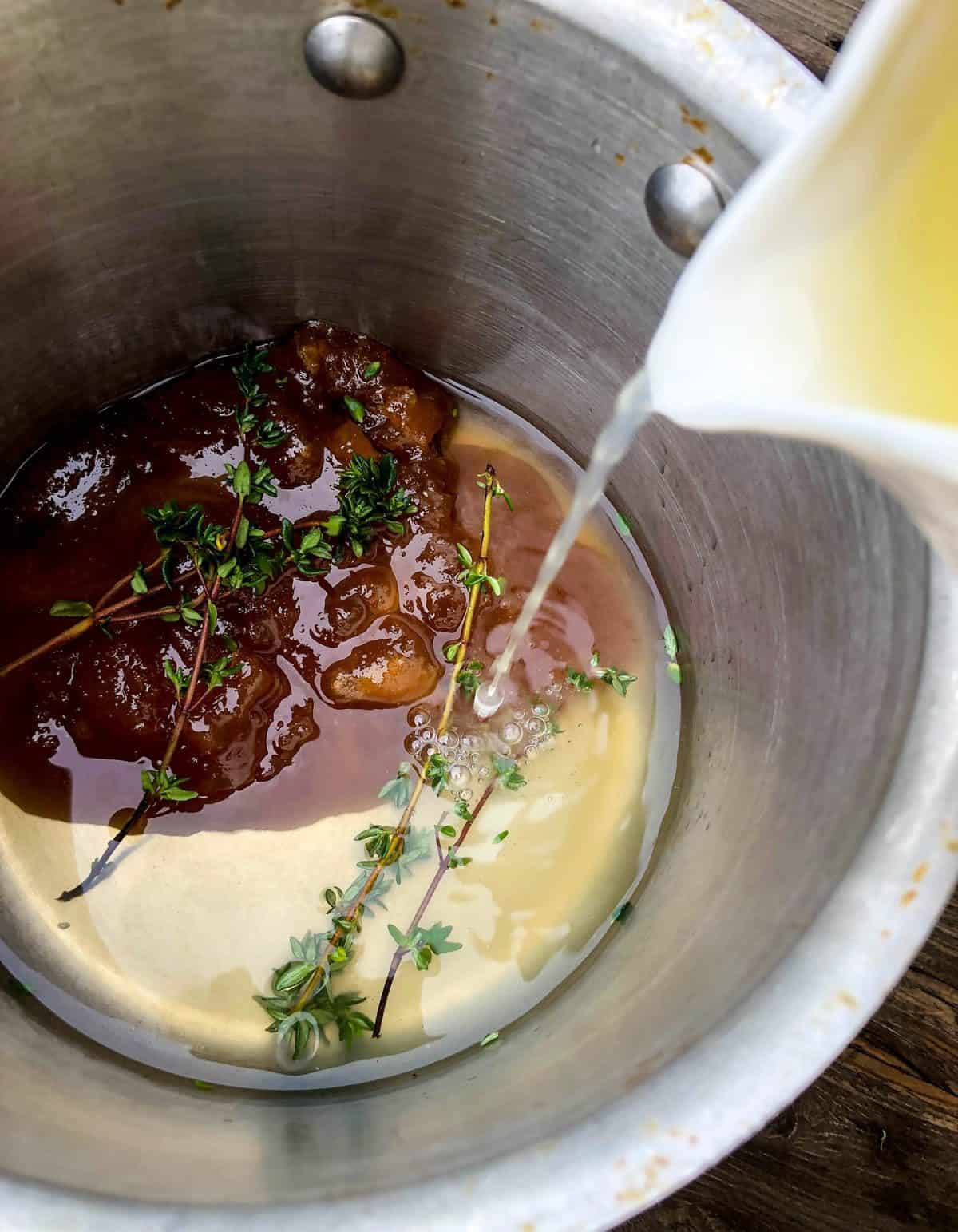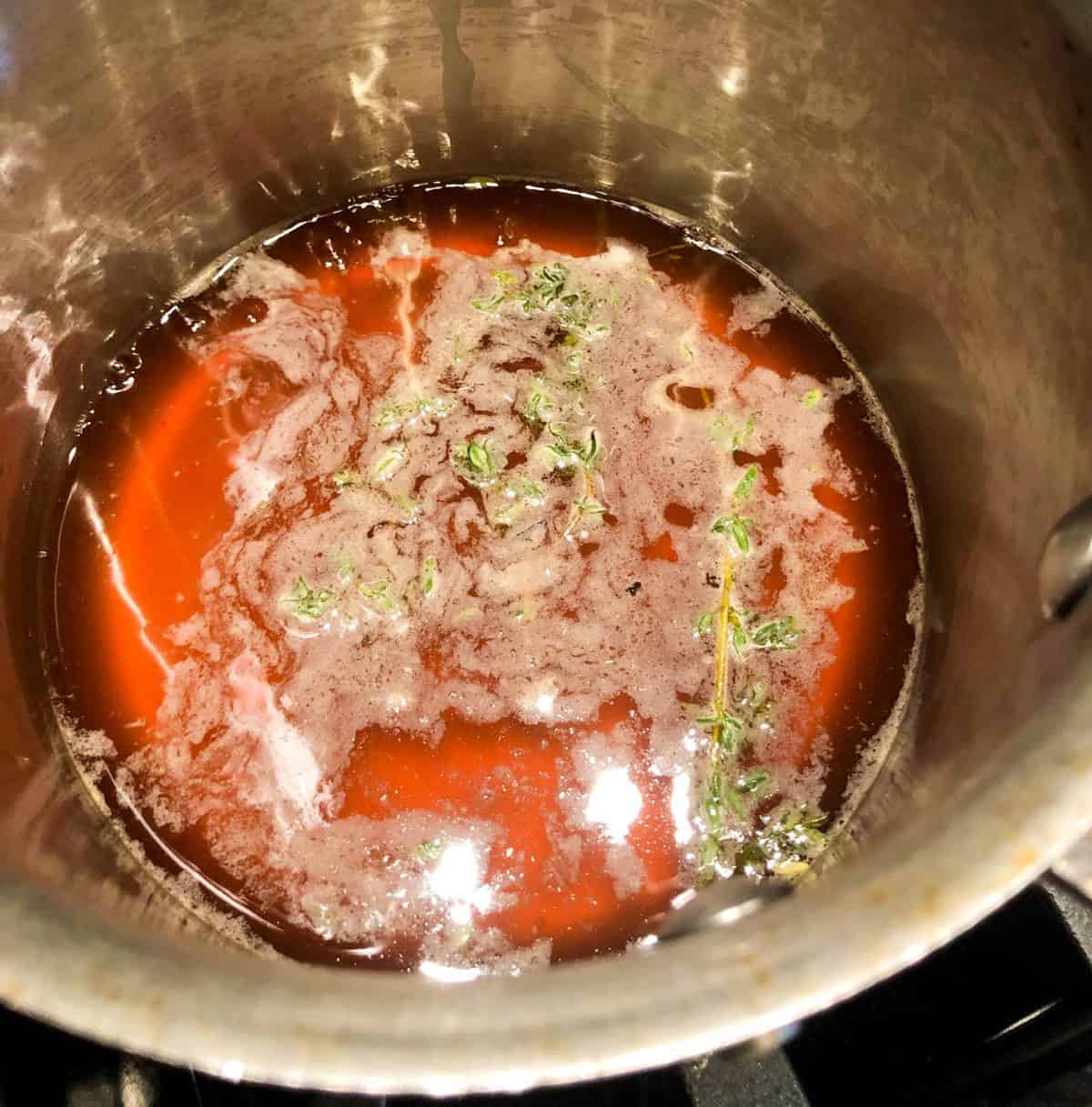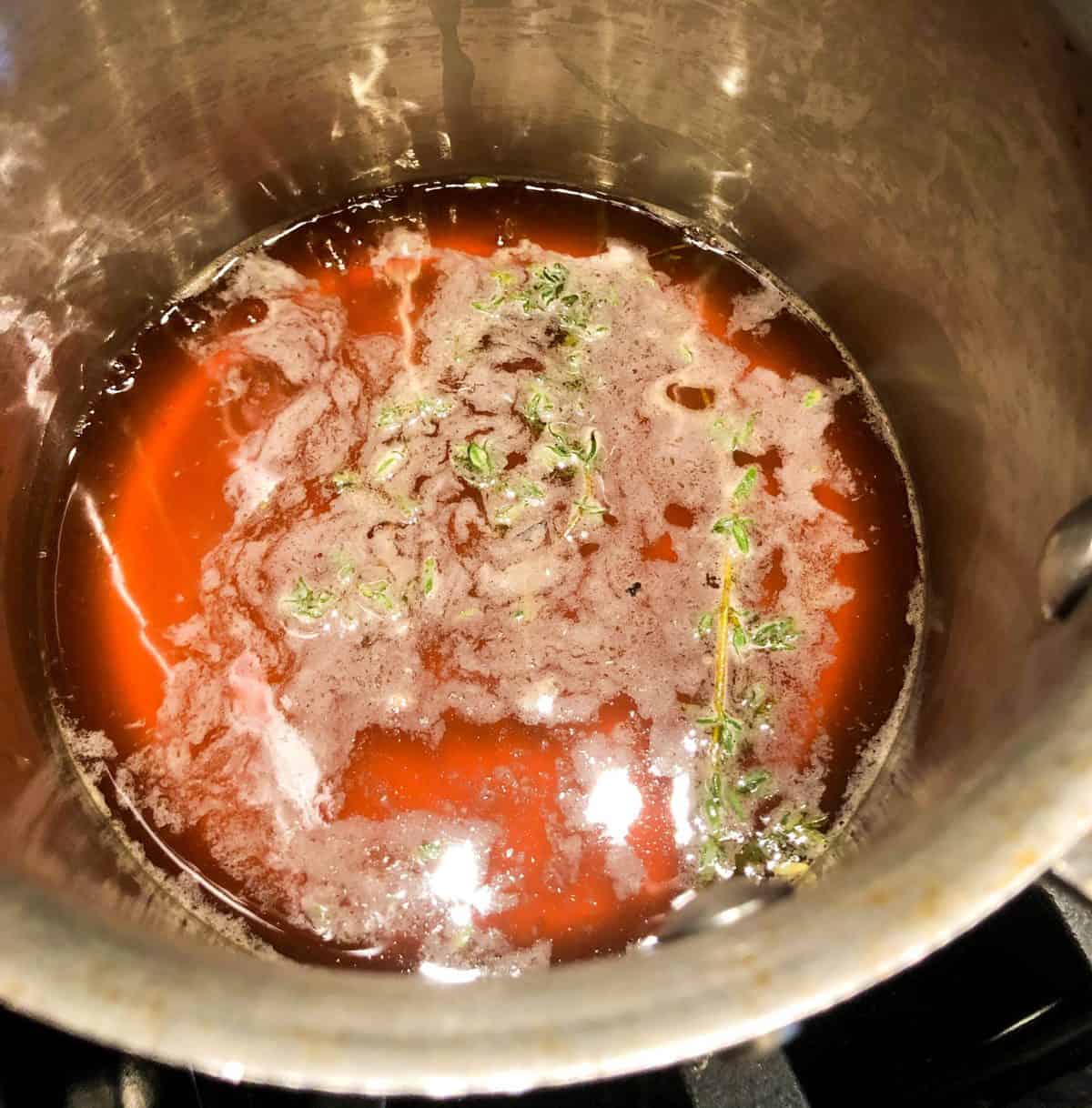 Fresh squeezed lemon is poured into the mixture of honey, water and thyme and simmered for 5 minutes. That's it! Now you have an amazing syrup with several uses… I love a good multi-tasker!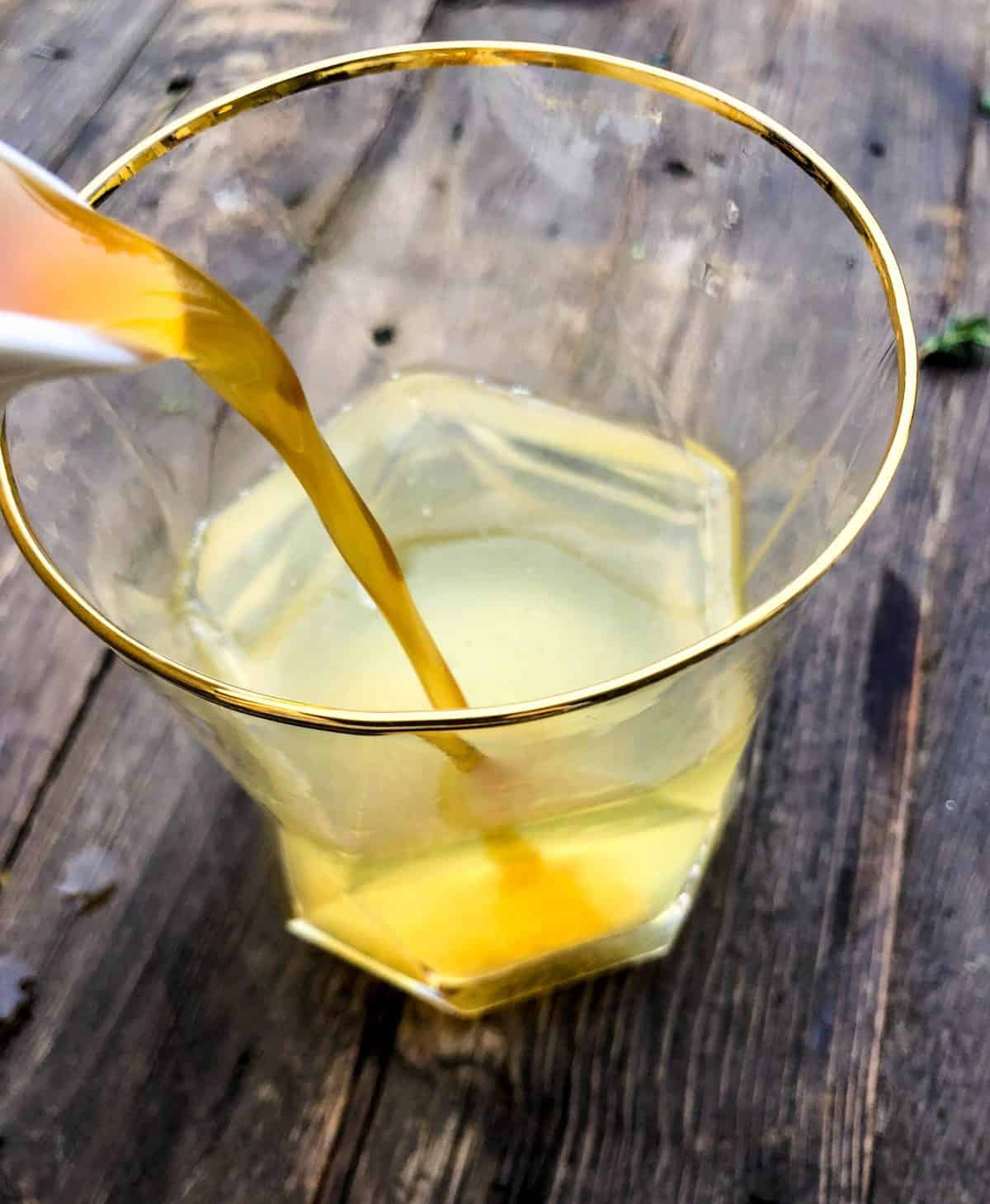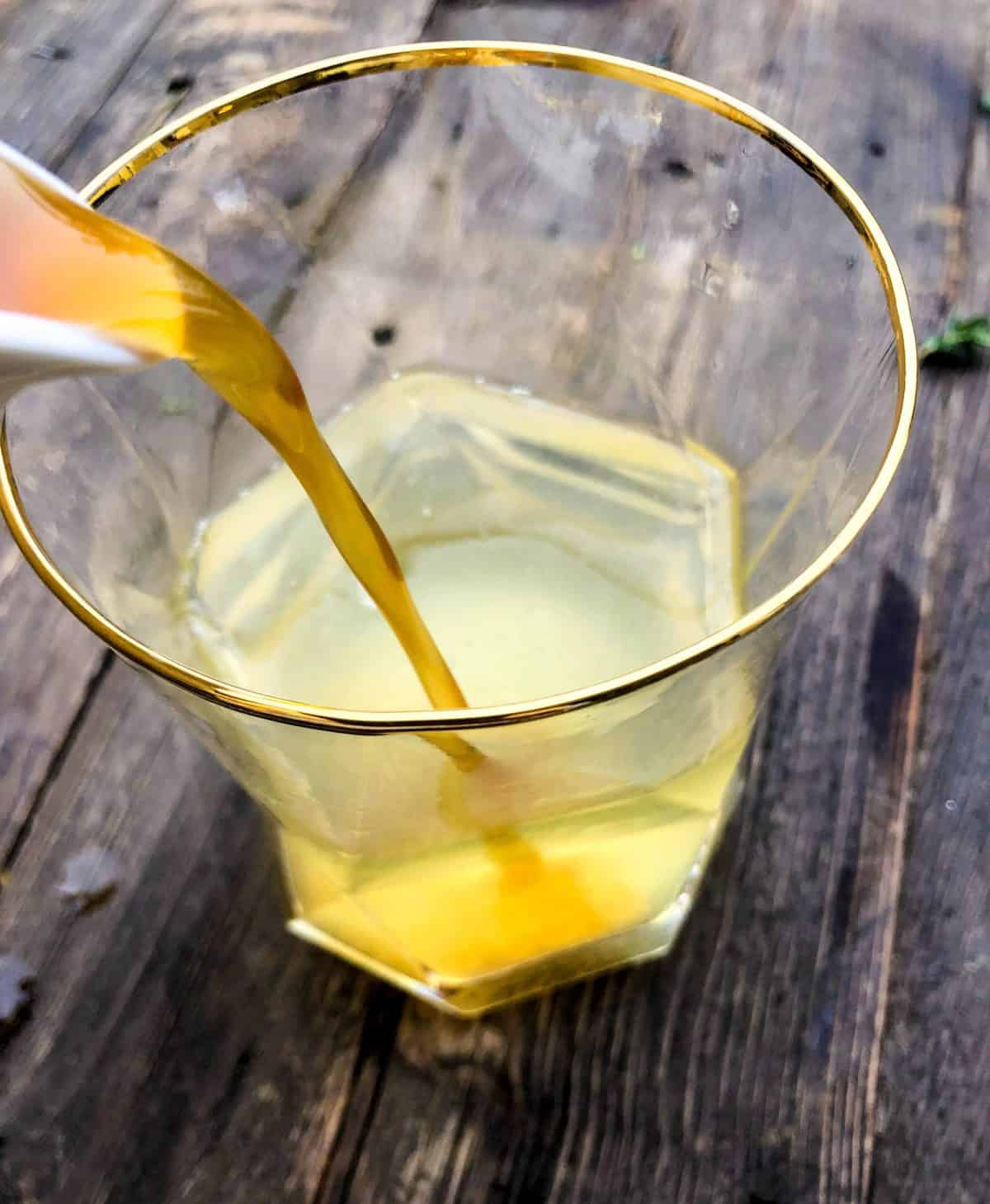 Pour the Honey-Thyme Syrup into the glass with the Chardonnay and additional lemon juice. Add ice, stir, garnish and serve!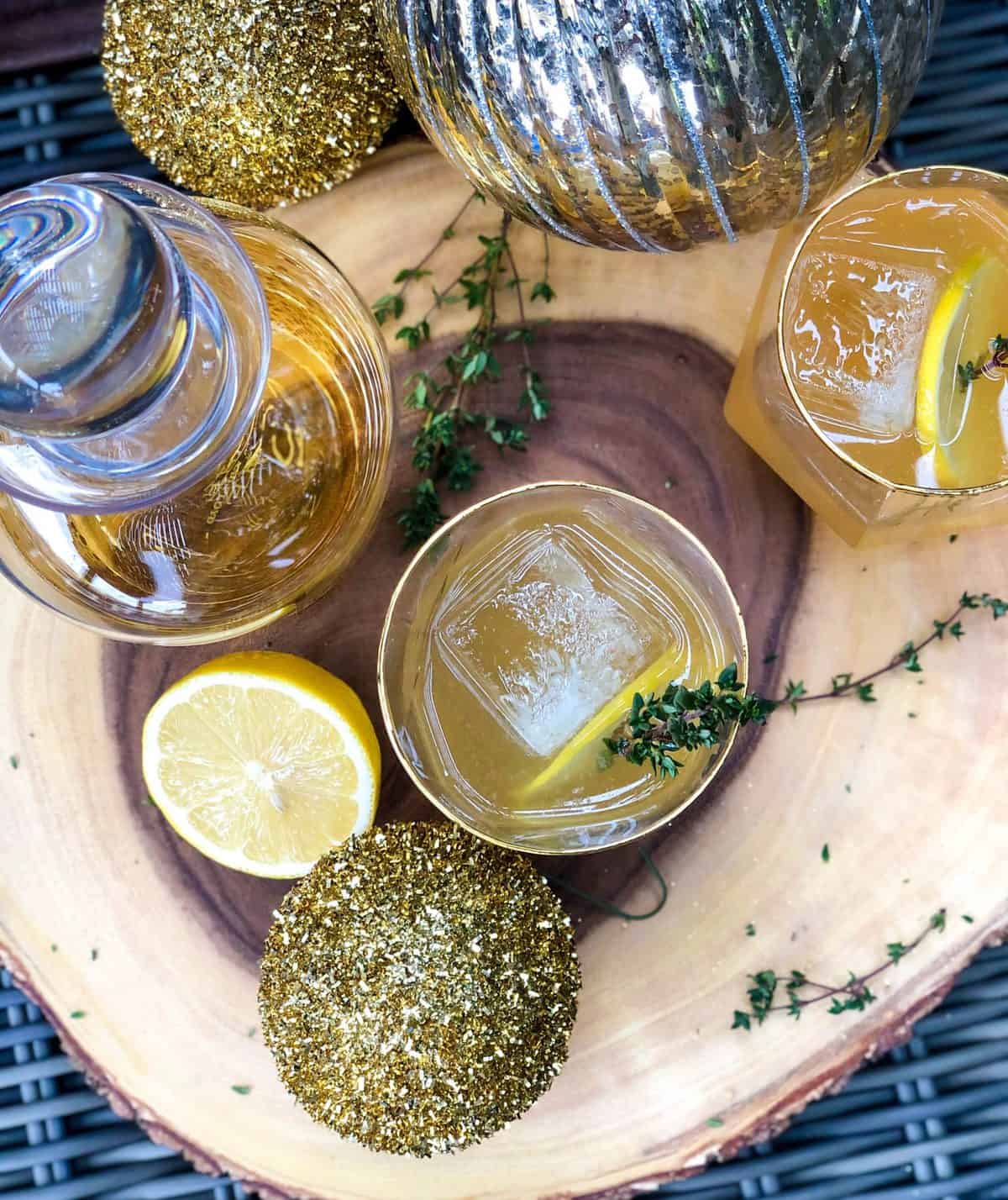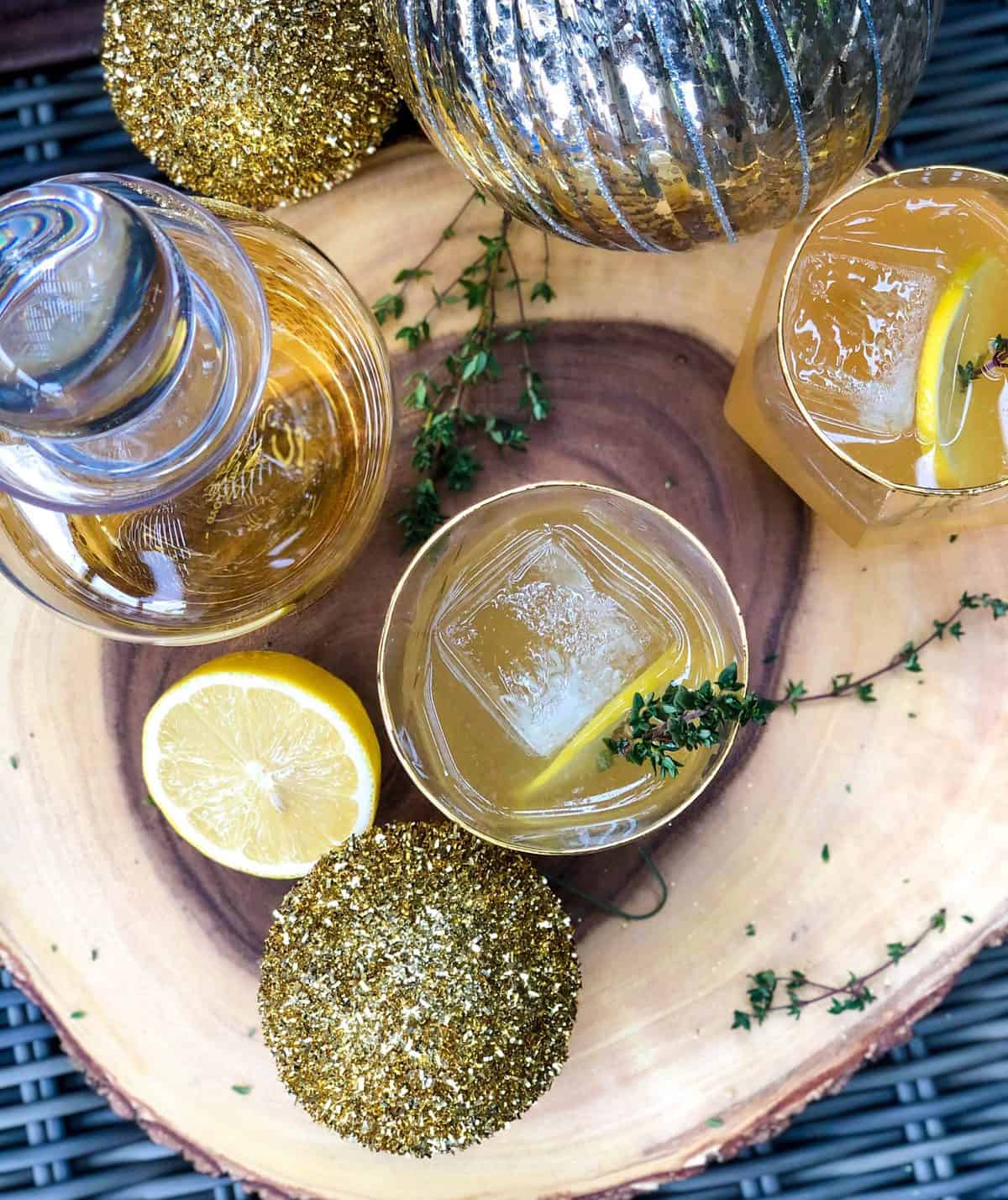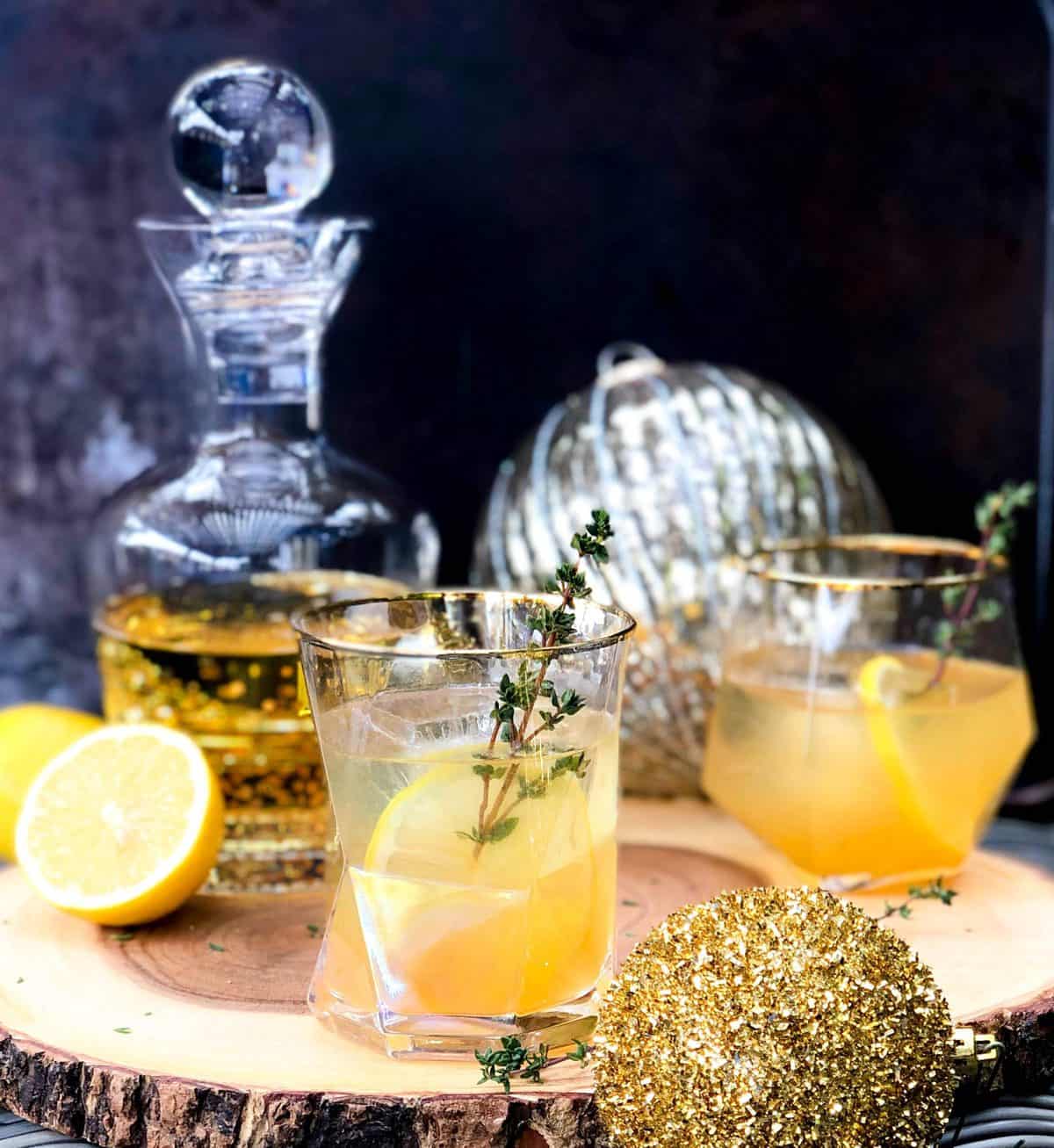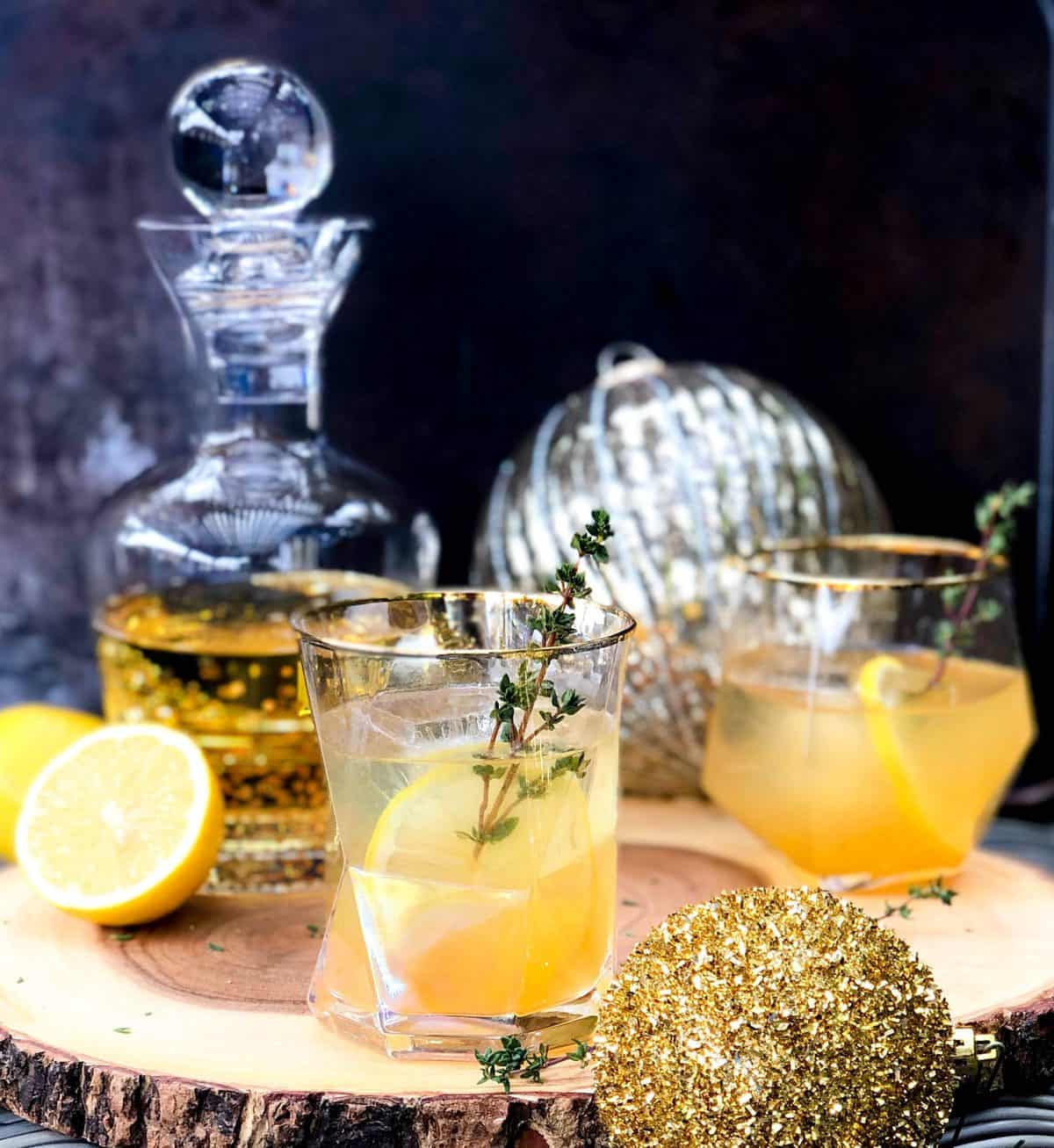 So refreshing and festive!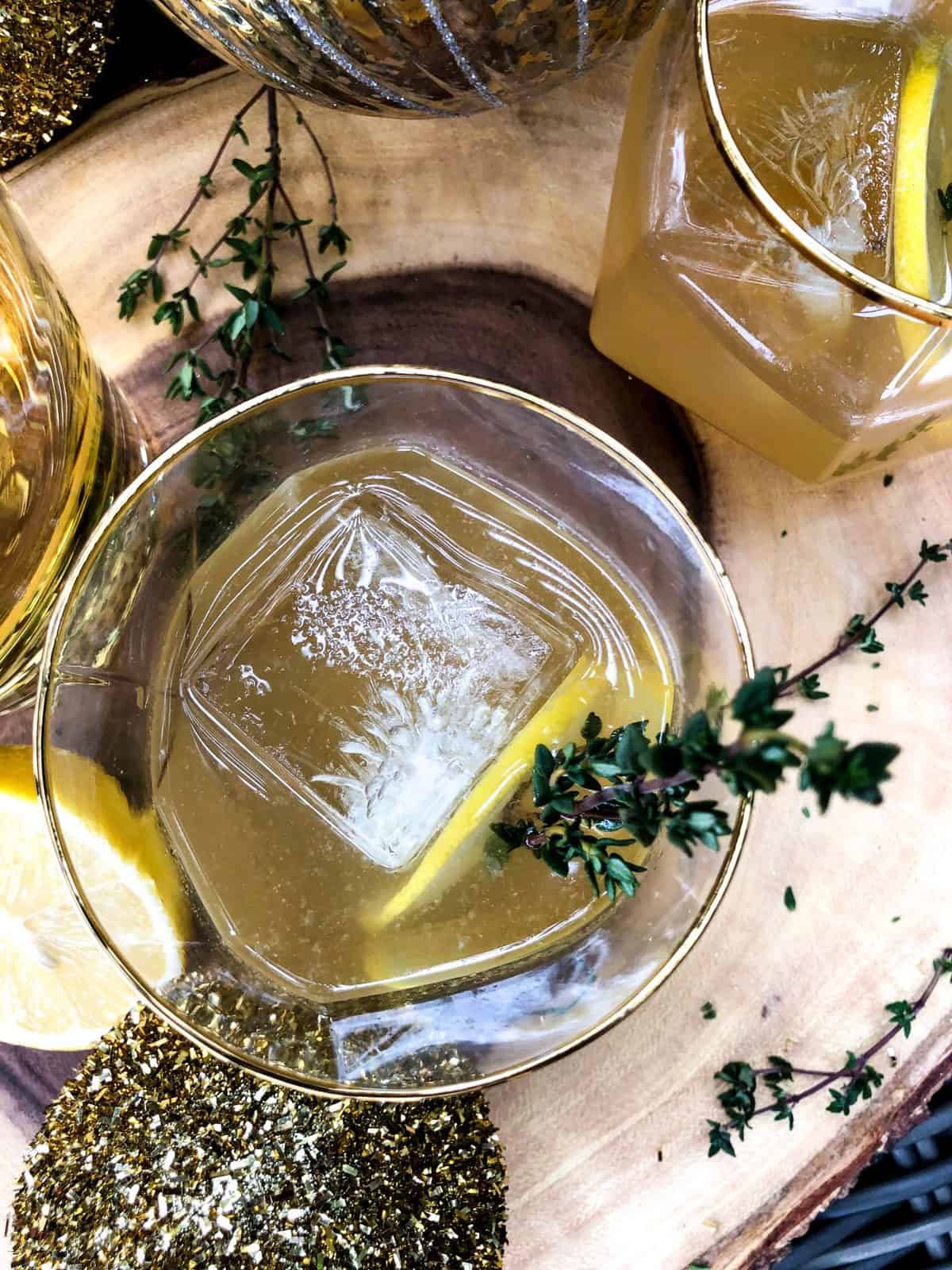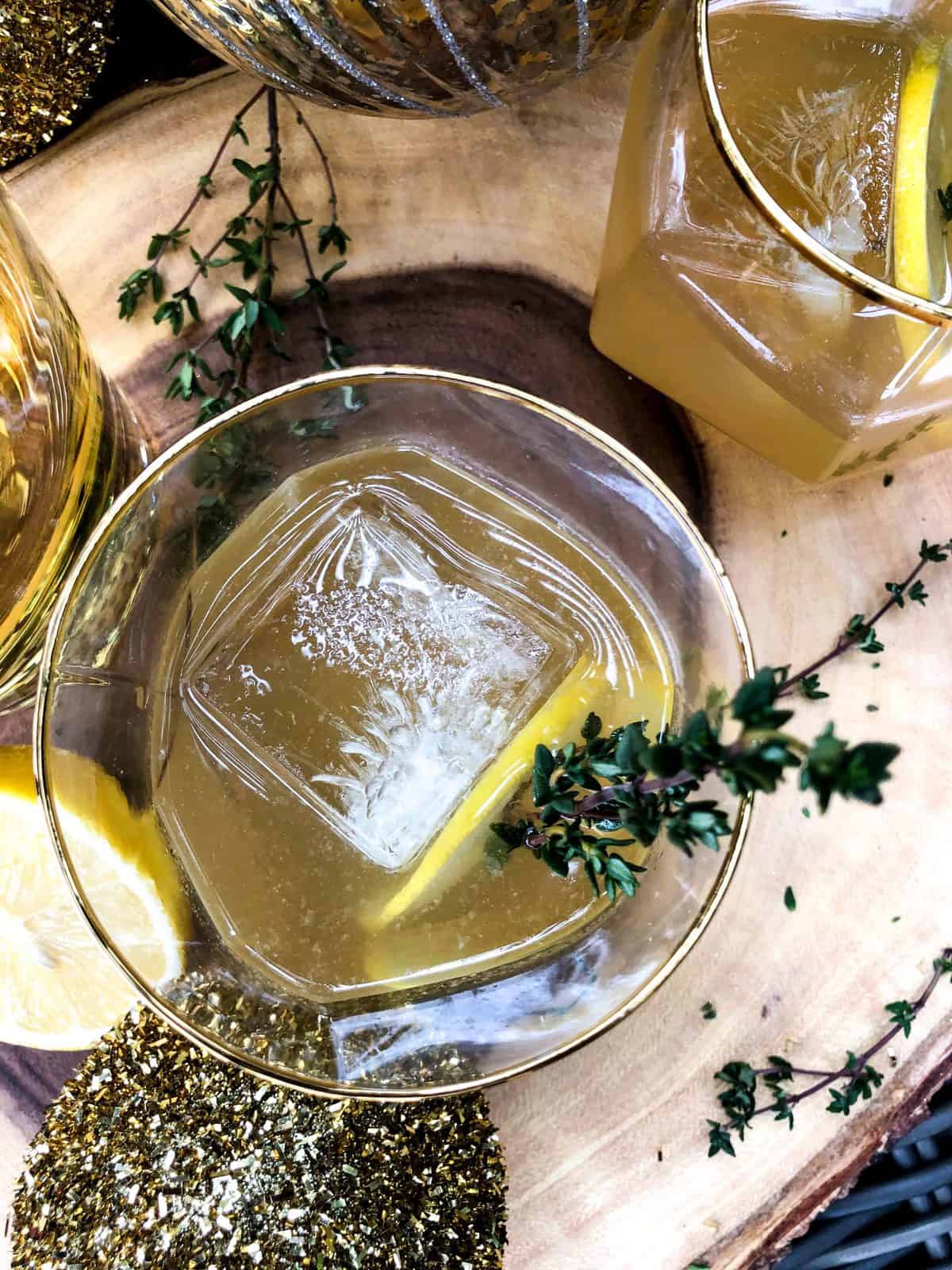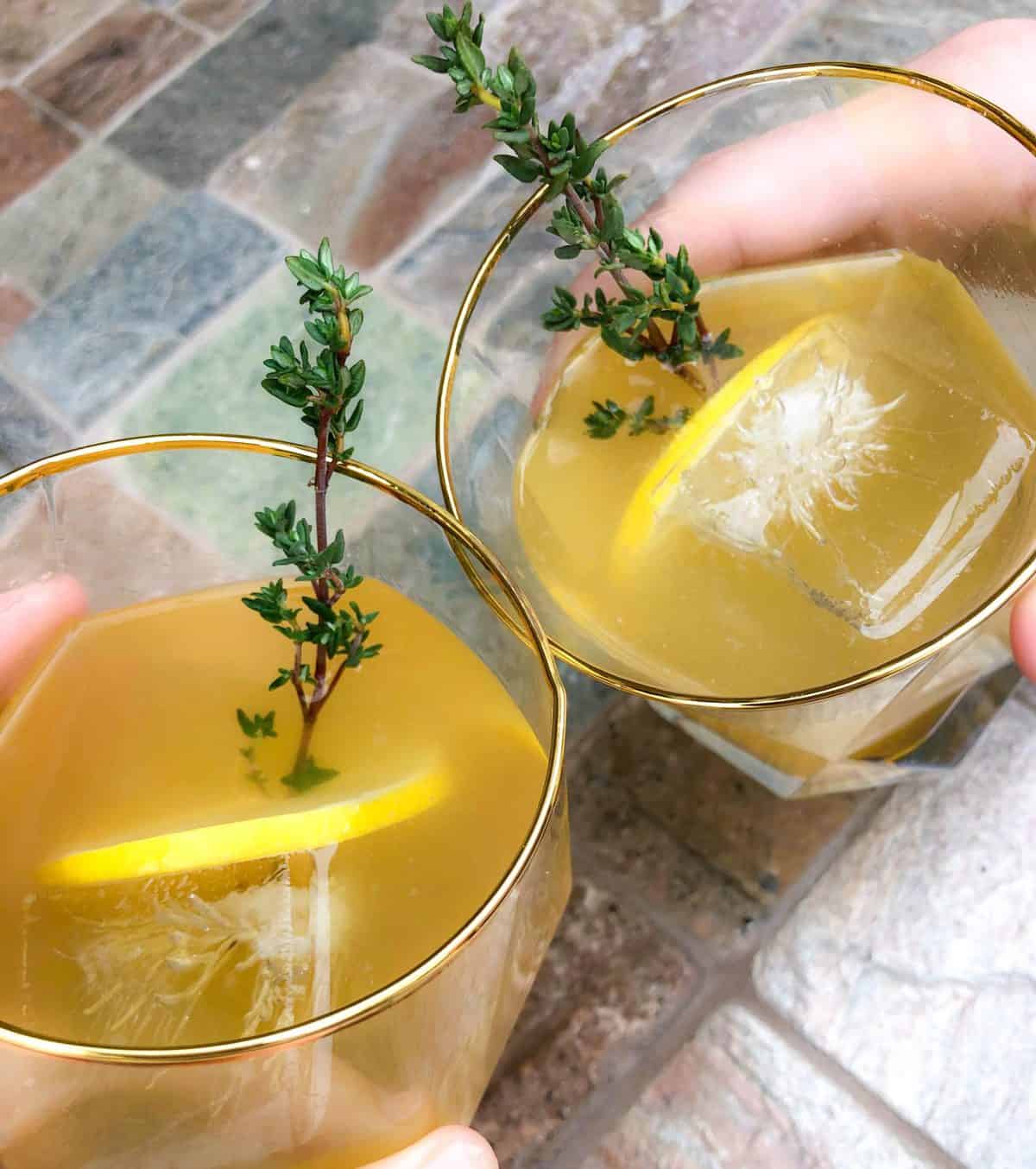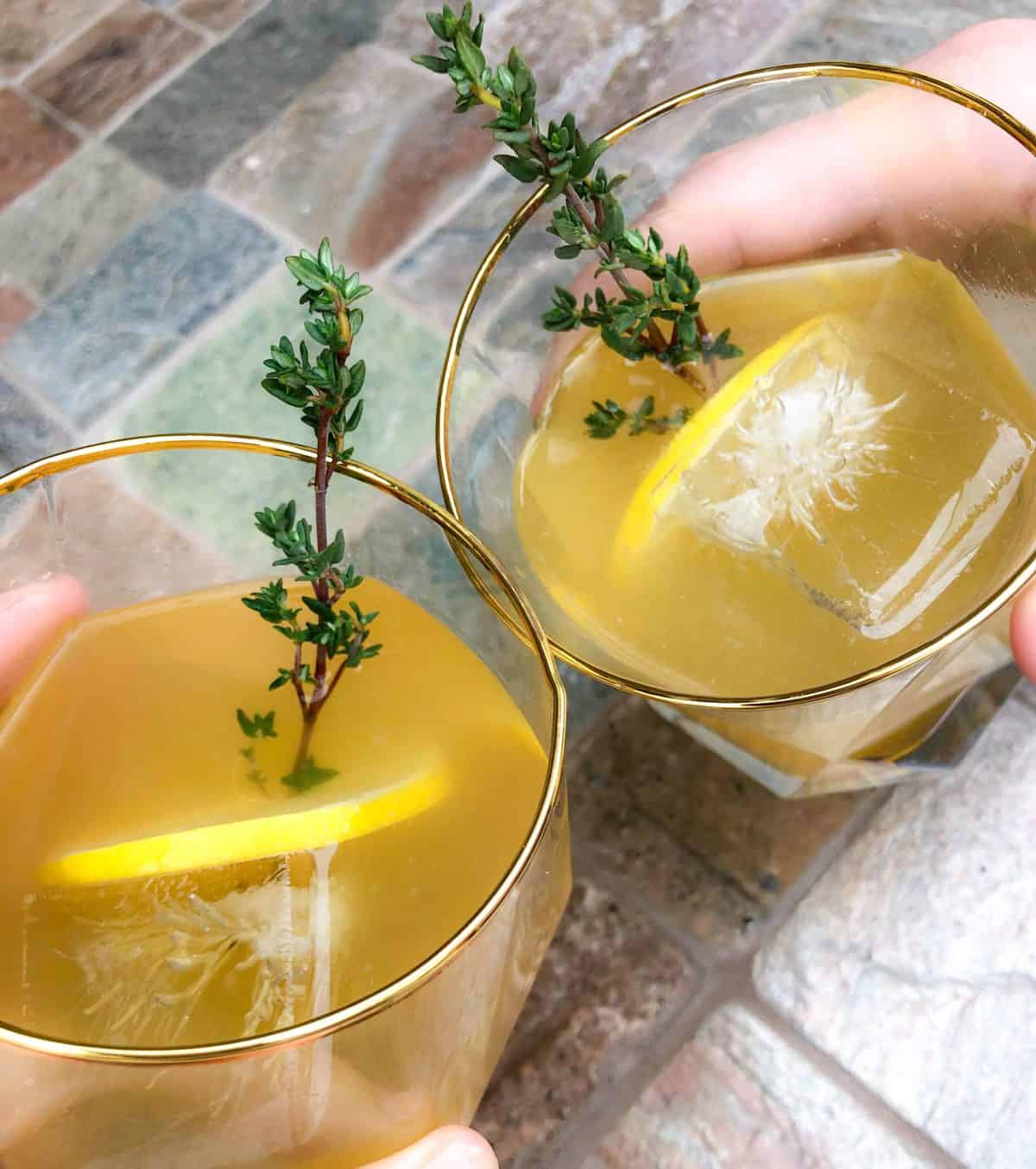 Grab a glass and cheers to the best Holiday ever!!!
Get your FREE COPY of this cocktail plus several more (seriously, I had trouble picking which one to make for this post) and enjoy!