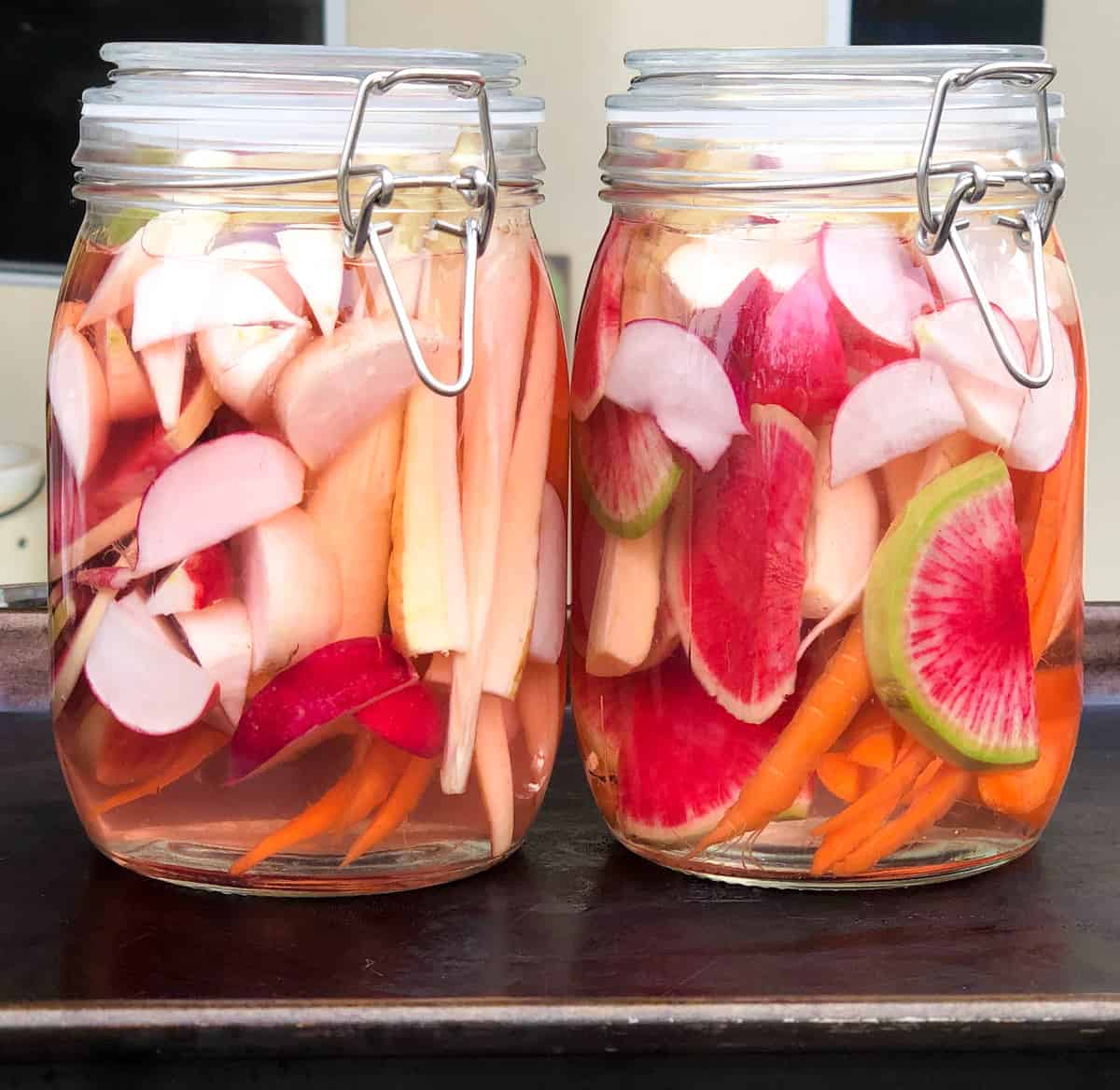 CA GROWN Blog
Discover. Learn. Connect.
Pickled Crudité
January 2, 2020
Eat the Season!
Sign Up For Weekly Recipes
« Back to Recipes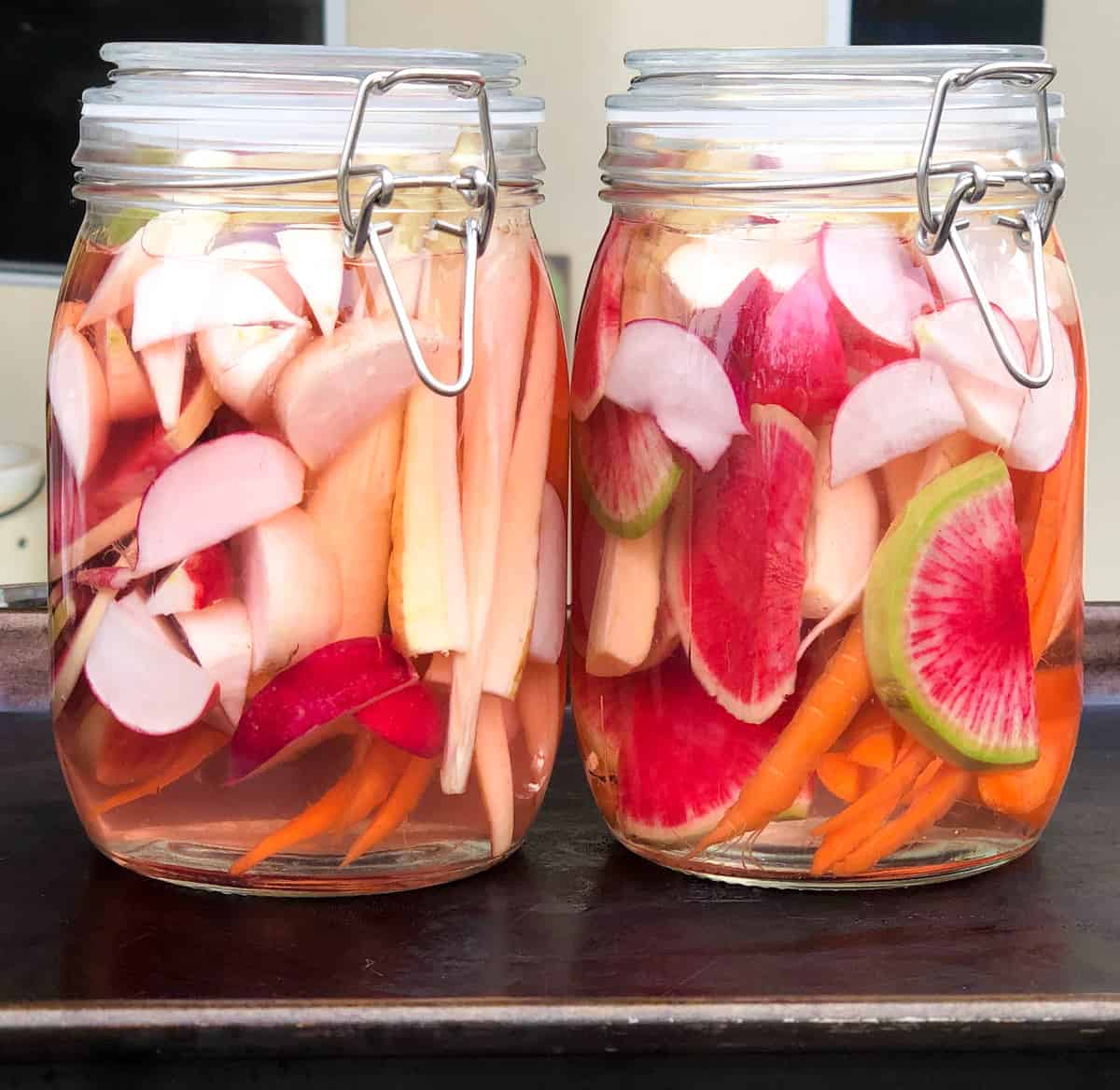 Pickled Crudité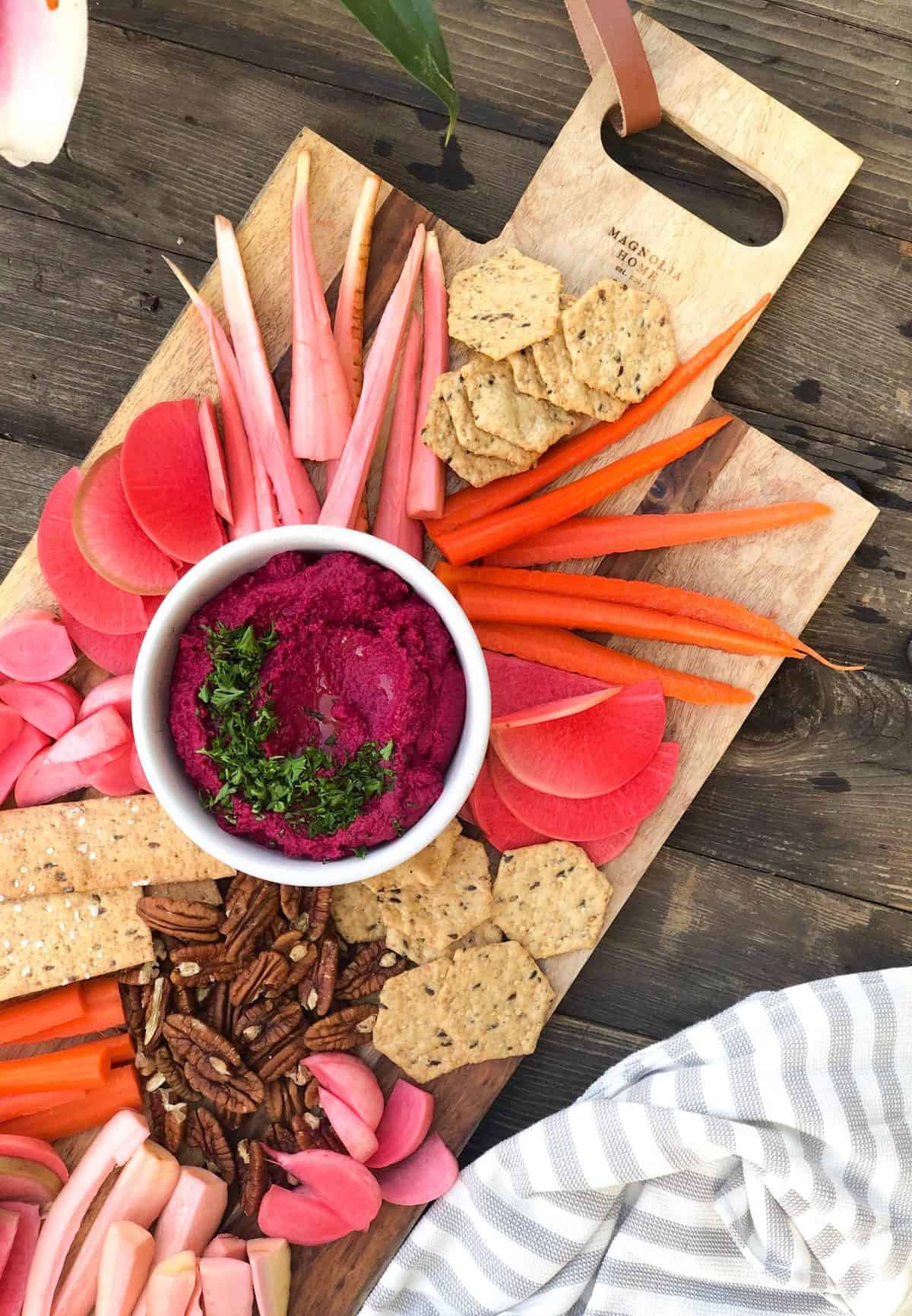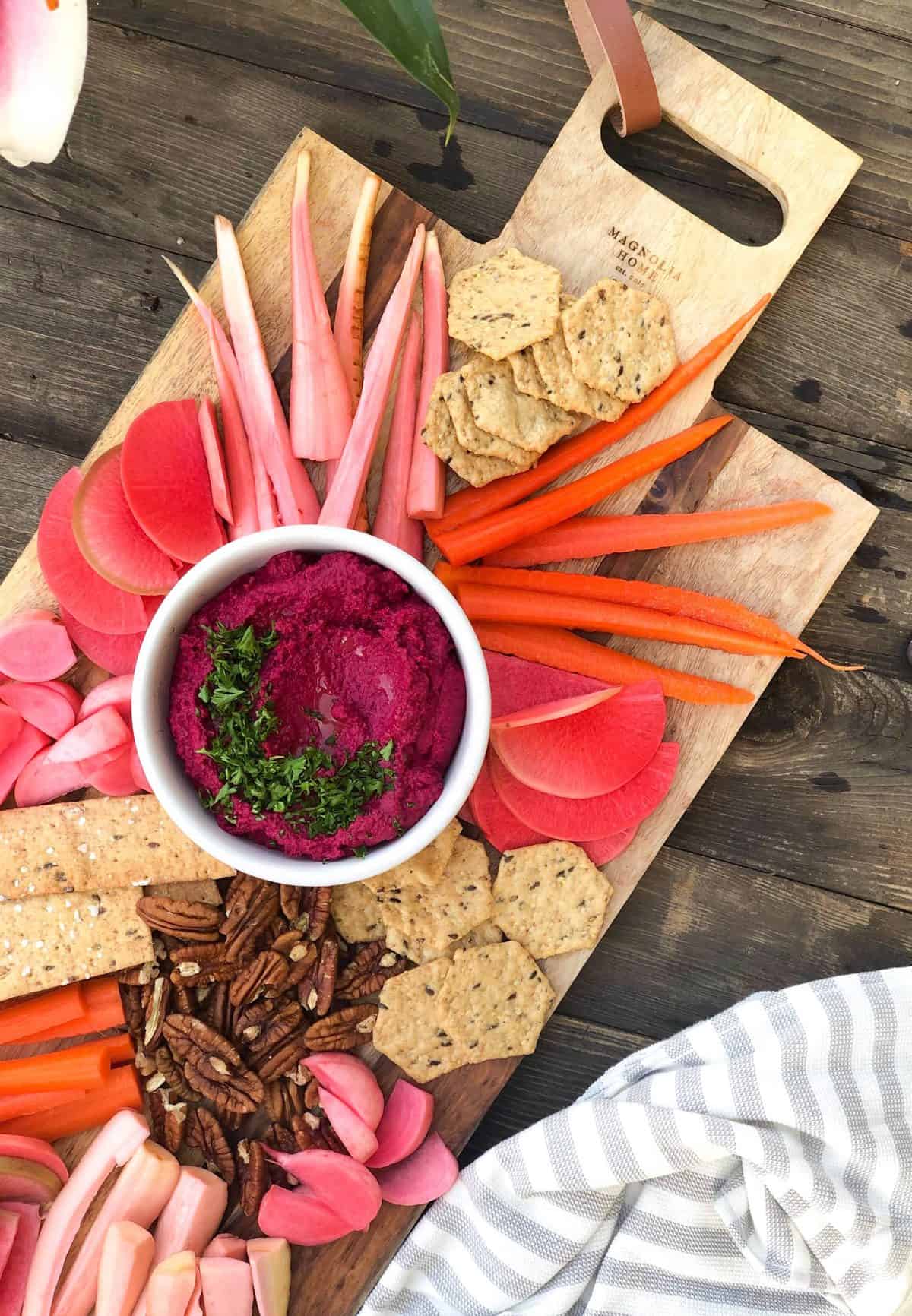 This quick and easy method to add some zip and zing to your winter veggies is so simple, it almost seems too good to be true!
You can have your favorite veggies pickled and ready for eating within two hours of adding them to the jar.
Pickling them not only adds a nice texture and tangy snap to the veggie, it also extends their life. Say good bye to throwing away almost spent veggies…. just pickle them!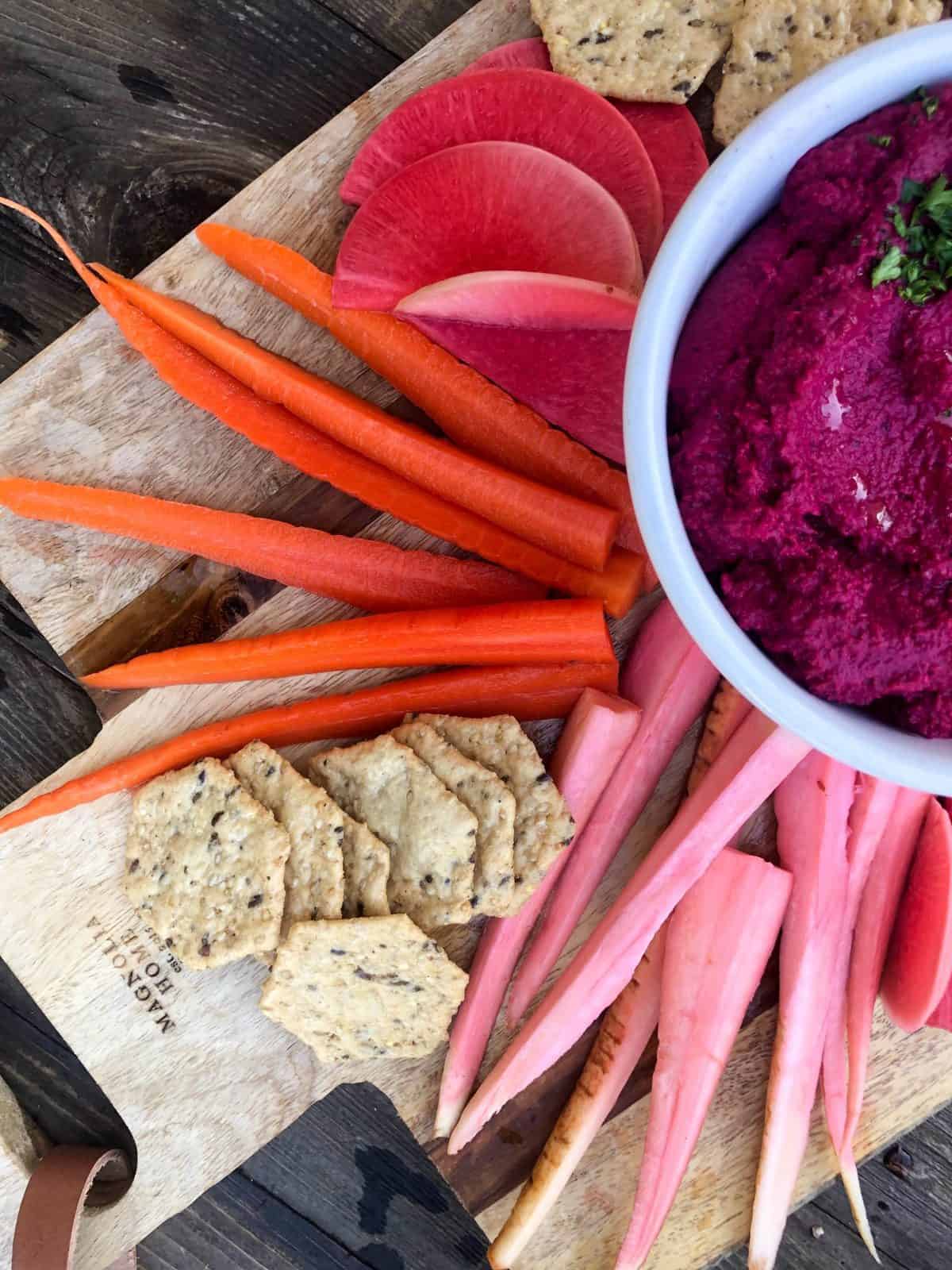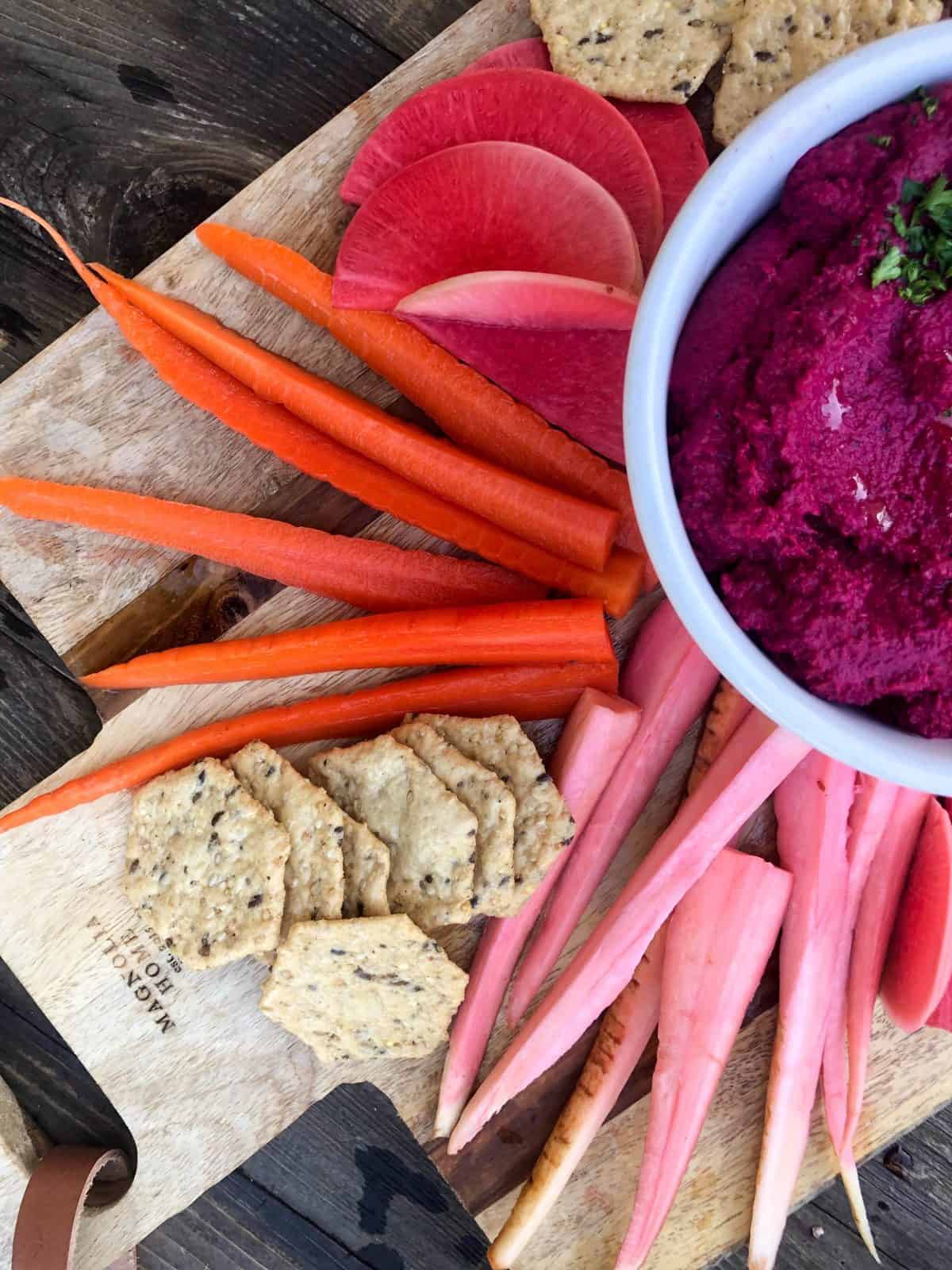 Lovely!
Start with fresh, California winter veggies.
I used carrots, several varieties of radish, turnips and parsnips…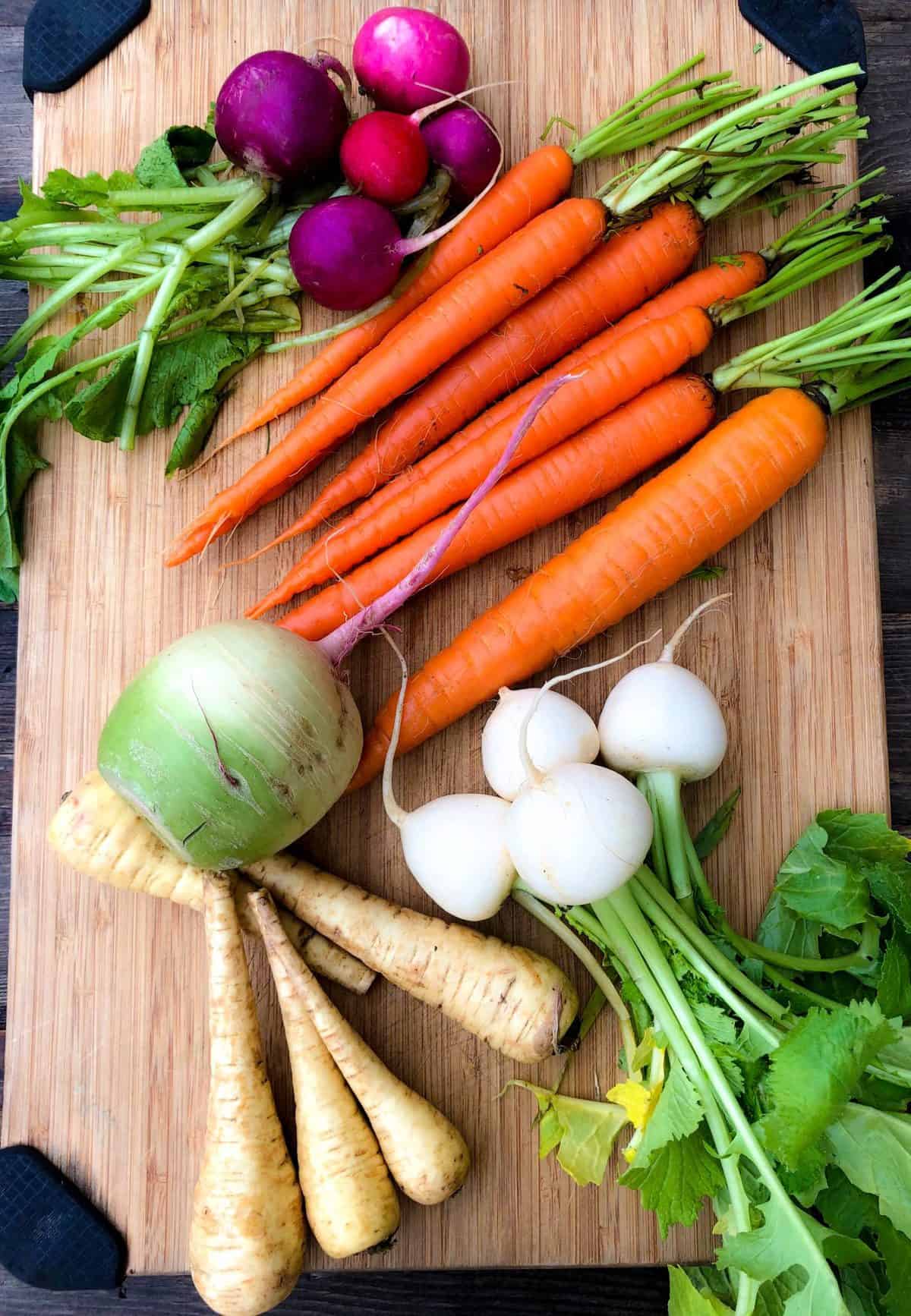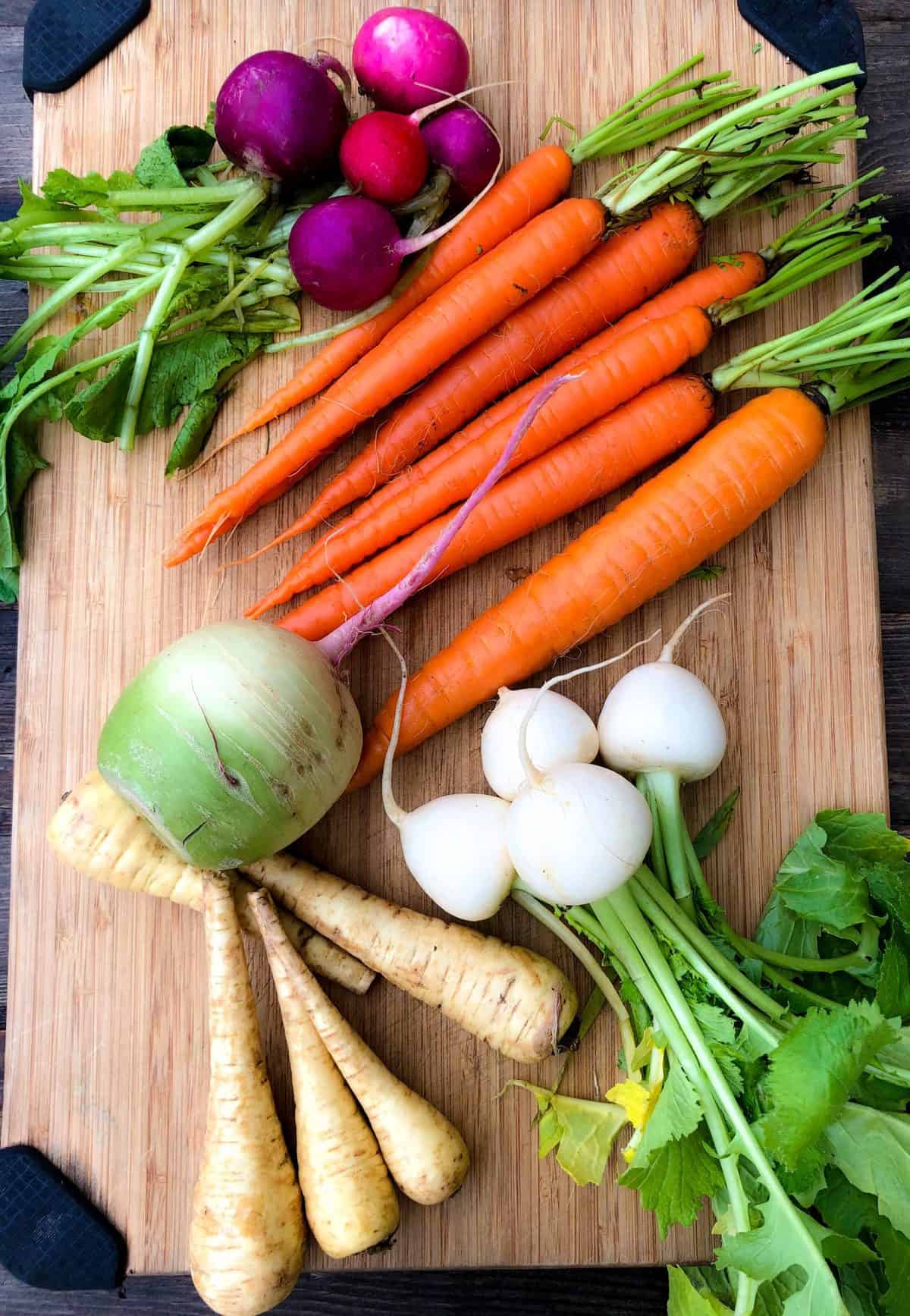 Cut them into shapes that make sense. For the carrots and parsnips, I kept their long shape, but cut them length-wise for easier eating. I sliced the watermelon radish, and quartered the smaller radish and turnips. Do whatever works for you!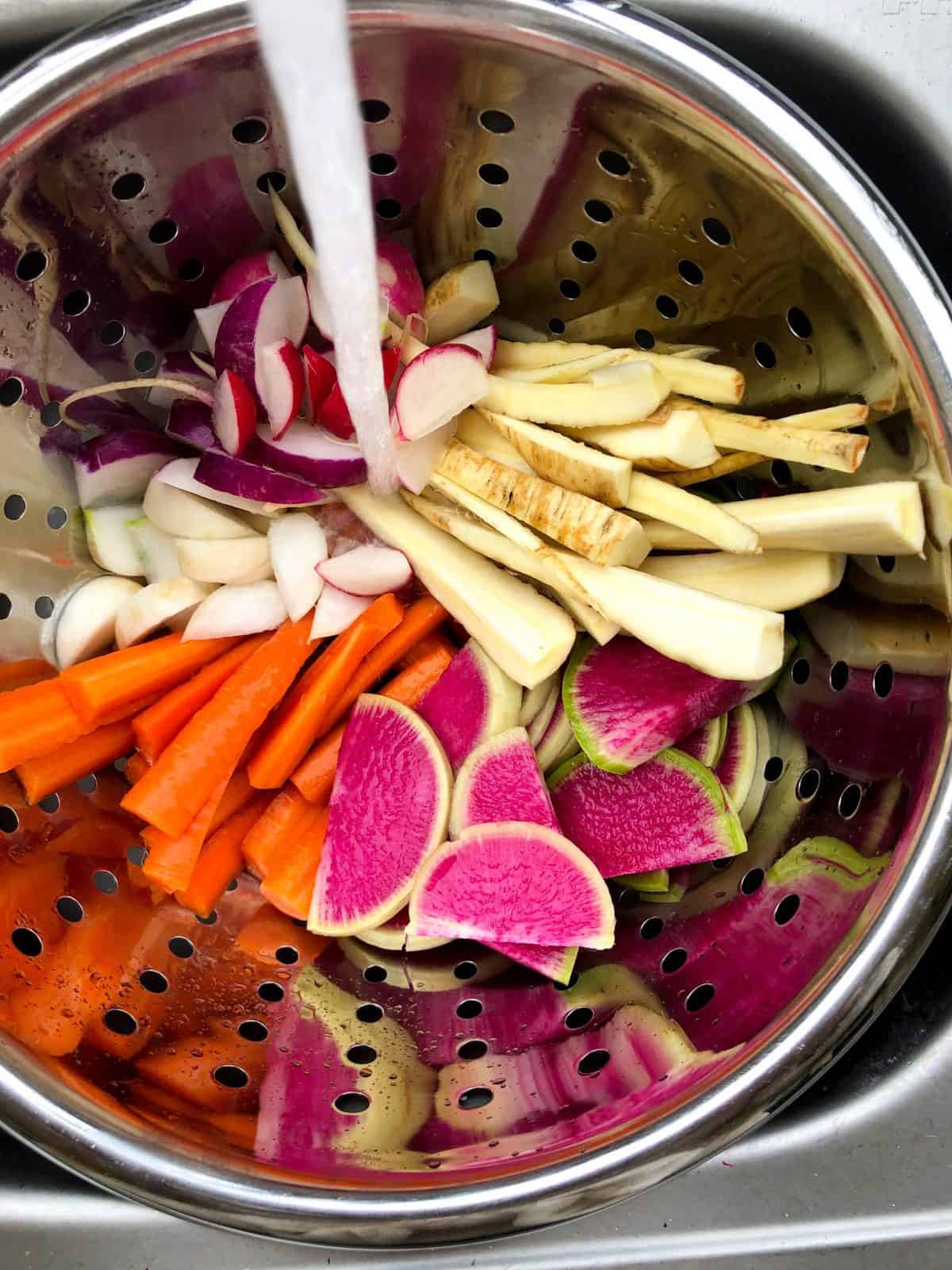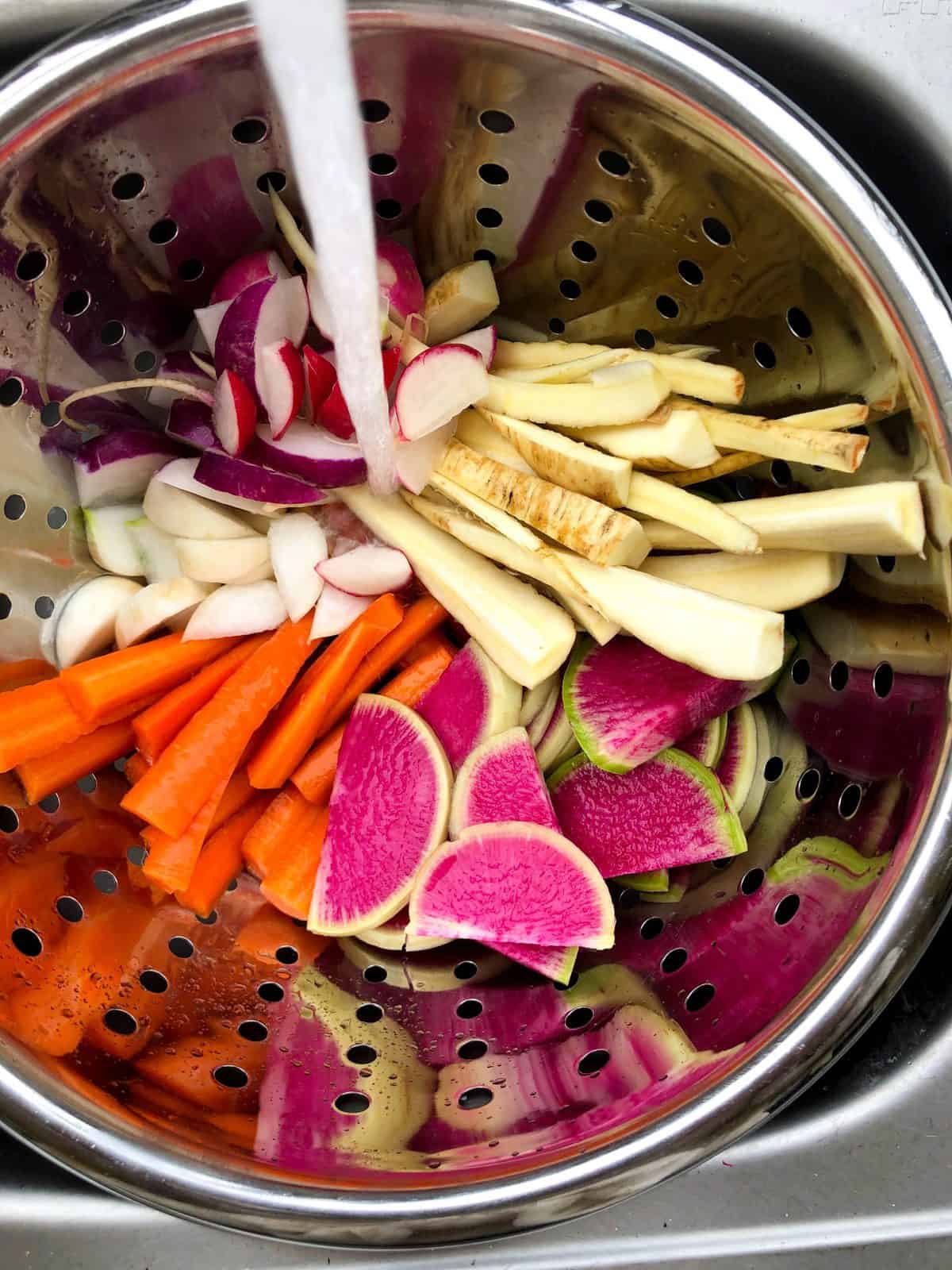 Give the veggies a good bath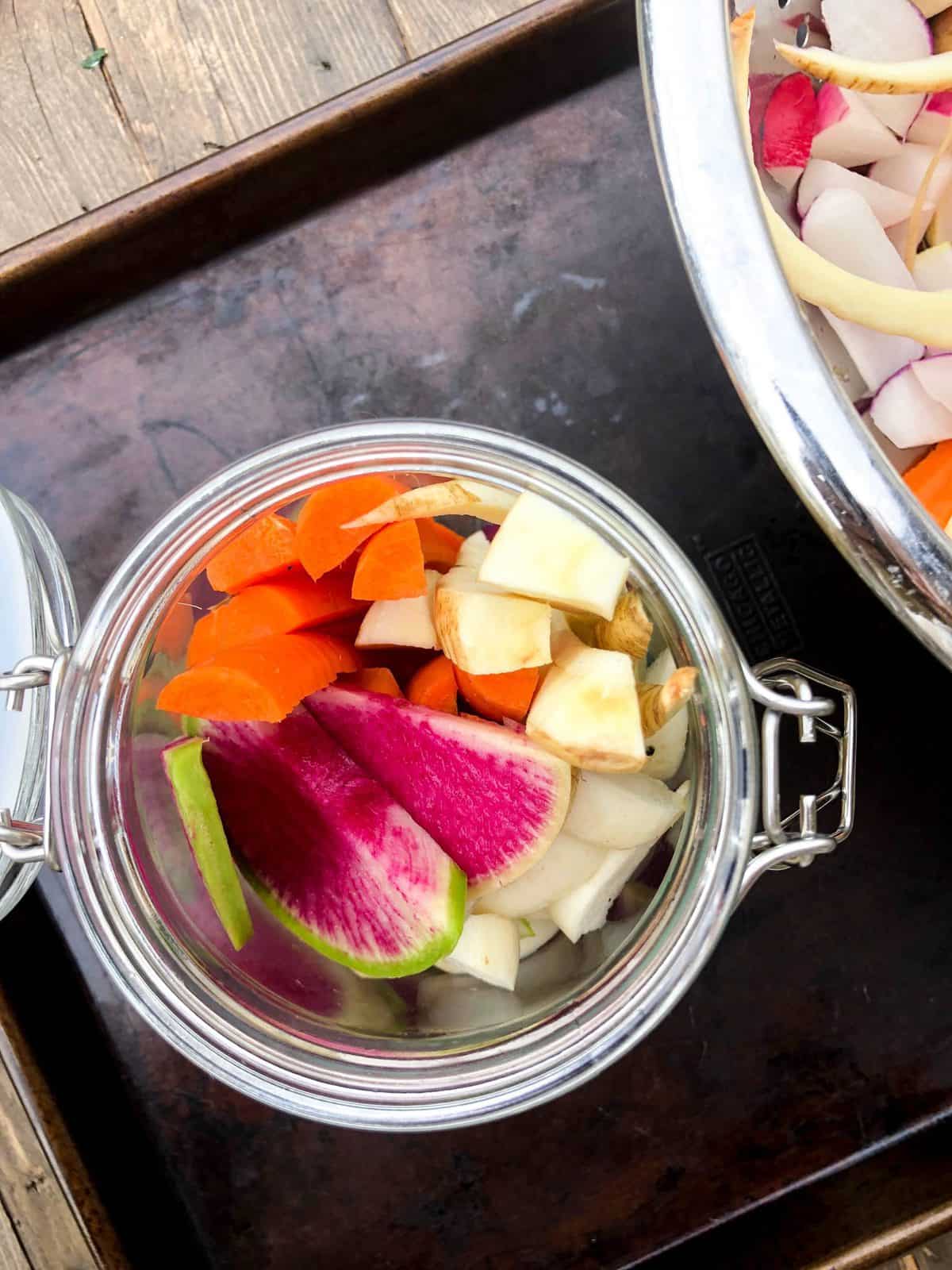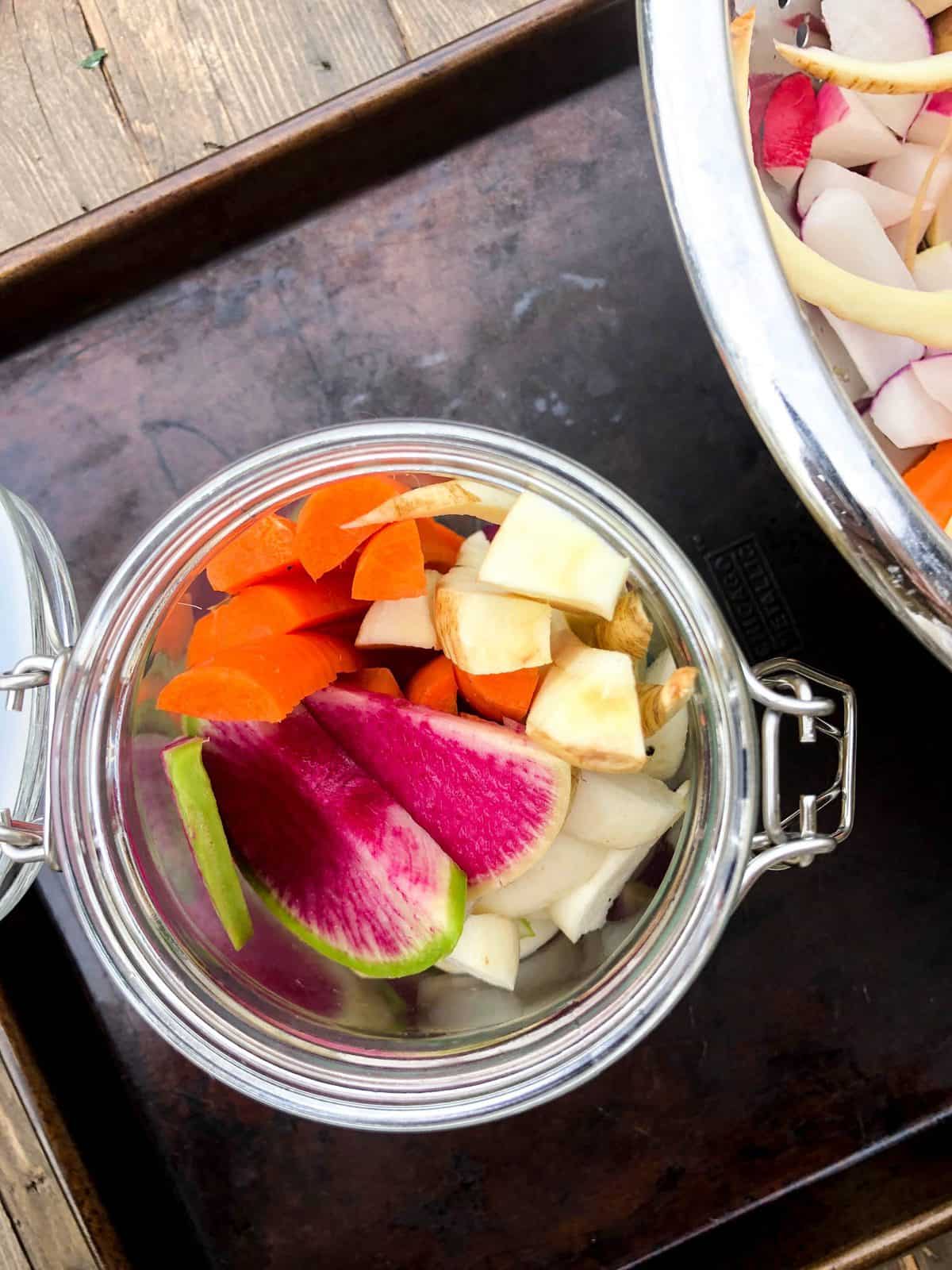 Pack them into a canning jar, or any jar with a lid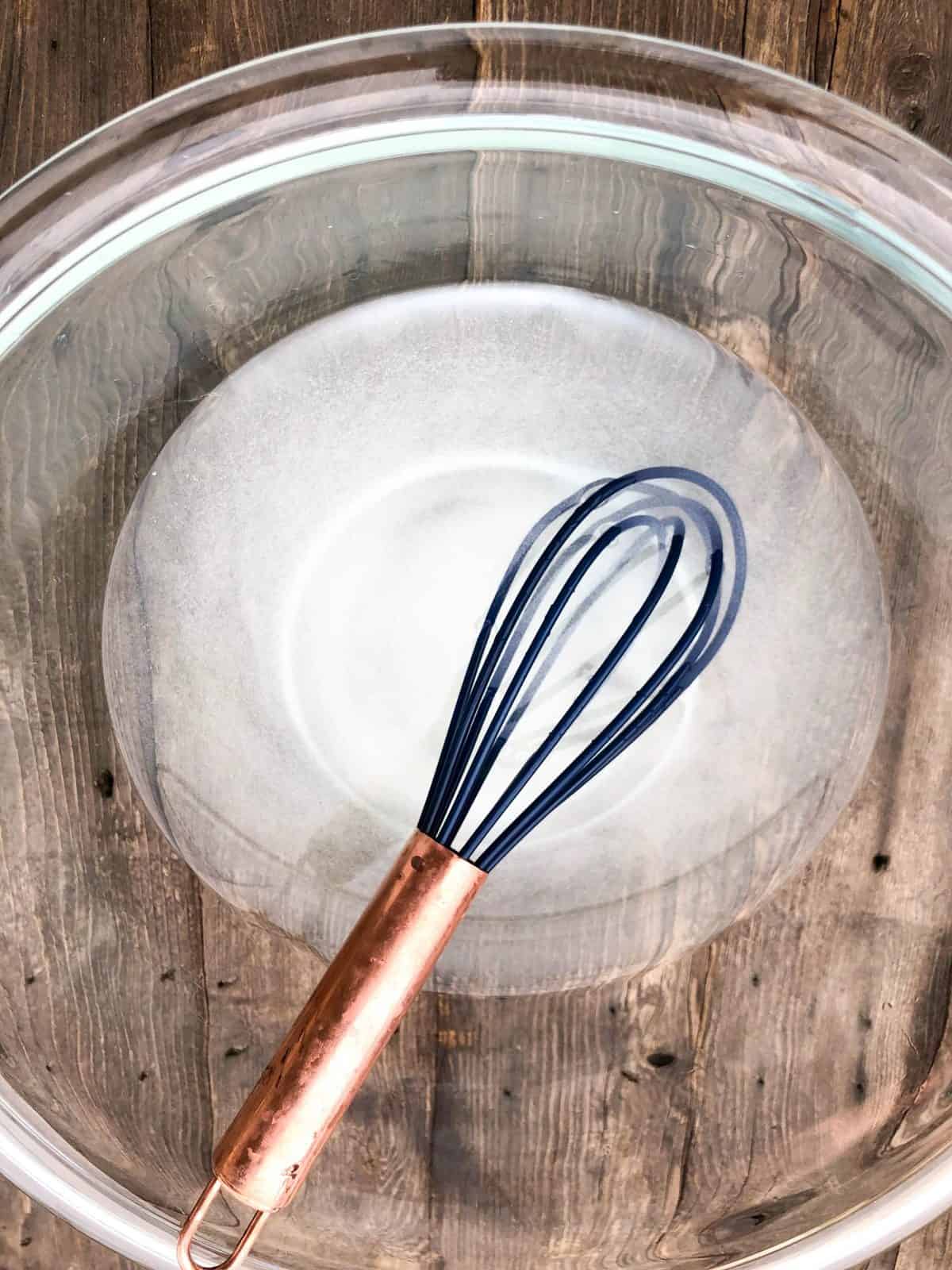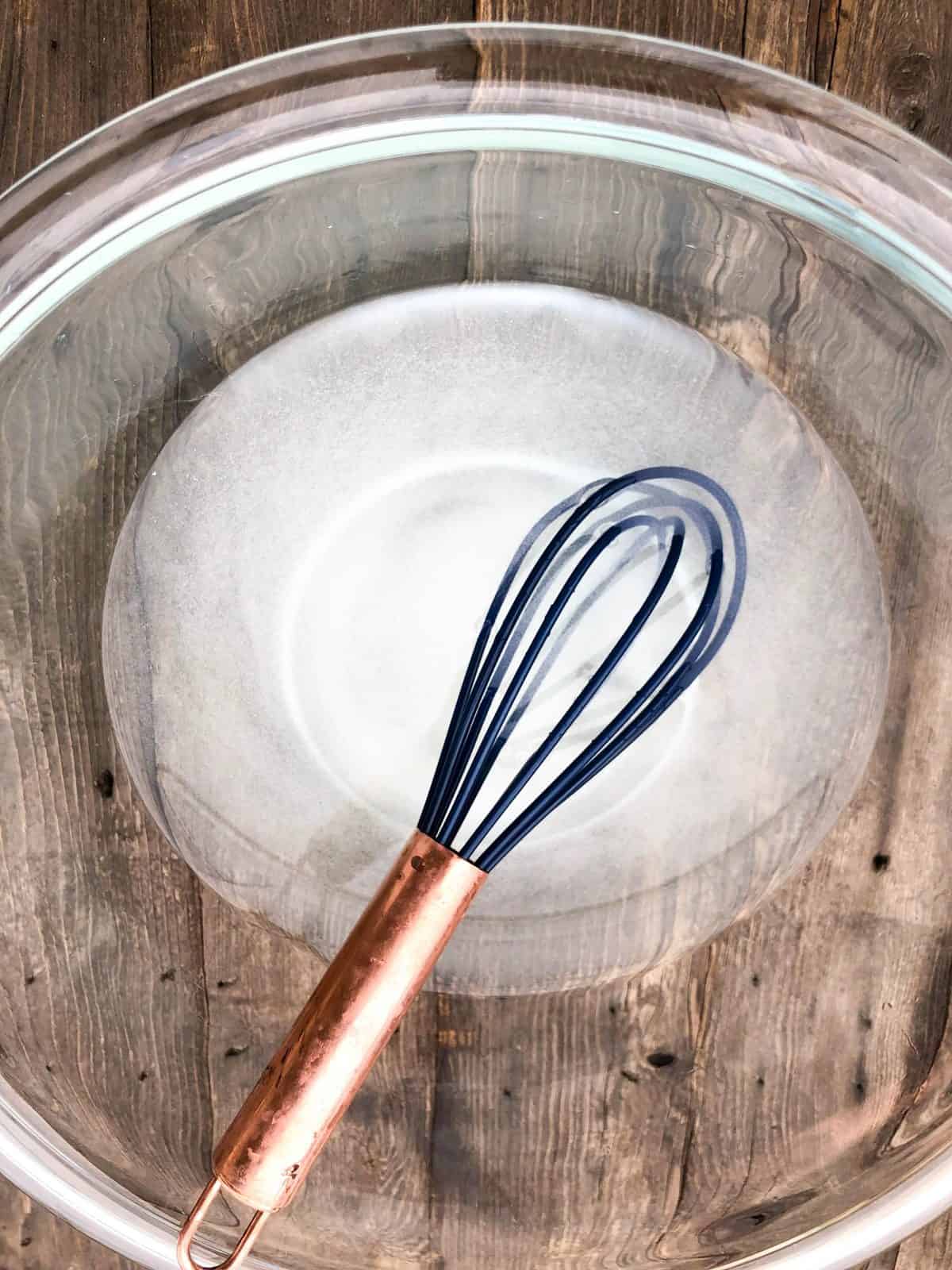 The pickling liquid is super simple and consists of equal parts white vinegar and hot water, with sugar and salt dissolved in.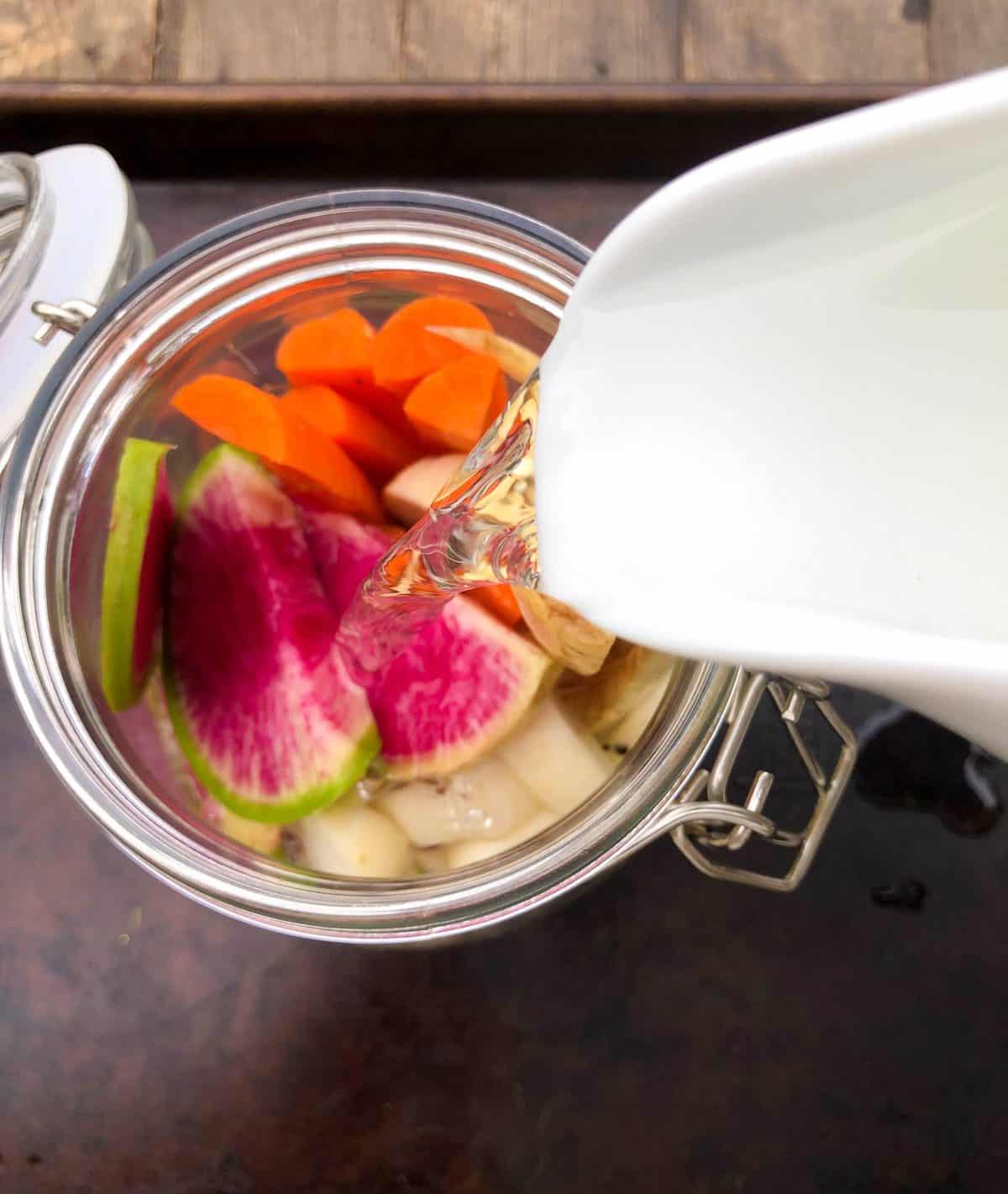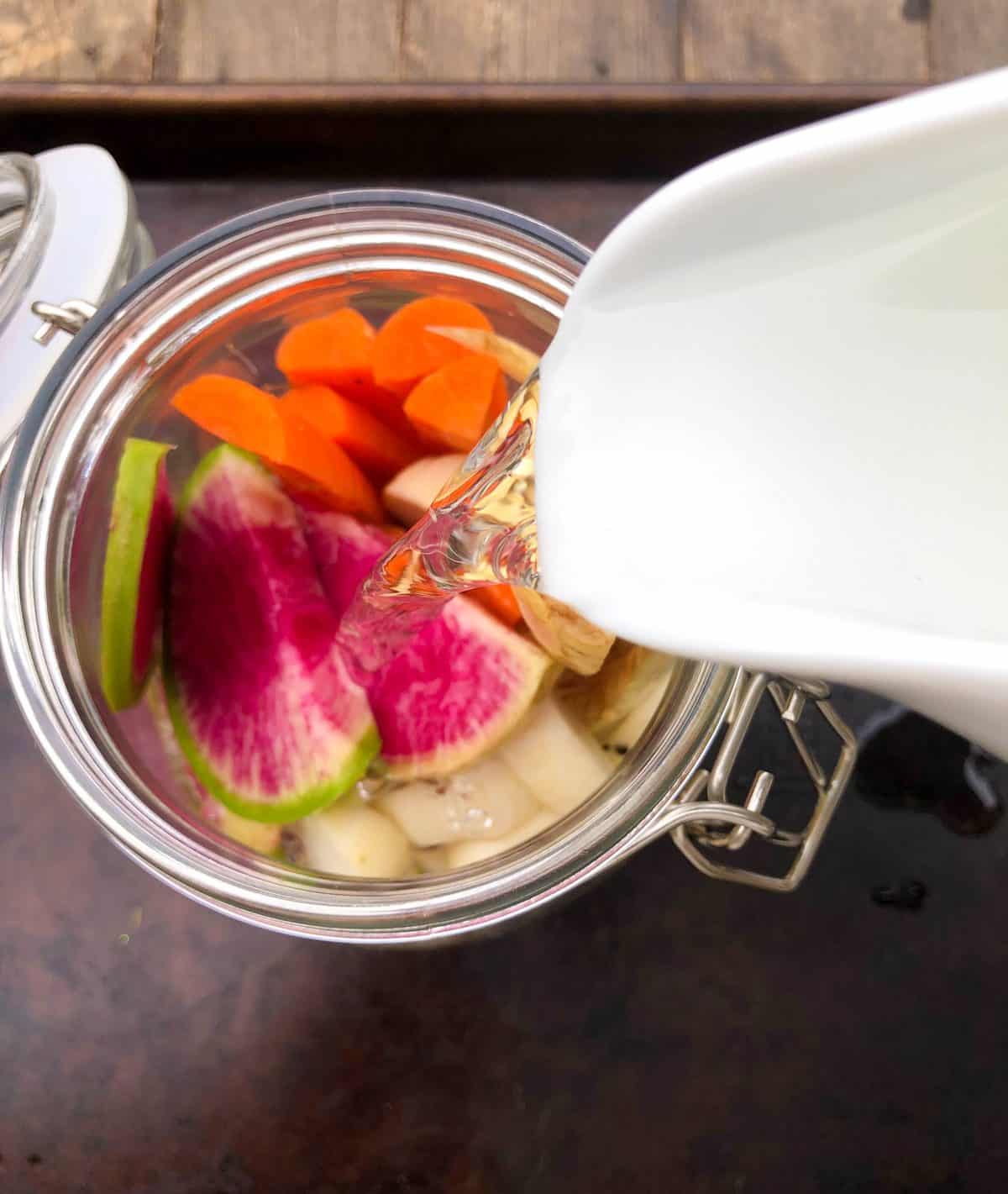 Pour the mixture into the jars until the veggies are covered.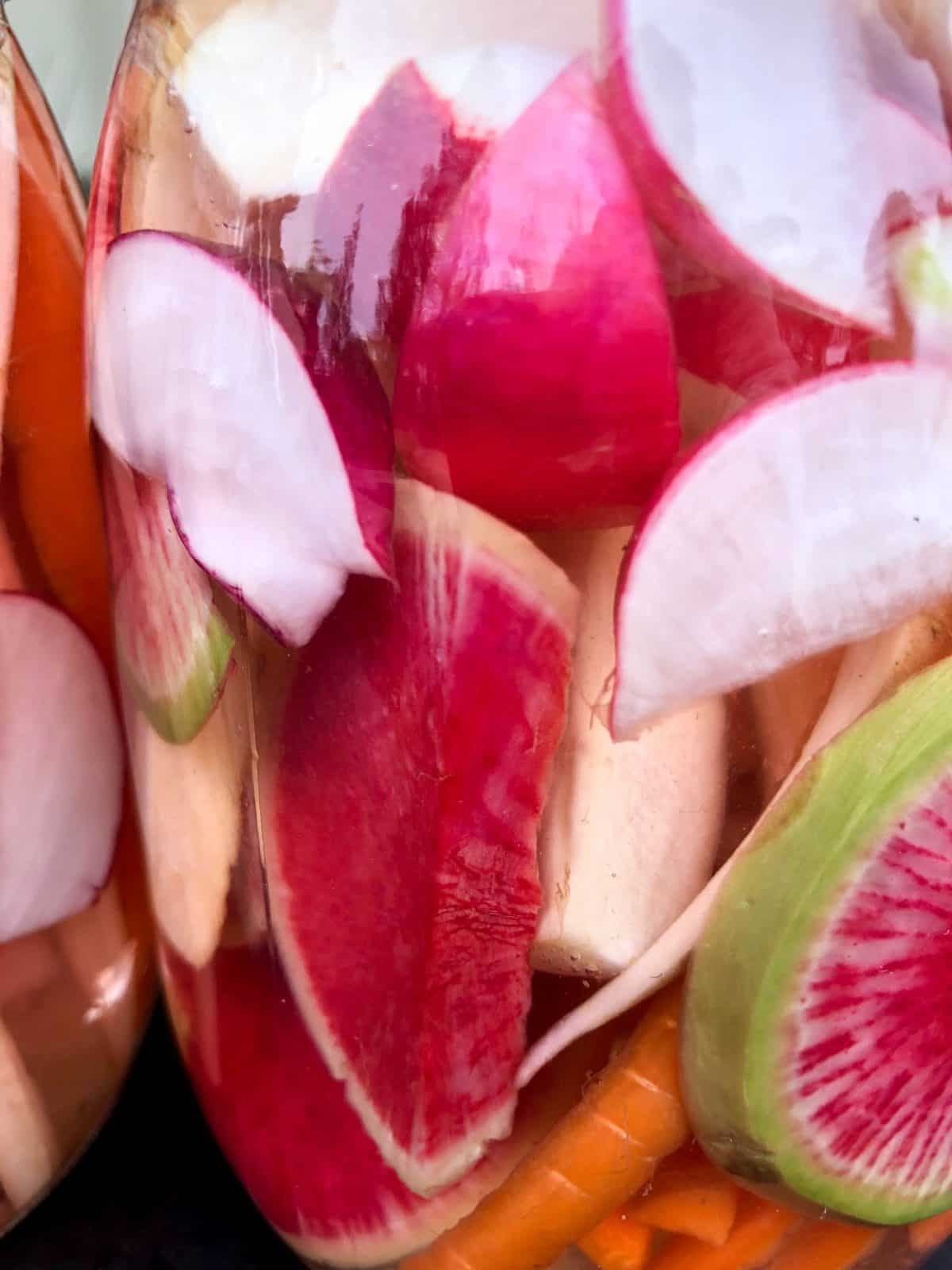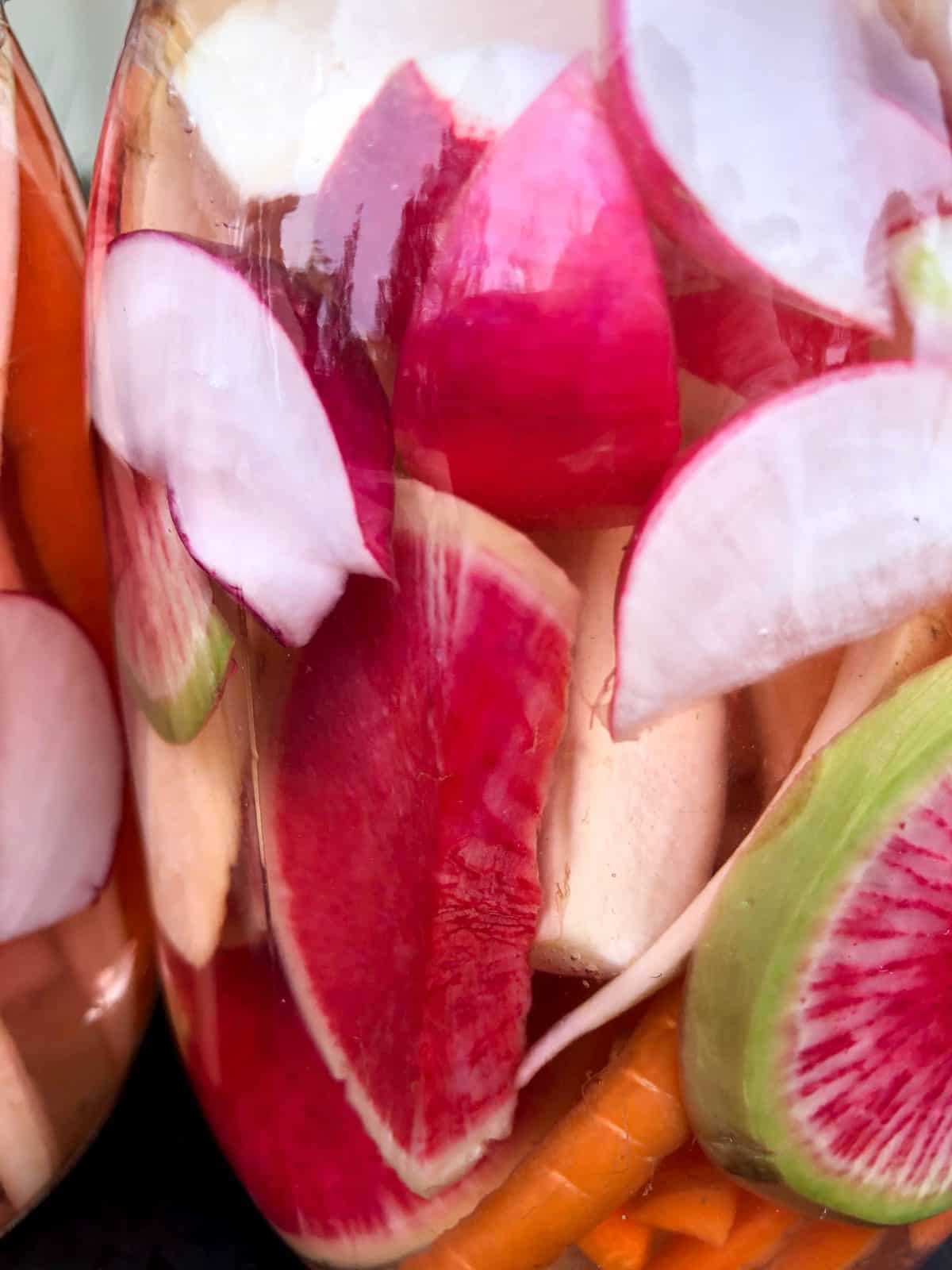 Allow the veggies to sit in the mixture for an hour then transfer to the fridge for another hour and up to 10 days.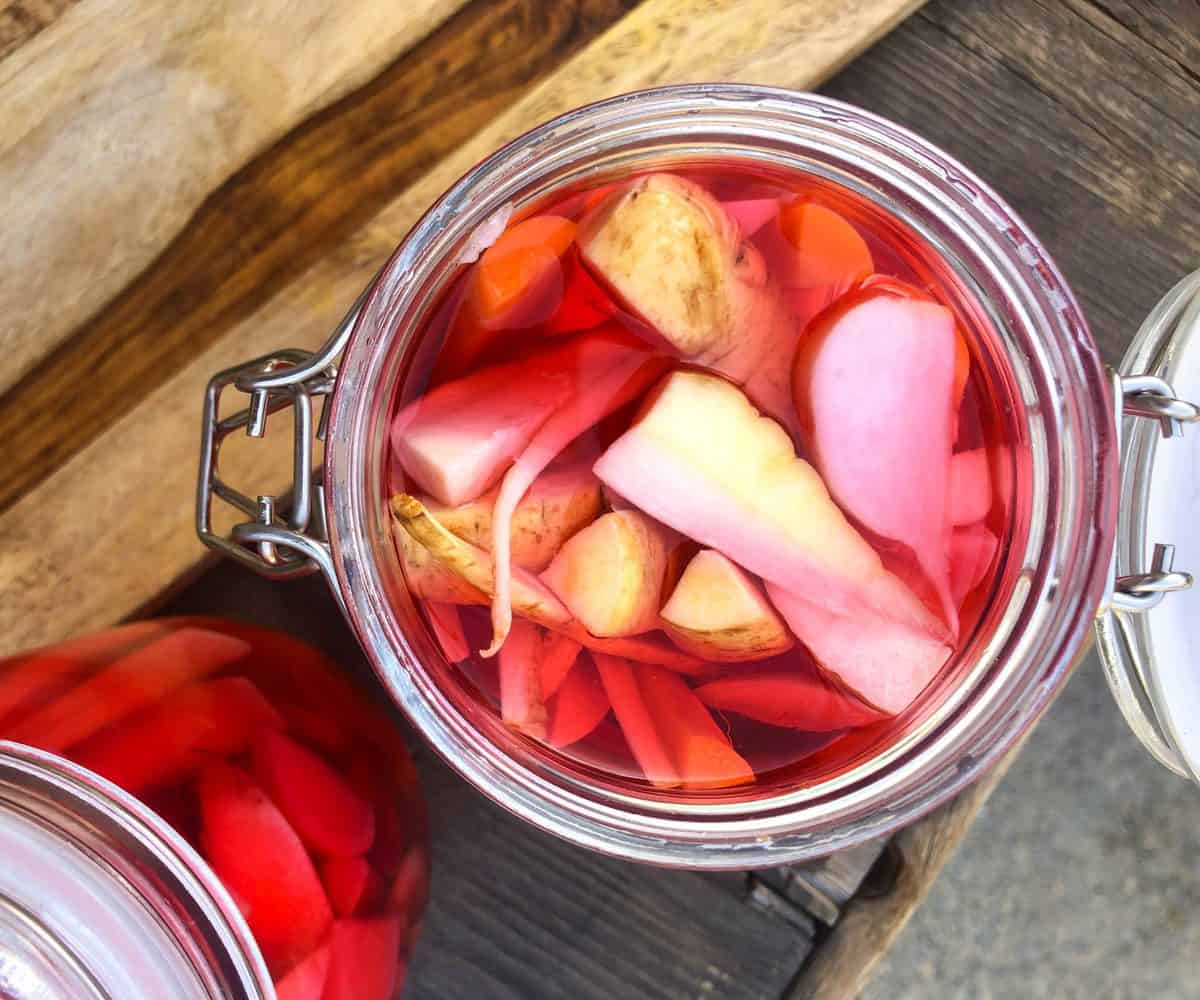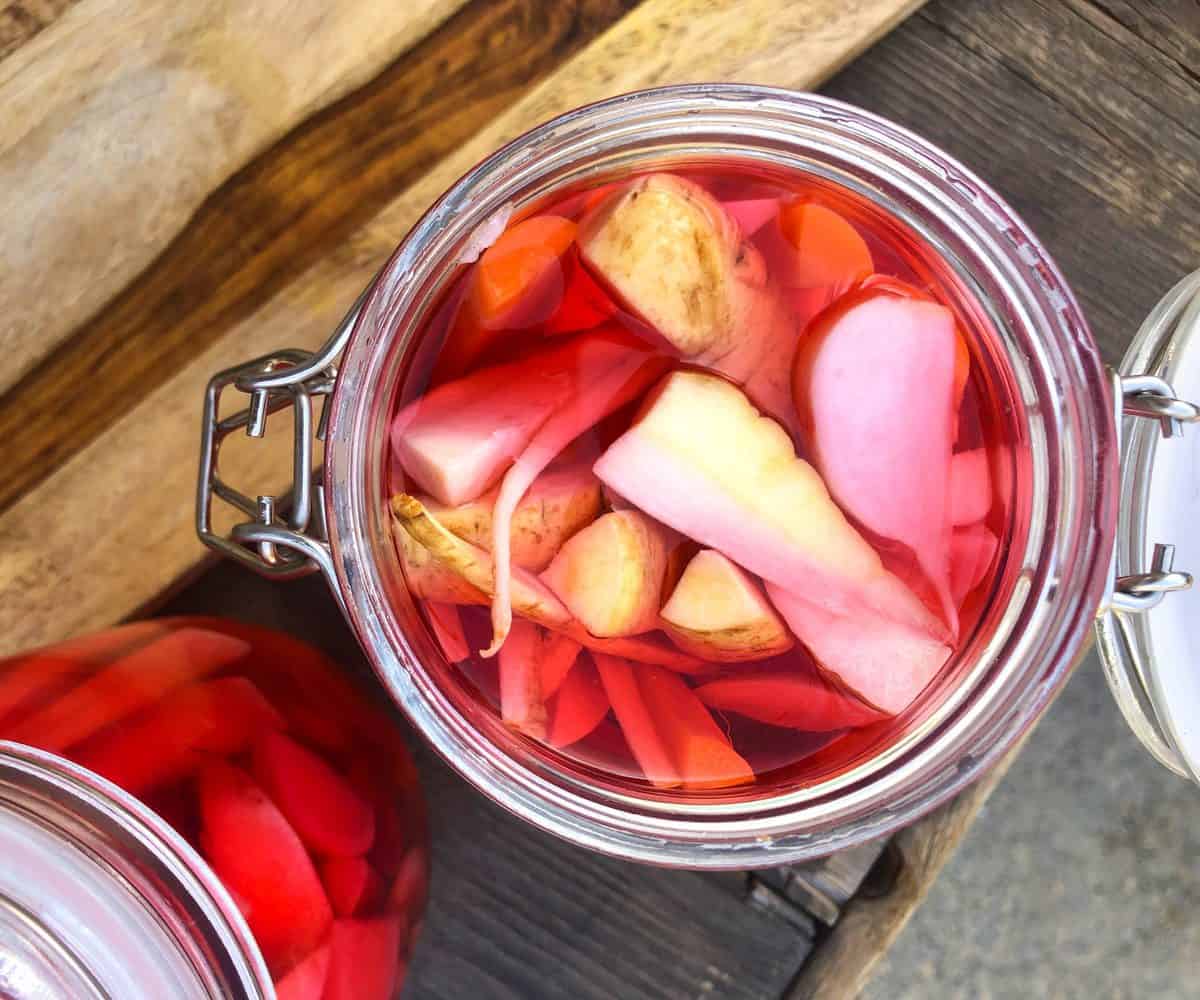 When you are ready to use, just pull the veggies from the jar and eat!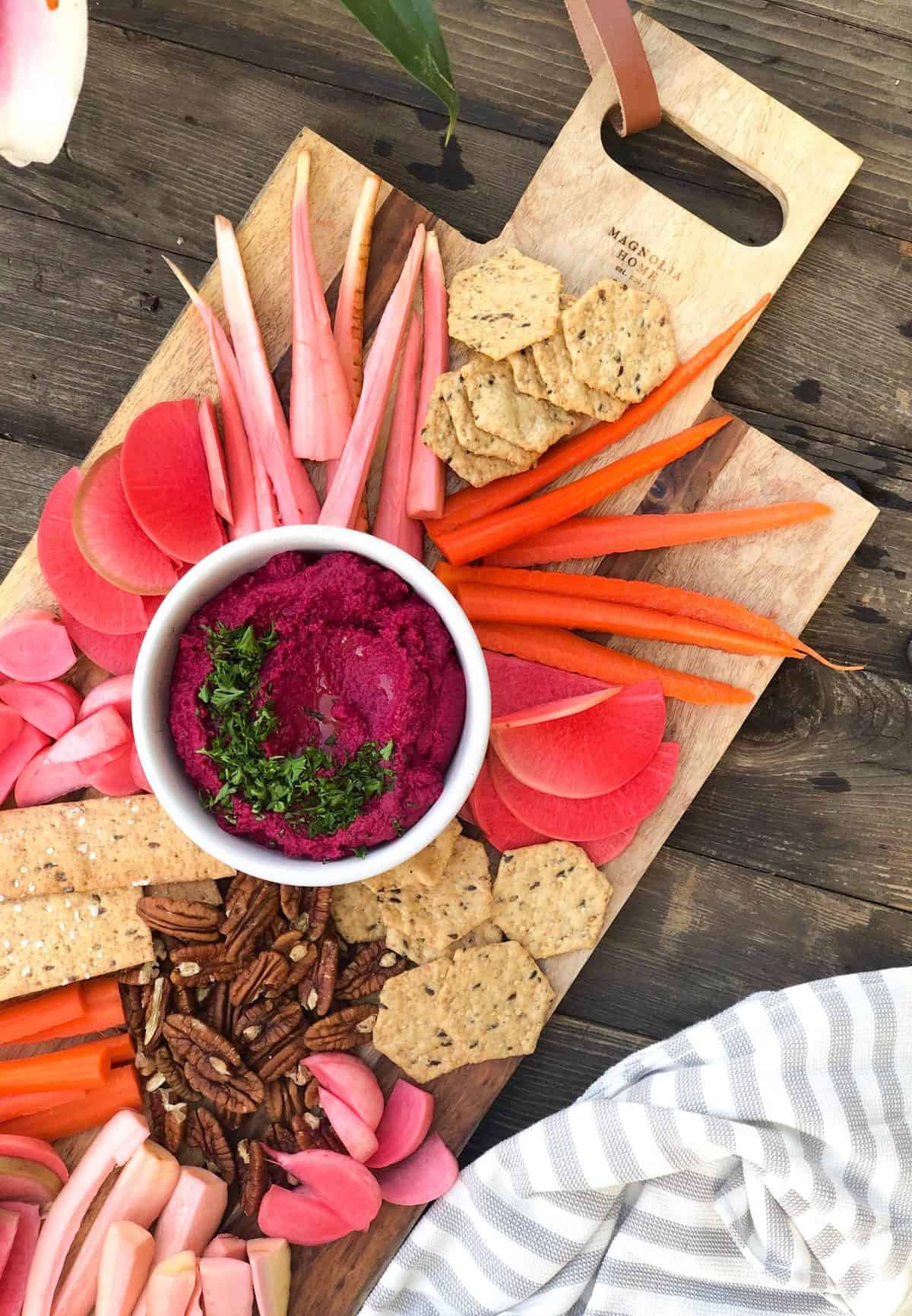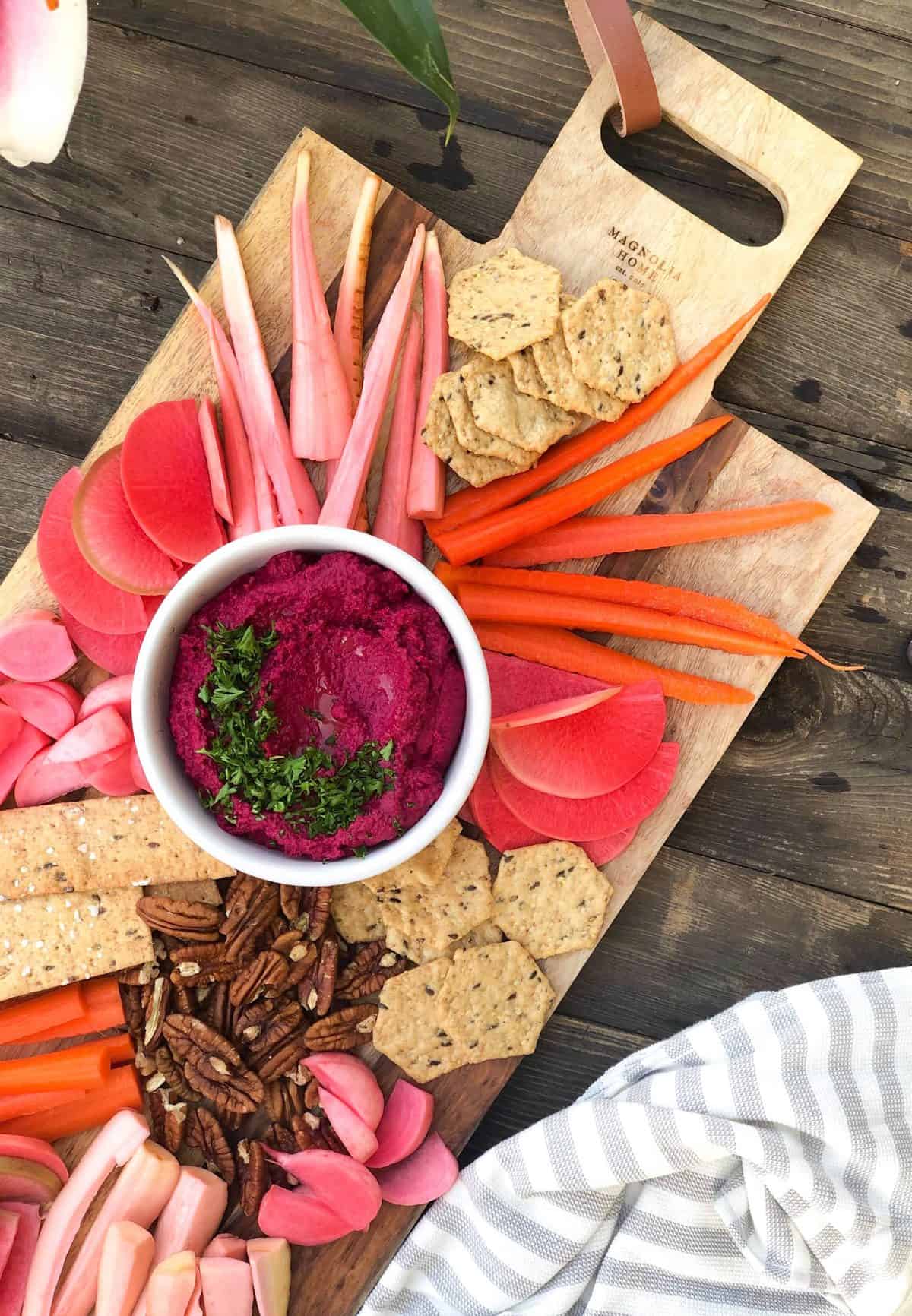 I love using them in my crudité platters along with crackers, nuts and dips.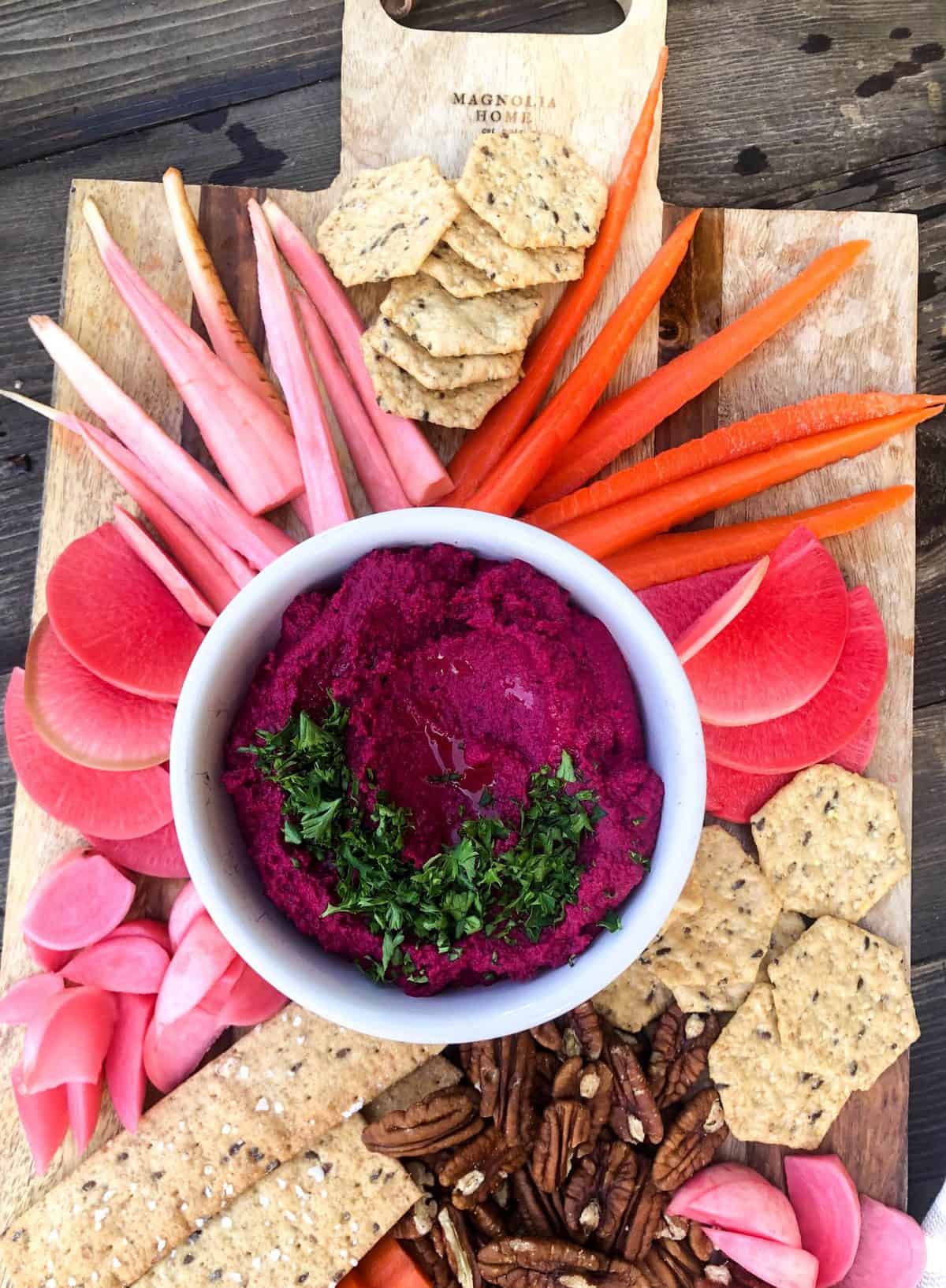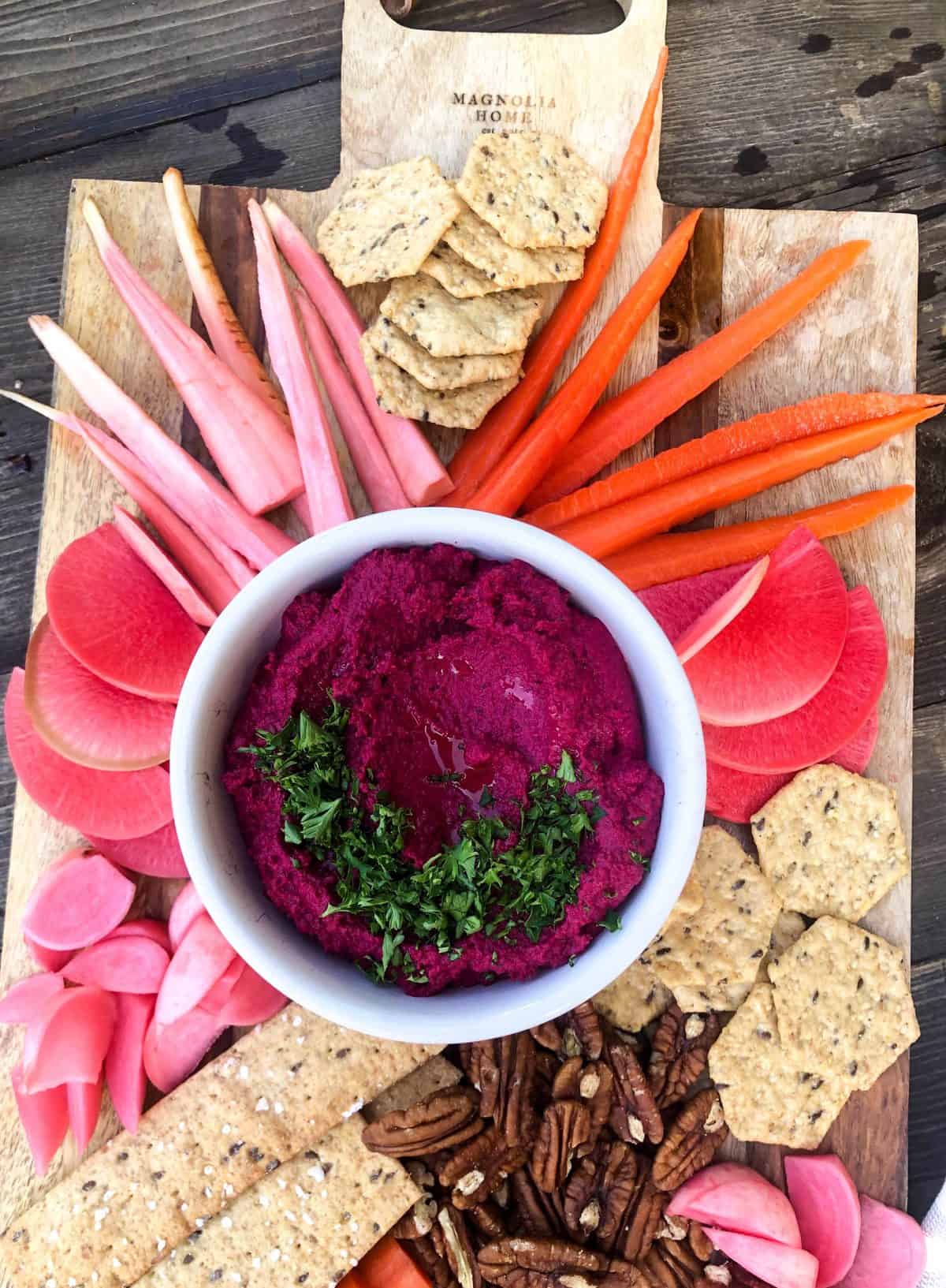 The pickled veggies are perfect with my beet hummus (Recipe coming soon!)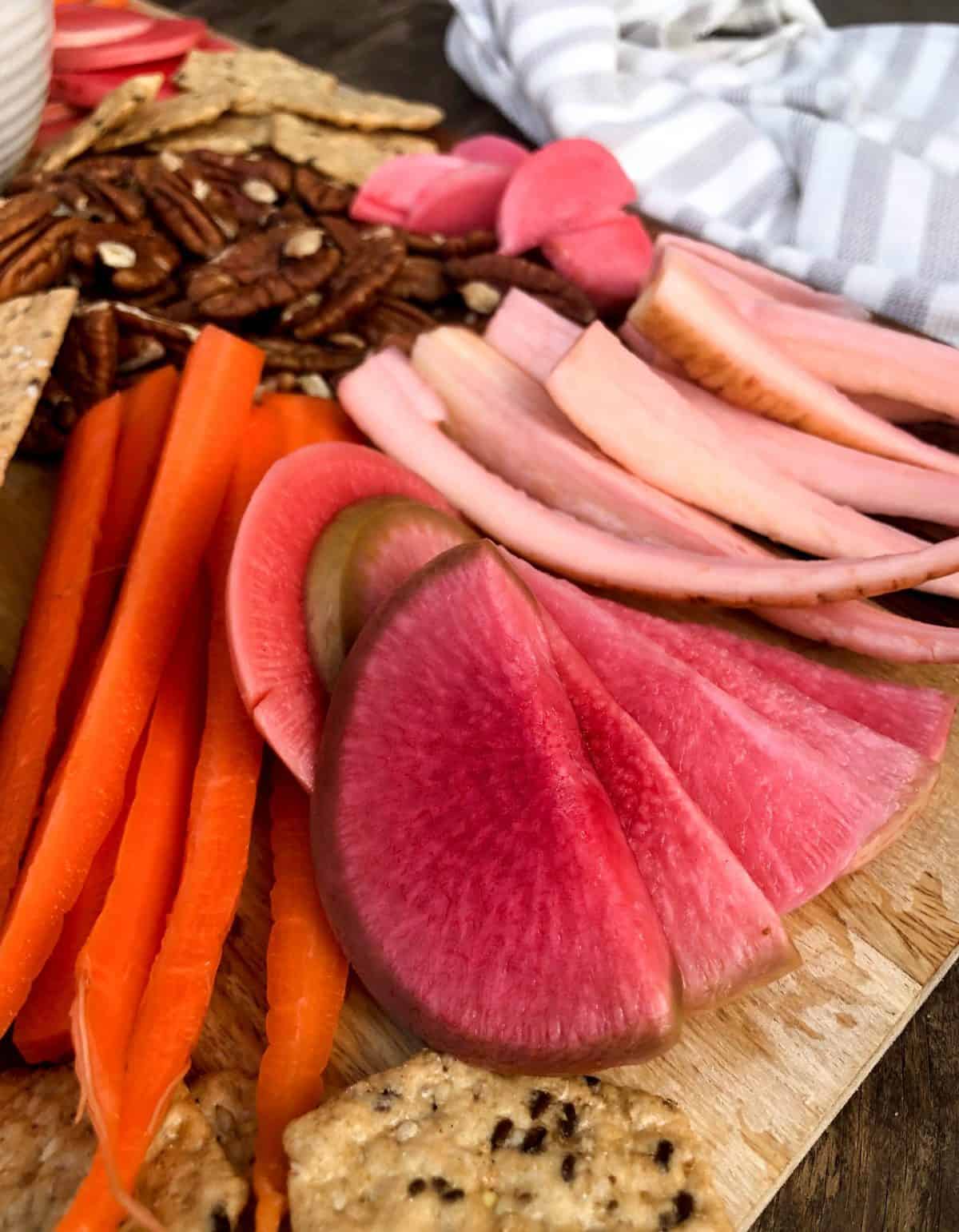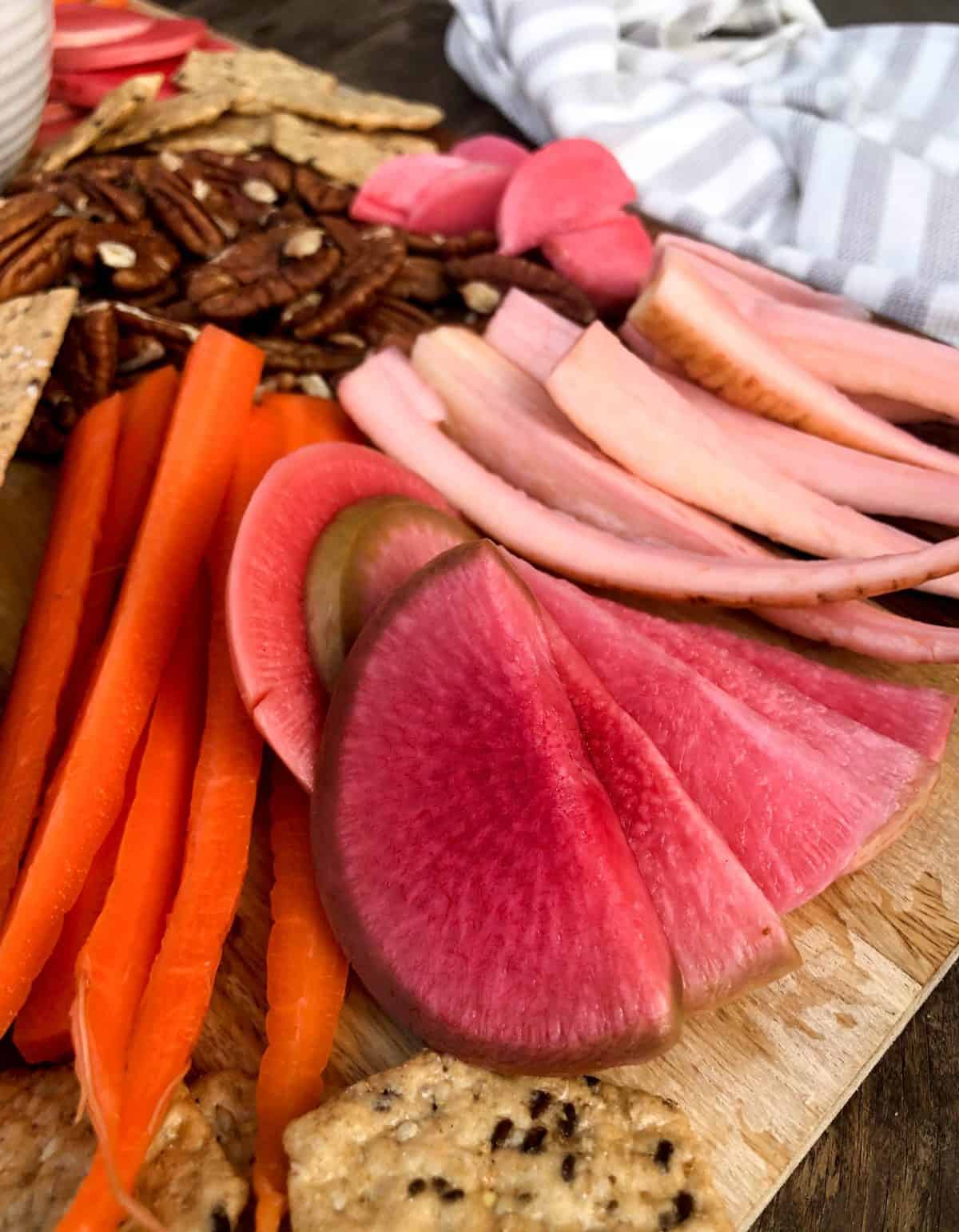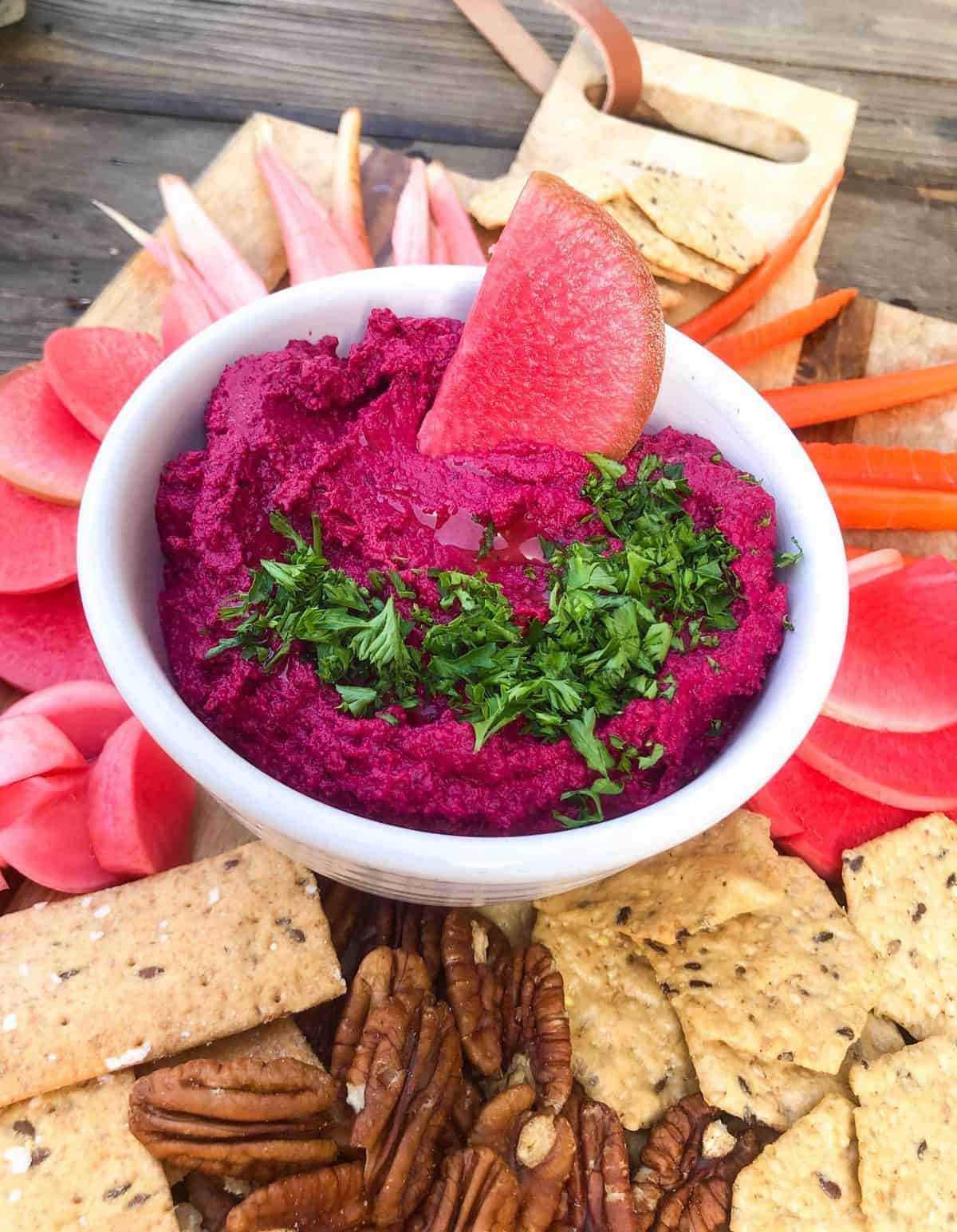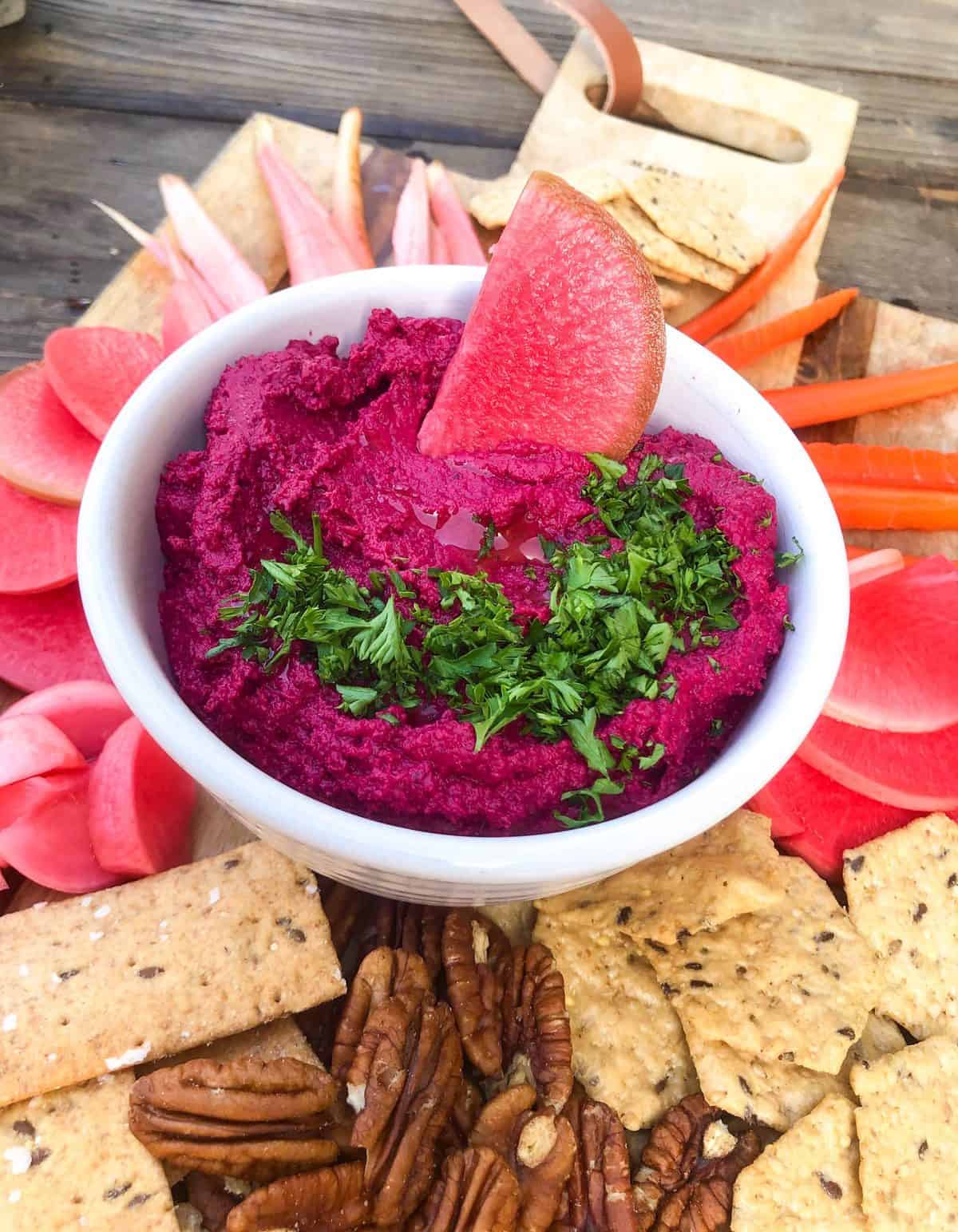 Dip and enjoy!
Here is the printable recipe for you:
Pickled Crudité
2019-12-20 21:48:08
Yields 2
Ingredients
Assorted winter veggies
3 cups white distilled vinegar
3 cups very hot water
1.5 cups white granulated sugar
3 T. salt
Instructions
Rinse and cut the veggies into desired shape
Pack the jars with the veggies
Add the vinegar, water, sugar and salt into a glass or plastic bowl (don't use metal) and stir until sugar is dissolved
Add the liquid to the jars until veggies are covered
Let stand for an hour, then place in the fridge for another hour
Notes
Keeps for 7-10 days in the fridge
Adapted from Inspiration
California Grown https://californiagrown.org/