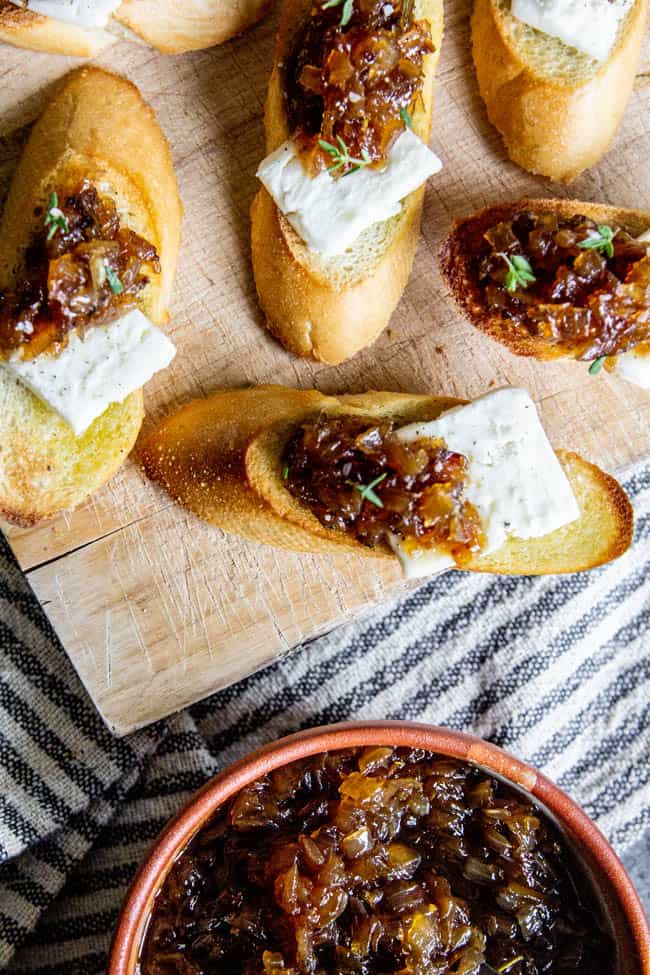 CA GROWN Blog
Discover. Learn. Connect.
Our Favorite Sweet Onion Jam Recipe and How to Use It!
August 31, 2021
Eat the Season!
Sign Up For Weekly Recipes
« Back to Recipes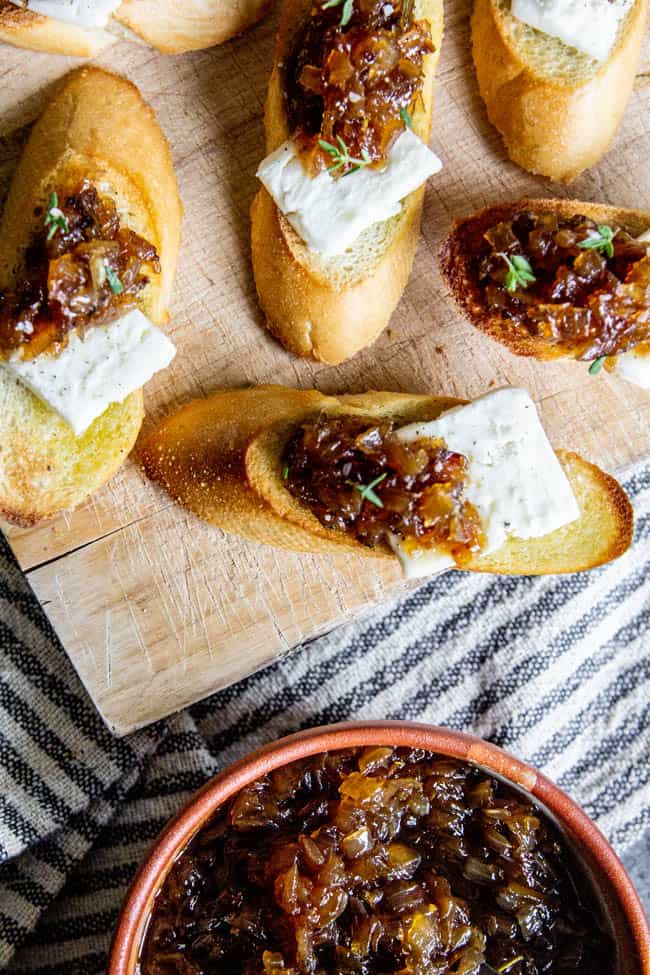 Our Favorite Sweet Onion Jam Recipe and How to Use It!
Onions don't get enough credit, in our opinion, which is why we plan to give them top billing on all future cheeseboards, crostini, and burgers with this recipe for Sweet Onion Jam. Equal parts sweet and savory, this onion-based condiment is the perfect way to use up lots of onions at one time.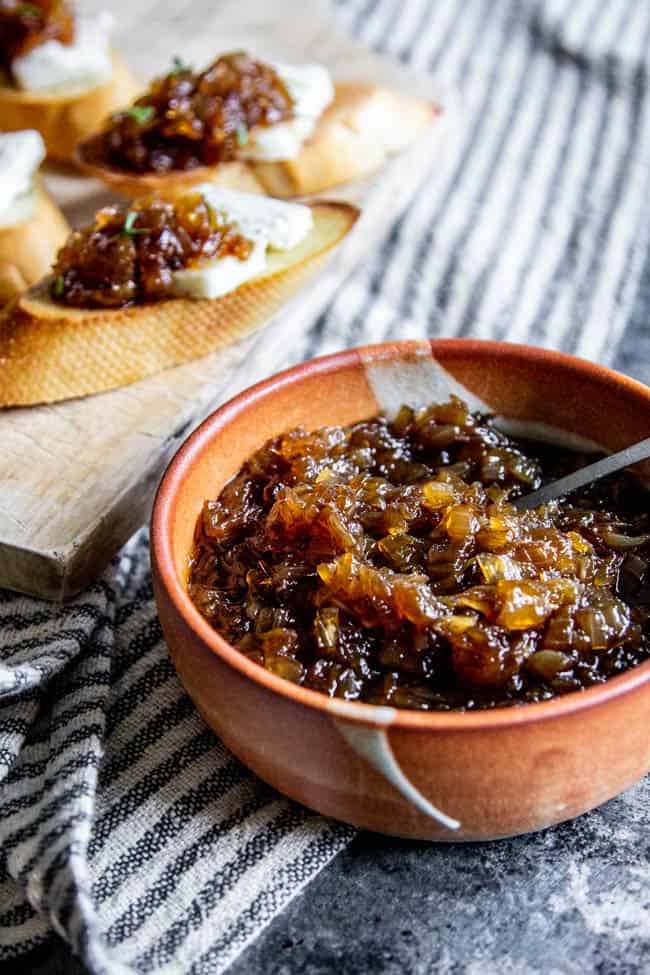 What types of onions can be used in this Sweet Onion Jam recipe.
Not all onions are created equal, especially when it comes to recipes like this one. While white onions are great for salsa and red onions are perfect for grilling, sweet onions are where it is at when it comes to making recipes like this jam, caramelized onions, and onion rings.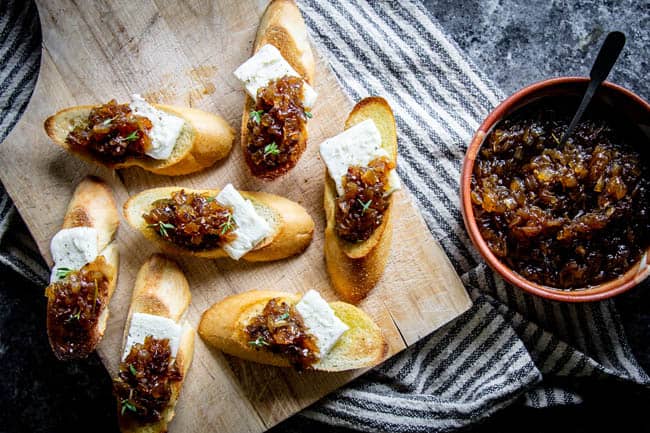 Here are the types of onion that will work in this Sweet Onion Jam recipe and why:
Yellow Onions
Yellow onions are typically called for the most in recipes since they aren't as strong as white onions. They do have a sharp, astringent flavor similar to white onions, just not as intense. Yellow onions have a subtle sweetness that makes them a perfect choice for both savory and sweet recipes like this jam.
When cooked, yellow onions lose their sharpness and become sweeter which makes them perfect for making recipes like caramelized onions. They are the perfect onion for soups and sauces since they have a robust, deep flavor.
Sweet Onions
These onions are very similar to yellow onions. They are very sweet without being pungent. They are great for deep frying and roasting as well as for other popular onion recipes.
What are sweet onions used for? Sweet onions are used in popular dishes like the Blooming Onion and French Onion Soup.
What are the different types of sweet onion? Maui, Vidalia, Bermuda, Texas, and Walla Walla Sweets, just to name a few. Sweet varieties of onions lack the sulfuric kick of white or red onions and won't make you cry when you cut them either! Sweet onions are the best onions for burgers. You just can't beat a slice of raw, sweet onion on top of a juicy burger.
Spanish Onions
Often confused with yellow onions, Spanish Onions are sweet and have a lower water content than many onions, making them the best onion for making onion rings!
How to make Sweet Onion Jam
This recipe is so easy that even a beginner could make it. It requires very minimal ingredients and can be swapped up based on what ingredients you happen to have on hand. No white wine vinegar? Use white balsamic. No rosemary? Use more thyme. Have allspice leaves? Swap them out for the bay leaf. The sky is the limit here, be sure to go for it!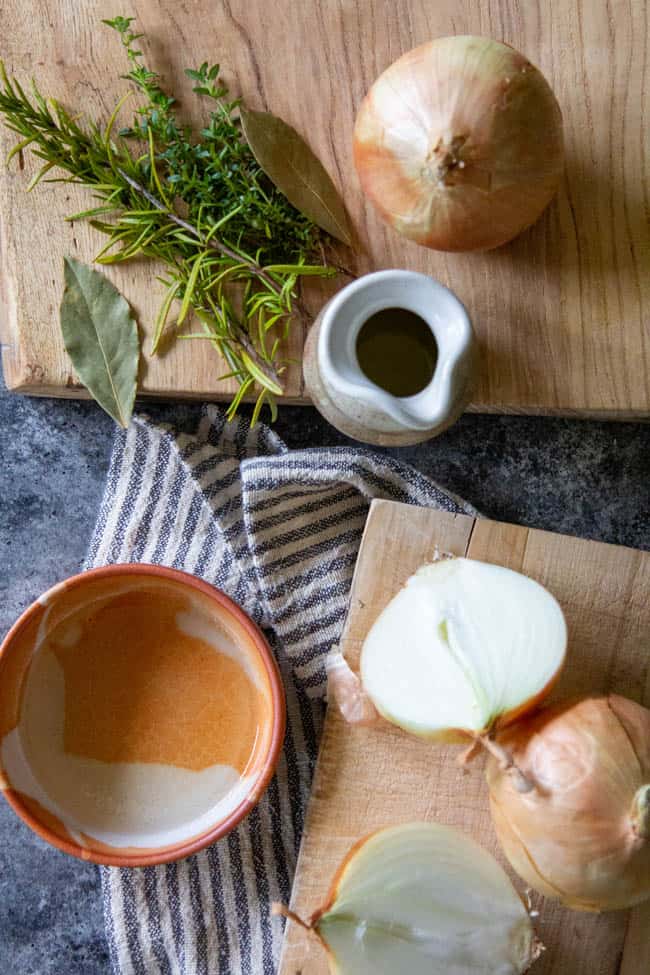 Gather and prep the ingredients.
You don't need much to make this onion recipe; sweet or yellow onions, olive oil, thyme, rosemary, bay leaf, and white wine vinegar.
It is important to get everything completely prepared before you start cooking, as it all happens pretty quickly once you get going.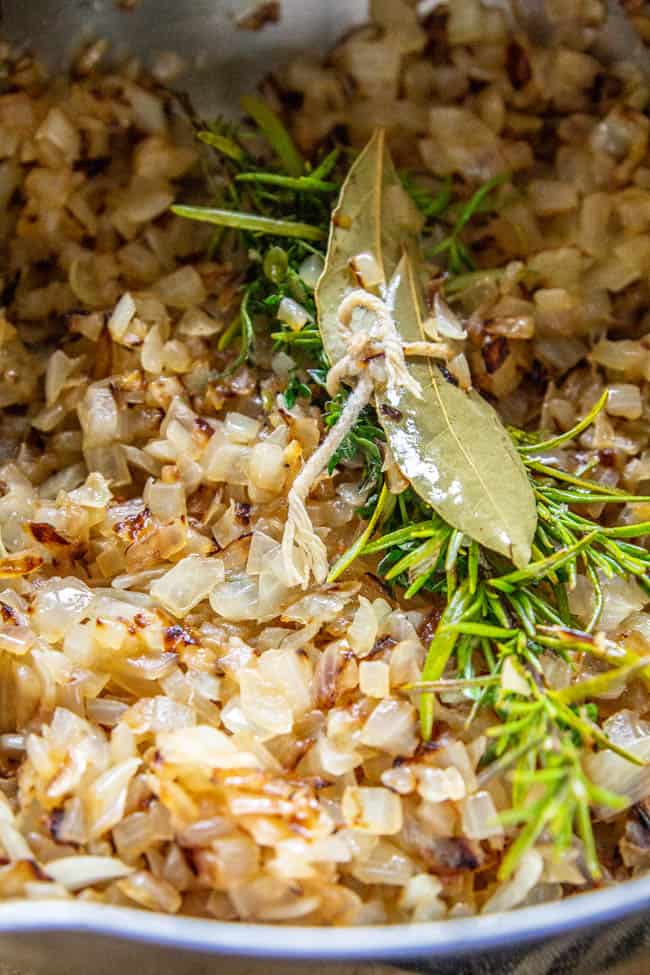 Cook to soften and season.
In a large pot, cook the onions in hot oil over moderately high heat until golden brown, about 15 minutes.
Bundle the herbs together with kitchen twine and add them in with the cooked onions, stirring until fragrant.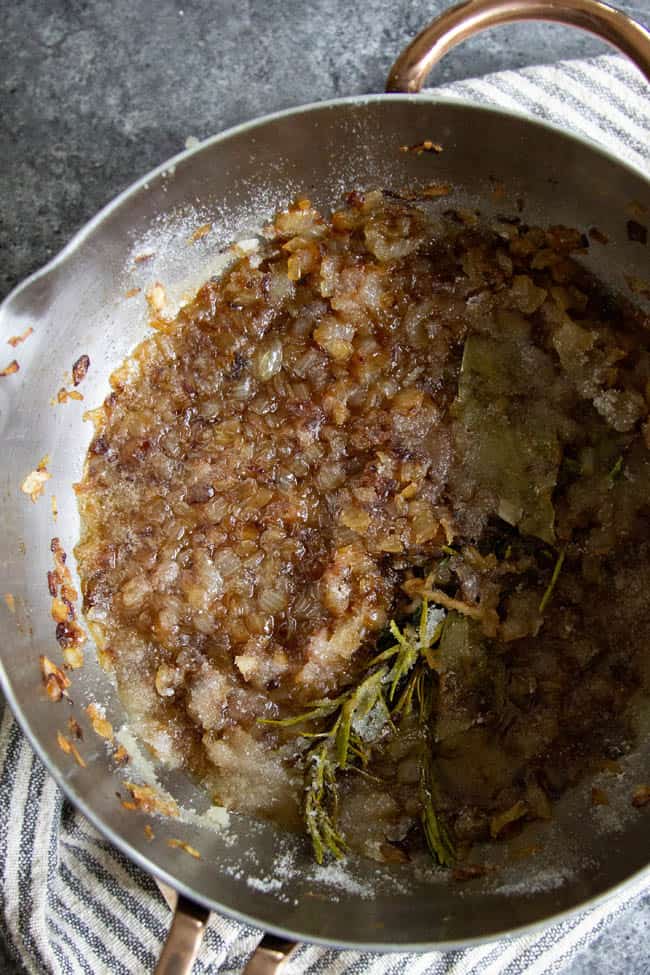 Smother it in sugar
This step will seem weird. I'm not even going to lie about it. Sprinkle the sugar entirely over the top of the cooked onions, reduce the heat to low, and don't touch it.
Don't stir, don't shake, don't even poke! Leave those onions alone until the sugar has all been melted and is a bubbling liquid.
Now crank the heat to high and watch the sugar caramelize right before your eyes!
Stir in the vinegar and let everything "jam" up over low heat, literally.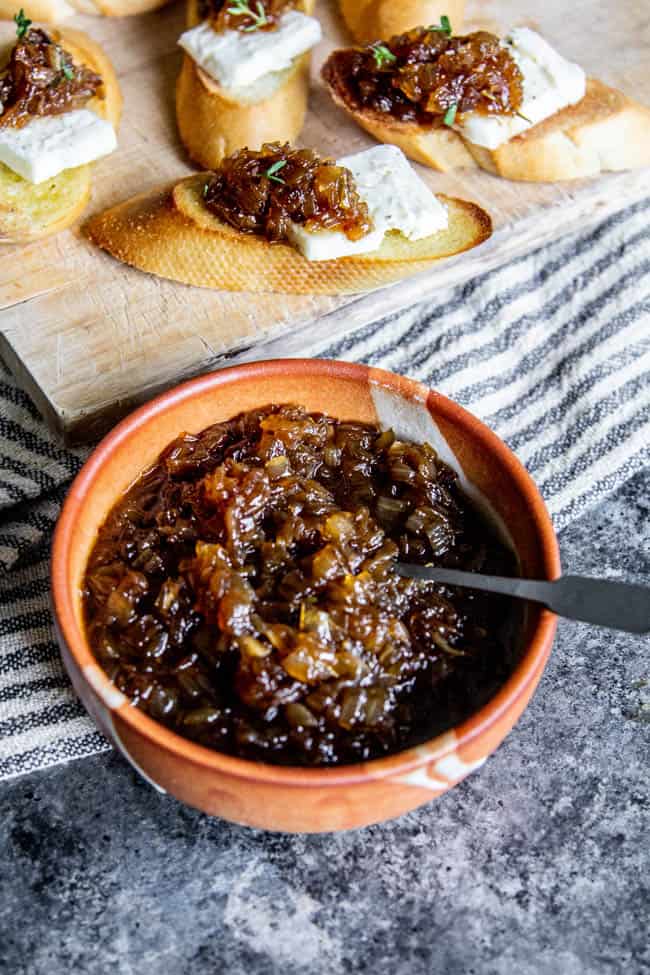 Take a trip to flavor town!
Once this glorious Sweet Onion Jam has cooled, you are ready to do just about whatever your heart desires with it. Just remove the herb bundle and discard it first. No one needs to be chomping down on that!
What are some different ways to eat Sweet Onion Jam?
If you haven't had onion jam before, you may be curious how the heck to use it. Sweet onion jam has a time and a place where it truly shines and below, we have listed a few of our favorites.
Place a small bowl on a cheeseboard for topping crackers and crostini.
Slather over a bagel with Provolone cheese.
Use it as a topping for smoked or grilled chicken.
Sprinkled over a salad for a burst of sweetness.
Use as an unexpected topping for a hamburger.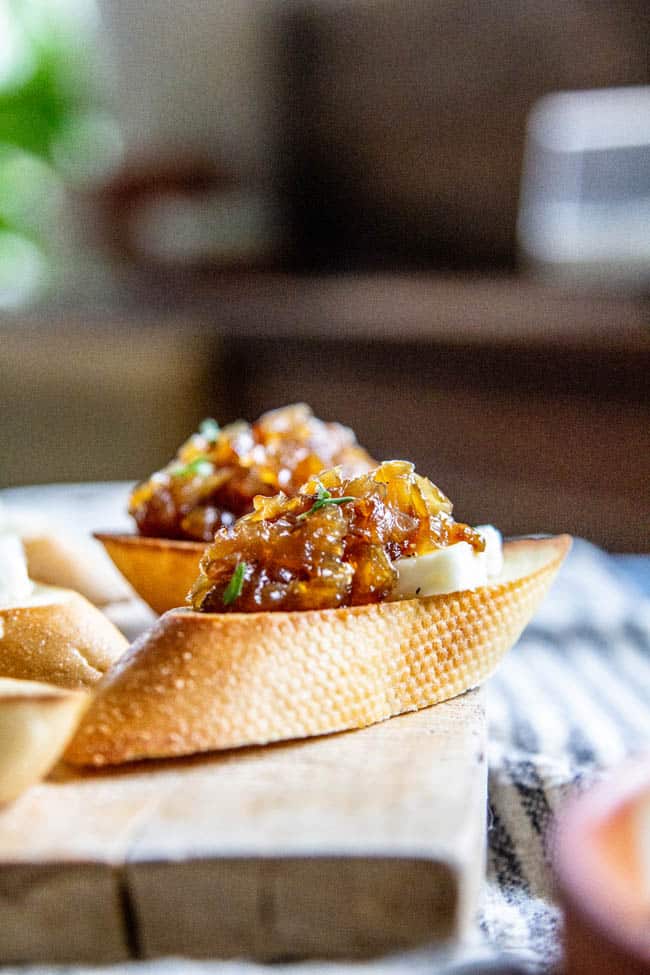 Looking for more sweet onion recipes?! Keep on scrolling!
Onions are one of those ingredients that have a way of stockpiling on you and before you know it you have an entire bowl full of them just begging to be cooked into something. Good thing we have a few recipes that we really love that use up LOTS of onions.
Dripping with fresh melted blue cheese and loaded with our California Prune Onion Jam, this burger is hard to beat during the summer months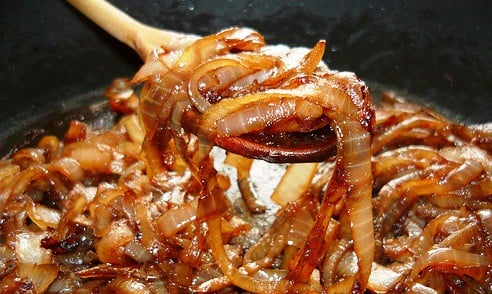 Whether you are topping toast, a salad, or a loaded sweet potato G Free Foodie's Caramelized Onions are the best way we know how to add LOTS of flavor with very little effort.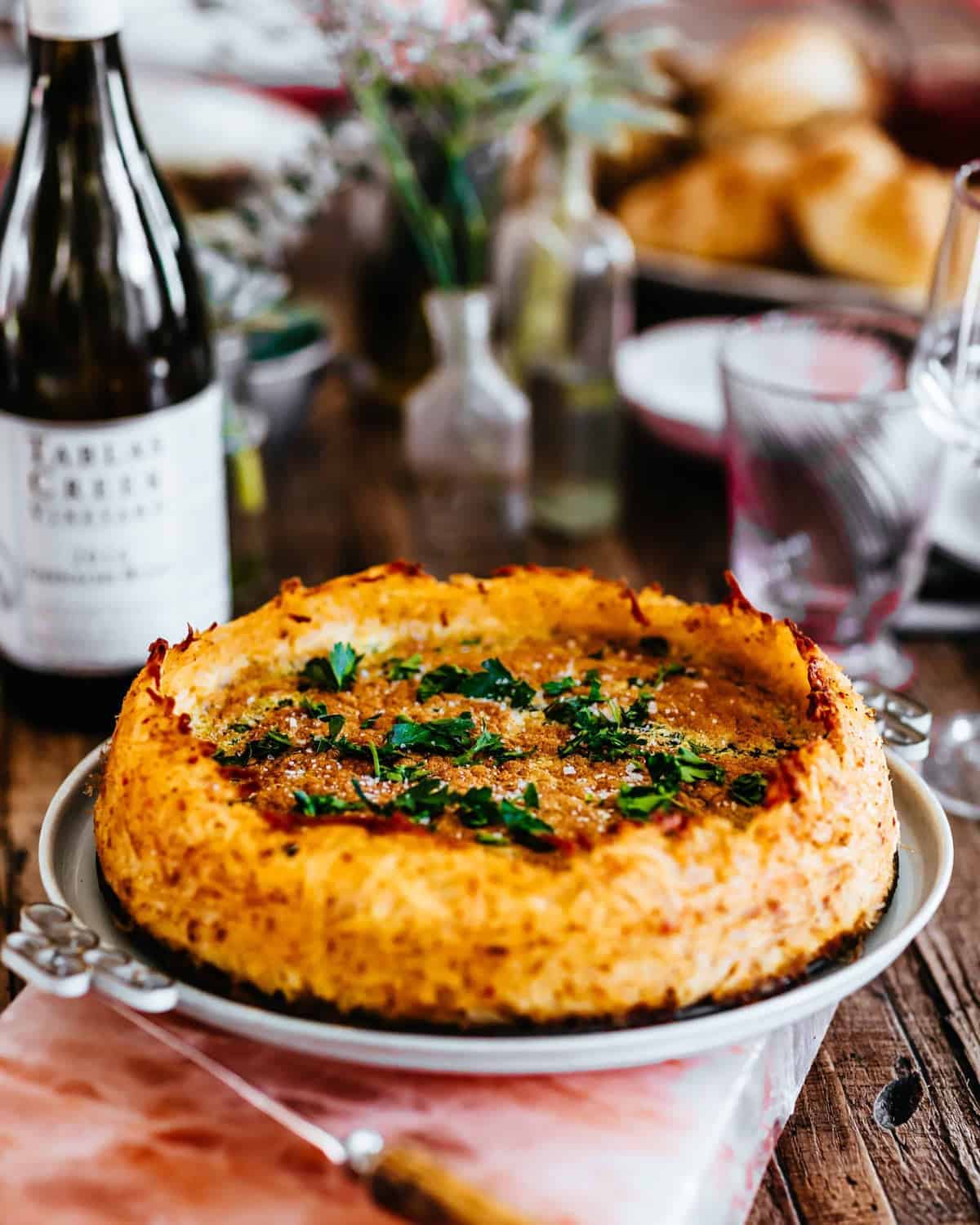 This quiche recipe from This Mess is Ours is a real show stopper with its mile-high crispy hash brown sides and silky smooth spinach and onion laced quiche interior.
Share your sweet onion creations with us by snapping a pic and tagging us on social using #CAGROWN.
Craving more CA Grown goodness? Follow us on Pinterest for fresh and fabulous recipe inspiration!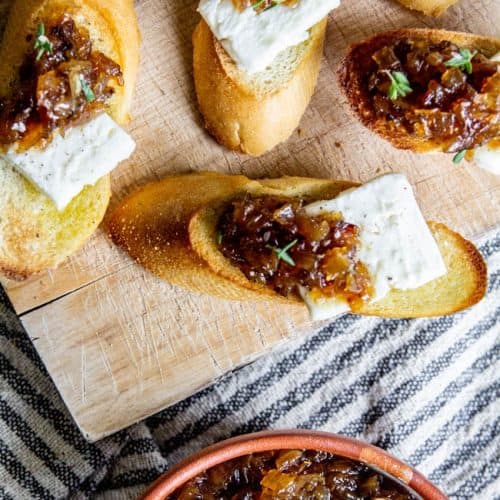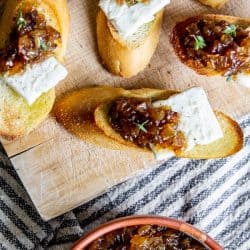 Sweet Onion Jam
This delicious Sweet Onion Jam is great on cheeseboards and with roasted or grilled meats. Its sweet-savory flavor is practically irresisitble.
Ingredients
1/4 cup California extra virgin olive oil
3 large sweet or yellow onions cut into a 1/4-inch dice
2 large thyme sprigs
2 bay leaves
1 rosemary sprig
1/2 cup granulated sugar
1/2 cup white wine vinegar
coarse salt to taste
Instructions
In a large Dutch oven or heavy-bottomed pot heat the olive oil over medium-high heat until shimmering.

Add the onions and cook over medium-high heat, stirring frequently, until golden brown. About 15 minutes.

Tie the herbs together with kitchen twine and add the bundle to the onions. Reduce the heat to low and cook, stirring until fragrant, about 3 minutes.

Sprinkle the sugar over the top of the onions and cook, without stirring or shaking the pot, until the sugar melts. About 5 minutes.

Once the sugar is melted increase the heat to high and cook without stirring until it becomes an amber-colored caramel. This should take 4-6 minutes. Reduce the heat to low, add the vinegar and simmer until the jam is thick, about 5 more minutes.

Discard the herb bundle and season the onion jam with salt to taste. Let cool before serving.
Notes
Sweet onion jam can be stored in the refrigerator for up to 5 days. Serve warm or at room temperature.
How to dice an onion.
You don't need fancy knife skills (or a fancy knife) to easily dice an onion using this method. Plus, in this cooking video, our friend Jerry James Stone explains the difference between a large chop, medium chop, and small chop.
What is the best way to store onions?
Stored properly, onions can last for months…six months. In this video, Jerry James Stone goes over how to store them, where to and not to store onions, and what types of produce to not store them next to.