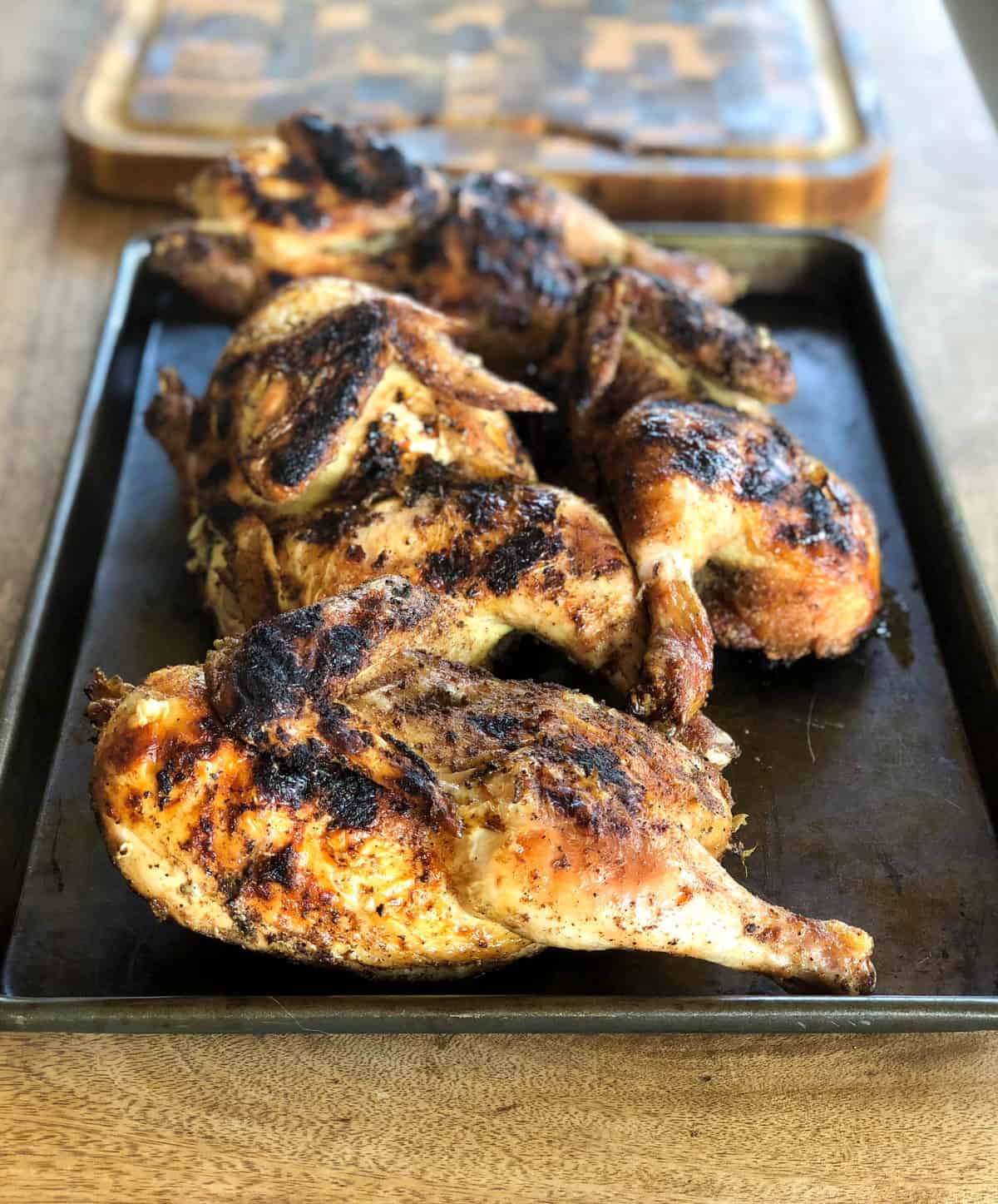 CA GROWN Blog
Discover. Learn. Connect.
Tailgate Chicken
January 31, 2018
Eat the Season!
Sign Up For Weekly Recipes
« Back to Recipes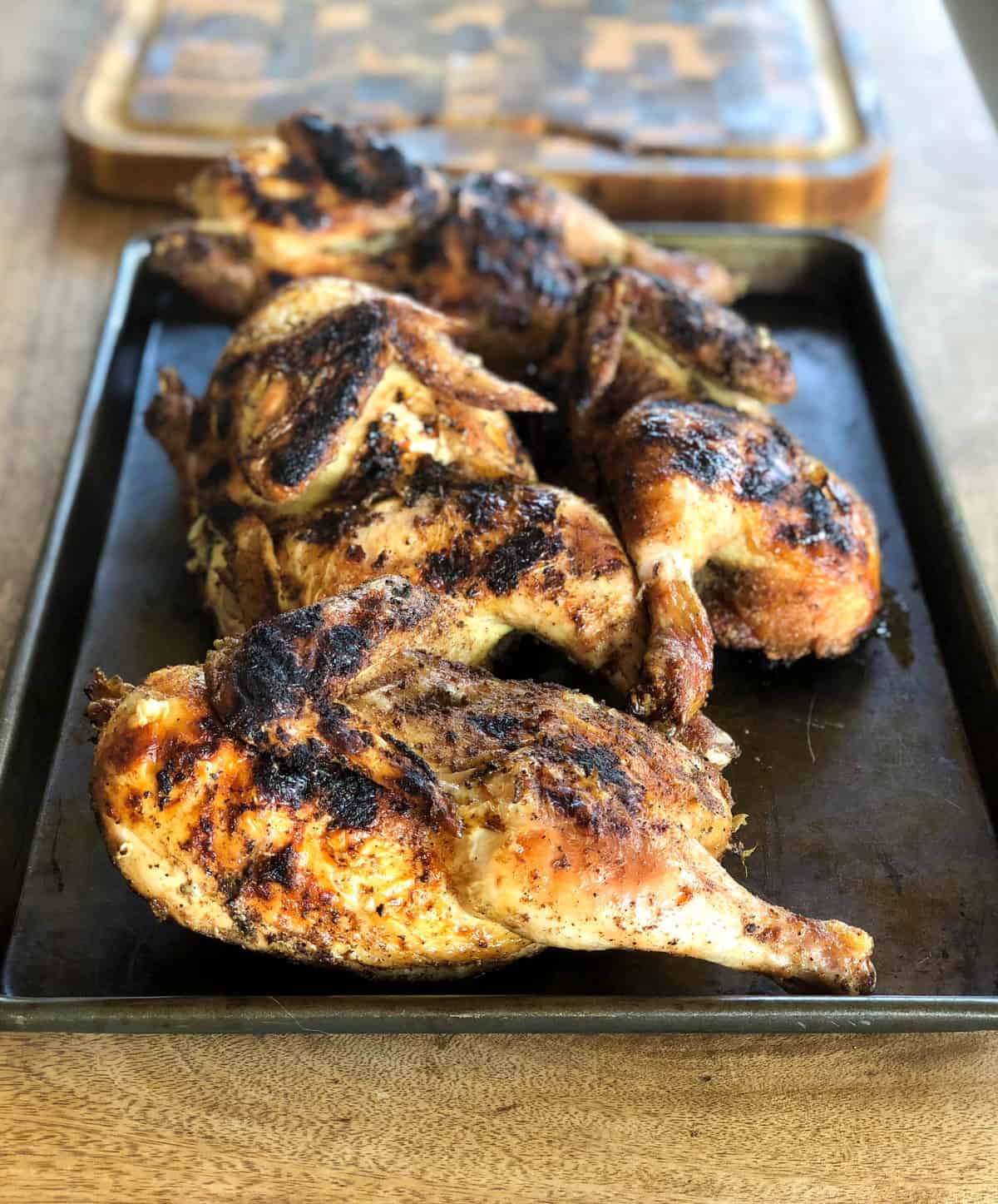 Tailgate Chicken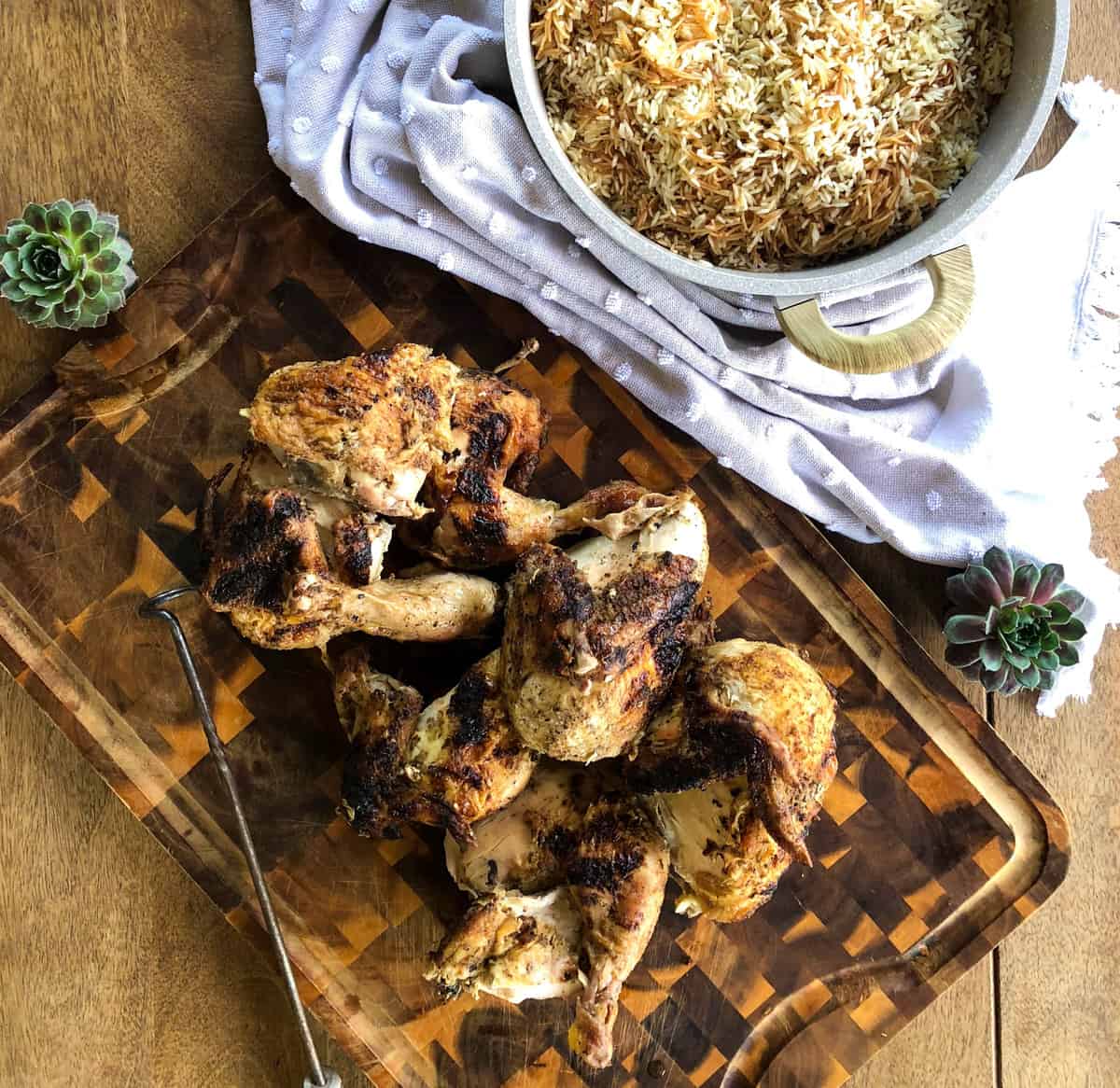 Today I am revealing an age-old family method for barbequing the best chicken ever. The kind of chicken that people beg and clamor for. The kind of chicken your guests will highly anticipate and request for family get-togethers and neighborhood cookouts. The kind of chicken that might possibly change your life.
Well… it will definitely change how you BBQ and finish off the cooking process. My hubby has been a student of my dad's for several years on this so we have it down!
There really is no contest.
The crunchy, crispy exterior and the moist, fall-off-the-bone meat is completely drool-worthy.
The method is quite unusual, but please don't let it scare you off. You just have to trust…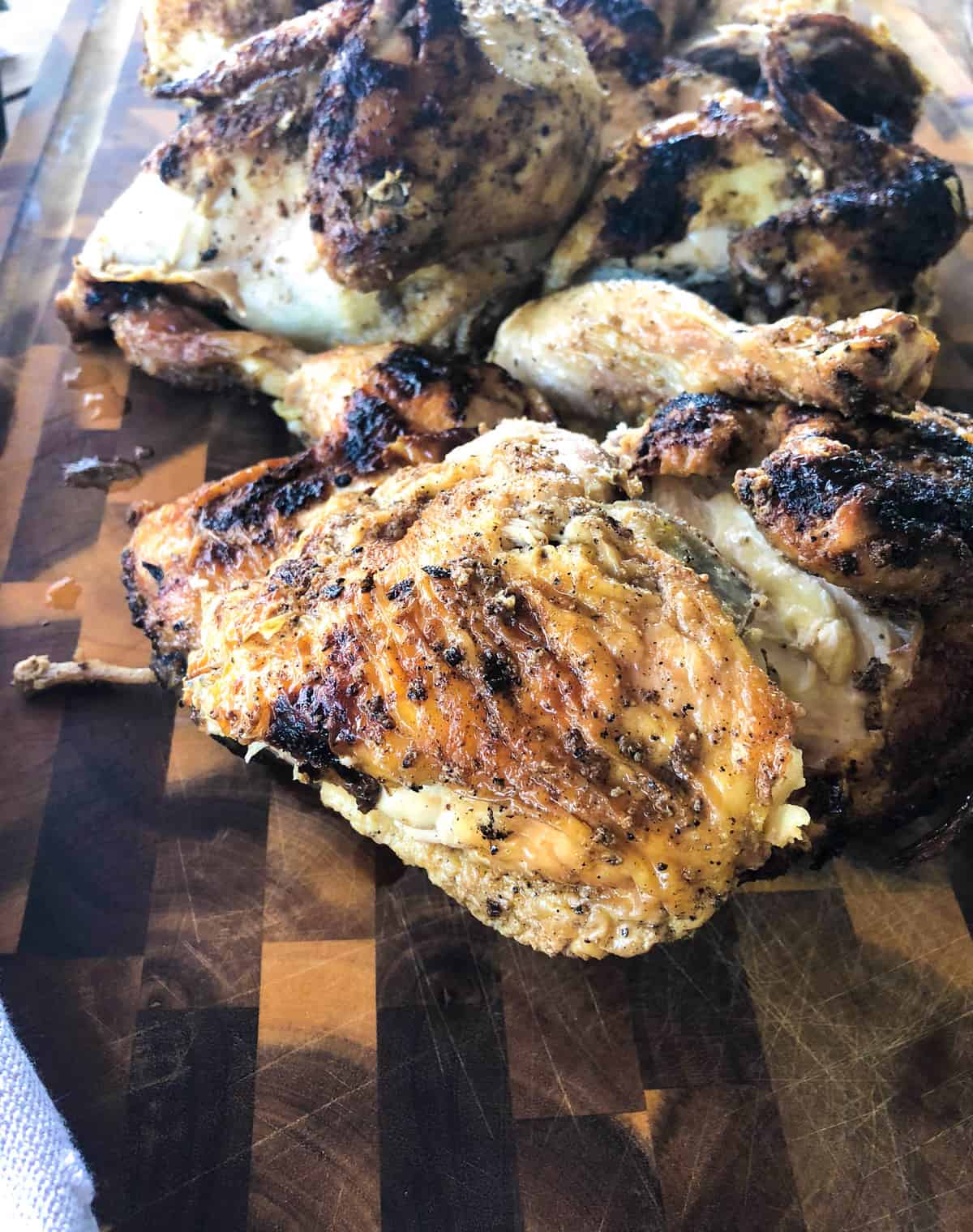 The unusual method involves a… drumroll!
ICE CHEST!
No, you don't put ice in the ice chest.
Since ice chests are best known for keeping its contents cold, they can also be used to keep the contents hot! The steam created inside the ice chest after placing all the BBQ'd chicken in it, allows the chicken to continue to cook. It prevents the chicken from becoming dried out, which can be a huge problem when barbequing.
It literally finishes cooking in its own steamy juices.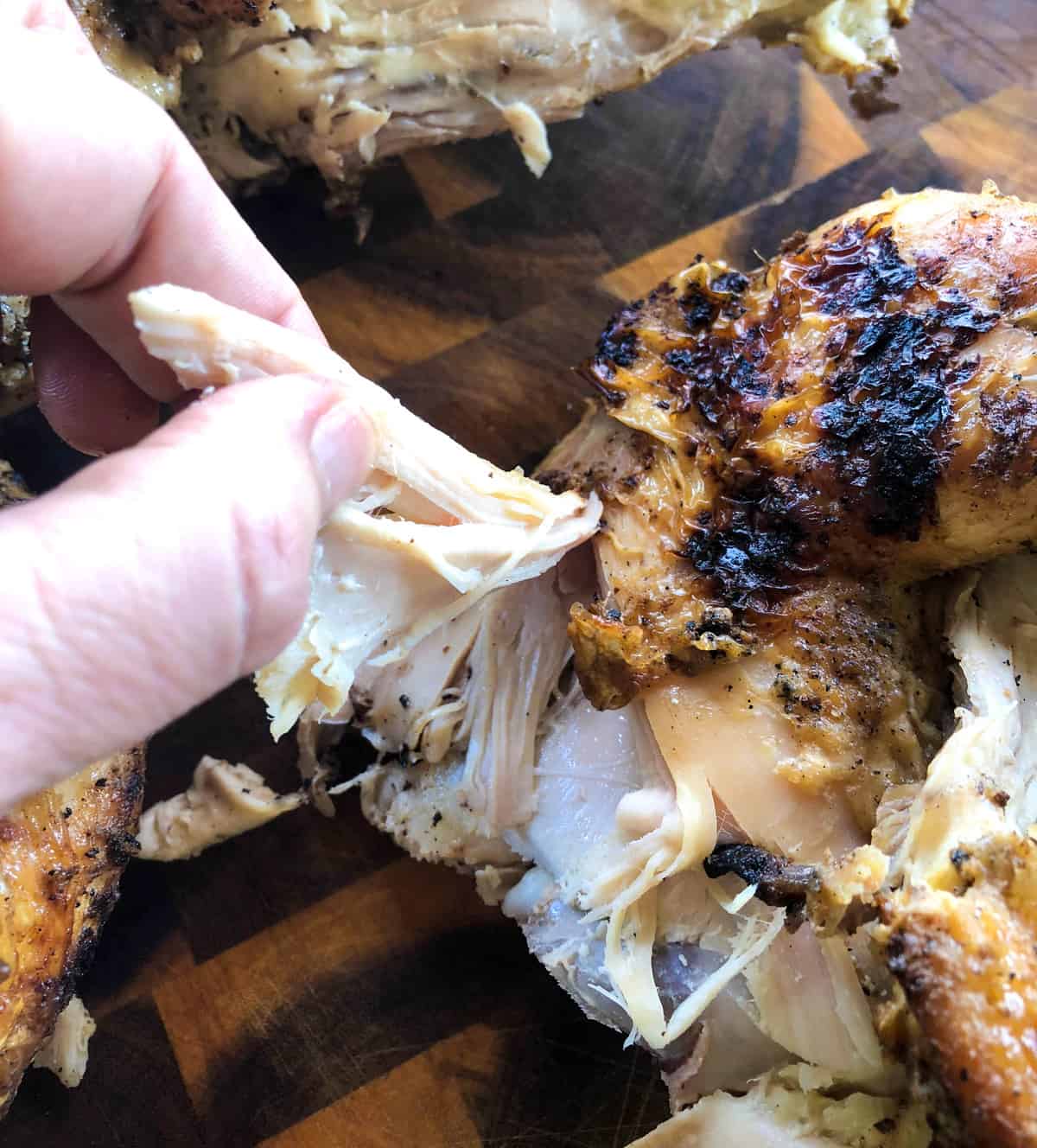 What's even better is if you place the chicken in the ice chest two hours prior to serving, that leaves plenty of time to prep and accomplish other things while the chicken continues to steam until ready to devour.
Let's get started…
Of course, start with high-quality whole chickens. You can use cut up chicken if you prefer, but we have found cooking the chickens in whole halves allows the juices to remain in the meat much more. I have never tried this with boneless cuts, but I would assume it works just as well.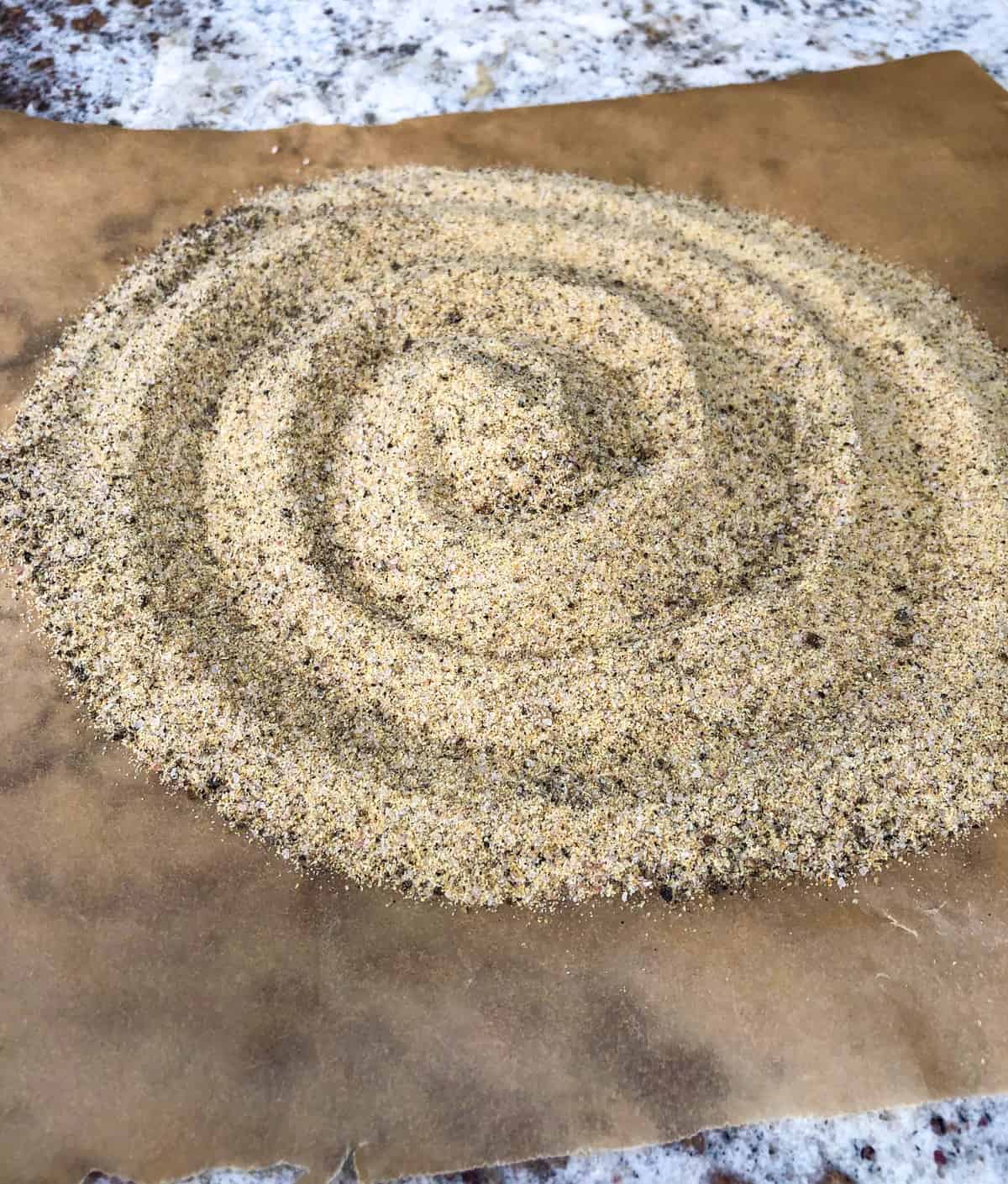 The seasonings are simple: granulated garlic, salt, and pepper.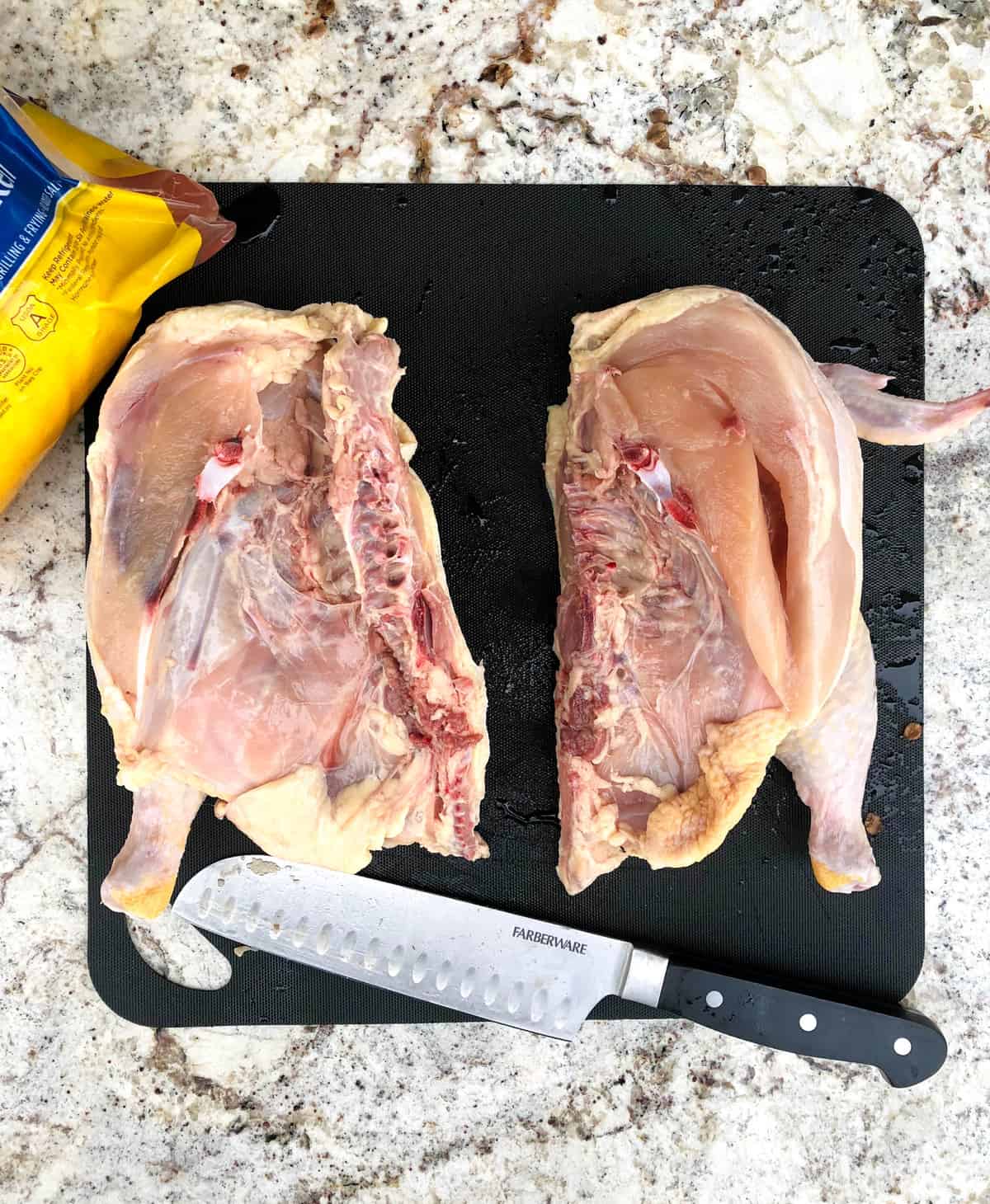 Cut the whole chickens right down the middle into two whole halves.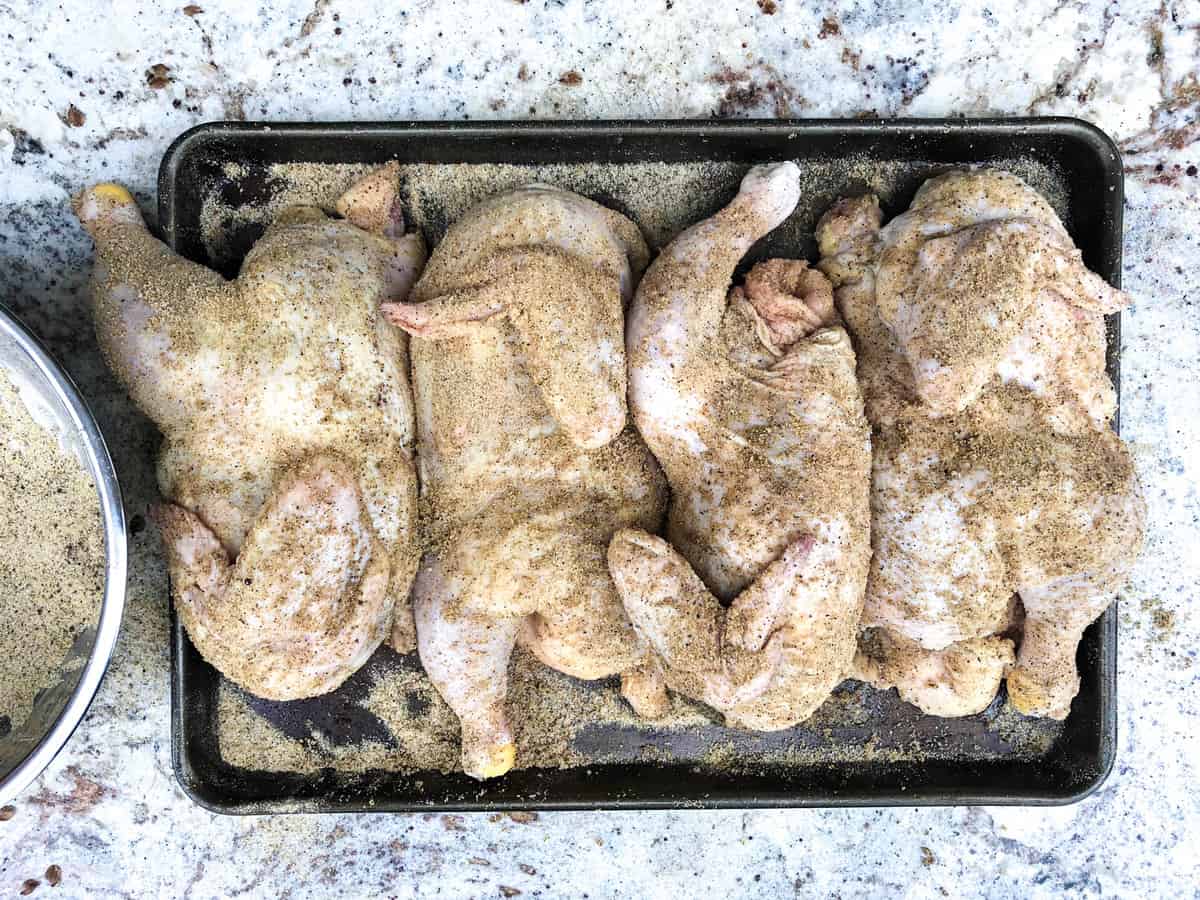 Generously rub the seasoning on both sides of the chicken halves. Cover and refrigerate over night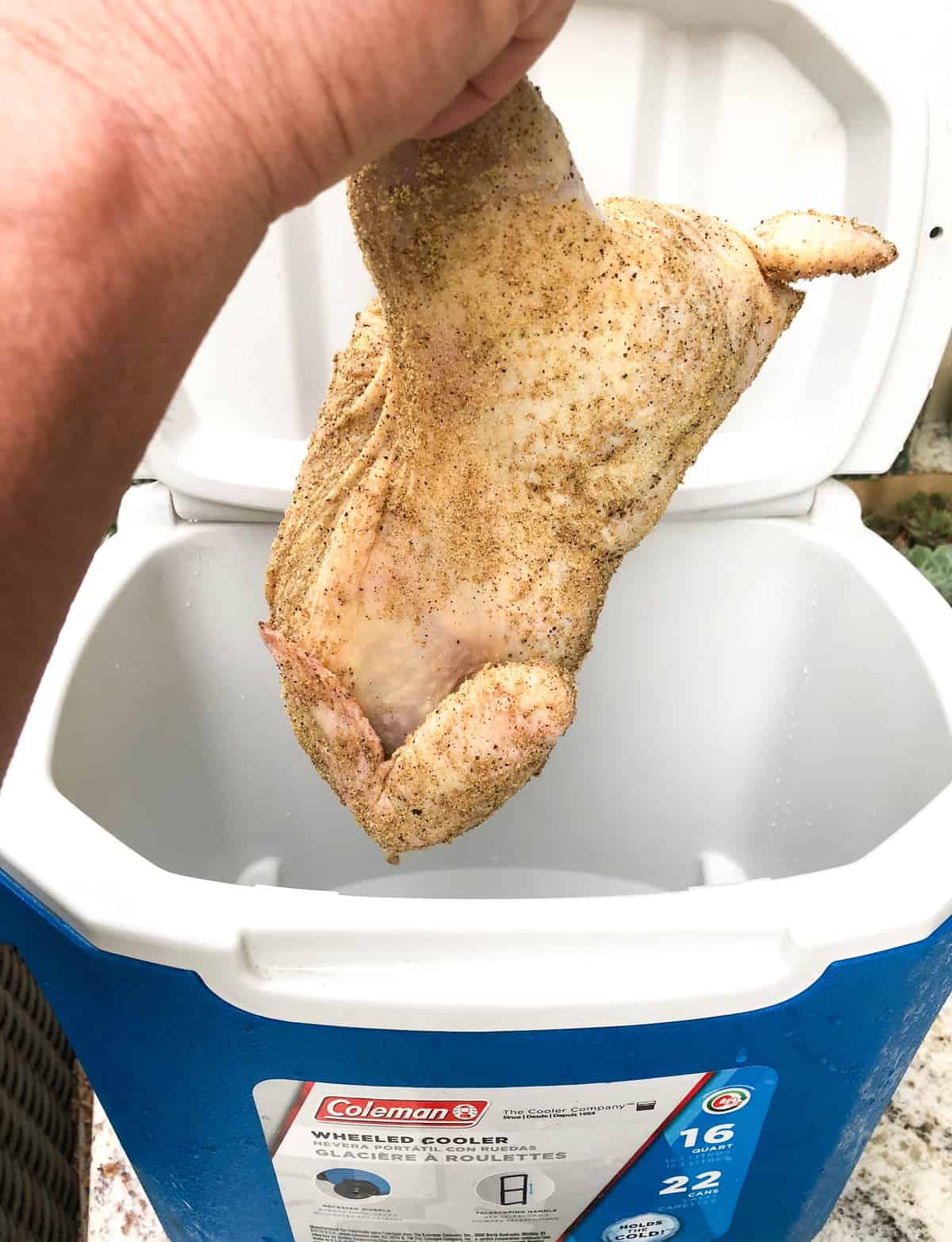 We actually just put the chicken right into the ice chest for our overnight marinade.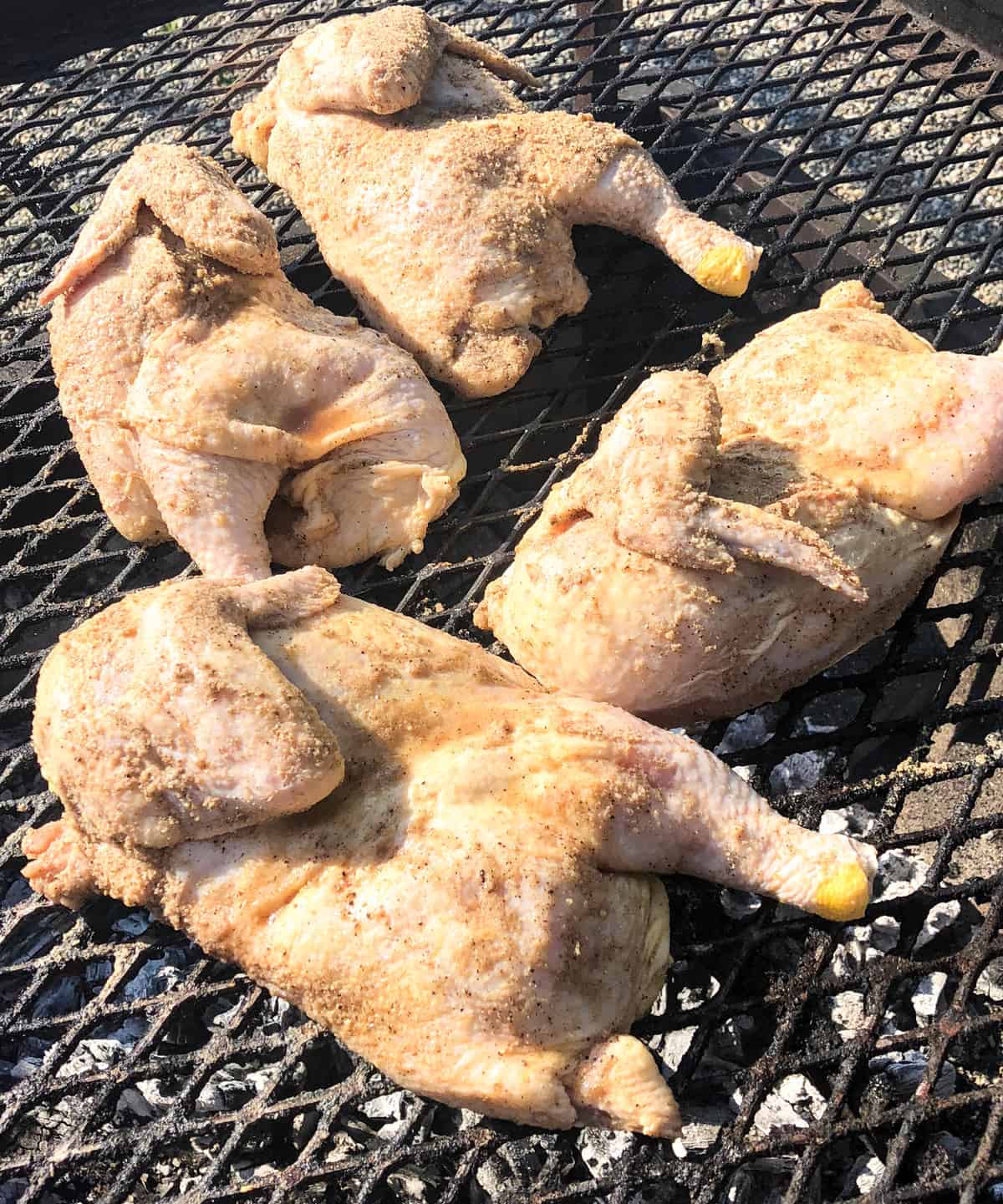 When you are ready to cook, place the chicken over hot coals. We are fortunate enough to have a large BBQ, so we stack almond wood and tuck in mesquite. We have achieved the same effect with a Weber and using water soaked chips. You can also use a gas grill. Use what you have; it's more about the cook time and ice chest.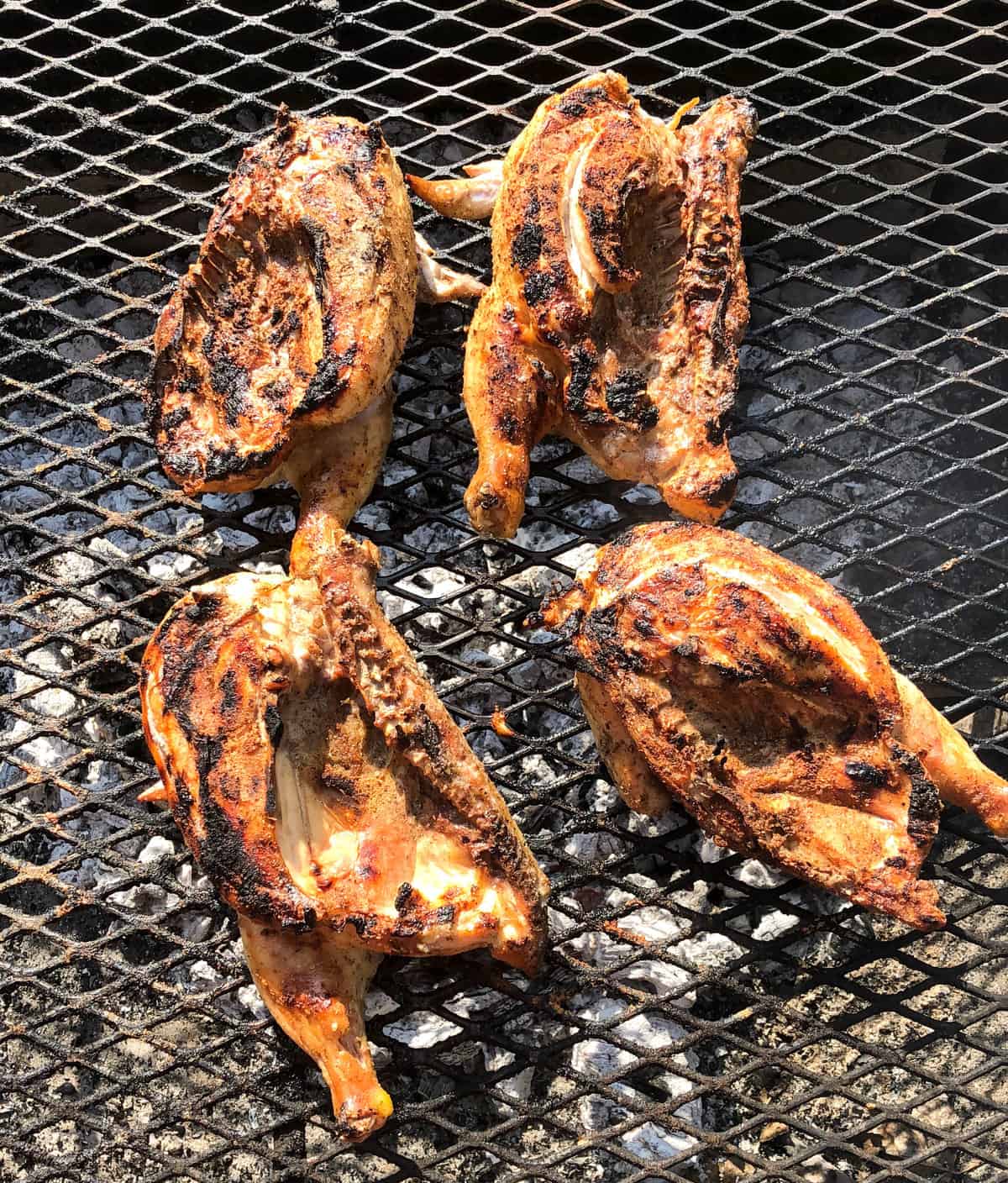 BBQ time is only about an hour with half hour on each side. Like stated earlier, you aren't looking to fully cook on the grill. The cooking process finishes in the ice chest.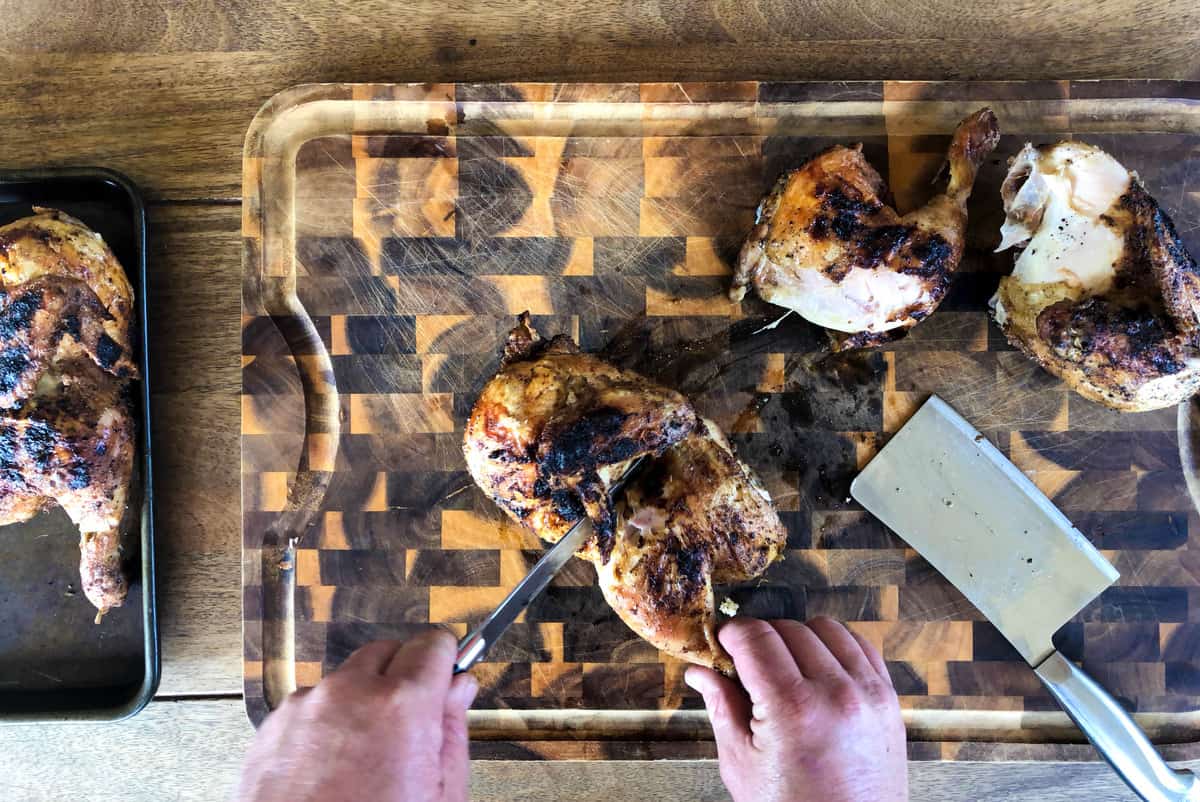 If you prefer to serve your chicken pieces smaller, as we do, now is the time to cut them down to size.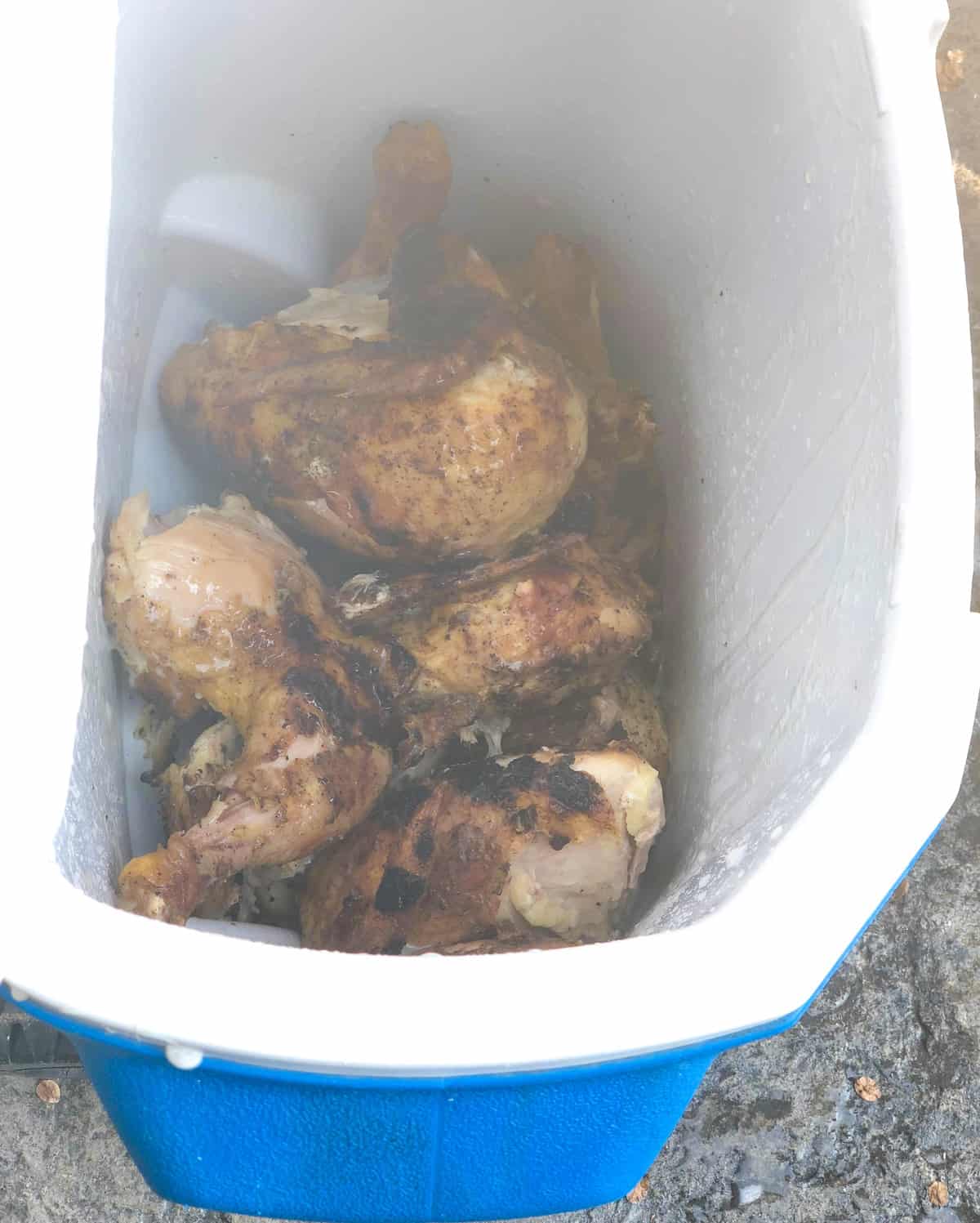 Place all the pieces into a small ice chest (smaller is better so they can steam and cook on top of each other) and pour about 8-10 oz. of your favorite beer in. Seal the lid tightly for at least 1-2 hours.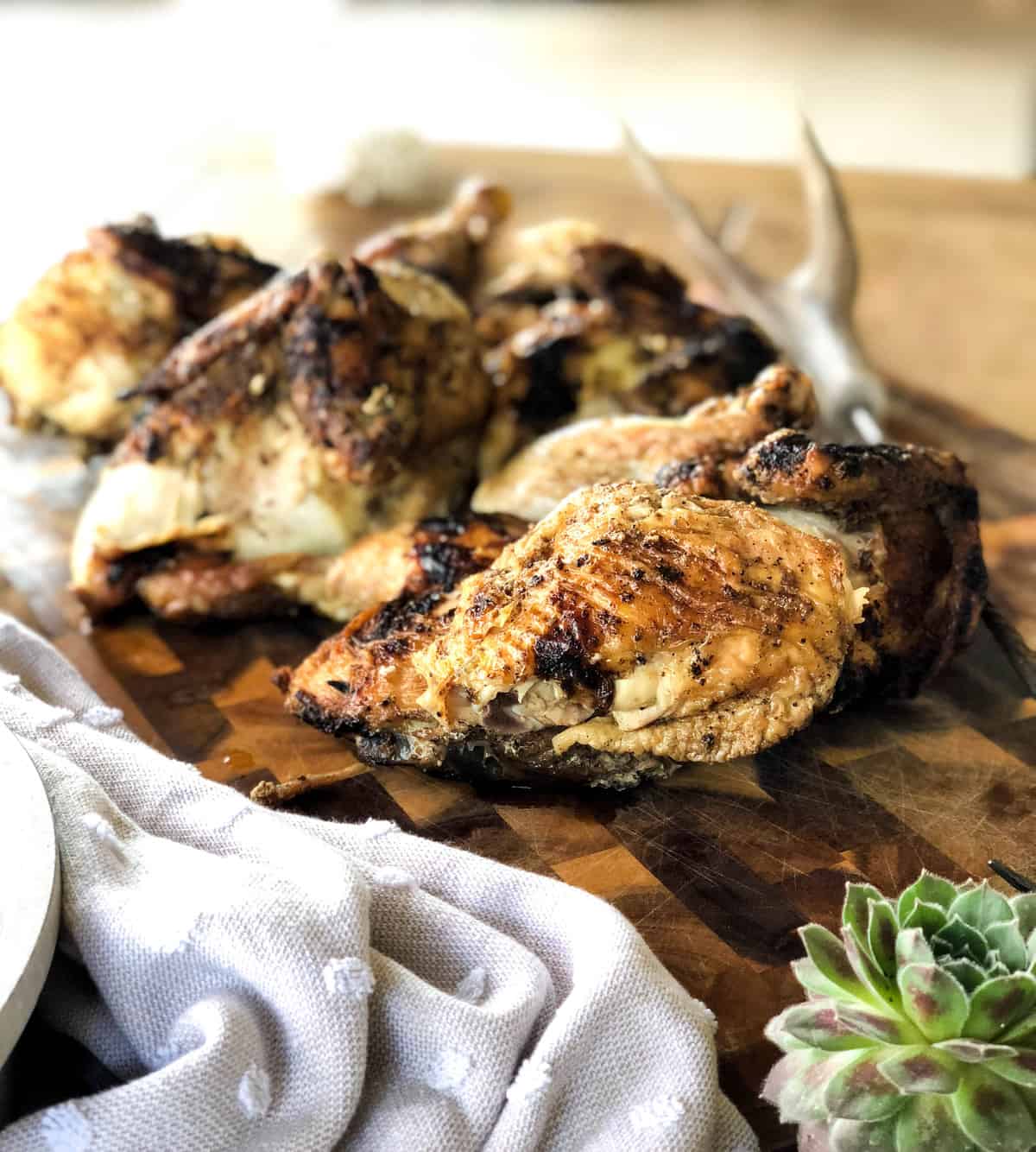 The end result is juicy, savory, perfect chicken.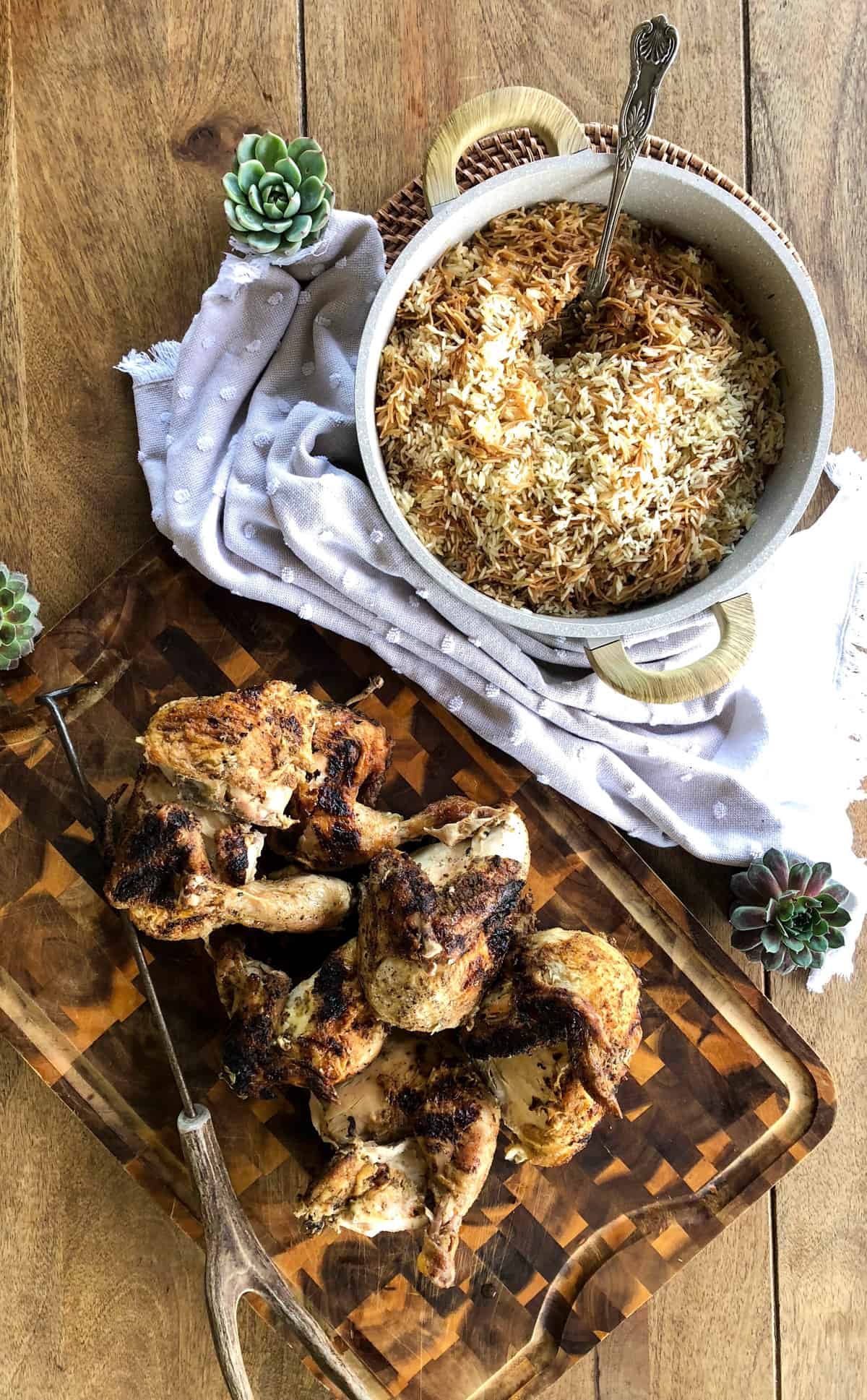 Serve it up with a side of rice pilaf and enjoy!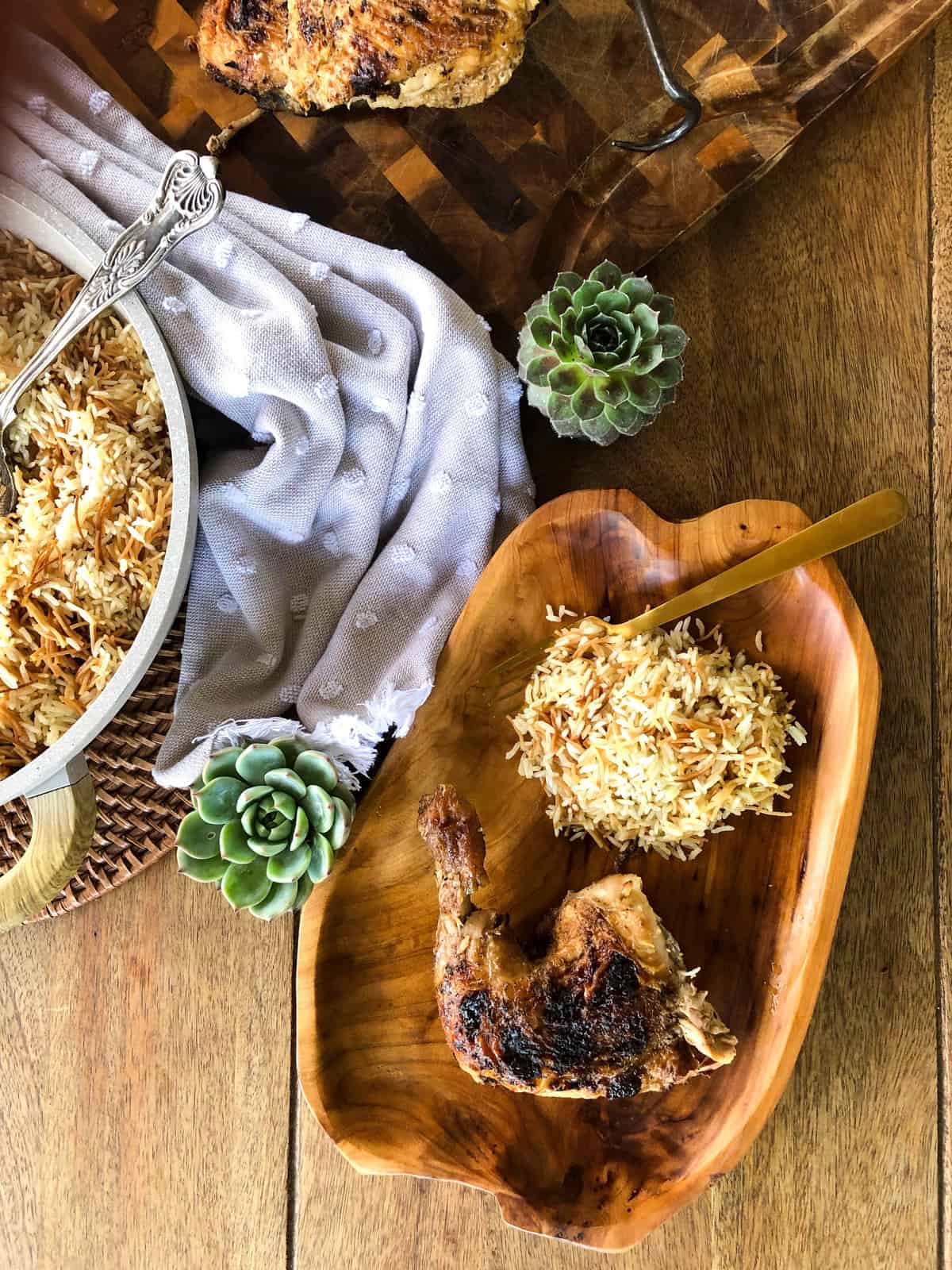 Here is the recipe for ya. Remember, this is a plan ahead type of recipe, so prep the night before!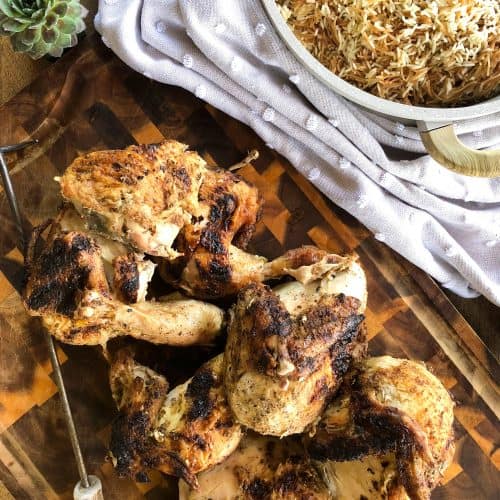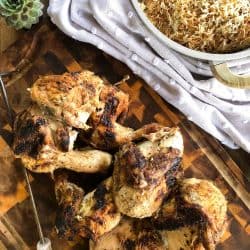 Tailgate Chicken
Ingredients
2 Whole Foster Farms Chickens
4 T. Granulated Garlic
2 T. Salt
2 T. Pepper
1 Bottle of Beer, only use 8-10 oz.
Instructions
Cut the chickens in half and remove the giblets. Completely rinse and pat dry with paper towels.

Combine the seasonings and dust the chicken halves with the dry rub.

Cover and refrigerate over night.

Prepare grill and reduce charcoals down to a hot coal bed. Place the chickens on, bone side down first. Cook until it has a nice color, about 30 minutes. Flip them over and continue to cook for about 30 more minutes or until almost cooked through.

Cut chickens down to preferred size. Place chicken pieces into an empty ice chest. Remove the cap from beer, cover opening with thumb and shake. Pour the 10 oz. over the pieces. Close cover and allow to steam for 1.5 hours.
SaveSaveSaveSaveSaveSave
SaveSaveSaveSaveSaveSaveSaveSave
SaveSave
SaveSave
SaveSaveSaveSave
SaveSaveSaveSave
SaveSave