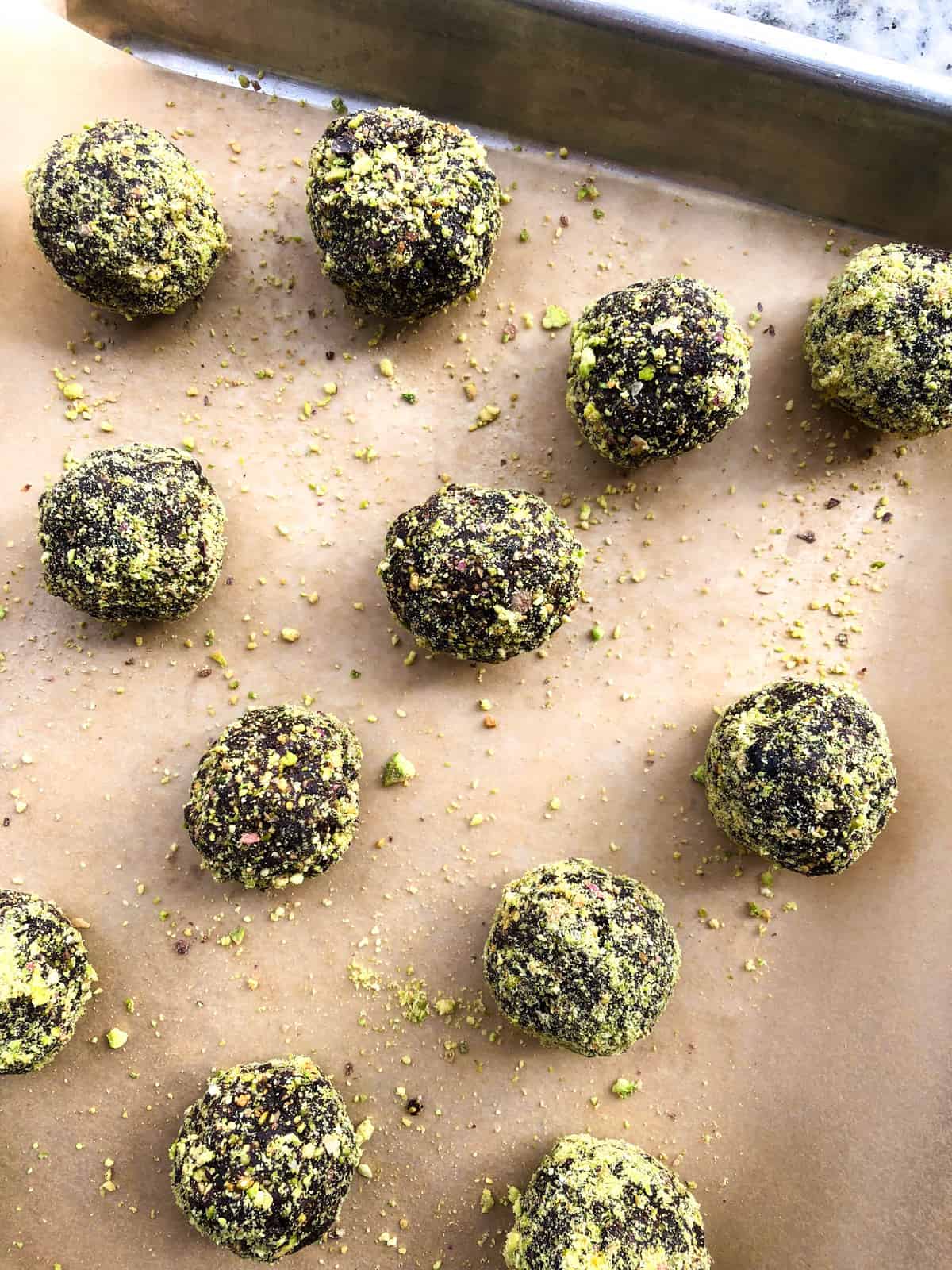 CA GROWN Blog
Discover. Learn. Connect.
How To Make A Truffle; Pistachio Prune Truffles
February 7, 2018
Eat the Season!
Sign Up For Weekly Recipes
« Back to Recipes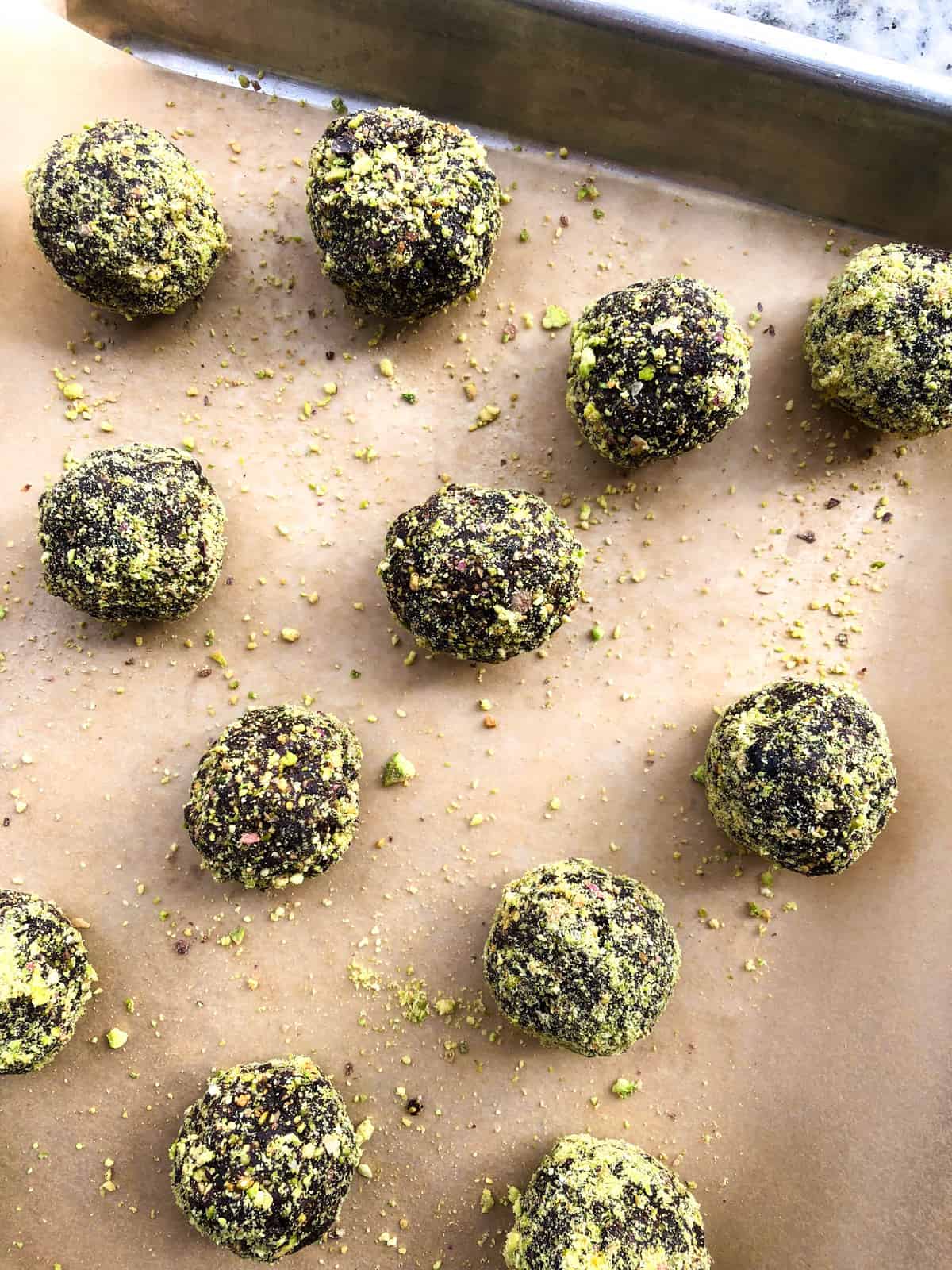 How To Make A Truffle; Pistachio Prune Truffles
There is nothing quite as luxurious as a truffle. These little indulgences are made with chocolate and all sorts of delicious fillings, like pistachios and dried fruit. If you have never made a truffle before, don't worry – it's easier than you think! In this blog post, we will show you how to make a truffle with cocoa powder, pistachios, and prunes. This recipe is simple and healthy, yet decadent and delicious too!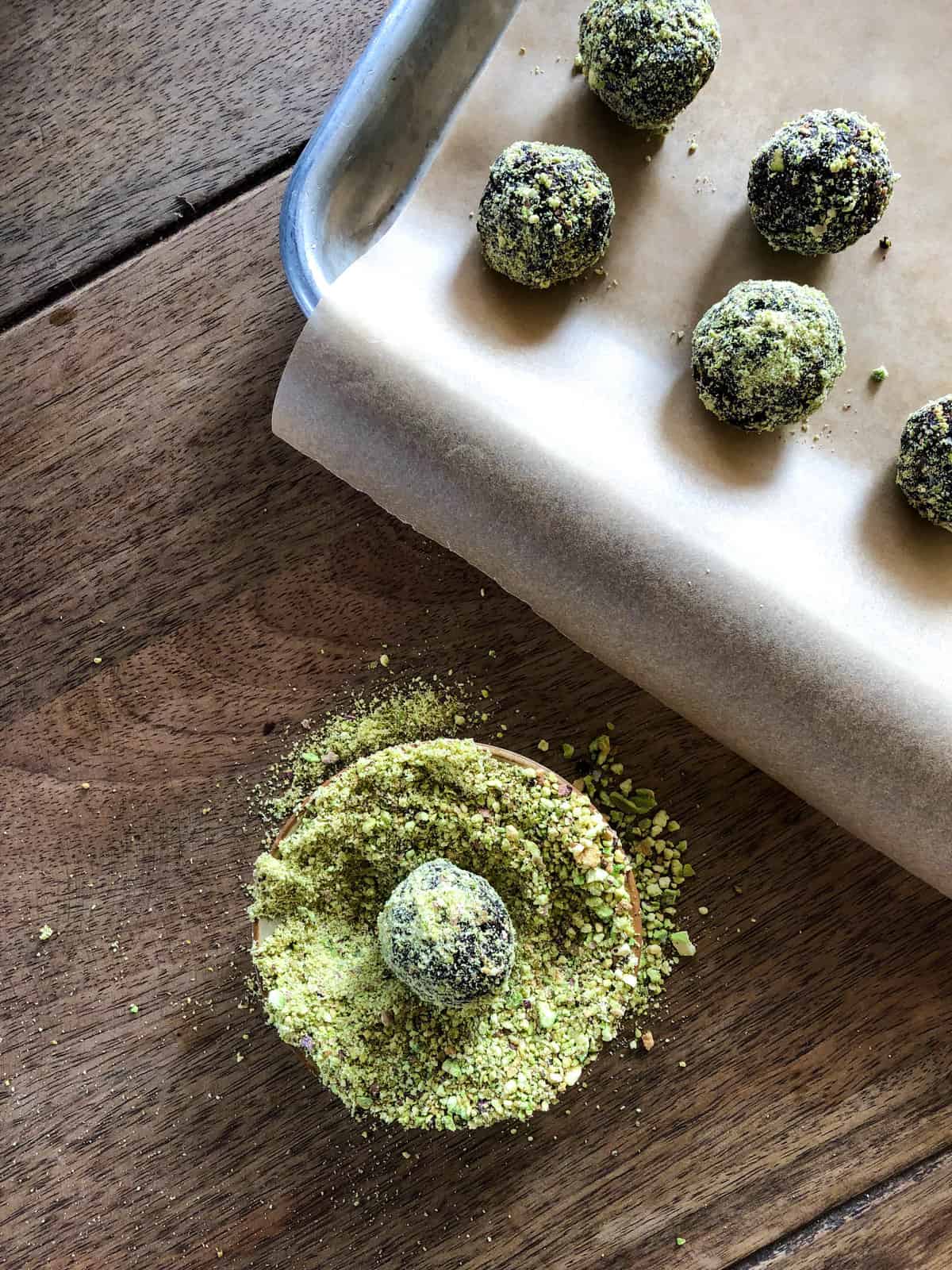 Truffles aren't hard to make; in fact, they are actually really easy! Once you hand roll your first truffle you'll wonder why you ever thought they were difficult to make in the first place.
What is a truffle?
There are all sorts of truffles – sweet truffles, healthy truffles, and truffles that people forage for. They are all completely different and it is important that you know what you are going for before you embark on your journey.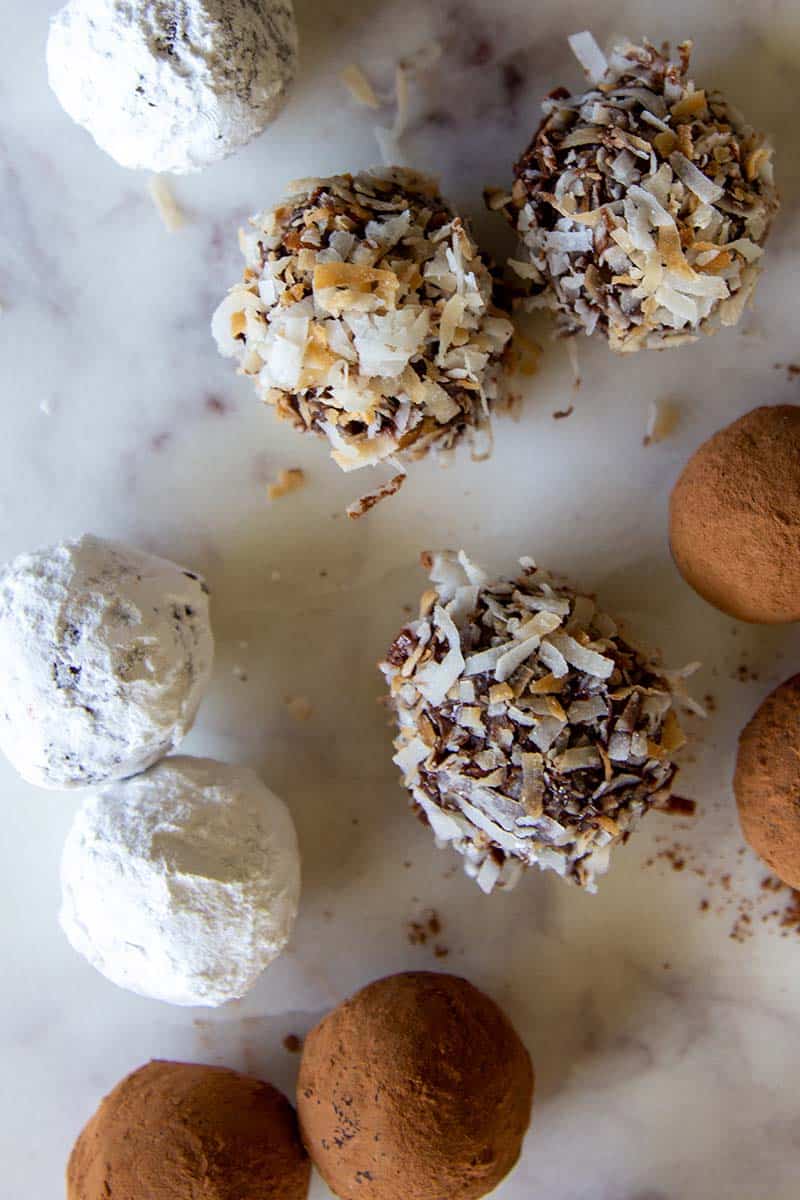 Dessert Truffles
A dessert truffle is typically a confection made with a chocolate ganache center coated in chocolate, cocoa powder, coconut, or chopped and toasted nuts. Truffles are rolled or formed into a round shape that is easily consumed in one to two luscious bites.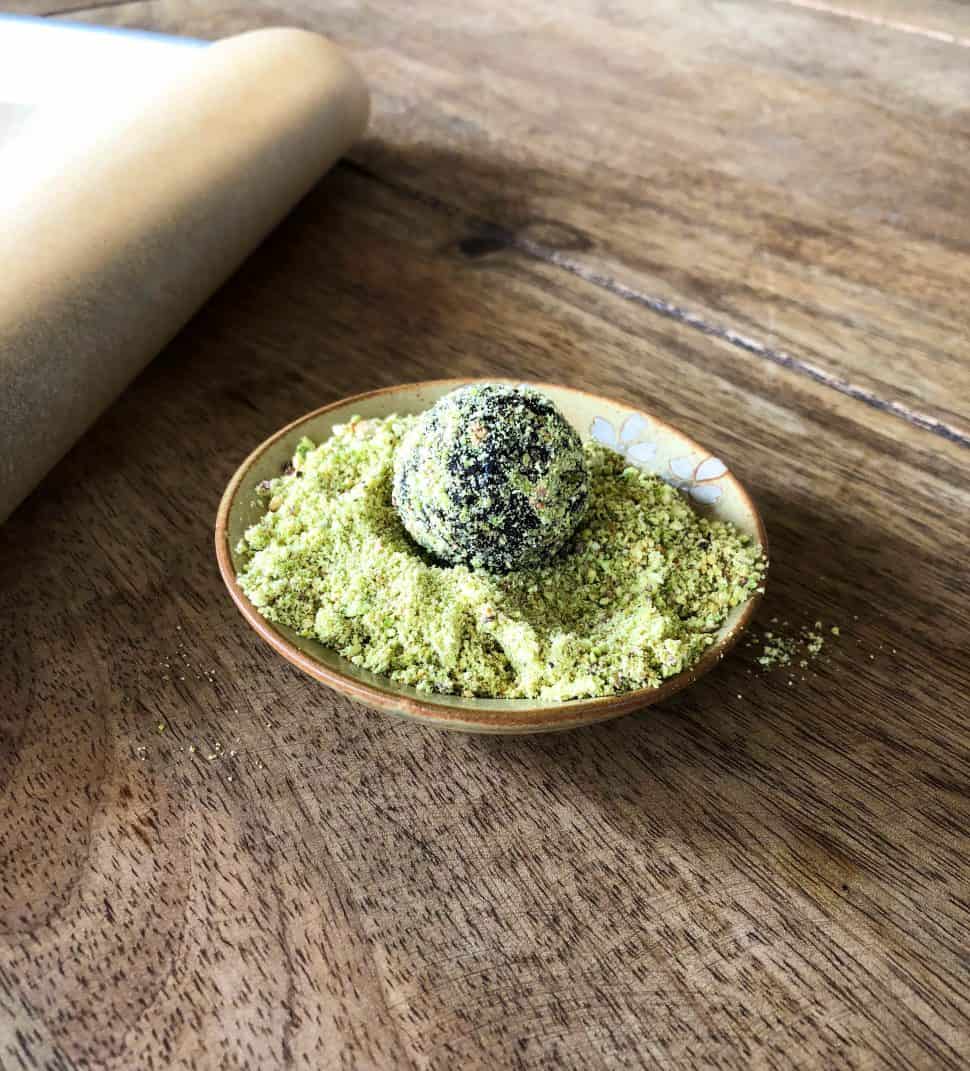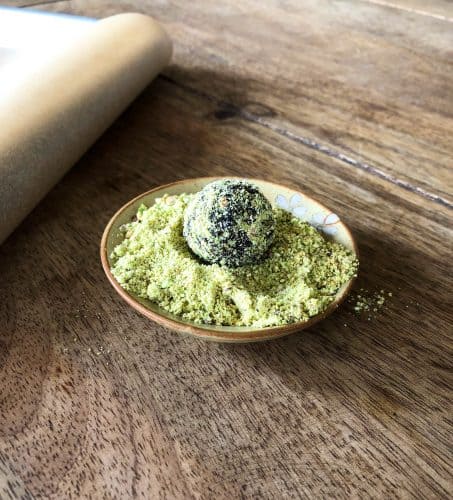 Healthier Snack Truffles
Snack truffles, like the ones we are making in this post, are typically healthier as they are made with ingredients like nuts, dried fruit, spices, nut butters, or seeds.
Our 3-ingredient snack truffles contain nutritious, tasty pitted prunes and crunchy, heart-healthy pistachios.
How to make Pistachio Prune Truffles step-by-step.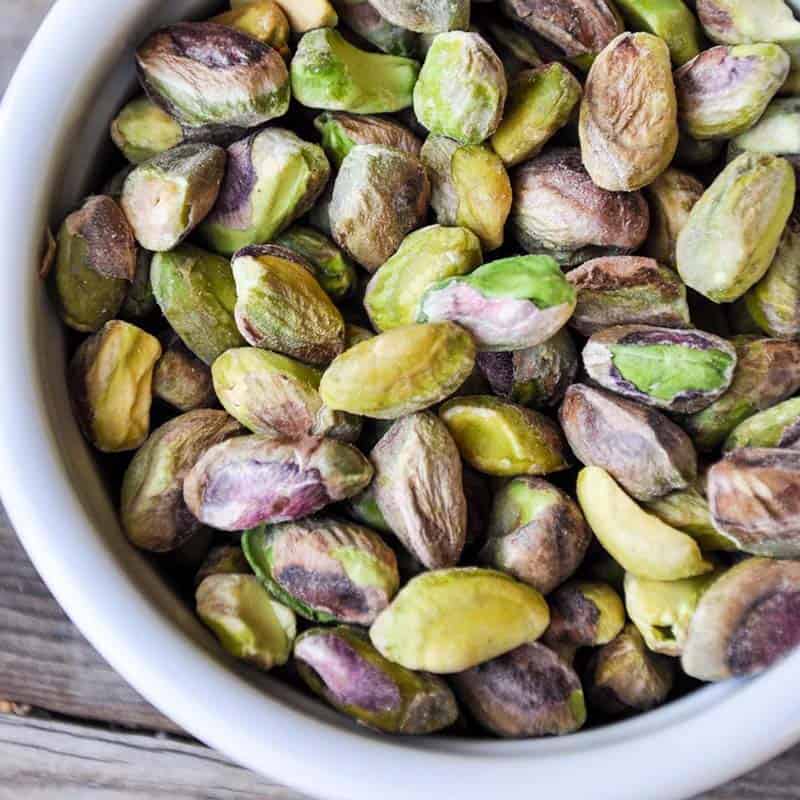 A little texture and variance in the size of the pistachio crumbs is fine and will create a nice texture within your truffle.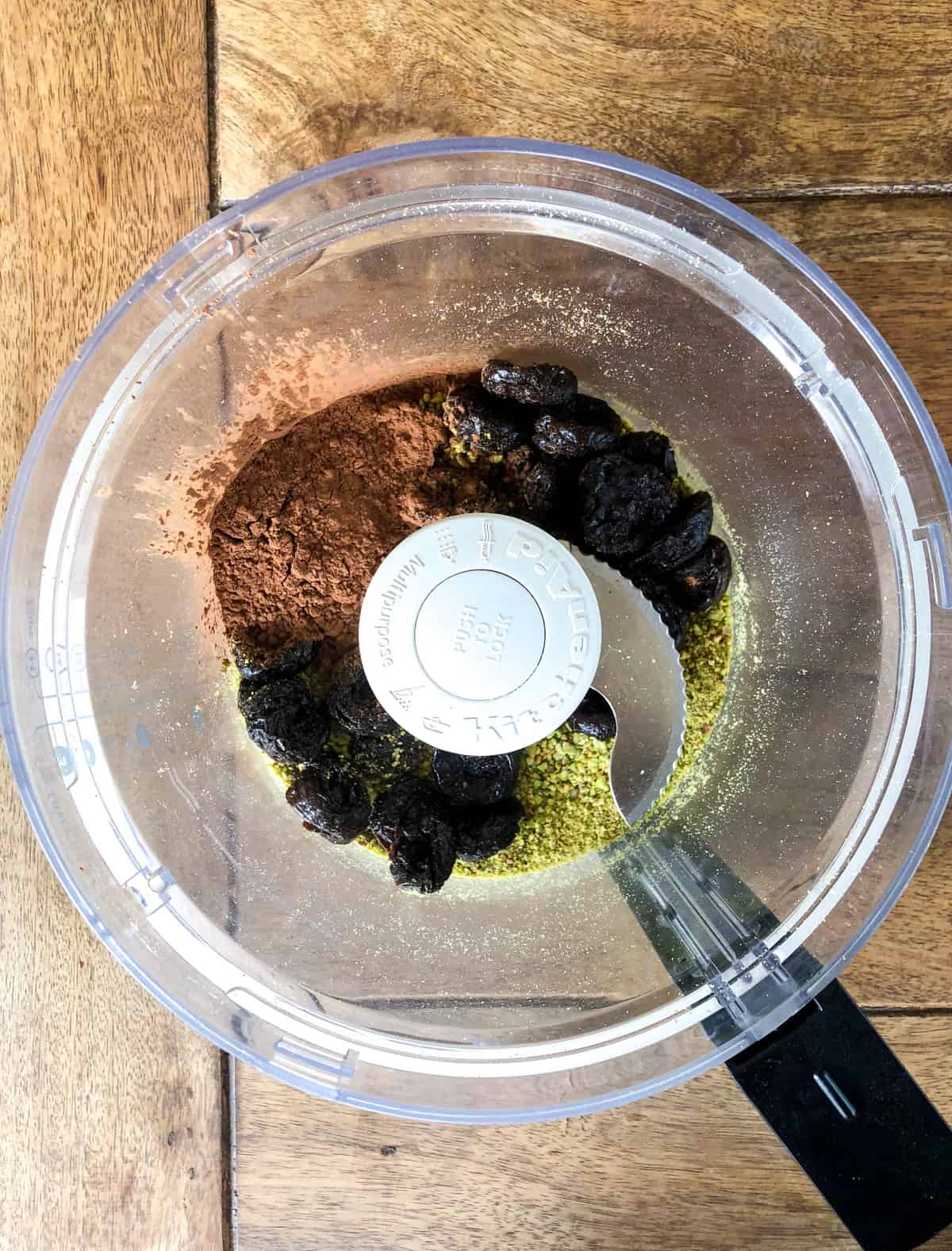 Add the remaining ingredients.
To the ground pistachios in the food processor add 1 cup of pitted California prunes and 1/4 cup of cocoa powder.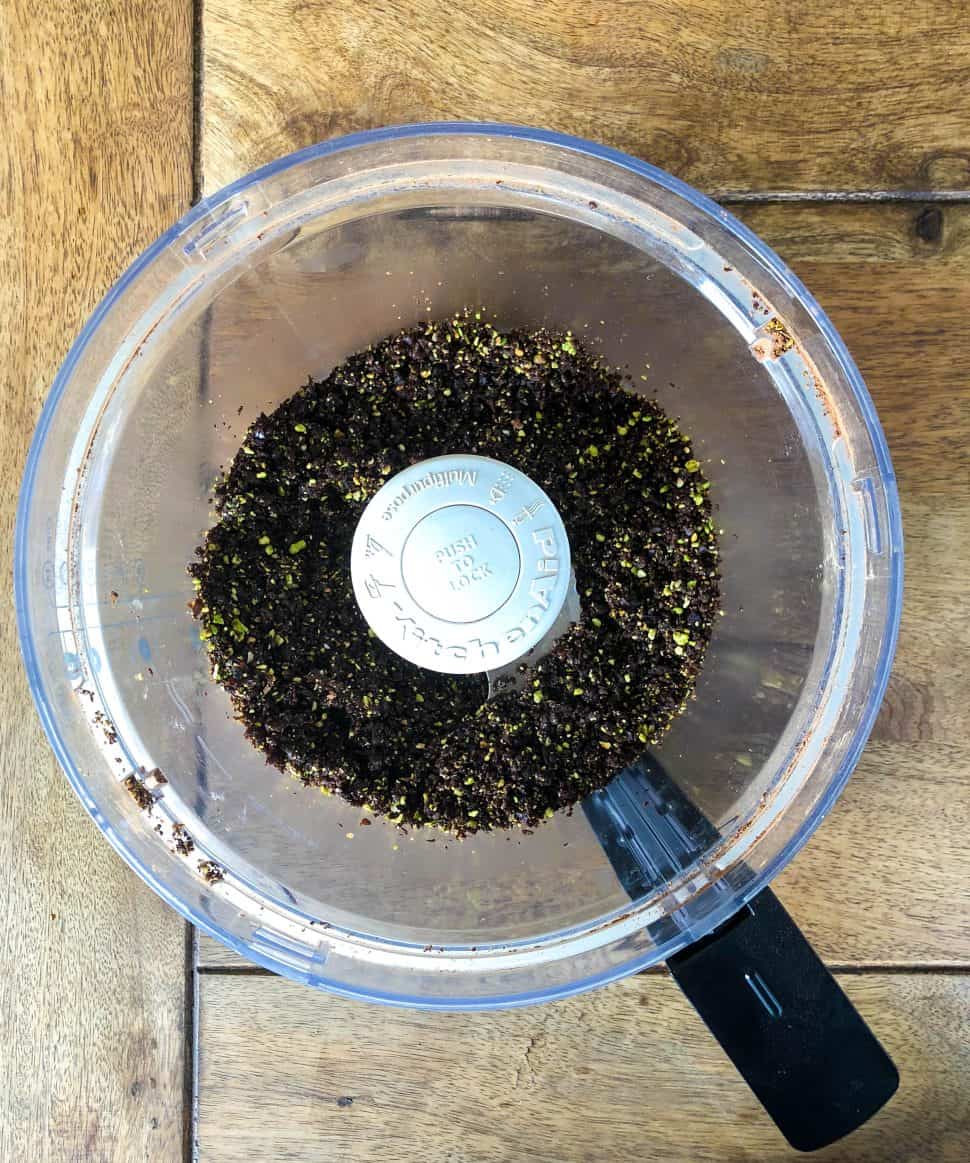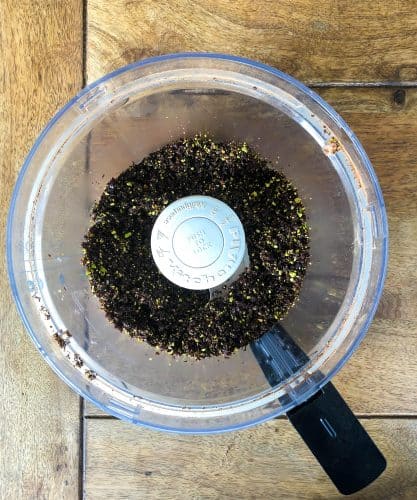 Grab 1 tablespoon worth of the mixture into one hand, then using both hands squeeze and press the ingredients to form a ball. Roll the ball in between the palms of your hands a few times until you have reached your desired shape.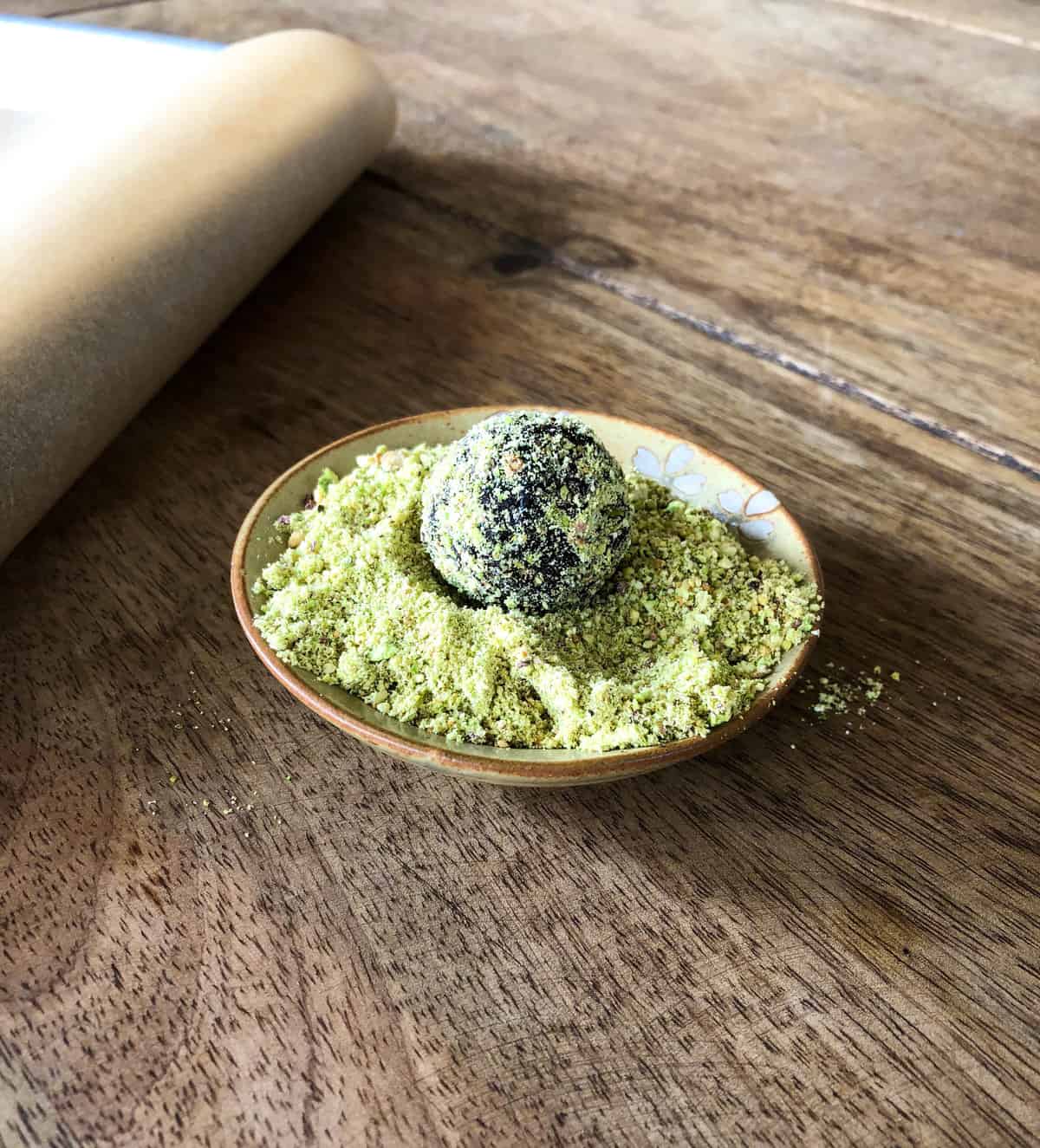 Roll the truffle in the pistachios.
Drop each truffle into the reserved pistachio dust and roll until completely covered on all sides.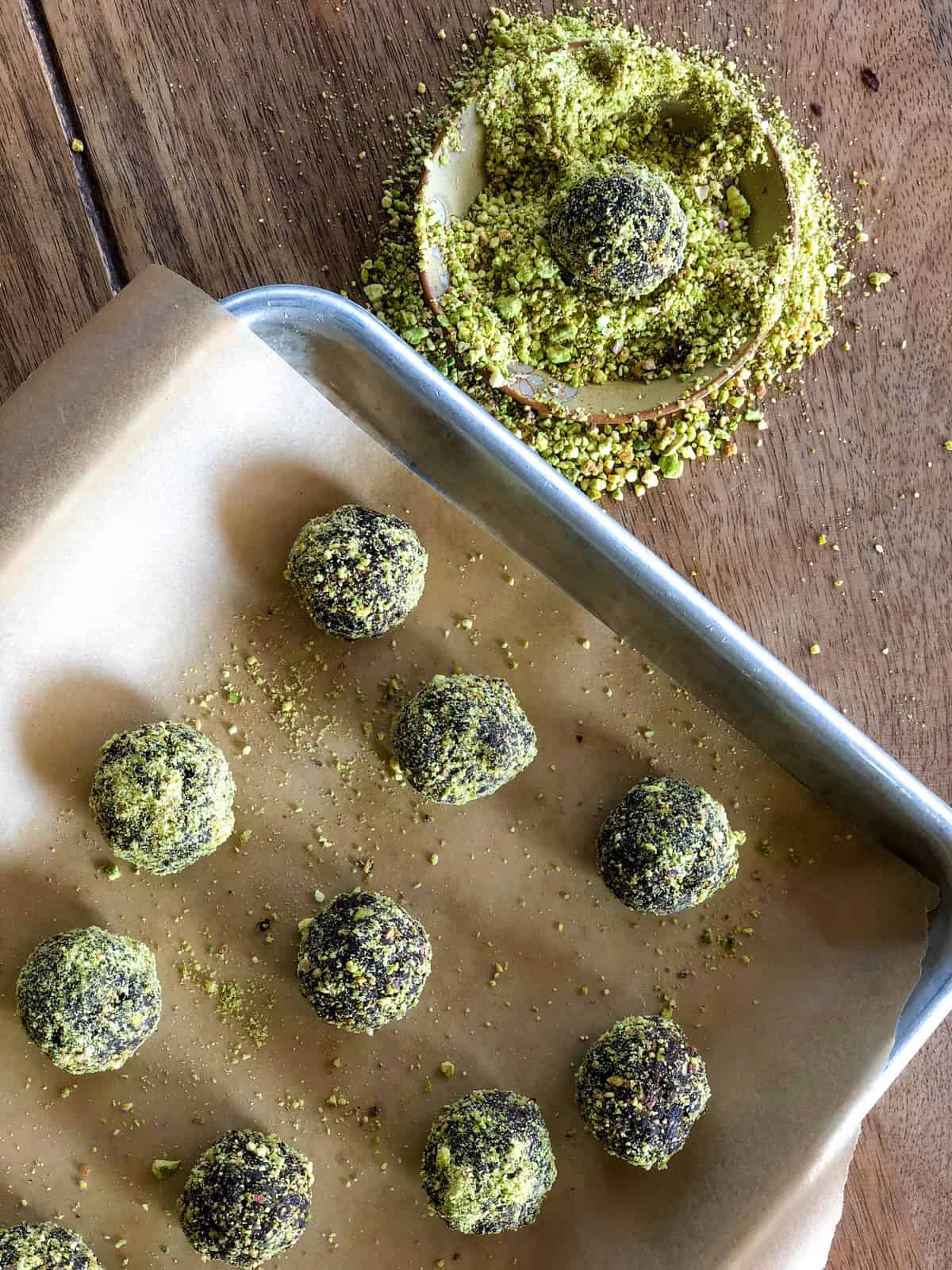 More delicious good-for-you-snack recipes to try next!
Rewarding yourself throughout the day with delicious, good-for-your-body snacks is important! Here are a few of our favorite ways to stay fueled and beat mid-day hanger.
Share your truffle creations with us by snapping a pic and tagging us on social using the hashtag #CAGROWN. 
Craving more CA Grown goodness? Follow us on Pinterest for fresh and fabulous recipe inspiration!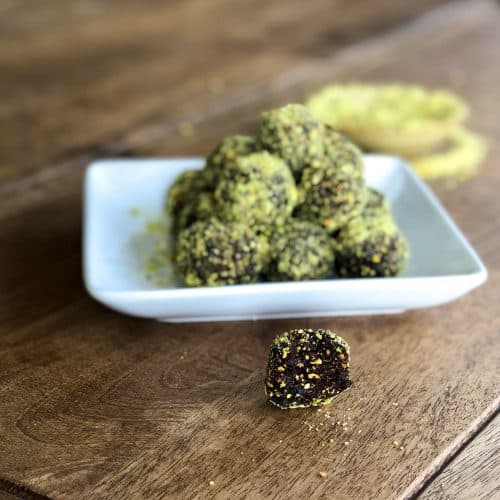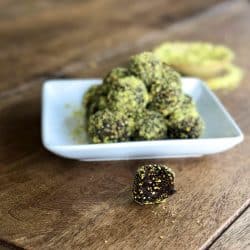 Pistachio Prune Truffles
Ingredients
1 cup shelled pistachios
1 1/4 cup pitted prunes
2 tablespoons cocoa powder
pinch of salt, optional but encouraged. See note.
Instructions
Place the pistachios in a food processor and mix until ground into a fine meal.

Reserve 1/4 cup of the pistachio meal and set aside.

Add the prunes and cocoa powder to the remaining pistachios in the food processor and mix until thoroughly combined, about 30 seconds.

Take a large tablespoon's worth of the mixture in your hand and press together to form a ball.

Roll in the reserved pistachio dust.
Notes
Store in the fridge for up to a week. If the pistachios are salted omit the extra pinch of salt.
Nutrition
Calories: 69kcalCarbohydrates: 10gProtein: 2gFat: 3gSaturated Fat: 0.4gPolyunsaturated Fat: 1gMonounsaturated Fat: 2gSodium: 0.4mgPotassium: 167mgFiber: 2gSugar: 5gVitamin A: 123IUVitamin C: 0.5mgCalcium: 13mgIron: 0.5mg
Frequently asked questions about California Prunes.SaveSave
How should I store California Prunes at home?
Once a package of California Prunes has been opened, it should be resealed and stored under cool, dry conditions. Sealing the unused prunes in an airtight container and storing them in the refrigerator will also help keep them moist and juicy.
What is the suggested serving size of prunes?
One serving is 4-5 prunes and contains under 100 calories, 3g fiber, 280mg potassium, 35mcg vitamin K, no added sugar, cholesterol, sodium or fat.
Are California Prunes vegan?
Yes! California Prunes are vegetarian and vegan friendly because they are plant-based only. California Prunes pack a powerful punch of important vitamins and minerals – such as Vitamin K, potassium, copper, and boron – as well as antioxidants and fiber that are ideal for anyone, including those following a vegetarian or vegan diet. The combination of nutrients in California Prunes help support overall health and wellness for any life stage or lifestyle. In particular, recent research shows California Prunes are good for bone health which may be of special interest to those enjoying a vegetarian or vegan diet. Additionally, California Prunes have no cholesterol, sodium, fat, or added sugars.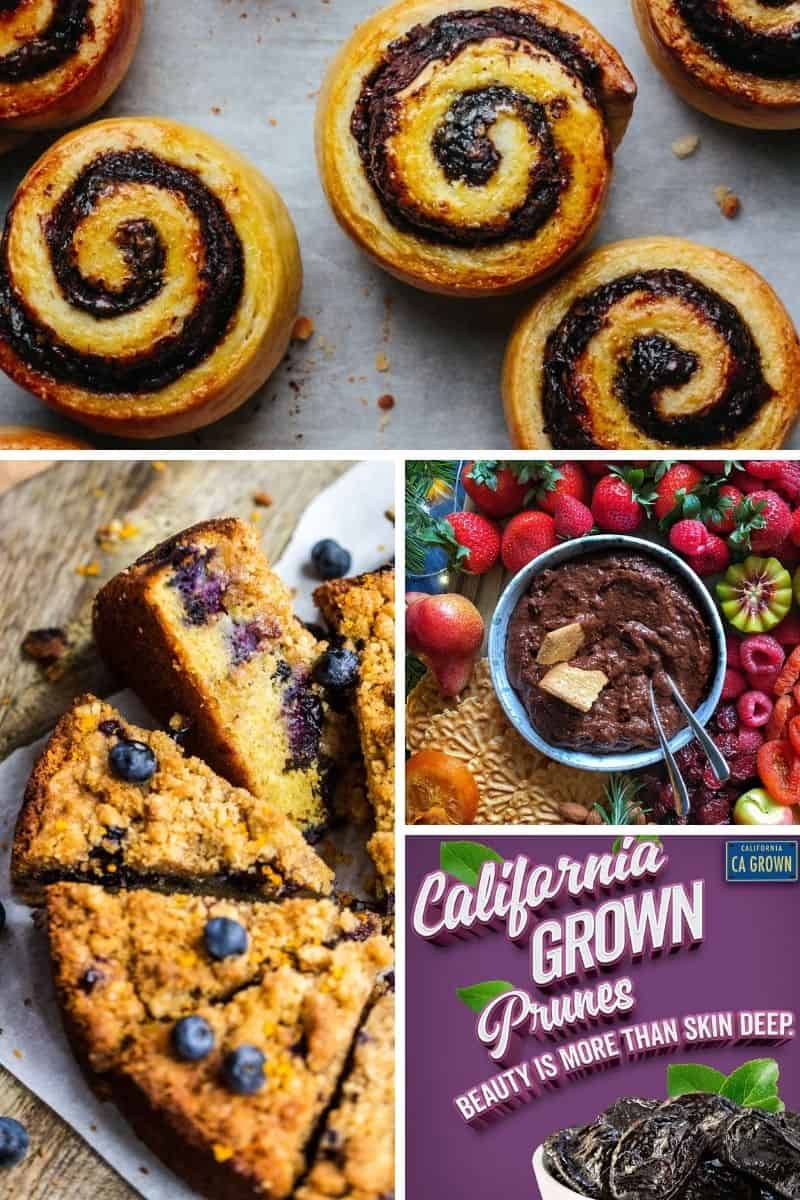 When it comes to prunes there is a lot to know which is why we are diving deep into the history and benefits of prunes while also sharing our favorite recipes that really showcase all this superstar fruit has to offer!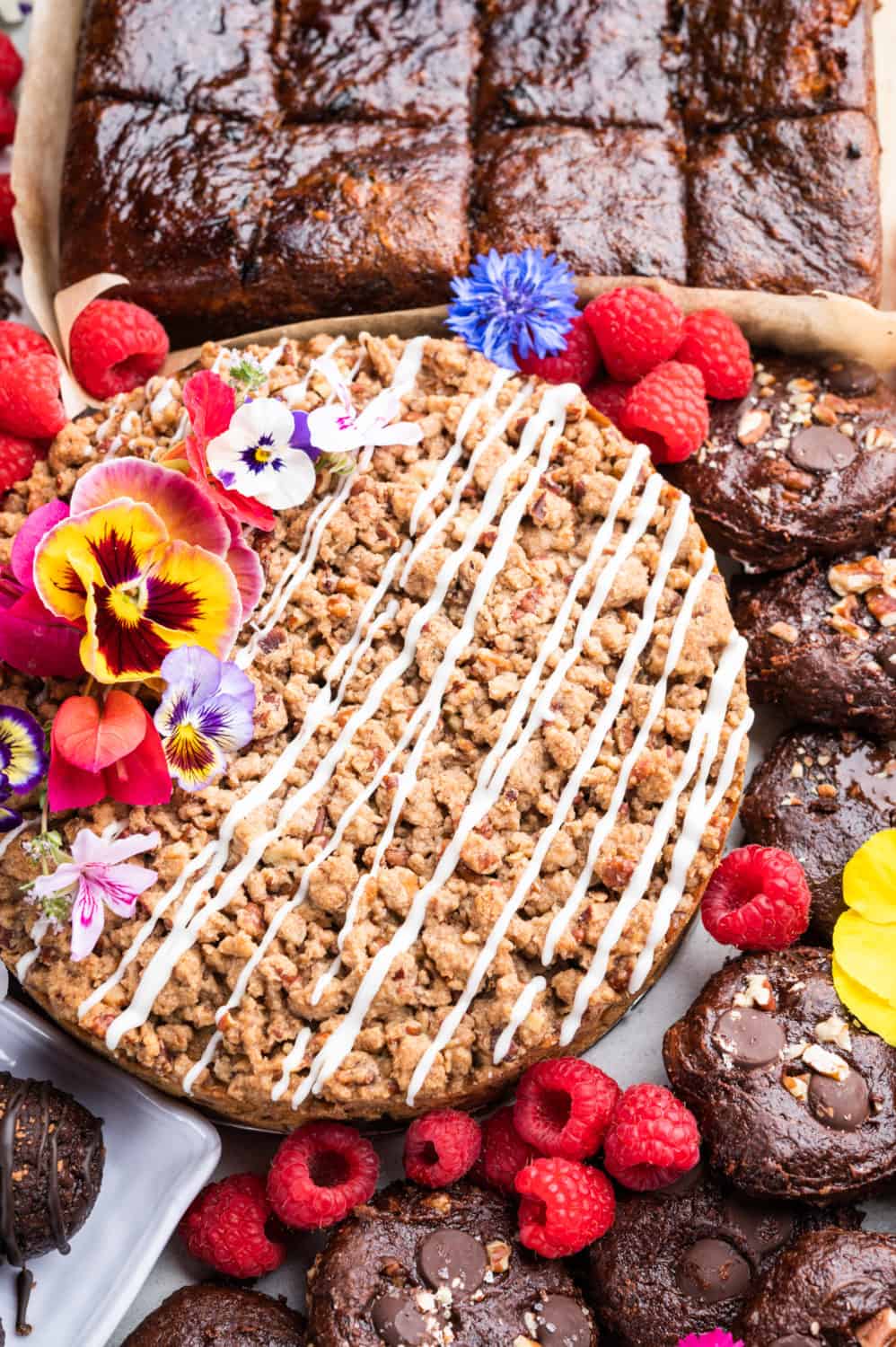 We are big fans of baked goods around here. What's not to love, right? Well, all that added sugar for one. What if we told you there was a way to cut refined sugar, but not cut out flavor? We've told you before, but we'll tell you again, that adding California Prunes is an easy way to make healthier desserts that everyone will love!
SaveSaveSaveSave