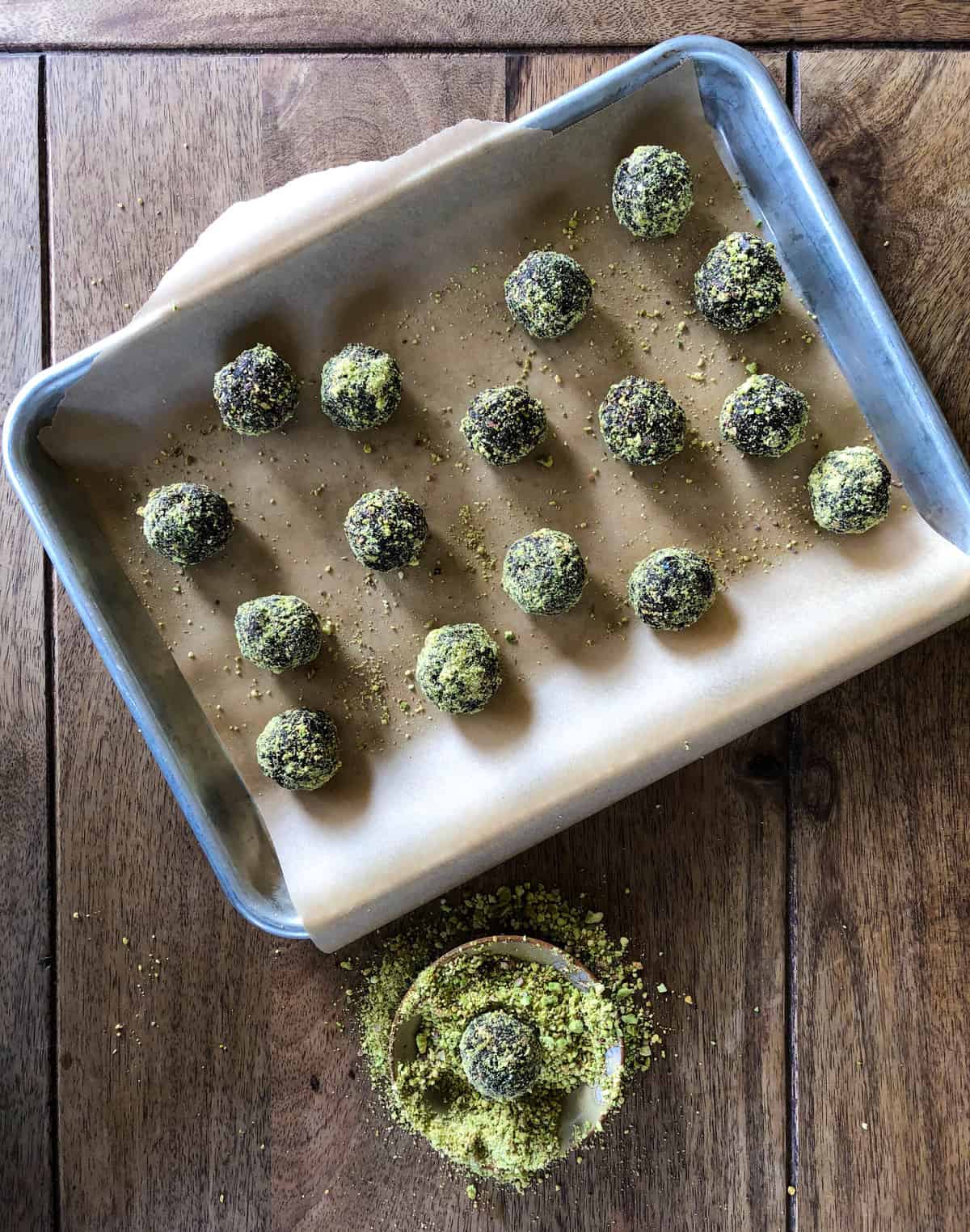 CA GROWN Blog
Discover. Learn. Connect.
Pistachio Prune Truffles
February 7, 2018
Eat the Season!
Sign Up For Weekly Recipes
« Back to Recipes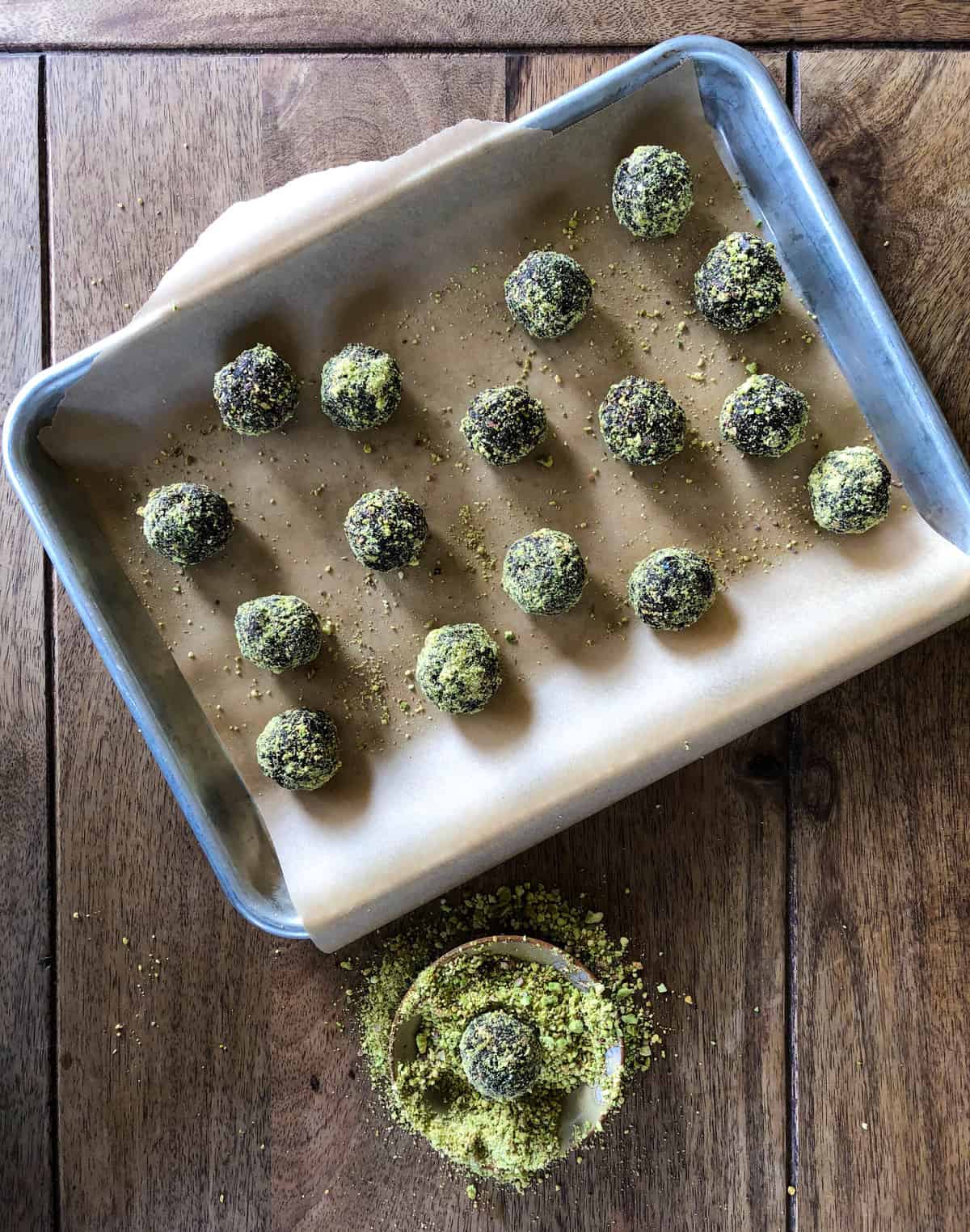 Pistachio Prune Truffles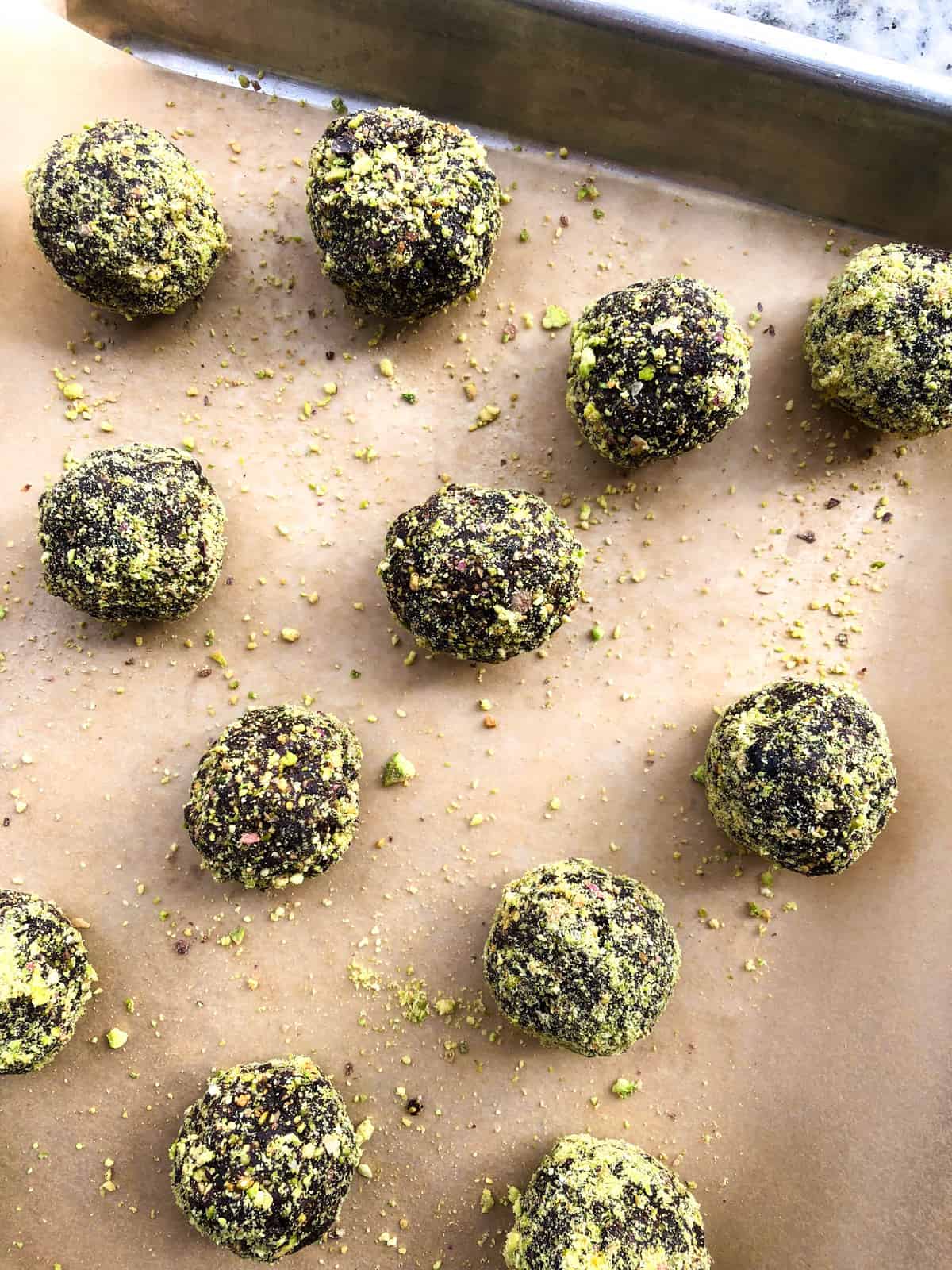 Can you believe Valentine's Day is right around the corner?
It's difficult to even fathom…
Time just seems to tick away no matter how much we want it to slow down.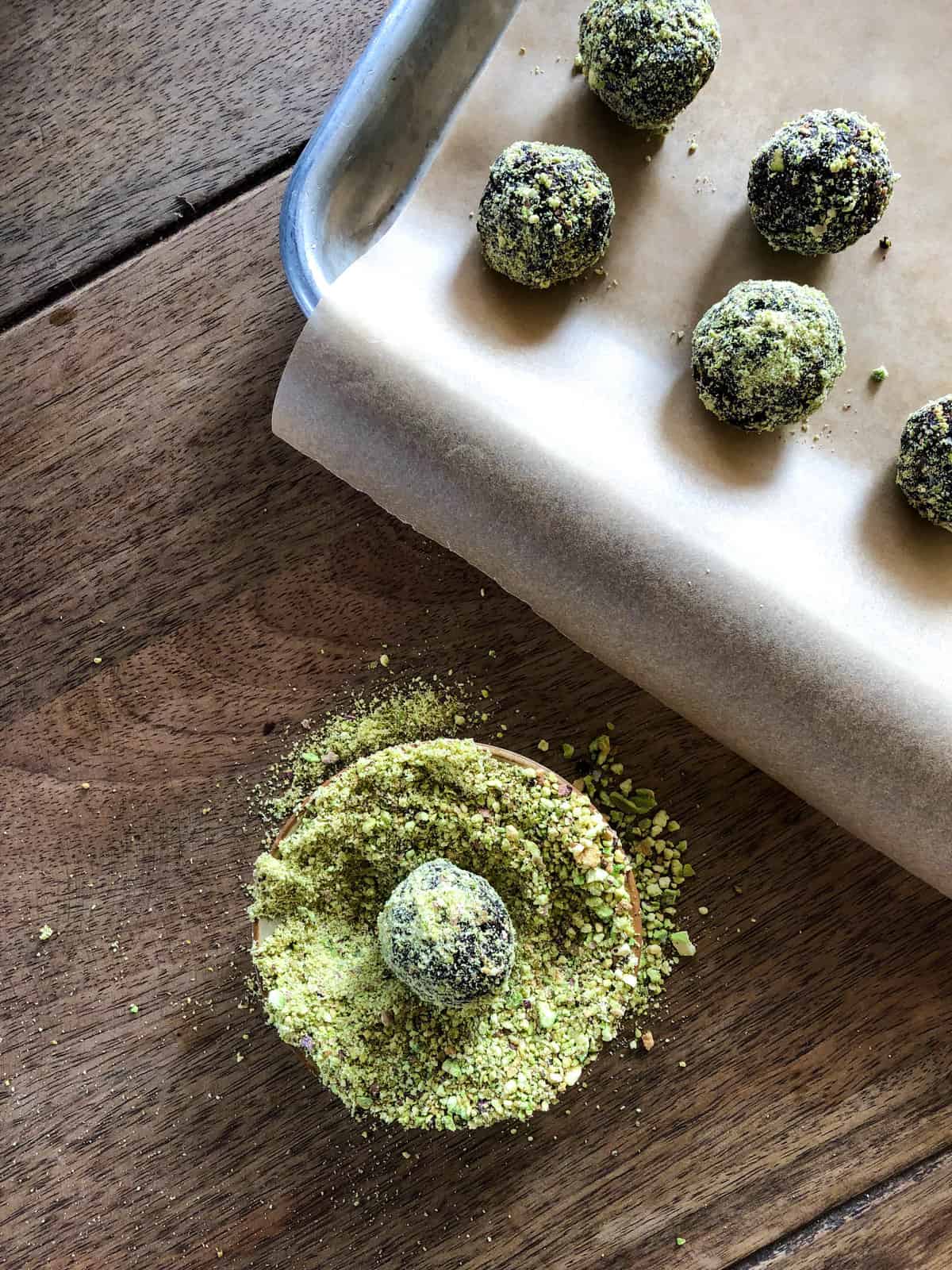 Today I have a super quick and exquisite tasting treat for all your loved ones. They are made with only three ingredients and are heart healthy and delicious to boot!
Here are our main ingredients, all proudly hailing from California growers:
Nutritious, tasty pitted prunes and crunchy, heart-healthy pistachios. Talk about a knockout combination!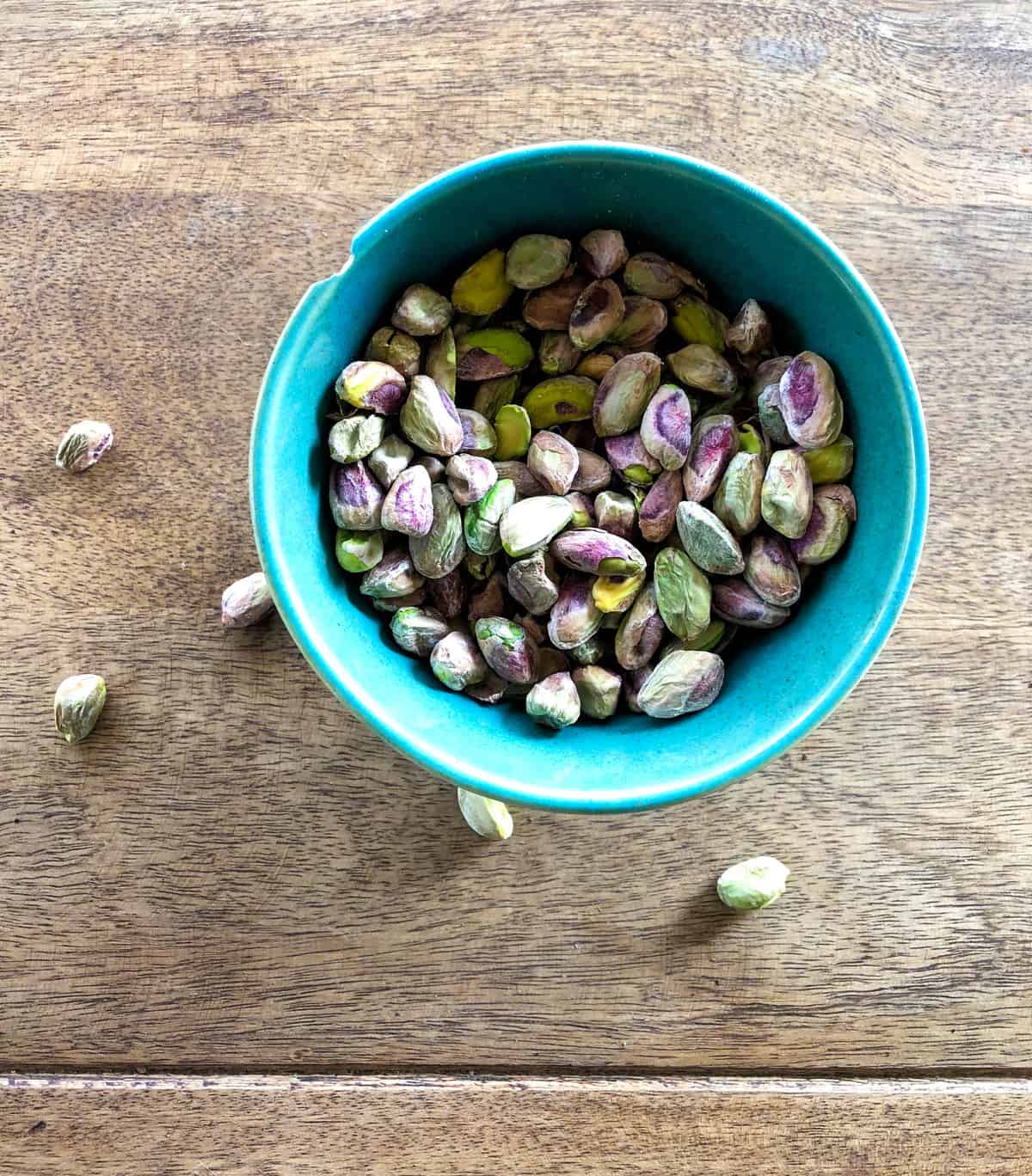 Begin by deshelling the pistachios. We need a whole cup of the nuts for this recipe.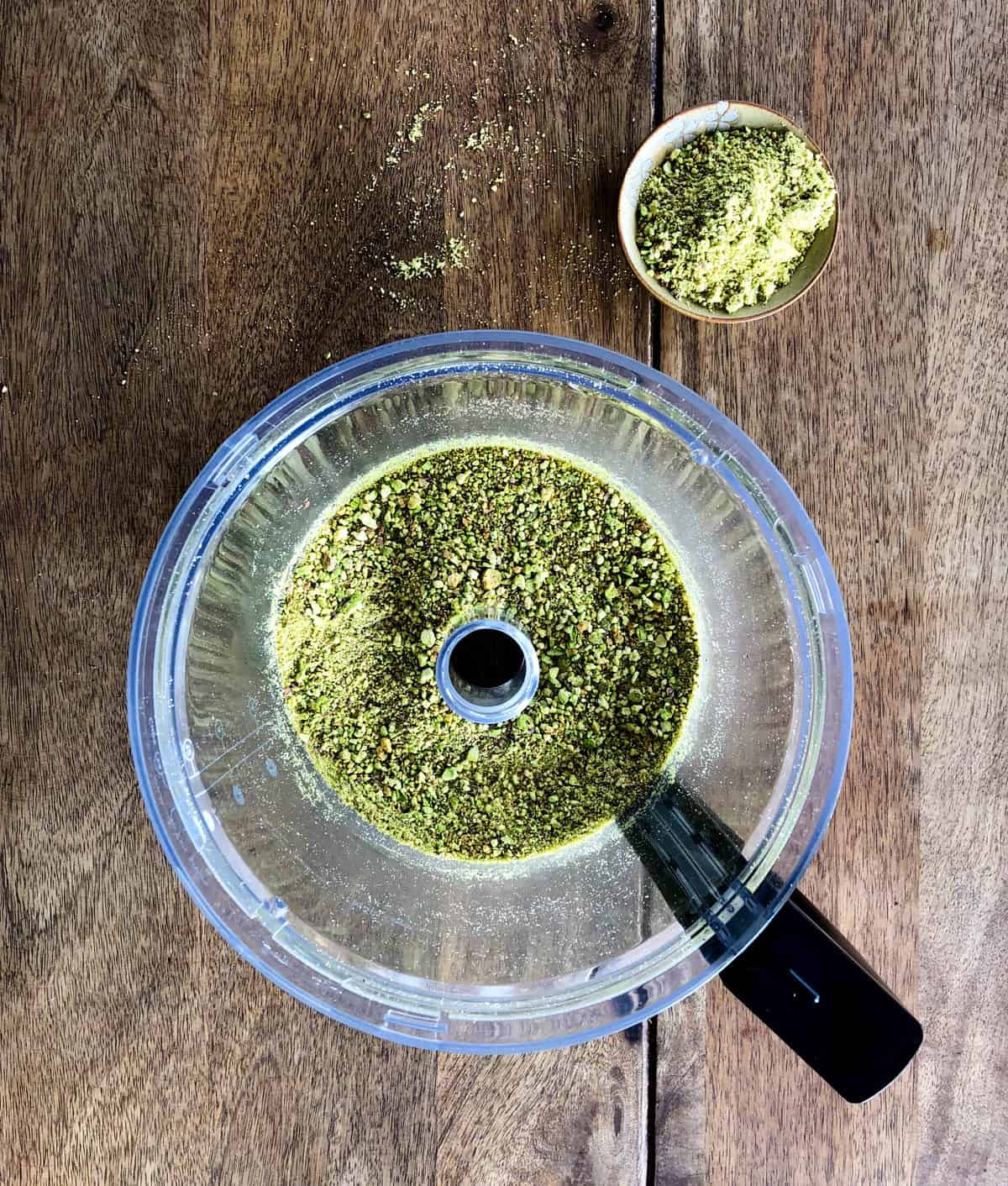 With the S blade of your food processor, grind the pistachios down to a fine, crumbly dust. Reserve a 1/4 cup for rolling the truffles in after formed.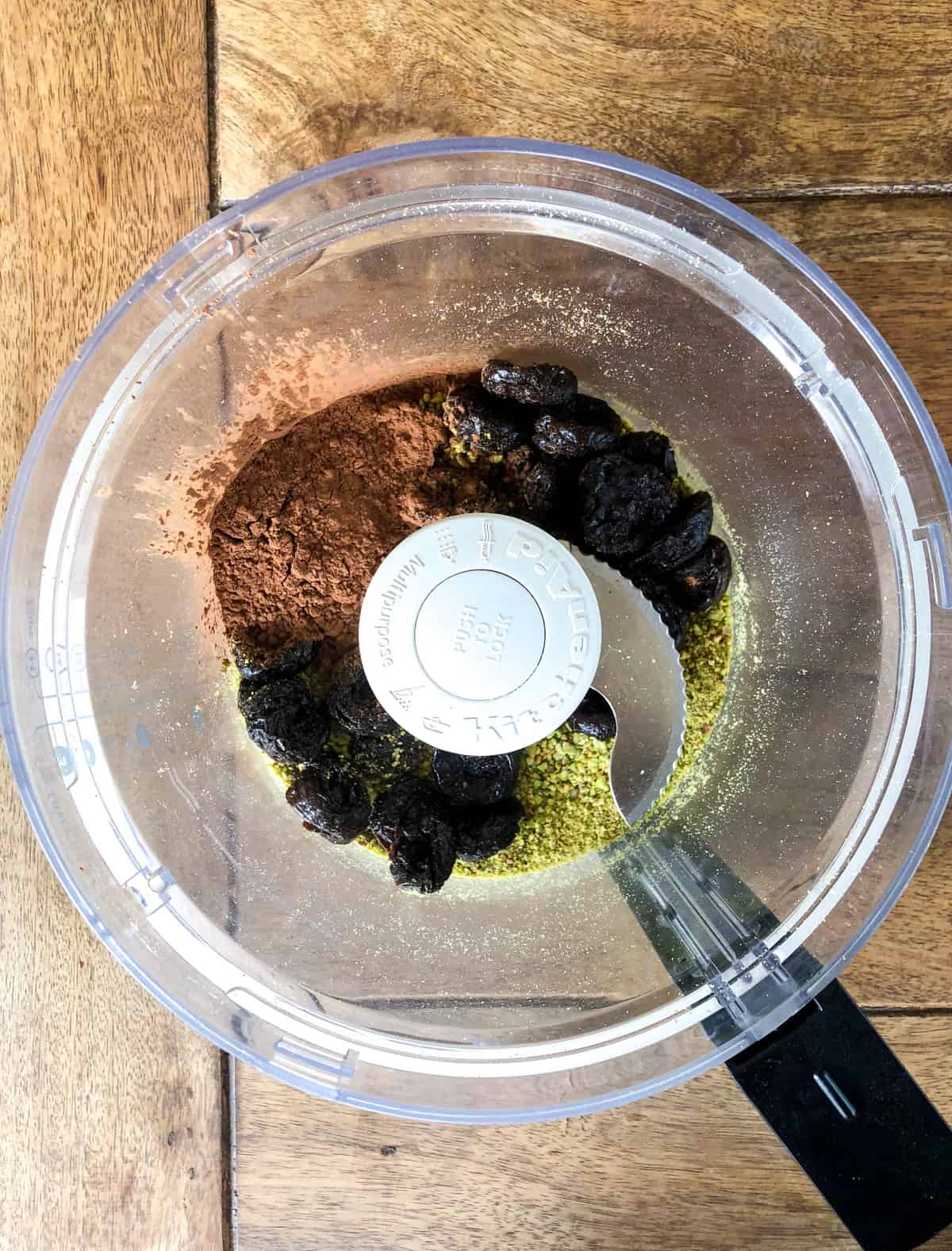 Add the prunes and cocoa powder to the processor and mix until combined, about 20-30 seconds.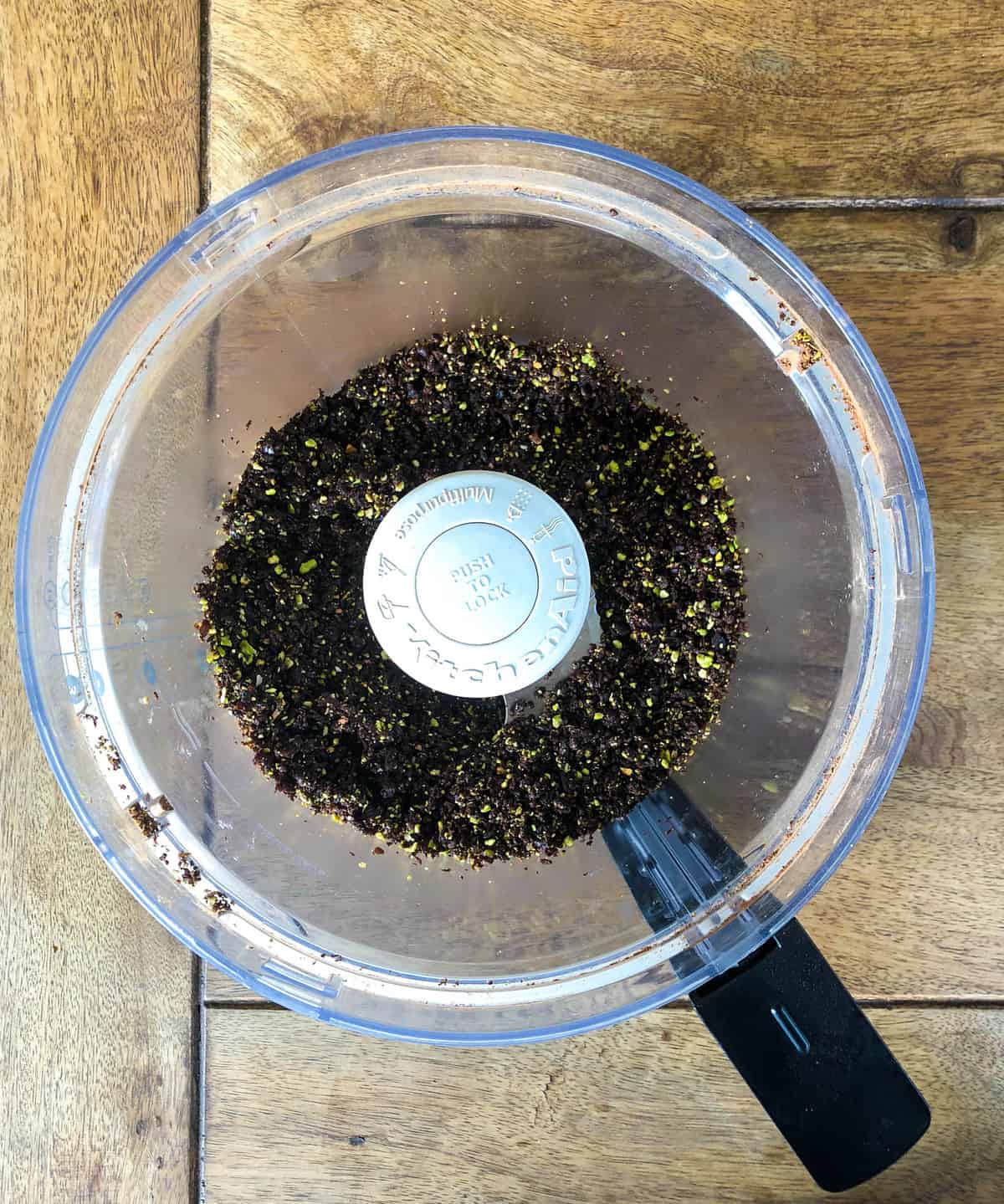 Voila! Your tasty truffle mixture.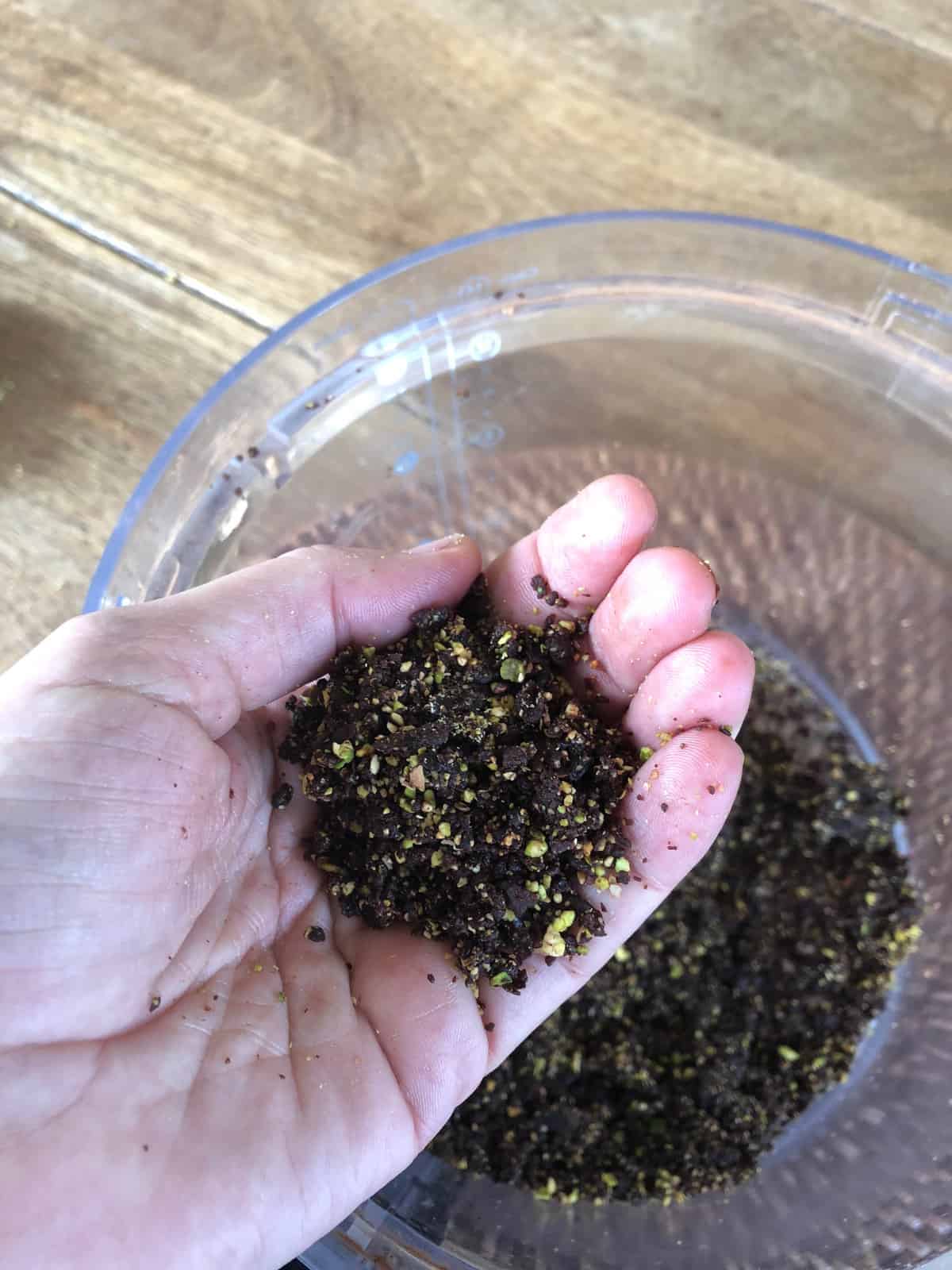 Grab about a large tablespoon of the mixture in one hand. Using both hands squeeze and press the ingredients to form a ball.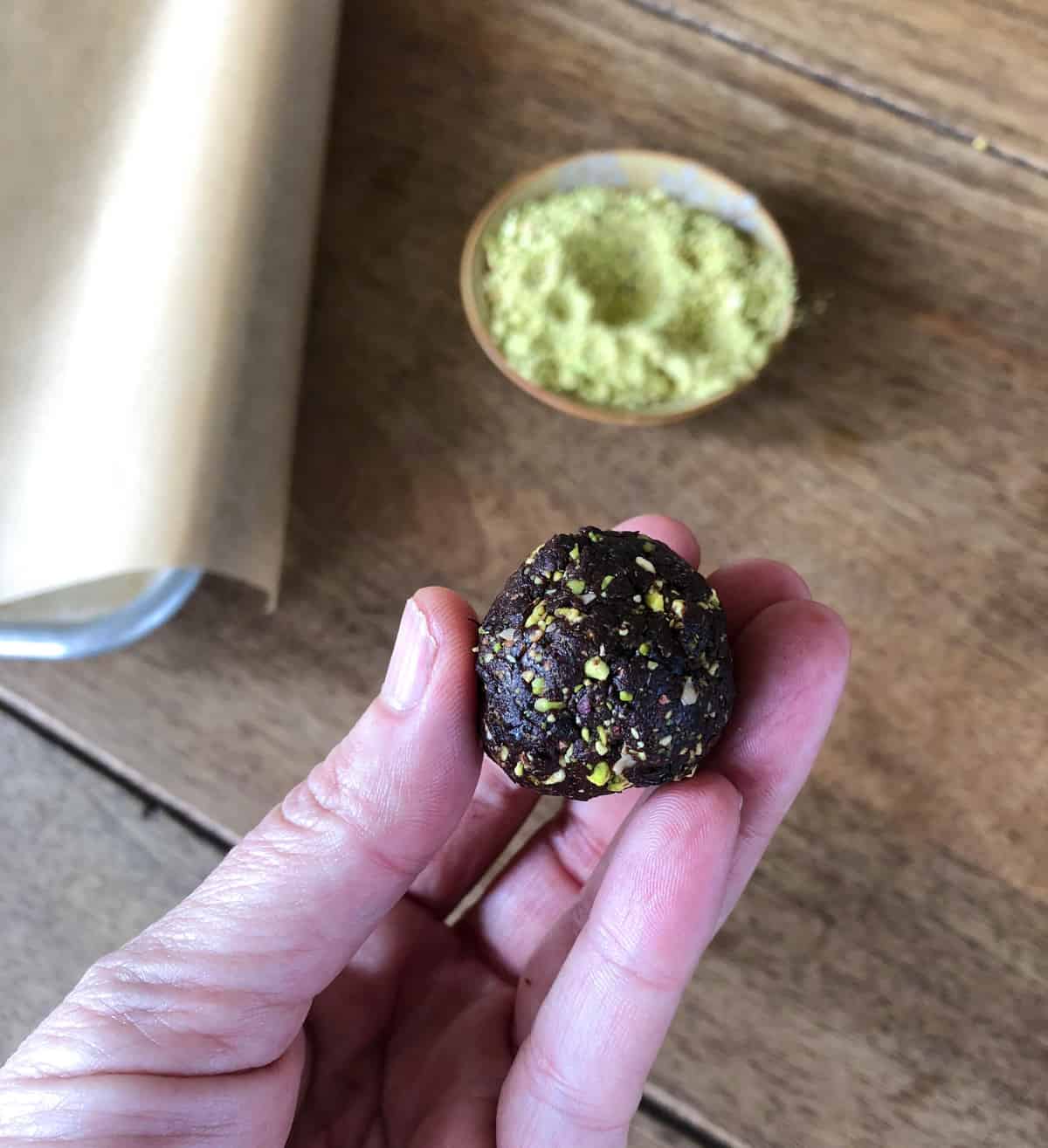 Roll the ball in your hand a few times until your desired shape.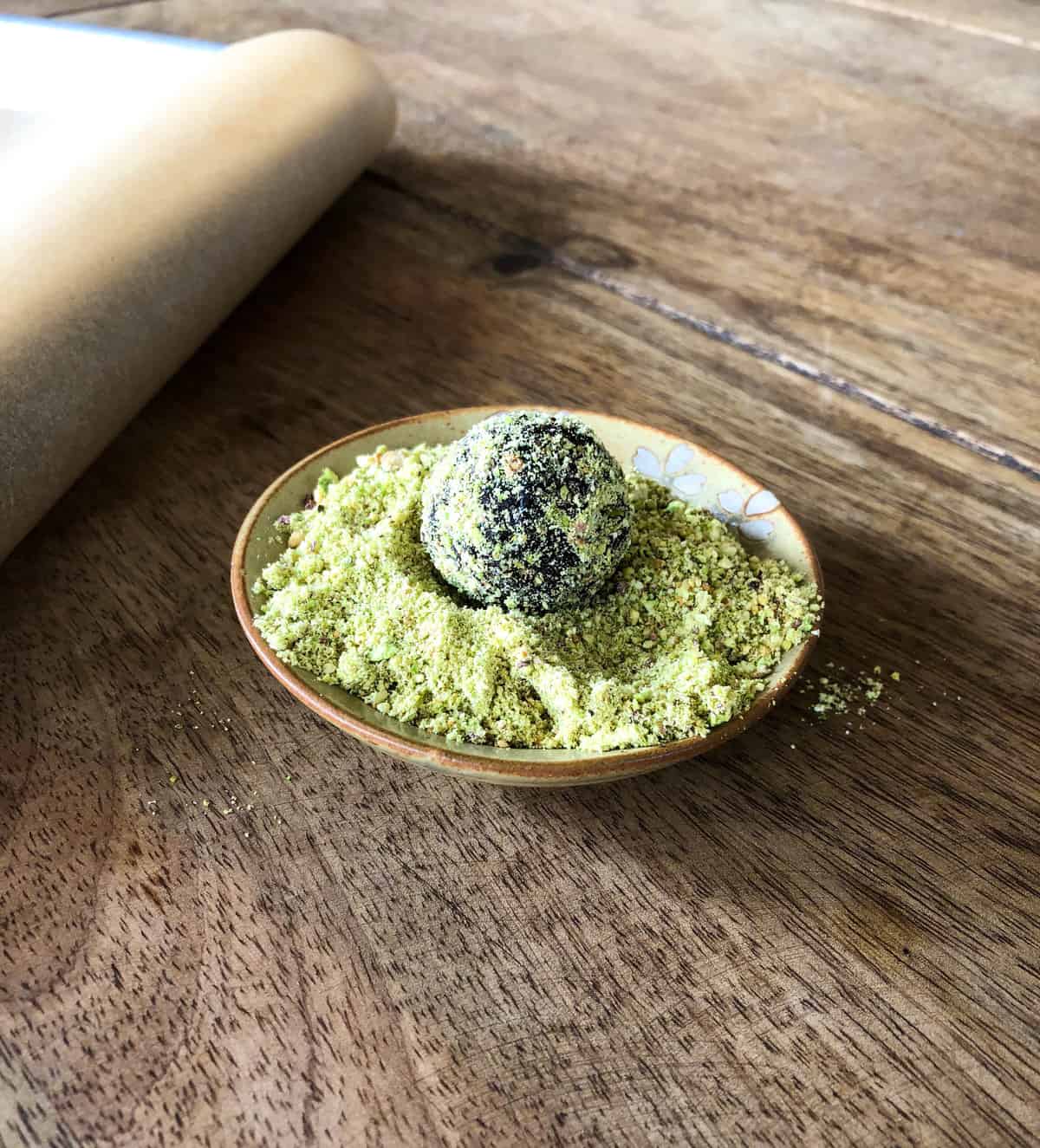 Drop onto the reserved pistachio dust and roll until completely covered on all sides.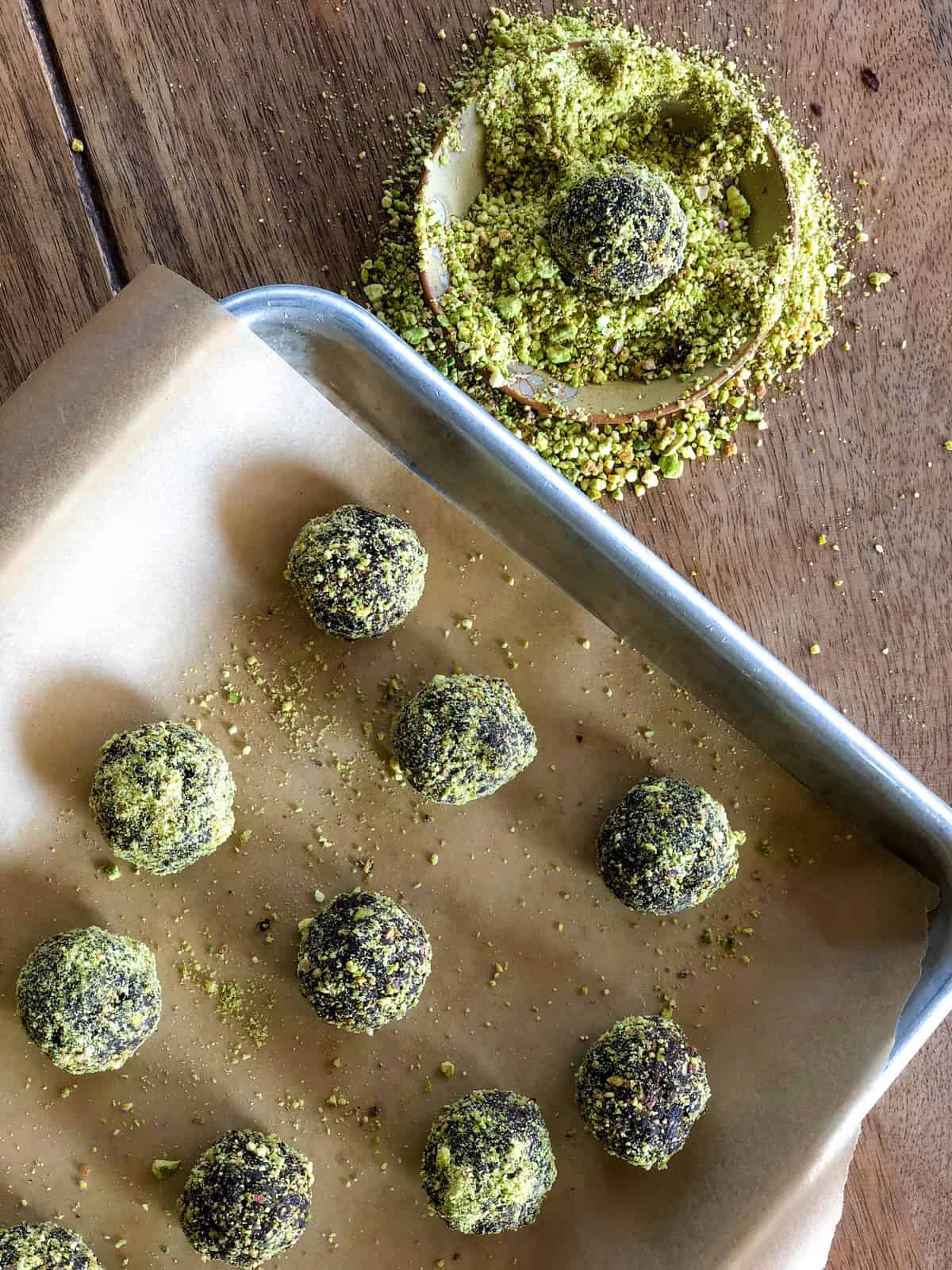 Roll some more! It's actually pretty fun; great to get the kids involved in this part.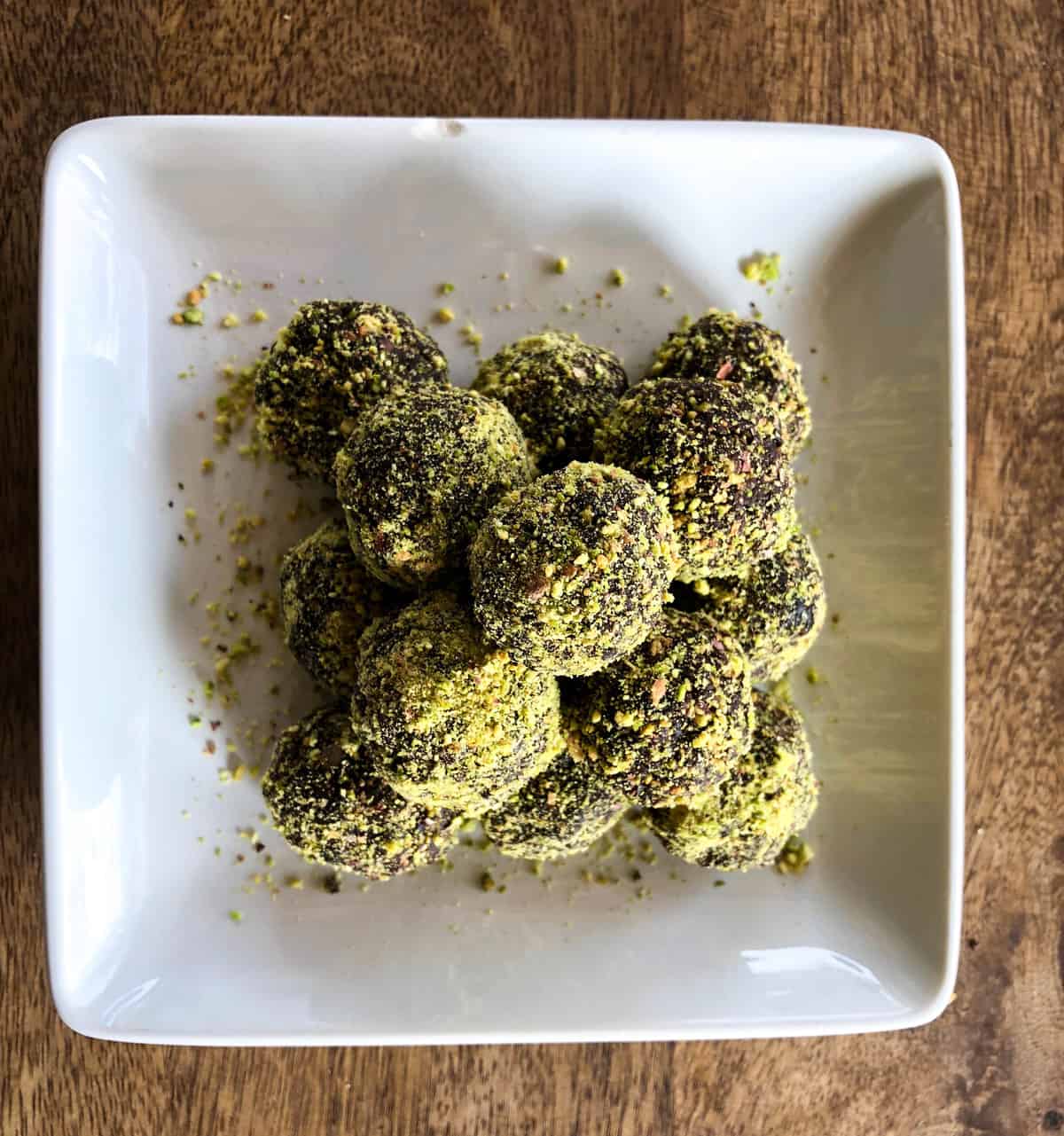 Great for stacking and setting on the counter as a healthy treat for guests, or gift them to your sweetheart for Valentine's Day!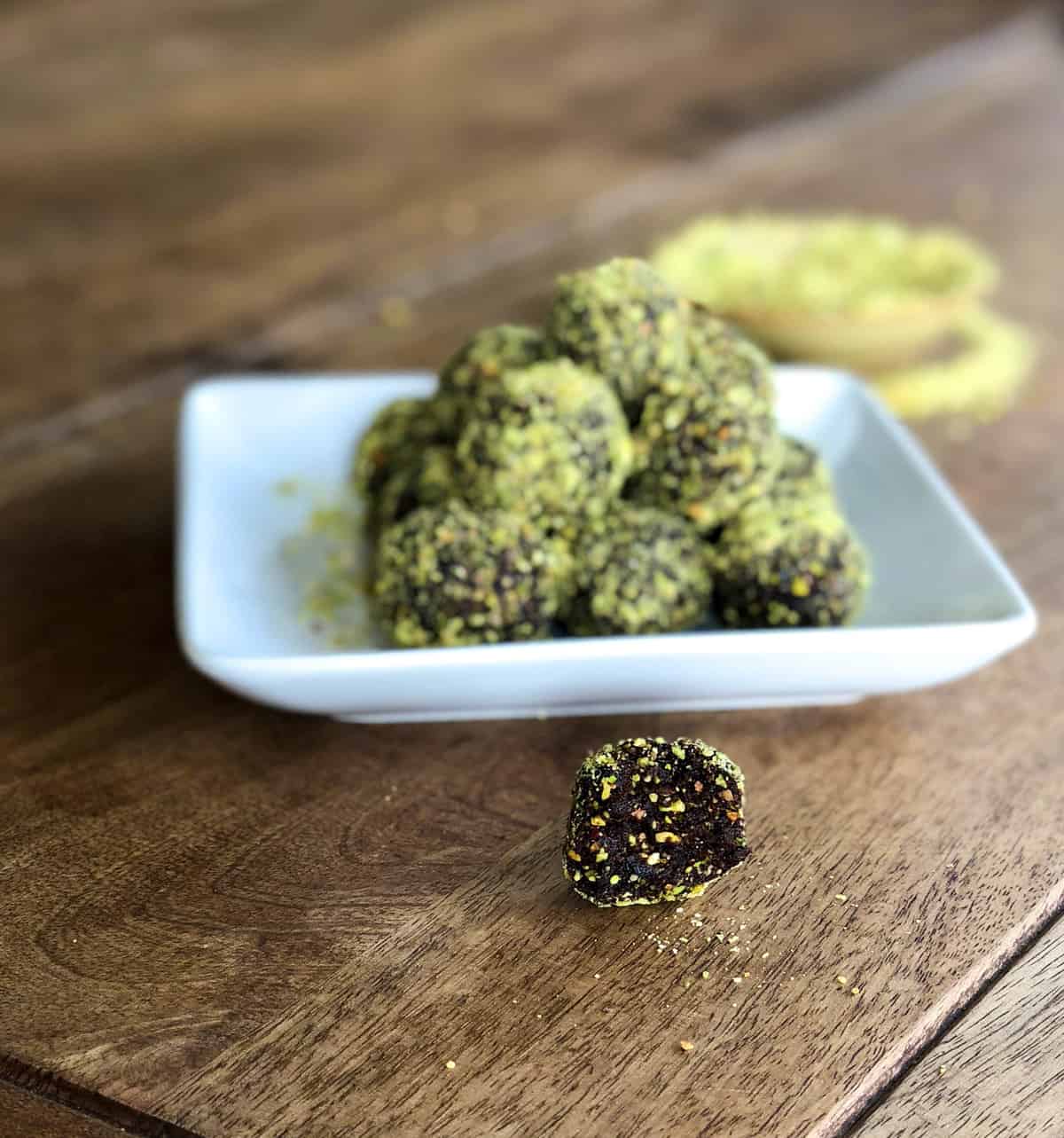 Packed full of nutrition and crunch, these Pistachio Prune Truffles are the bomb!
Try some today!
Pistachio Prune Truffles
Servings 18
Ingredients
1 cup shelled pistachios
1 cup pitted prunes
1/4 cup cocoa powder
Instructions
Place the pistachios in a food processor and mix until ground into a fine meal.

Reserve 1/4 cup of the pistachio meal and set aside.

Add the prunes and cocoa powder to the remaining pistachios in the food processor and mix until thoroughly combined, about 30 seconds.

Take a large tablespoon's worth of the mixture in your hand and press together to form a ball.

Roll in the reserved pistachio dust.
Notes
Store in the fridge for up to a week.
SaveSave
SaveSaveSaveSave