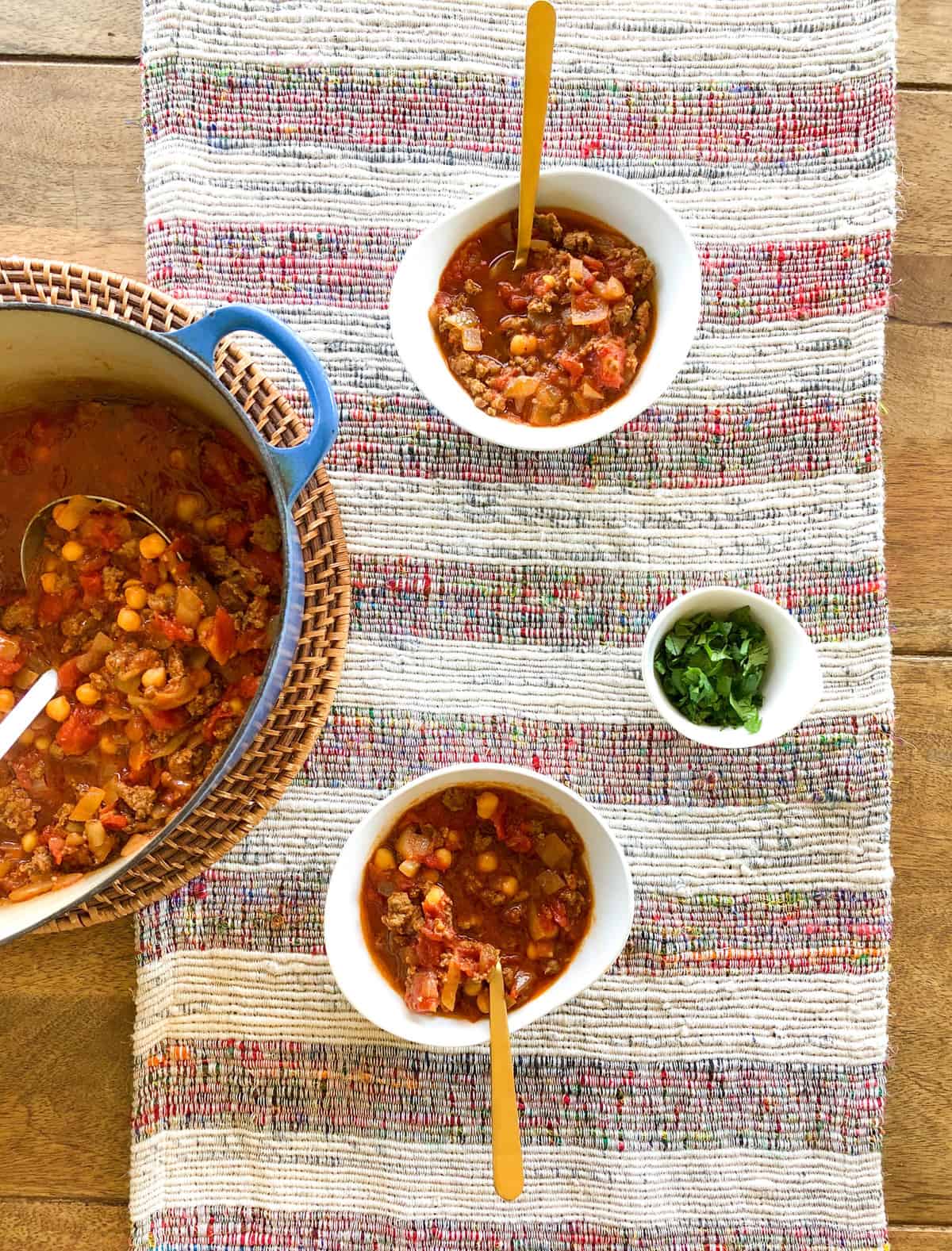 CA GROWN Blog
Discover. Learn. Connect.
California Lamb Chili
February 14, 2018
Eat the Season!
Sign Up For Weekly Recipes
« Back to Recipes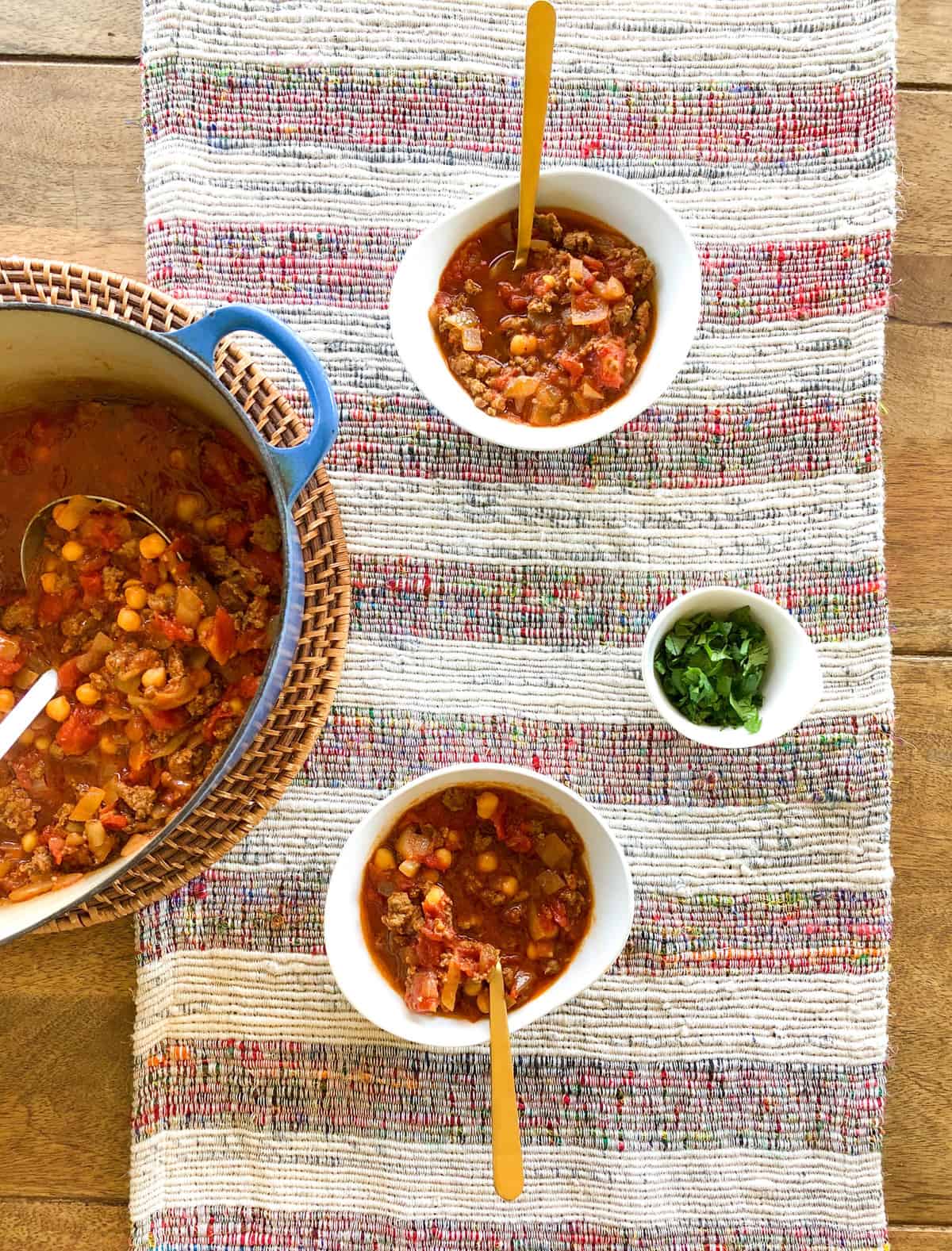 California Lamb Chili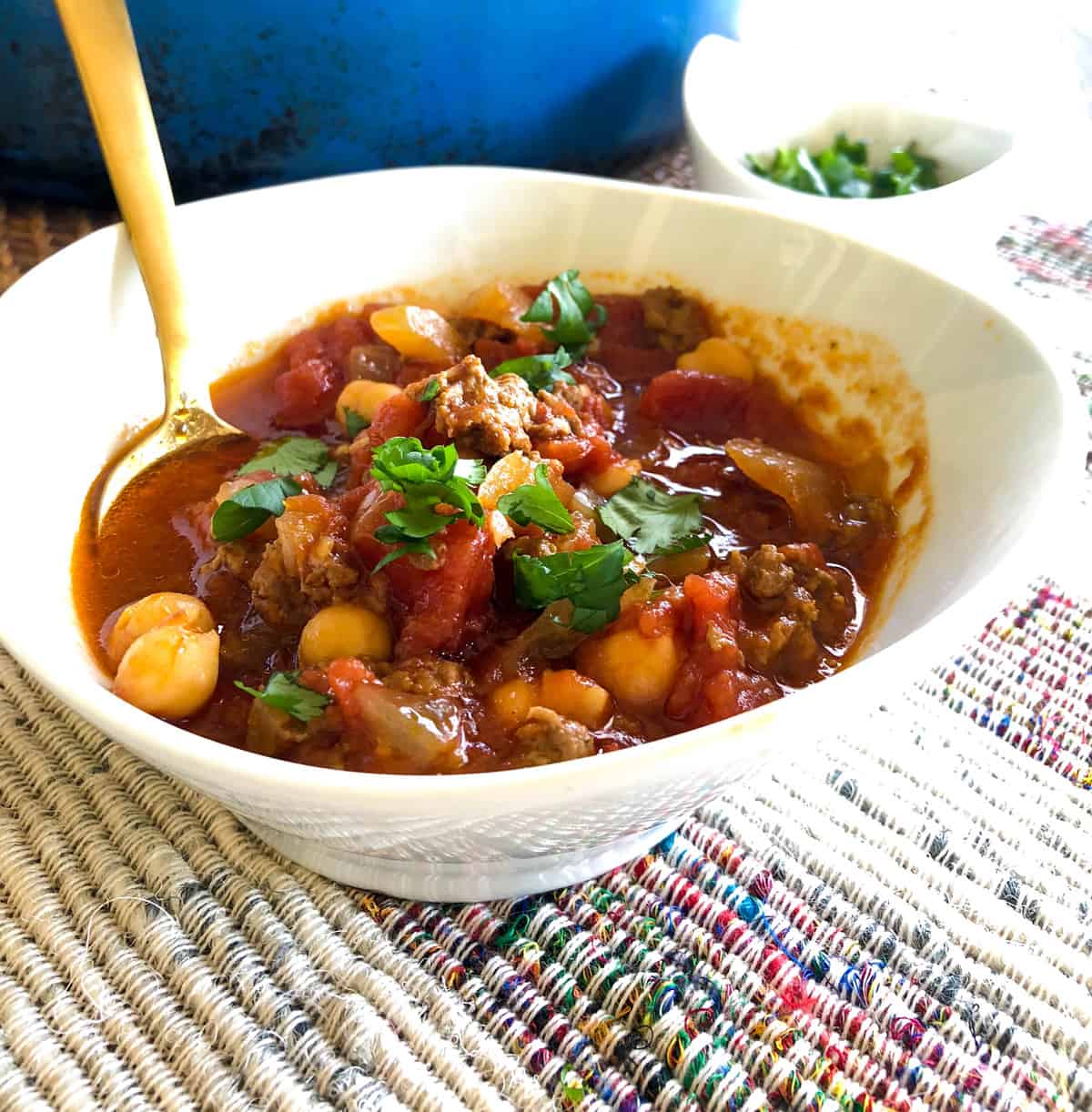 Welp, you are in luck.
Not only is February a month for lovers, it's a month for those of us who love lamb! Check out the California Sheep Commission's Like, Share & Win promotion to enter to win the Lamb Lovers' Gift Bag full of lamb swag! Win Win! The promotion is running through the month of February. You can enter here.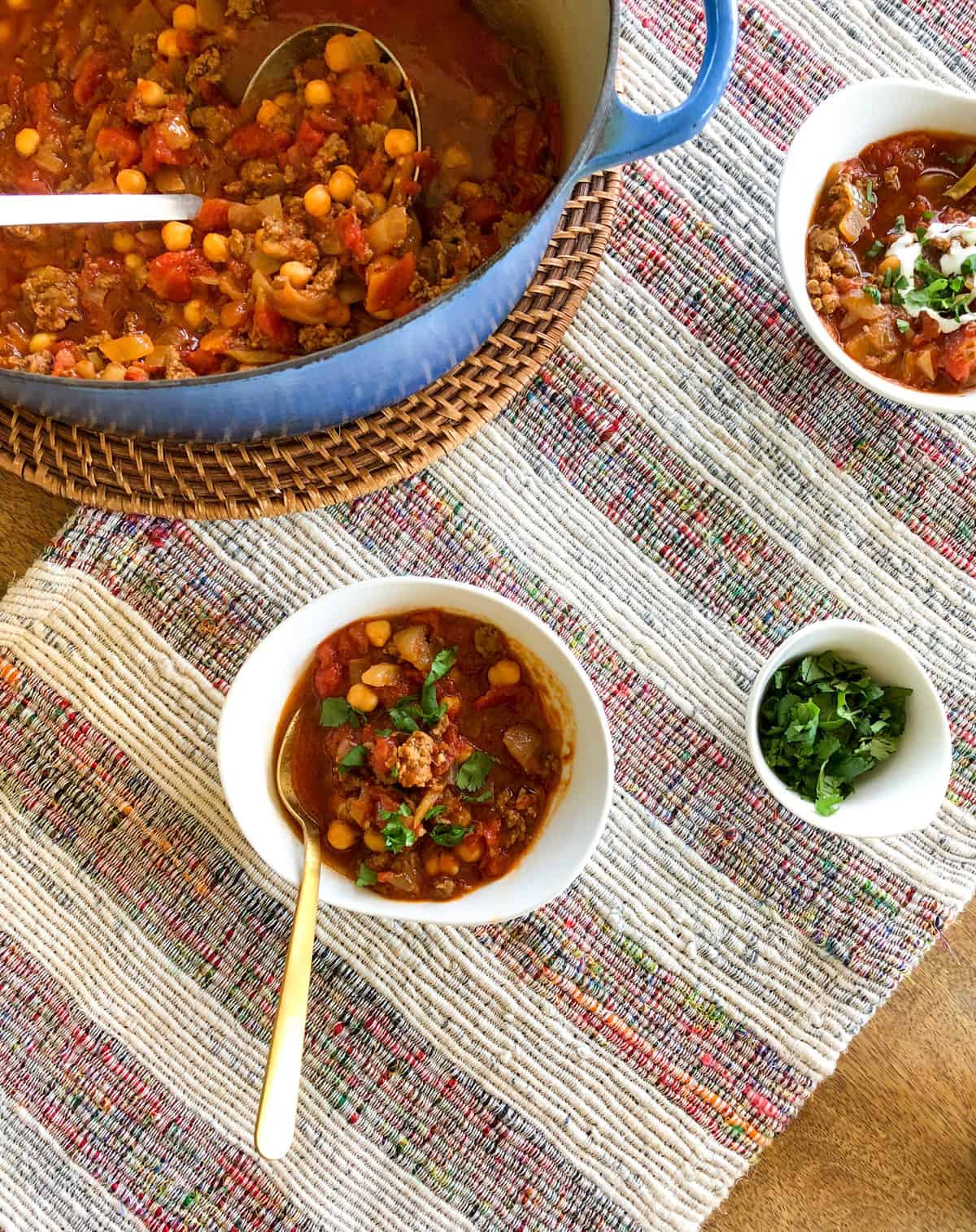 What's even better? This chili is easy to prepare and downright tasty! It's a great dish to bring to a potluck or make for a hearty weeknight dinner.
I like to serve mine with a crusty French bread, toasted and slathered in garlic butter. The perfect accompaniment to this nourishing chili.
Of course, we start with the BEST ingredient: Superior ground lamb! I picked mine up at my neighborhood Save Mart and it was a fresh as could be. I prefer the vacuum seal.
I love my cast iron skillet for cooking chili. The heaviness of the pan helps distribute all the flavors and evenly heats the ingredients to cook together beautifully.
Pour in the olive oil and heat on high.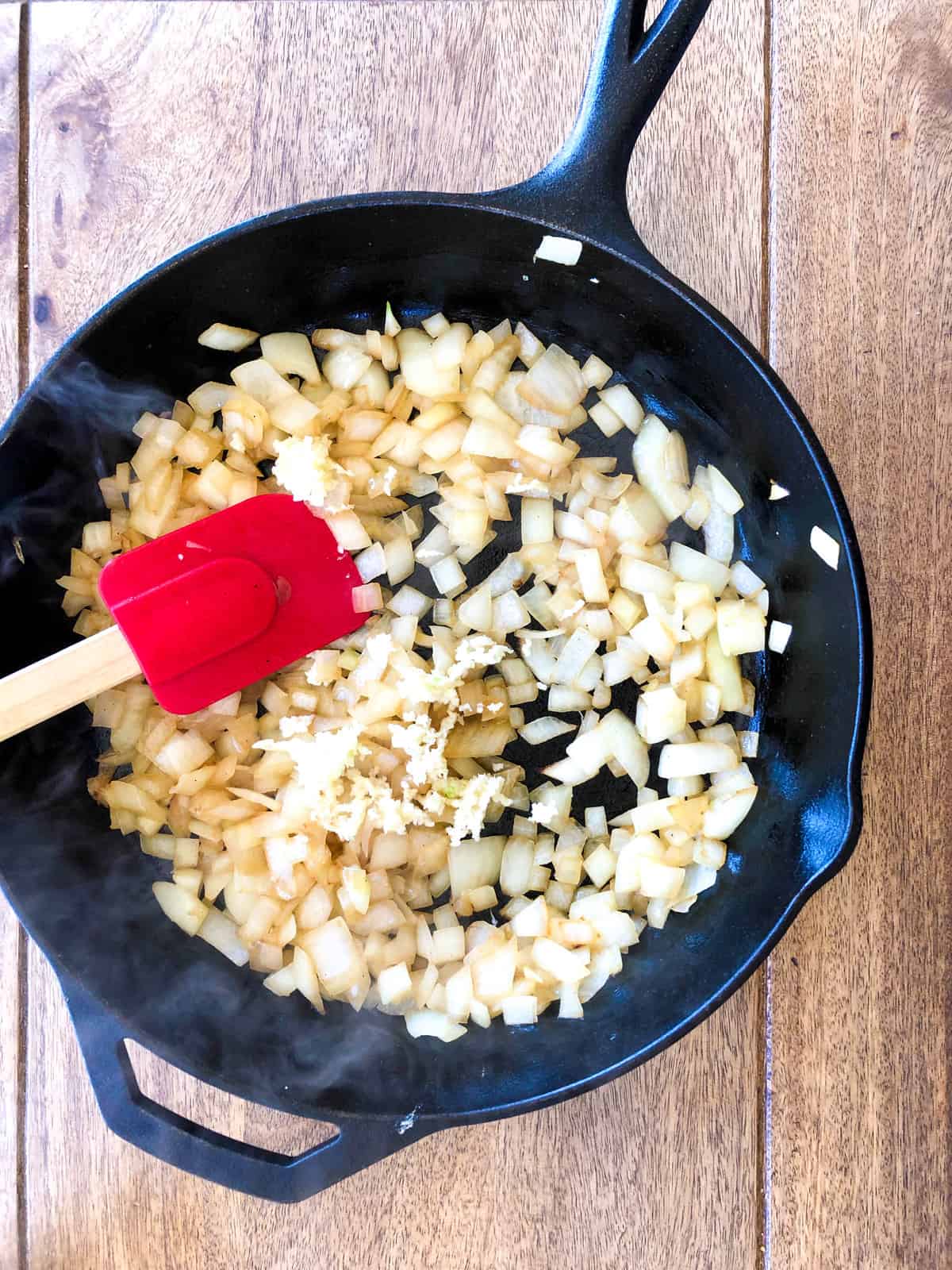 Sauté the onion and garlic until cooked and fragrant.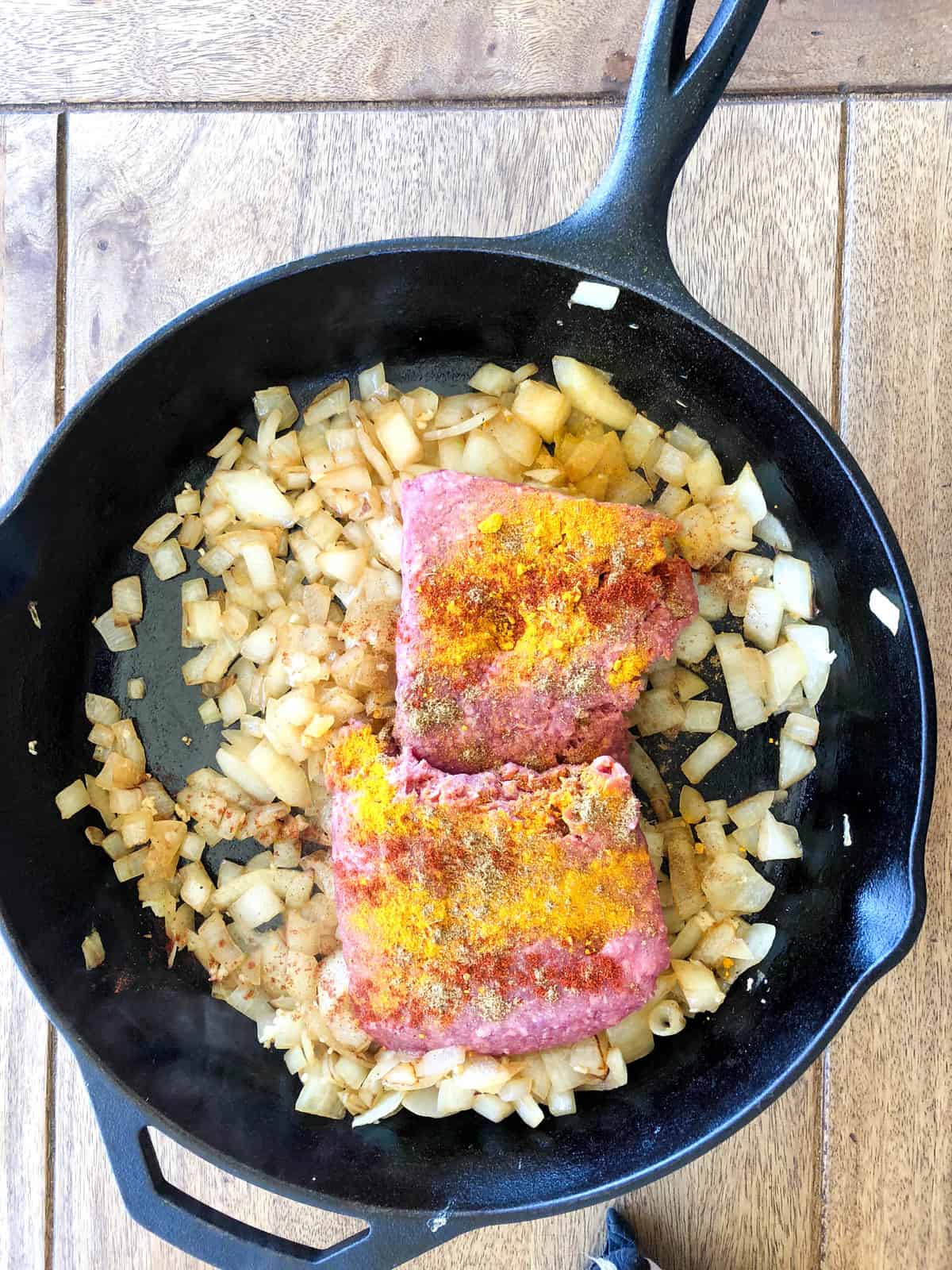 Add in the ground lamb and seasonings.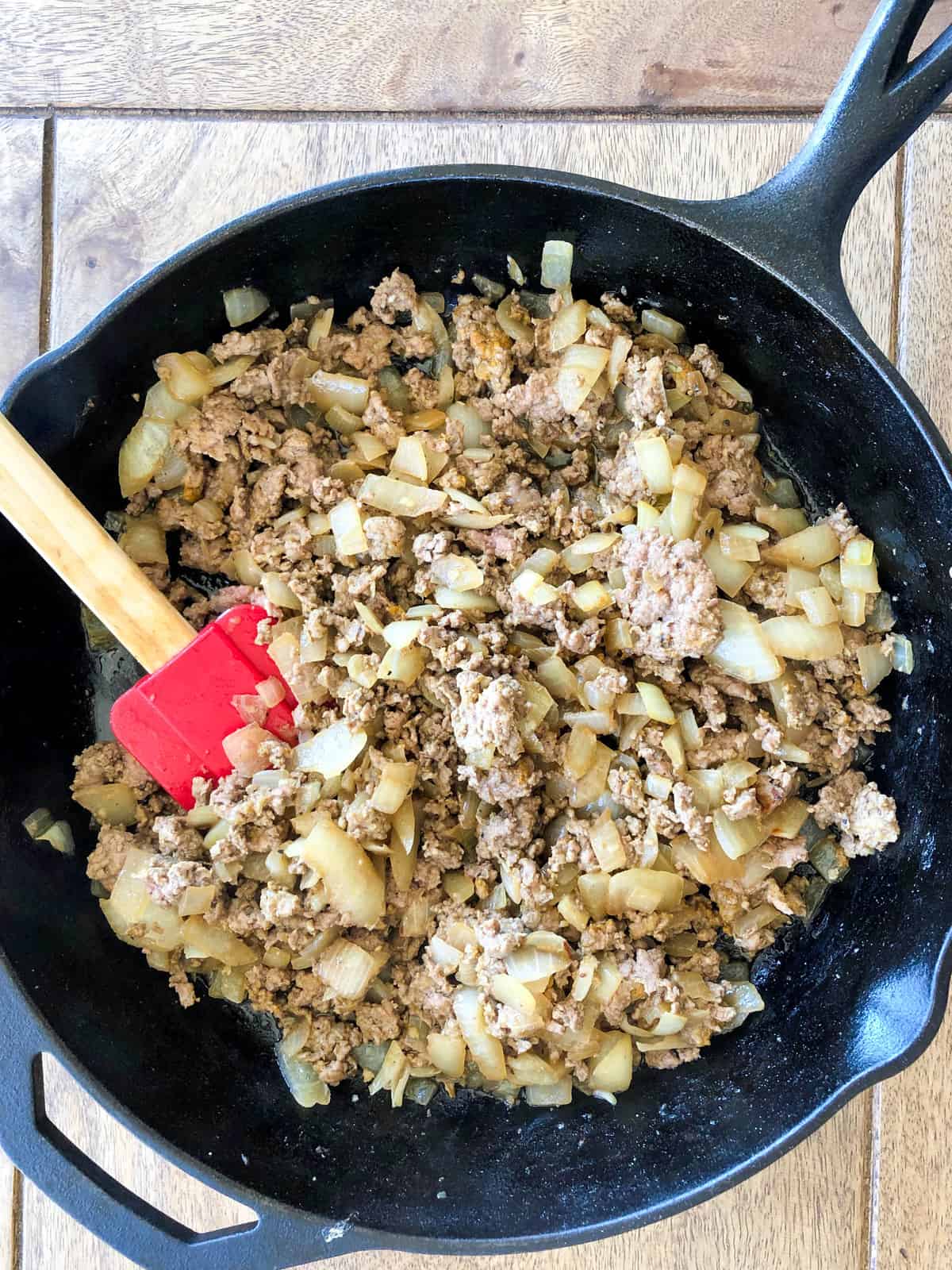 Sauté until all the pink is gone from the lamb.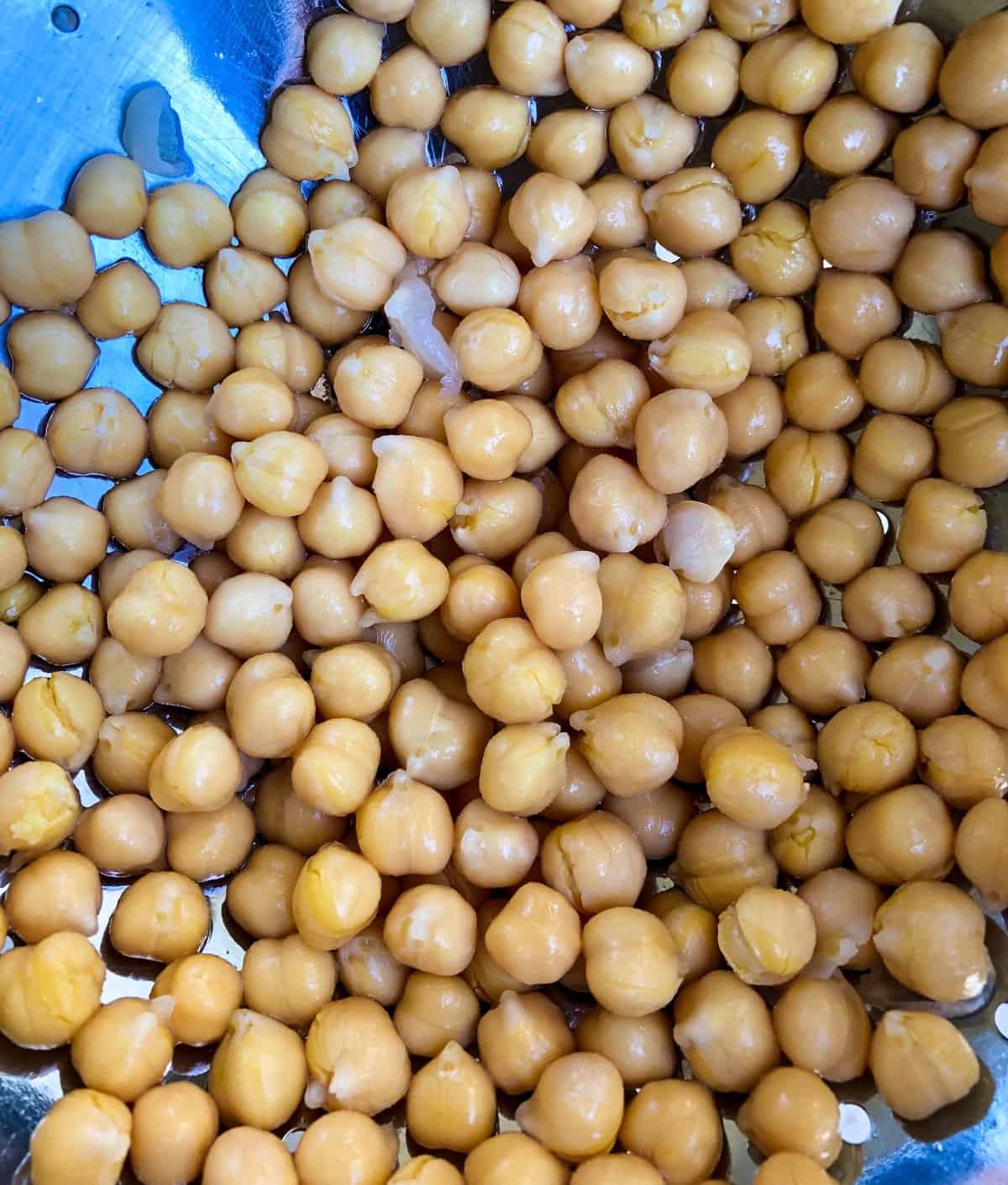 Add in the diced tomatoes, tomato paste, garbanzo beans, and beef broth and simmer for an hour.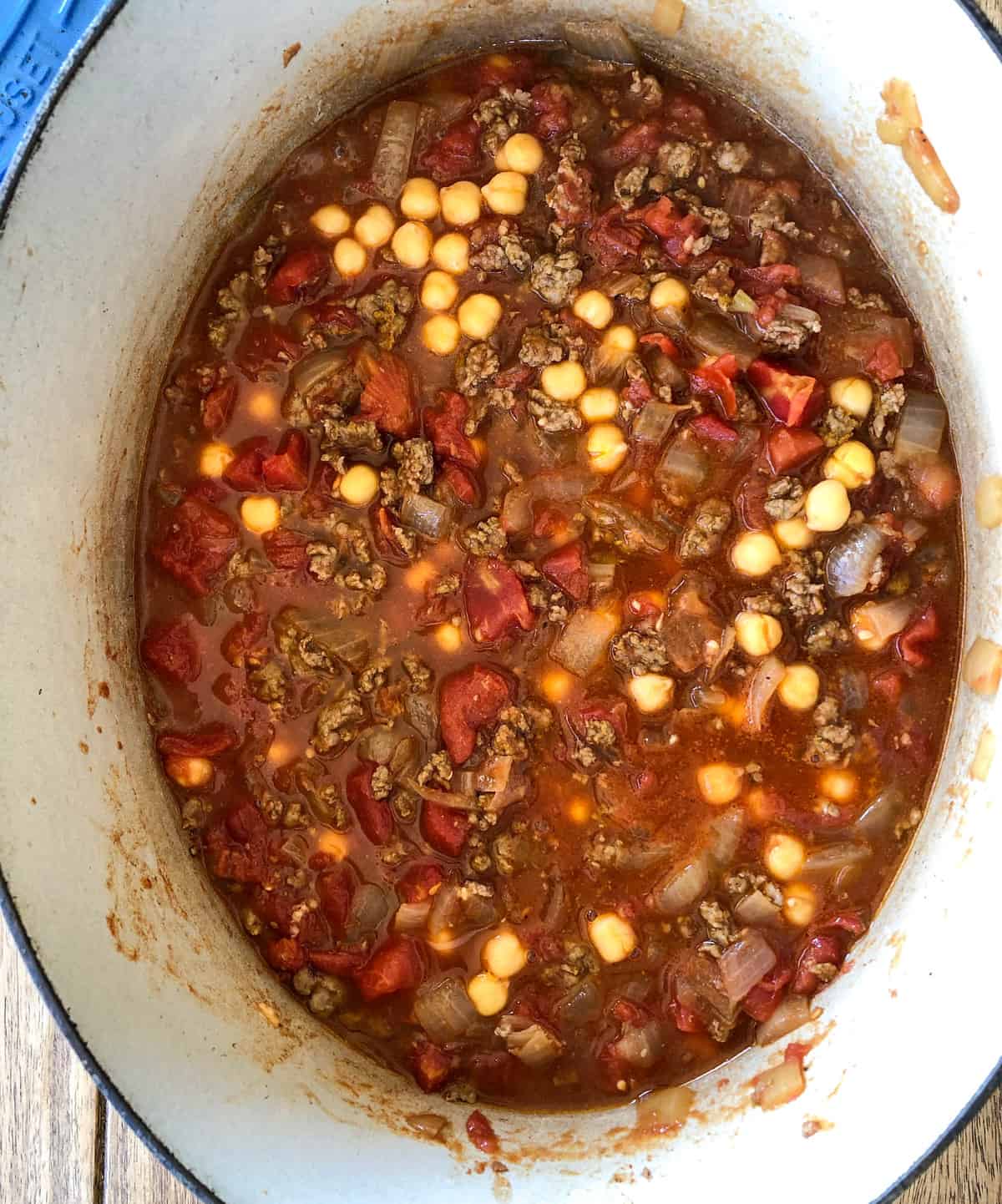 Boom! Tasty Lamb Chili!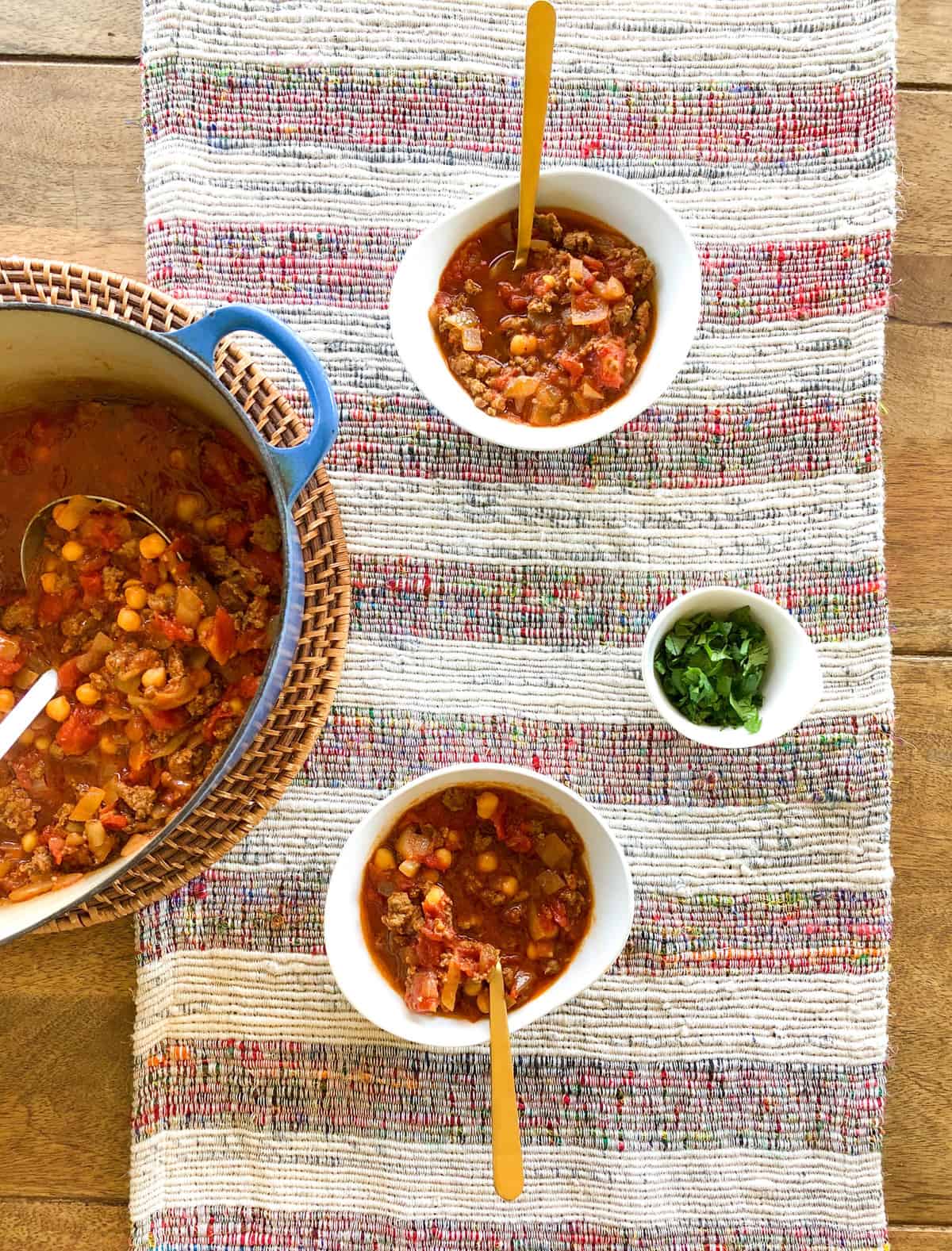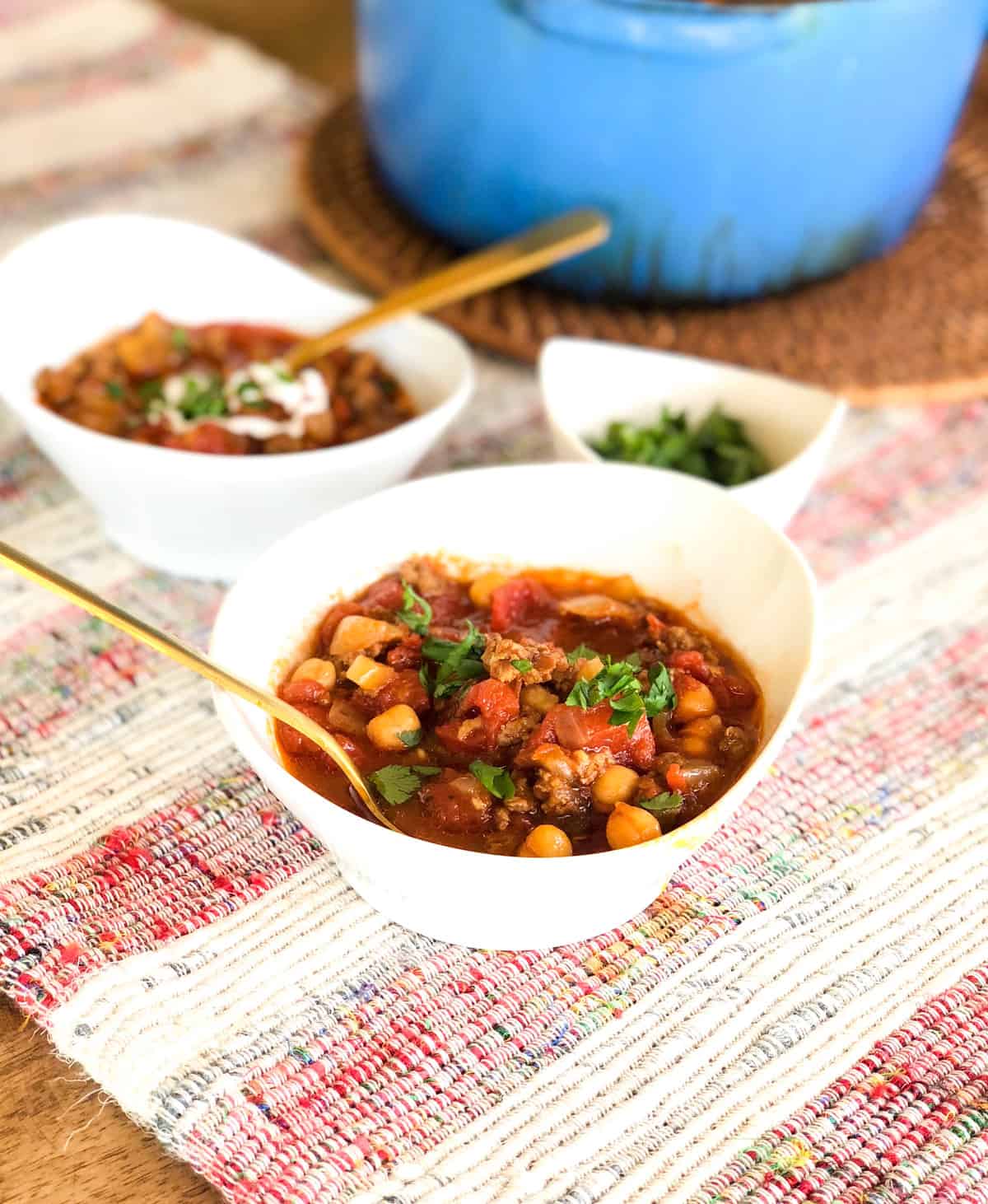 If you love lamb then you definitely need to work this into your menu. Especially this month… the month for Lamb Lovers!
California Lamb Chili
Ingredients
2 T. Olive Oil
1 Yellow Onion, diced
4 Cloves Garlic, minced
1 lb. Ground Lamb
1/2 t. Turmeric
1/2 t. Cumin
1 t. Salt
1 t. Pepper
2 Cans Diced Tomatoes
1 Can Garbanzo Beans, drained and rinsed
3/4 C. Beef Broth
Instructions
Heat oil in a skillet. Add onions and sauté until translucent. Add garlic and sauté for about 30 more seconds.

Add lamb and seasonings. Sauté and crumble in skillet until lamb is no longer pink.

Transfer to a large stock put and add the rest of the ingredients and simmer for an hour.
Notes
Serve with chopped cilantro and sour cream if desired.
Here is another Chili recipe we just featured: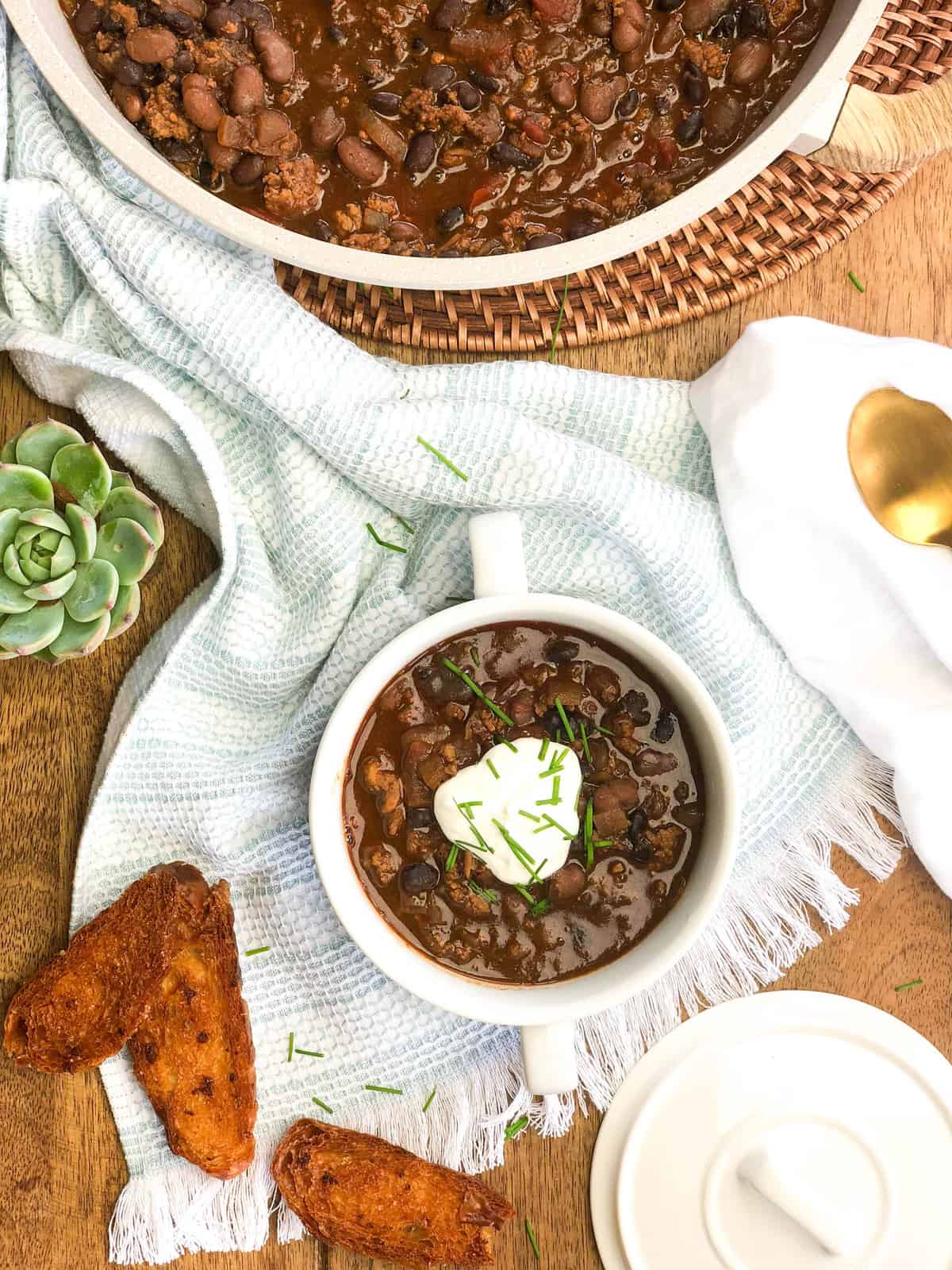 SaveSave
SaveSave
SaveSave
SaveSaveSaveSave