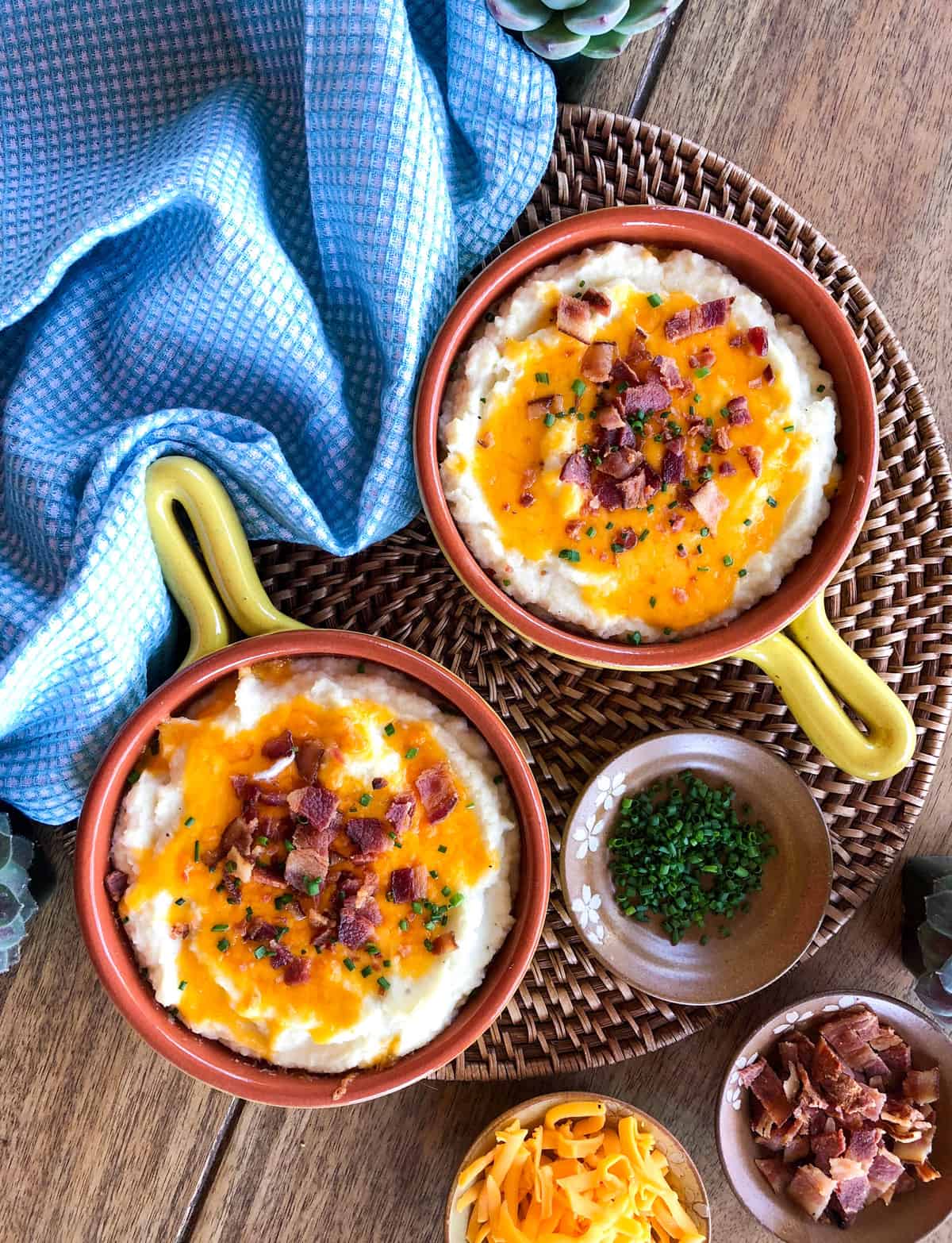 CA GROWN Blog
Discover. Learn. Connect.
Loaded Cauliflower Mash
February 21, 2018
Eat the Season!
Sign Up For Weekly Recipes
« Back to Recipes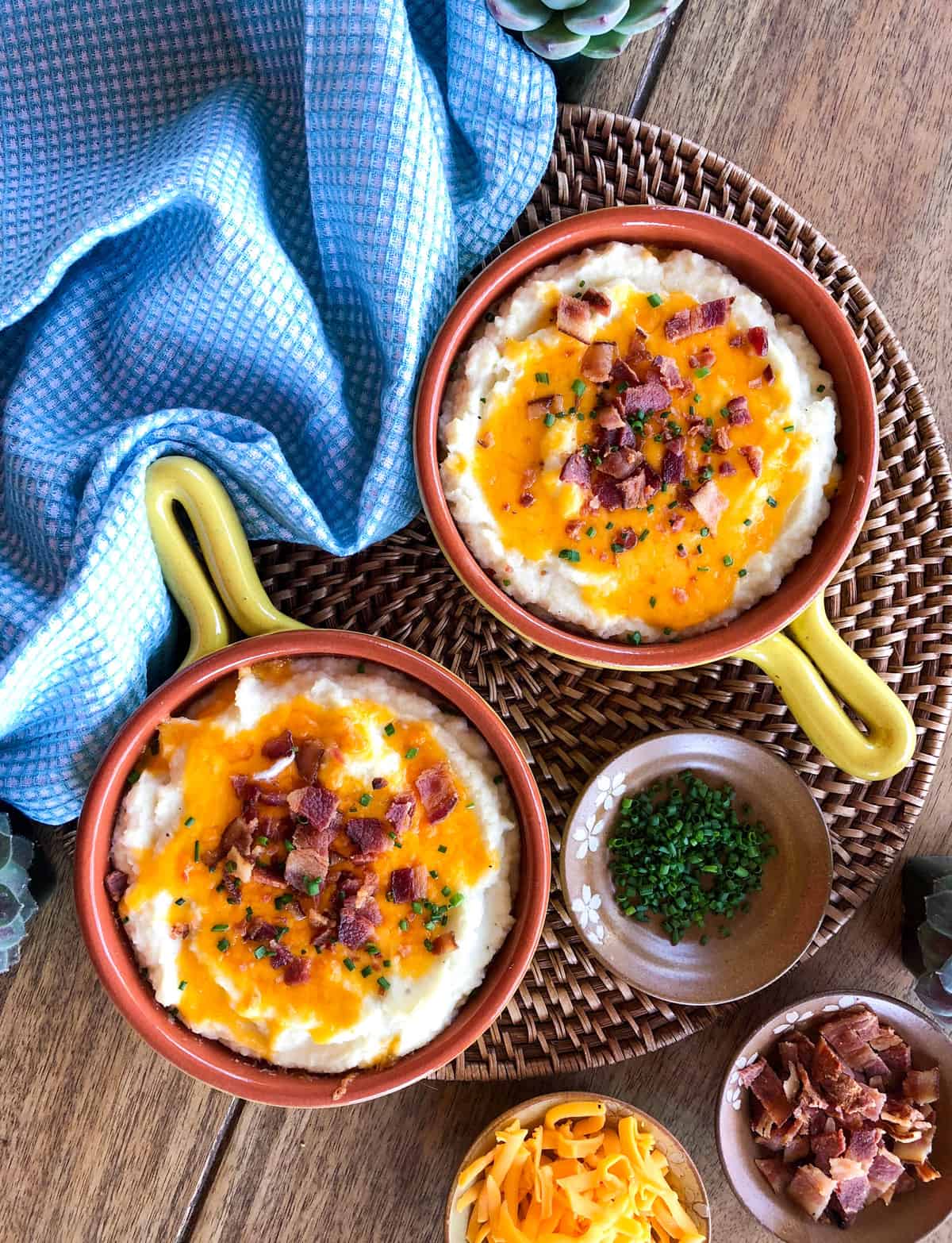 Loaded Cauliflower Mash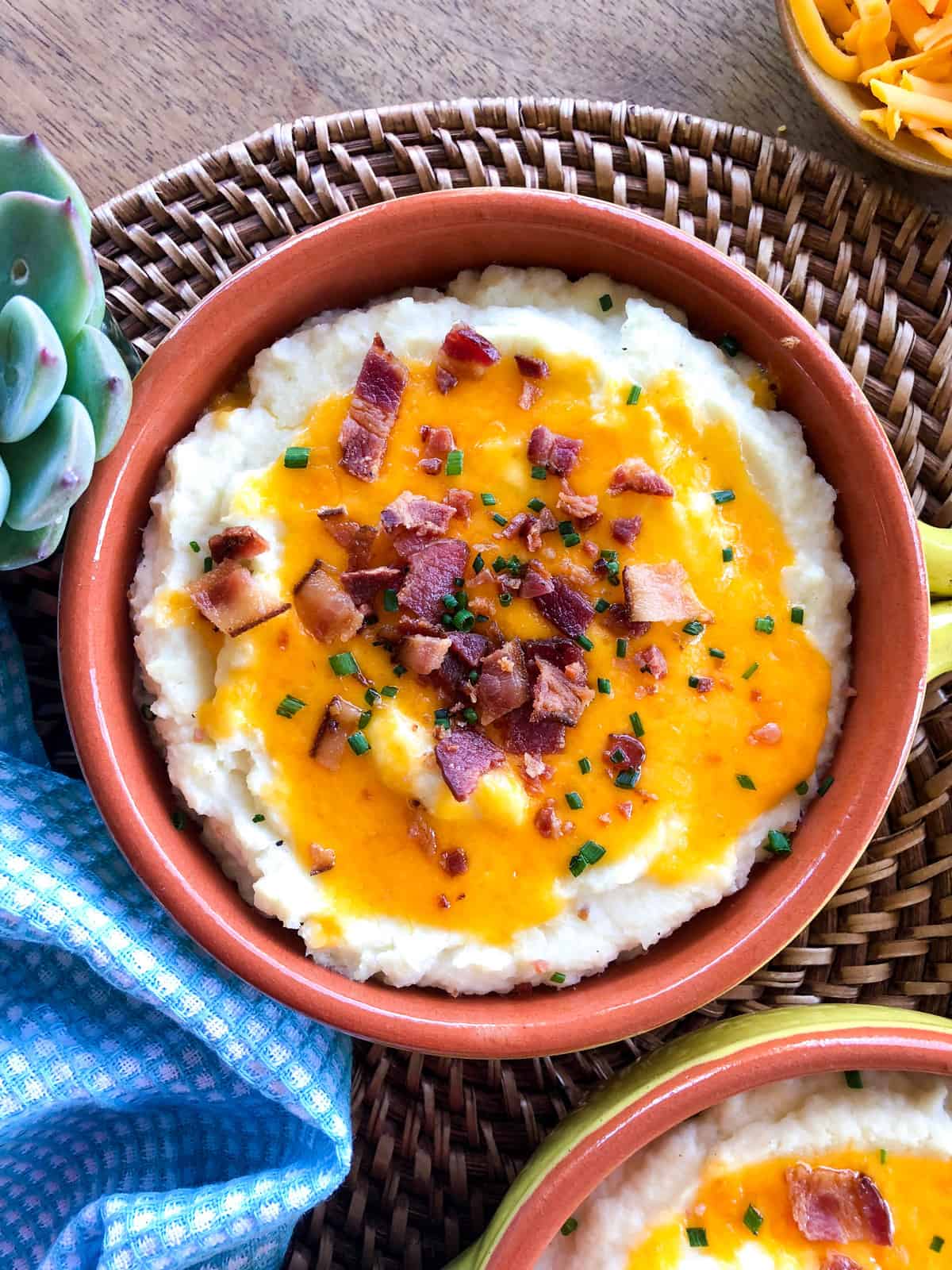 I'm all about the new cauliflower craze, are you?
I've been trying to cut back on carbohydrates in my diet and cauliflower is the perfect alternative. It not only looks like potatoes, but it pretty much has the same texture and weight!
And you can dress them up just like potatoes. I made mine to mimic a loaded baked potato…. crisp bacon, gooey cheese and minced chives top a creamy, garlicky cauliflower base!
Yes. It's that heavenly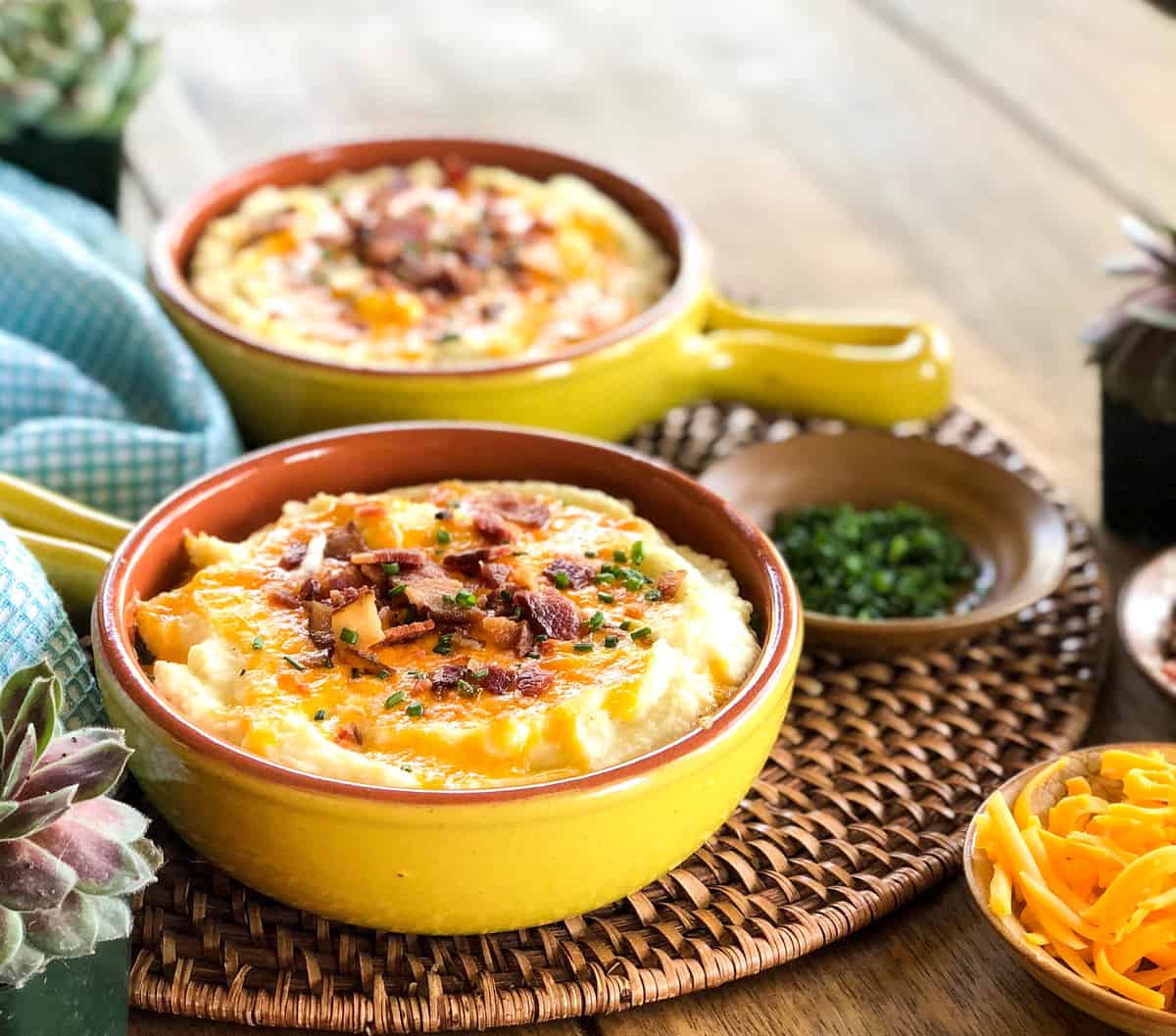 Can you even stand it?
You might be asking yourself how does it taste? Well, I might be so inclined to say it actually tastes BETTER than a loaded baked potato.
It's not heavy.
You don't feel like taking a nap after you eat it.
It's just good, wholesome food.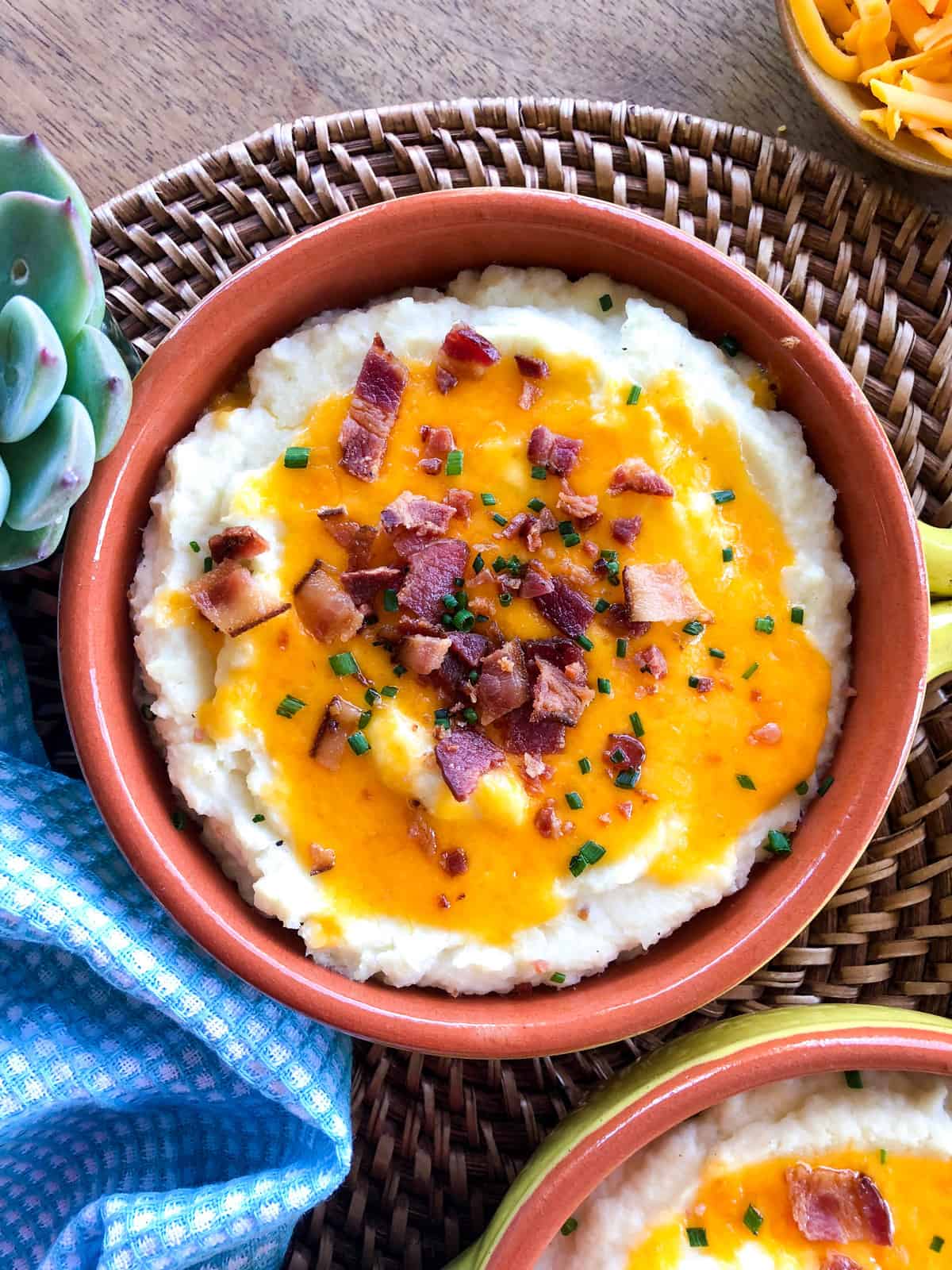 Of course, it is cauliflower, so if your body goes into convulsions just thinking about cauliflower, I would advise against it. But if you love, or even just like cauliflower, you have to try this recipe!
I've converted some "likers" into "lovers" with this recipe!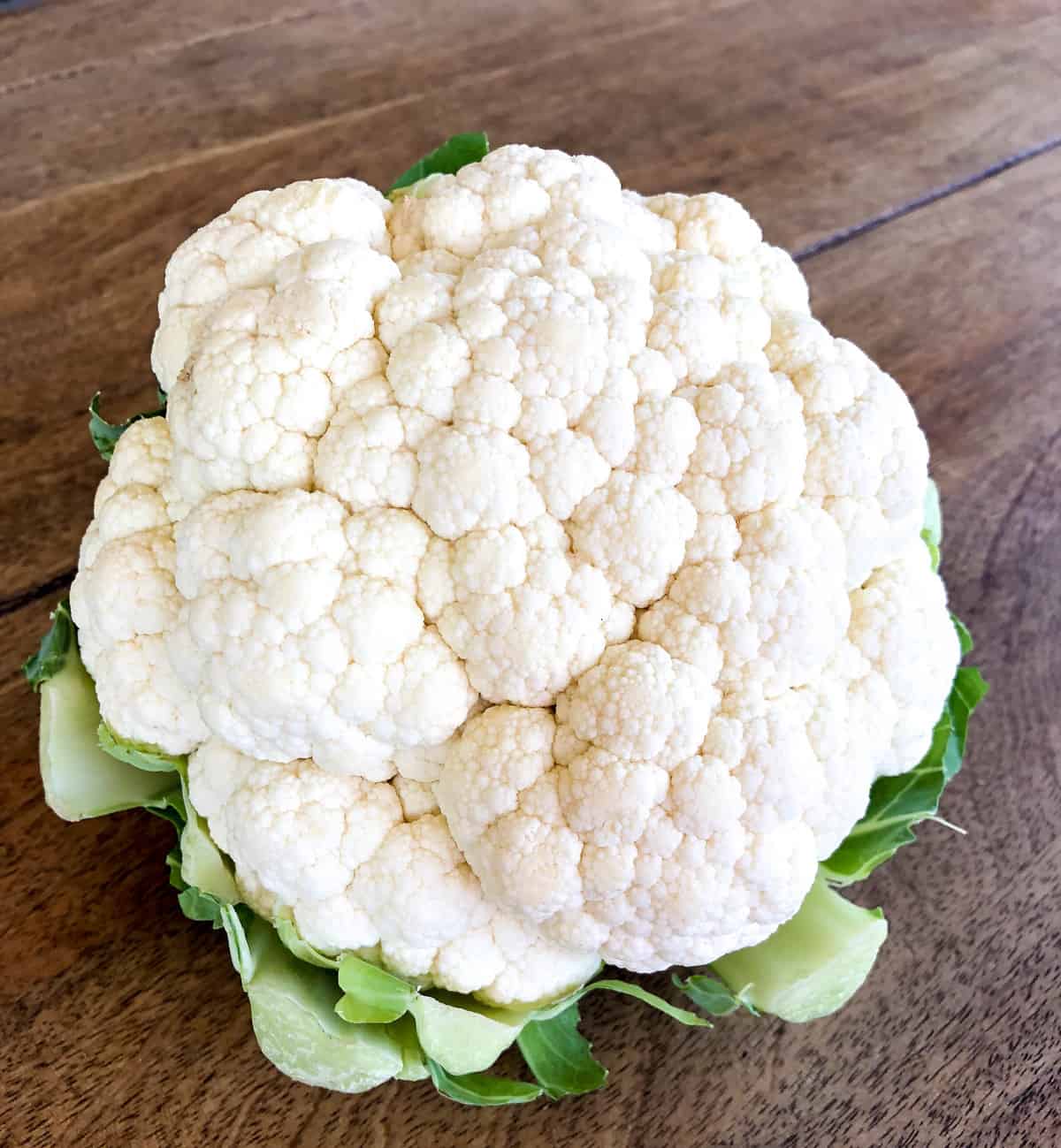 Of course, we start with a big ol' head of California cauliflower. The best!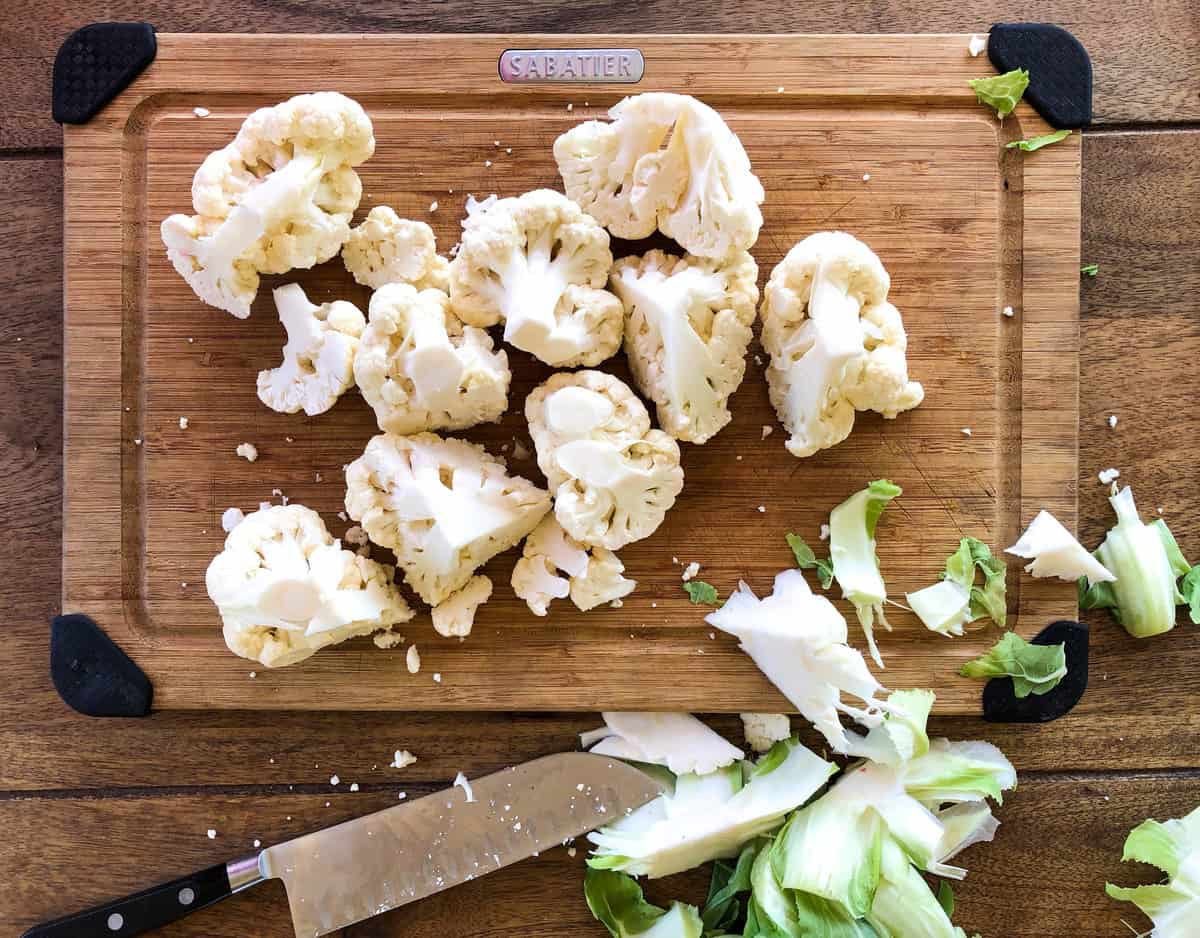 Remove the outer leaves and core, and then rough chop the florets into large chunks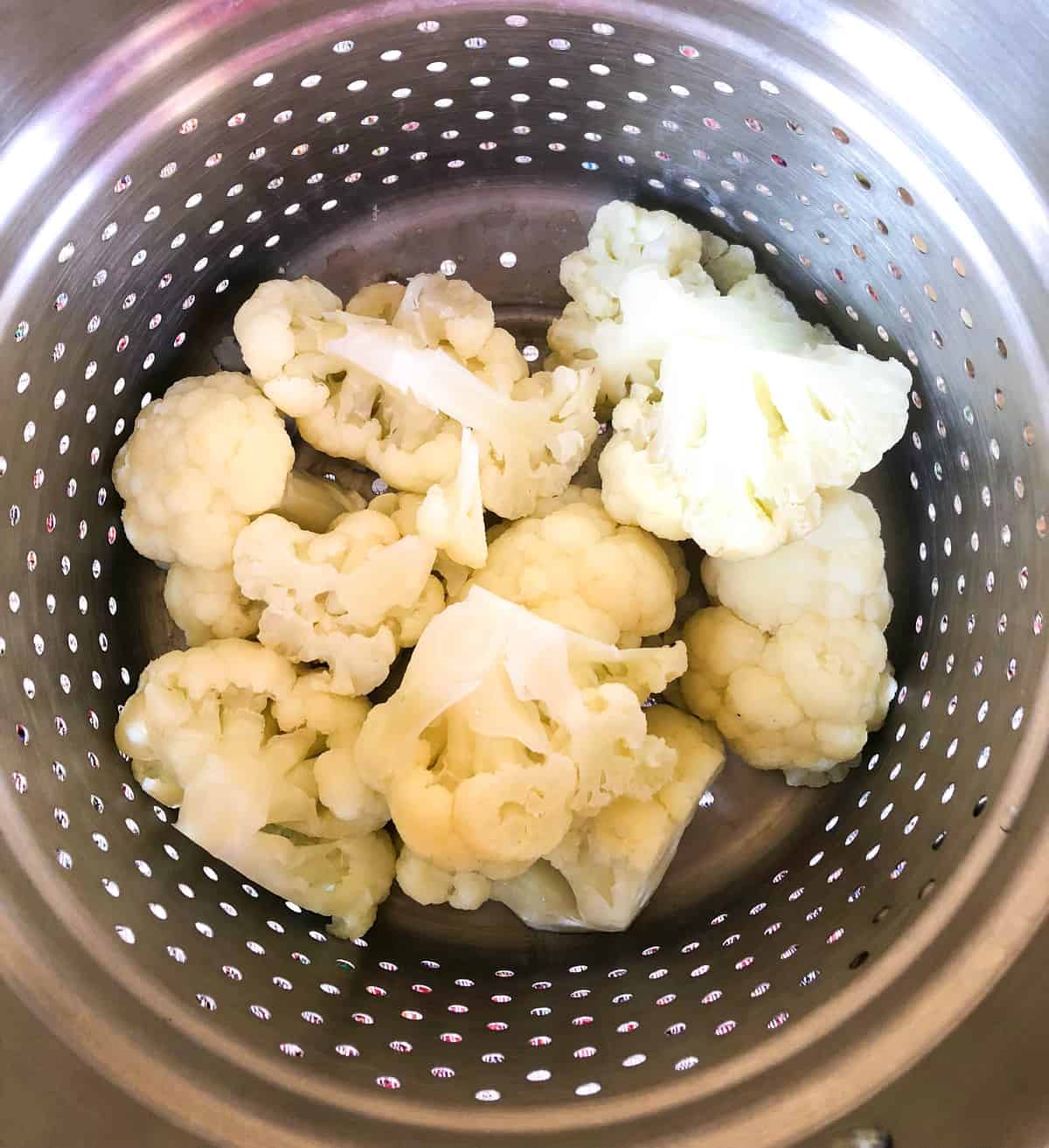 Place in a steamer and steam for 10 minutes or until tender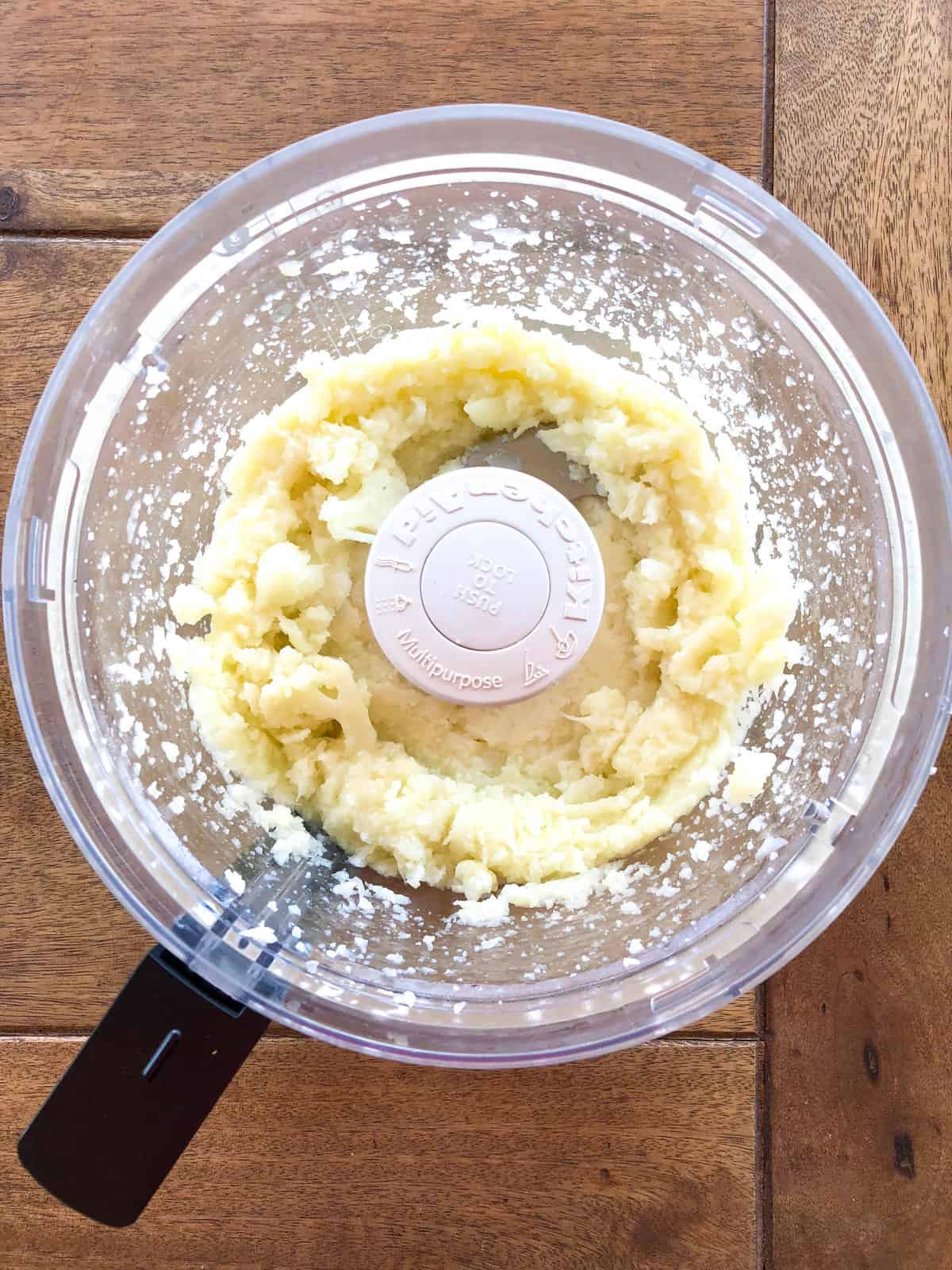 Place in a food processor or blender and mix until whipped up a bit. You can also use a hand masher, no worries!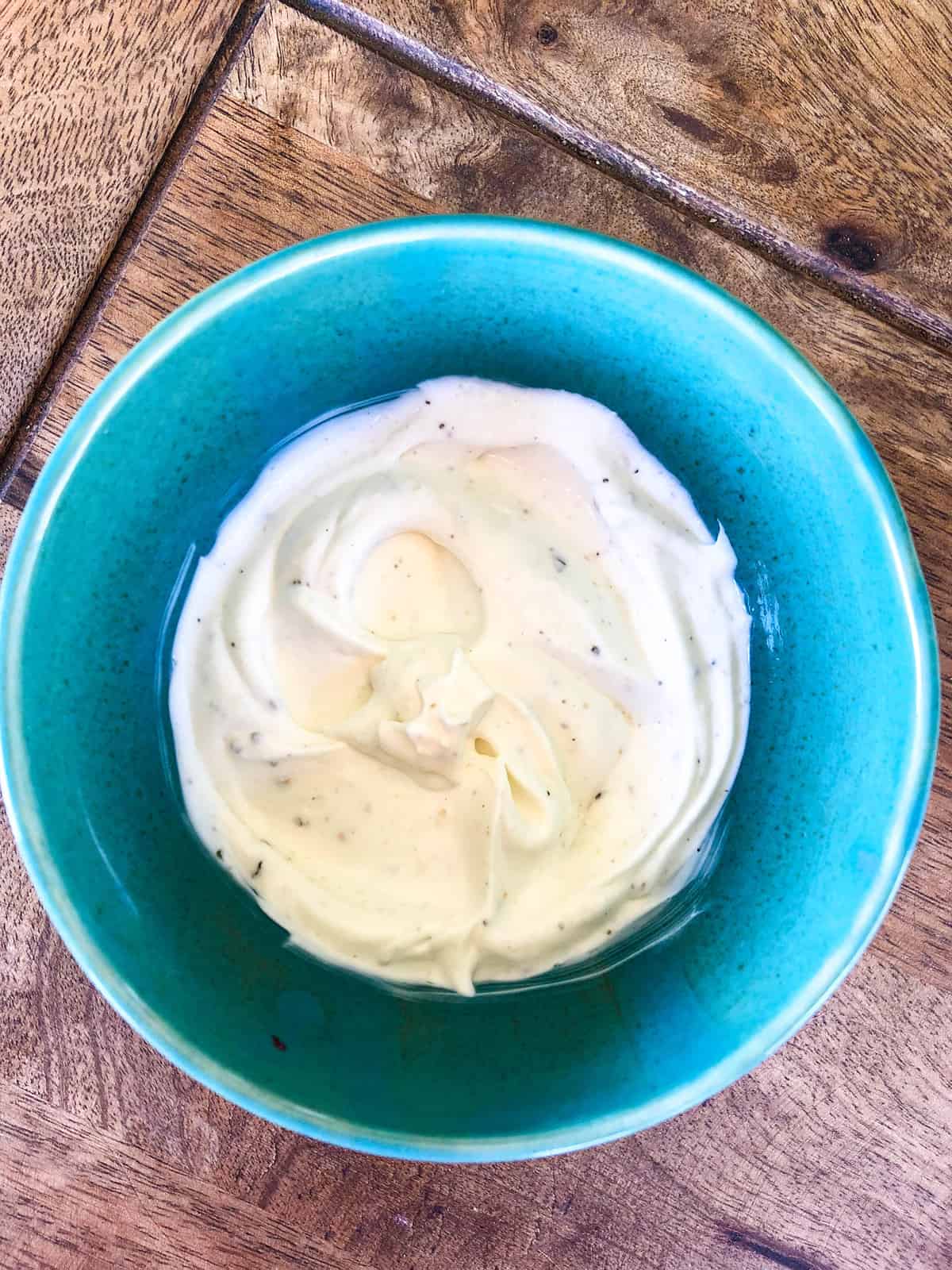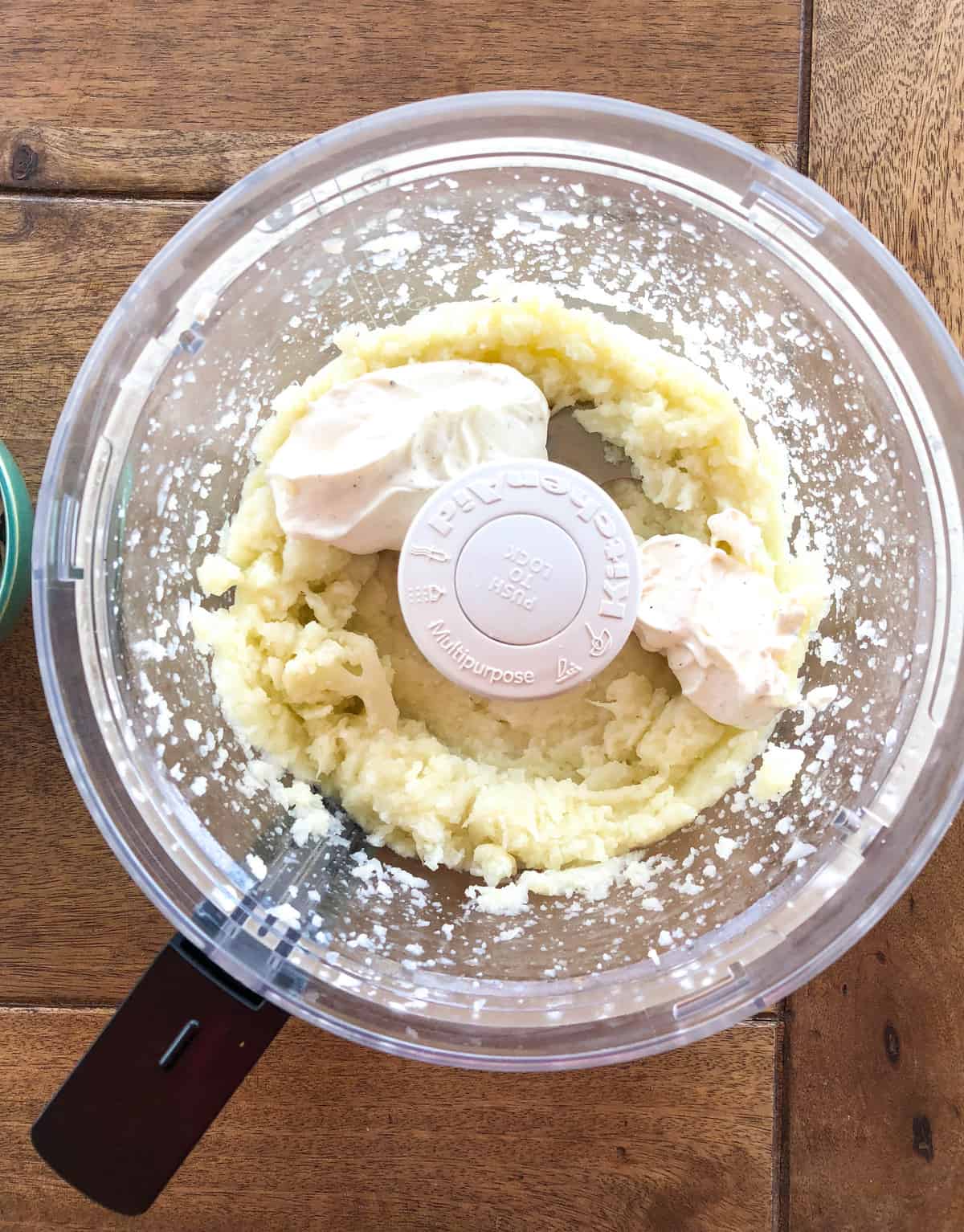 Next, the sour cream mixture goes in. It's just a bit of cream cheese, sour cream, garlic salt and pepper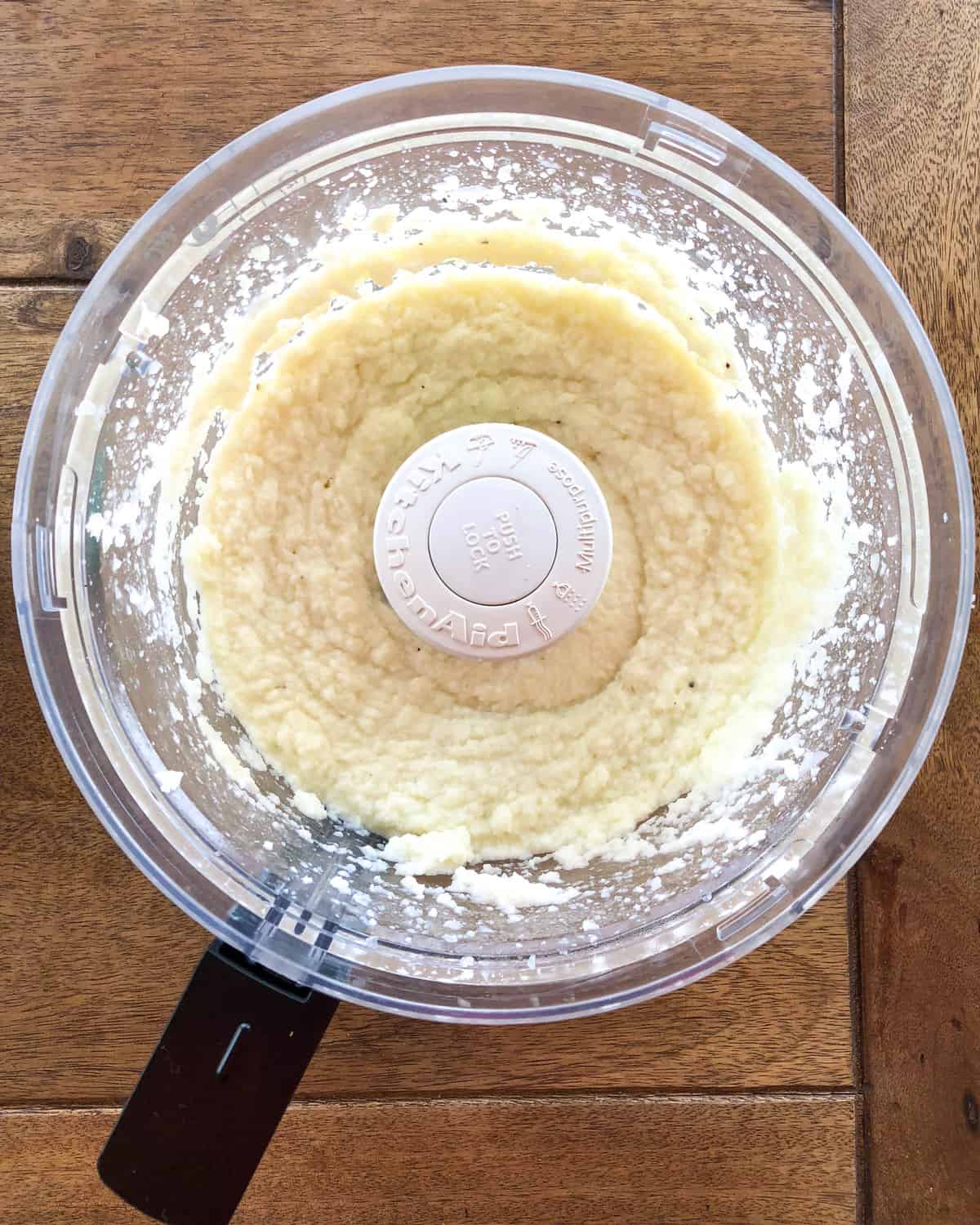 Whip that up again to incorporate all the ingredients and spoon into a casserole dish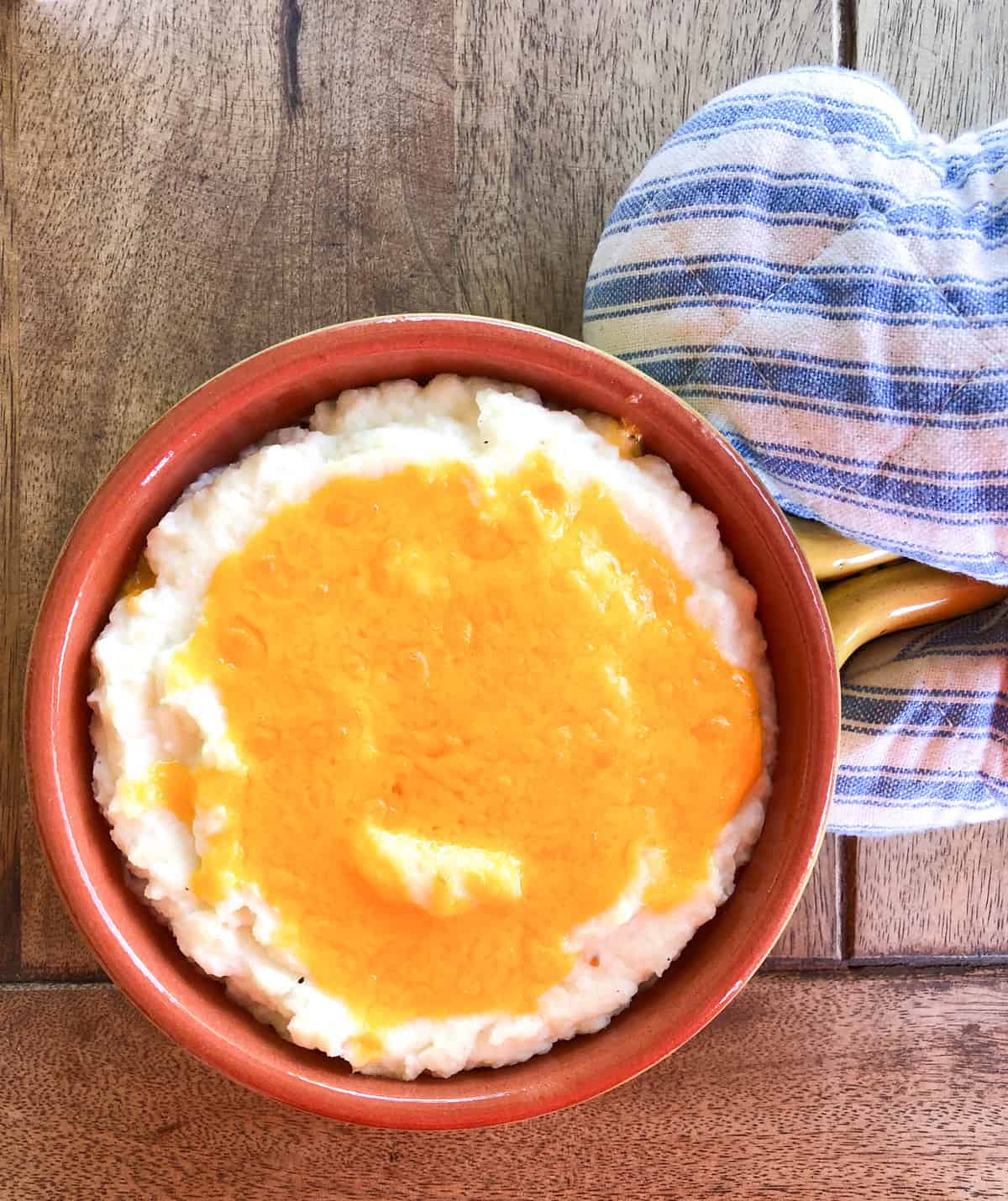 Bake in the oven for 10 minutes, top with cheddar cheese and bake for an additional 5 minutes, or until the cheese is melted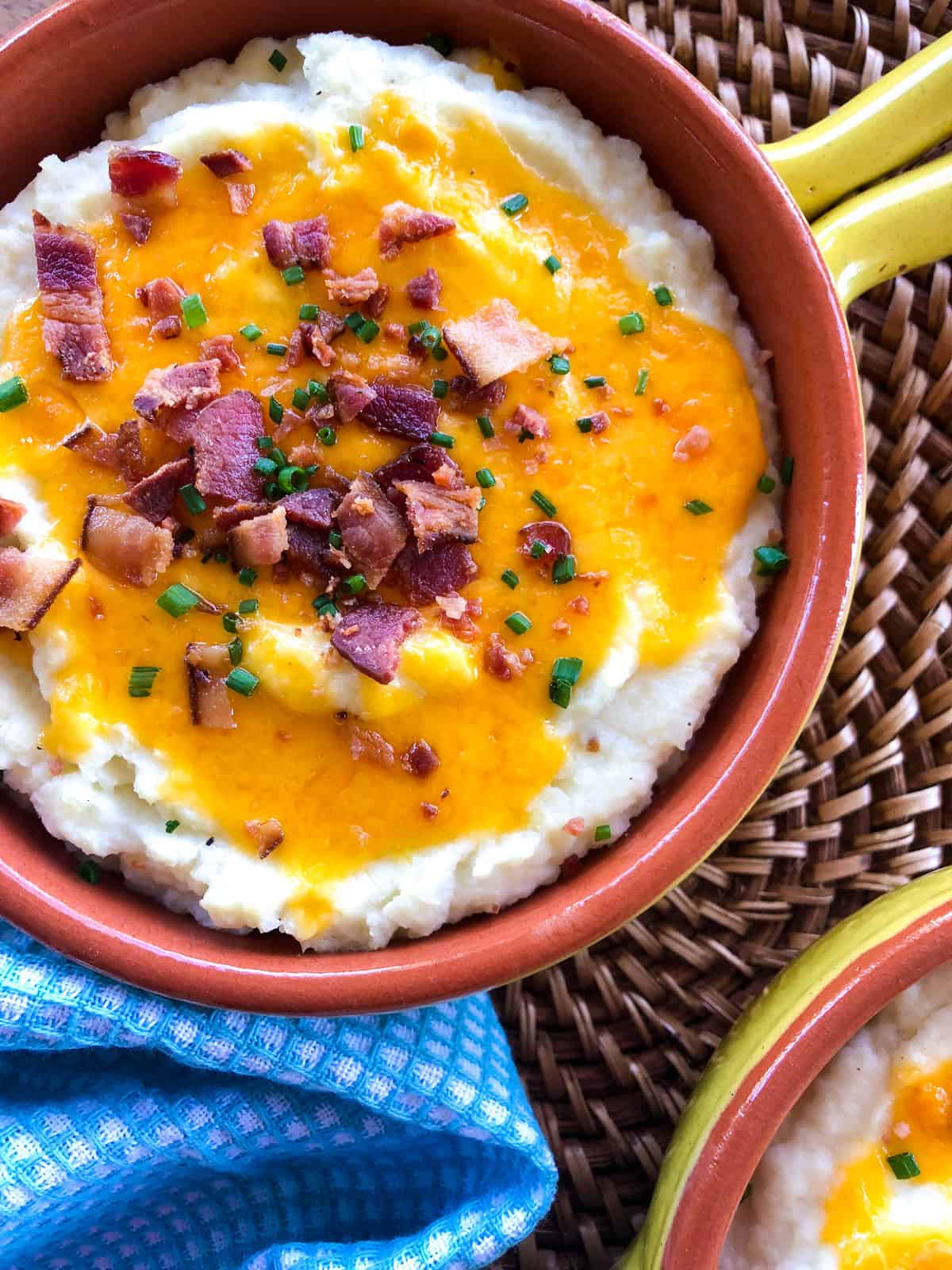 Bam-0! Dinner tonight!
Oh, did I mention I eat this as my main course?
It might not be enough for some, but for me…. it's all I need!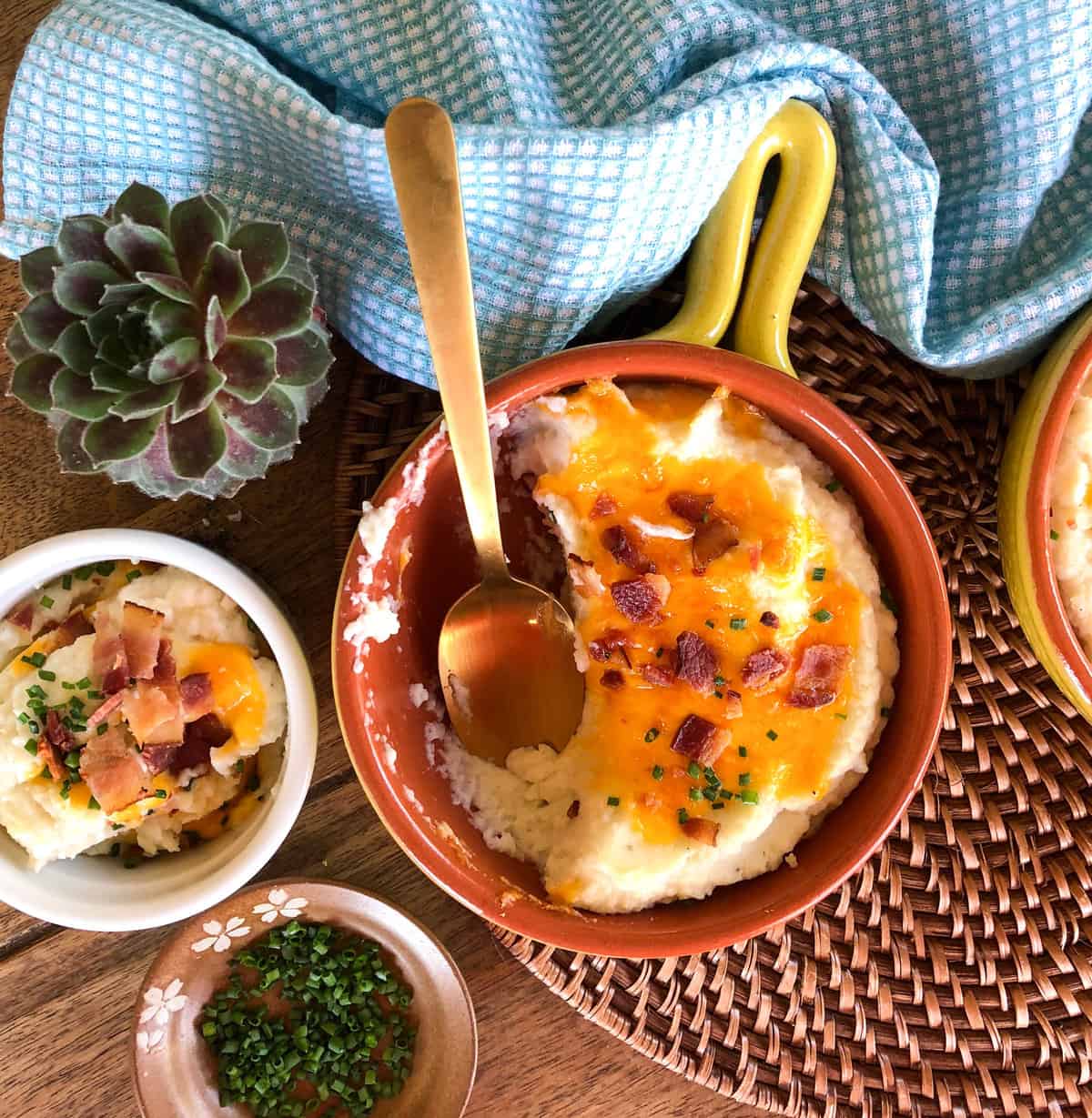 If serving as a side dish, this recipe makes 6 portions.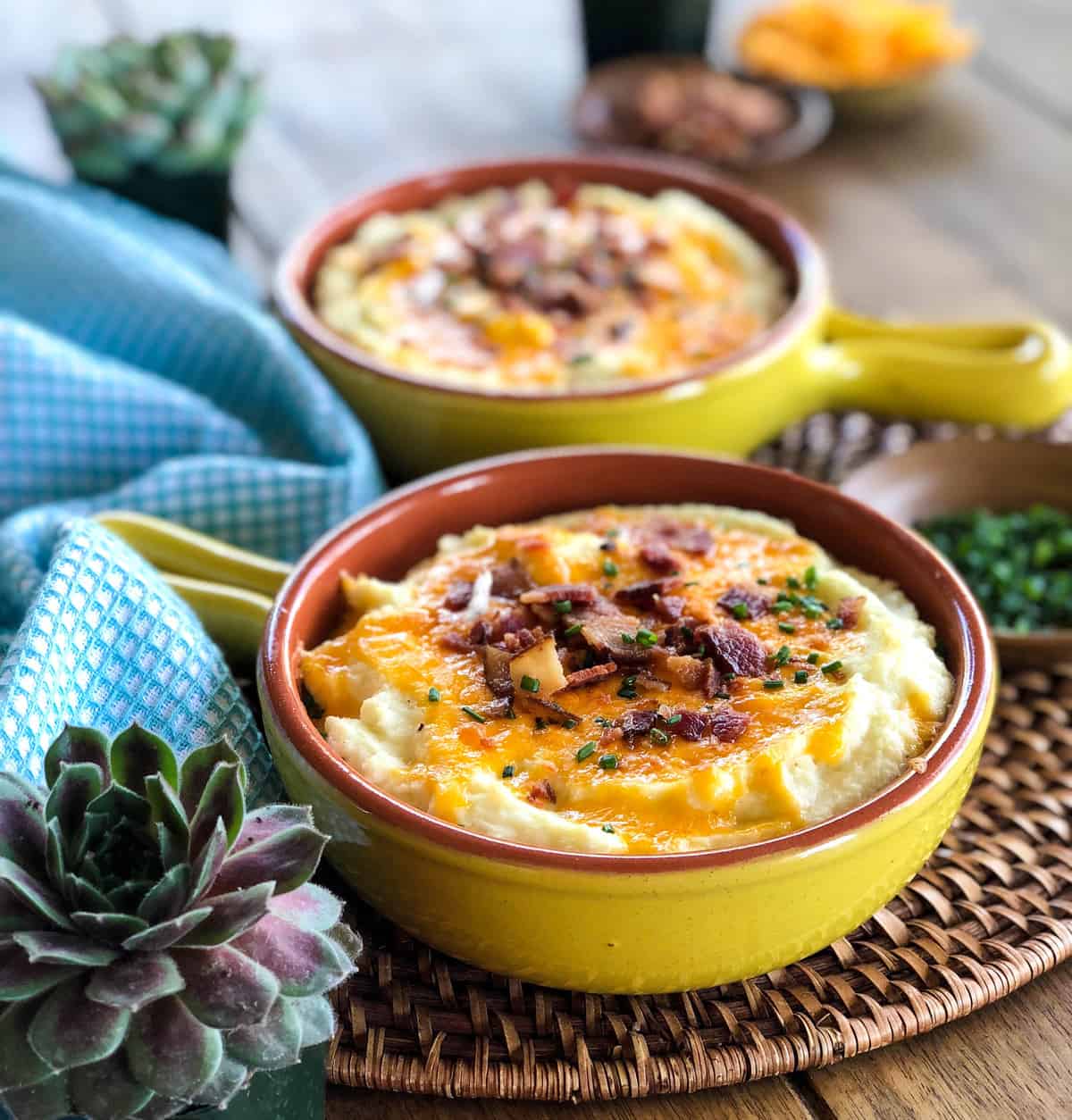 And they make perfect leftovers!
Or, you make a double batch and have them every night this week!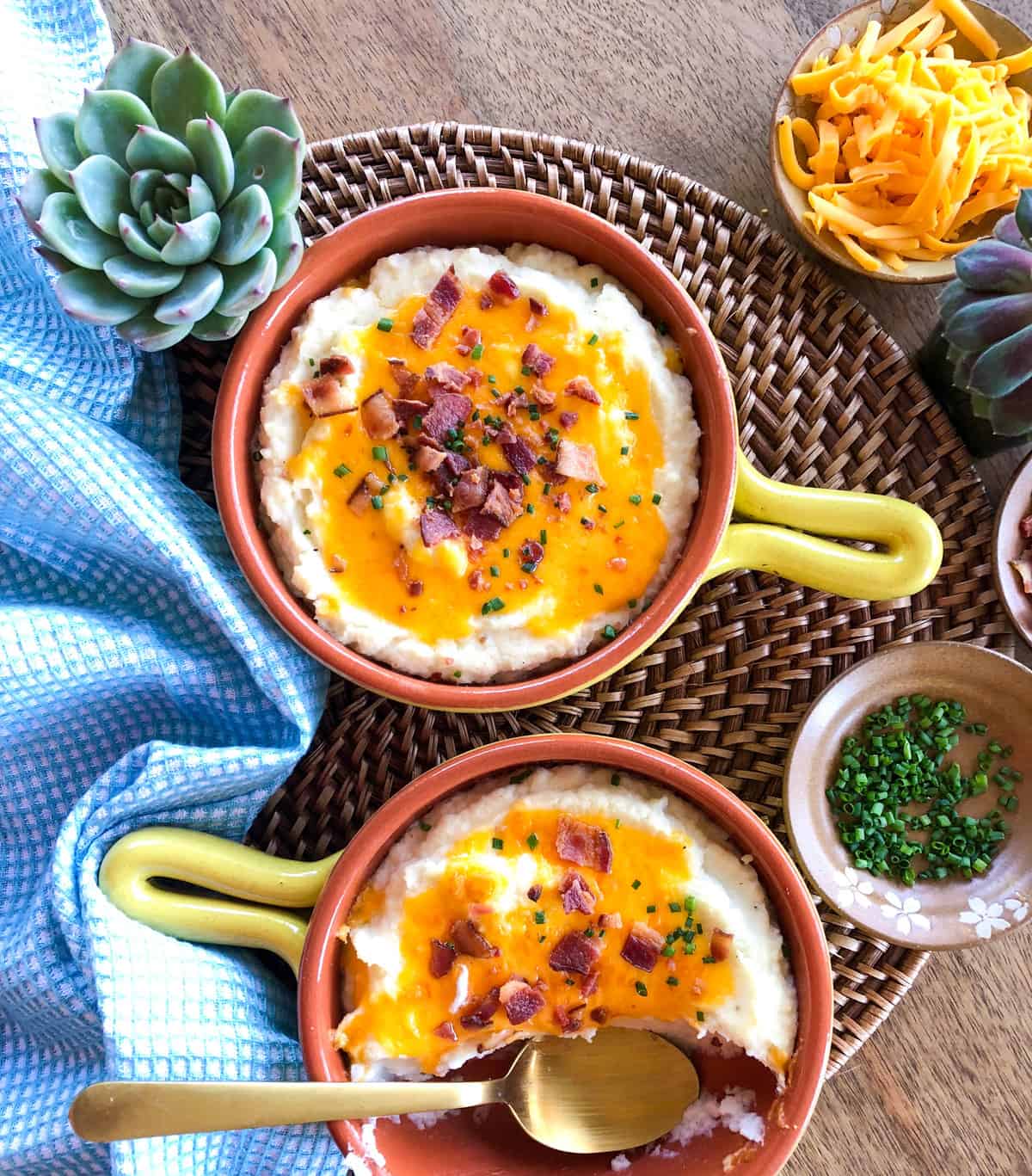 Ready to dig in?
Here is the easy recipe for ya…
Loaded Cauliflower Mash
2018-02-22 01:44:39
Serves 6
Ingredients
1 large head cauliflower
2 oz. cream cheese, softened
2 oz. sour cream
1/2 tsp. garlic salt
1/2 tsp. pepper
1/2 cup shreddedd cheddar cheese
Cooked bacon and minced chives for garnish
Instructions
Preaheat oven to 350
Remove leaves and core from cauliflower and rough chop into large chunks
Place in a steamer and steam for 10 minutes. allow to drain off as much water as possible
Place cooked cauliflower into a food processor and mix well
Combine cream cheese, sour cream, garlic salt ans pepper. Add to the cauliflower mixture and mix until well combined
Place in a casserole dish and bake in oven for 10 minutes. Add cheese and bake for an additional 5 minutes.
Garnish with bacon and chives. Serve hot
California Grown https://californiagrown.org/
Looking for more cauliflower recipes? Here's one for ya…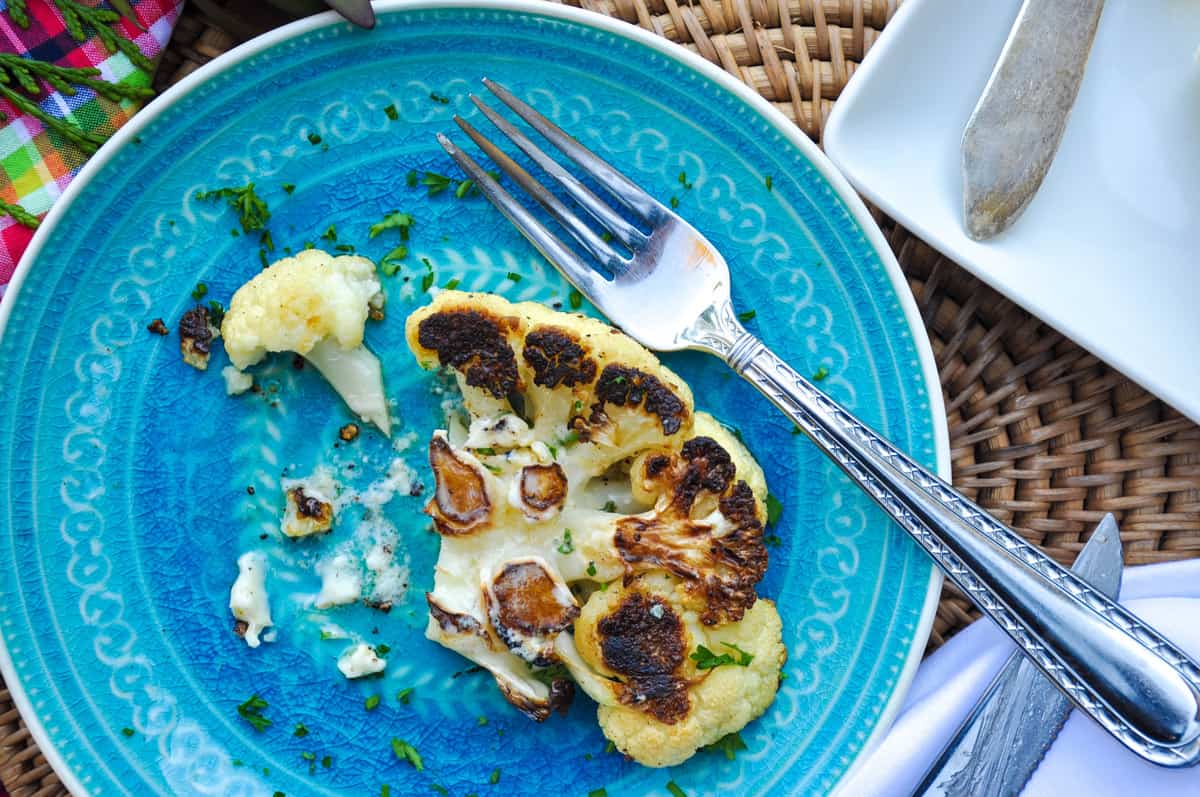 Cauliflower Steaks with Blue Cheese Butter
SaveSave
SaveSaveSaveSave
SaveSaveSaveSave