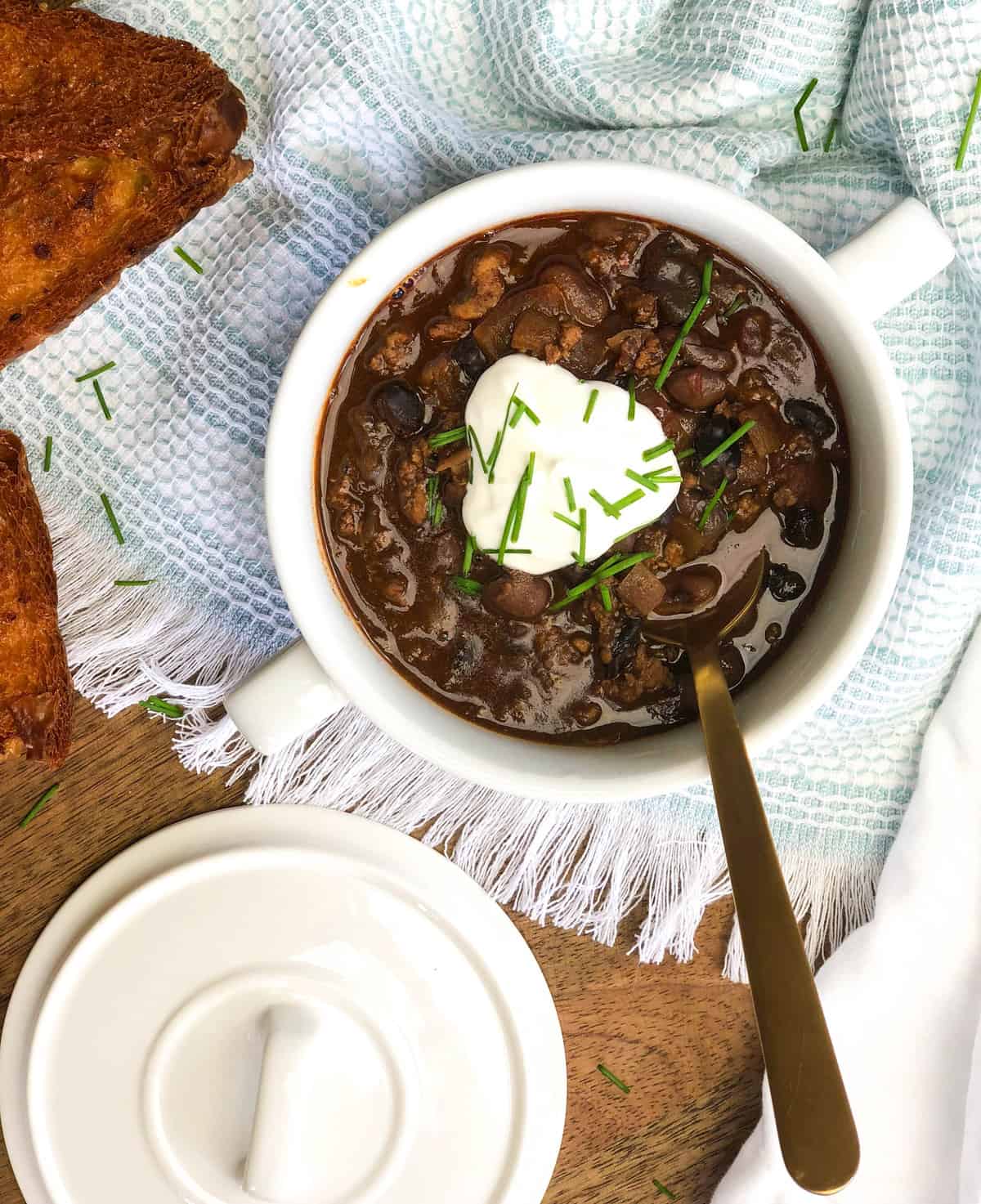 CA GROWN Blog
Discover. Learn. Connect.
Black Bean Turkey Chili
January 17, 2018
Eat the Season!
Sign Up For Weekly Recipes
« Back to Recipes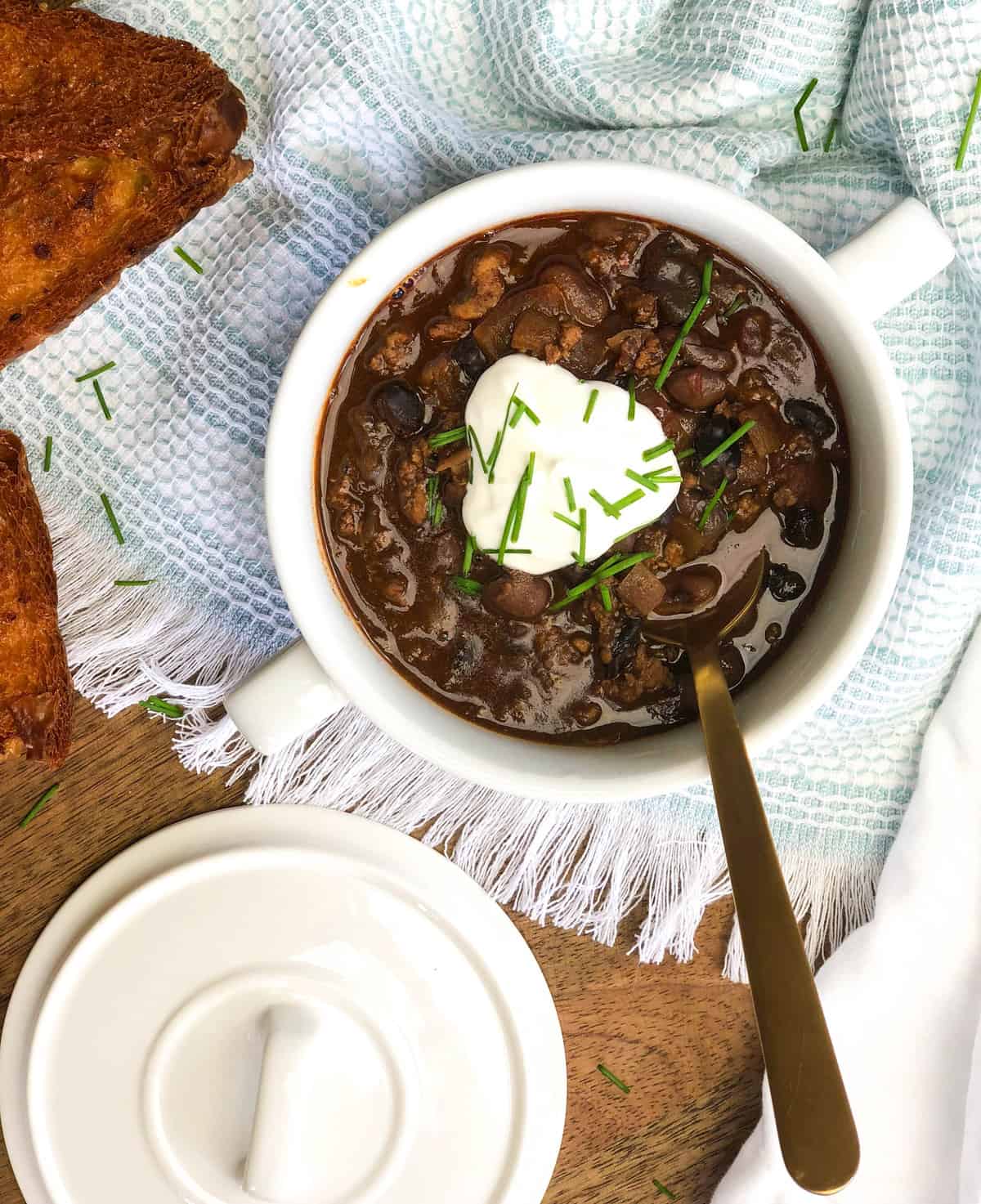 Black Bean Turkey Chili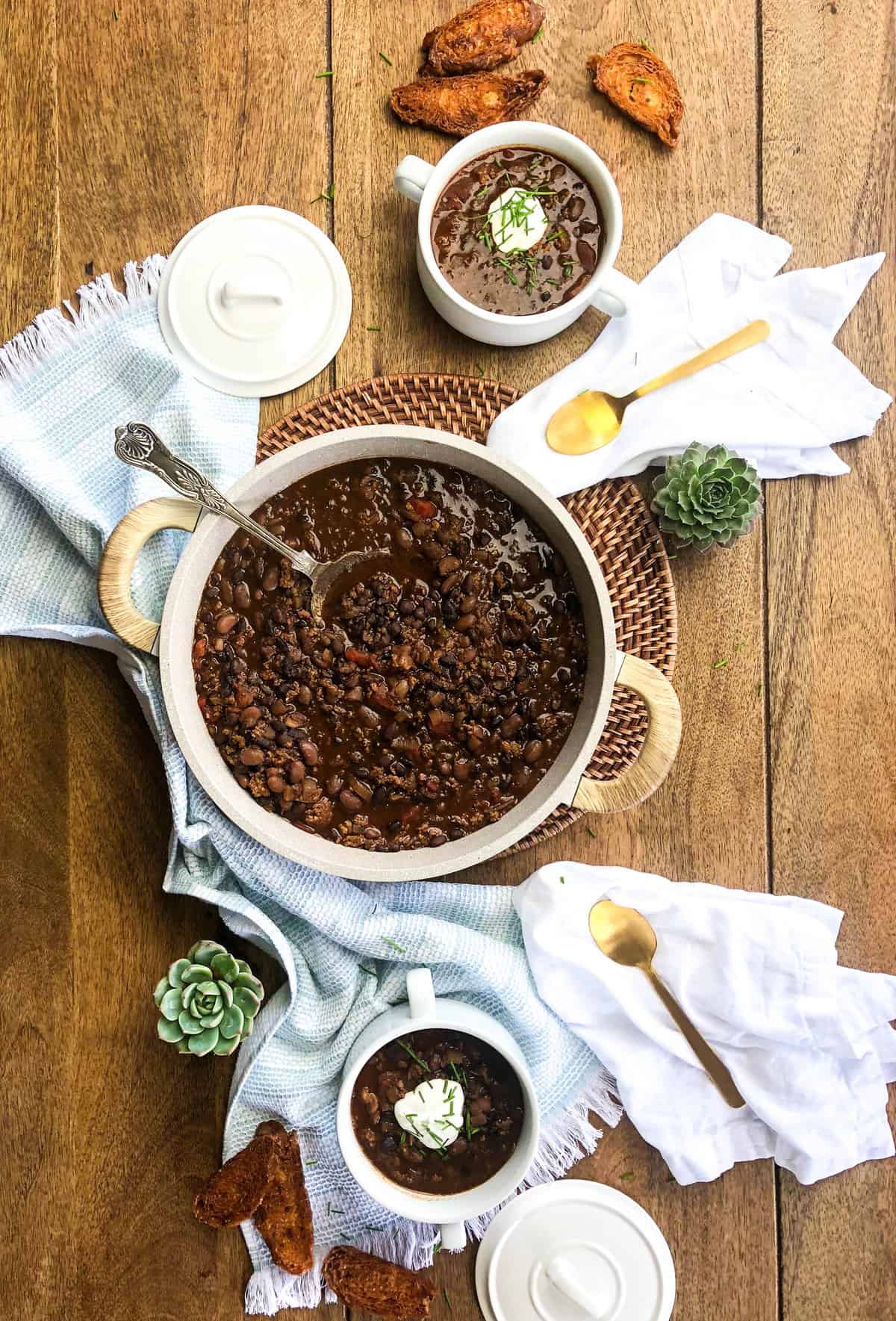 After last week's post, I was in the mood for more comfort food. The type that soothes the soul and satisfies the belly.
We love chili around here, so I figured I'd try my hand at making chili from scratch! I'm not using canned beans today… I'm using good ol' dried beans.
Did you know California produces about 3 million pounds of dried beans every year?
Thank you, California Bean farmers! We love em'… keep em' coming…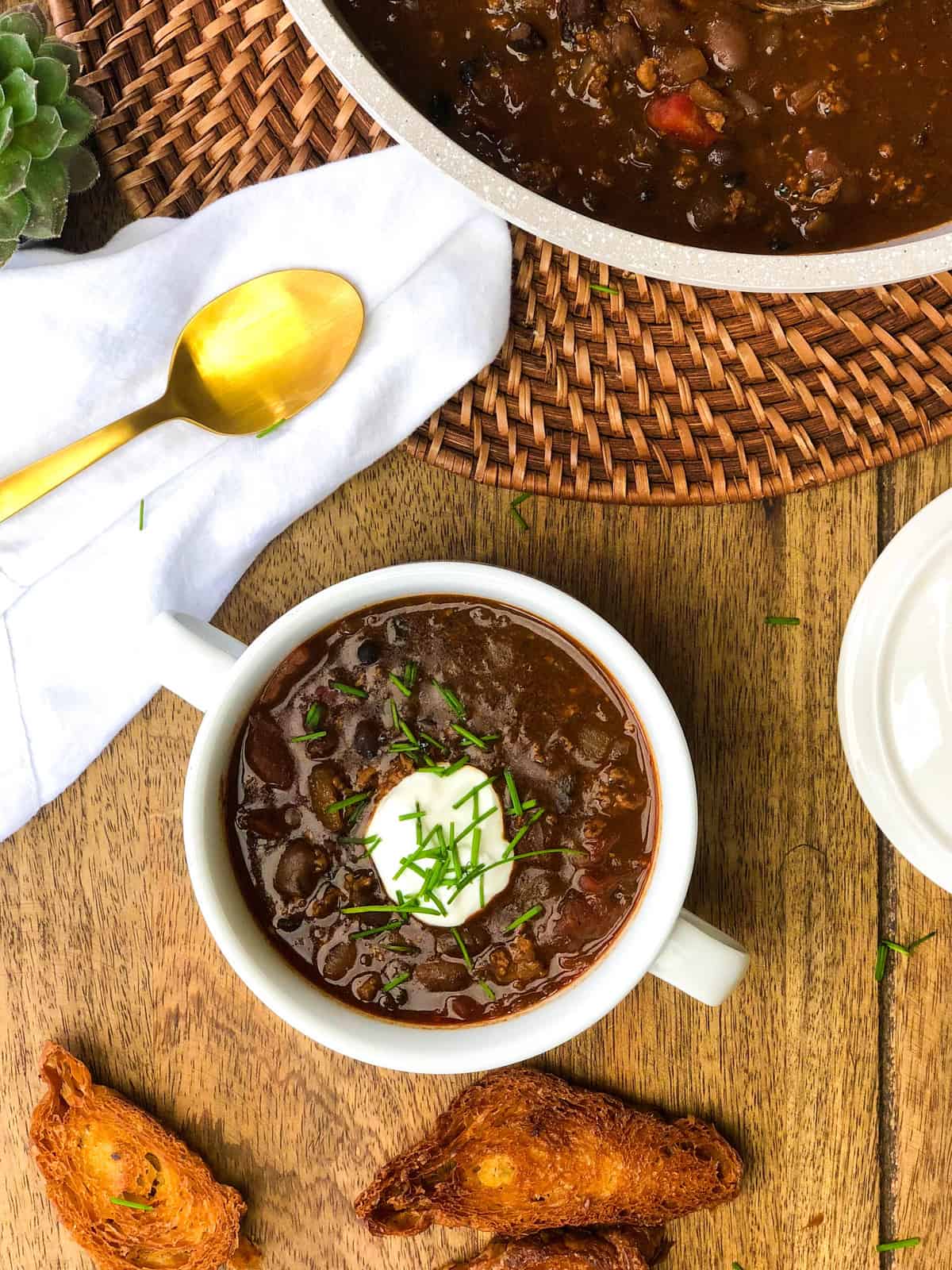 I know my title says Black Bean Chili, but I did mix it up and added some pintos beans as well. For the protein, I used Foster Farms ground turkey and a whole lot of herbs and spices. They're pretty common though, so I'm sure you will have them in your pantry.
Here is the base of the recipe…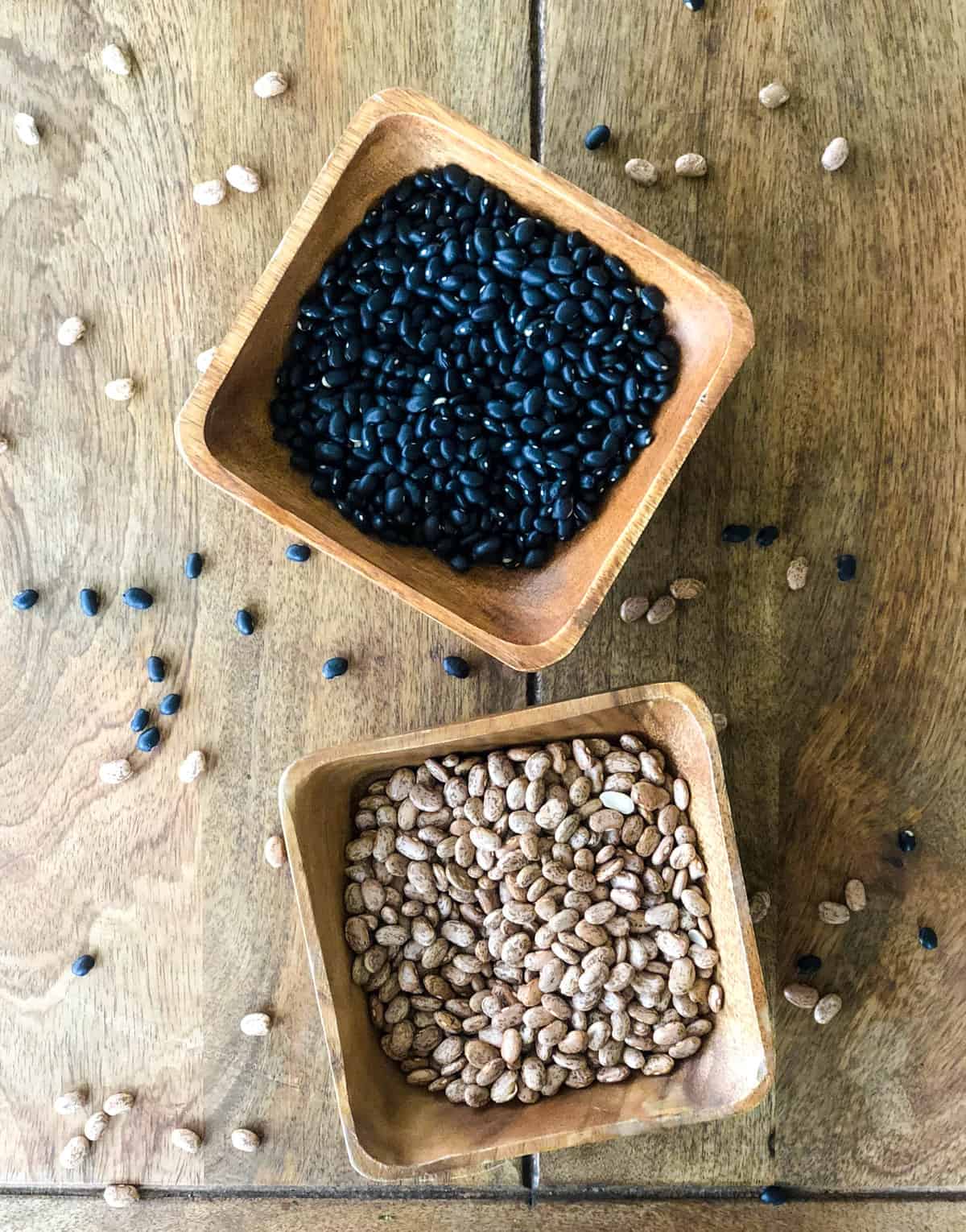 Aren't they beautiful? I also love that they have an abundant shelf-life… usually at least a year.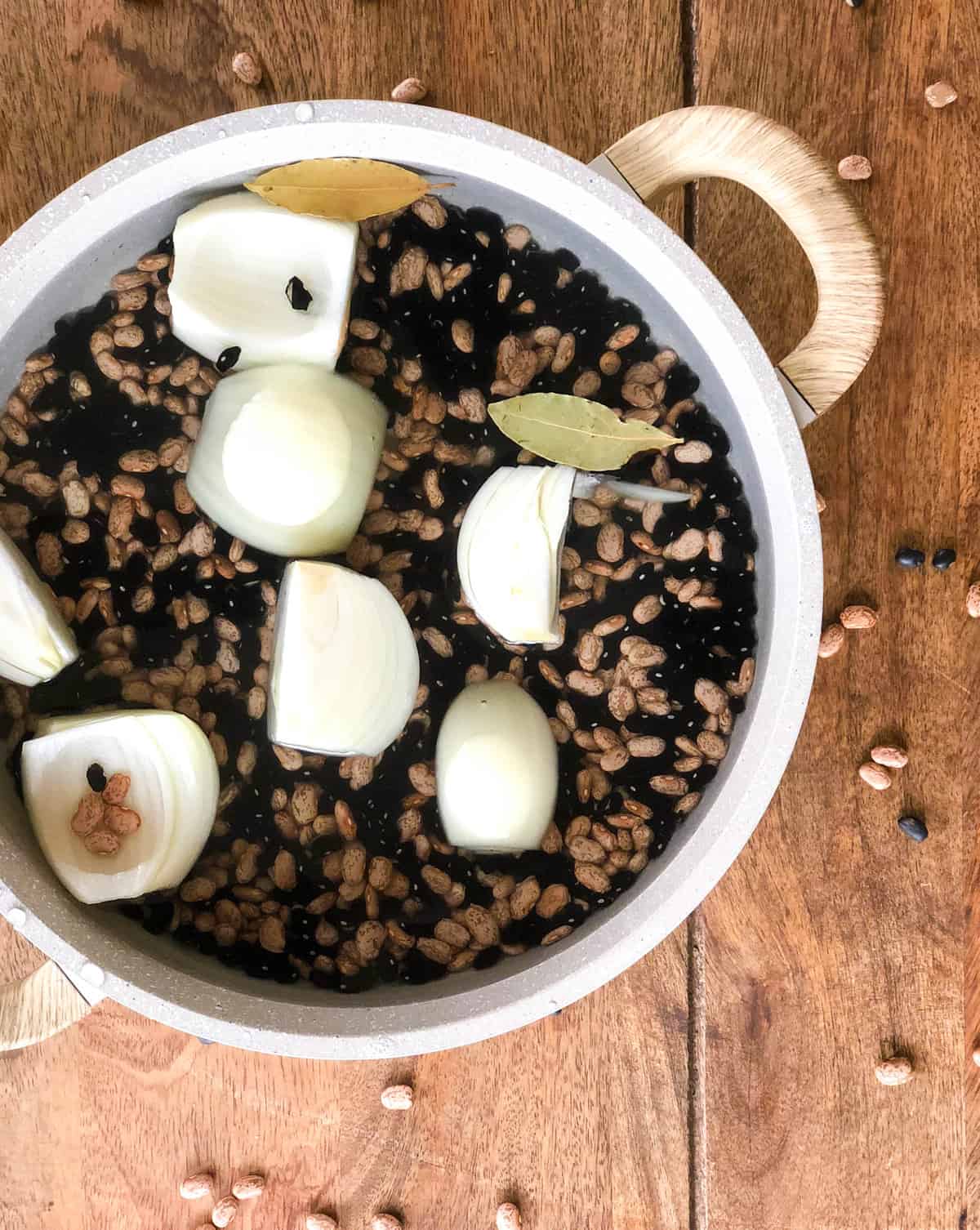 Start by adding the beans to a pot along with a quartered onion and a few bay leaves. Place on the stove and simmer for about 3 hours or until beans are tender.
Go read a book. Do some gardening. Take a nap!
At about hour two, we start making the turkey chili base…
Pour two tablespoons of olive oil into a skillet and heat over medium heat. Add diced onion, garlic and all the spices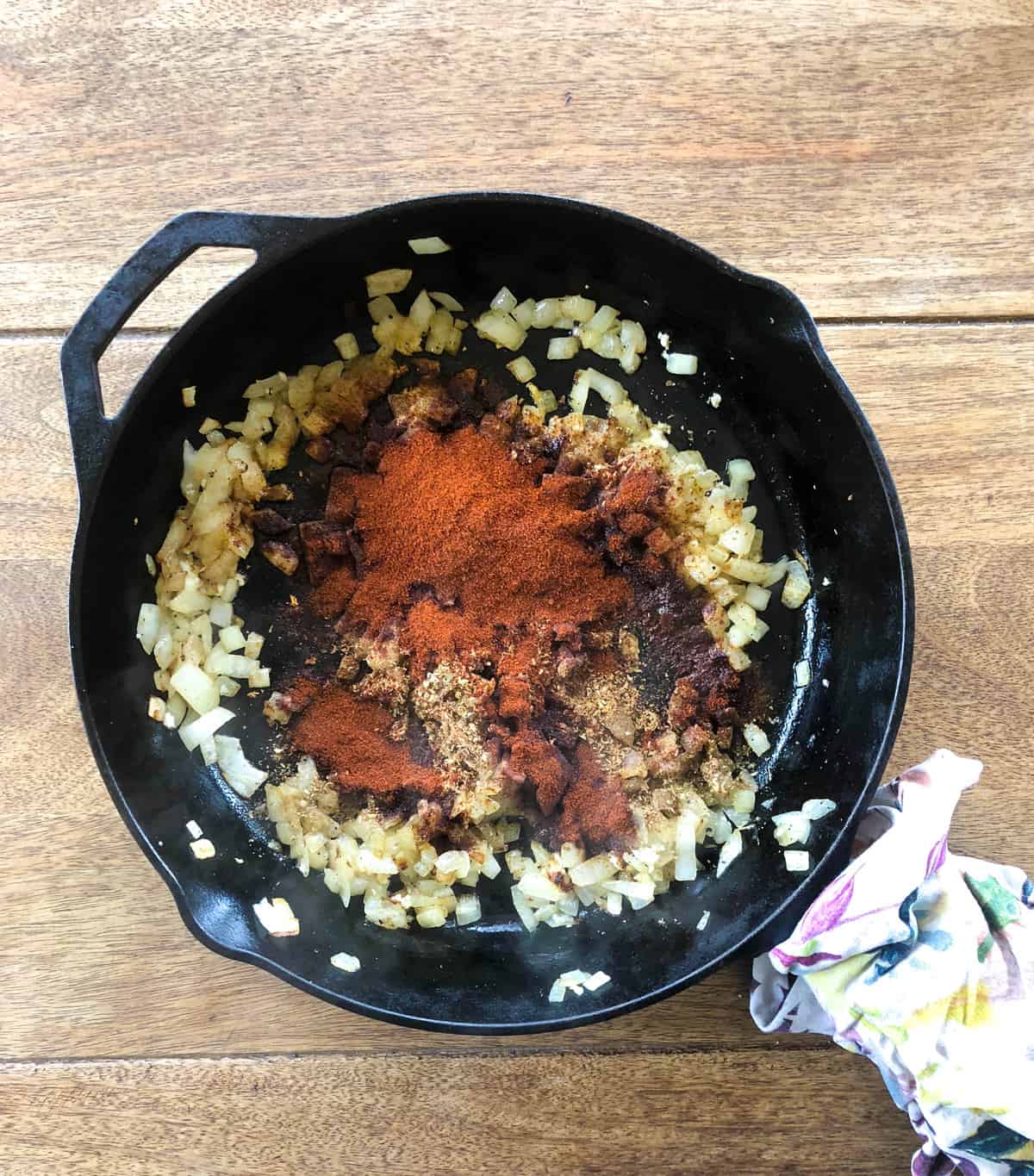 Stir and cook for another minute or so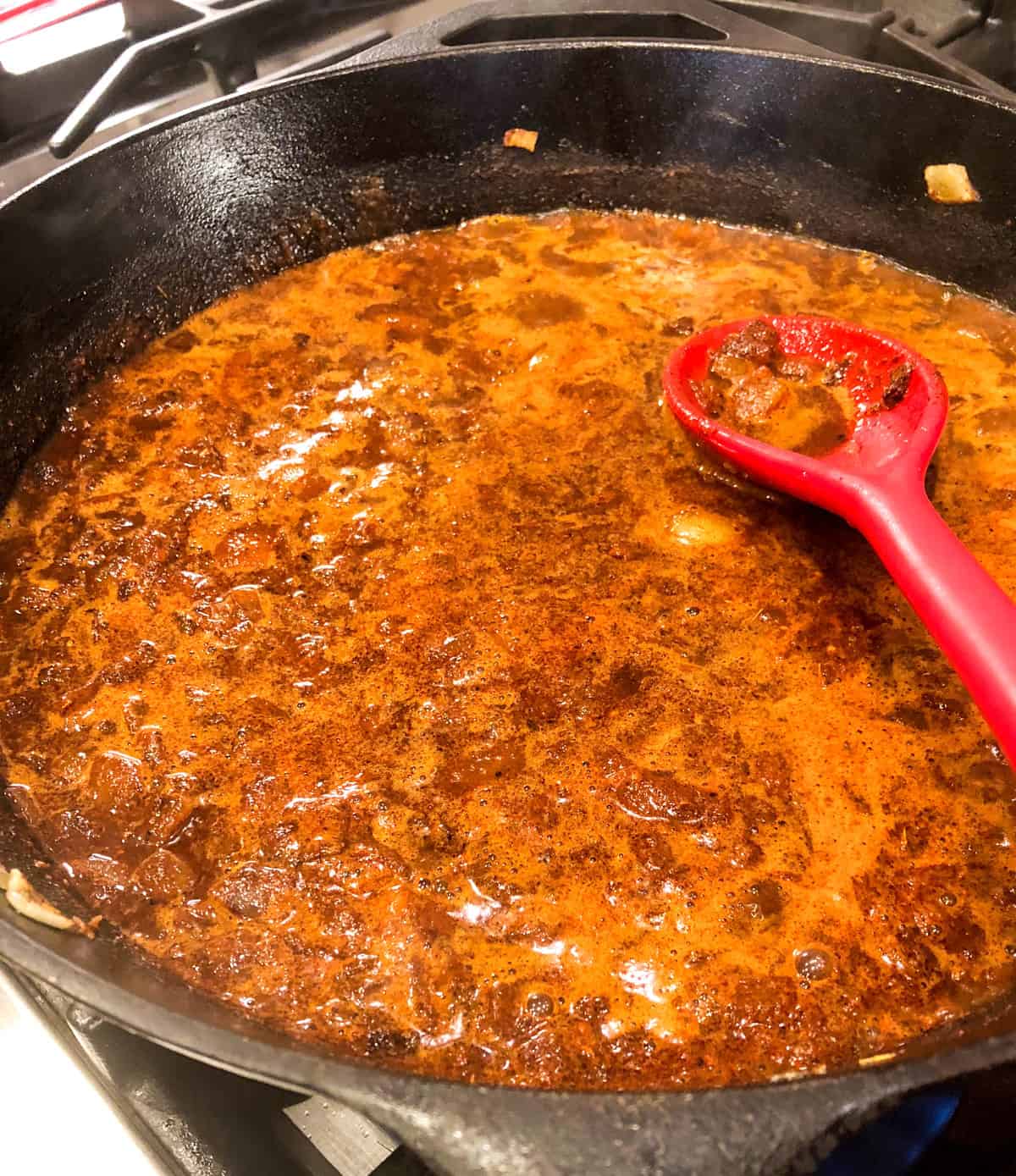 Once the onion mixture is combined and aromatic, add the beer and continue to simmer until reduced a bit.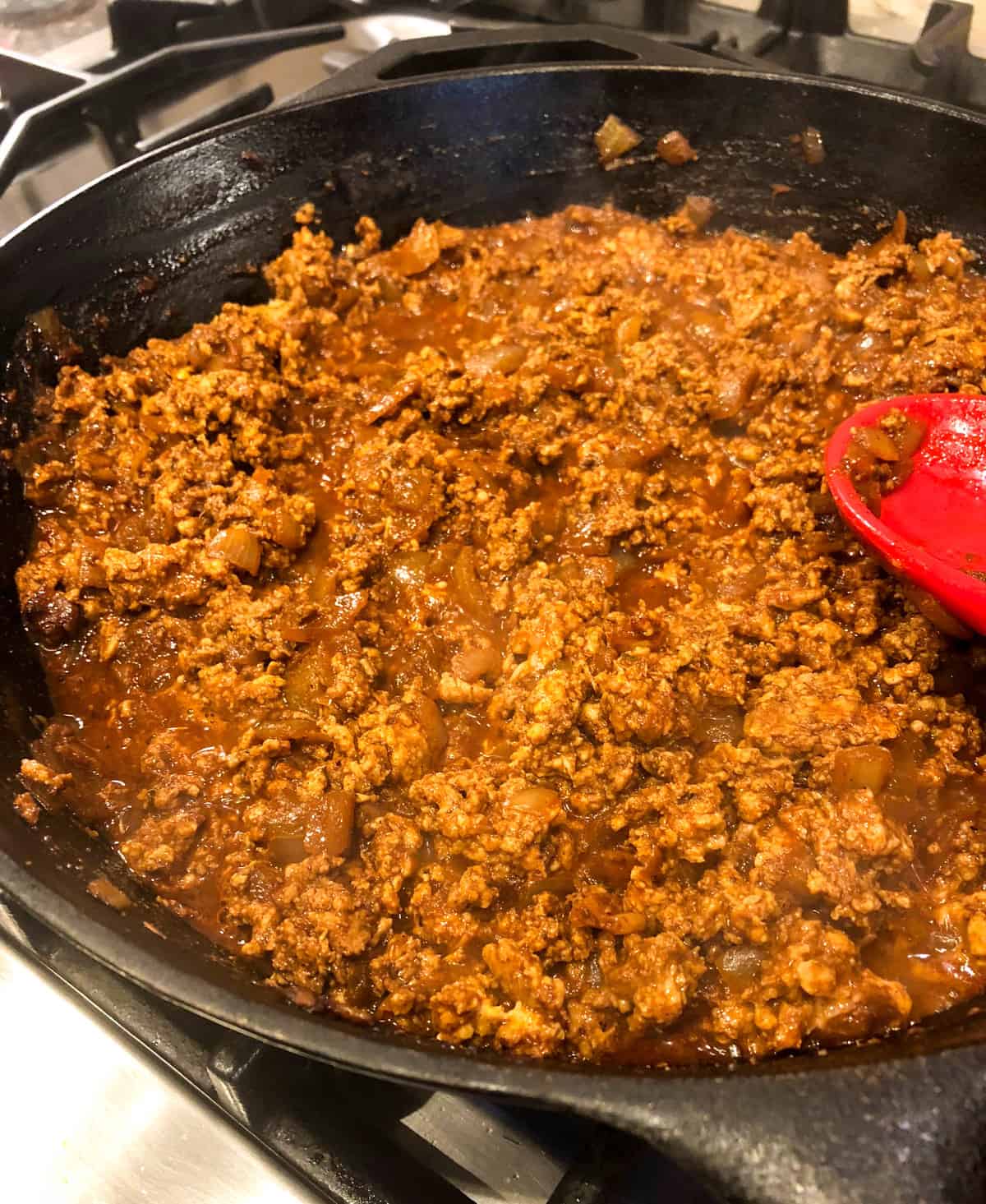 Add in the turkey until cooked through ( about 4-5 minutes) and a can of diced tomatoes. Simmer lightly until ready to transfer to beans, making sure liquid does not fully evaporate…. you want some of that yummy juice to add into the beans.
Combine the bean and chili mixture and allow to simmer another 30 minutes or until married together.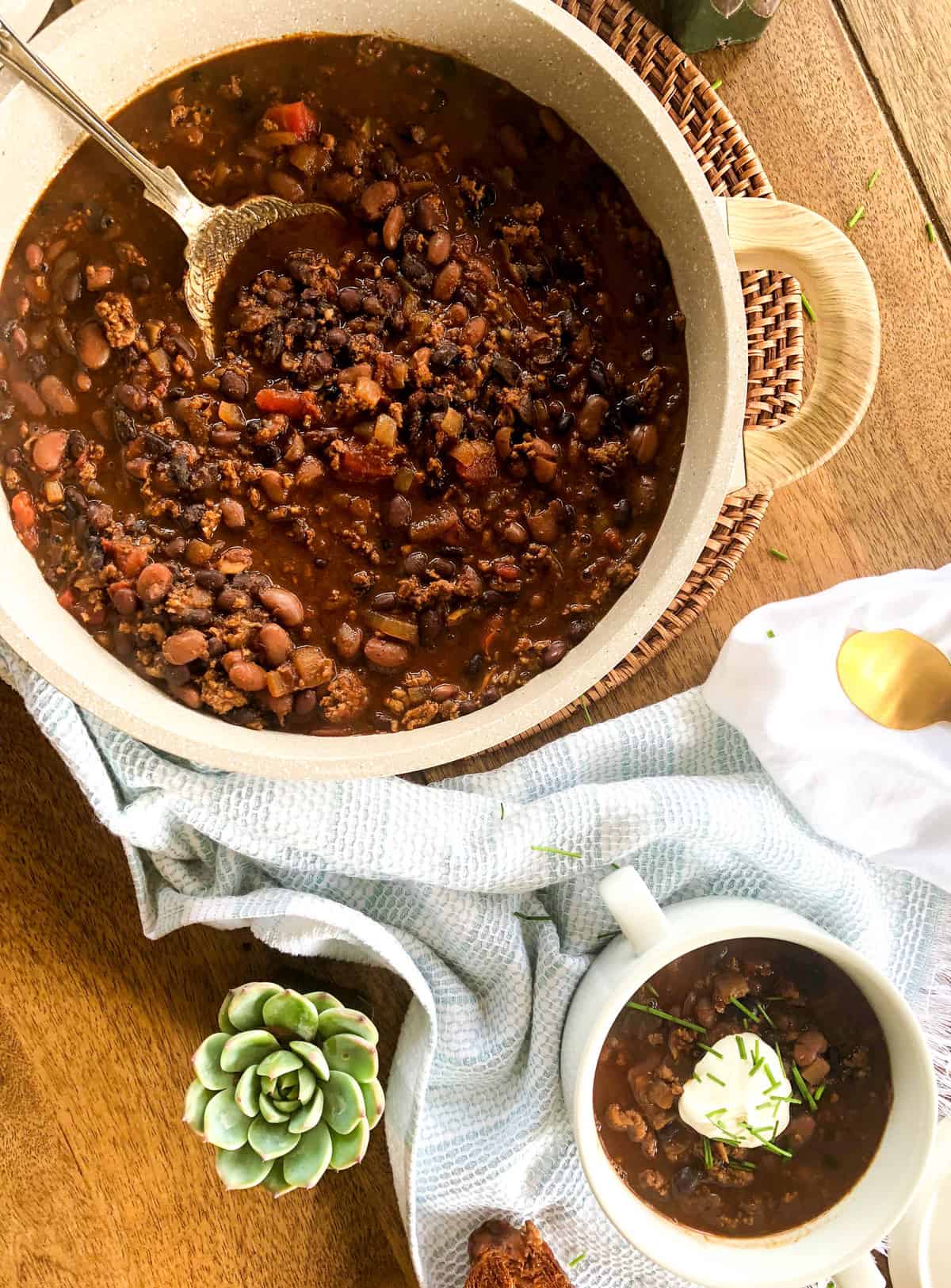 And you come out with a big ol' pot of Yum.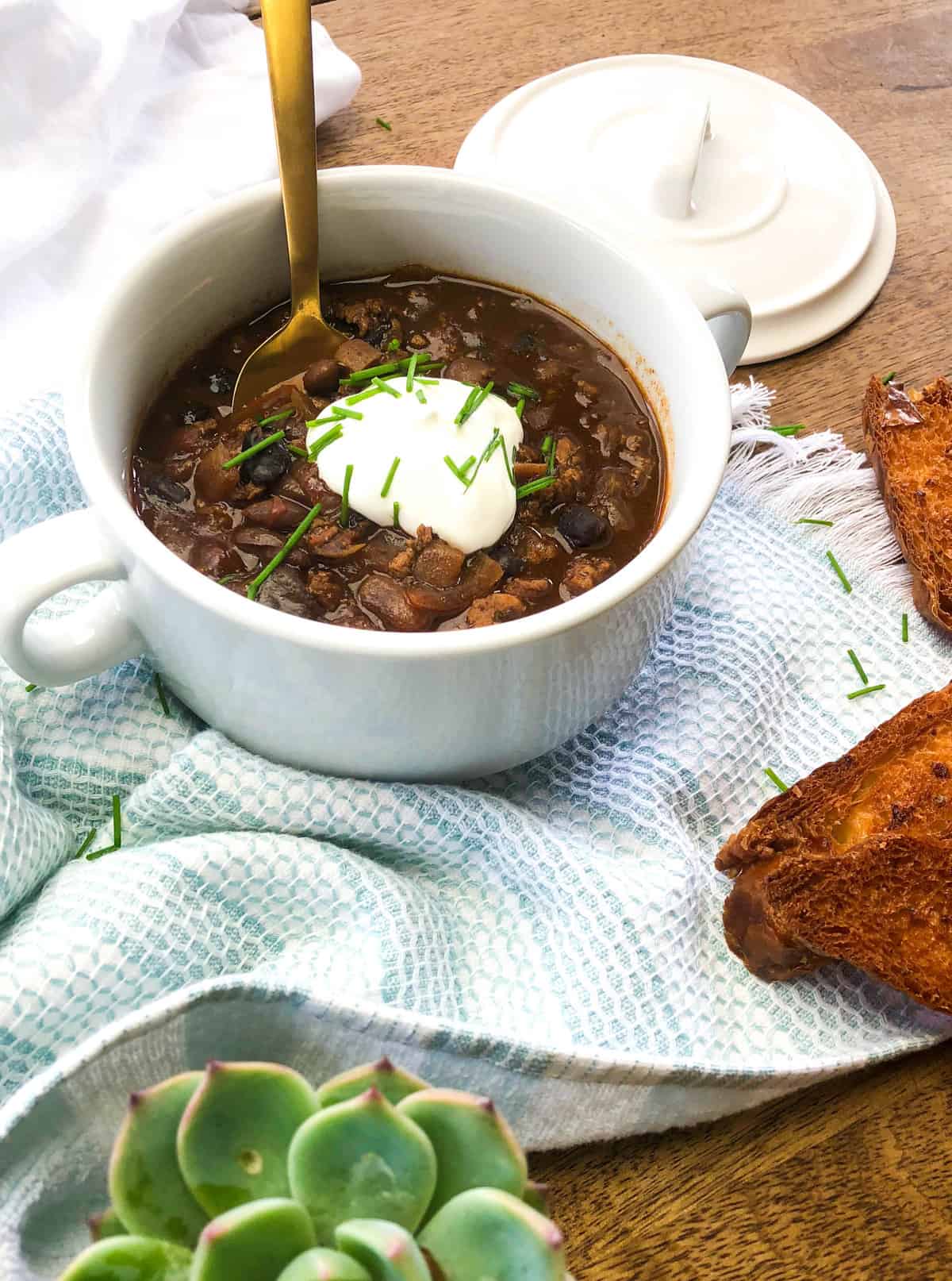 I love my chili served with sour cream and chives, but feel free to use any topping you prefer! No rules here!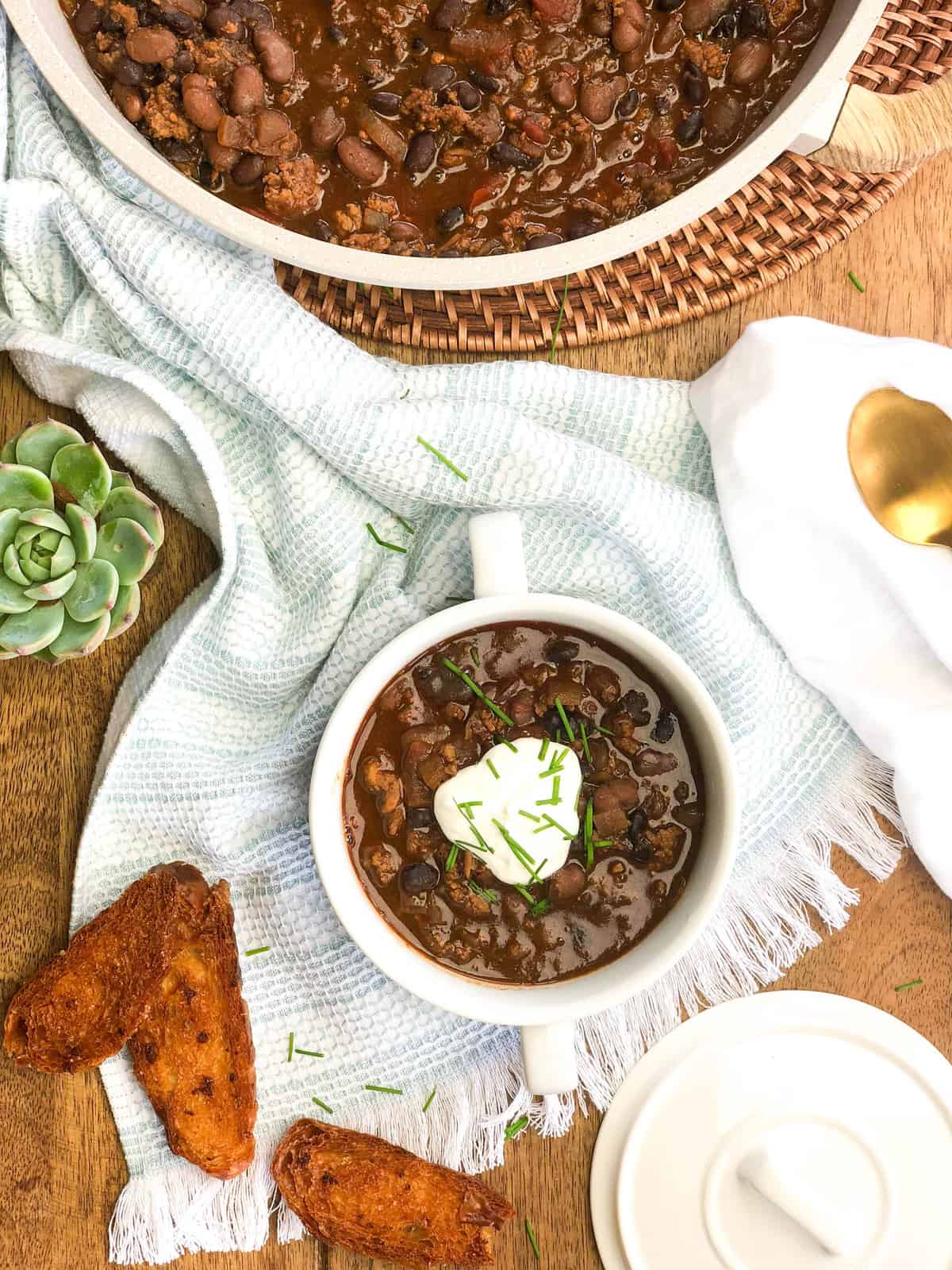 Dig in and enjoy!
Here is the printable recipe for ya!
Black Bean Turkey Chili
2018-01-16 22:28:53
Ingredients
BEAN BASE
1/2 lb. dried black beans, rinsed
1/2 lb. dried pinto beans, rinsed
8 cups water
1 yellow onion, peeled and quartered
2 bay leaves
CHILI BASE
2 T. olive oil
1 yellow onion, peeled and diced
5 cloves garlic, minced
1/4 cup chili powder
1 T. Cumin powder
1 T. Coriander powder
1 t. dried oregano leaves
8 oz. beer
1 lb. ground turkey
1 15 oz. can diced tomatoes
Salt & pepper
Instructions
BEANS
Place the beans in a pot and add the water, onion and bay leaves. Bring to a boil and then simmer on the stove for 2.5 hours or until tender
CHILI
At about hour two, add the olive oil to a skillet and heat. Add the diced onion with a teaspoon of salt and cook until softened, about 6-7 minutes. Add the garlic and spices and stir for a minute until very aromatic.
Add the beer to the pan and scrape up any browned bits. Simmer for a few minutes while stirring
Add in the ground turkey with salt and pepper and stir to keep any large clumps forming. Stir, cooking about 5 more minutes. Add the can of tomatoes and allow mixture to come to a very low simmer. You can also turn the heat off if you have a lot of time left for the beans to be ready.
Once the beans are ready, remove the bay leaves and large chucks of onion. Add the chili mixture to the beans and stir to combine.
Cook over medium/low heat for 30 minutes. Adjsut salt as needed.
Notes
Garnish with sour cream chives, cheese and additional onions if preferred
Adapted from Inspiration
California Grown https://californiagrown.org/