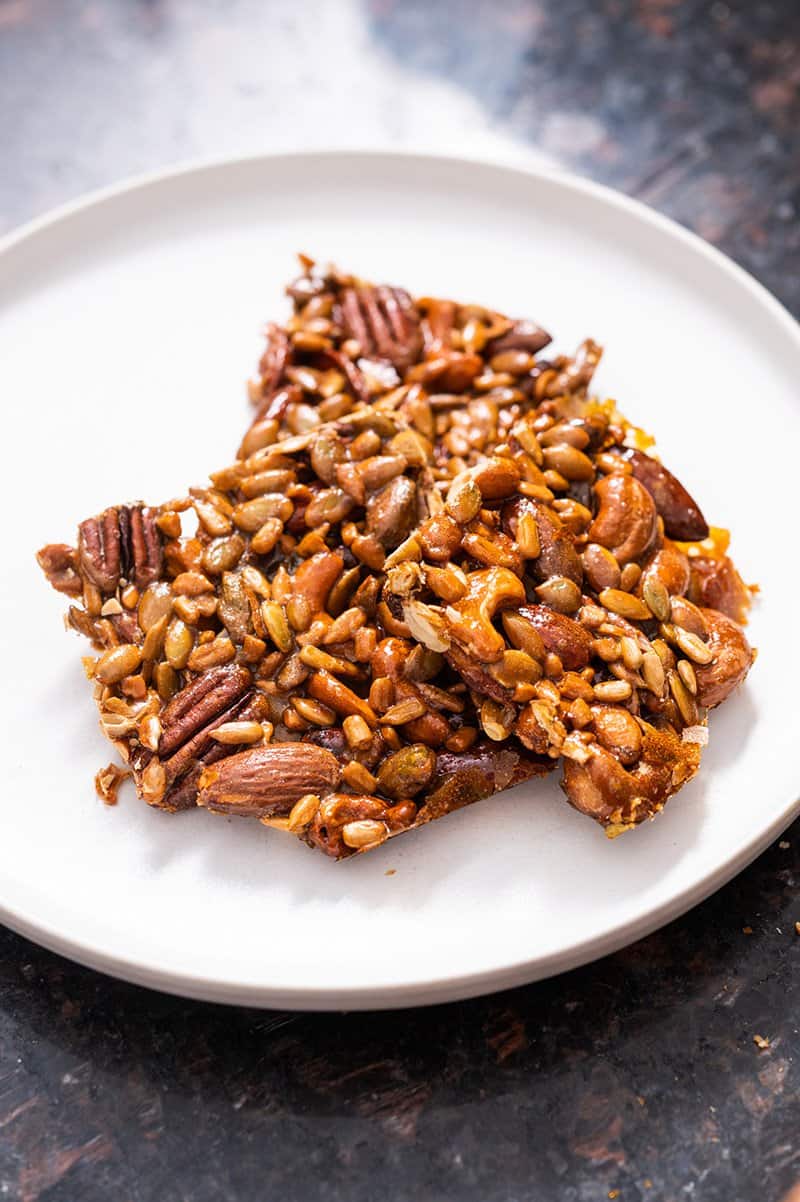 CA GROWN Blog
Discover. Learn. Connect.
Easy California Nut Bark and Other Healthy Recipes for Snacks
November 1, 2017
Eat the Season!
Sign Up For Weekly Recipes
« Back to Recipes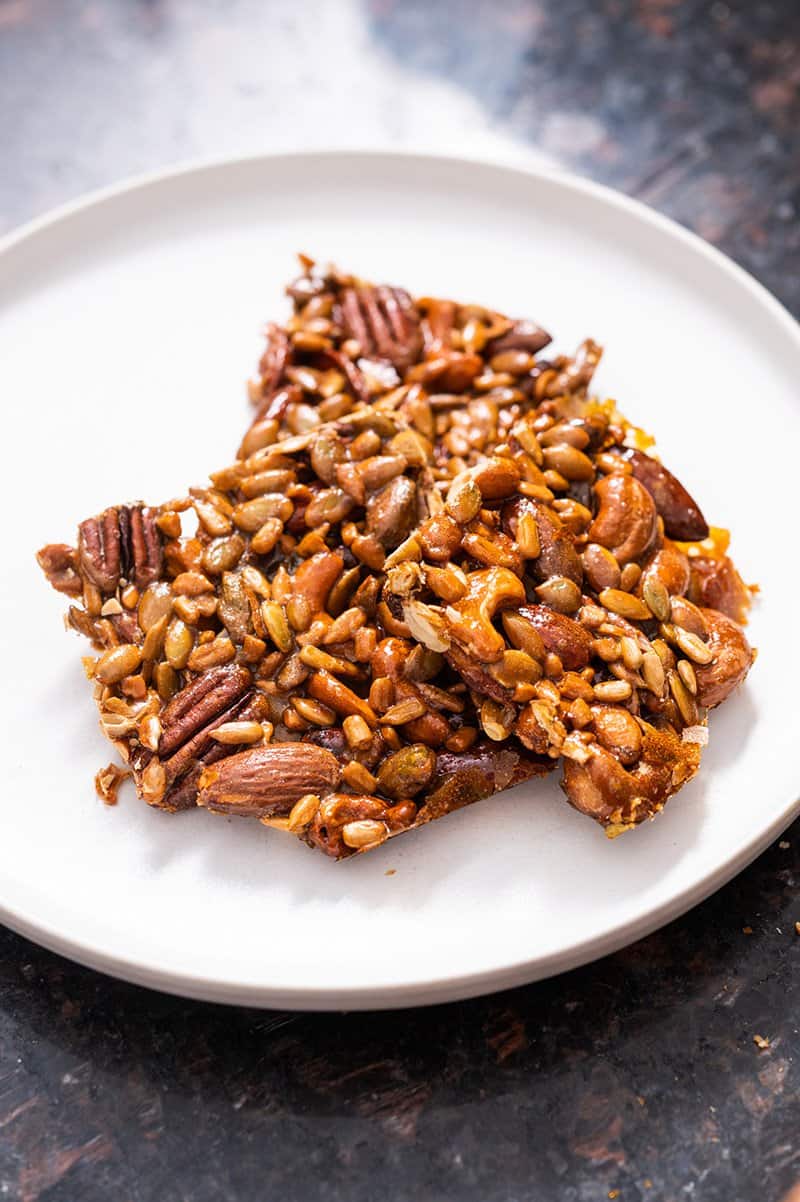 Easy California Nut Bark and Other Healthy Recipes for Snacks
Opting for a healthy, protein packed snack midday versus a sugar laden one is always a great choice! Our California Nut Bars are packed with 5 types of California-grown seeds and nuts (plus cashews) and absolutely loaded with flavor! Plus we are sharing a few more healthy recipes for snacks so there is something for every type of snack lover.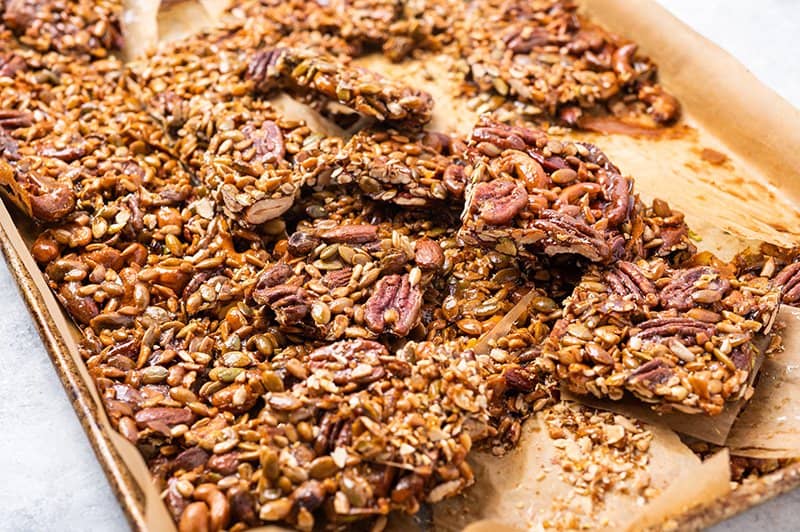 Wholesome goodness to the core! These bars have that distinct crunch of a store-bought energy bar, but with a freshness you can't beat. Each particular nut or seed has its own unmistakable flavor, coated in the sweet maple syrup and just a touch of salt.
Step-by-step how to make Easy California Nut Bark, a healthy recipe for snacks.
When I tell you this recipe is easy, I mean it is E-A-S-Y!! Simply measure, stir, pour, and bake your way to a healthy snack recipe that you can really sink your teeth into.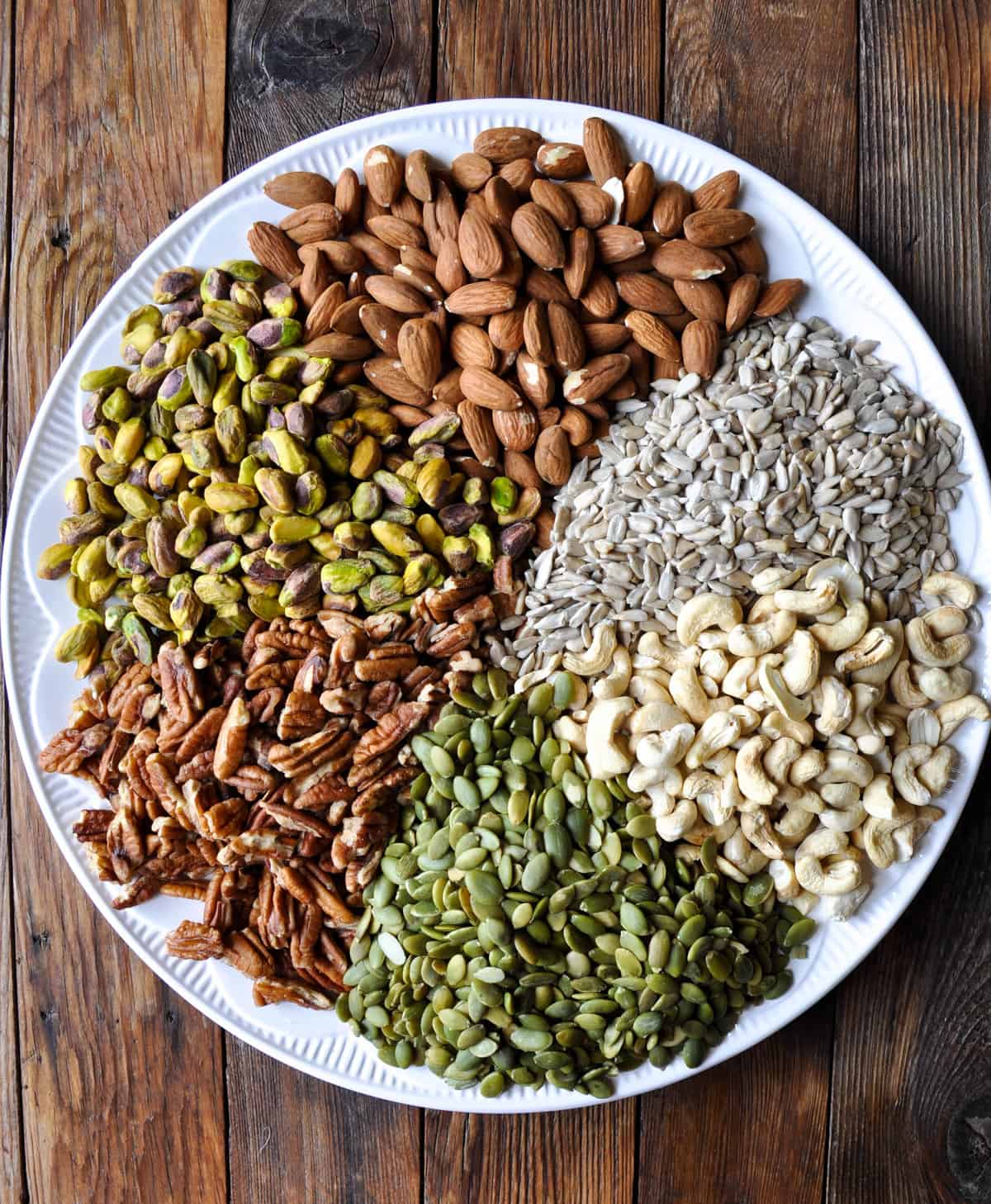 Gather the ingredients.
Whole, raw, unsalted California pecans, almonds, pistachios, sunflower seeds and pumpkin seeds (pepitas) are what this recipe requires, plus cashews.
We will be baking these ourselves in the oven and adding our own salt, so starting with nuts and seeds that have already been roasted and salted would not be ideal for this recipe.
You will also need maple syrup and salt.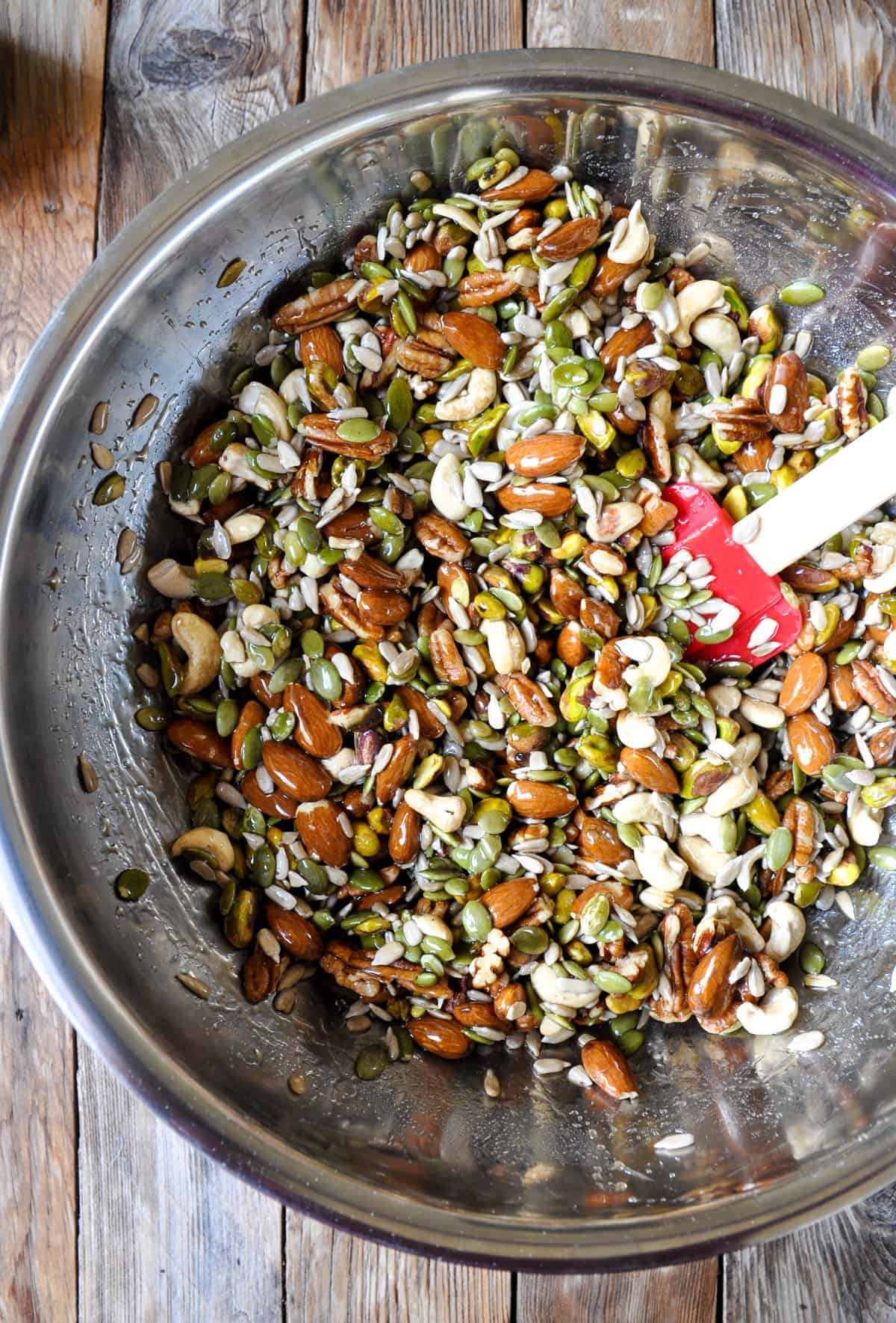 Combine all of the ingredients in a large bowl.
Pour the maple syrup over the ingredients and give everything a good stir.
The goal is to combine all of the pieces and coat everything in the syrup.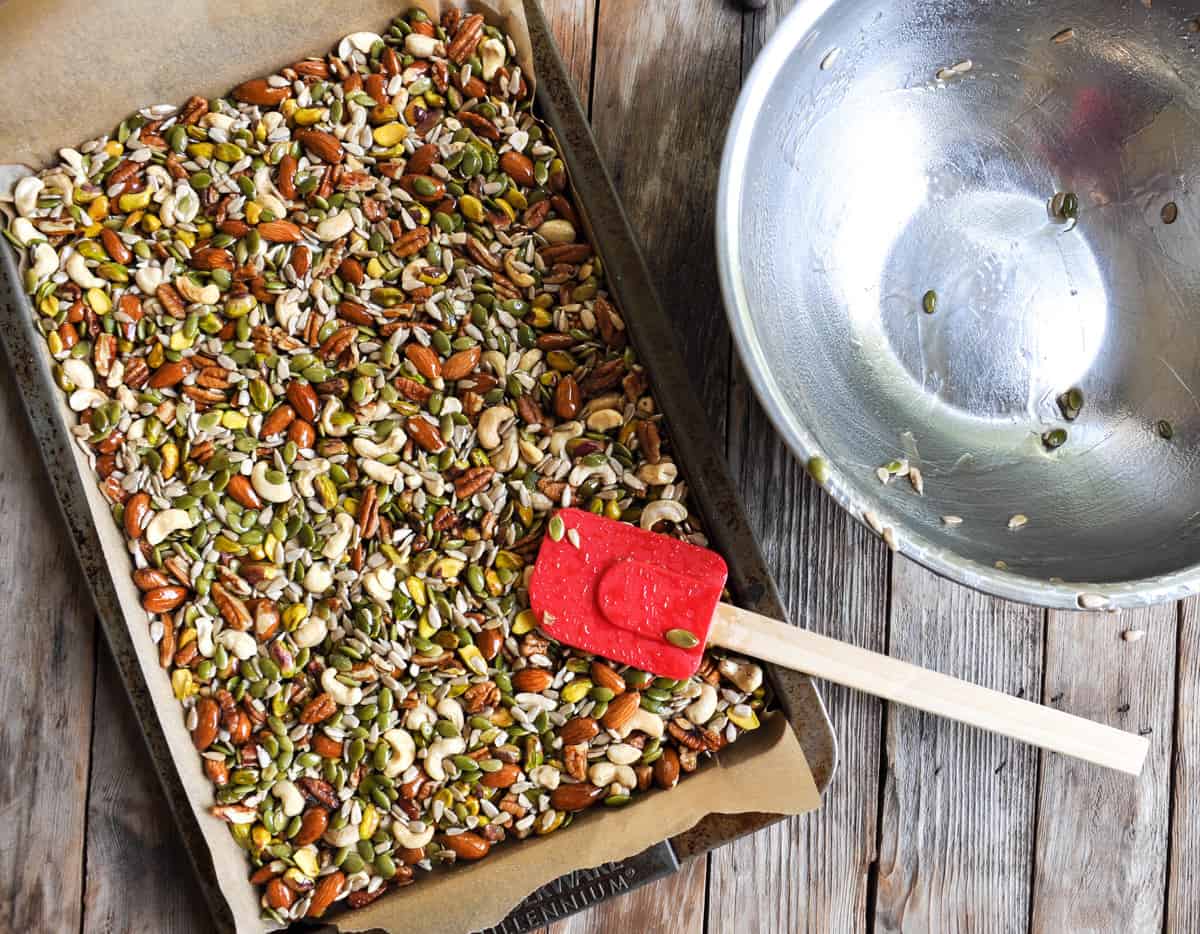 Pour into a parchment-lined baking sheet
Then use a spatula to smooth the top. Bake the pan in the preheated oven for 40 minutes at 325° F.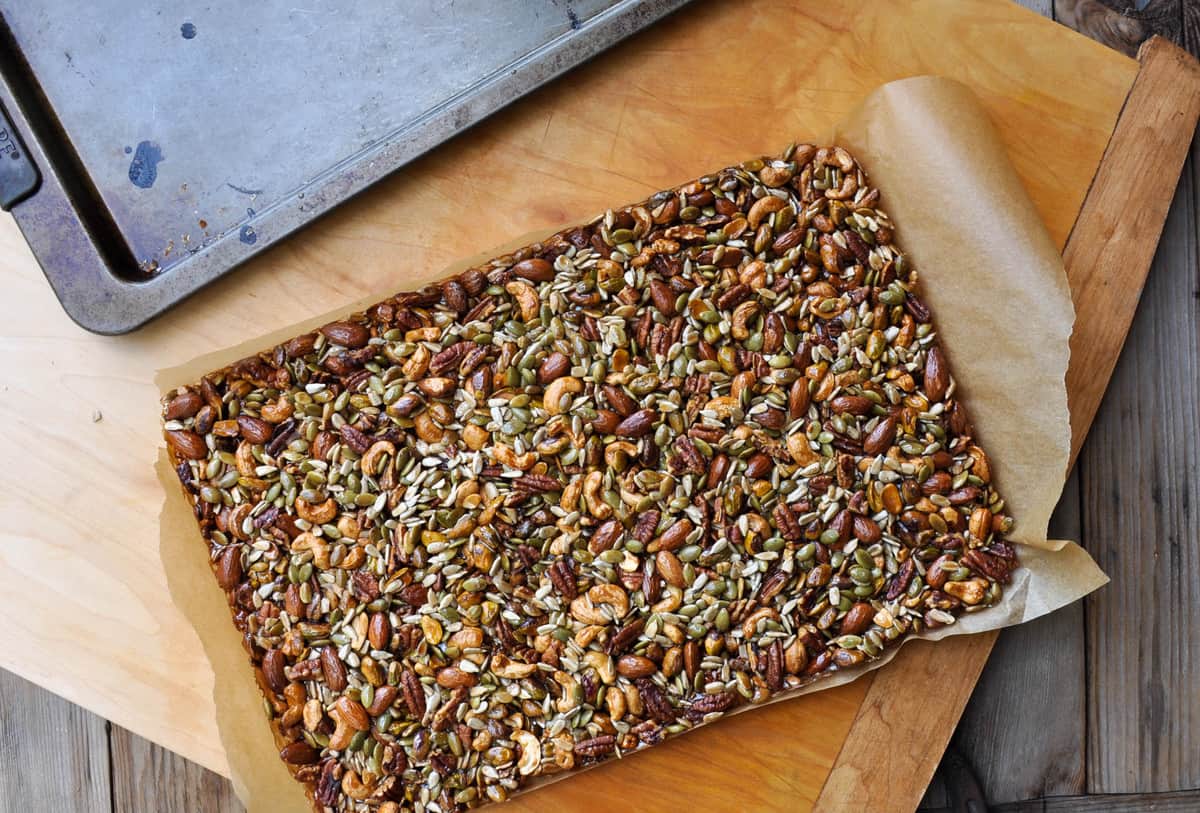 Let it cool!
Allow to cool completely, about an hour, in the pan. Then lift the entire block out of the pan using the parchment paper.
Break, cut, or slice the bark into bars….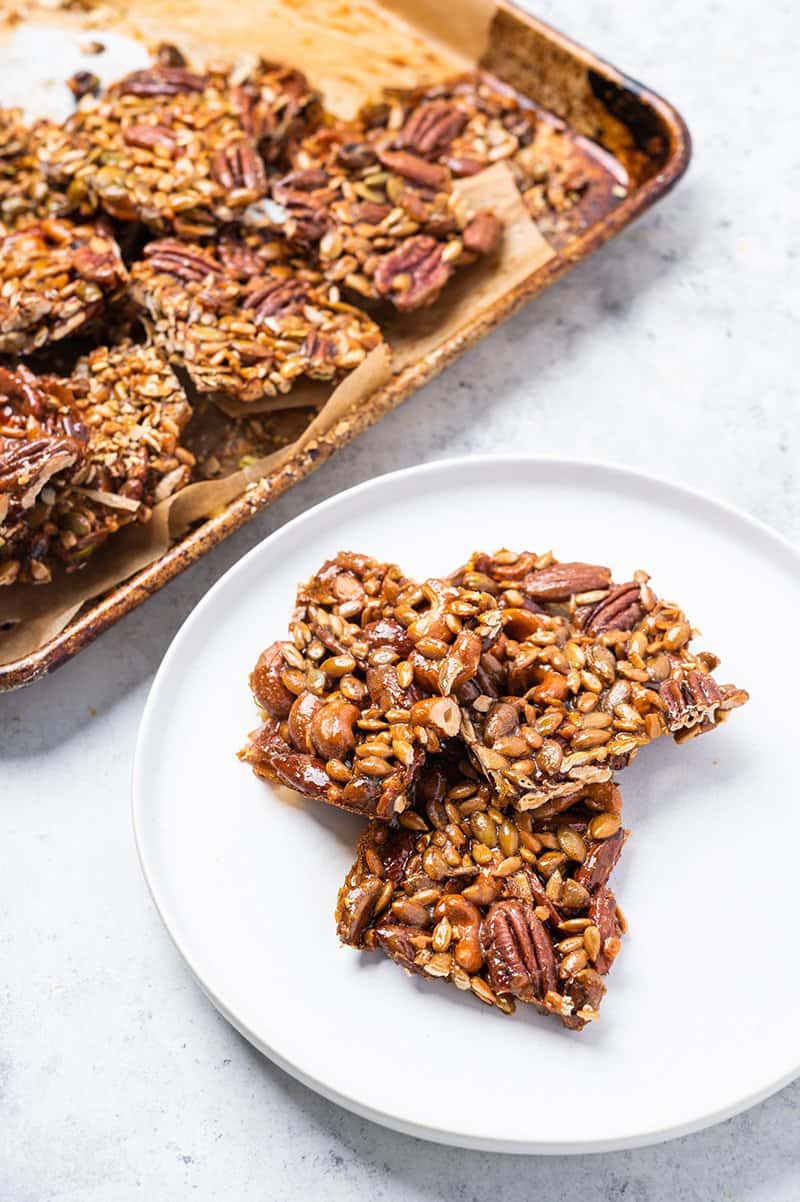 Searching for more healthy recipes for snacks? We have you covered!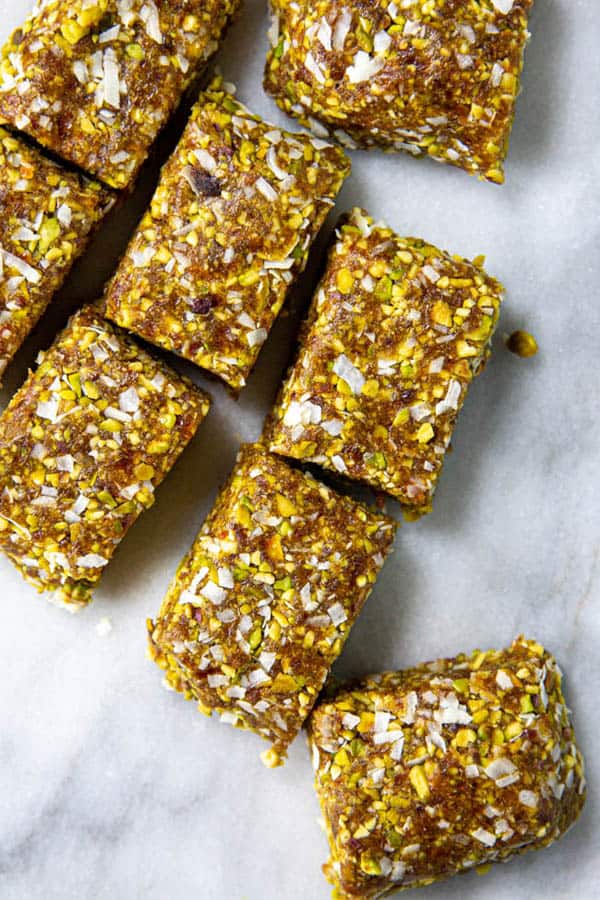 We believe a healthy snack recipe should be easy to make, taste delicious, and curb your appetite until mealtime.
Take our Pistachio & Date Raw Bars for example, they are full of good-for-you ingredients like dates and pistachios and only take 10 minutes to make, yet this healthy snack is reminiscent in flavor of a decadent piece of baklava.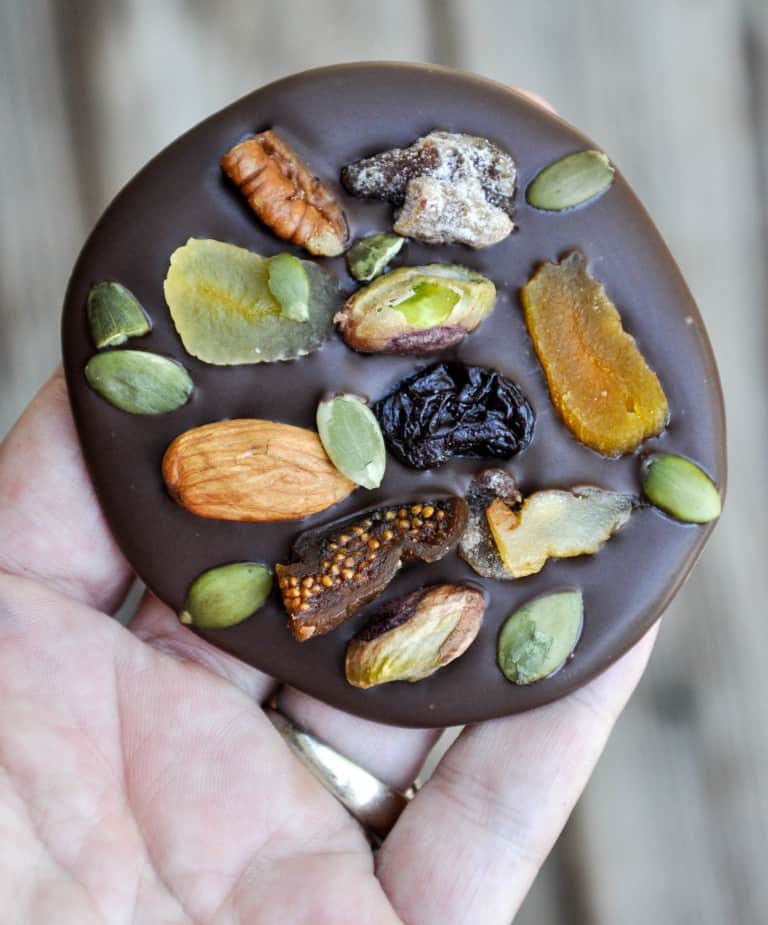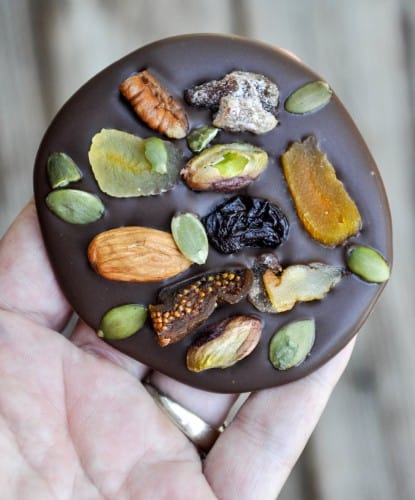 This healthy recipe for snacks combines three of our favorite things; California grown nuts, dried fruit, and chocolate!
Share your healthy recipes for snacks with us by snapping a pic and tagging us on social using #CAGROWN.
Craving more CA Grown goodness? Follow us on Pinterest for fresh and fabulous recipe inspo!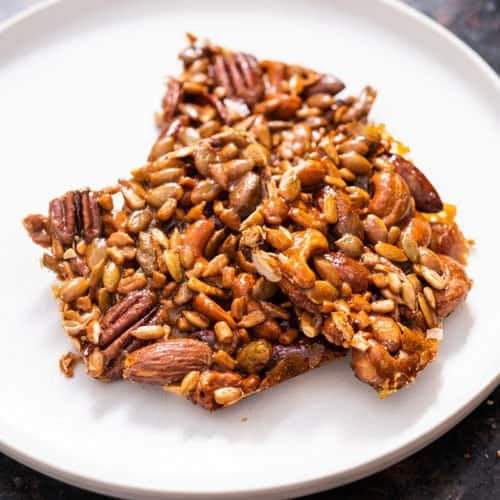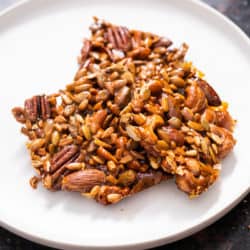 Easy California Nut Bark
Delicious, healthy recipes for snacks like this Easy California Nut Bark can be hard to come by these days. Simple, good for you, & delicious!
Ingredients
1 cup raw almonds
1 cup raw pecans
1 cup raw cashews
1 cup raw pistachios
1 cup raw sunflower seeds
1 cup pumpkin seeds
1 cup maple syrup
1 tablespoons sea salt
Instructions
Preheat oven to 325°F (165°C)

Combine all the nuts and seeds in a bowl and stir to mix.

Add the maple syrup and salt. Mix thoroughly to combine.

Pour into a parchment lined baking sheet and bake for 40 minutes.

Remove from oven and allow to cool for 1 hour

Remove the solid chunk from the pan and cut into bars or chunks.
Video
Notes
Store in a sealed container at room temperature for up to 5 days.
Nutrition
Calories: 411kcalCarbohydrates: 31gProtein: 11gFat: 30gSaturated Fat: 3gPolyunsaturated Fat: 9gMonounsaturated Fat: 15gTrans Fat: 0.01gSodium: 587mgPotassium: 473mgFiber: 5gSugar: 19gVitamin A: 54IUVitamin C: 1mgCalcium: 93mgIron: 3mg