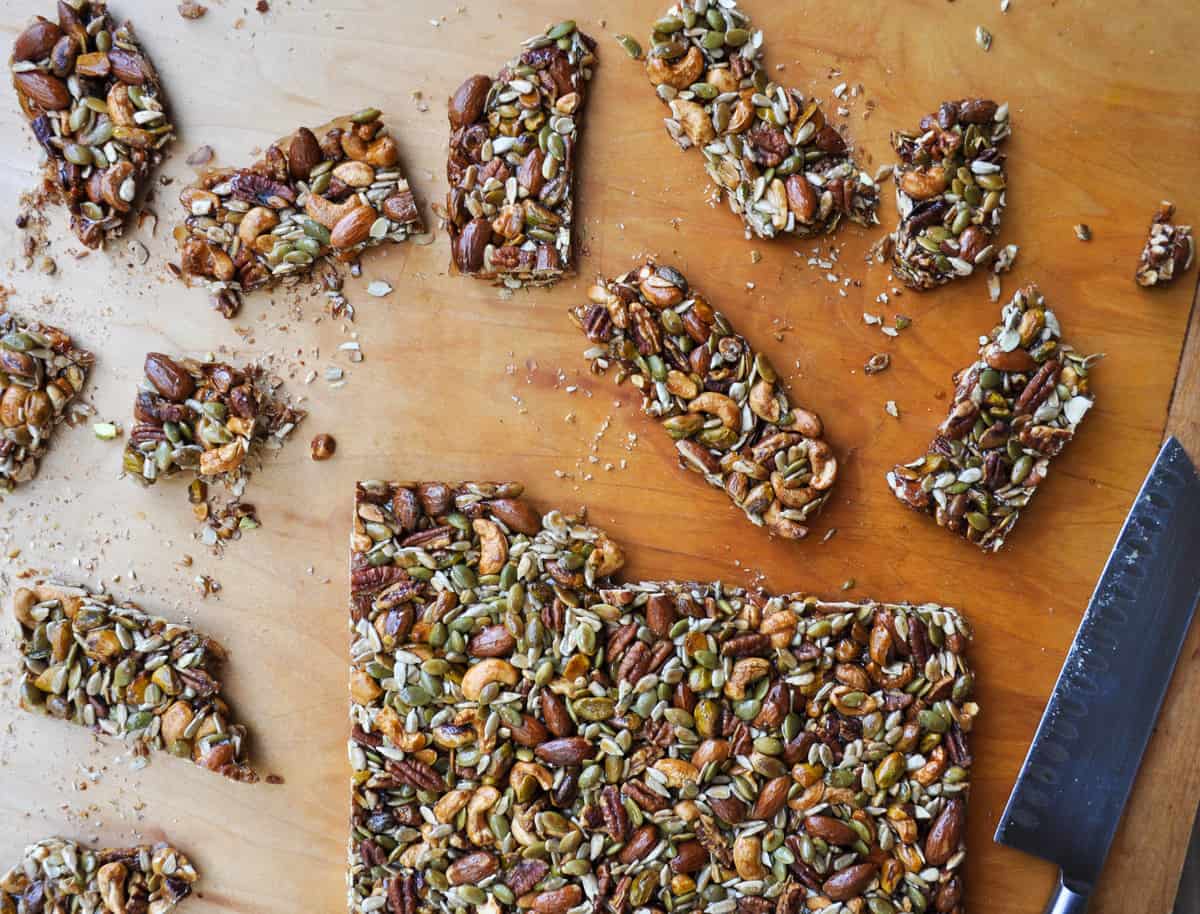 CA GROWN Blog
Discover. Learn. Connect.
California Nut Bark
November 1, 2017
Eat the Season!
Sign Up For Weekly Recipes
« Back to Recipes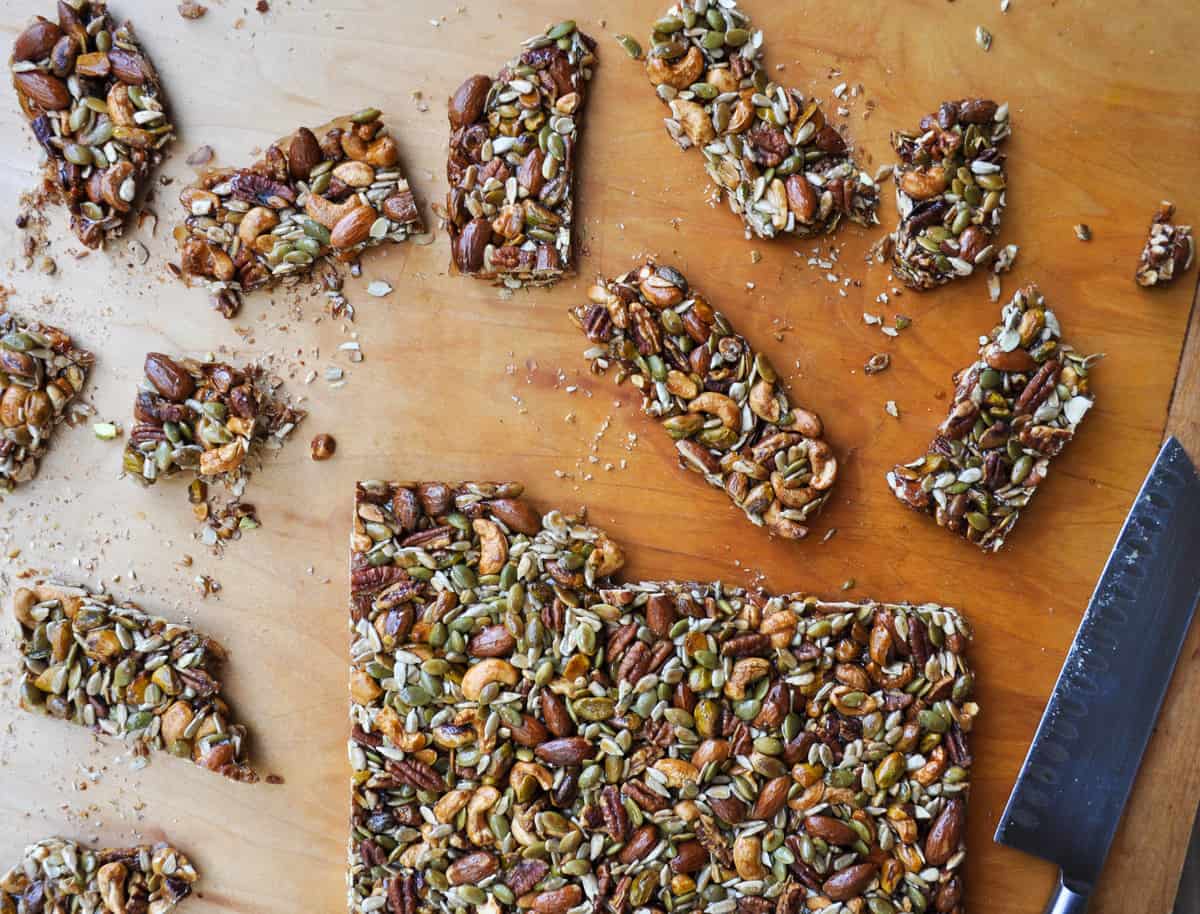 California Nut Bark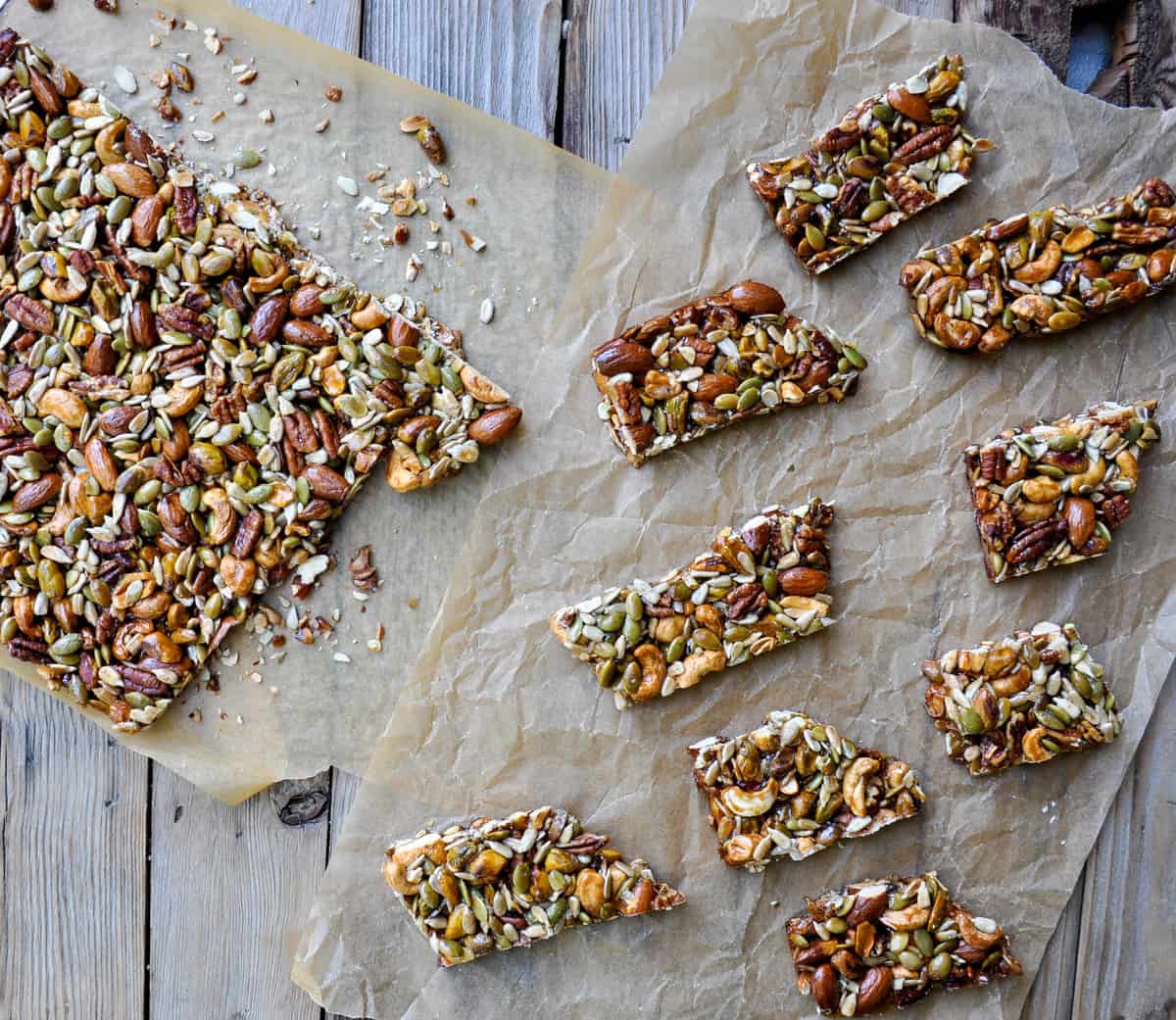 I've got teenagers in the house….
Two to be exact…
…and a tween that eats like a teen.
So, we run through an insane amount of granola bars and other snacks around here. I'm always looking for more ways to get them to eat more "healthy" snacks. My broken record response is always "eat a piece of fruit before you eat anything else." Well, these California Nut Bars are a close second and definitely a top choice for providing my kiddos with a nutritional and satisfying snack.
Wholesome goodness to the core!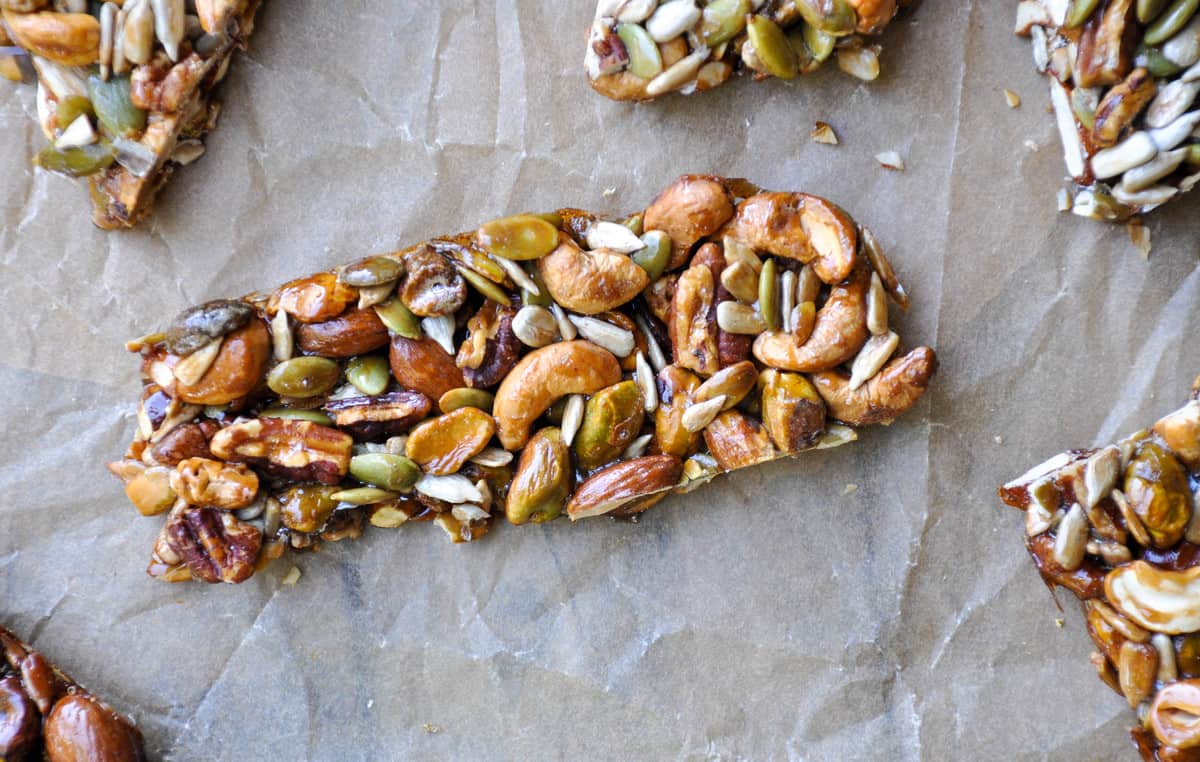 These bars have that distinct crunch of a store-bought bar, but with a freshness you can't beat. Each particular nut or seed has its own unmistakable flavor, coated in the sweet maple syrup.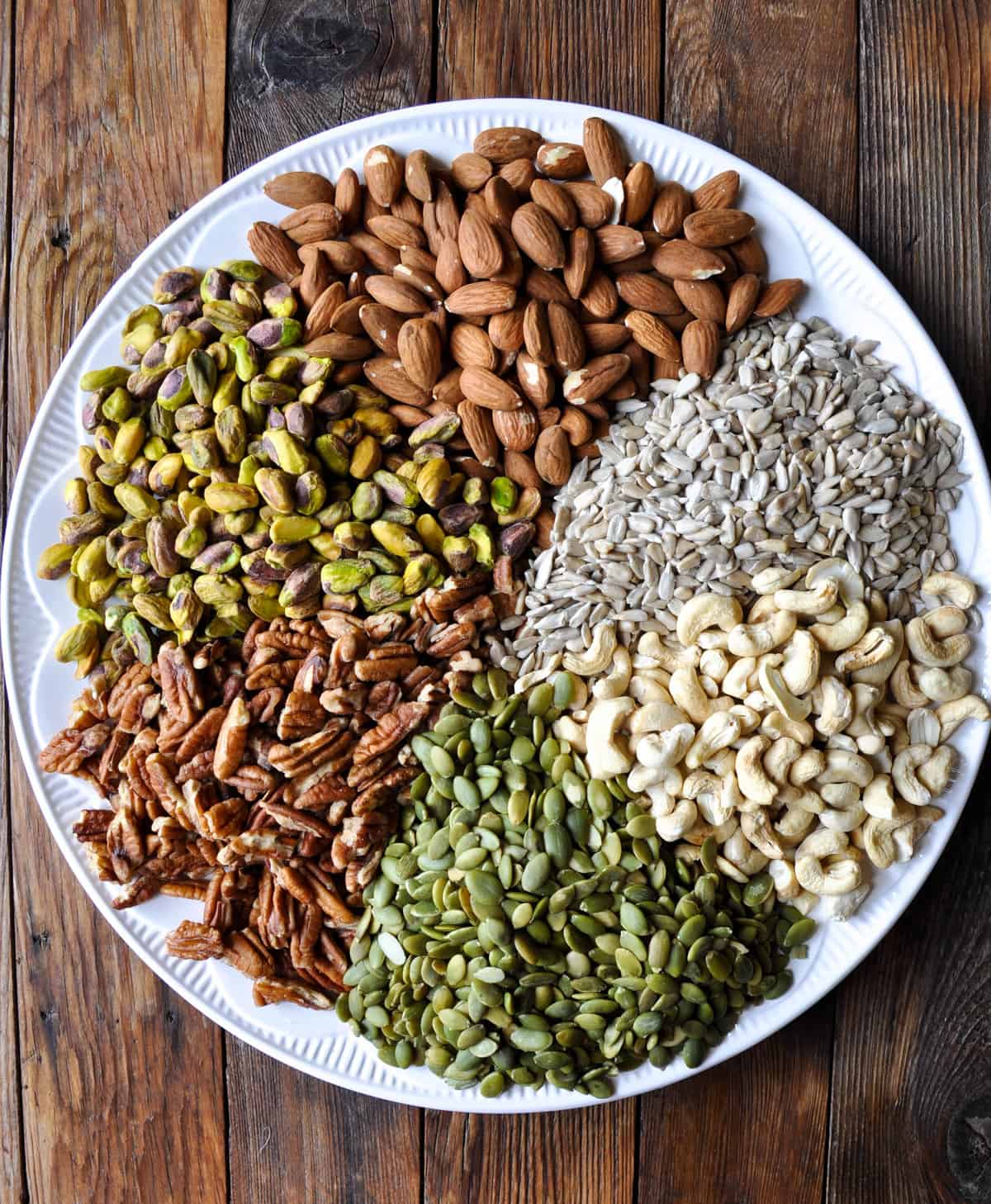 I started with 6 different nuts and seeds. Did you know California grows each one of these types? Pecans, almonds, pistachios, sunflower seeds and pumpkin seeds (pepitas). I used all whole, raw, unsalted versions because we will be baking them ourselves in the oven and adding our own salt.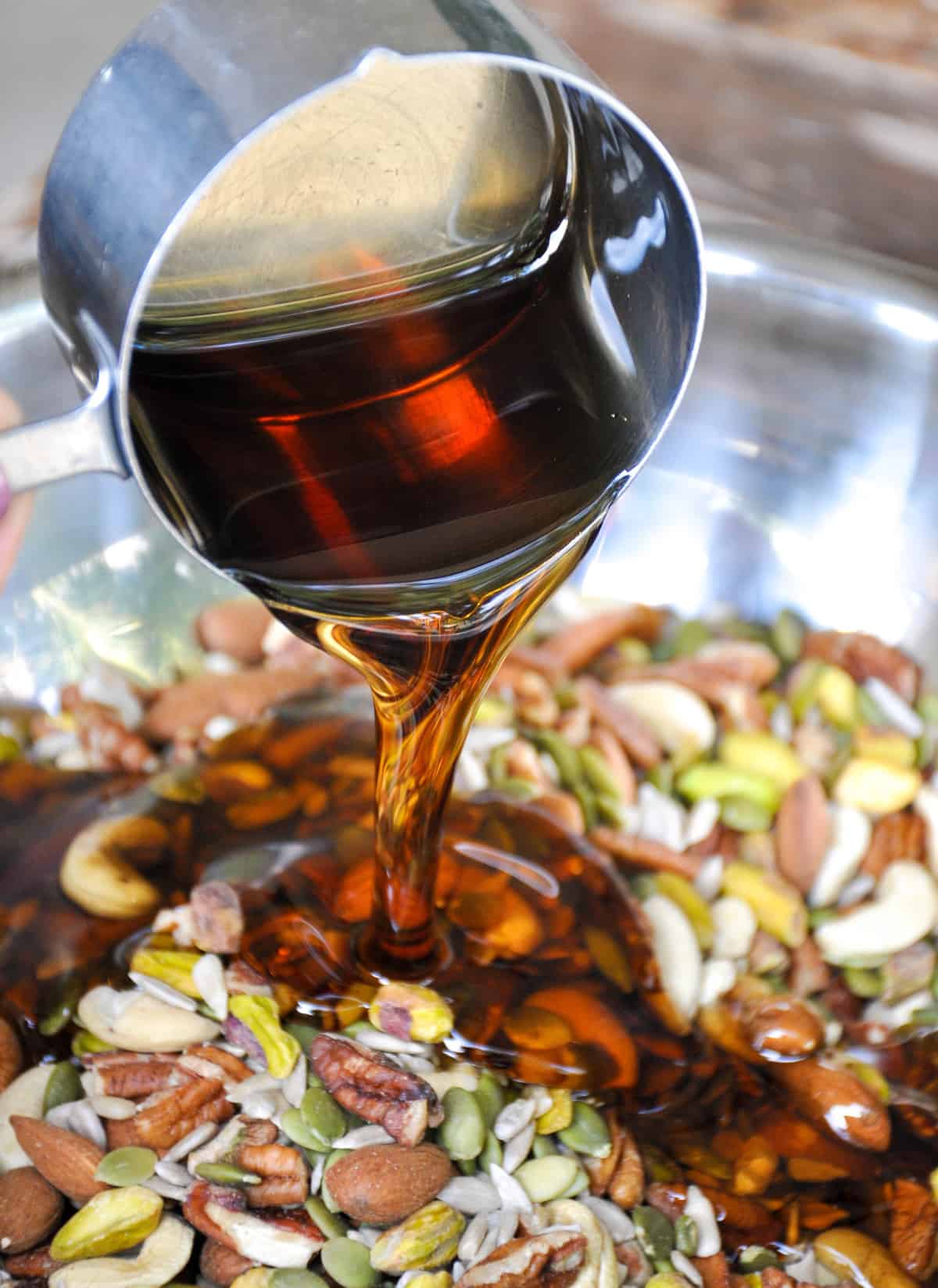 It's as easy as combining all the nuts in a large bowl and adding in the maple syrup and salt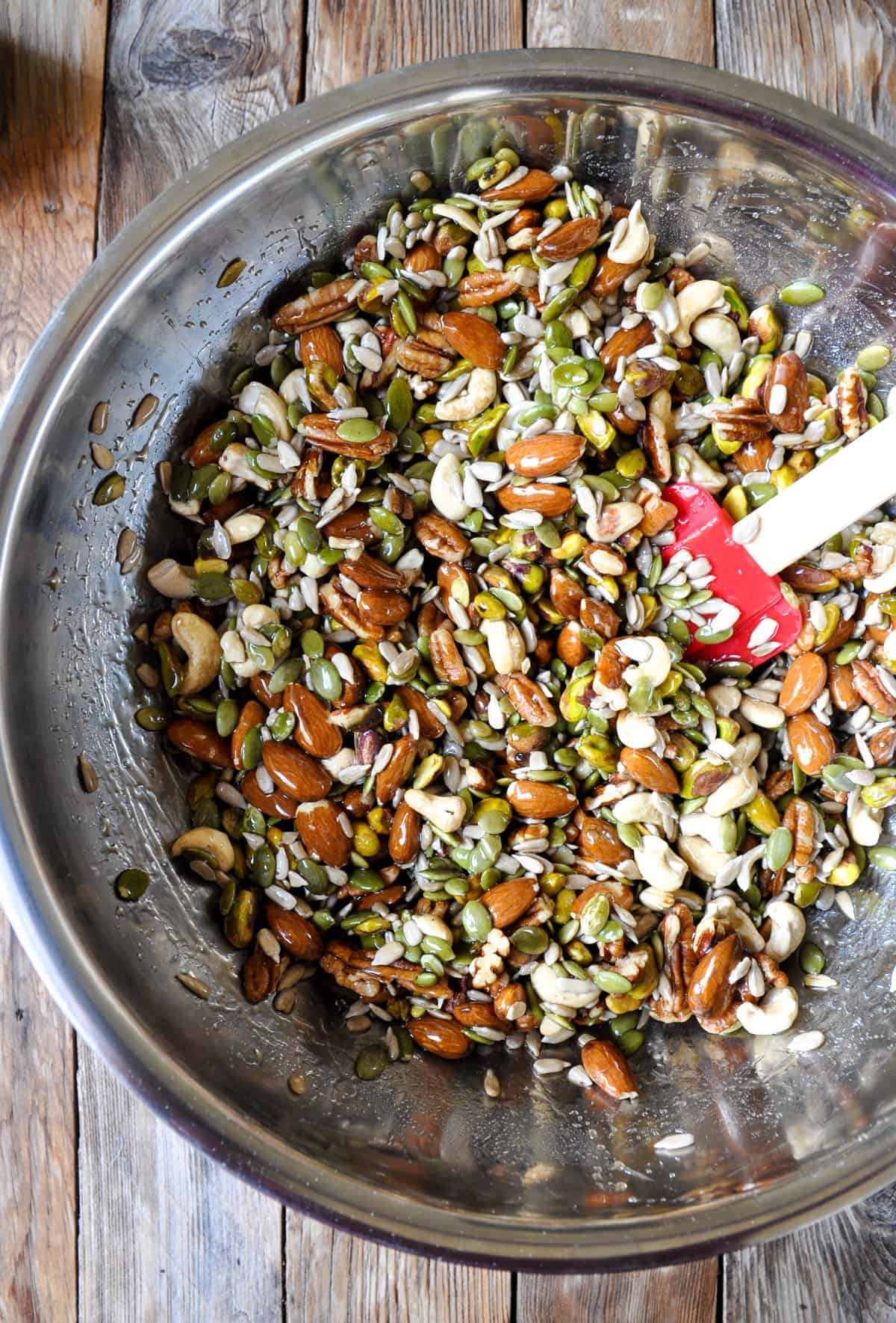 Mixing to combine and coat all the pieces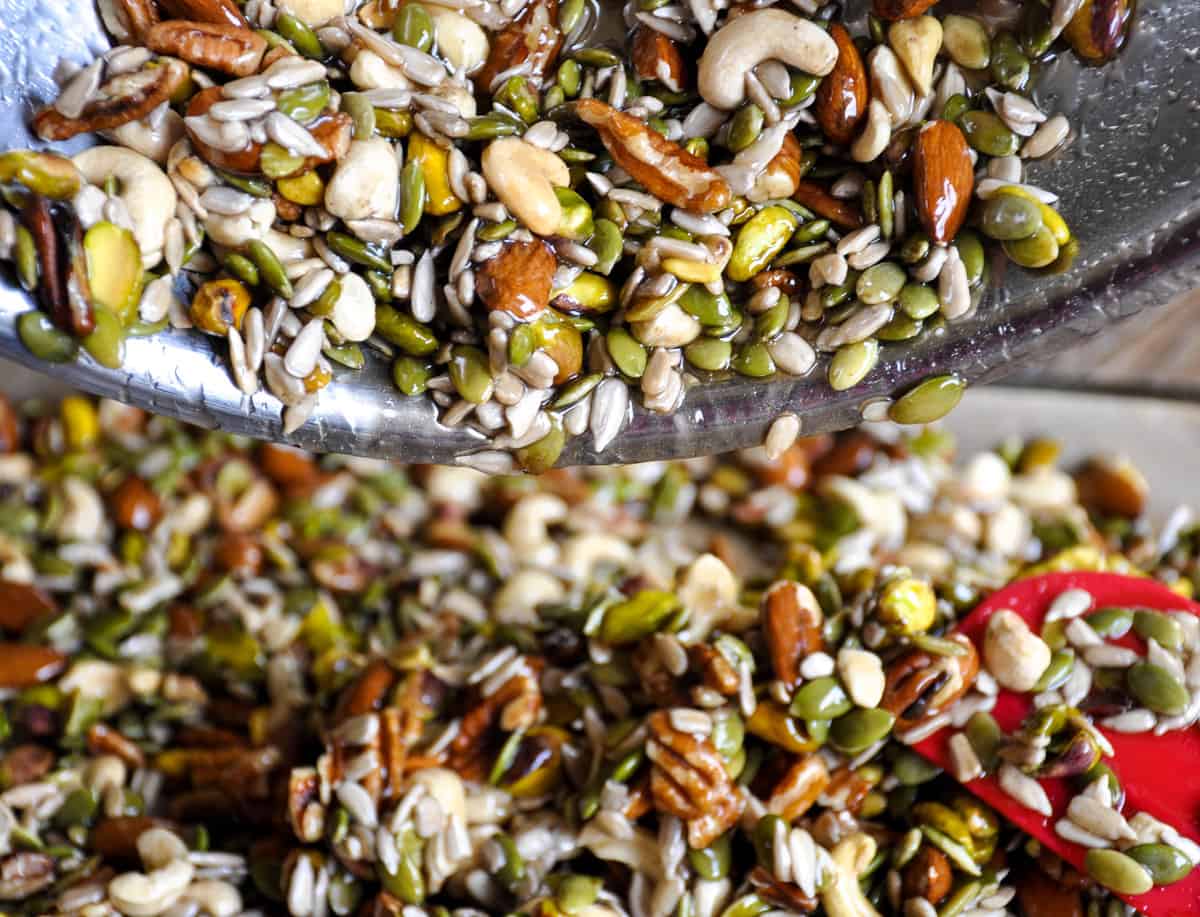 Pour into a parchment-lined baking sheet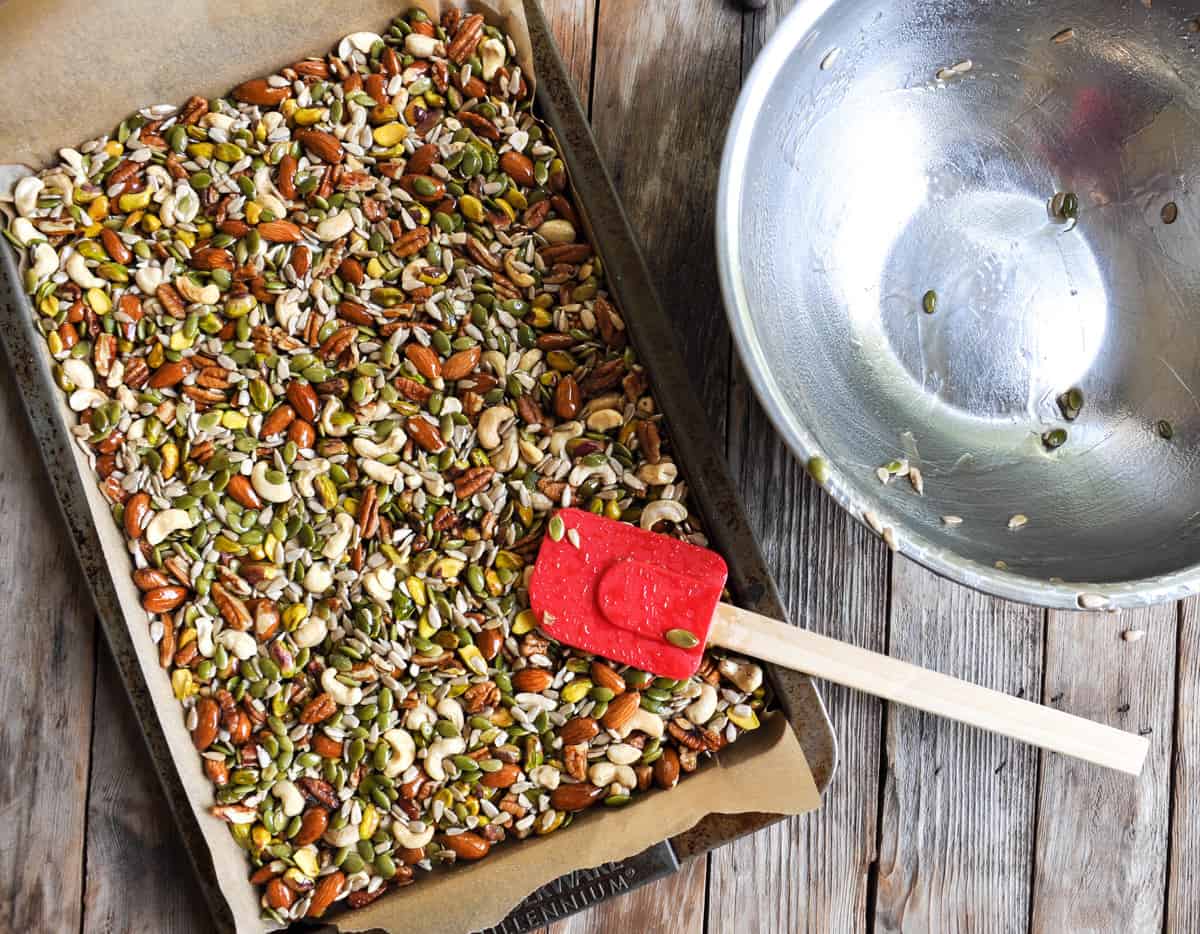 Smooth out with a spatula and bake for 40 minutes in a 325 degree oven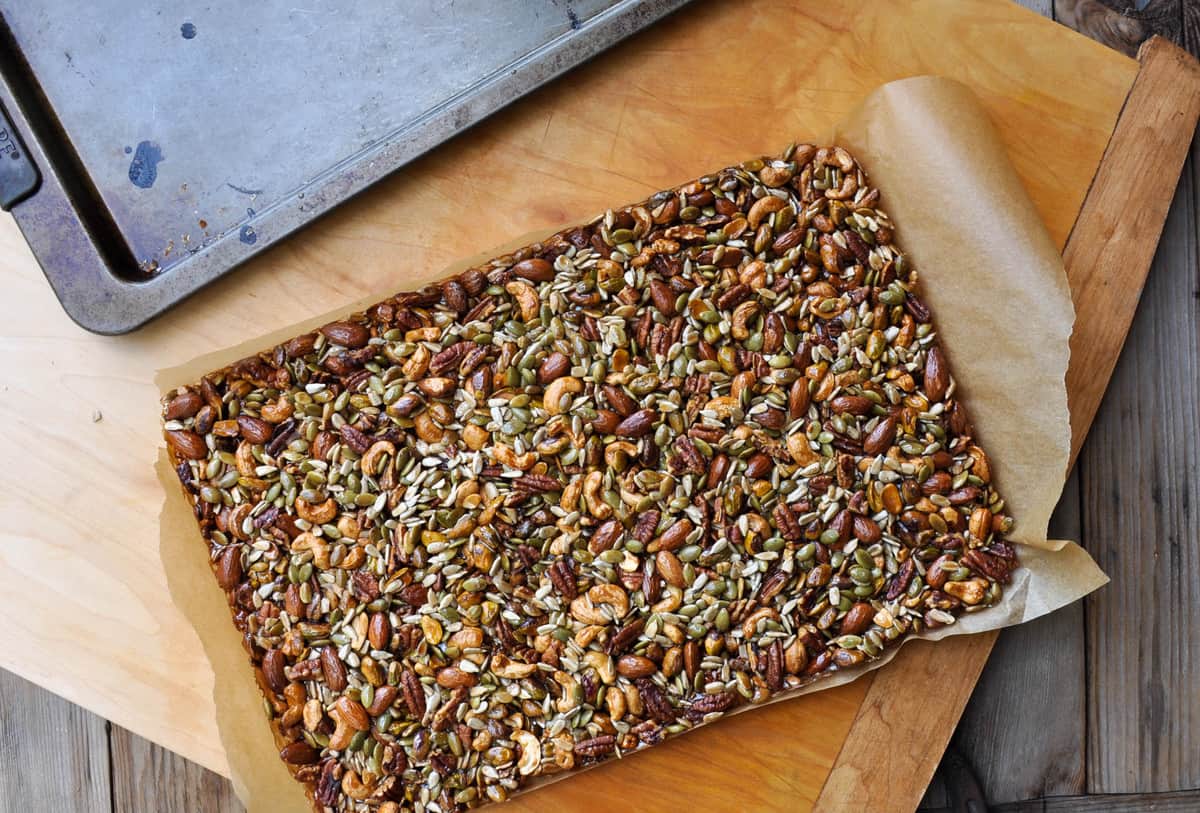 Allow to cool for an hour in the pan and lift the entire block out of the pan to cut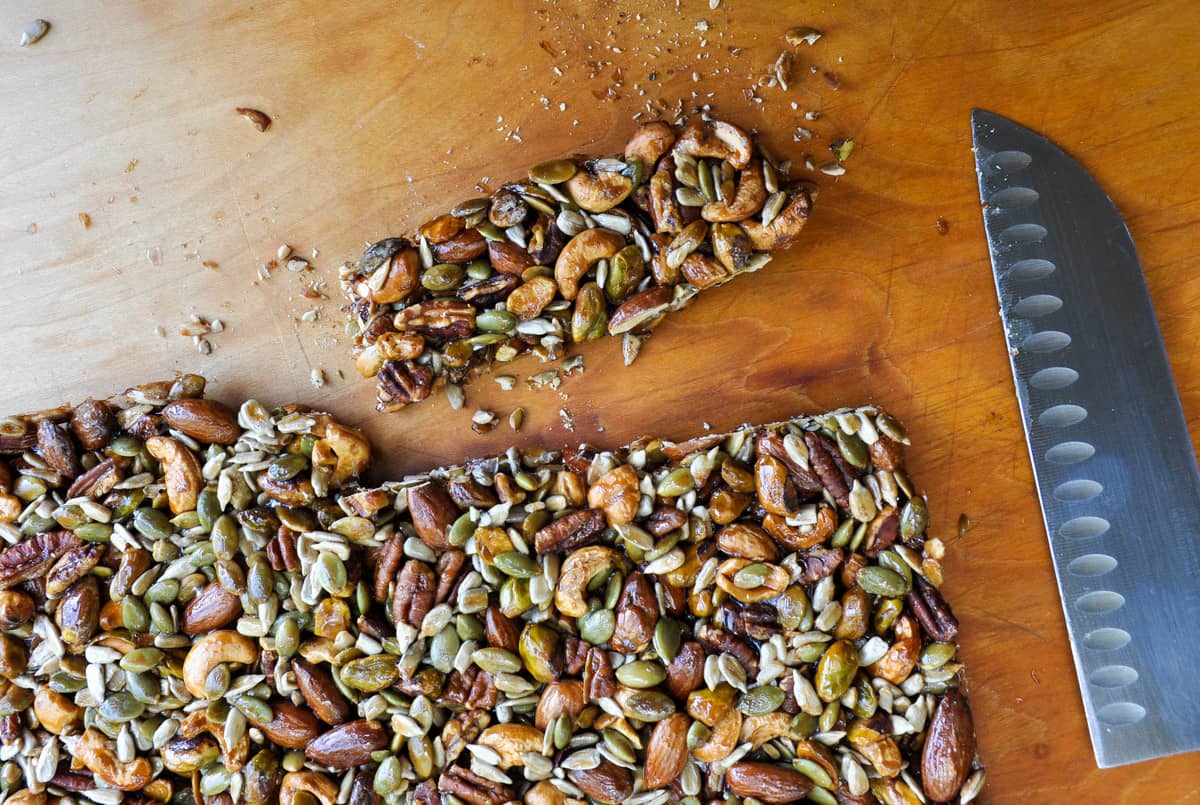 Use a sharp knife to cut off pieces of the bark into bars….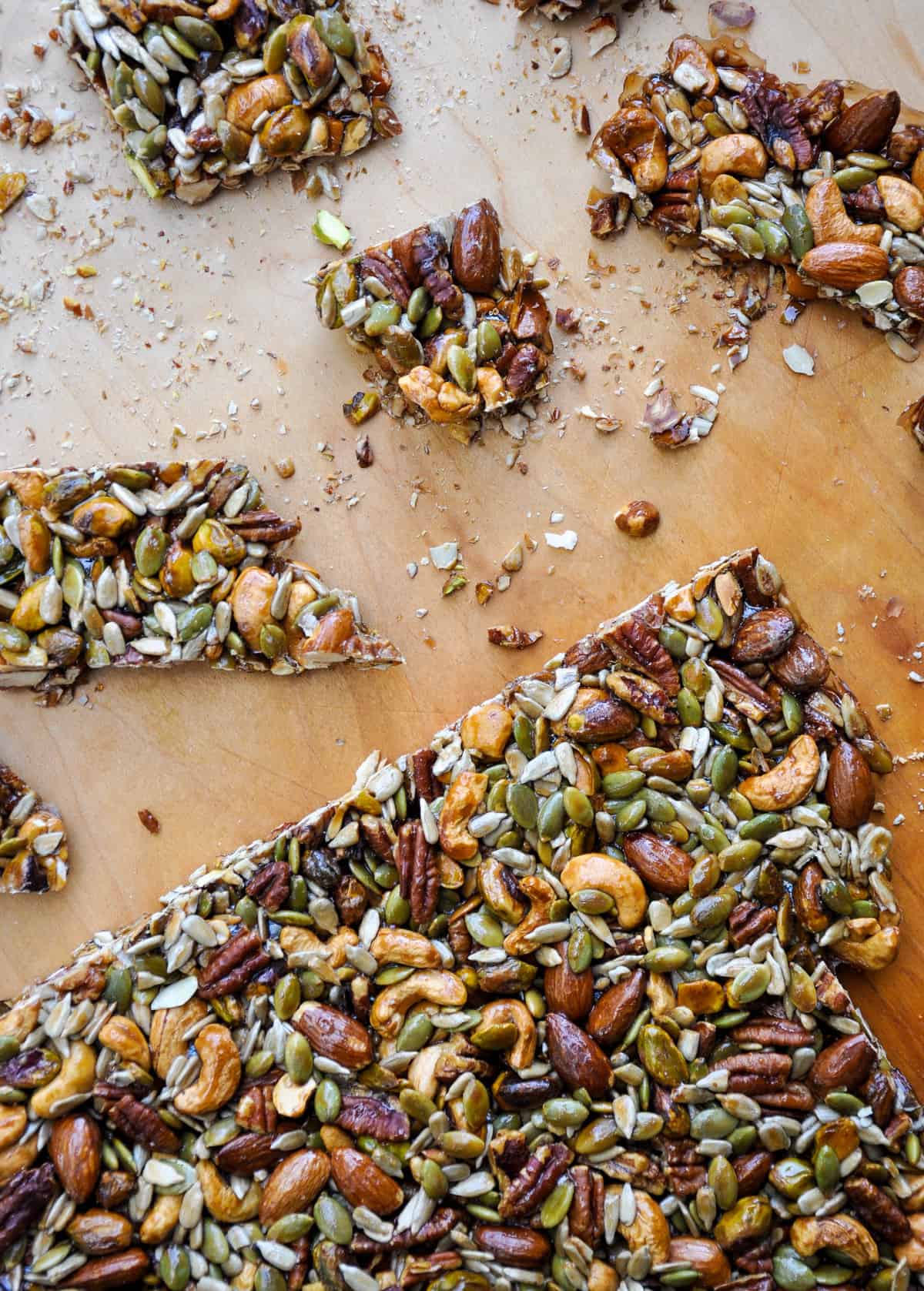 Or if you're like me they will end up a little rustic style and look more like chunks.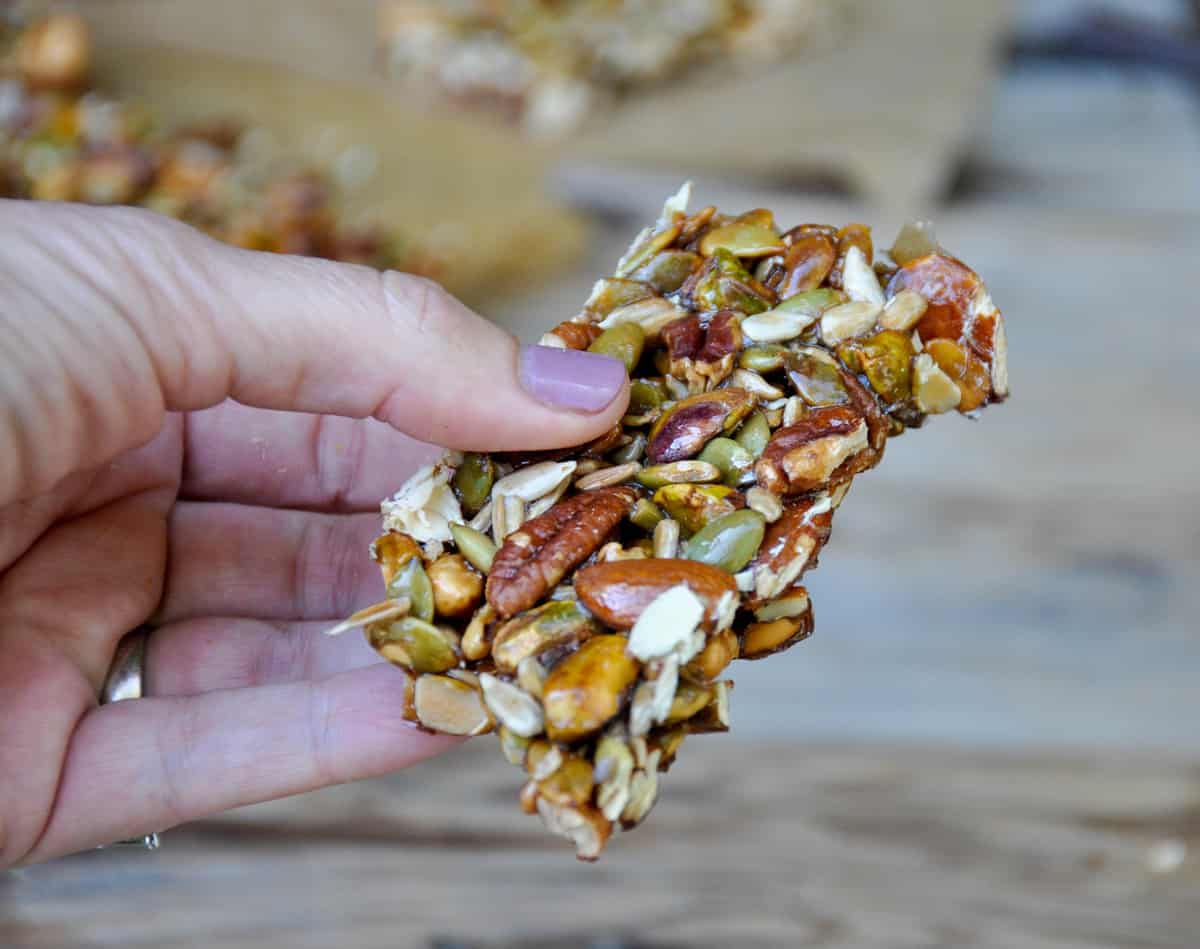 But that's okay… it all tastes the same!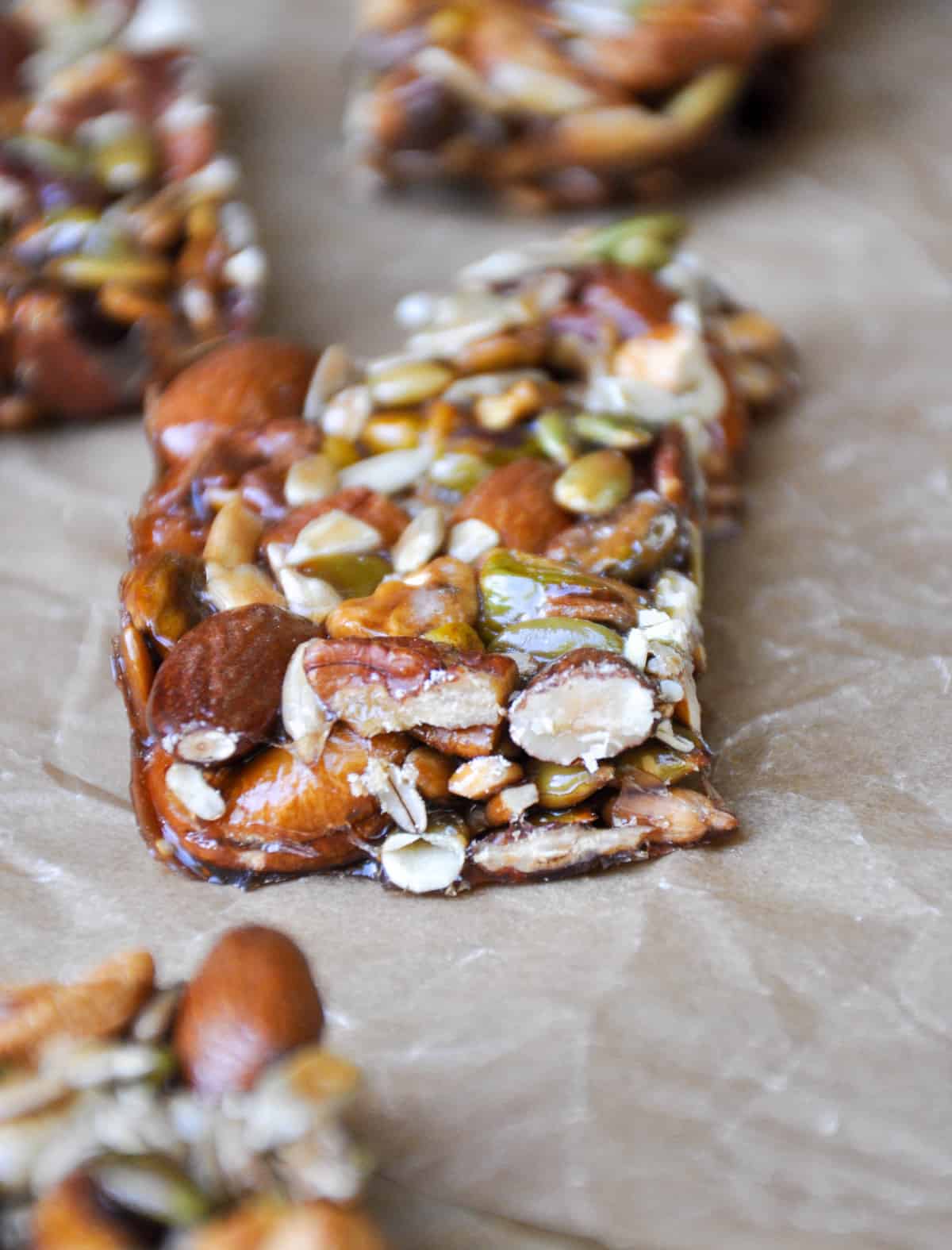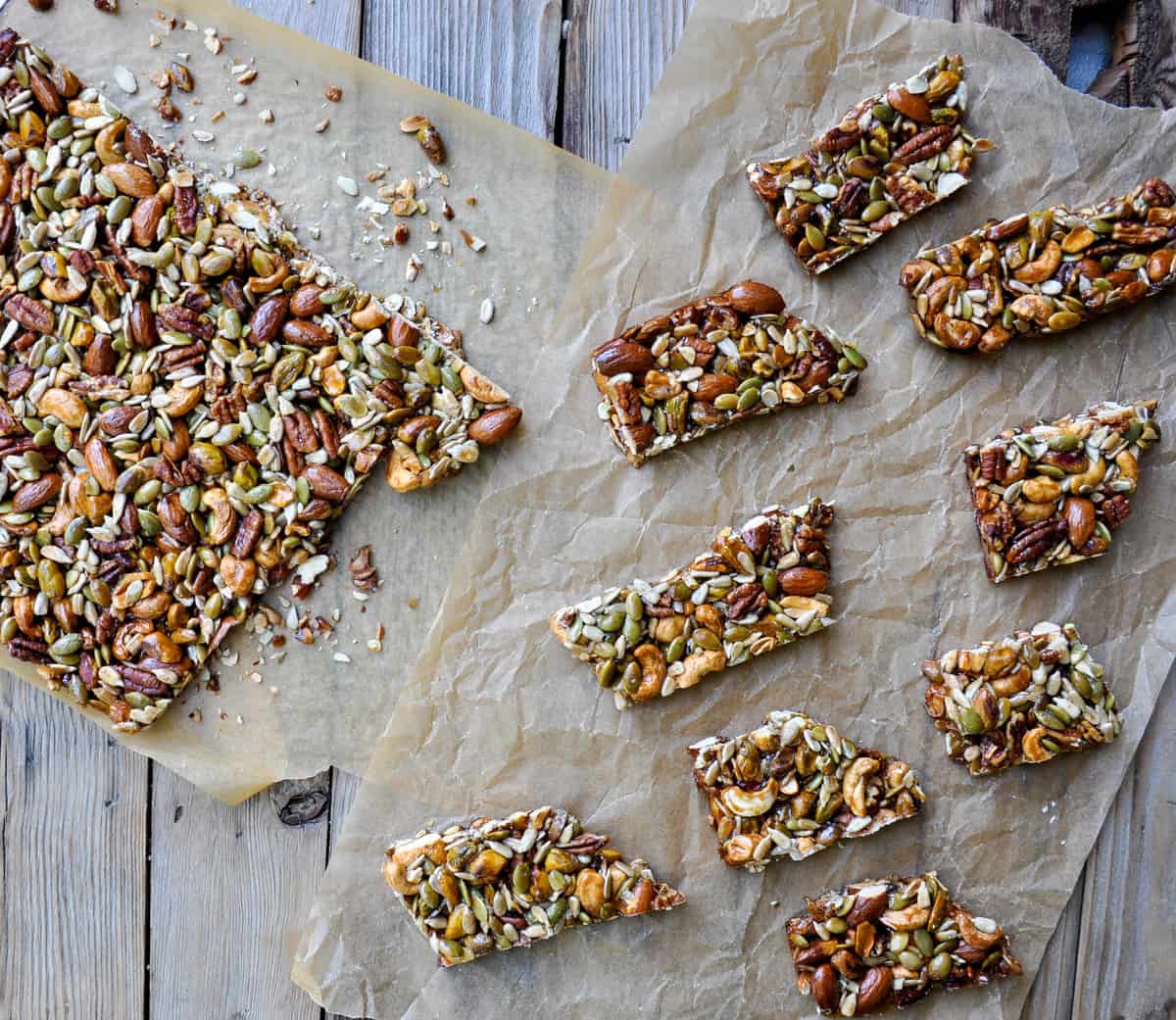 Glorious, wholesome goodness! All wrapped up in a delicious California Nut Bar!
Here is the easy recipe for ya….
California Nut Bark Bars
2017-11-01 04:39:28
Ingredients
1 cup raw almonds
1 cup raw pecans
1 cup raw cashews
1 cup raw pistachios
1 cup raw sunflower seeds
1 cup pumpkin seeds
1 cup maple syrup
1 T. sea salt
Instructions
Preheat oven to 325
Combine all the nuts and seeds in a bowl and stir to mix.
Add the maple syrup and salt. Mix thoroughly to combine
Pour into a parchment lined baking sheet and bake for 40 minutes
Remove from oven and allow to cool for 1 hour
Remove the solid chunk from the pan and cut into bars or chunks.
California Grown https://californiagrown.org/