You really can have it all. Sweet and savory recipes starring California Prunes.
All prunes are plums, but not all plums are prunes. Prunes are simply dried plums, but not just any plums. The legendary Petit D'Agen French Plum made its way to California during the Gold Rush and was then grafted onto wild American plum stock. Unlike other varieties, these prune plums ripen fully on the tree — pit and all — without fermenting. Demand for California Prunes quickly eclipsed the imported varieties and by 1900 there were an estimated 85 prune packing facilities in existence. As the fledging industry entered into the 20th century, it encountered more than a few twists in the road. Oversupply, wartime rationing, and the emergence of the tech industry all complicated the once fairytale-like story of the California Prune industry. Silicon Valley was once known as the Prune Capitol of the World, but as high tech companies flocked to that region, prune production shifted to the Sacramento and San Joaquin Valleys. The rich soil, abundant sunshine, and cool evening temperatures provide the ideal environment for growing premium quality prunes.
Today, California Prunes are stepping into the spotlight not only for their nutritional profile, but also for their culinary diversity. It's well known that prunes are beneficial to your gut health, but this powerful superfood is no one-trick pony. Prunes are a heart healthy fruit that can help to lower cholesterol, decrease bone loss, and contribute to stable blood sugar levels. Because prunes contain no added sugar, they add a subtle natural sweetness to foods, and work equally well in savory and sweet recipes.
We're excited to show you some of our favorite ways to cook with California Prunes. There's definitely something for everyone in this diverse collection of sweet and savory recipes starring California Prunes. We can't wait to hear which recipe you'll try first!
Chocolate Covered Prune Fudge Cake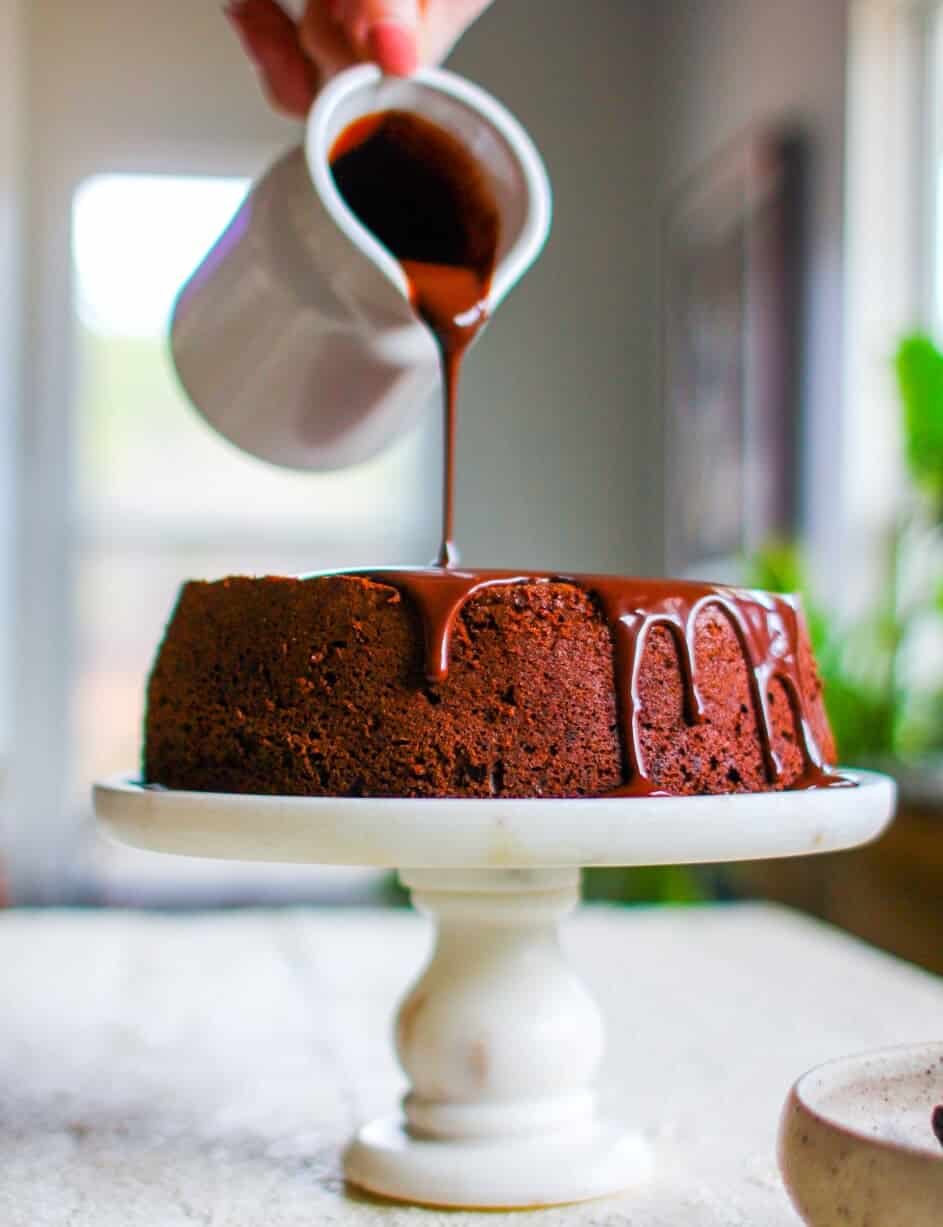 Rich. Fudgy. Delicious. Our Chocolate Covered Prune Fudge Cake has been known to win over even the pickiest eater.
Pork Roast with Prune Wine Reduction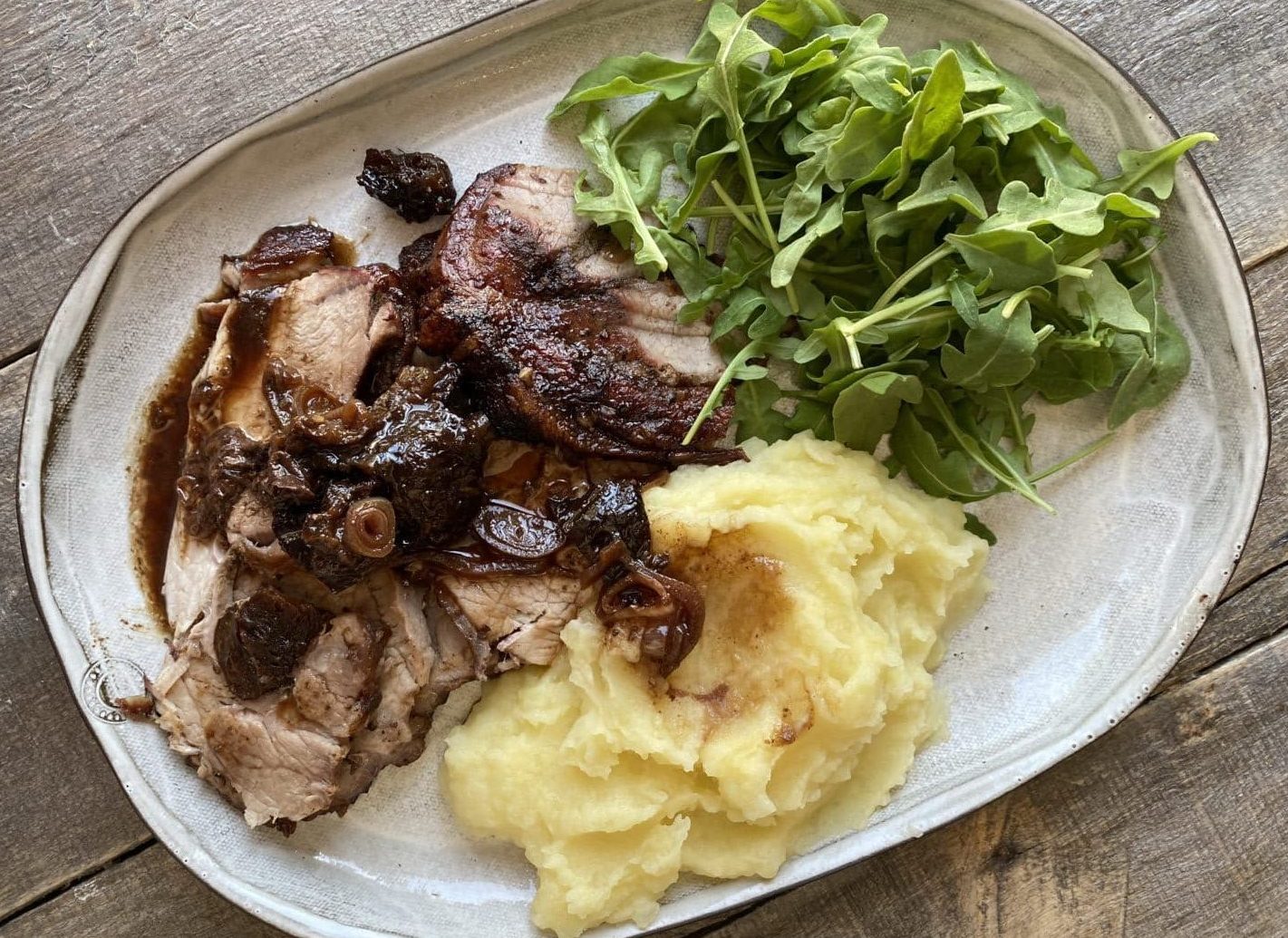 Our friend Teri from No Crumbs Left gives the humble pork roast a double dose of prune power. She first stuffs the roast with whole prunes, and then drizzles an irresistible Prune and Red Wine Reduction on top. Yum!
Stormy Sparkler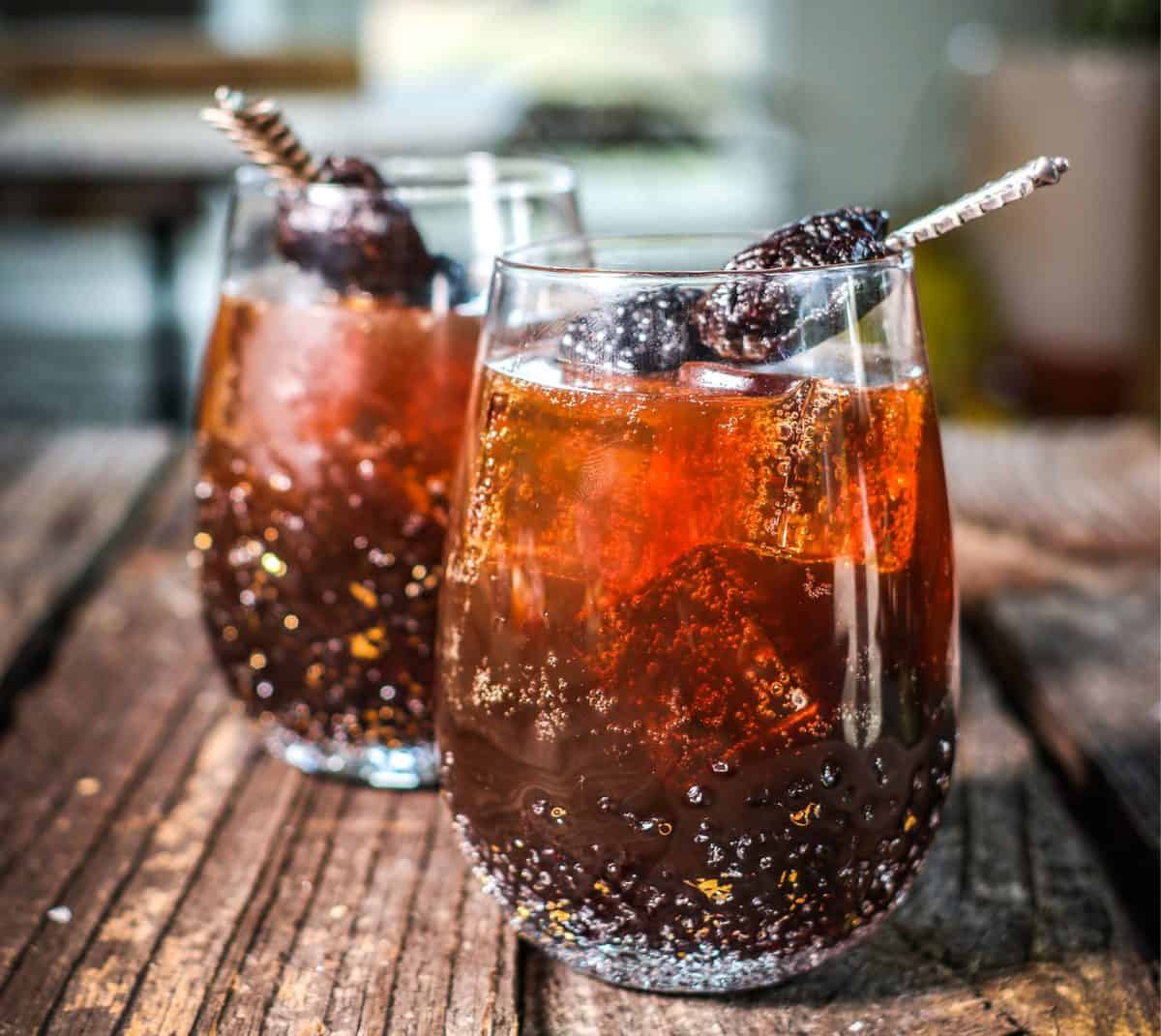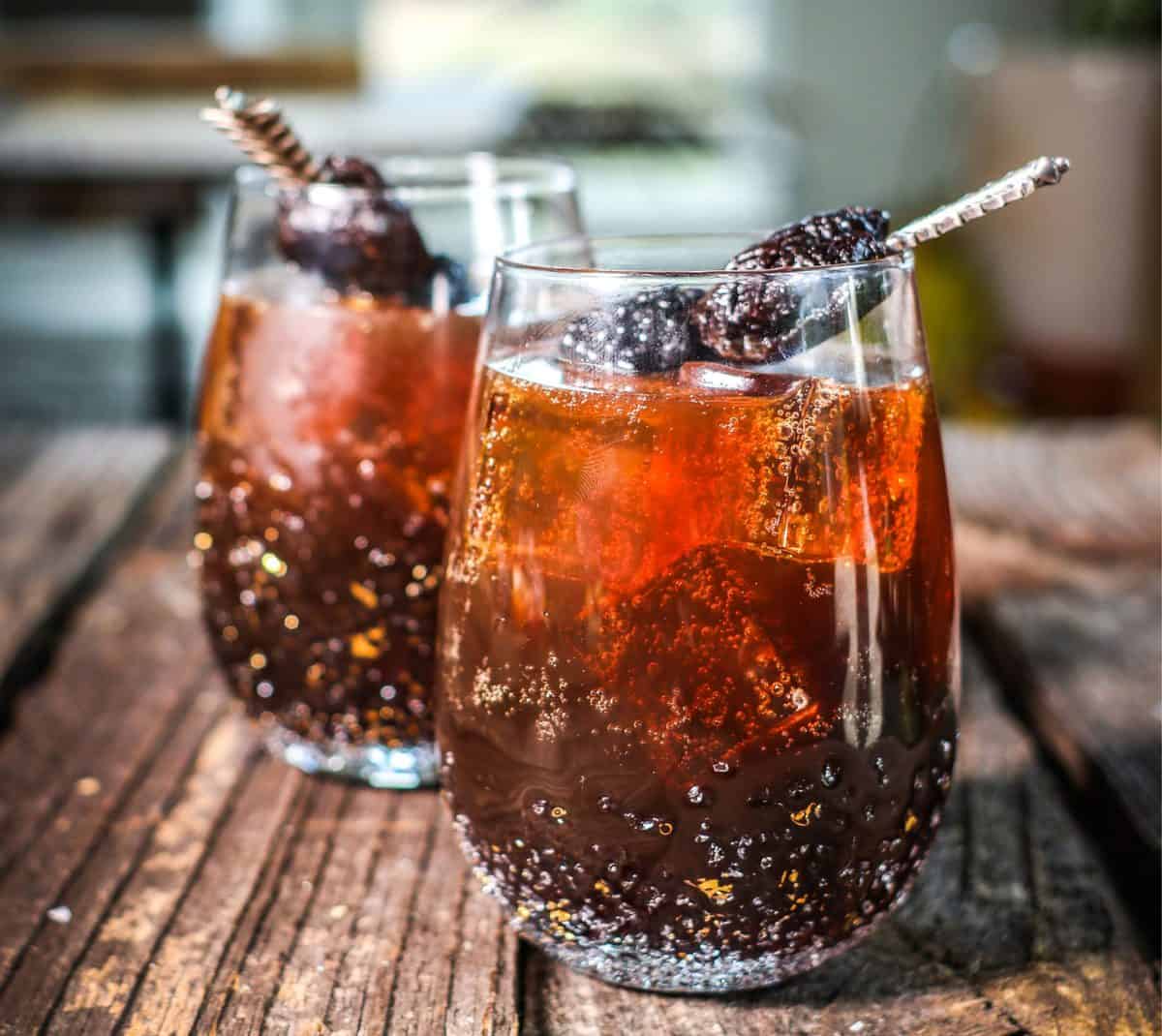 A splash of prune juice and a dash of Chambord transform sparkling wine into a moody, fall cocktail – the Stormy Sparkler.
Cedar Planked Brie with Prune Rosemary Sauce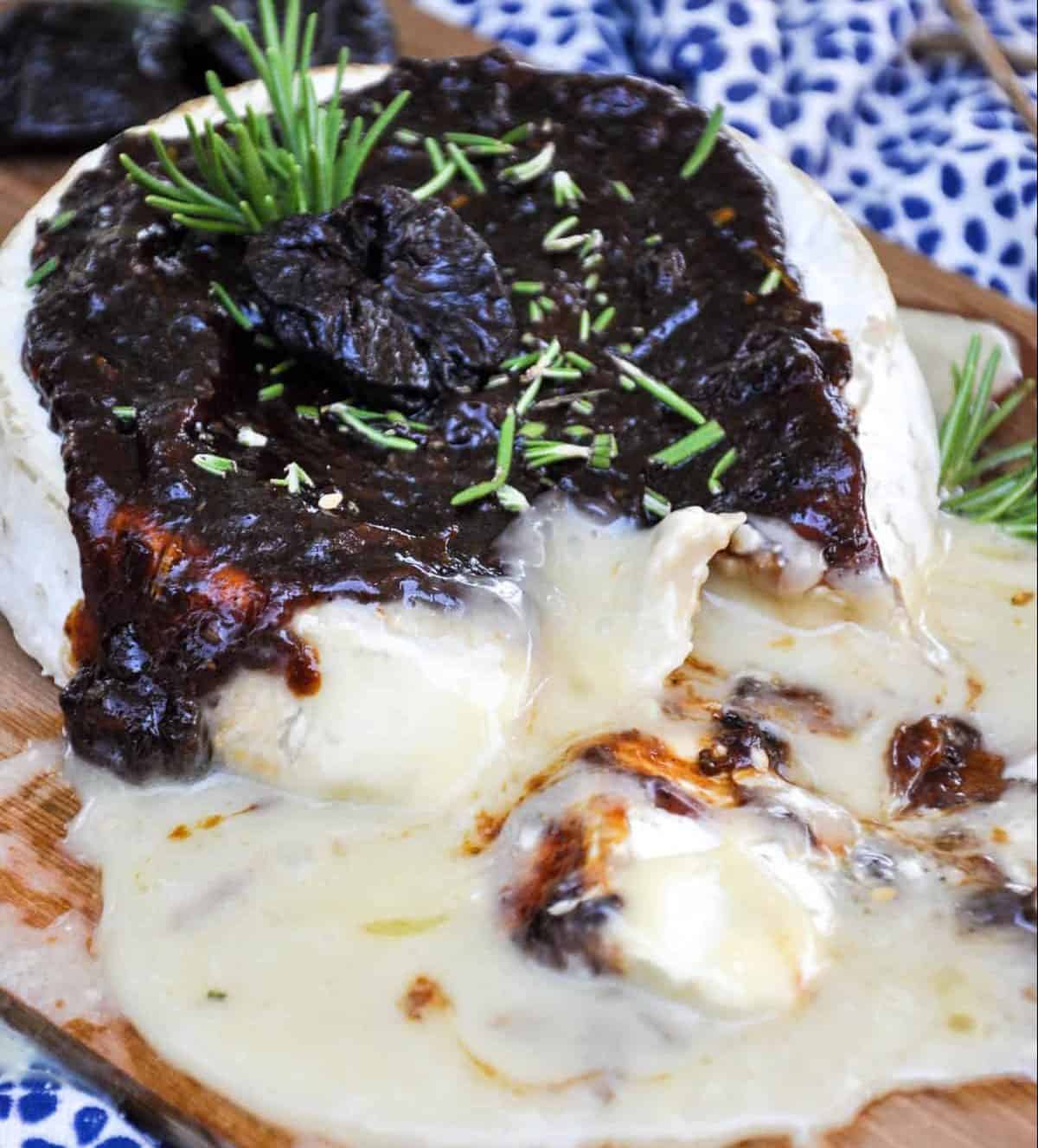 What's makes this simple appetizer so amazing? Start with triple cream brie made with Real California Milk (look for the seal!) and be sure to use California Prunes to make the savory sweet sauce. Sourcing premium quality prunes from the California shouldn't be too difficult. The Golden State is responsible for over 97% of all prunes grown in the US and 44% of the world's prune supply!
Apple Prune Slab Pie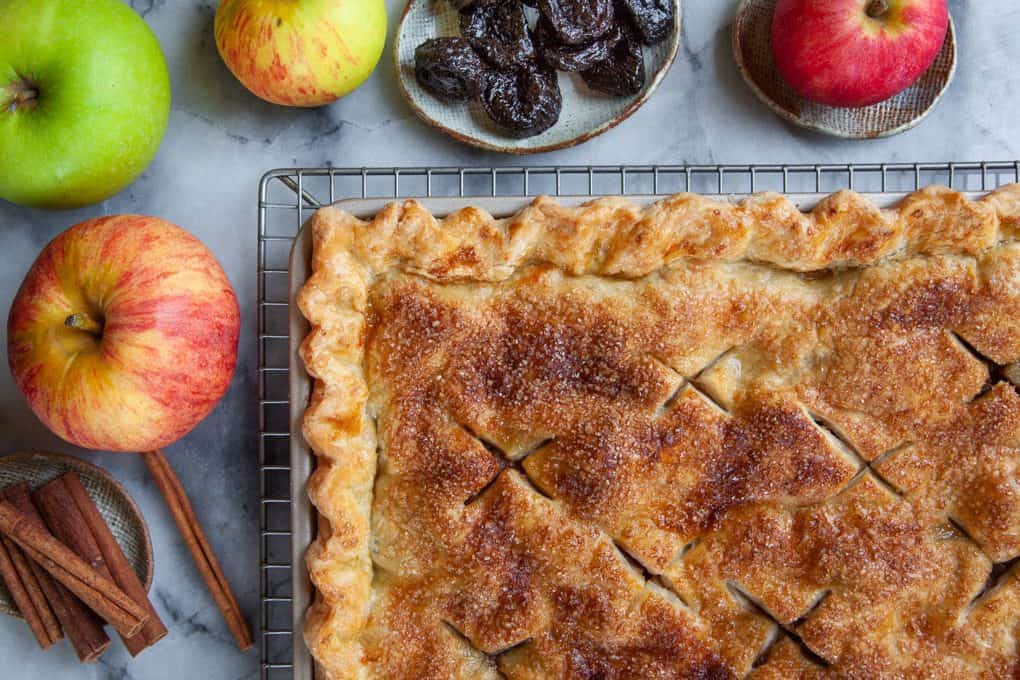 Our friend Irvin's Apple Prune Slab Pie is definitely at the top of our holiday baking list!
Prune Clafoutis with Apple Caramel Sauce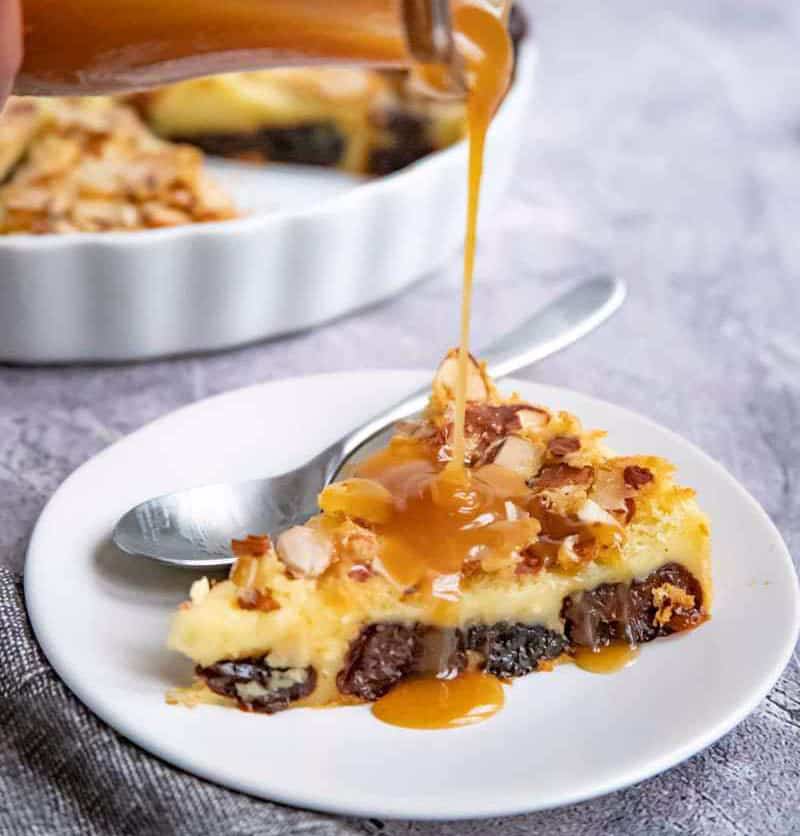 California Prunes are descended from the legendary French Petit d'Agen prunes, so it's no surprise that they work perfectly in our friend Cheryl's take on the classic French clafoutis. Oh, and did we mention she tops it with an apple caramel sauce? We're talking next level delicious, folks.
The Most Delicious Snack Cake Recipe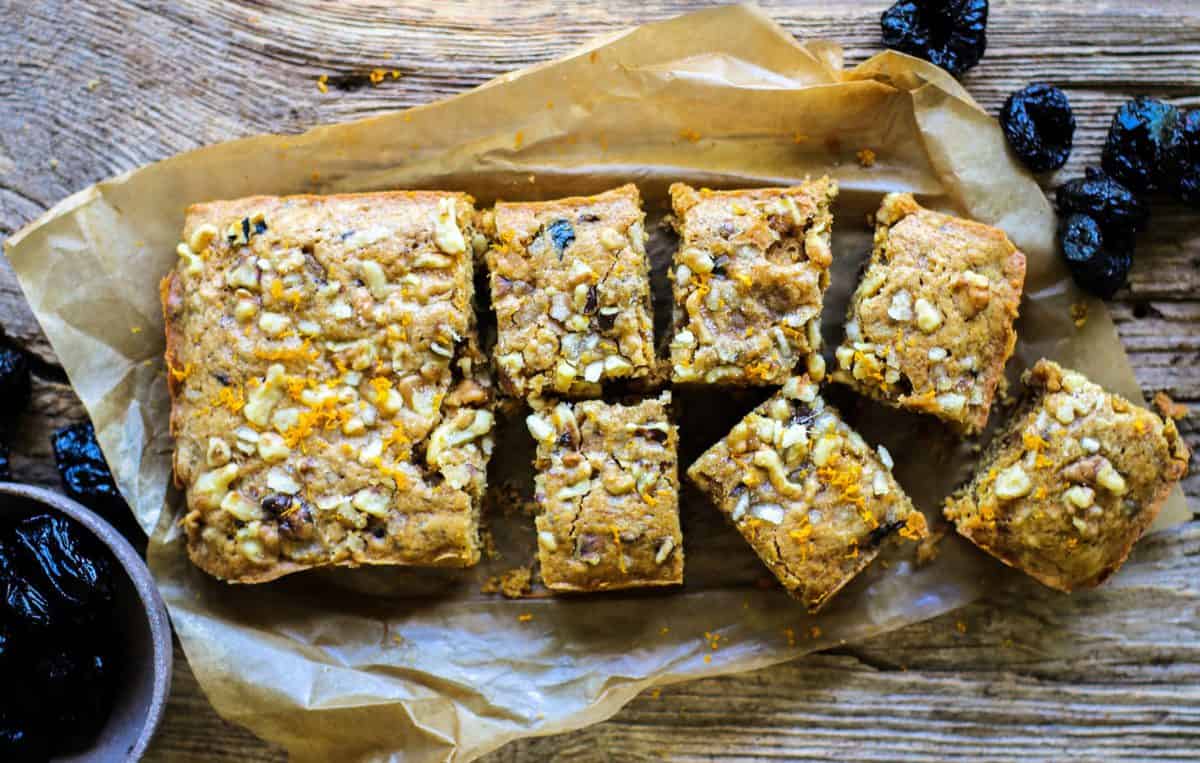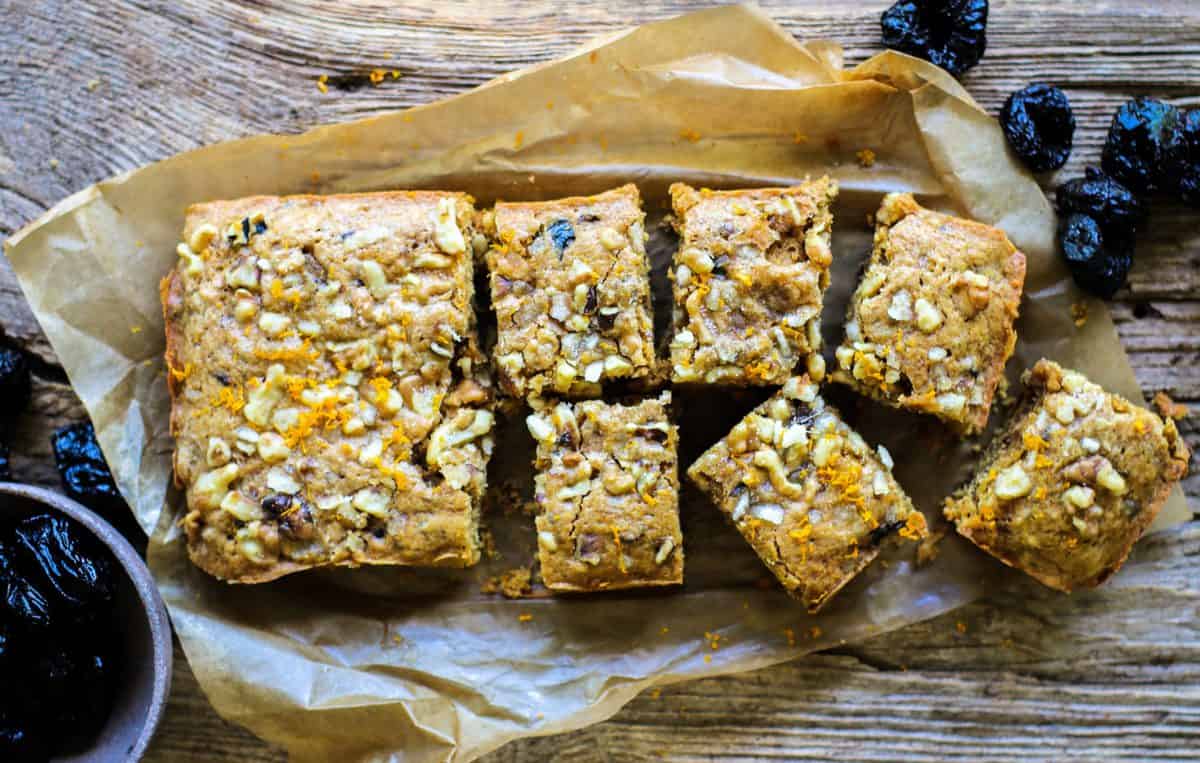 Did someone say "snack cake"? Because that's our love language. Fun fact – adding California Prunes to your baked goods is a great way to lower the fat content without losing any moisture. Simply replace half the recommended amount of butter or oil with prune purée!
Moroccan Stew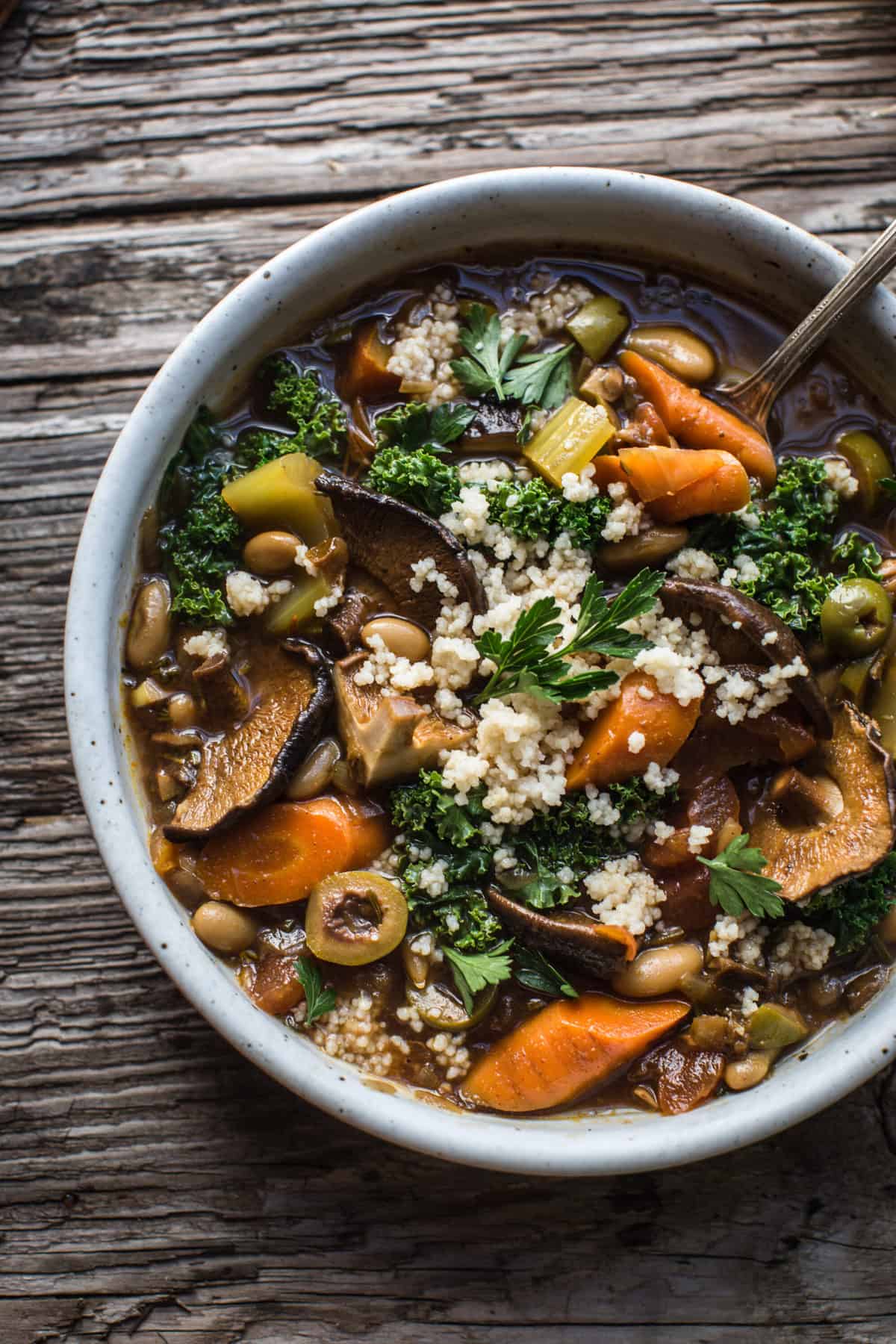 Our friend Timothy uses California Prunes to add depth of flavor to his vegan Moroccan Stew. The chopped prunes melt into the sauce and mingle with salty green olives, fresh veggies and warm spices to create an overall balanced flavor – and one really amazing stew.
Vegan Lentil "Meatballs"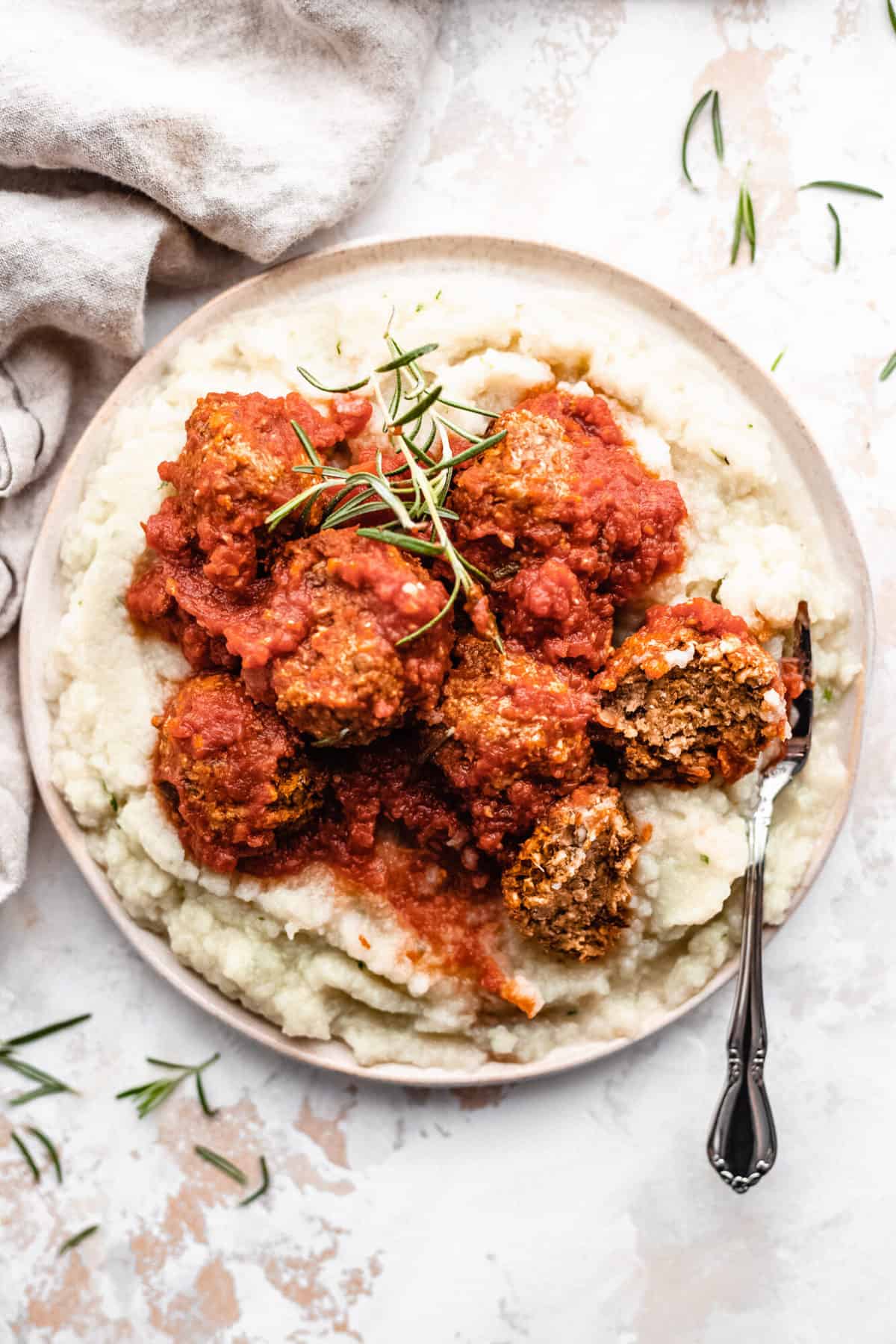 Britt's Vegan Meatballs are packed with protein and fiber. Served on top of mashed cauliflower, this dish is gluten-free and Paleo-friendly….but we promise Nana will never guess!
Sticky Toffee Pudding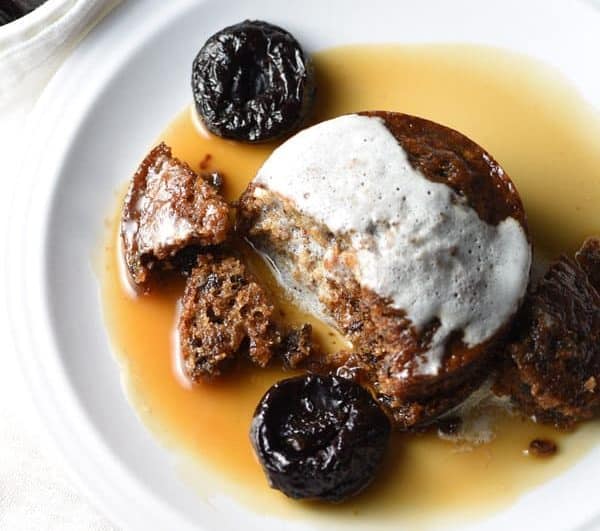 Prunes have long been the darling of international chefs. They know a secret – prunes add natural sweetness and moisture to any recipe. You'll love our friend Amy's take on traditional British Sticky Toffee Pudding.
Prosciutto Wrapped Prunes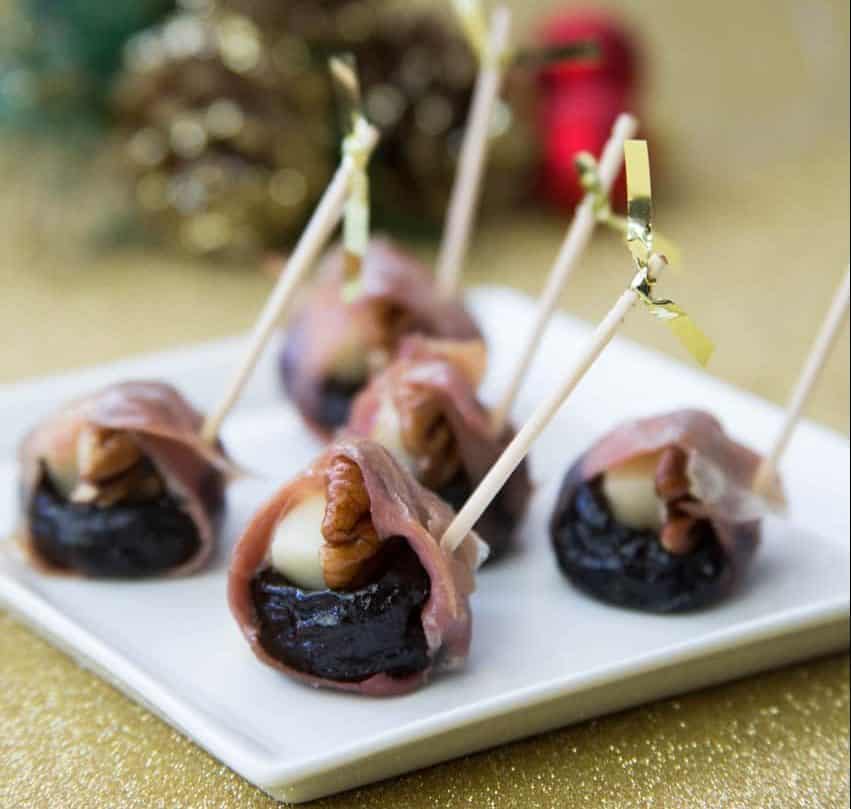 Fans of sweet and salty mashups are sure to love this easy appetizer from our friend, KC. Prosciutto Wrapped Prunes are the perfect Game Day snack and a fabulous first course.
Juicy Burgers with Prune Onion Jam
This thick, juicy Burger with Prune Onion Jam is definitely our jam! Get creative and use the leftover jam on sandwiches, grilled meats, or slather it on top of a bagel and cream cheese. Or just grab a spoon and dig right in. It's THAT good.
Chocolate Olive Oil Prune Cake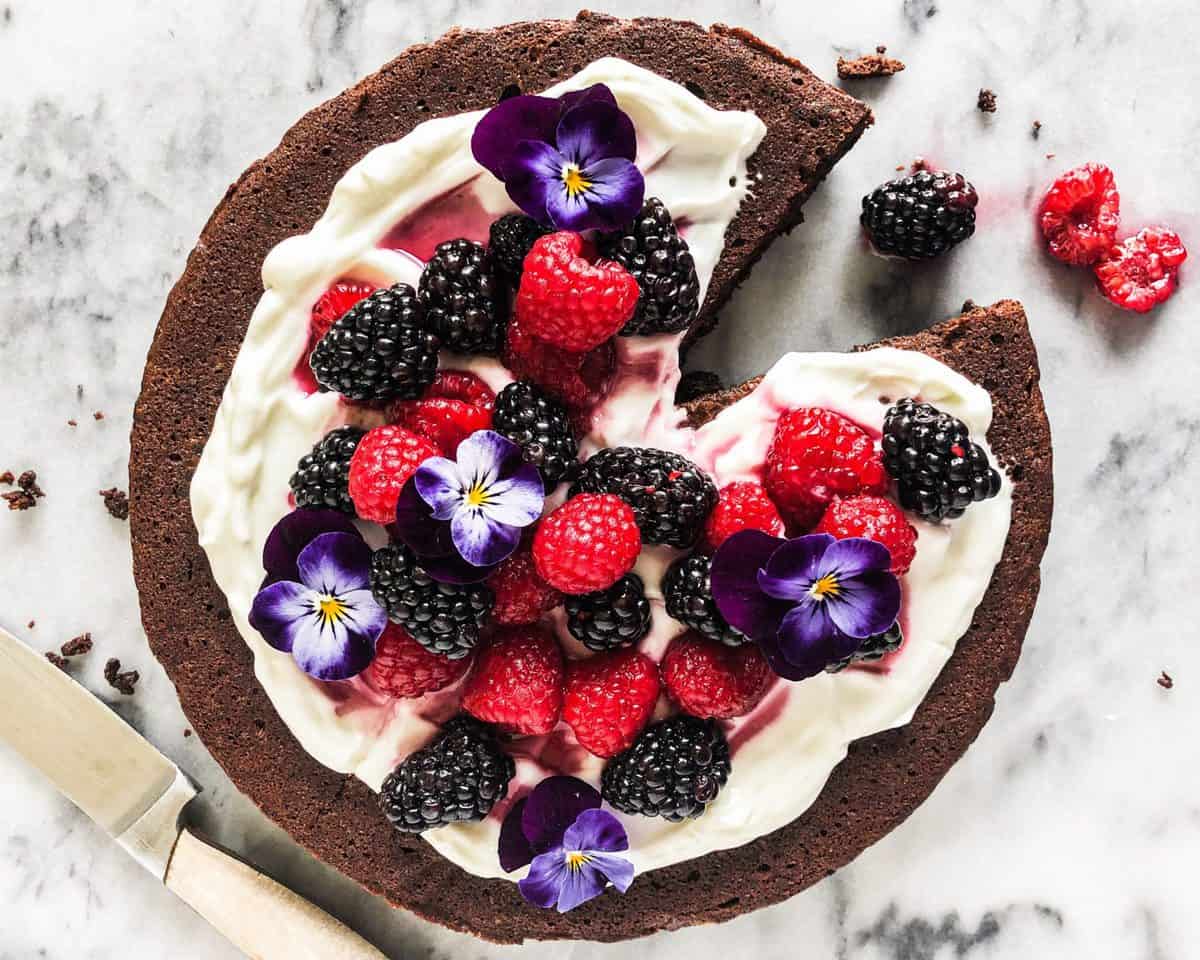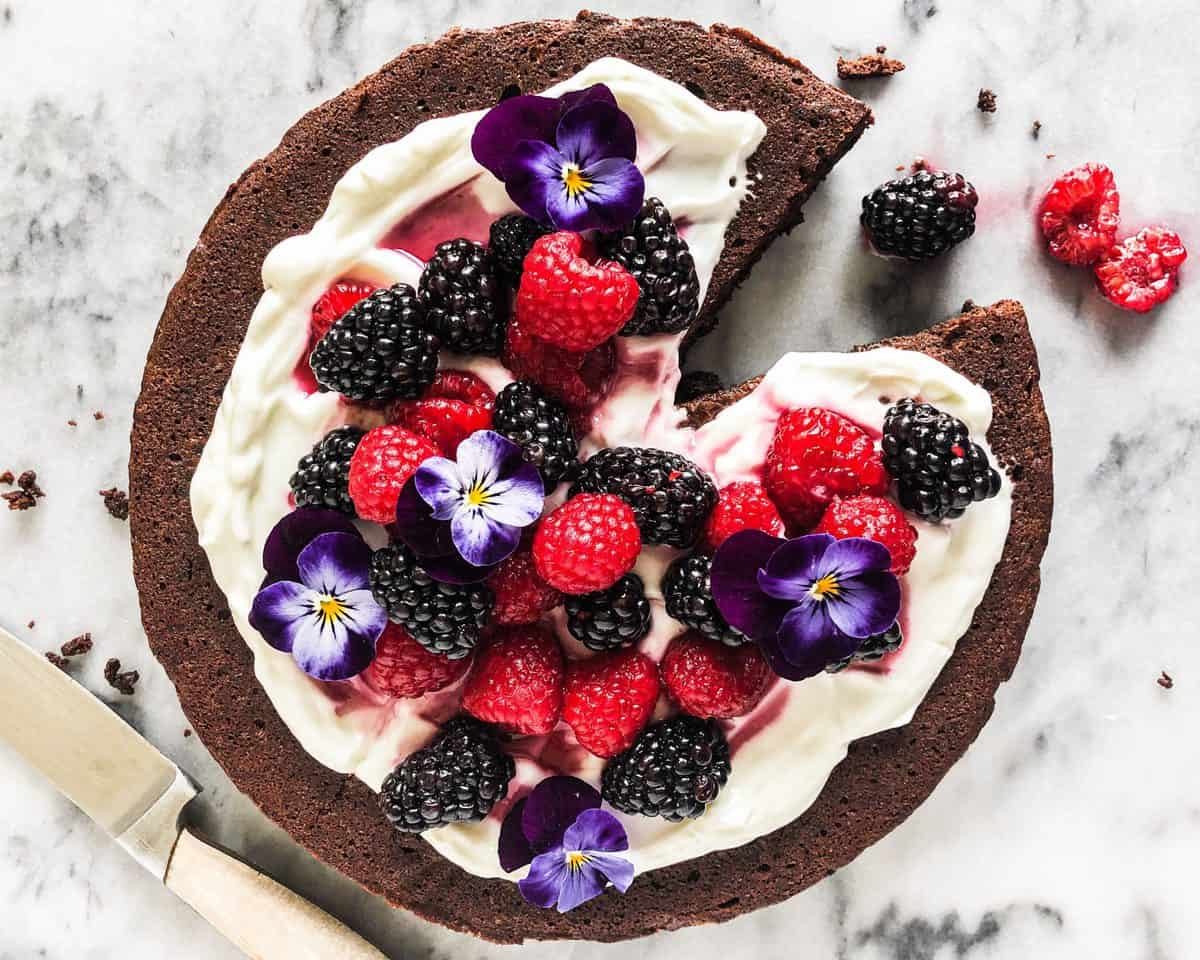 Dense, rich Chocolate Olive Oil Prune Cake is a veritable celebration of California's bounty.
Almond and California Prune Thumbprint Cookies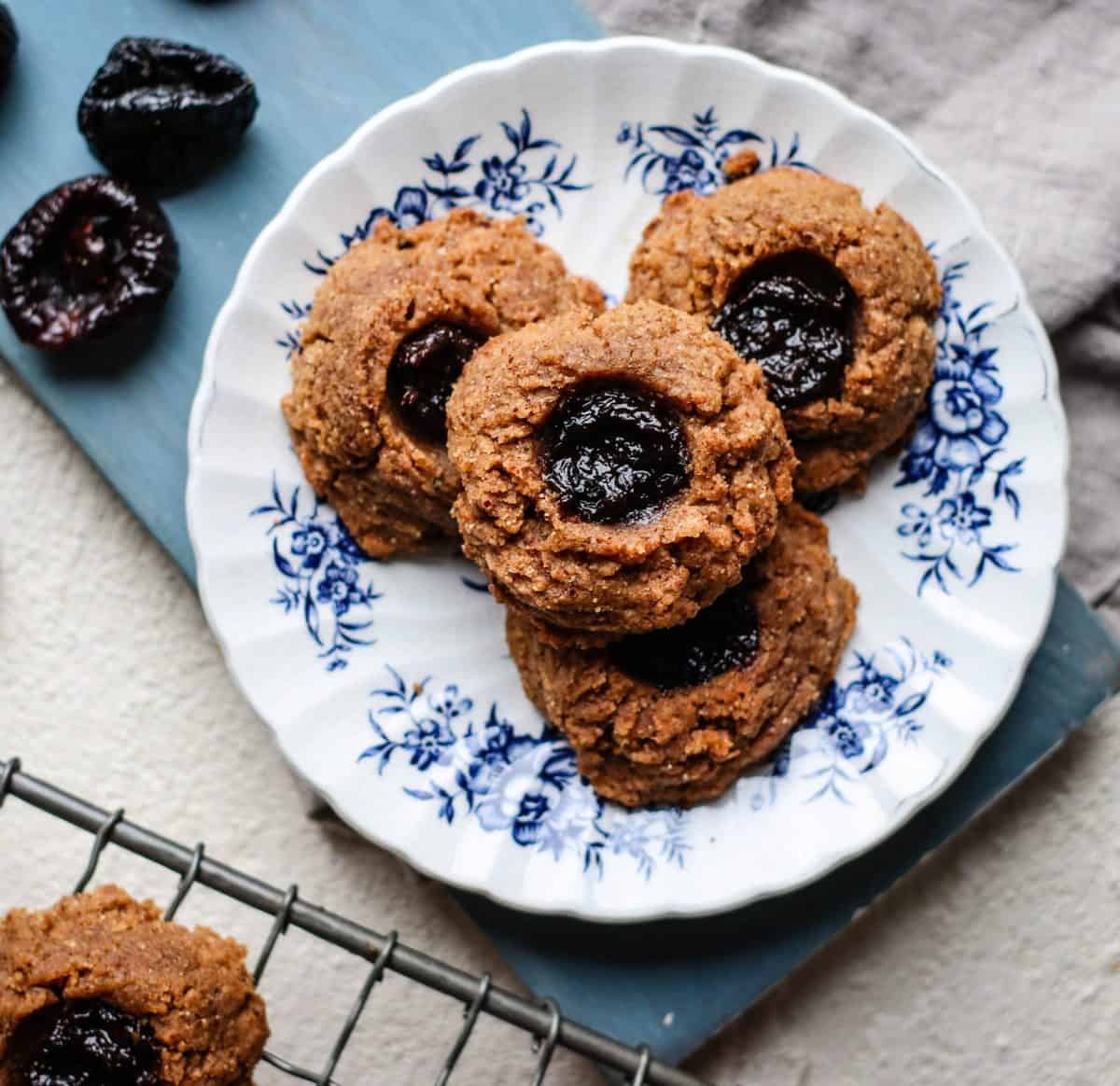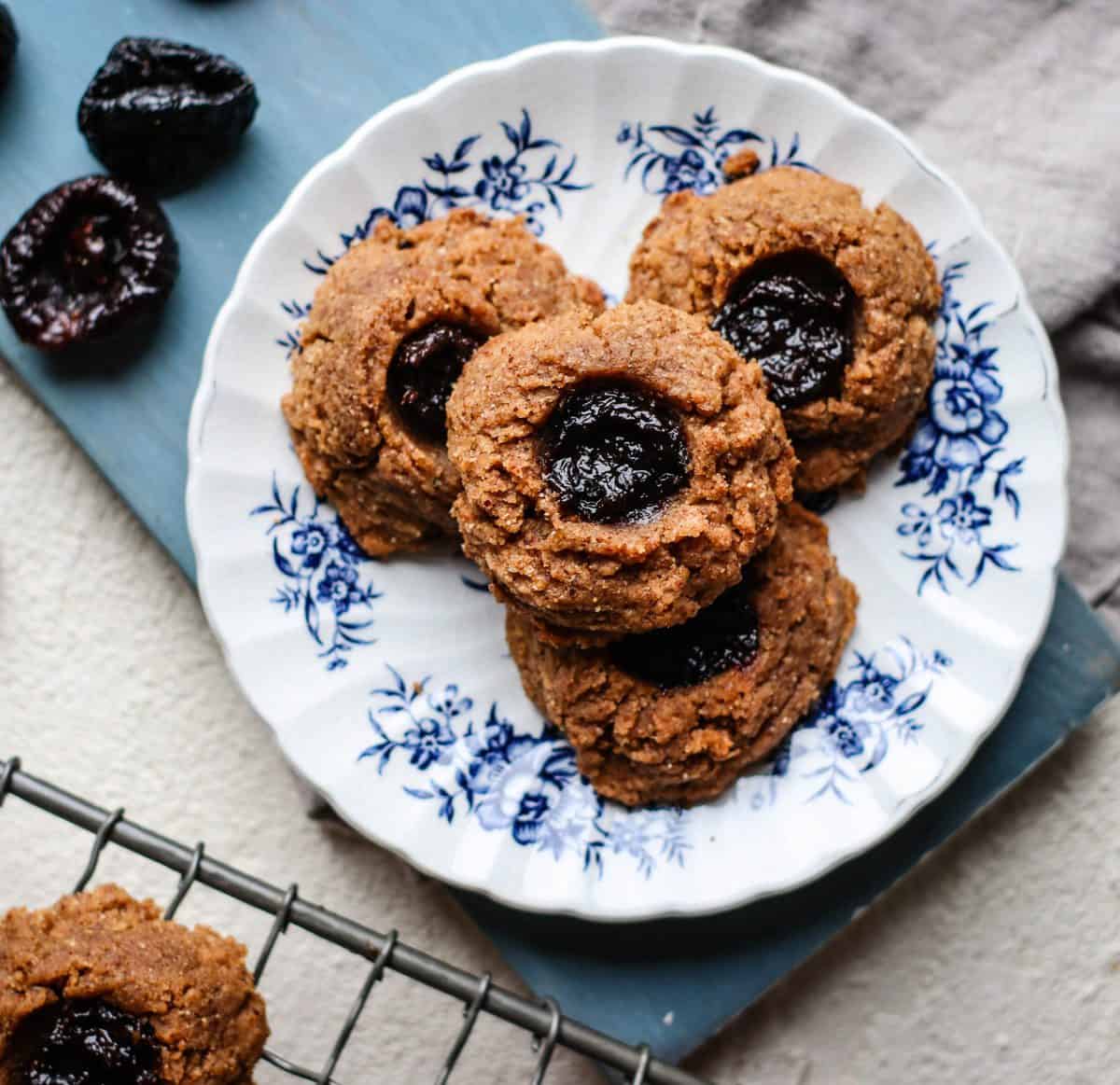 Decadent prune butter is the star of these flourless Almond Prune Thumbprint Cookies. You'll probably want to make a double batch.
We hope you loved our round up of sweet and savory recipes starring California Prunes. Craving more California Grown goodness? Follow us on Pinterest! Maybe you have a favorite recipe using California Prunes that we've missed? Snap a pic and tag #CAGROWN on Instagram. We love to see your creations!