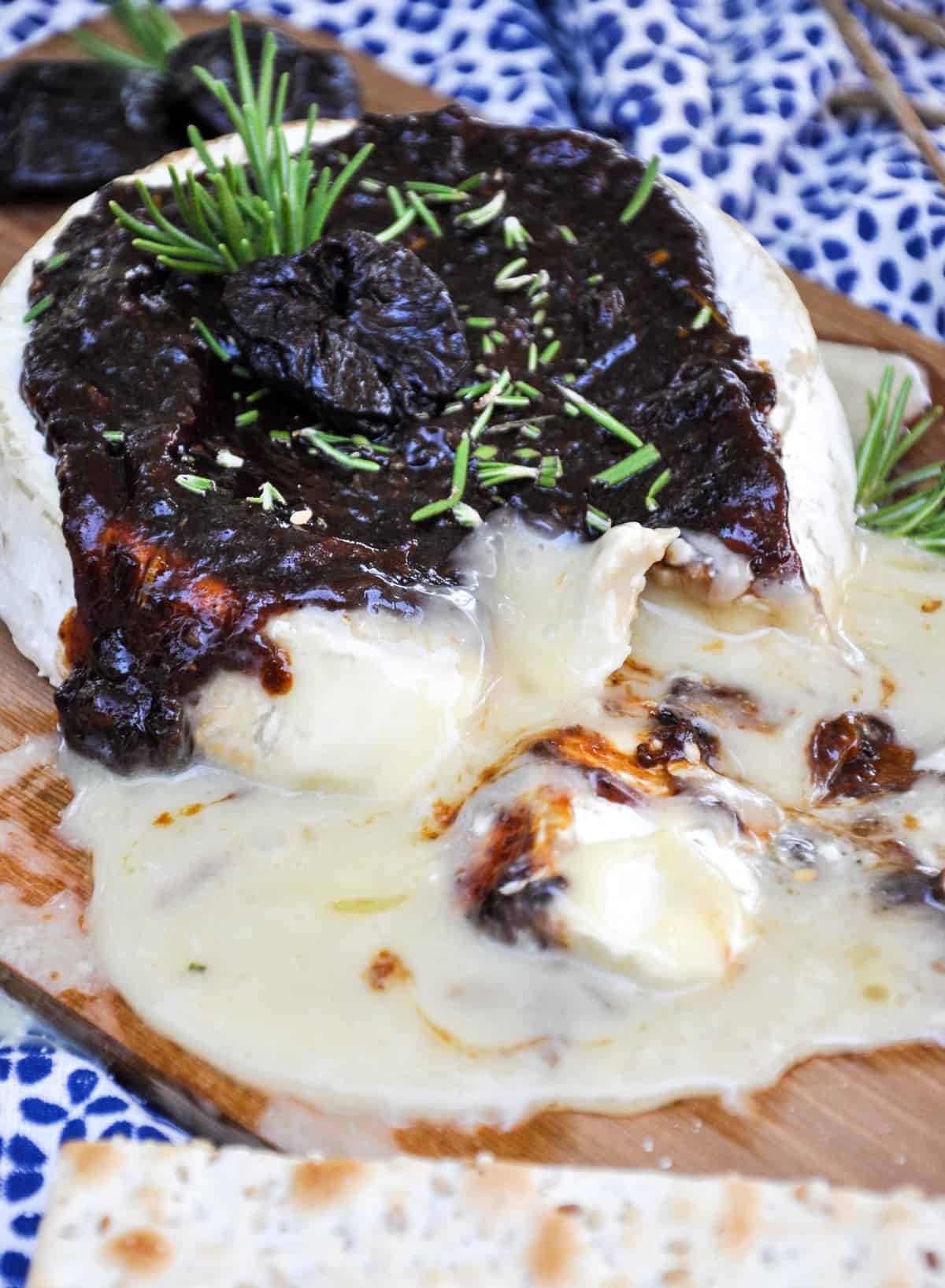 CA GROWN Blog
Discover. Learn. Connect.
Cedar Planked Brie topped with Prune Rosemary Sauce
August 24, 2016
Eat the Season!
Sign Up For Weekly Recipes
« Back to Recipes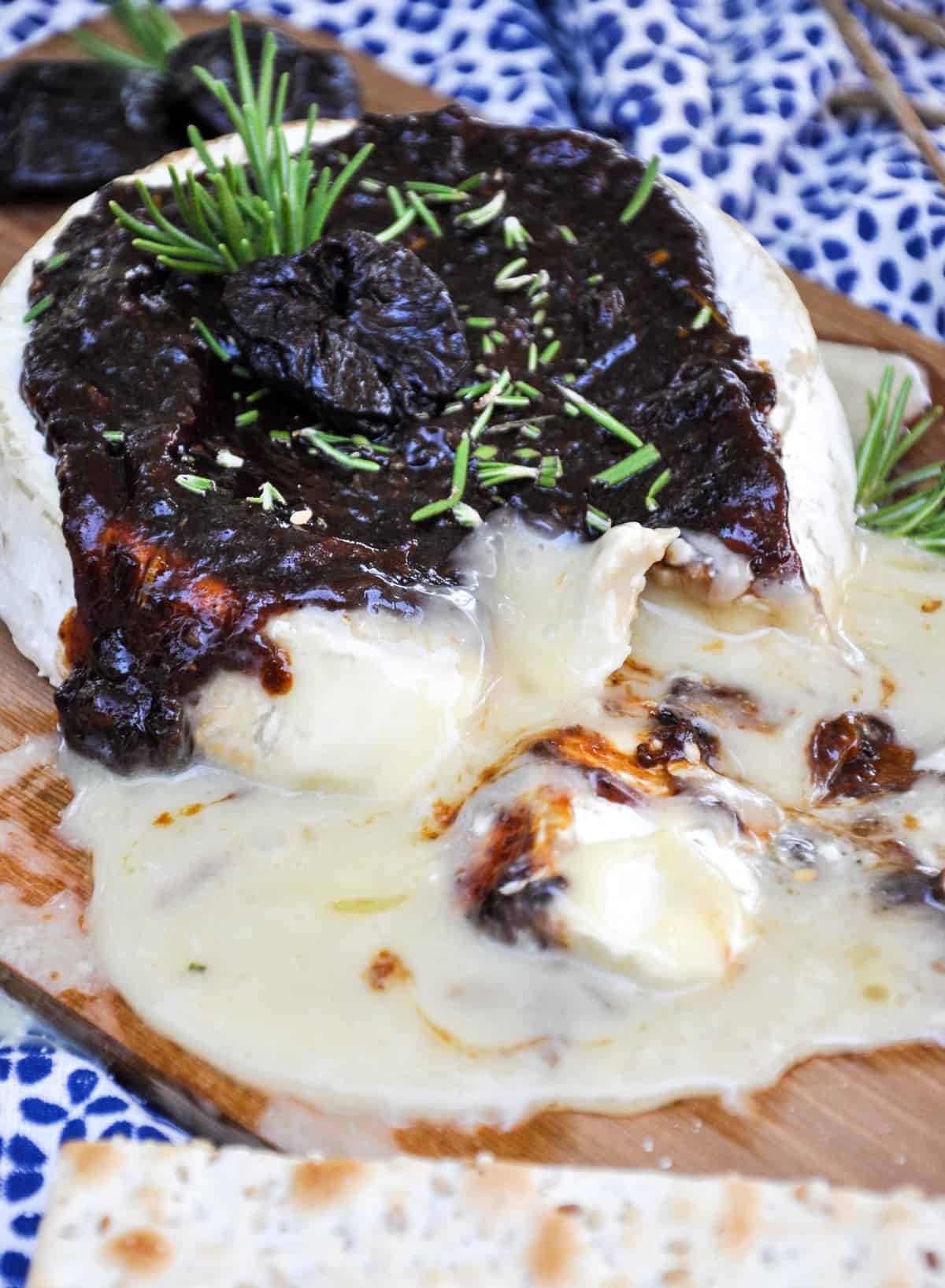 Cedar Planked Brie topped with Prune Rosemary Sauce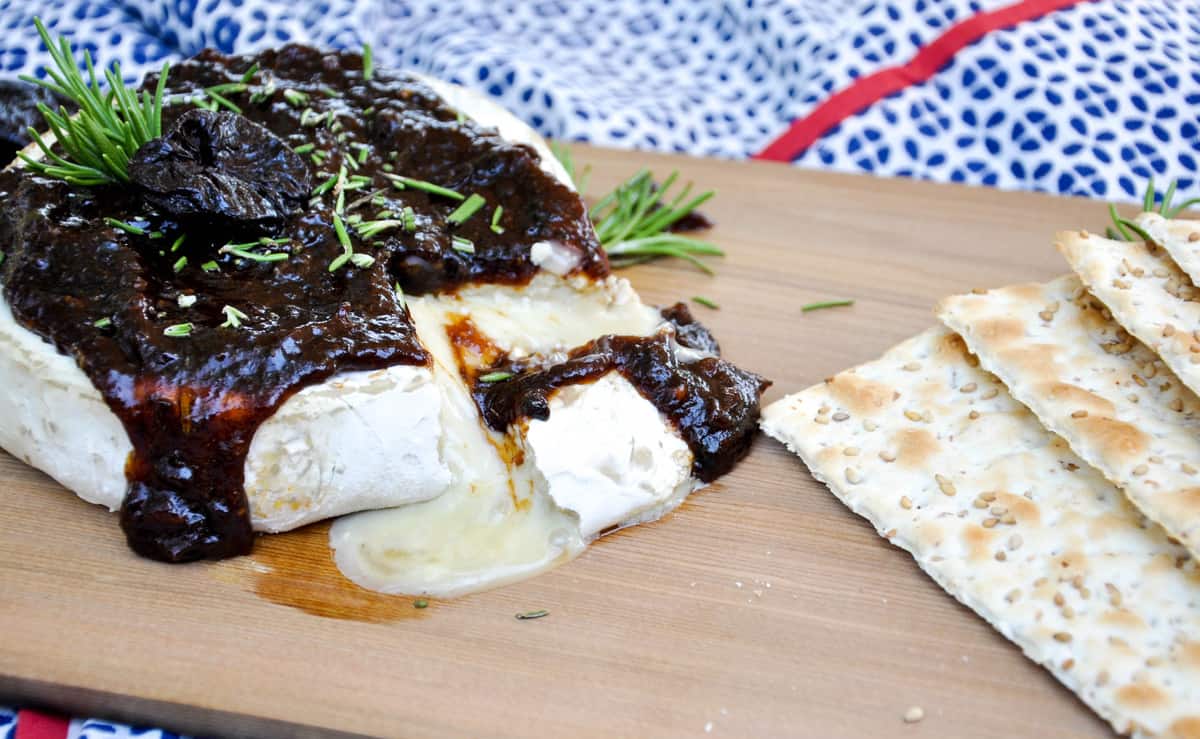 Lucky for you, I'm on a barbecuing kick! This time we are grilling…
CHEESE!
Yep, it's getting all crazy up in here!
Cedar planks are the perfect foundation for this gooey appetizer. It infuses a smoky flavor into the cheese and doubles as a rustic serving tray. As you know, wood is not a great conductor of heat, so it only takes a few minutes for the plank to cool enough for serving.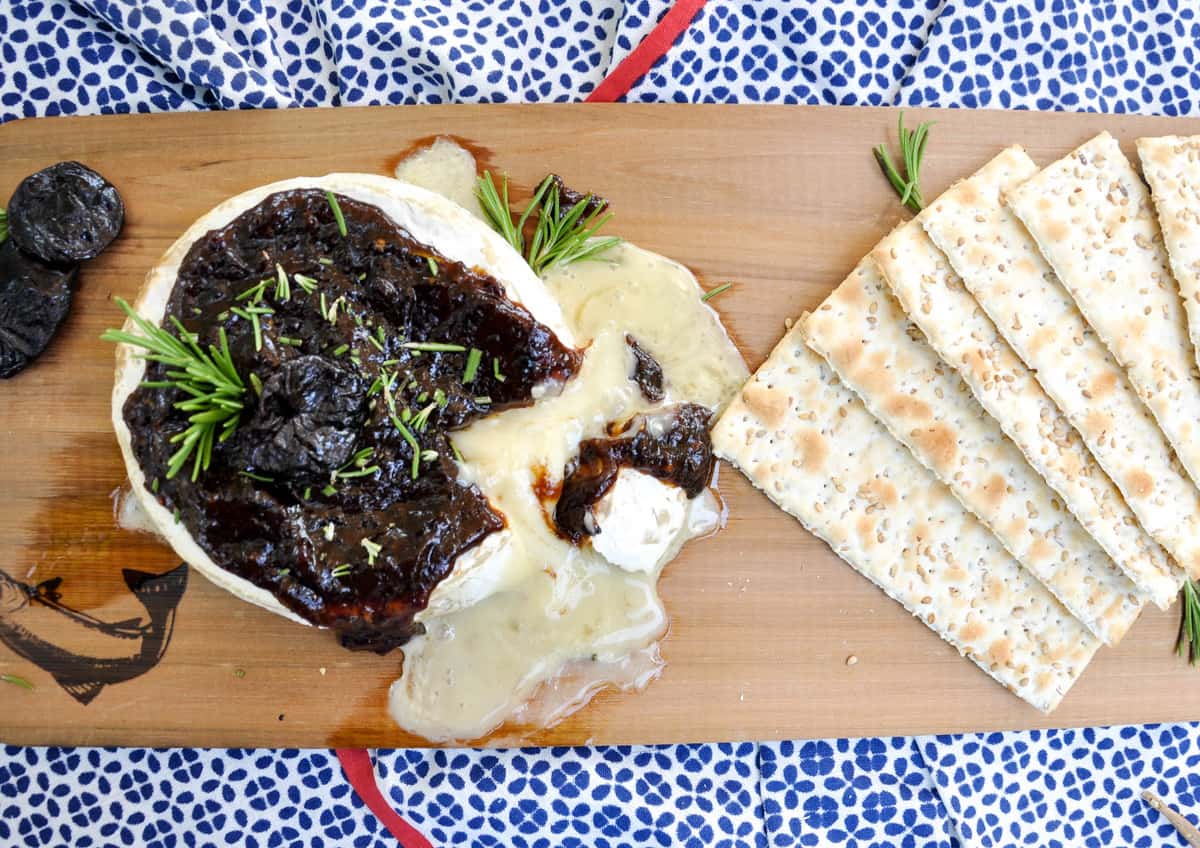 Our topping is the perfect bouquet of sweet and savory. The dried plums infuse a delicate flavor while the rosemary along with barbecue sauce addition add just enough tang to balance out the flavors.
The rind of the brie acts as an organic container until the flesh is pierced to release the warmed cheese, flooding the cedar plank with it's creamy goodness.
I used high quality triple creme Brie and of course, it's made right here in California where they only use milk from California cows! It's a win/win situation!
And of course, I used California dried plums. They are always tender and juicy which is vital to creating the perfect sauce consistency.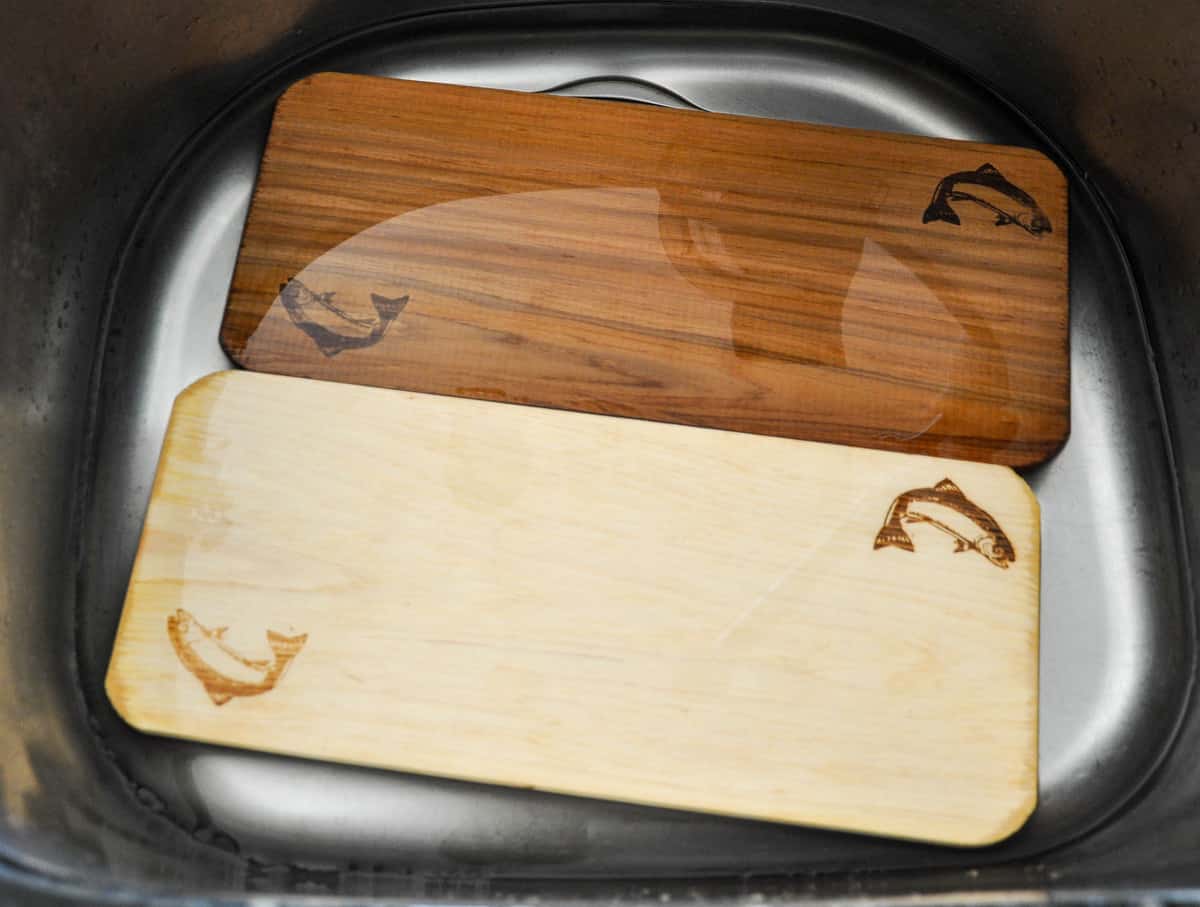 Start by soaking your cedar planks for about 3-4 hours before use to ensure the wood doesn't burn while on the grill.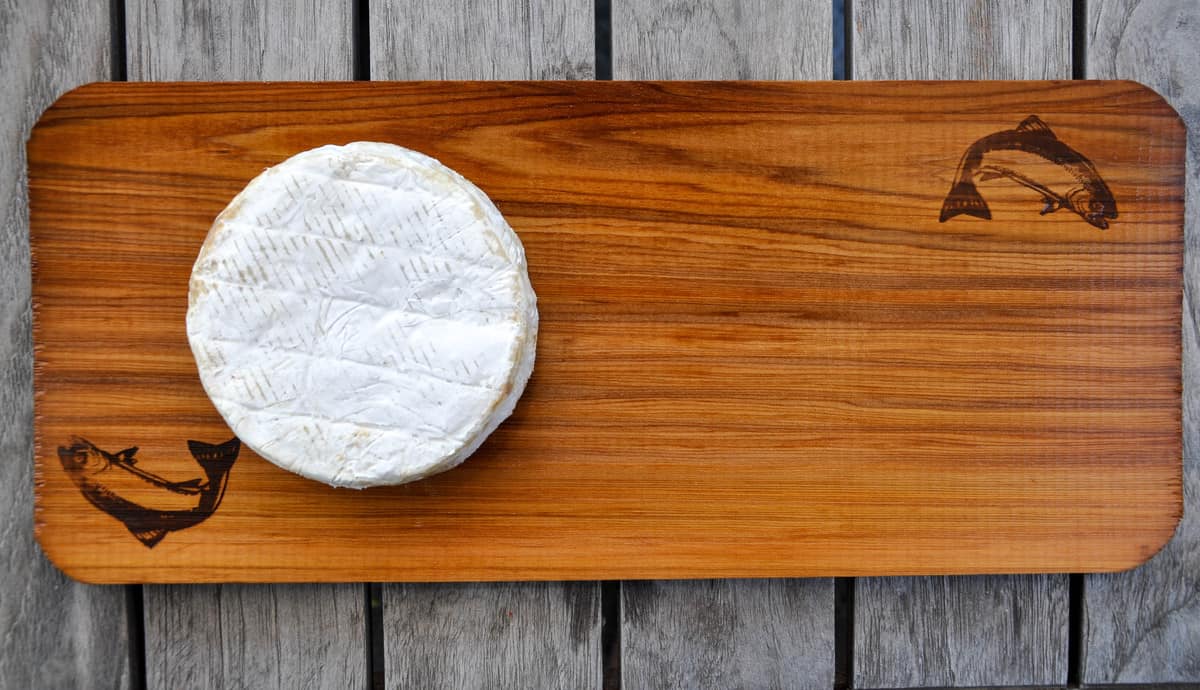 Once the plank is thoroughly soaked through, remove from the water and add the cheese to the plank. Make sure you place the cheese in the position you'd like to serve. Once the cheese is warmed it will be tough to move it around on the plank without disturbing the warmed cheese inside.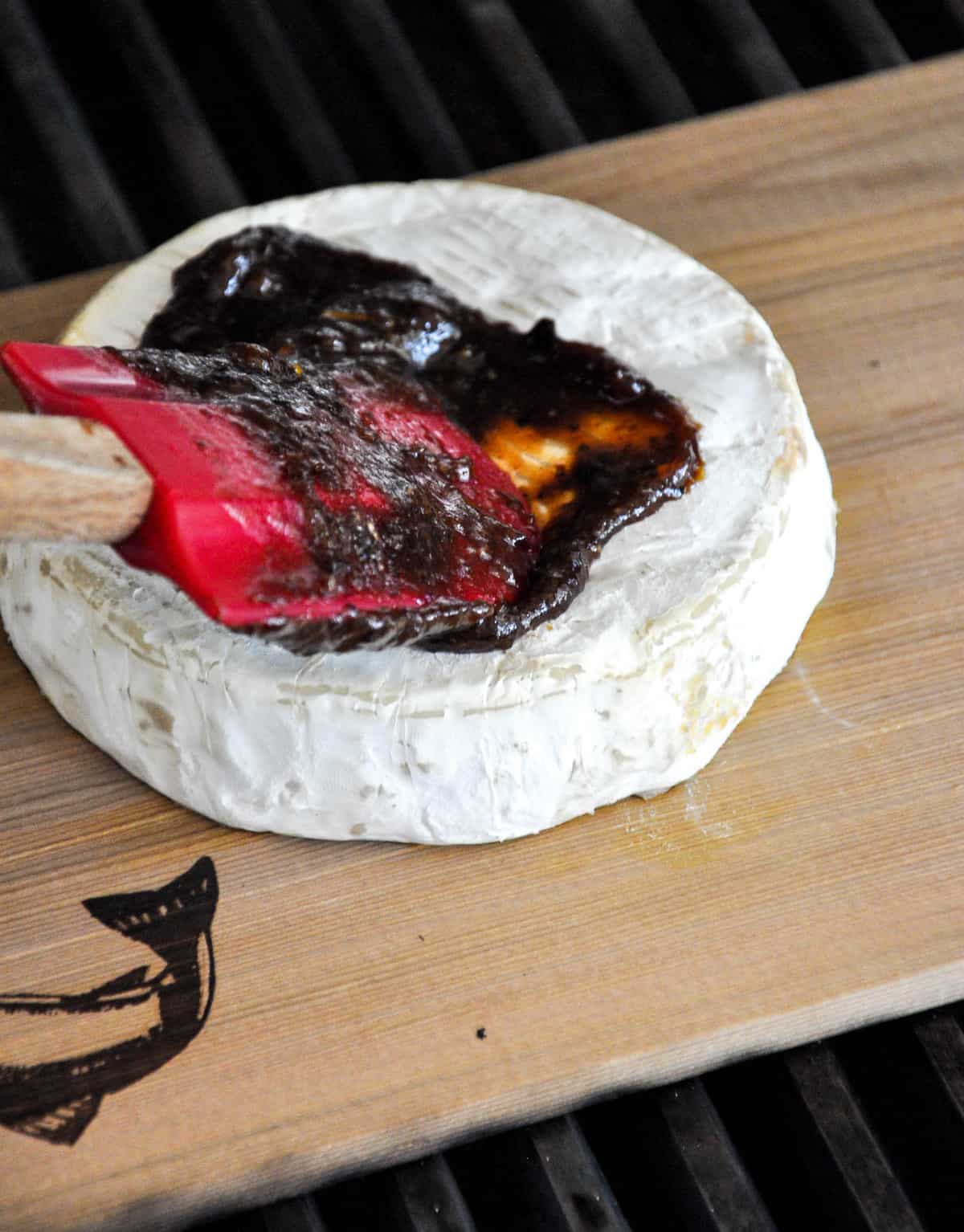 Place the plank on a hot grill and allow to cook for about 8-10 minutes. The last few minutes of cooking, add the Dried Plum Rosemary sauce to the top of the cheese and allow to run over the sides. Pull off the grill once the cheese is fully warmed and it is soft to the touch.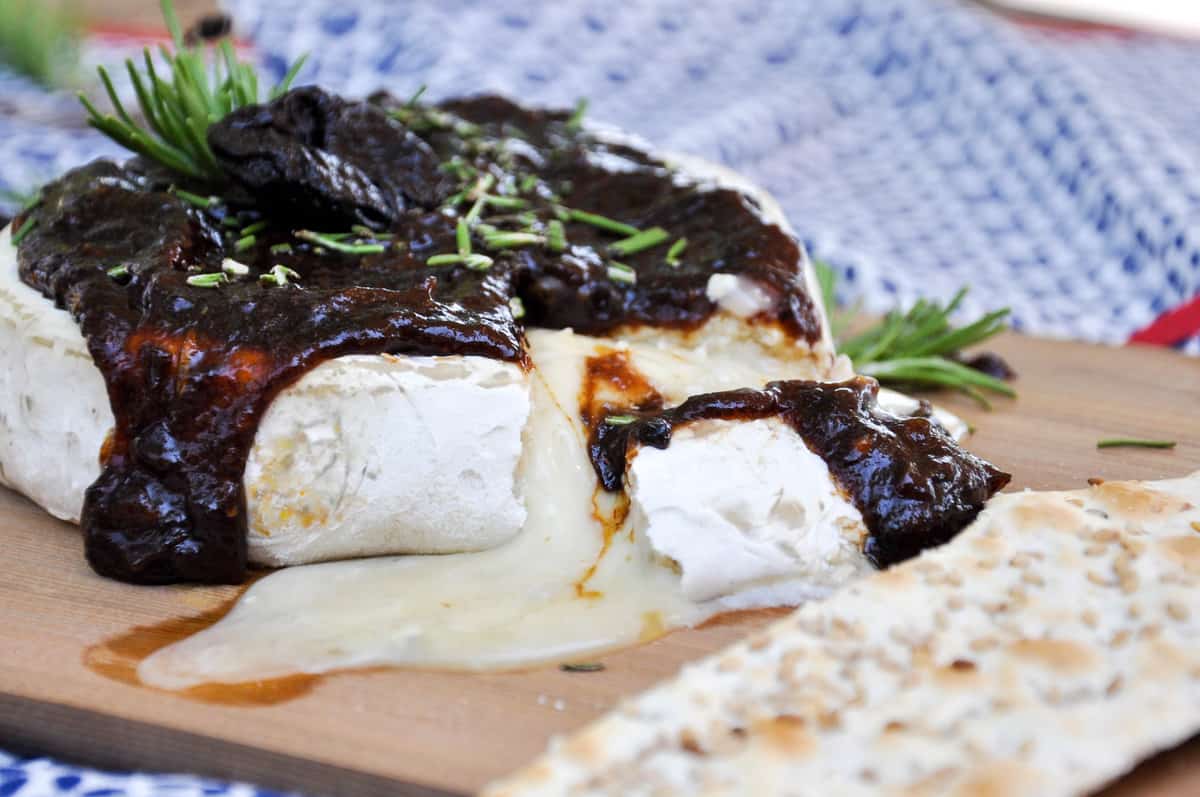 Allow the cheese plank to cool for a few minutes and serve with your favorite cracker or bread.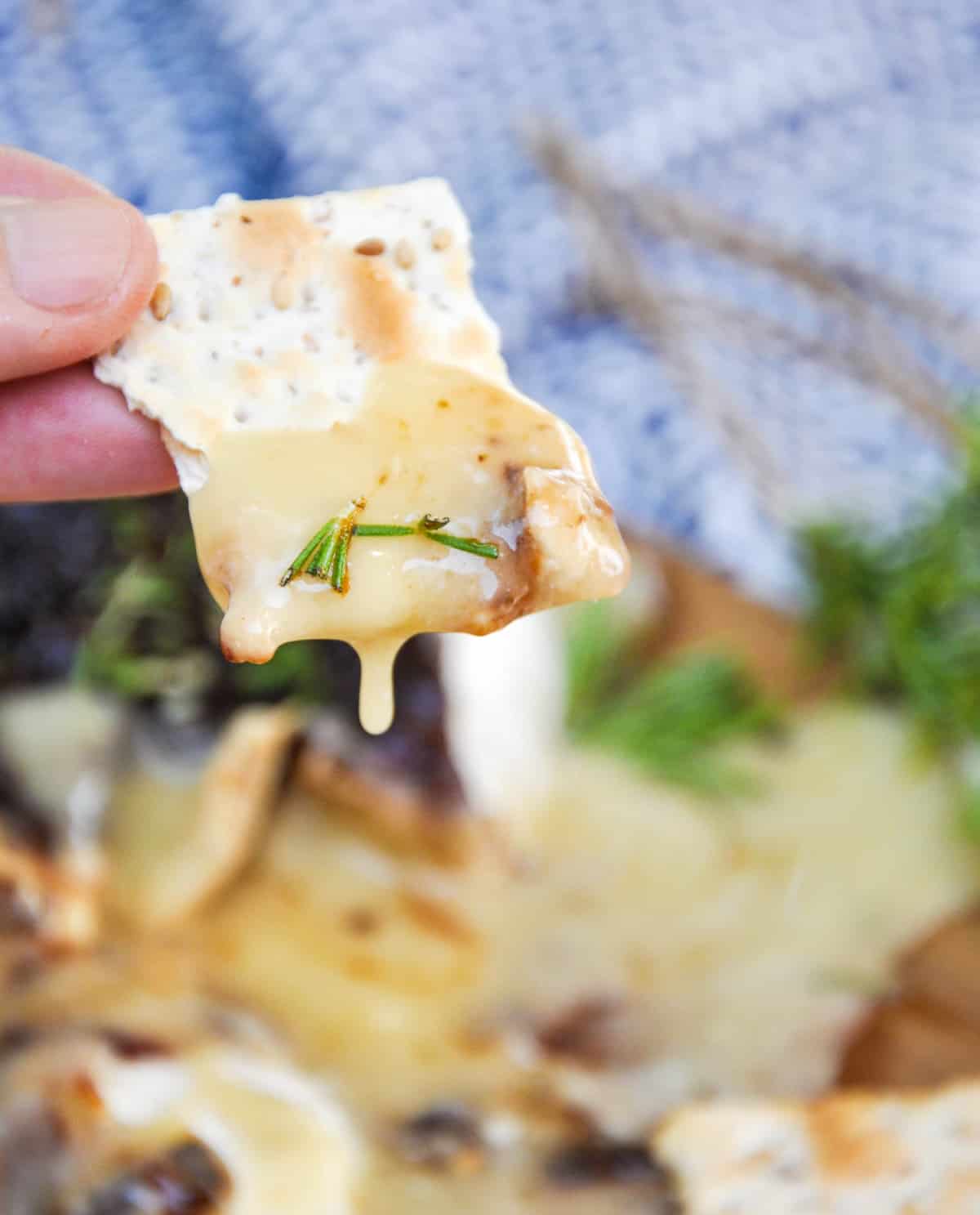 Gooey. Velvety. Delicious!
Dig in!
Here is the easy recipe for ya…
Cedar Planked Brie topped with Dried Plum Rosemary Sauce
2016-08-23 13:44:10
Ingredients
8 oz. dried plums
1/2 cup water
1/4 cup maple syrup
1/4 cup barbecue sauce
1 tsp fresh chopped rosemary
1 brie cheese wheel
Instructions
Soak cedar plank for 3-4 hours
Preheat grill
Place the dried plums and water in a food processor until blended
Add the maple syrup and barbecue sauce and blend until smooth and incorporated
Add in the chopped rosemary and stir to combine
Place the sauce into a small saucepan and heat through until simmering. Simmer for 10 minutes
Place the brie on the water soaked plank and place on hot grill. Grill for 8-10 minutes
Add the warmed sauce to the top of the cheese and allow to sit on grill a few more minutes
Remove plank from grill and allow cheese to sit a few minutes before serving
Notes
This topping will cover 2 brie cheese rounds!
California Grown https://californiagrown.org/
And I don't know about you, but I don't think there is really anything better than sipping
California wine
while enjoying cheese. It's like they were made for each other and I love discovering new wines (and cheese) to enjoy together…
I wanted to share a project that we recently completed to store all of our California wines. We had the typical wine fridge and it was busting at the seams. Our options were to either build something in our home to accommodate all the vino, or stop buying wine! Well, you know the latter wasn't gonna happen….