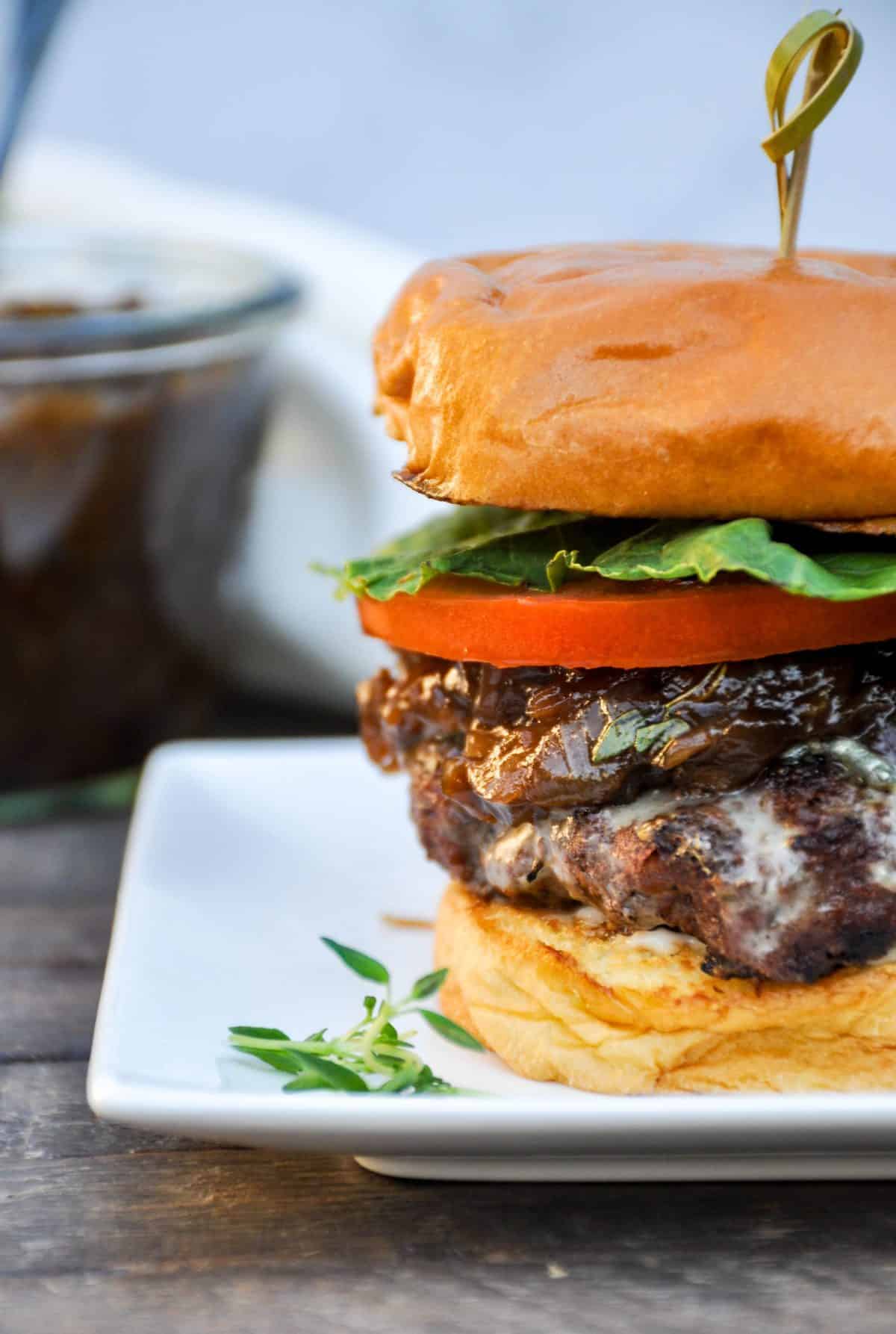 CA GROWN Blog
Discover. Learn. Connect.
Juicy Burgers with Prune Onion Jam
July 29, 2020
Eat the Season!
Sign Up For Weekly Recipes
« Back to Recipes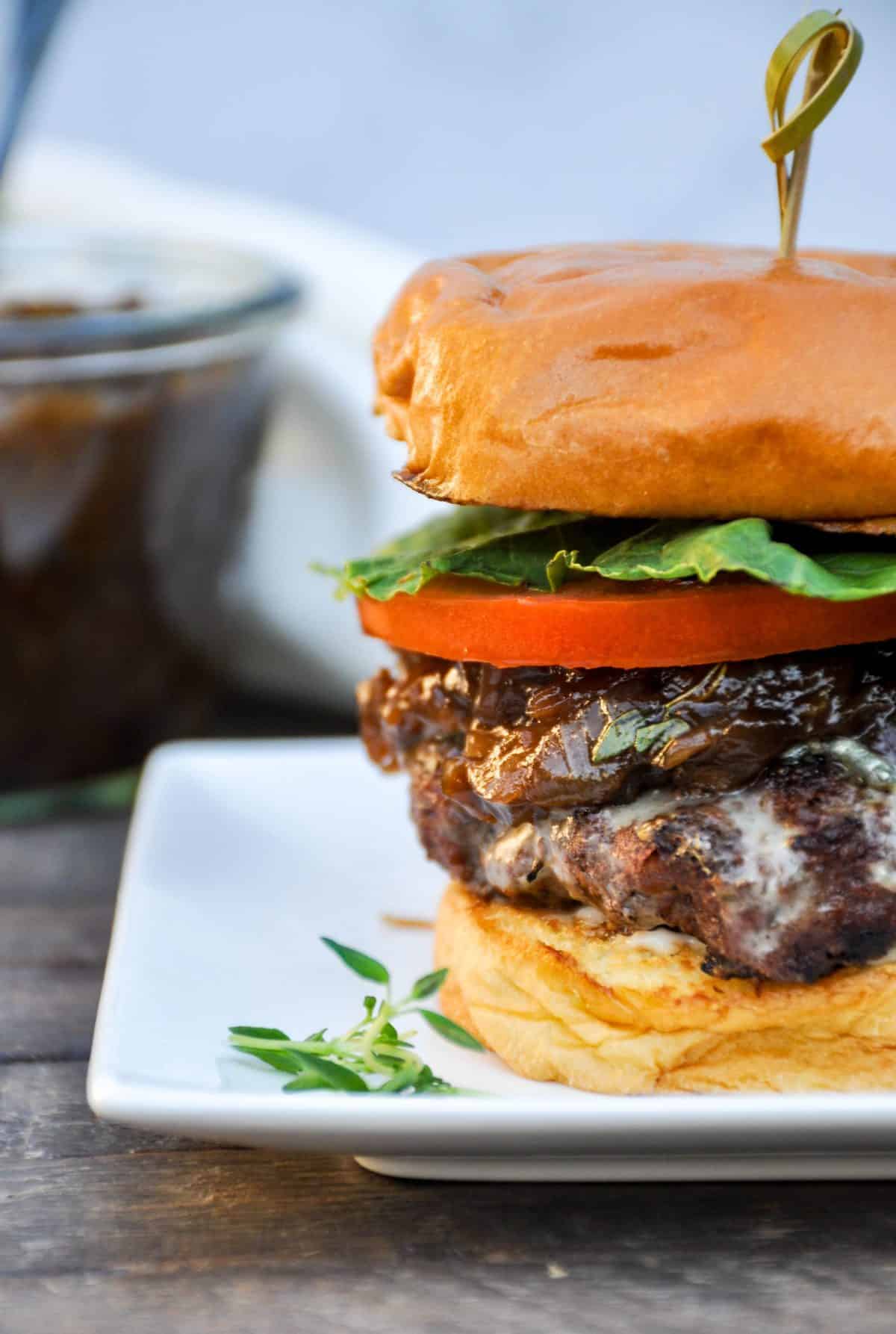 Juicy Burgers with Prune Onion Jam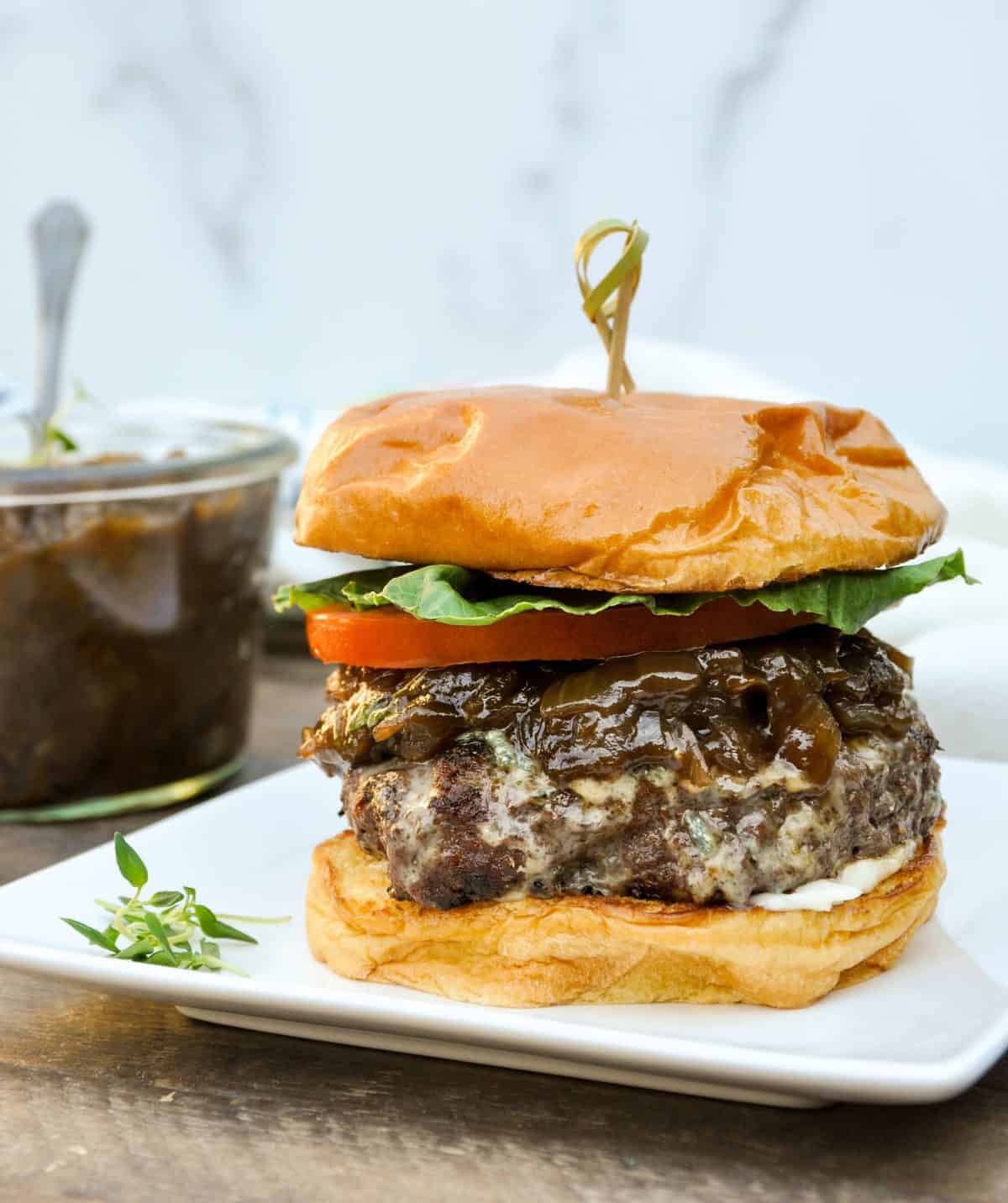 YOU GUYS!
This fat, juicy burger with prune onion jam is MY new jam!
Dripping with fresh melted blue cheese and loaded with our Prune Onion Jam, this burger is hard to beat during the summer months. Serve it with our Watermelon Salad this weekend and you will be amazed with all the things!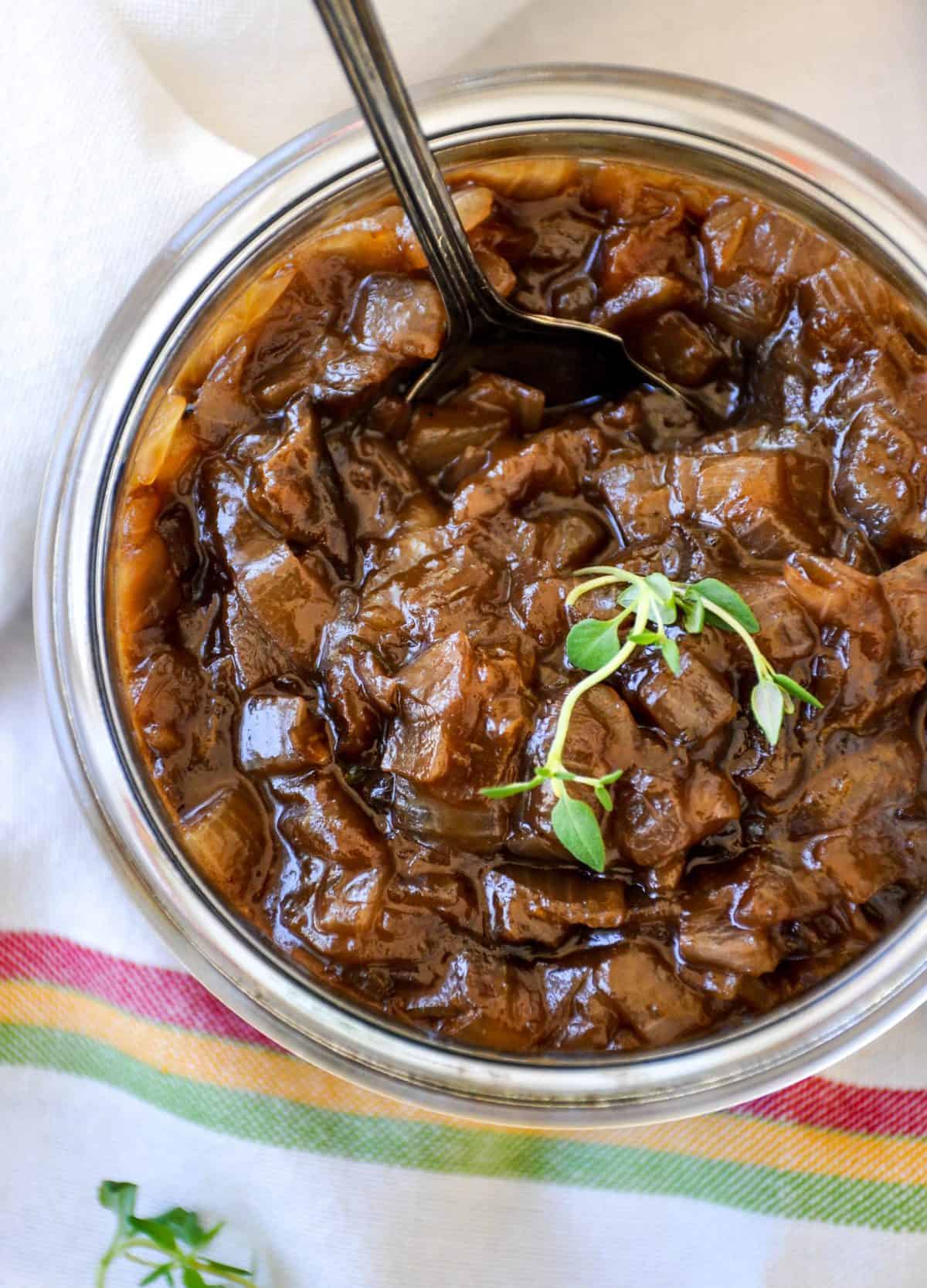 The biggest star of the burger is our Prune Onion Jam, and it is so easy to make. Simple ingredients that you probably have on hand, it keeps in the fridge for weeks so you can enjoy it at leisure.
Let's start with the jam….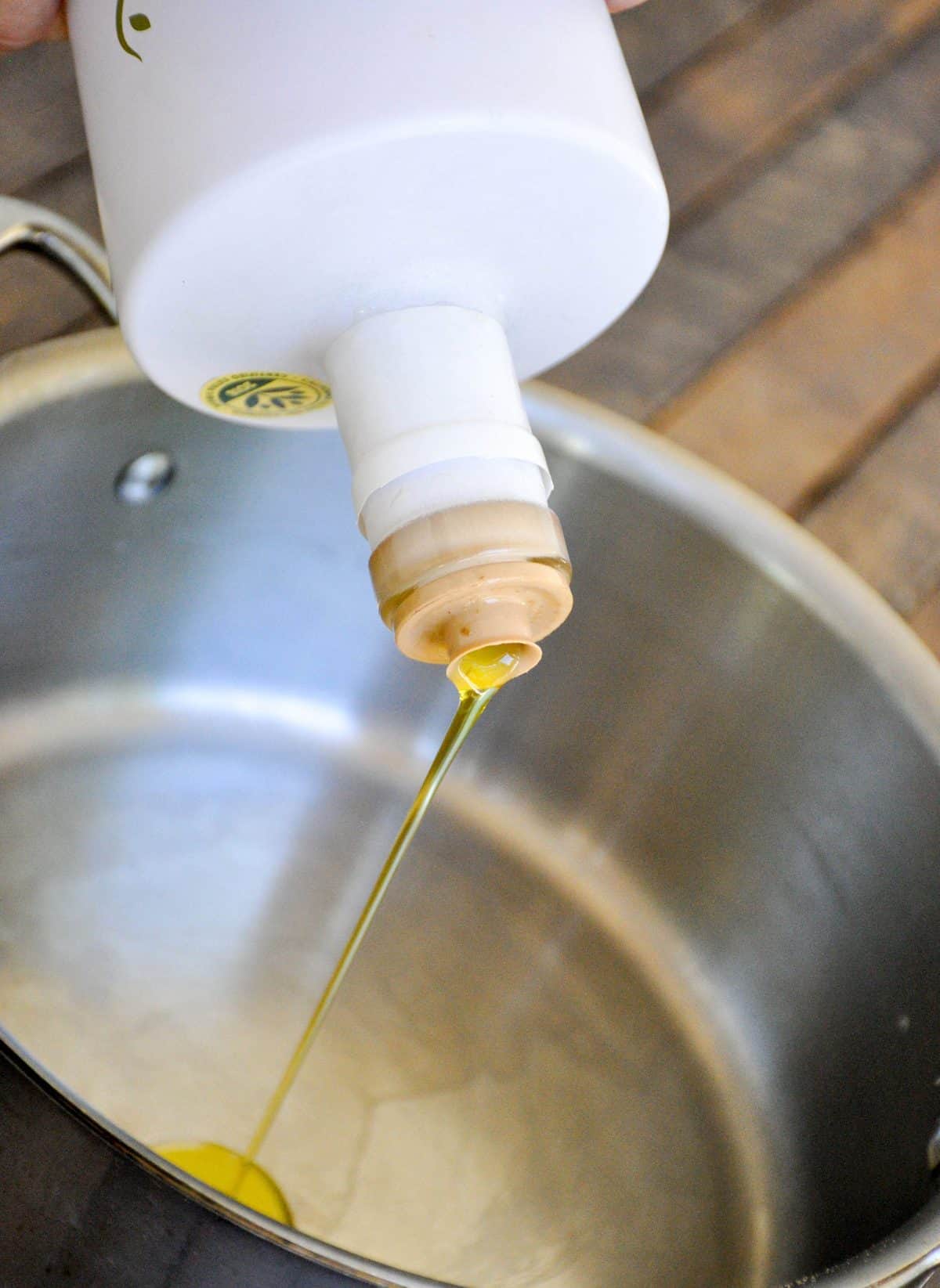 Add some extra virgin olive oil to a saucepan and heat to medium.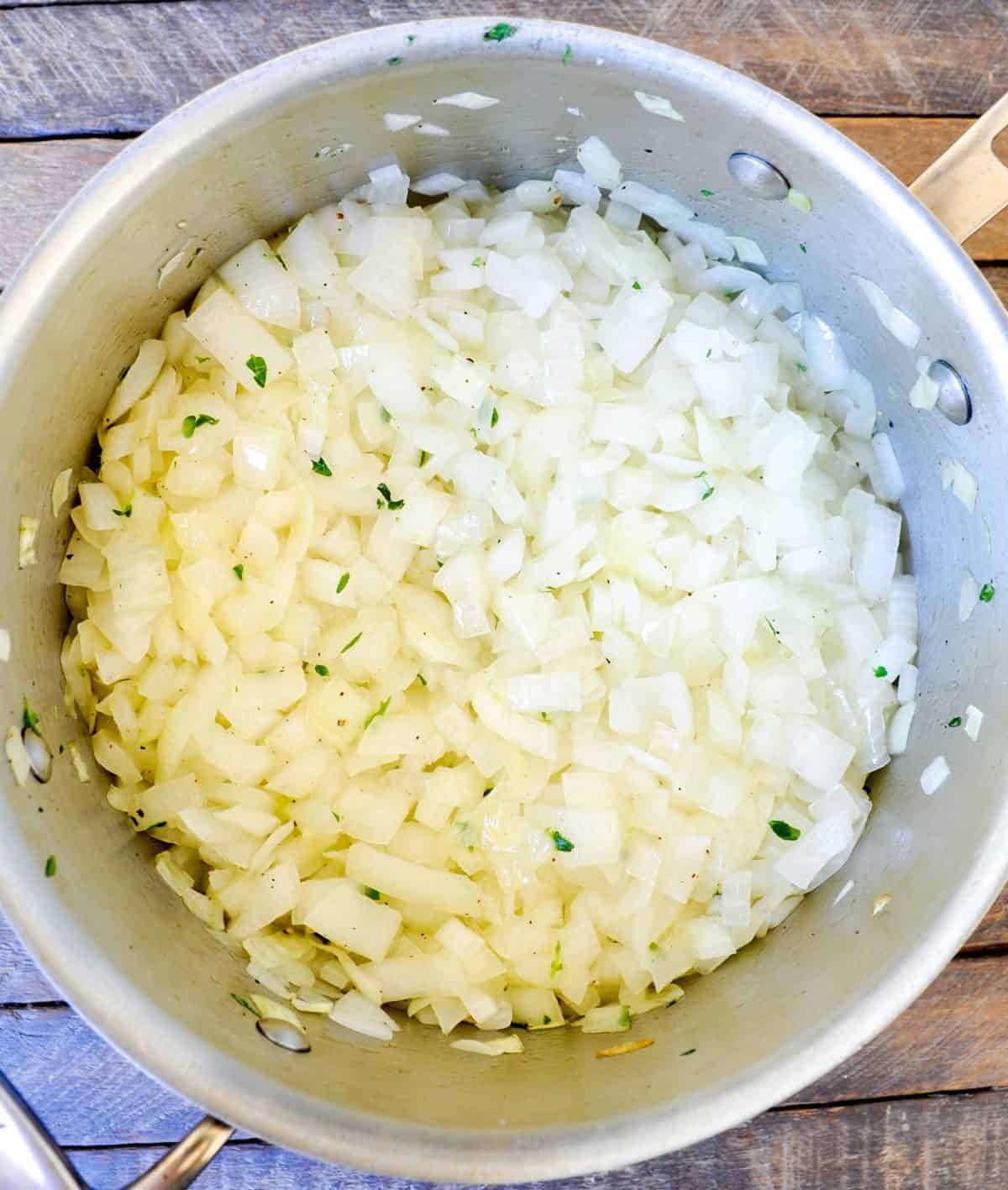 Next, add in the sweet onions and fresh thyme and sauté for a few minutes.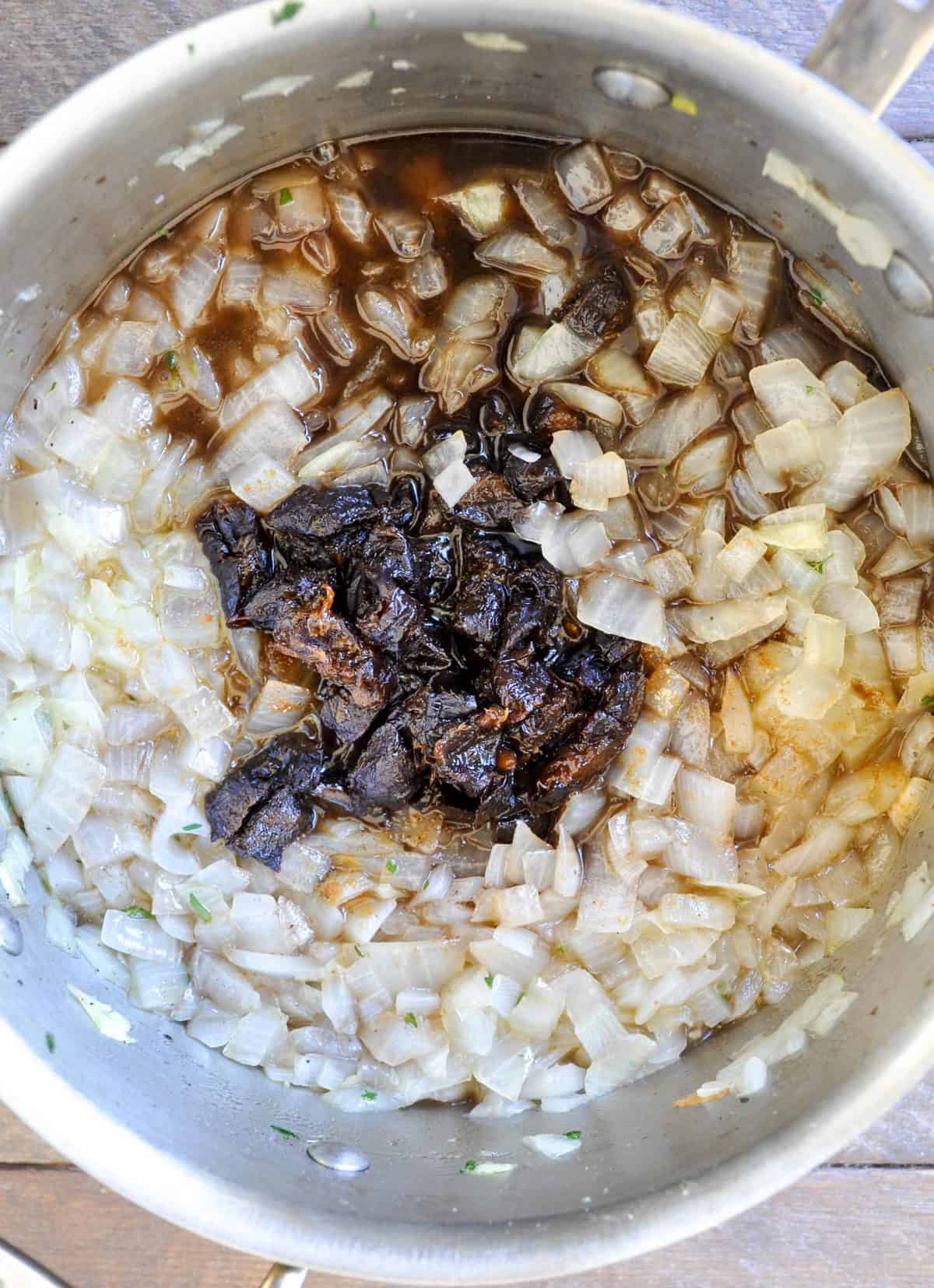 Add the chopped prunes and the rest of the ingredients to the pot until the onions are caramelized and the liquid is reduced down.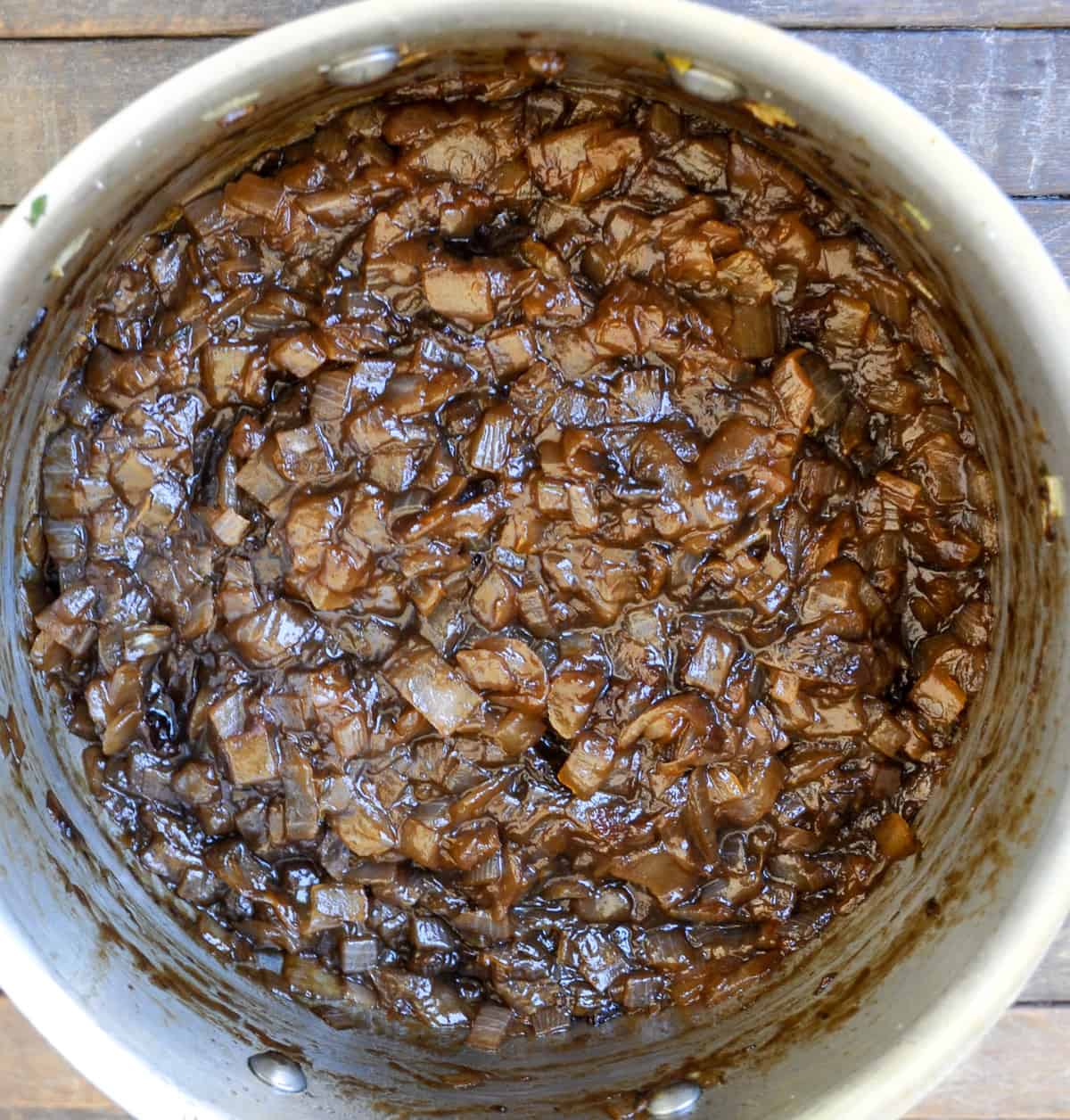 Ah, the beauty!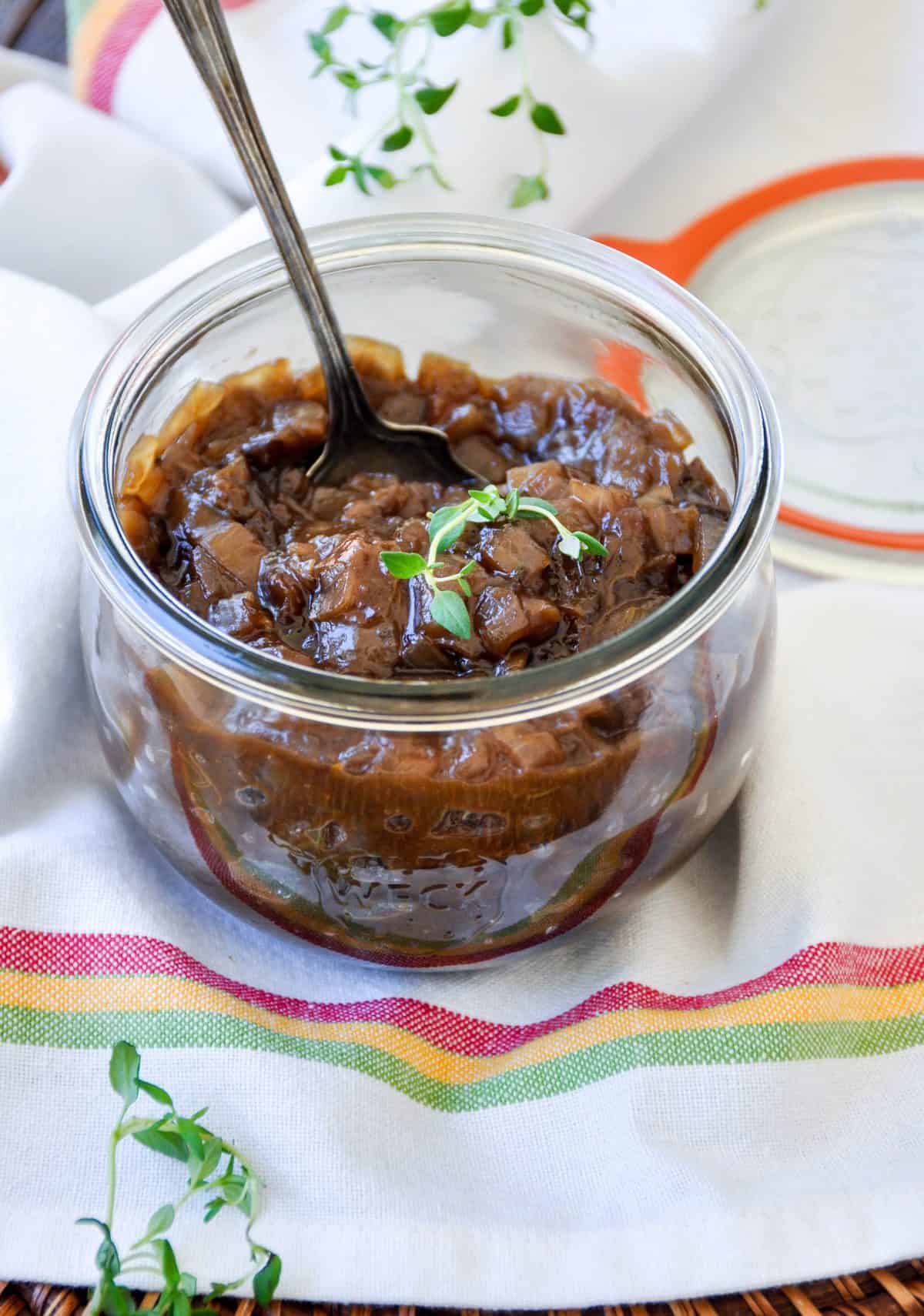 Store in an airtight container and use throughout the next few weeks.
I dream about topping a toasted bagel and cream cheese with it in the morning…
But let's not get distracted…
Back to the burger…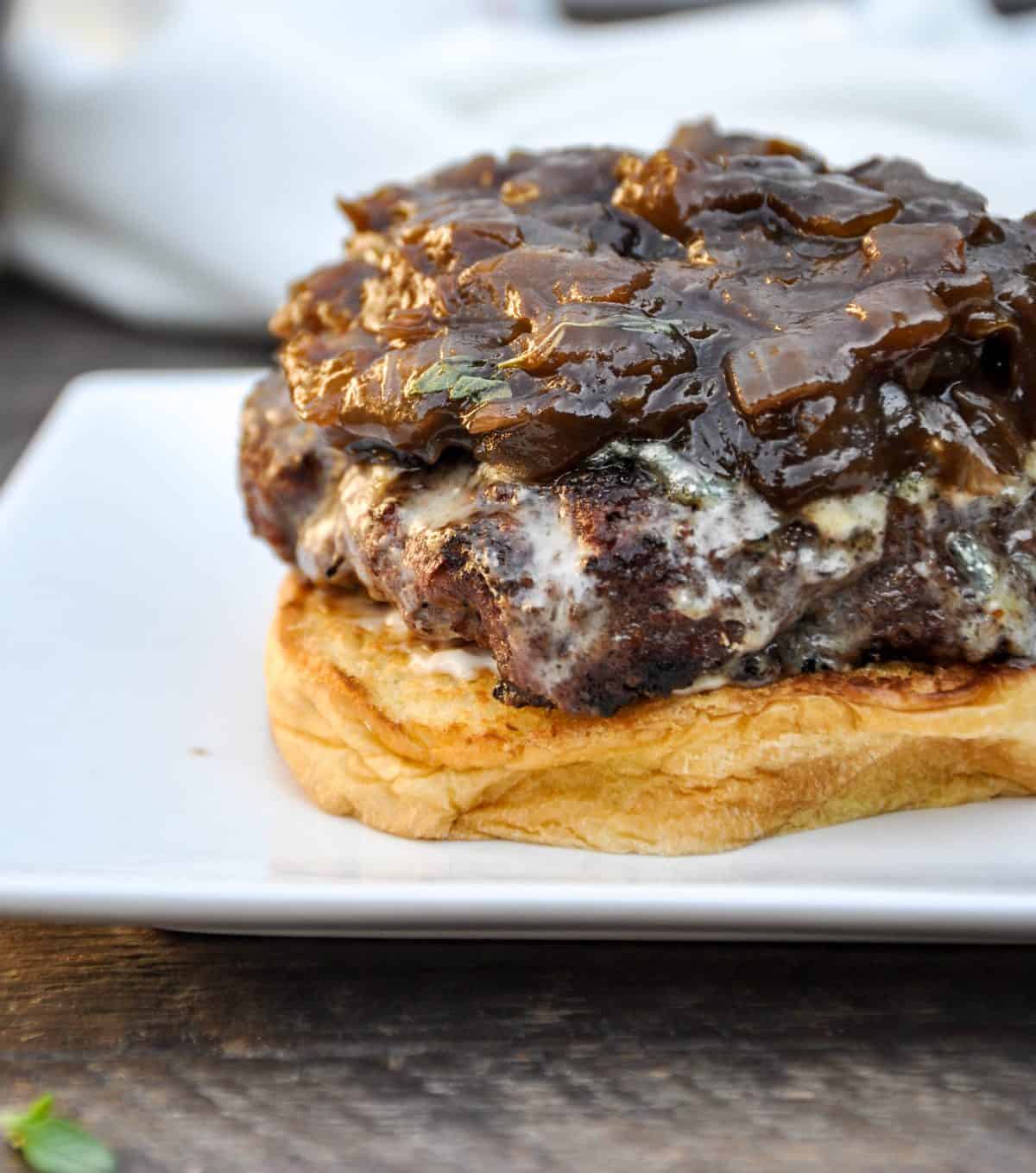 I find the combination of a rich, tangy blue cheese with the sweet, tart prune onion jam to be the best combination, topped with a simple tomato slice and a portion or two of leafy romaine.
Slather it on.
Don't be shy!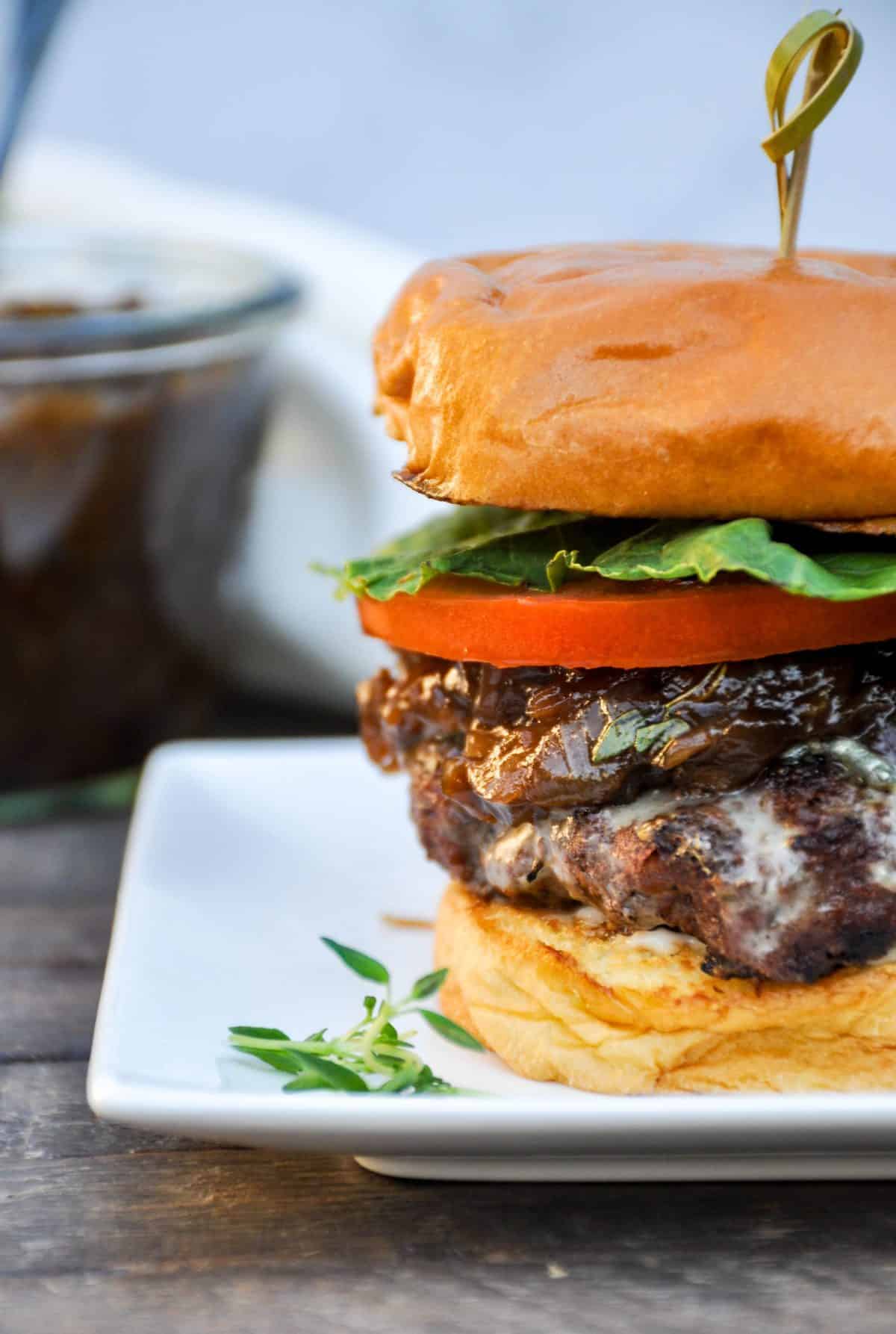 So amazing!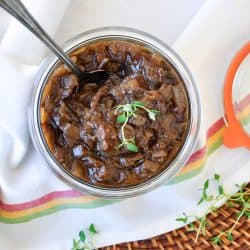 Prune Onion Jam
An amazing condiment for burgers!
Ingredients
3 T extra virgin oilve oil
2 medium sweet onions, diced
1 T fresh thyme, minced
1/4 t salt and pepper, each
1/2 C chicken broth
2 T granulated sugar
2 T honey
3 T balsamic vinegar
1/2 C diced prunes
Instructions
Add the olive oil to a medium saucepan and heat over medium heat. Add the onions and fresh thyme. Add salt and pepper and stir to combine. Stir for several minutes until onions are softened and becoming translucent.

Add in the rest of the ingredients and stir over medium/low heat until the liquid is nearly evaporated and the onions are caramelized, up to 15 minutes.

Allow jam to cool in the pan and transfer to a container. Store in fridge for up to two weeks.
Speaking of prunes, remember when I made this Chicken Calibella?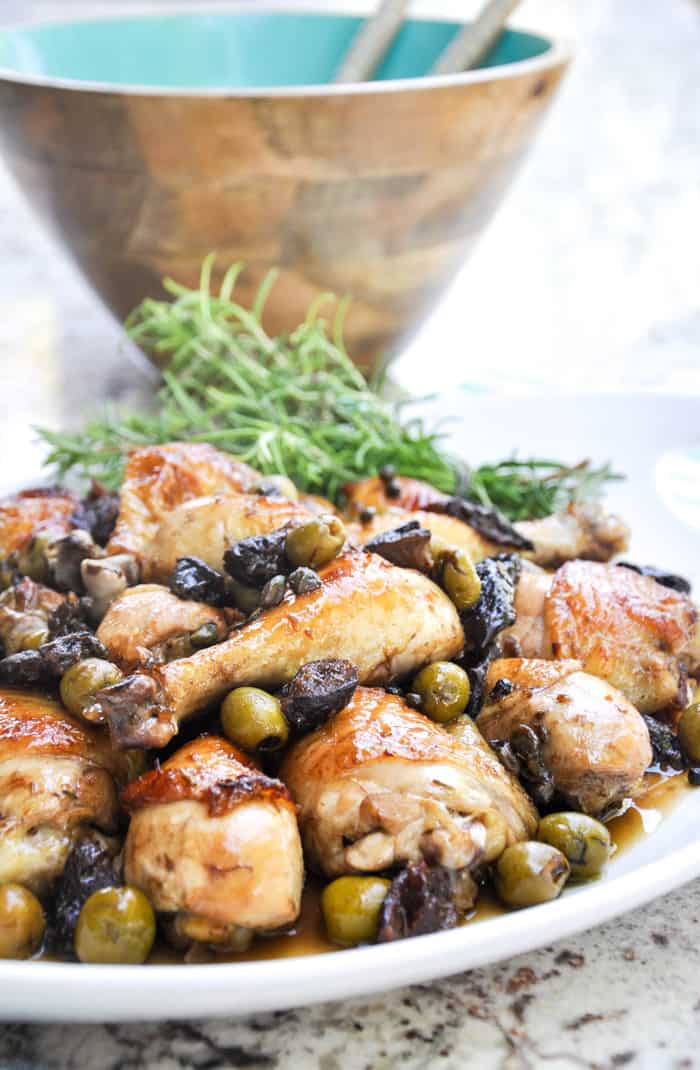 It is amazing! Get the recipe HERE!