CA GROWN Blog
Discover. Learn. Connect.
Chicken Calibella
August 12, 2015
Eat the Season!
Sign Up For Weekly Recipes
« Back to Recipes

Chicken Calibella
Give our California-style Chicken Marbella recipe a try – Chicken Calibella is sure to be a new favorite meal!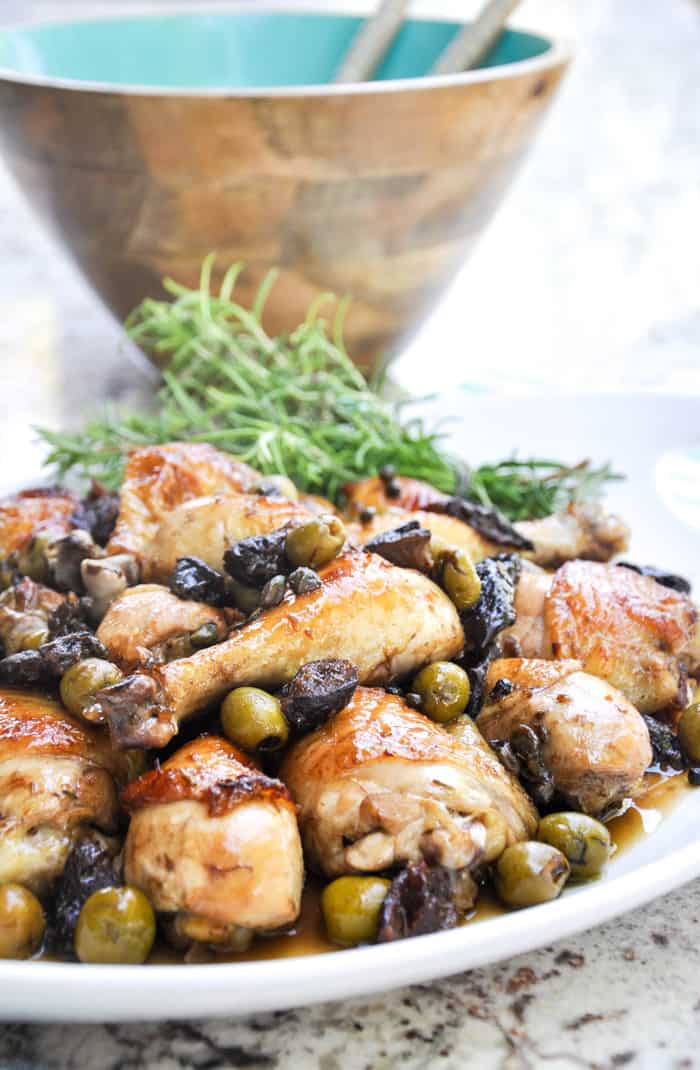 Today I'm sharing a simple, earthy chicken recipe that will soon rise to the top of your favorites list! Despite it's clever and unusual flavor combination, the end result is quite mild and very kid friendly. I used this Spanish chicken recipe and put a California spin on it, using fresh California ingredients and of course, Foster Farms California grown chicken, ensuring a juicy and tender outcome.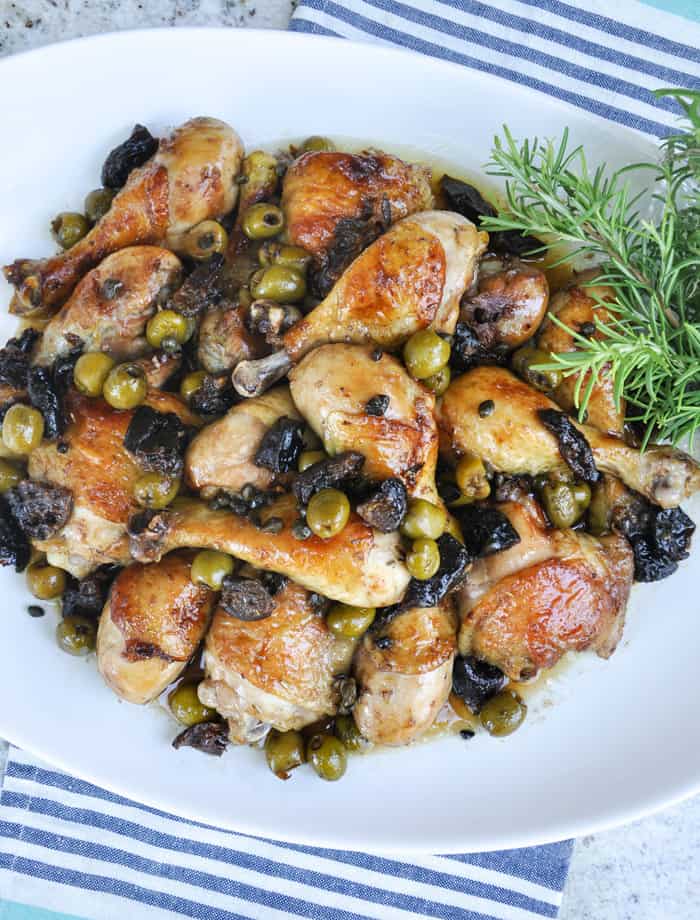 I suggest making a double batch and save the leftovers to pack in your kid's lunches (school is starting soon, yay!) or shred up the leftovers and use for quesadillas or tacos the next night.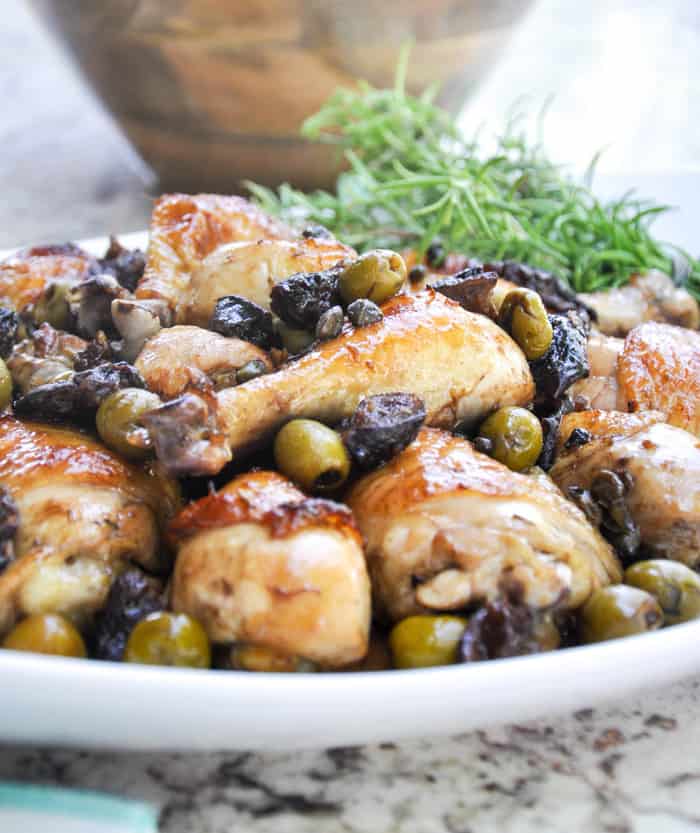 I started by using Simply Raised chicken from Foster Farms.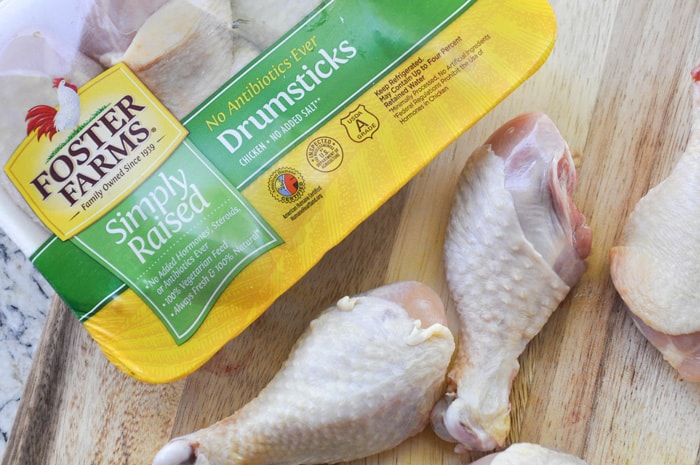 The packaging is easy to spot with it's green label!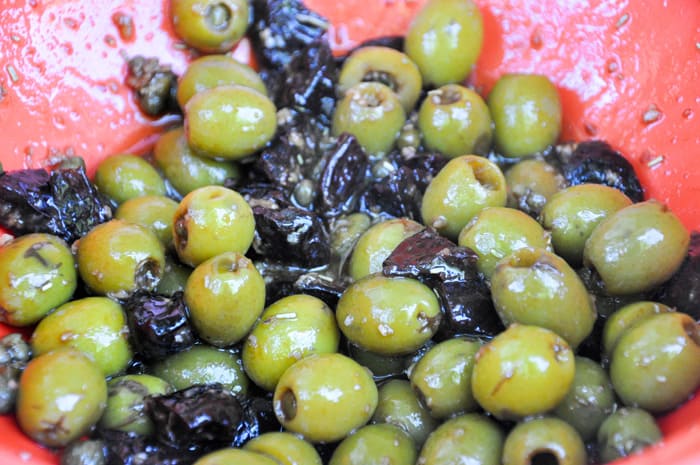 Our marinade is chock full of California ripe green olives and prunes, along with aromatic garlic and rosemary.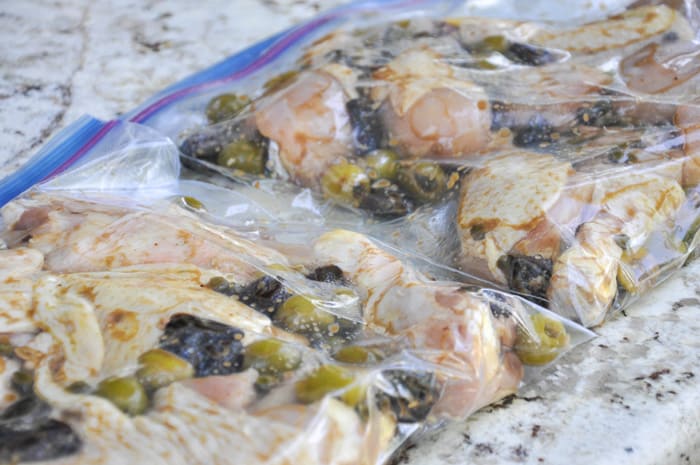 You will marinate this chicken overnight in the fridge, and that is the beauty of it. Easy prep the night before so all you have to do is get home and pop it in the oven for under an hour and voila – dinner is done!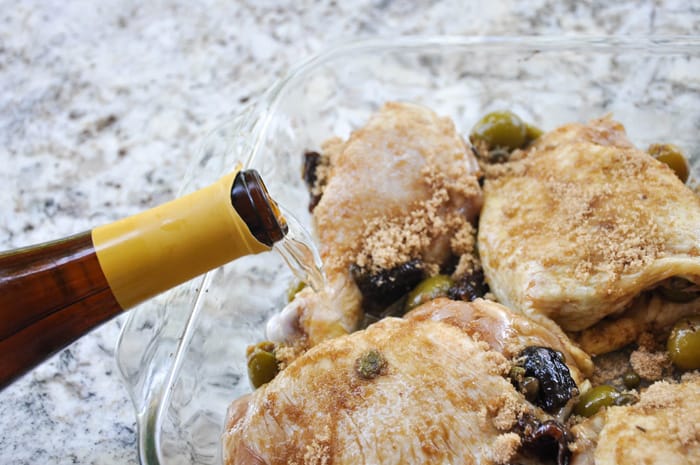 Adding a brown sugar rub just before baking gives the chicken a nice golden crust. I also used the Riesling wine from our Pear Martini and added it to the dish before popping in the oven.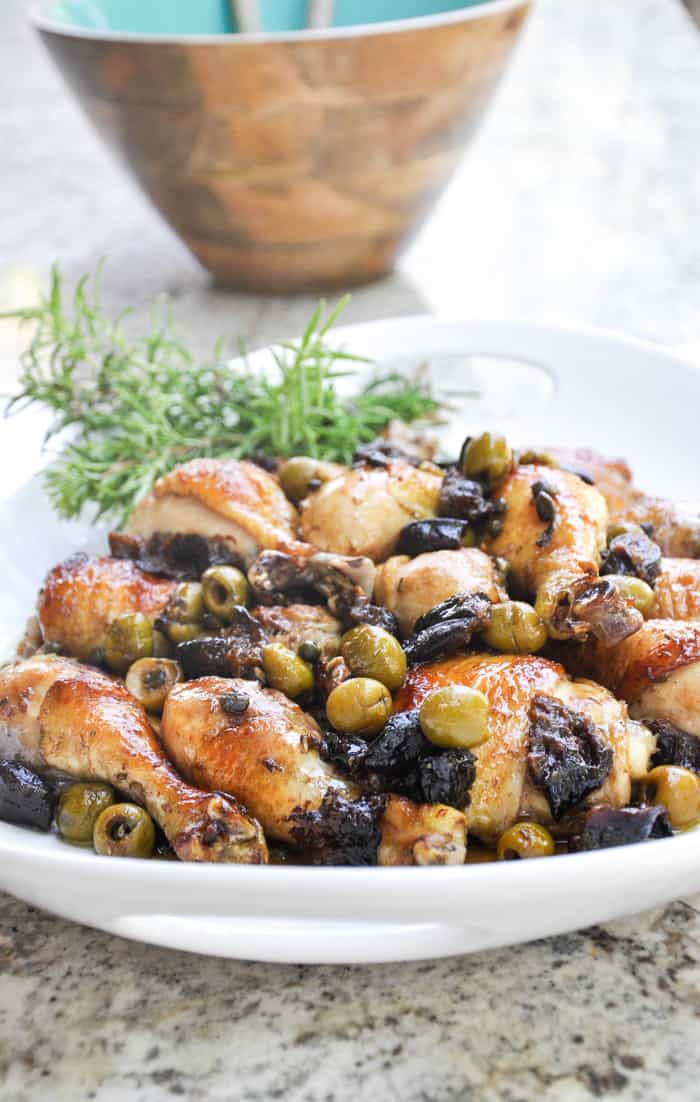 Yum! Dig in!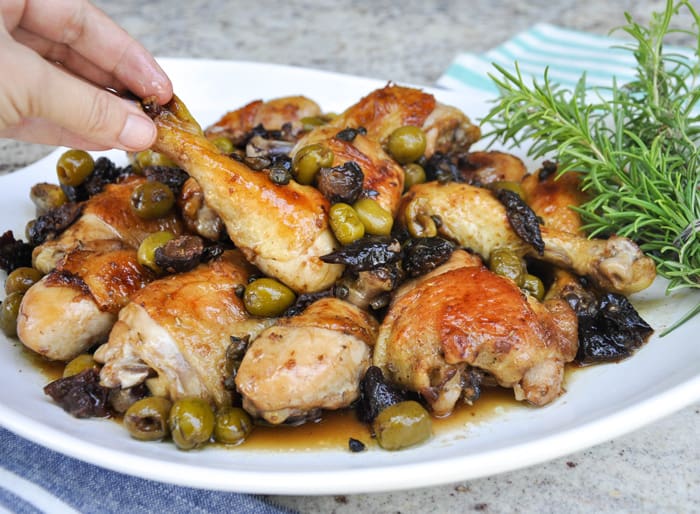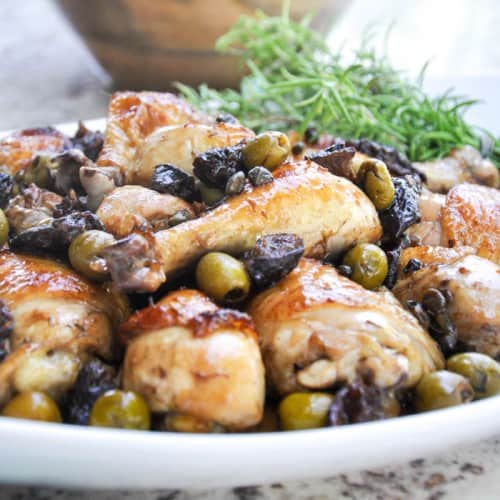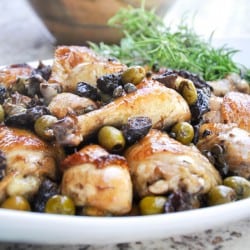 Chicken Calibella
Chicken Calibella - a California-style take on the classic Marbella recipe. It's an amazingly delicious meal everyone will love!
Ingredients
4 lbs California chicken drumsticks or thighs
1 14oz. can California ripe green olives
1 cup California prunes quartered
2 tbsp capers with brine
4 cloves garlic pressed
1 tbsp dried rosemary or 2 Ttbsp. fresh chopped
4 tbsp olive oil
2 tbsp balsamic vinegar
1/3 cup brown sugar
1/2 cup California dry white wine
Instructions
Add chicken pieces to a large ziploc bag

Make the marinade by combining the olives, prunes, garlic, rosemary, olive oil, and balsamic

Pour over the chicken and refrigerate overnight

Preheat oven to 375

Place the chicken in a baking dish and pour the marinade over the top.

Rub each chicken piece with a spoonful of brown sugar

Add the white wine to the bottom of the dish

Bake for 50 minutes or until done
This chicken dishes pairs nicely with our Bartlett Pear Martini! Check it out…