CA GROWN Blog
Discover. Learn. Connect.
Grilled Romaine Salad with Crimson Pears and Candied Walnuts
August 17, 2016
Eat the Season!
Sign Up For Weekly Recipes
« Back to Recipes
Grilled Romaine Salad with Crimson Pears and Candied Walnuts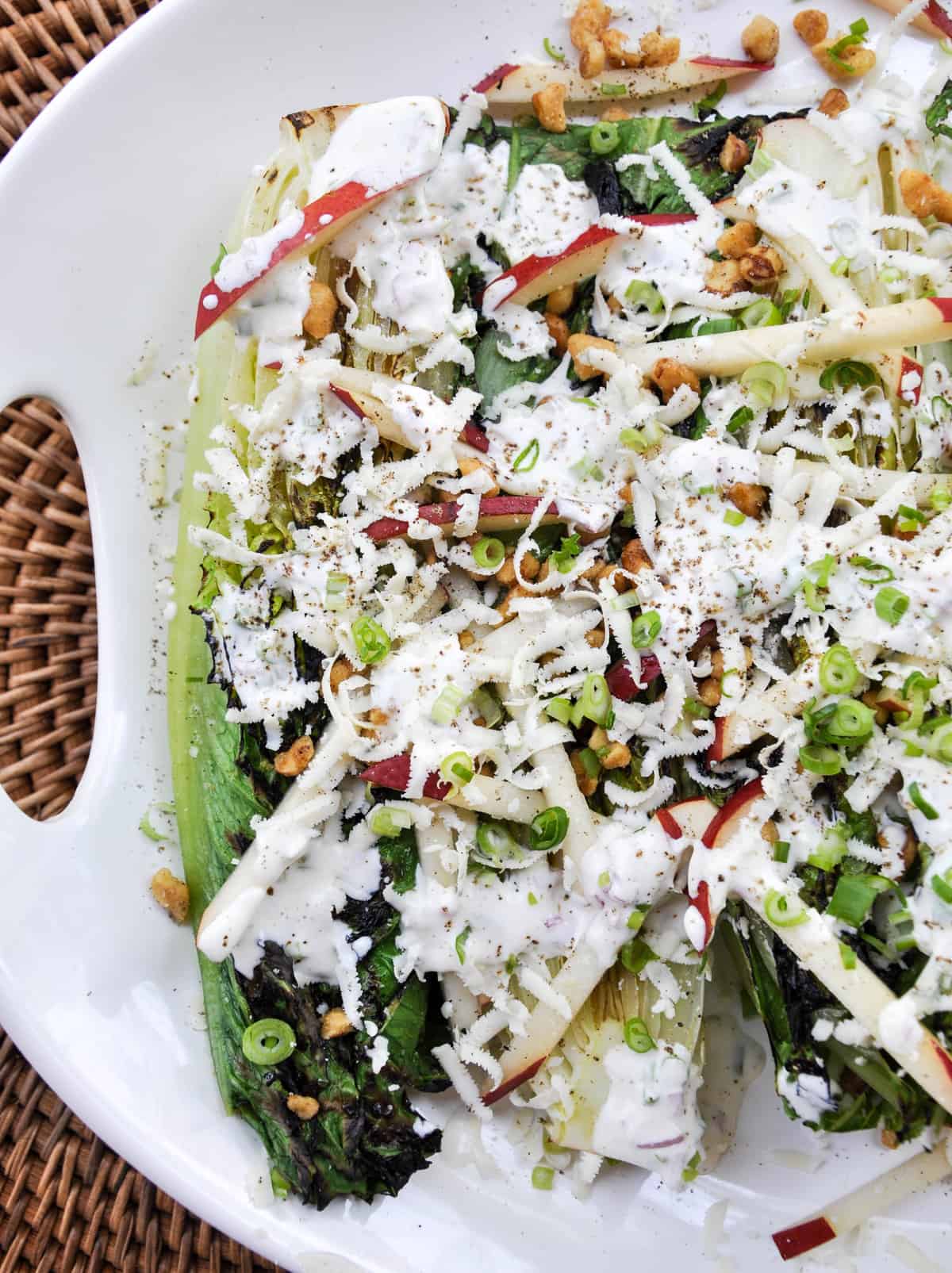 Call me crazy, but I may never have a salad that is NOT grilled ever again.
The char and smoky flavors that are imparted with a quick sear on the grill is incredibly tasty and completely worth it. It actually doesn't take much effort; just slice your romaine in half with the core intact, brush with a splash of olive oil, and place on a hot grill for under a minute. Easy peasy!
I topped mine with ripe and delicious crimson pears from Still Water Orchards (thank you Vons, for carrying California fruit!) and a smattering of candied walnuts. Talk about a ton of flavor that is perfect for California summer evening dinners.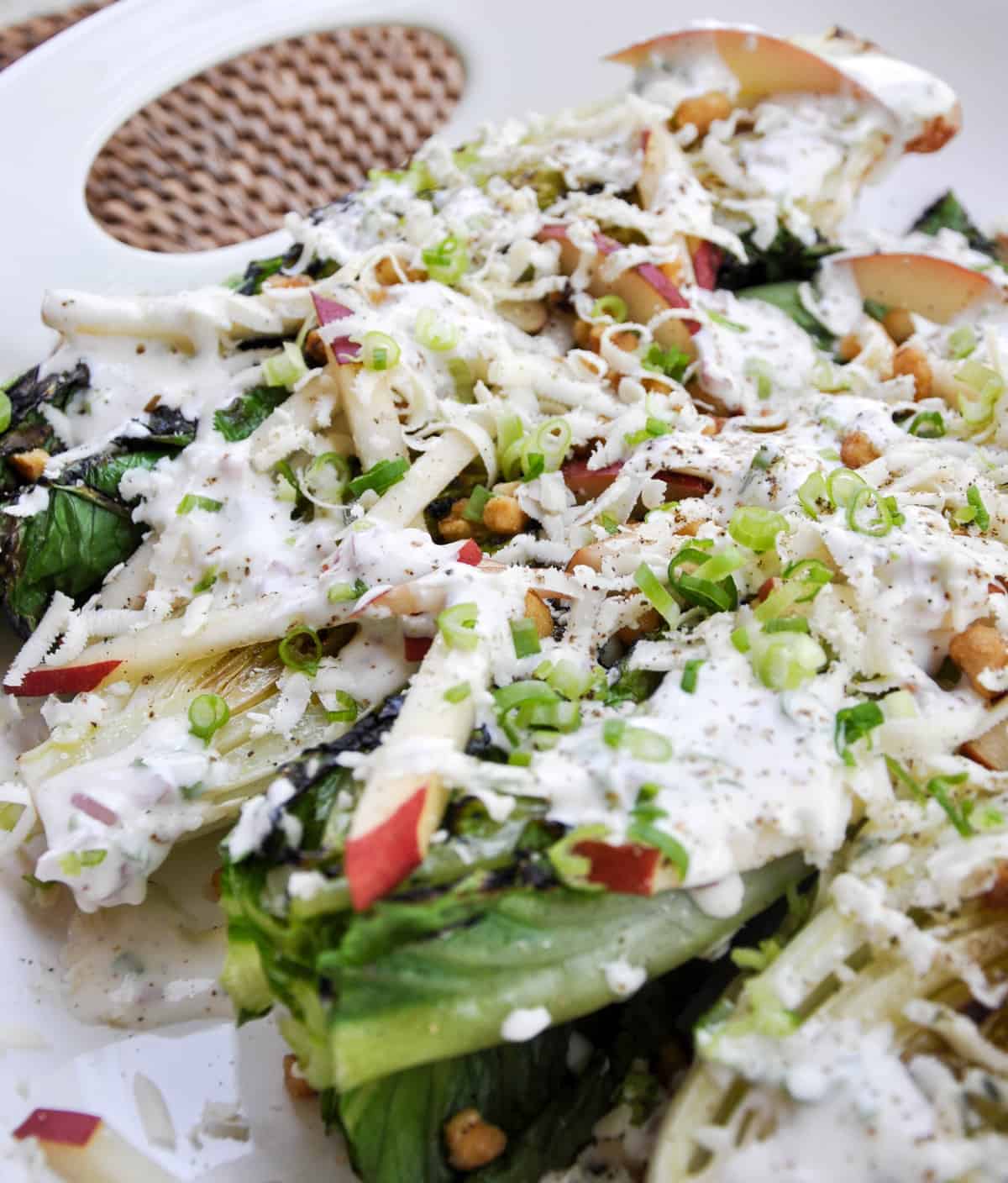 I went a step further and added some Point Reyes Blue Cheese (TIP: Freeze the blue cheese block for about an hour and use a standard cheese grater to add finely shredded blue cheese to this dish) from Farmstead Cheese Company. The sharpness of the cheese and the tender bite from the pears is a glorious combination.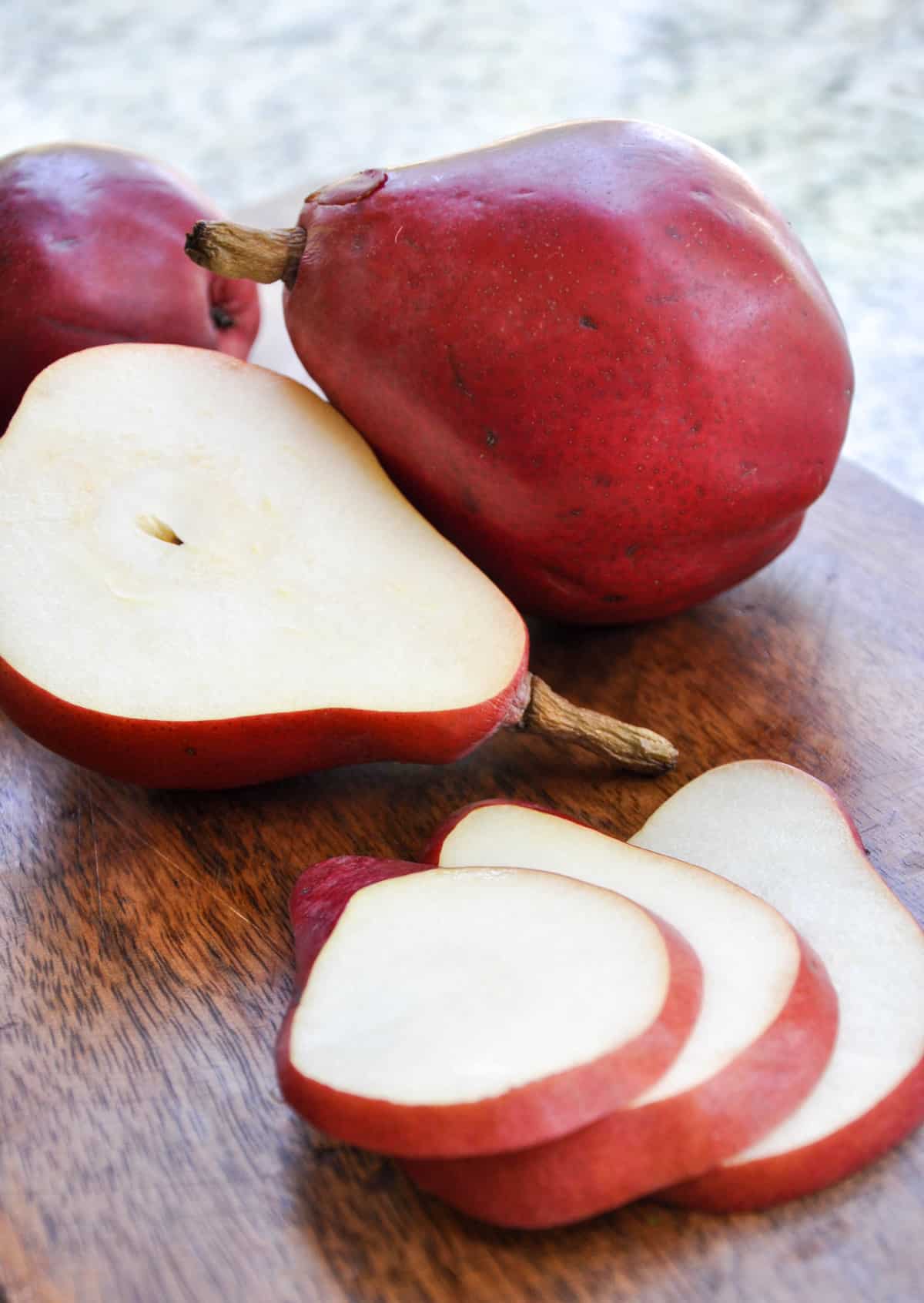 If you are lucky enough to find these Crimson pears in your local grocery store or farmer's market, please do yourself a favor and throw a couple in the cart. Not just for this salad, but to snack on! The texture is firm and holds it's shape well when cut. But, the color is the crowning characteristic! When you can eat something that is not only tasty, but beautiful?
That's when you know you're California livin'.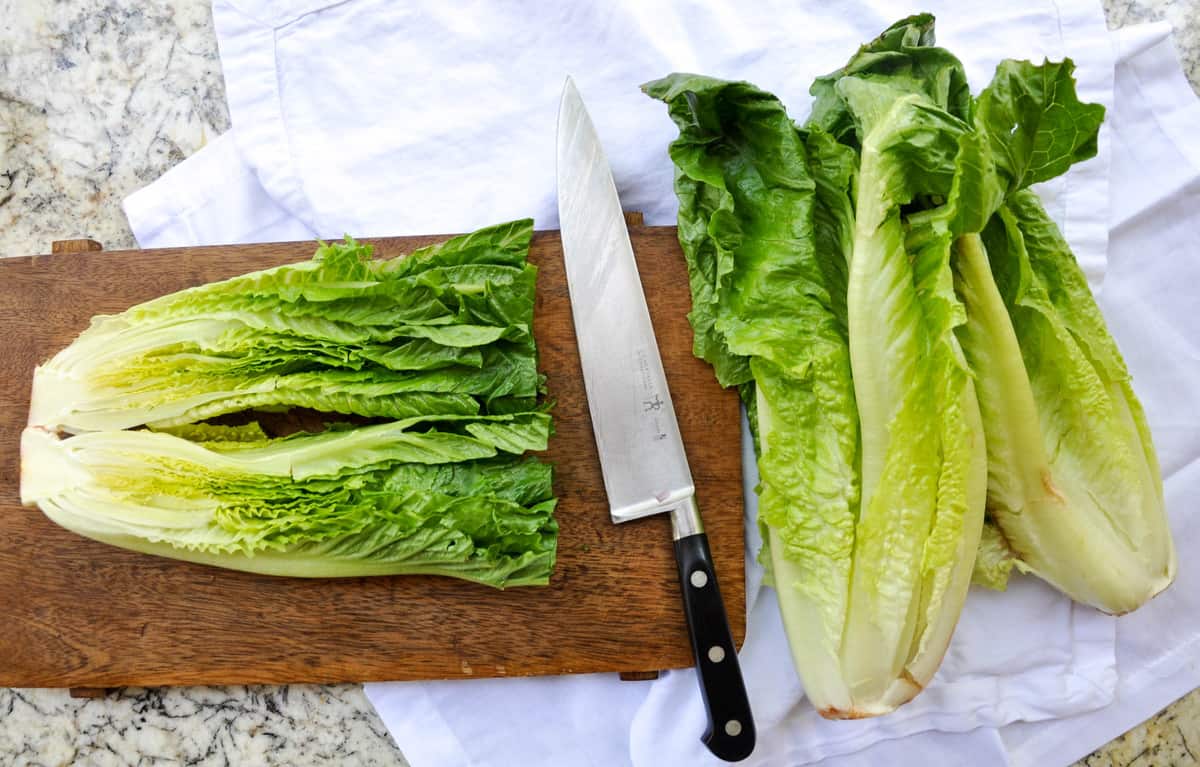 I chopped off the leafy tops of the romaine to prevent those tender ends from becoming too charred.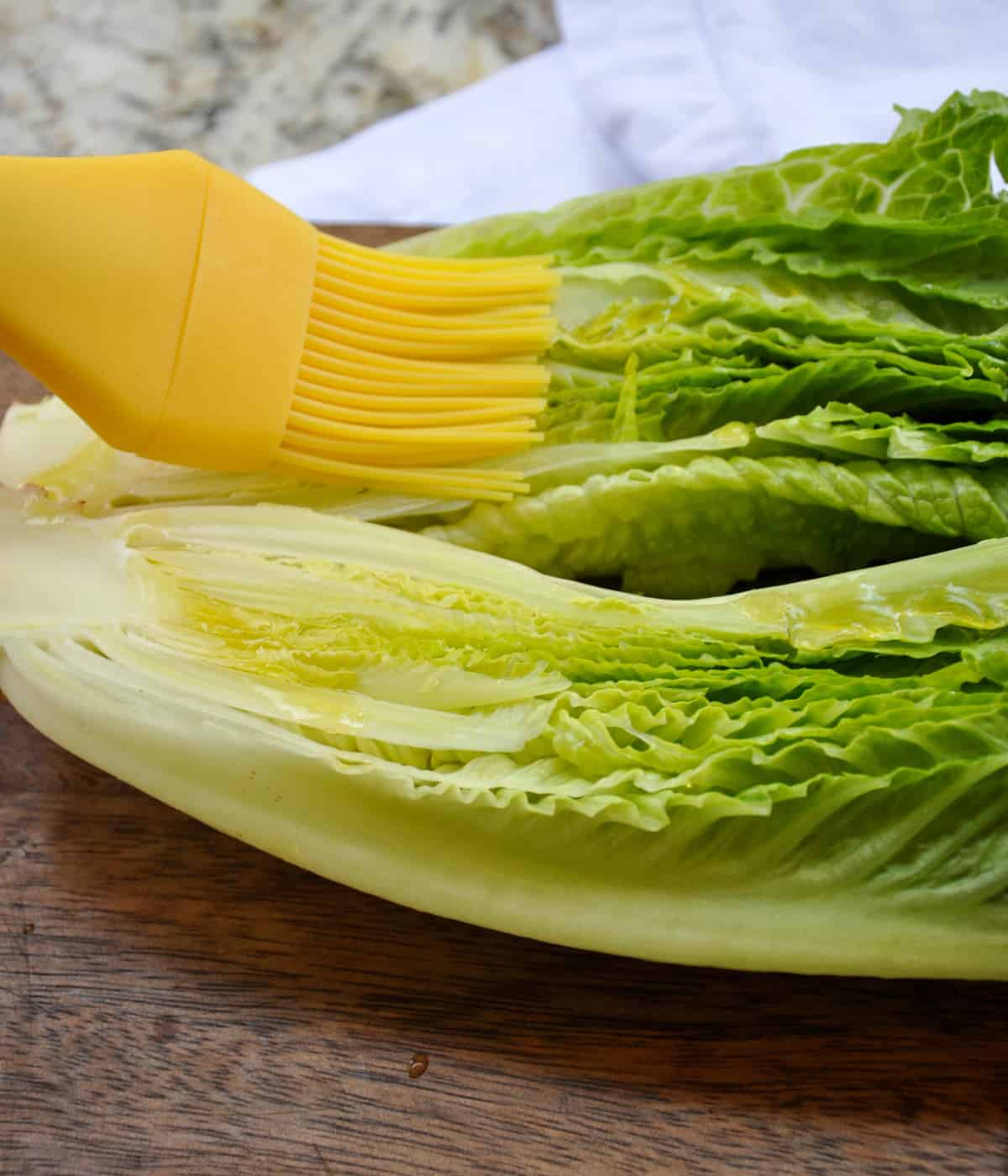 I brushed the cut halves with a bit of extra virgin olive oil to ensure a nice char once the lettuce hits the hot grill.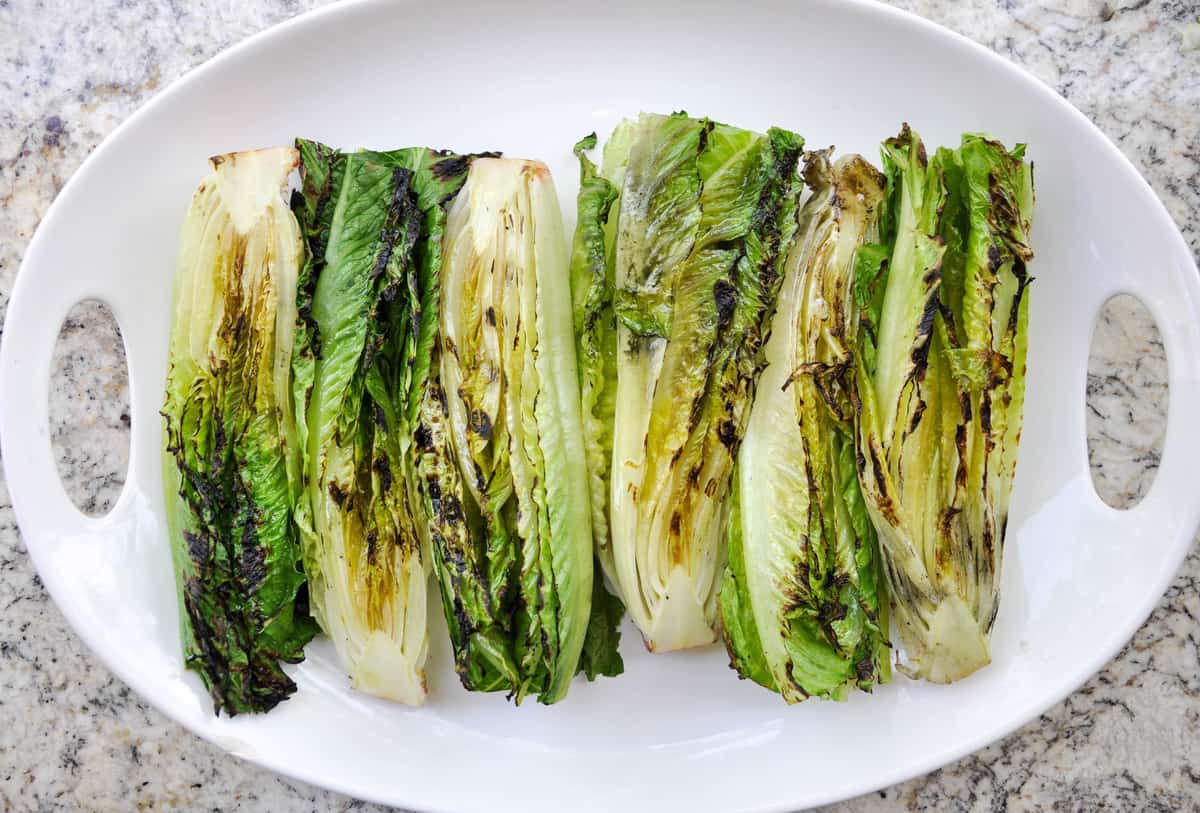 Can you even stand the beauty?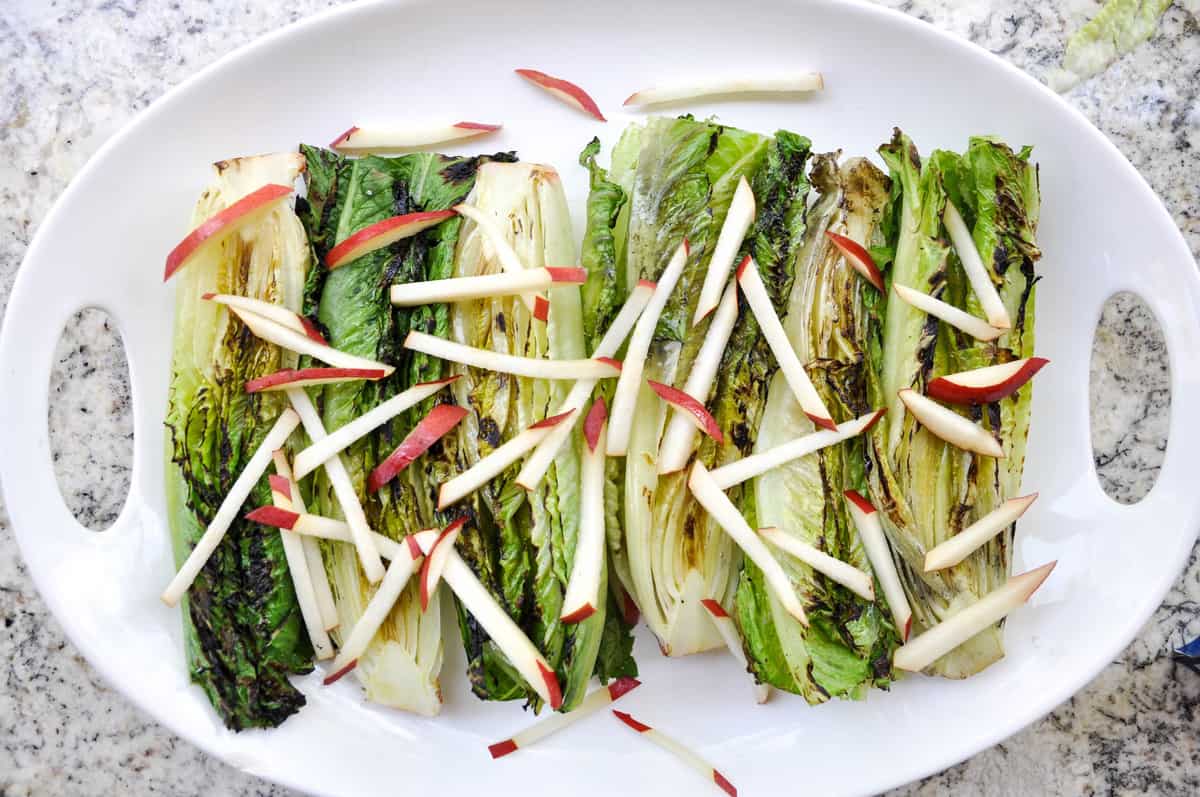 Top the warm lettuce with the matchstick-cut crimson pear.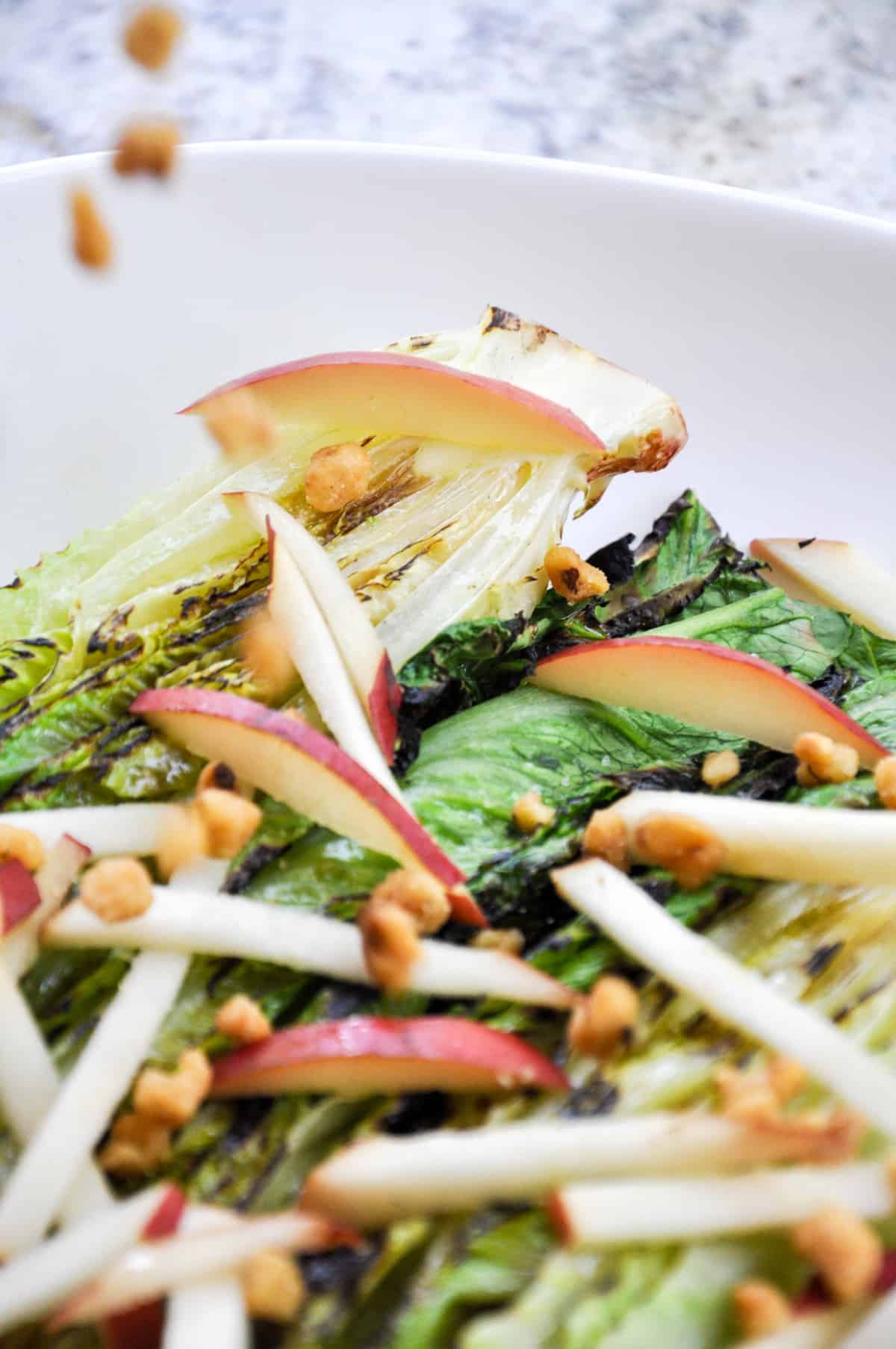 Toss the candied walnuts over all…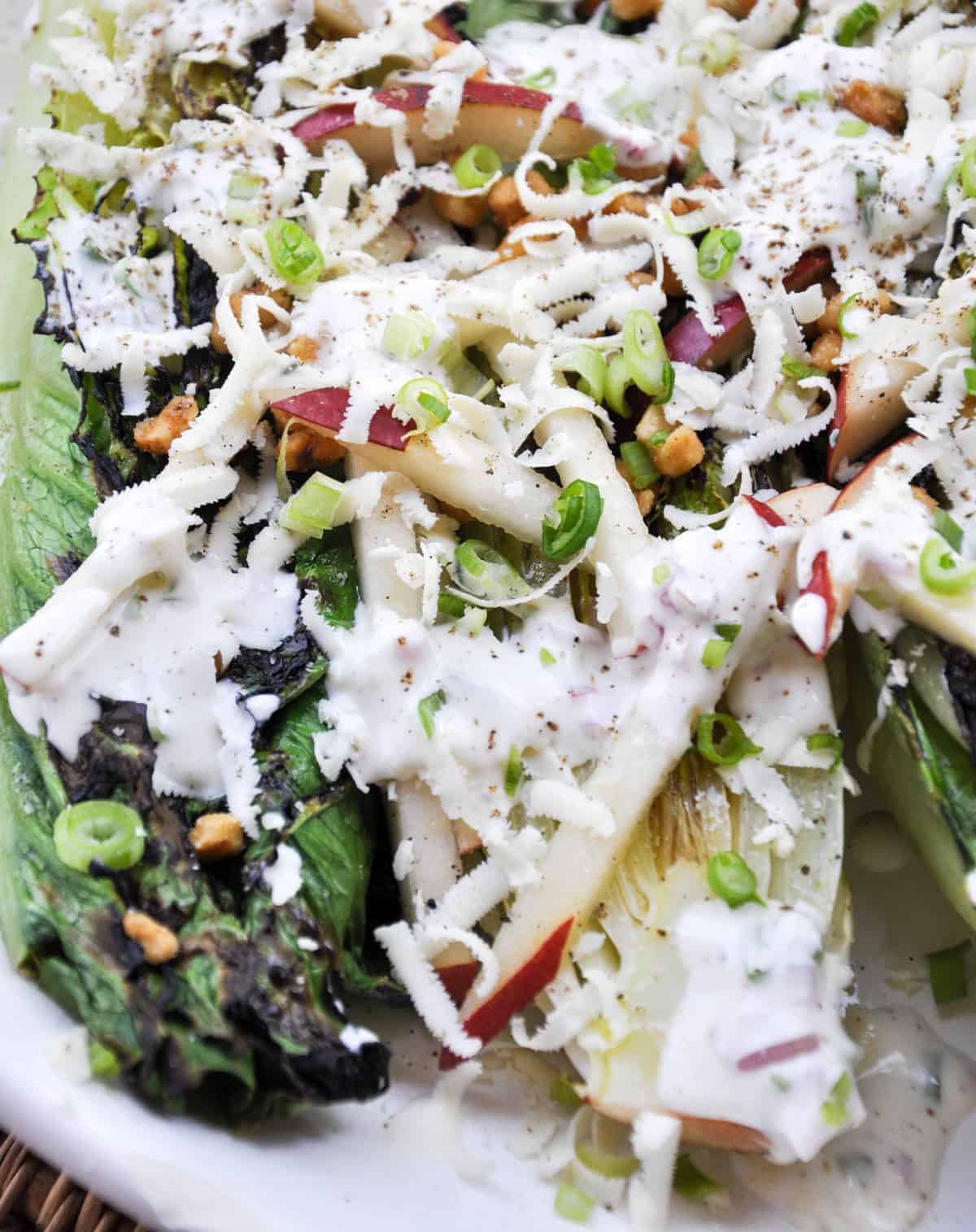 Top with grated blue cheese, black pepper and your favorite blue cheese dressing (pssst, here is mine) and enjoy!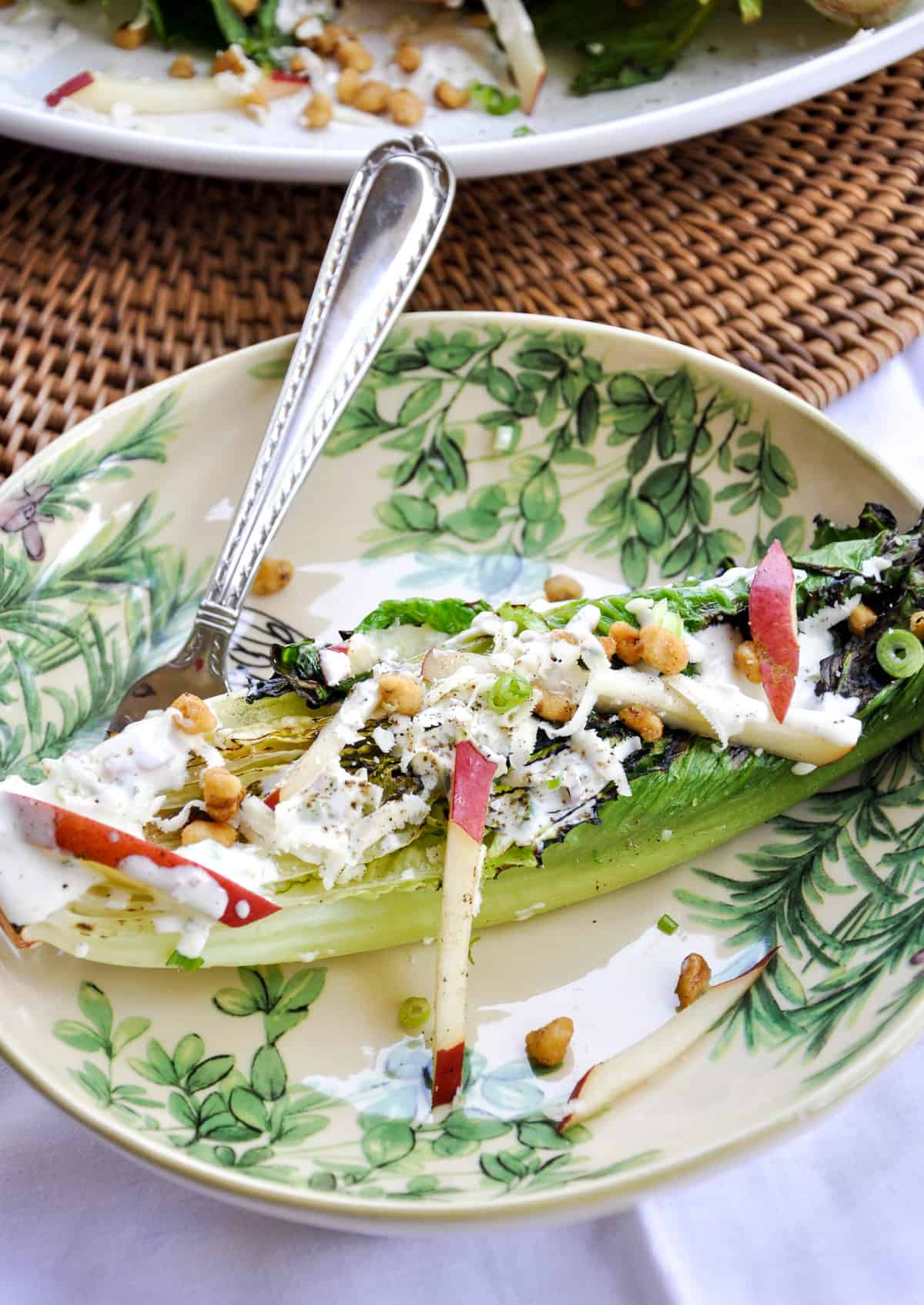 Serve individually.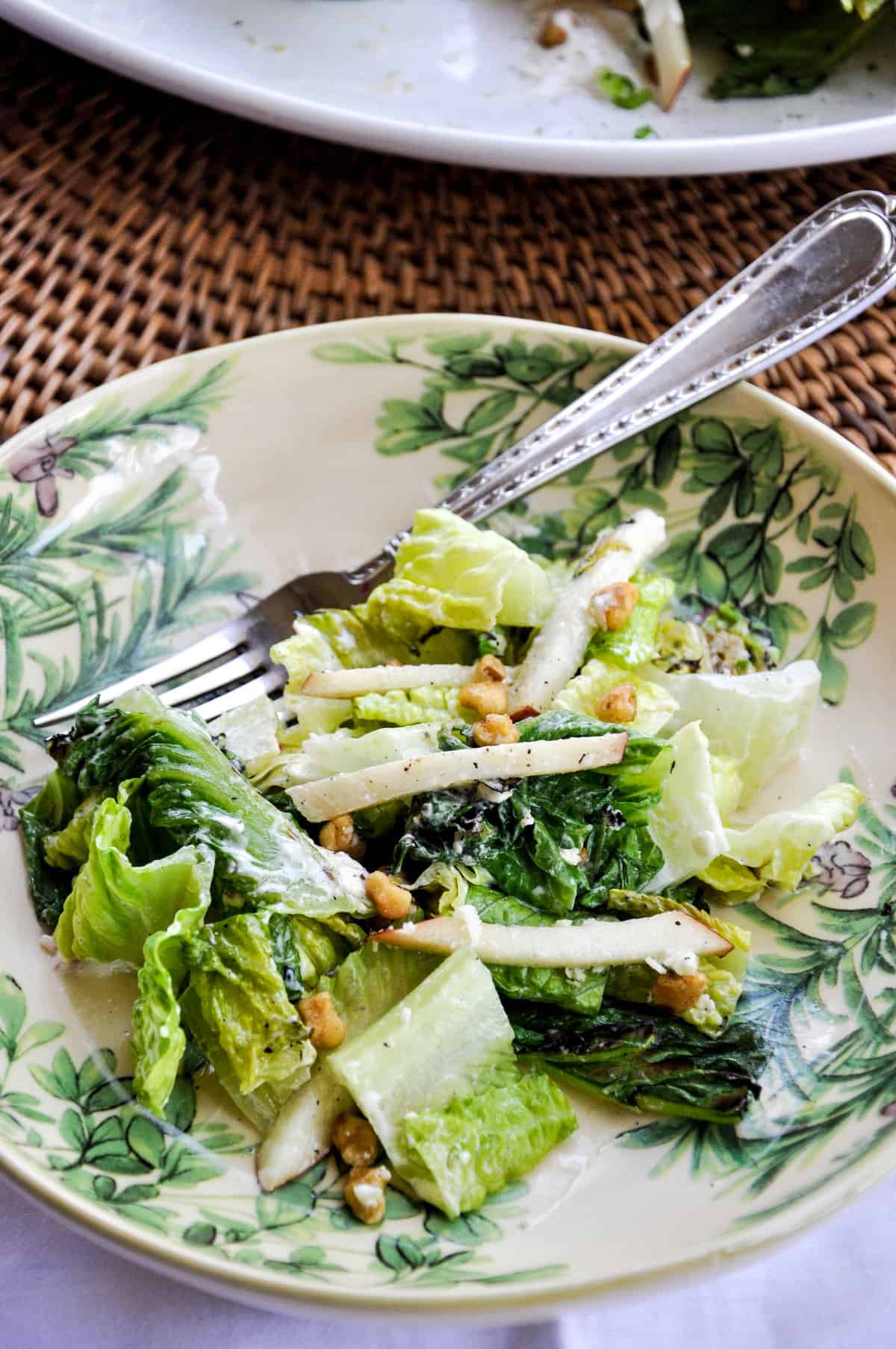 Or serve chopped style!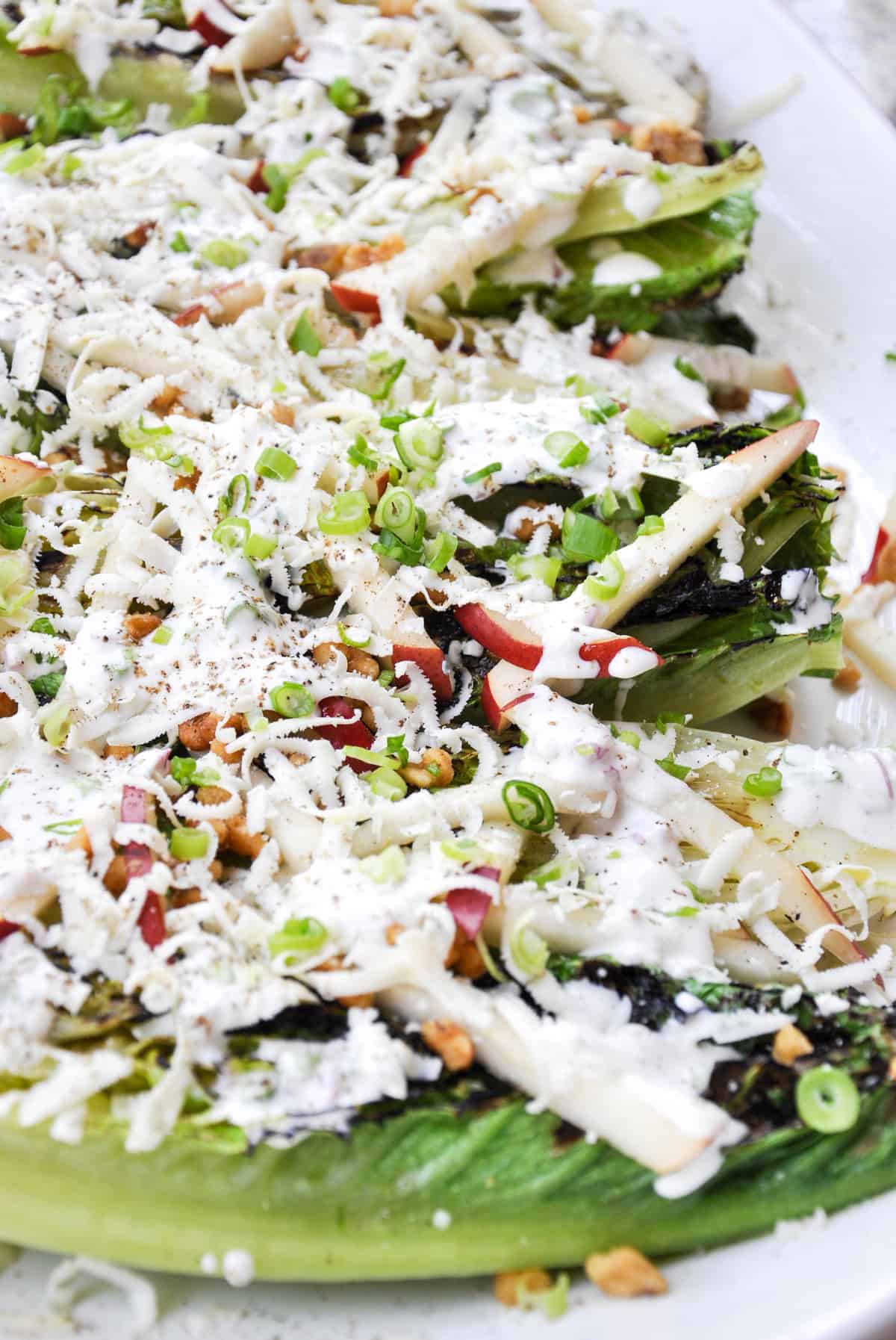 Either way, I promise this will be your new favorite summer salad!
Enjoy!
Grilled Romaine Salad with Crimson Pear and Candied Walnuts
2016-08-16 15:06:50
Serves 6
Ingredients
3 romaine hearts
1 crimson pear, cut into thin matchsticks
8 ounces candied walnuts
2 ounces blue cheese, frozen and grated
Black pepper
Blue cheese dressing
Instructions
Preheat grill
Remove the leafy tops of the romaine and cut each heart in half
Brush each half with olive oil
Place each half face down on the hot grill for about a minute until there is a char on the surface of the lettuce
Top with the pear, walnuts and grated blue cheese
Drizzle the dressing over all and top with cracked black pepper
California Grown https://californiagrown.org/