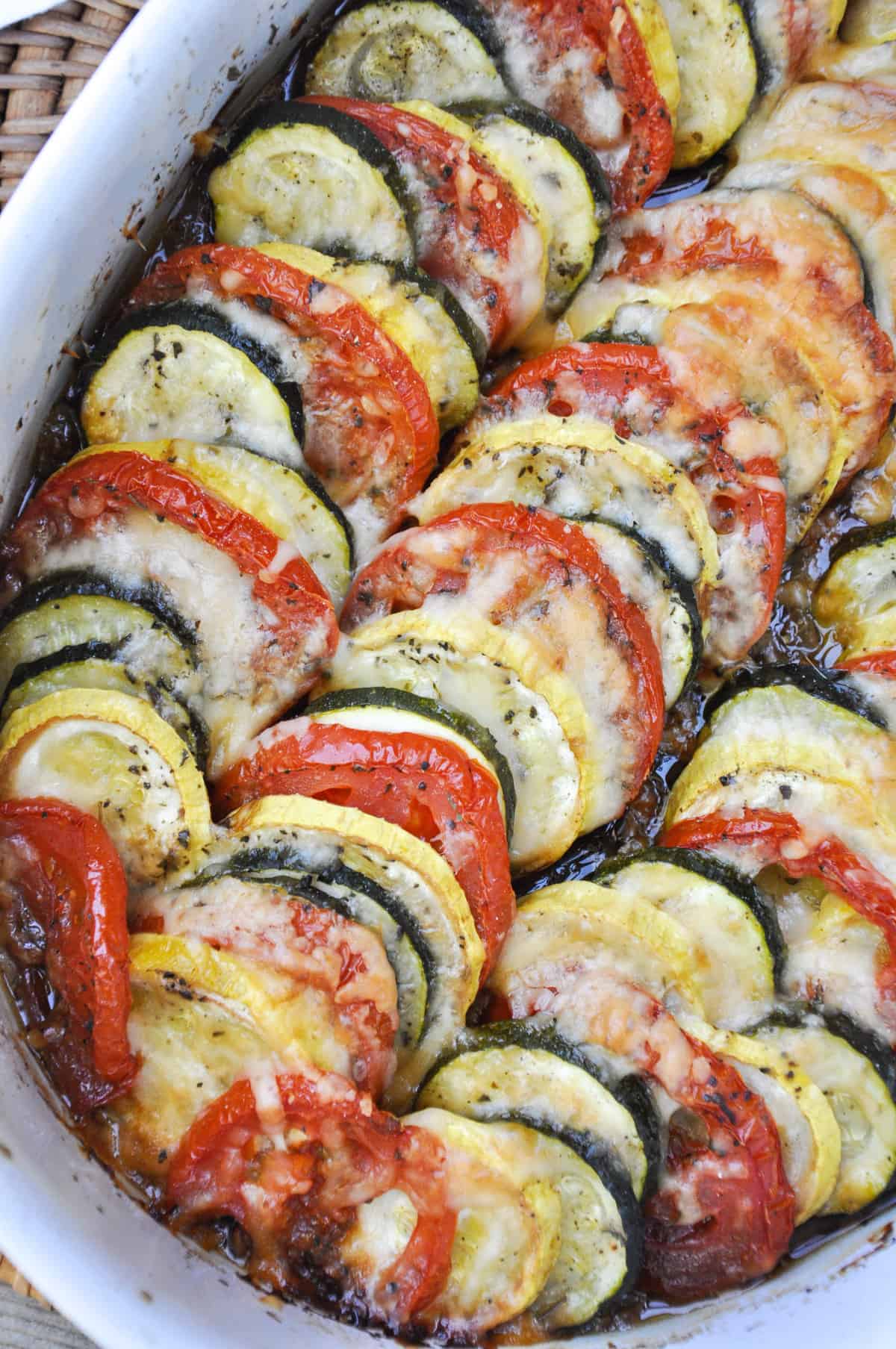 CA GROWN Blog
Discover. Learn. Connect.
Deep Dish Summer Squash
August 10, 2016
Eat the Season!
Sign Up For Weekly Recipes
« Back to Recipes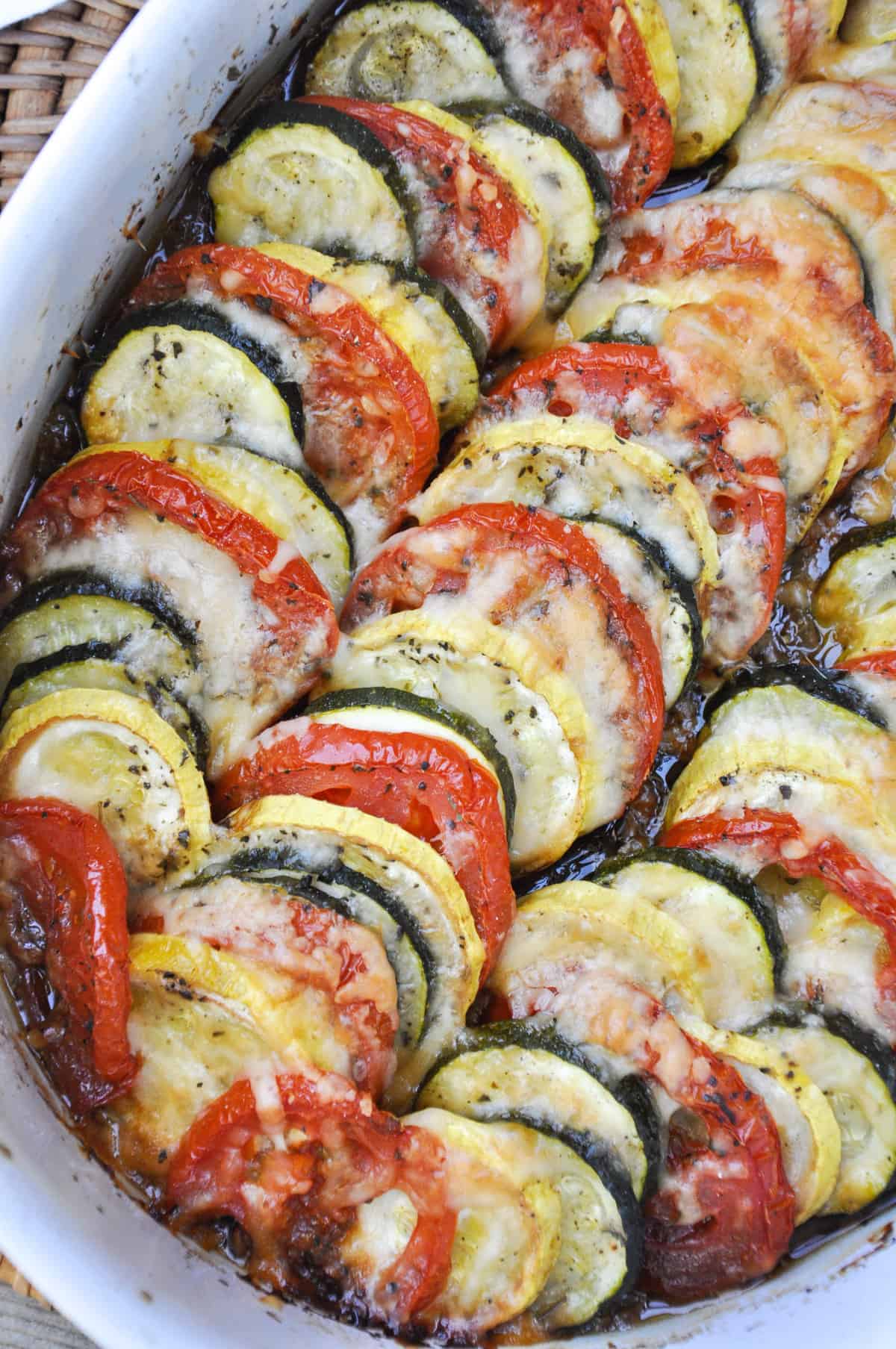 Deep Dish Summer Squash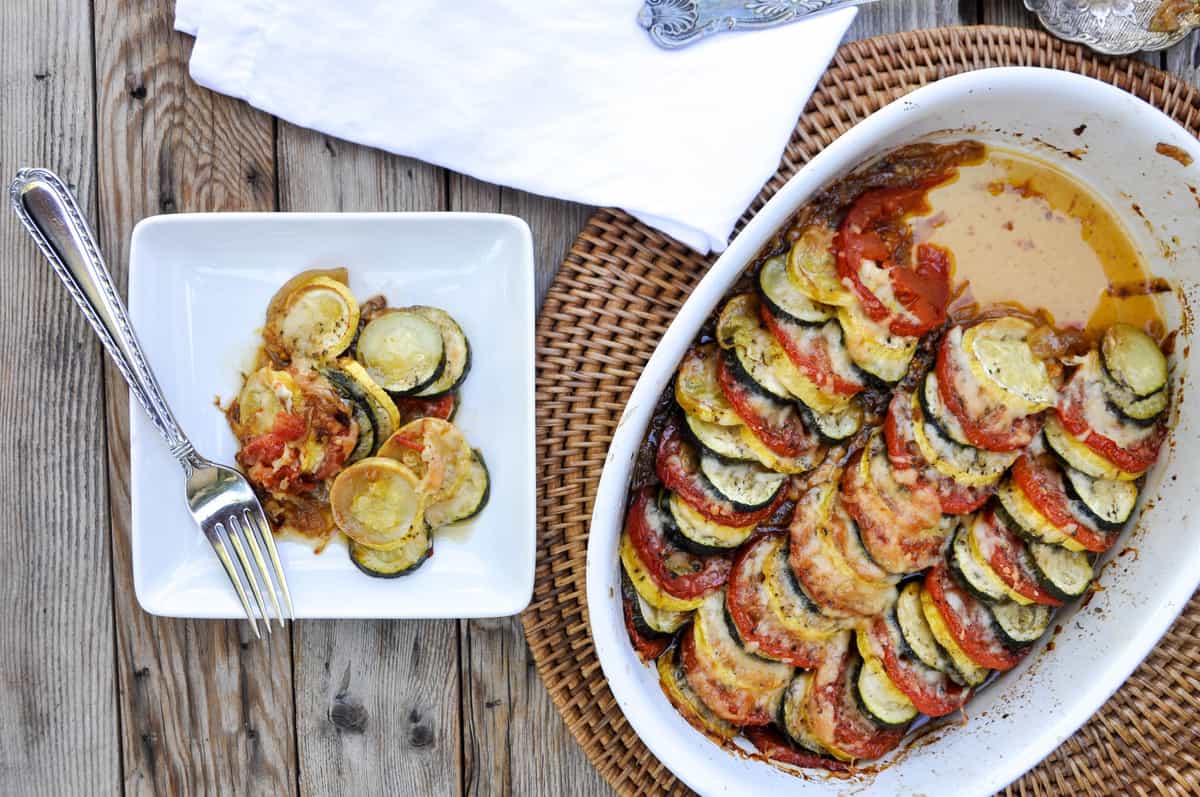 California Squash and Zucchini are in Stores Now!
Or, if you are of the garden persuasion, in your garden now! I await this time of year highly anticipating the abundance of this versatile veggie. Sautéed, grilled, or even spiraled into 'noodles,' squash makes summer living easy!
This particular recipe is ridiculously simple to prepare and is so mild that even the pickiest of eaters won't complain. We've incorporated another summer fave – plump ripe tomatoes – and top it all off with parmesan cheese.
Can you say YUM?
This dish goes perfect with barbecued chicken, baked fish, or even a simple pasta in olive oil.
And, since it has zero carbs, you can indulge in just a bit more.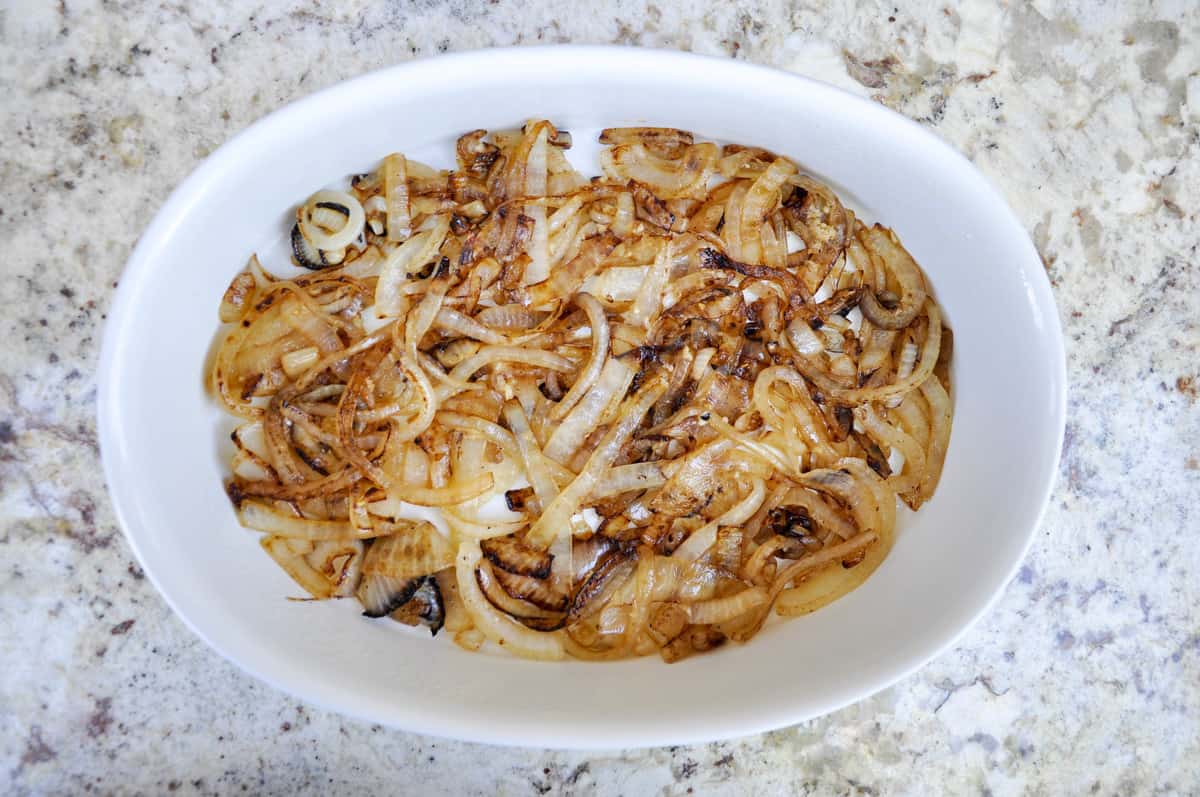 Our base is a wonderful caramelized onion bed…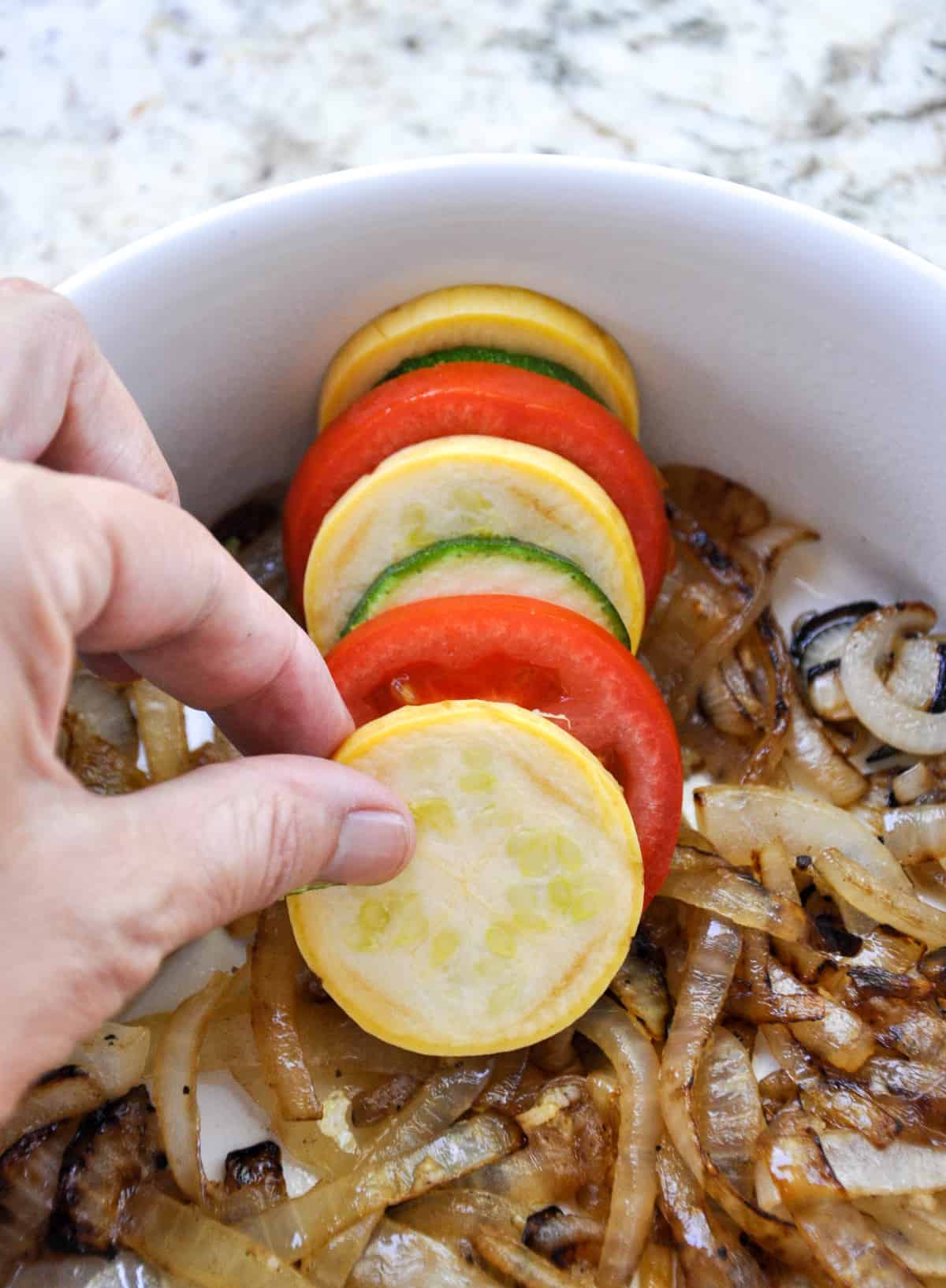 Topped with alternating disks of yellow crookneck squash, traditional green zucchini, and tomatoes…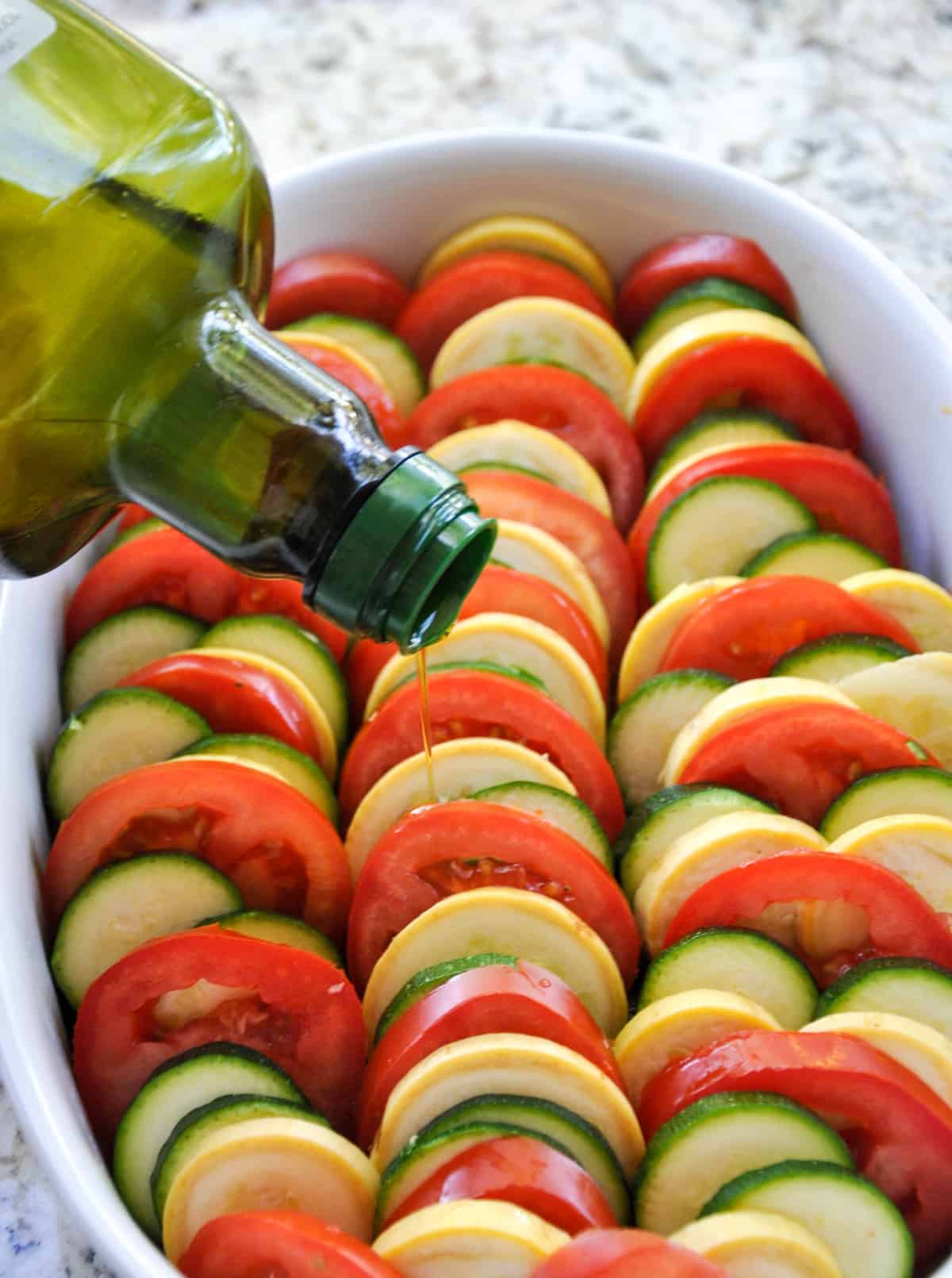 Drizzle the layers with a bit of California olive oil…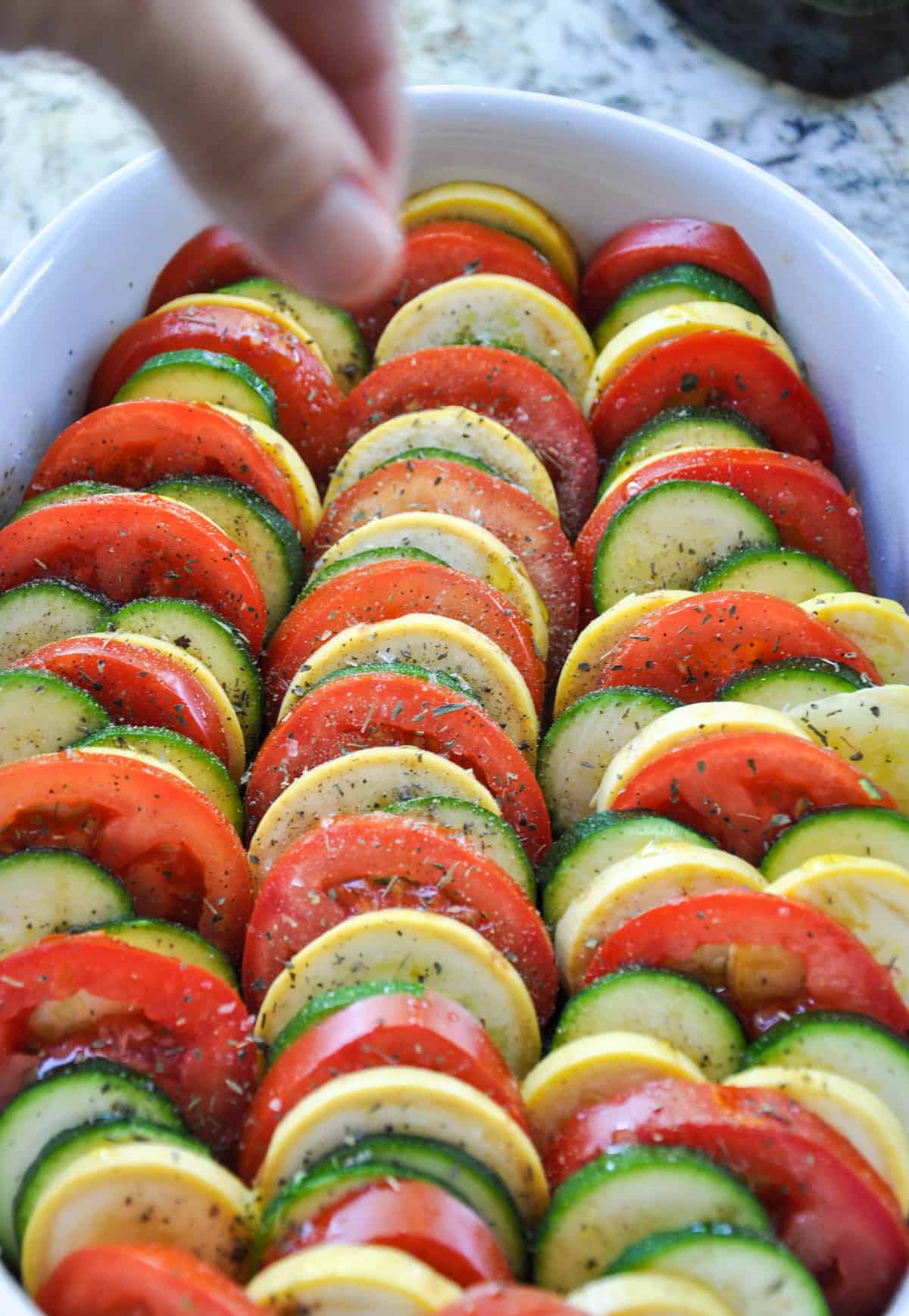 Finish with a dusting of dried basil, and bake covered for 40 minutes.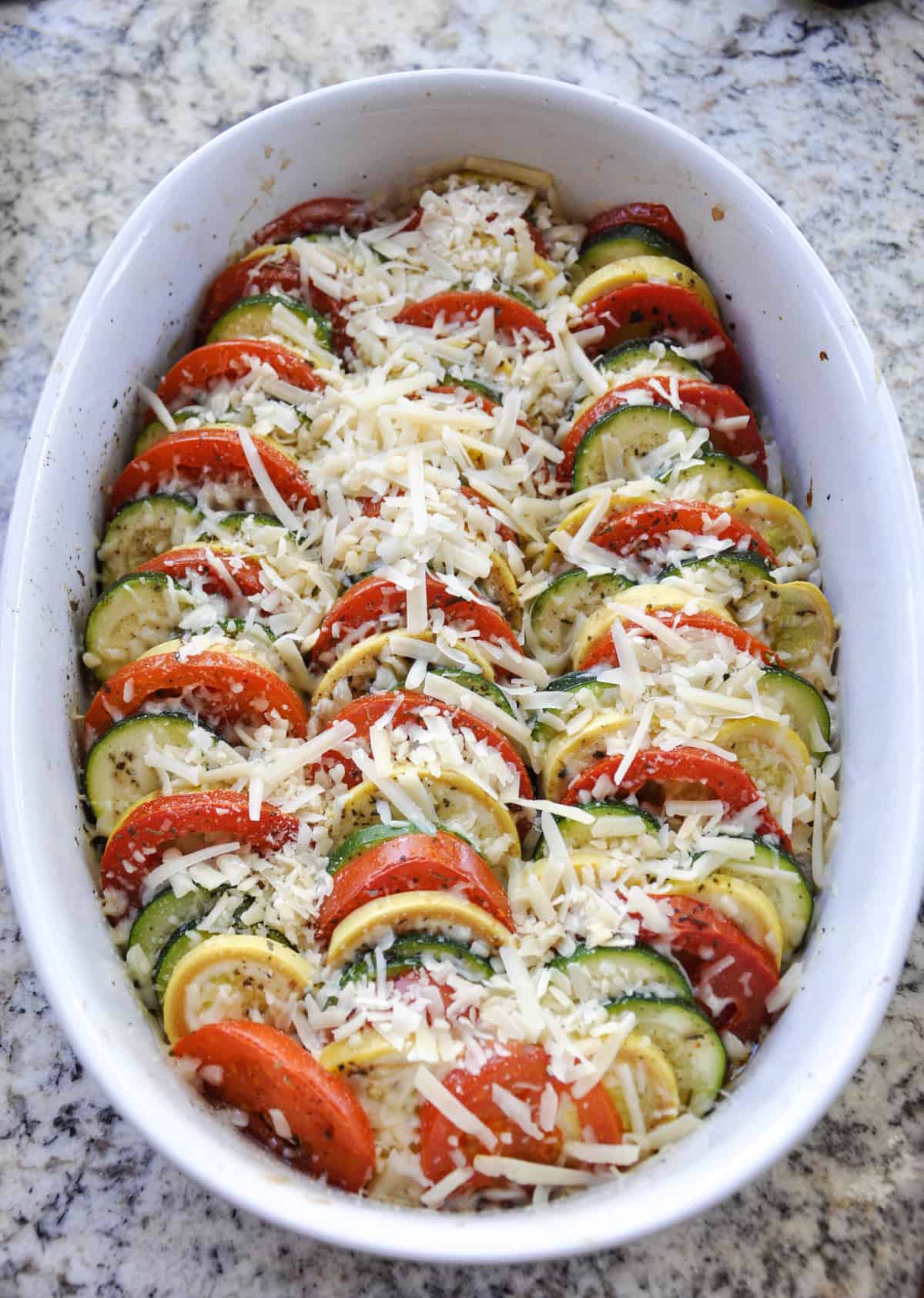 Remove from the oven and top with a healthy amount of parmesan cheese and return to the oven for 30 minutes.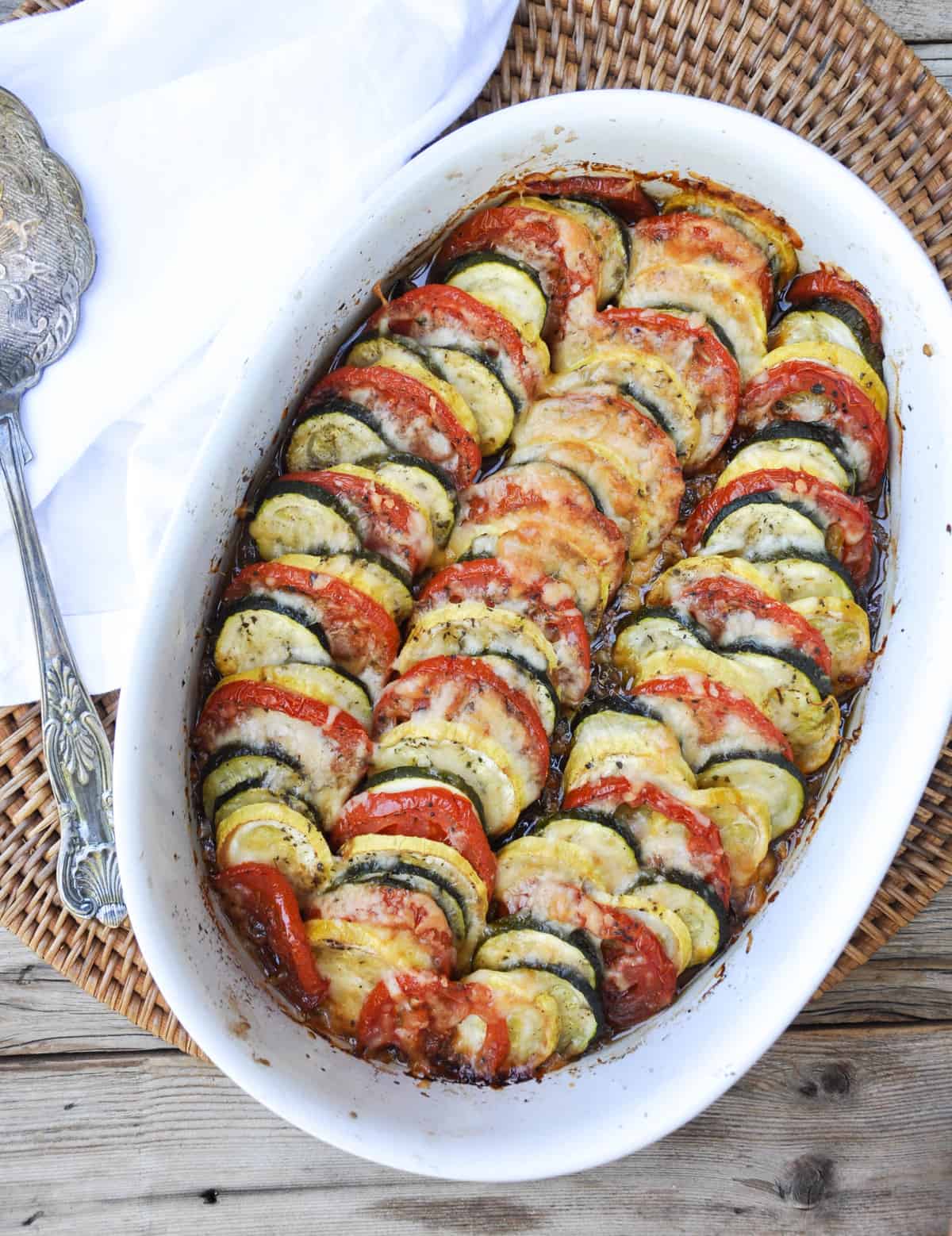 The end result is a whole lot of deliciousness.
The squash combination and tomato have cooked to perfection along with the cheese that has formed a tasty crust that is hard to resist.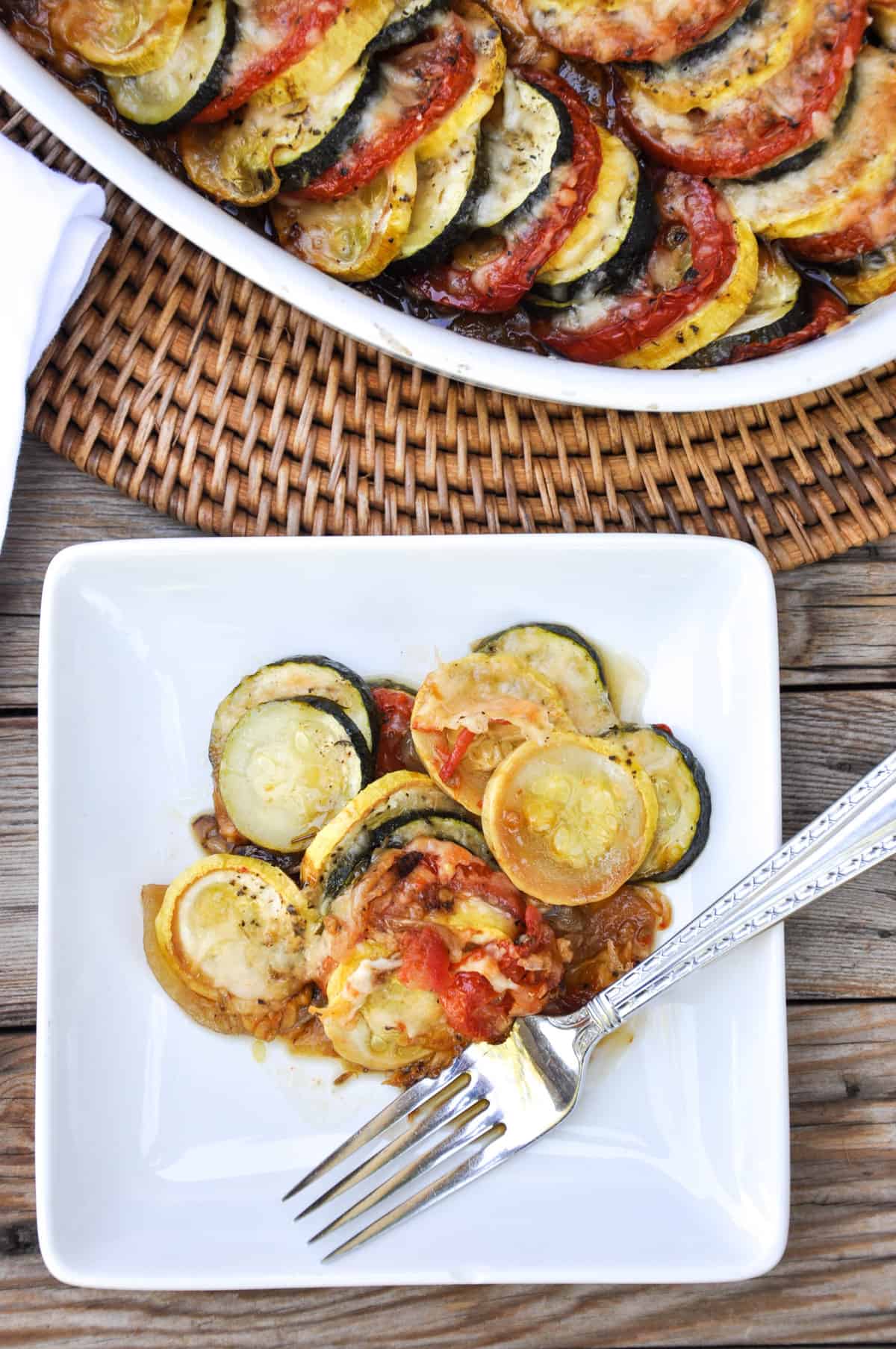 Let it rest a few minutes and serve, ensuring a lovely, piping hot meal!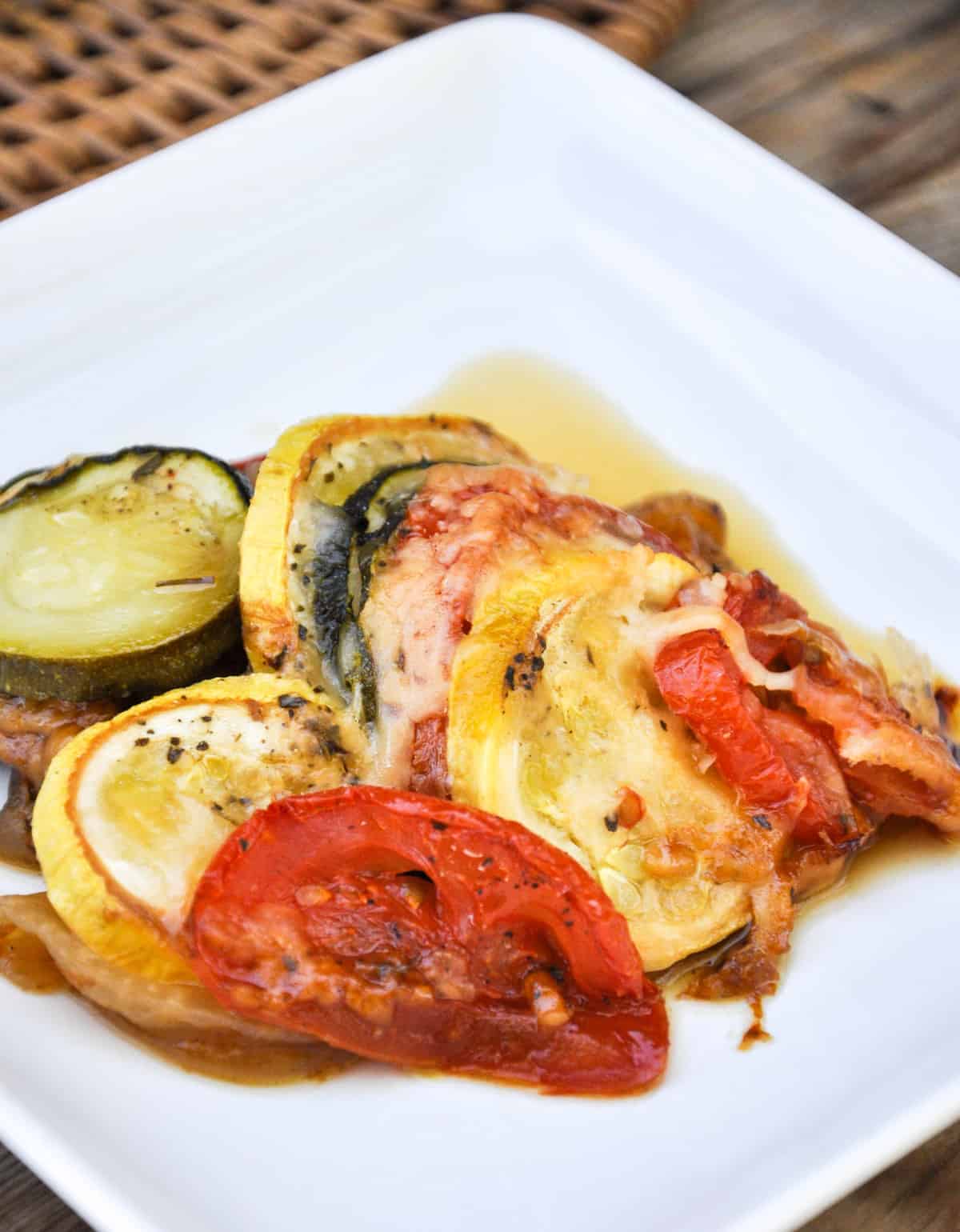 Bon Appetit!
Here is the printable recipe for ya…
Deep Dish Summer Squash
2016-08-04 18:56:08
Serves 8
Ingredients
1 large yellow onion, sliced
2 cloves garlic, minced
2 T. Olive oil
4 zucchini, cut into thin slices
4 yellow squash, cut into thin slices
5 tomatoes, cut into thin slices
1 tsp. dried basil
1/2 cup shredded parmesan cheese
Instructions
Preheat oven to 375
Add 1 Tbsp. olive oil to a sauce pan and add the sliced onion. Cook for about 10 minutes or until onion is browned and just beginning to caramelize
Add the minced garlic to the onion and cook for another minute until garlic is fragrant
Spray a deep casserole dish with cooking spray and place the onion mixture on bottom, spreading to cover
Alternate placing the zucchini, squash and tomato in the dish, keeping the slices upright against the edges of the dish
Drizzle with 1 Tbsp olive oil and top with a dusting of dried basil leaves
Cover with foil and place in oven for 40 minutes
Remove from oven and top with parmesan cheese
Return to oven, uncovered for 30 minutes
Let rest a few minutes and serve
Adapted from Inspiration
California Grown https://californiagrown.org/