We're peachy keen on desserts and treats starring California Cling Peaches
Some things never go out of style, or out of season. California Cling Peaches have long been a family favorite in the Golden State. Chances are, you remember being served tender cling peaches with a dollop of whipped cream, or perhaps they were the secret ingredient Grandma's favorite fruit salad. But what exactly is it that makes California Cling Peaches so special? Maybe Cling Peaches are a family favorite because they're a family affair. Cling peaches are grown by dozens of small generational family farms that take pride in producing the world's most nutritious and best-tasting Cling peaches.
Another factor that helps Cling Peaches to stand out from the crowd is convenience. California Cling peaches are picked when they're perfectly ripe, and then packed in cans, jars, and cups within 48 hours. Not only does this preserve peak freshness, it also means you can enjoy this fabulous fruit 365 days out of the year! Isn't that just peachy?
California Cling Peaches are a super simple solo side dish but we also think they are the perfect way to add a touch of California sunshine to your favorite treats. Check out these delicious desserts using jarred or canned California Cling Peaches. Then, head to the store and stock up. We have a feeling you'll want to put these recipes on repeat.
Canned Peach Cobbler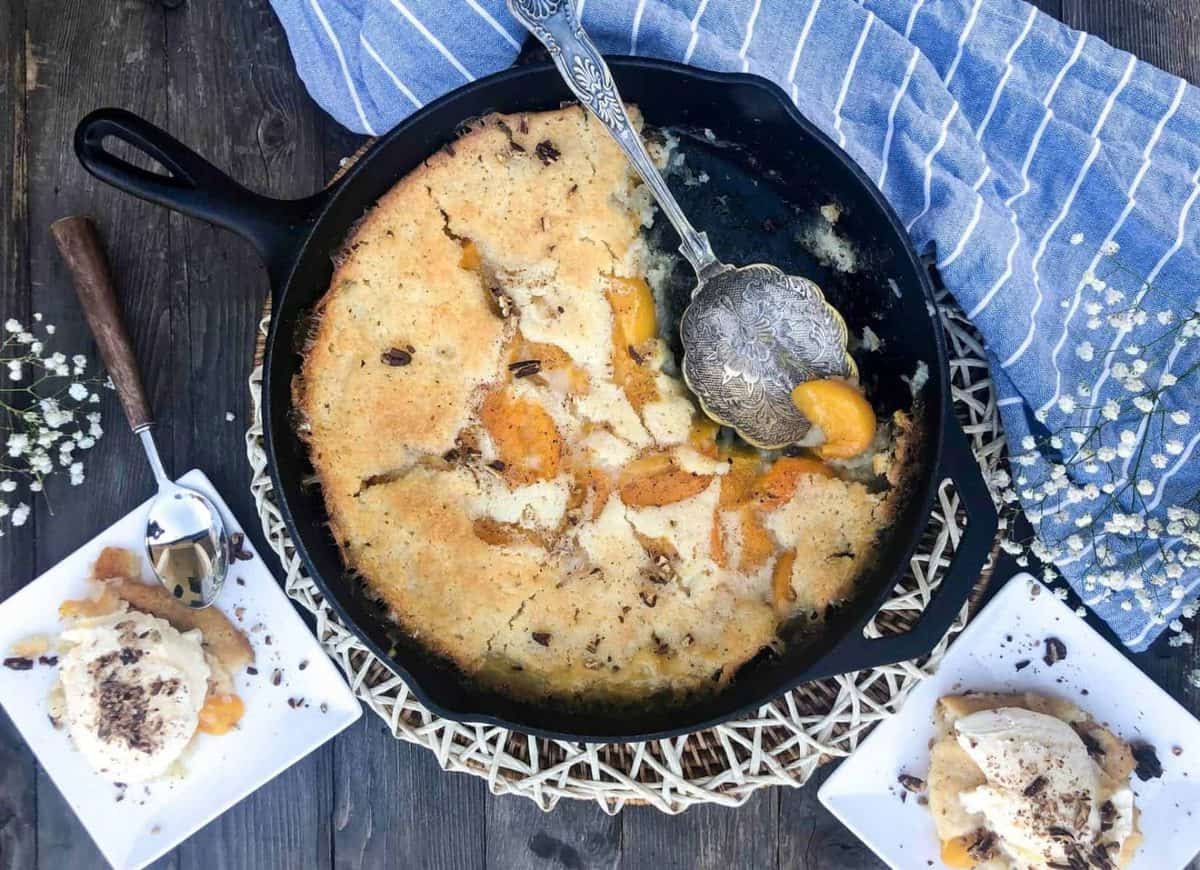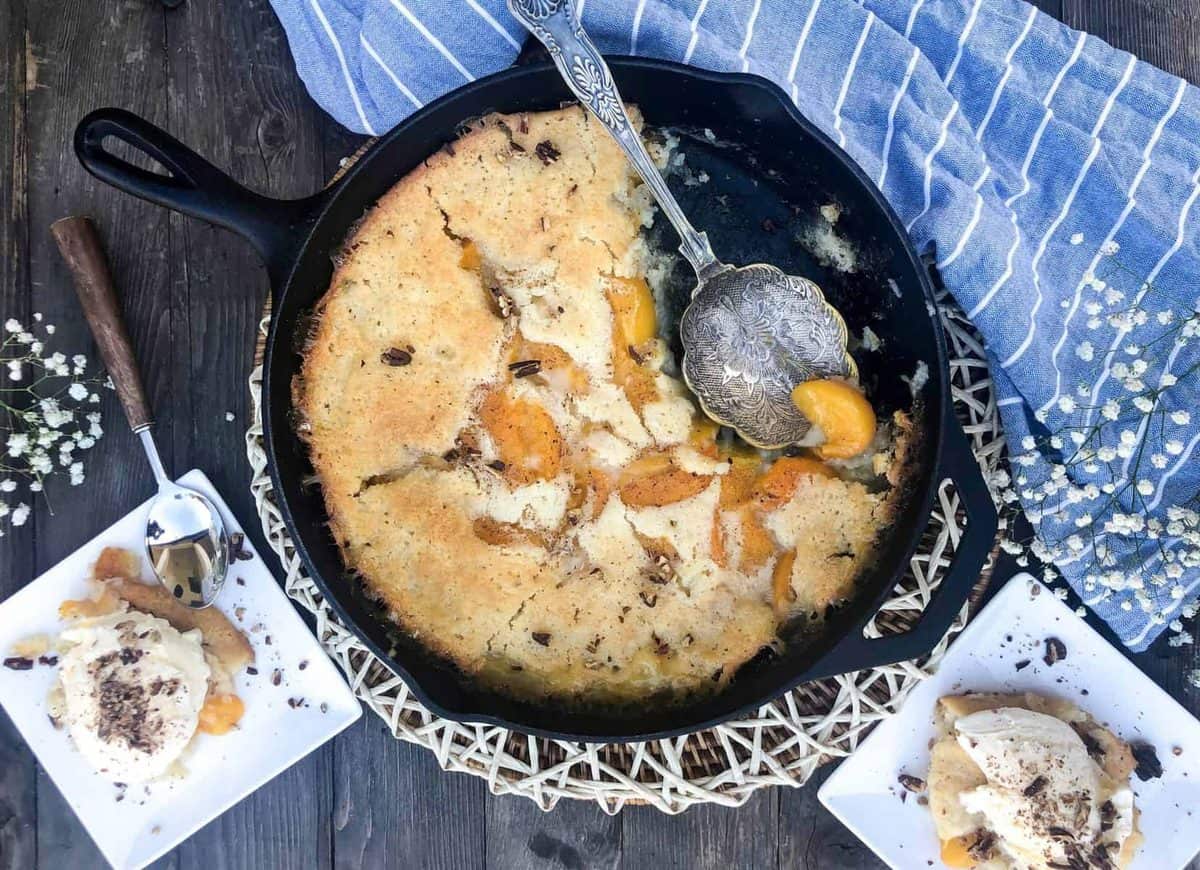 Let's start with a classic – Peach Cobbler. Since this recipe calls for California Cling Peaches, you can enjoy this easy dessert all year round!
Creamsicle Popsicles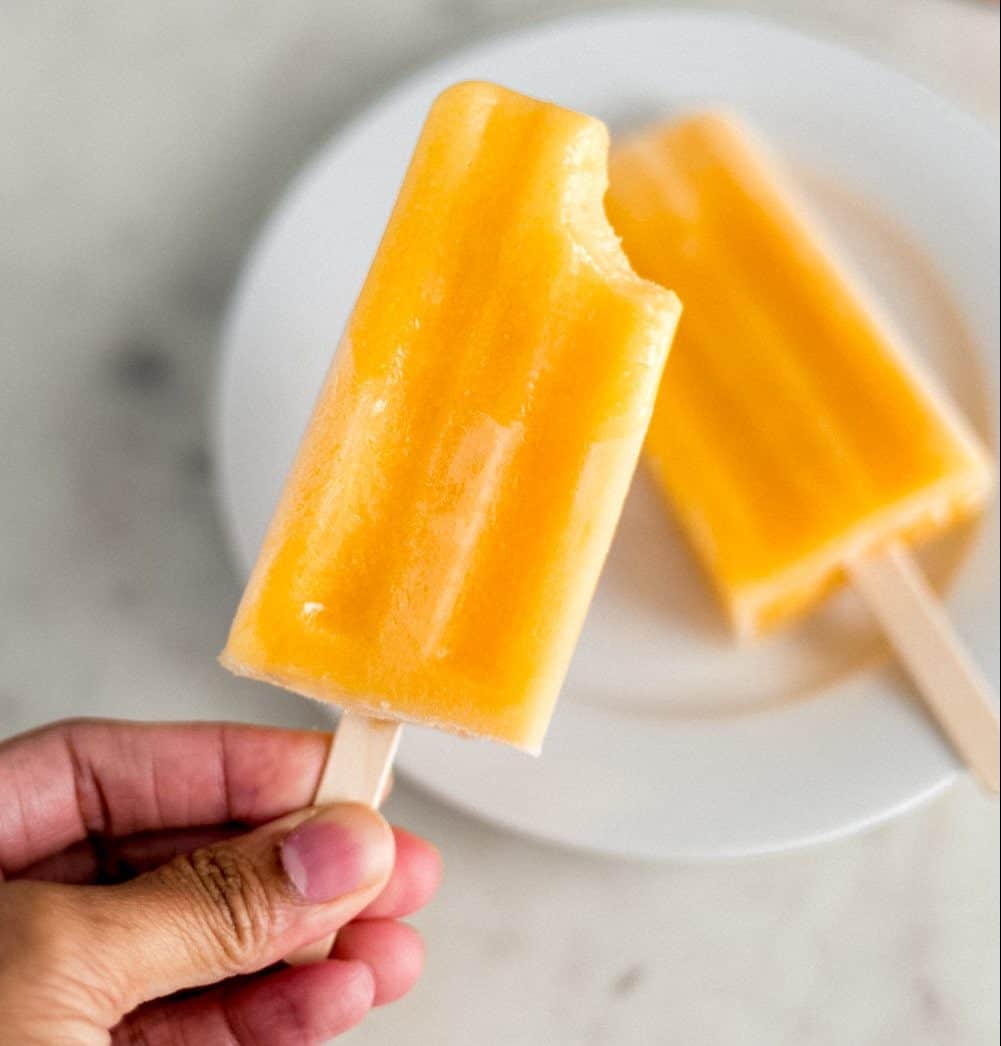 Simply LaKita's Peach Creamsicle Popsicles just might be our new favorite frozen treat! Bonus – this recipe only calls for three (healthy) ingredients, so don't feel bad about sneaking a second one.
Rustic Peach Cornmeal Cake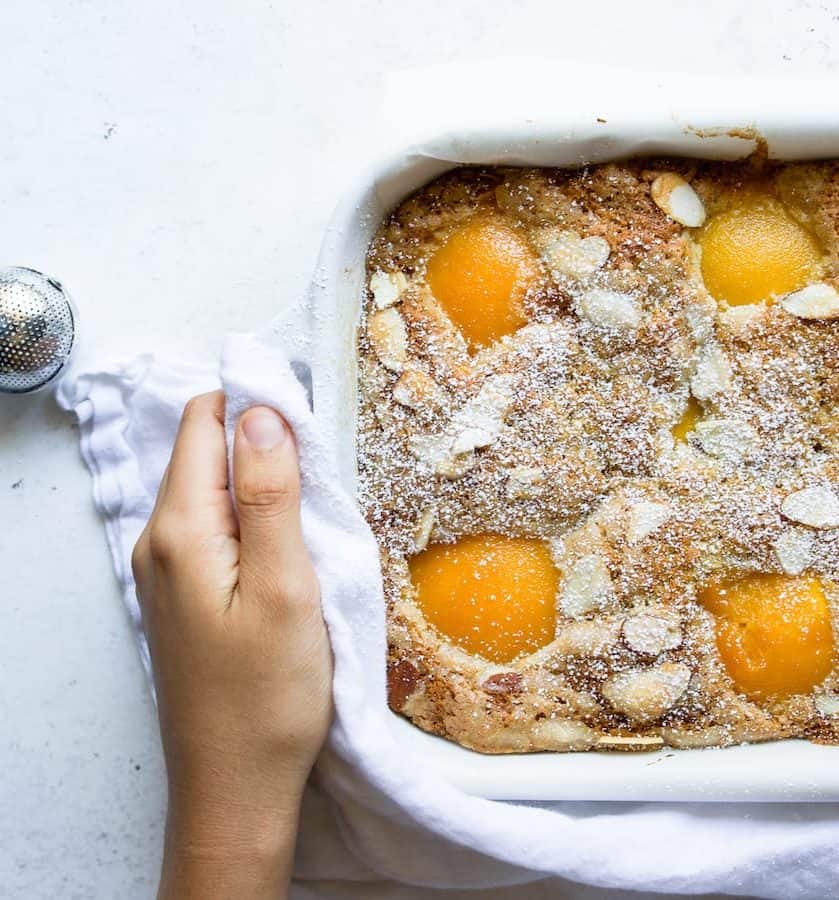 Tender canned cling peaches, aromatic almonds, and a touch of crunch cornmeal make Rebecca's Rustic Peach Cornmeal Cake utterly irresistible.
Peach Ice Cream over Grilled Peaches
Double trouble! Use California Cling Peaches to make Peach Ice Cream, then serve over grilled peaches. Perfection!
Peach Coffee Cake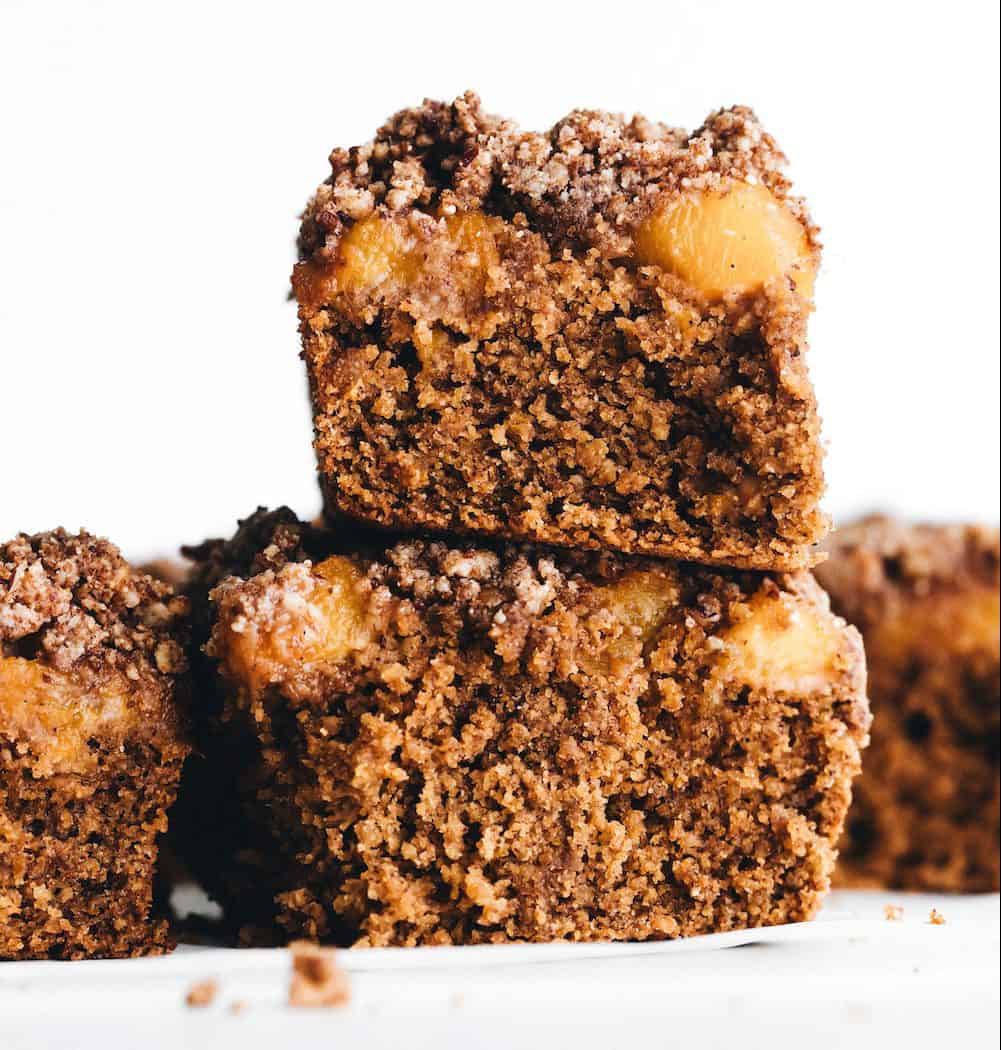 Natalie Jo's Peach Coffee Cake looks delicious, right? Bet you wouldn't have guessed that it's also gluten-free + vegan!
Just Peachy Tart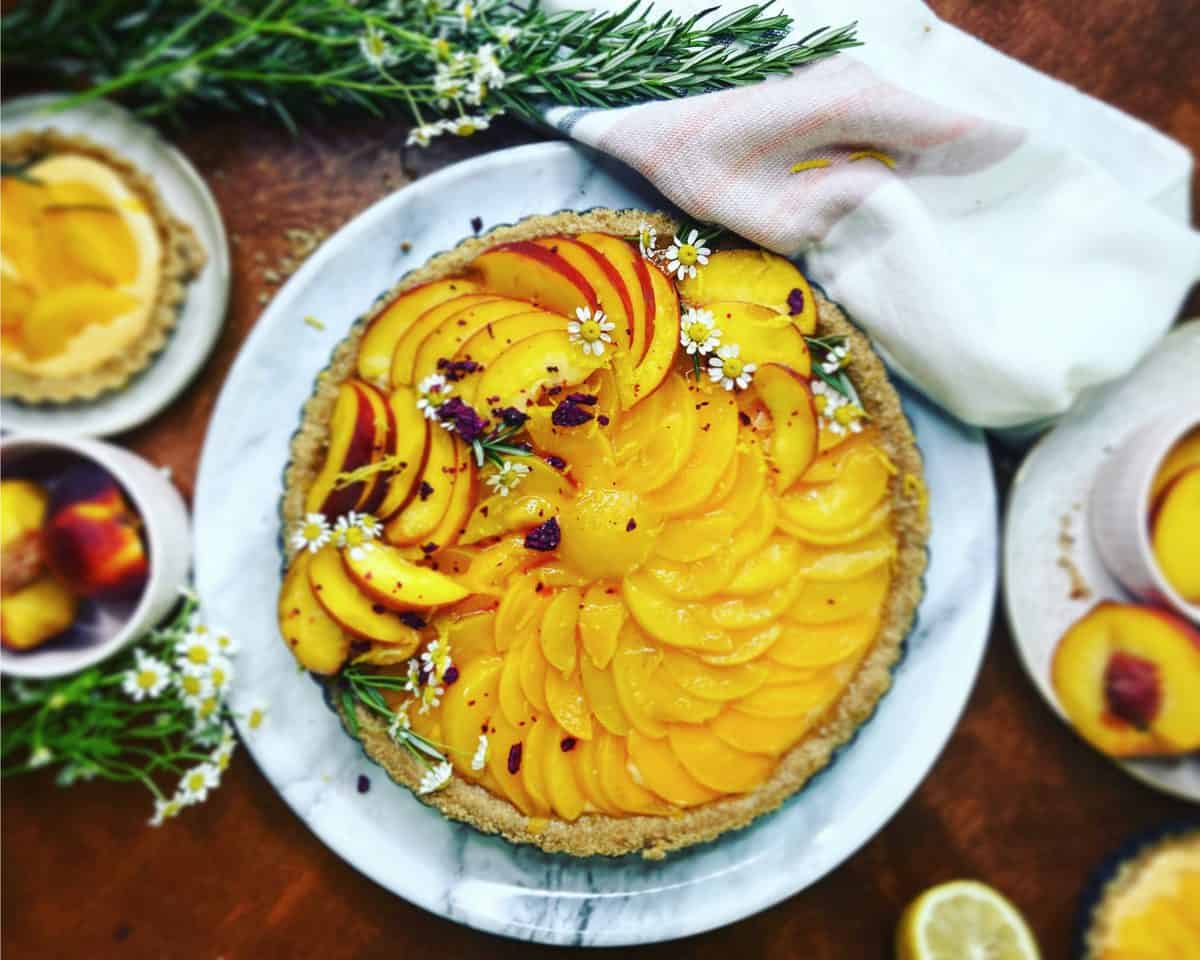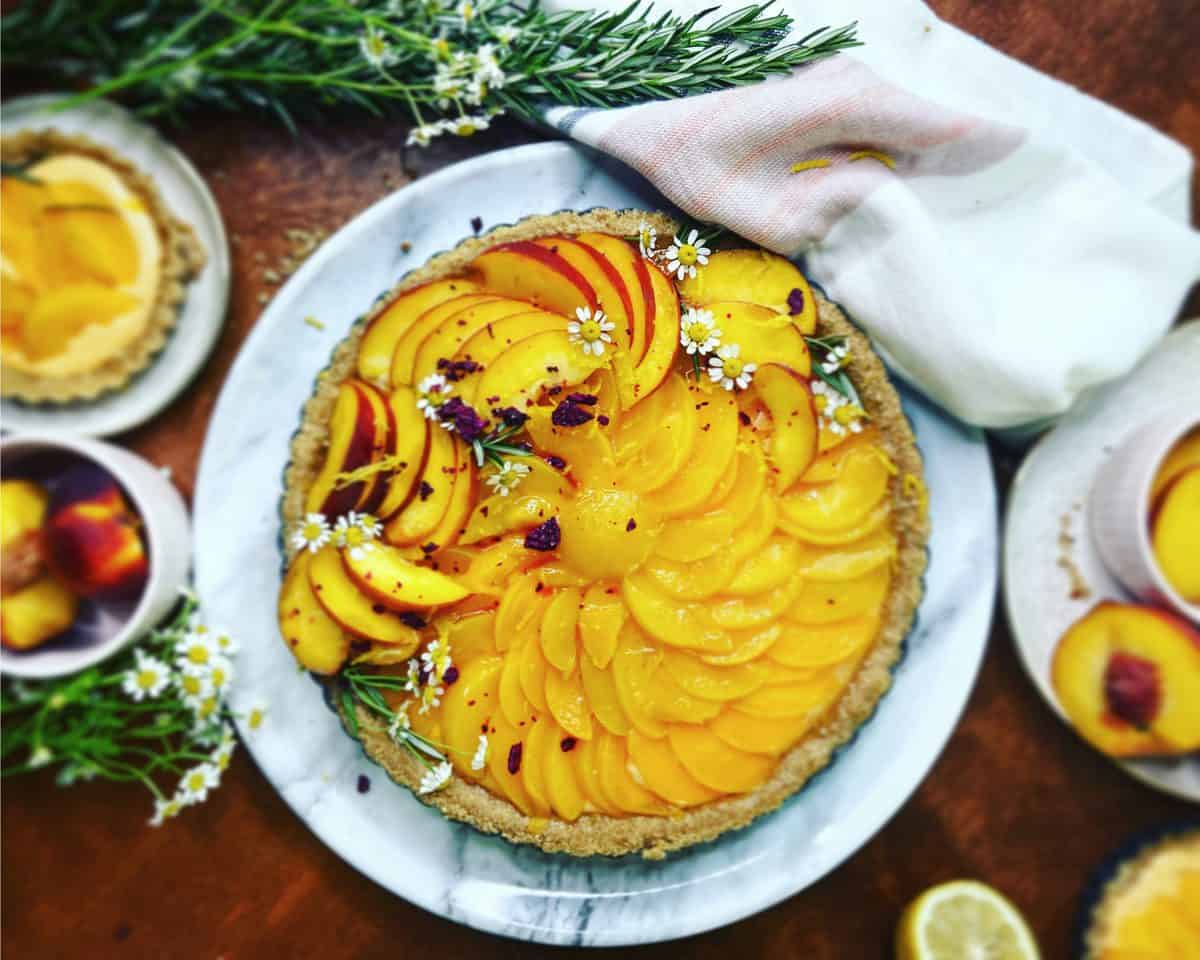 Our friend Rachel uses a mix of canned California Cling Peaches and fresh peaches to make this gorgeous Just Peachy Tart. When fresh peaches aren't in season, top the canned peaches with berries or crushed nuts.
Slow Cooker Confetti Cake

Slow cooker fans, rejoice! This set it and forget it Confetti Cake from The Kitchen Magpie is the easiest way to satisfy your sweet tooth.
Peach Parfait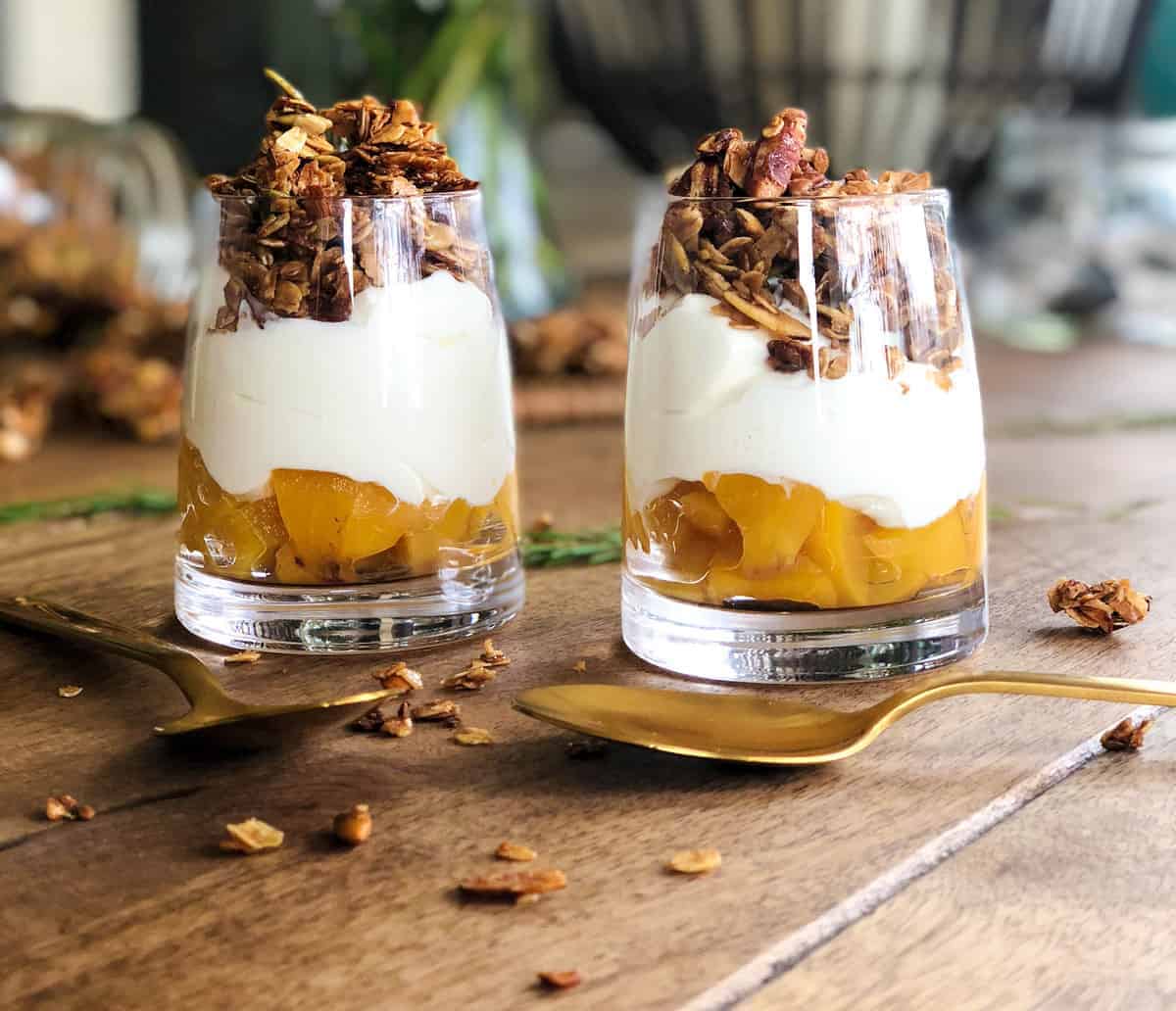 Breakfast or dessert? We're thinking this Peach Parfait works for both.
Raspberry + Cling Peach Shortbread Squares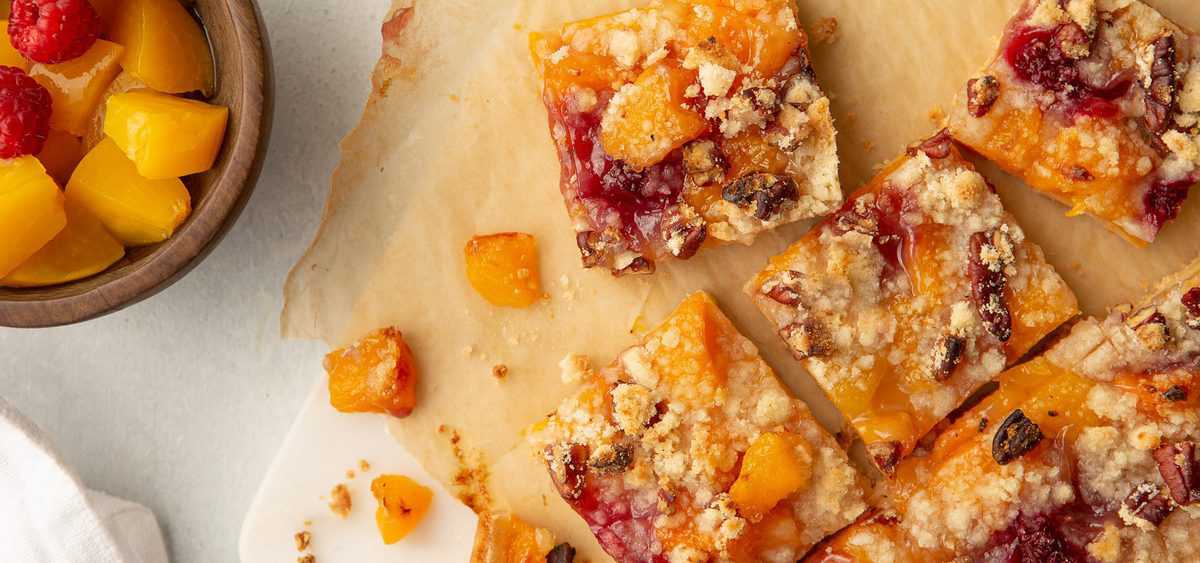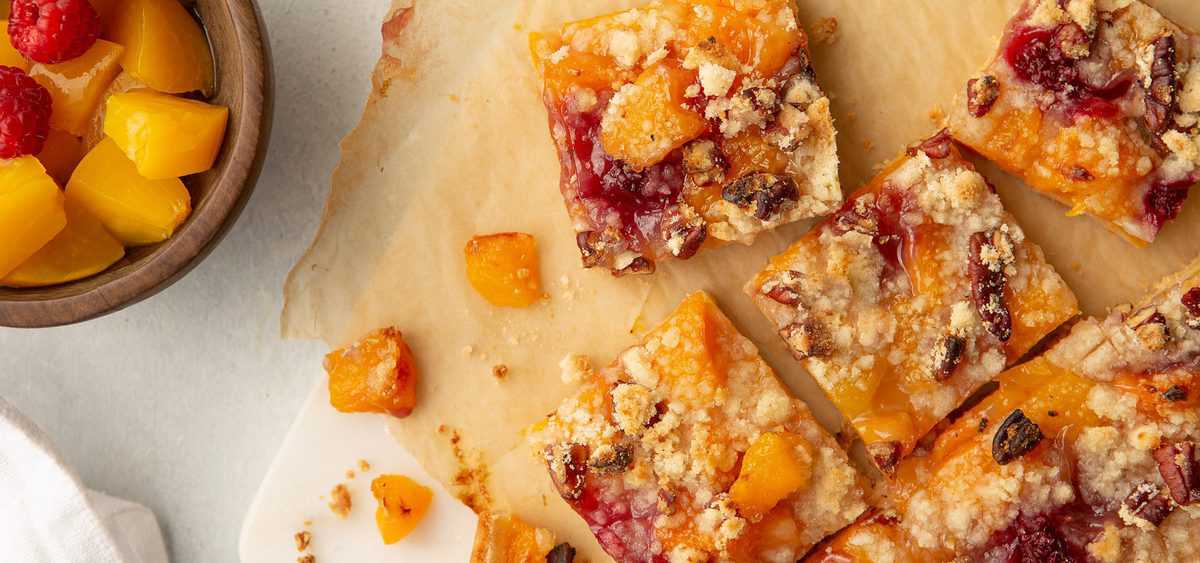 Anyone else crushing on these colors? A mix of raspberries and Cling Peaches make for the prettiest Shortbread Squares.
Cling Peach Hand Pies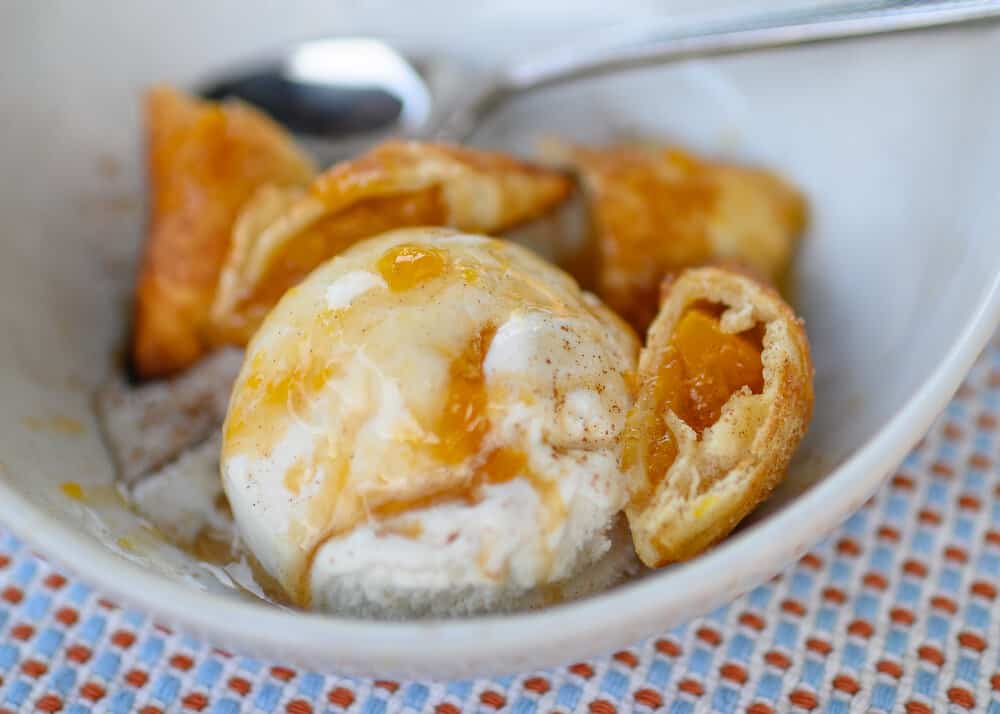 Go ahead, eat with your hands. Kids will love these Cling Peach Hand Pies from our friends at We Love California.
Cling Peach Pop Tarts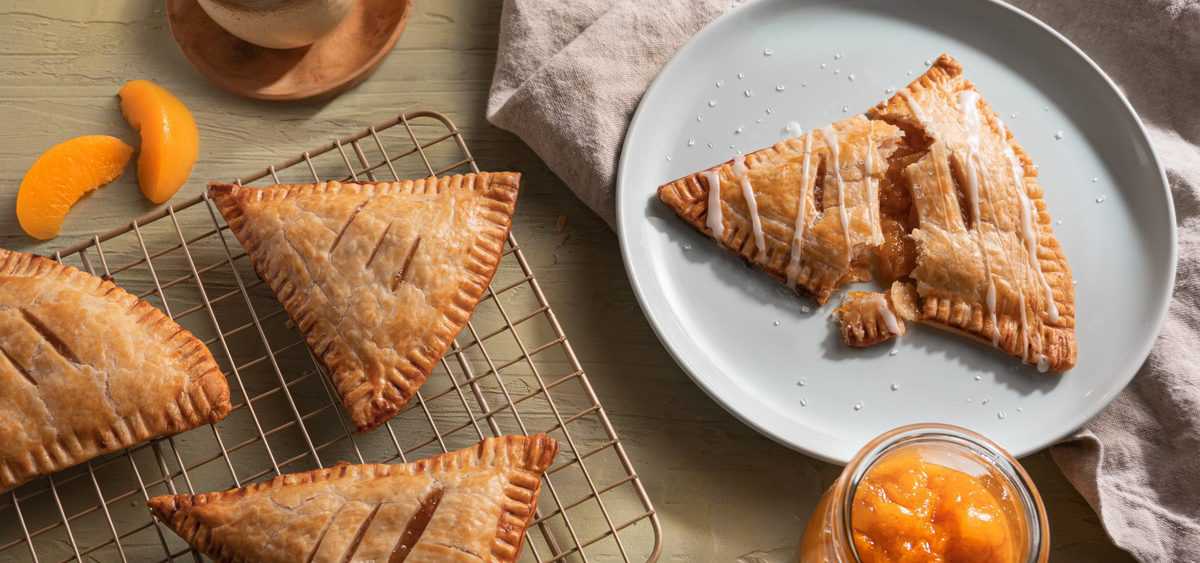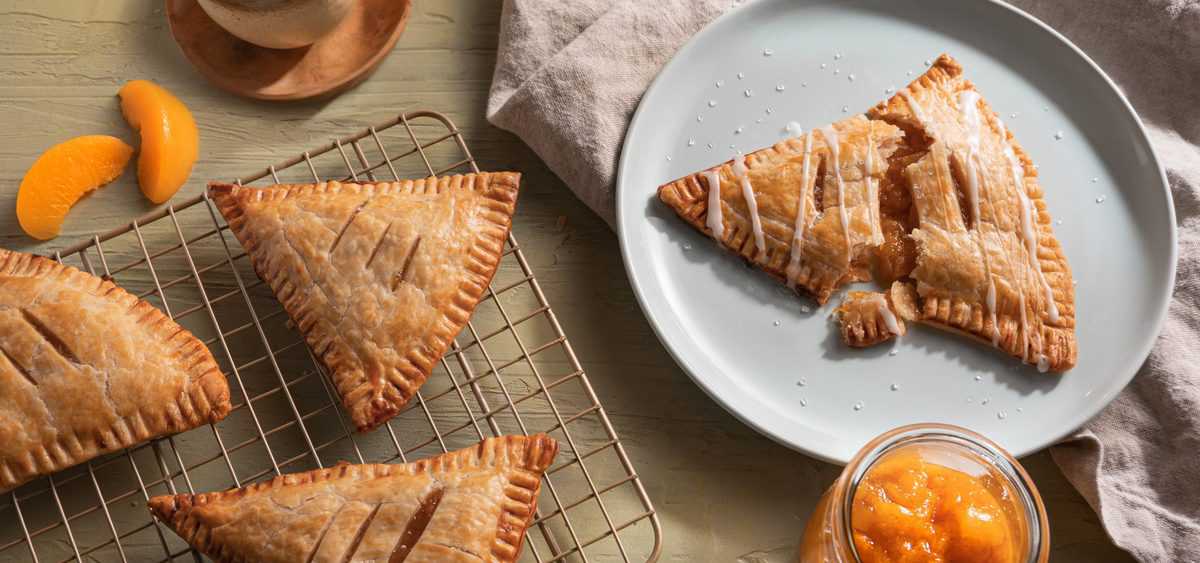 Homemade Peach Pop Tarts are a million times better than the boxed version…and better for you, too!
Roasted Peach and Ricotta Focaccia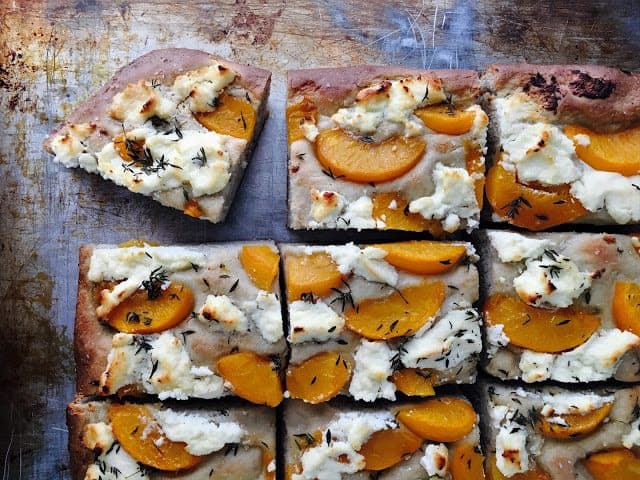 Roasted Peach and Ricotta Focaccia from Sweet Sugar Bean is destined to be the star of any brunch buffet.
Craving more delicious desserts using California Cling Peaches? Check out our Pinterest page and follow @cagrownofficial on Instagram. If you try any of the recipes from this round up, be sure to snap a pic and share using #CAGROWN.