You Can Never Have Too Many Recipes With Canned Peaches!
Some things never go out of style, or out of season, like canned California Cling Peaches. Thats why you can never have too many recipes with canned peaches in your repertoire.
California's abundant sunshine, fertile soil, and unique microclimates have made the state famous for growing the world's finest produce like California Cling peaches.
Keep scrolling for some of the best recipes with canned peaches we've ever tasted!
Tender canned cling peaches, aromatic almonds, and a touch of crunch cornmeal make Displaced Housewife's Peach Cornmeal Cake utterly irresistible.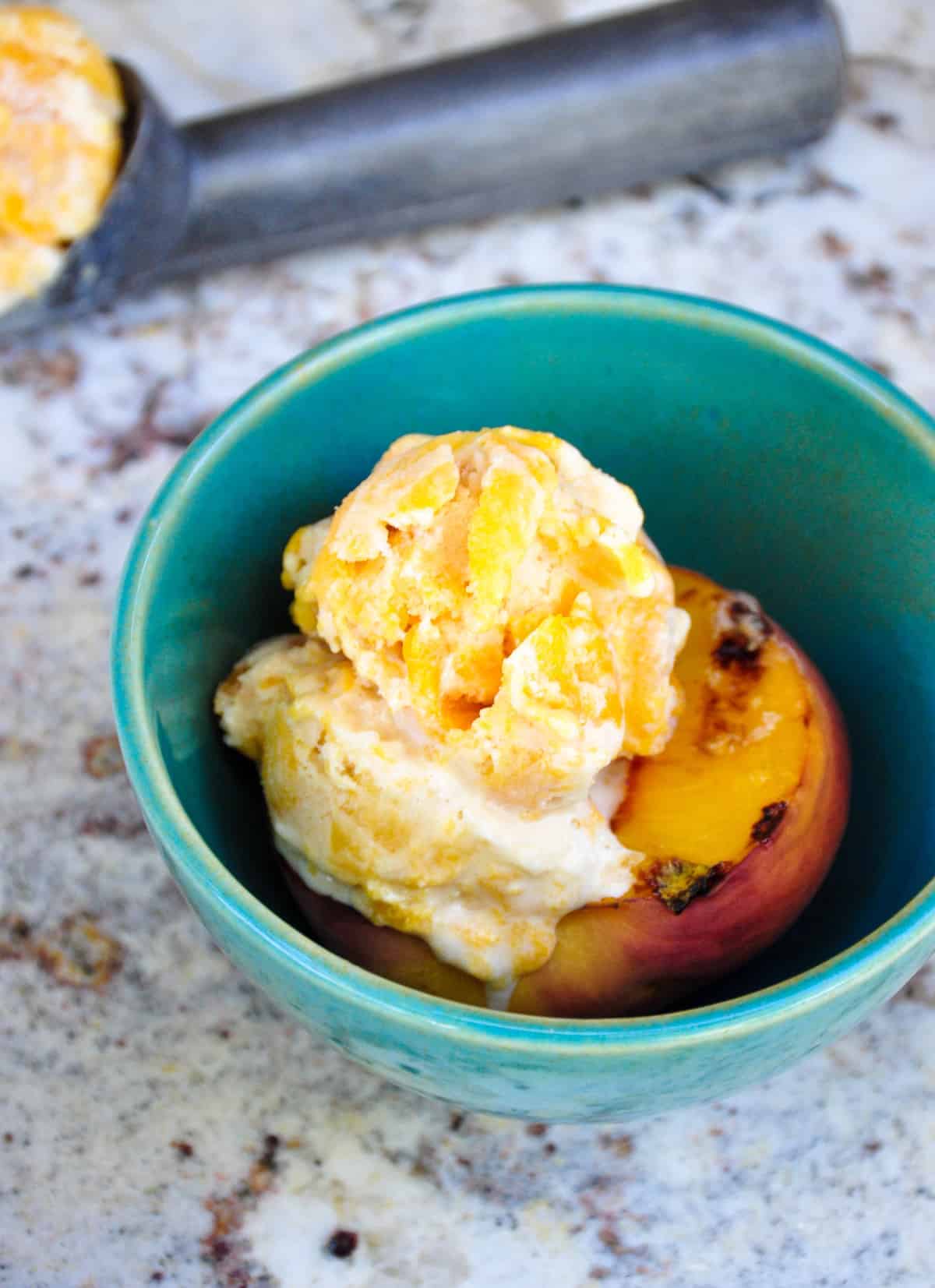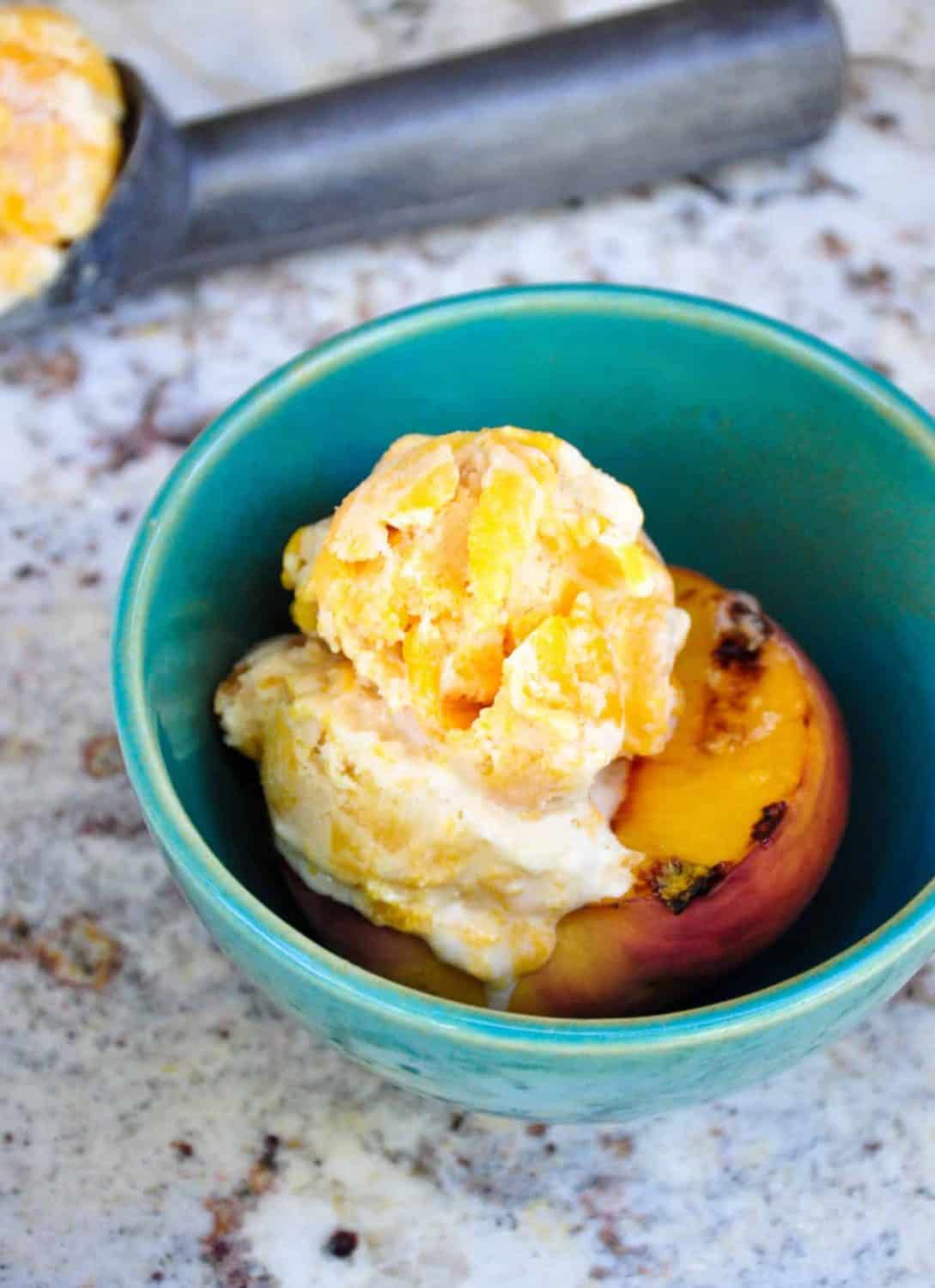 Double trouble! That's just how we like it. We topped grille peach halves with a sultry homemade peach ice cream. No regrets here friend!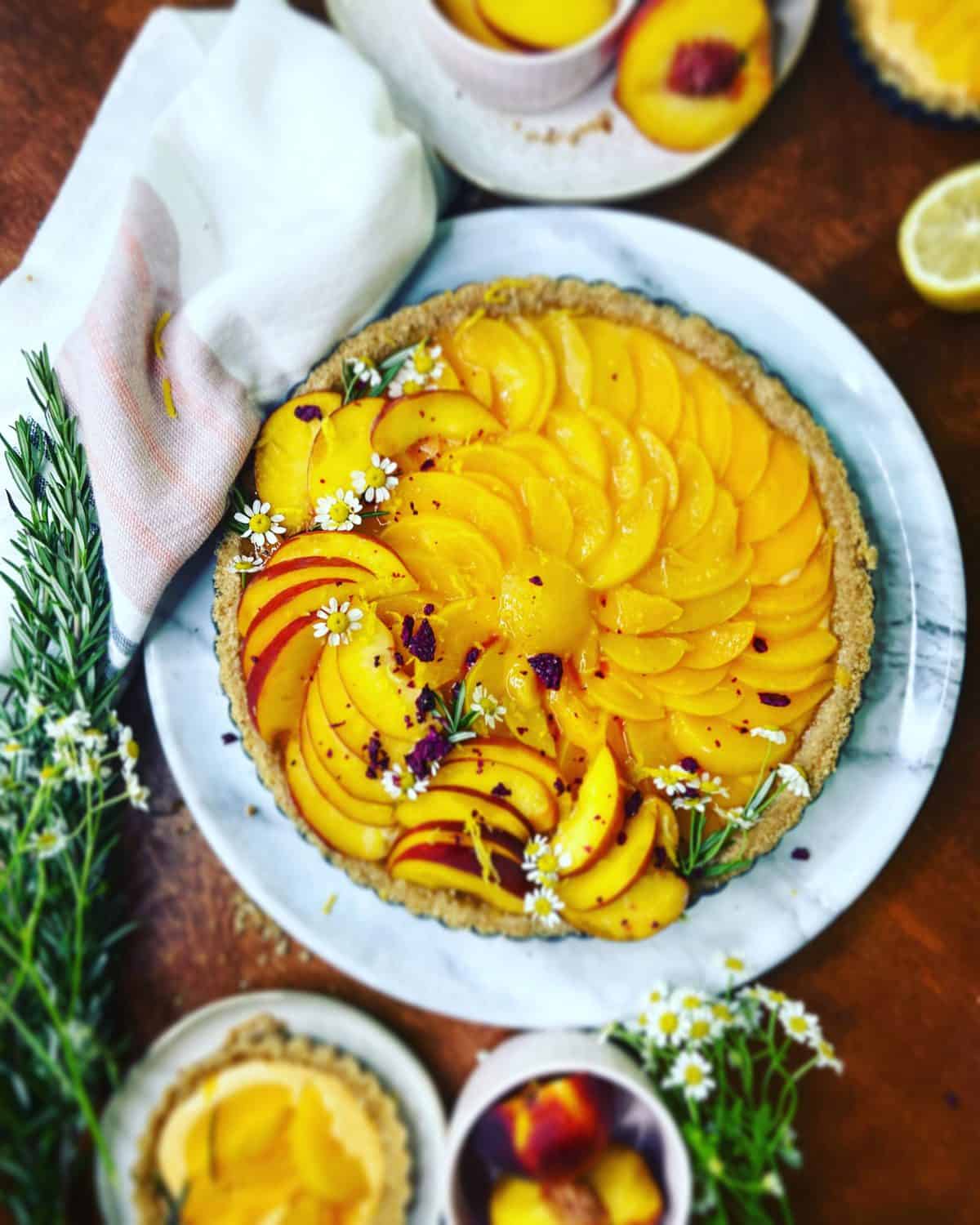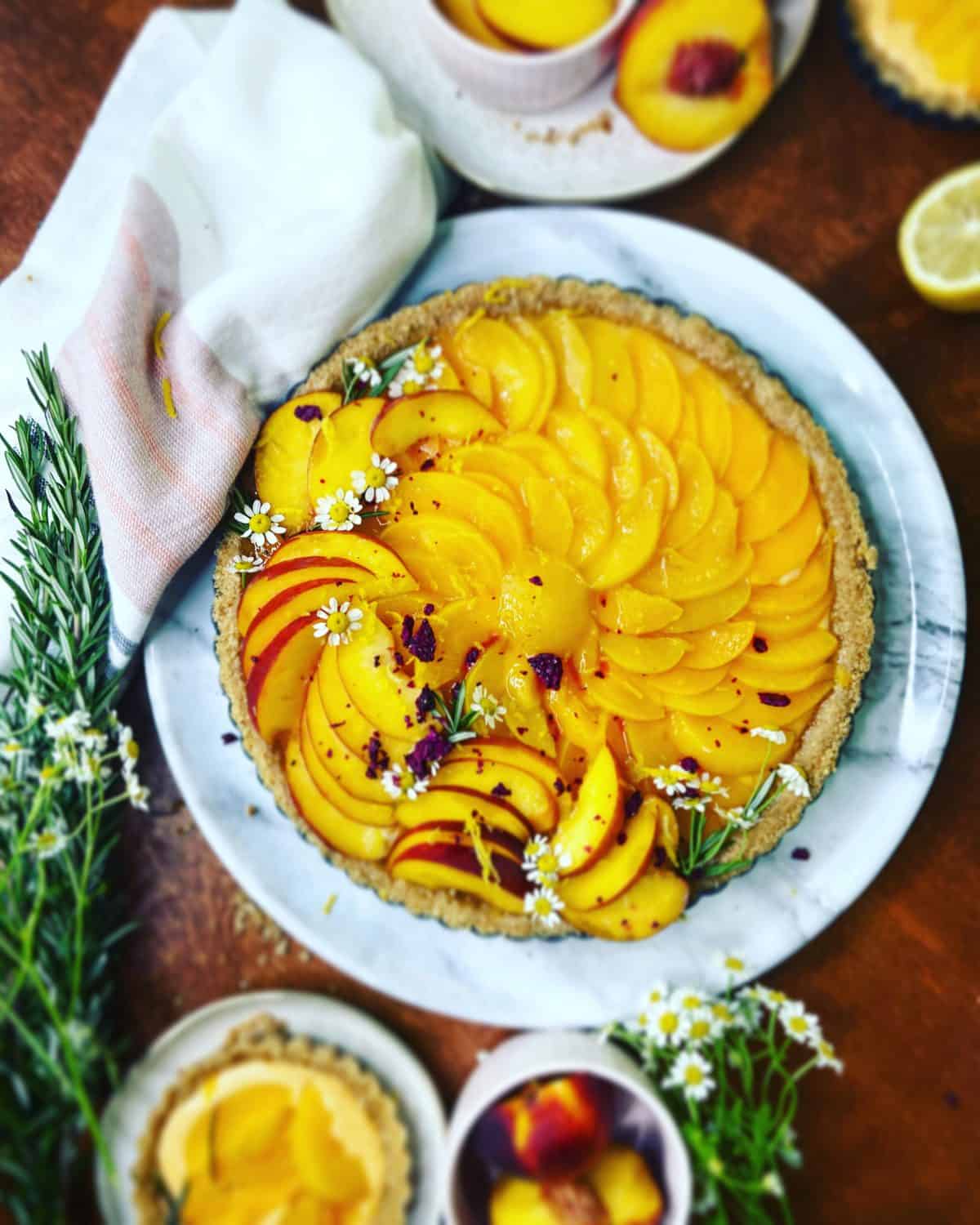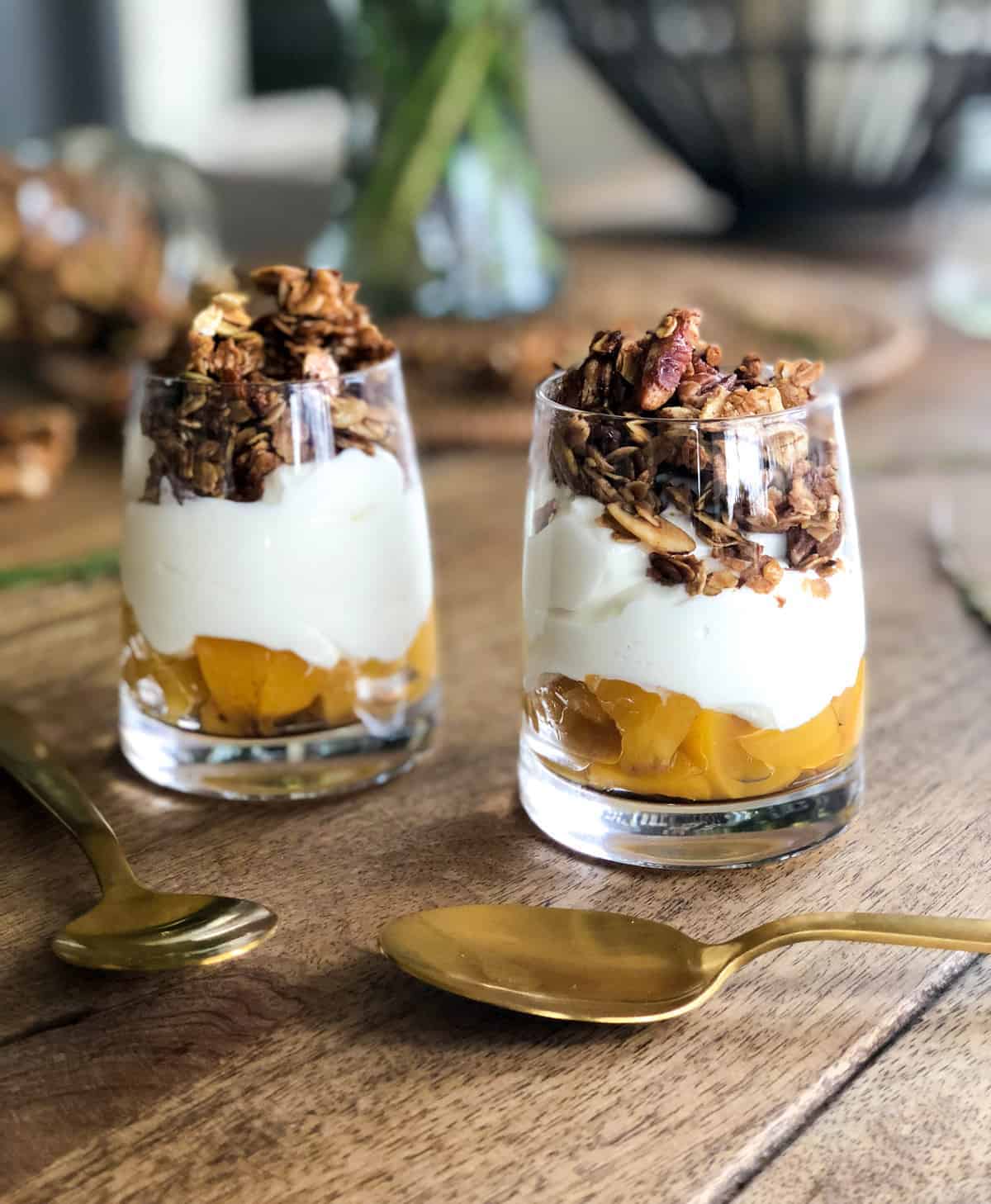 This is one of our favorite recipes with canned peaches here at California Grown! A simple canned peach and yogurt parfait topped with crunchy granola.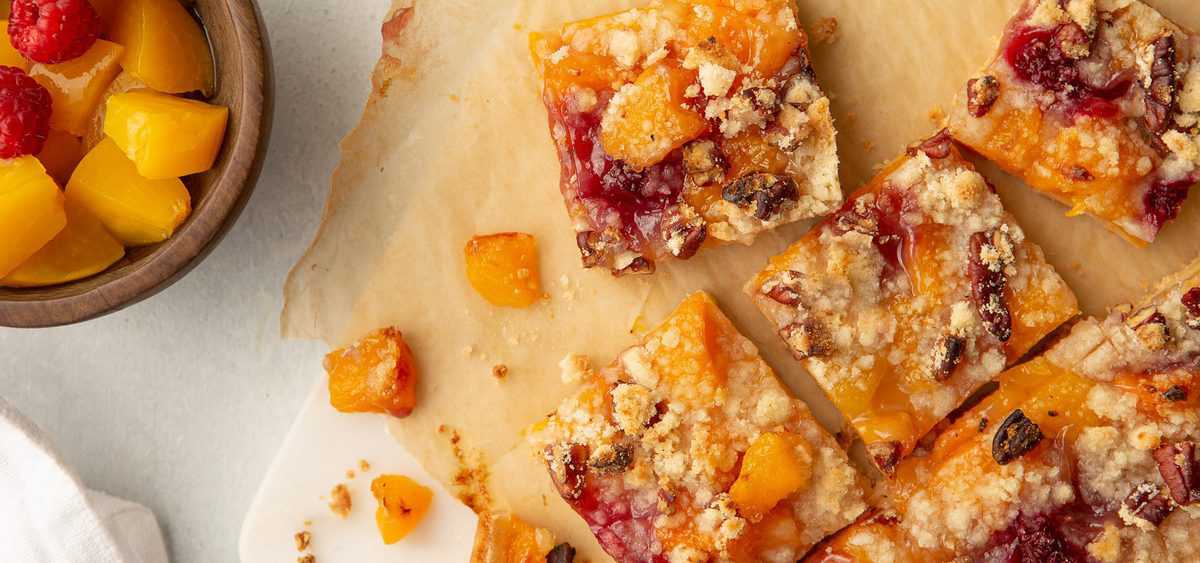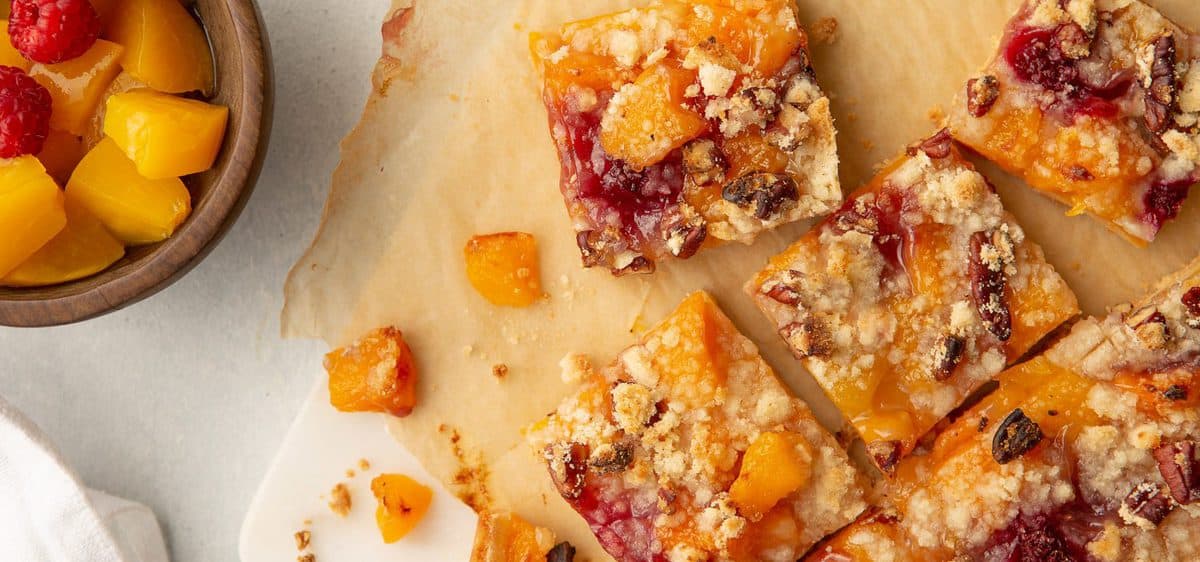 Talk about a stunner, these shortbread squares from California Cling Peaches is as delicious as it is beautiful. Recipes with canned peaches like this one are sure to be a hit!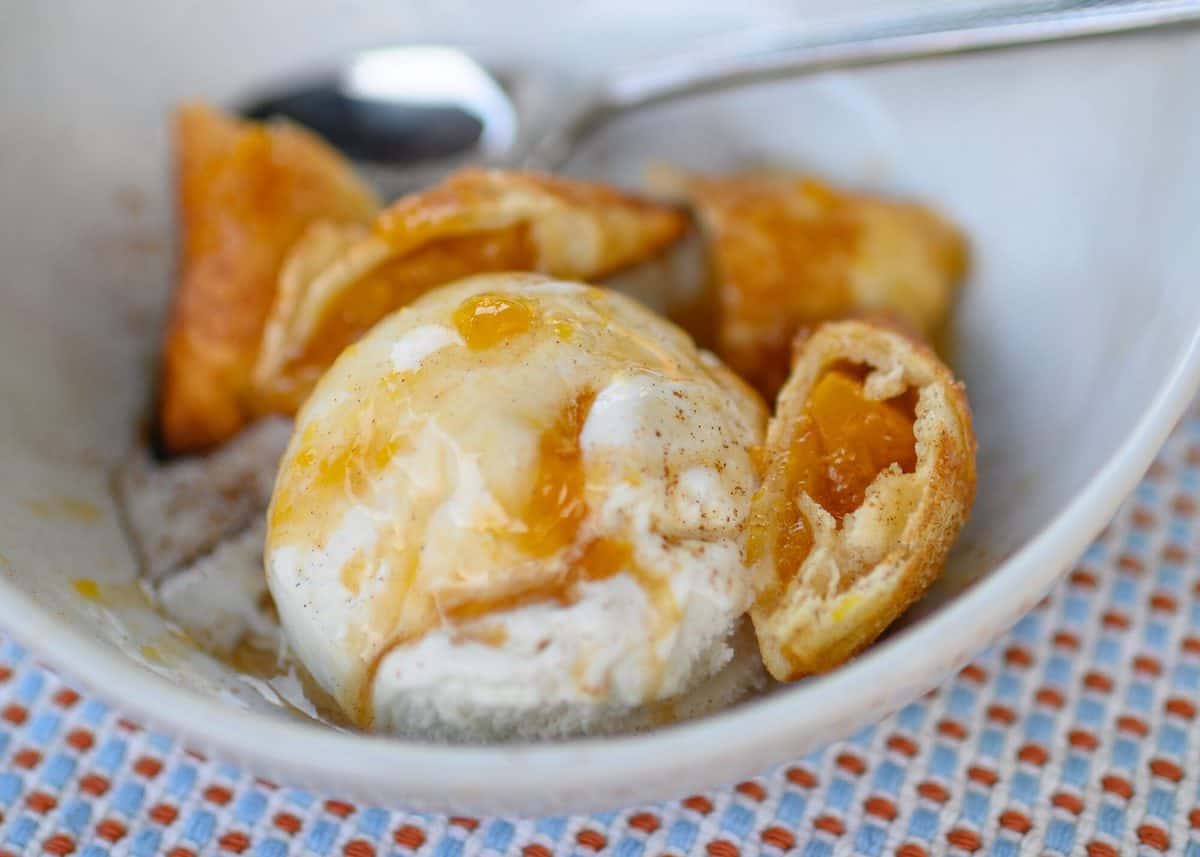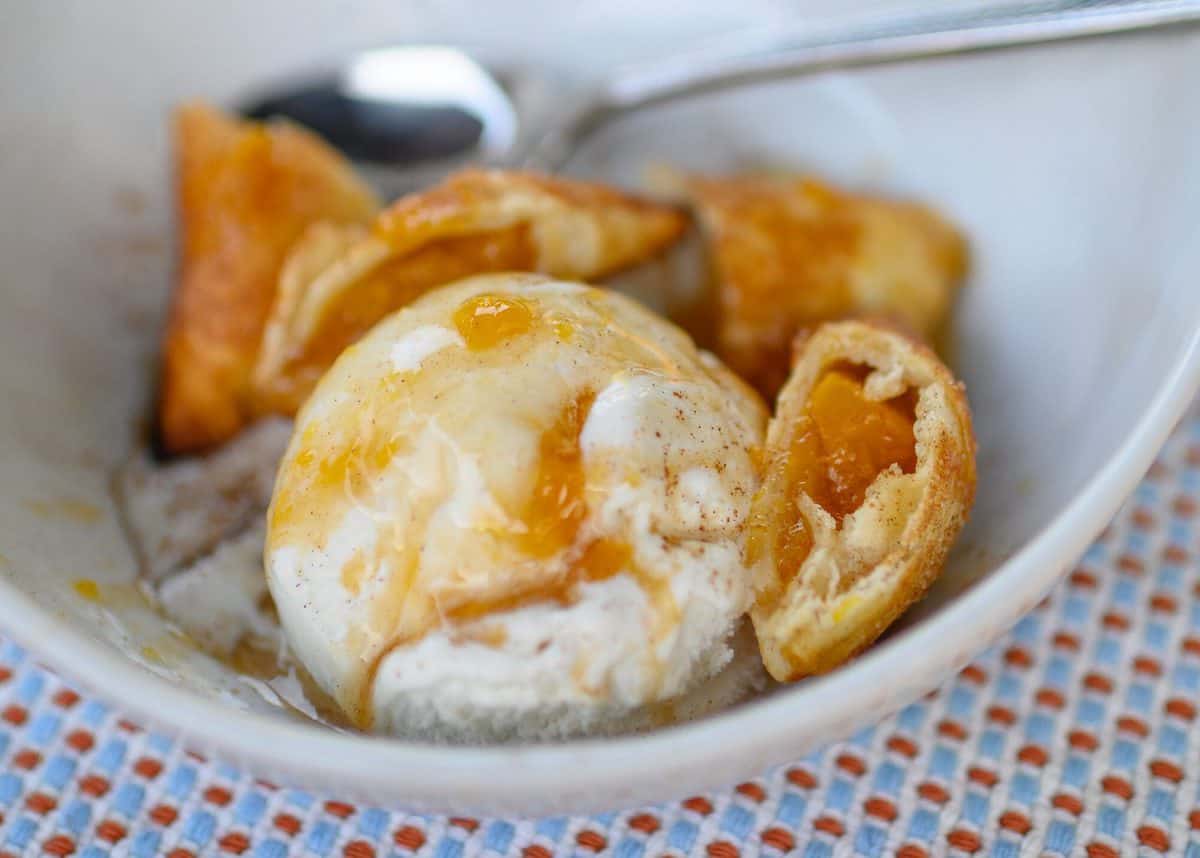 These delightful puffed dough pockets from Alycia Moreno of Grace Rising Media are perfectly peachy and delicious. Hand pies are comforting and nostalgic, AND, with the ability to use canned California Cling Peaches any time during the year, you can easily make these little pockets of California sunshine whenever the urge hits you!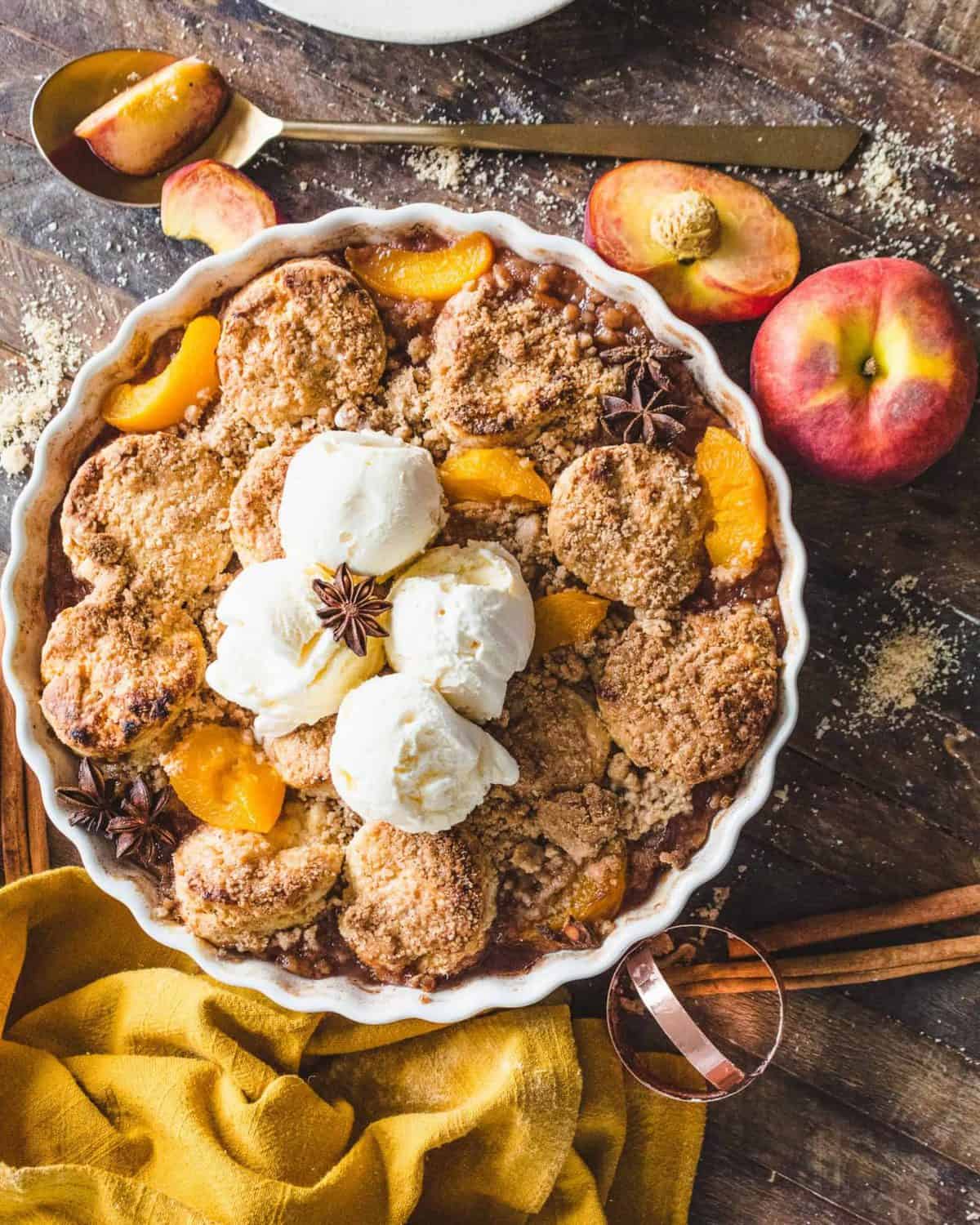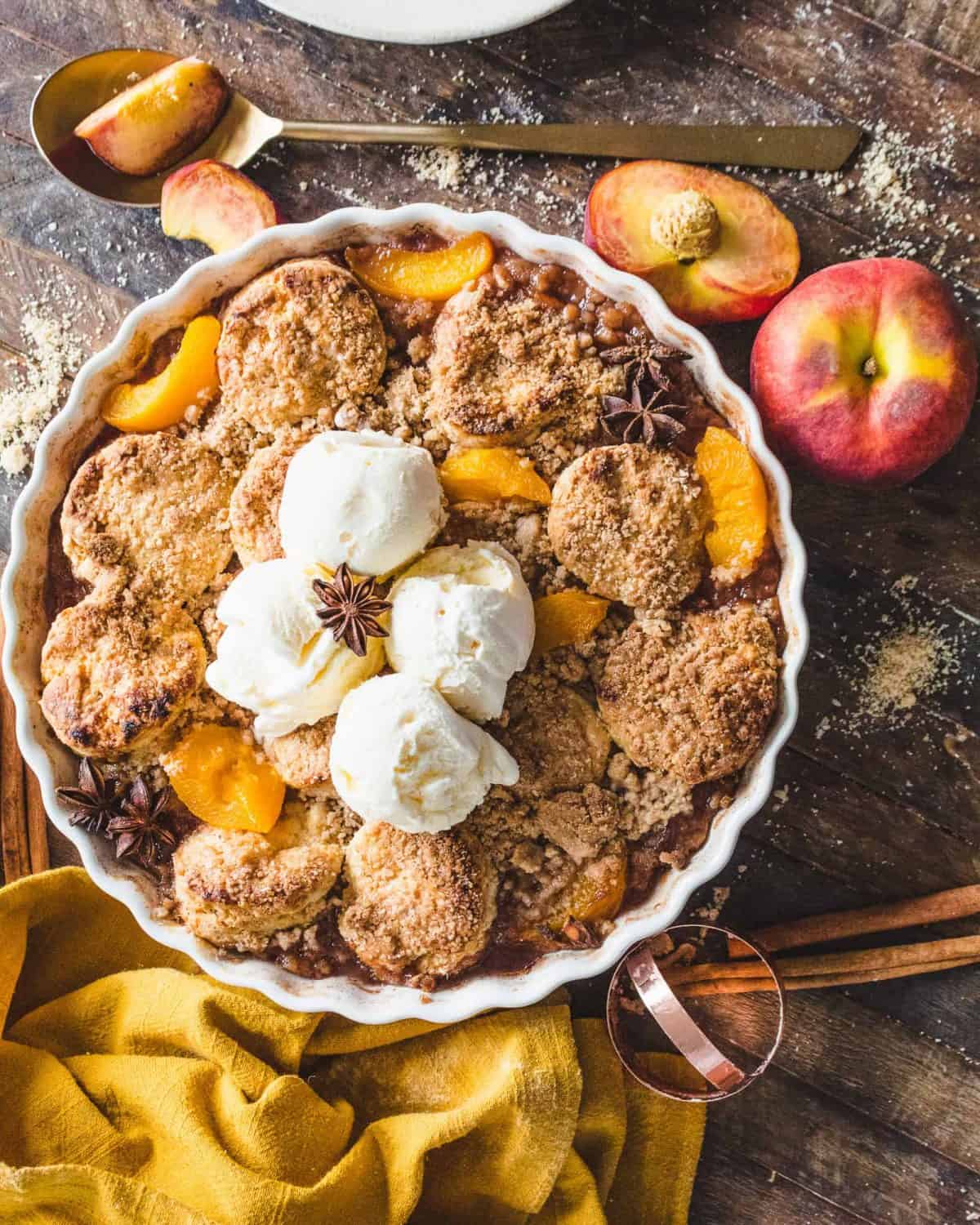 This recipe with canned peaches from Britney Breaks Bread is delicious and perfectly sweet. Buttery biscuits, crispy cinnamon streusel, and syrupy peaches come together and make this cobbler out of this world.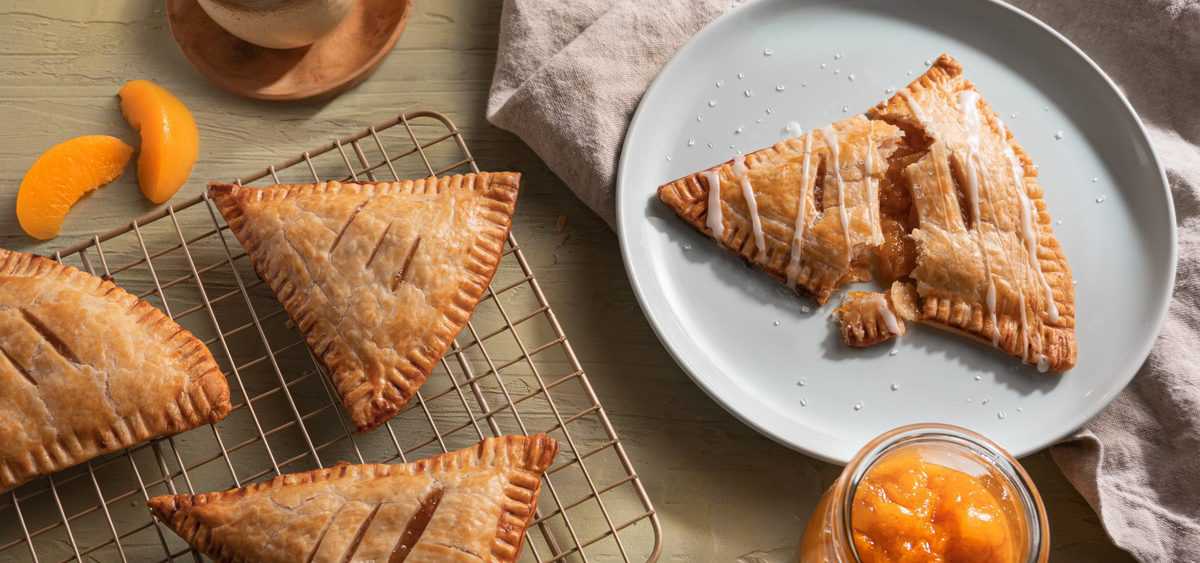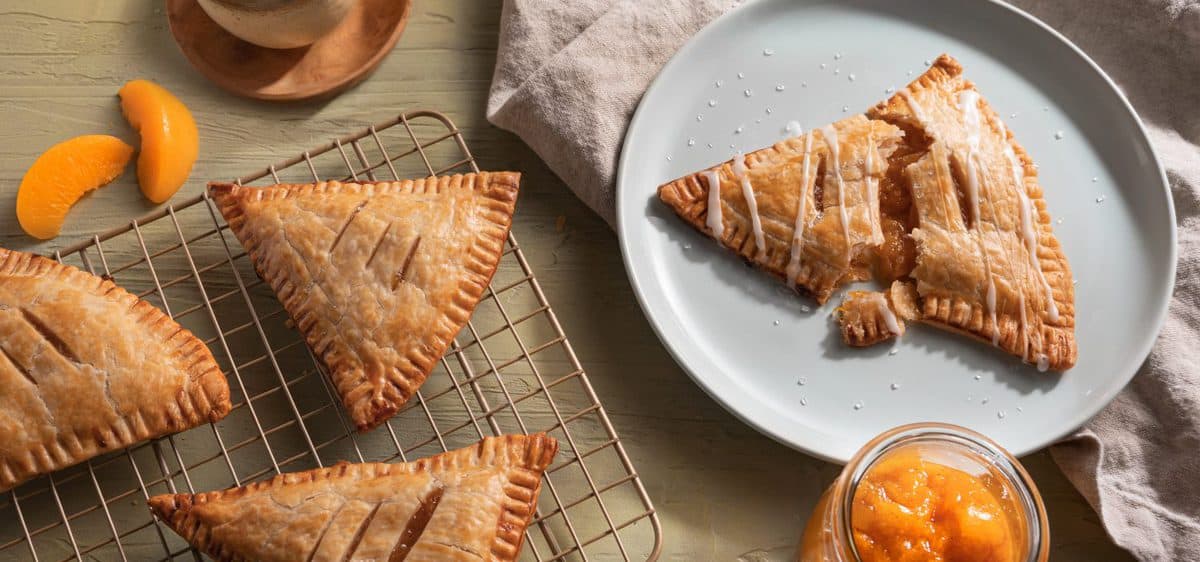 Take a nostalgic trip down memory lane with these homemade peach filled pop tarts from California Cling Peaches!
This is a perfect example of how to create a recipe with canned peaches!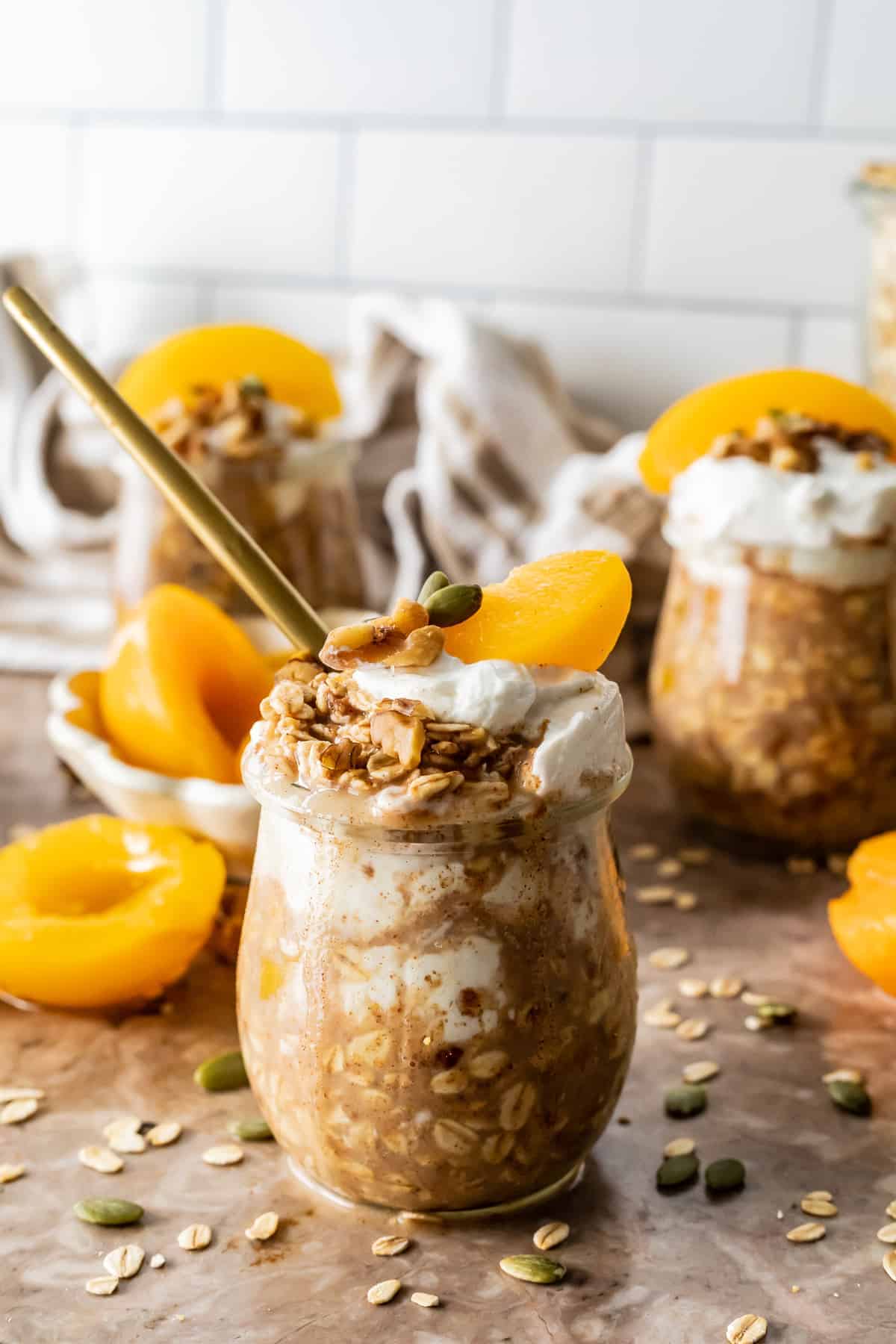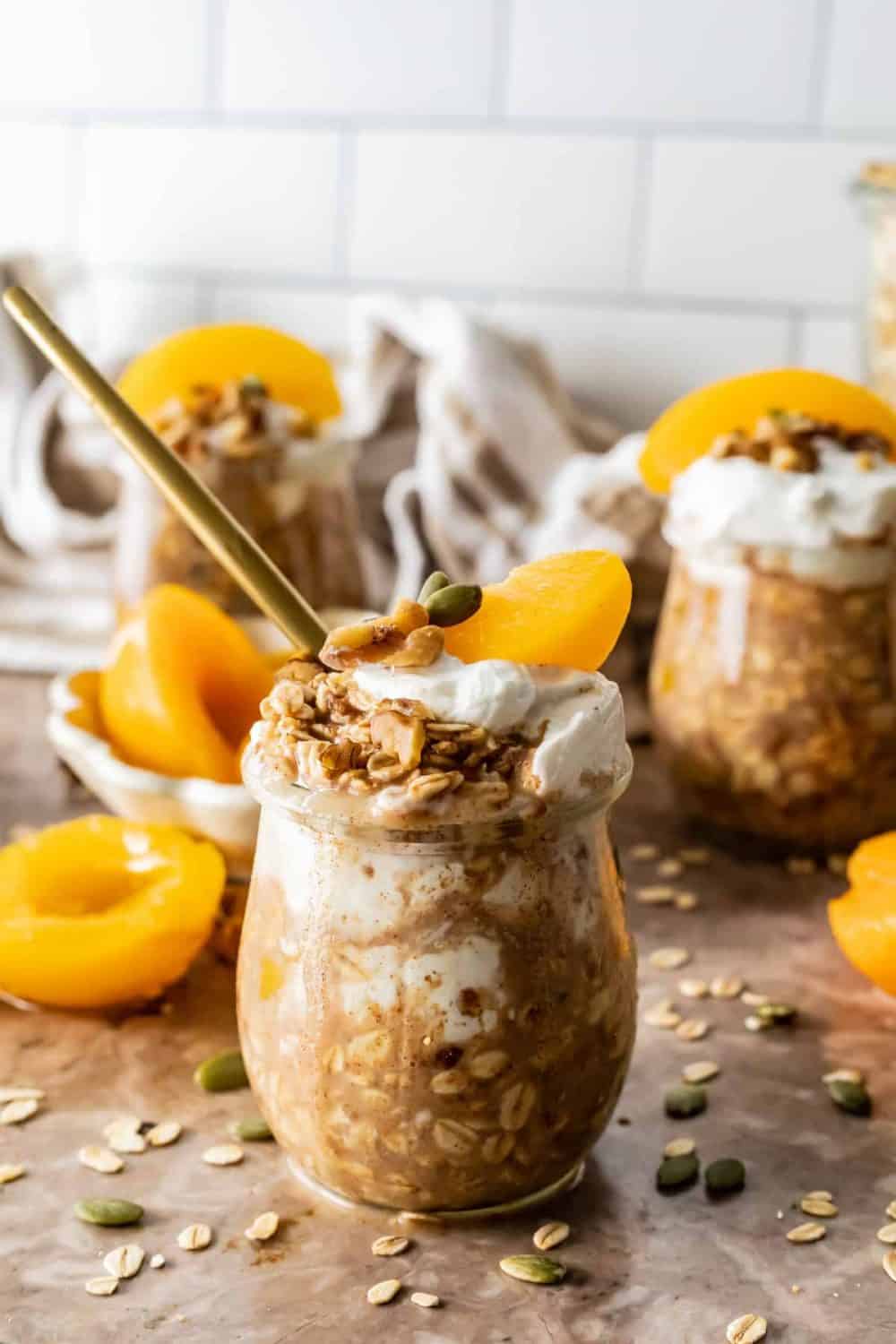 Britney Breaks Bread knows how to cook with canned peaches! This is a healthy make-ahead breakfast that makes meal prepping a breeze!
Craving more delicious dessert recipes with canned peaches?
Check out our Pinterest page and follow @cagrownofficial on Instagram. If you try any of the recipes from this round up, be sure to snap a pic and share using #CAGROWN.
Frequently Asked Questions About Canned Peaches
How are canned peaches packed for consumers?
California Cling peaches are picked when they're perfectly ripe, and then packed in cans, jars, and cups within 48 hours. Not only does this preserve peak freshness, it also means you can enjoy this fabulous fruit 365 days out of the year!
Which state grows the most peaches?
California grows more peaches than the other 32 peach-growing states combined!