CA GROWN Blog
Discover. Learn. Connect.
Perfectly Easy Cling Peach Hand Pies
April 13, 2023
Eat the Season!
Sign Up For Weekly Recipes
« Back to Recipes
Perfectly Easy Cling Peach Hand Pies
We're obsessed with our friend Alycia's Cling Peach Hand Pies. It's a good thing cling peaches are always in season, because you'll want to enjoy these beauties all year long!
From Alycia: We're in the kitchen in partnership with California Grown featuring canned Cling Peach Hand Pies!!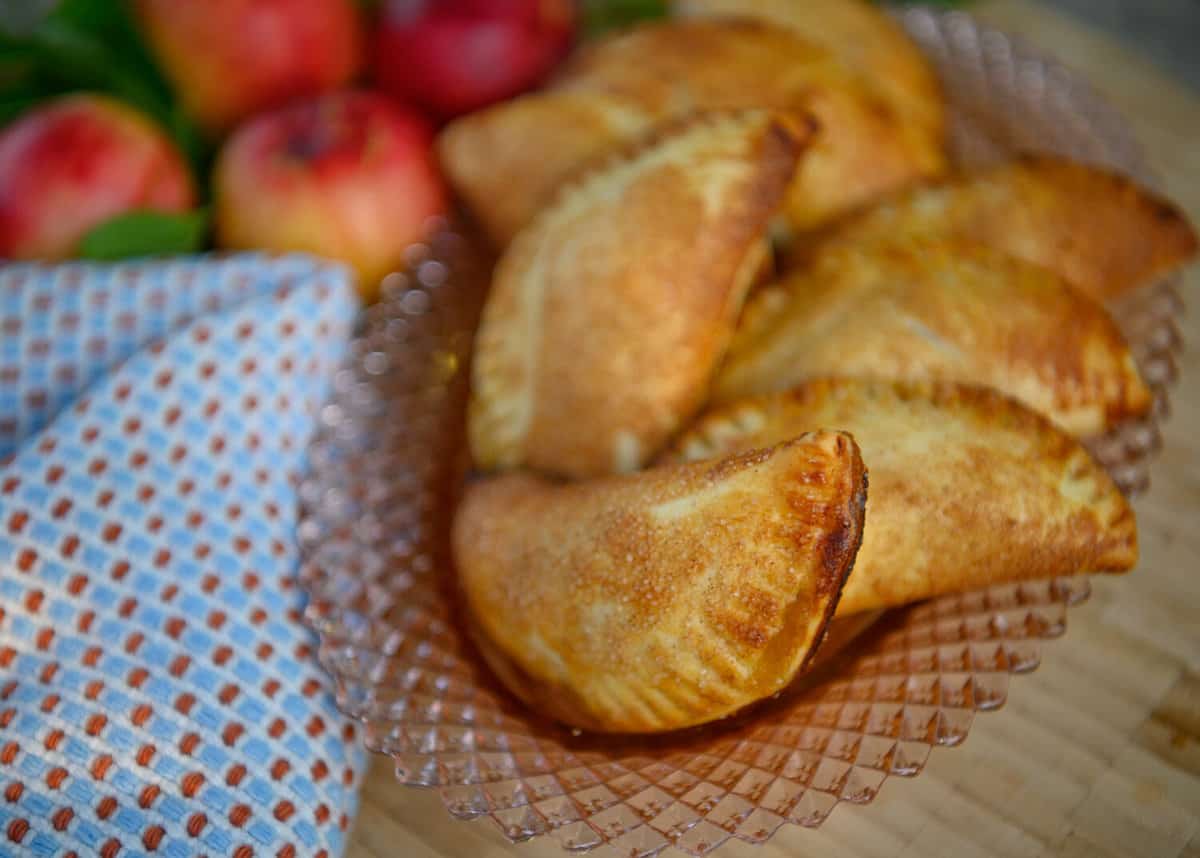 These delightful puffed dough pockets are perfectly peachy and delicious. Hand
pies are comforting and nostalgic, AND, with the ability to use canned California
Cling Peaches any time during the year, you can easily make these little pockets of
California sunshine whenever the urge hits you!

California Cling peaches have been grown with love and care by dozens of small
family farms for over four generations. Harvested at the peak of flavor and
packed in cans and jars within 48 hours of being picked from the tree, they have
more nutritional goodness than fresh- always!

Our sunny California climate, fertile soil, and microclimates have made the state
famous for growing the worlds finest fruit! Additionally, California maintains the
most stringent protocols for quality in the world.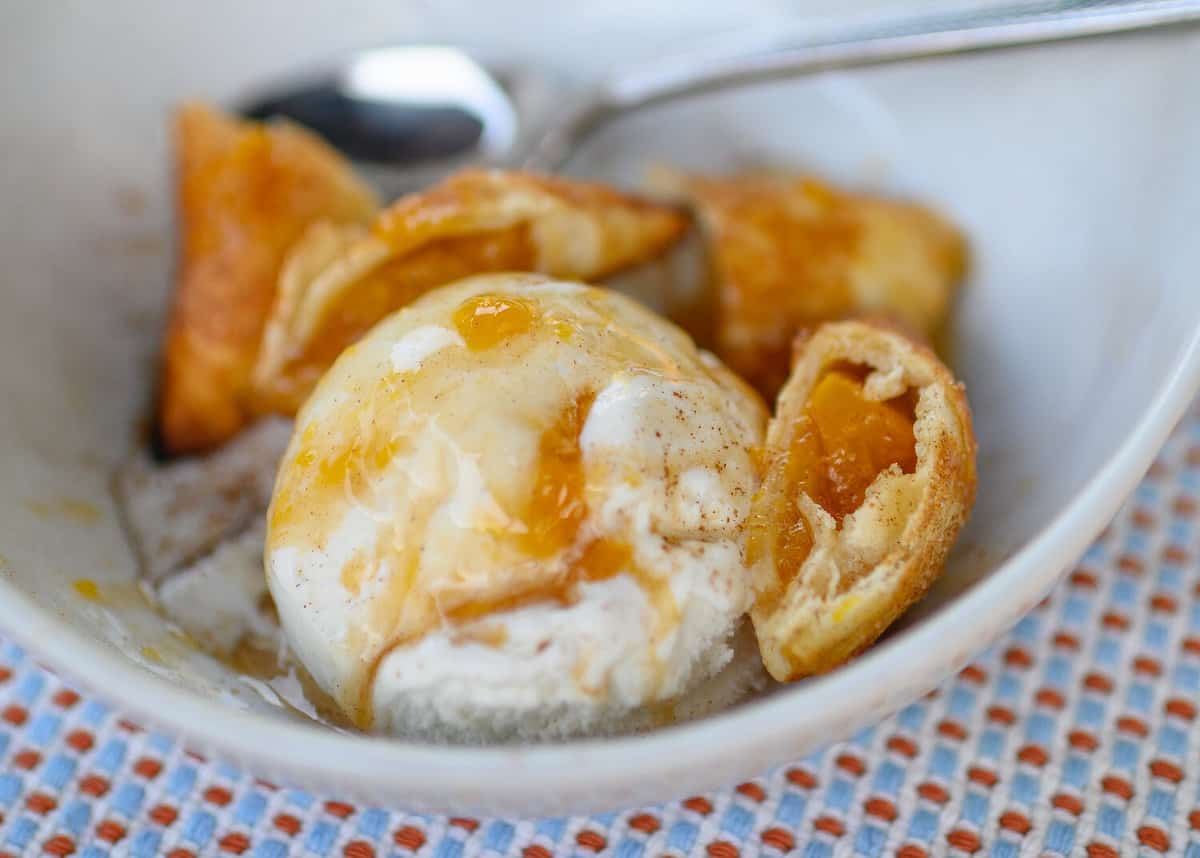 I must say, these hand pies, served warm, with a generous scoop of vanilla ice
cream and an extra drizzle of filling was BLISS.

Stay Peachy and make peach hand pies California lovers!!!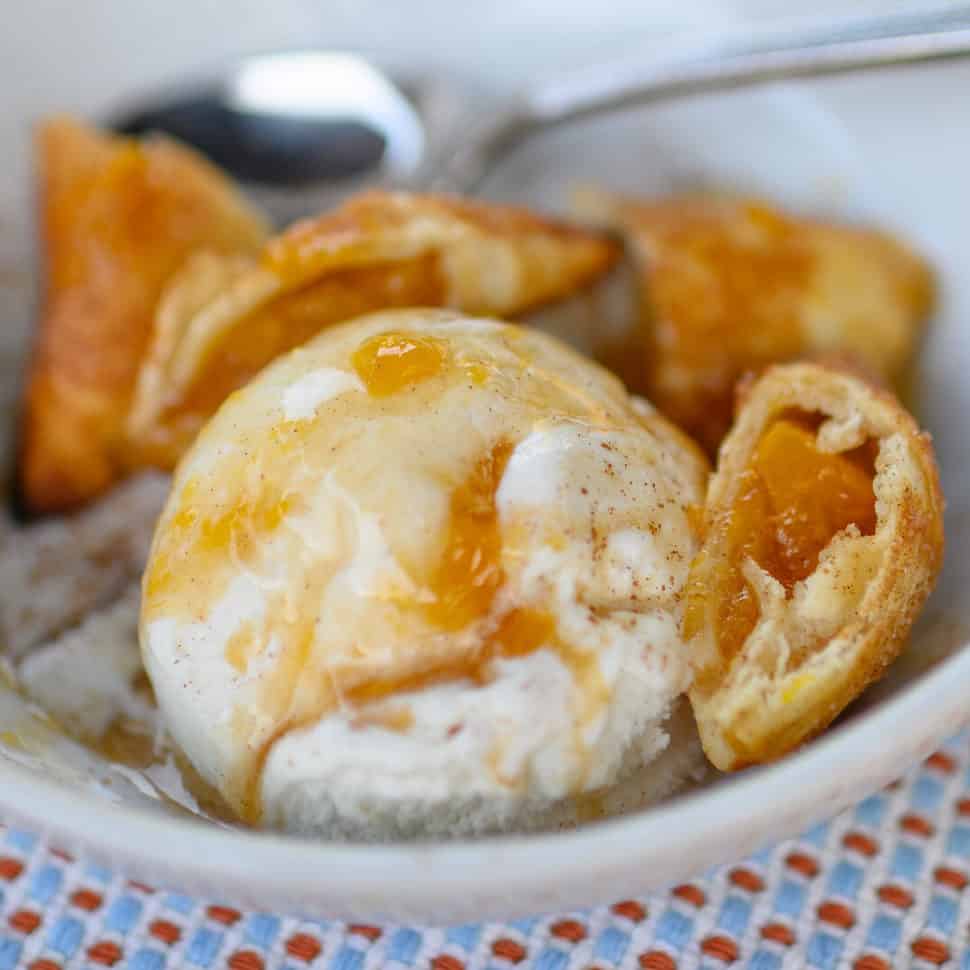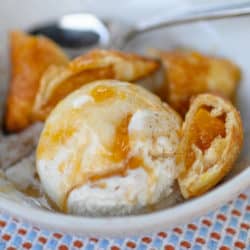 Cling Peach Hand Pies
We're obsessed with our friend Alycia's Cling Peach Hand Pies. It's a good thing cling peaches are always in season, because you'll want to enjoy these beauties all year long!
Equipment
Rolling Pin

parchment paper

4 inch round biscuit cutter

baking sheet pan

pastry brush

fork
Ingredients
For the Filling
2 cans 15oz. each California Cling Peaches
2 tsp granulated sugar
1 tbsp brown sugar
1/4 tsp vanilla extract
1/4 tsp ground cinnamon
1 tsp grated lemon zest
1 tbsp fresh lemon juice
For the Dough
2 1/2 C all purpose flour
1 tsp Kosher salt
2 sticks cold unsalted butter cut into cubes
1/2 C ice water
For the Topping
1 large egg lightly beaten
Turbinado sugar mixed with ground cinnamon for sprinkling
Instructions
Step 1: Make the Dough
In a large bowl, whisk the flour with the salt. Scatter the butter over the flour.

Using your fingers, pinch the butter into the mixture until it resembles very coarse crumbs with some pieces the size of small peas.

Stir in the ice water just until dough forms. Turn the dough out on to a lightly floured work surface and knead gently to form a ball. Pat the ball into a 1 inch thick round, wrap in plastic, and refrigerate for one hour.
Step 2: Make the Filling
Open both cans of peaches and drain 3/4 of the liquid. Pour the canned cling peaches into a medium size bowl and add the other filling ingredients. Gently fold together until combined.
Step 3: Preheat & Cut the Dough
Preheat your oven to 425 degrees and line a baking sheet with parchment paper.

Once the dough has chilled for one hour, remove it from the refrigerator, unwrap it from plastic and cut the round in half. On a lightly floured surface, using a lightly floured rolling pin, roll out one piece of the cut dough to 1/8 inch thick.

Using a 4 inch biscuit cutter, stamp out 6 rounds of dough and transfer to your parchment lined baking sheet. Top the cut rounds with another piece of parchment paper.

Gather the scraps of dough and form into a ball; roll that ball out again and stamp out 3 more rounds with your biscuit cutter. Transfer those cut rounds to the baking sheet. Repeat this process with the second half of your dough.

Once cut, refrigerate the cut rounds for 30 minutes covered with parchment.
Step 4: Fill and Bake
Line two baking sheets with parchment paper. Working with one dough round at a time, brush the rim of the dough circle with the beaten egg. Spoon 2 teaspoons of the filling into the center of the dough round and fold in half to enclose- being careful to prevent any filling from spilling out. Lay the dough envelope flat and press the edge firmly with a fork to create a seal. Transfer to a prepared baking sheet.

Repeat this process with the remaining dough and filling. Arrange the hand pies 2 inches apart for baking. Brush the top of the hand pies with the beaten egg and sprinkle with cinnamon-sugar mixture.

Using a paring knife, cut two small slits in each hand pie.

Bake until puffed and golden brown. Cooking time is approximately 15 minutes. Transfer the hand pies to a rack and let cool slightly.
Notes
Serve warm or cool with ice cream or alone! Any leftover filling makes an
excellent topping!
Nutrition
Calories: 79kcalCarbohydrates: 16gProtein: 2gFat: 1gSaturated Fat: 0.2gPolyunsaturated Fat: 0.1gMonounsaturated Fat: 0.1gTrans Fat: 0.01gCholesterol: 9mgSodium: 136mgPotassium: 44mgFiber: 1gSugar: 3gVitamin A: 70IUVitamin C: 1mgCalcium: 6mgIron: 1mg
Love this Cling Peach Hand Pies recipe? Try these two: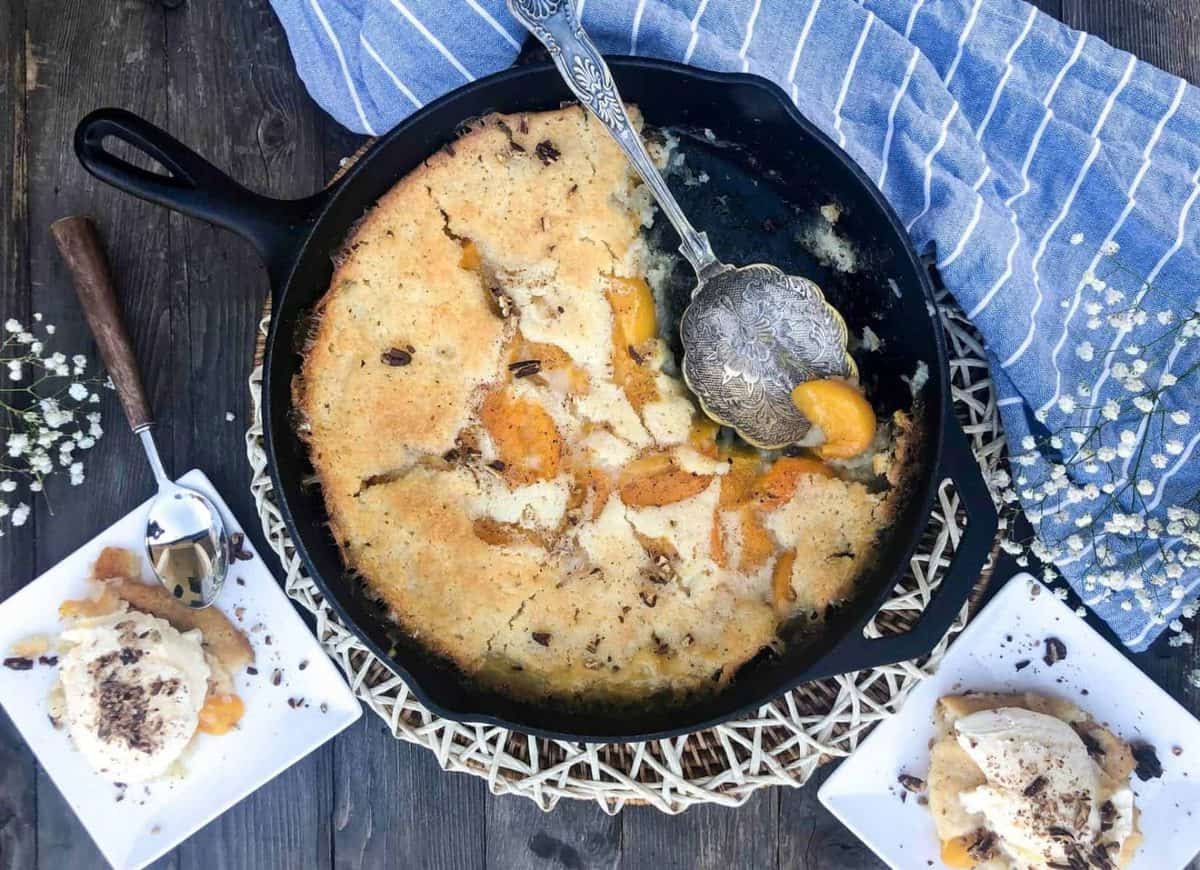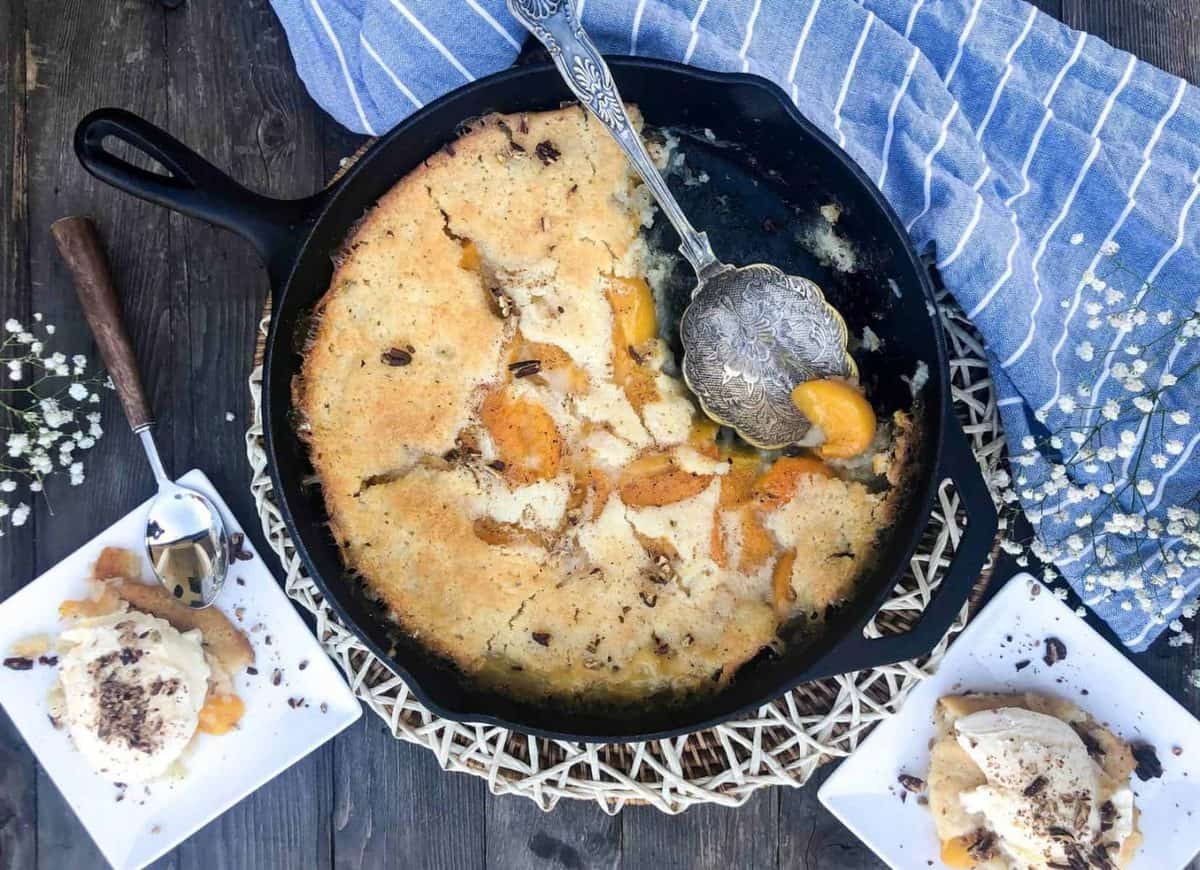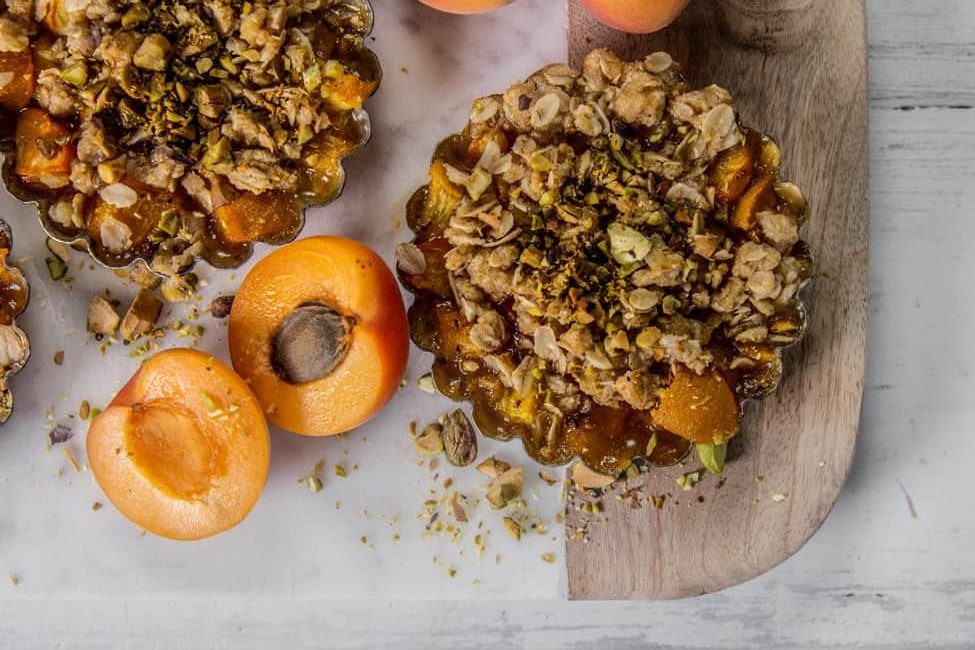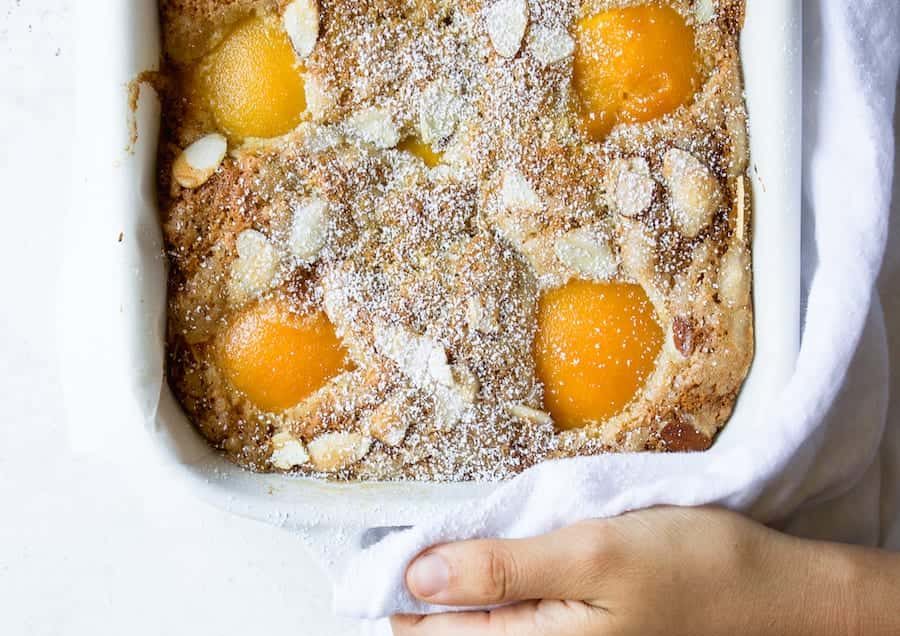 Cling Peach FAQs
What are cling peaches?
Cling peaches are a variety of peach, clingstone peaches, that are picked when they're perfectly ripe, and then packed in cans, jars, and cups within 48 hours. Not only does this preserve peak freshness, it also means you can enjoy this fabulous fruit 365 days out of the year!
Can I use cling peaches in place of fresh peaches?
Sometimes! The two can be used interchangeably in most baked recipes. Just remember that cling peaches have a softer texture. Choose fresh peaches for any recipe where you want the peaches to retain some of their firmness (grilled peaches, for example).
When are peaches in season?
Because cling peaches are preserved, they are in season year round. Fresh peaches are in season from May to October.
Cling Peaches are just one of the many fruits, veggies and products that are always in season in California! Get the whole scoop (including lots of delicious recipes) here!