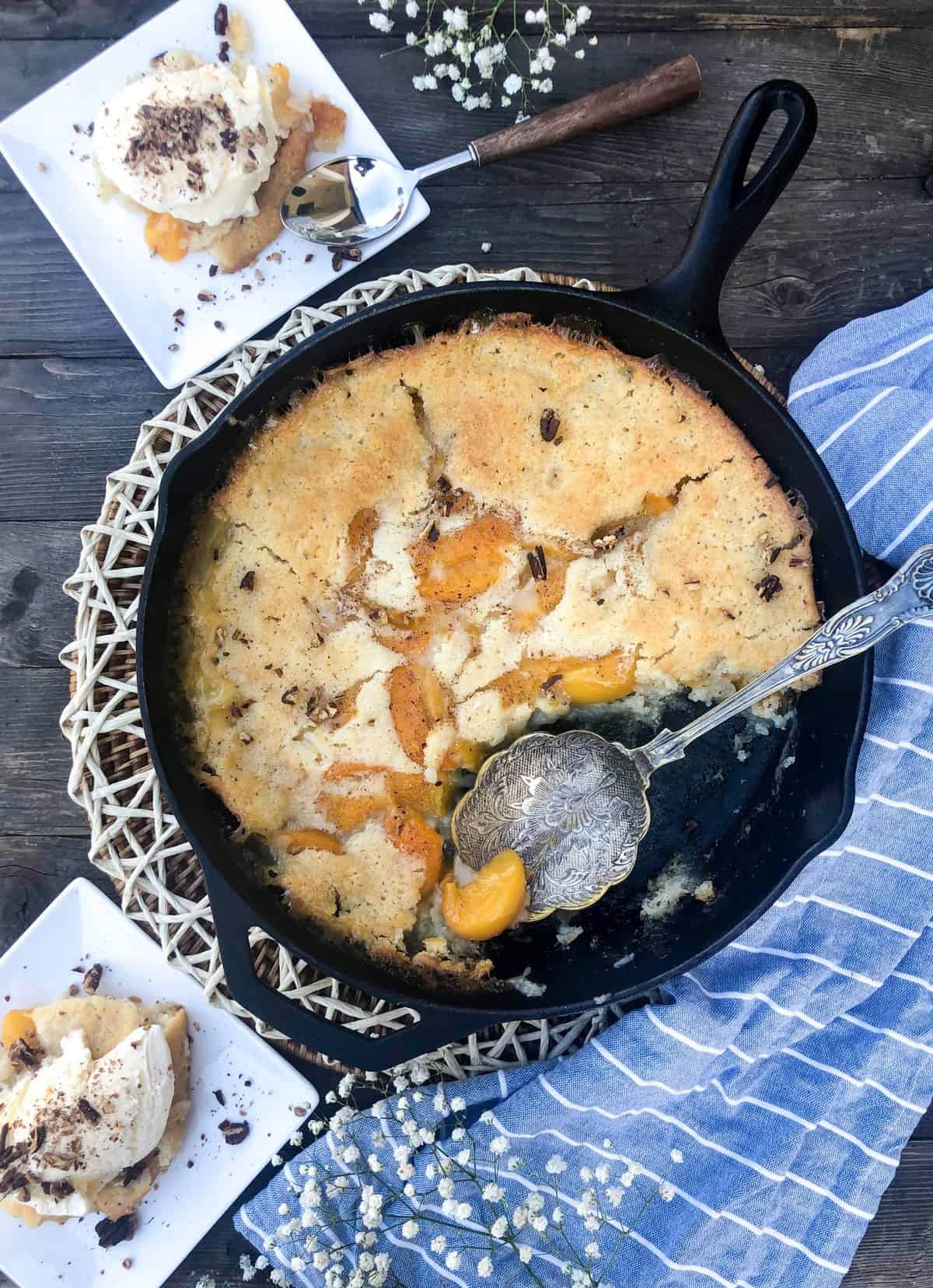 CA GROWN Blog
Discover. Learn. Connect.
Winter Peach Cobbler using Canned Peaches
January 22, 2020
Eat the Season!
Sign Up For Weekly Recipes
« Back to Recipes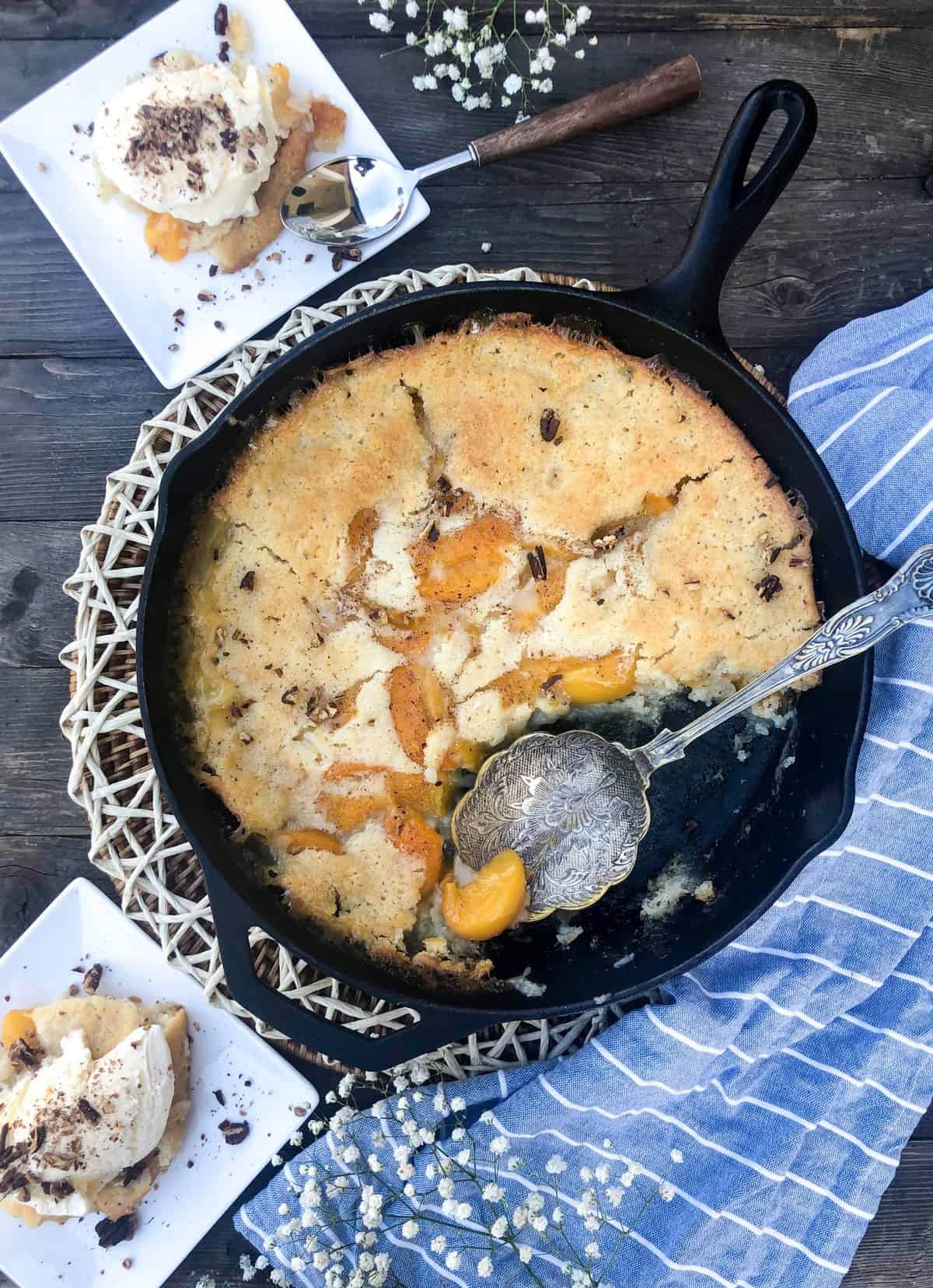 Winter Peach Cobbler using Canned Peaches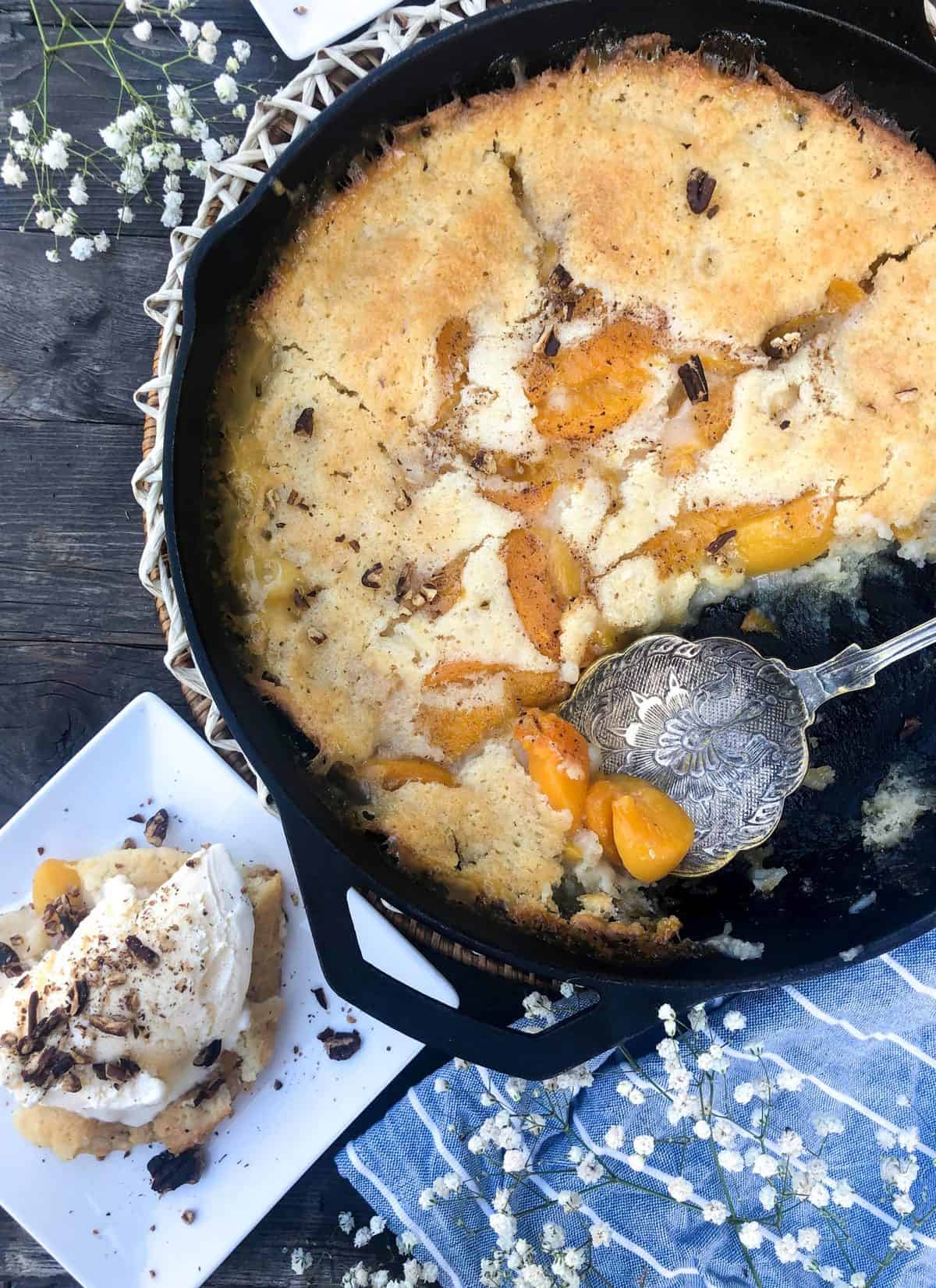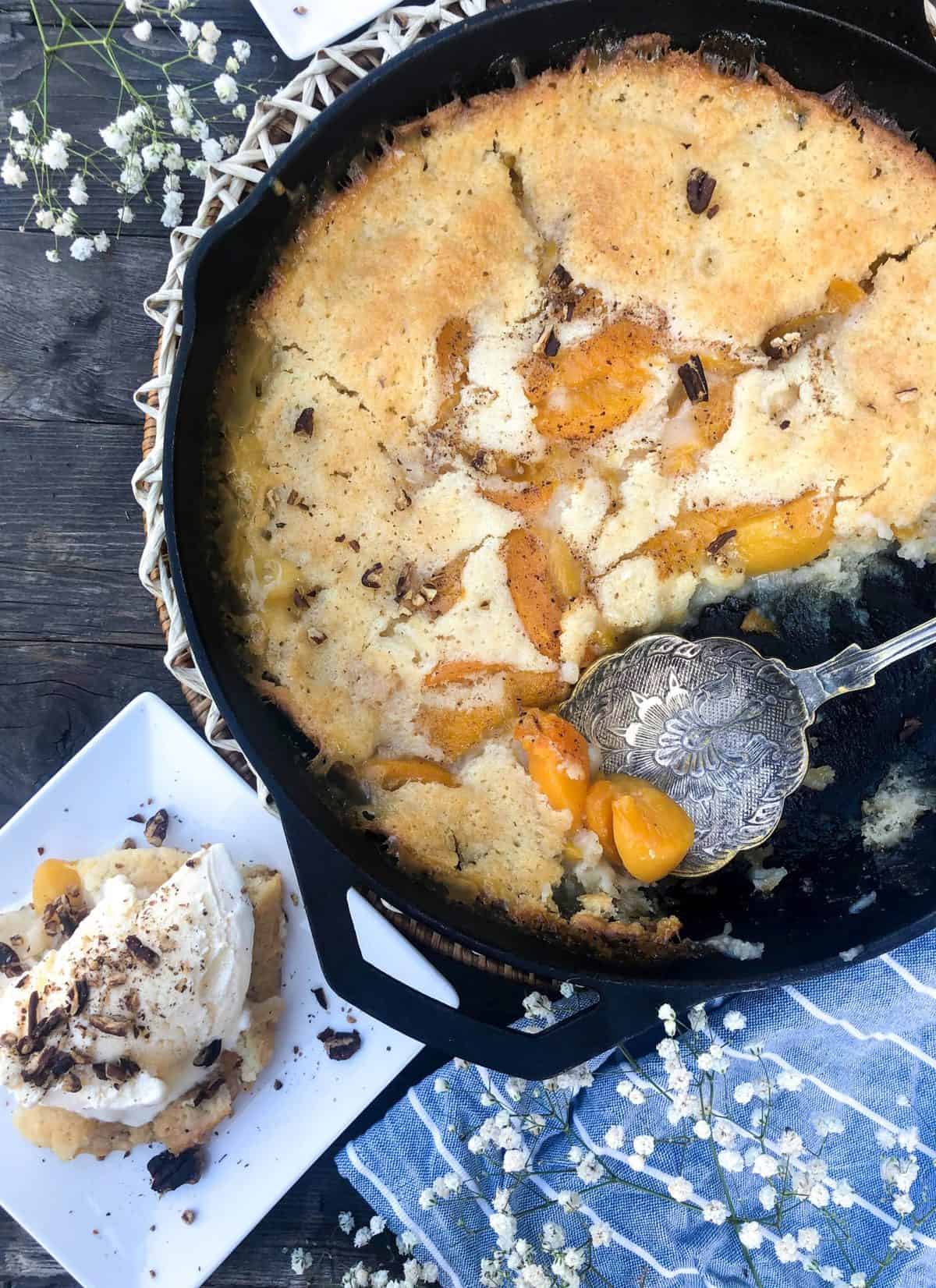 Cravings…. sometimes they set in and won't go away until they are satisfied.
So goes with Peach Cobbler for the hubs.
We love Peach anything in the summer but when the need for something peachy happens in the dead of winter, we can easily turn to California Canned Cling Peaches!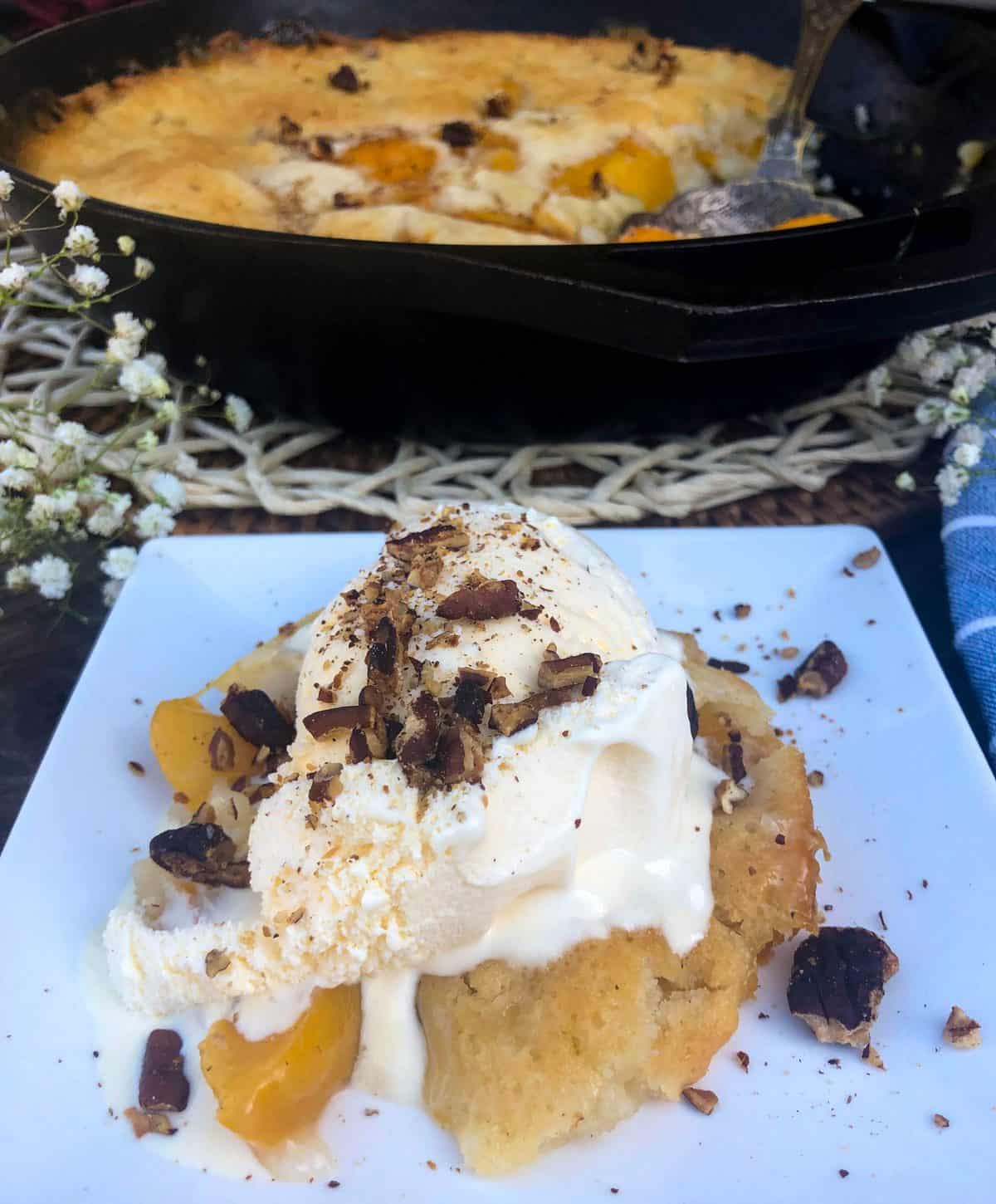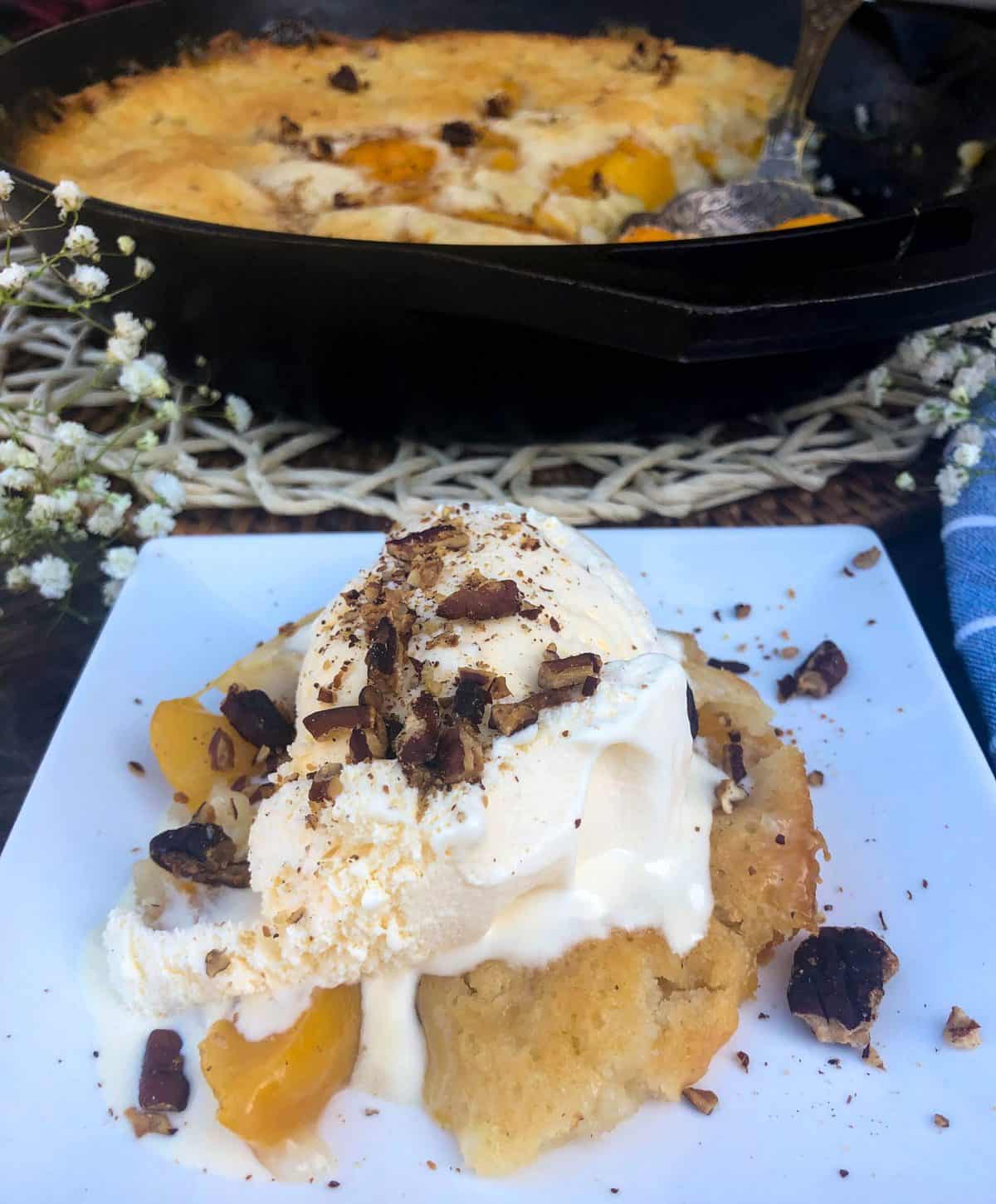 This recipe is quick and you probably already have the ingredients in your pantry!
Let's get this party started…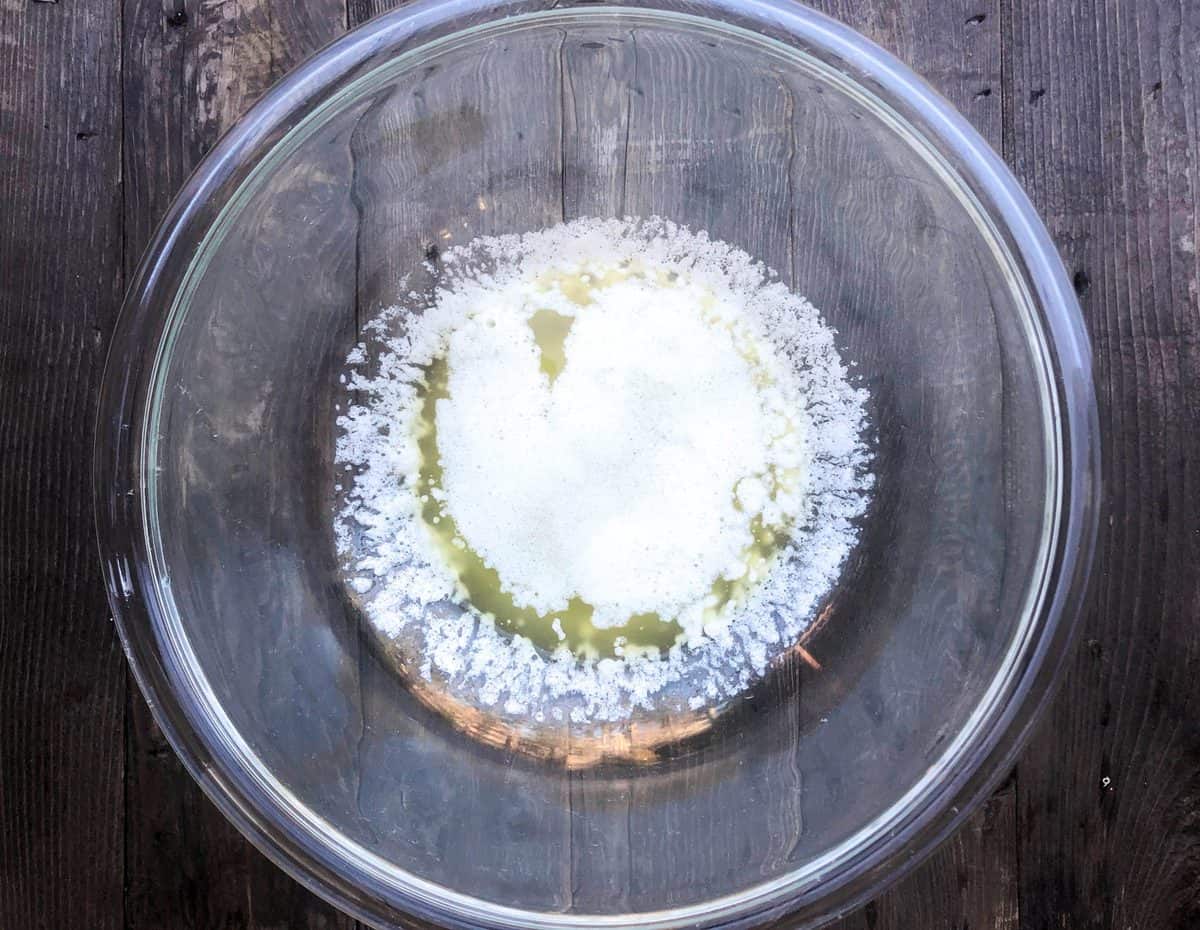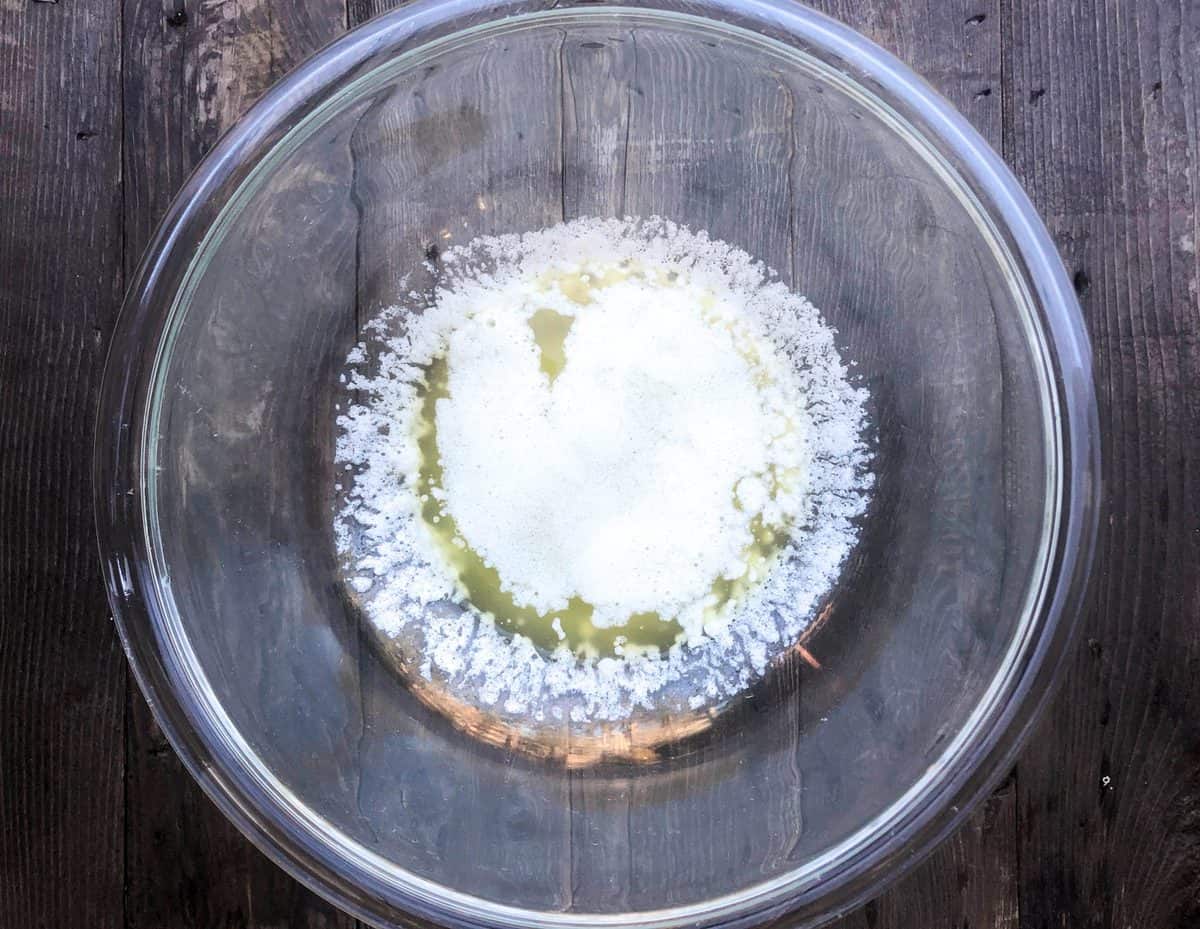 Melt a stick of butter in the microwave in a medium bowl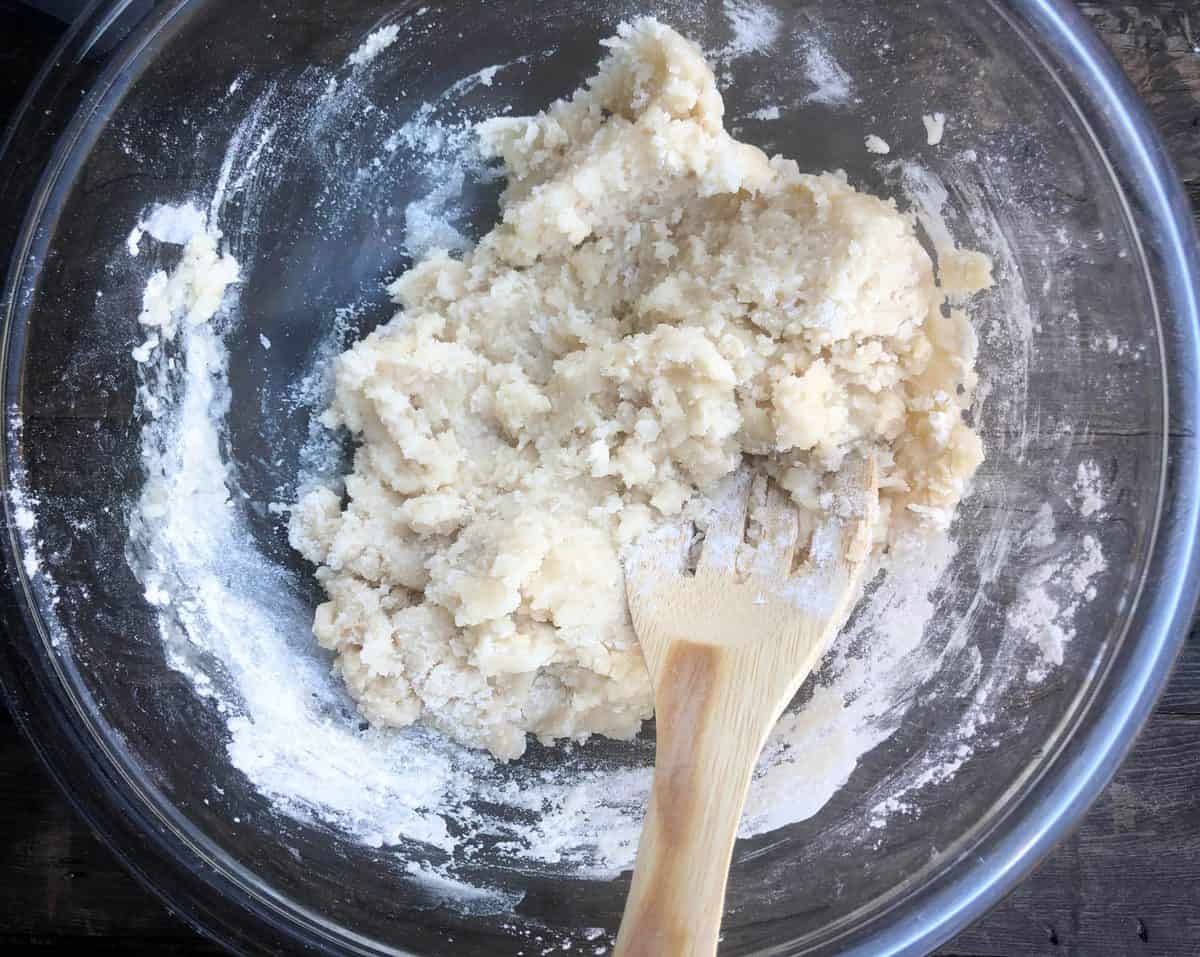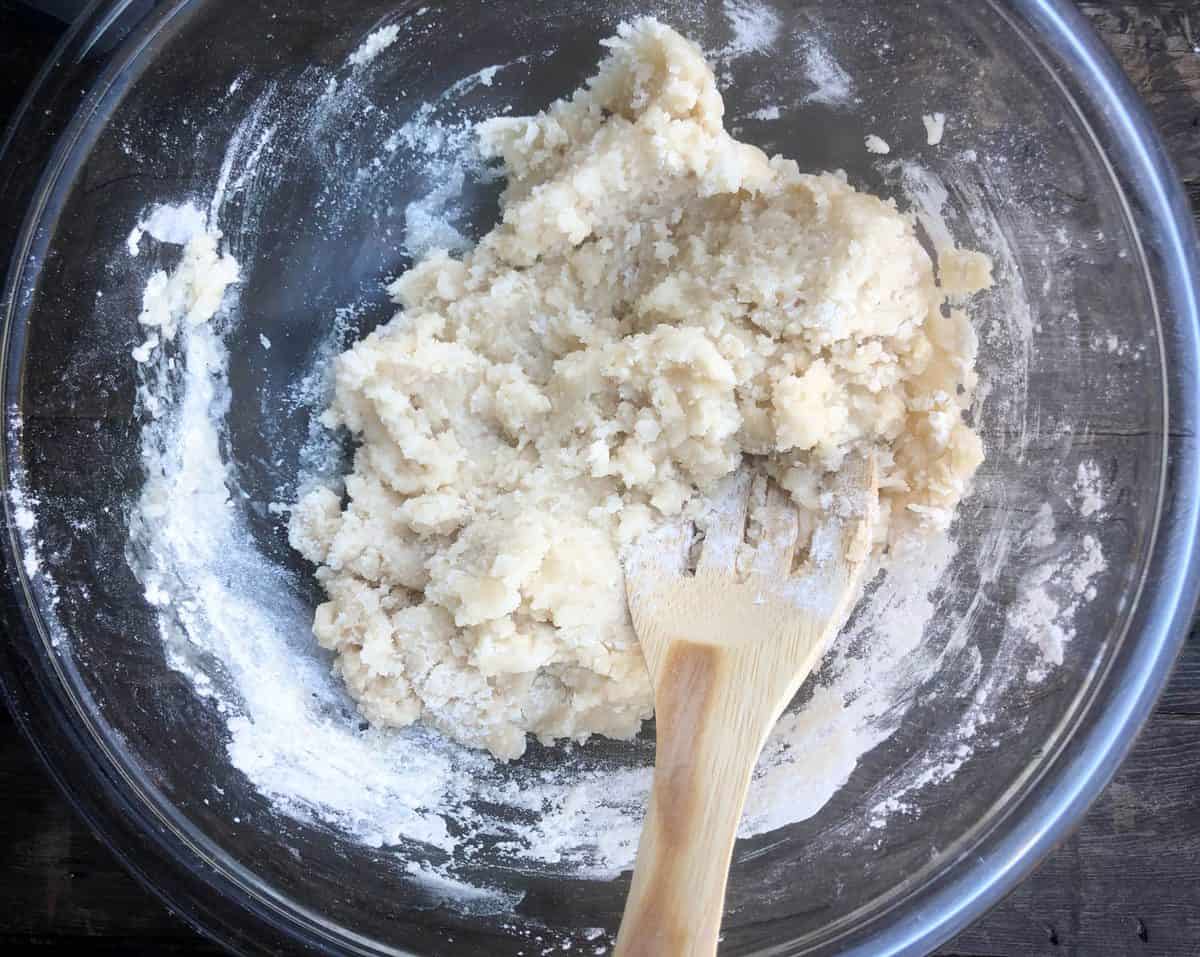 Add the sugar and flour and mix to incorporate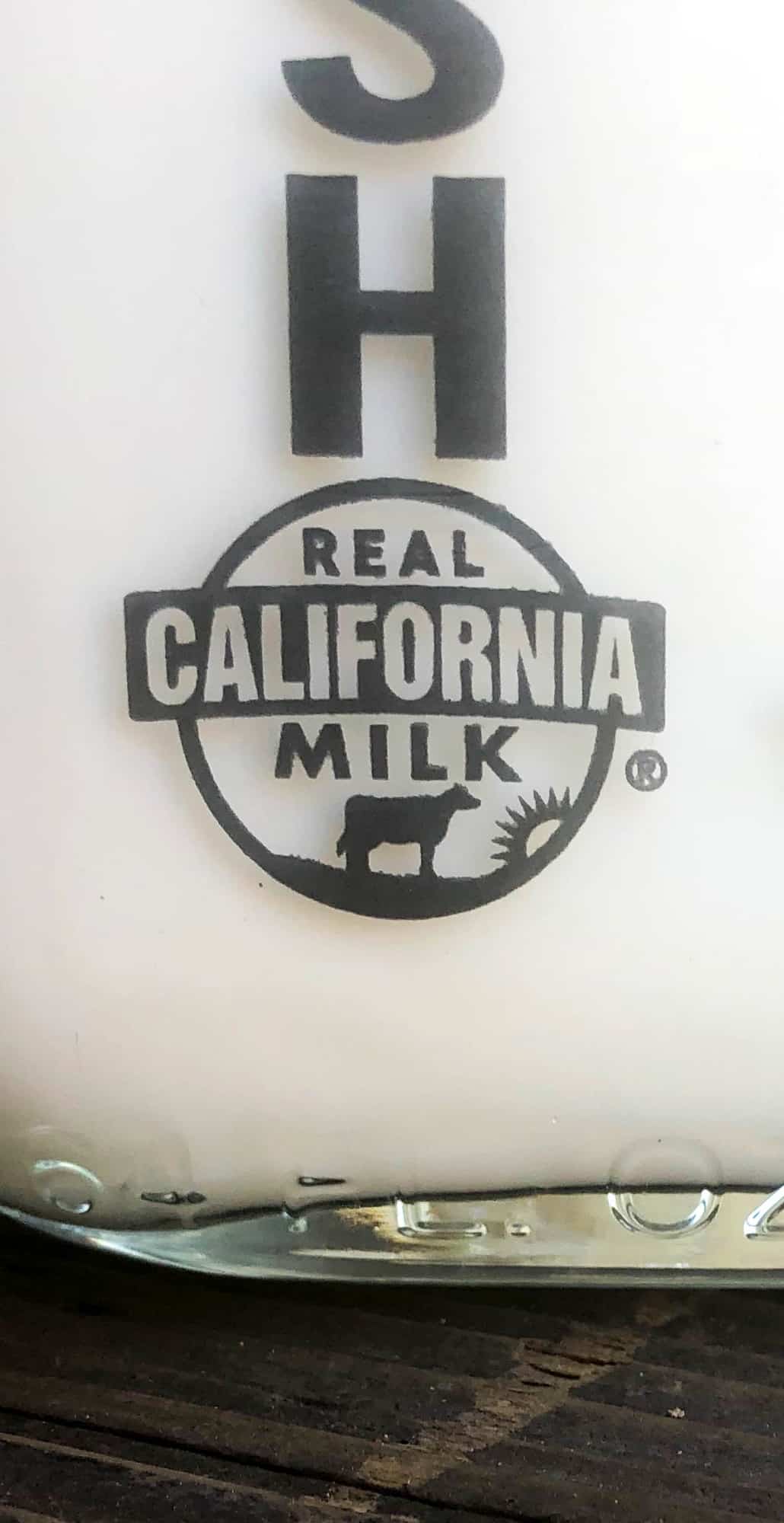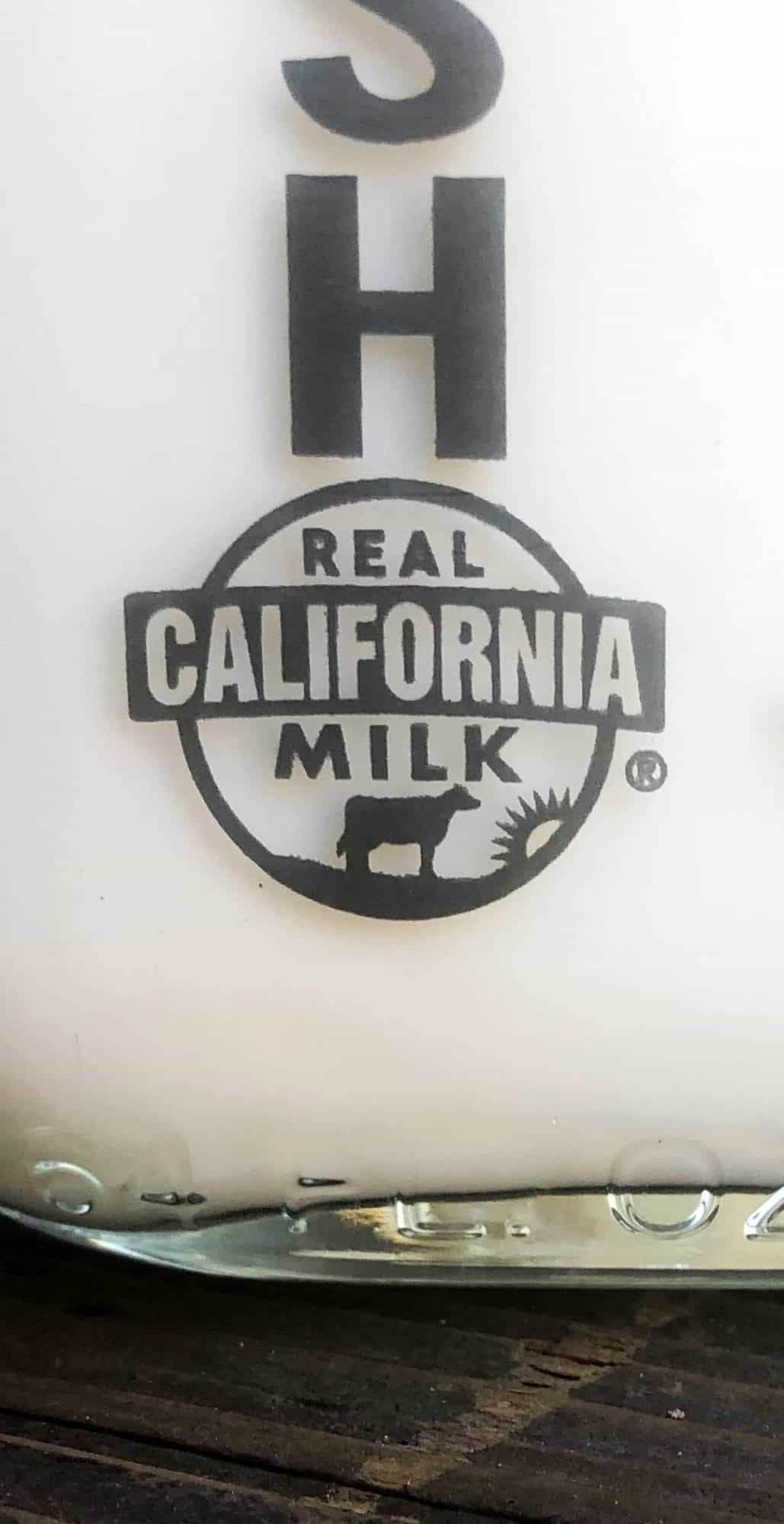 Next add in the milk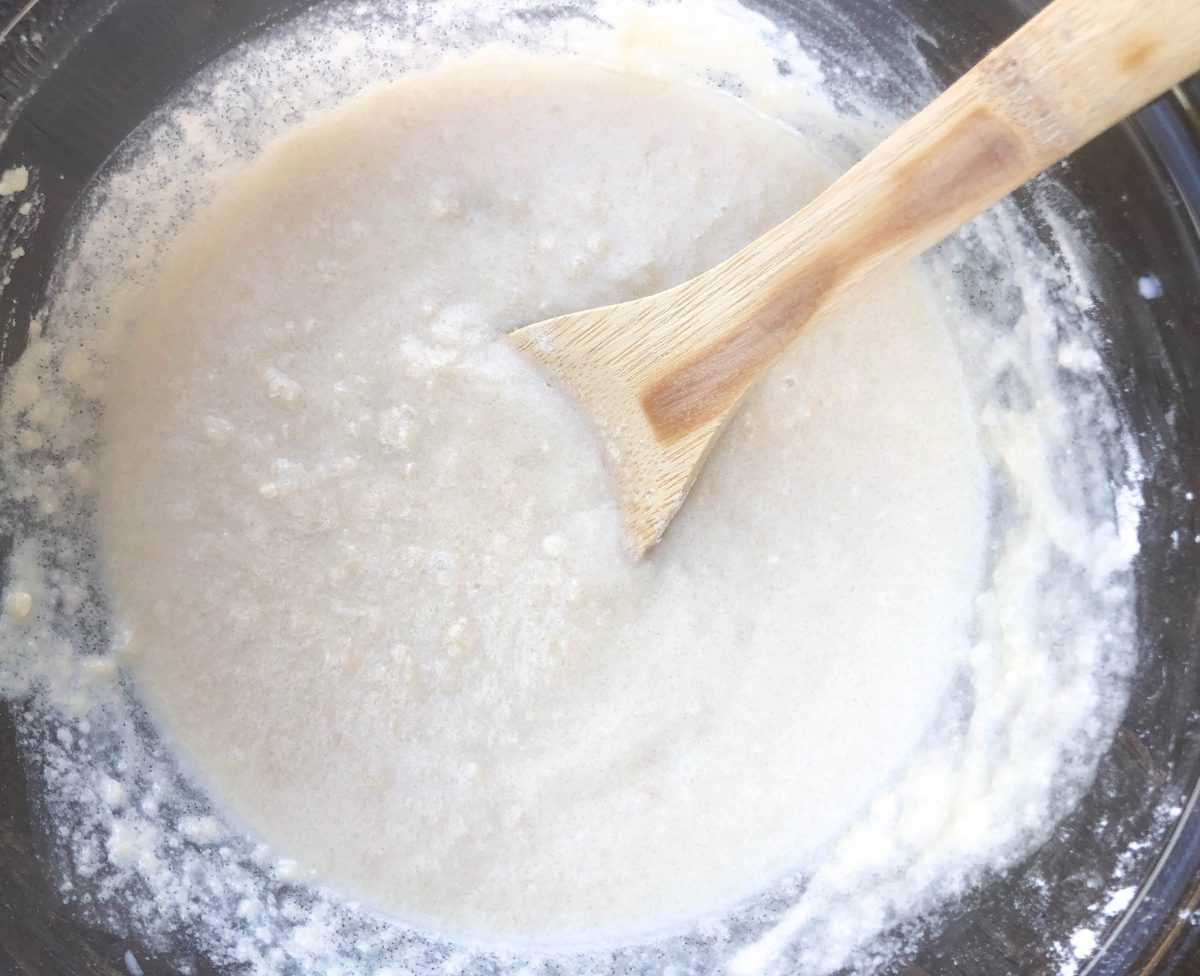 Stir to mix together. There will be a few lumps… that's just fine!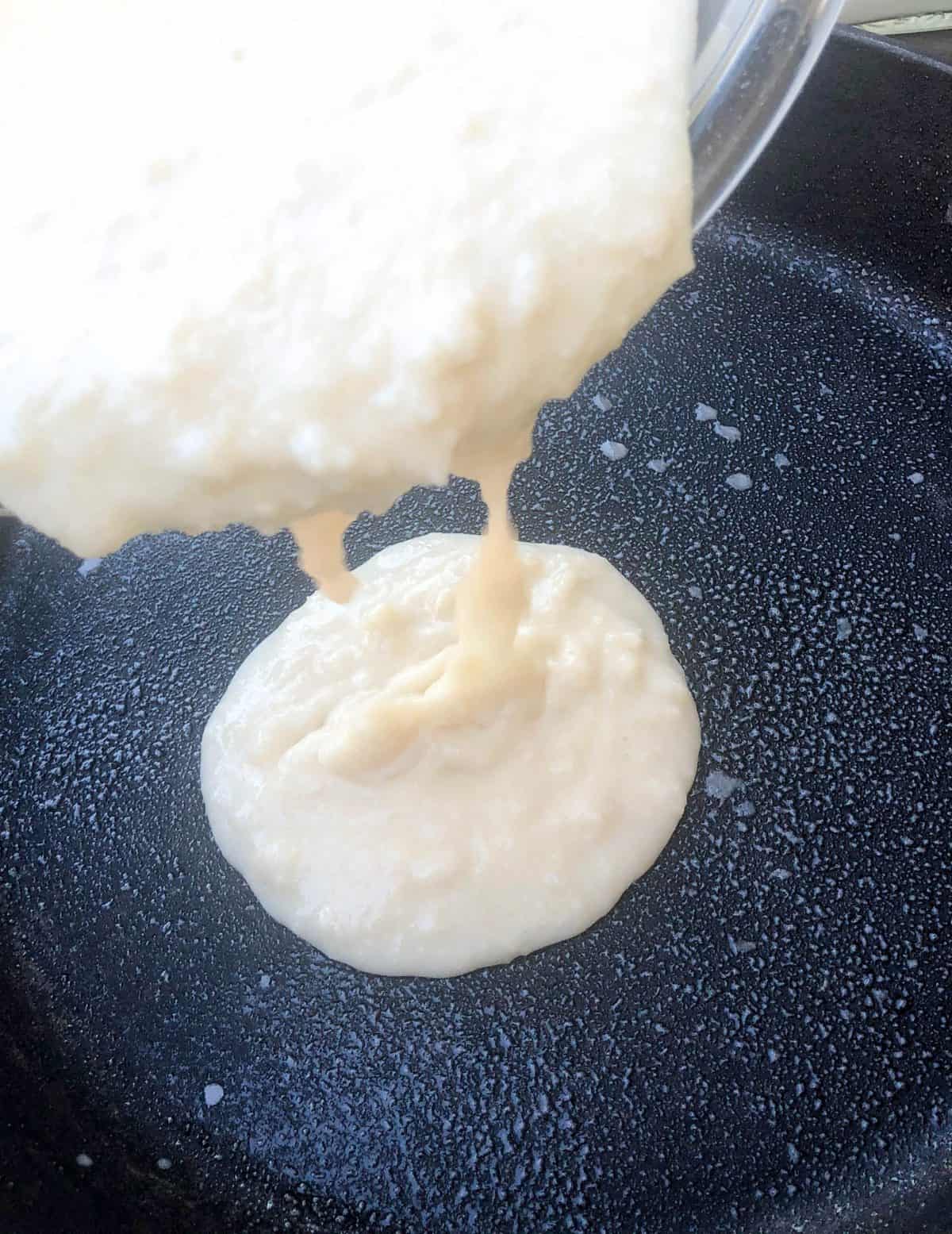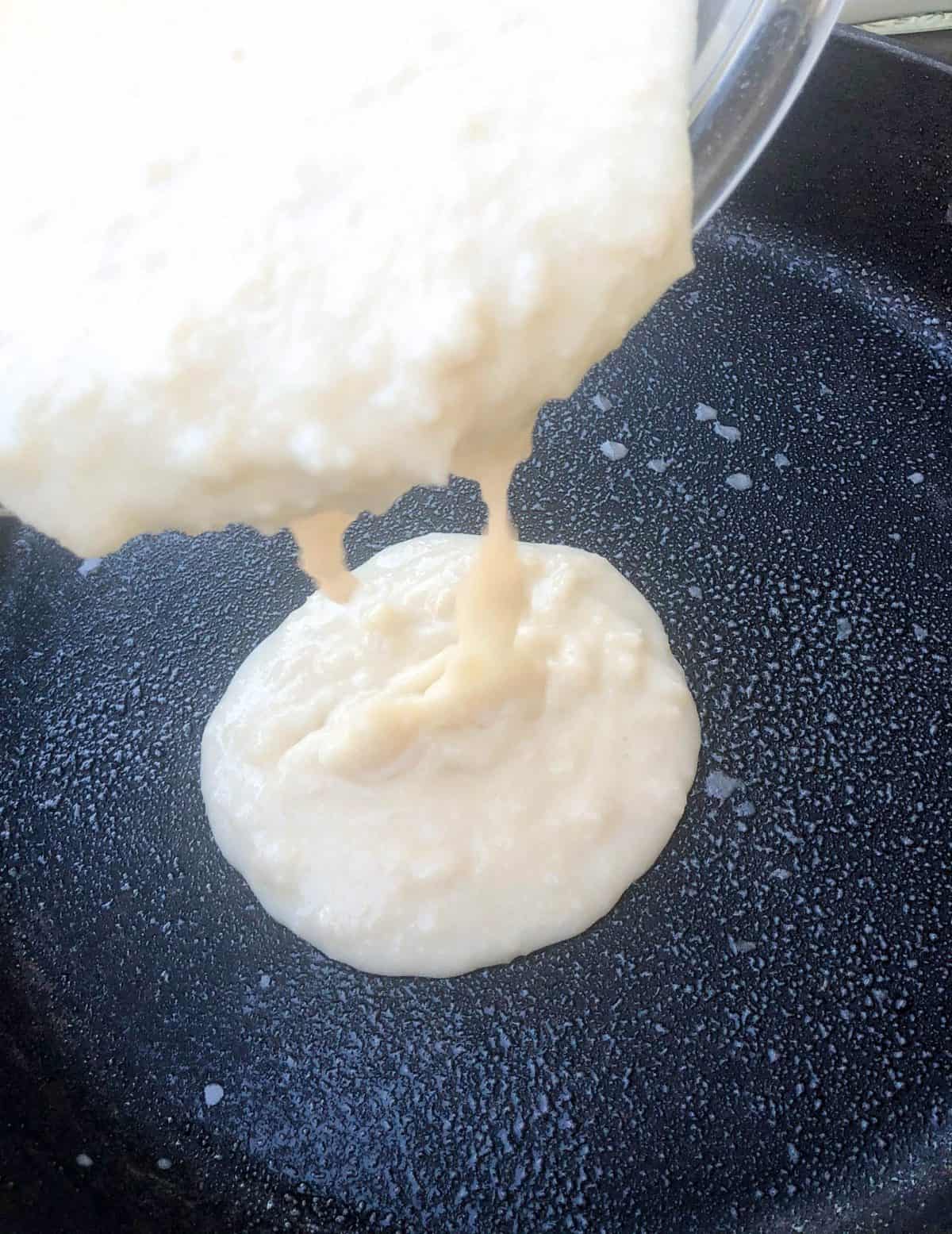 Pour the batter into a cast iron skillet. If you don't have one, you can just use a rectangular baking dish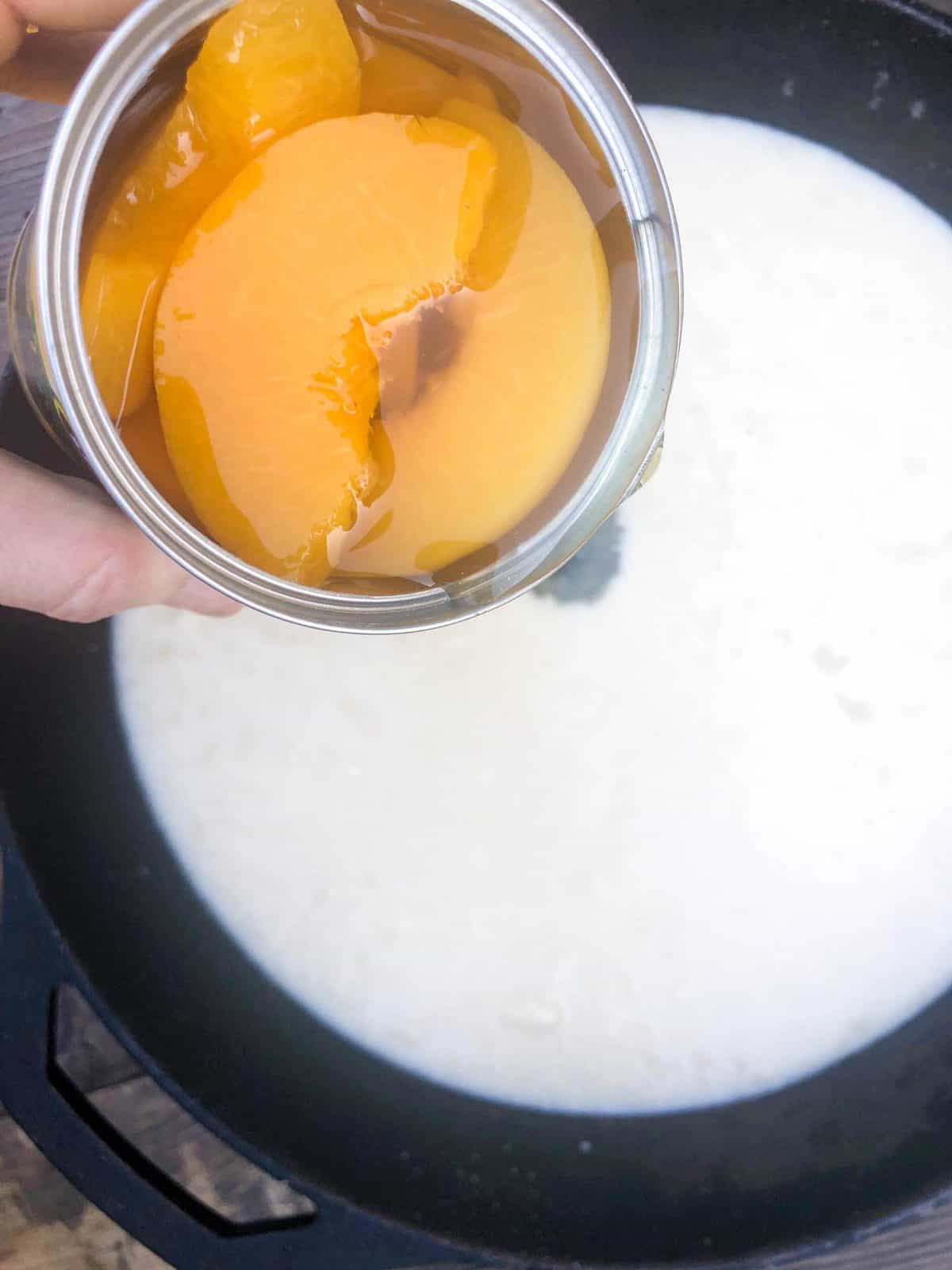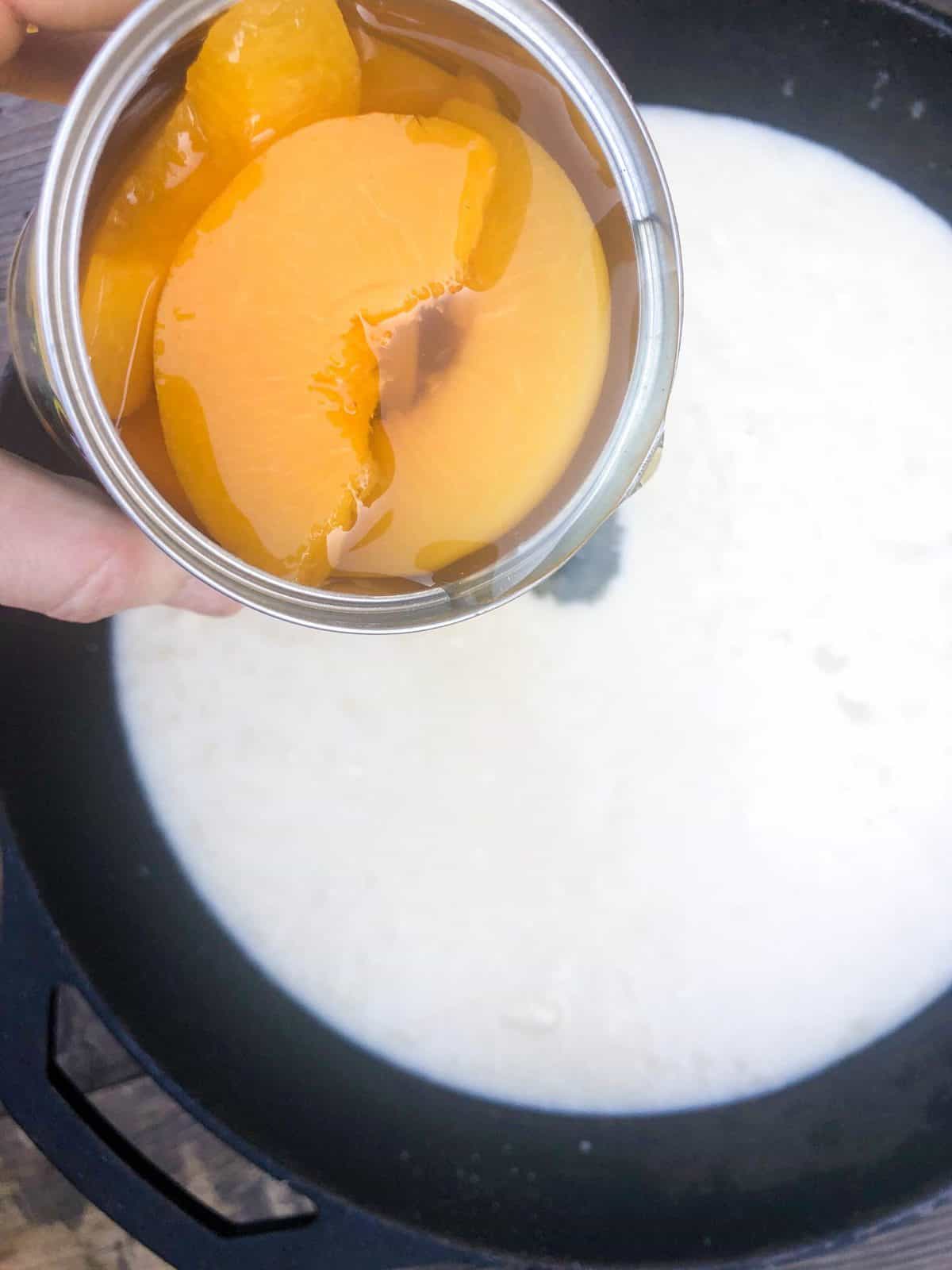 Pour the canned peaches, syrup and all, on top of the batter and bake for 50-60 minutes or until cooked through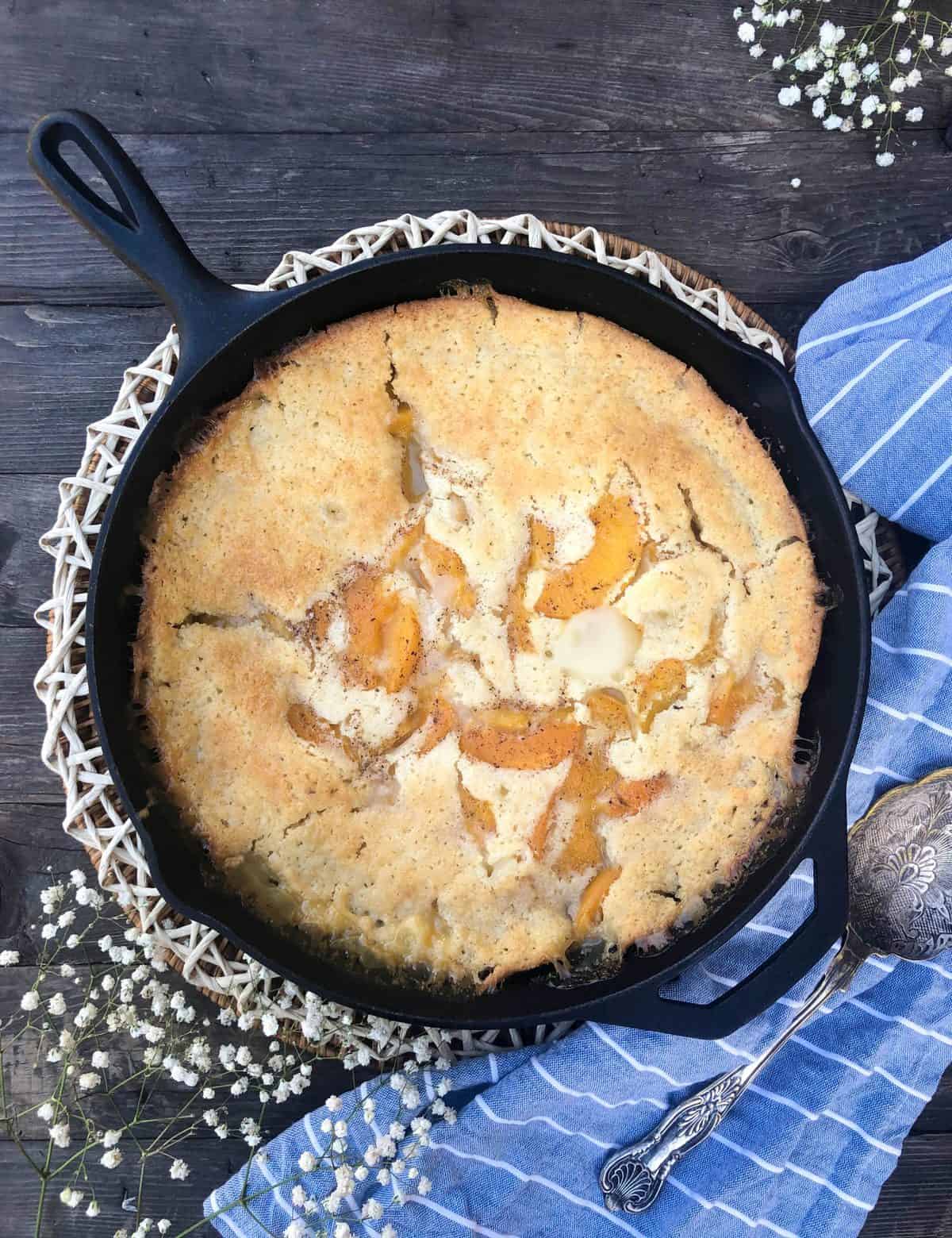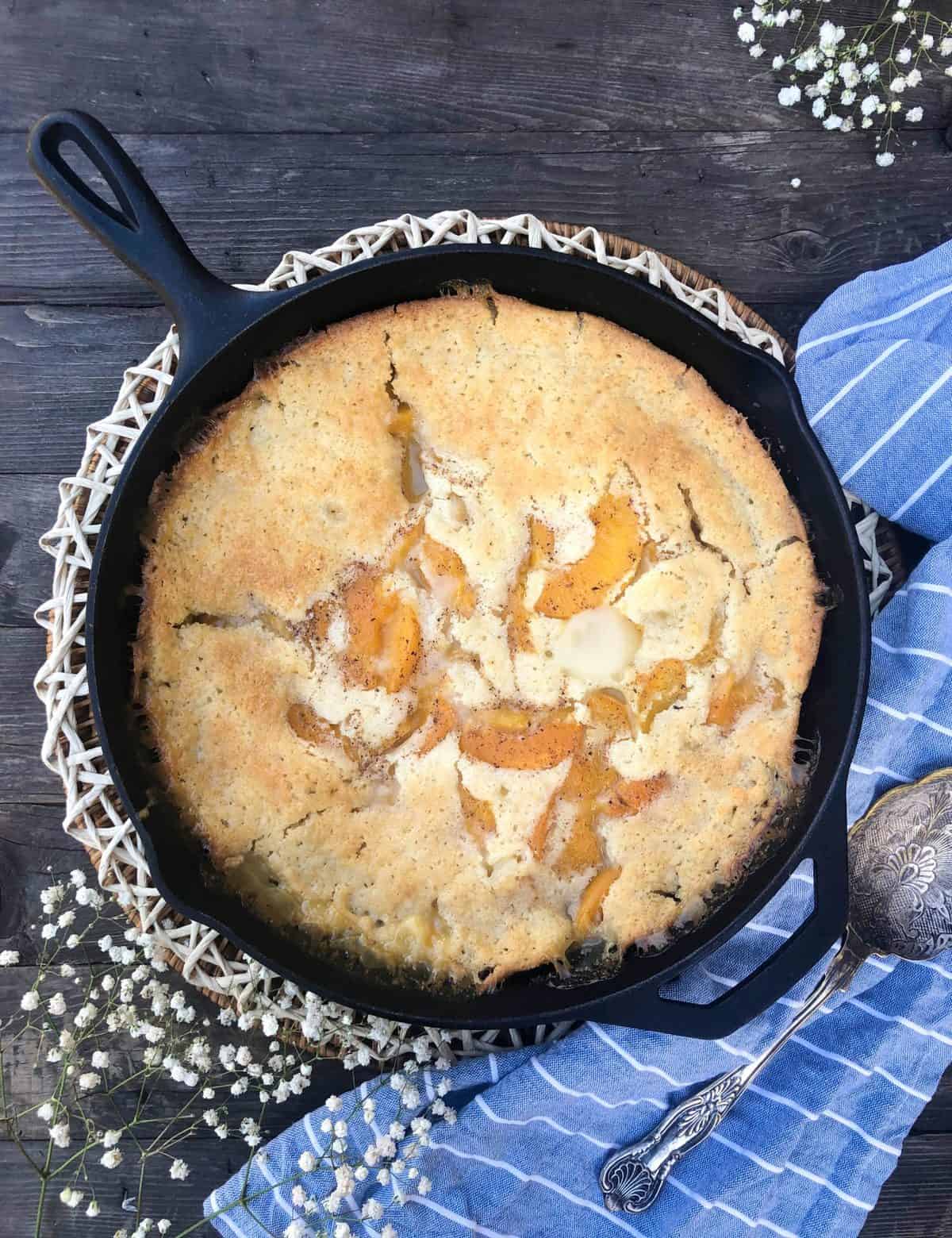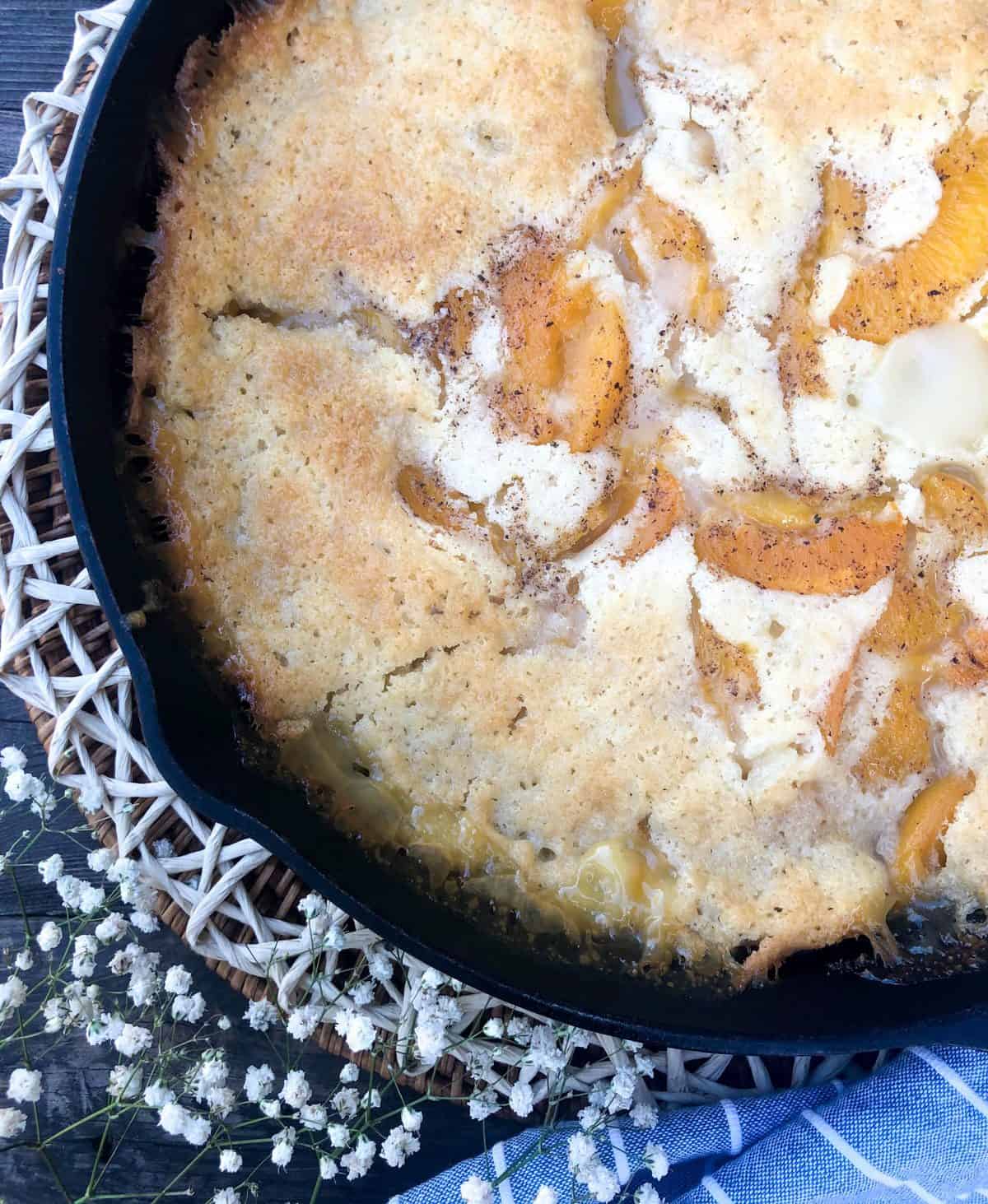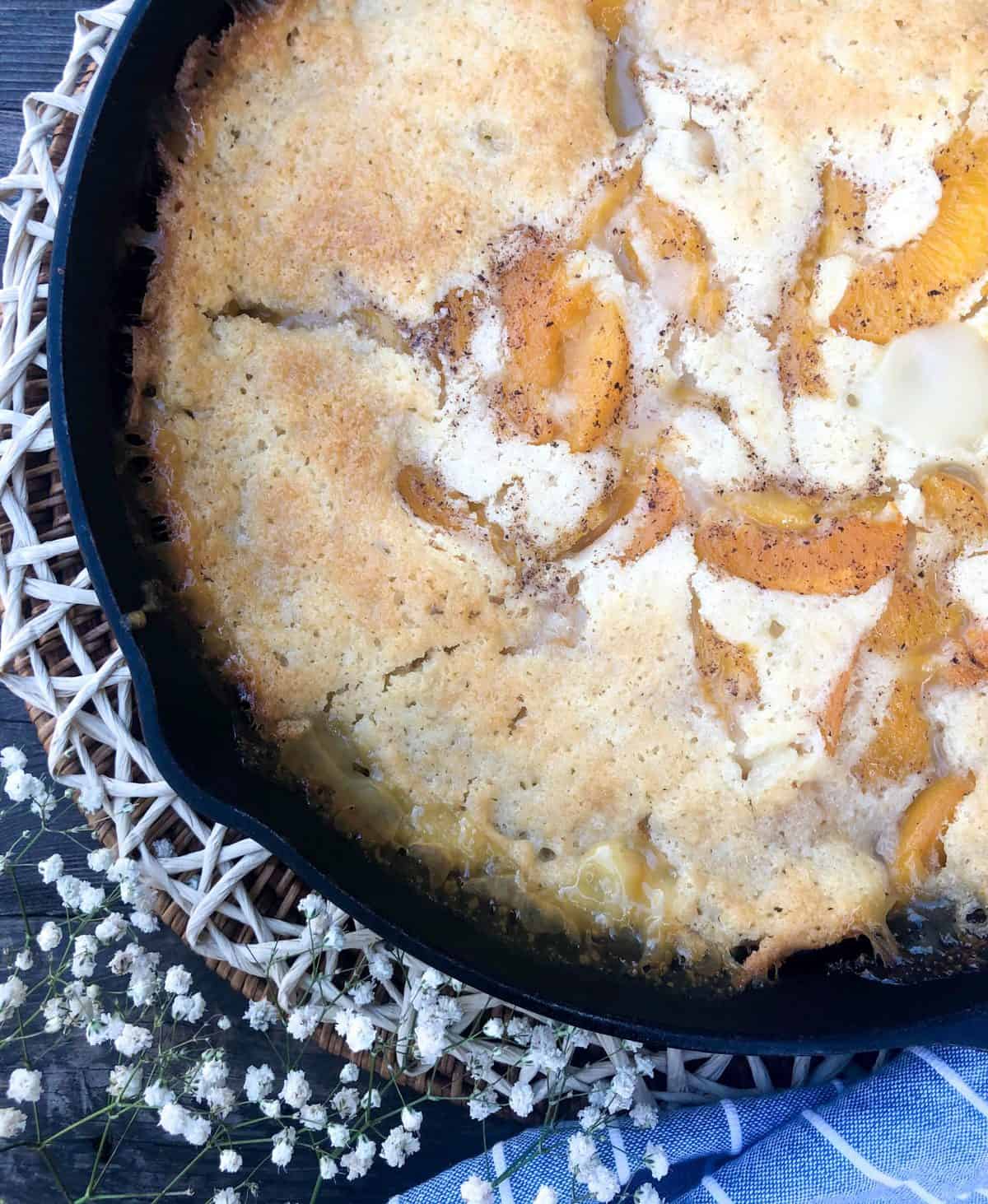 Remove from the oven and allow to sit for about 10 minutes before diving in!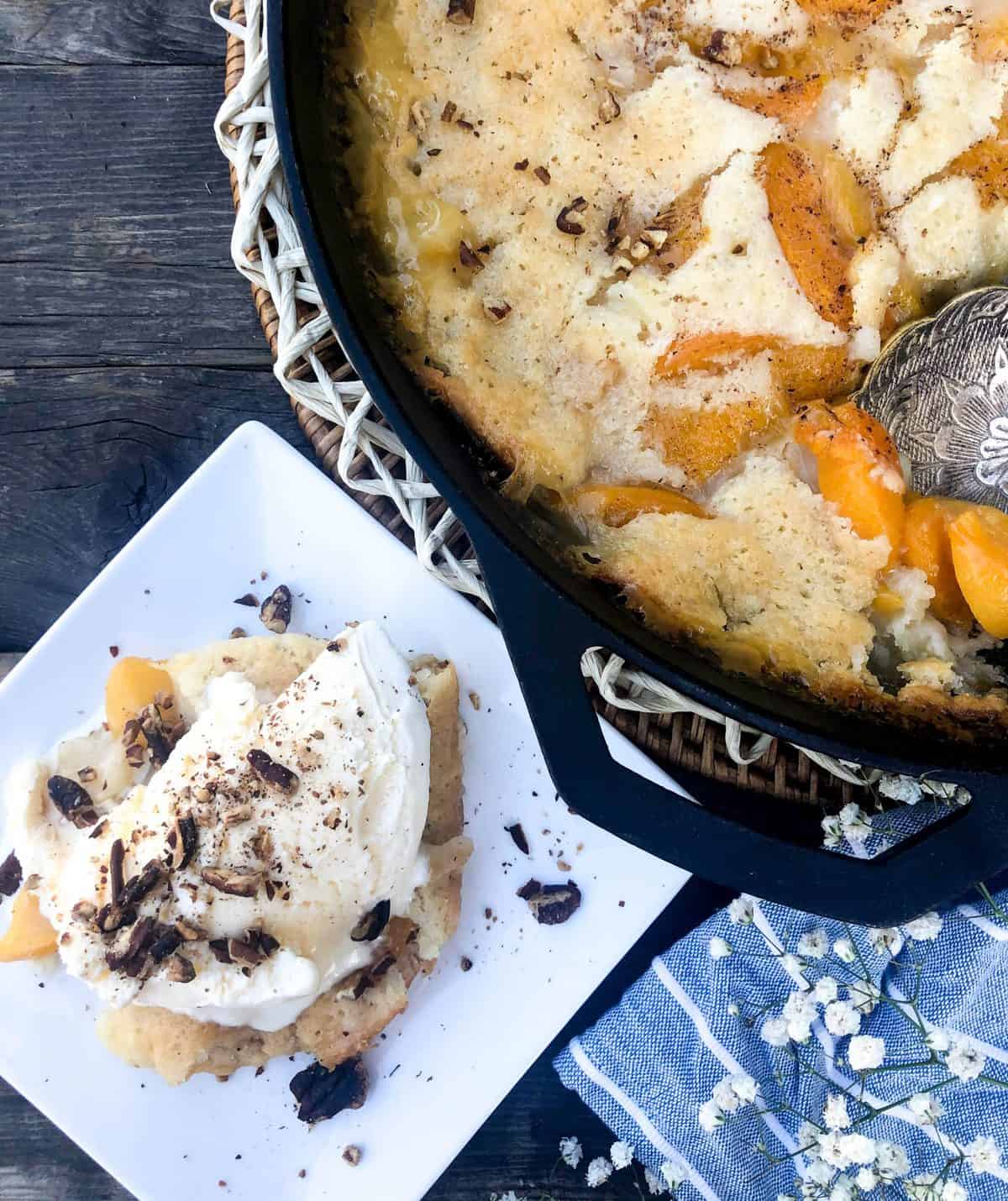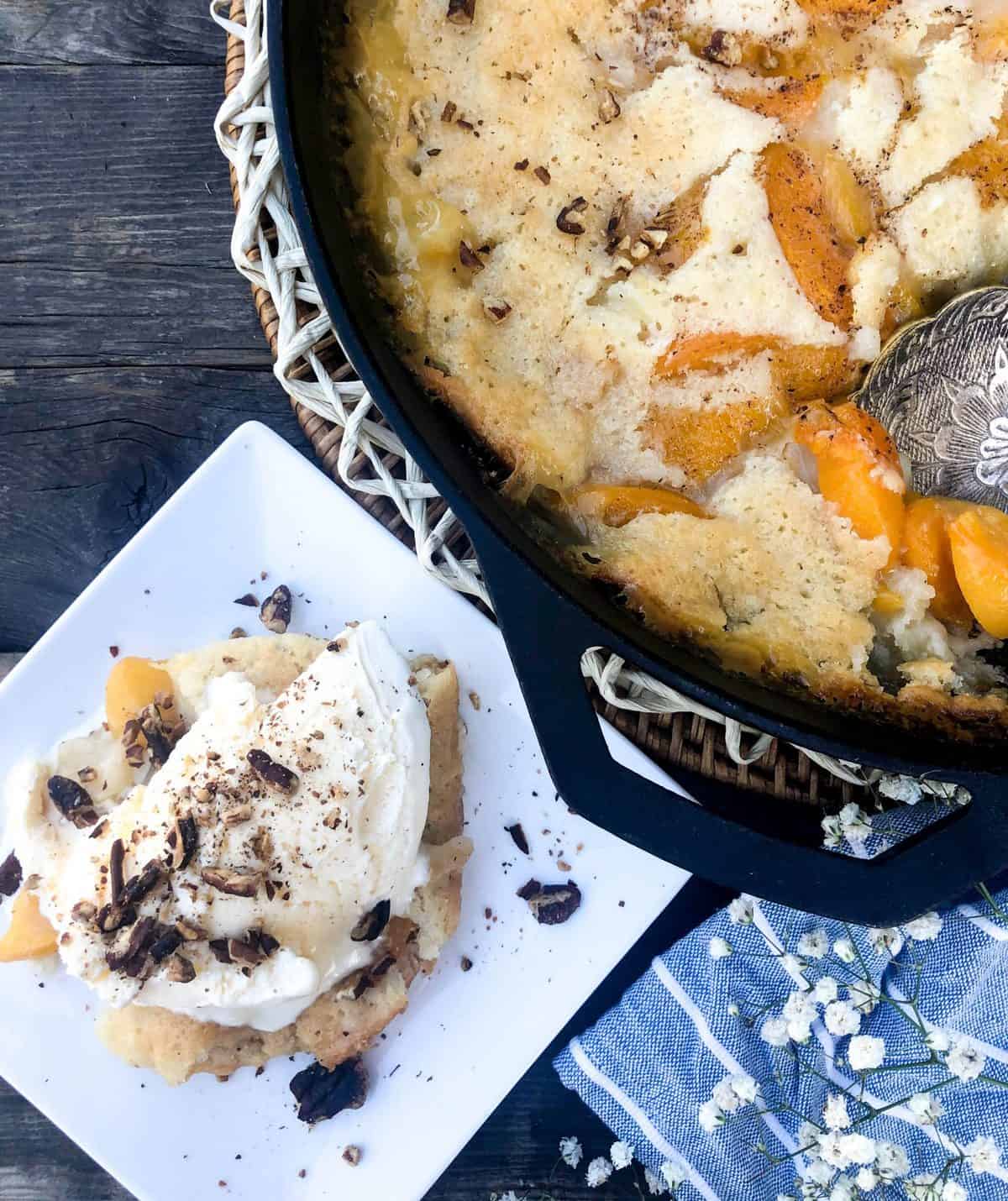 Serve with a scoop of vanilla ice cream and top with toasted pecans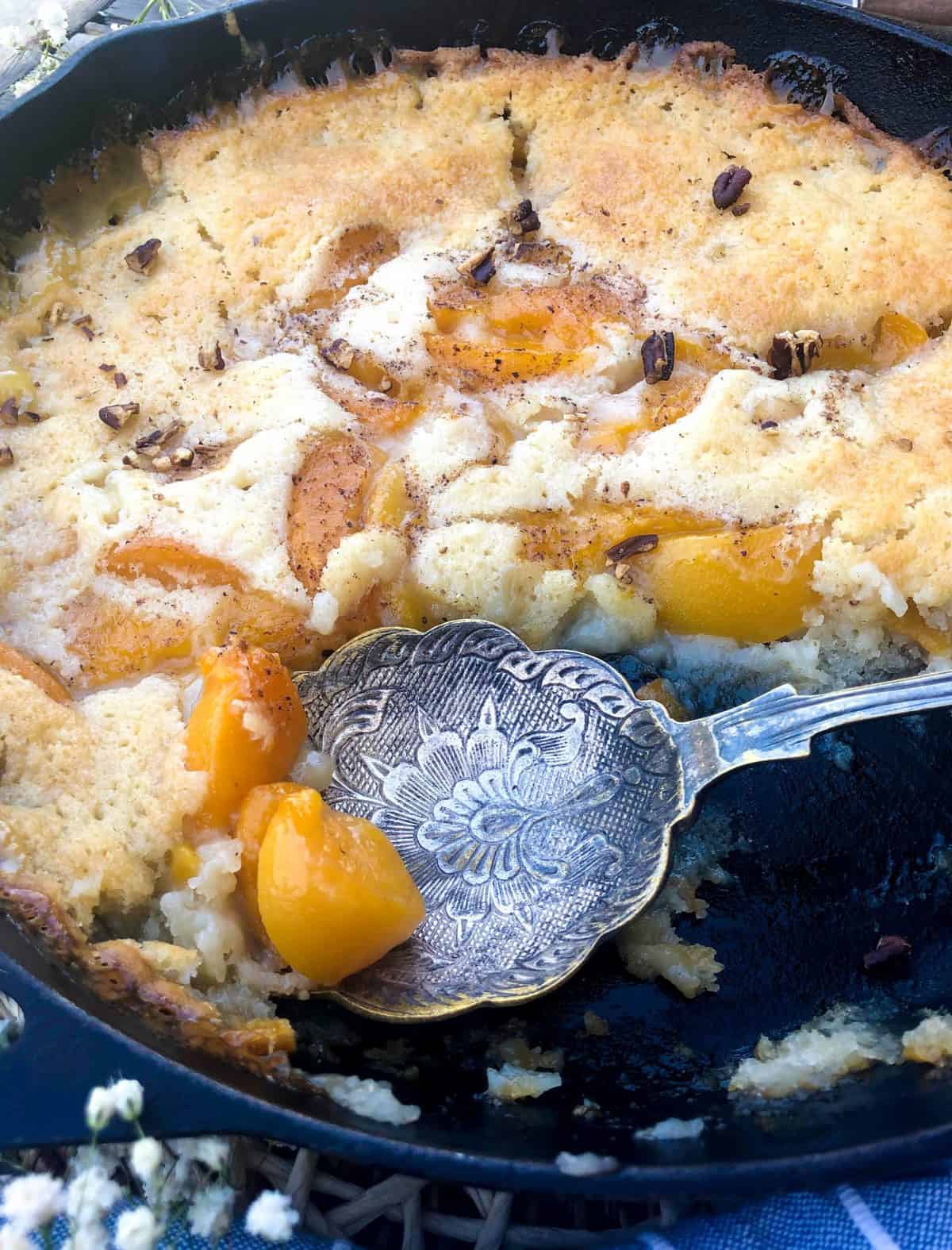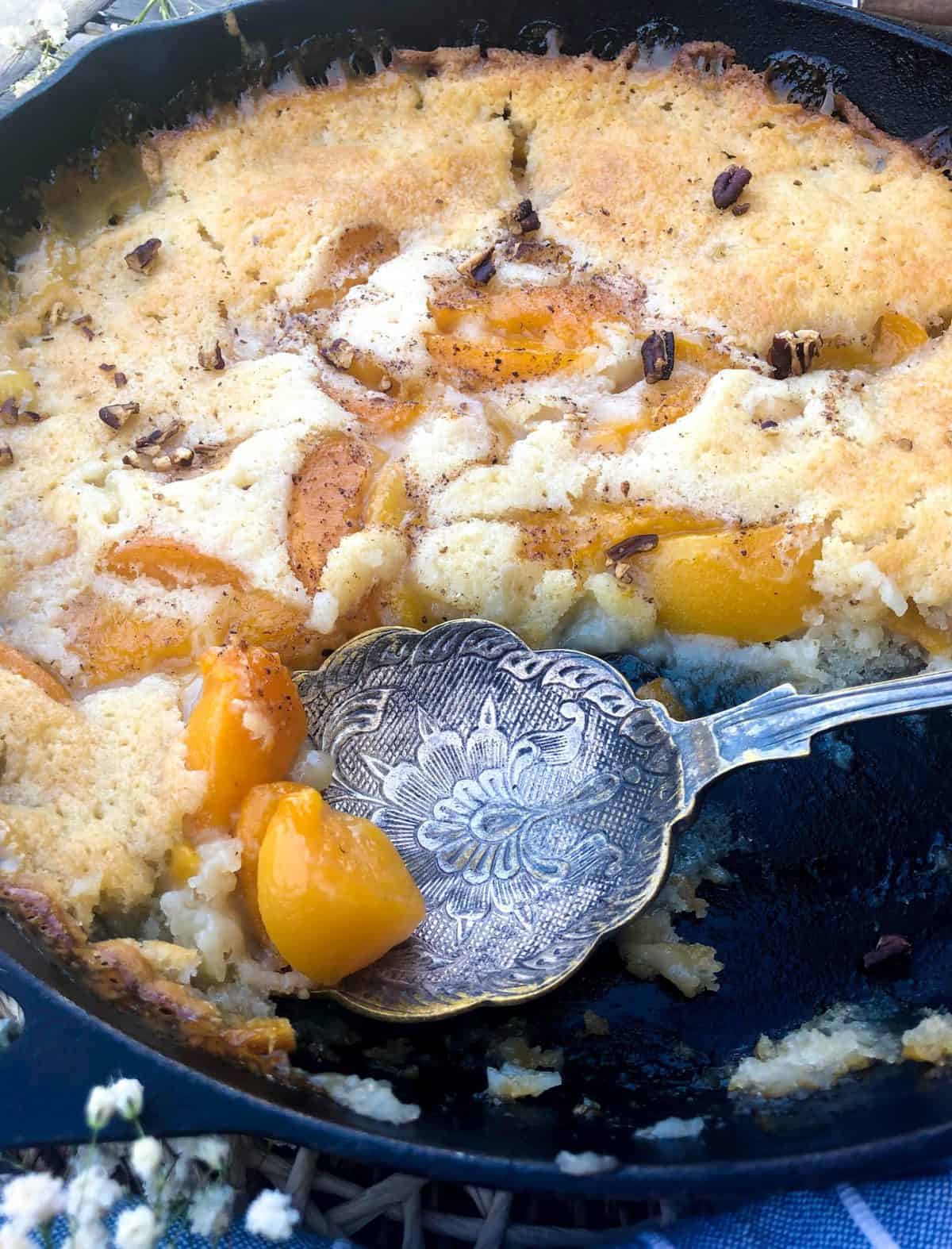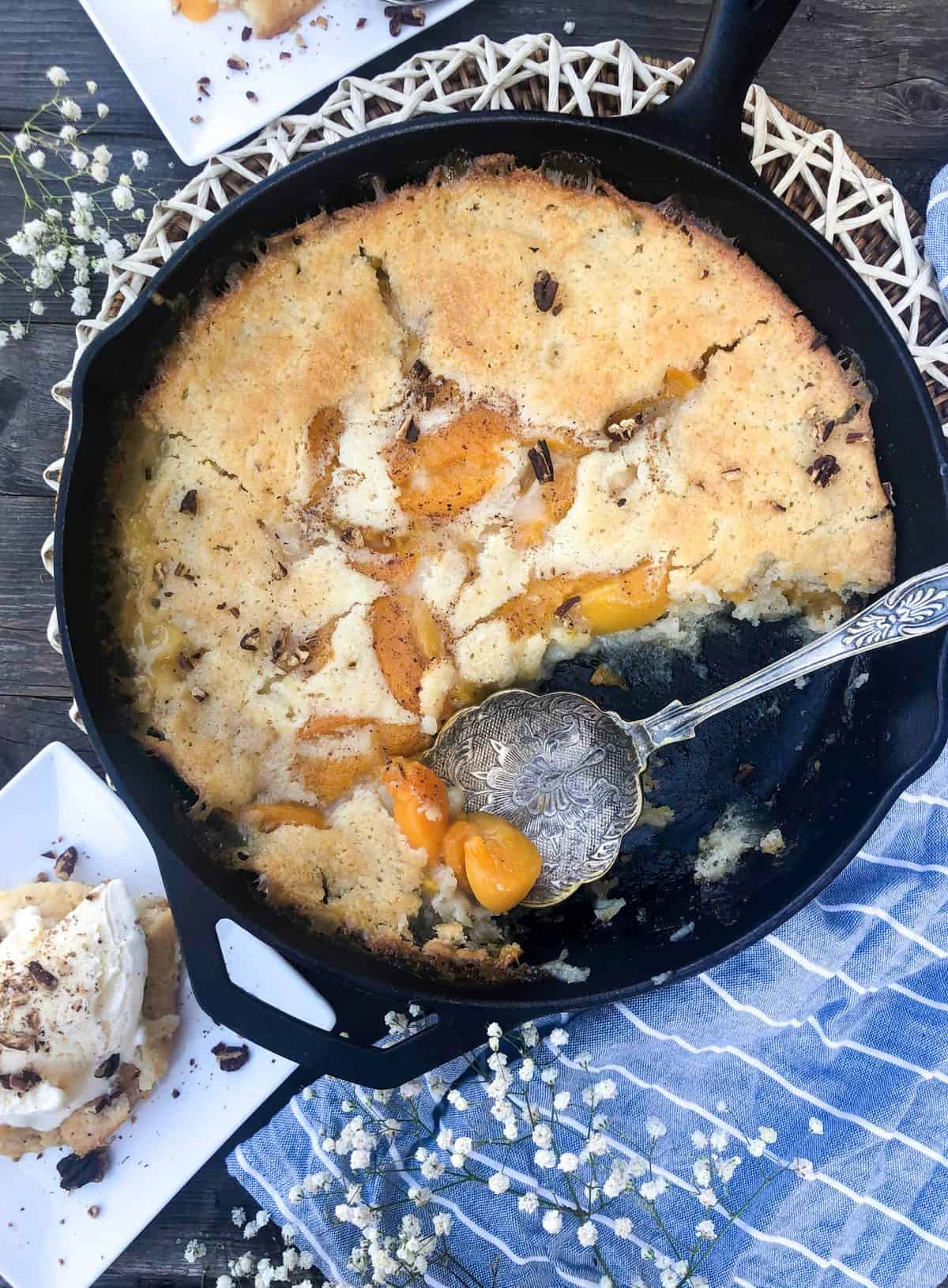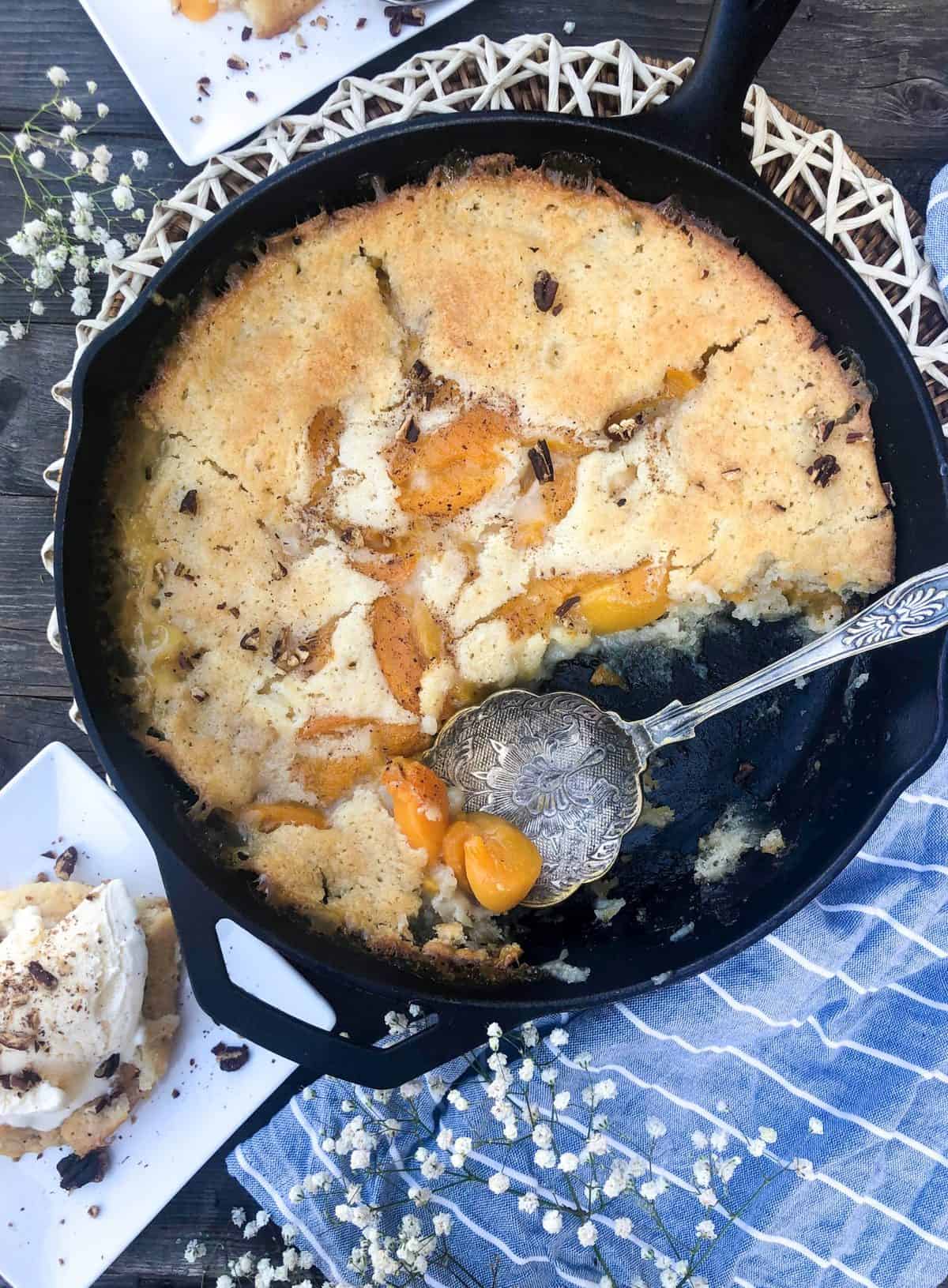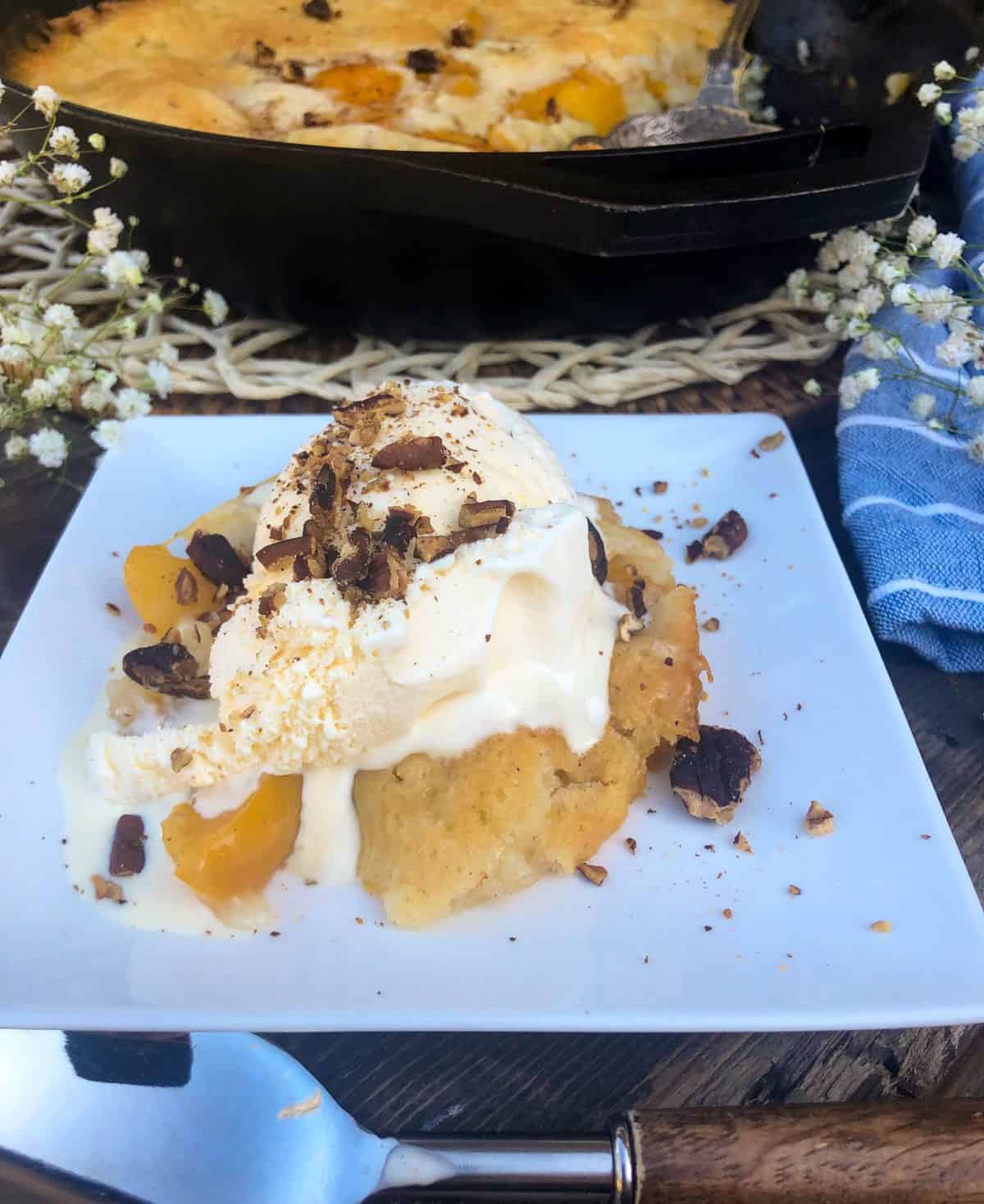 Make it this weekend!
Here is the printable recipe for ya!
Winter Peach Cobbler
2020-01-16 20:08:40
Serves 8
Ingredients
1/2 cup butter
1 cup self rising flour
1 cup granulated sugar
1 cup milk
pinch of nutmeg (optional)
2 cans Peaches
Instructions
Preheat oven to 350
Melt the butter in a medium bowl in the microwave
Add the flour and sugar and stir to combine. Mix int he milk and put the batter into a prepared cast iron skillet or baking dish.
Pour the canned peaches on top of the batter along with the syrup and bake for 40-50 minutes or until browned and cooked through
Remove from oven and allow to sit for about 10 minutes before serving
California Grown https://californiagrown.org/