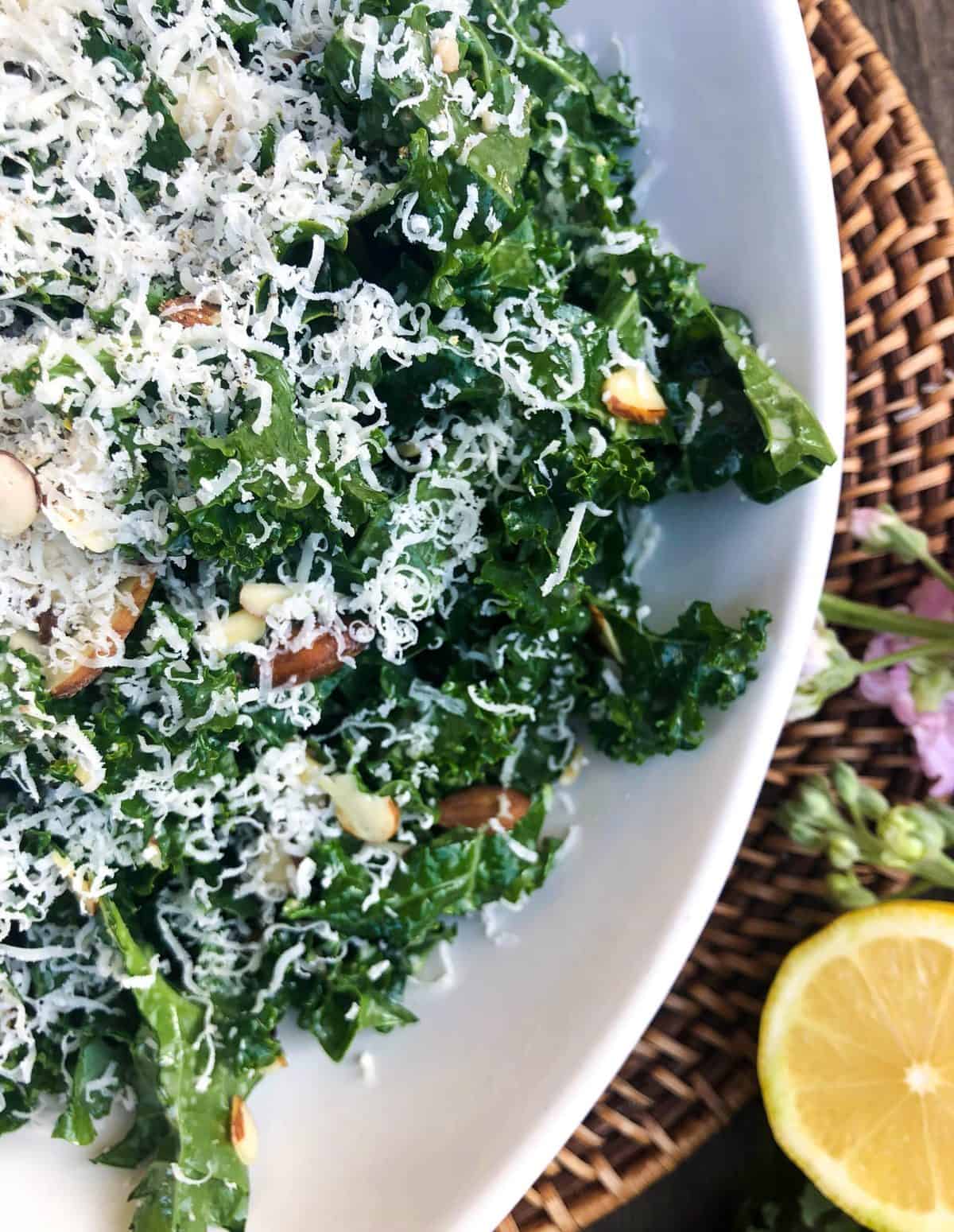 CA GROWN Blog
Discover. Learn. Connect.
Kale Caesar Salad with Almonds
January 15, 2020
Eat the Season!
Sign Up For Weekly Recipes
« Back to Recipes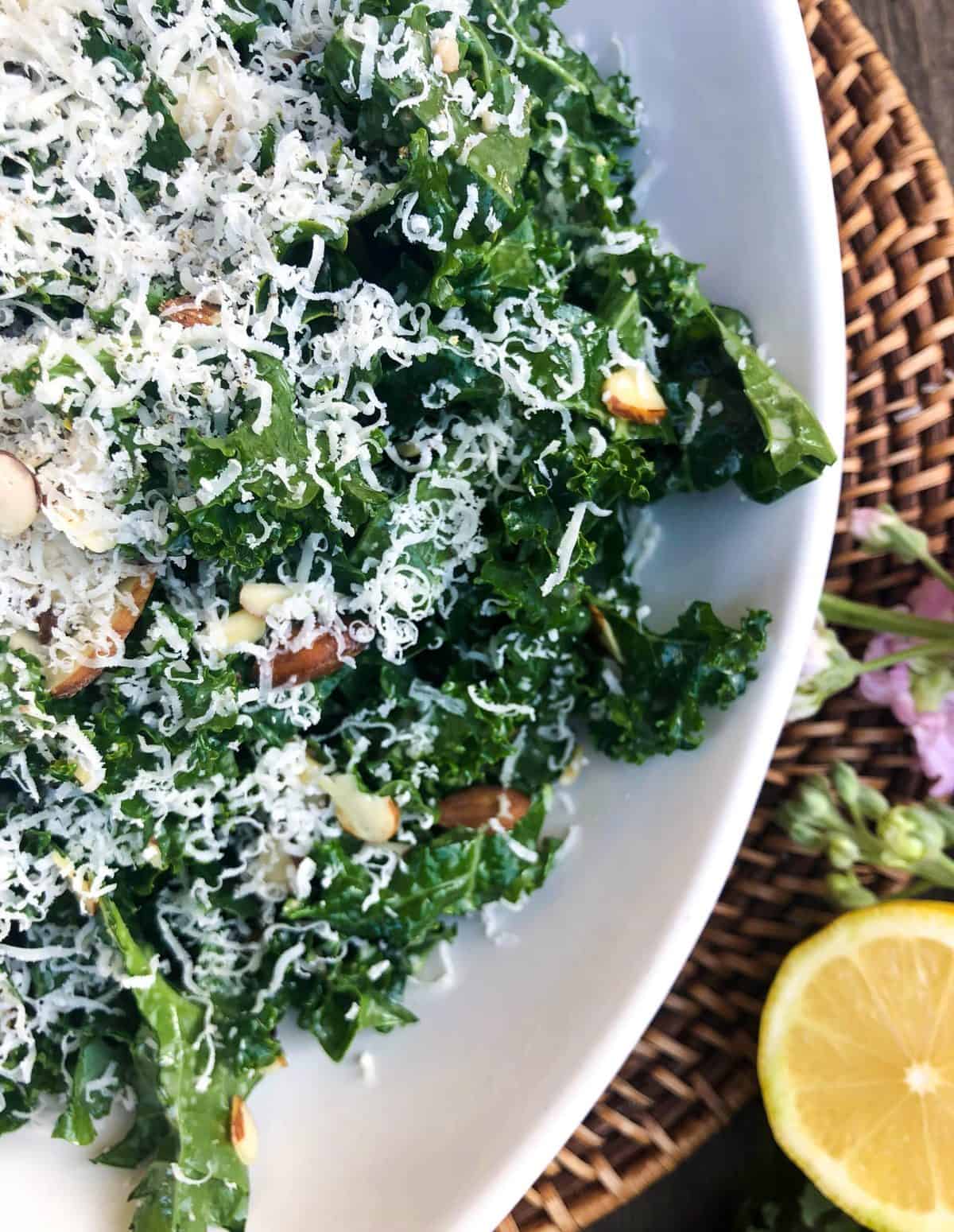 Kale Caesar Salad with Almonds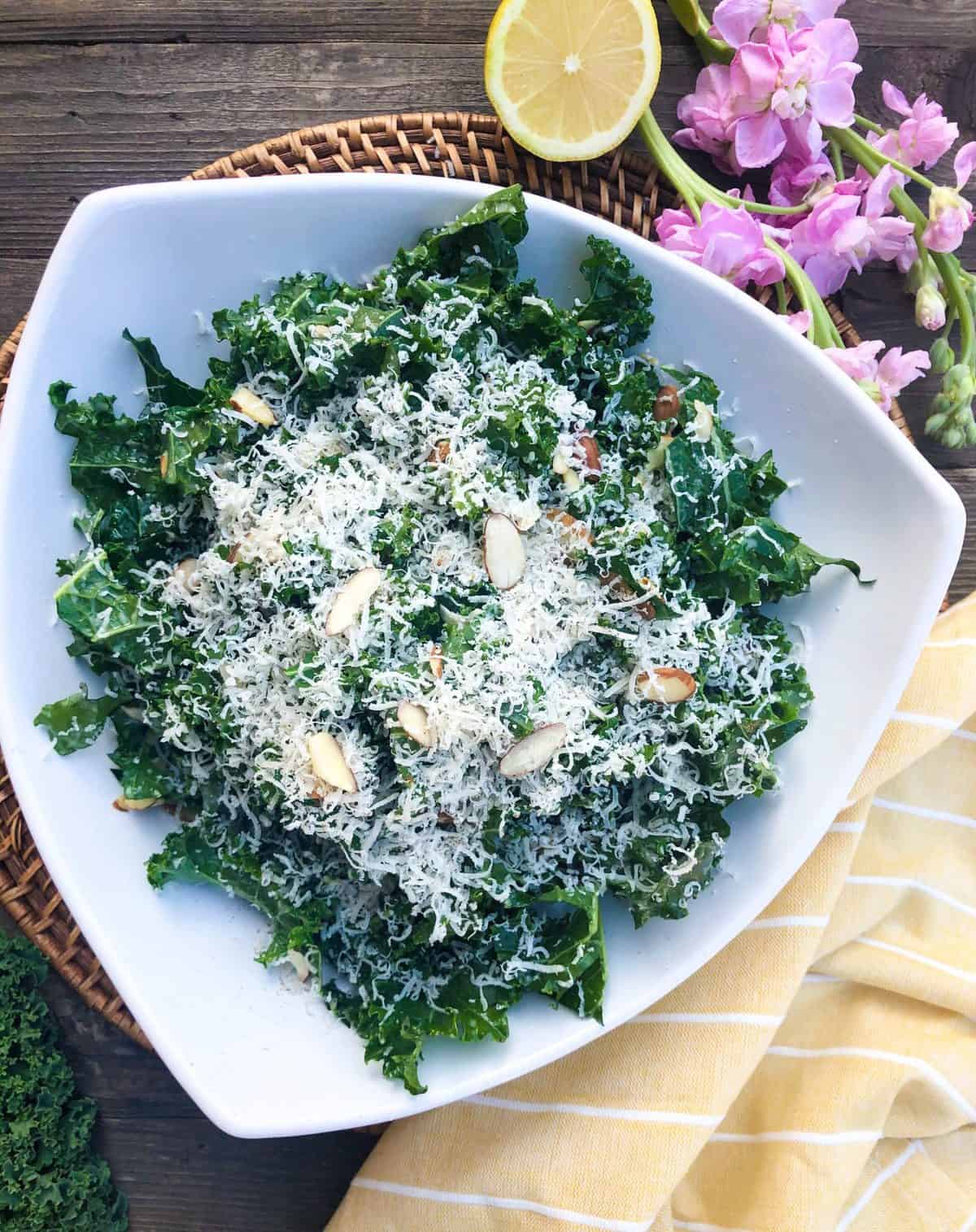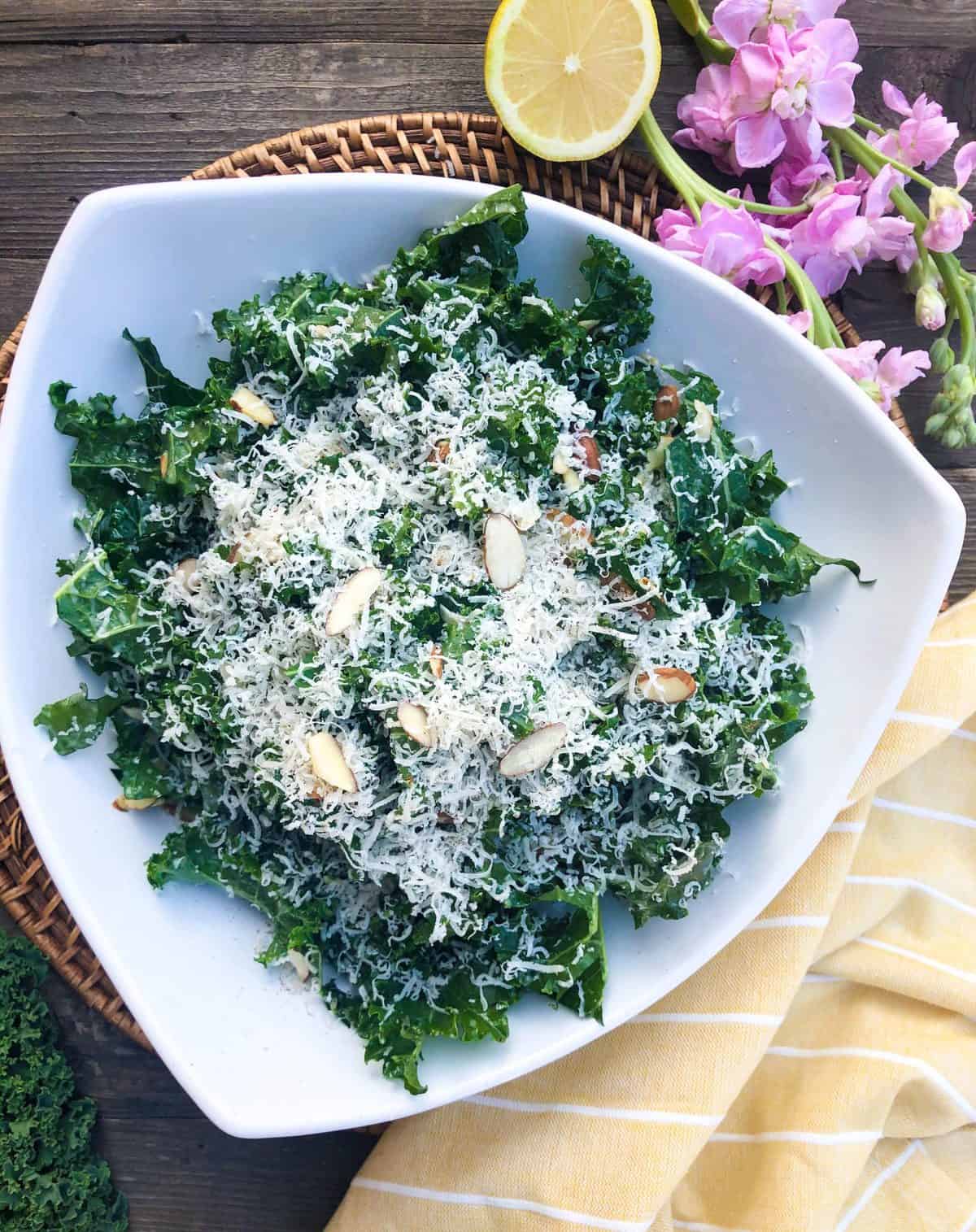 Our family loves kale!
I love it because it's chock full of nutrients and fiber, giving you a large dose of natural vitamins right on your plate!
This salad is constructed with simple ingredients but there are a few tips I want to share that will take this salad from good to excellent.
Let's get started…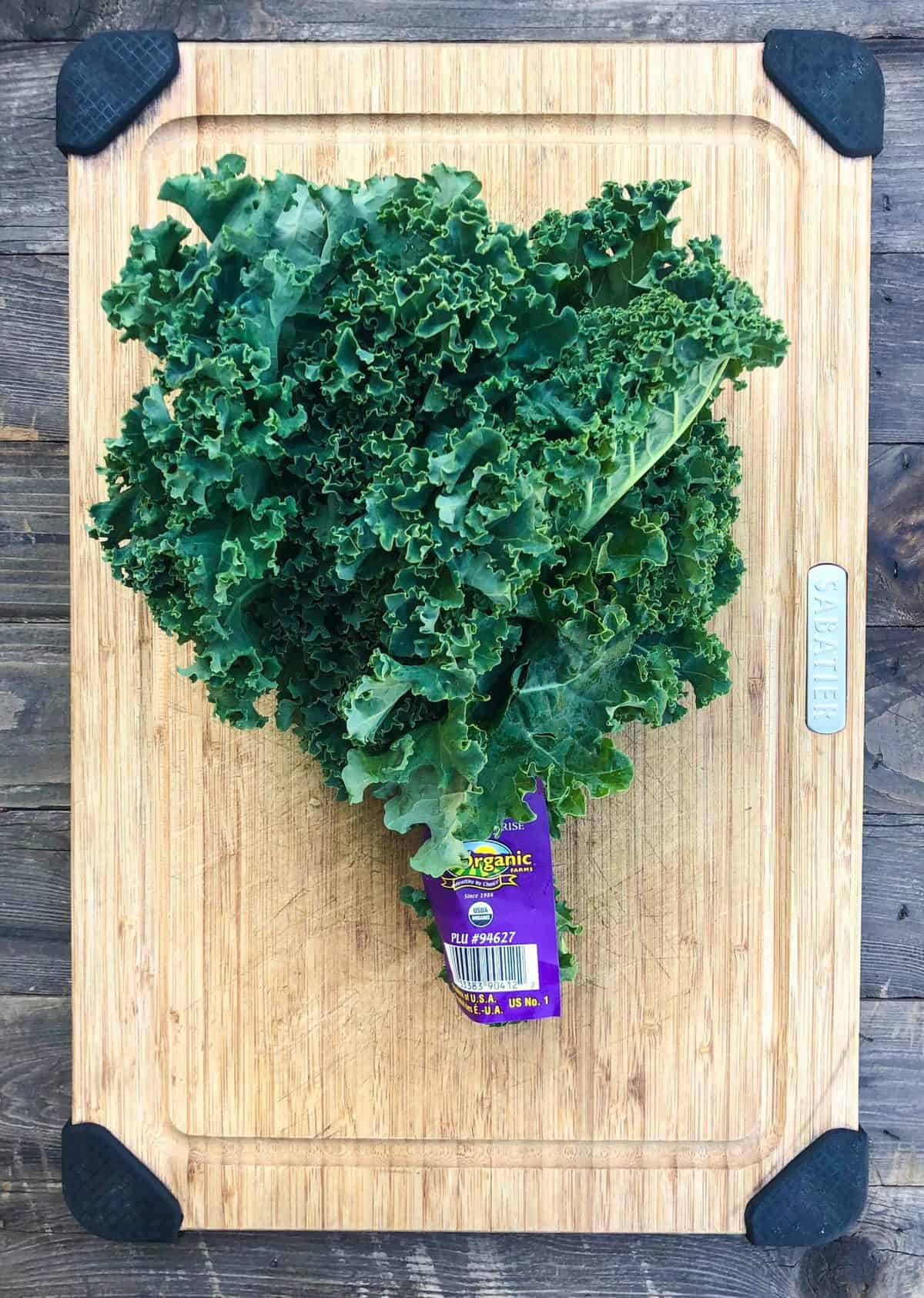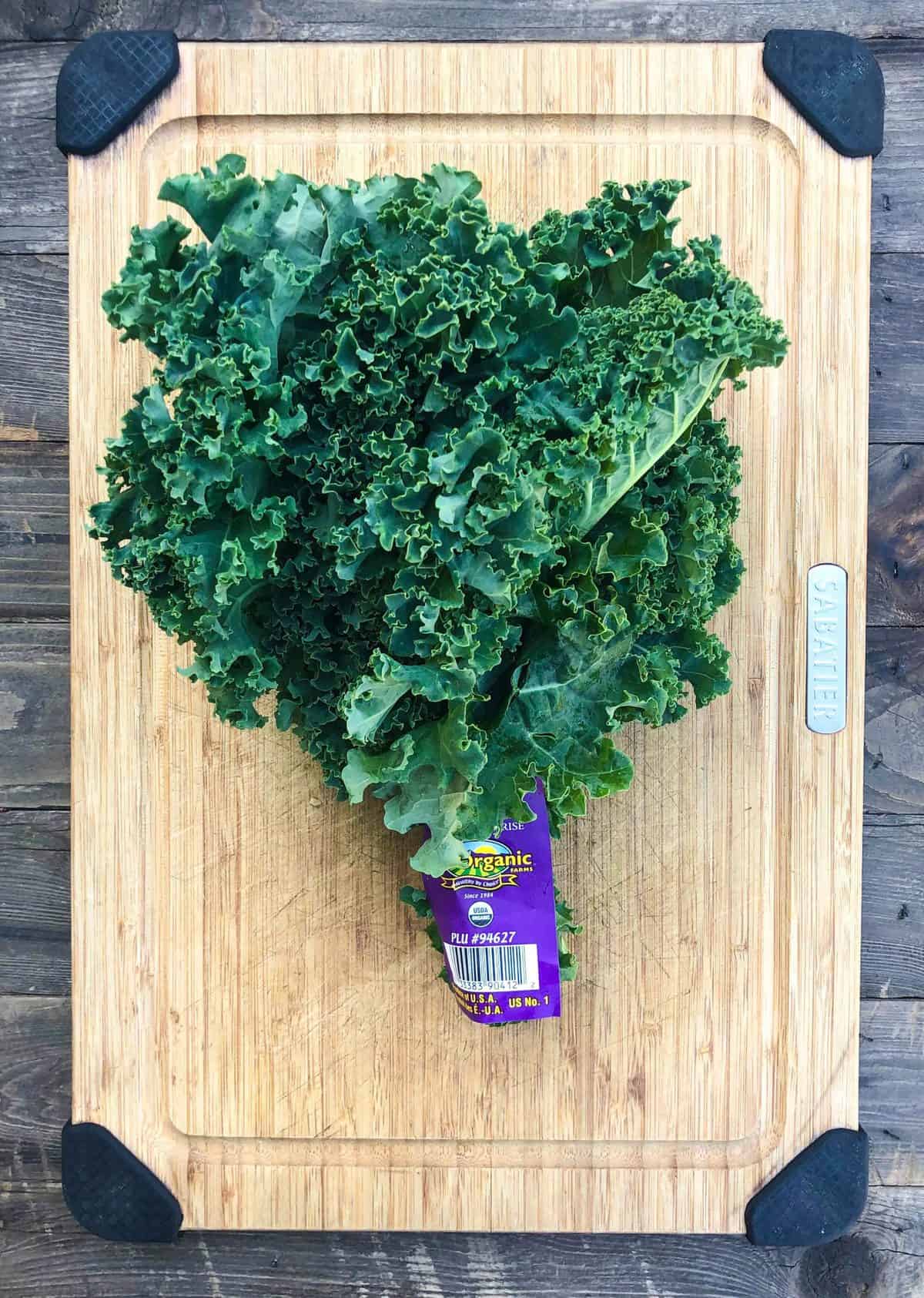 First tip is to begin with fresh, California kale. I stay away from the bagged stuff for two reasons;
First, they do not remove the hard center stems.
Second, you are not sure how long it's been sitting in the bag! Kale is easy to chop yourself, making it simple to remove the stem and as long as you know how to identify fresh kale (firm, pliable leaves), your salad will look and taste better!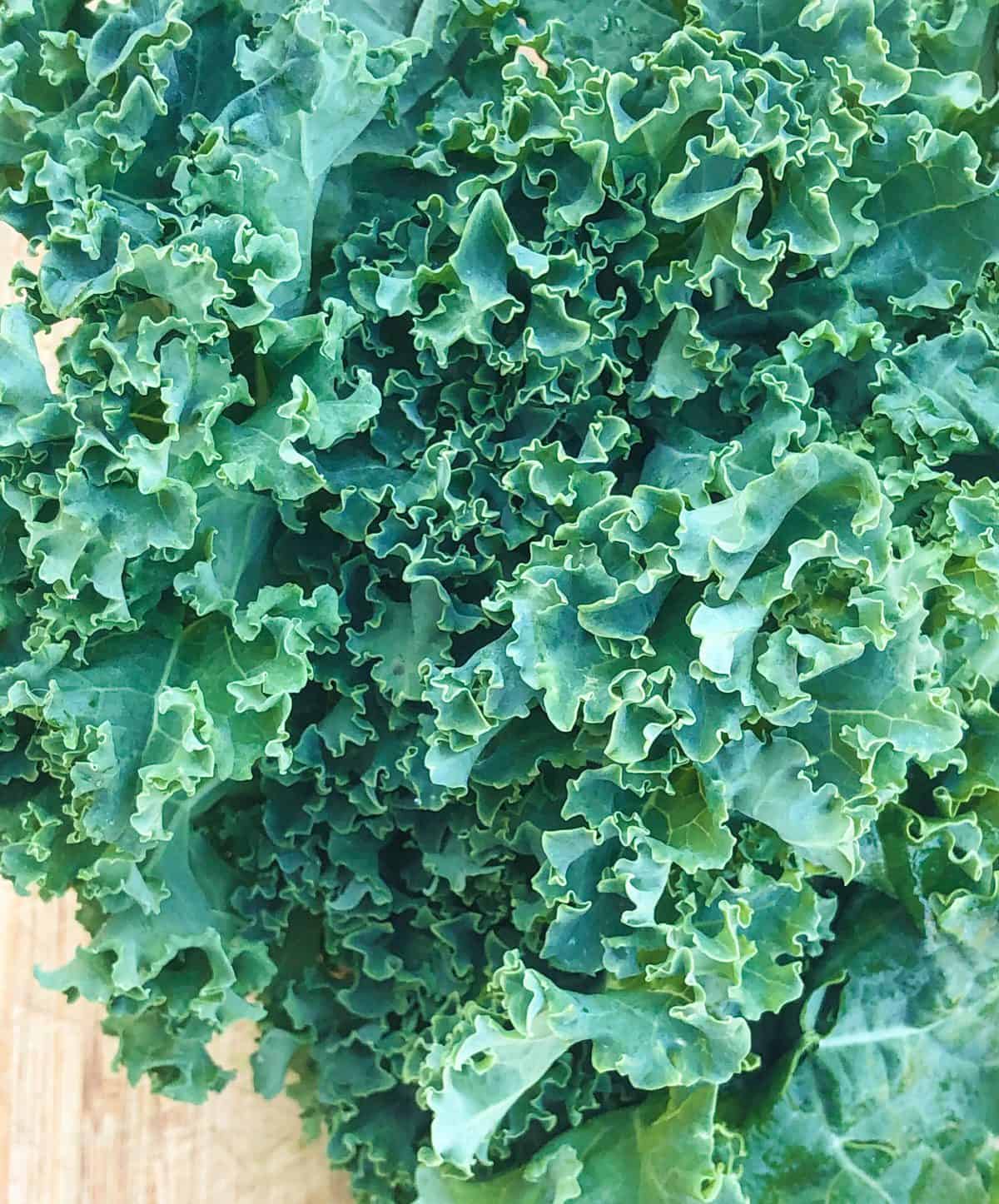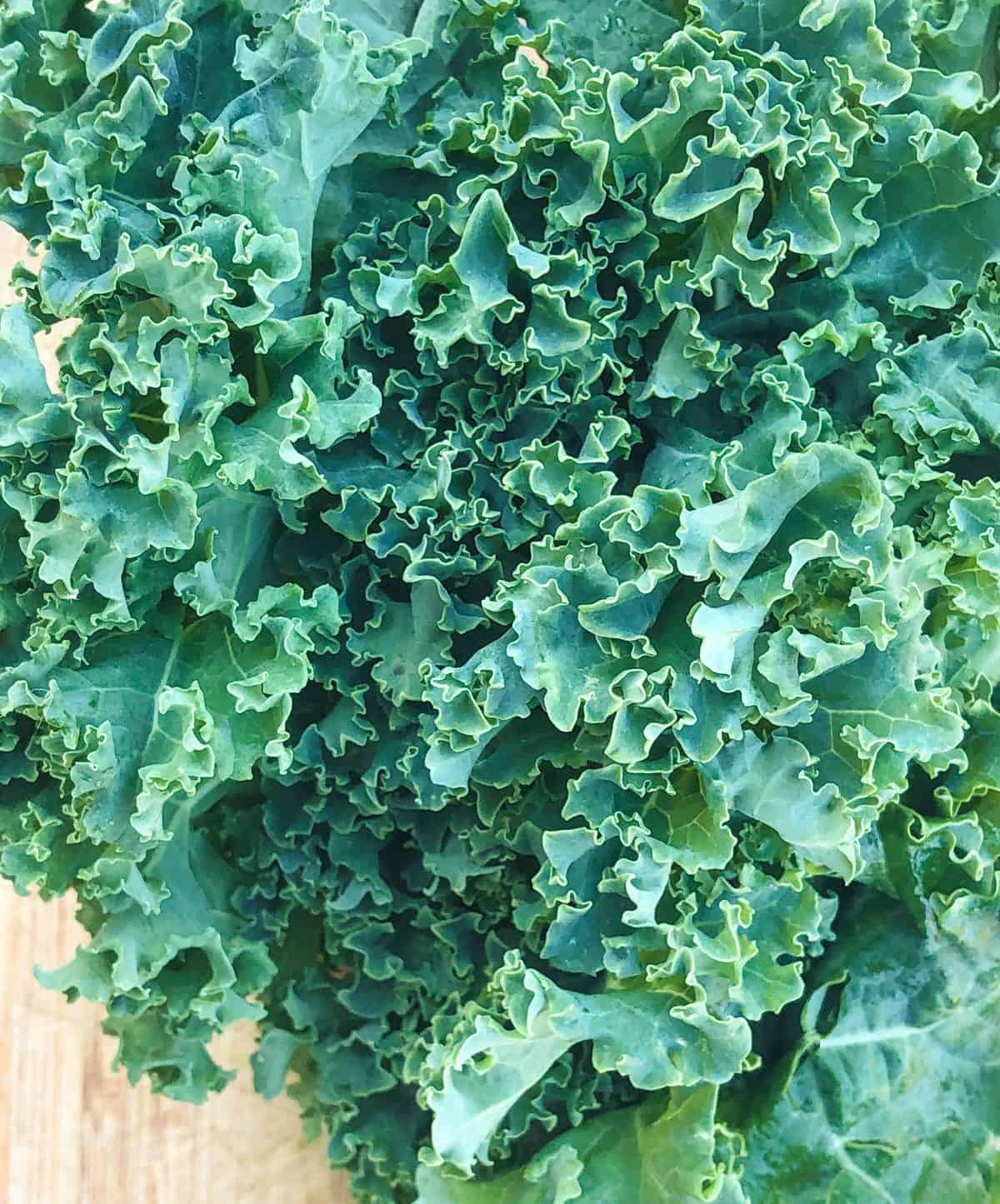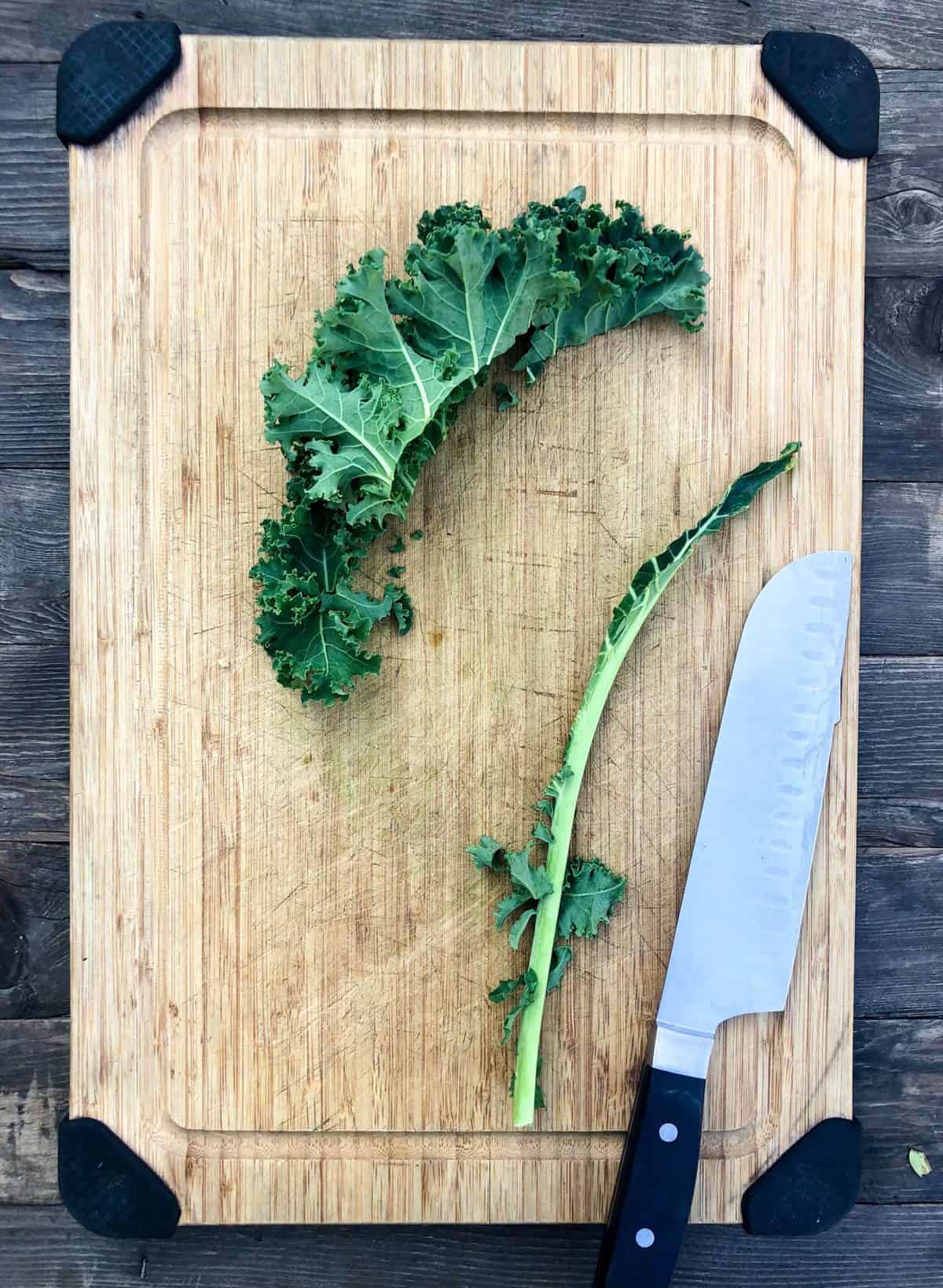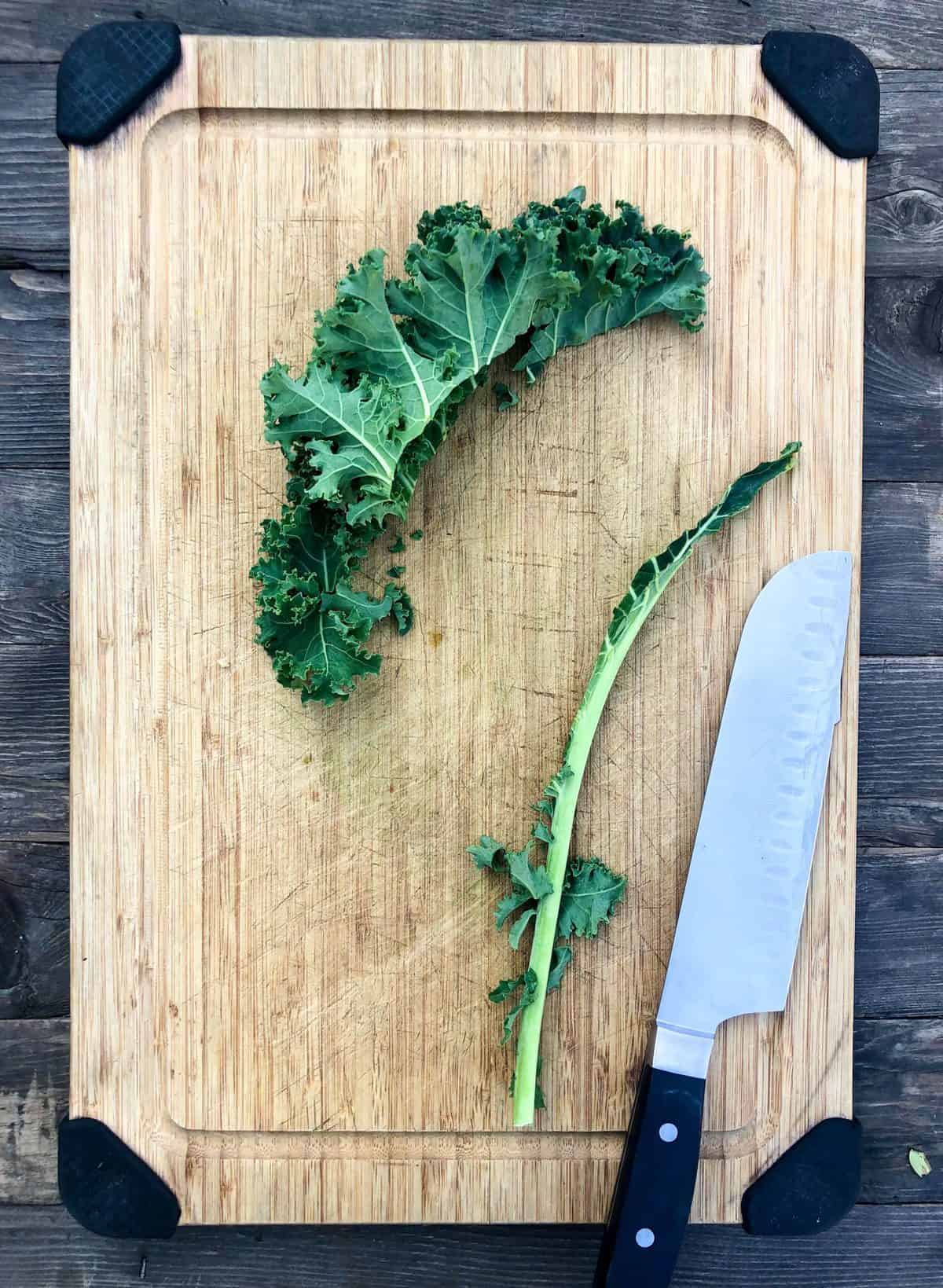 Separate each piece from the bunch and remove the stem with a sharp knife and cut the leafy part into bite-sized pieces. I don't like fighting my salads, so I make sure the leafy parts are small enough fit into my mouth.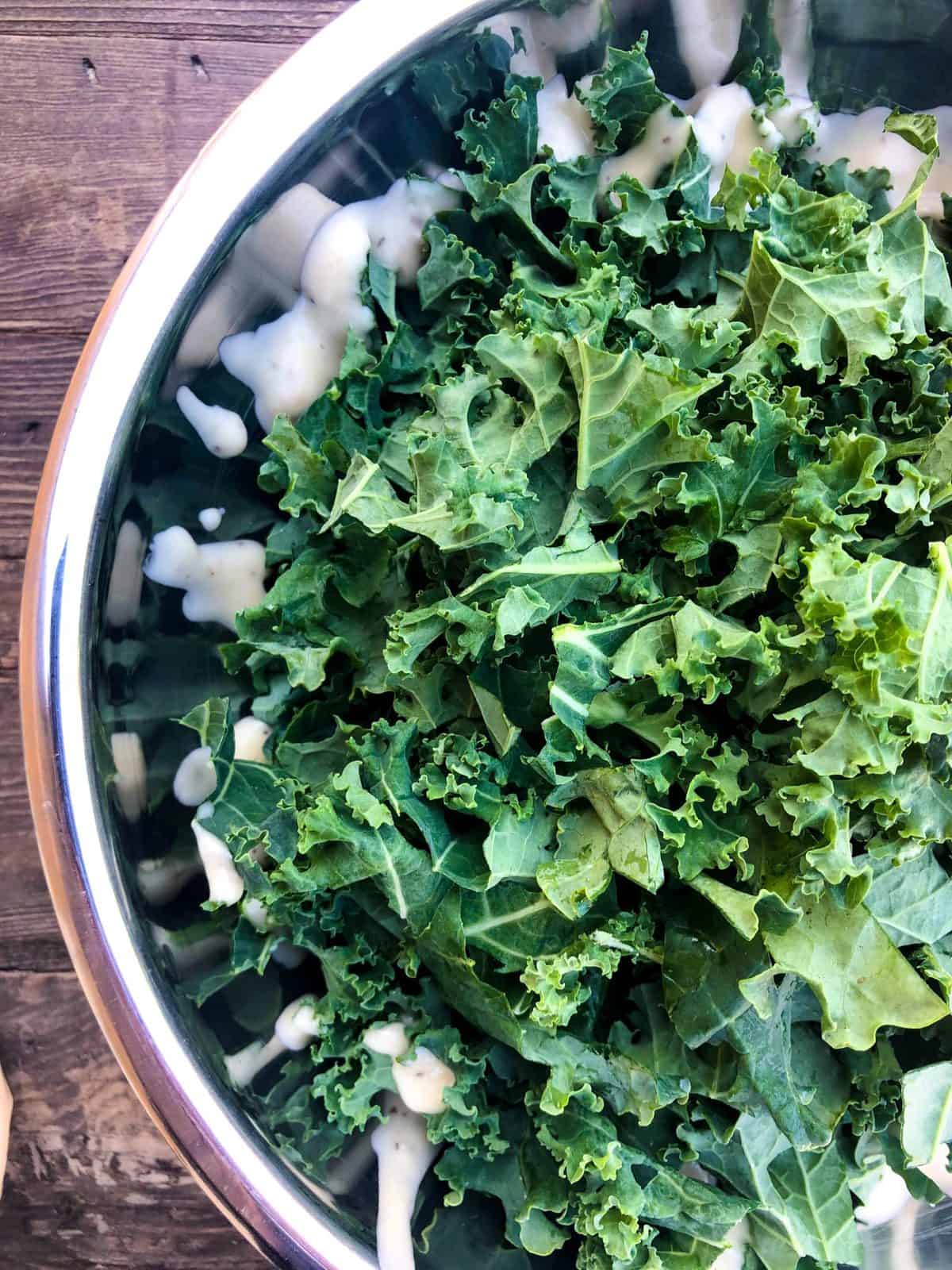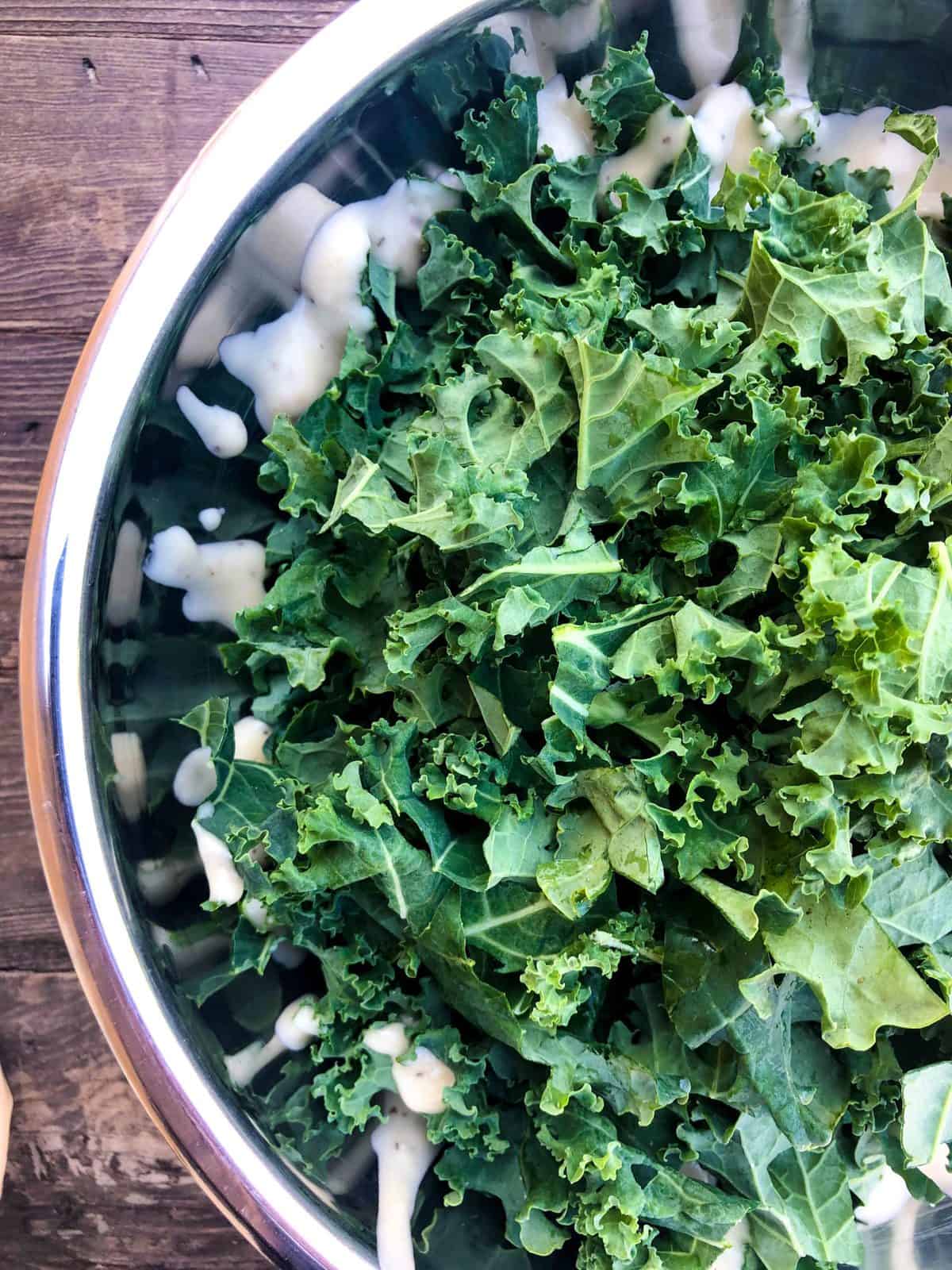 Add all the chopped kale into a bowl.
Tip number two is to drizzle the dressing around the outside of the bowl and toss. This helps eliminate large quantities of the dressing to cover only a few pieces of the kale, making them heavy and overloaded.
If you keep the dressing on the outside of the bowl when you toss, the dressing gradually works itself into the kale evenly!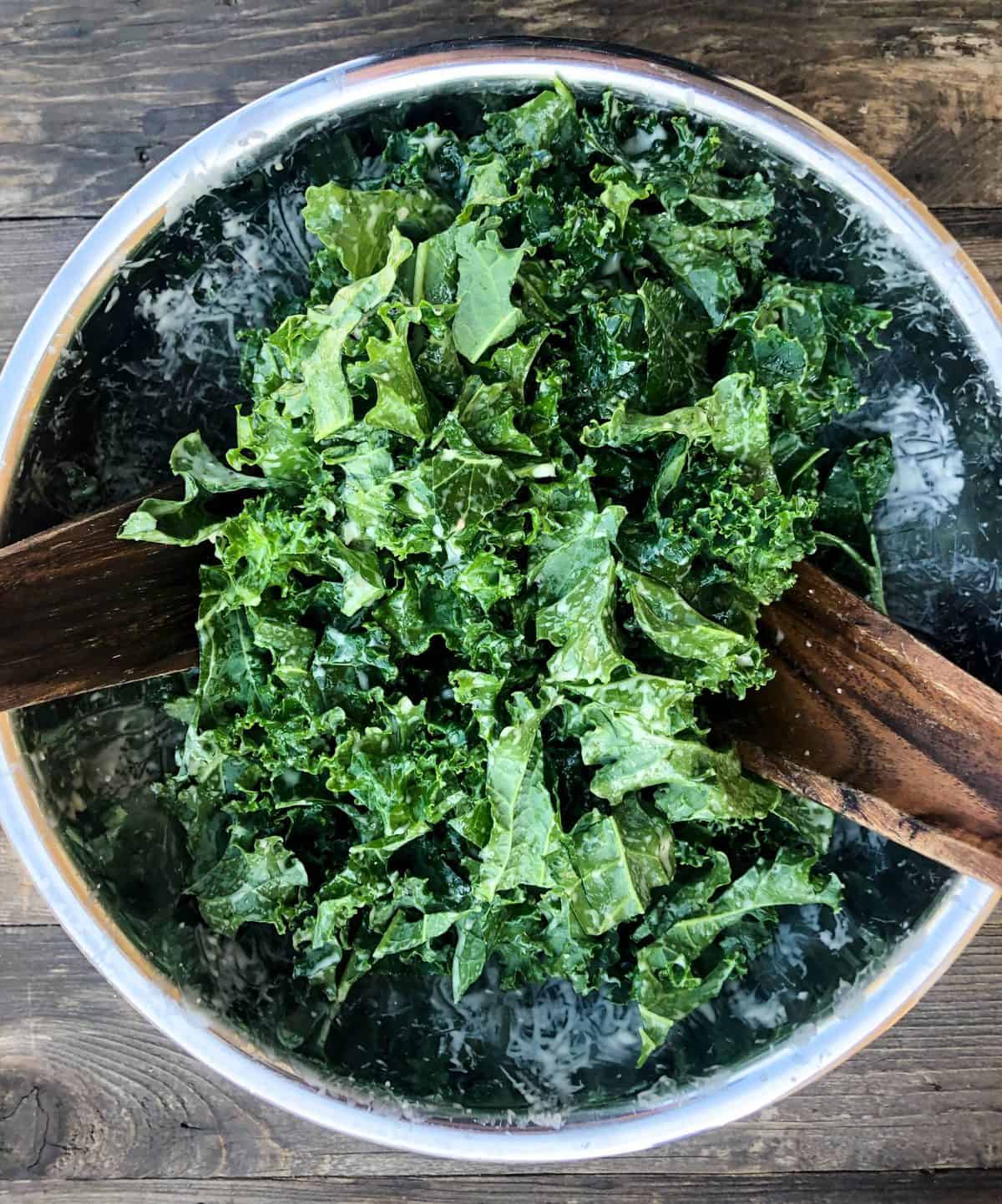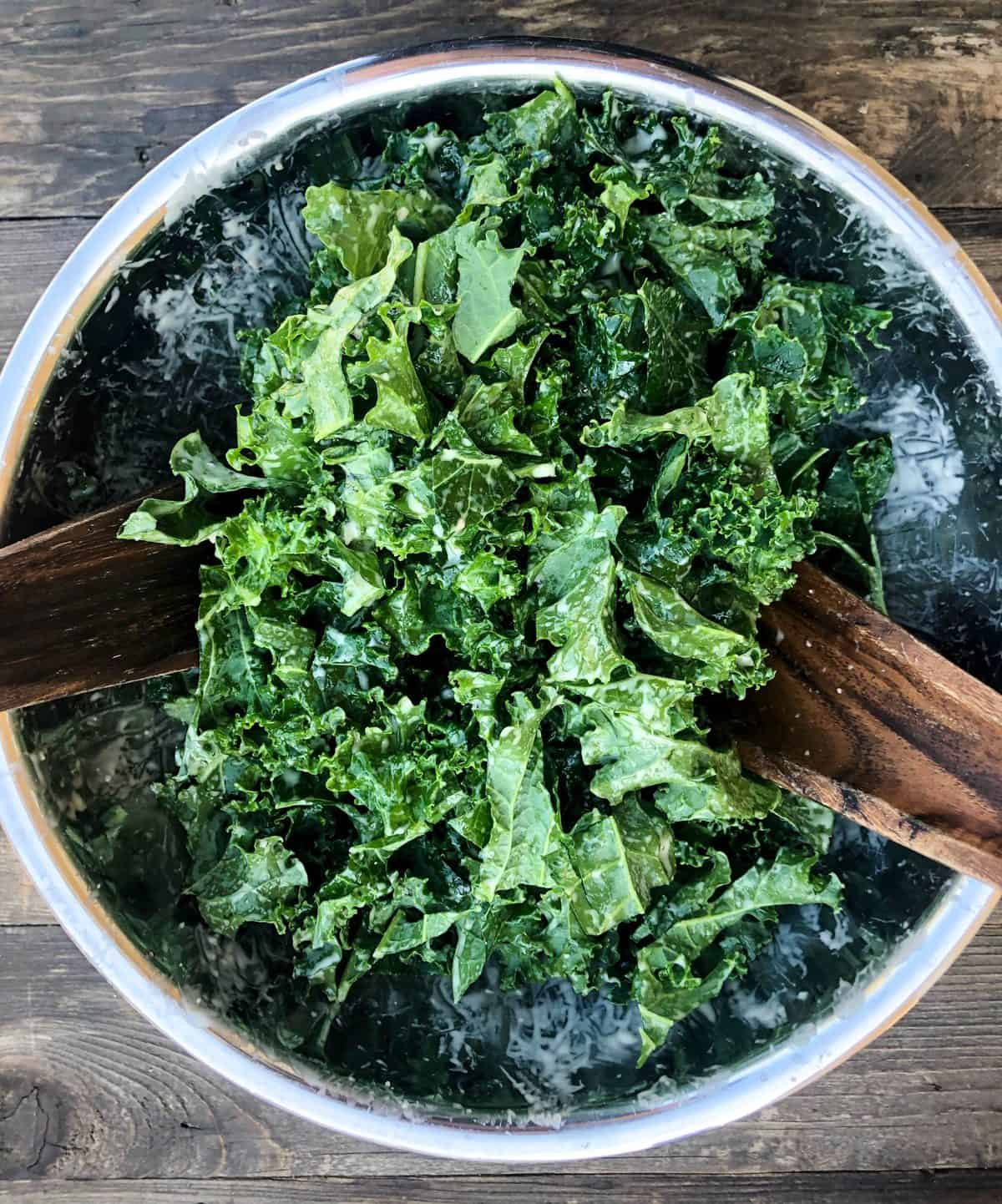 Perfect, evenly dressed kale!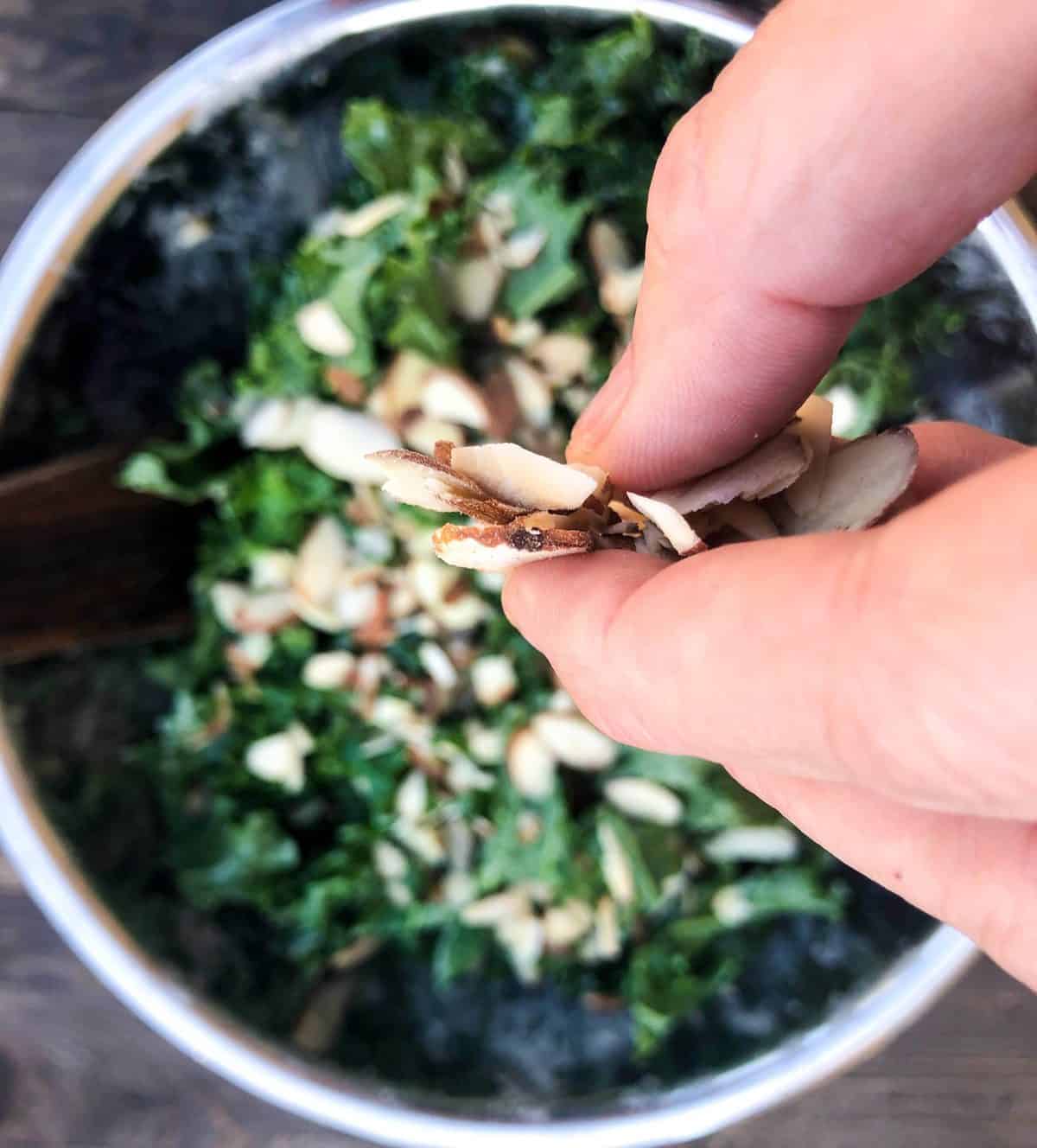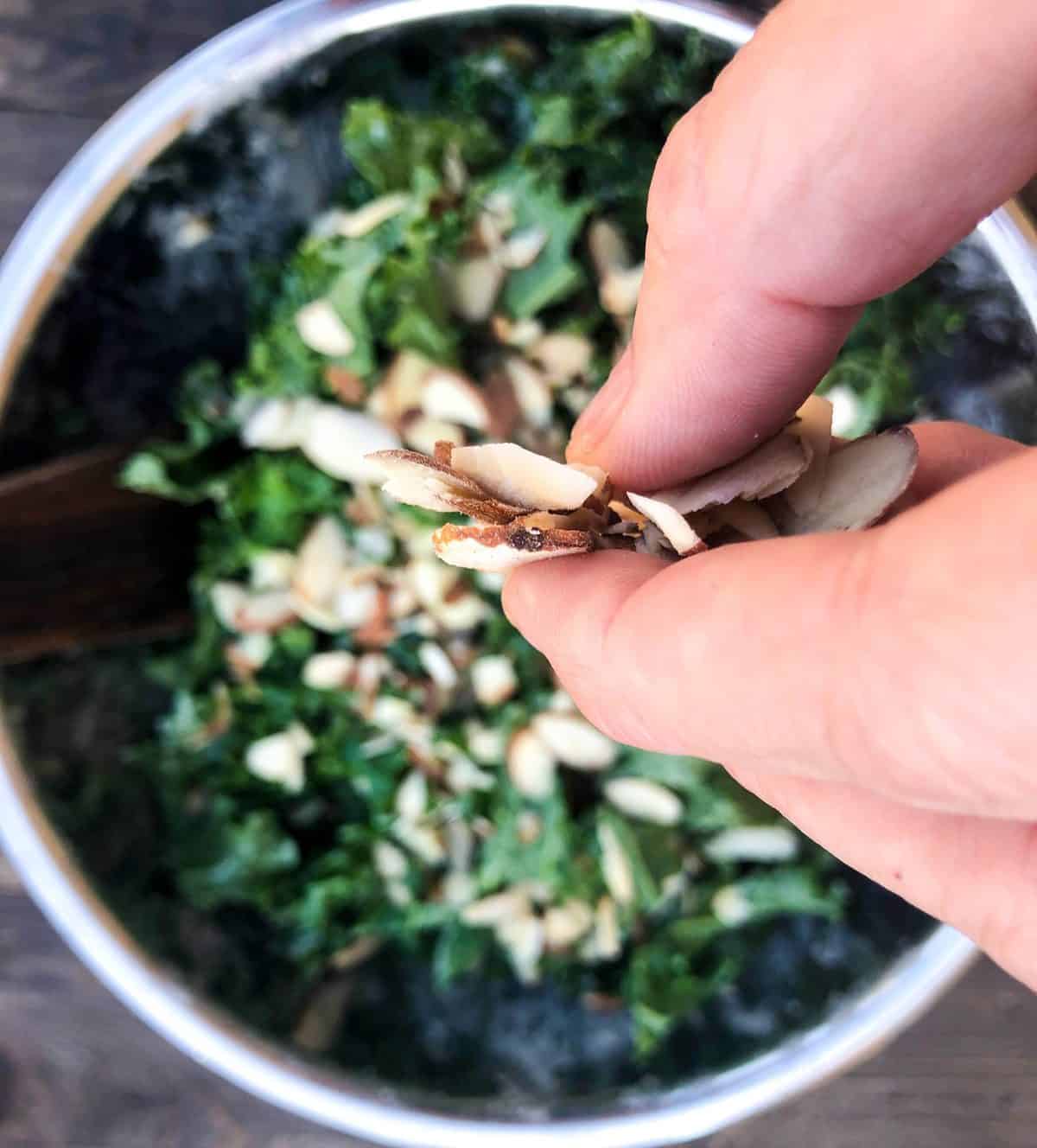 Next, add the sliced California almonds. This salad can handle quite a few, so don't be shy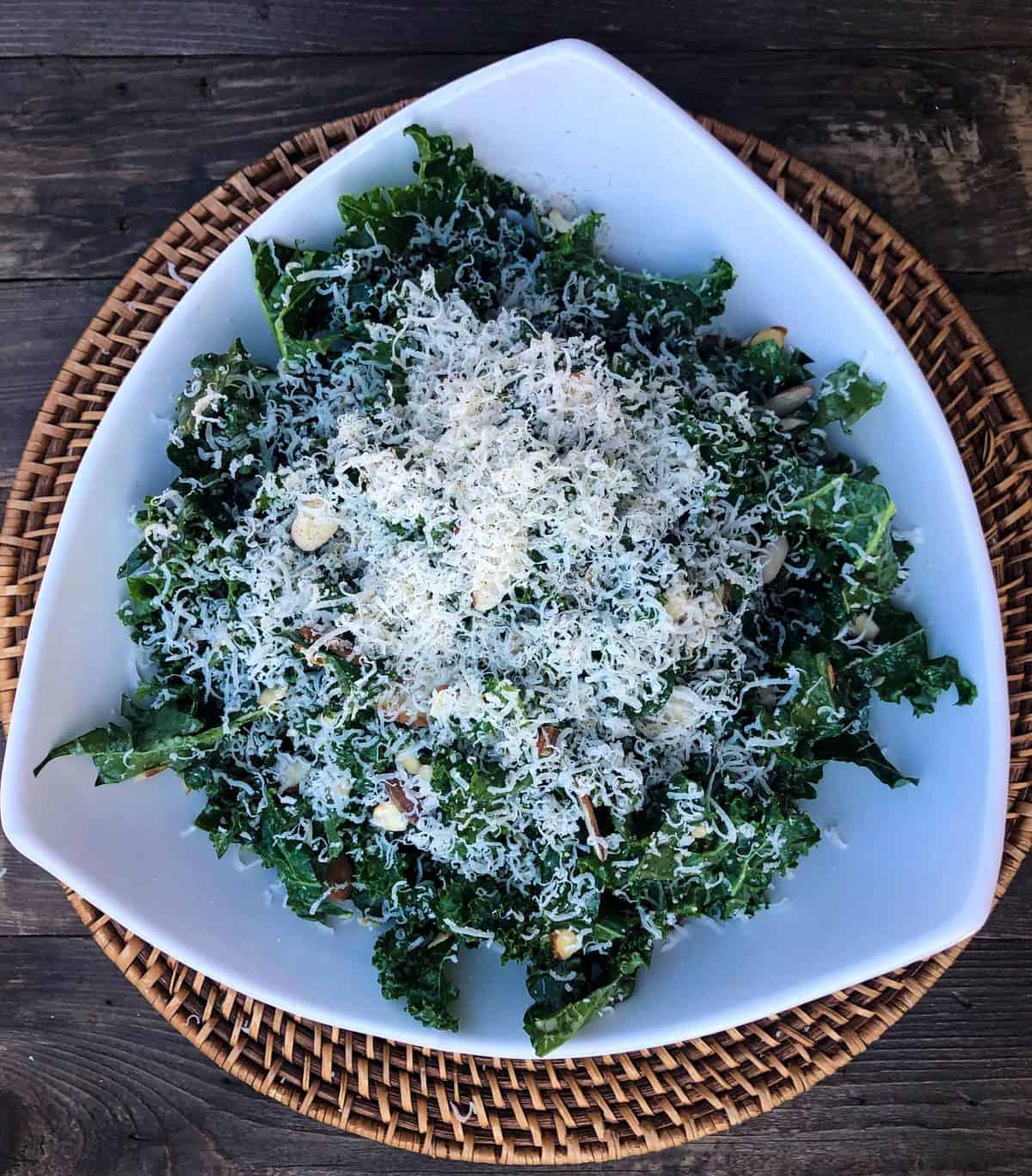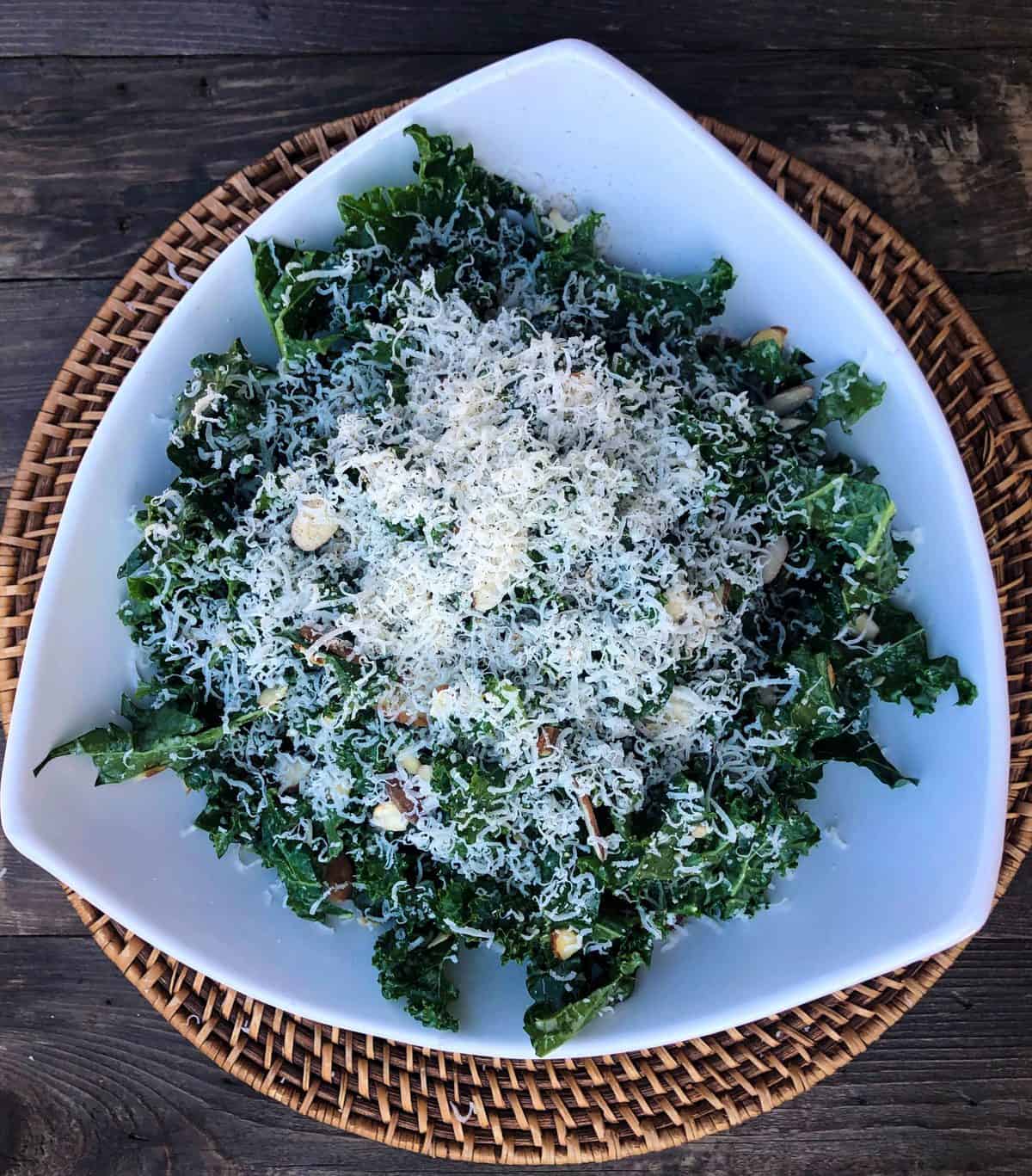 Next comes the shaved parmesan. Instead of buying pre shredded cheese, I buy blocks of cheese and using my fine cheese grater, freshly grate the cheese over the top. The fineness of the cheese helps to distribute it within the salad more evenly.
Again, this salad can handle quite a bit so grate away!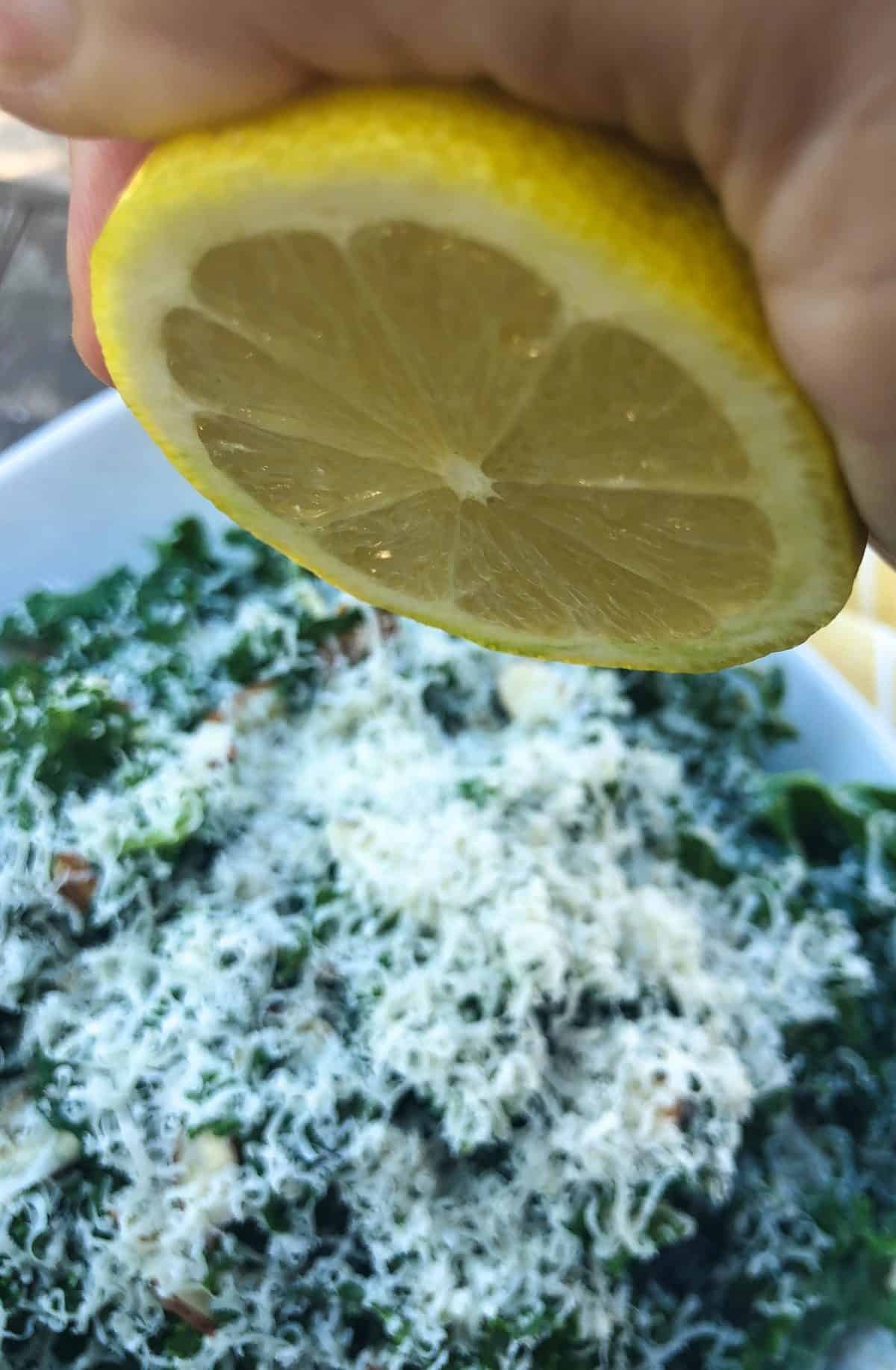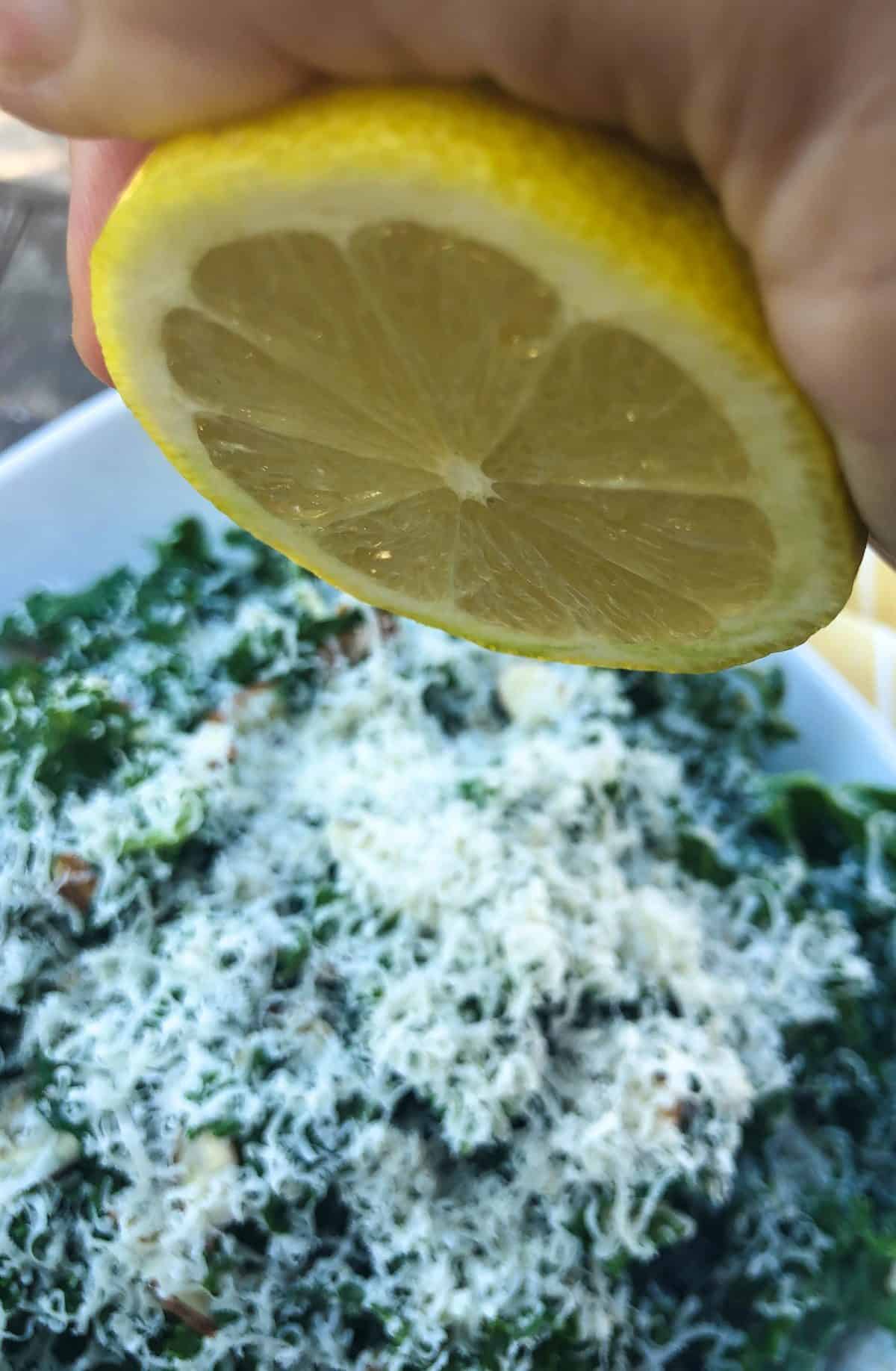 Tip number three is to squeeze a half of a lemon over the top.
It brings a bright, fresh zing to the salad!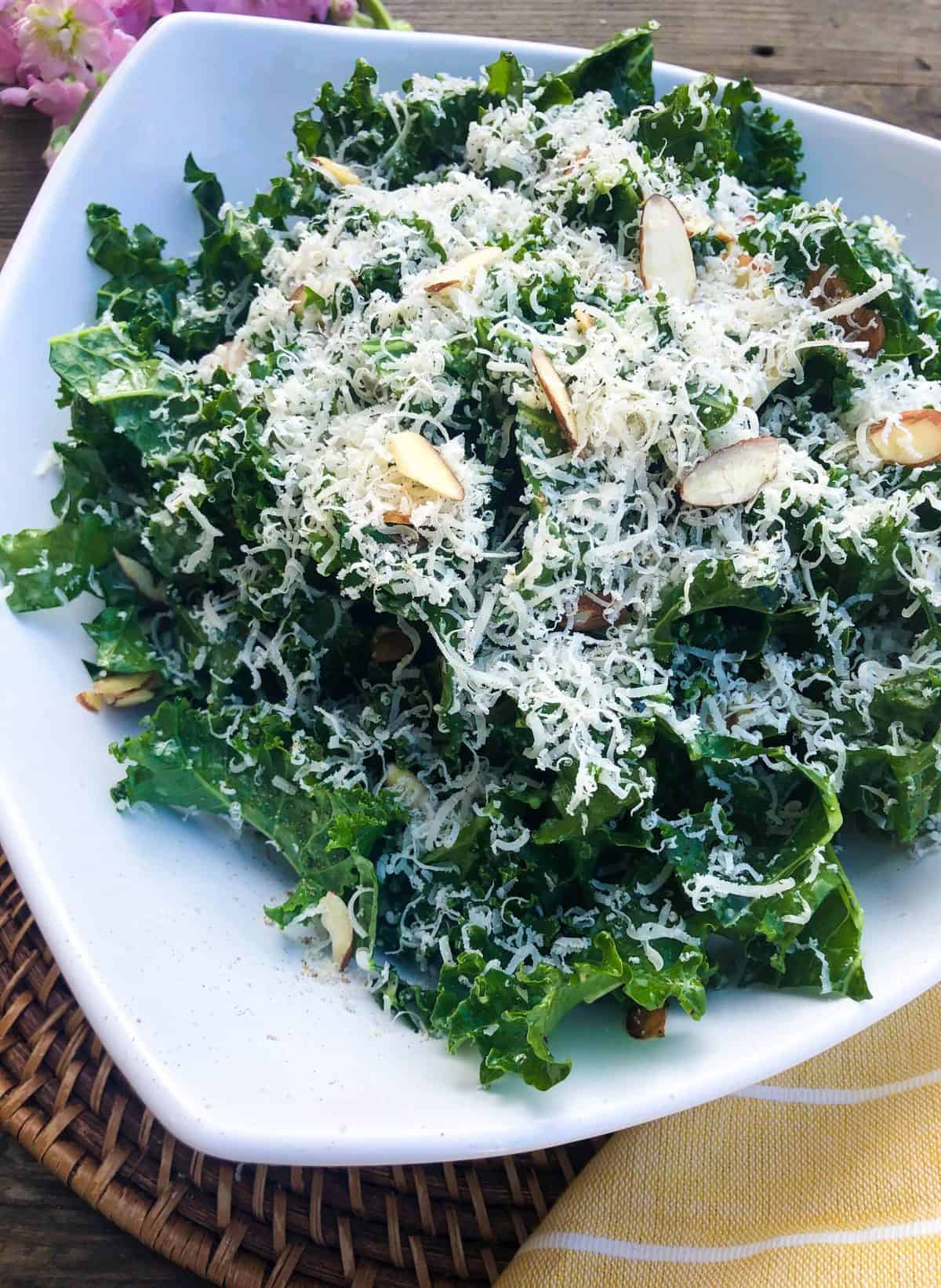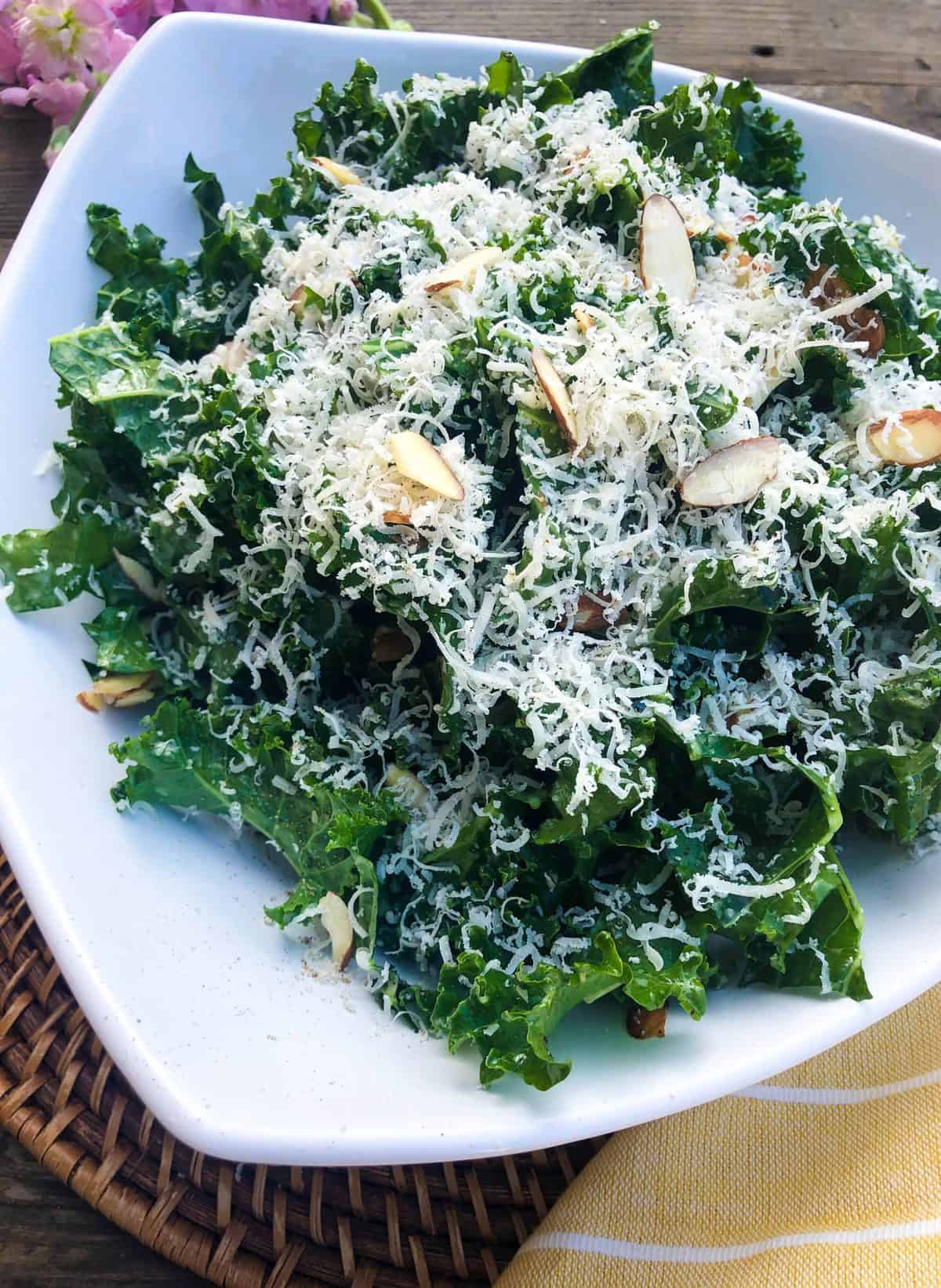 A quick dusting of cracked pepper over the top and you are good to go!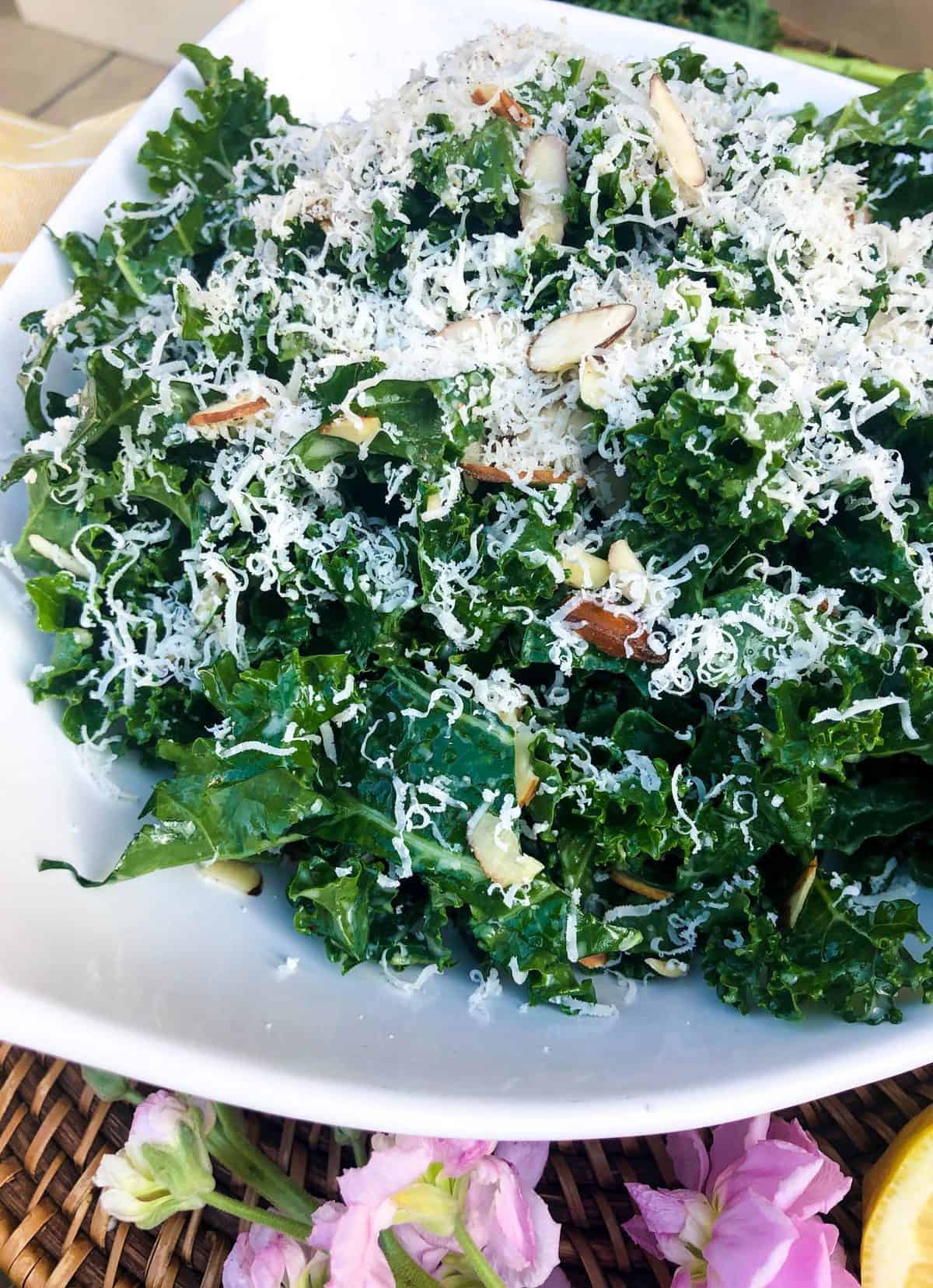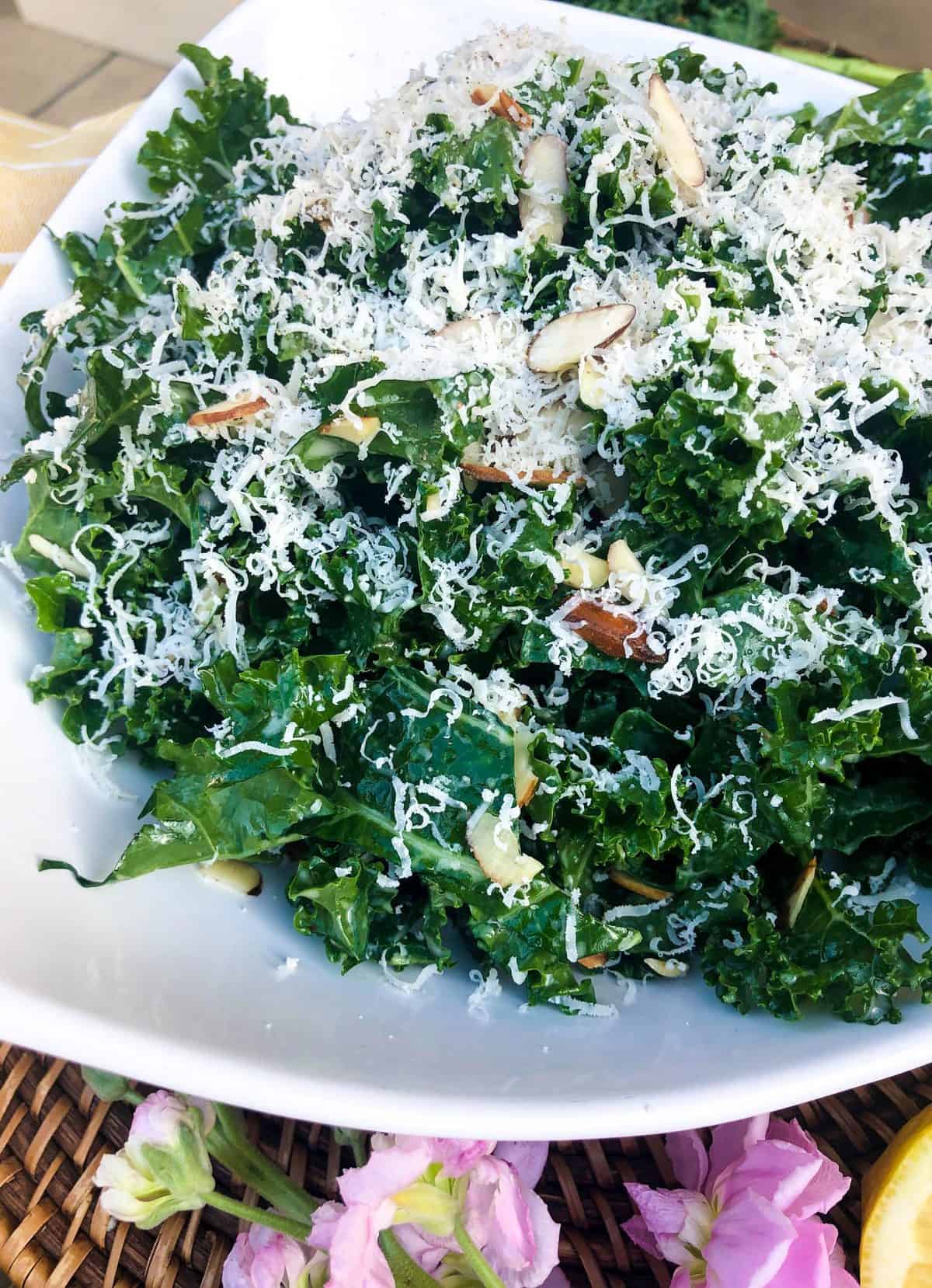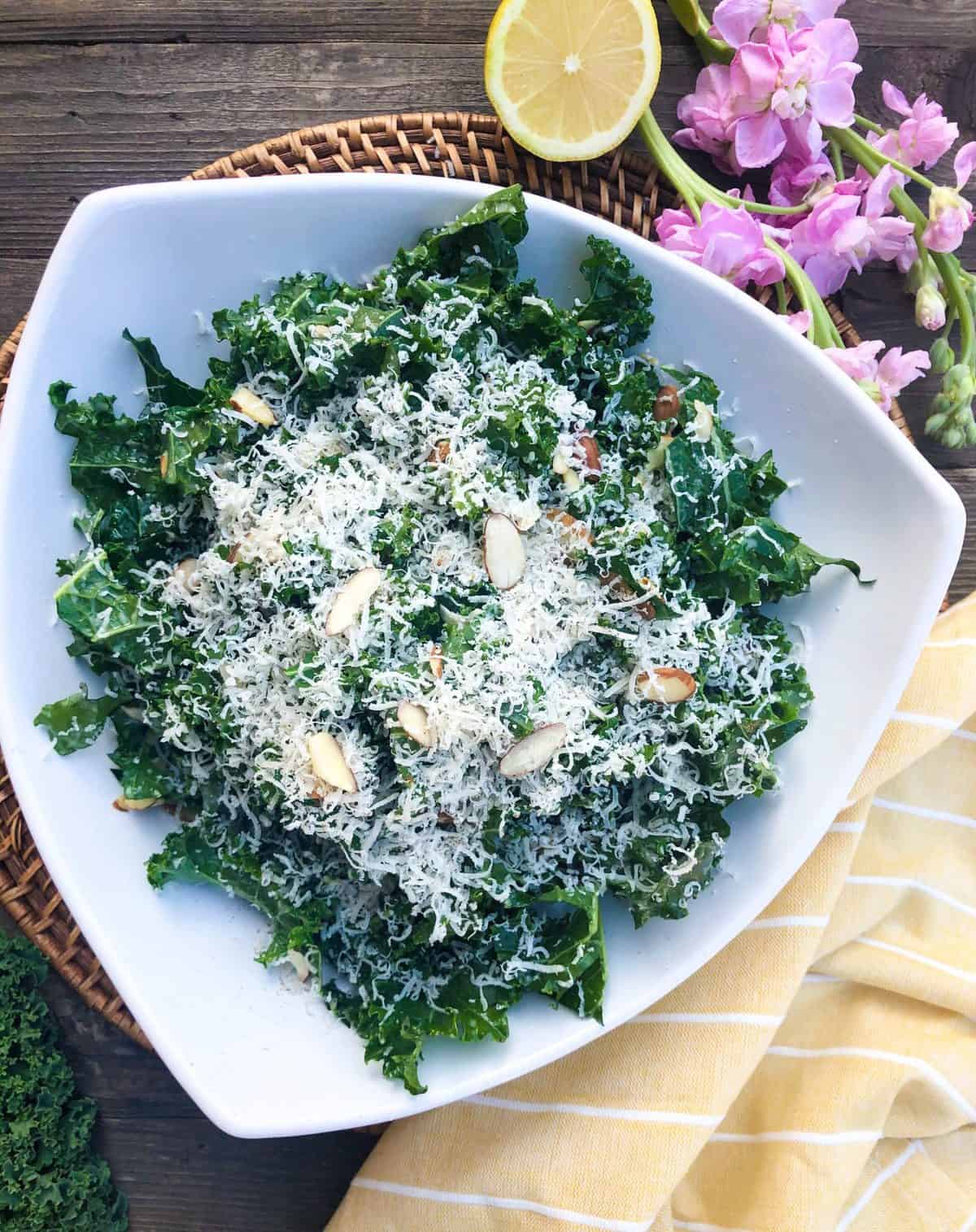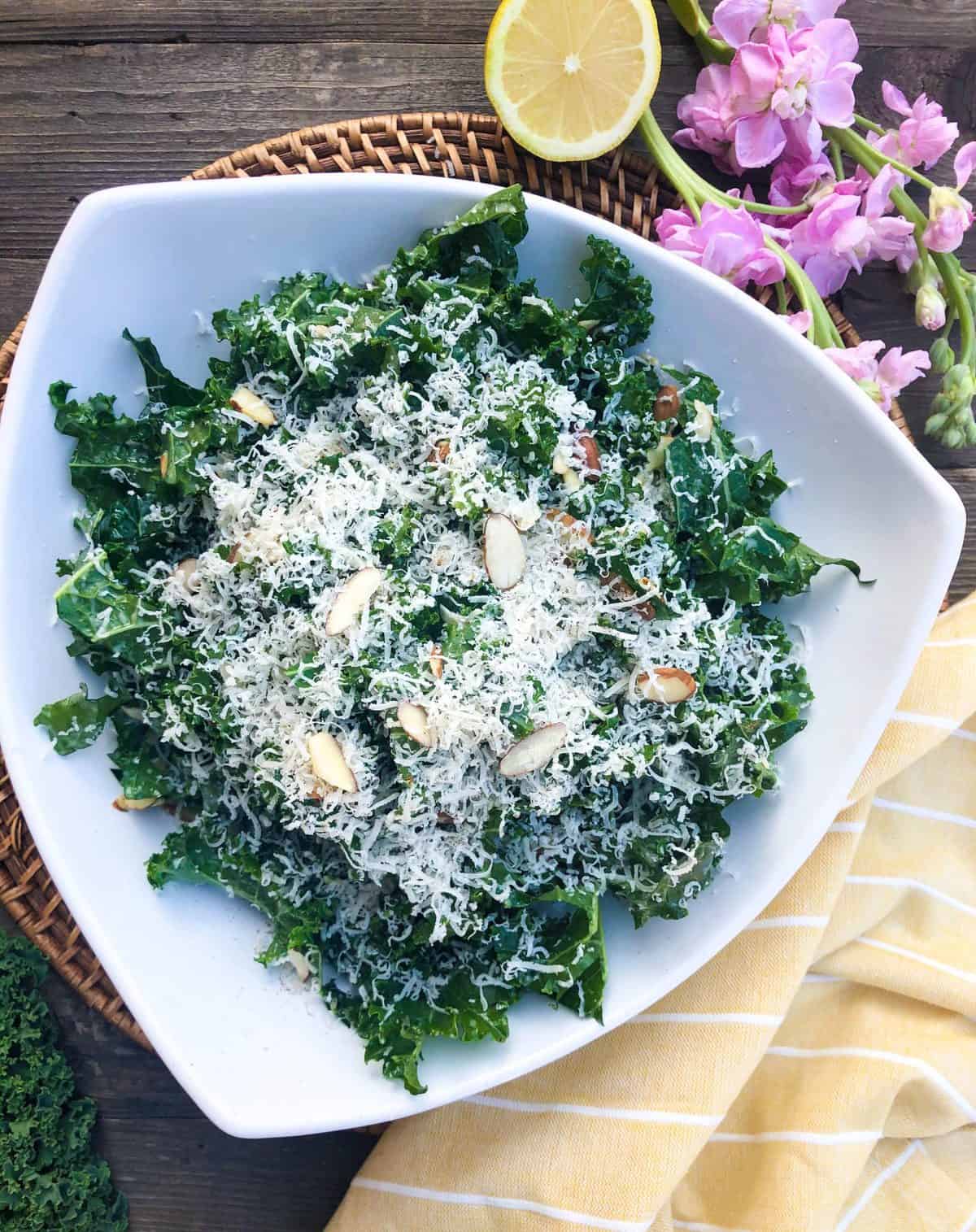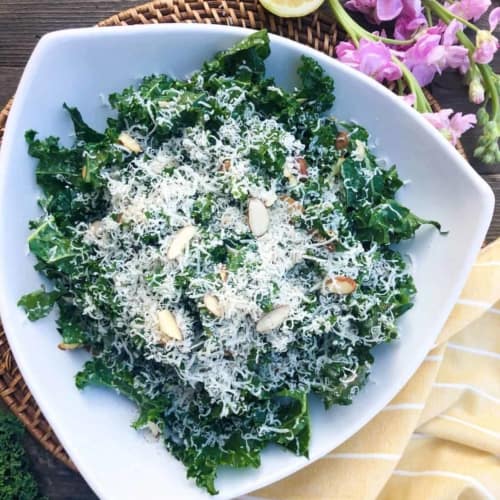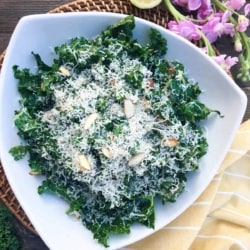 Kale Caesar Salad with Almonds
This simple salad only takes 5 minutes to make, but will leave you feeling full all day long.
Ingredients
1 bunch fresh green kale
1/3 cup sliced almonds
2 oz. fresh parmesan cheese
1/2 lemon
Caesar dressing of your choice
Instructions
Remove the stems and chop the leafy parts of the kale into bite-sized strips. Add the kale to a large bowl for mixing

Drizzle the dressing around the outside edge of the bowl and toss the salad, working the dressing into all the leaves. Add the sliced almonds and toss again. Place the salad onto a serving platter

Freshly grate the parmesan onto the top of the salad. Dust with fresh cracked pepper

Squeeze the whole half of the lemon over the entire top of the salad and serve
Nutrition
Calories: 435kcalCarbohydrates: 16gProtein: 29gFat: 31gSaturated Fat: 11gPolyunsaturated Fat: 5gMonounsaturated Fat: 14gTrans Fat: 0.01gCholesterol: 39mgSodium: 940mgPotassium: 550mgFiber: 8gSugar: 4gVitamin A: 6149IUVitamin C: 82mgCalcium: 913mgIron: 3mg