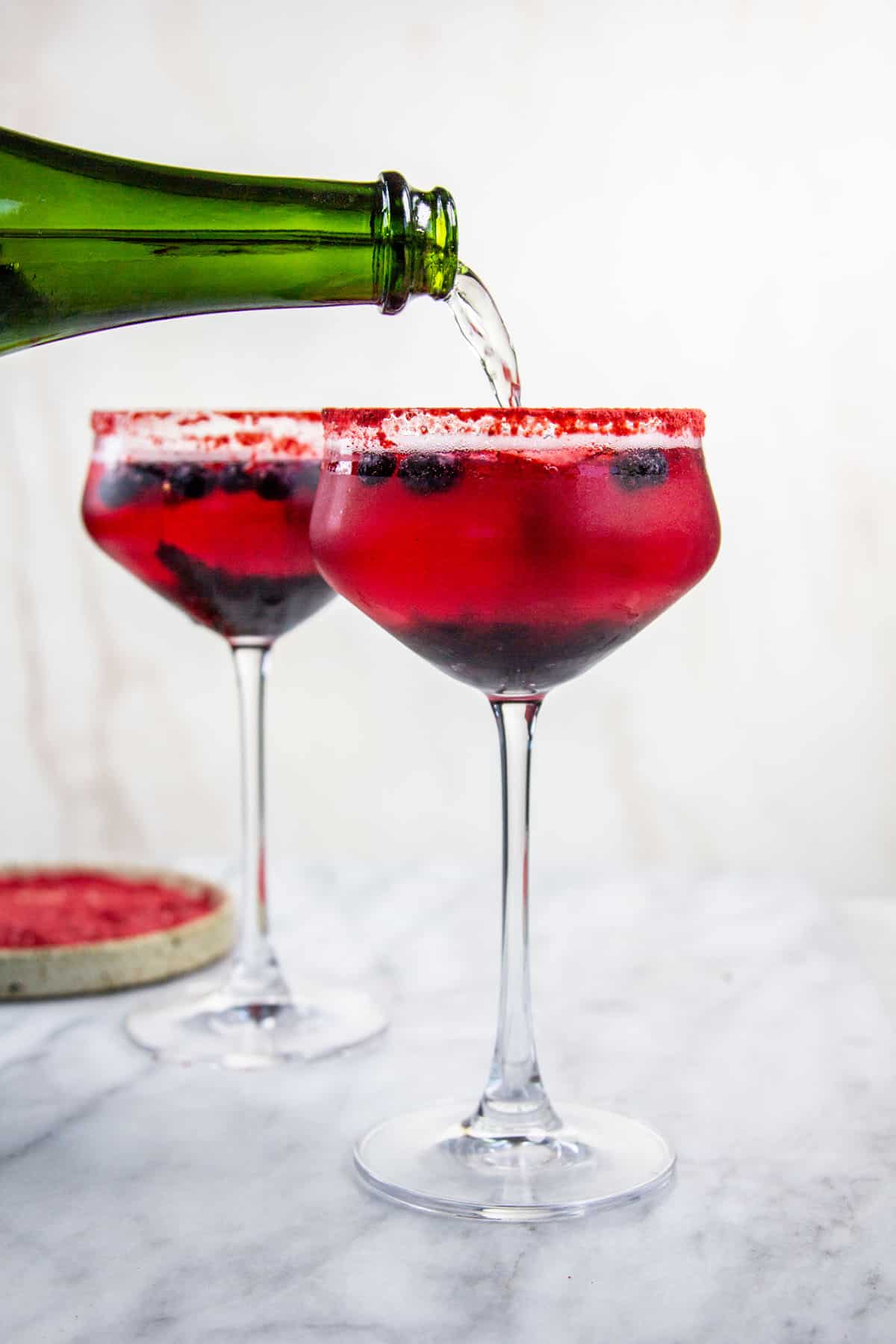 CA GROWN Blog
Discover. Learn. Connect.
A Simple Blueberry Cocktail Recipe Made with Jam
April 11, 2023
Eat the Season!
Sign Up For Weekly Recipes
« Back to Recipes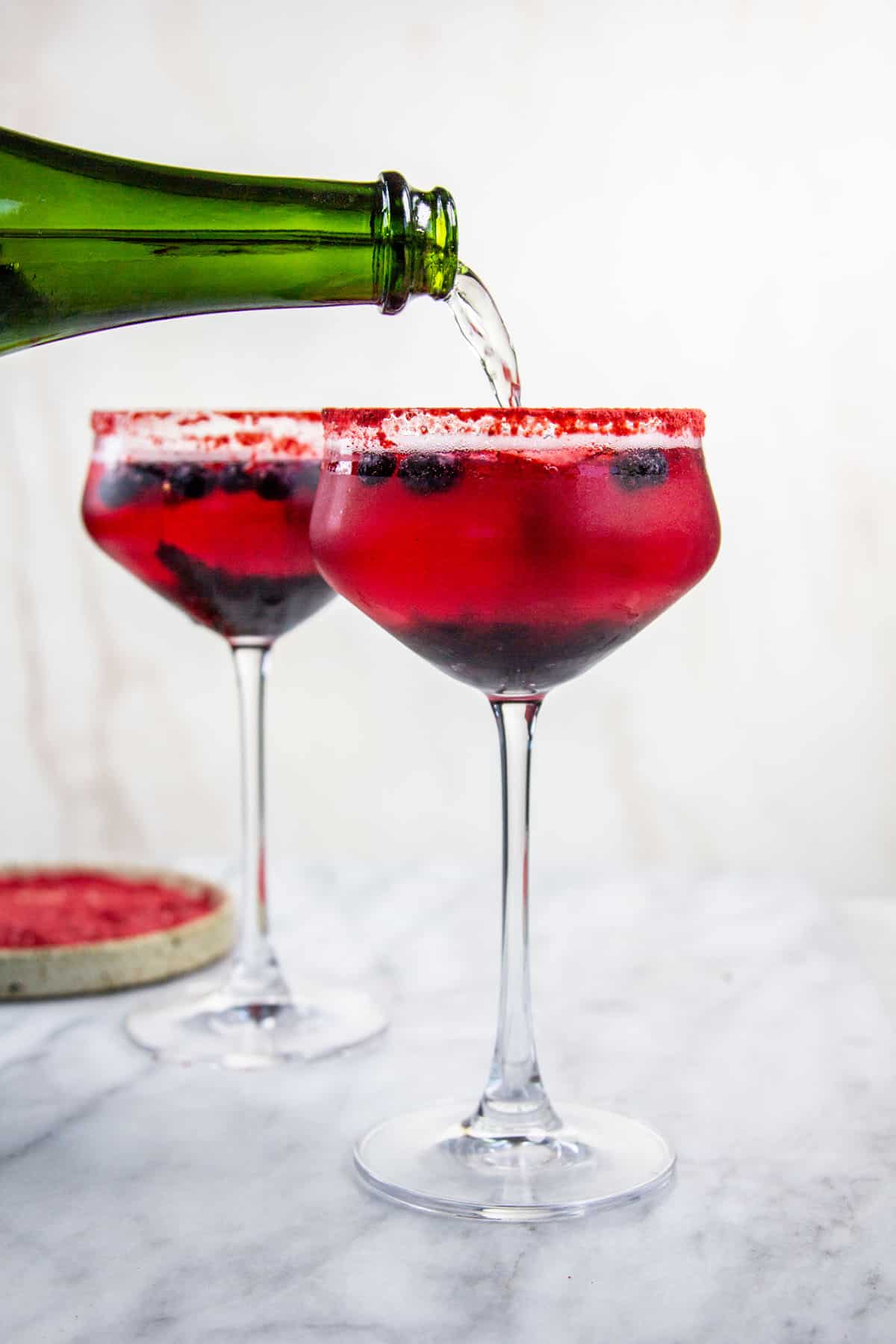 A Simple Blueberry Cocktail Recipe Made with Jam
Are you ready to indulge in a cocktail that perfectly balances sweet, tart, and bubbly? Then you have to try our California-Grown Sparkling Blueberry Cocktail! This delightful concoction features homemade blueberry jam and California sparkling wine for an effervescent berry-laced cocktail that's almost too easy to sip.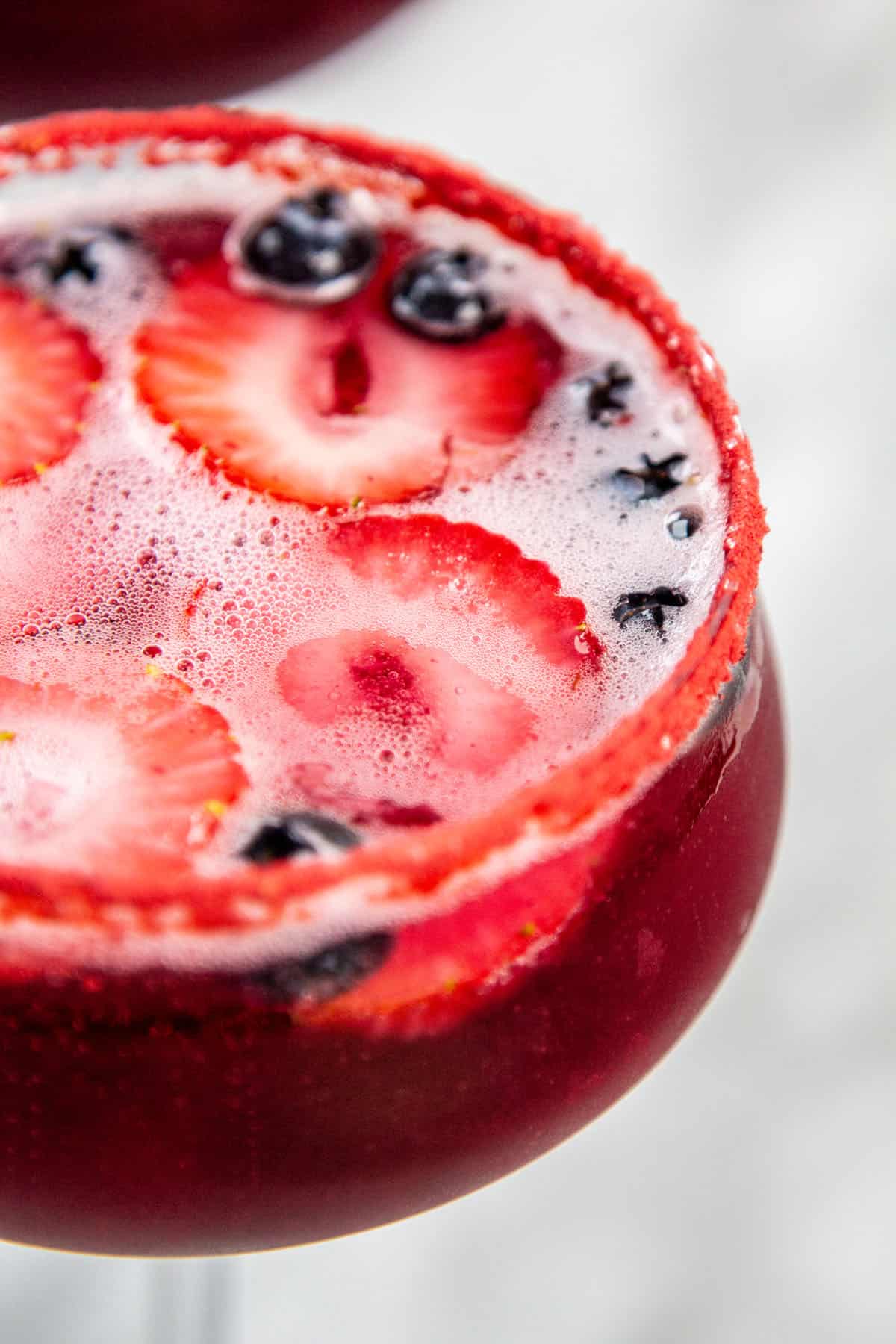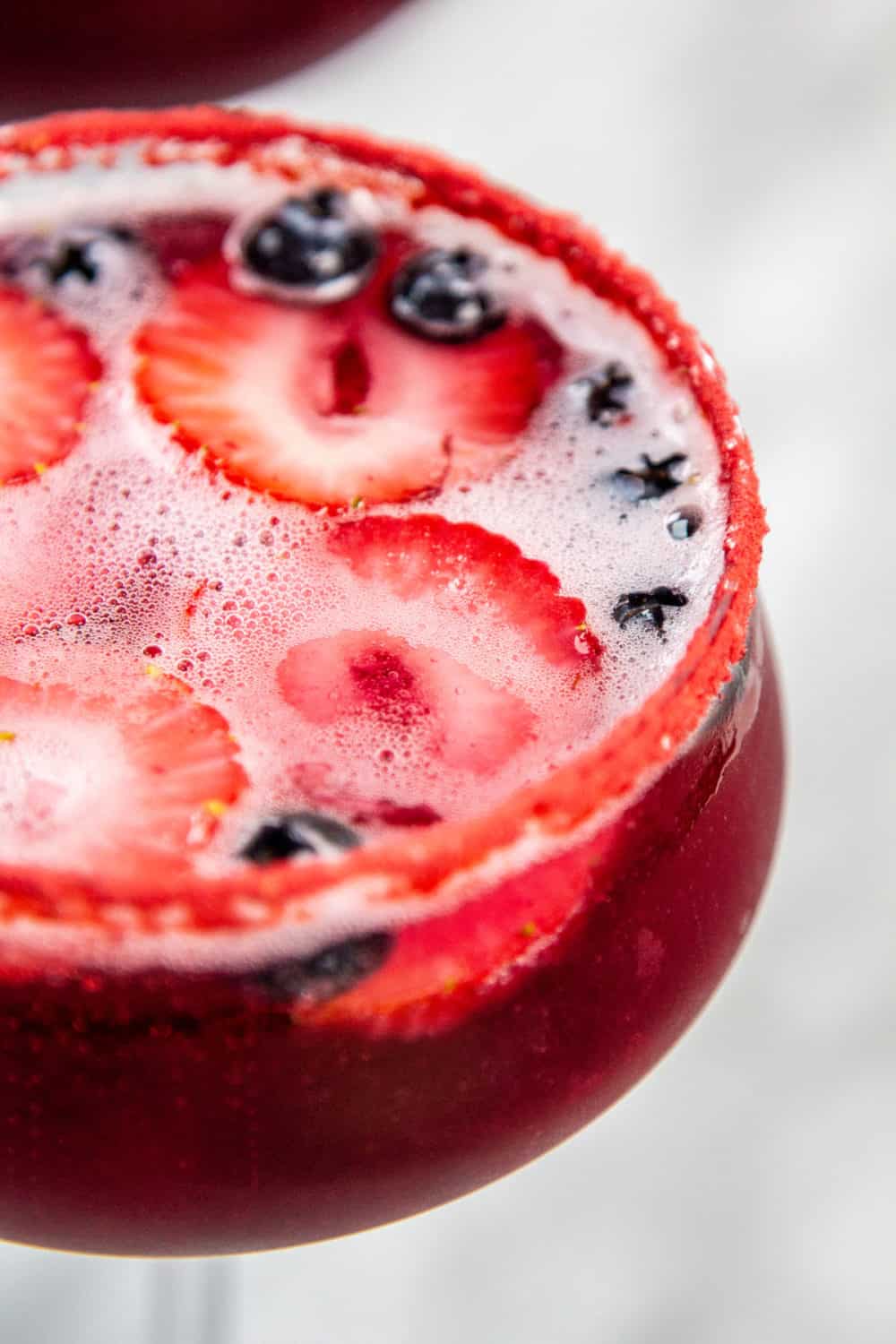 Effortless Elegance in a Glass: The Perfect Sparkling Blueberry Cocktail Recipe.
This is one of the simplest cocktail recipes that we've ever shared, and it's so delicious that we are pretty sure it is going to be a huge hit. This cocktail has 2 major components, a homemade blueberry jam that we also use to make our blueberry coffee cake and sparkling wine from California.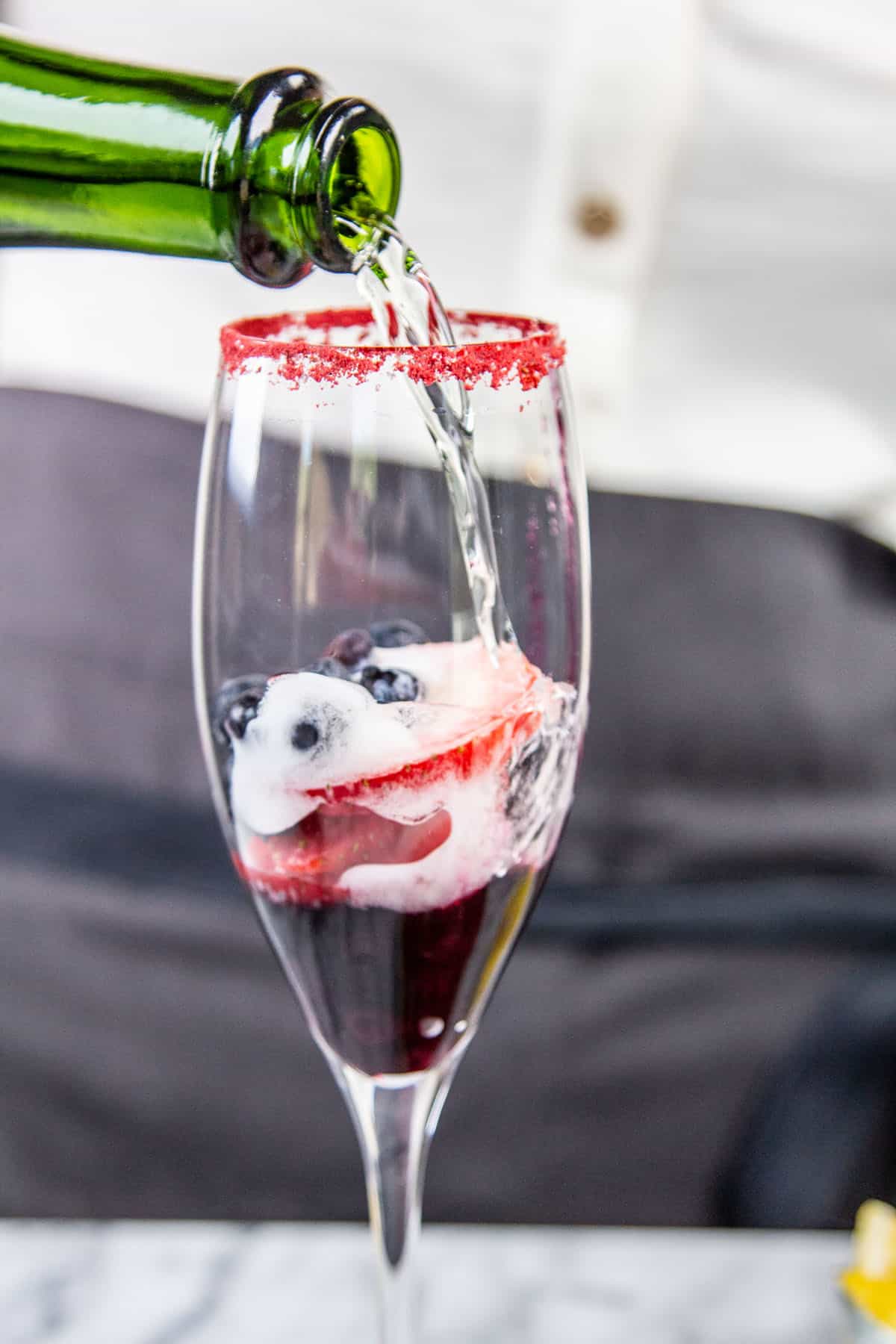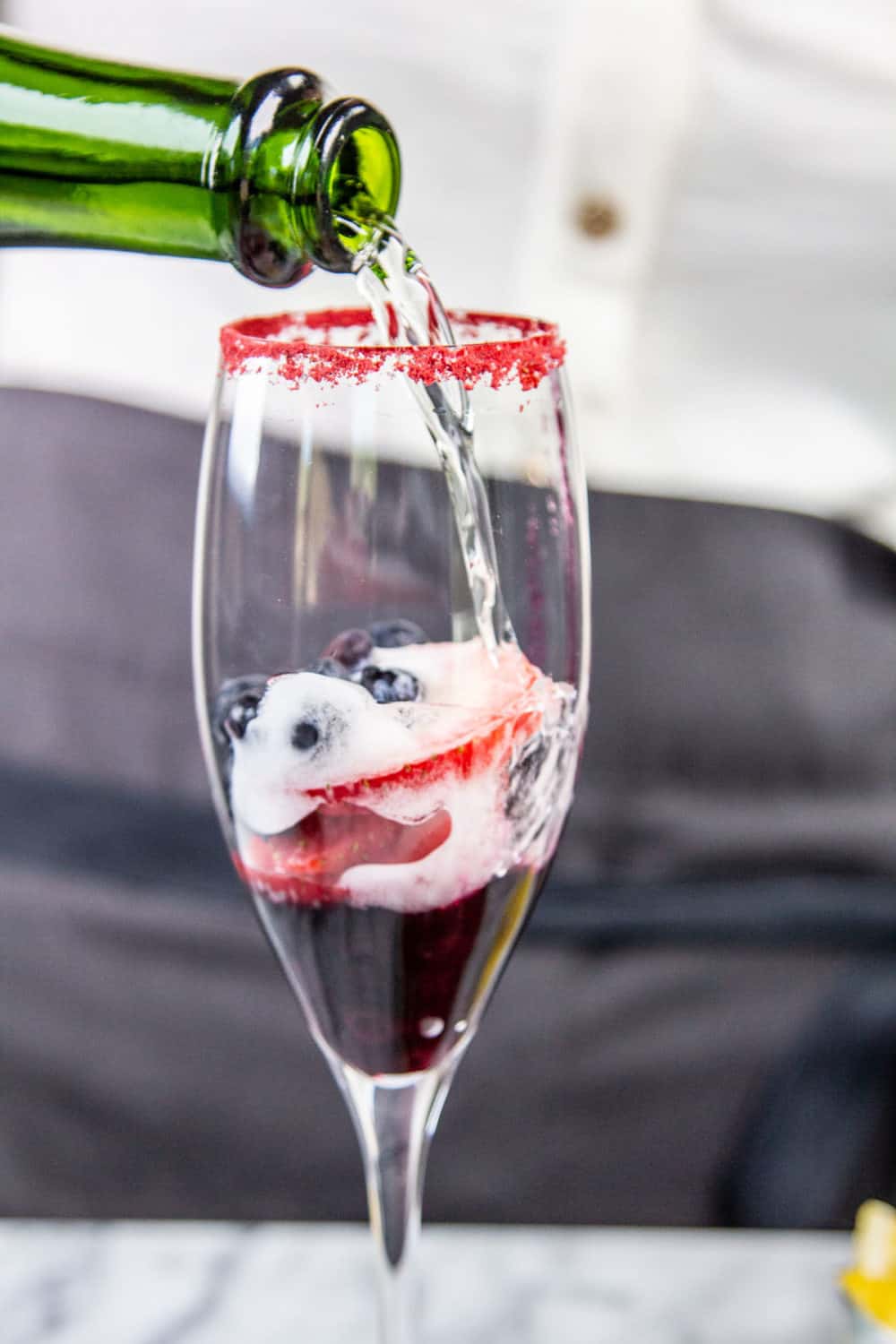 More California-Grown Wine-Inspired Cocktails to Try Next!
California sparkling wines come in different styles, from very dry to sweet and fruity, so there's something for everyone. People love choosing these wines for parties and special events and making delicious cocktails like this simple Sparkling Blueberry Cocktail or one of the other delicious wine-based cocktails below.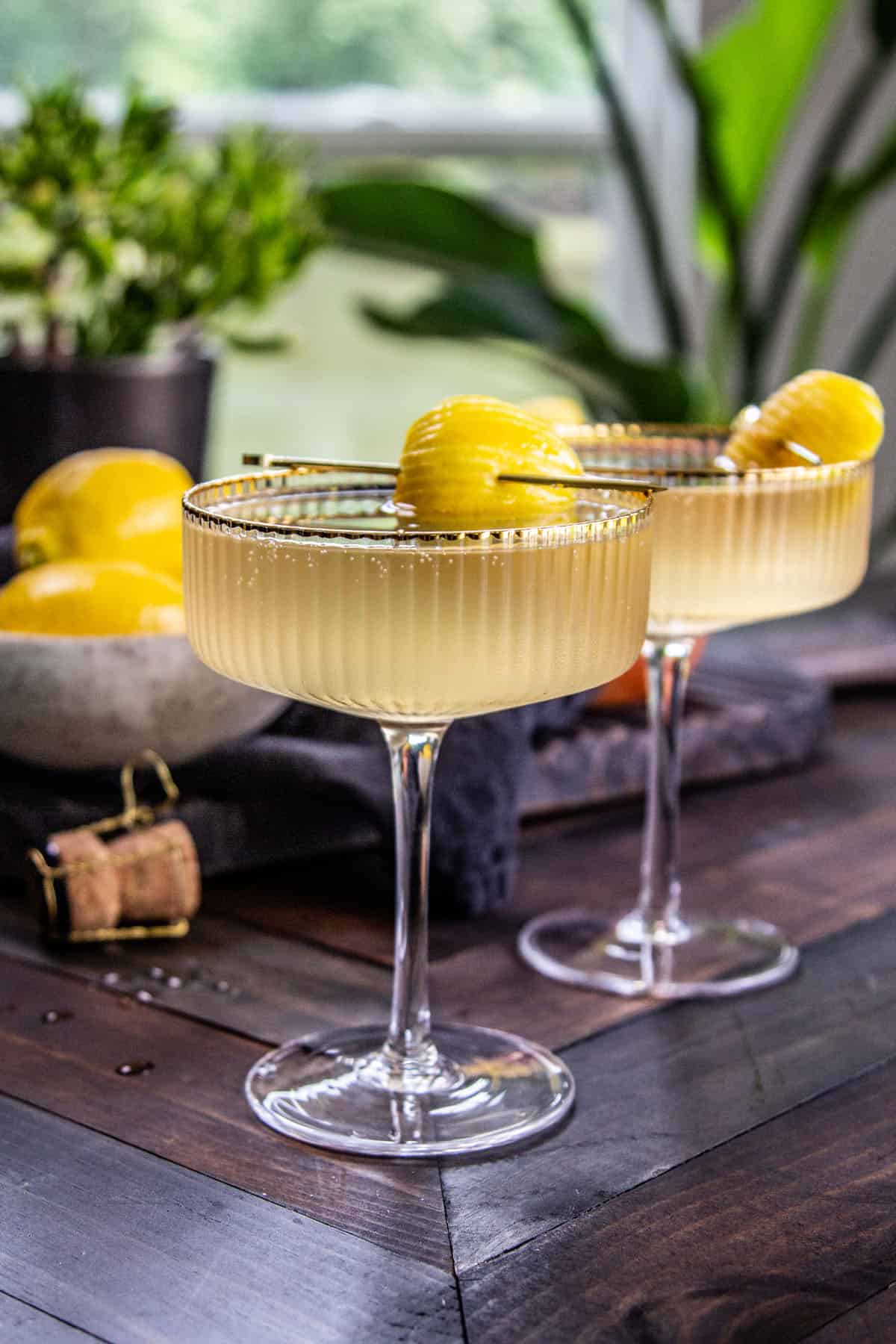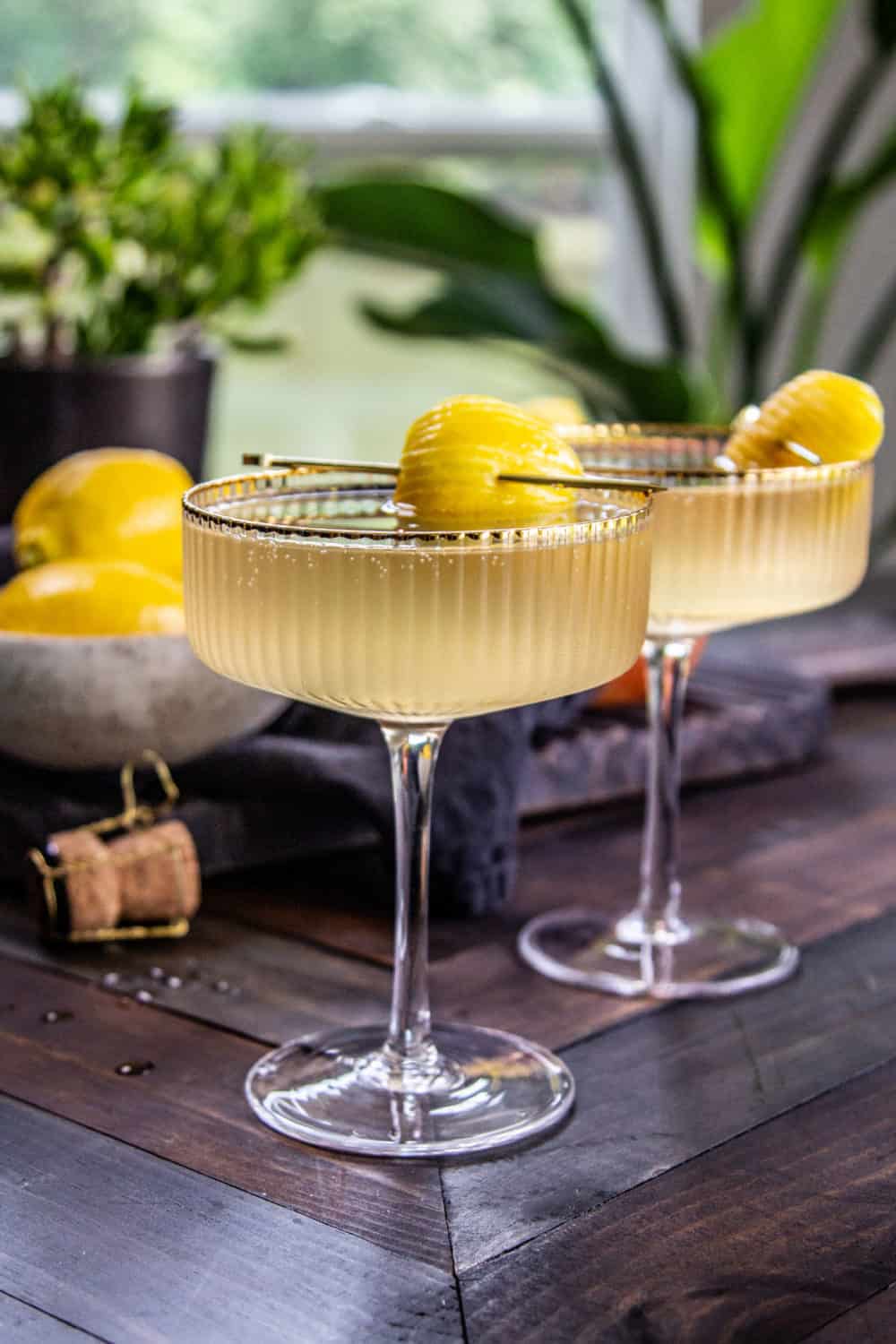 More delicious ways to devour California Blueberries.
California blueberries are a delightful fruit with a reputation for their exceptional flavor and quality. Grown in the fertile soil and under the warm sunshine of the Golden State, these blueberries benefit from a unique climate that allows them to thrive and develop a perfect balance of sweetness and tartness.
These versatile berries can be used in a variety of recipes, from blueberry and jams to savory dishes and refreshing cocktails.
BE SURE TO SHARE YOUR BLUEBERRY COCKTAIL CREATIONS WITH US BY SNAPPING A PIC AND TAGGING US ON SOCIAL USING #CAGROWN.
Craving more CA Grown goodness? Follow us on Pinterest for fresh and fabulous recipe inspiration!