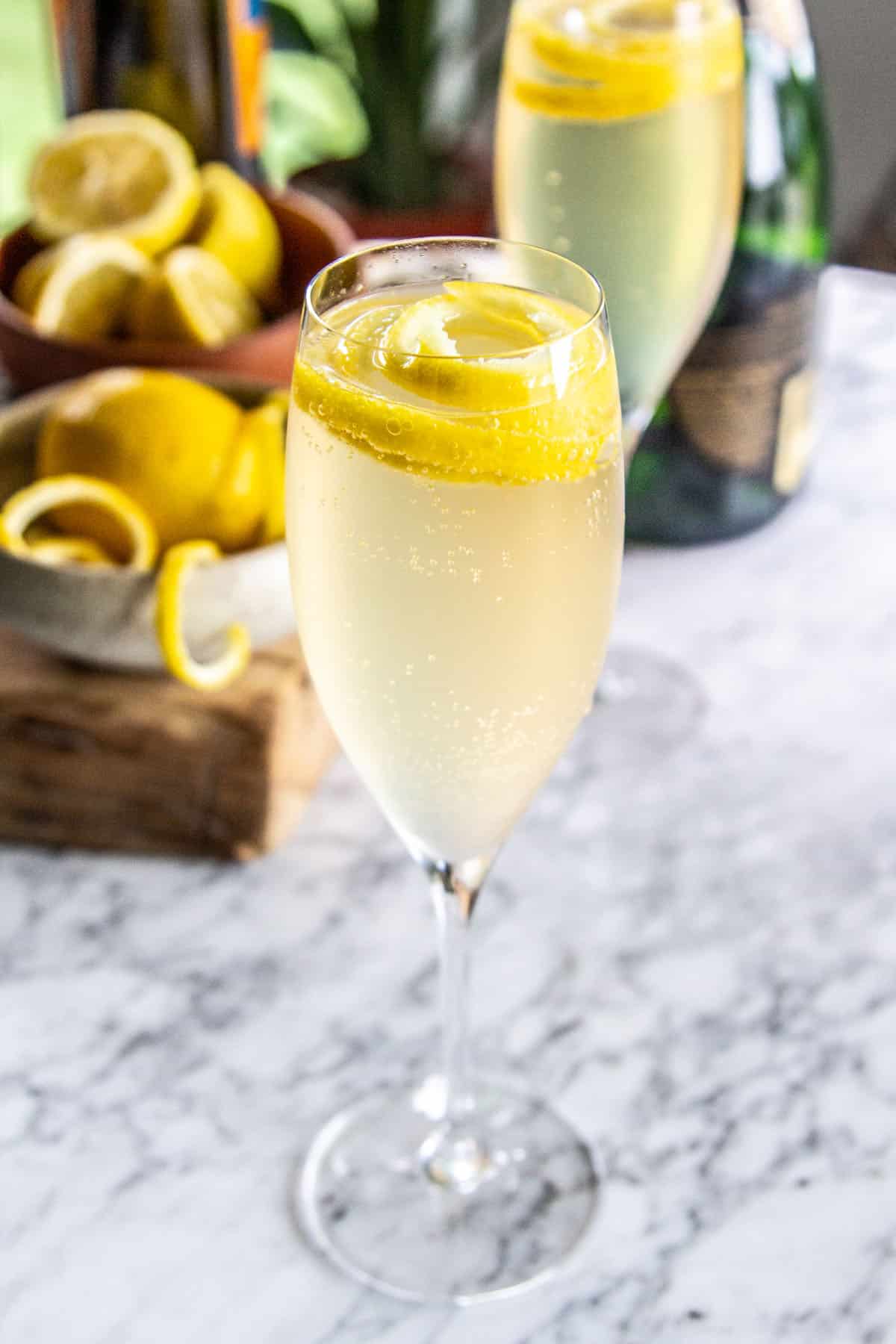 CA GROWN Blog
Discover. Learn. Connect.
A Simple Lemon Cocktail To Celebrate The Golden State
September 8, 2022
Eat the Season!
Sign Up For Weekly Recipes
« Back to Recipes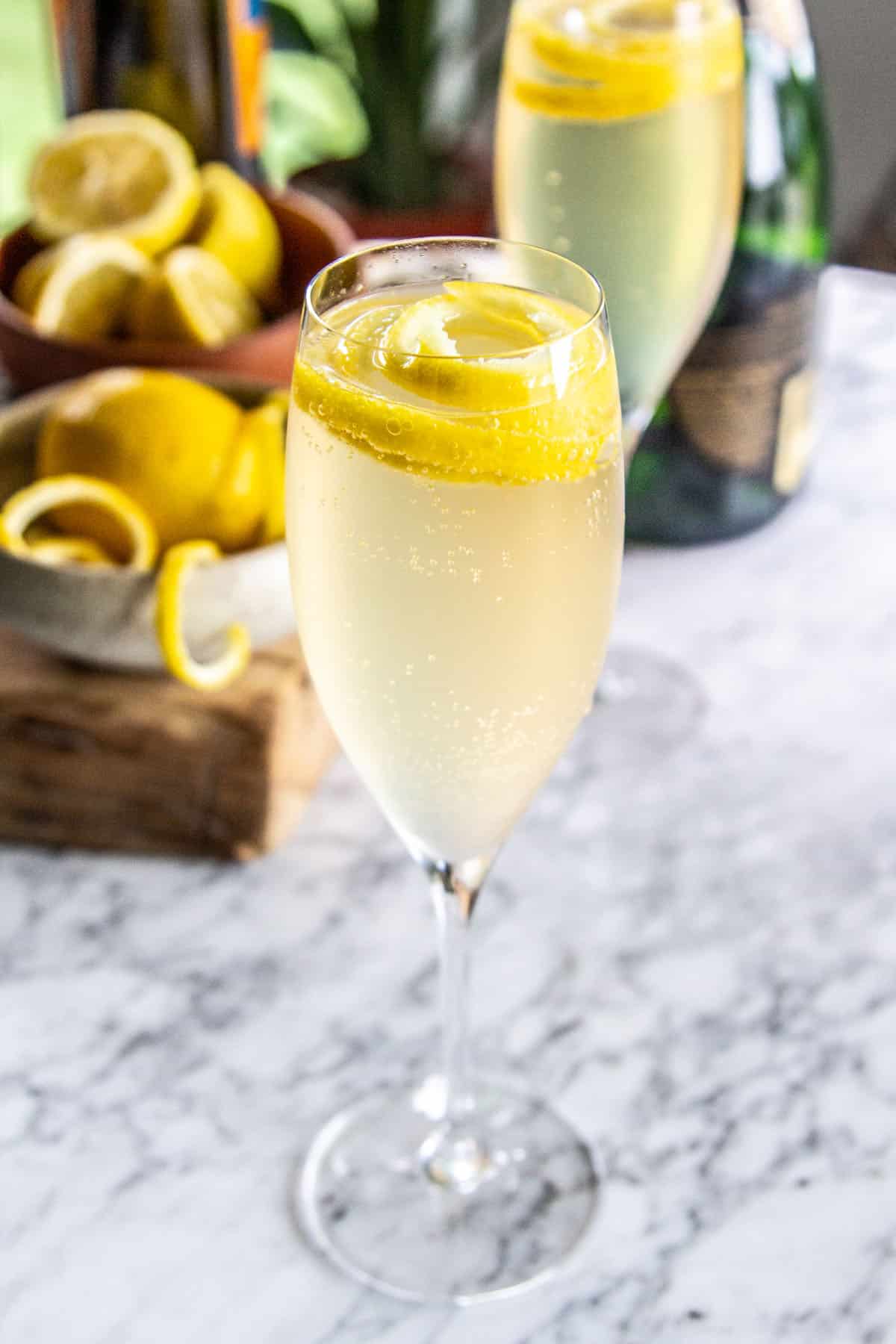 A Simple Lemon Cocktail To Celebrate The Golden State
This sensational lemon cocktail is as bright and effervescent as the ocean views you'll see driving down California SR75 to sunny San Diego. If you are a fan of a classic French 75 you will love our So Cal-inspired spin. This lemon cocktail calls for dry vermouth from California in place of the gin that is called for in the classic version.
What is a California 75 cocktail?
Fans of a classic French 75 will love our California-inspired twist to this lemon cocktail! A classic French 75 contains gin, fresh lemon juice, simple syrup, and Champagne. Our California-grown version is similar in flavor profile but swaps out the gin and Champagne for Vermouth and sparkling wine from California.
The resulting cocktail is light and effervescent, like lemonade with a WOW factor! Consider yourself warned, this lemon cocktail is as easy to sip as a glass of homemade lemonade too.
How to make a California 75 step-by-step.
The California 75 just might be the easiest lemon cocktail that you will ever shake up!
The only special equipment you will need to make this cocktail is a cocktail shaker and a measuring cup or jigger that measures in ounces. When you are ready to make your cocktail simply fill the cocktail shaker with ice and layer in the ingredients as directed below.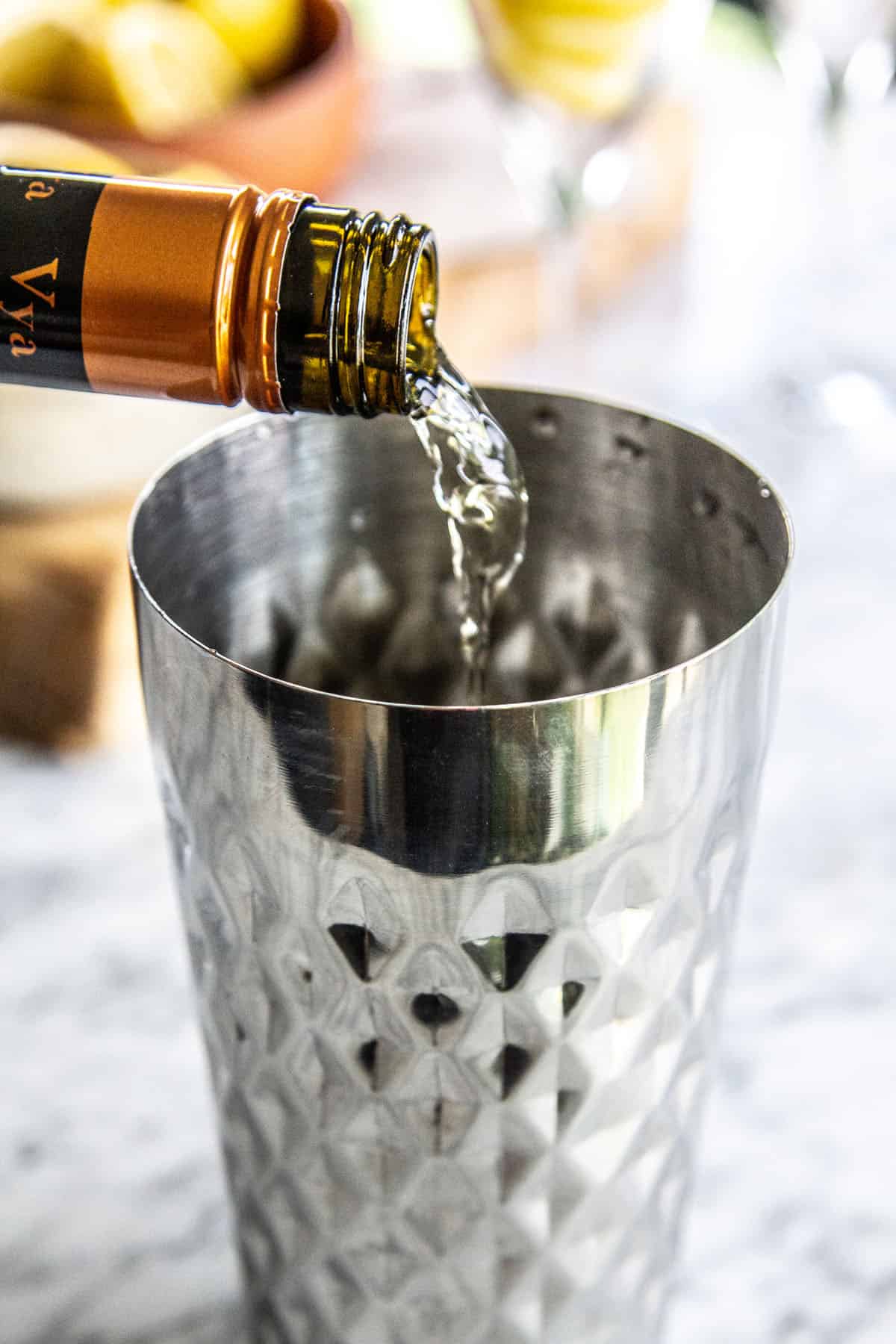 What glass is best for serving California 75 cocktails?
While we love a flute with a lemon twist you can also serve this festive cocktail in a coupe glass with what we call a lemon cheek. Either way, this cocktail is beautiful and festive!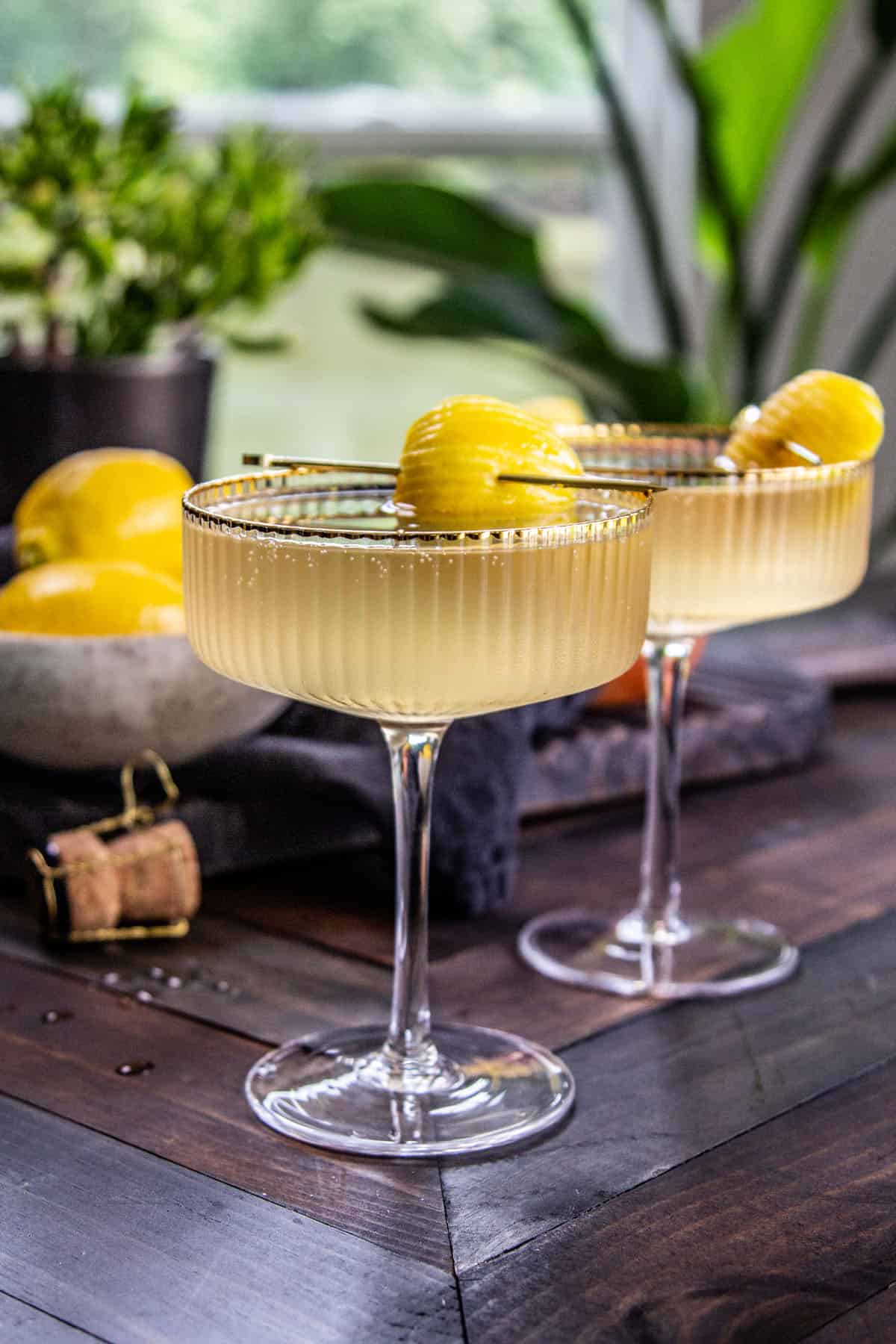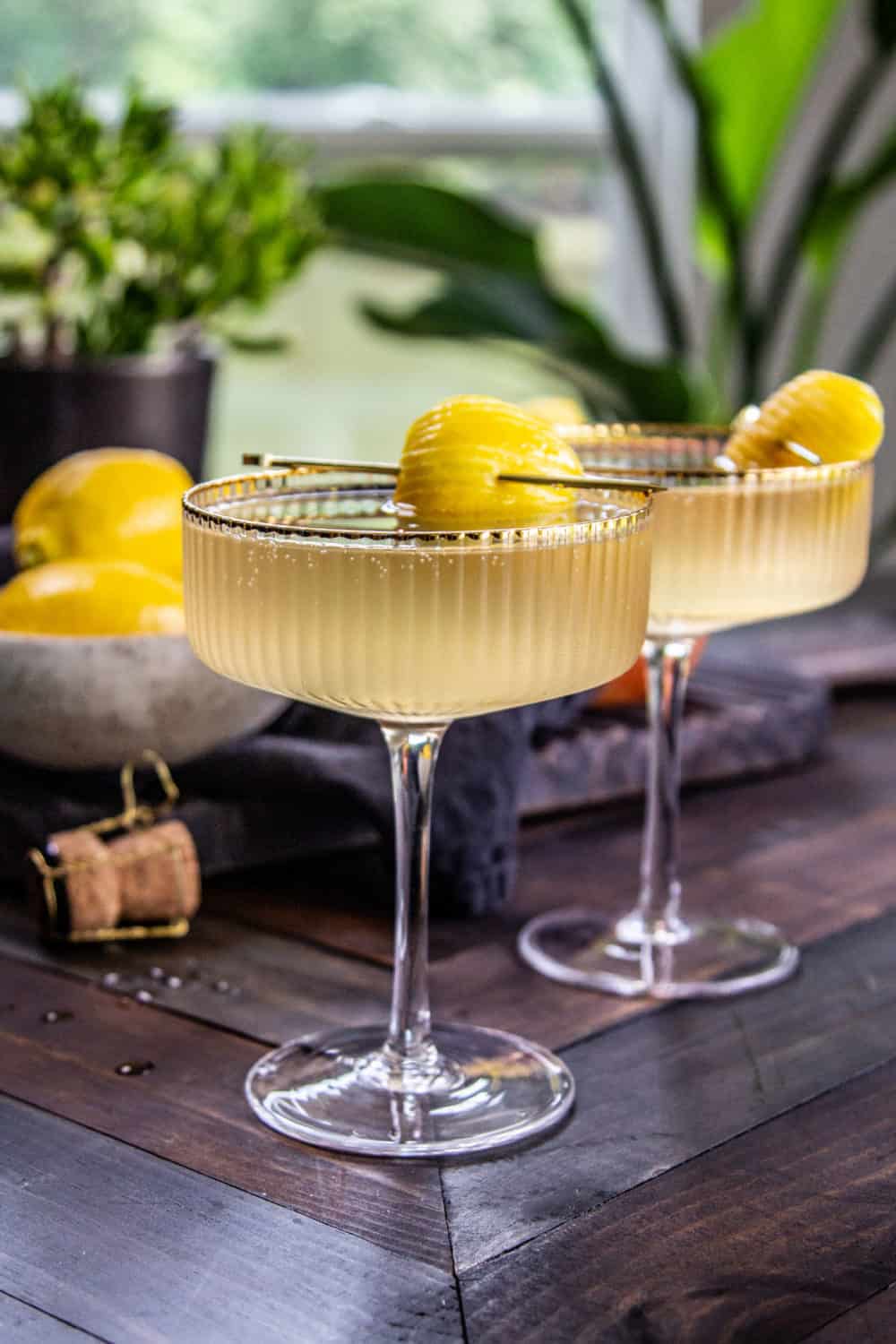 September is California Wine Month; here are a few more ways to celebrate!
We teamed up with California Wines and Visit California to create a free e-book titled Iconic California Dishes to Celebrate California Wine Month and we can't wait for you to download your copy!
BE SURE TO SHARE YOUR COCKTAIL WITH LEMON COCKTAIL-INSPIRED CREATIONS WITH US BY SNAPPING A PIC AND TAGGING US ON SOCIAL USING #CAGROWN.
Craving more CA Grown goodness? Follow us on Pinterest for fresh and fabulous recipe inspiration!
Keep scrolling for more recipes featuring Vermouth from California.
Chances are if you pick up a bottle of vermouth for this recipe you'll want a few more ideas for delicious ways to use it.