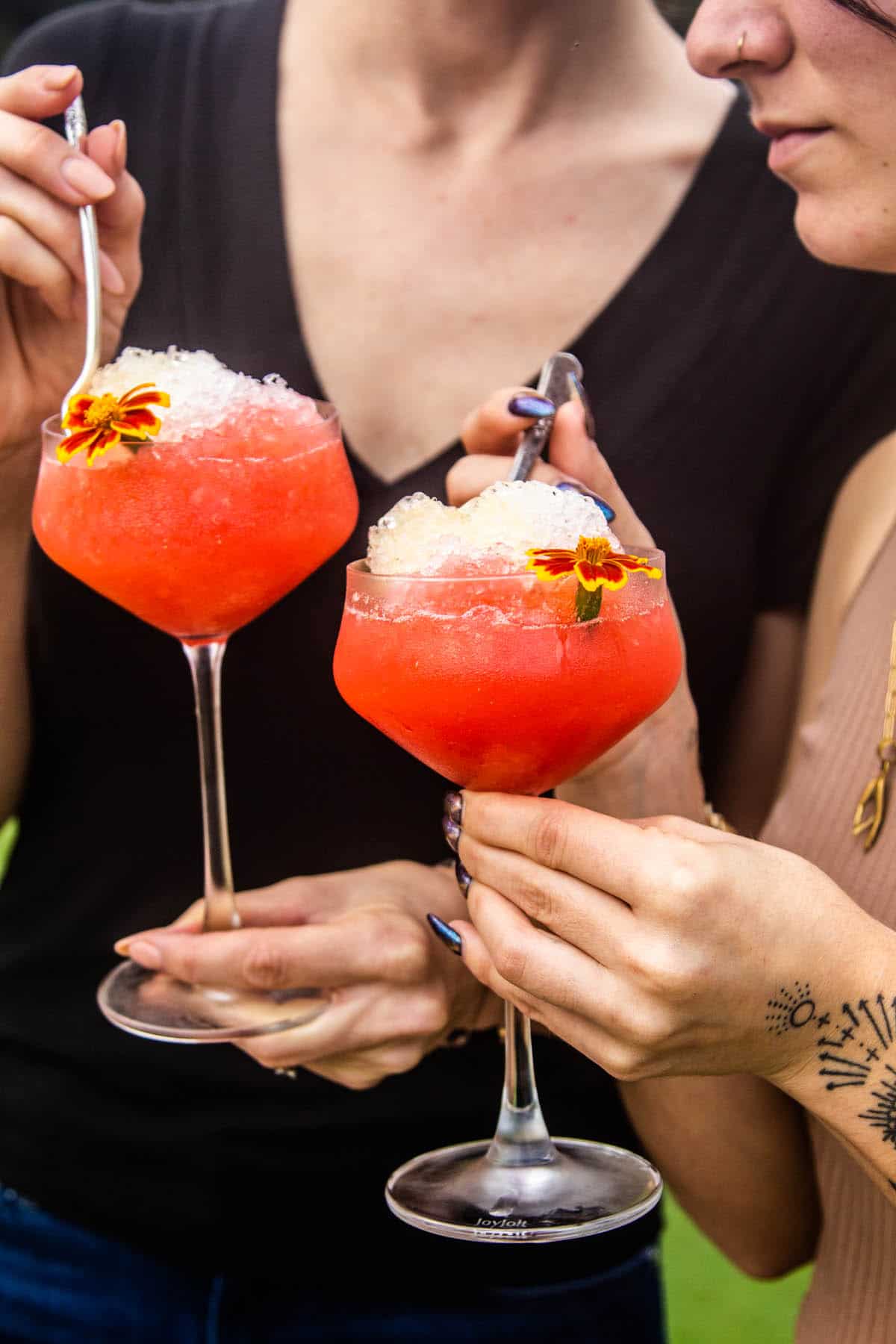 CA GROWN Blog
Discover. Learn. Connect.
A Simple Recipe for Snow Cone Syrup with Moscato
September 6, 2022
Eat the Season!
Sign Up For Weekly Recipes
« Back to Recipes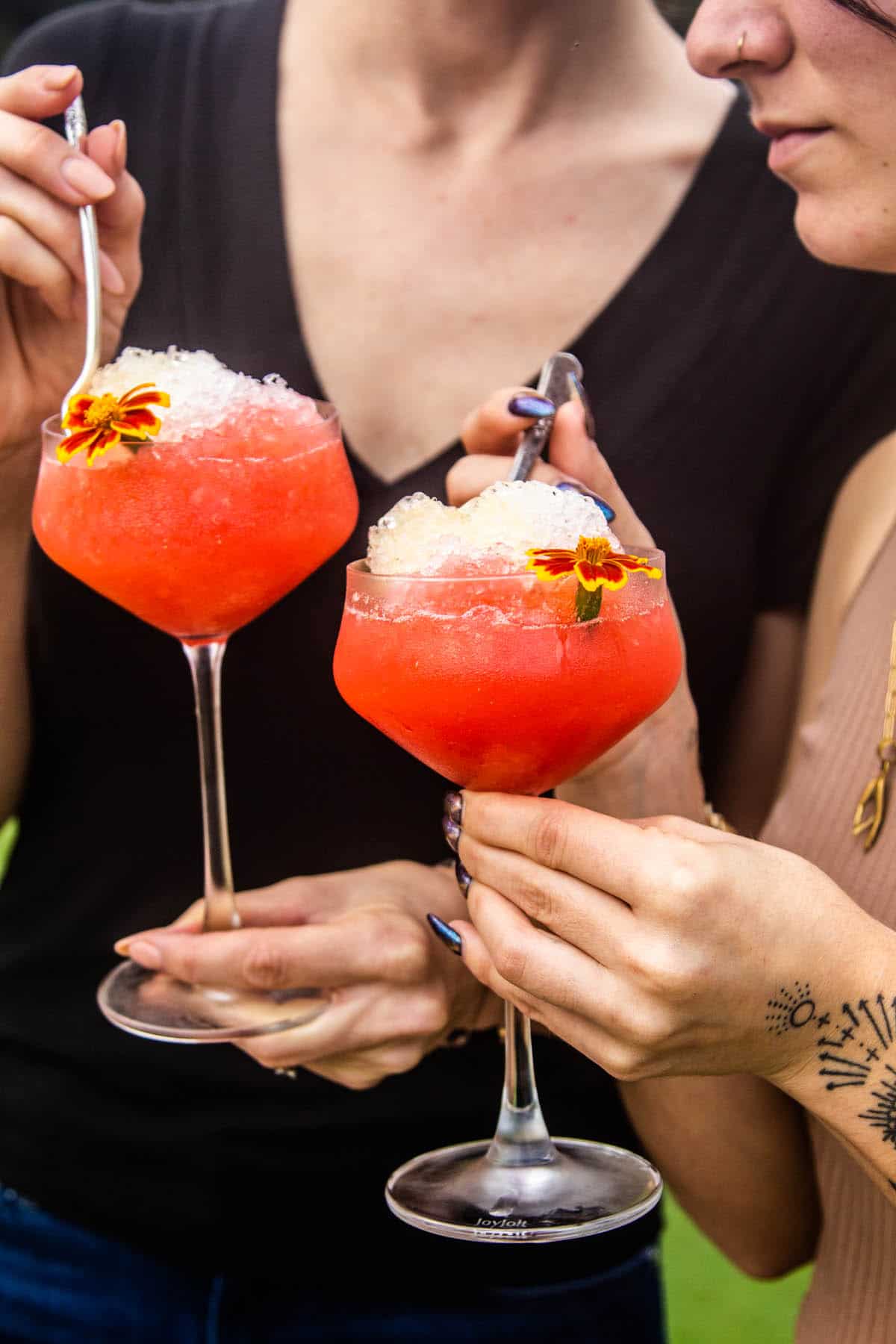 A Simple Recipe for Snow Cone Syrup with Moscato
September is California Wine Month, and what better way to celebrate than with snow cones? This easy recipe for snow cone syrup will transform shaved ice into a delicious treat. All you need is ice, Moscato wine, sugar, water, and strawberries. The best part is that you can customize the flavor of your snow cones however you like by changing up the fruit in the recipe. So gather your friends and get ready to celebrate California Wine Month!!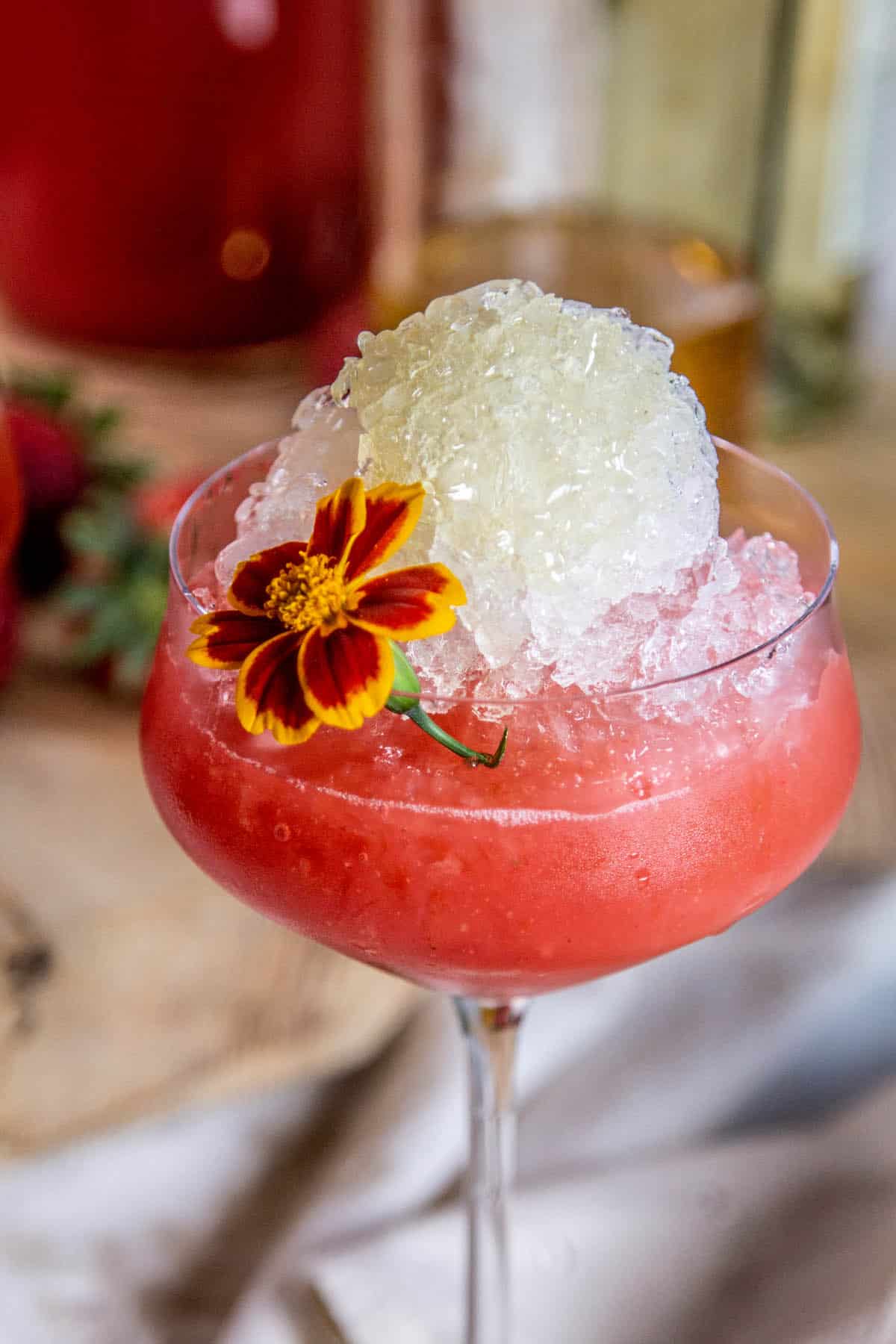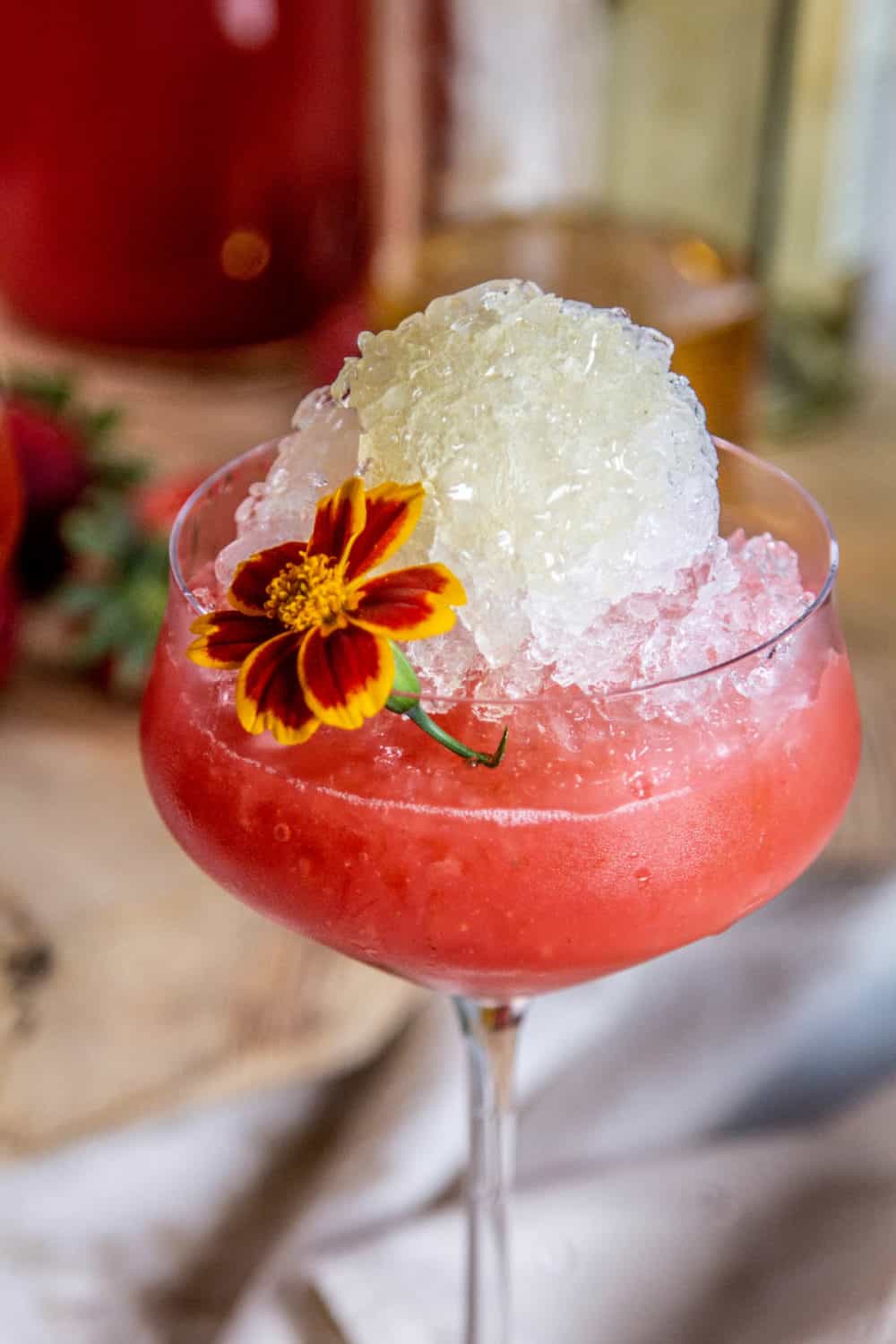 Snow cones are a nostalgic treat that always takes me back to childhood. I remember going to the snow cone stand on hot summer days with my friends. Back when our most pressing decision of the day was deciding which combination of syrups we wanted to try next. I remember being completely in awe watching the machine shave down a massive chunk of ice into what resembled snow in mere seconds.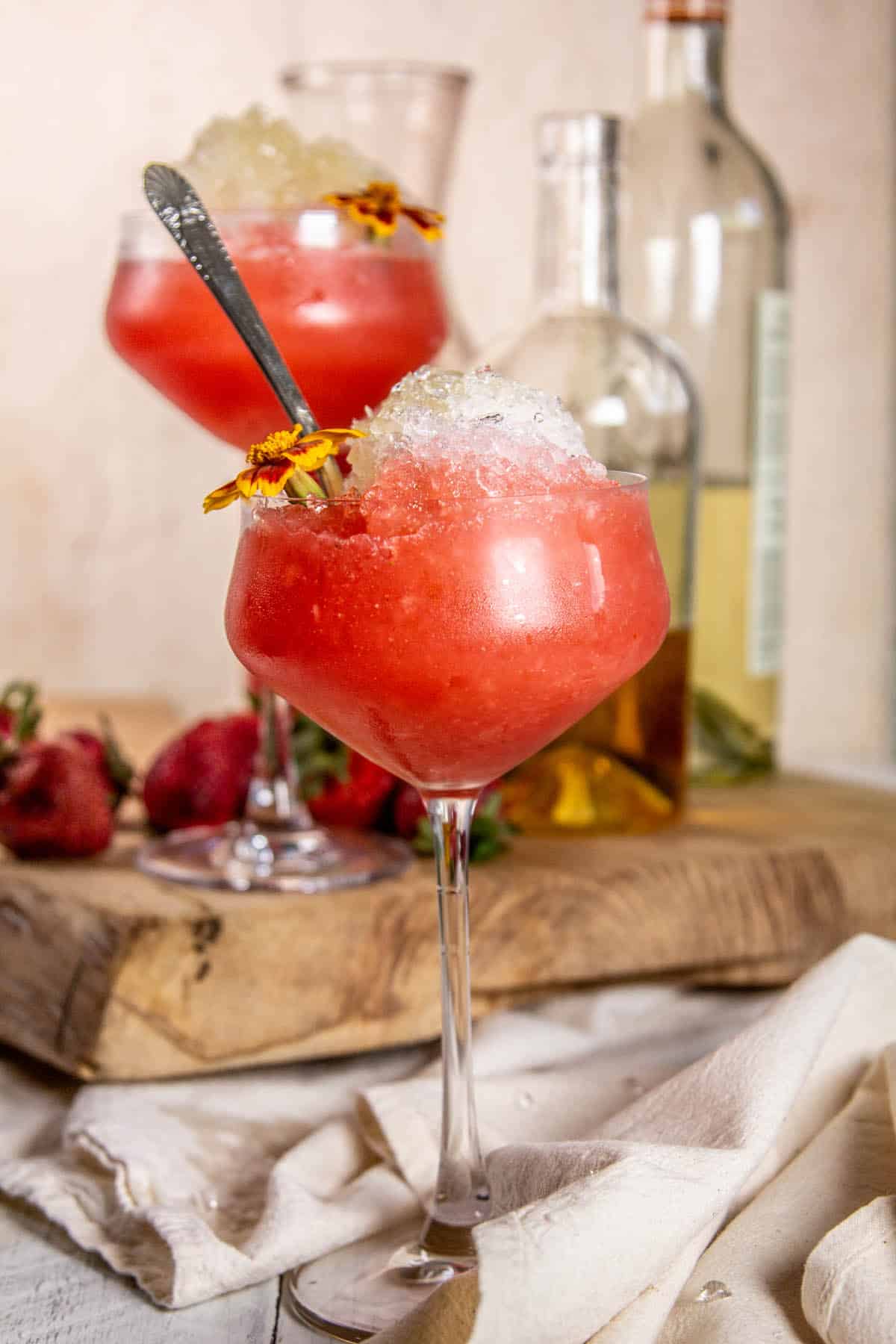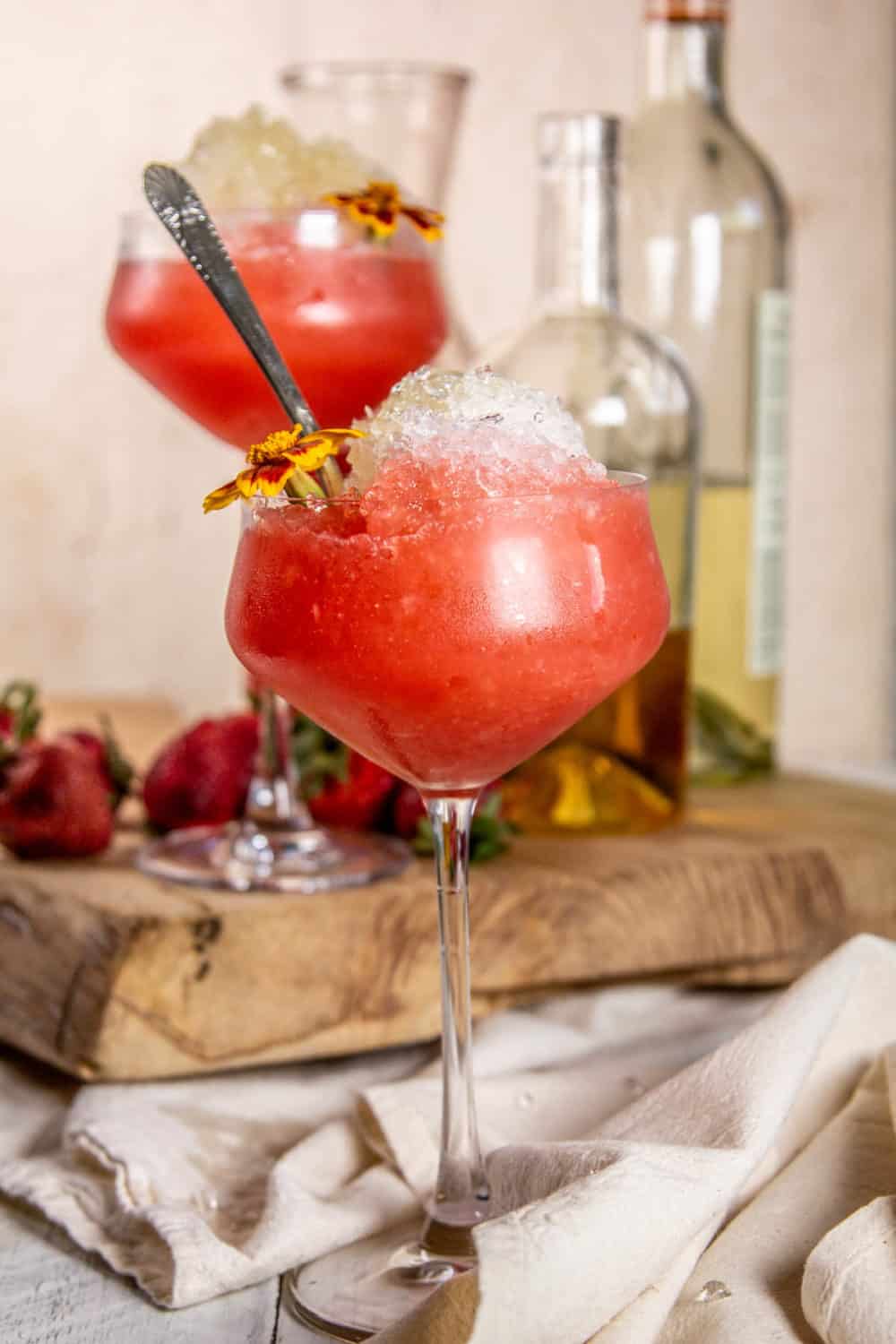 Now that I'm an adult, I still like to enjoy snow cones on occasion, but these days I make my own. Making snow cone syrup from scratch is actually a lot easier than you might imagine and it tastes so much better too. Plus, you can get really inventive with the flavors you offer – like the recipe for snow cone syrup with Moscato that we are sharing with you today.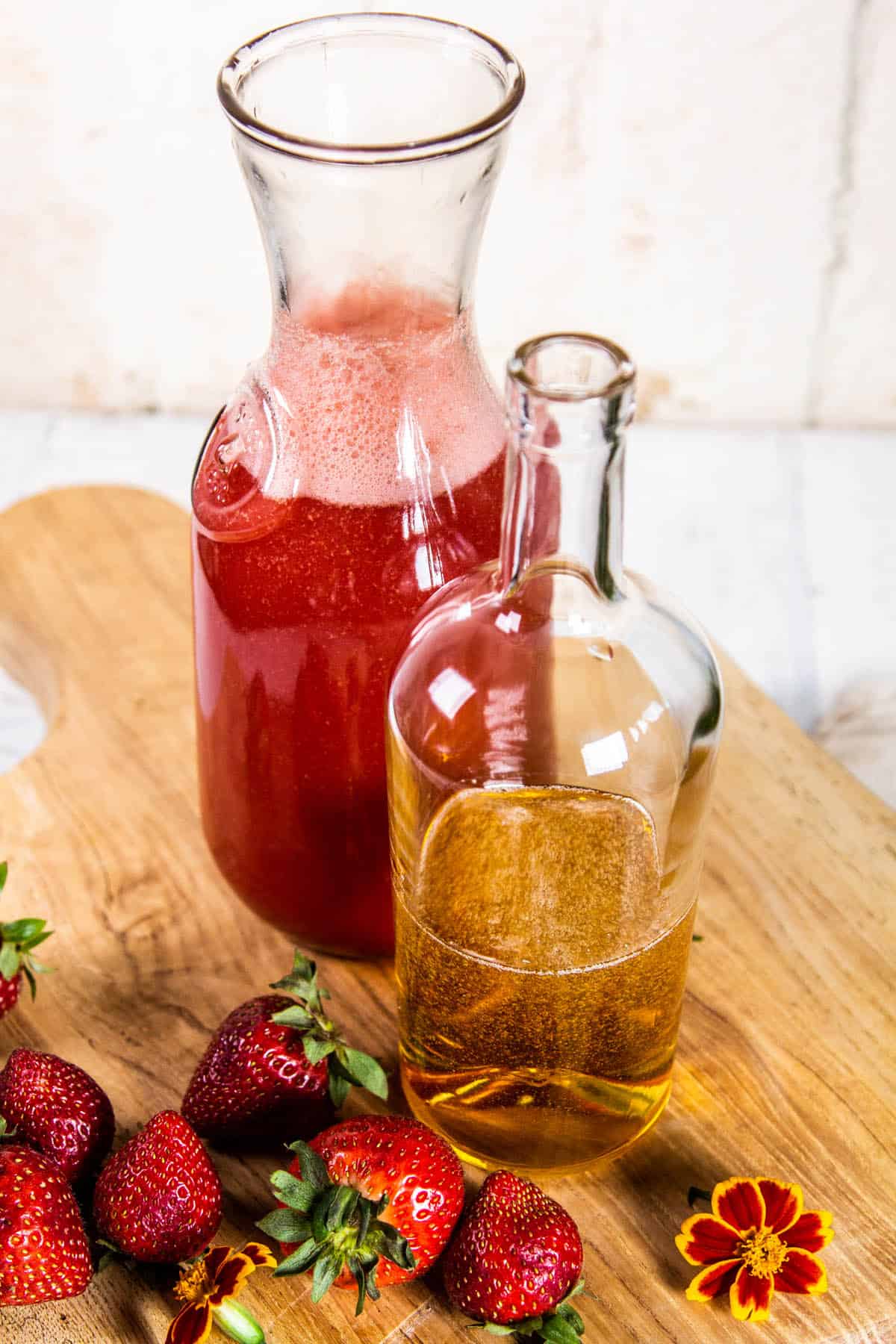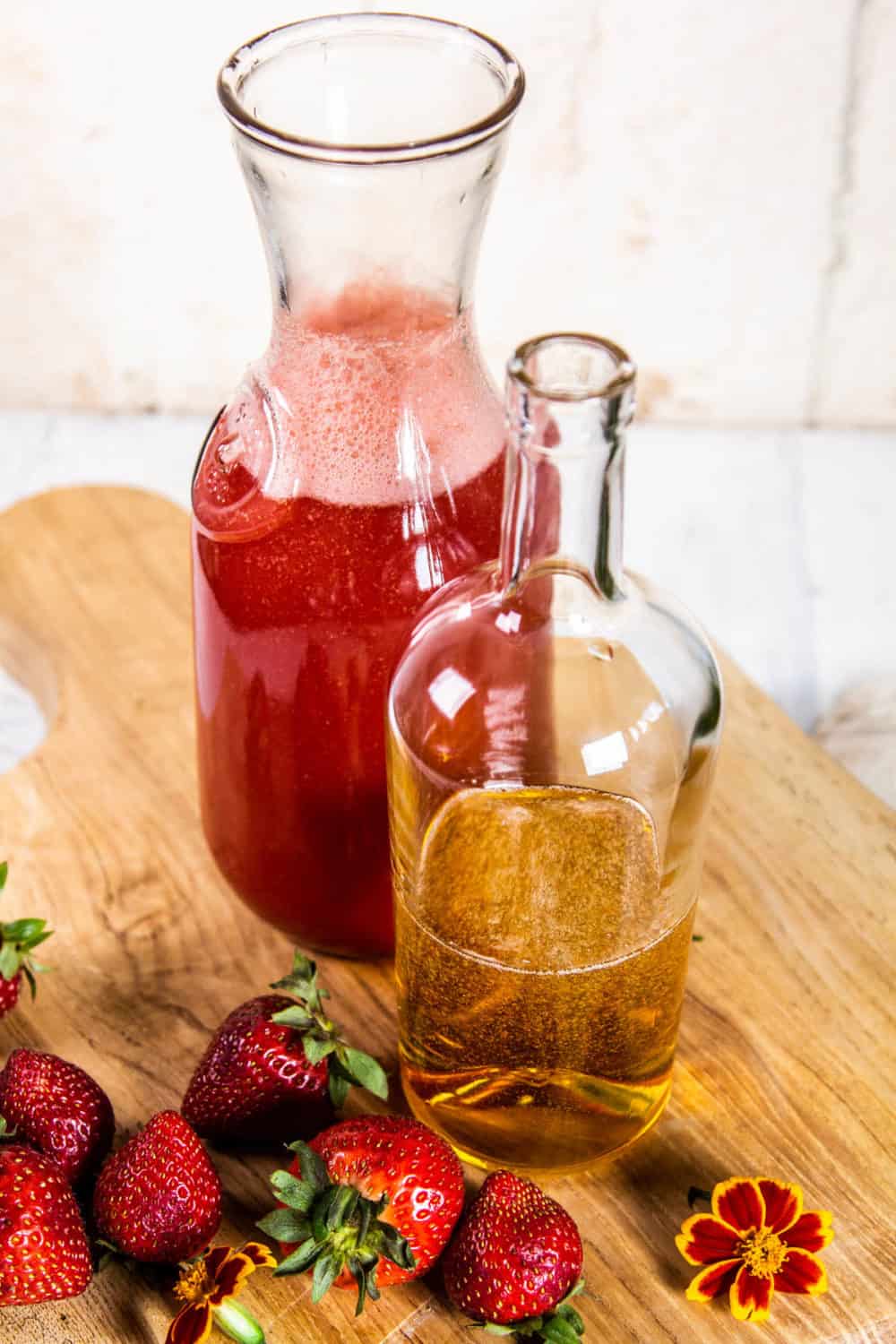 Ingredients needed to make snow cone syrup with Moscato.
This recipe for snow cone syrup is super easy to make and it only requires a few ingredients; ice, Moscato wine, sugar, water, and fresh strawberries.
To create the Strawberry Moscato Snow Cones at home you will need to make two syrups. You could absolutely just use one of these syrups for a solo-flavored snow cone. But, it is important to note that the Strawberry Snow Cone Syrup in this recipe is much thinner and makes a greater quantity of syrup than the Moscato-based syrup which thickens to the consistency of super thick honey.
I created the syrups in different consistencies so that the Strawberry Snow Cone Syrup could create a flavored base for the shaved ice and so that the Moscato syrup would sit on top of it as opposed to sinking right through to the bottom of the glass.
The different consistencies in the syrups help to create layers of flavor in a recipe that could otherwise taste a bit watered down.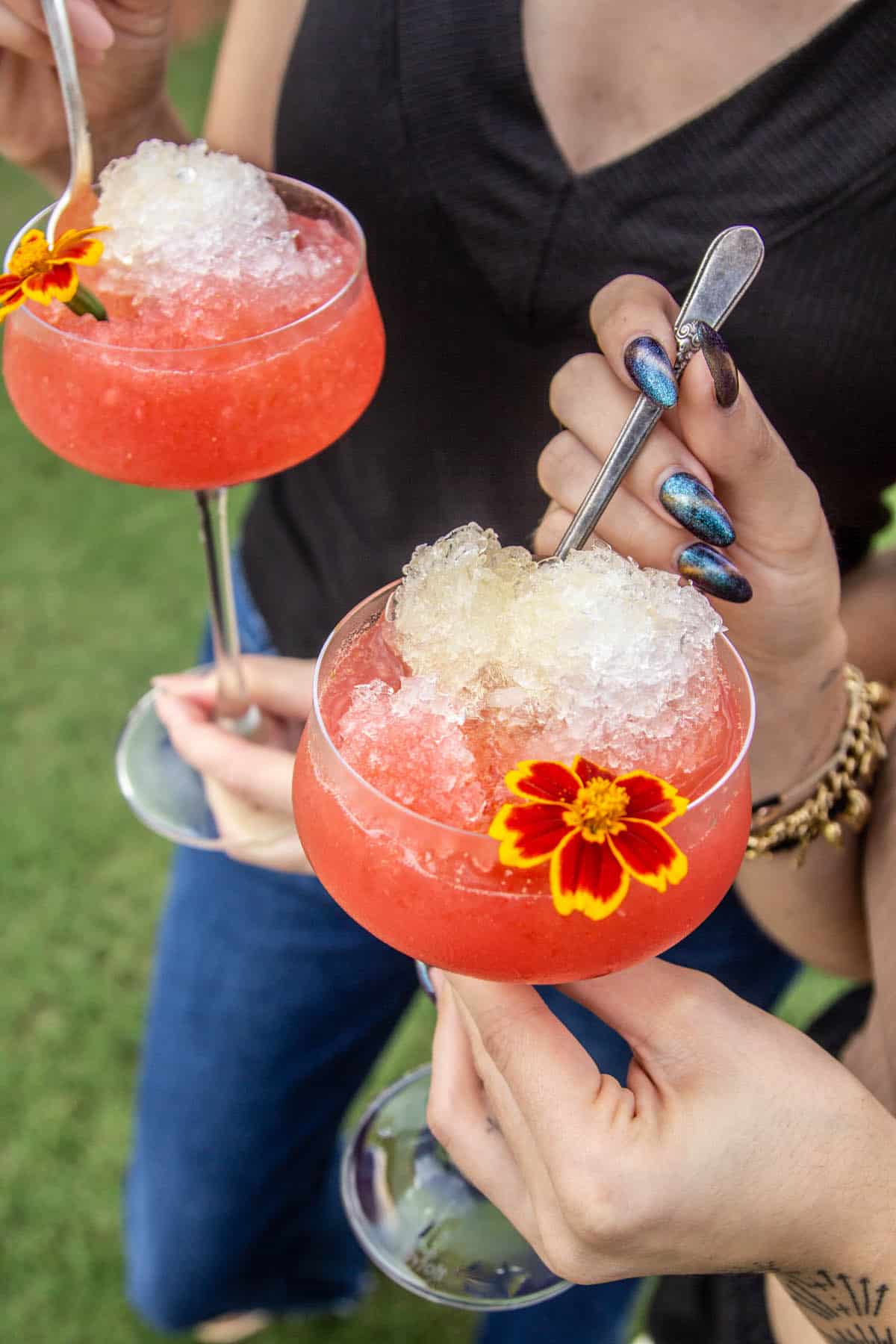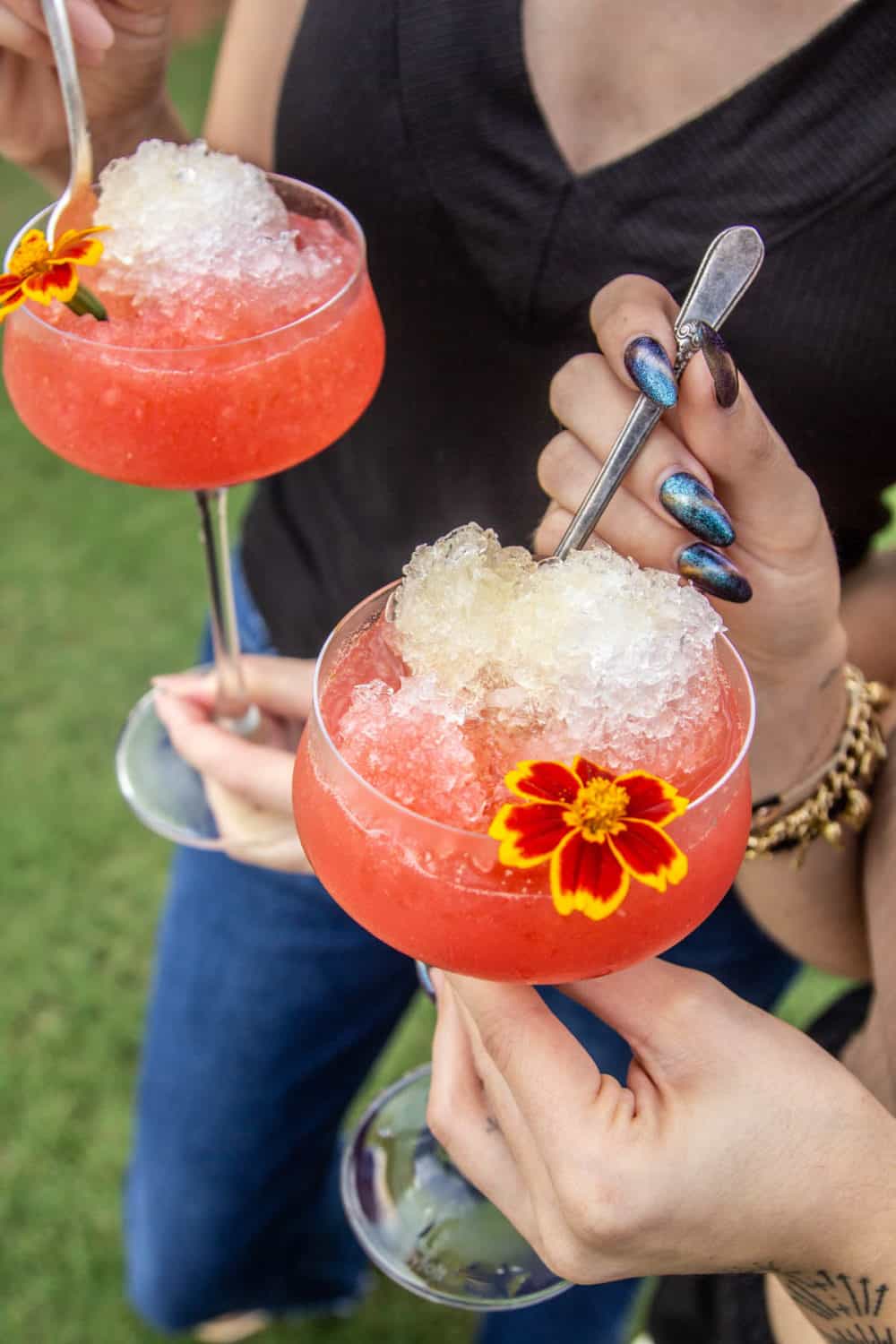 Before building your first snow cone you will need to make the syrups and allow them to cool completely, then chill. A warm syrup will melt the shaved ice too quickly. Syrups can be made up to 3 days in advance. To store, seal in a jar with a tight-fitting lid in the refrigerator.
When ready to make and serve Strawberry Moscato Snow Cones remove the Moscato syrup from the refrigerator about 10-15 minutes prior to assembling so that it will loosen up a bit as it warms to room temp.
How to make shaved ice for homemade snow cones.
I purchased a small shaved ice machine for snow cones a few years back for about $20 for the kids and it has been so much fun to have around. However, you don't need a snow cone maker to make our Strawberry Moscato Snow Cones at home. You can use your blender or food processor to make shaved ice.
How to make shaved ice in a food processor:
Process ice cubes in a food processor, 2 cups at a time, until cubes stop clattering and look like snow, with no lumps.
How to make shaved ice in a high-powered blender:
Fill a high-powered blender about halfway with ice, pulse a few times on high until all is blended and shaved consistency. If your blender seems to be struggling use a smaller amount of ice and work in batches.
How to build a Strawberry Moscato Snow Cone.
When serving snow cones you don't want to assemble the snow cone until you are ready to serve. Once you are ready, assemble all of the components then work in an assembly line to make as many snow cones as you like.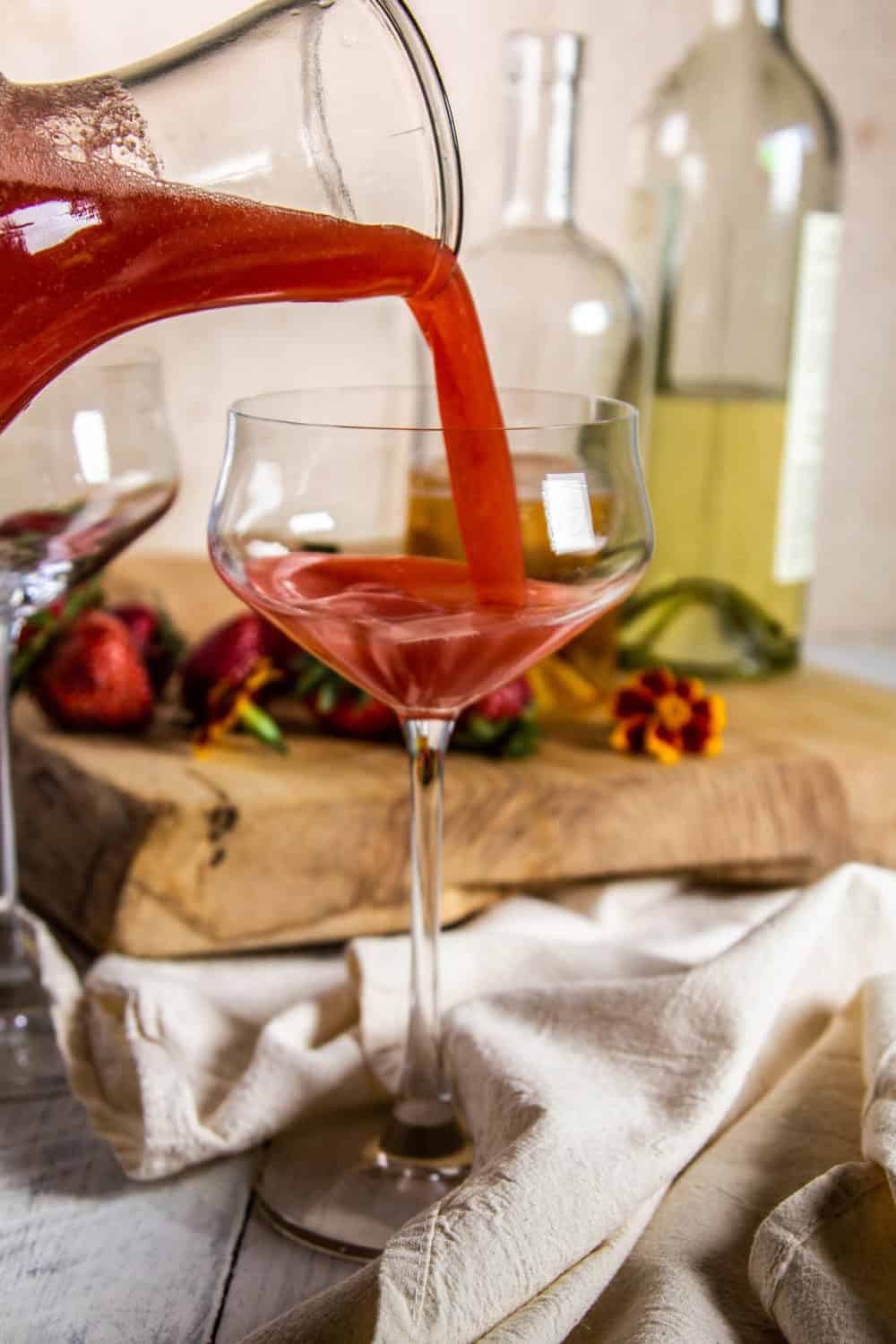 Create a flavor foundation
Add 1/4 cup (more if desired) of the prepared Strawberry Snow Cone Syrup to the bottom of a glass or bowl.
We used a coupe glass for a dramatic effect.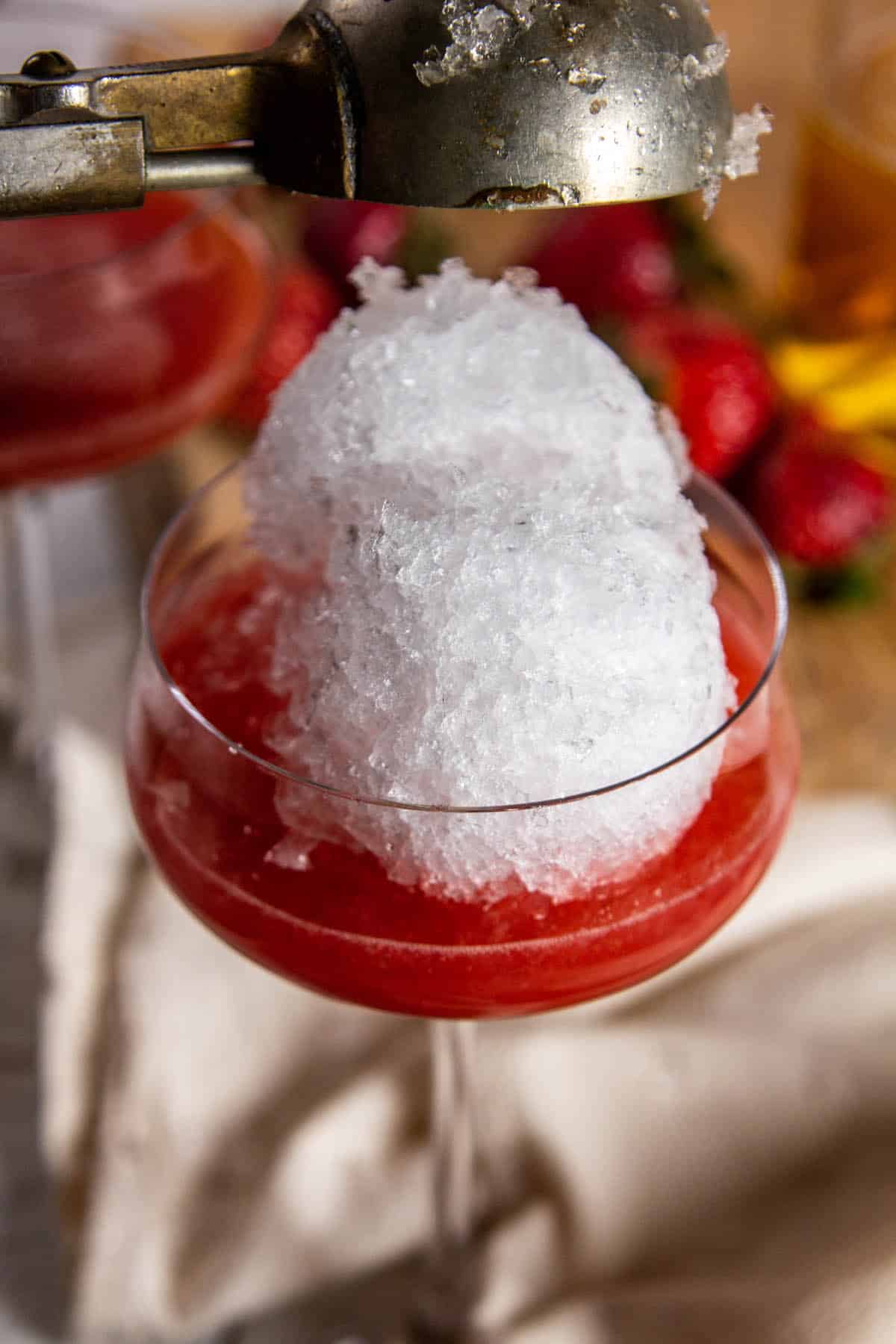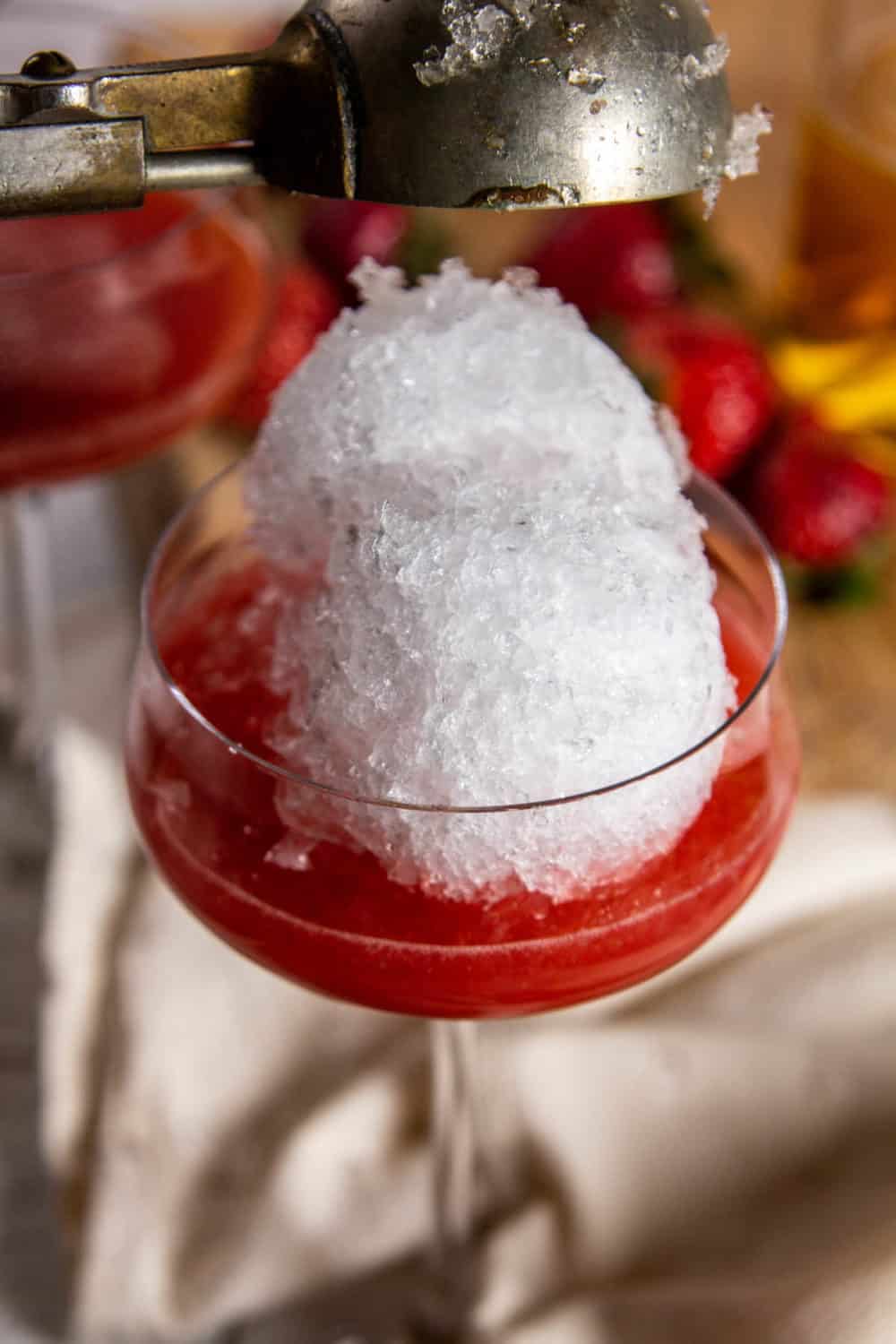 Add lots of shaved ice!
A shaved ice machine creates literal shaving of ice, like chips. They are super light and fluffy.
When made in a blender or a food processor the consistency may be closer to that of snow than chipped ice.
Either way, scoop mounds of ice on top of the Strawberry Snow Cone Syrup until there are a few inches of shaved ice above where the Strawberry syrup reaches.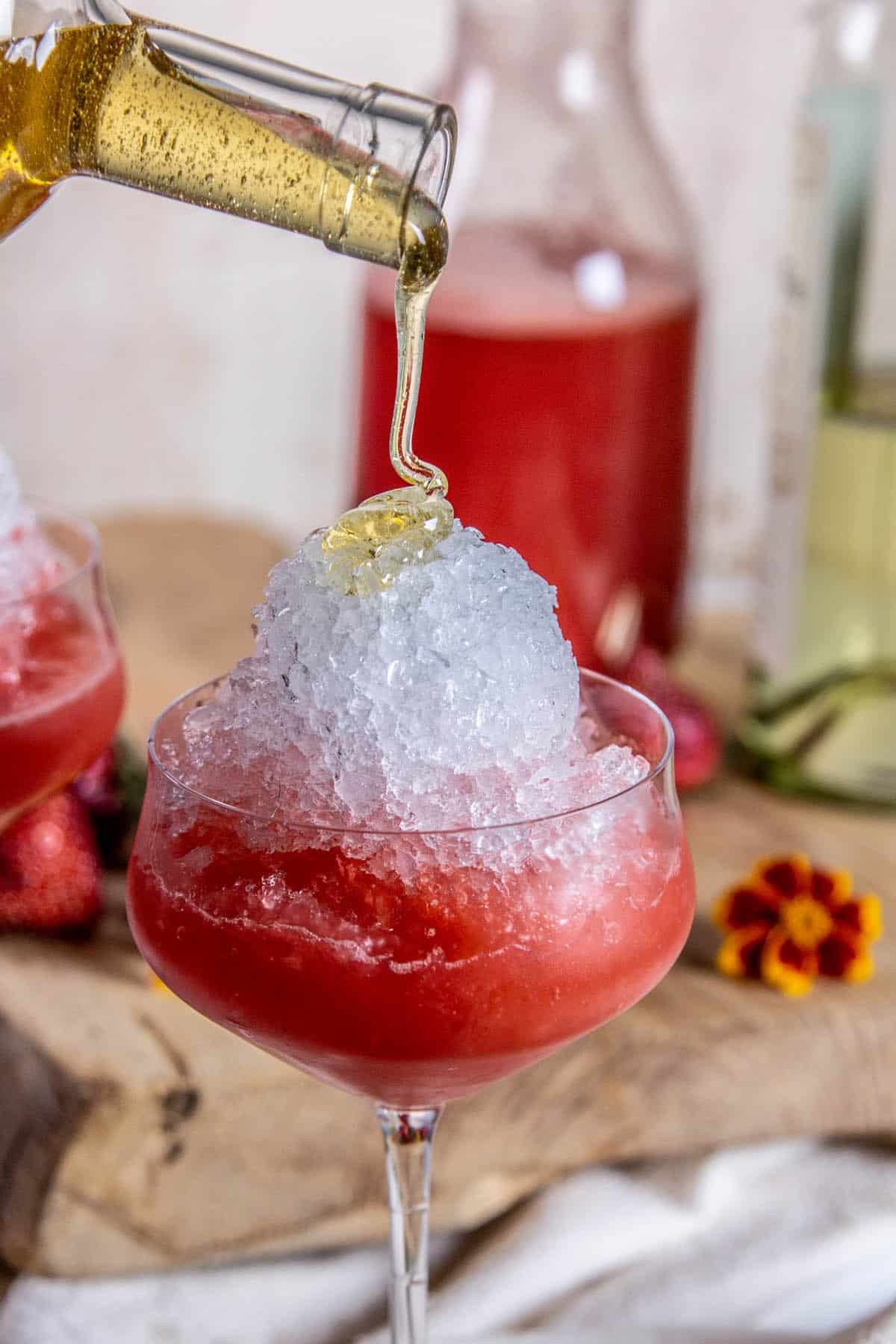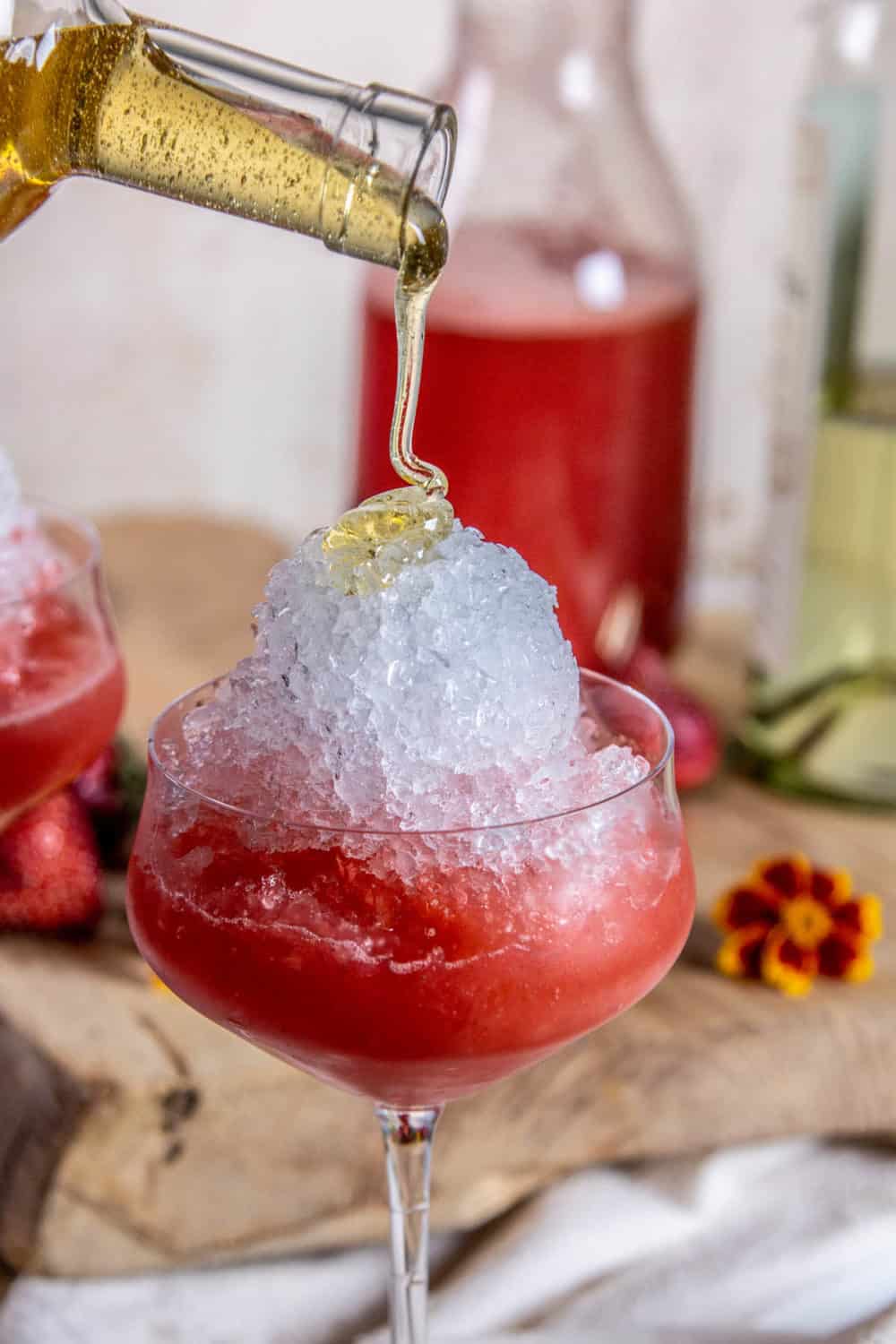 Add another layer of flavor!
Now, drizzle the luxuriously thick Moscato syrup over the top of the mound of shaved ice.
This syrup is so thick it will create a thick coating that encapsulates and sits on top of the ice rather than sink right through it.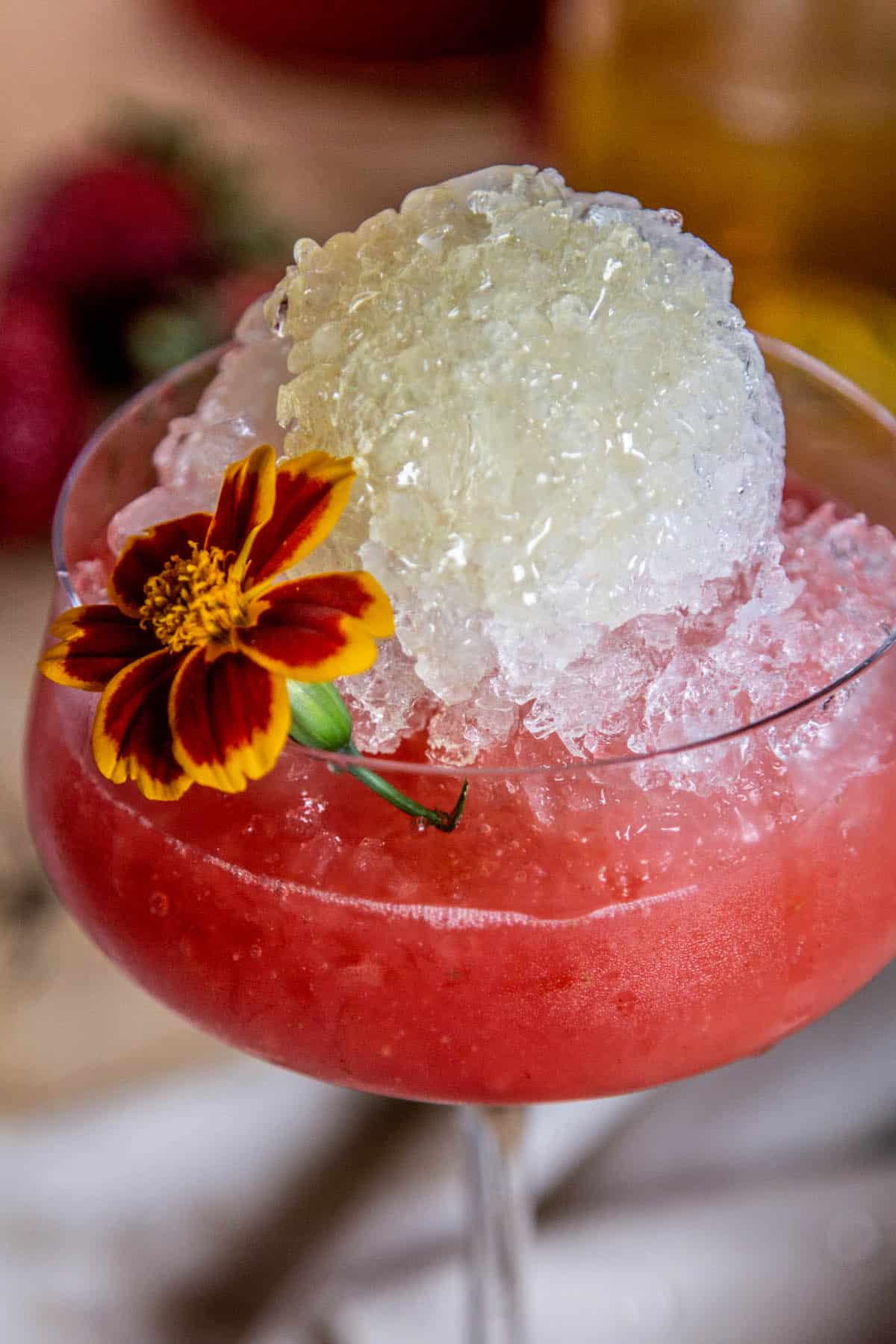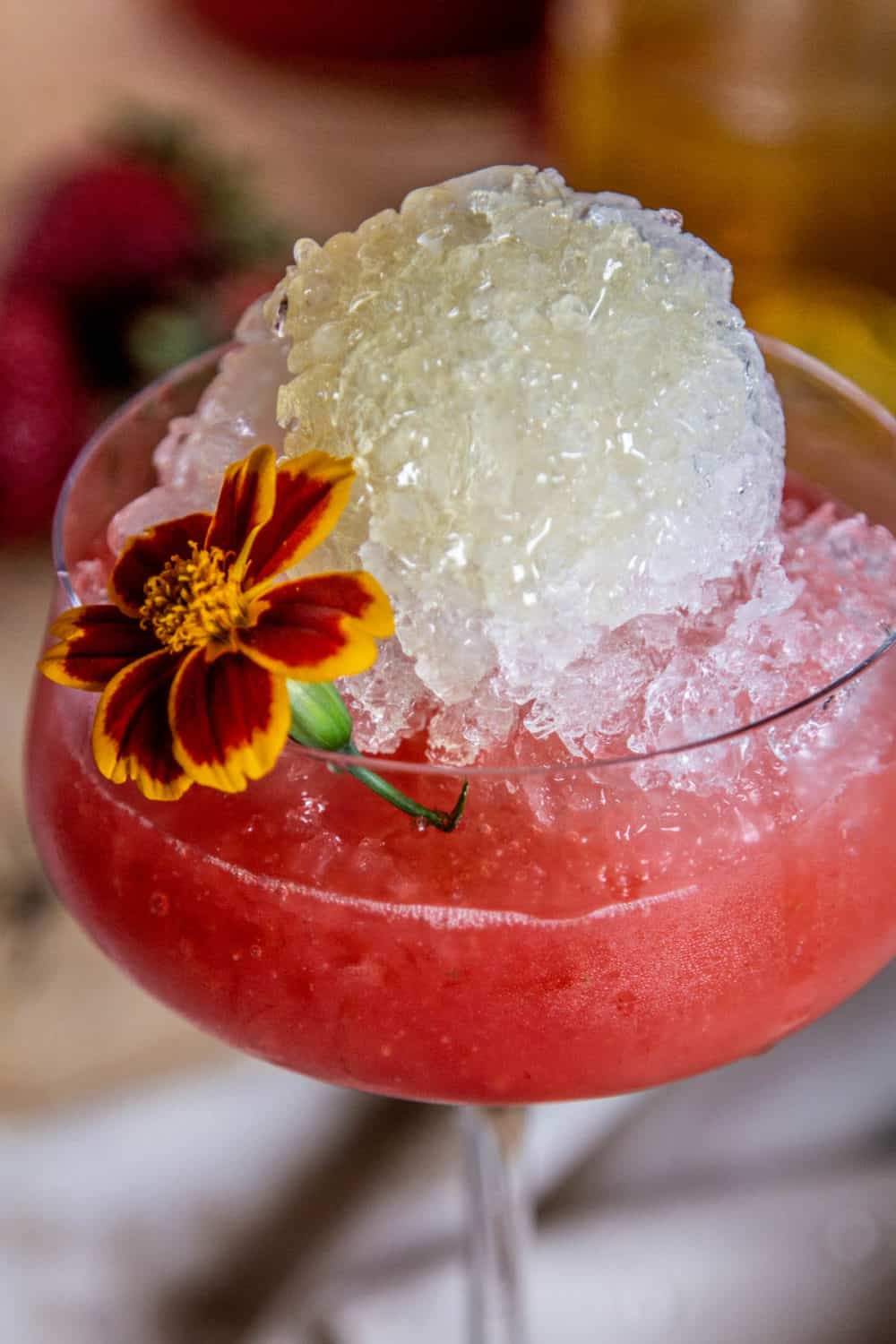 Garnish & serve!
Are edible flowers necessary? Not really. Do they add a pop of WOW factor? Definitely.
We love cooking and decorating with edible flowers from California.
Does this recipe for snow cone syrup with Moscato contain alcohol?
The alcohol in the Moscato wine-based snow cone syrup is boiled out, so while technically this dessert is made with wine, it doesn't actually contain alcohol.
Looking for more delicious frozen recipes to help you beat the heat? Keep scrolling!
It's that time of year when we are all ready for fall, but still trying to beat the heat of summer. What better way to stay cool, and beat our current heat wave, than with delicious frozen treats?
We asked our California Grown Creators to share their favorite frozen treats and they really delivered! From frozen fruit-laced cocktails to easy no-fuss scoops of Grape Nice Cream there is something here for every type of craving!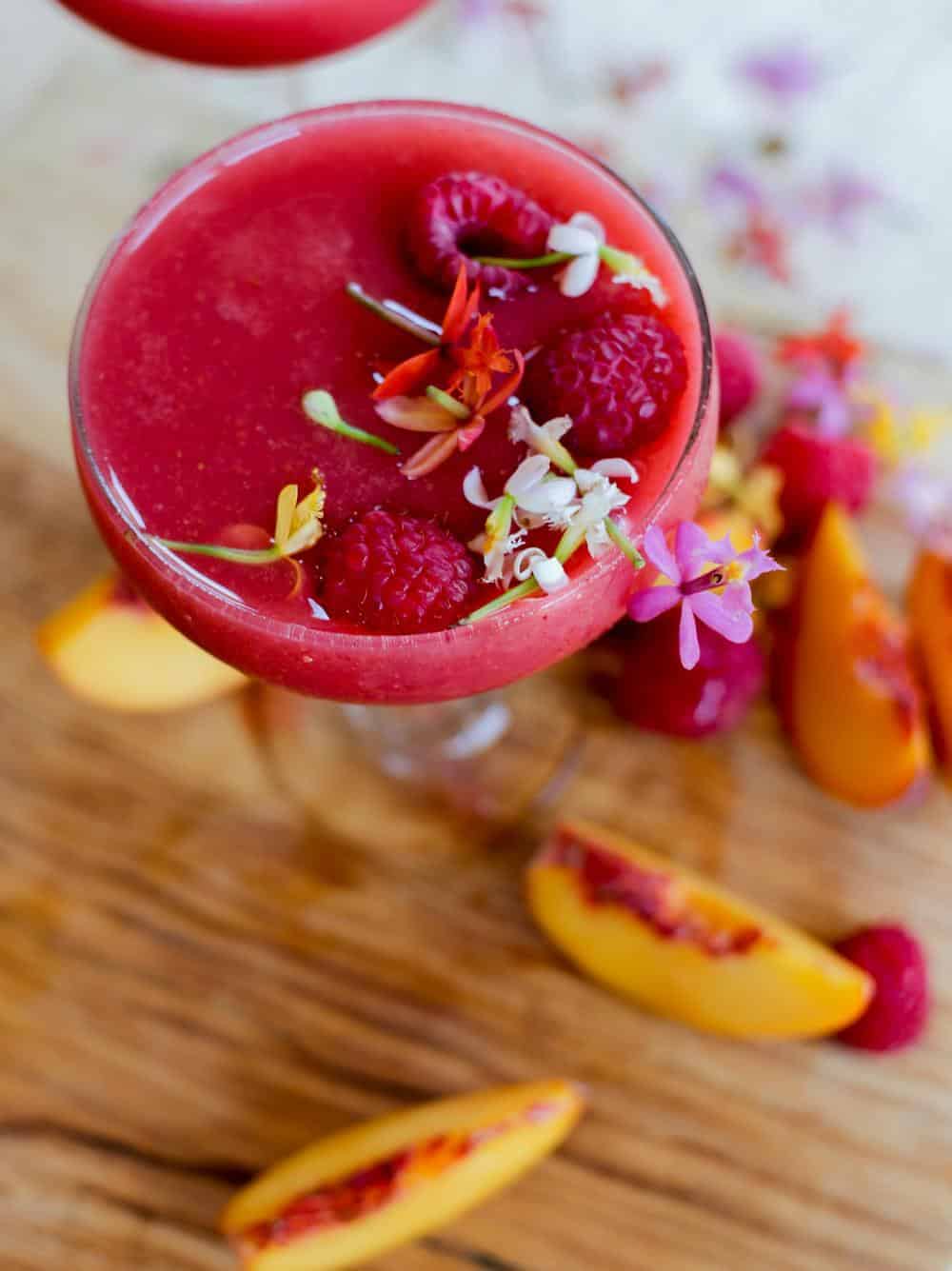 G Free Foodie's Raspberry Frosé is a refreshing wine slush cocktail made with raspberries, peaches, and rose wine. You can make this delicious frozen beverage in two ways: in a blender or an ice cream machine!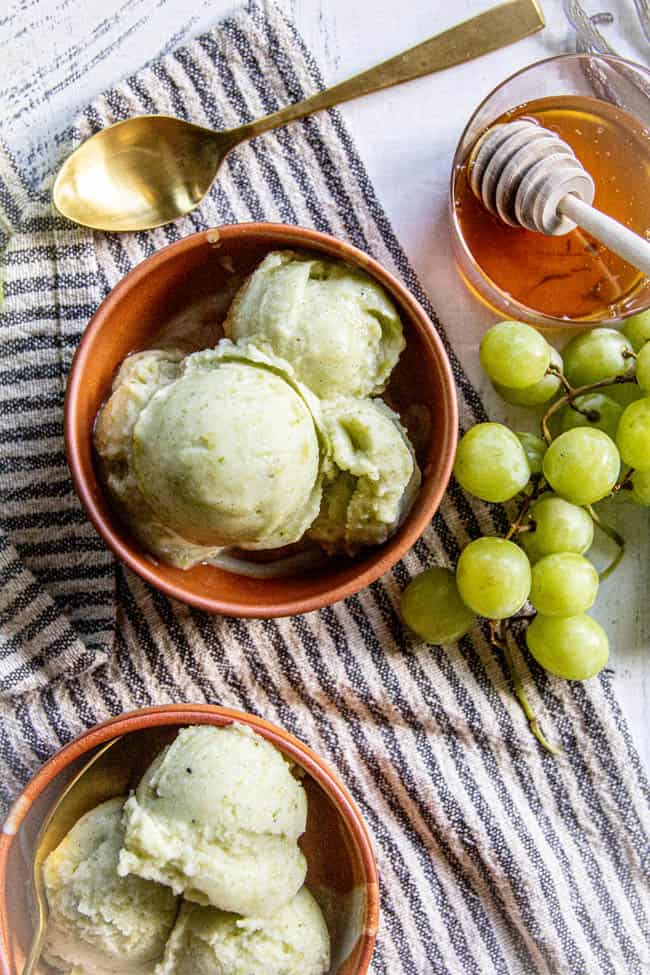 Beat the heat with This Mess is Ours' easy to make Nice Cream!
This frozen treat is a simple blend of frozen green grapes, honey, lime juice, lime zest, and vanilla.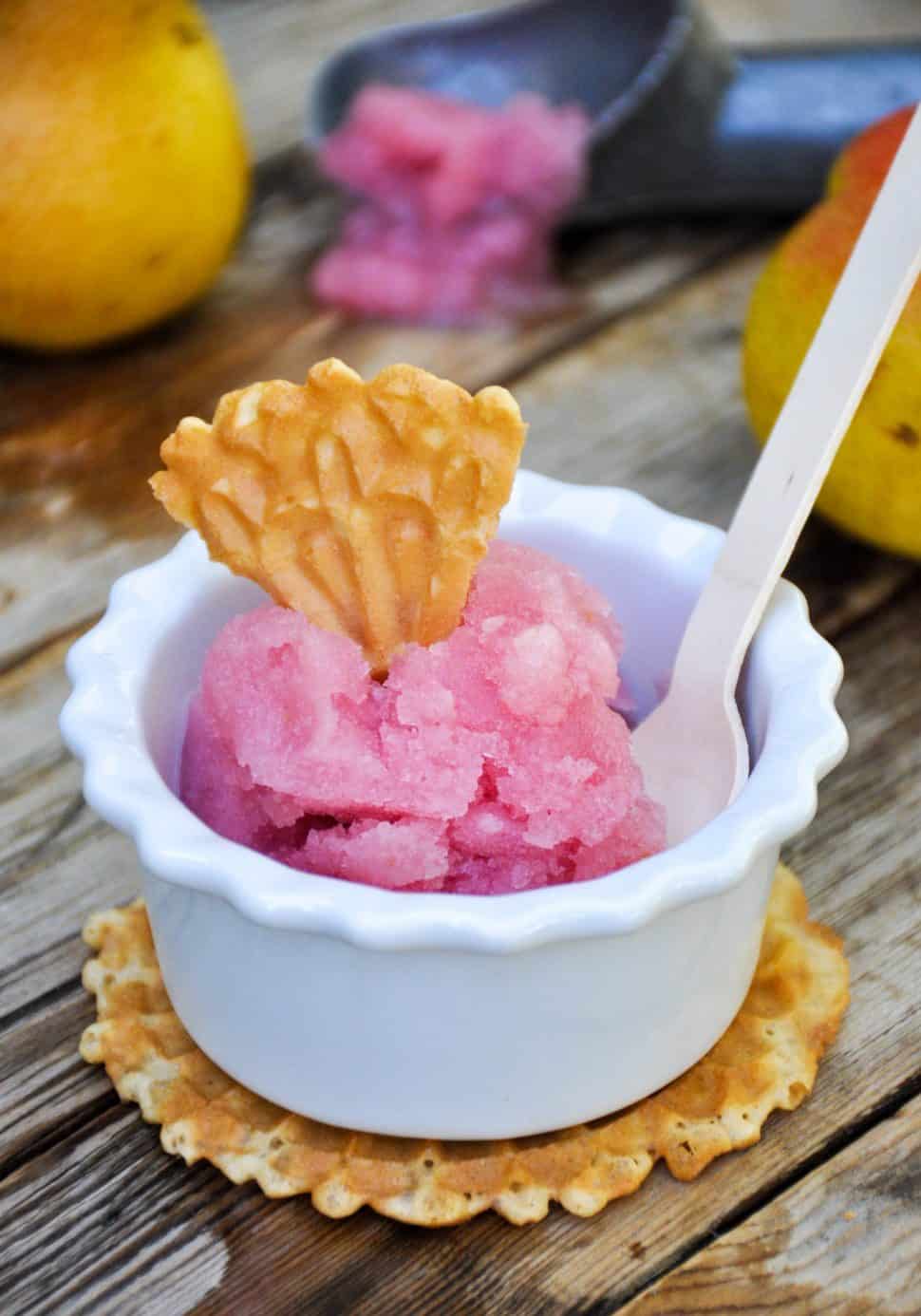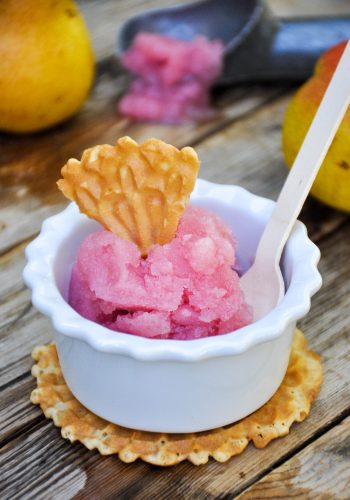 Our Pear Rosé Sorbet is refreshing, delicious, and super easy to make! Just a few ingredients and no ice cream machine is needed!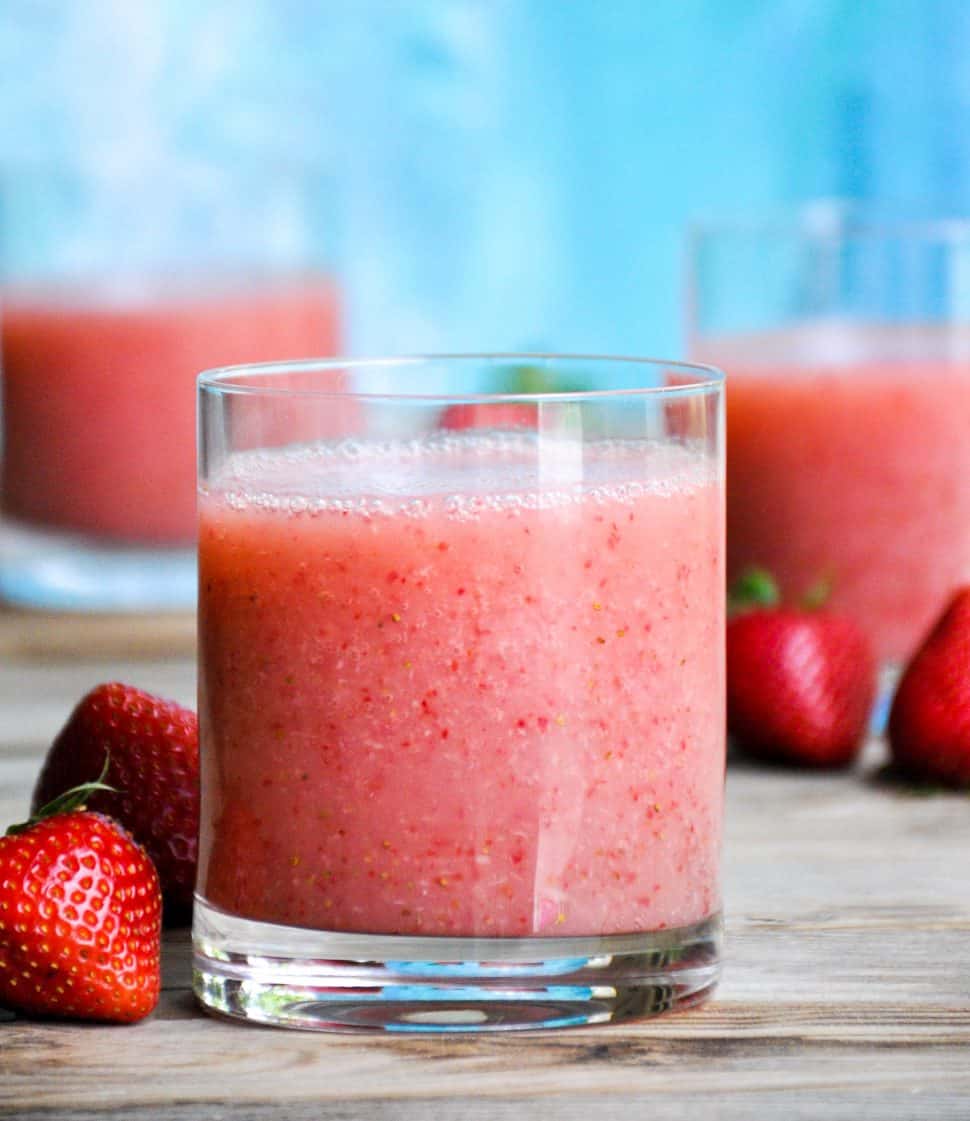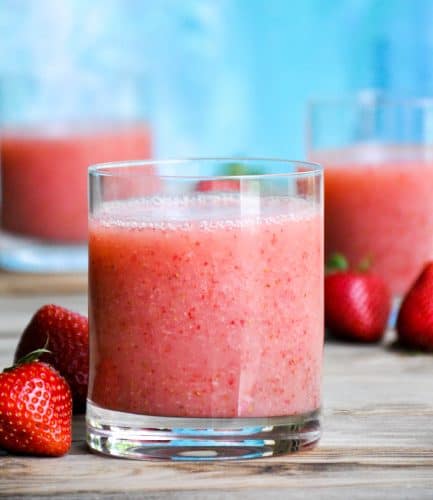 Made with sun-ripened strawberries and California white wine, this refreshing Strawberry Wine Slushy is what summer dreams are made of!
Did you make this recipe for snow cone syrup? Share your delicious creations with us by snapping a pic and tagging us on social using #CAGROWN.
Craving more CA Grown goodness? Follow us on Pinterest for fresh and fabulous recipe inspiration!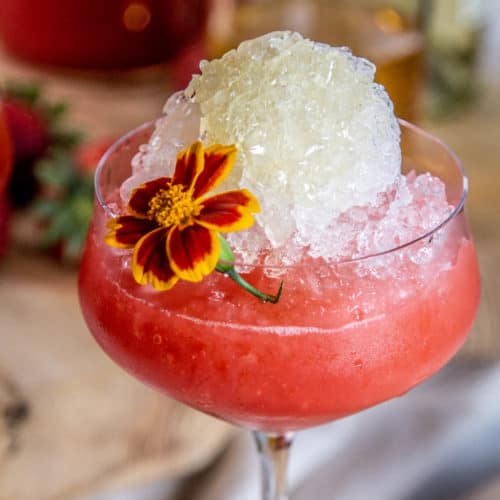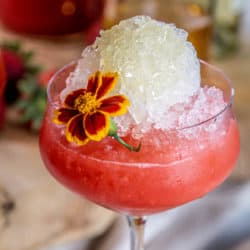 Strawberry Moscato Snow Cones
This recipe for snow cone syrup is filled with the flavors of Moscato wine & fresh fruit creating a delicious nostalgia-filled treat. The servings of this recipe will vary based on how large the snow cones you serve are. We added approximately 3/4 cup of shaved ice to each of our snow cones.
Equipment
Snow cone or shaved ice maker or high-powered blender or food processor
Ingredients
Moscato Snow Cone Syrup
2 cups Moscato wine from California
1 cup granulated sugar
Fresh Strawberry Snow Cone Syrup
2 cups water
1 cup granulated sugar
4 cups fresh California strawberries washed, tops removed, quartered
To assemble the Strawberry Moscato Snow Cones
Shaved ice
edible flowers if desired for garnish
Instructions
To make the Moscato Snow Cone Syrup
In a non-reactive pot over medium-high heat, bring the Moscato to a boil.

Continue to boil until the wine has reduced by half, about 20 minutes.

Reduce the heat to low and add 1 cup of sugar. Stir until the sugar is completely melted and thoroughly incorporated.

Continue to cook, stirring constantly until the syrup has thickened. About 2-3 minutes. Set aside to cool.
To make the Fresh Strawberry Snow Cone Syrup
While the Moscato is cooking down, combine the water and the remaining 1 cup of sugar in a small saucepan over medium-high heat. Bring to a boil, frequently stirring until the sugar is completely dissolved. Set the syrup aside to cool slightly.

Combine the prepared strawberries and syrup together in a blender and blend until smooth.

Transfer both syrups to containers with lids. Allow the syrups to cool to room temperature then chill in the refrigerator until ready to use.
To assemble Strawberry Moscato Snow Cones
In a glass or bowl, add 1/4 cup Strawberry Snow Cone Syrup. Scoop shaved ice on top of the syrup, mounding it so that some of the ice is left exposed on top. Drizzle 1-2 tablespoons Moscato Snow Cone Syrup over the top. Garnish with an edible flower of desired and serve immediately.
Nutrition
Calories: 211kcalCarbohydrates: 47gProtein: 0.4gFat: 0.3gSaturated Fat: 0.01gPolyunsaturated Fat: 0.1gMonounsaturated Fat: 0.03gSodium: 3mgPotassium: 89mgFiber: 1gSugar: 43gVitamin A: 7IUVitamin C: 34mgCalcium: 11mgIron: 0.3mg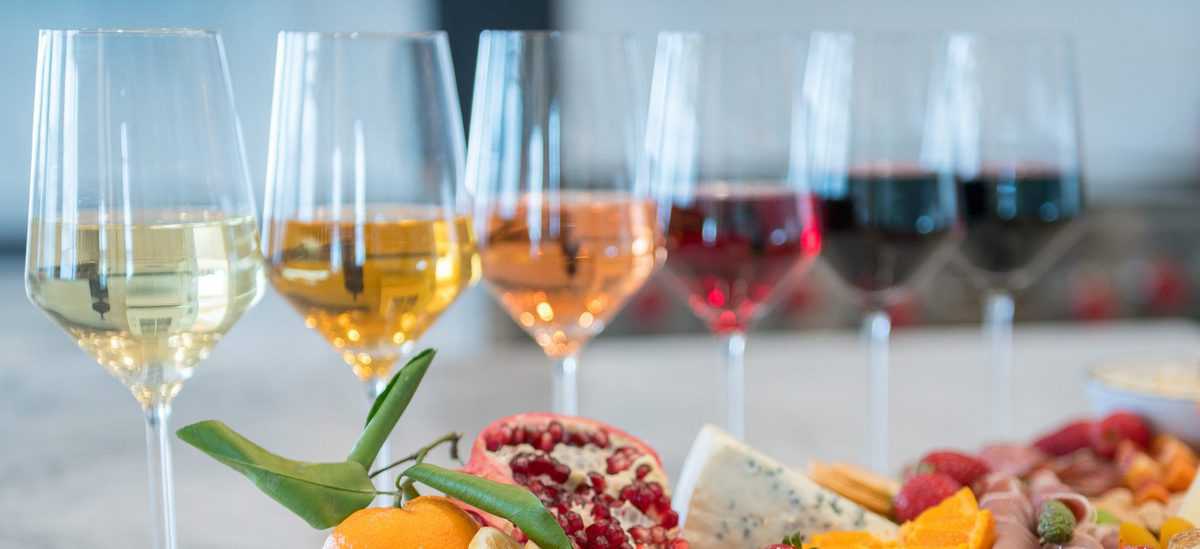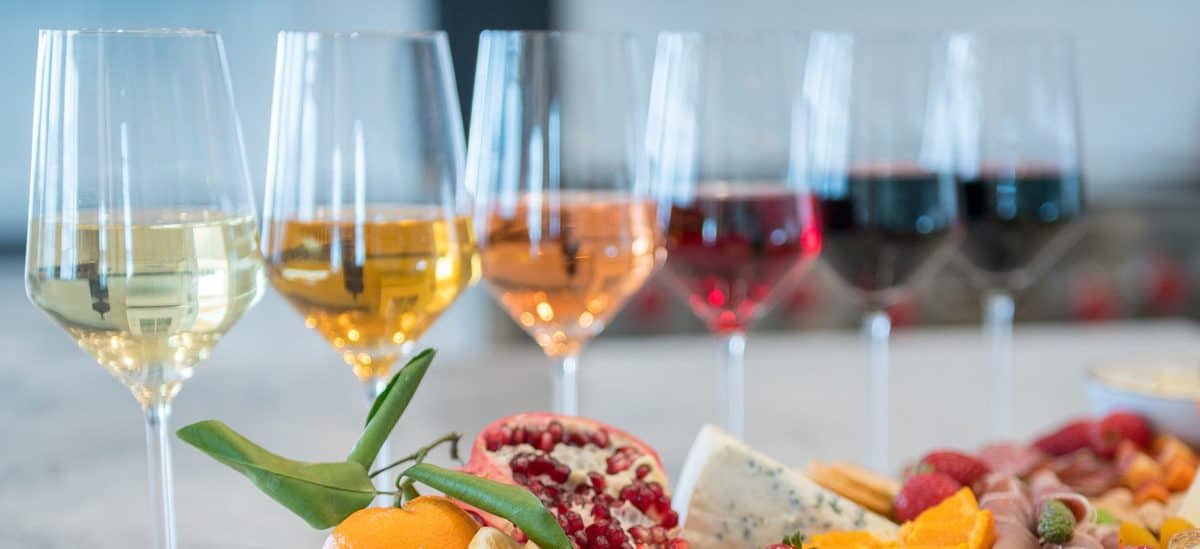 What is California Wine Month?
One could argue that every month is wine month in California, but September's California Wine Month is especially magical.
Whether you live in California, elsewhere in the United States, or abroad, we welcome you to celebrate the top wine-producing state in the U.S. and the world's fourth-largest wine-producing region in the world.
Here are a few more ways you can learn about and celebrate California Wine Month: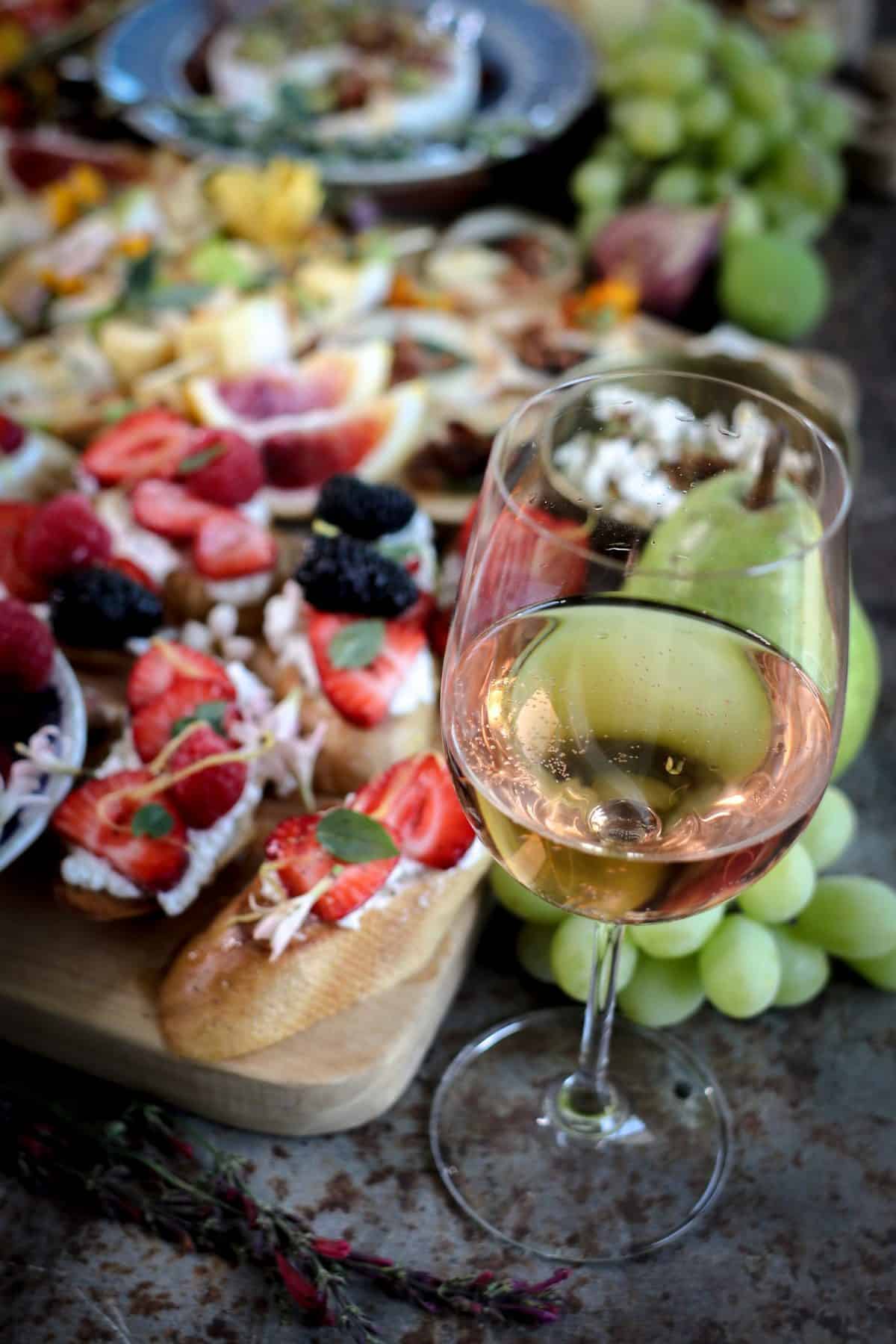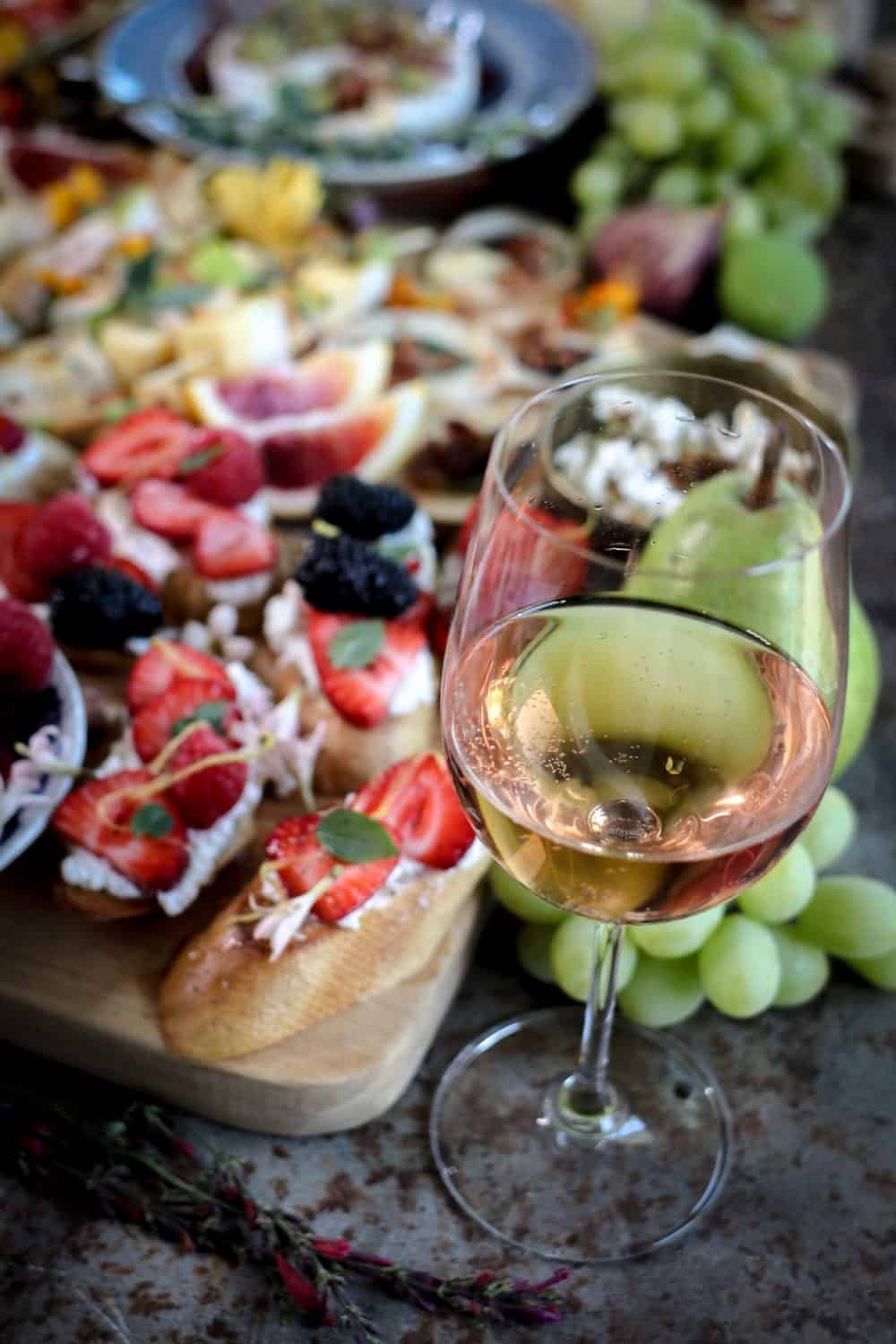 Whether you're sipping solo on Wine Wednesday or having a few friends over for a happy hour at home, these simple snacks and small bites pair beautifully with your favorite California wines AND are ready in a flash.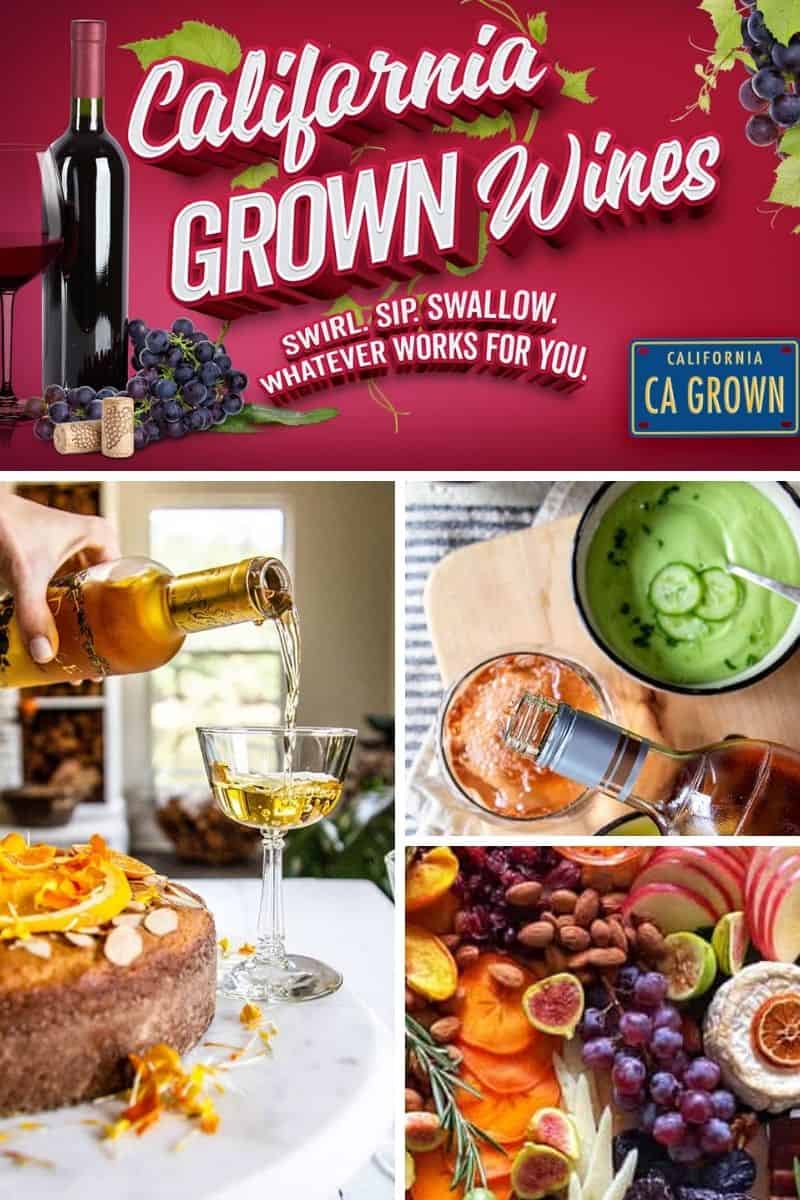 Sometimes the thought of pairing wine and food recipes together can be a bit daunting. Epic wine and food pairings aren't just for sommeliers, high-end restaurants, and extreme wine enthusiasts. They are for everyone! Join us as we explore the world of wines and learn how each varietal's unique flavor notes pair with recipes.