These Simple + Delicious Wine Pairings are Perfect for California Wine Month
September is California Wine Month and we're celebrating with some of our favorite wine pairings! Whether you're sipping solo on Wine Wednesday or having a few friends over for a happy hour at home, these simple snacks and small bites pair beautifully with your favorite California wines AND are ready in a flash. Since California grows 50% of the nation's fresh produce in our fertile fields, there's always something fabulous in season. Not sure what to pair with these easy appetizers? We're sharing some of our pairing recommendations, but it's important to mention that everyone has incredibly different preferences. The only way to discover your preferred wine pairings is to experiment and try new things. Go out on a limb: try a new varietal, a "crazy" combo and figure out your favorite way(s) to celebrate happy hour at home. Cheers!
Want even more wine + appetizer pairings? Download our free Happy Hour at Home ecookbook now!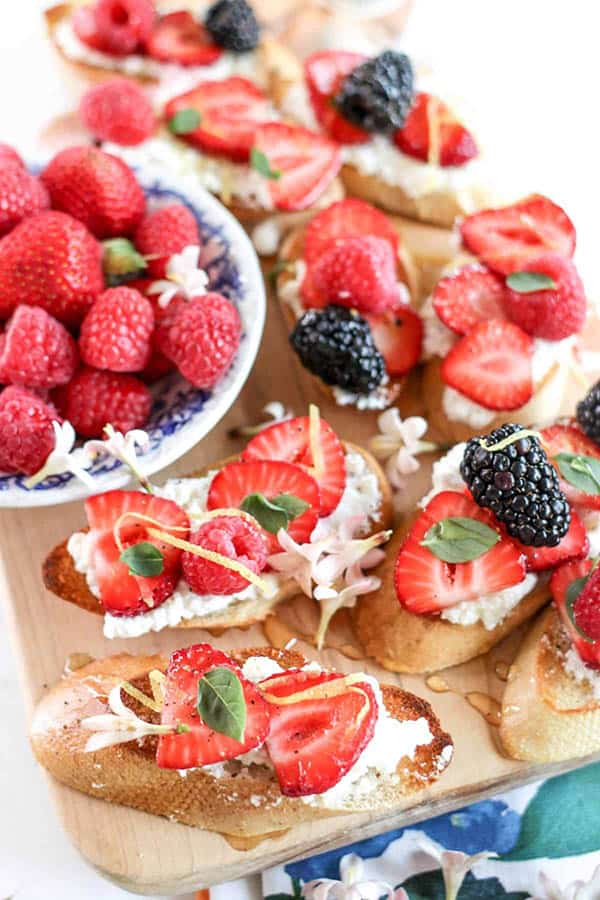 The best appetizers all check the same three boxes: easy, healthy, and delicious. Our Berry Crostini recipe definitely fits the bill. Juicy California Grown strawberries and a luscious lemon ricotta are layered onto lightly toasted baguette slices – and the result is nothing short of magical. Wondering what to pair with this recipe? Think pink and reach for a California rosé.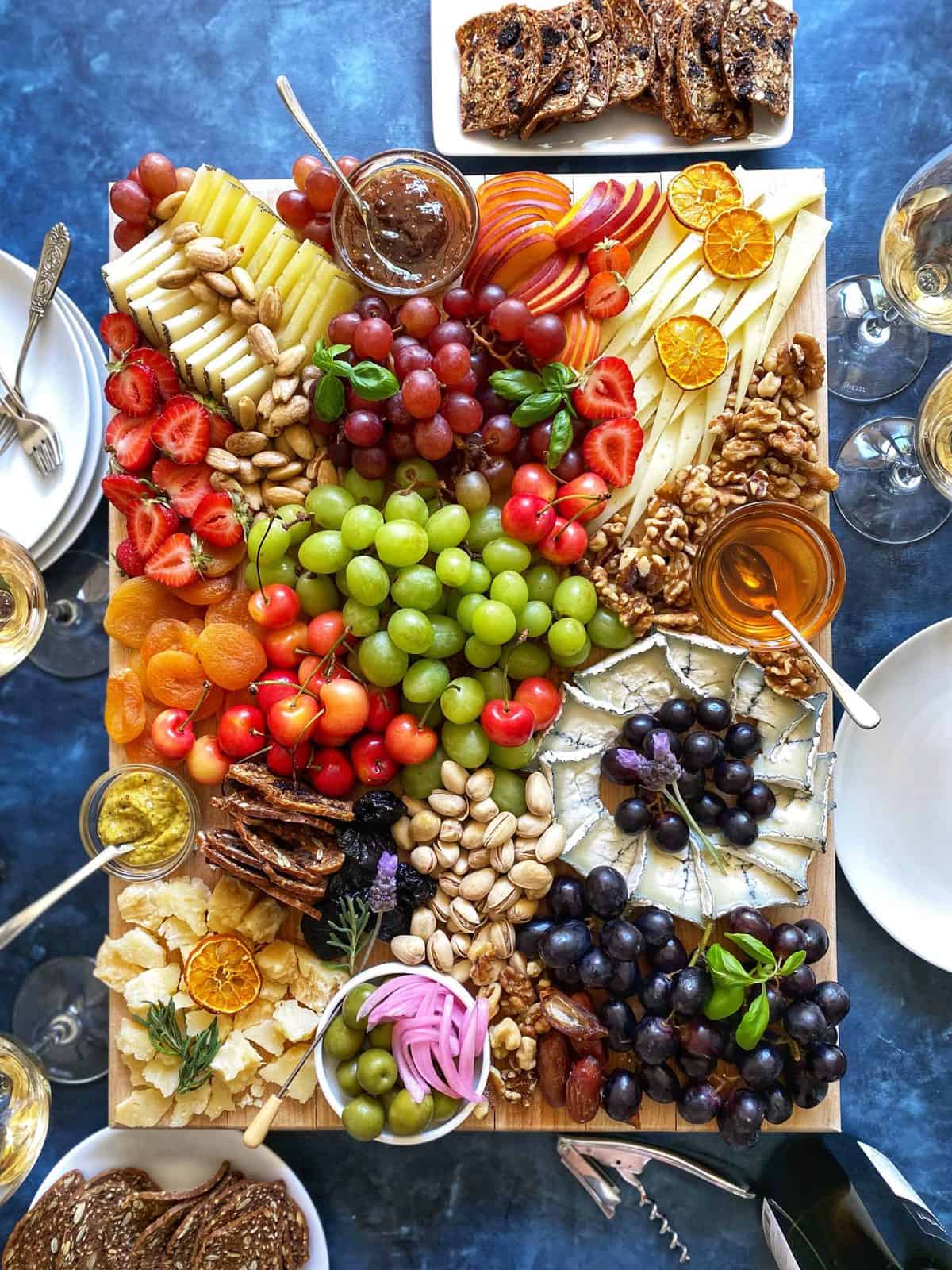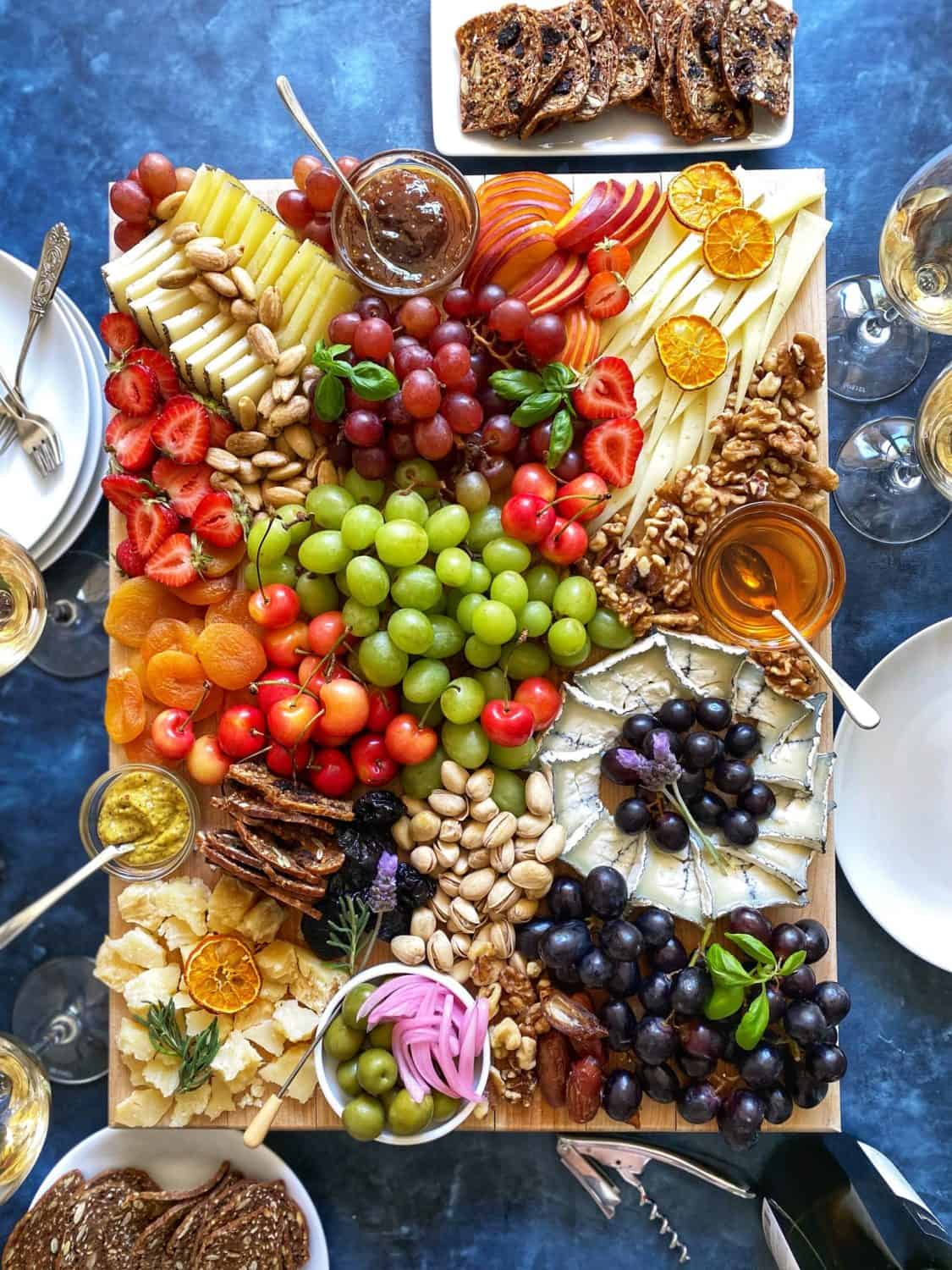 When you think of appetizers that pair well with wine, the first thing that comes to mind is probably "cheese". Sure, you could slap some cheddar and crackers on a plate, or you could take a page out of The Delicious Life's playbook and recreate this stunning Summer Cheese Board. Sipping on a glass of sparkling wine is optional but highly encouraged.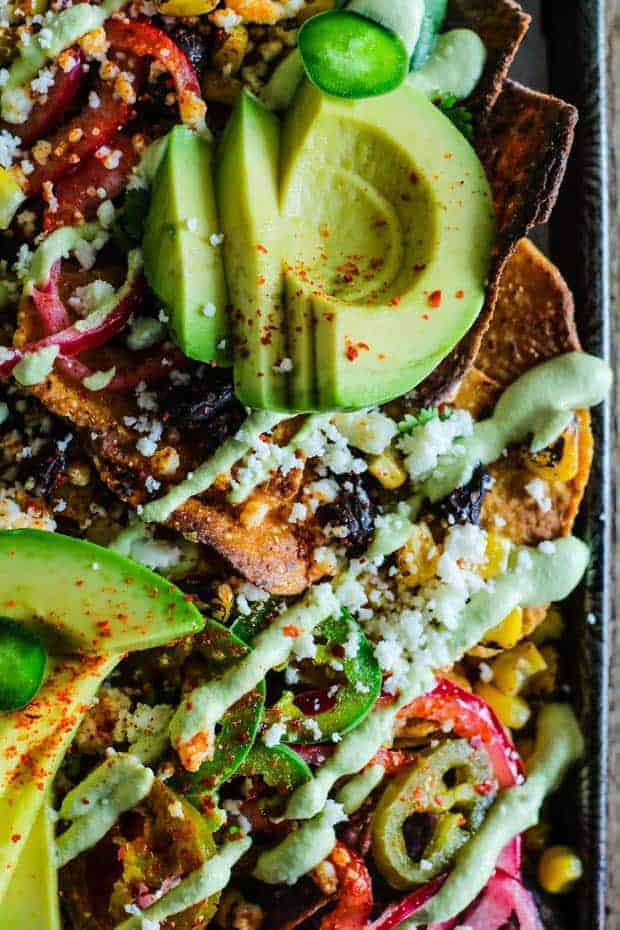 We know, pairing wine with Mexican food is typically nacho first thought. Ba-dum-bum. All bad puns aside, we would like to argue that a crisp, herby California Sauvignon Blanc is the perfect complement to these Street Corn Nachos from This Mess is Ours.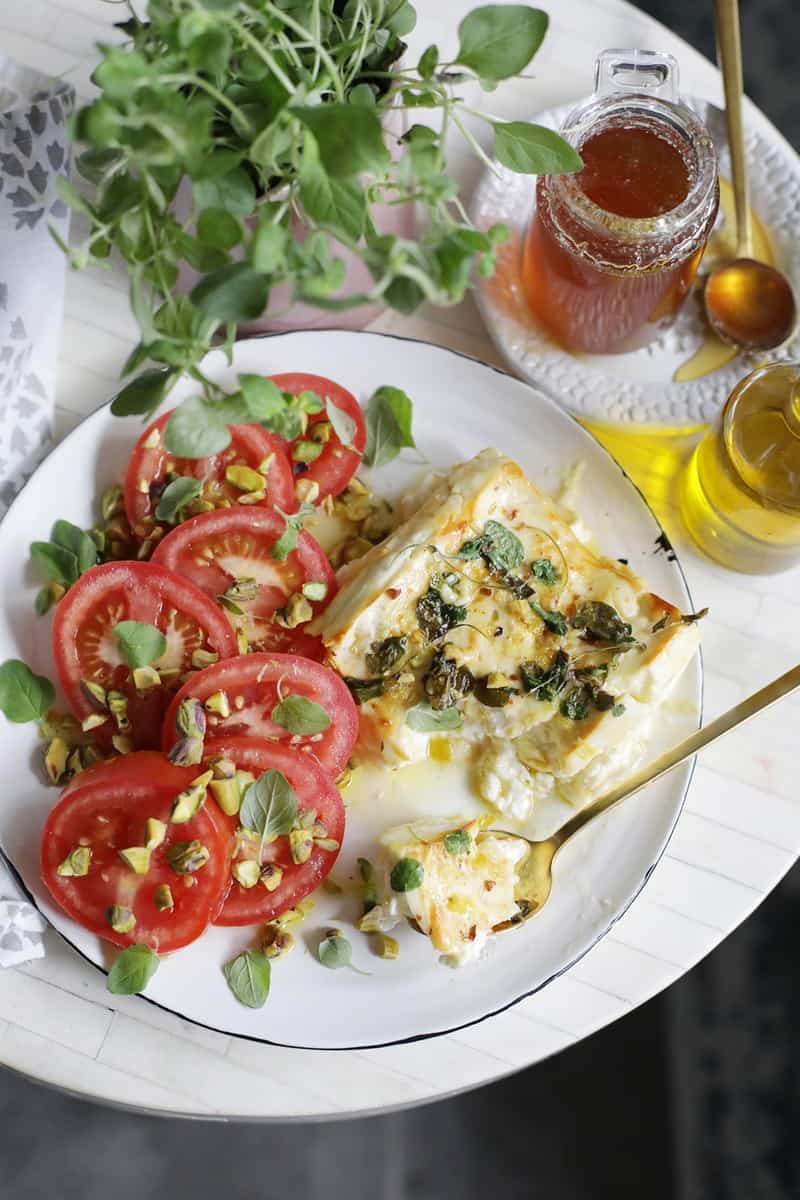 Just a handful of ingredients transform fresh feta into a sweet and savory masterpiece. Fans of red should pair Salt and Wind's creative take on Caprese with a Pinot Noir. Prefer white? Albarino would be a delightful choice.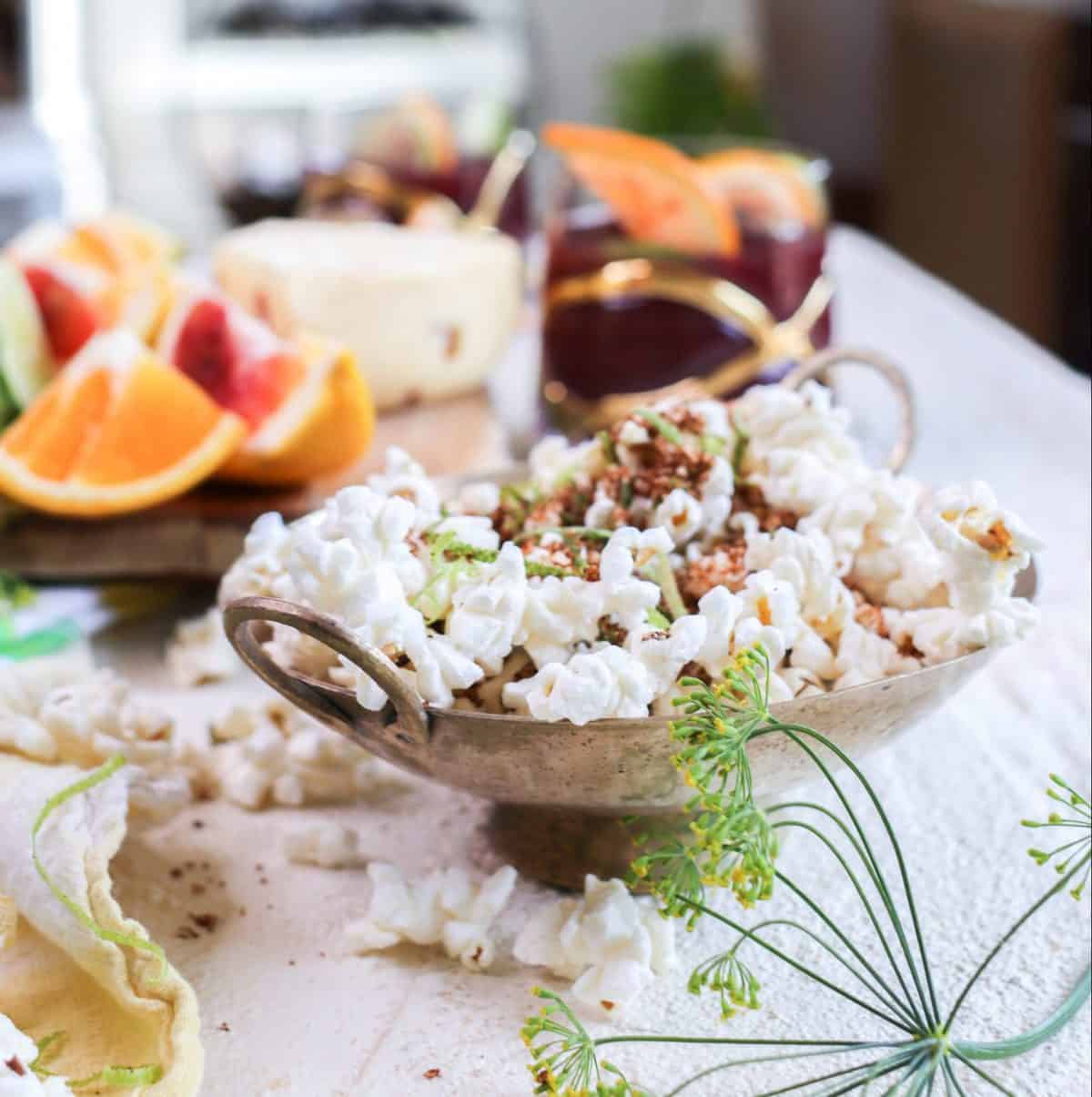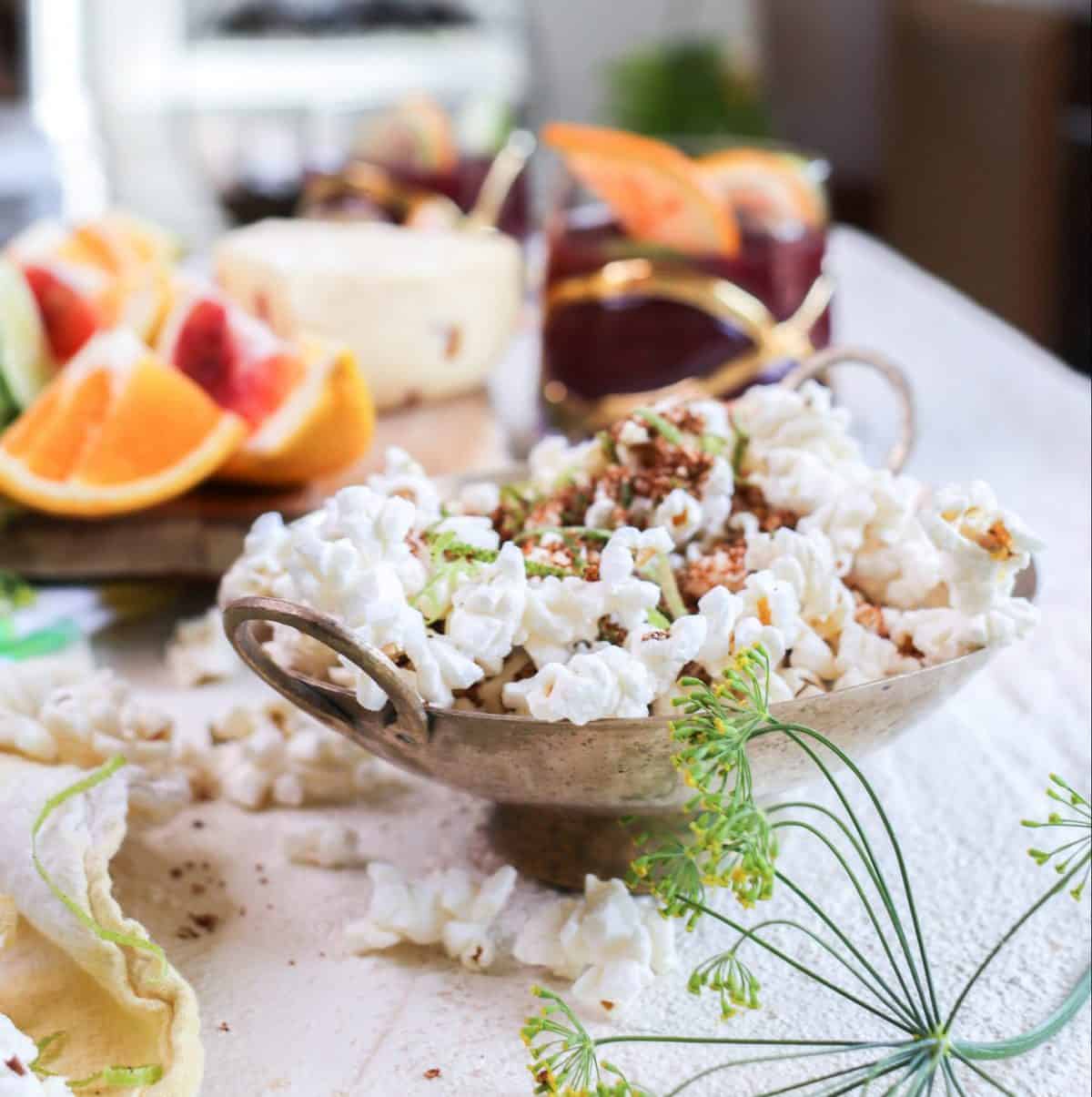 Our Spicy Cotija Popcorn recipe is the perfect way to spice up your happy hour at home or family movie night! You're definitely going to need something to wash down this salty snack. Mix up a pitcher of Strawberry Lime Agua Fresca, or grab a glass of Golden State Sangria. If you don't have a batch on sangria on the go, reach for your favorite California Zinfandel. The bold, fruity notes will pair beautifully with this cheesy, spicy popcorn seasoning recipe!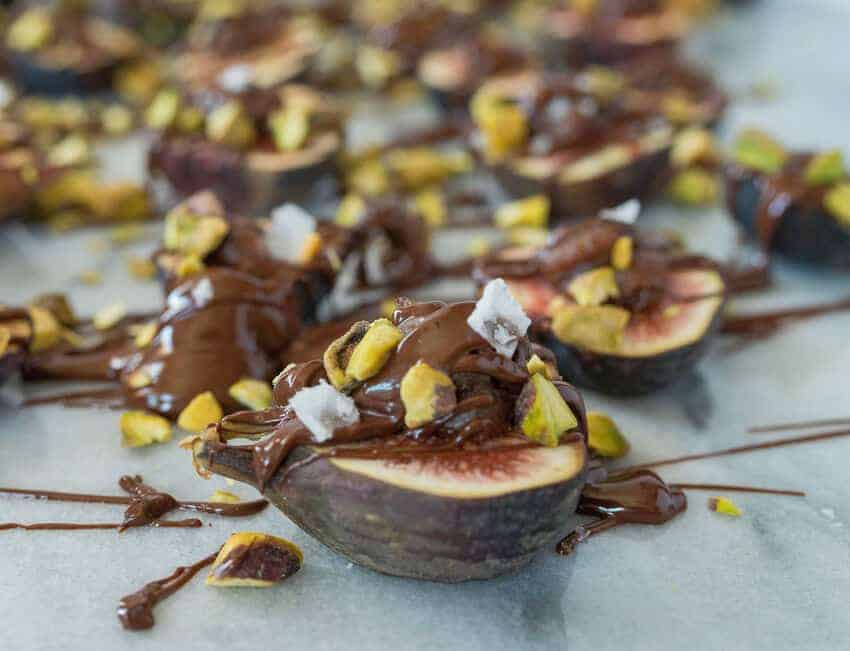 Satisfy your sweet tooth naturally with this simple snack from G-Free Foodie. Bonus – this easy treat also happens to be gluten-free and Paleo-friendly (just like wine… hint, hint). Enjoy with a lighter dessert wine or our typical go-to for all things sweet – a glass of bubbly.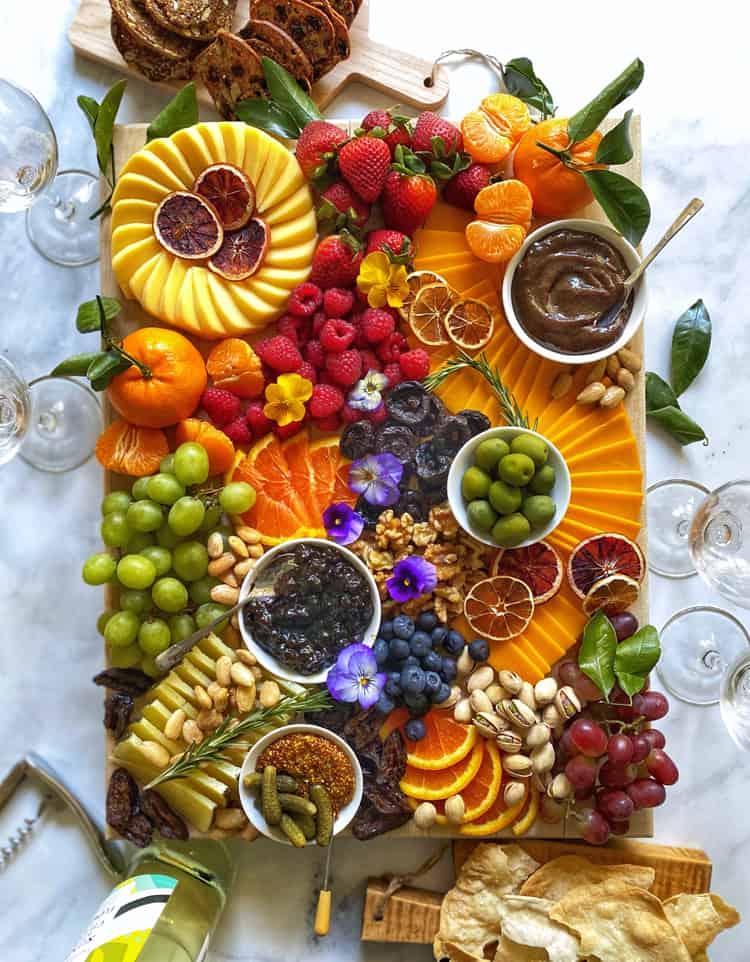 We firmly believe that The Delicious Life is the goddess of graze boards. So, when she tells us that we should add pinot prune jam to a scintillating spread of fresh fruits and cheeses, we listen. And you should, too. Since the jam only calls for two cups of wine, you'll obviously enjoy this gorgeous graze board with the rest of your first bottle of Pinot Noir.
Pro-tip: There are approximately 5 (five ounce) servings in a bottle of wine- so if you're entertaining friends, you'll want to make sure you have a second bottle of Pinot on hand…just in case.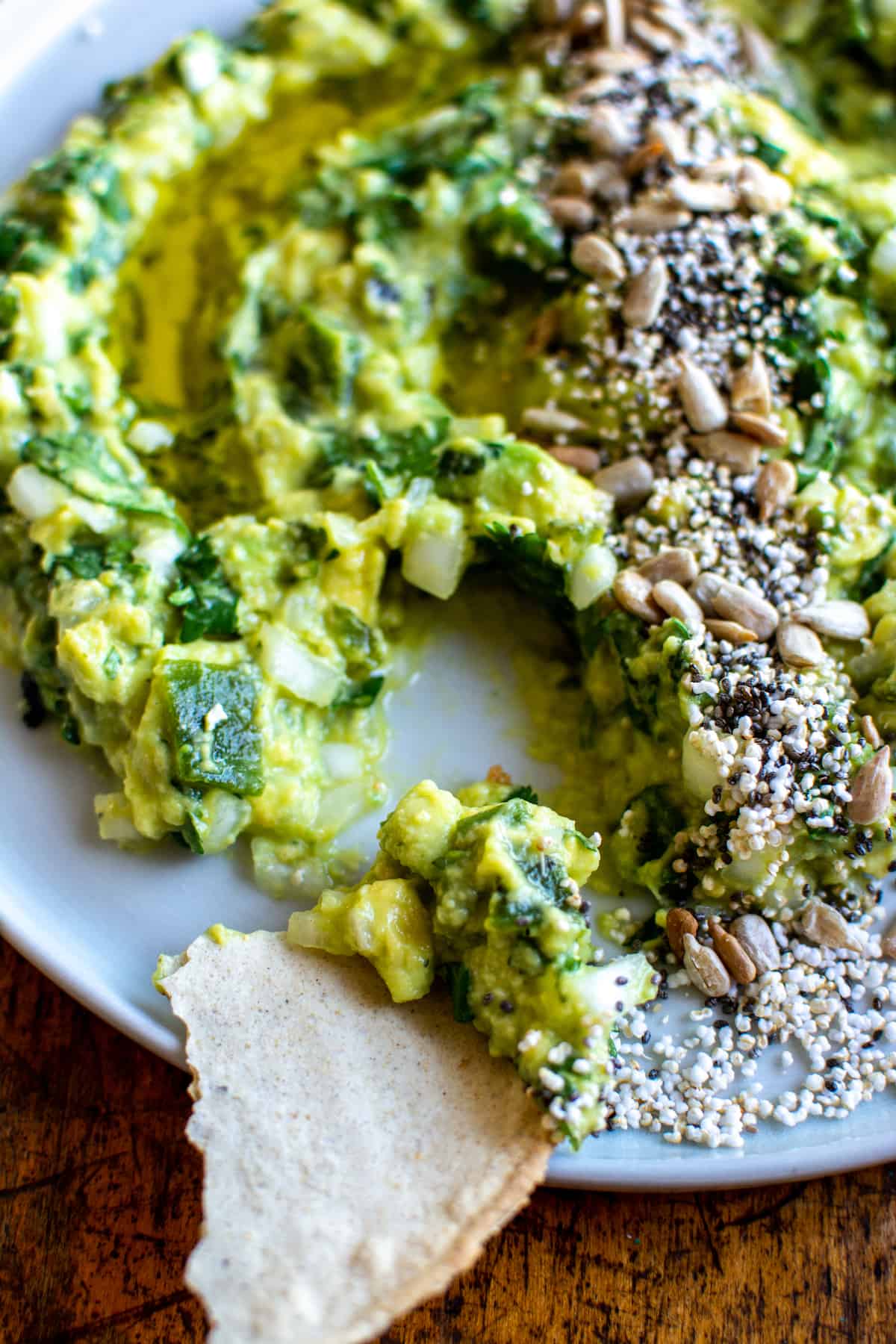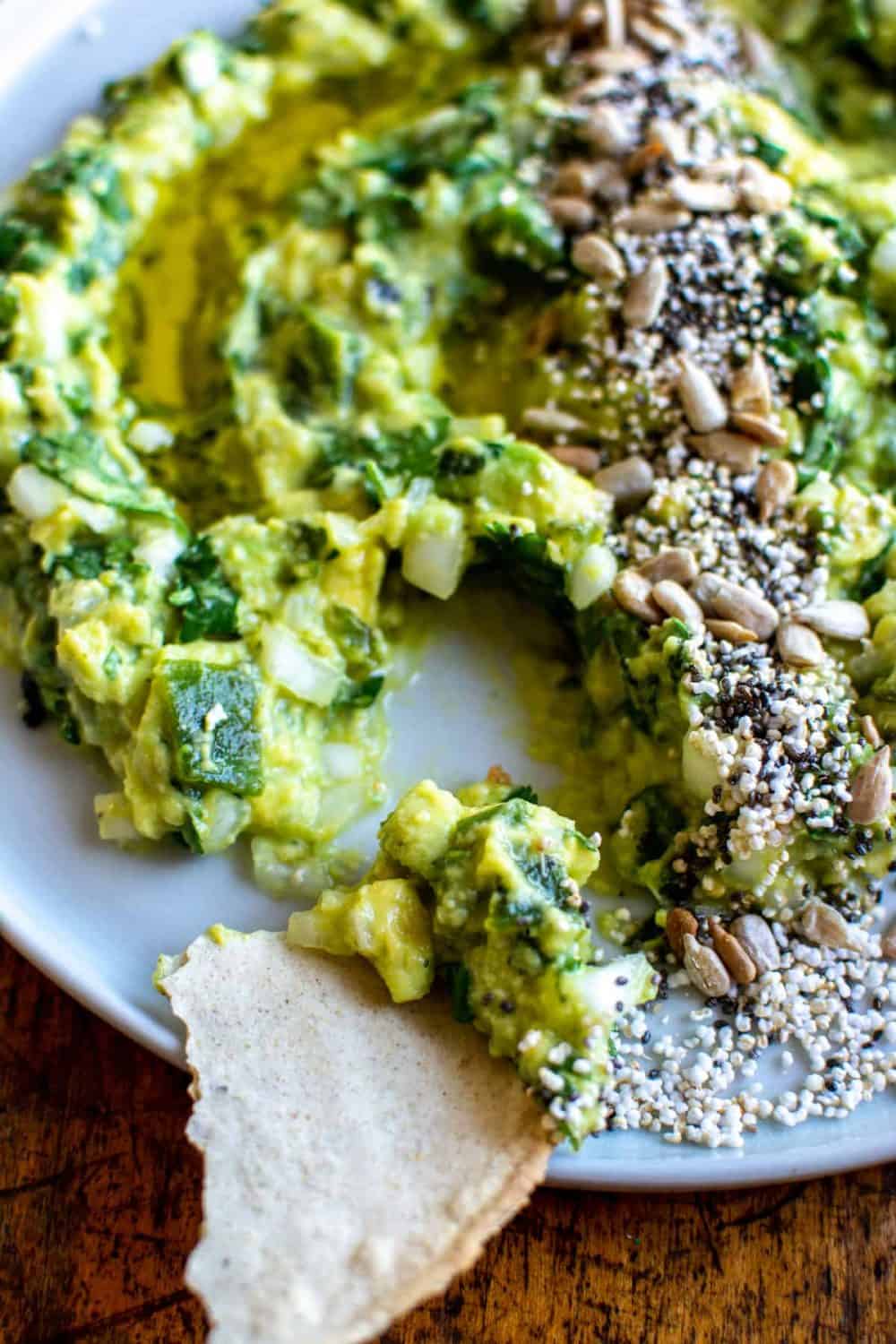 Chips and dip are a happy hour favorite! Elevate your guac game with this upscale version from Hola Jalapeno. You've got a few different (but equally amazing) options for your wine pairings. A California Chardonnay will complement the creamy avocados, while a Sauvignon Blanc will make the gorgeous greens in this dip sing.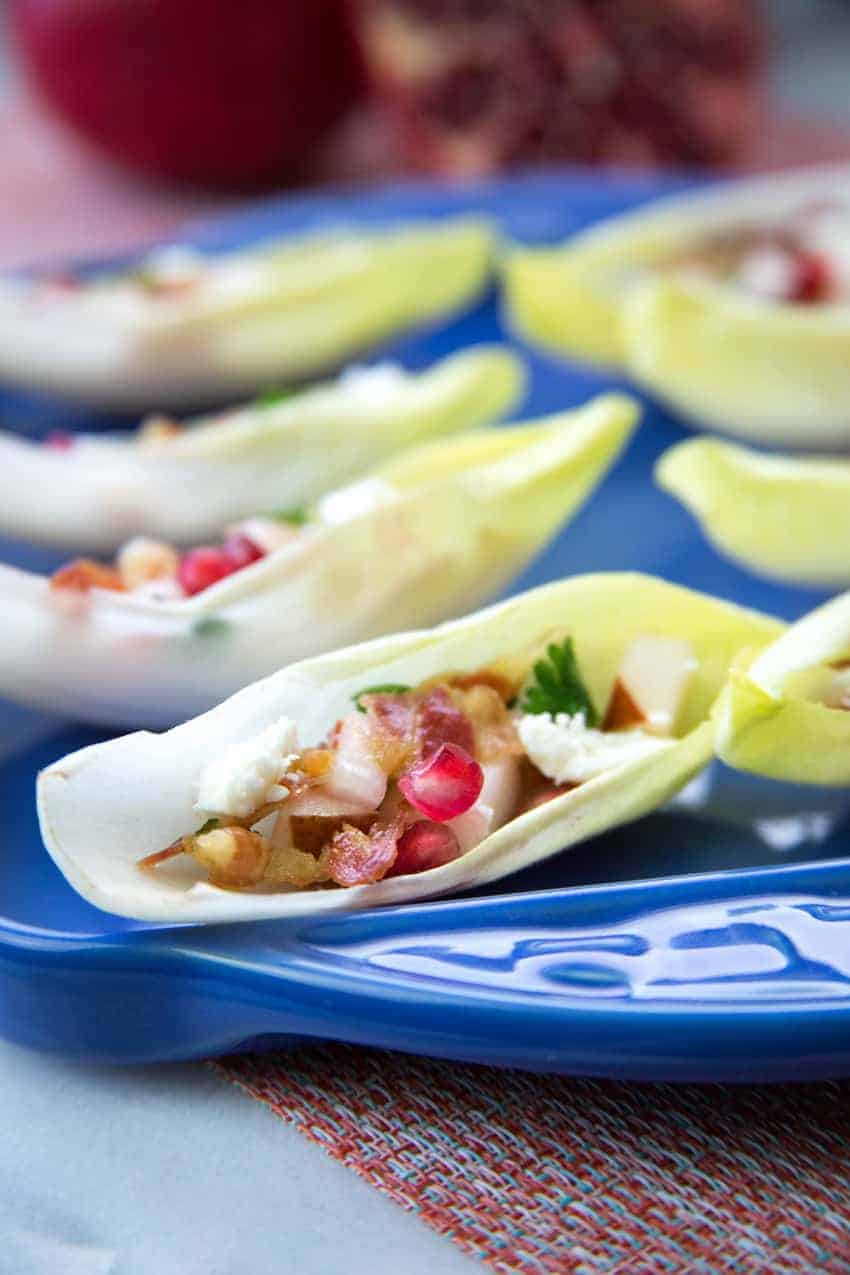 Feeling fancy? These Endive Cups from G-Free Foodie are an elegant alternative to a traditional salad. Stuffed with savory cheese and pancetta, and then accented with sweet pomegranate arils, this appetizer would work beautifully with your favorite California Merlot.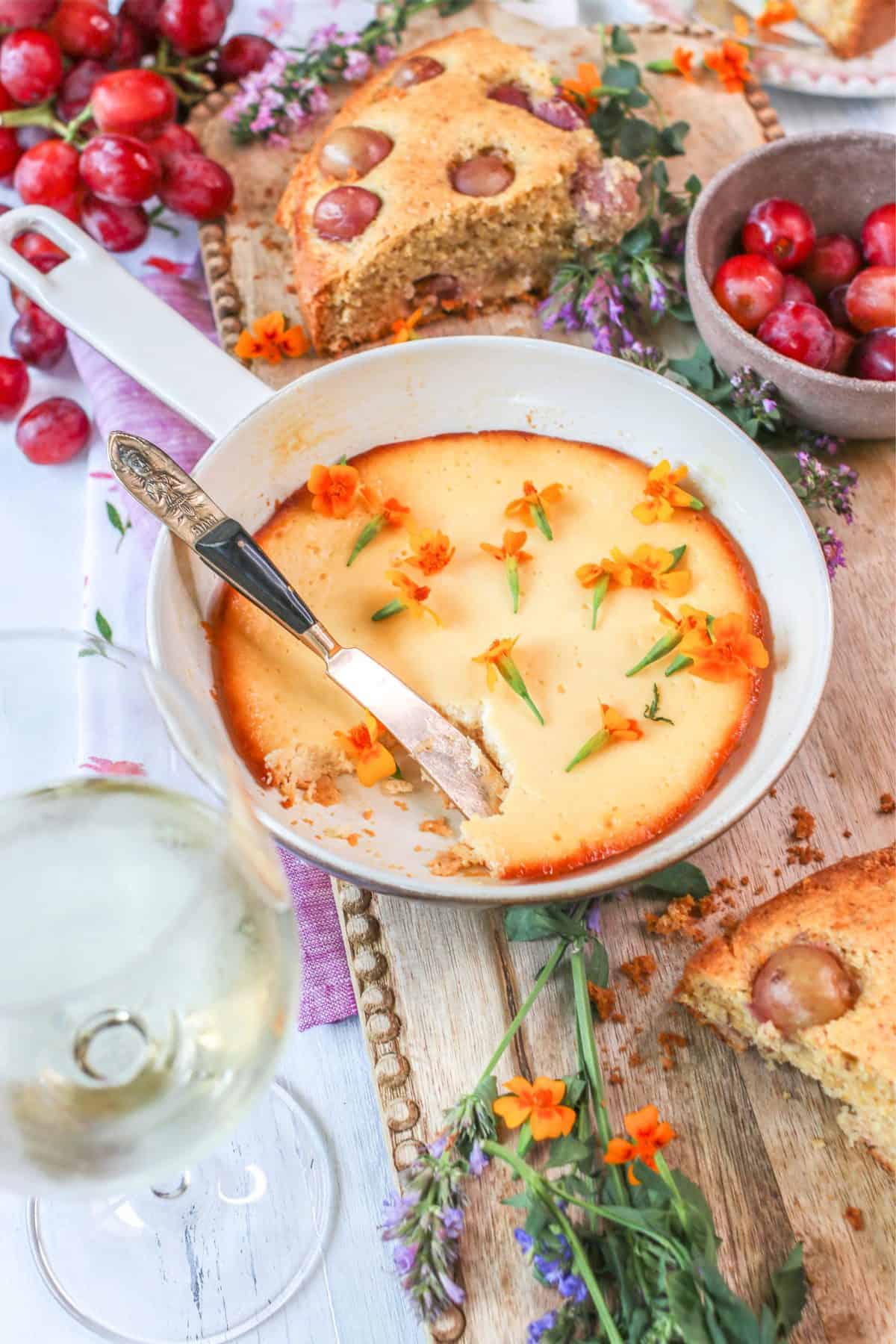 Say hello to your new favorite treat – Sweet Baked Ricotta with Orange Zest. It's creamy but not too sweet, and the perfect addition to a cheese course or dessert board. Try pairing Sweet Baked Ricotta with your favorite Muscat wine (also known as Moscato). The light, subtly sweet notes of this classic dessert wine are the perfect complement to the dish.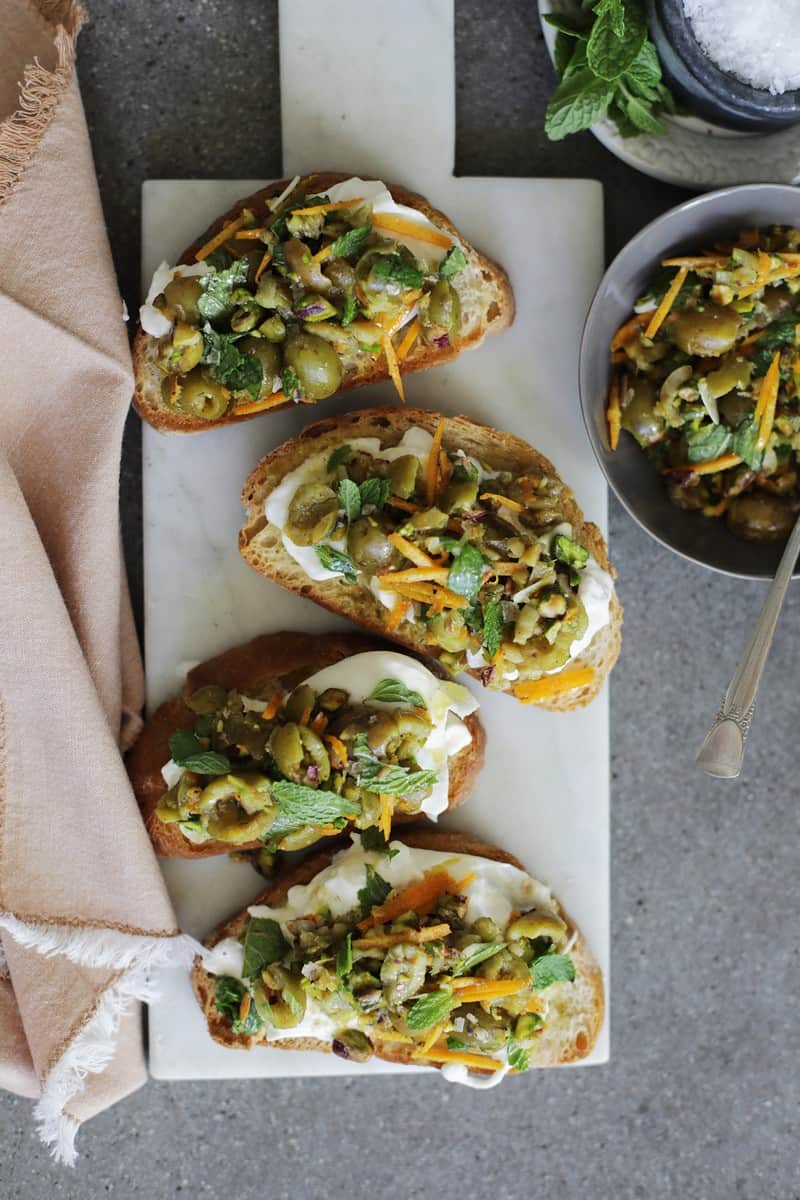 Bruschetta, in its many iterations, is a regular in our happy hour rotation. It's simple, satisfying and completely customizable. We're currently crushing on the big, bold flavors of this Smashed Green Olive Bruschetta from Salt and Wind. Try serving this snack with Cabernet Sauvignon. A lighter varietal could be overwhelmed by the savory, intense flavors but this full bodied red can hold its own.
We want to see your favorite food and wine pairings! Snap and pic and share on social using #cagrown and #californiawines!
For more fresh and delicious recipe inspo, check out our Pinterest page!
Wine Pairing FAQs
What is the basic goal of wine pairings?
When matching a wine with certain foods, you want to create a sense of balance. You don't want either element to overwhelm the other, and you want the flavors to complement and enhance each other.
What should I think about when matching wines with food?
Let's start by saying there are no "wrong" pairings. Wine pairing, much like art, is subjective. If a pairing pleases your palate, then it's right for you.

Start by thinking about the dish you'll be serving. Then, choose a wine to either highlight an element of that dish or balance out certain flavors. For example, if you're serving a rich dish, you might choose to serve it with a more acidic wine to help cut through the fat.
Is there one wine that pairs well with everything?
If we had to choose one wine that works well with the broadest spectrum of foods, it would be sparkling wine. Sparkling wine's festive bubbles and refreshing flavors work well with everything from fried chicken to wedding cake. Bonus: a bottle of bubbly tends to turn any occasion into a celebration.
Article by Hilary Rance.