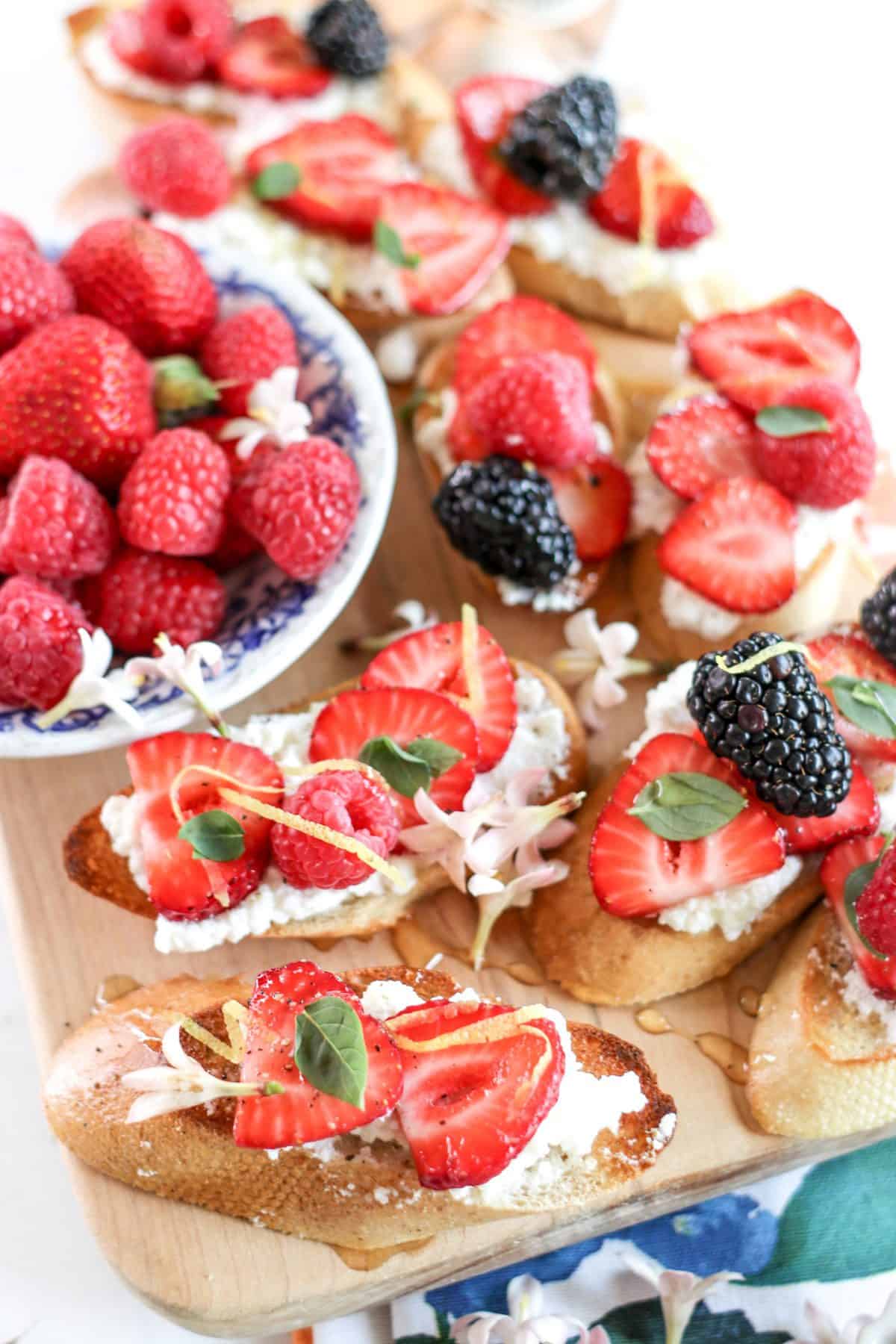 CA GROWN Blog
Discover. Learn. Connect.
Fresh Berry Crostini With Sweet Lemon Ricotta
January 15, 2021
Eat the Season!
Sign Up For Weekly Recipes
« Back to Recipes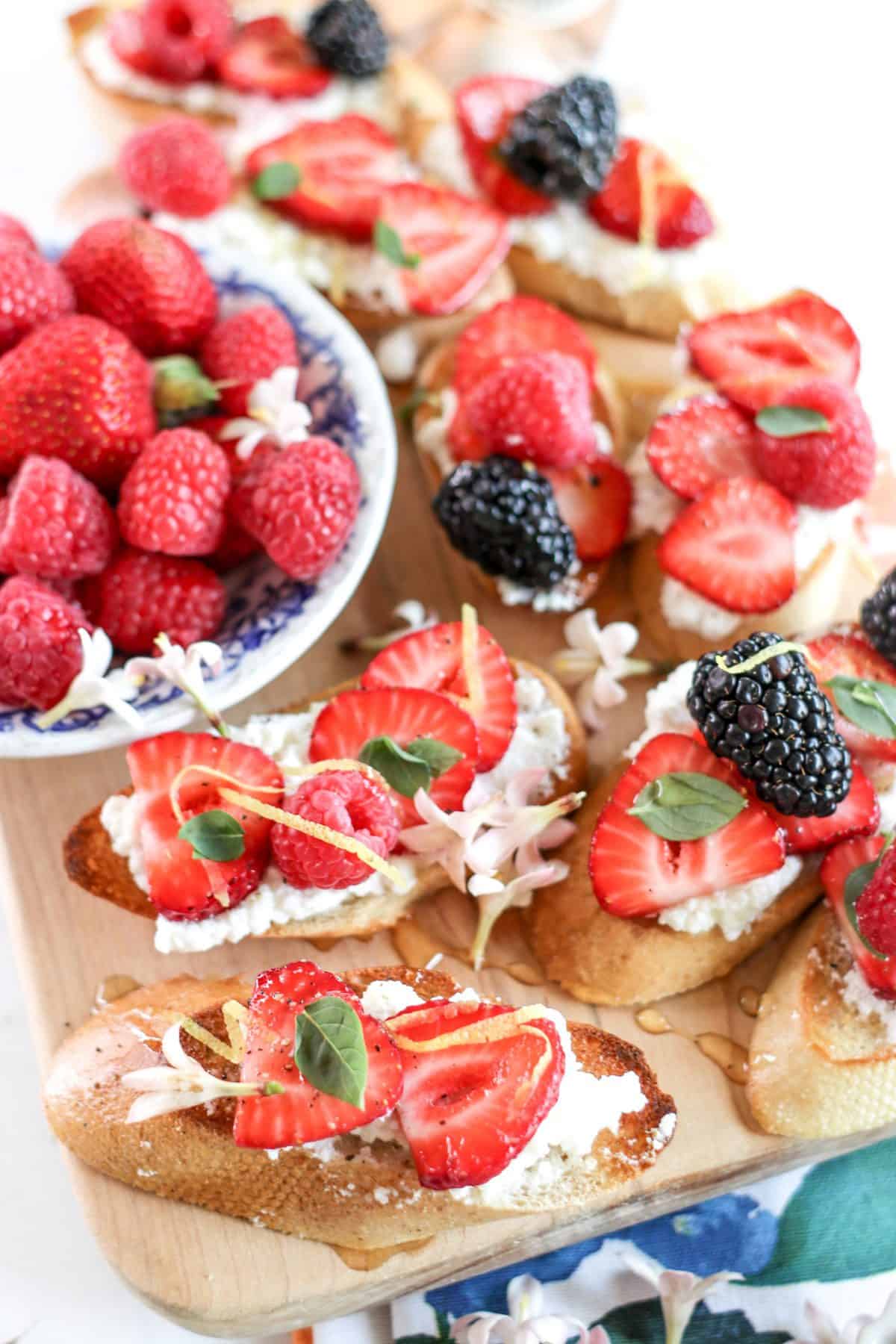 Fresh Berry Crostini With Sweet Lemon Ricotta
The best appetizers all check the same three boxes: easy, healthy, and delicious. Our Berry Crostini recipe definitely fits the bill. Juicy California Grown strawberries and a luscious lemon ricotta are layered onto lightly toasted baguette slices – and the result is nothing short of magical.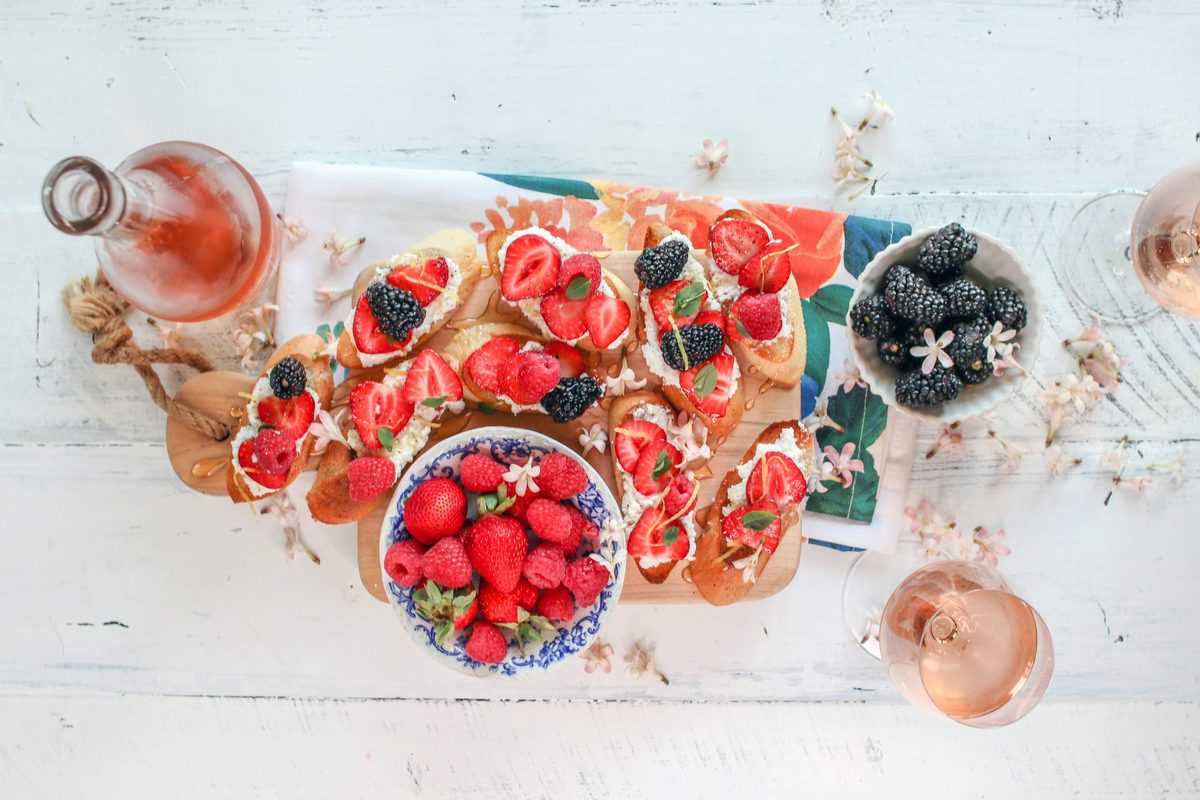 Let's talk a little about what exactly makes this appetizer so special.
One of the best things about living in California is that fresh, CA Grown strawberries are available year round! That's right! In winter, strawberries ship from Southern California; production moves north with the warming spring temperatures. The Golden State is responsible for almost 90 percent of all strawberries grown in the US. Since every California grown strawberry is hand picked, only the highest quality, perfectly ripe berries make it to your store.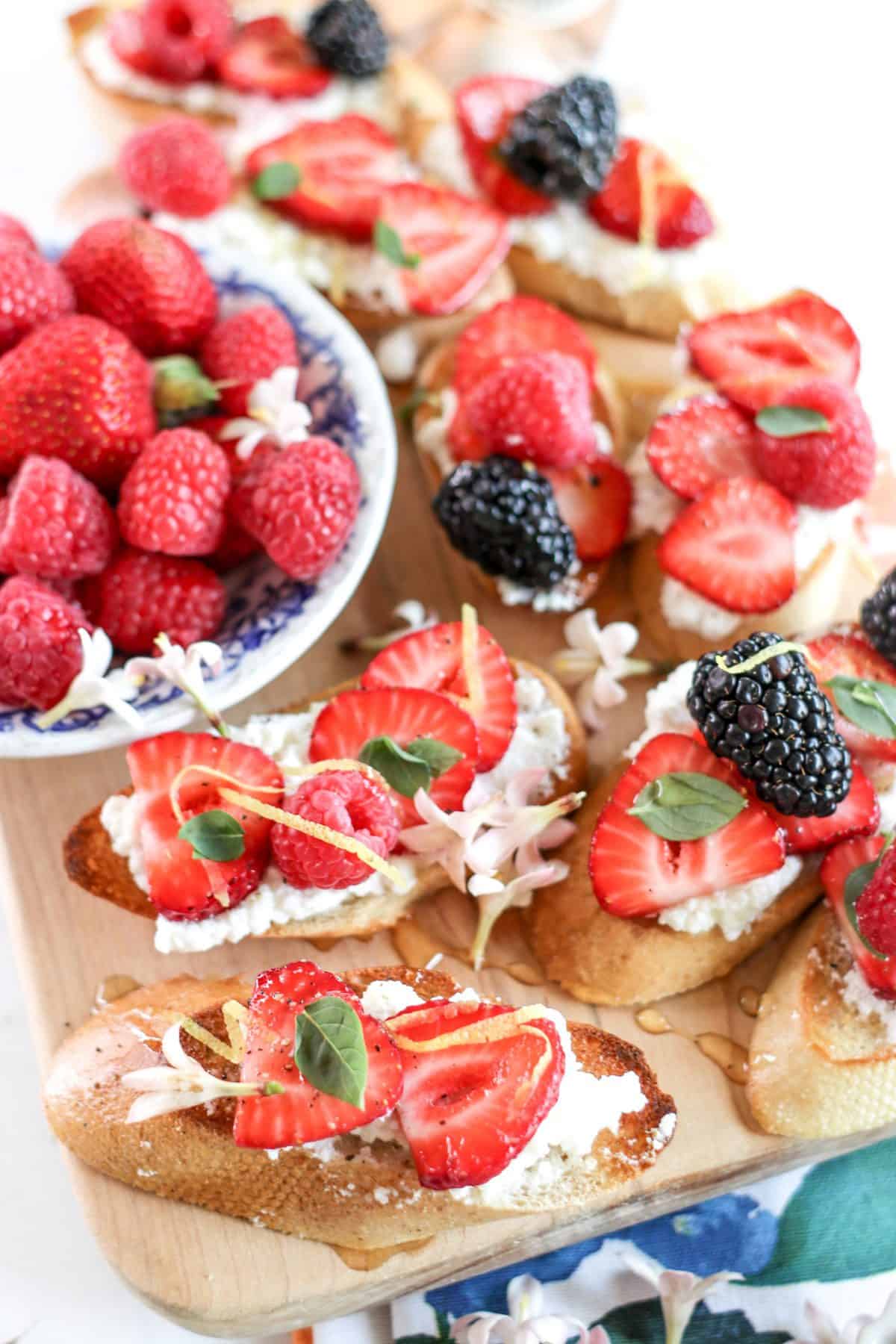 The Lemon Ricotta mixture is simple, but oh-so-sweet. The secret to this concoction? Real California Milk! Make sure your ricotta is made with 100% real California milk and features the Real California Milk seal. Since 99% of California dairies are family owned, you'll feel good knowing that the product is not just creamy and delicious, but helping to support our dairy farming families!
Want to mix things up a bit? Feel free to change up the recipe! Choose any combination of in season berries, or even swap the lemon for your favorite type of CA grown citrus.
Wondering what wine to pair with Berry Crostini?
Serve Berry Crostini at happy hour with a glass of our favorite California rosé. The flavors (and colors) work so beautifully together.
Fun fact: Have you ever wondered how rosé wines are made? A wine's color is not derived from the juice of the grape (since all grape juice is clear) but from a process called maceration, where the skins impart their color to the juice as they soak. Rose's distinctive pink hue is created by juicing red grapes, and allowing only limited contact with their skins (usually around 2-3 days). Once the desired color is reached, the skins are removed and the juice is allowed to ferment.
Looking for more berry delicious recipes? Try our Strawberry Chicken Salad or mix up a Fresh Strawberry Spritzer!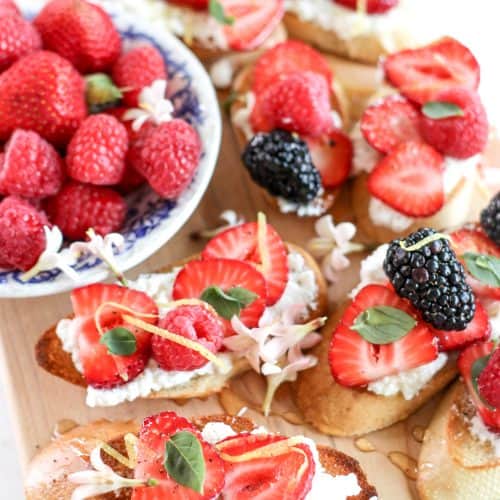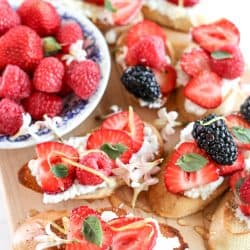 Berry Crostini with Sweet Lemon Ricotta
The best appetizers all check the same three boxes: easy, healthy, and delicious. Our Berry Crostini recipe definitely fits the bill.
Ingredients
2 baguettes
Extra virgin olive oil
6 oz. ricotta cheese
3-4 TBSP honey divided
zest and juice of 1 lemon
2 pints fresh California berries such as: strawberries, raspberries, blackberries and blueberries
2-3 sprigs basil
freshly ground black pepper optional
Instructions
Heat the oven to 350 degrees F.

Slice the baguettes in 1/4 inch rounds, brush lightly with olive oil, and place on a baking sheet. Toast the bread in the oven for 15-20 minutes, or until golden. Turn pan during baking or flip slices over if needed. Allow to cool.

Add ricotta, 1 TBSP honey and 2 teaspoons lemon juice to a small bowl and stir to combine.

Spread each crostini with some of the ricotta mixture, then top with berries and place on a serving platter. Repeat until all the crostini have cheese and berries, then scatter lemon zest and basil over the crostini, then drizzle with honey. Add a bit of freshly ground black pepper if desired.
Notes
Serve immediately with a glass of California rose.
Check out our Pinterest page for more delicious ways to enjoy California Grown produce.
Want to share your favorite seasonal recipes with us? Snap a pic and share on social using #CAGROWN.