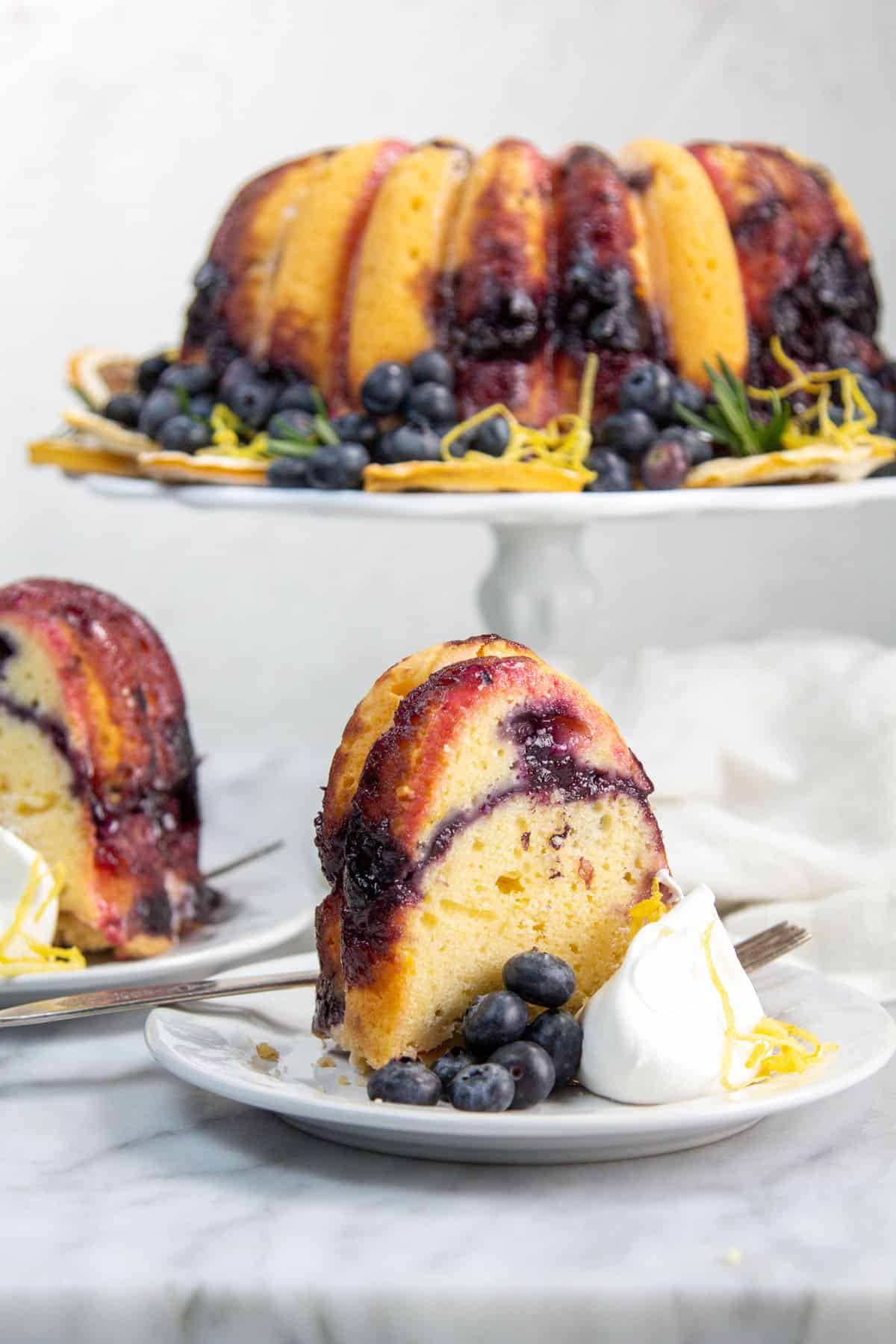 CA GROWN Blog
Discover. Learn. Connect.
Step-by-Step Blueberry Coffee Cake Recipe: Your New Favorite Morning Indulgence.
April 4, 2023
Eat the Season!
Sign Up For Weekly Recipes
« Back to Recipes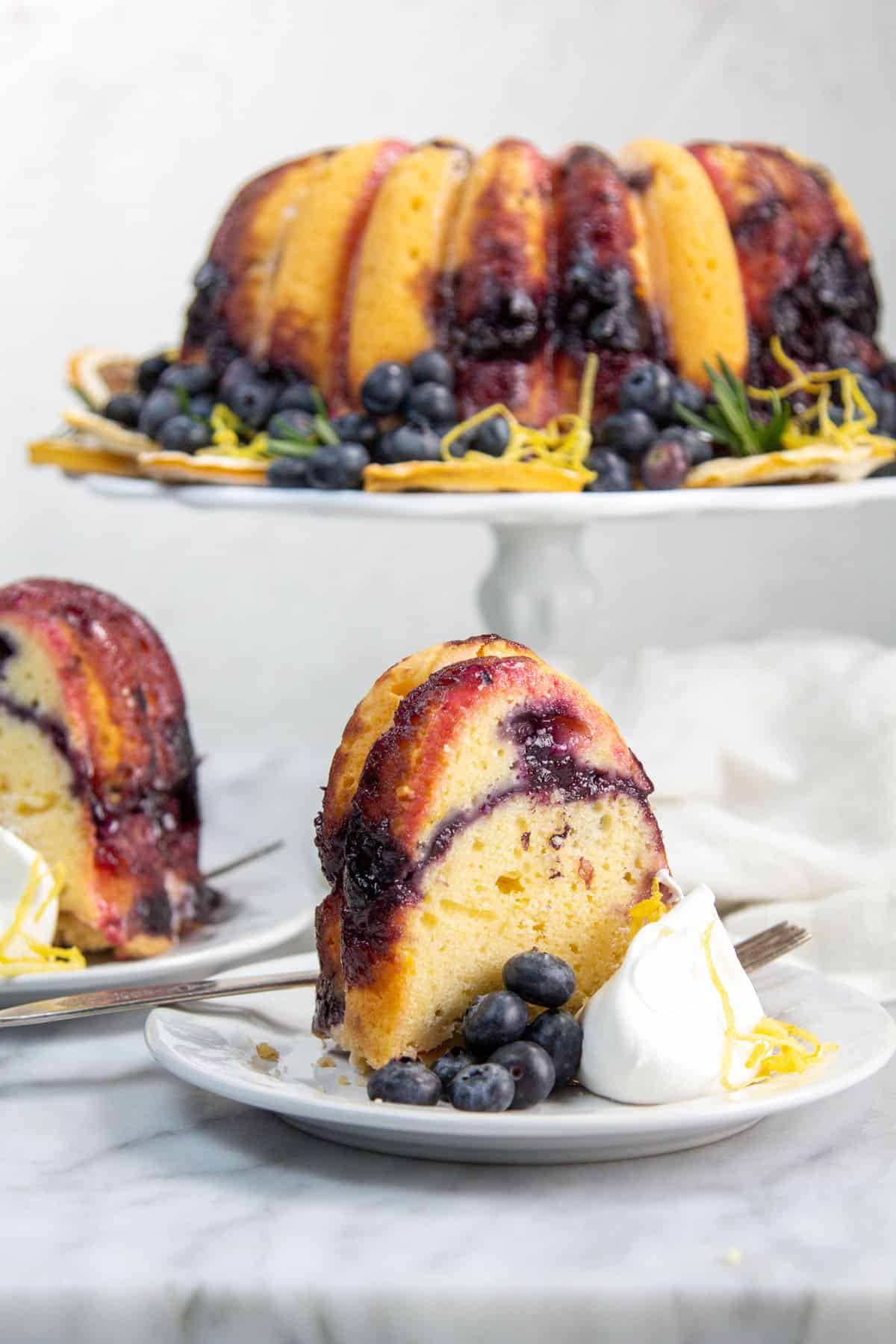 Step-by-Step Blueberry Coffee Cake Recipe: Your New Favorite Morning Indulgence.
There's something truly magical about a delicious blueberry coffee cake. The blend of sweet and tangy flavors paired with a moist, tender crumb is simply irresistible. Our step-by-step Blueberry Coffee Cake recipe is your key to creating the ultimate indulgence, perfect for baking ahead to ensure lazy weekend mornings or even for special occasions.
Start Your Day with an Irresistible Morning Treat, Our Blueberry Coffee Cake Recipe.
One of the secrets to a mouthwatering Blueberry Coffee Cake is choosing top-notch ingredients. We've handpicked a mix of elements that, when brought together, create an explosion of taste and texture you'll absolutely love.
Step-by-Step How To Make This Blueberry Coffee Cake Recipe.
Our California Grown Blueberry Coffee Cake recipe is easy to follow and always yields EPIC results. With detailed instructions and helpful tips, this recipe is simple enough that even a novice baker can easily recreate it.
What sets this Blueberry Coffee Cake apart from the rest isn't just its mouthwatering flavor but also its unique assembly.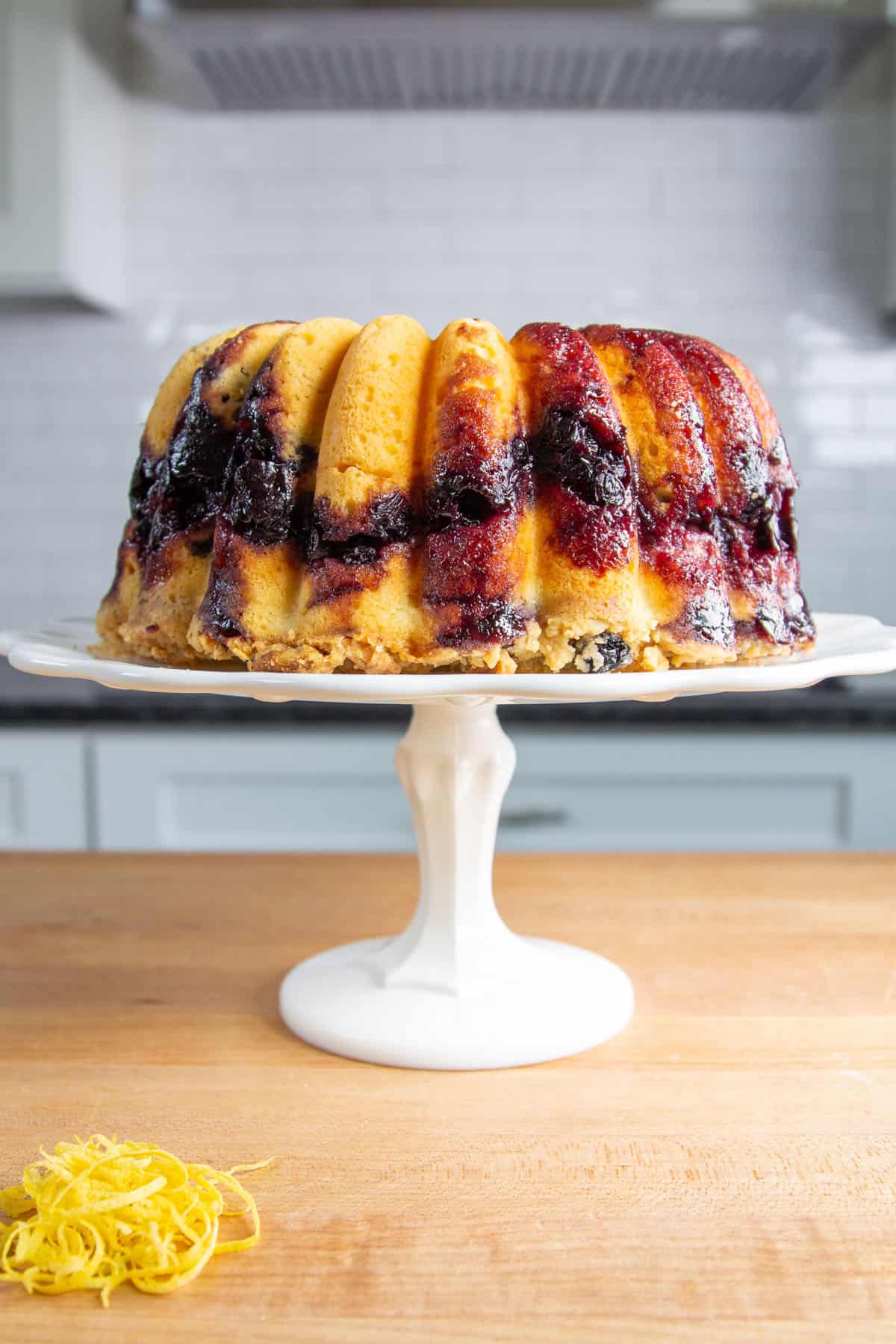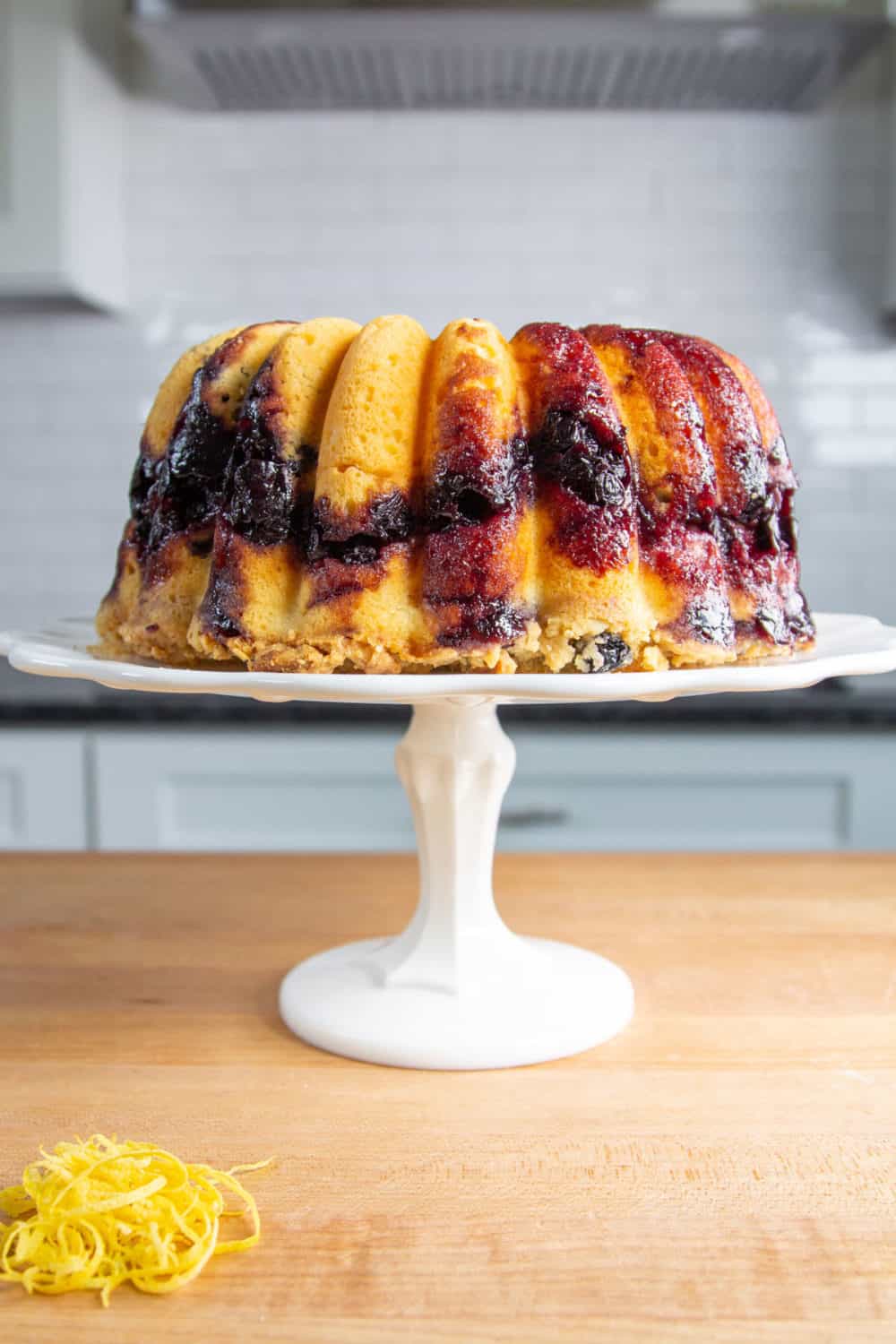 How to Assemble this Blueberry Coffee Cake Recipe for Baking :
This delightful cake is baked in a Bundt pan, giving it an elegant and distinctive shape. The magic begins with the layering process: first, a heavenly blueberry sour cream coffee cake batter forms the base; then, a ribbon of homemade blueberry jam ripples through the center, adding a burst of fruity flavor; and finally, a blueberry-studded crumb layer rests at the bottom, providing an irresistible contrast in texture.
Each element harmoniously combines to create a truly unforgettable treat that's as beautiful as it is delicious.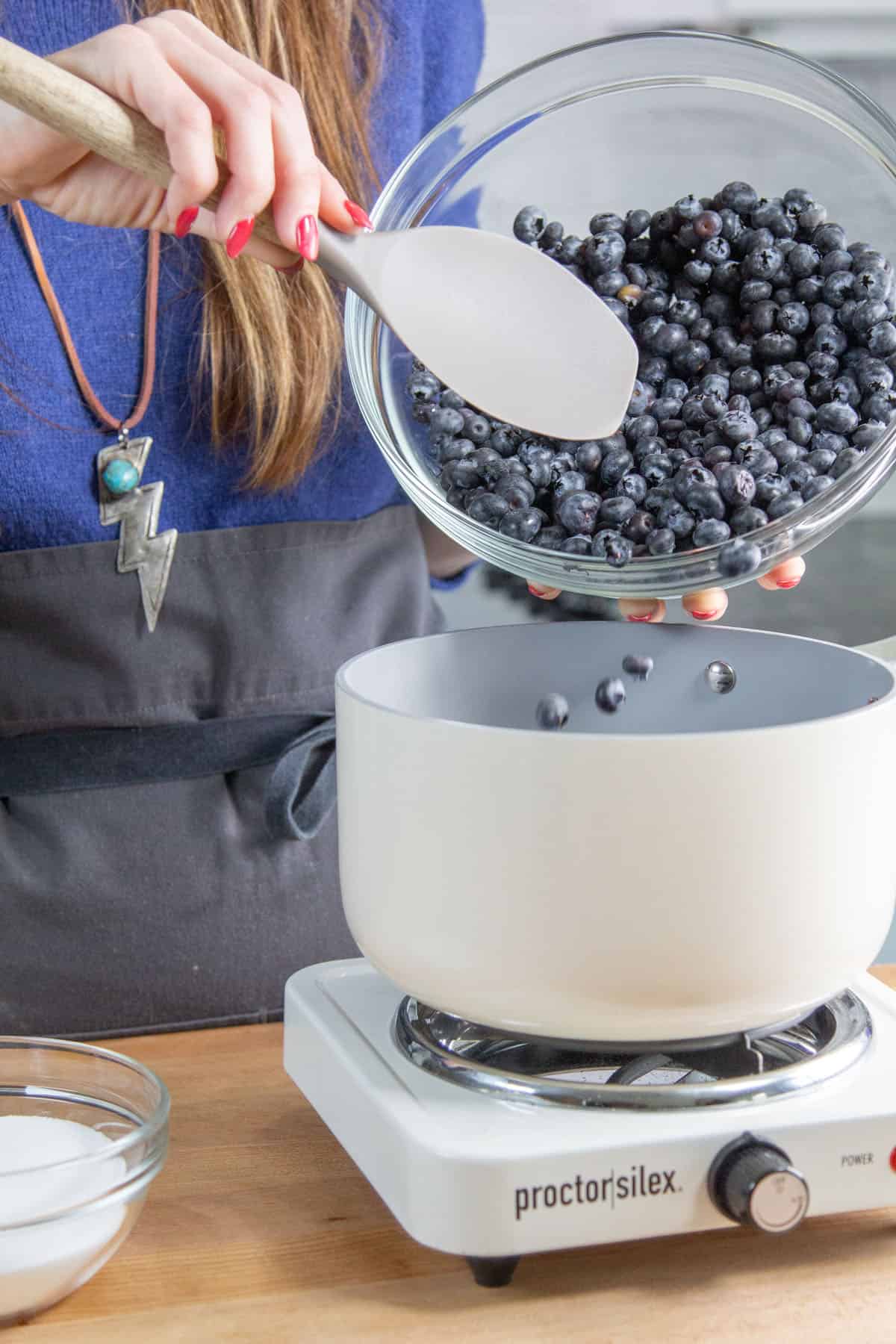 Here are a few of our favorite ways to enjoy any extra blueberry jam.
This blueberry jam is so delicious you will want to slather it in toast, spoon it over slices of this blueberry cake, and maybe even
Give Your Blueberry Coffee Cake a Bit of Flair: Creative Decorating Tips to Impress!
There are so many ways to decorate this cake, but it is beautiful without any decoration, just straight from the pan too. We are big fans of using natural elements like herbs and flowers to decorate cakes like this one. A duo of glazes, fresh blueberries, dehydrated lemon wheels, tangles of fresh lemon zest, and rosemary sprigs take this gorgeous cake over the top to showstopper status.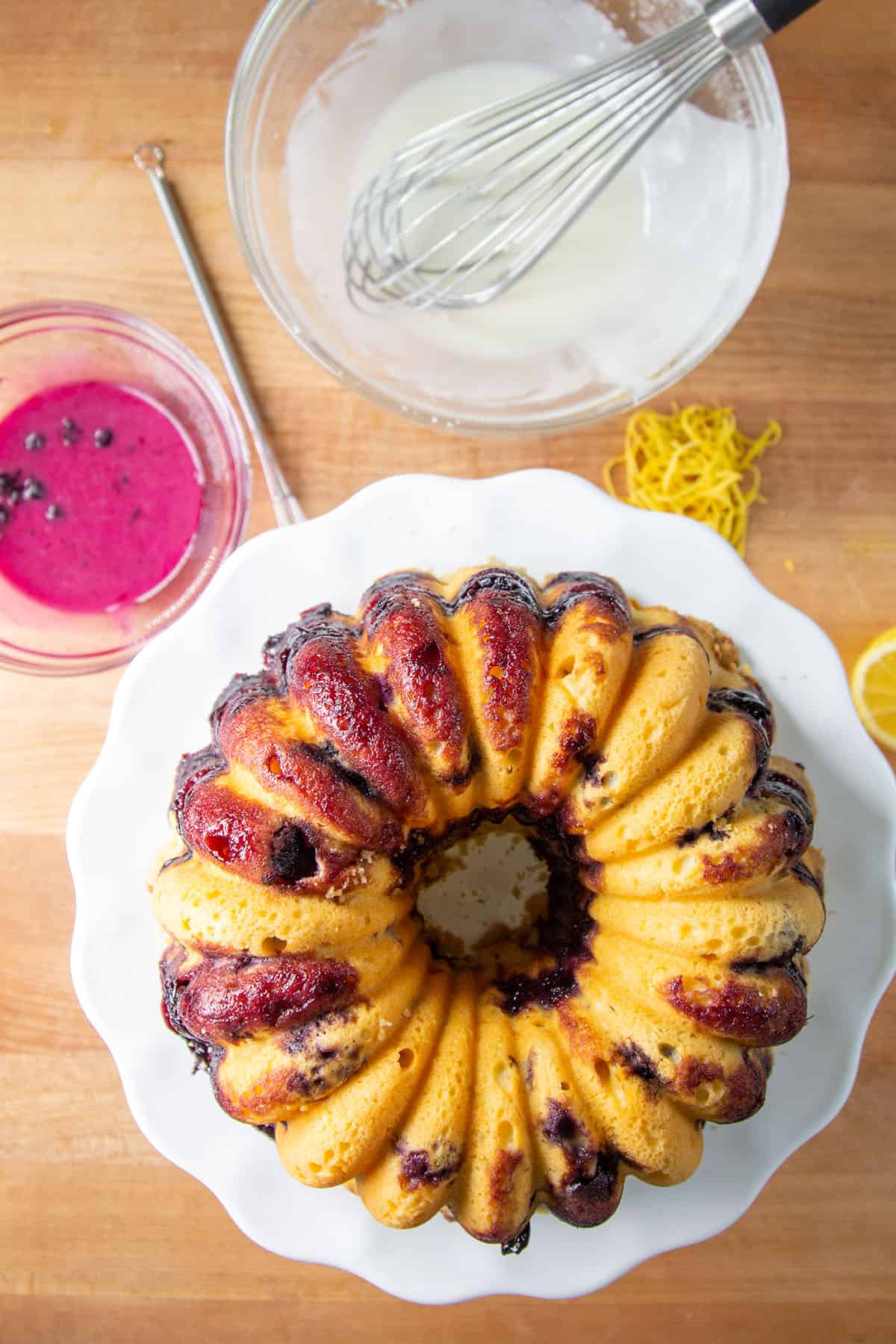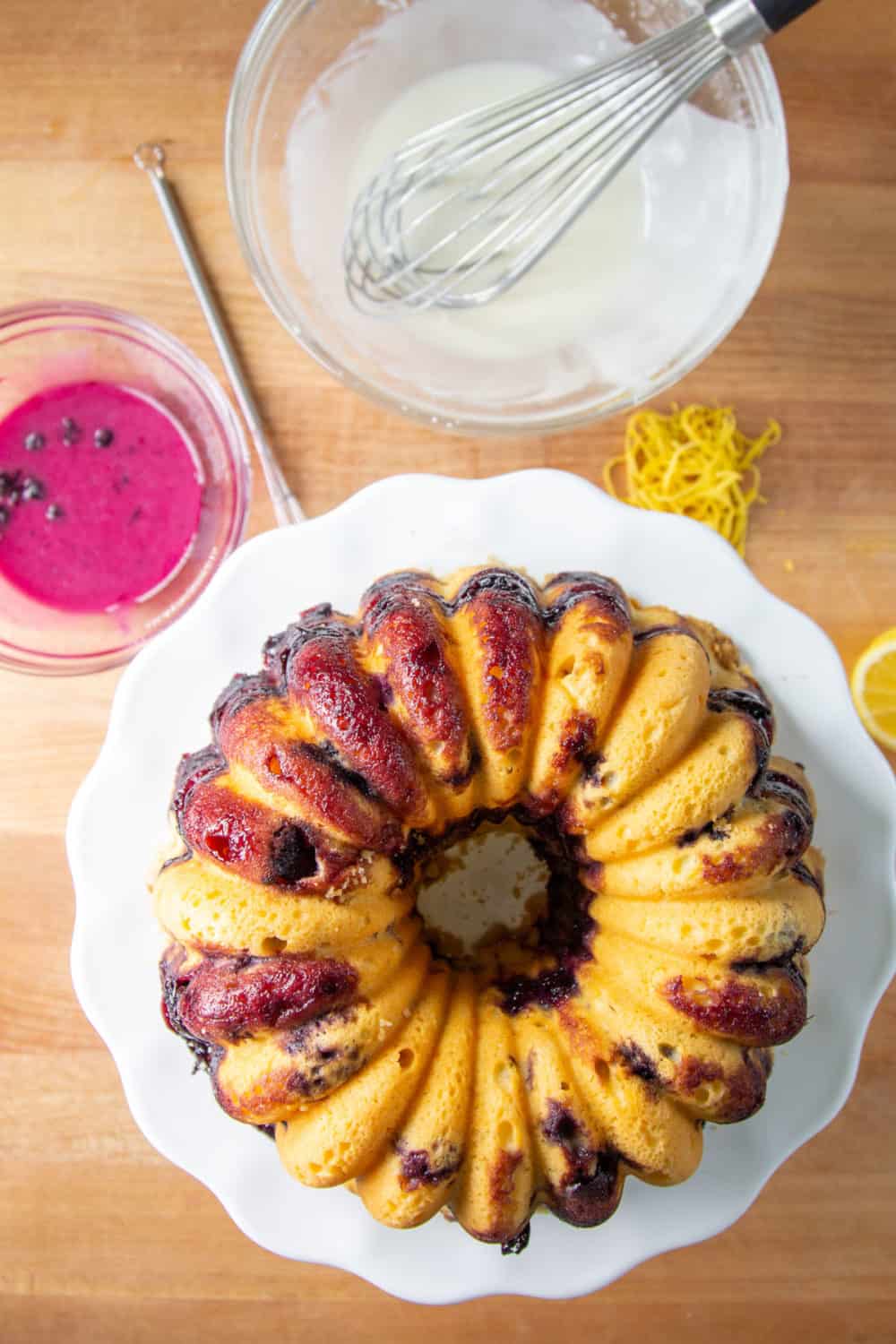 You can choose to go as simple or as extreme as you like with decorating this cake. There are no rights or wrongs. Just let your imagination run wild and see where it takes you.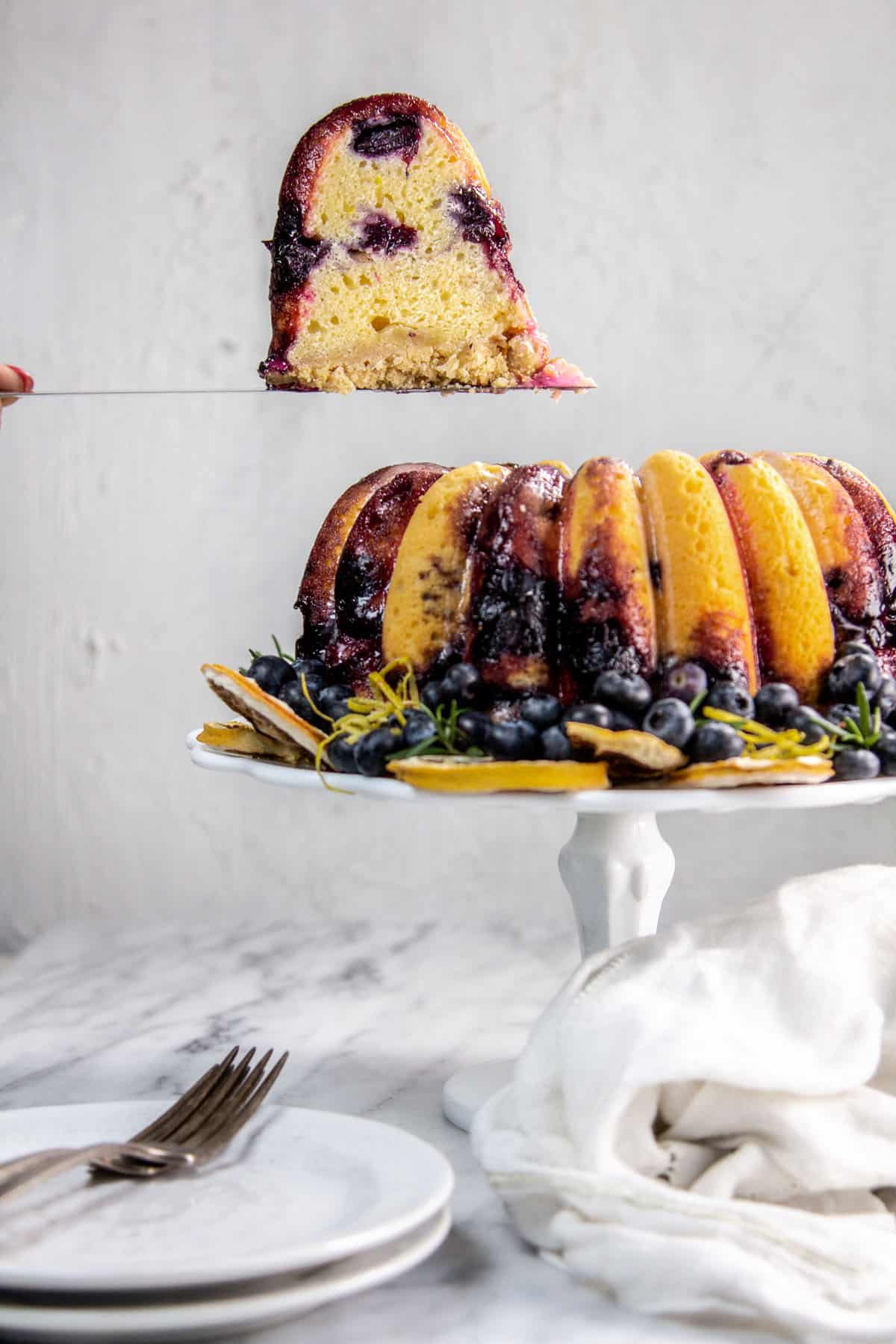 BE SURE TO SHARE YOUR BLUEBERRY COFFEE CAKE CREATIONS WITH US BY SNAPPING A PIC AND TAGGING US ON SOCIAL USING #CAGROWN.
Craving more CA Grown goodness? Follow us on Pinterest for fresh and fabulous recipe inspiration!
Hungry for more recipes featuring California blueberries?
It's no secret that we are big Blueberry fans around here! Below are a few of our all-time favorite recipes featuring blueberries that we think should be on your radar to make next!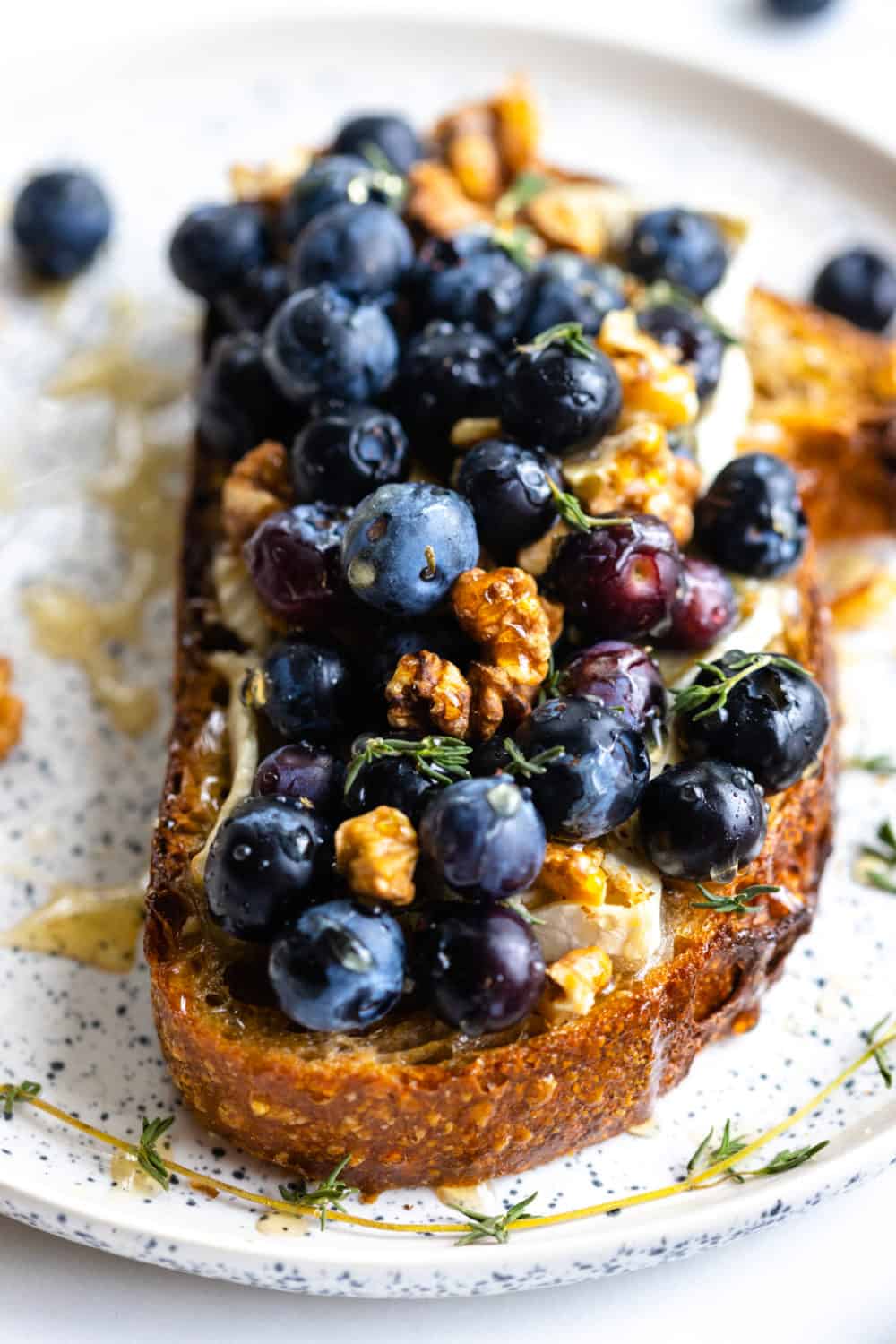 Want to learn about how blueberries are grown in California?
Blueberries grow throughout the Golden State, but most commercial farms are in California's San Joaquin Valley.