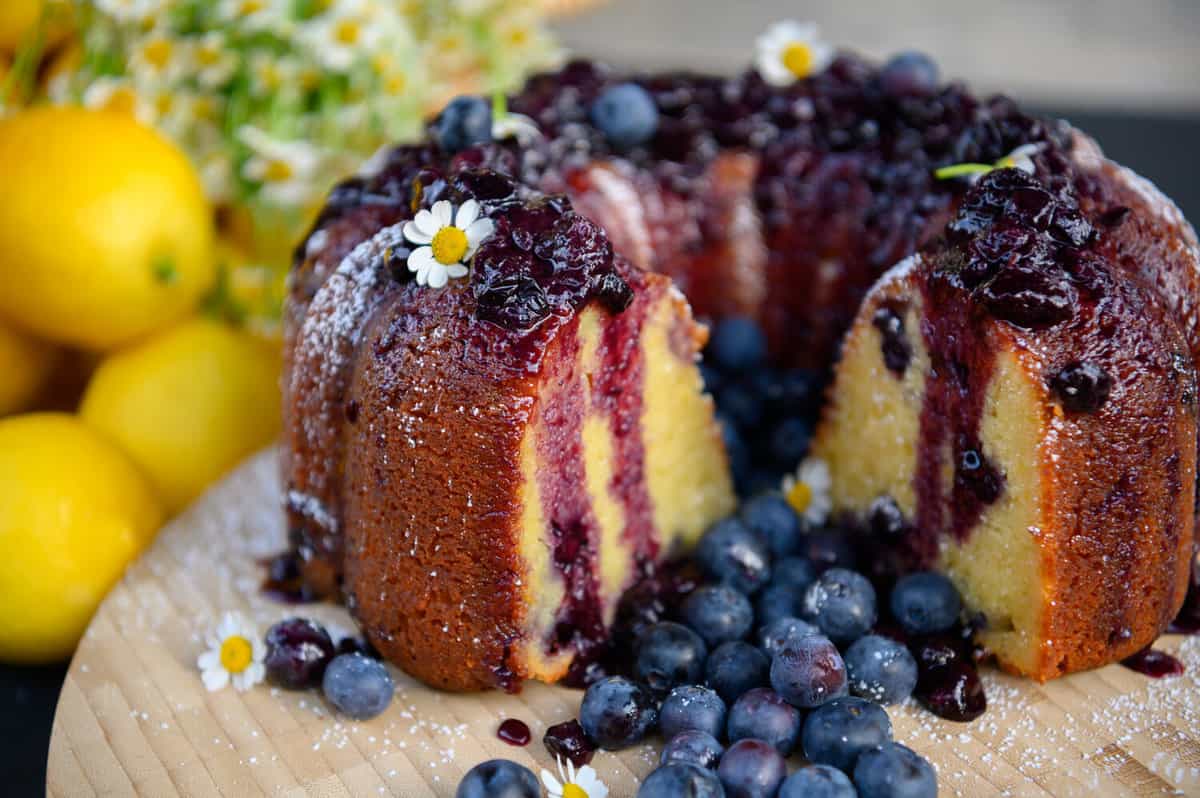 CA GROWN Blog
Discover. Learn. Connect.
Blueberry Ricotta Cake with Lemon & Blueberry Compote
April 14, 2023
Eat the Season!
Sign Up For Weekly Recipes
« Back to Recipes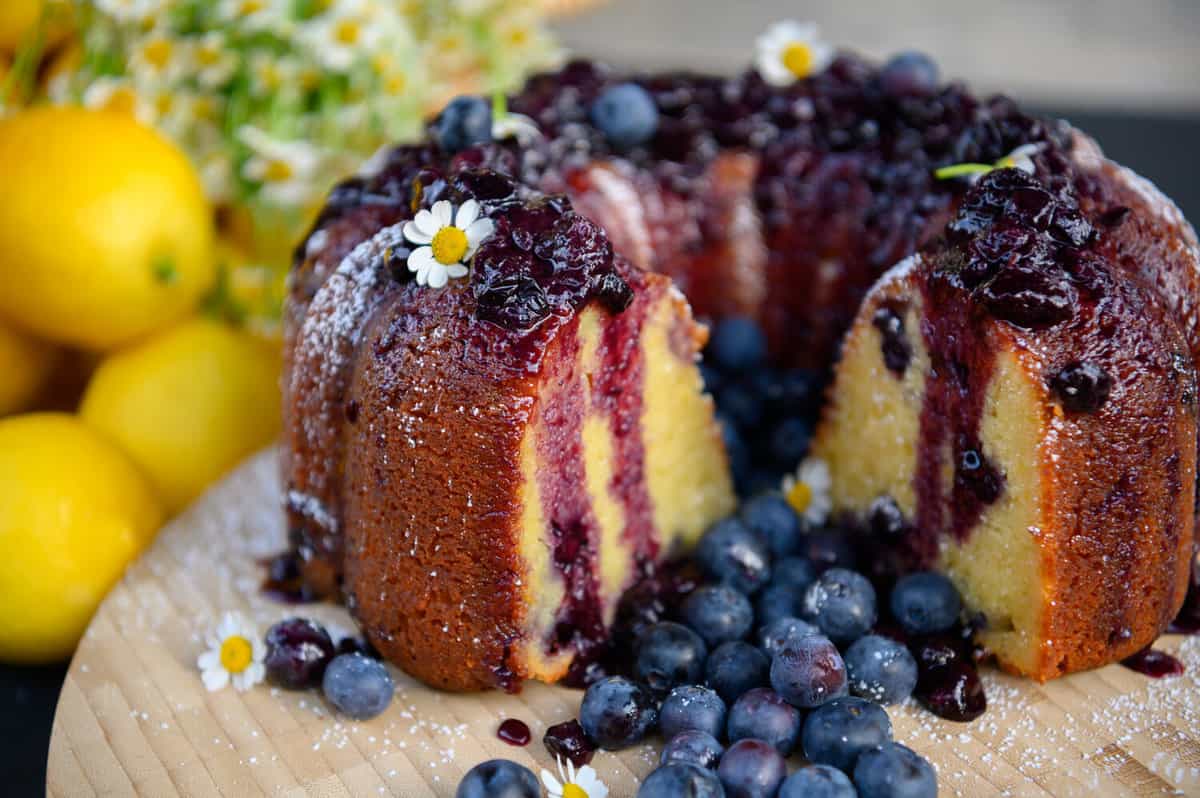 Blueberry Ricotta Cake with Lemon & Blueberry Compote
This Blueberry Ricotta Cake with Lemon & Blueberry Compote from our friend Alycia of Grace Rising Media is the perfect spring cake.
From Alycia: We're in the kitchen in partnership with California Grown featuring fresh blueberries and lemon- a perfect pairing!!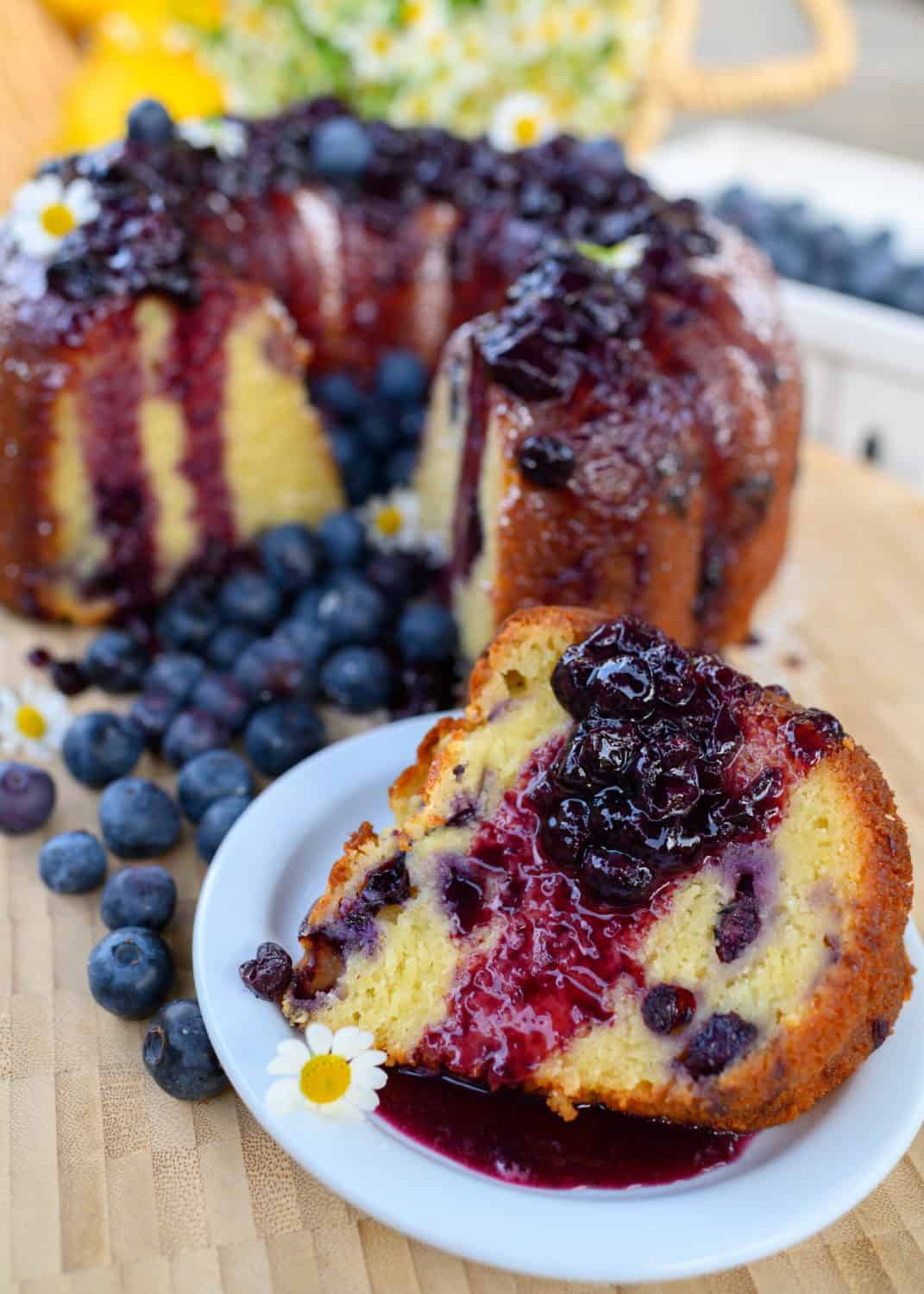 California produces over 60 million pounds of blueberries every year! It's safe to say this little powerhouse berry is well loved and consumed in so many beneficial ways!! While we aren't sharing a new healthful smoothie recipe to add to your routine, we do think this delectable Blueberry Ricotta Cake with Lemon and Blueberries will bring you much enjoyment- especially during peak blueberry season in California!!
By in large, 90% of farms in California are family owned and operated. More than ever, it is important for us to buy California Grown commodities to support those independent farmers throughout our state.
With 80 individual producers of blueberries in 28 California counties, the freshness of these sweet little "star berries" is unparalleled here!!
How to pick & store blueberries: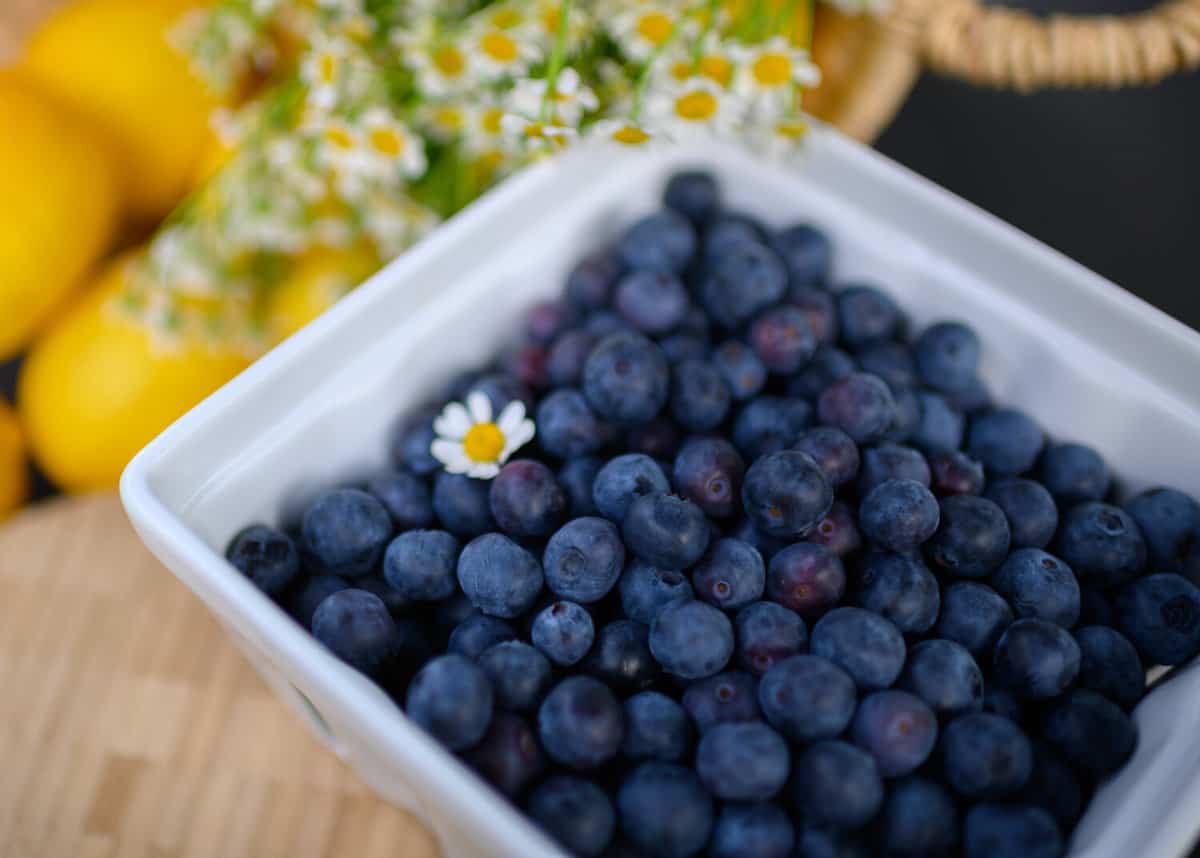 Fresh blueberries are harvested in California from May through July. When you buy them fresh, look for ones that are firm, dry, plump and smooth skinned with a silvery surface bloom and no leaves or stems. Color is an indicator of maturity, so look for berries with a deep purple-blue to blue-black color.
Avoid blueberries that look soft or shriveled or have any signs of mold. If there appears to be any juice stains in the container, the fruit might be bruised. Refrigerate your fresh blueberries as soon as you get them home in their original container or in a covered bowl. Wash them before snacking and eat them within 10 days of purchase.
How to freeze blueberries:
Want to freeze your fresh blueberry stash? It's a simple process that will guarantee you get the most from the growing season! Simply place your fresh blueberries, still in their original containers in a resealable plastic bag and store them on your freezer shelf. If you prefer to rinse them first, dry them well with paper towels, transfer to freezer containers or resealable bags and freeze. The berries will freeze individually and you can just remove the portion you need. If you didn't wash them before their deep freeze, you should rinse them just before use. For best results, use your fresh-frozen blueberries within 6 months.
Learn more about how blueberries are grown in California.
How to choose the right ricotta for your Ricotta Cake with Lemon: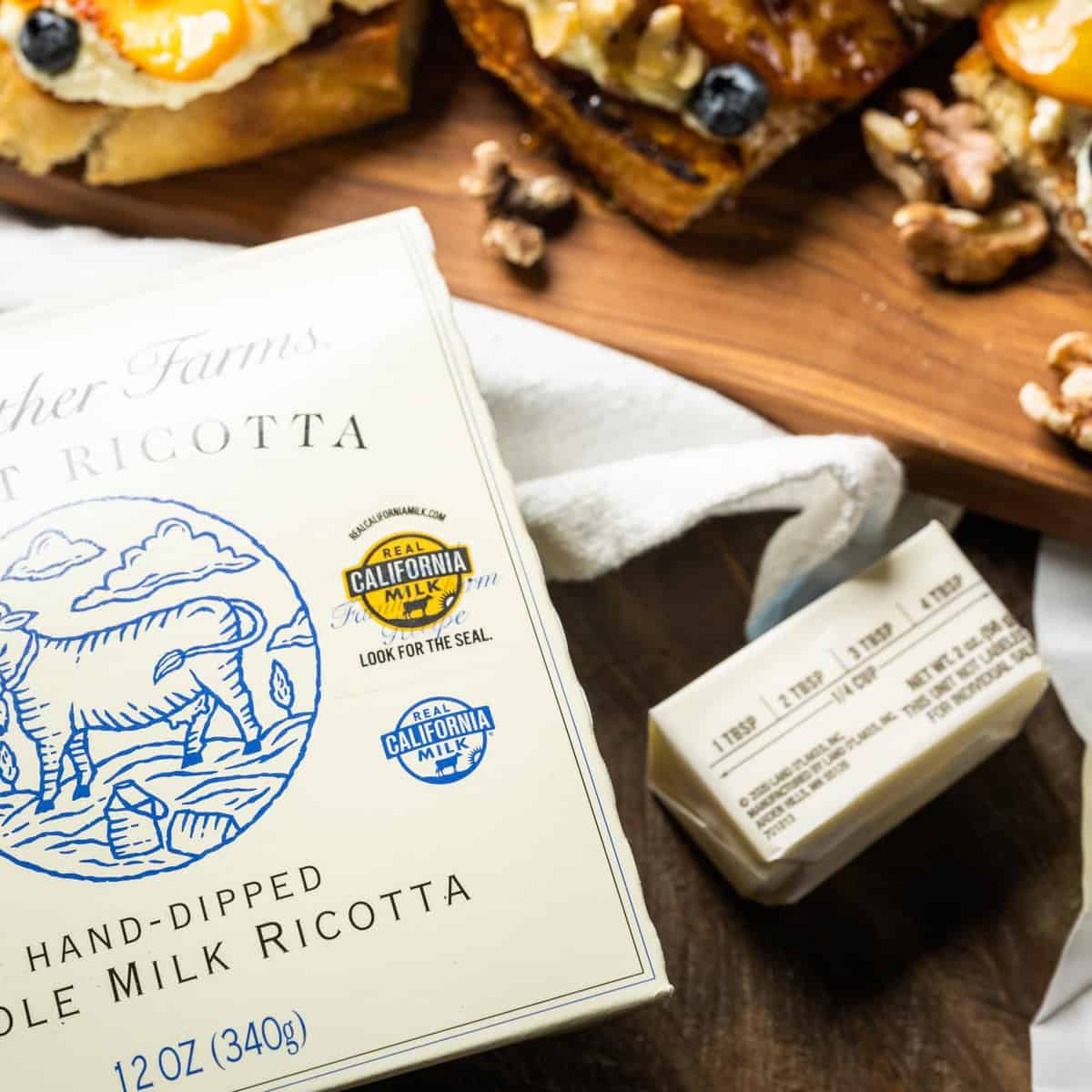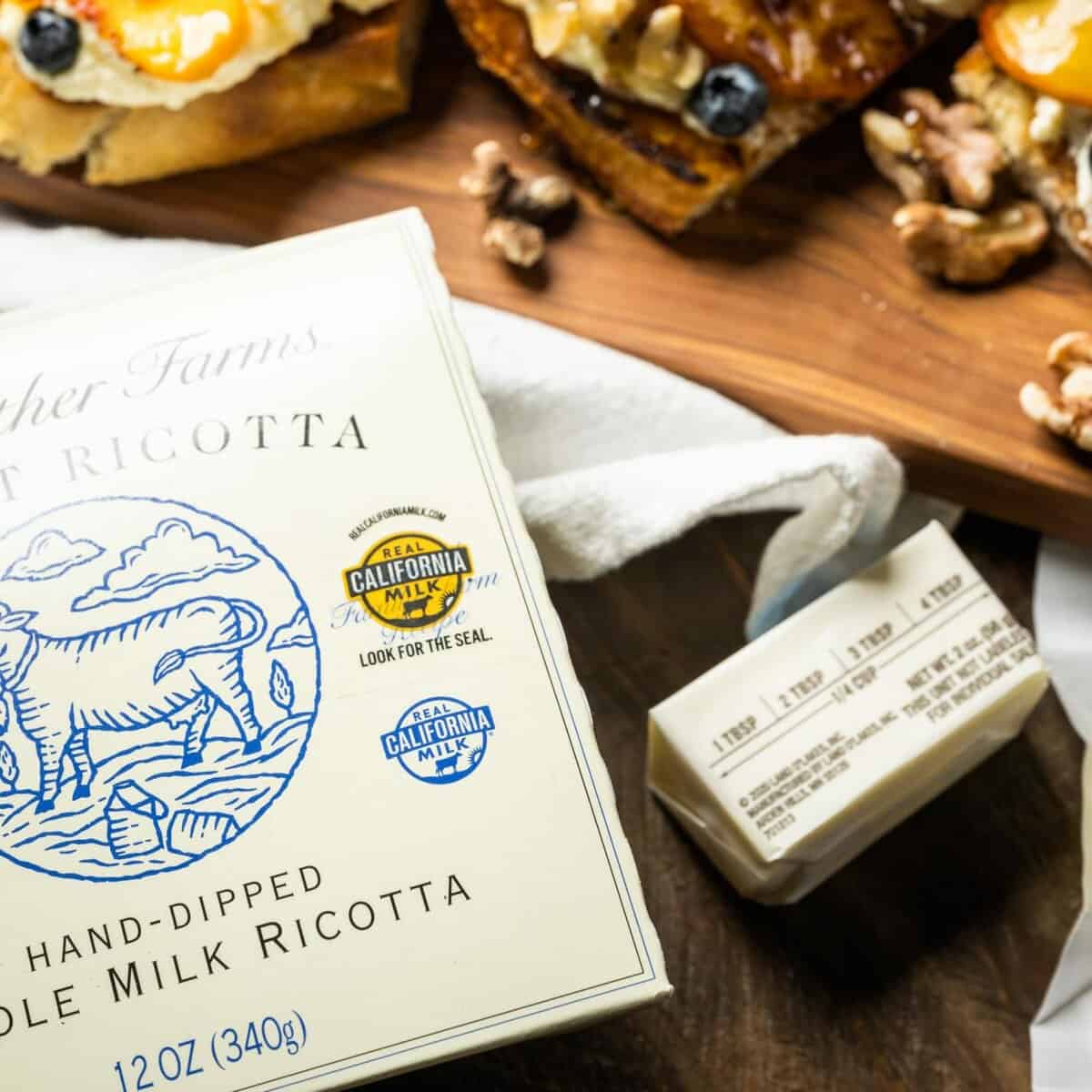 Since ricotta is one of the starring ingredients in this recipe, you'll want to choose a high quality cheese. Our best tip? Look for the Real California Milk label! 99% of California's dairies are family owned. When you see the Real California Milk seal, you're supporting sustainable dairy – and our California farm families -with every delicious bite!
How to find CA GROWN produce: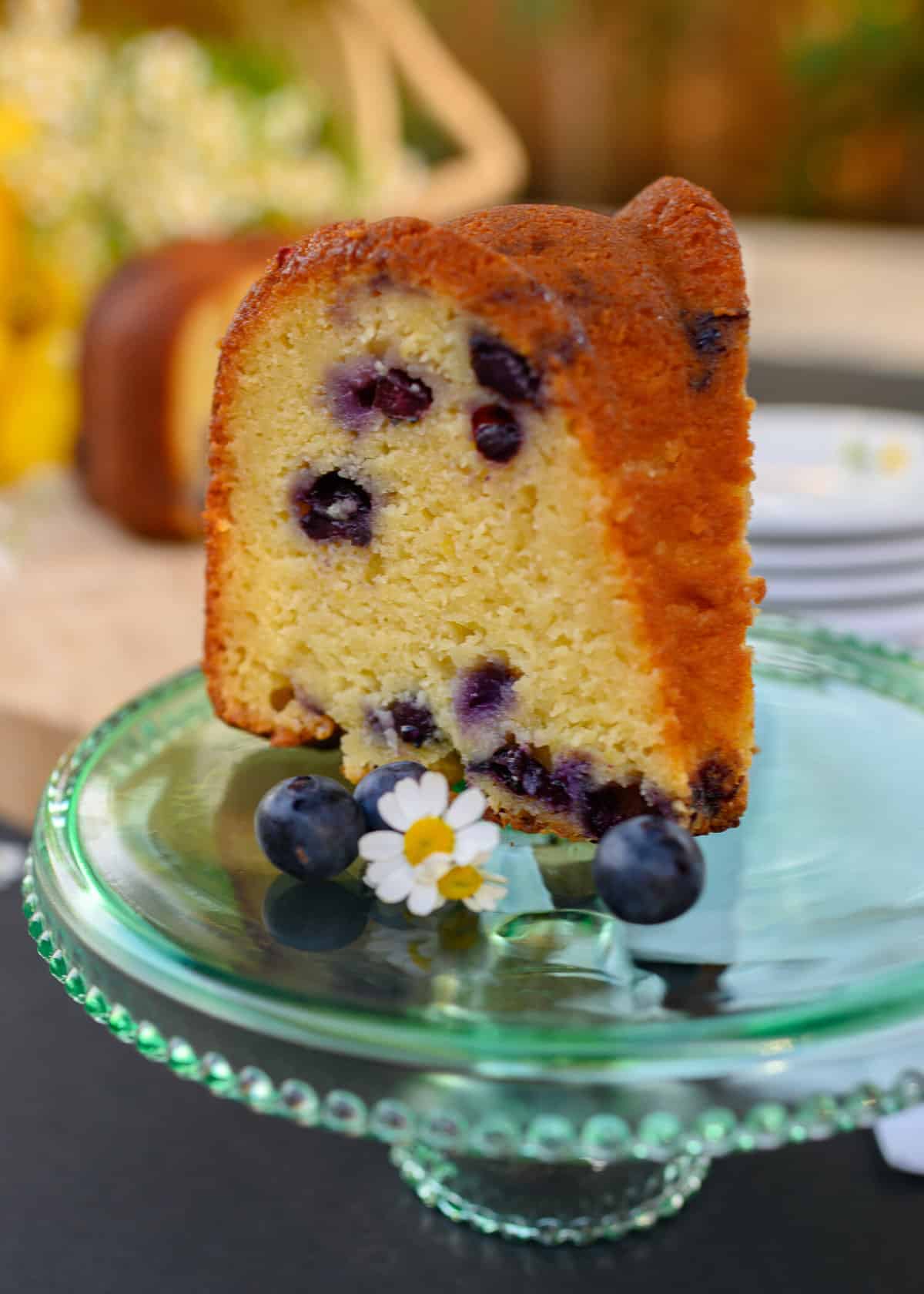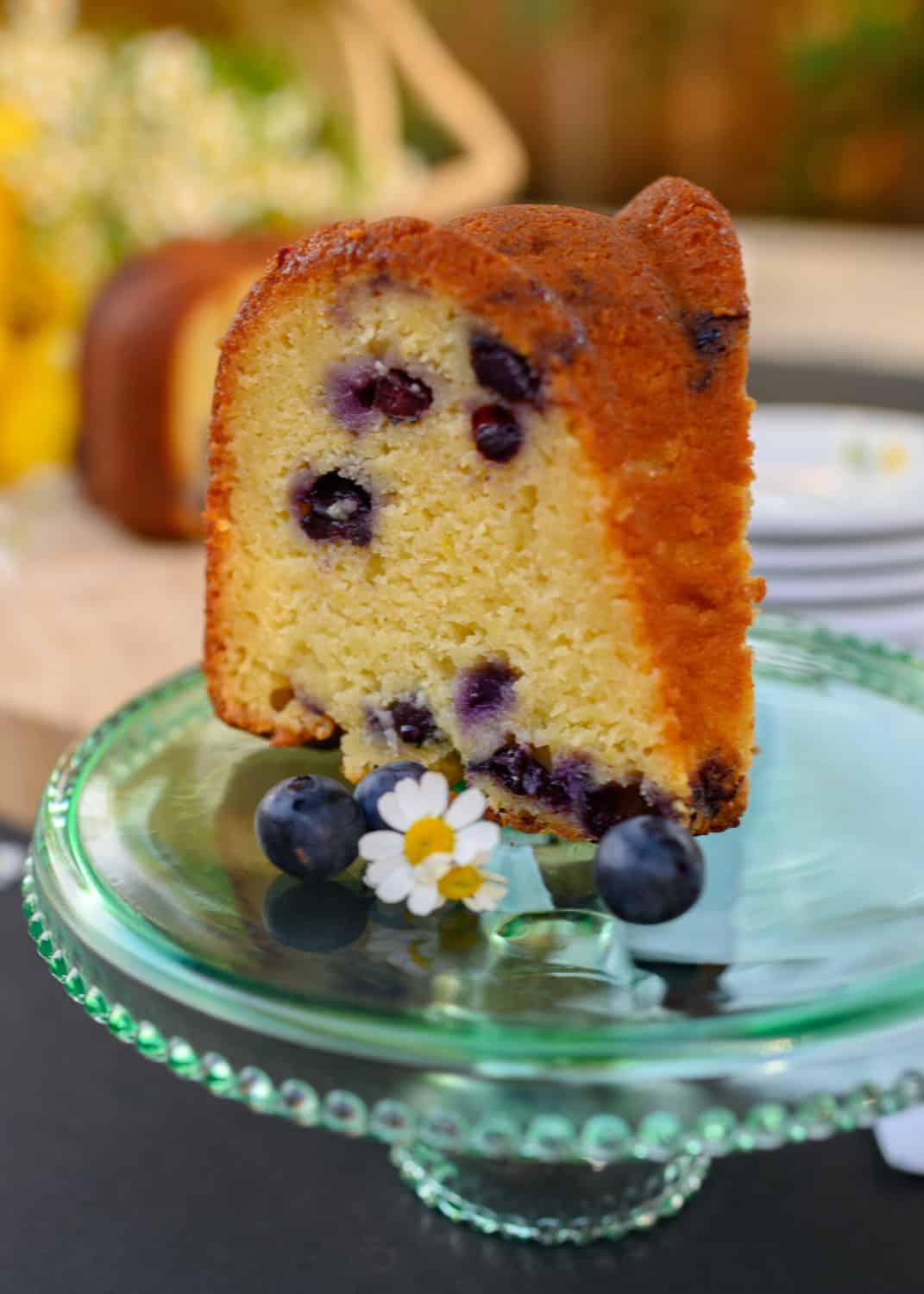 California Grown has an incredible resource to guide you through seasonal eating with this colorful, free downloadable pdf! Print one HERE and keep it handy to refer to before visiting your farmers market or favorite grocery.

They also have a "How to Know If It's From California" Guide HERE to help you find California products in your local stores. Buying California Grown makes a huge difference. Amazing how we can eat and enjoy the best of what our beautiful state has to offer and it's a win-win!!
So, get some California grown blueberries and whip up this delectable Ricotta Cake with Lemon and Blueberries to enjoy in the sunshine!
Let's make Blueberry Ricotta Cake with Lemon and Blueberry Compote!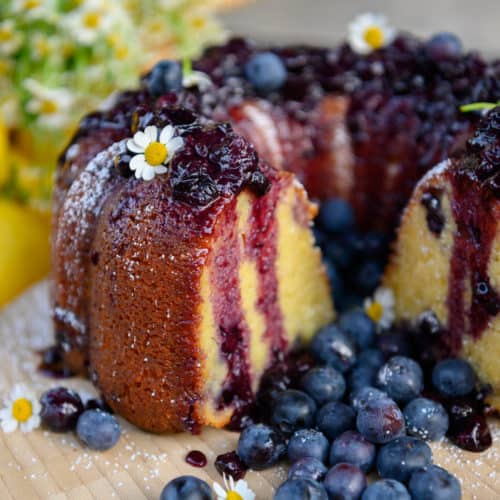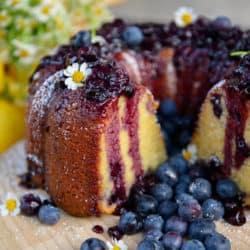 Blueberry Ricotta Cake with Lemon and Blueberry Compote
This Lemon Ricotta Cake is the perfect dessert!
Ingredients
For the Blueberry Cake:
1 1/2 cups or 3 Sticks unsalted butter at room temperature plus more to grease the bundt pan
3 cups whole milk Ricotta cheese
3 1/4 cups granulated sugar
6 large eggs
2 teaspoons pure vanilla extract
4 Meyer lemons zested
1/4 cup Meyer lemon juice
3 cups cake flour
4 teaspoons baking powder
2 teaspoons kosher salt
2 pints California blueberries
For the Blueberry Compote:
2 pints California blueberries
1/4 cup water
1 tablespoon Meyer lemon juice
1/2 cup granulated sugar
Instructions
Preheat the oven to 350 degrees. Grease a large bundt pan with room temperature butter. In a medium bowl combine cake flour, baking powder, and salt. Stir to blend the dry ingredients.

Using a mixer, cream the butter, ricotta cheese, and sugar until blended, about 3 minutes. The batter will look lumpy with visible pieces of butter. With the mixer on low, add the eggs one at a time. Add the vanilla, lemon zest, and lemon juice until combined. Add the dry ingredients, a small amount at a time until just incorporated into the wet ingredients.

Fold the blueberries into the cake batter with a spatula.

Pour the batter into a greased bundt panned bake until a toothpick inserted comes out clean and the cake pulls away from the side of the pan after one hour to one hour and 15 minutes. (Cover loosely with foil if the top is getting too brown).

Let cool in the pan for 15 to 30 minutes then turn cake over on a clean cutting board. Transfer to a rack to cool completely.

To make the compote, combine all ingredients in a saucepan and cook over medium heat for about 10 minutes. Stir until consistency is a thin glaze. Serve warm or chilled.
Notes
Store leftovers (if there are any!) in an airtight container for up to five days.
Nutrition
Calories: 789kcalCarbohydrates: 111gProtein: 15gFat: 34gSaturated Fat: 20gPolyunsaturated Fat: 2gMonounsaturated Fat: 9gTrans Fat: 1gCholesterol: 174mgSodium: 618mgPotassium: 264mgFiber: 5gSugar: 79gVitamin A: 1188IUVitamin C: 18mgCalcium: 240mgIron: 2mg
Ready for more delicious desserts starring CA GROWN blueberries? We thought so…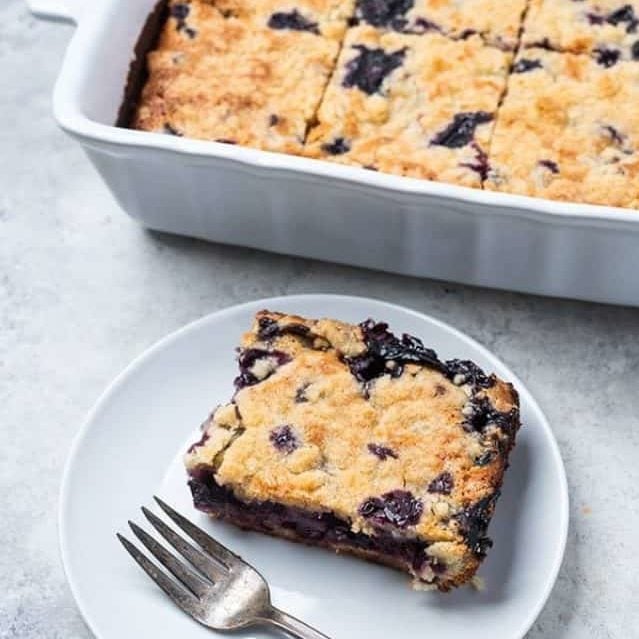 In our humble opinion, these beauties are better than the original – and way less work.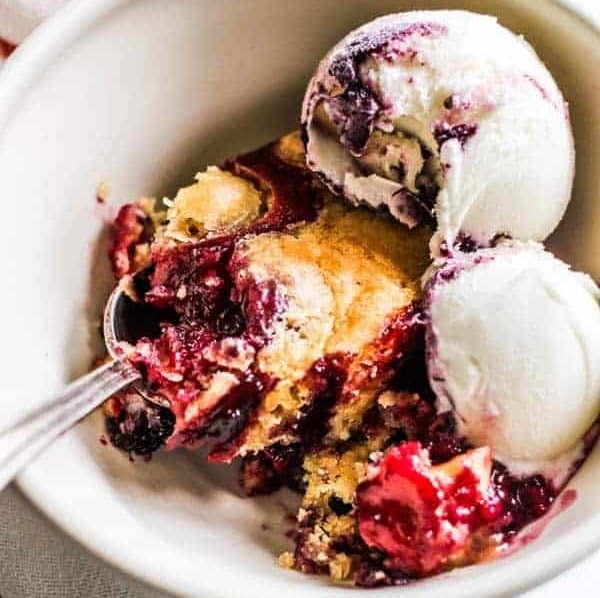 This cobbler from This Mess is Ours is bursting with juicy berries and is loaded with an extra thick layer of cobbler crust on top. Delicious.