Dried Fruit: A Pantry Staple Begging to Be Explored
Dried fruit is the equivalent of Mother Nature's fruit snacks and is amazing in both sweet and savory dishes. Did you know that the recommended daily serving of fruit for a 2,000-calorie diet is 2 cups? It's true! I'm 100% sure I am not eating my quota and I'm betting that you may not be either, but there is no easier way to eat your share than by nibbling on dried fruit from California.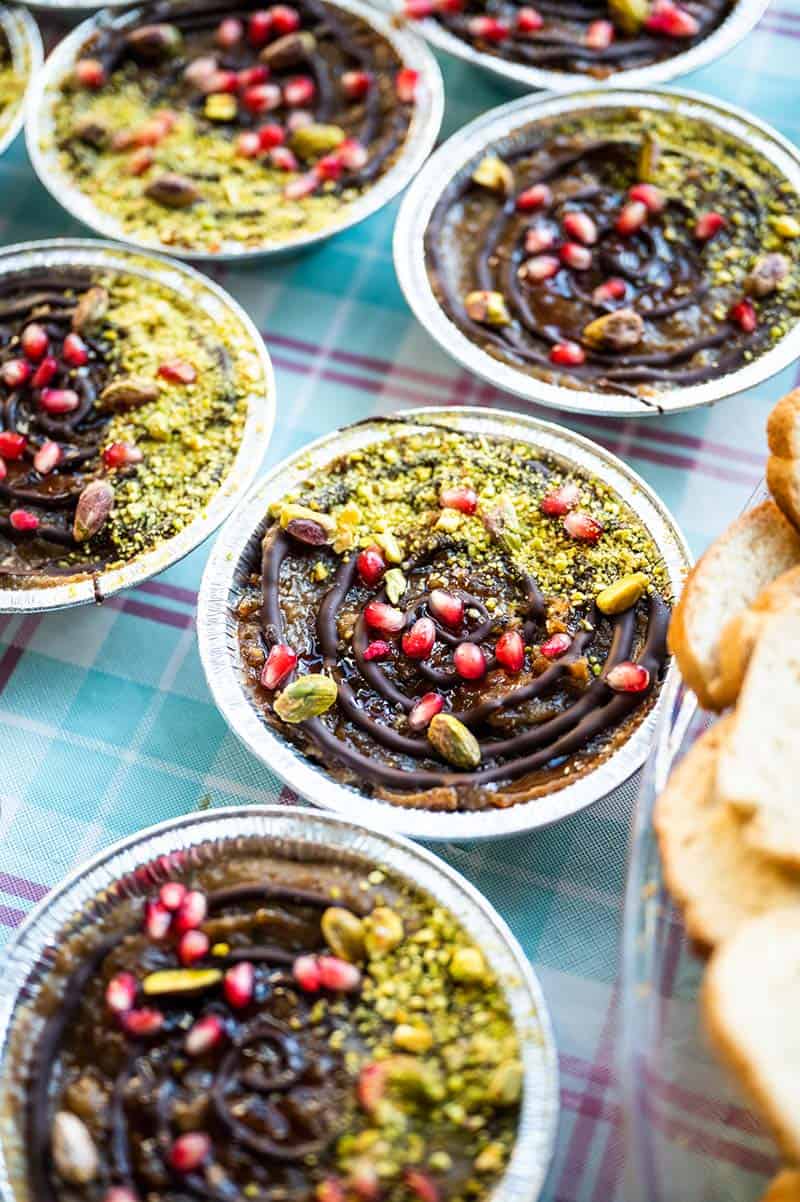 On a recent agricultural tour of the San Joaquin Valley, our team of California Grown Creators visited the Madera Fossil Discovery Center where we had breakfast underneath a giant mammoth fossil!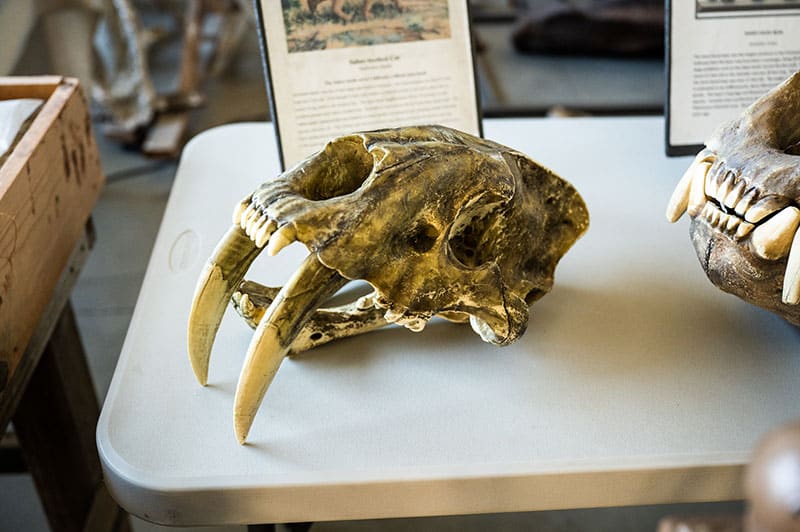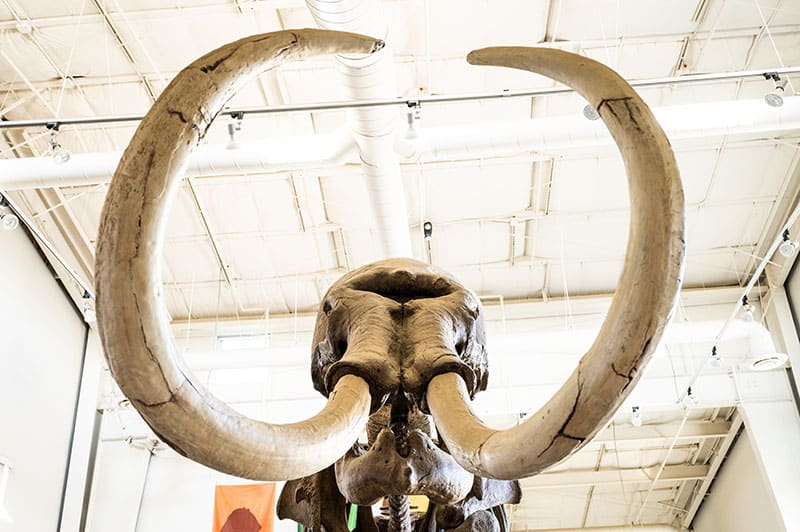 The San Joaquin Valley is some of the most fertile, productive farmland in the world. It also happens to be the home of one of the most significant fossil finds in North America. Coincidence? We think not.
Our hosts, the California Dried Fruit Coalition treated us to an incredible dried fruit-inspired feast catered by Ian Cookson of Libelula, a farm-to-table restaurant in downtown Fresno. This meal was truly a delight for the senses showcasing dried fruit in various applications from sweet to savory!
The dried fruit-inspired breakfast menu from Libelula was innovative in every way.
Rustic Date Tart
Ricotta Prune & Proscuitto
Drunken Figs with Sausage
Black Rice Pudding with Raisins
Every single bite was delicious and really drove home just how versatile of an ingredient dried fruit can be!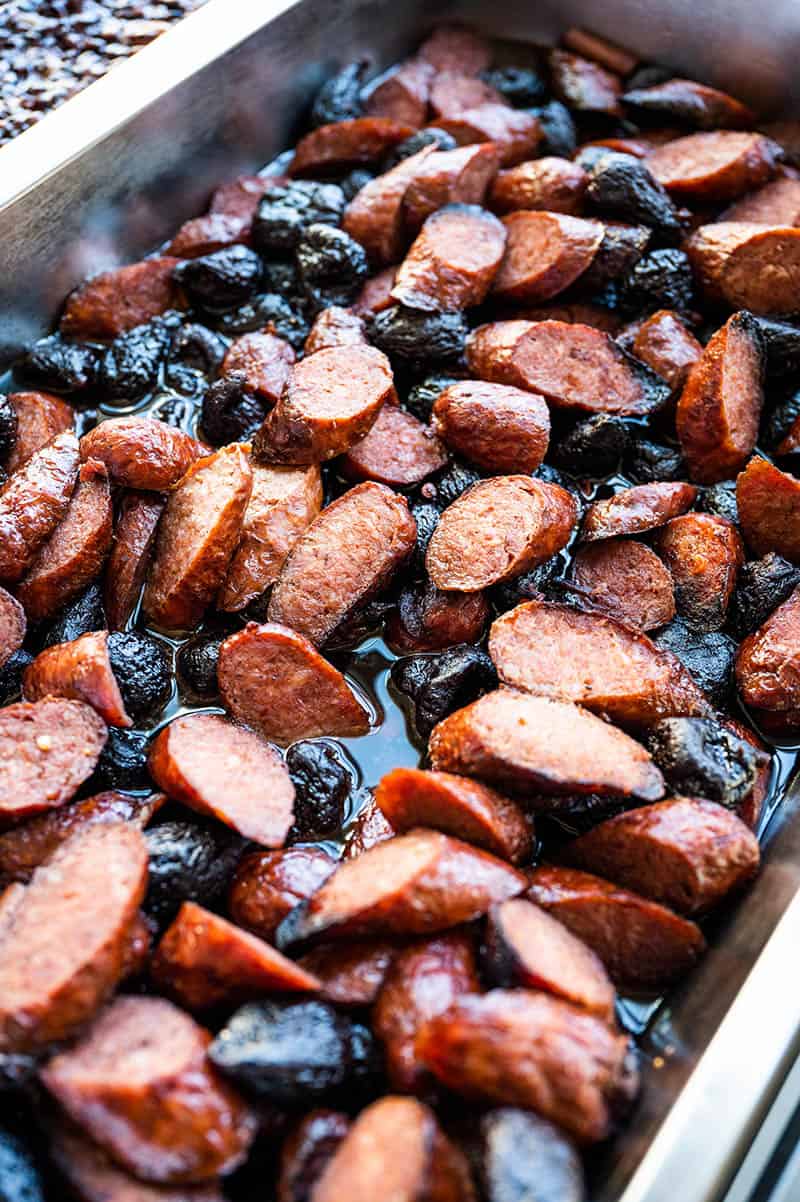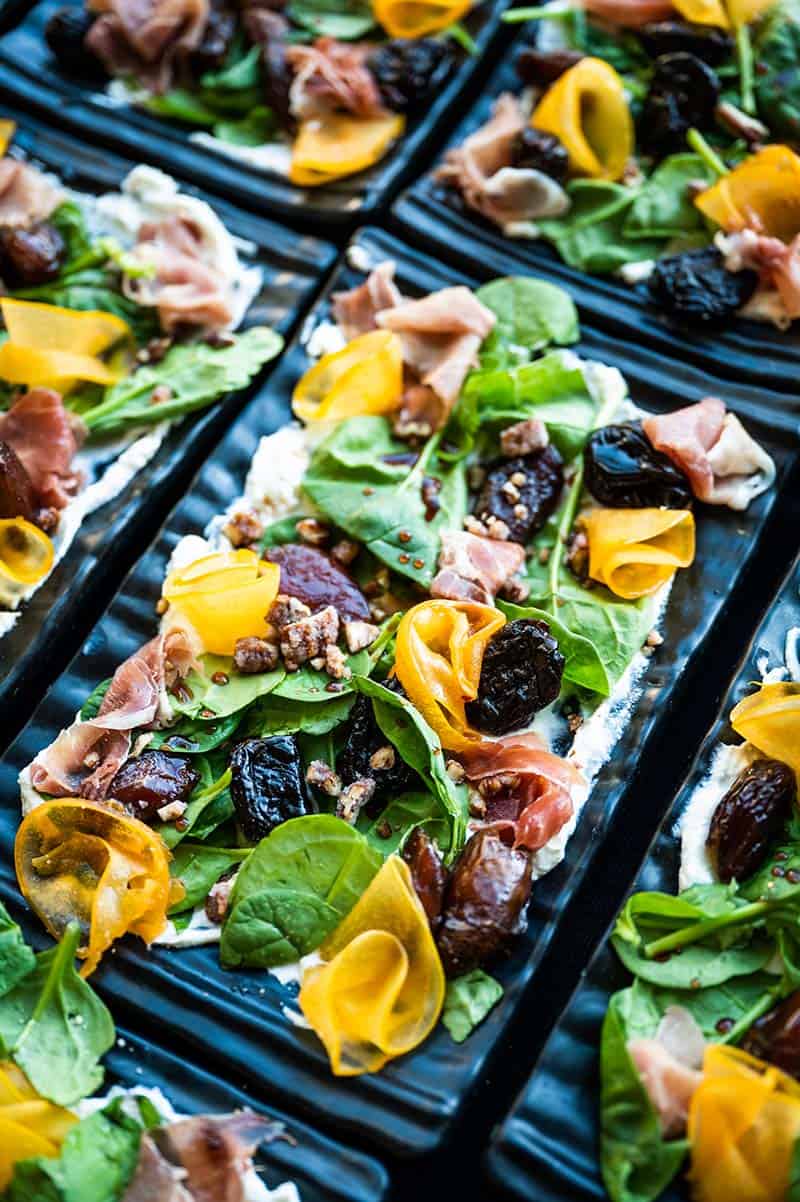 What are the benefits of dried fruit?
Easy to prepare with little or no waste.
Perfect for grab-and-go snacks and lunches, plus a source of all-natural energy.
A source of readily absorbable antioxidants and fiber for heart, digestive, and colon health while improving cholesterol levels.
Plus, dried fruit is really delicious!
Mother Nature's finest fruit snacks – 4 types of dried fruit with real pantry power!
The state of California is one of the biggest fruit and nut producers in the country, and over 250 of those 400+ specialty crops grown in the Golden State are produced in the San Joaquin Valley. This area is an essential component of California's agricultural industry.
Below are four types of dried fruit that you should stock in your pantry, recipes to make with them, and more to explore!
Simply click on any of the dried fruit-filled images below to read that article and print the recipe for yourself!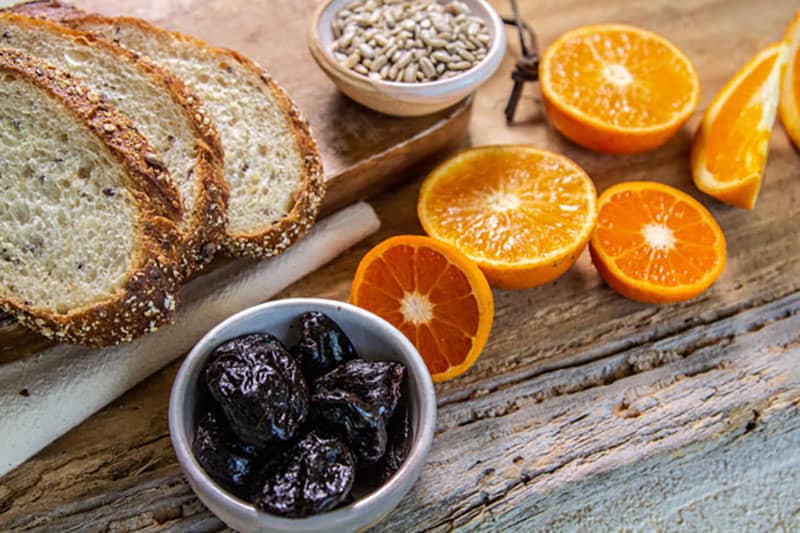 It's the long growing seasons in California's lush valleys that make this area perfect for growing the legendary Petit d'Agen plum. The rich soil in the San Joaquin Valley is warmed during the day by steady sun and cooled at night with the chilly evening temperatures.
If you want to reduce refined sugar, cut unhealthy fats, or simply make healthier recipes, prunes can get you there. All without sacrificing any flavor!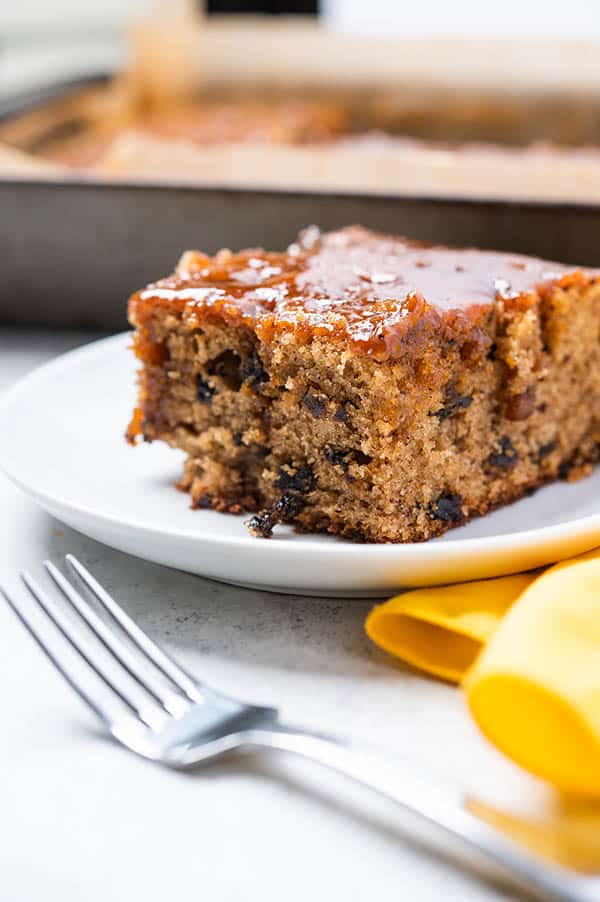 Here is a fun dried fig fact for you: 100% of dried figs and 98% of fresh figs grown commercially in the U.S. are from California.
True or False – there are sometimes wasps inside of figs. Figs are technically an inverted flower, not a fruit. That means pollination is needed for figs to survive.
However, 99% of California Grown Figs are self-pollinating – so, no wasps!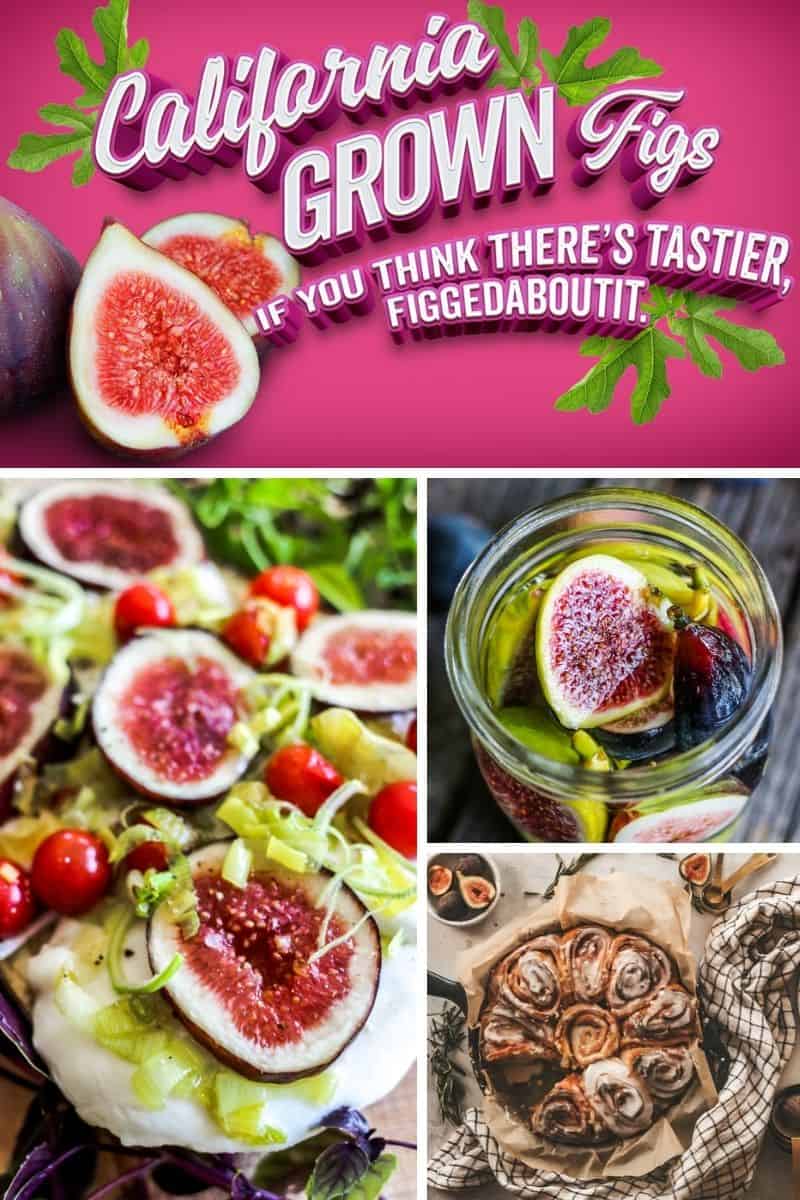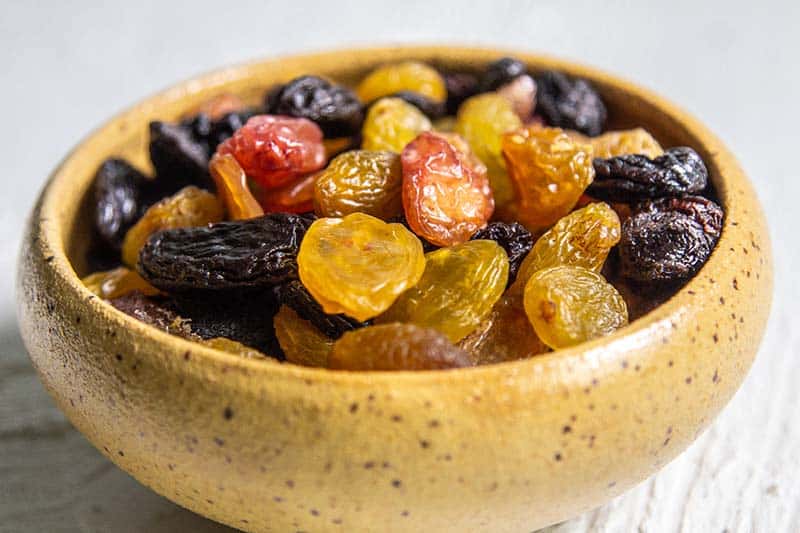 Over 2,000 California Raisin growers produce 100% of the U.S. raisins -all within a 60 mile radius of Fresno, California in the central San Joaquin Valley.
Dried in the warm California sunshine, raisins are sweet by nature which means they are perfect for solo snacking or for adding into your favorite recipes.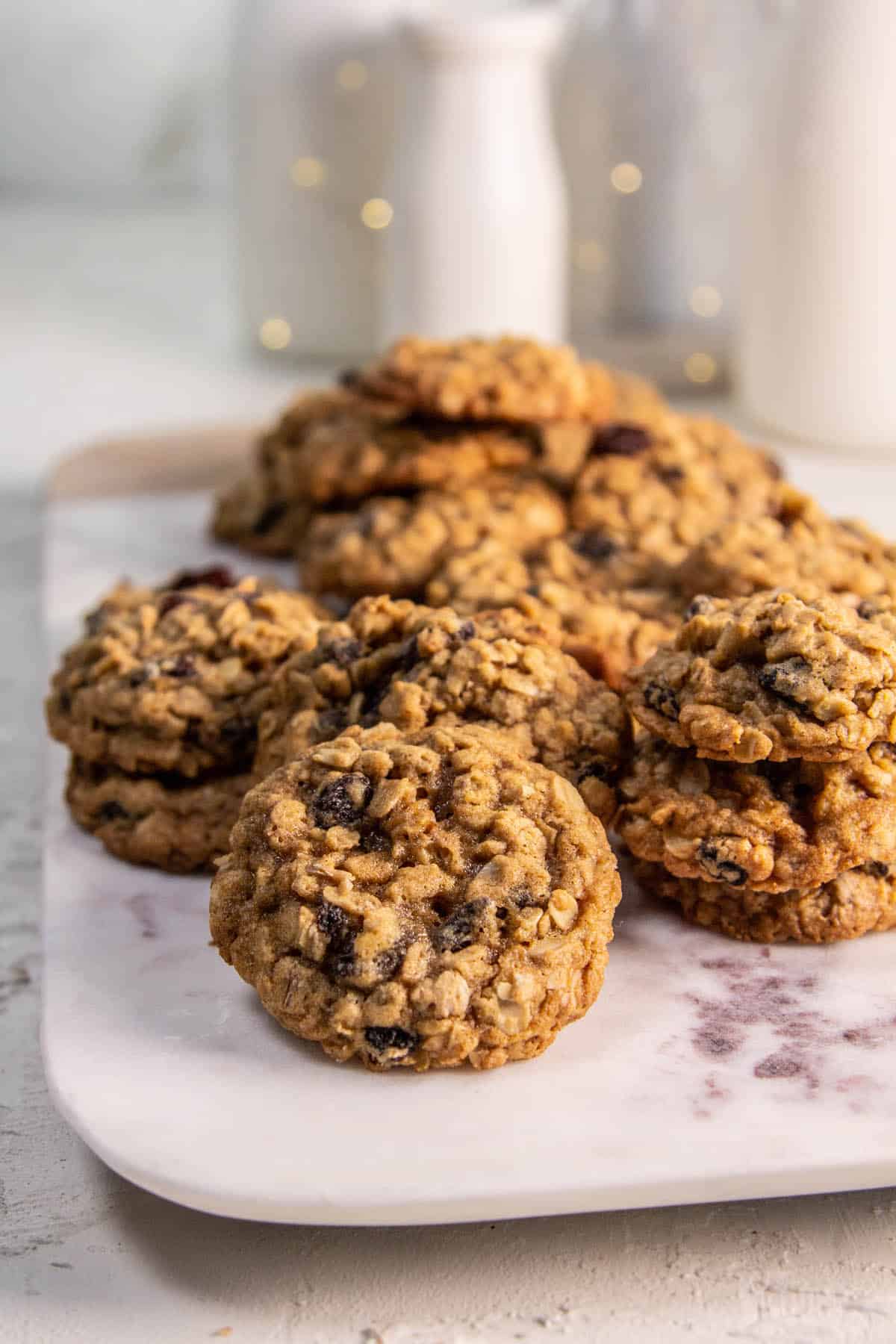 People have been eating dates for thousands of years! They are packed with essential nutrients, give a boost of energy, and are a good source of fiber.
It is an old saying that the date palm must have "its head in the sun and its feet in water". This refers to the fact that date palms need high heat, low humidity, and a constant source of groundwater to produce fruit. Date palms thrive, therefore, only in the world's few desert regions.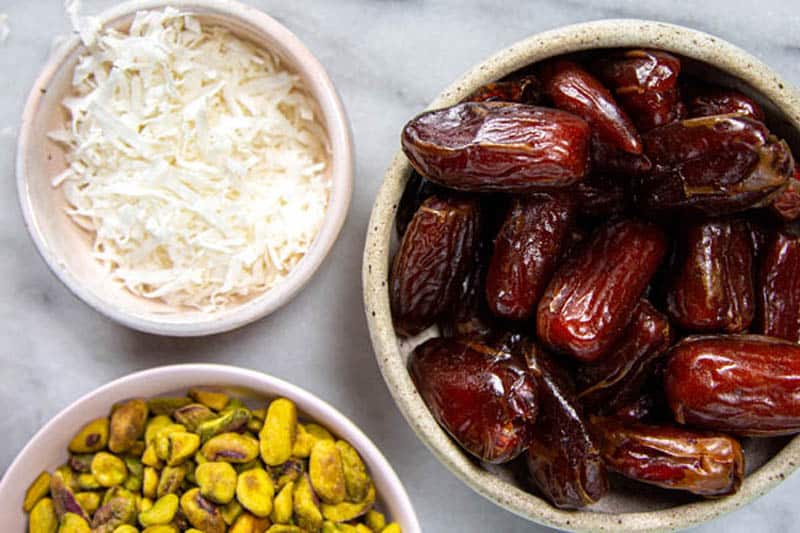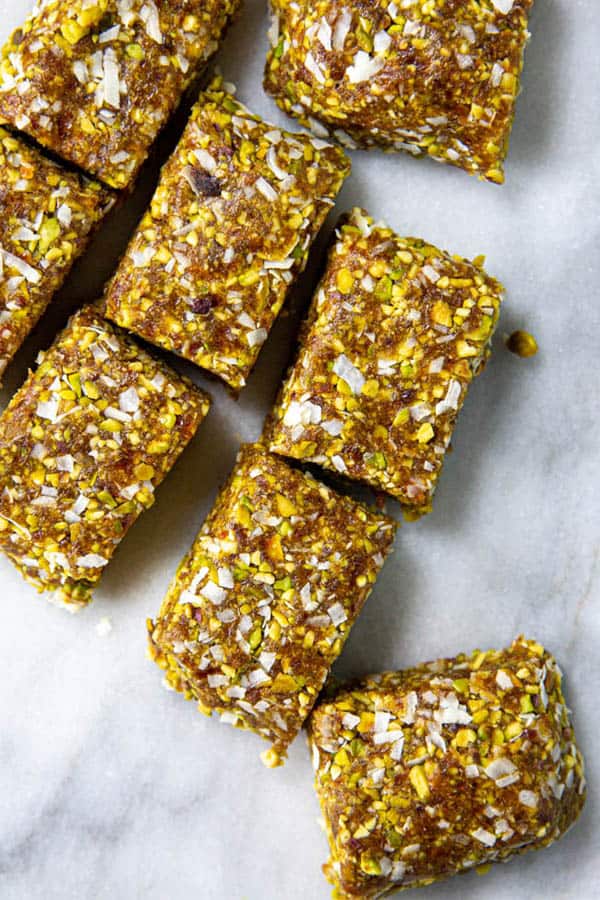 We hope this article has inspired you to stock your pantry with dried fruit from California for delicious snacking, cooking, and baking!
Planning a trip to the Central San Joaquin Valley? Here are a few of our favorite places to visit!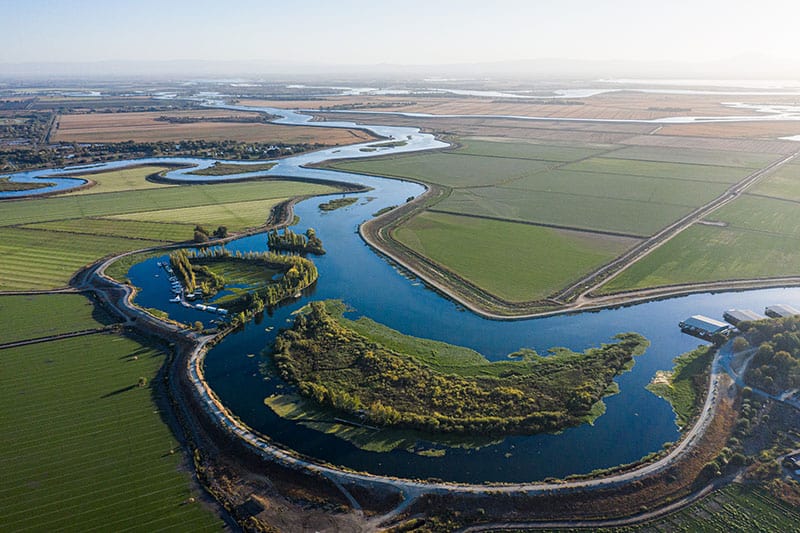 The San Joaquin Valley region is comprised of 13 counties: San Joaquin, Stanislaus, Merced, Madera, Fresno, Kings, Tulare, Kern, Calaveras, Tuolumne, Mono, Mariposa and Inyo.
The valley is predominantly rural, but it also has densely populated cities.
If you are planning to visit the San Joaquin Valley there are lots of amazing things to do and see! Here are a few of our favorite spots you can add to your list of must-see locations.
Landmark alert!
24 HOURS A DAY: The Palm and the Pine, Highway 99.
Sandwiched in between the southbound and northbound lanes of Highway 99 in Madera County is where, if you look closely, you will notice a Palm tree and a Pine Tree planted together.
This planting represents the symbolic divide between Northern and Southern California.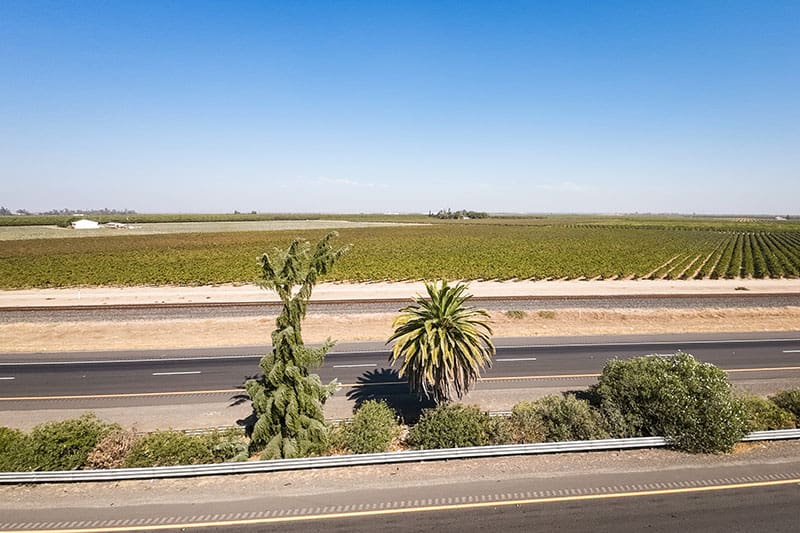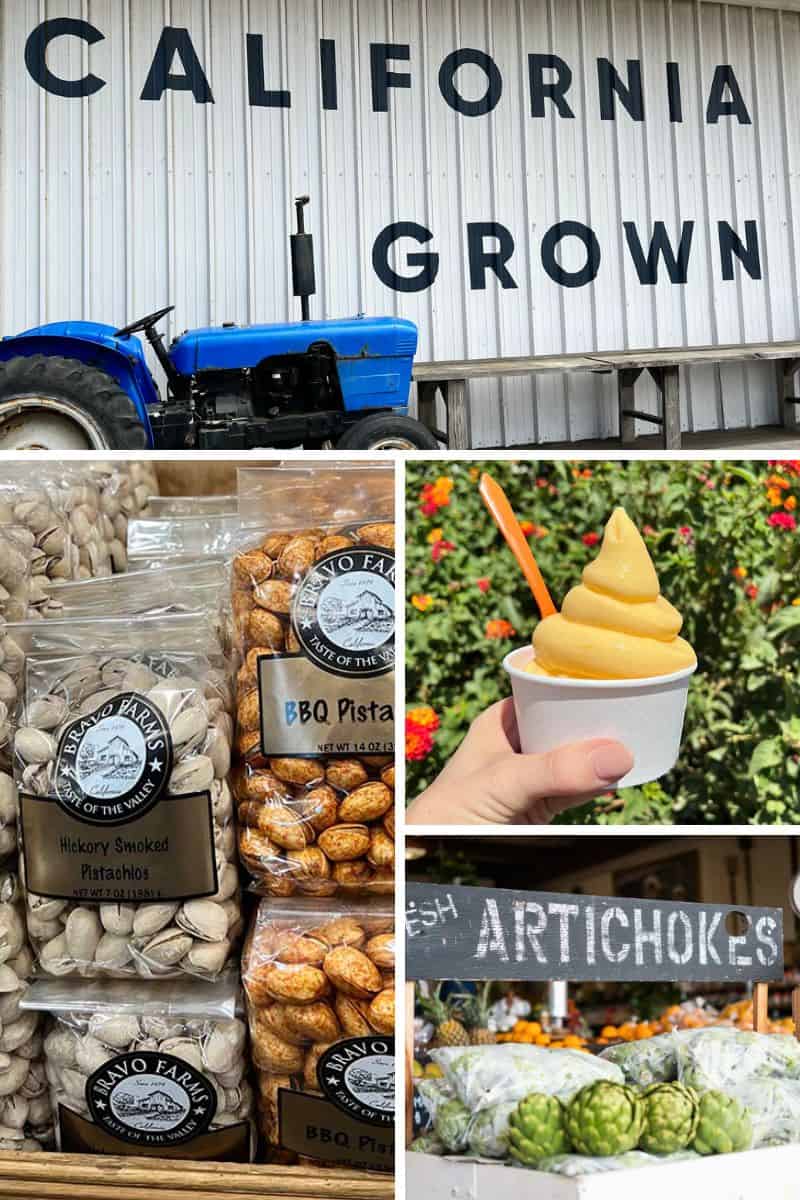 Whenever we are planning a California road trip, we make sure to plan stops at as many permanent farmstands on our route as possible! There is nothing better than visiting a unique farmstand, eating locally-grown produce, and sampling delicacies from the Golden State all while searching for the perfect souvenir.
Quady Winery in Madera, California creates wines that are delicious expressions of the fruit-filled San Joaquin Valley.
Quady Winery offers a unique winemaking style that is rich, full-bodied, and perfectly balanced.
Trust us, you won't find another winery quite like this one!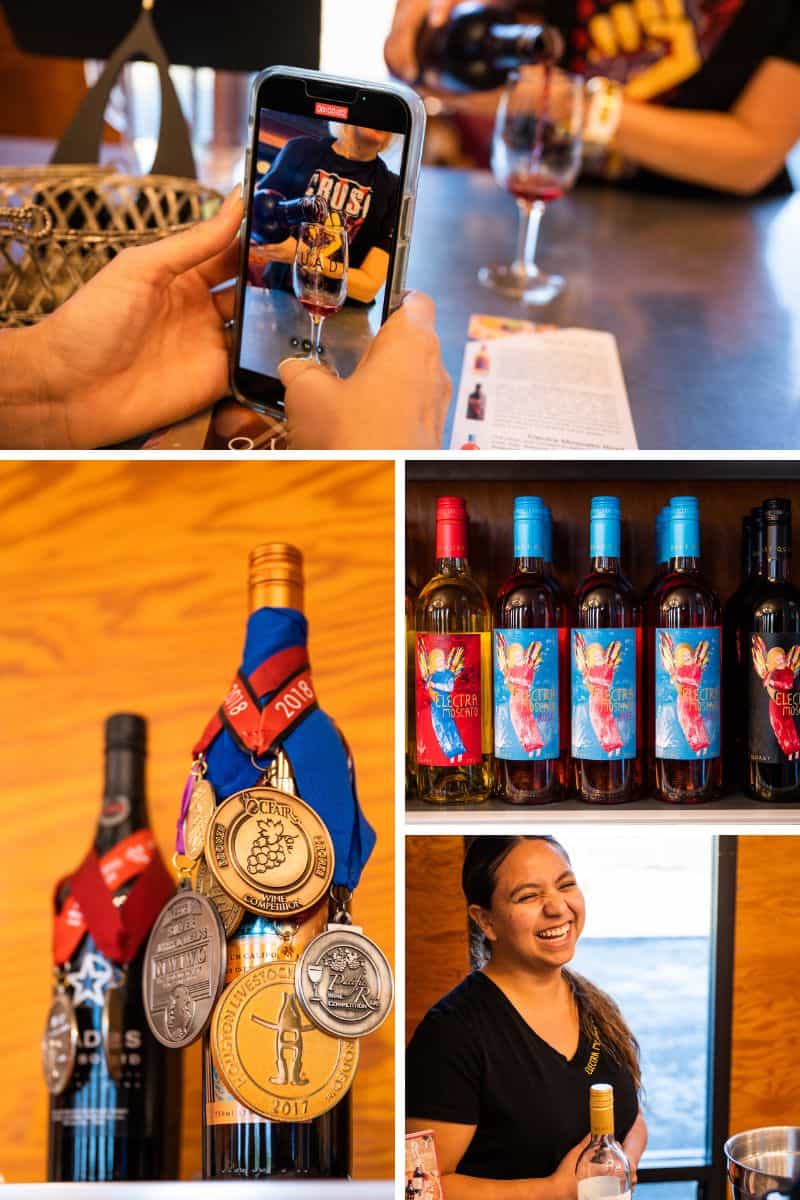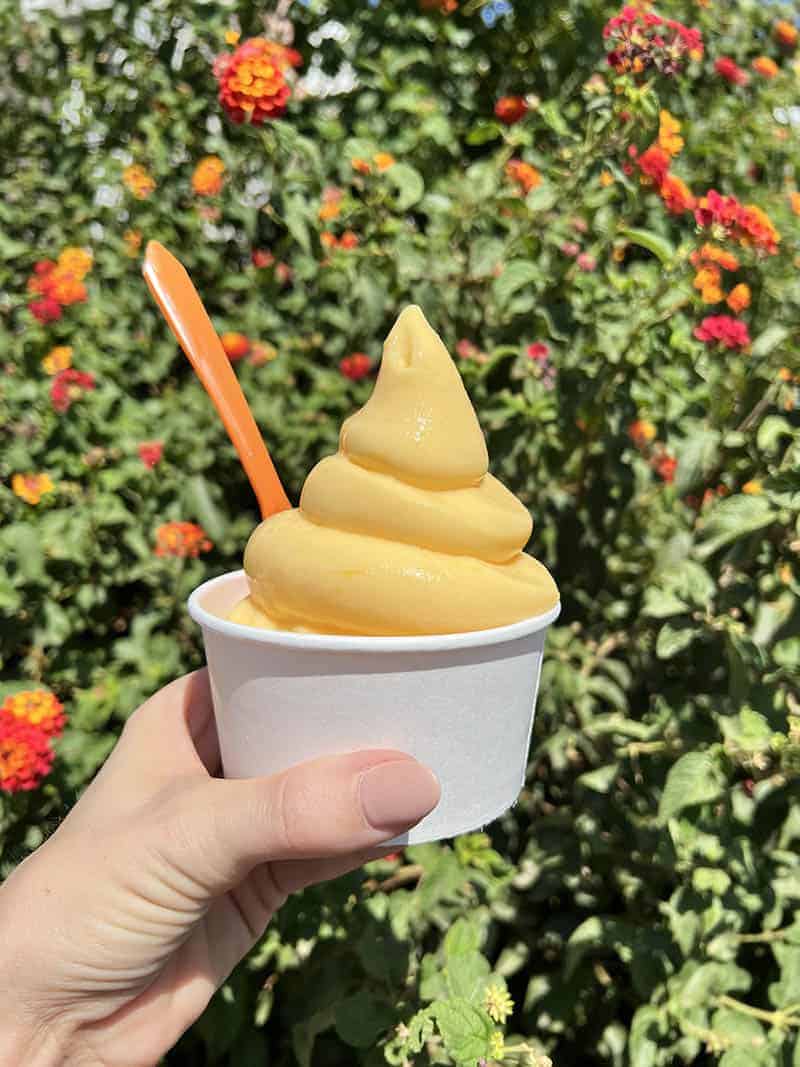 OPEN: MON – SAT 11 AM – 4 PM || Strathmore- 22314 Ave 196, Strathmore, CA 93267
Want to get a true taste of the Central Valley? Plan a visit to the Orange Works Café!
This farmstand is right off Hwy 65 in the small town of Strathmore smack dab in the middle of the world's largest fruit basket!
Excellent sandwiches made with fresh, local ingredients are always on the menu in addition to their signature Orange Ice Cream made with fresh pressed orange juice directly from the oranges that grow on their farm.
Located on Hwy 99 (EXIT 106A)
36005 Hwy 99 Traver, CA 93673-0222
If you happen to be in the Central Valley or just traveling through, plan a stop at Bravo Farms. Every location of this permanent farmstand provides gifts, sweets, and road trip treasures.
Pairing locally grown fruits together with Bravo Farms Cheese is what this farmstand is best known for. Crowd favorites include local jams, ripe stone fruit, and the buckets of cheese curds!
Schedule ample time to explore when you visit to enjoy a meal at the cafe and pick up a sweet treat. You won't be disappointed!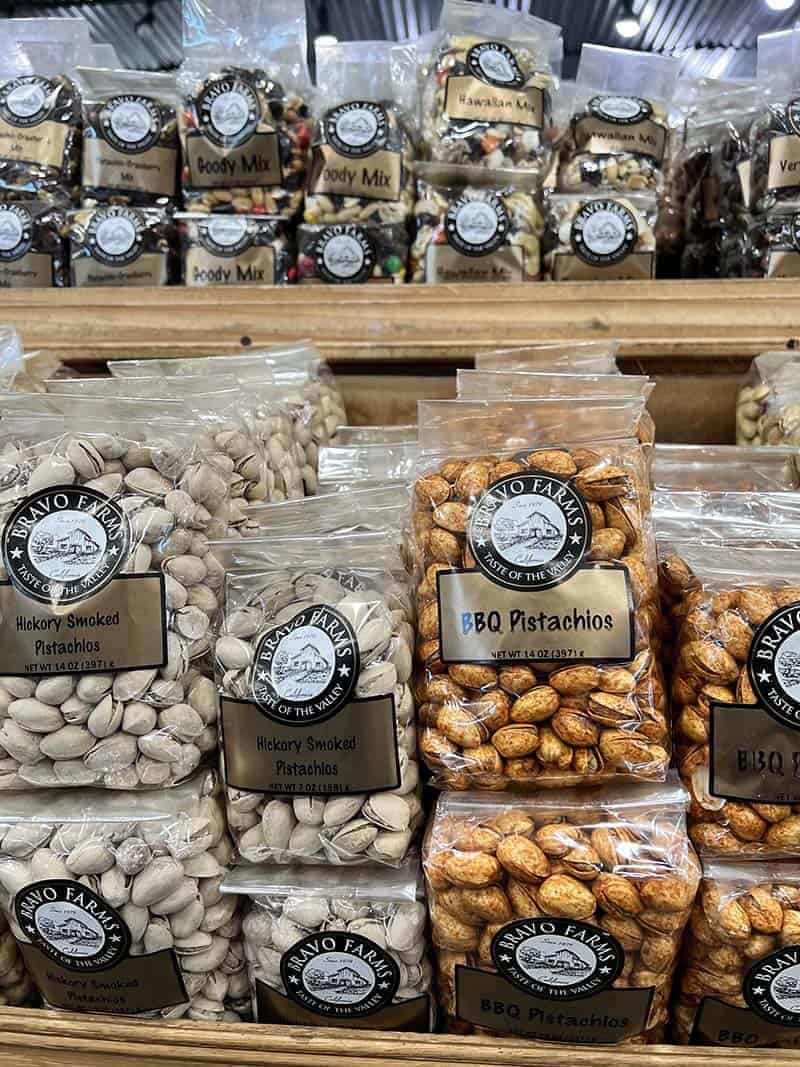 This article was written by Meg van der Kruik. Photo credit James Collier for California Grown.