Quady Wines; Creating Exceptional Wines in Madera
Our team of California Grown Creators recently visited Quady Winery located in Madera, California where the wines are delicious expressions of the fruit-filled San Joaquin Valley. Quady Winery offers a unique winemaking style that is rich, full-bodied, and perfectly balanced. You won't find another winery quite like this one!
Our experience at this award-winning winery was exhilarating, deliciously sweet, and truly inspiring – from the first sip of Elysium to our last sip of Electra Moscato slushie! We even witnessed Quady's last grape crush of the 2022 harvest season, which was pretty phenomenal to watch.
Say hello to our tour guides for this tasting at Quady Winery: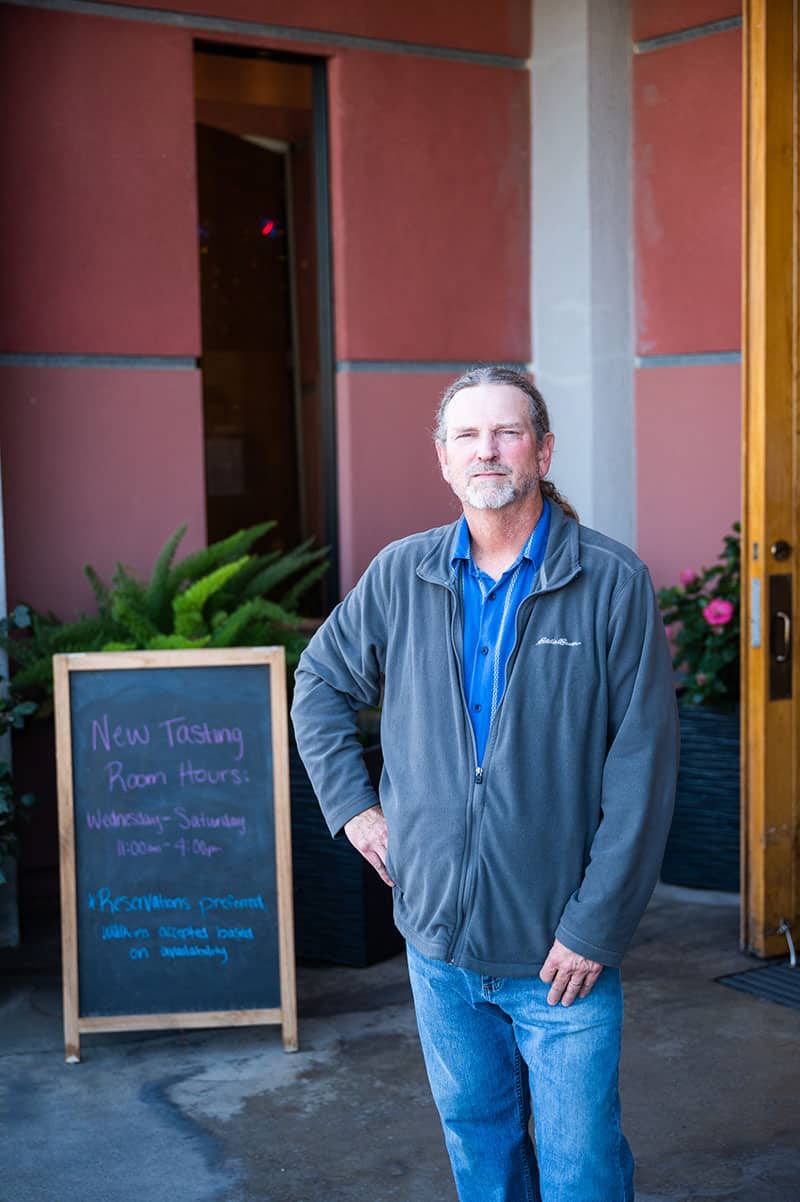 Meet Darin Peterson, lead winemaker for Quady Wines.
Darin has been the head winemaker at Quady Winery since 2015 and the Assistant Winemaker at Quady long before that.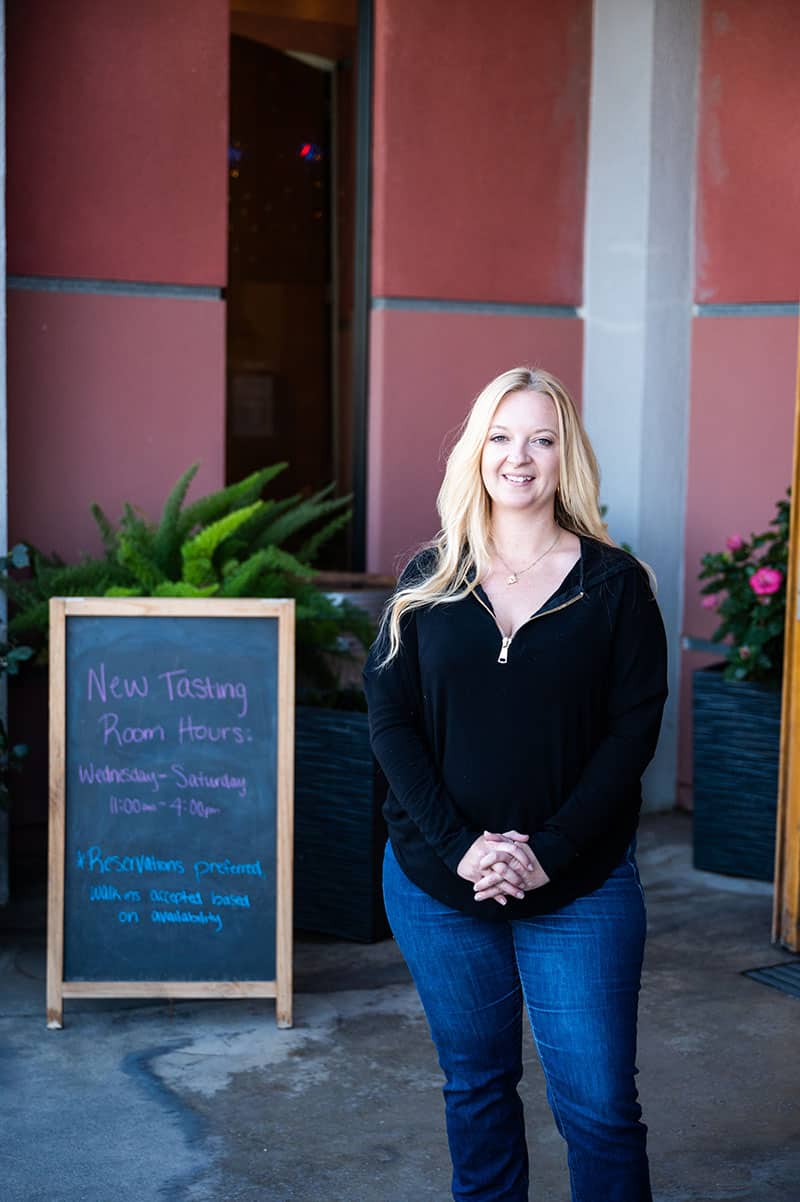 Meet Crystal Weaver-Kiessling, winemaker for Quady Wines.
Crystal is a recent addition the Quady team bringing passion, expertise, and years of experience. This passion and expertise help make magic with the sweet wines Quady is known and loved for.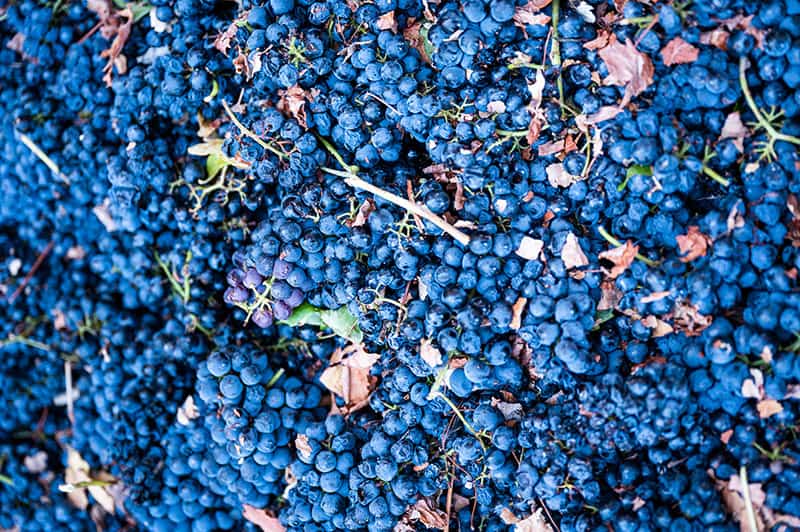 Ready to explore the award-winning Quady Winery offerings?
A tasting through Quady's line-up of award-winning wines yields something for every kind of wine enthusiast. From sweet dessert wines to effervescent Moscatos and phenomenal vermouths, the experience is pure bliss for the tastebuds from the first sip to the last!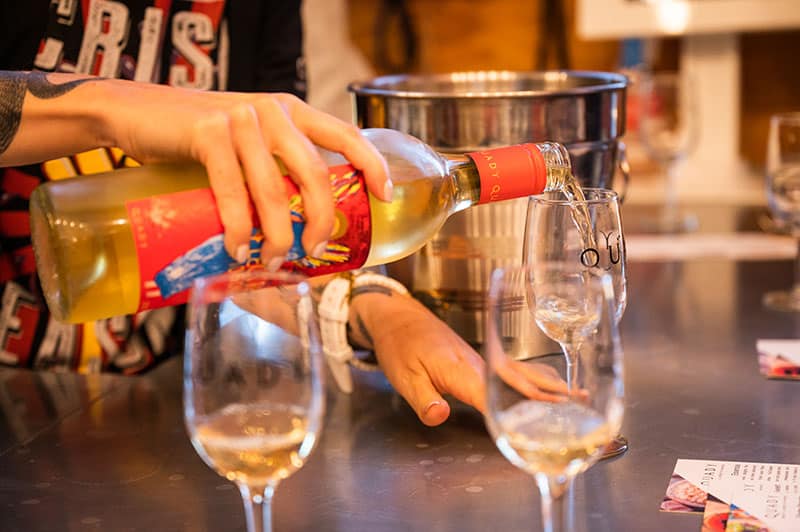 Quady Electra Moscatos:
Compared to other moscatos, Electra Moscatos are more aromatic, crisp and refreshing. Their soft effervesent bubbles tickle the nose while flavor notes of fruit and berries delight the tastebuds.
Check out all three of Quady's delicious Moscatos:
Red Electra Moscato: Garnet red, tastes of succulent cherry, berry, and pomegranate, and a slight sparkle.
Electra Moscato Rosé: This sweet rosé variation of Electra is a beautiful coral hue, featuring flavors of strawberry and dragon fruit dancing in delicate bubbles for a crisp, refreshing finish.
Electra Moscato: This light & refreshing Moscato d'Asti style wine features delicate bubbles that dance flavors of sweet citrus, peach and melon across the palate.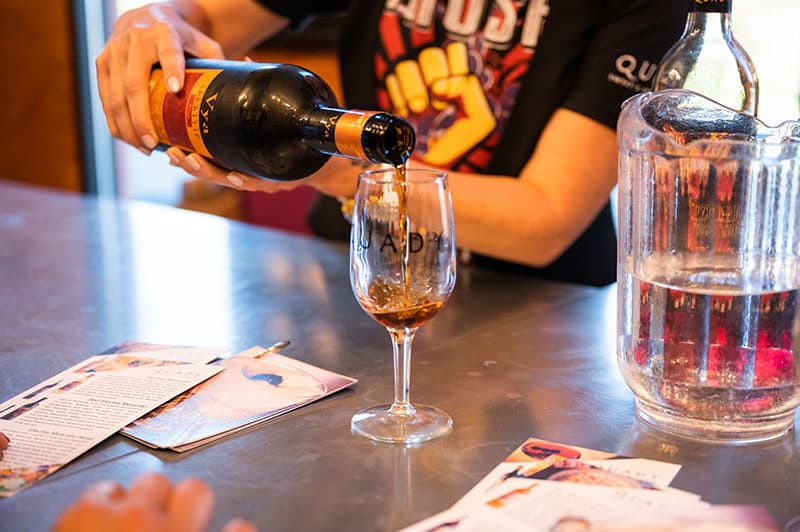 Vya – America's First Craft Vermouth from Quady Wines
Vermouth has such a rich global history that most people don't know that we have our very own vermouth origin story right here in California!
In the late 90's, Andrew Quady changed how Americans thought about fortified wine forever when he brought Vya, American craft vermouth to the marketplace. Vya Vermouth starts with a blend of grapes, including Orange Muscat grown at Quady Winery. Quality grapes give Vya vermouth good viscosity and background fruit and flavor.
Check out all three types of Vya Vermouth:
Vya Sweet Vermouth: Drinking Vya Sweet Vermouth conjures a vision of holiday baking in a cozy home on a cold winter's day.
Vya Extra Dry Vermouth: Sip and get transported to a lush, blooming mountain meadow: Orange Muscat wine, angelica, orris, linden, lavender, sage and more. A crisp, floral & vibrant vermouth.
Vya Whisper Dry Vermouth: A soft and delicate rendition of Vya Extra Dry Vermouth. The herbs and wine melt into spirits without overpowering them. A refreshing, elegant & smooth vermouth.
Want to learn more about Vya Vermouth? Check out all of the articles and recipes linked below.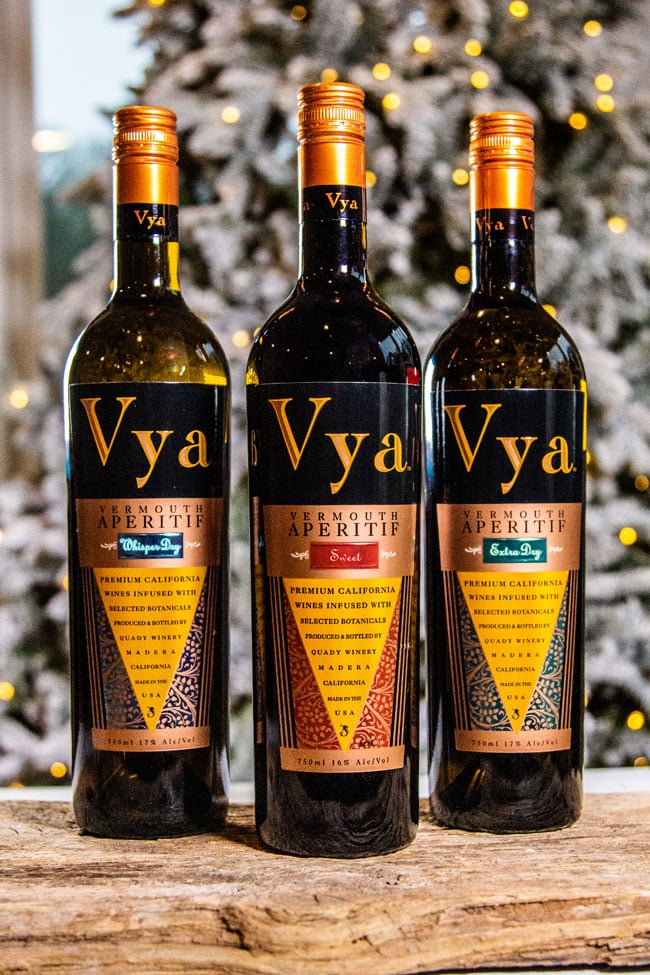 The best drinks with vermouth are actually classic cocktails that you probably are already familiar with.
Do you love a Dirty Vodka Martini or a Negroni? Both of those drinks with vermouth grace almost every cocktail menu, but there are so many more you might be missing!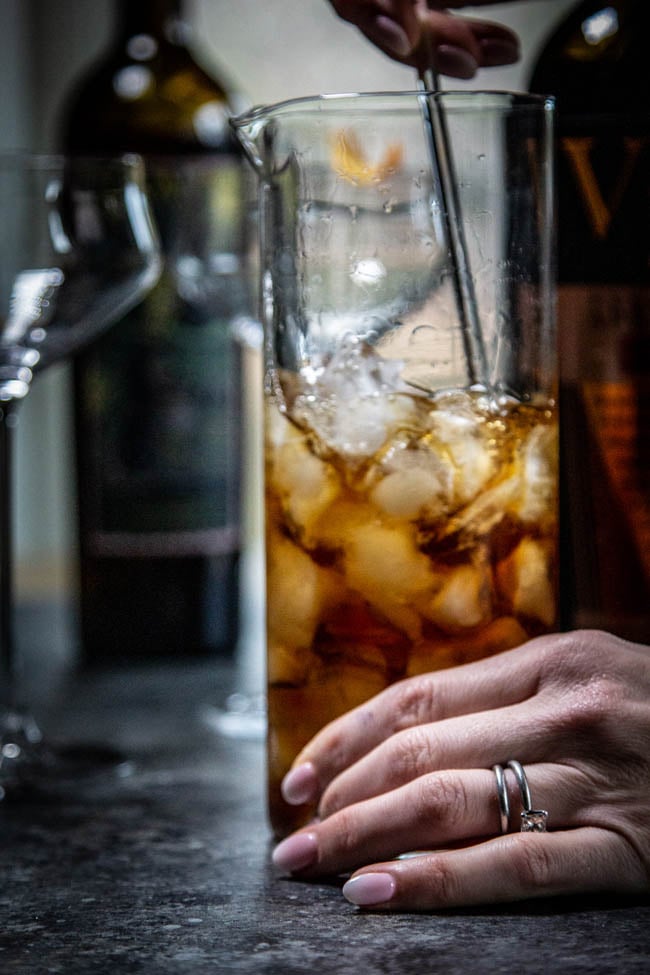 From the history of vermouth and which cocktails made from vermouth to delicious recipes that will show you how to incorporate vermouth into dishes for dinner, This Mess is Ours recently wrote in-depth about vermouth and how to use it.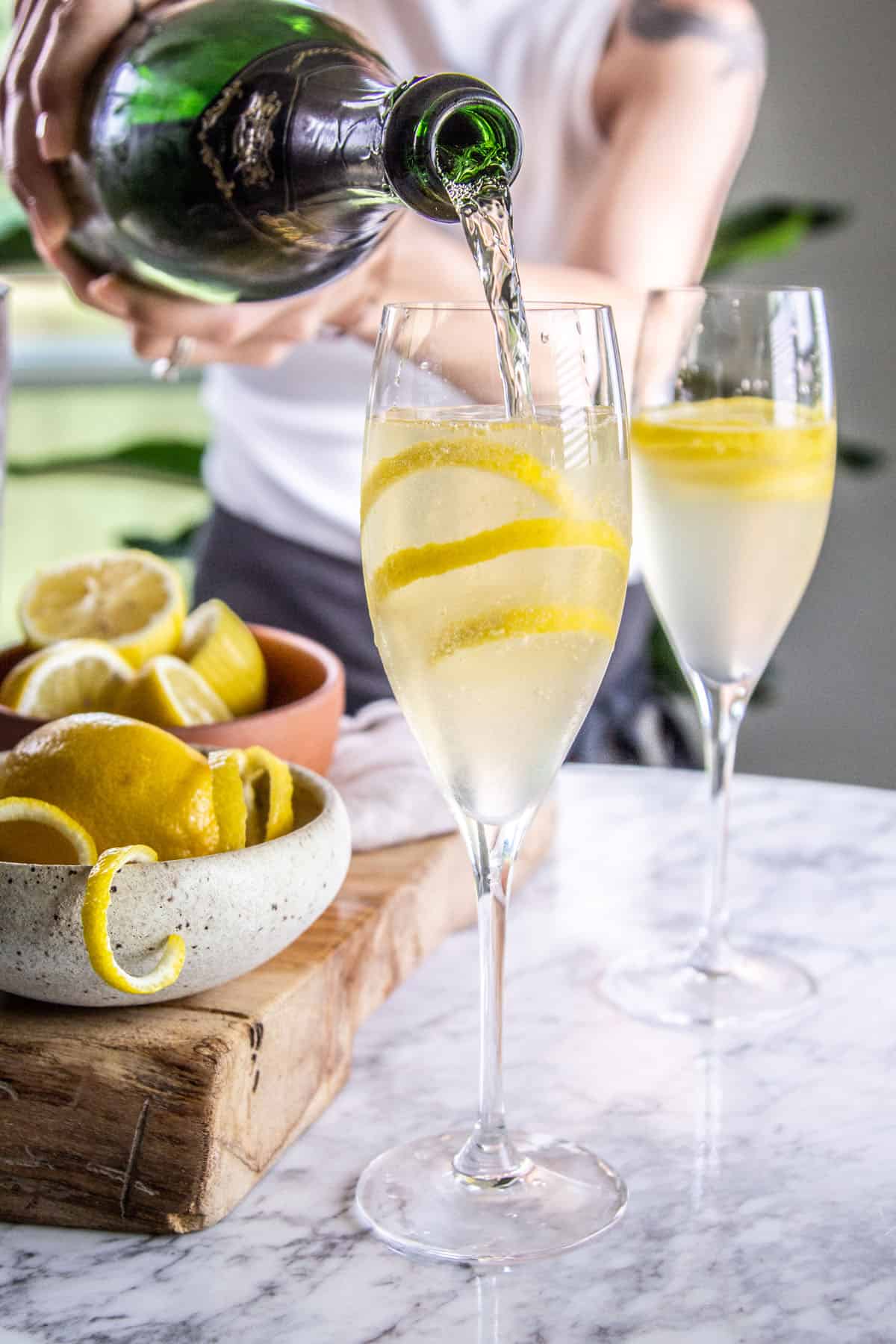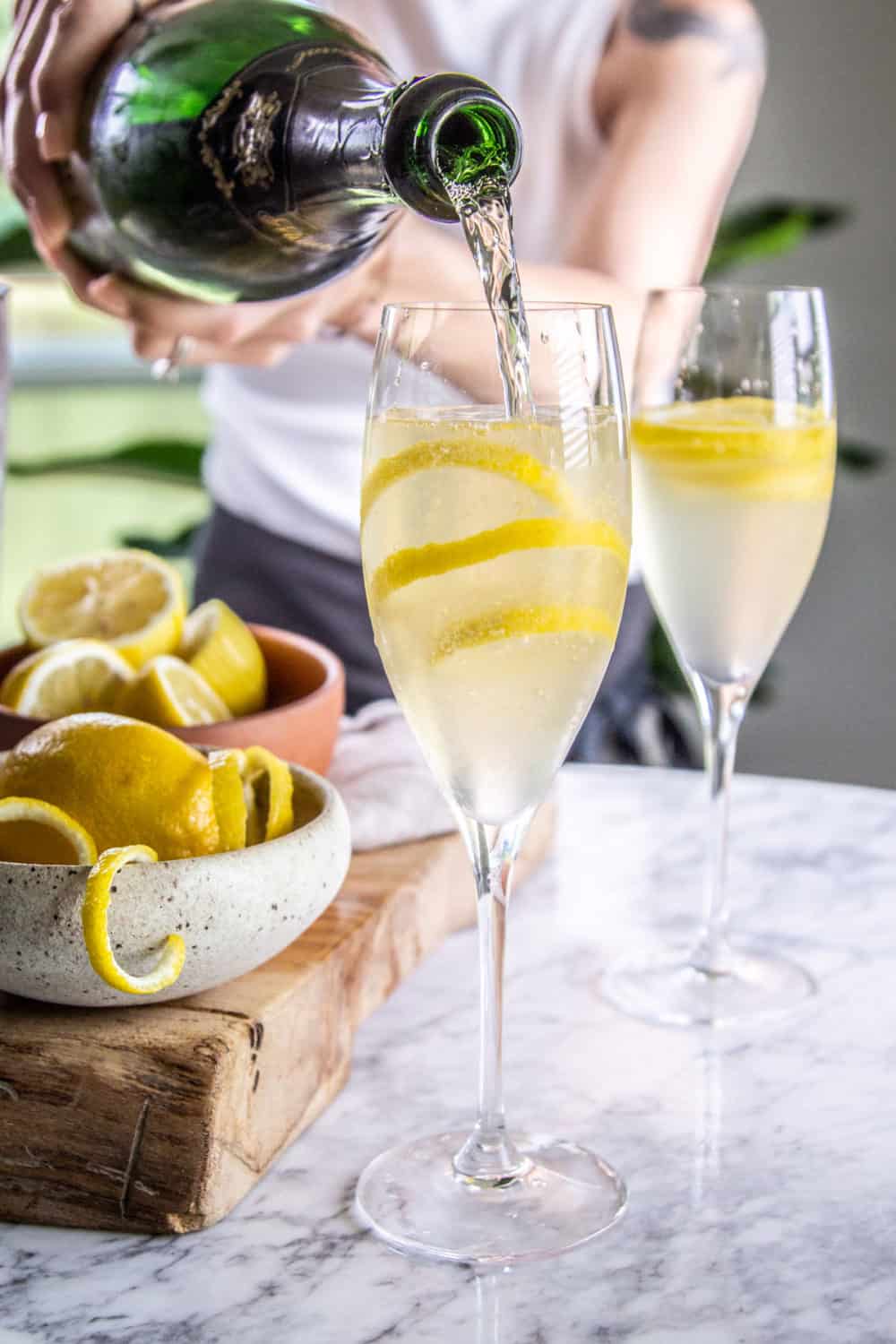 This cocktail combines Quady's Vya Whisper Dry Vermouth and Sparkling wine from California
This sensational lemon cocktail is as bright and effervescent as the ocean views you'll see driving down California SR75 to sunny San Diego. If you are a fan of a classic French 75, you will love our So Cal-inspired spin. This lemon cocktail calls for Quady's Vya Whisper Dry Vermouth in place of the gin that is in the classic version.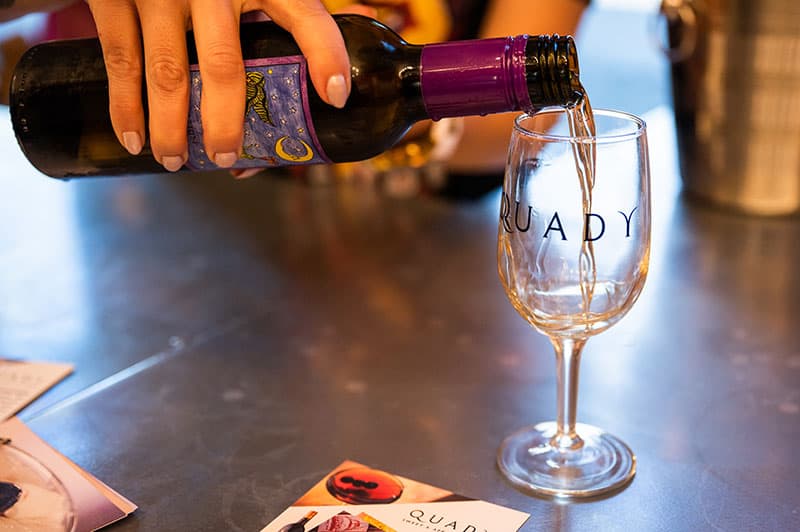 Quady Dessert Wines:
There is so much time, effort, and attention to detail that goes into each and every bottle of Quady wines. Only the finest quality muscat grapes are used to make their fortified Orange and Black Muscat dessert wines. These dessert wines are delightfully aromatic, full-bodied and perfectly balanced to finish clean, not cloyingly sweet.
Check out all three of Quady's Dessert Wines:
Elysium: A violet-crimson dessert wine that emanates litchi-rose aromas and flavors of cherry & boysenberry, balanced with perfect fruit acidity to finish clean.
Essensia: This honey-gold dessert wine delights the palate with orange-apricot-pear notes, balanced with perfect fruit acidity to finish clean.
Deviation: A marvelously unusual Orange Muscat dessert wine that deviates from traditional formulations with its infusion of Rose Geranium and Damiana.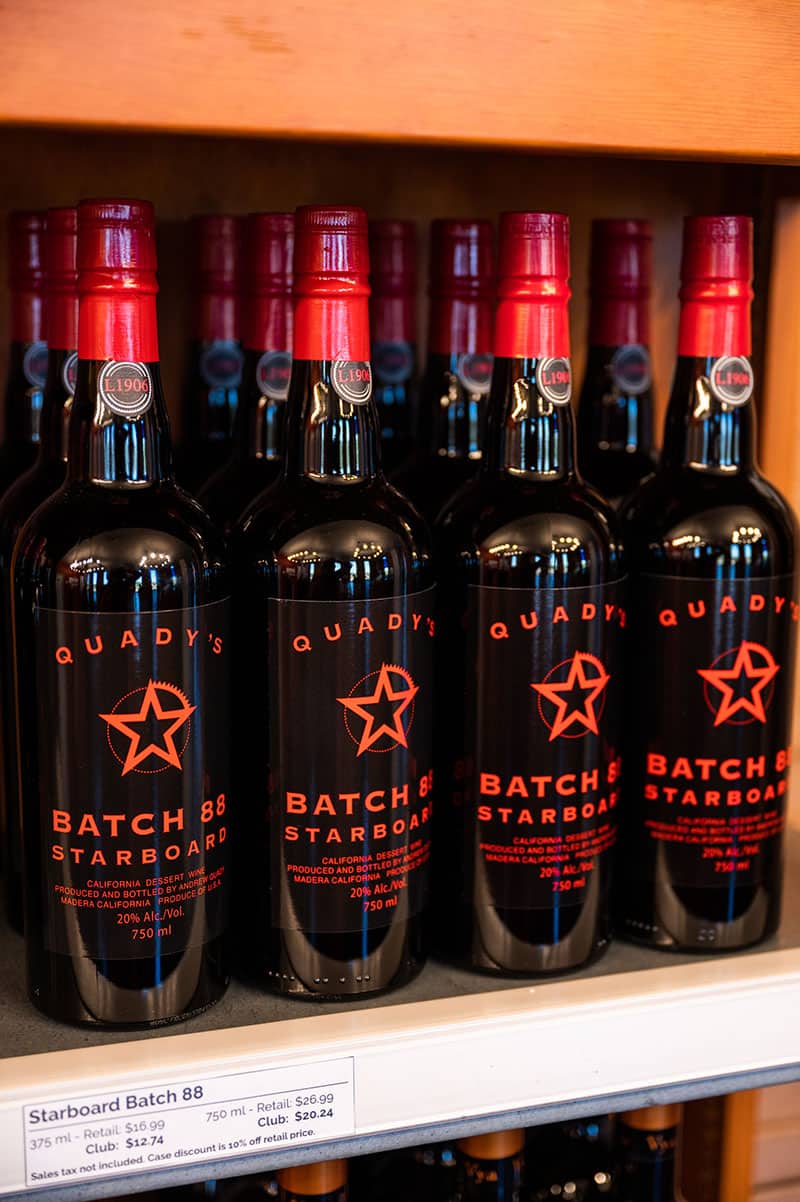 Quady Port & Starbord:
If you are a fan of port you should check out Quady's Starboard. Starboard is made using traditional Portuguese grape varieties grown in the foothills of Amador County. Starboard has the bright fruit of ruby style port and the round nutty character of tawny port due to the distinctive climate and soils in this county in California, which resemble those of Portugal.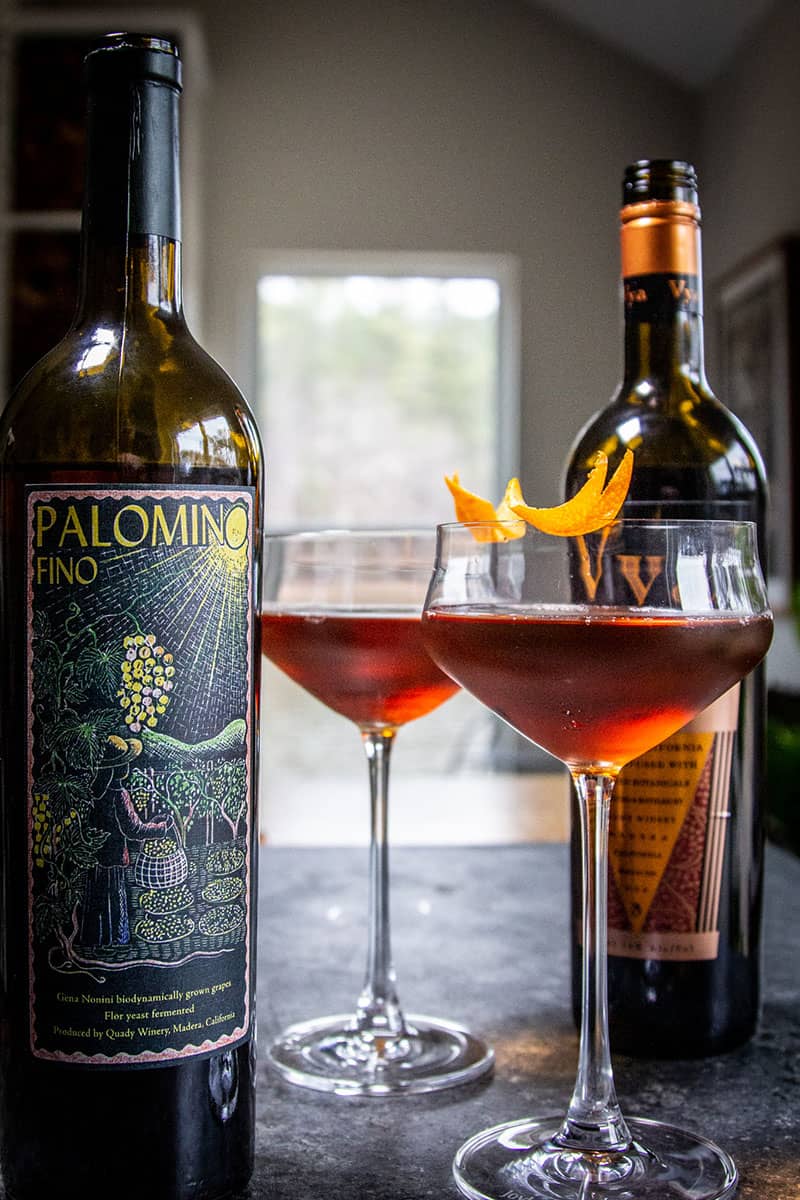 Quady: Palomino Fino:
Palomino Fino is an amontillado "sherry" produced from biodynamically grown Palomino grapes in the San Joaquin Valley. Quady's dry, nutty Palomino Fino is made using the same solera methods used in Jerez Spain where sherry is traditionally crafted.
Want to learn more about Palomino Fino? Check out our recipe linked below.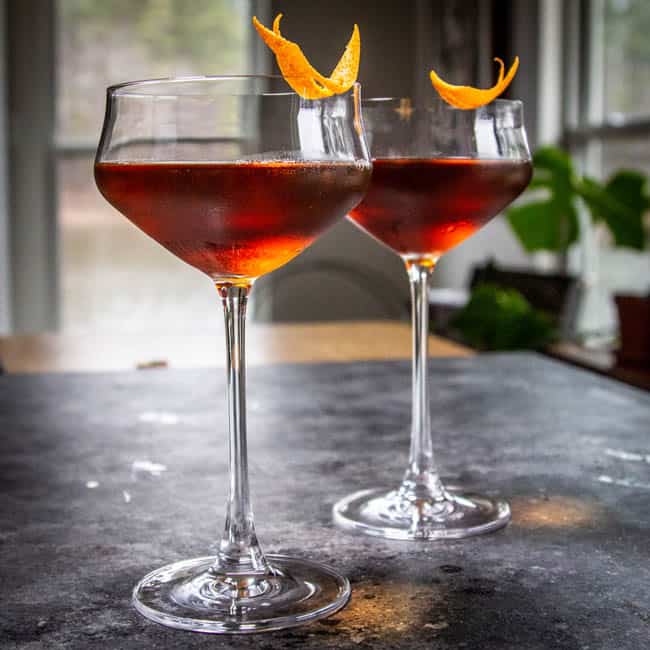 This cocktail combines Quady's Vya Sweet Vermouth & Palomino Fino which is possibly the only amontillado style sherry made in the U.S.
As far as flavor goes, the Adonis packs a punch! This low-proof cocktail is one of the most aromatic sipping experiences I have honestly ever had. Its pungent botanical-laced aroma hits the palette even before the first sip does, and lingers well after the glass has left your lips.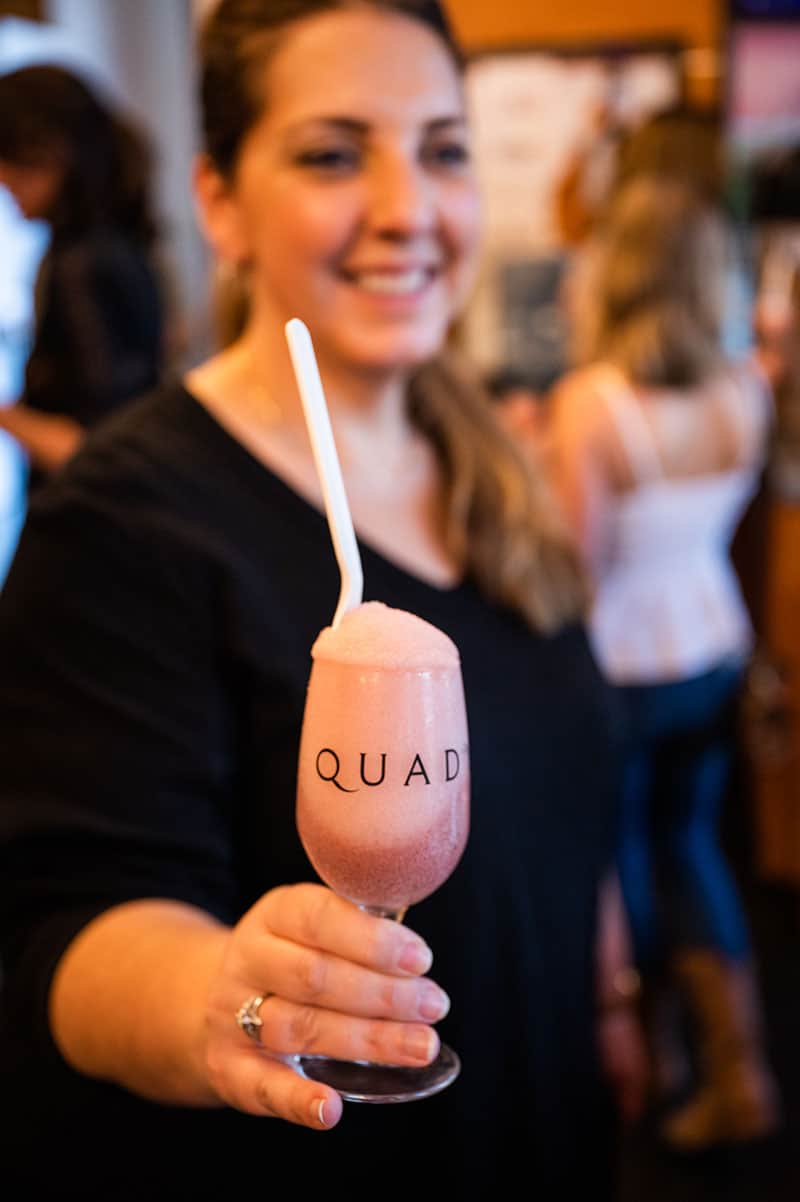 How to book a tasting at Quady Winery.
Chances are at this point in the article your tastebuds are intrigued and you are interested in booking a tasting at Quady Winery in Madera, California. Below you will find all the information needed for booking your tasting.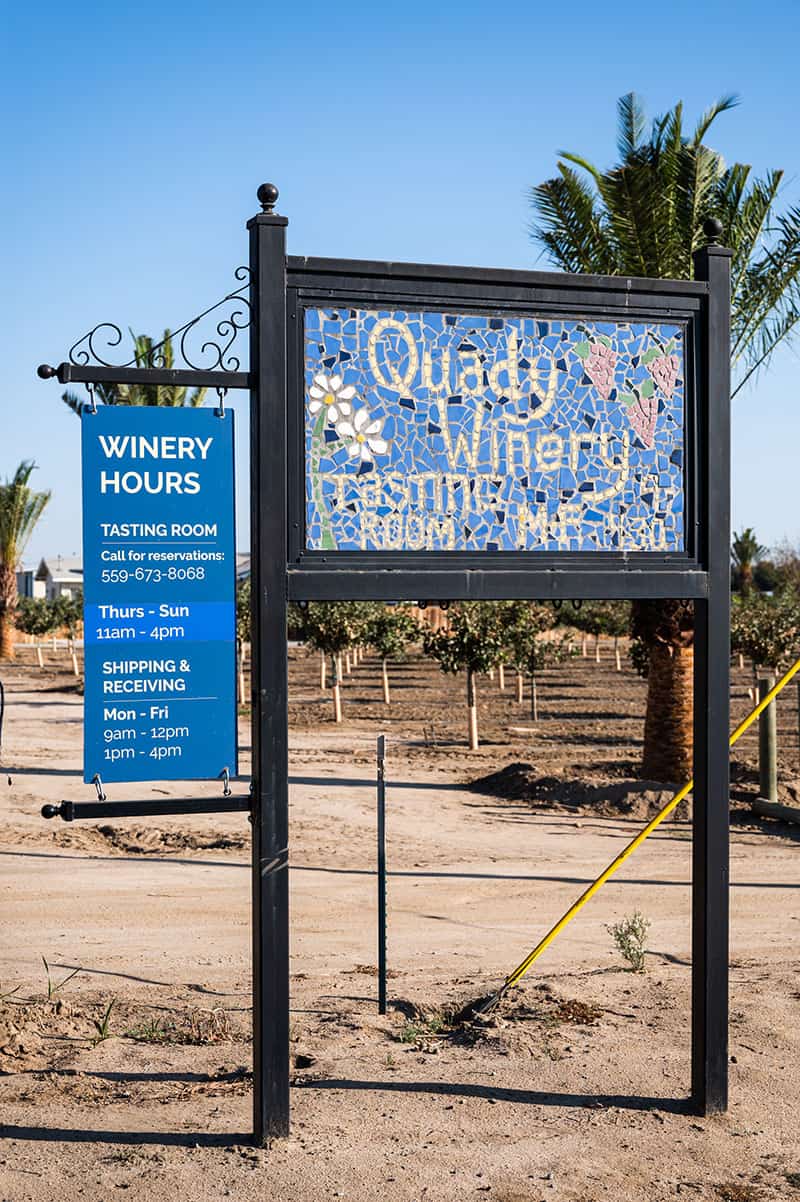 Tasting Room hours at Quady Winery
Wednesday – Saturday, 11 a.m. to 4 p.m.
In order to offer a more personalized experience for their guests, wine tastings at the Quady Winery are by reservation. Walk-ins are only accepted if capacity is available.
Time slots are available each hour for a total of 8 people in the tasting room at one time.
Cost is free for club members and $5 per person for non-club members.
Are you planning a trip to the Central San Joaquin Valley? Add these stops to your itinerary!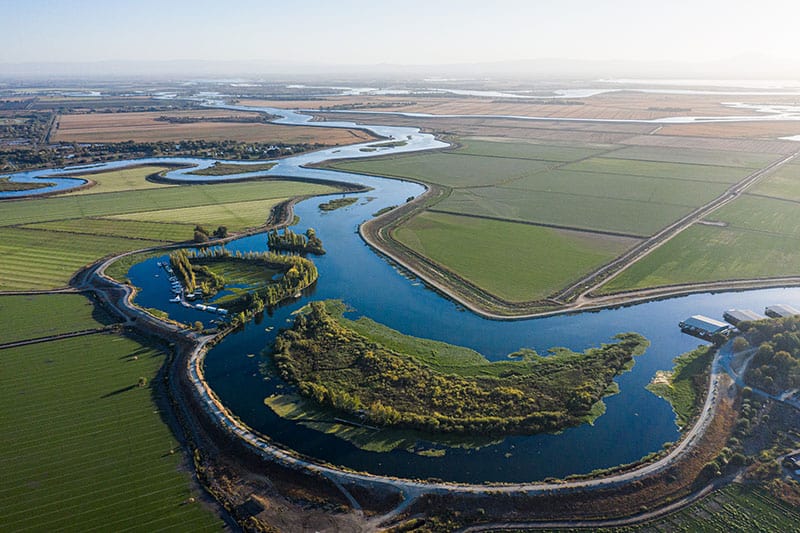 The San Joaquin Valley region is comprised of 13 counties: San Joaquin, Stanislaus, Merced, Madera, Fresno, Kings, Tulare, Kern, Calaveras, Tuolumne, Mono, Mariposa and Inyo.
The valley is predominantly rural, but it also has densely populated cities.
If you are planning to visit the San Joaquin Valley there are lots of amazing things to do and see! Here are a few of our favorite spots you can add to your list of must-see locations.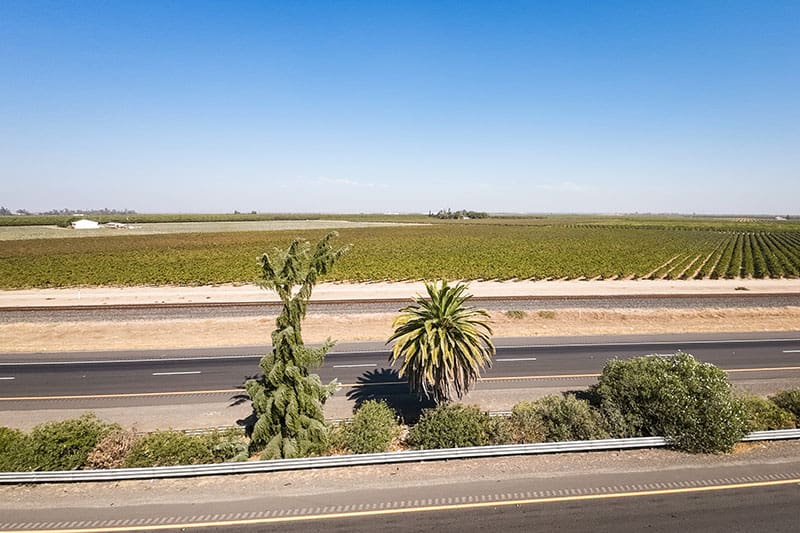 Landmark alert!
24 HOURS A DAY: The Palm and the Pine, Highway 99.
Sandwiched in between the southbound and northbound lanes of Highway 99 in Madera County is where, if you look closely, you will notice a Palm tree and a Pine Tree planted together.
This planting represents the symbolic divide between Northern and Southern California.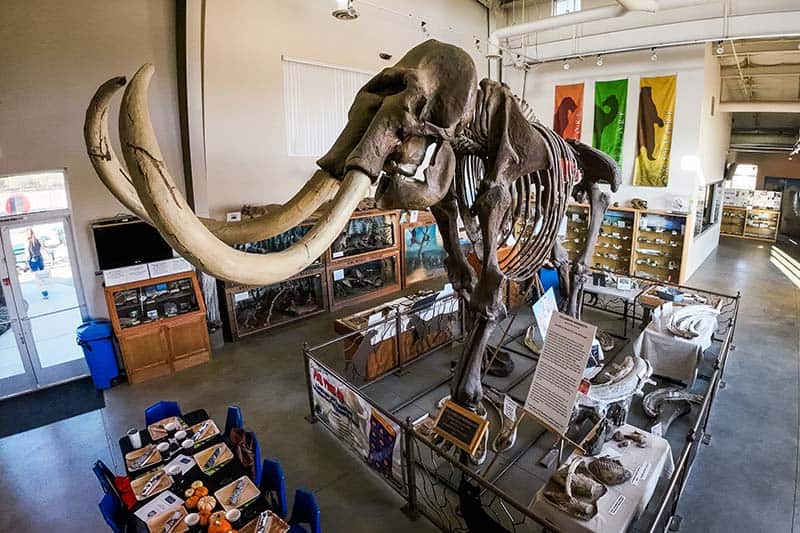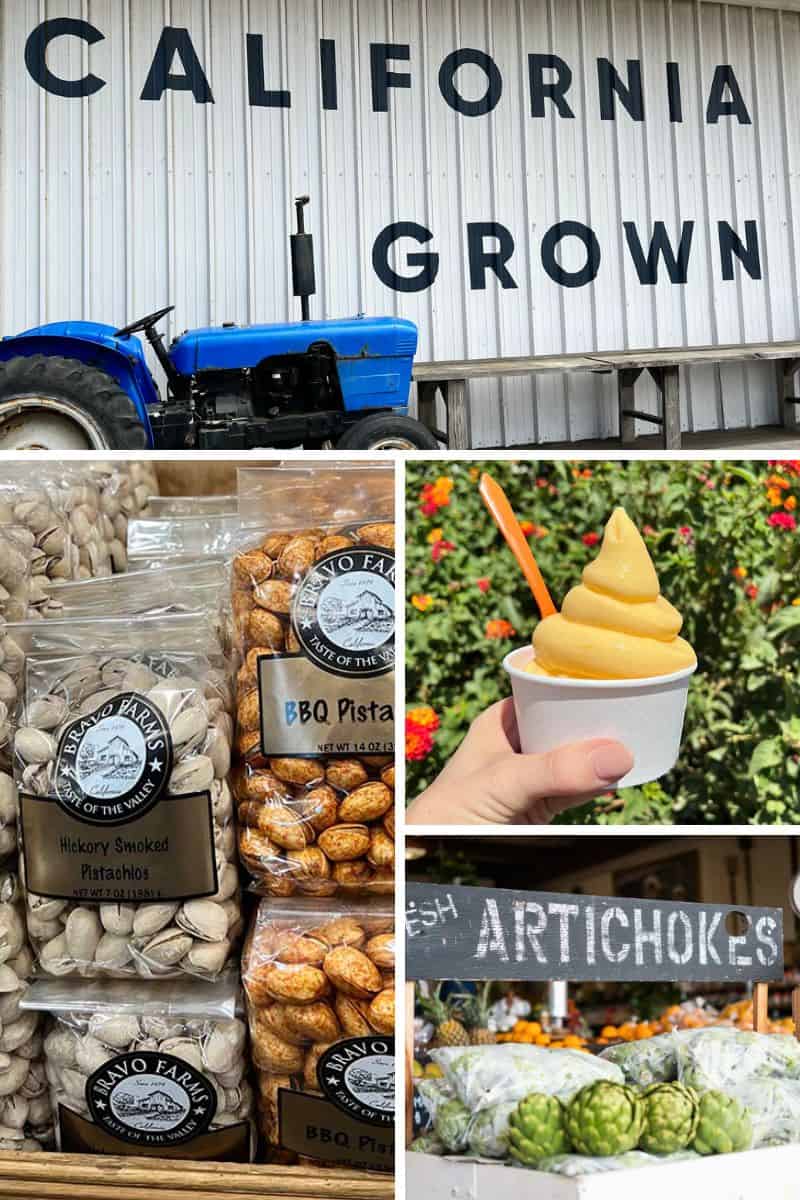 Whenever we are planning a California road trip, we make sure to plan stops at as many permanent farmstands on our route as possible! There is nothing better than visiting a unique farmstand, eating locally-grown produce, and sampling delicacies from the Golden State all while searching for the perfect souvenir.
This article was written by Meg van der Kruik. Photo credit James Collier for California Grown.