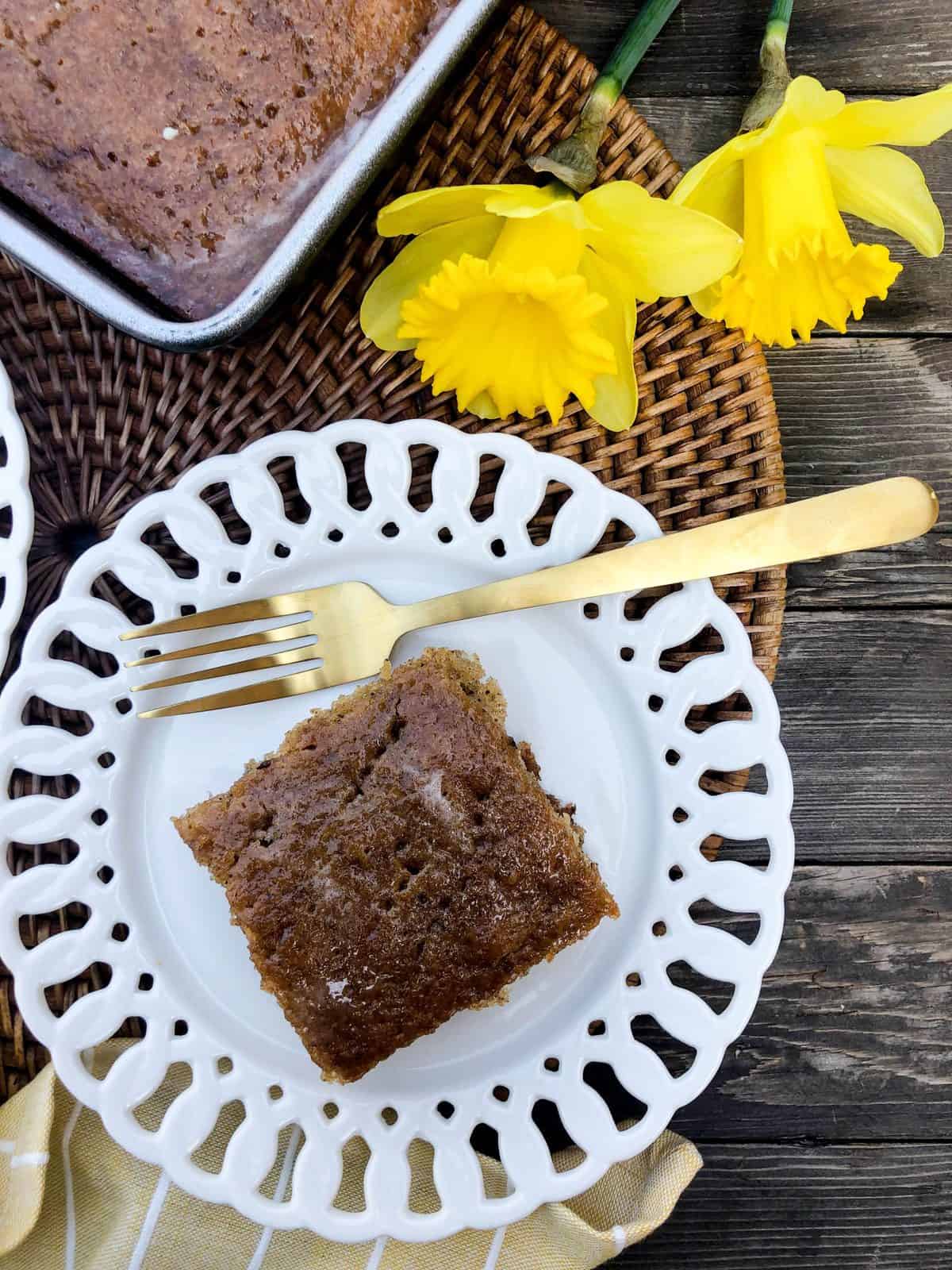 CA GROWN Blog
Discover. Learn. Connect.
Vintage Prune Cake
March 5, 2020
Eat the Season!
Sign Up For Weekly Recipes
« Back to Recipes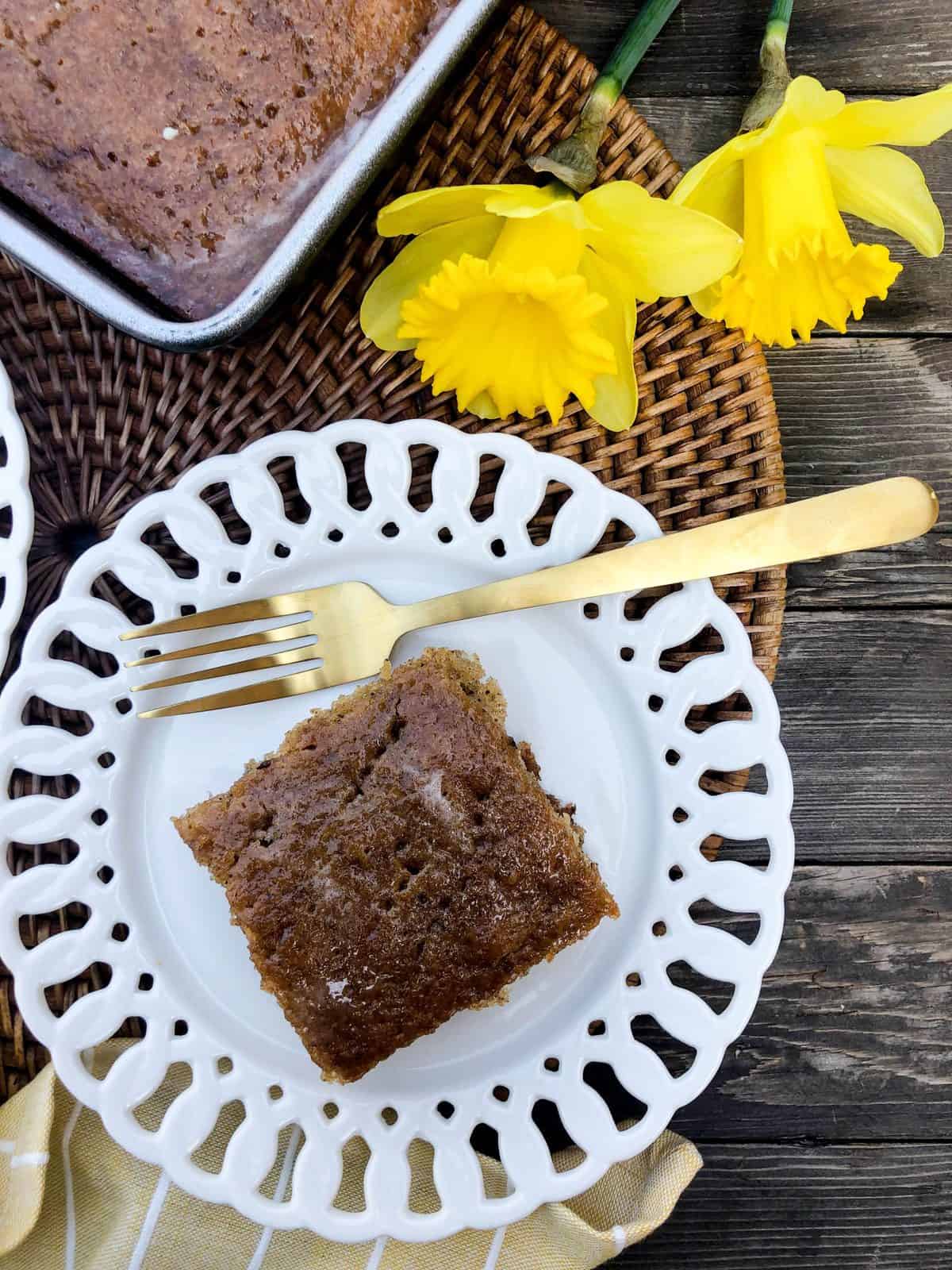 Vintage Prune Cake
Do you have any idea what prunes can do to baked goods?
It's like magic. It creates an incomparable moistness and a mild, nutty flavor to the batter.
This prune cake is a generations-old recipe that has stood the test of time. Our ancestors were some smart cookies, yah?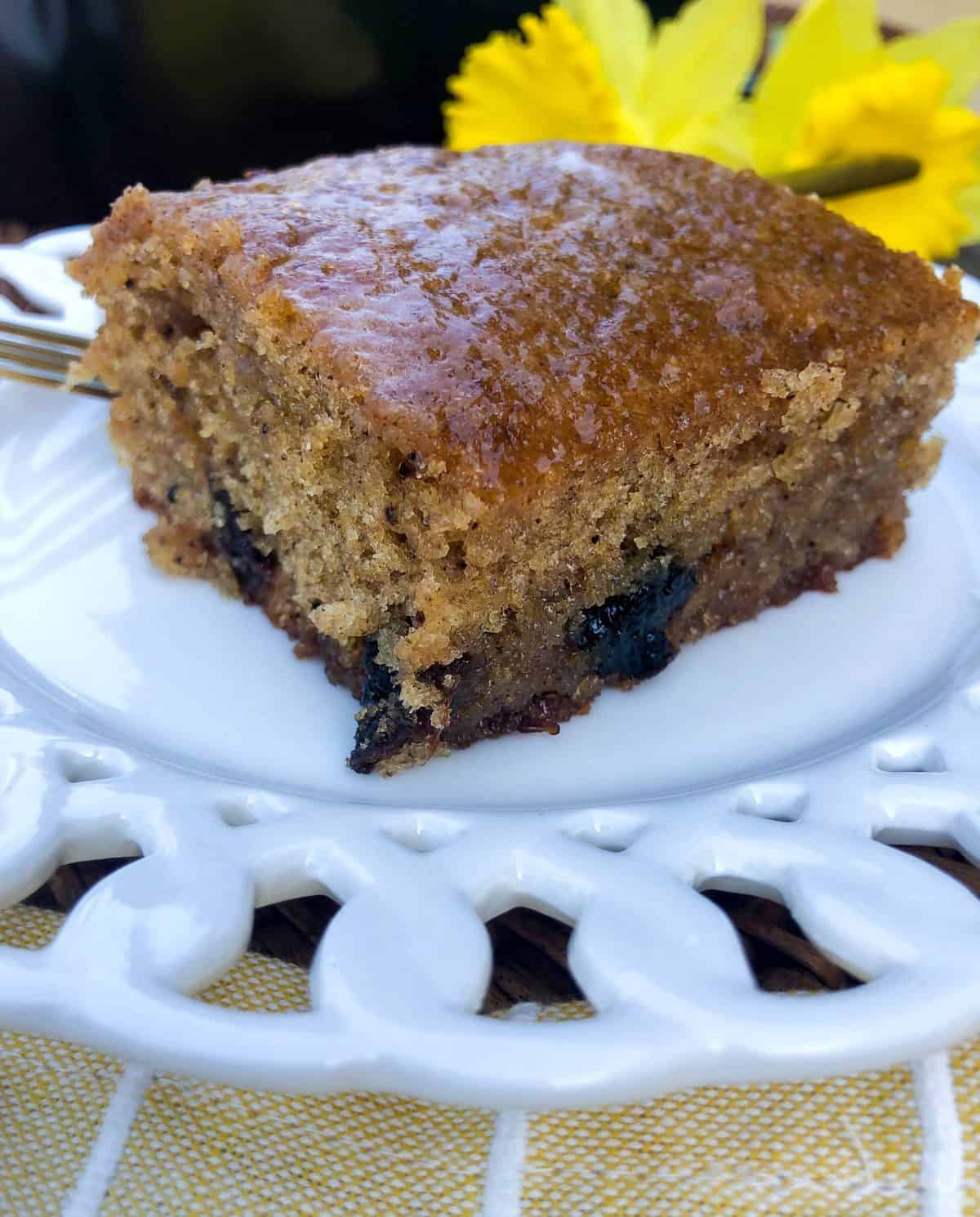 Let's get started!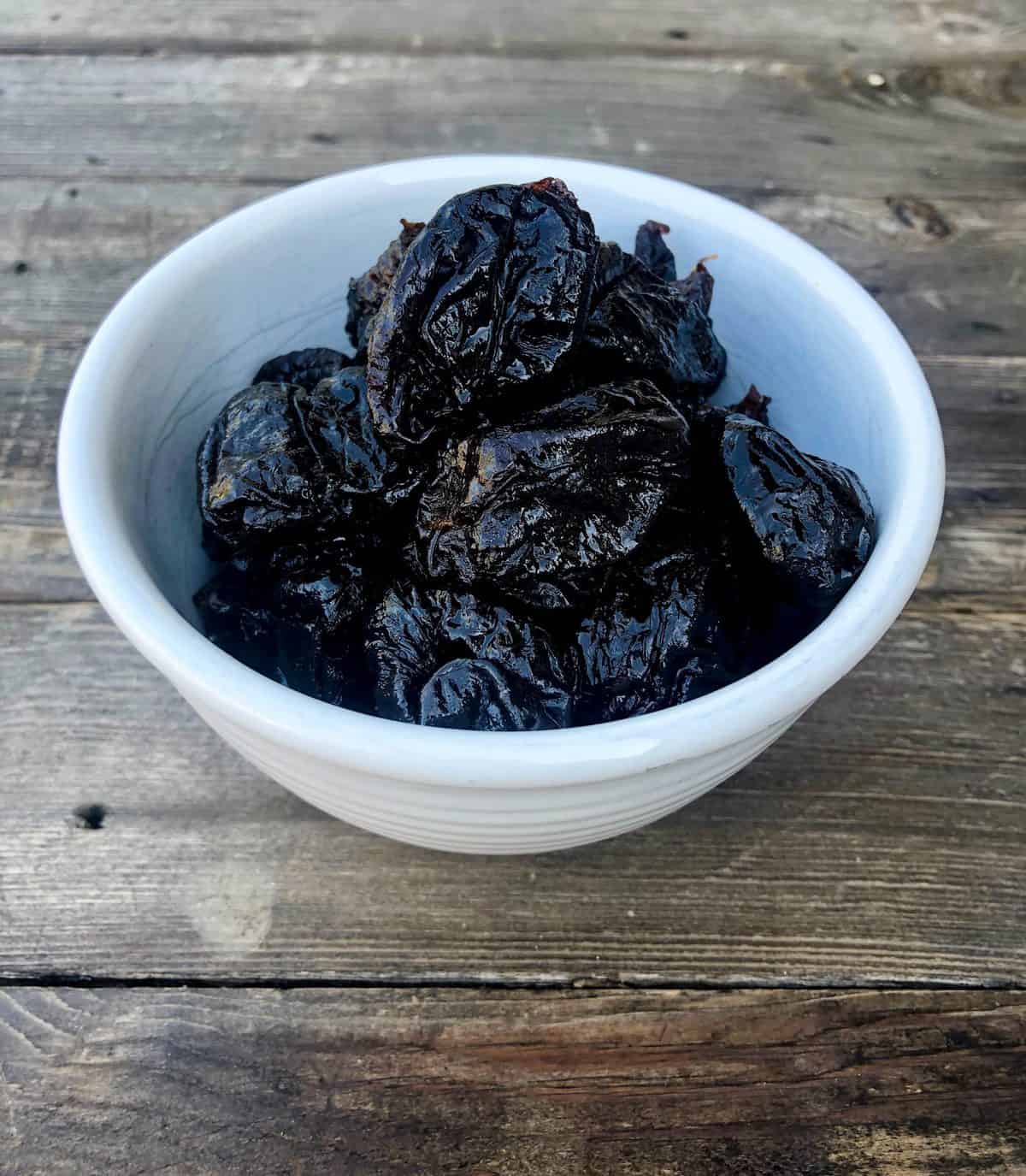 Of course, we start with the star of the show: Prunes! They really are just dried plums, so no need to panic. Plums are one of my all-time favorite Summer fruits, so naturally I love the dried version just as well!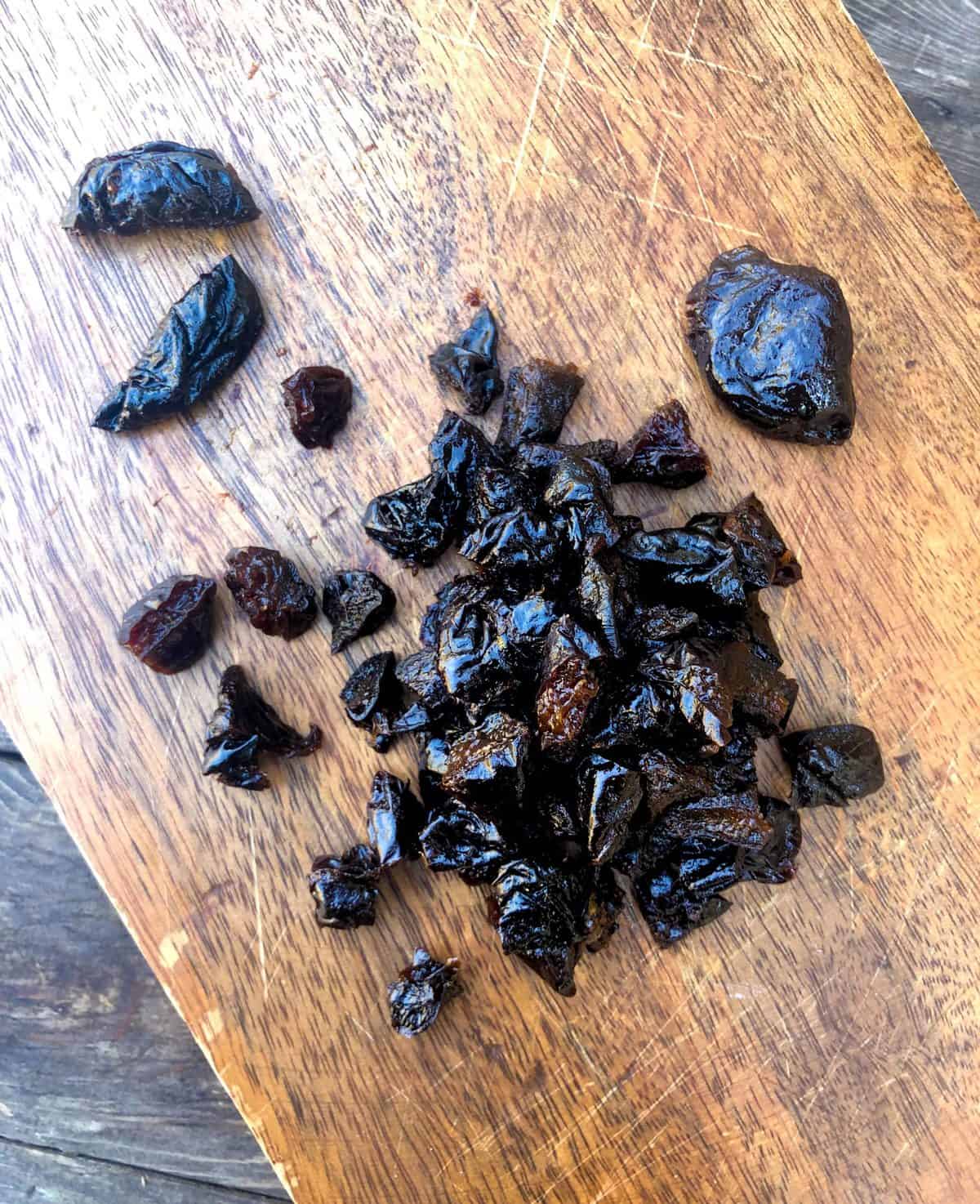 We chop up each prune into sixths. First cut once lengthwise and then three times crosswise. Easy peasy!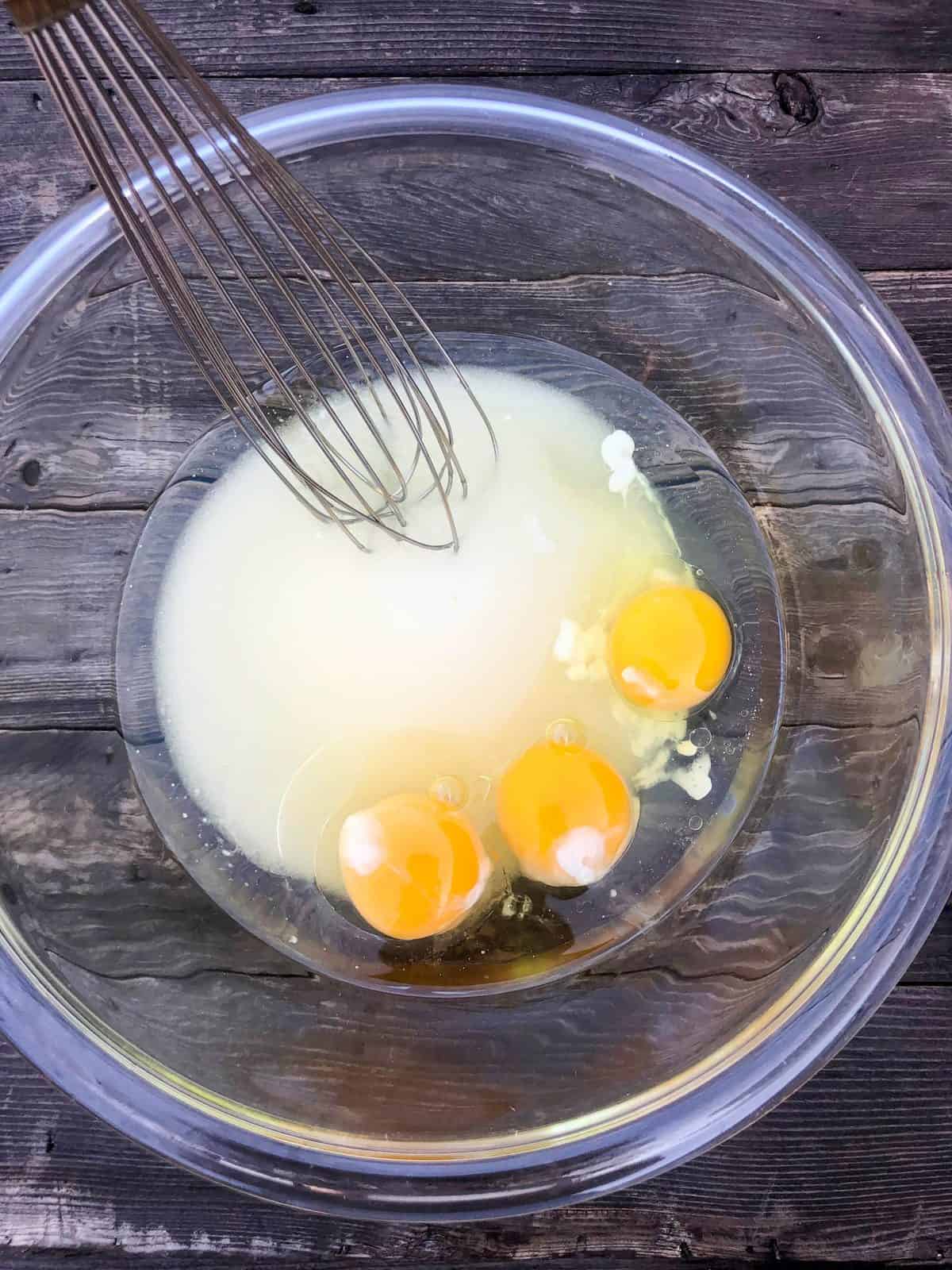 Combine the oil, sugar, and eggs and whisk to combine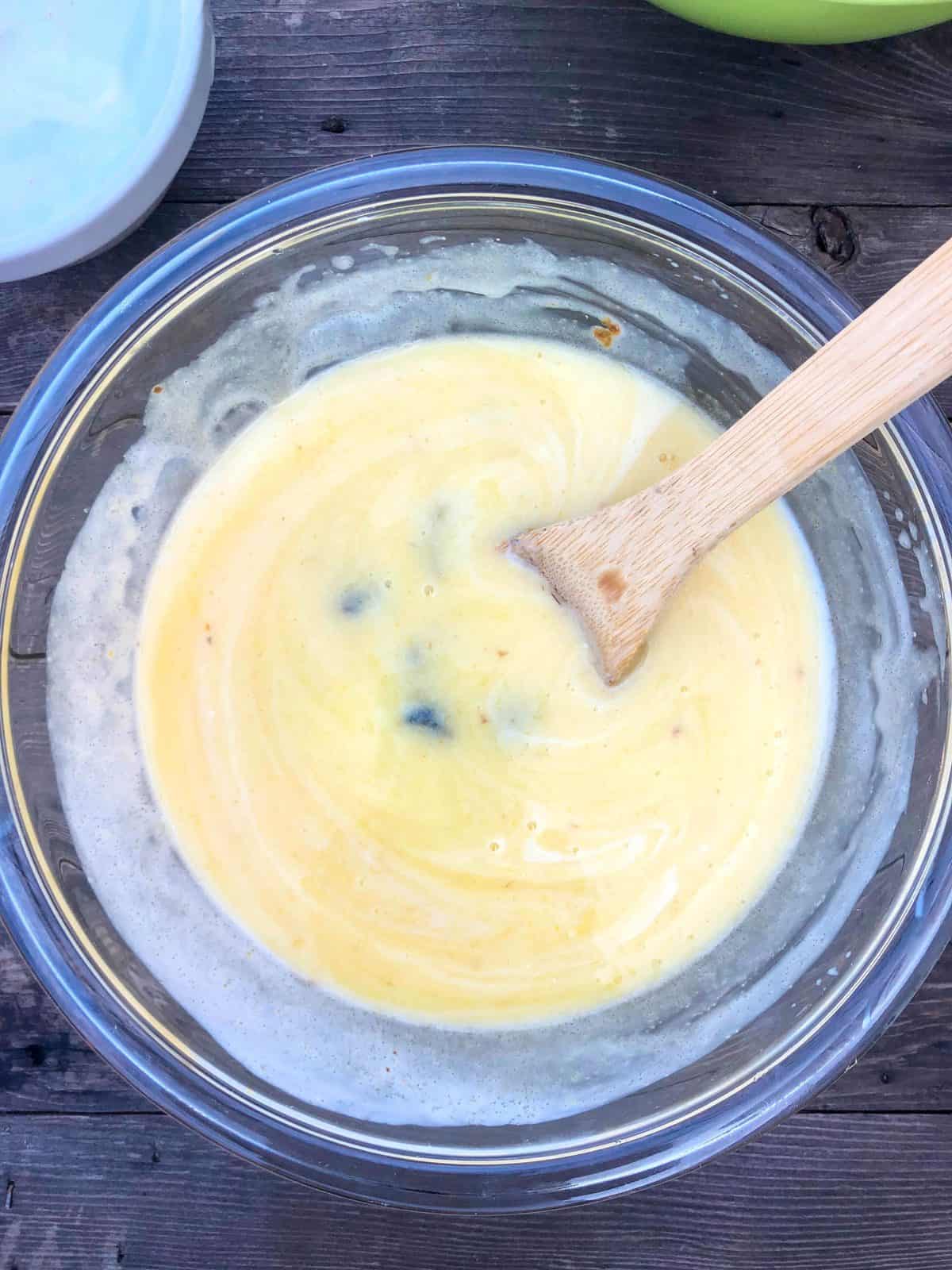 Add in the buttermilk and chopped prunes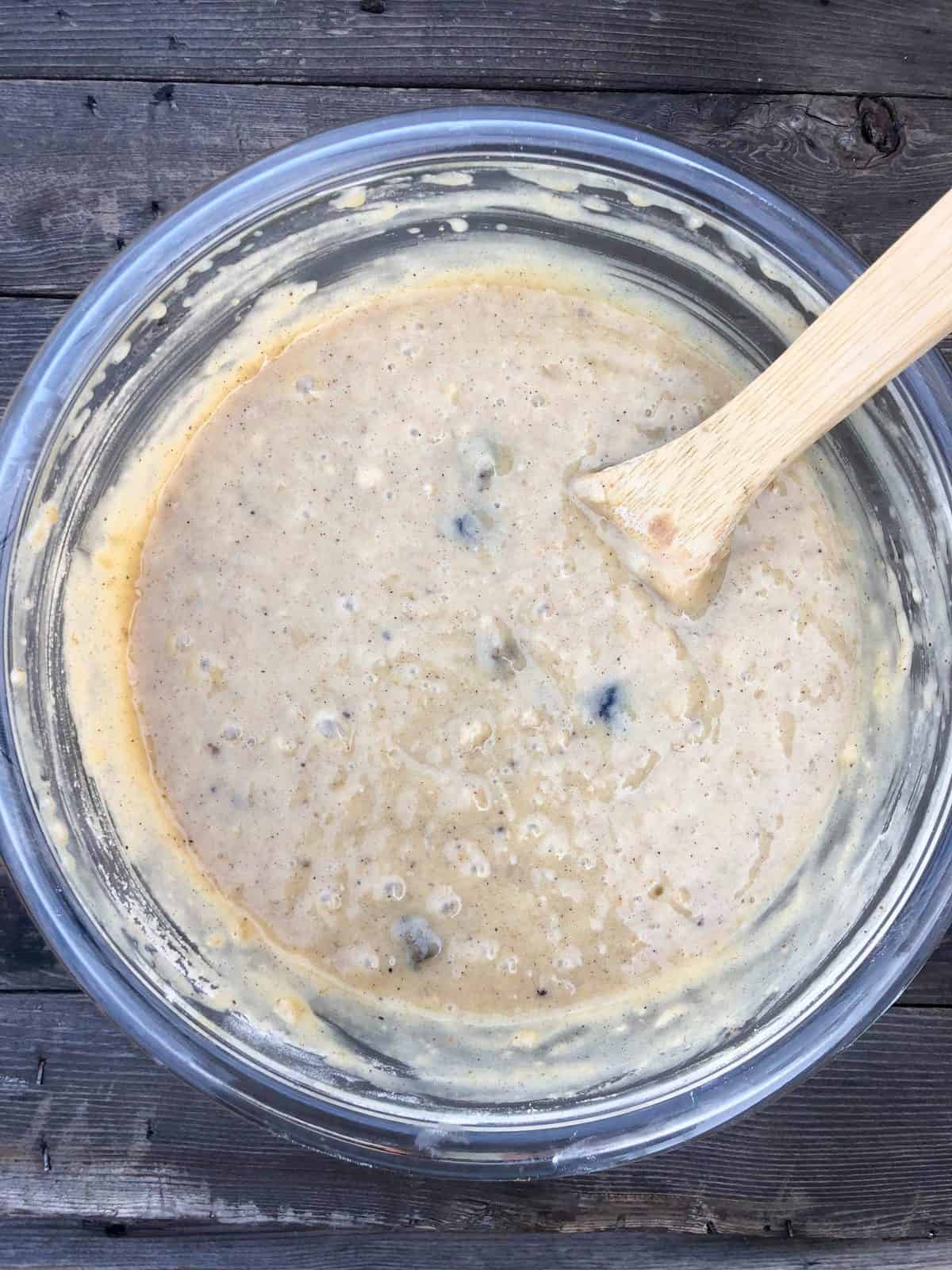 Next are the dry ingredients, spices and vanilla. Bake and remove from the oven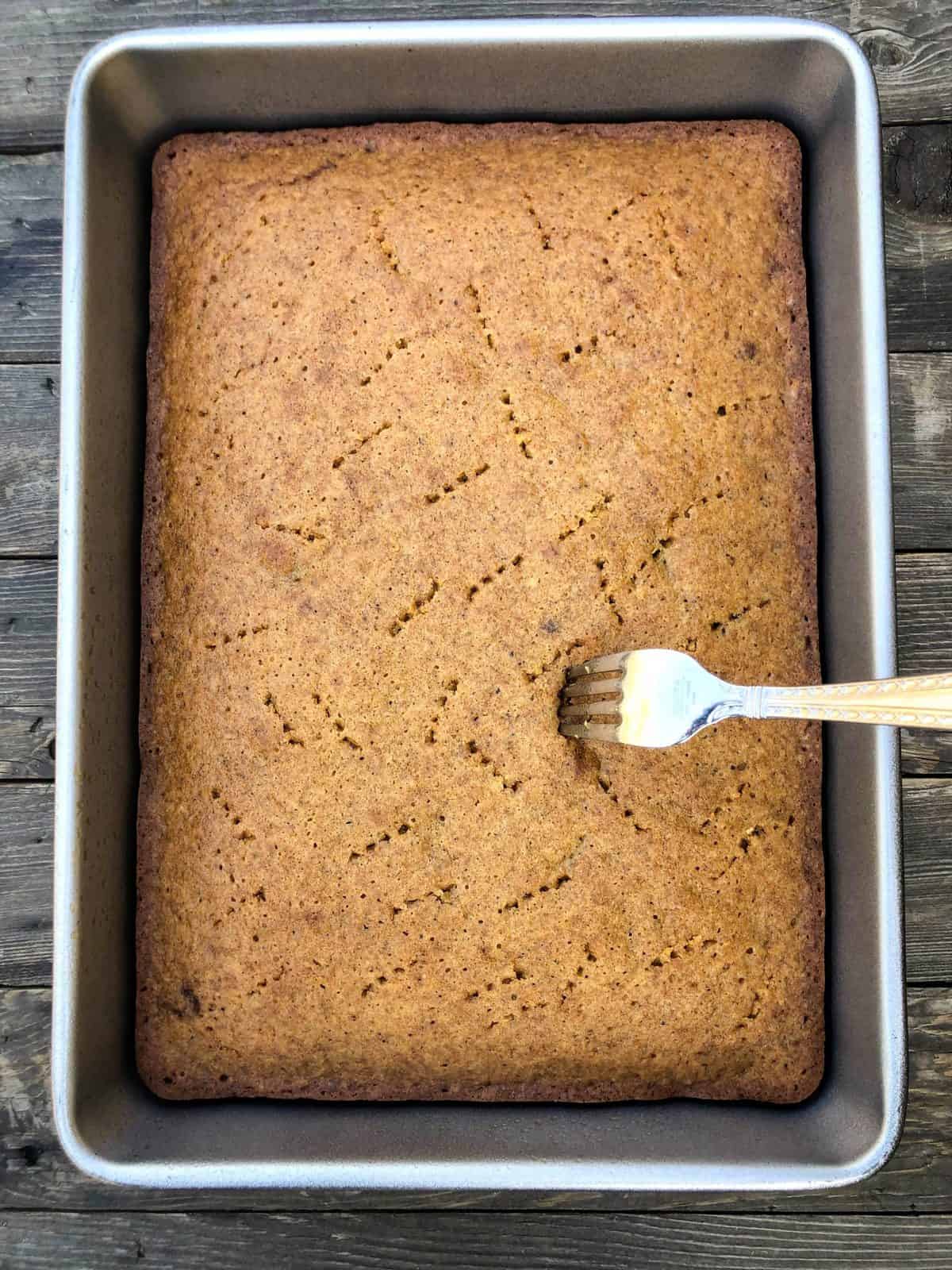 Using a fork, poke several times into the cake to create pockets for the glaze to seep into…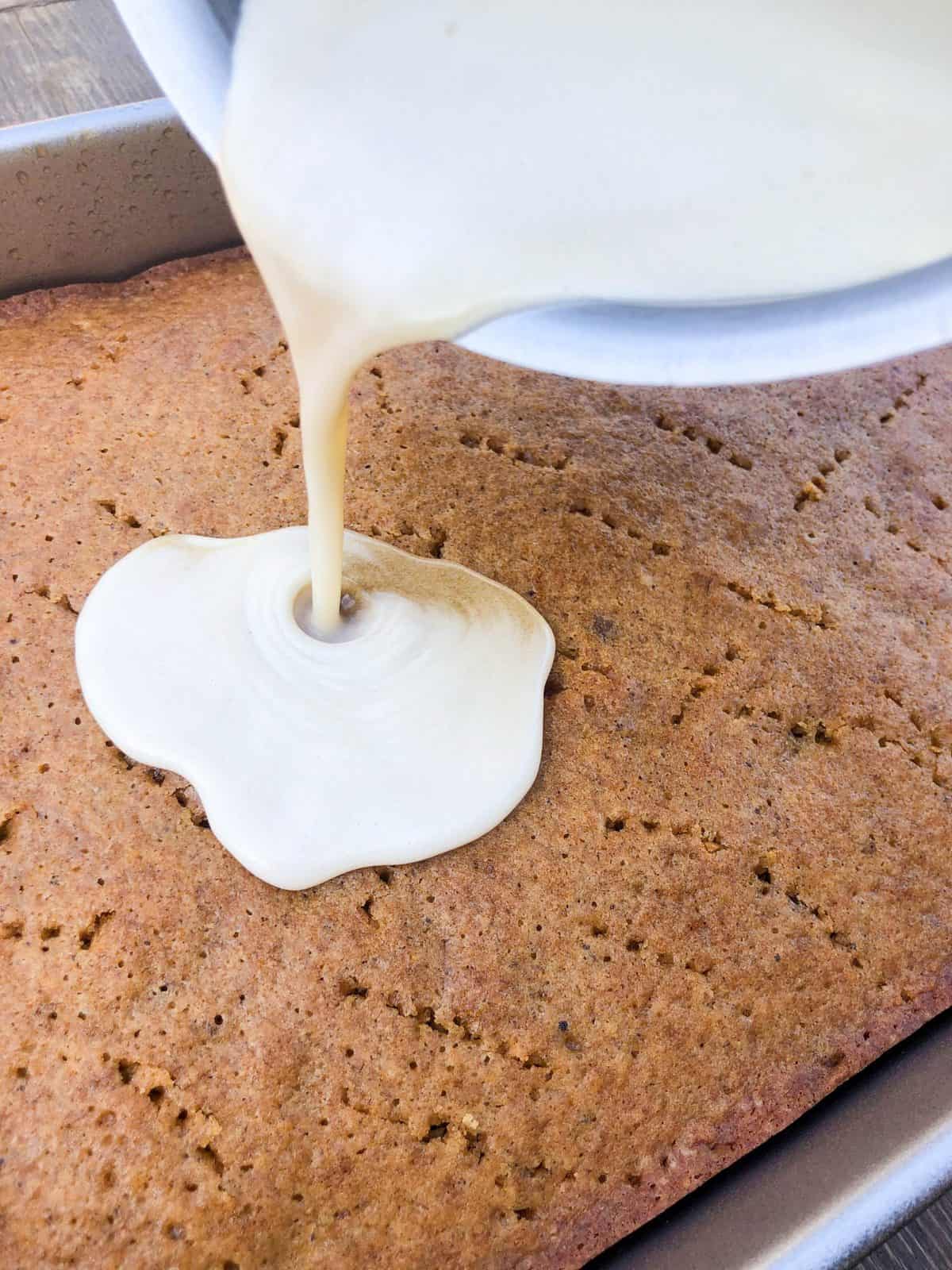 Pour the glaze over the top of the cake, allowing the sauce to ooze into the cake…dreamy!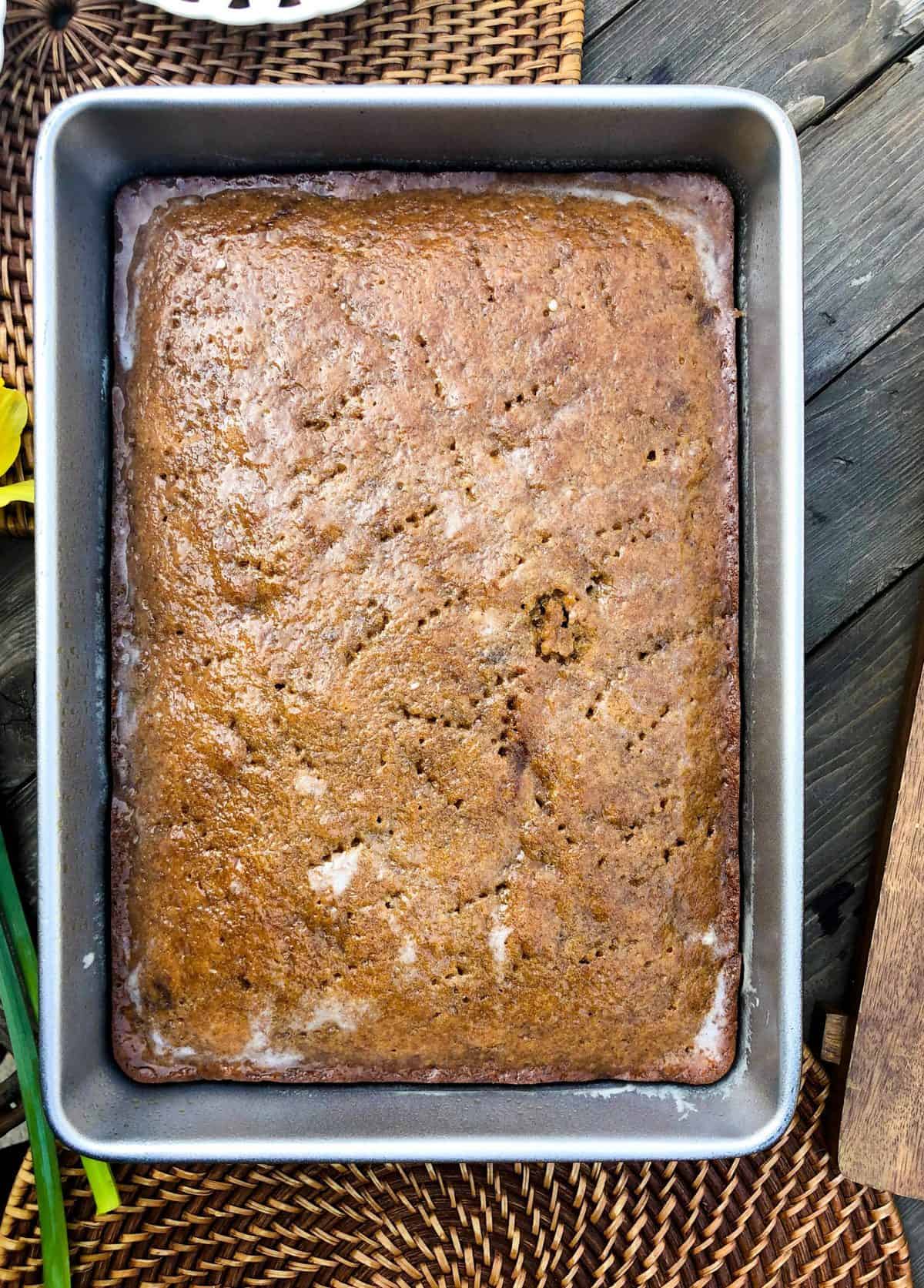 Once the cake is completely doused in glaze, you are ready to eat!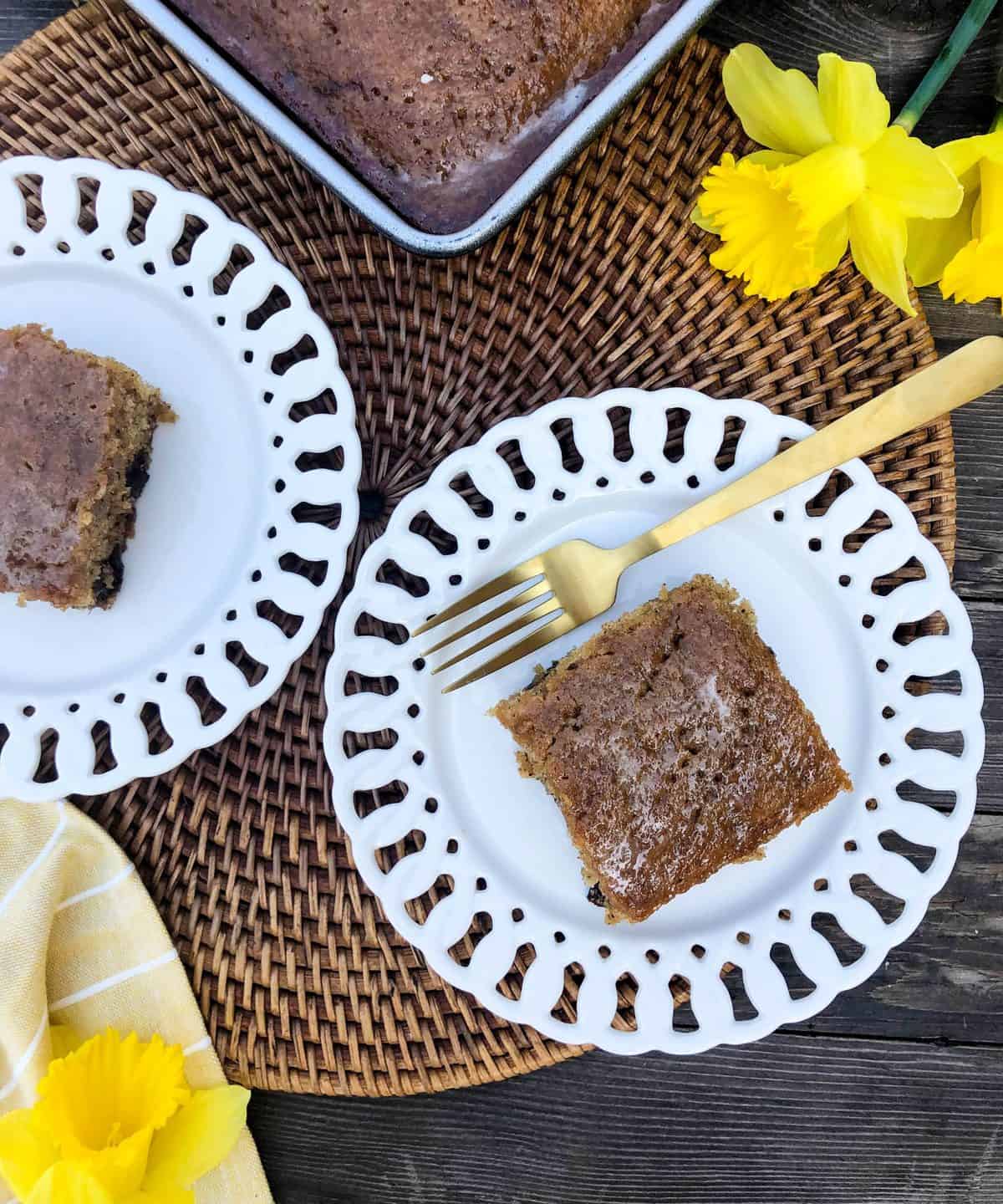 Yummy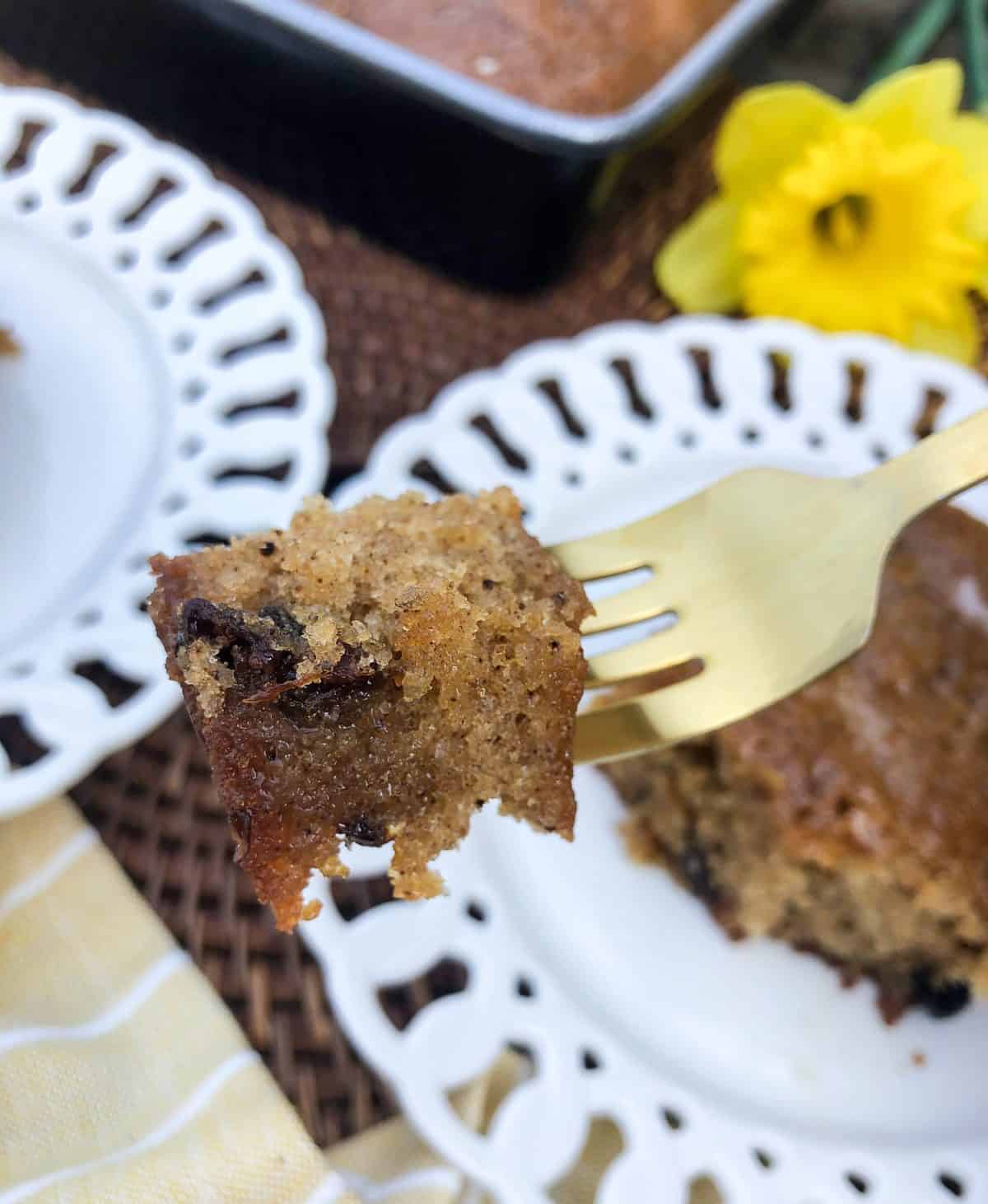 Dive in and enjoy!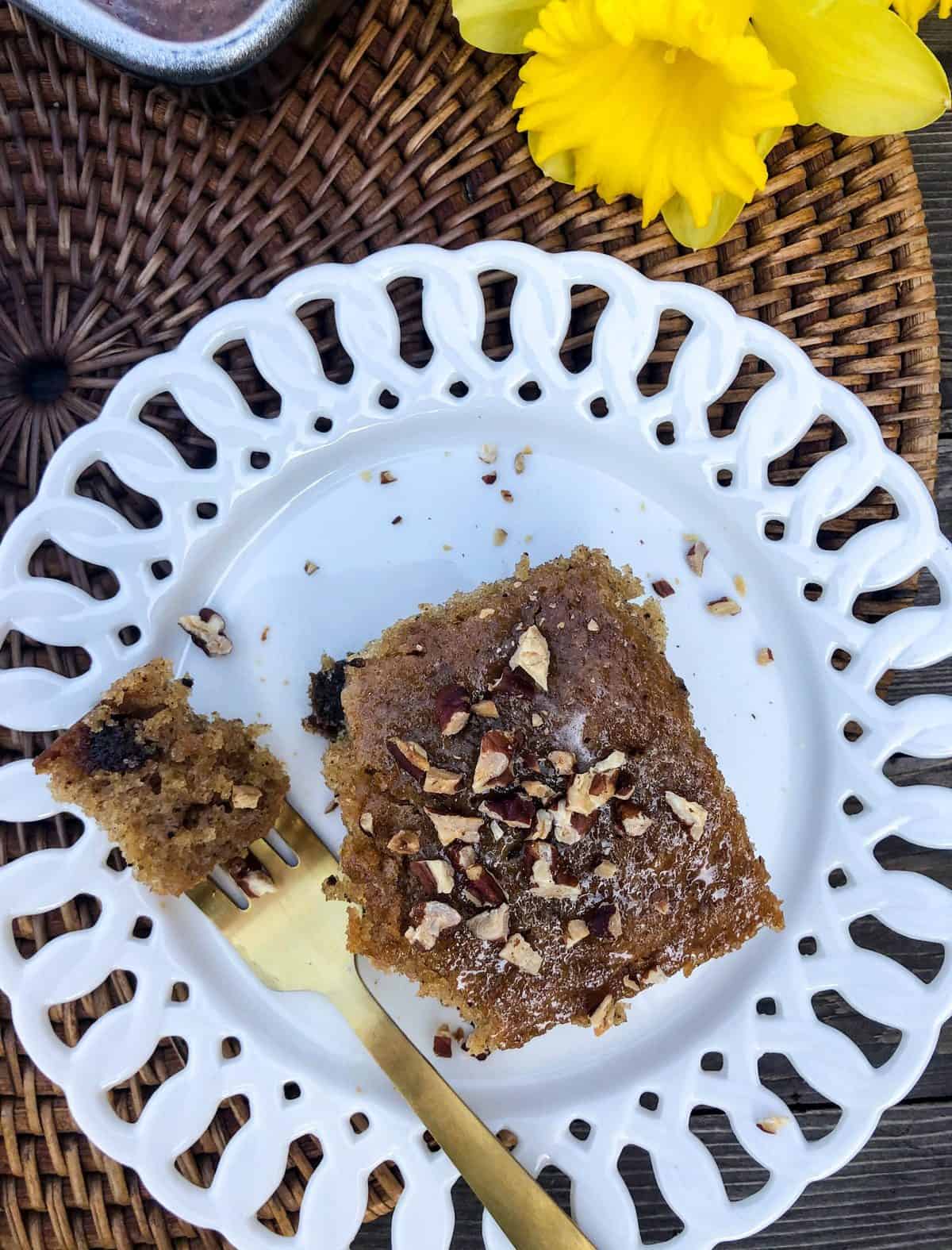 I even went one step further and added a light layer of chopped toasted pecans to the top.
Ah-Mazing!
Here is the recipe for ya!
Vintage Prune Cake
2020-02-29 01:07:34
Ingredients
BATTER
1 cup pitted prunes, chopped
1 cup buttermilk
1 cup vegetable oil
1 1/2 cups sugar
3 eggs
2 cups flour
1 t. baking soda
1/2 t. salt
1 t. cinnamon
1 t. ground cloves
1 t. allspice
1 t. nutmeg
2 t. vanilla extract
GLAZE
1/2 cup buttermilk
2 T. dark corn syrup
3/4 cup sugar
1/2 t. baking soda
6 T. butter or margarine
1 t.vanilla extract
Instructions
Preheat oven to 350 and prepare a 13x9 pan.
In a large bowl add together the oil, sugar, and eggs mixing well with a spoon.
Add in the chopped prunes and buttermilk and stir to combine well.
Combine the flour, soda, salt, cinnamon, cloves, allspice, and nutmeg and use a wire whisk to mix well in a separate bowl. Add to the buttermilk mixture and mix well again. Add in the vanilla and mix.
Pour batter into the pan and bake for 45 minutes or until baked through. While cake is baking, combine all the glaze ingredients and bring to a simmer over low heat. Keep warm until cake is done.
Remove pan from oven and poke several times with a fork. Pour warm glaze over the cake and serve.
Adapted from INSPO
California Grown https://californiagrown.org/