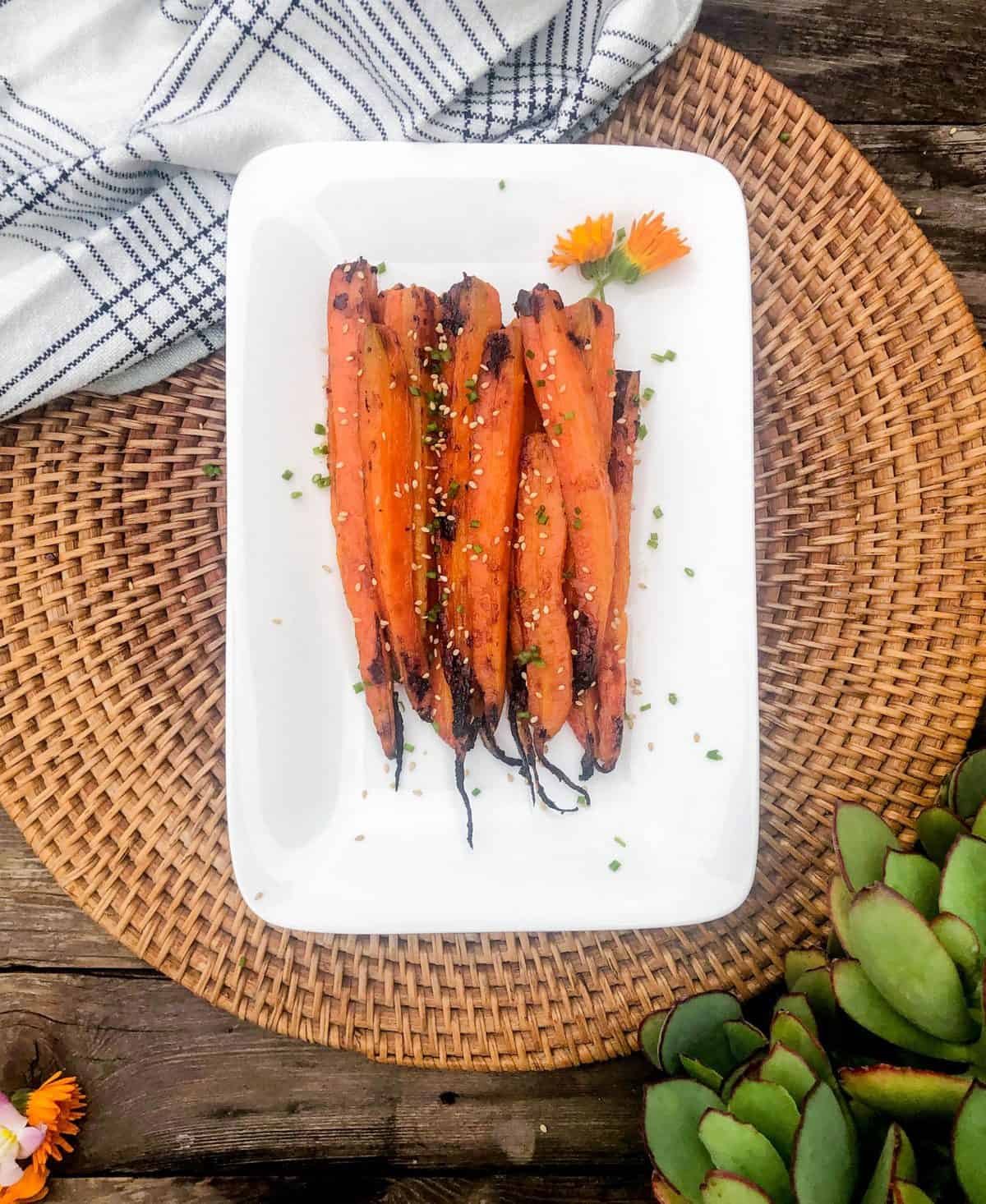 CA GROWN Blog
Discover. Learn. Connect.
Roasted Miso Carrots
February 26, 2020
Eat the Season!
Sign Up For Weekly Recipes
« Back to Recipes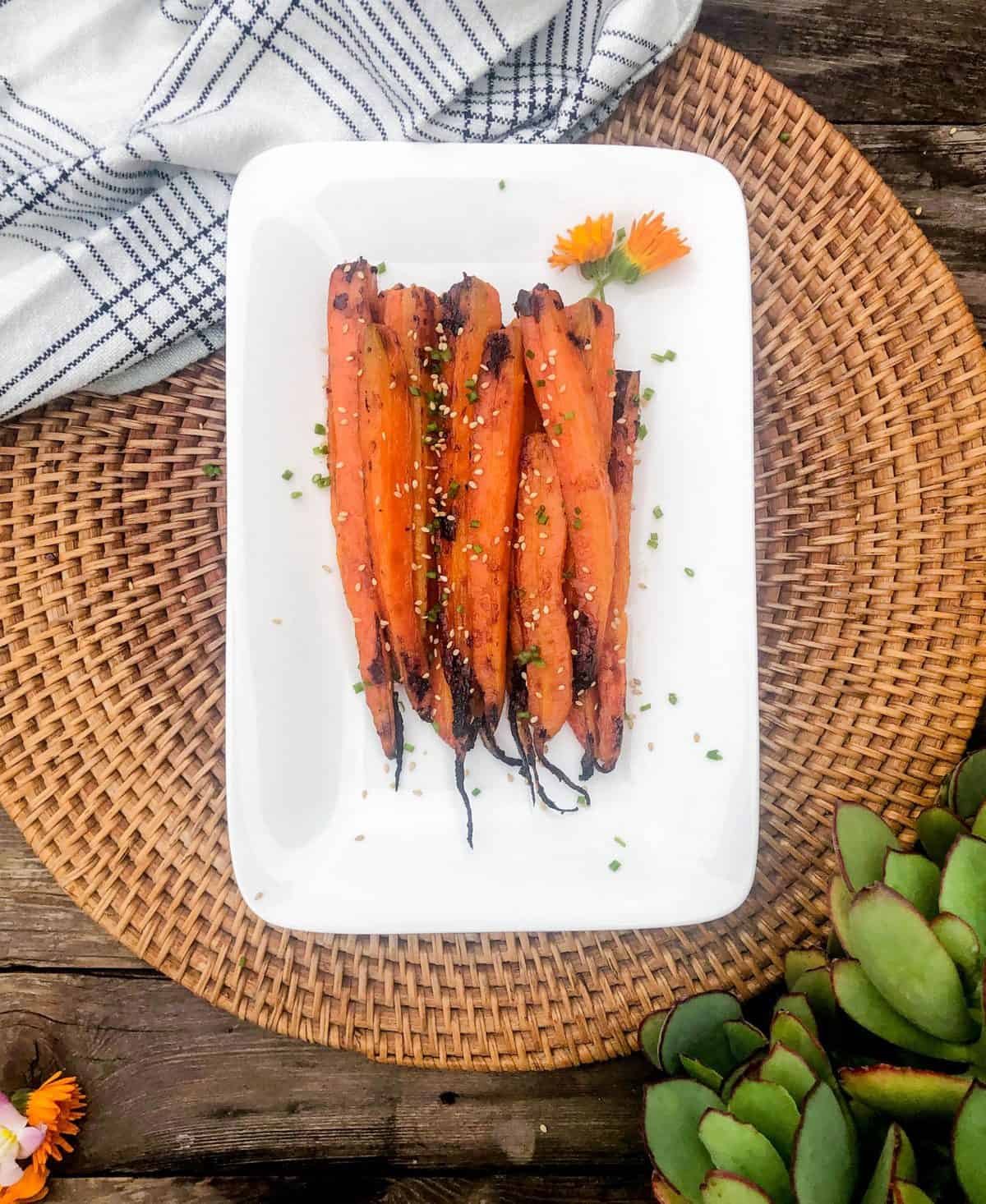 Roasted Miso Carrots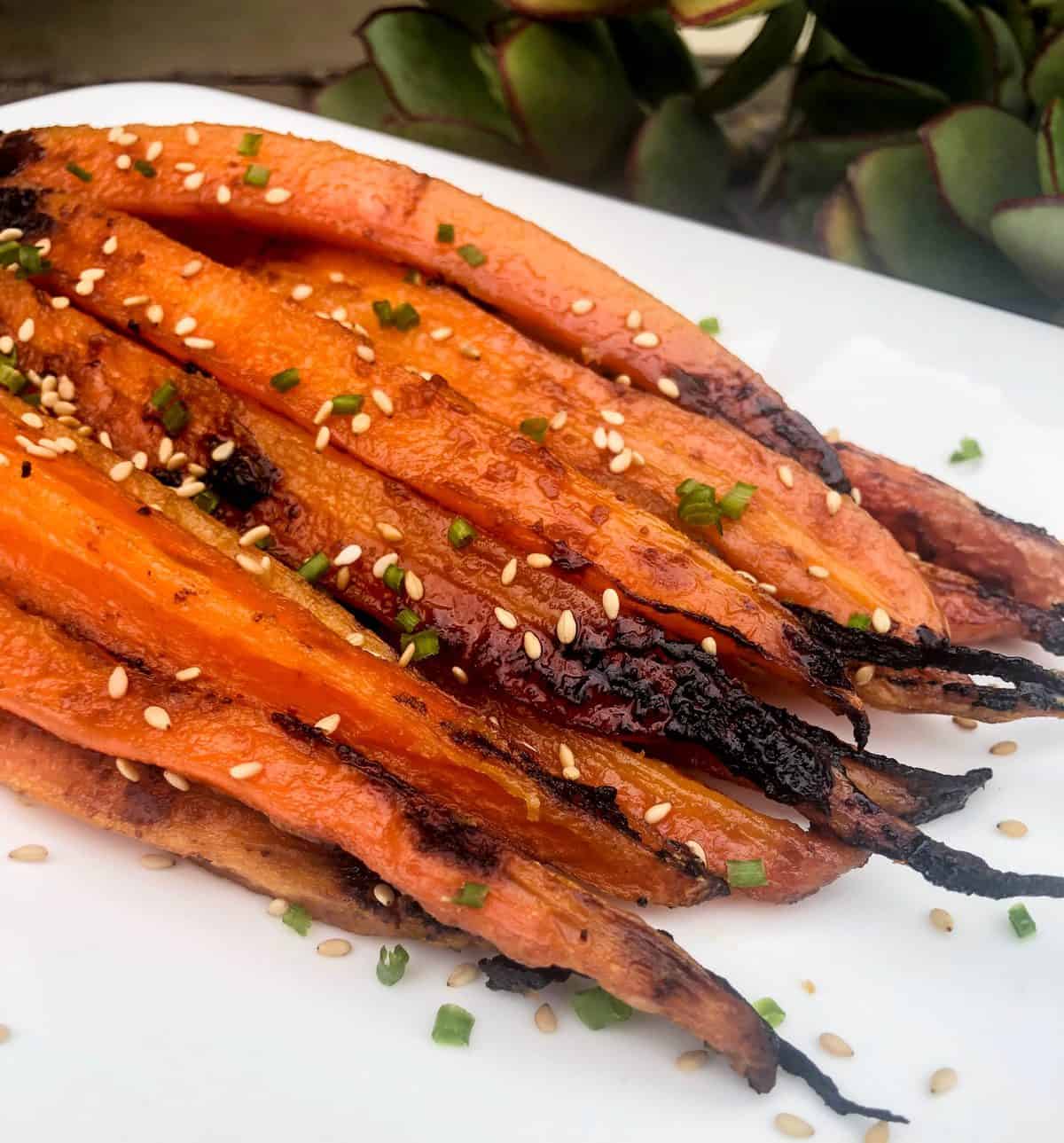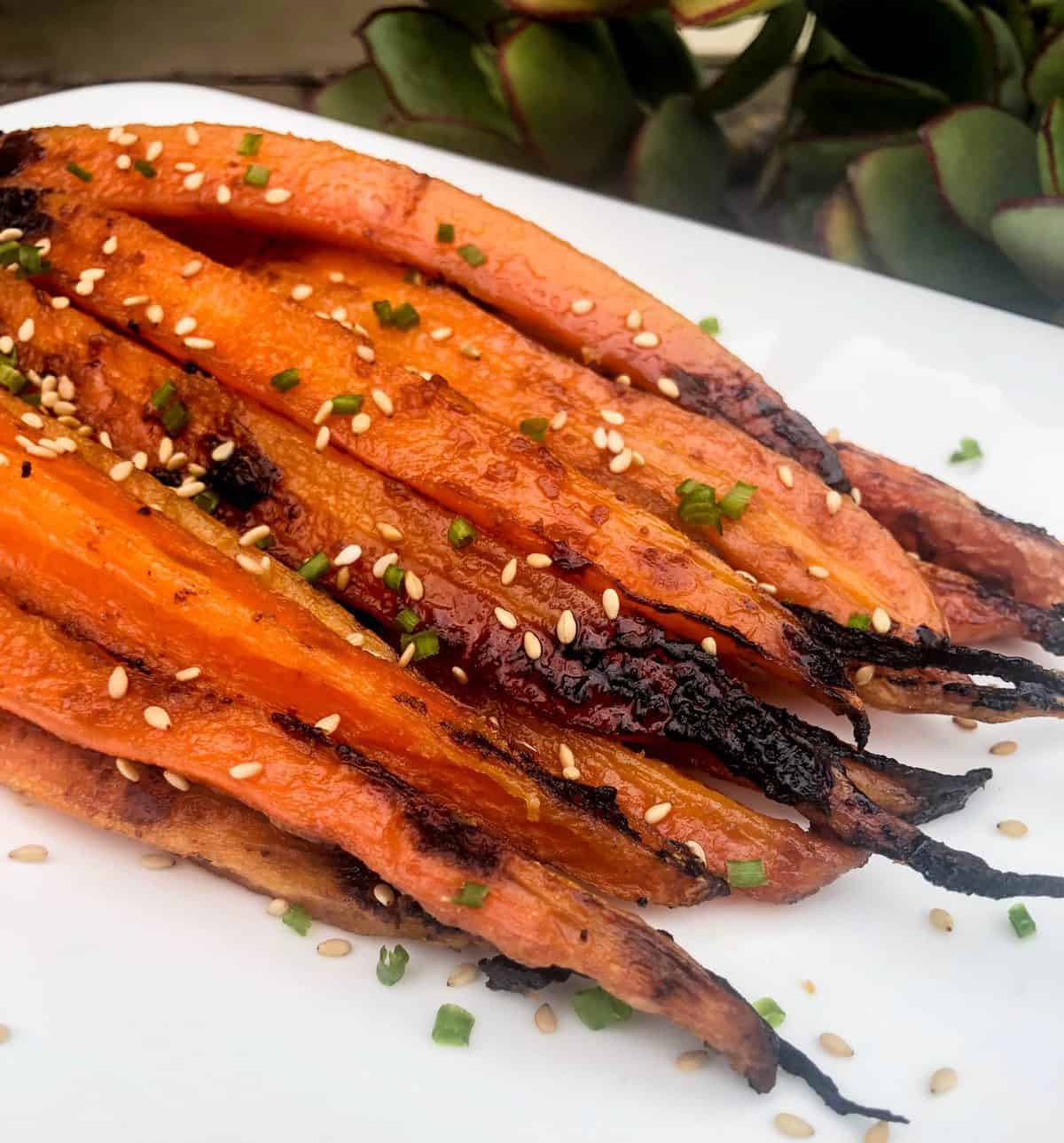 Who doesn't love a roasted veggie?
But what if that veggie has a slight Asian flair and gets a char on it that is drool worthy?
Double Like!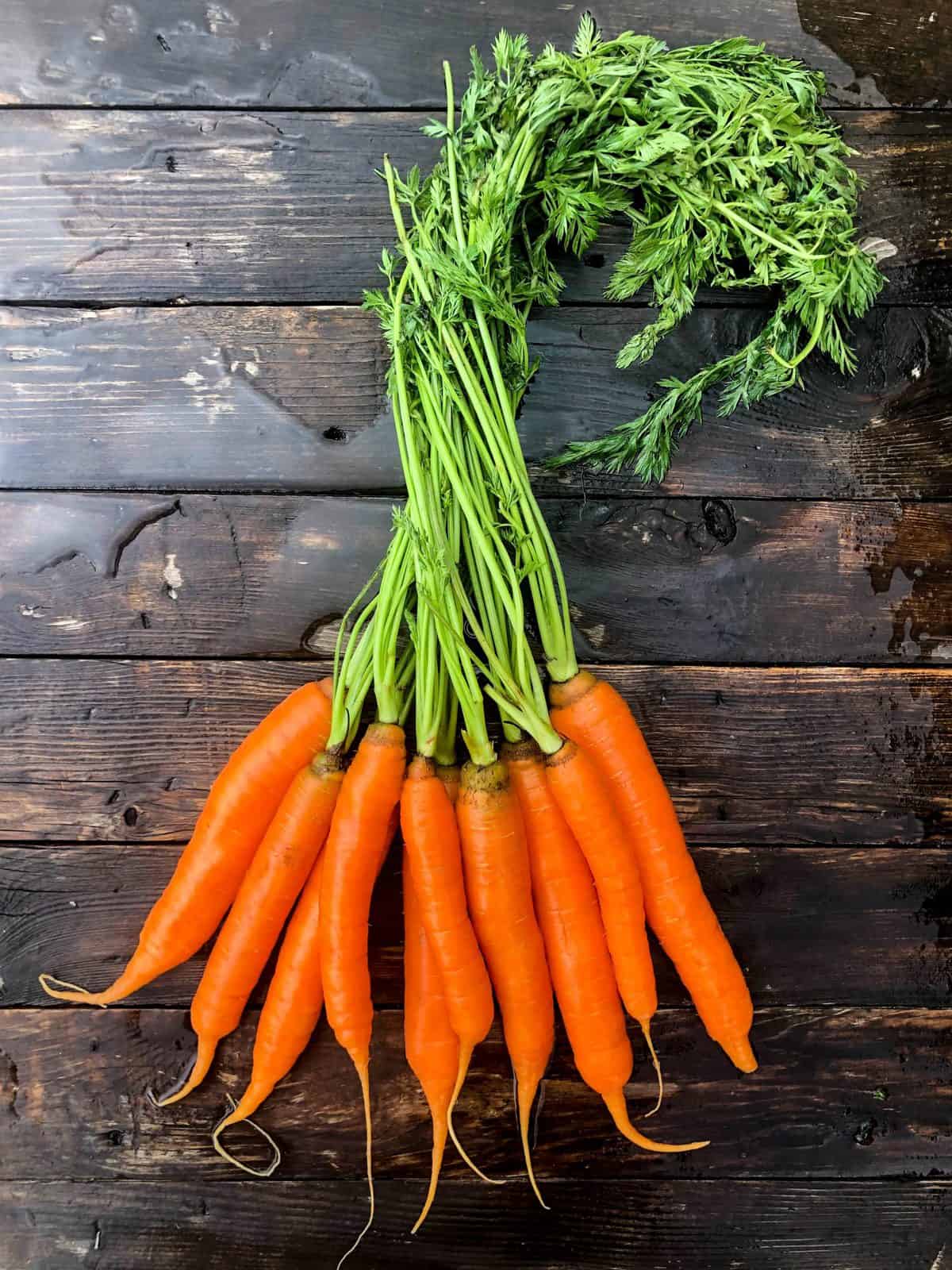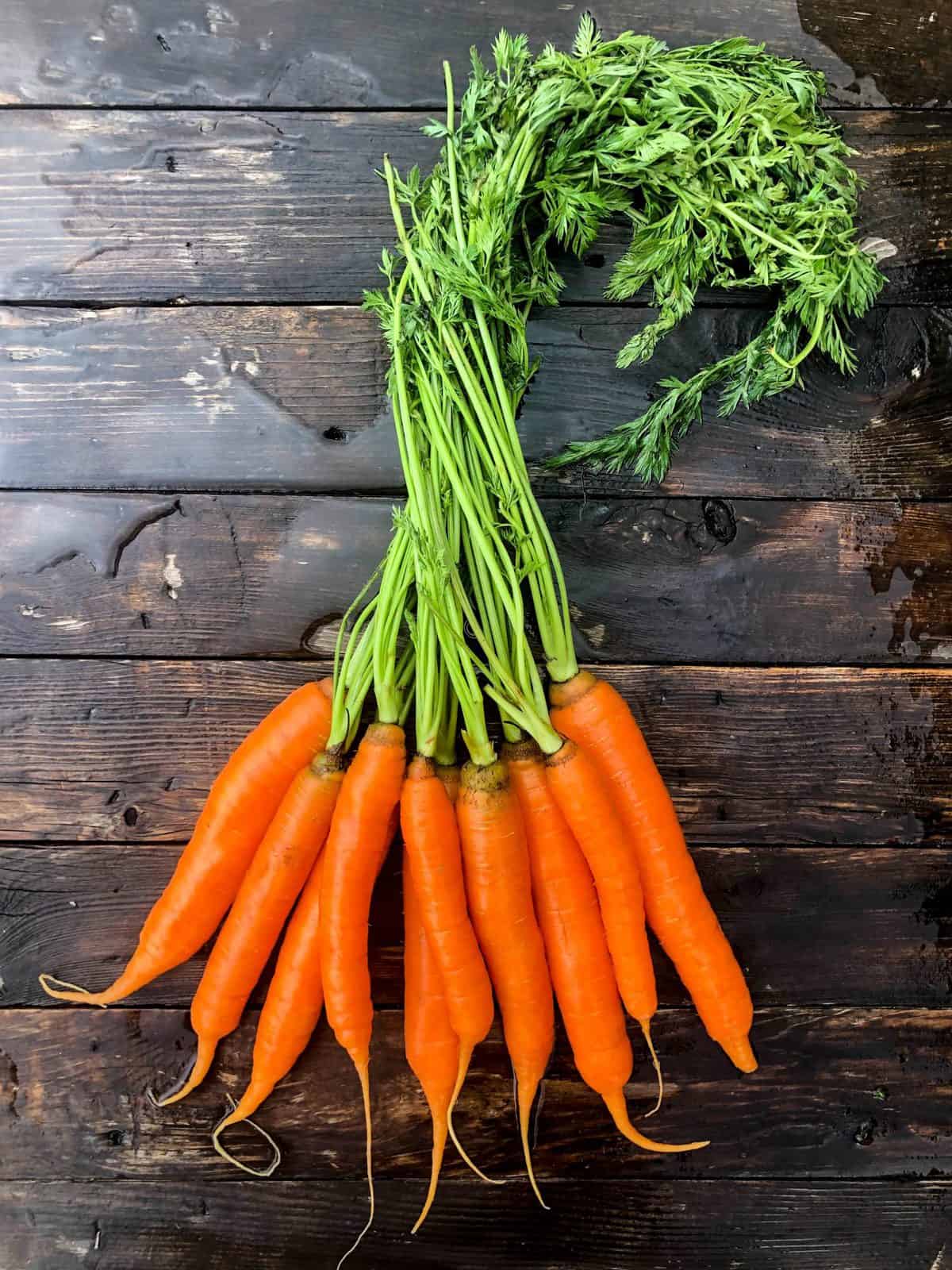 We start with fresh California carrots. I like keeping the long root intact but trim off the leafy ends.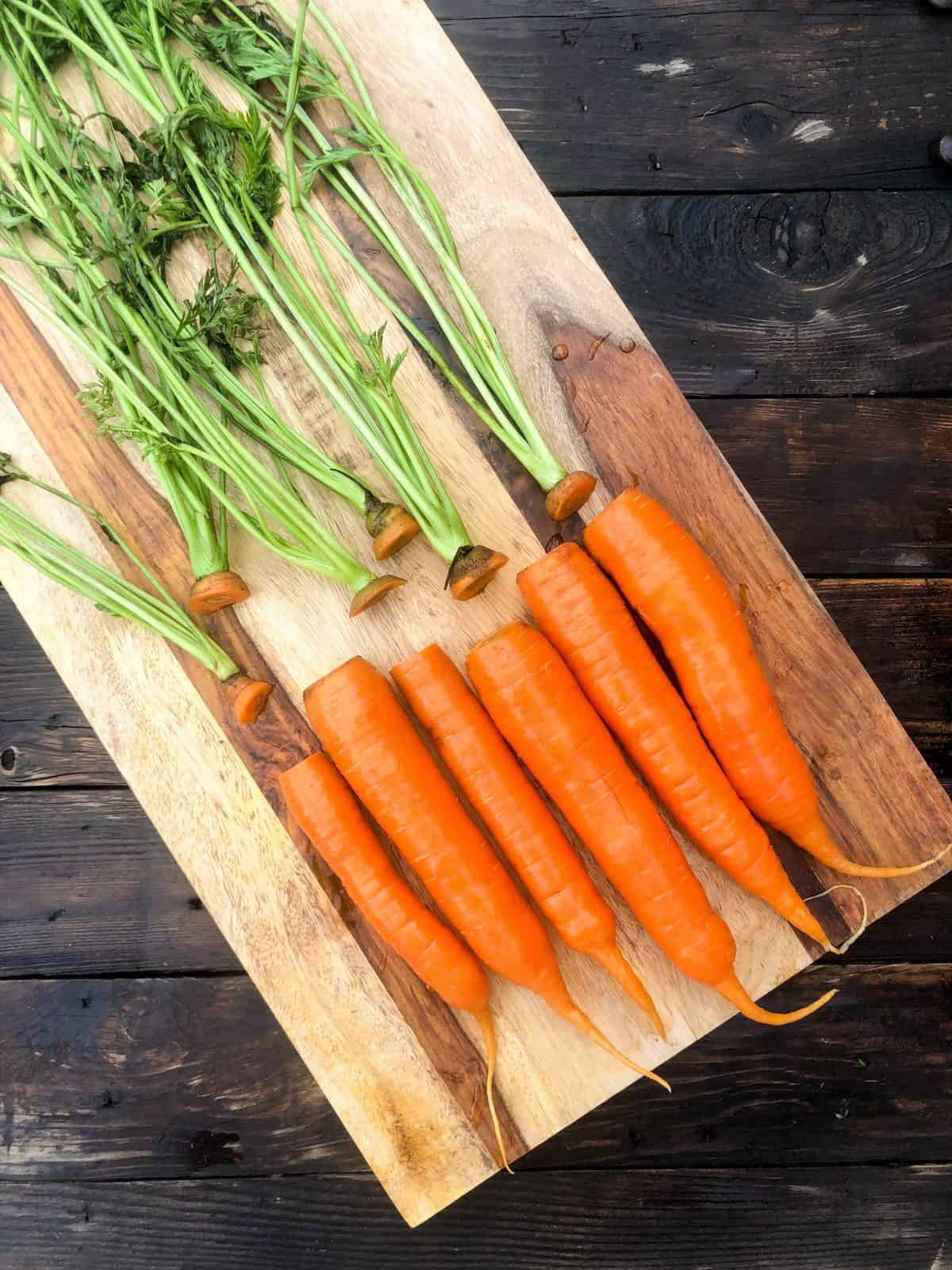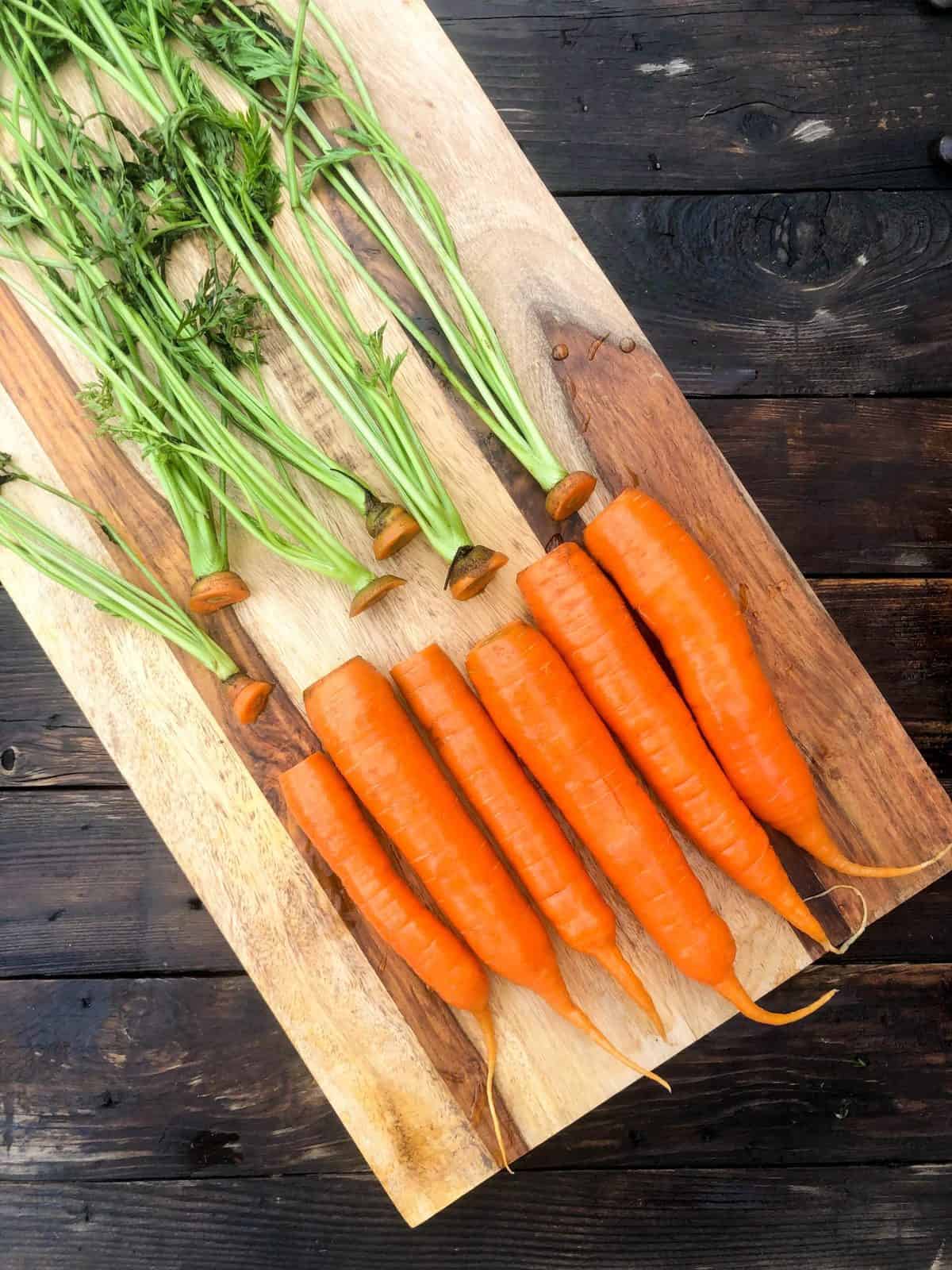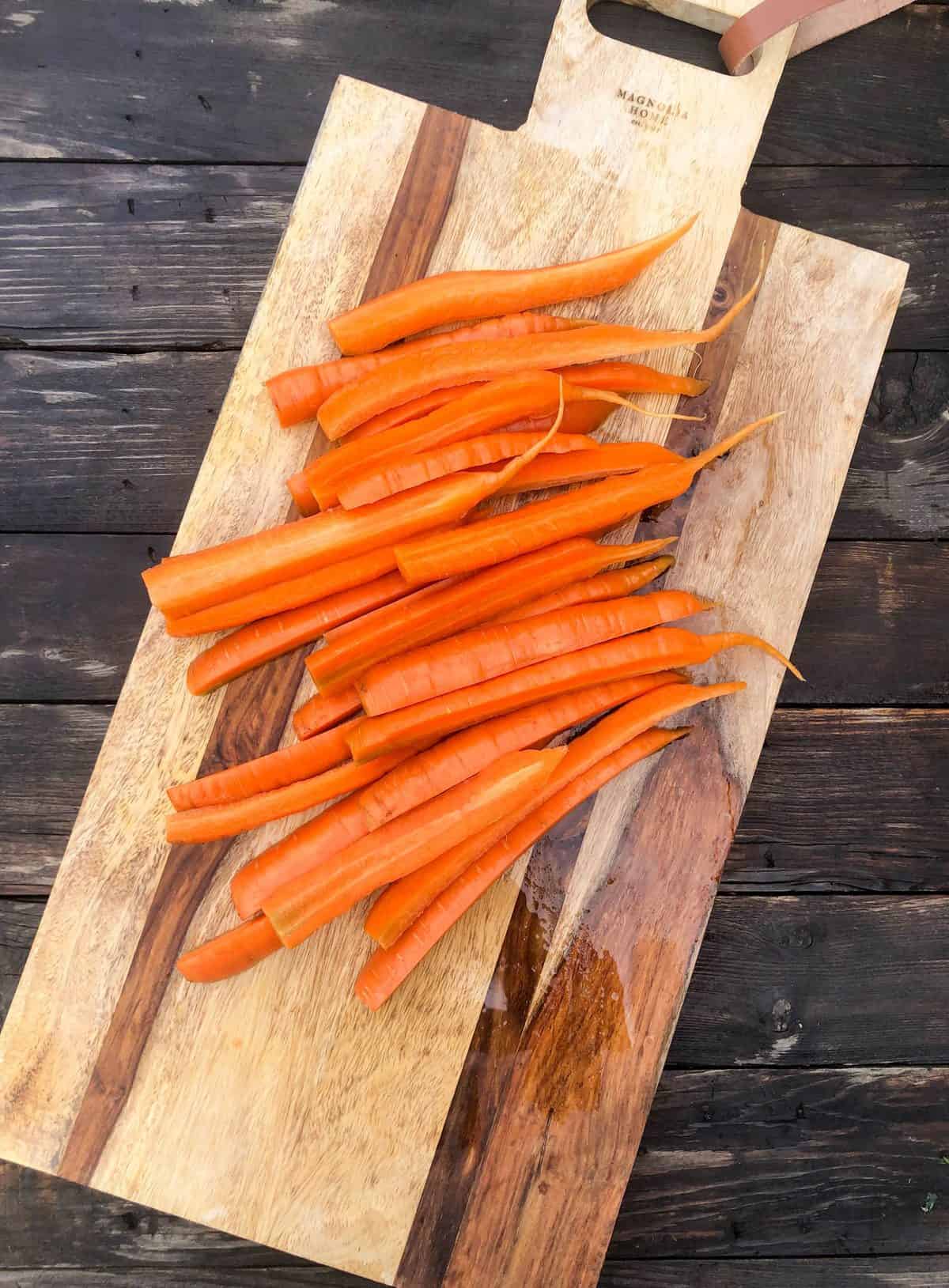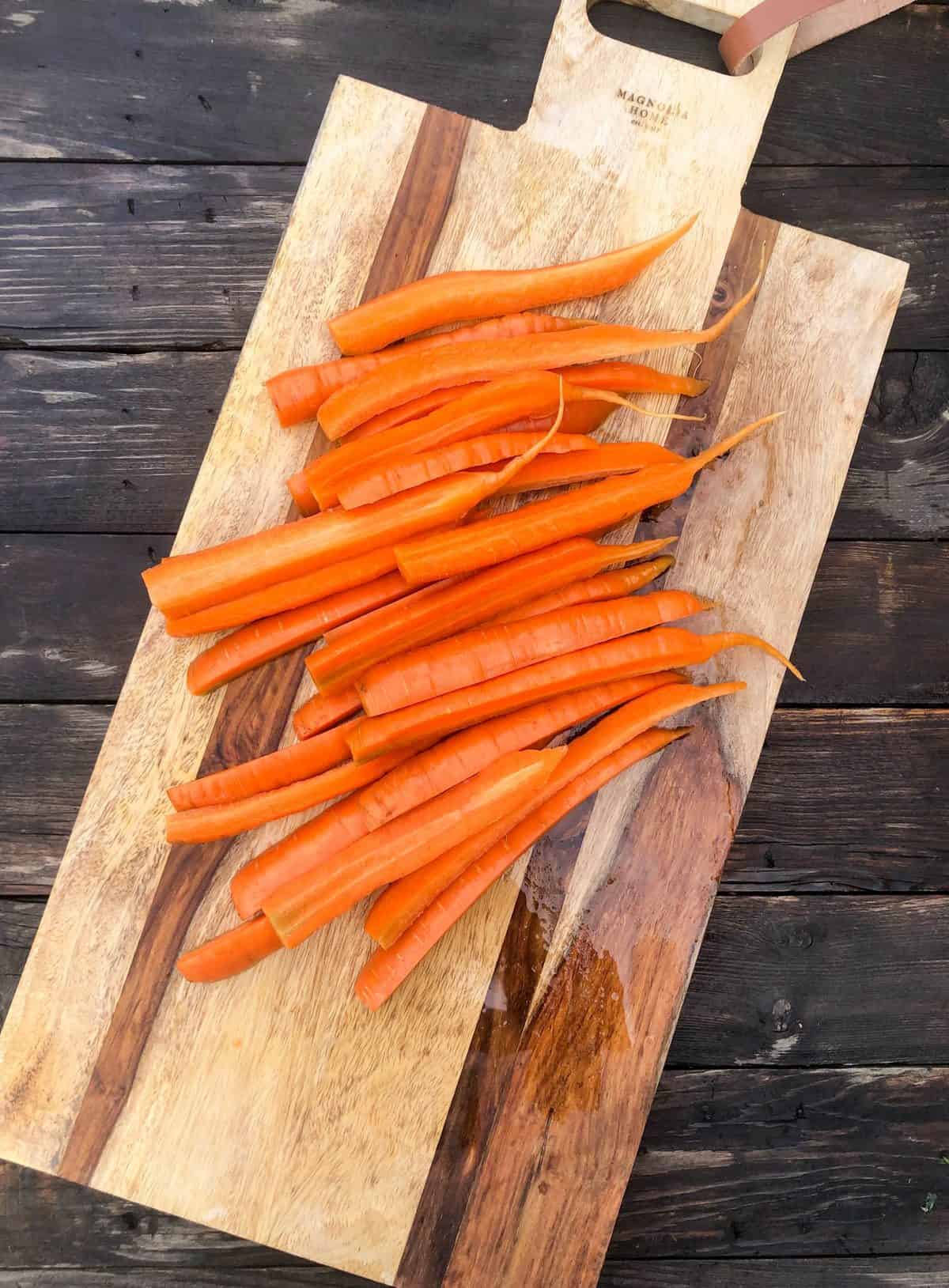 After washing, cut the carrots in half lengthwise and then again, essentially quartering the carrots. If the carrot is smaller, you may only need to cut in half. The key is to keep all the pieces the same size so they cook consistently.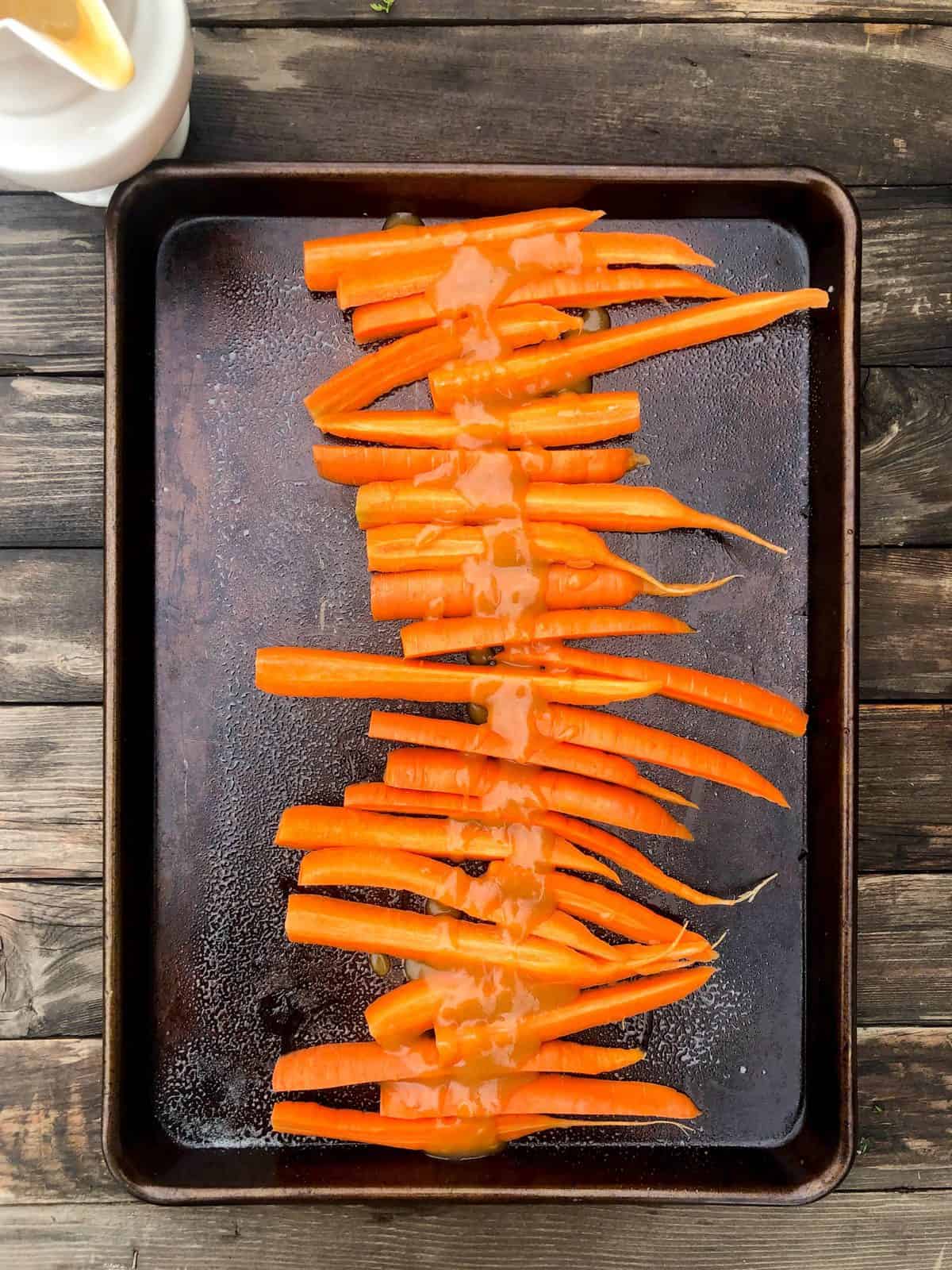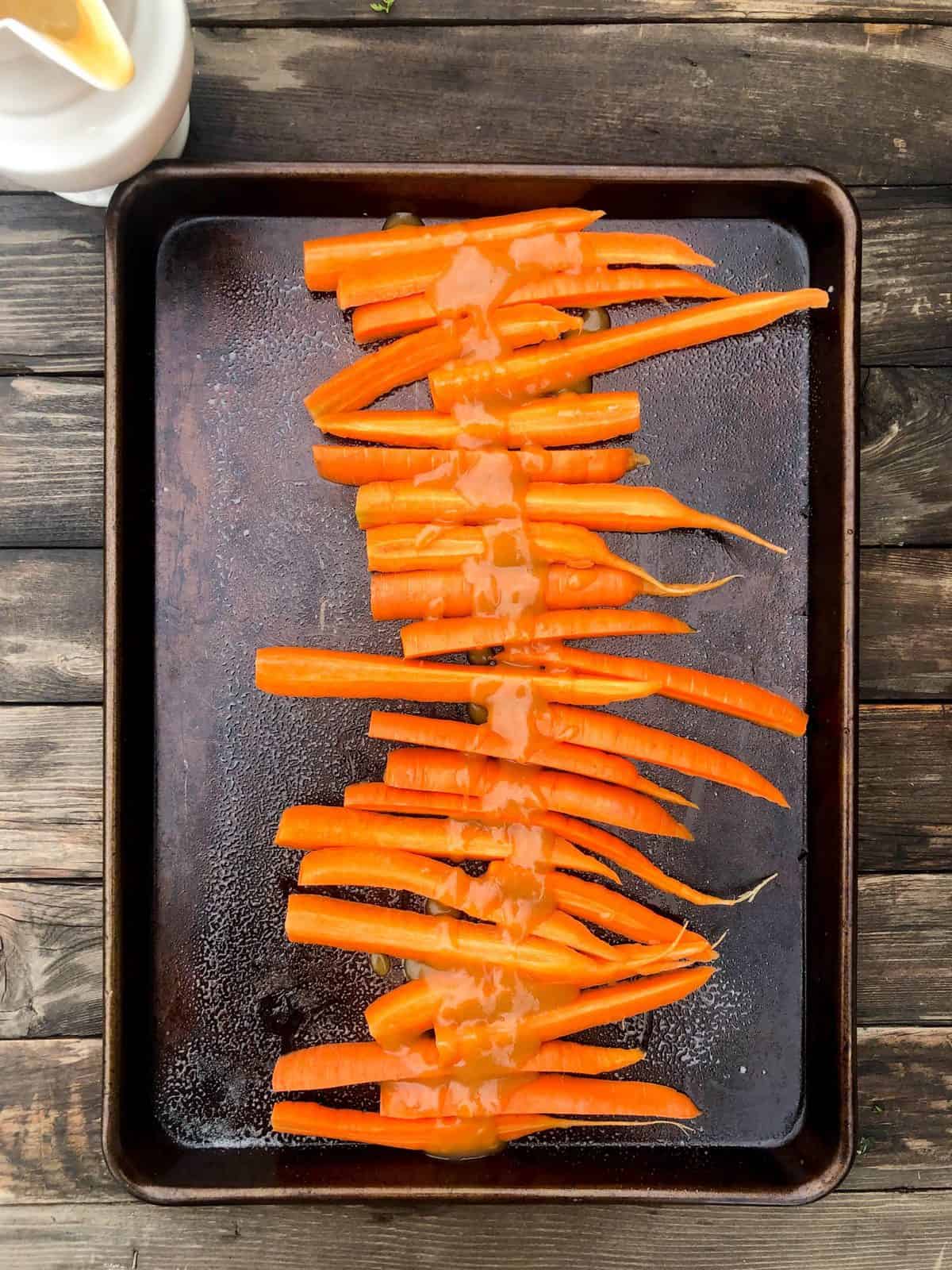 Place them on a baking sheet sprayed with olive oil and pour the Miso Glaze over the carrots.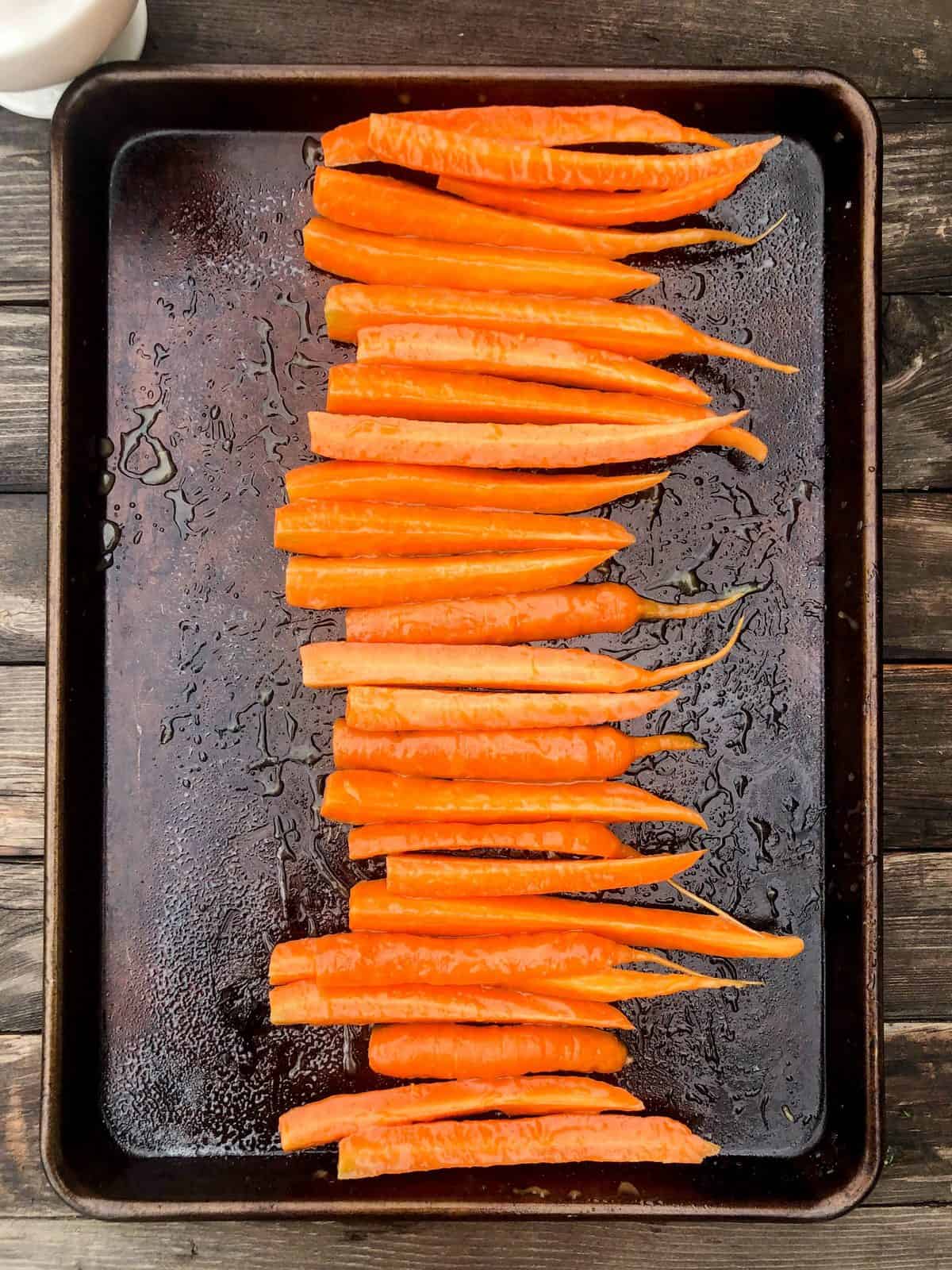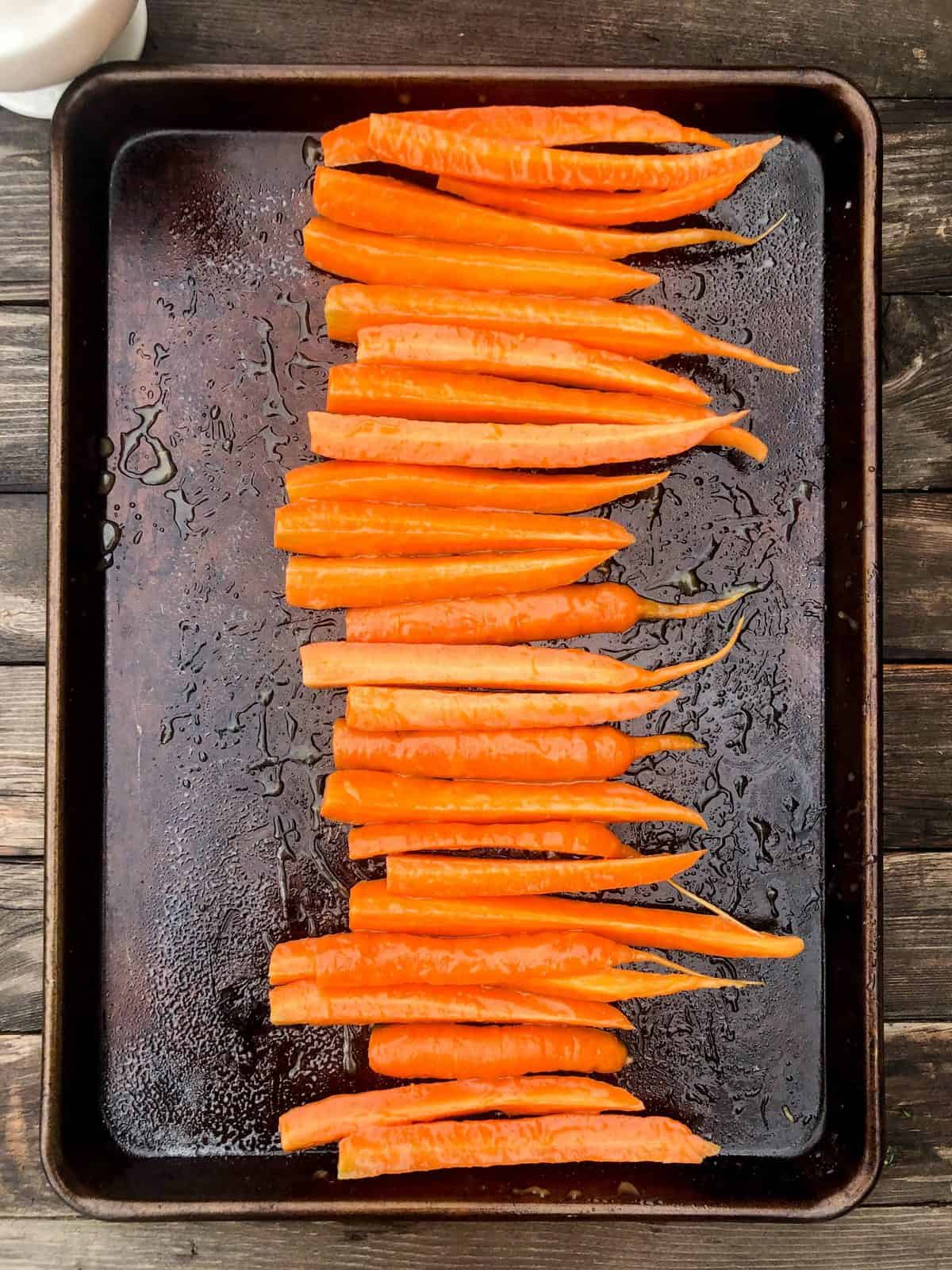 Toss the carrots until all the pieces are coated. Add 1 T of water, cover with foil and bake for 20 minutes.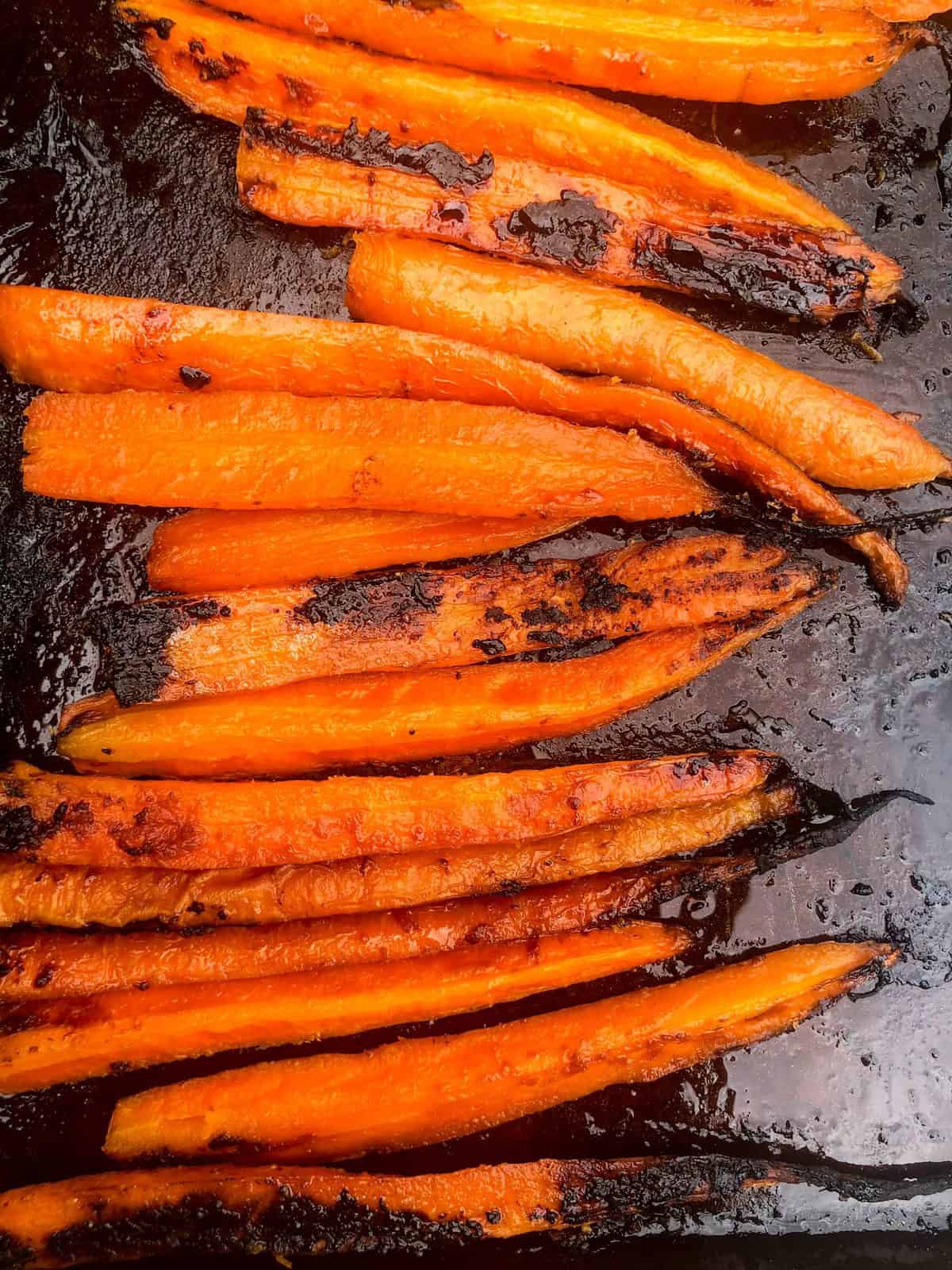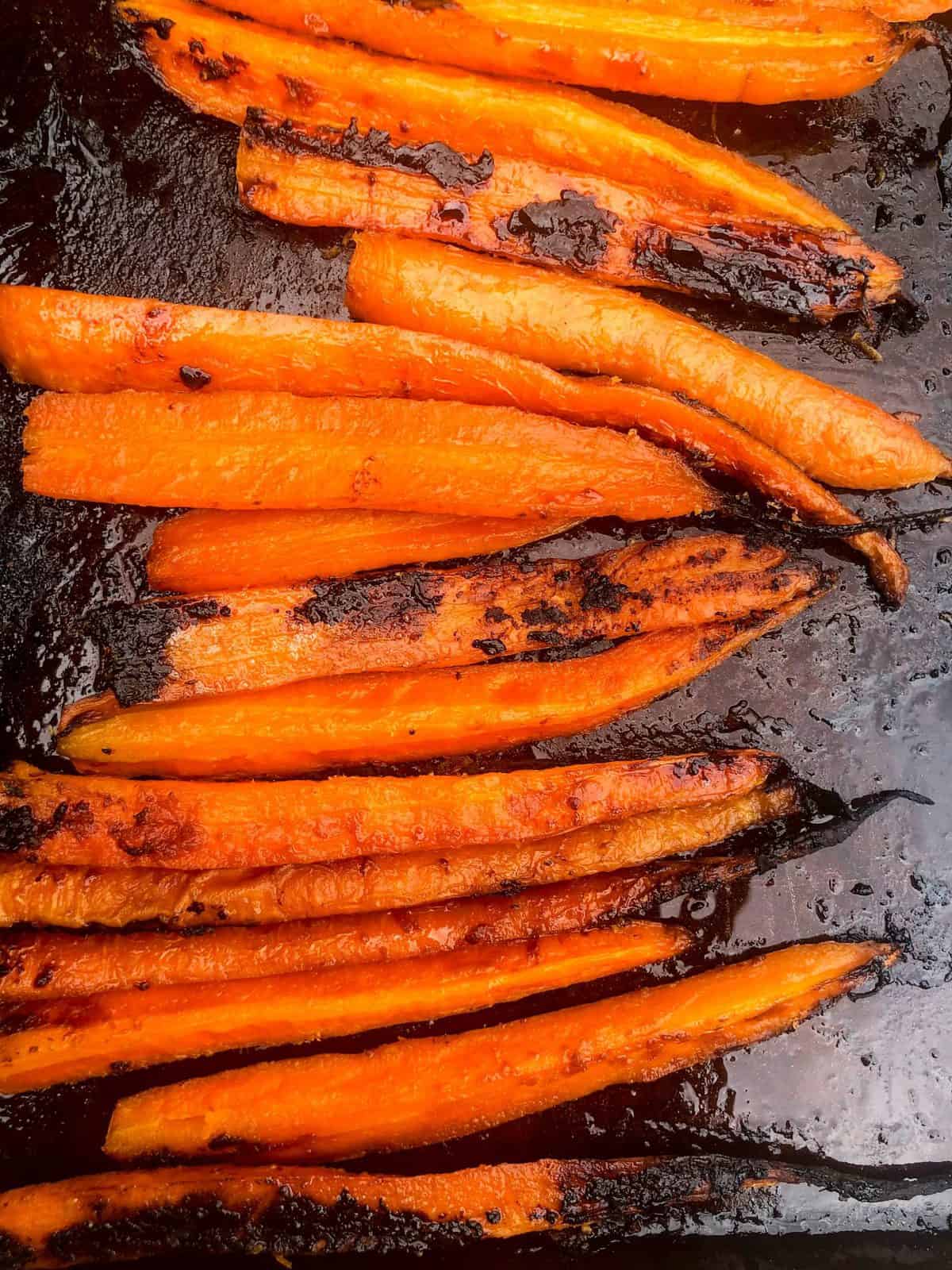 Remove the foil and continue to roast for an additional 20-25 minutes or until cooked through.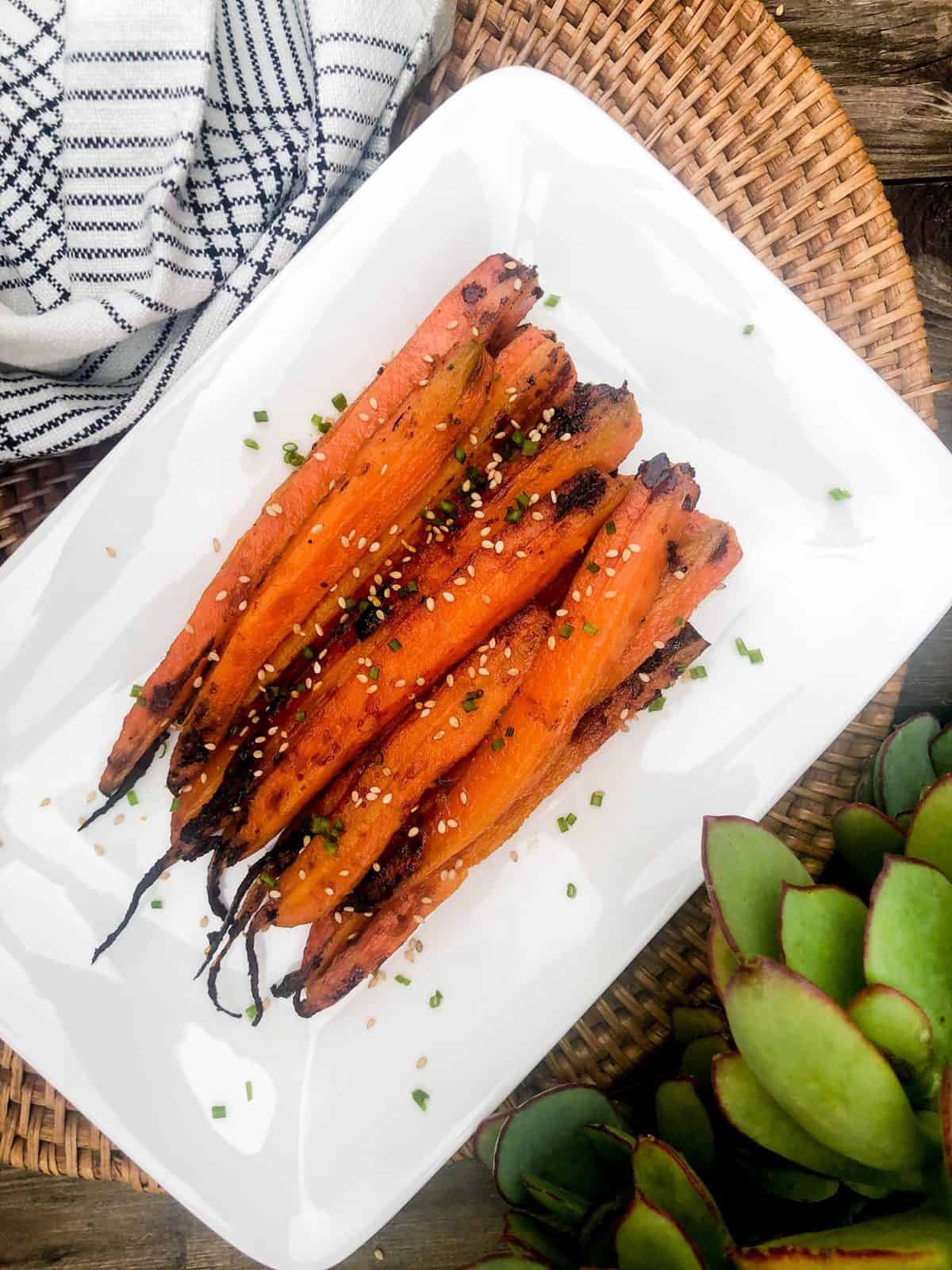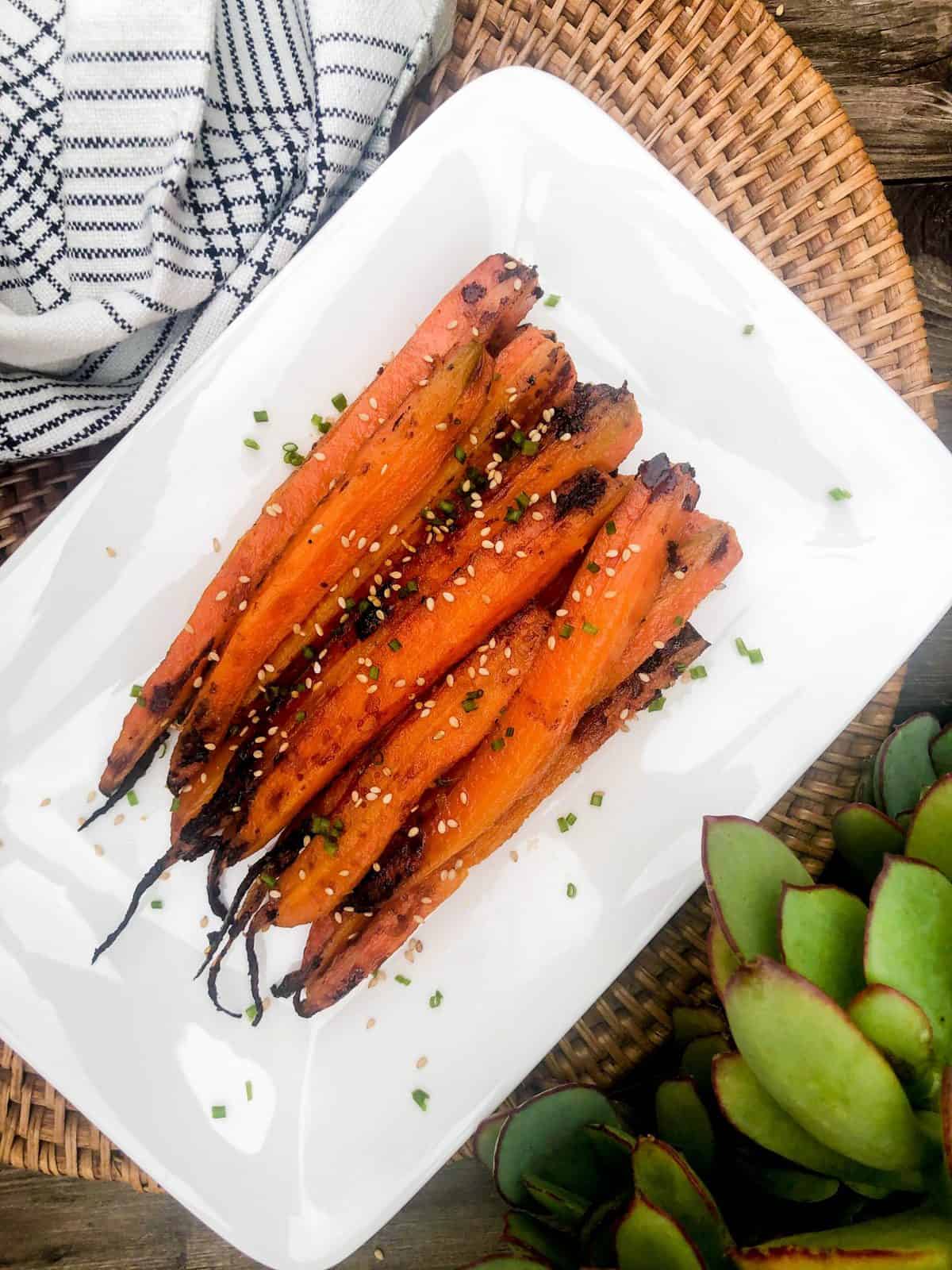 I topped mine with chopped chives and toasted sesame seeds!
Feel free to use this technique on any roasted veggie, but right now we are partial to the carrot version!
Here is the recipe for ya…
Roasted Miso Carrots
2020-02-24 01:57:19
Ingredients
2 lbs. carrots
GLAZE
2T. white miso paste (I buy mine on Amazon)
2T. honey
1T. olive oil
1T. sesame oil
1t. fresh ginger, grated
Instructions
Preheat oven to 450
Wash the carrots and either halve or quarter them depending on their size. Pat dry.
Spray a baking sheet with olive oil spray and place the carrots in a single layer.
Mix the miso glaze ingredients and whisk to combine. Pour over the carrots and toss to coat each piece.
Add 1 T. of water to the pan and cover with foil. Place in the oven for 20 minutes
Remove the foil from the pan and continue roasting for another 20 minutes, turning halfway.
Serve immediately
Notes
Top with chopped chives and toasted sesame seeds
California Grown https://californiagrown.org/