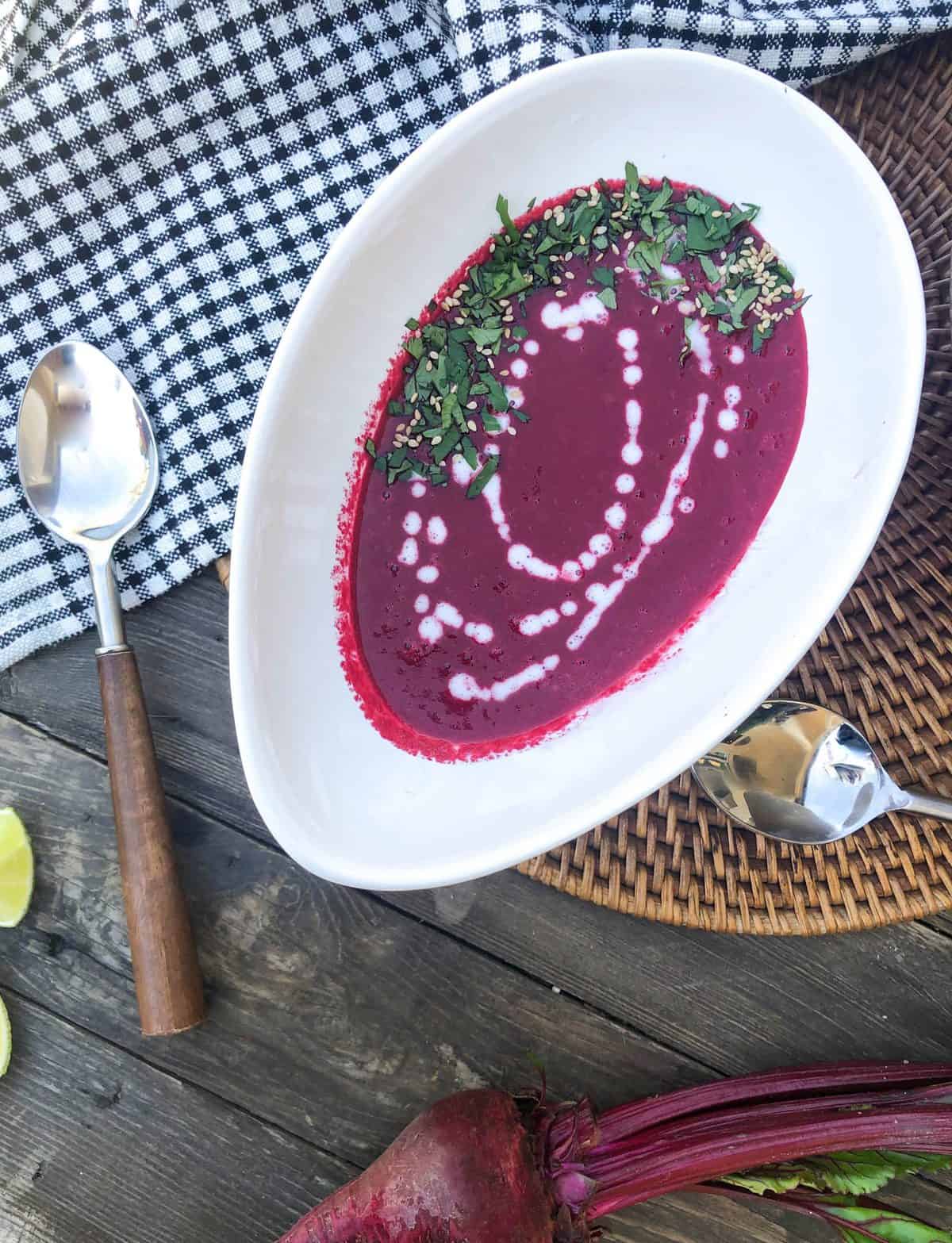 CA GROWN Blog
Discover. Learn. Connect.
Creamy Thai Beet Soup
February 19, 2020
Eat the Season!
Sign Up For Weekly Recipes
« Back to Recipes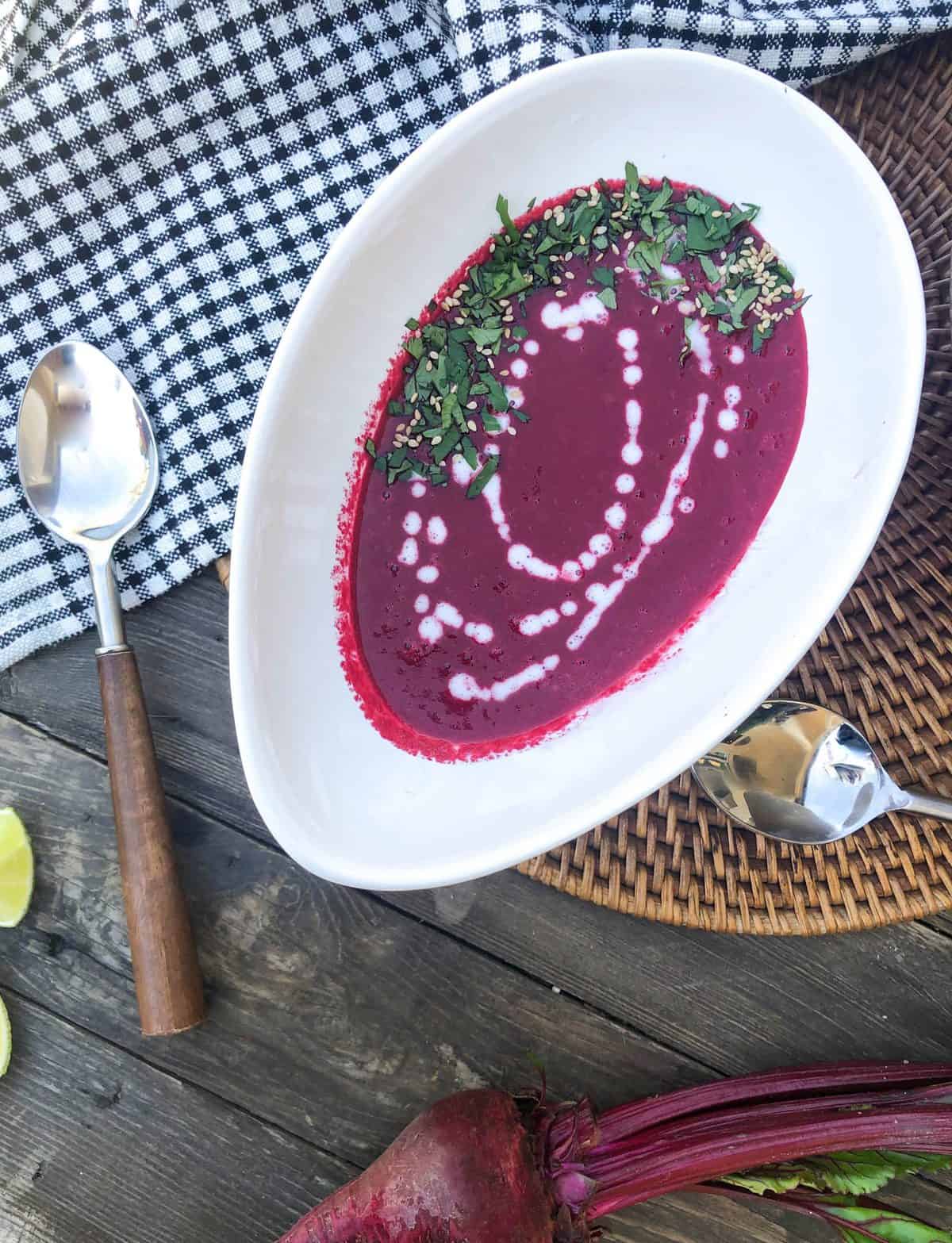 Creamy Thai Beet Soup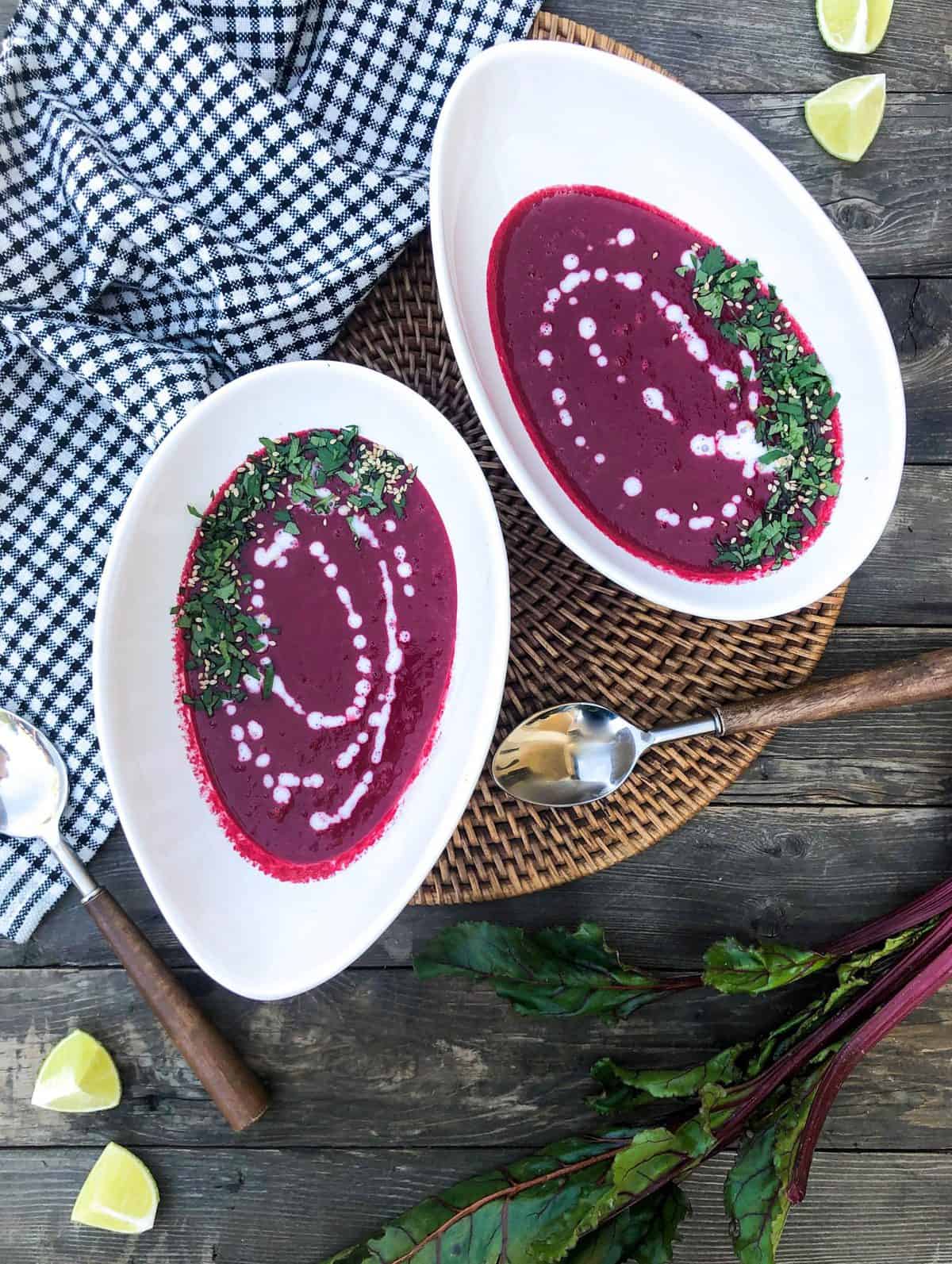 How's your relationship with beets?
Mine is healthy! I used to be a little shy of beets in my younger years, but I've grown to love them. Their mild flavor and nutrient-dense qualities have me always on the lookout for new ways to incorporate them into my diet.
So, if you're on the fence, or have never even considered beets as a power player in your kitchen, then make this soup!
I promise, you will be a dedicated beet convert.
And if you already love beets, I don't have to convince you of their yum factor… and I know you are already drooling over this recipe!
Let's get started…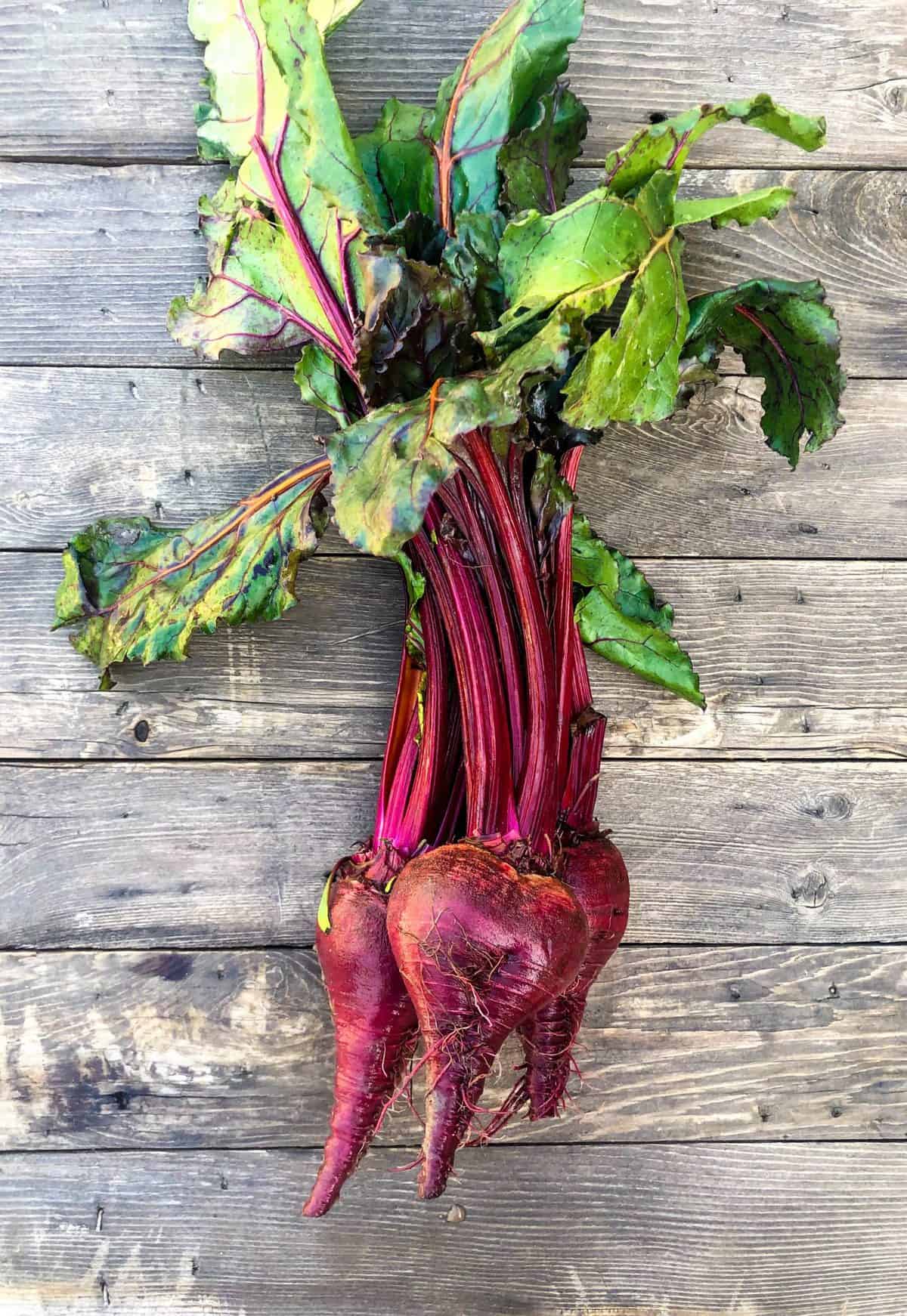 Of course ,we start with fresh, California red beets.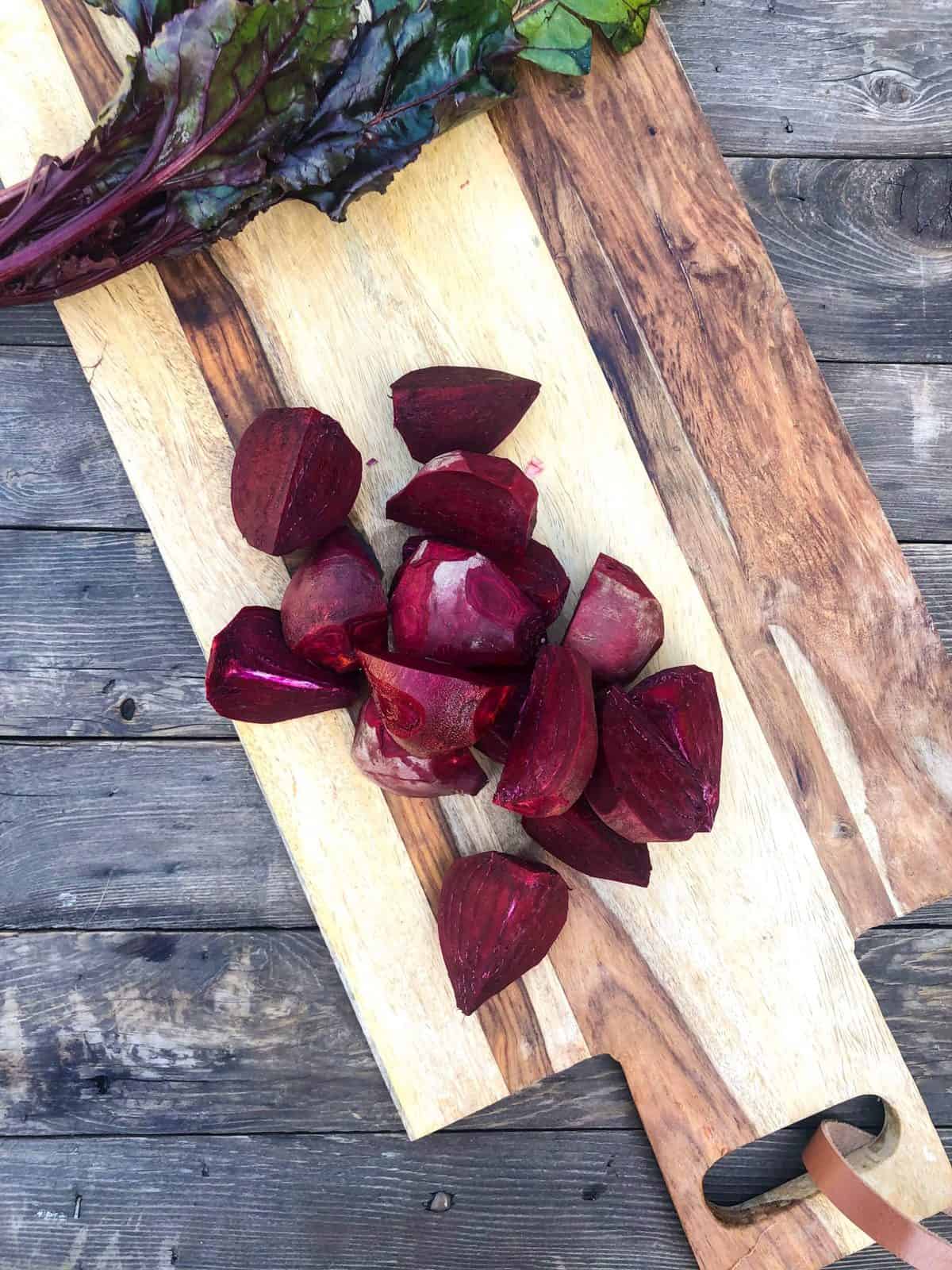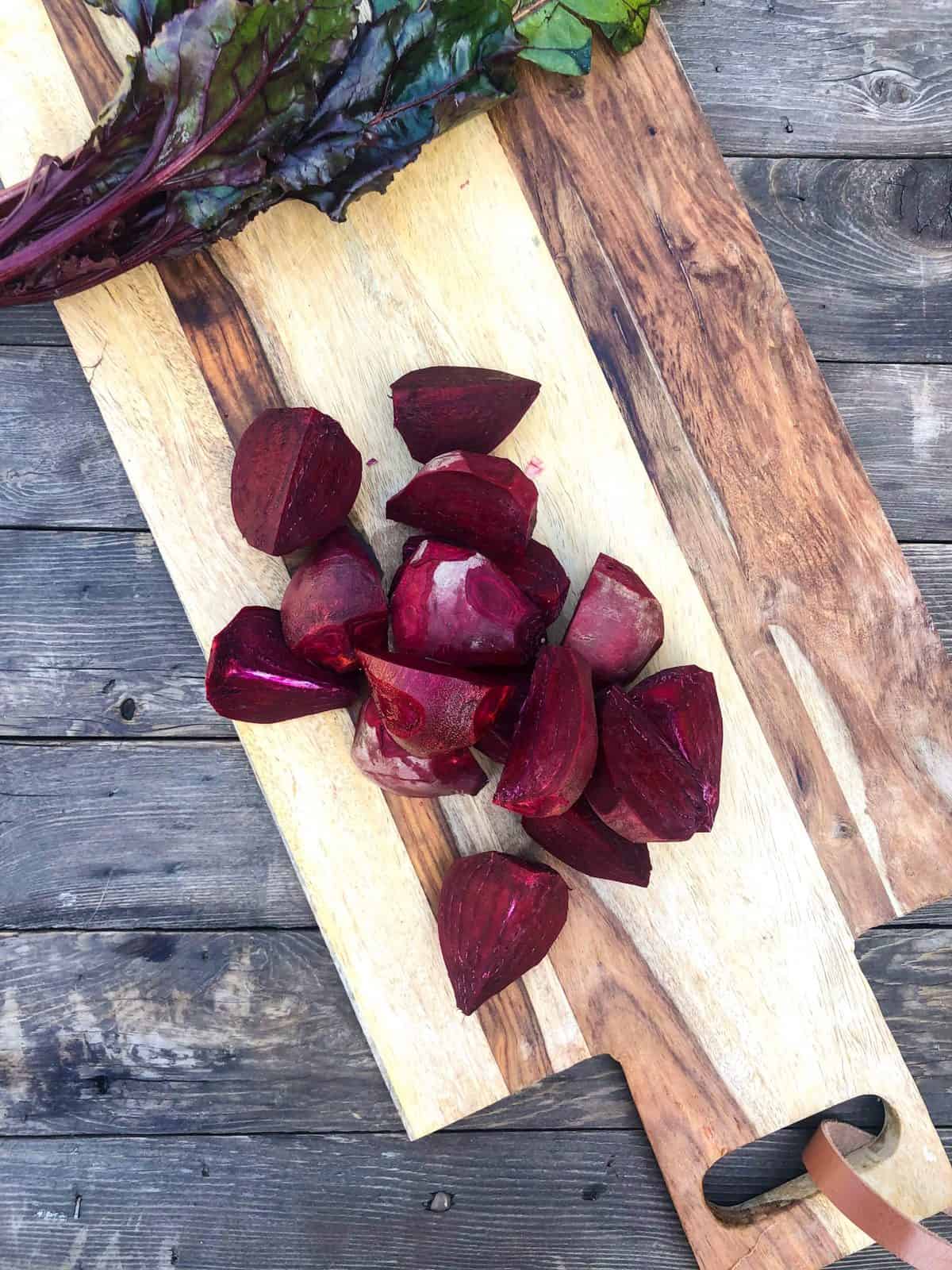 Remove the leaf stalk and bottom tip, peel away the rough skin and quarter. Set aside.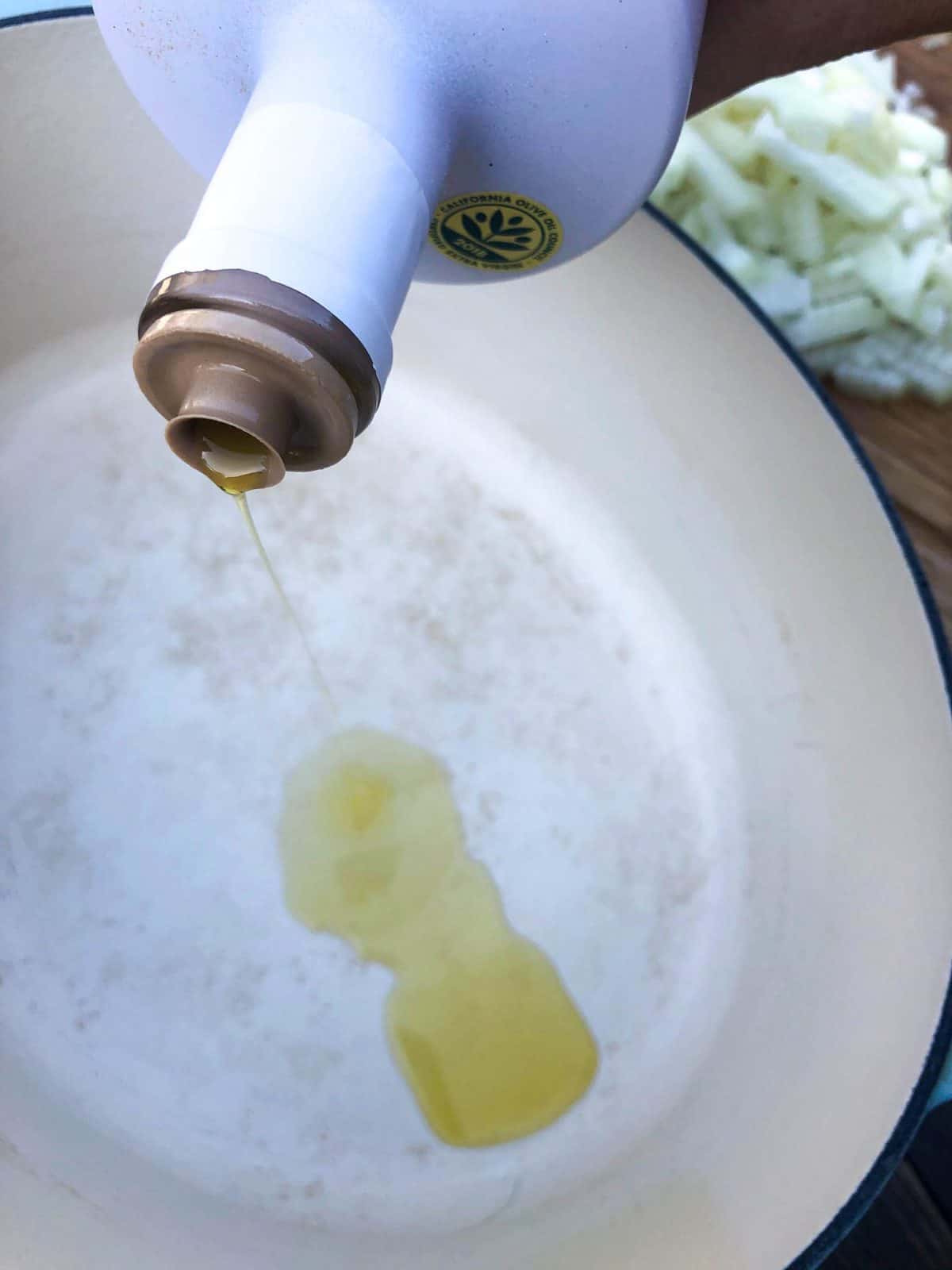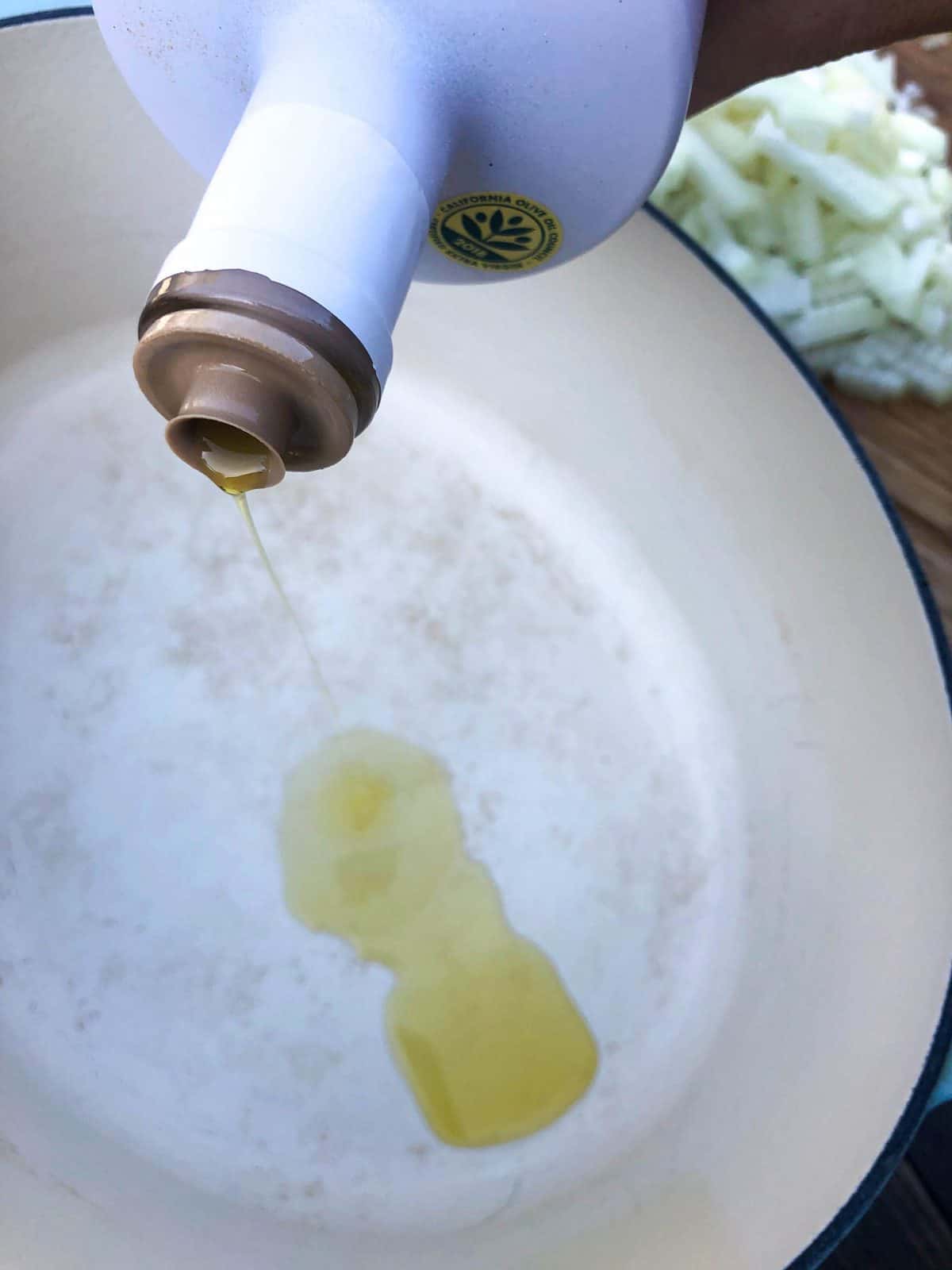 In a large stock pot, add 2 tablespoons of Olive Oil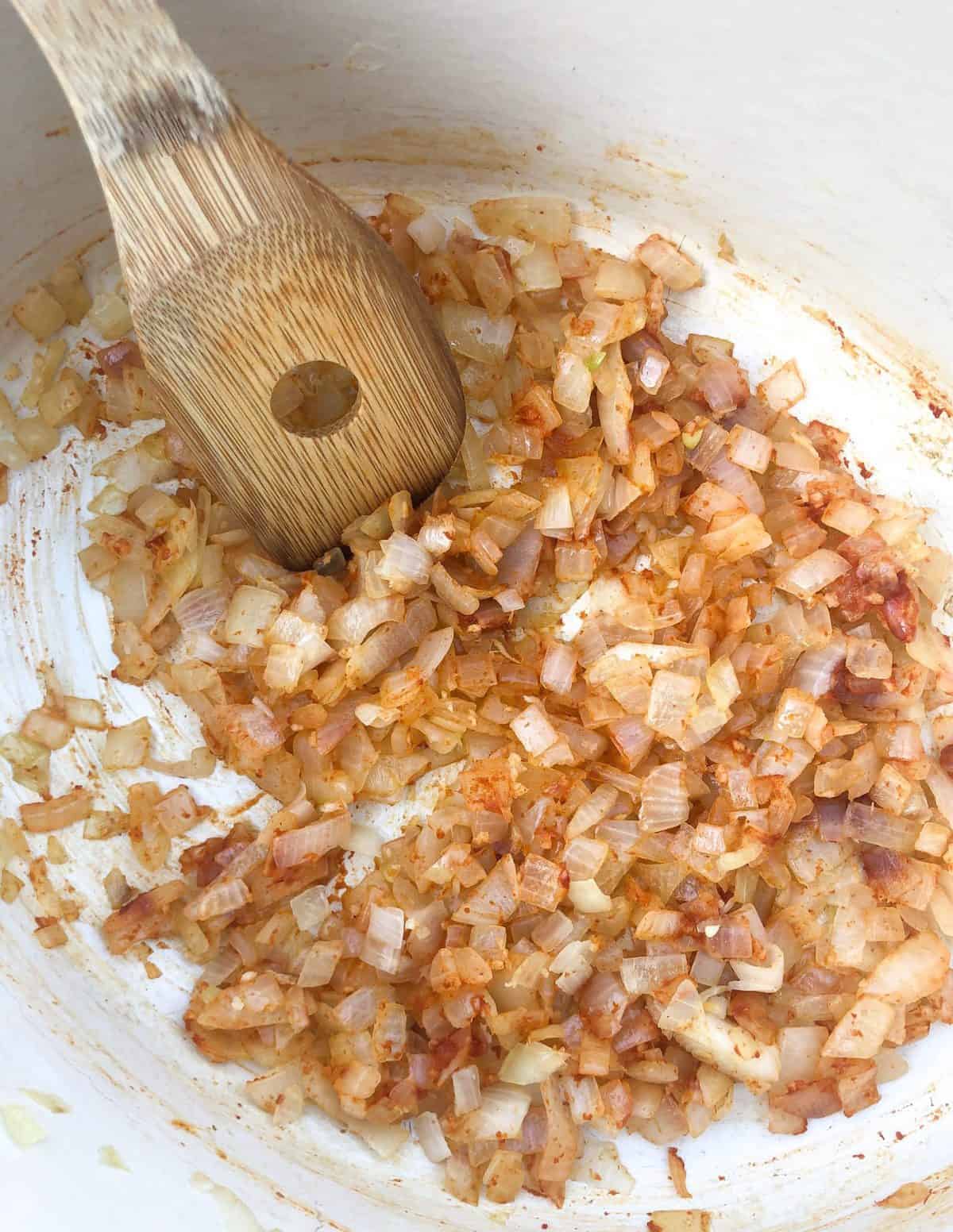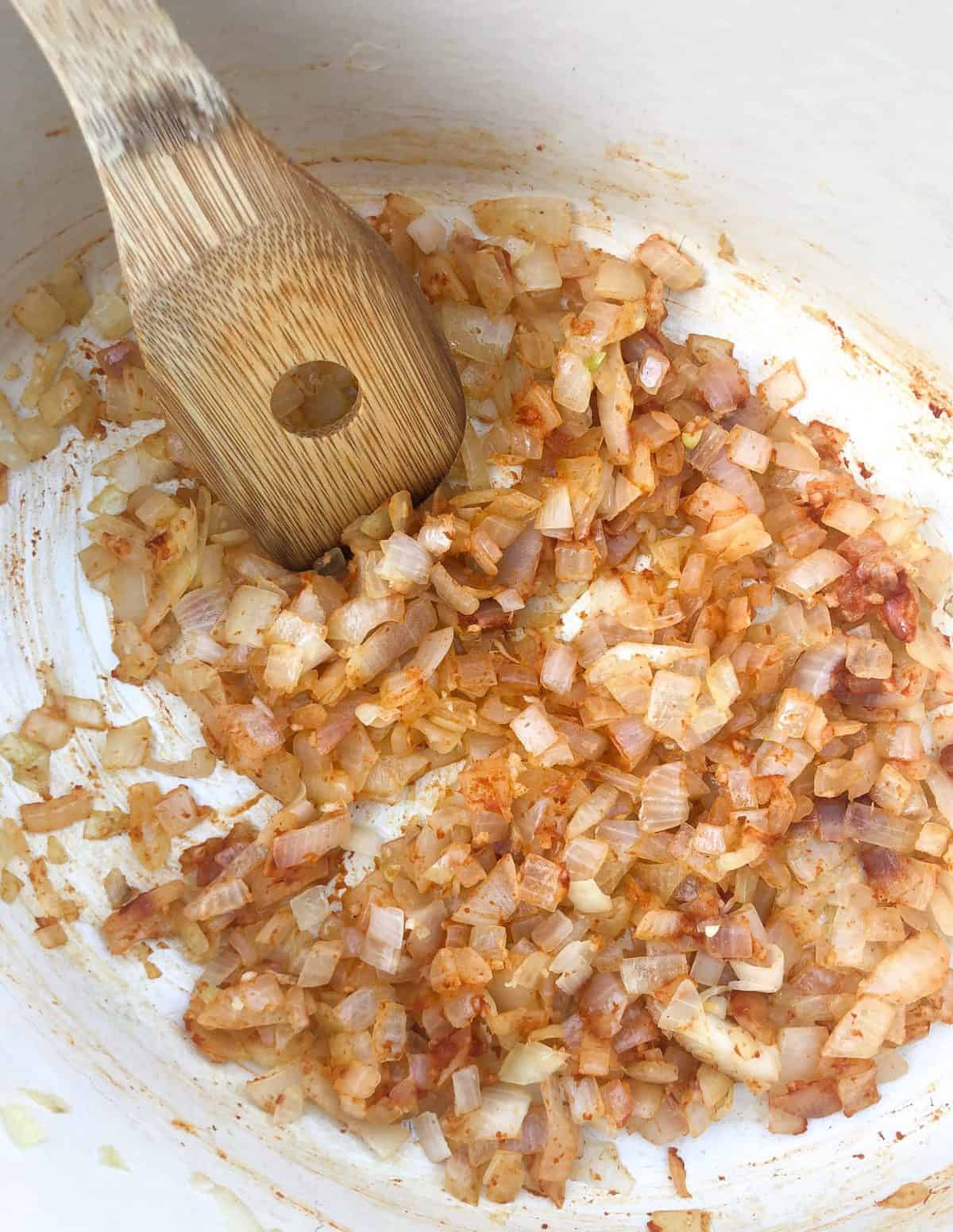 Saute a diced yellow onion for a few minutes. Add minced garlic, fresh grated ginger, and a bit of red curry paste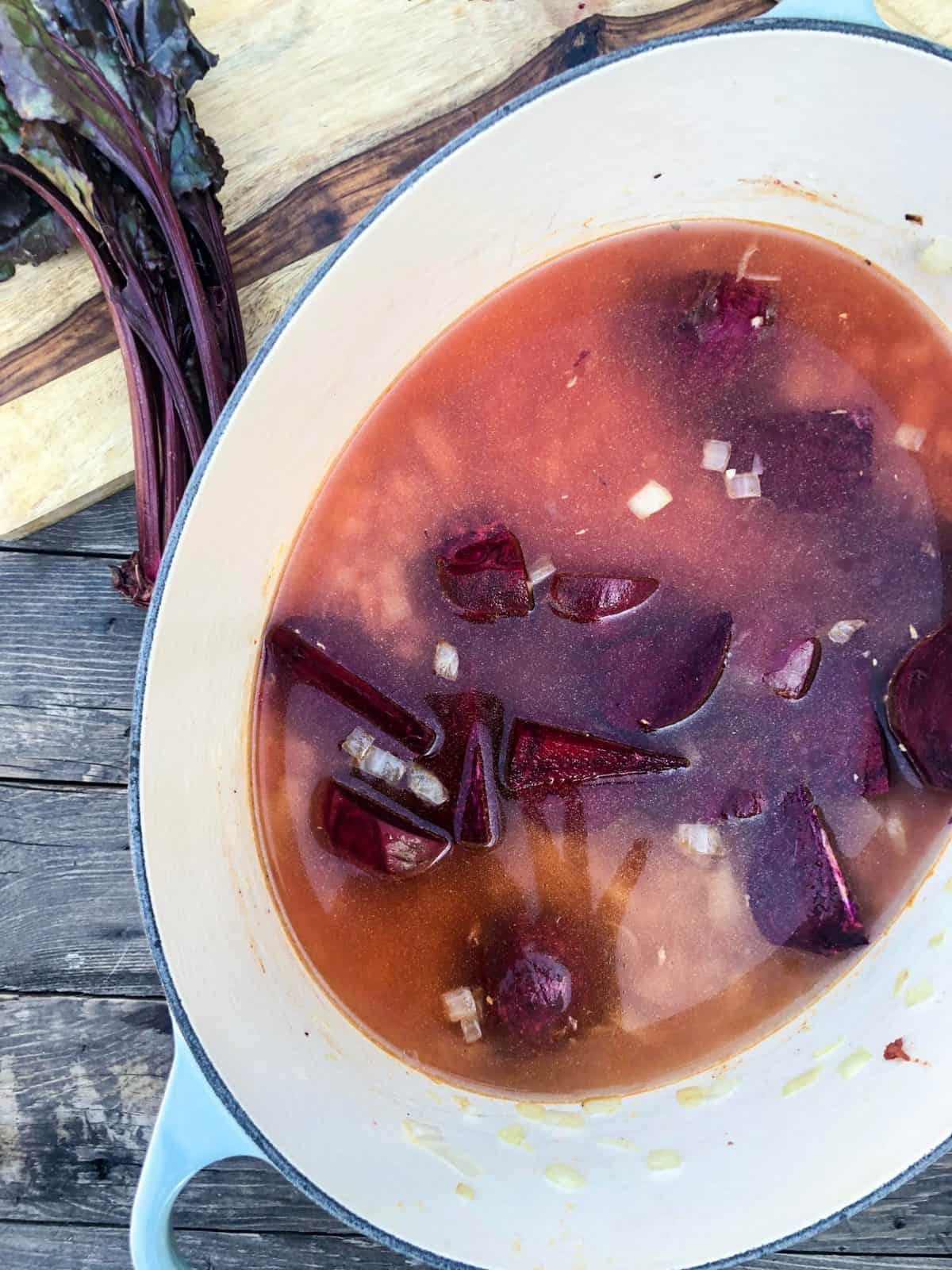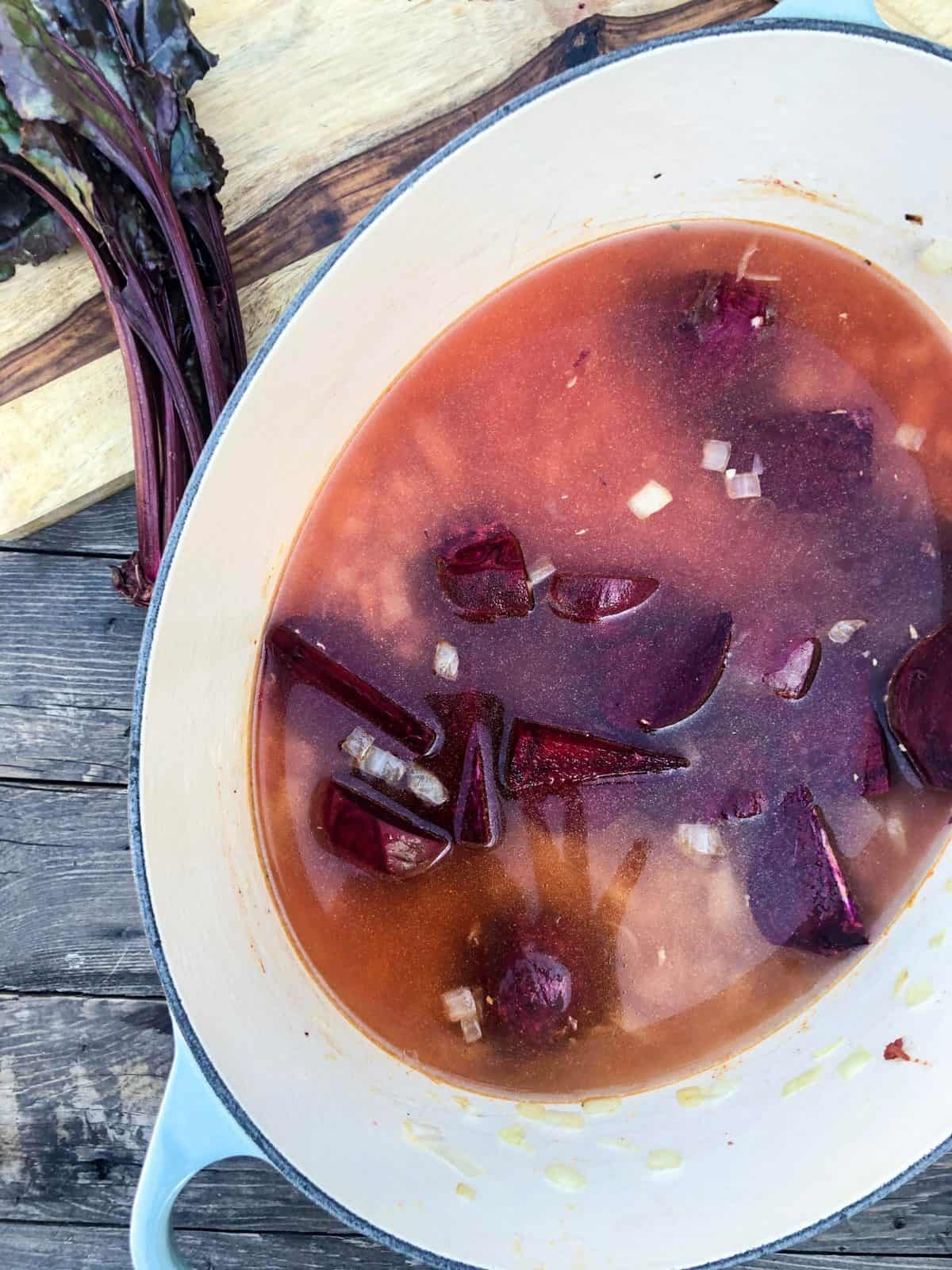 Add in chicken stock and the quartered beets and simmer for 15-20 minutes or until beets are fork-tender.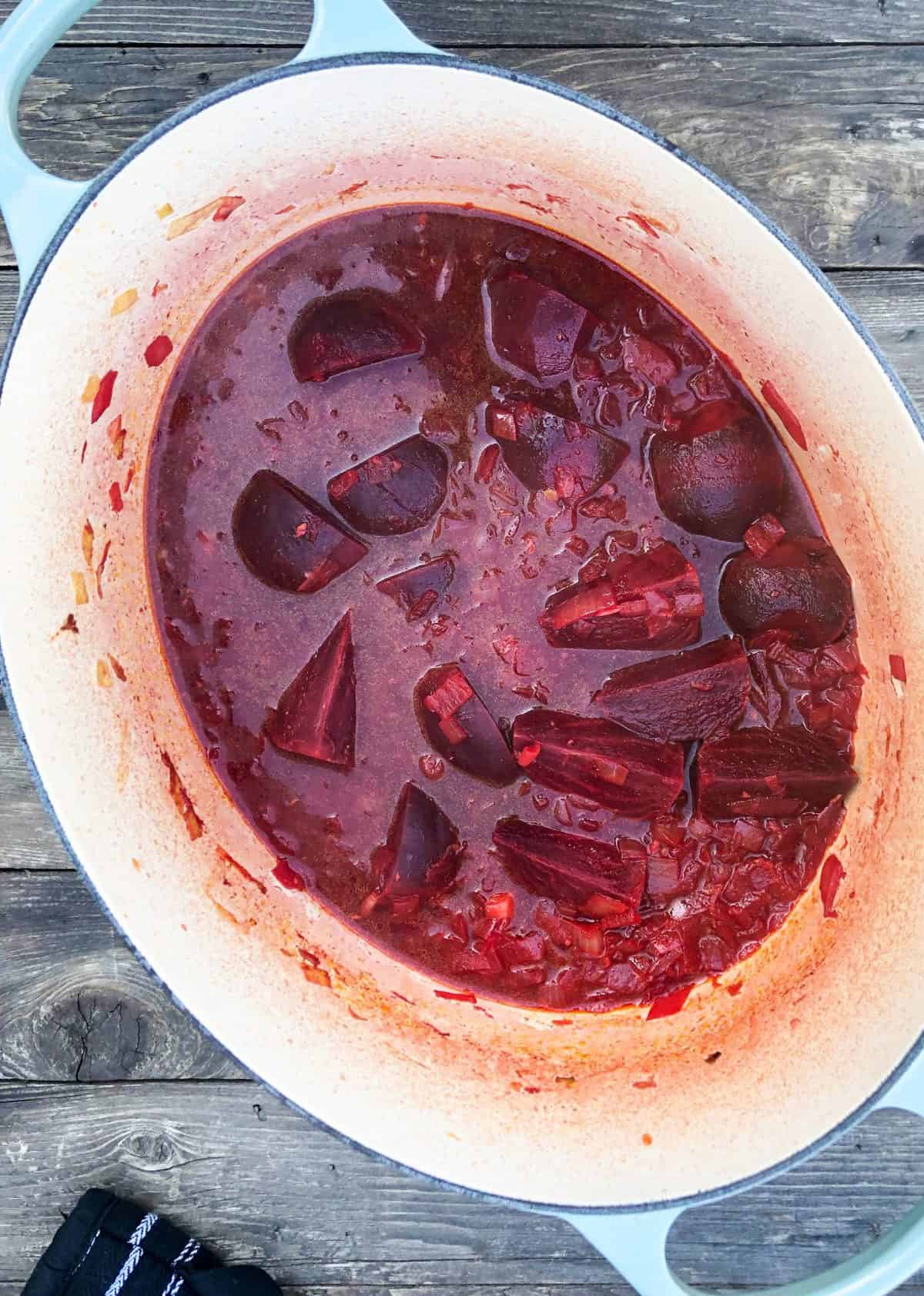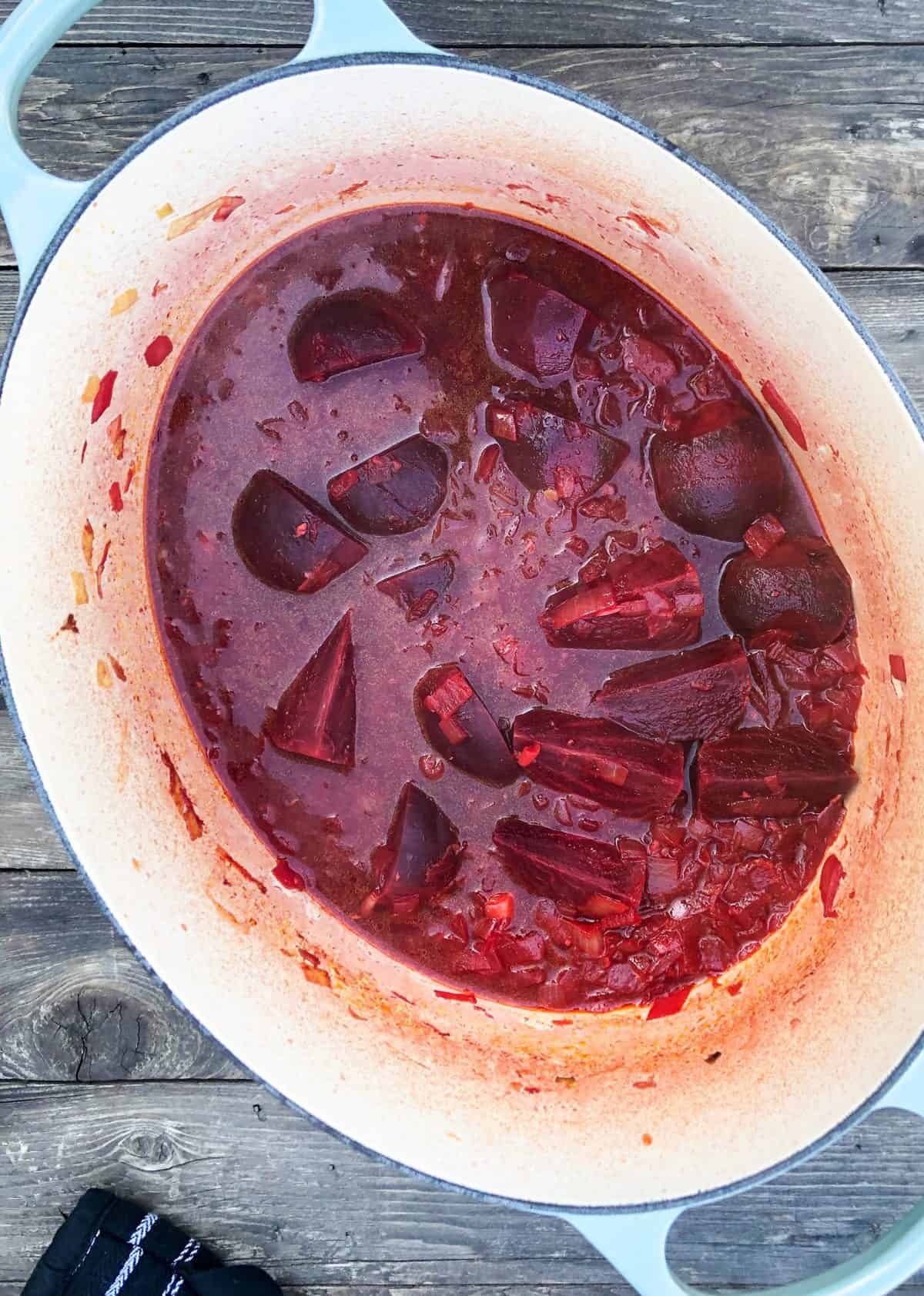 Once cooked, blend with an immersion blender and add in the coconut milk and lime juice. Blend again until smooth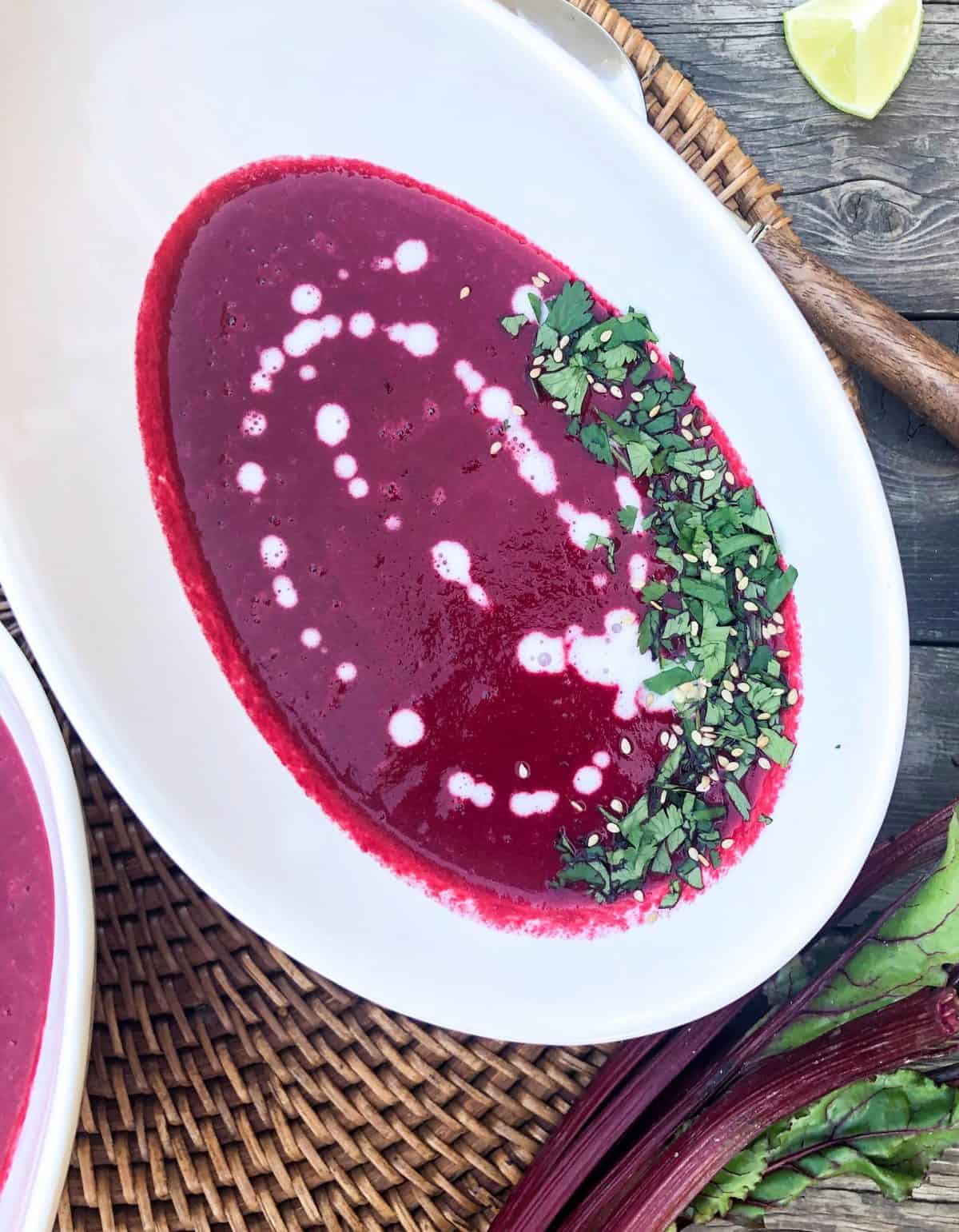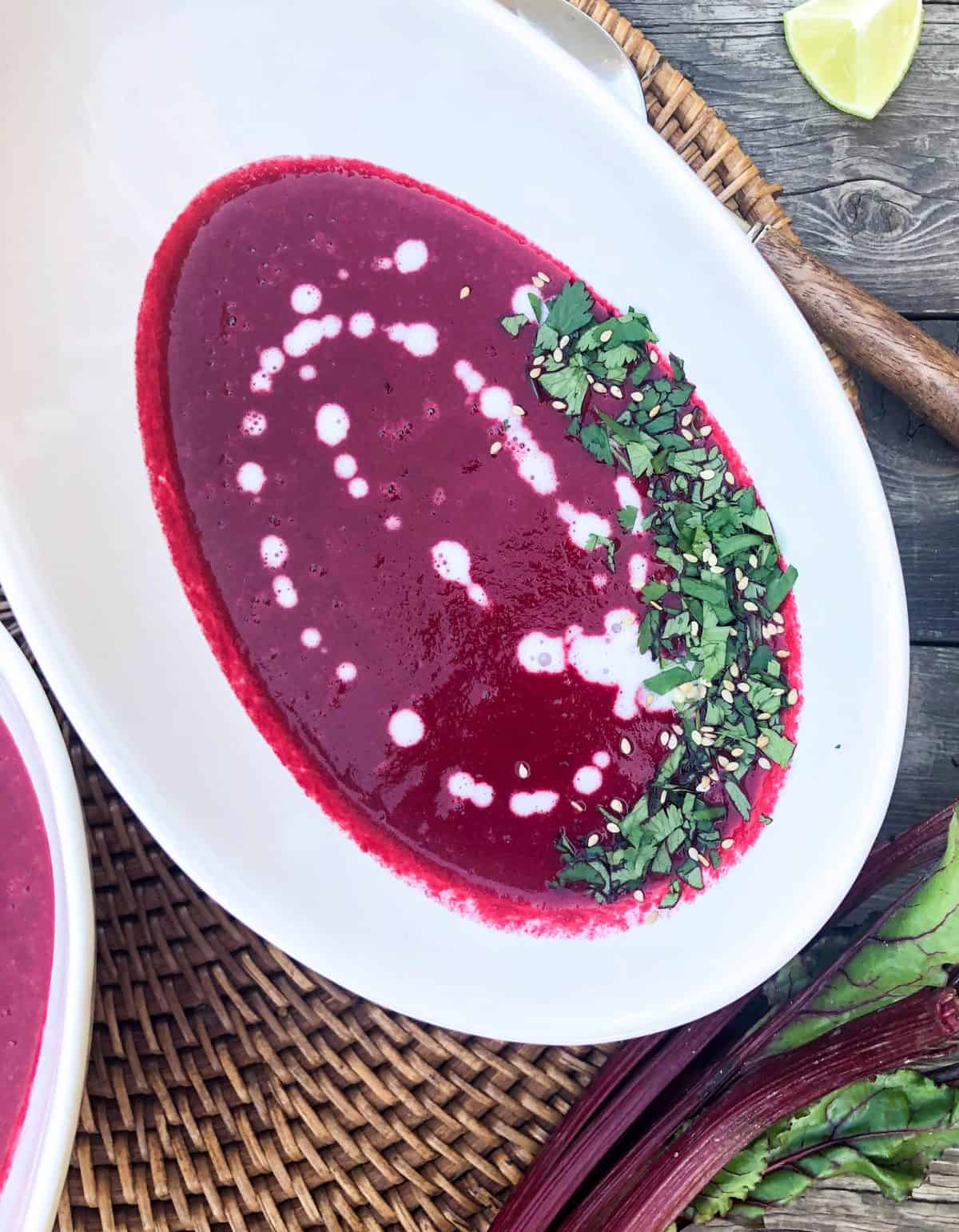 Serve immediately and garnish with more coconut milk, cilantro and toasted sesame seeds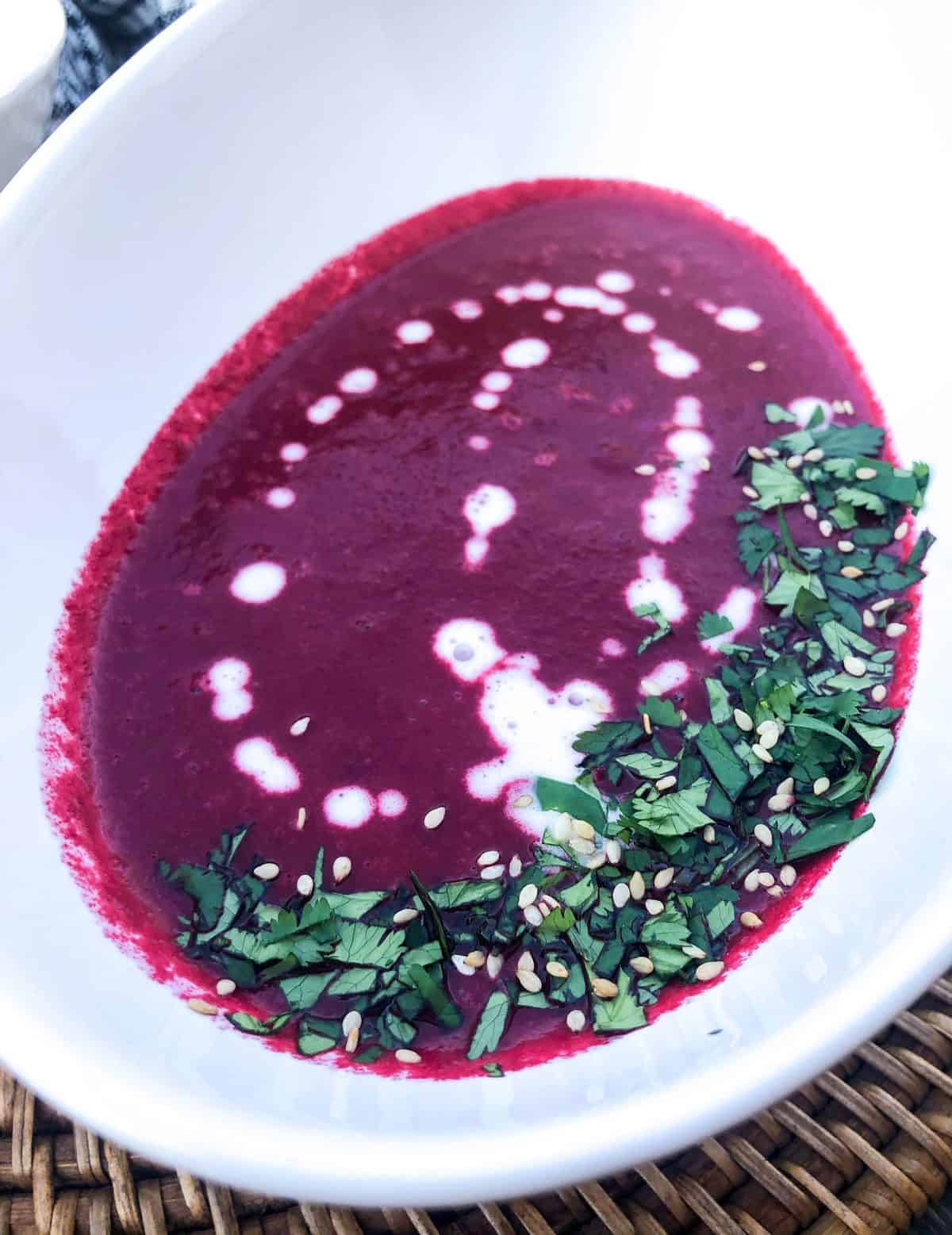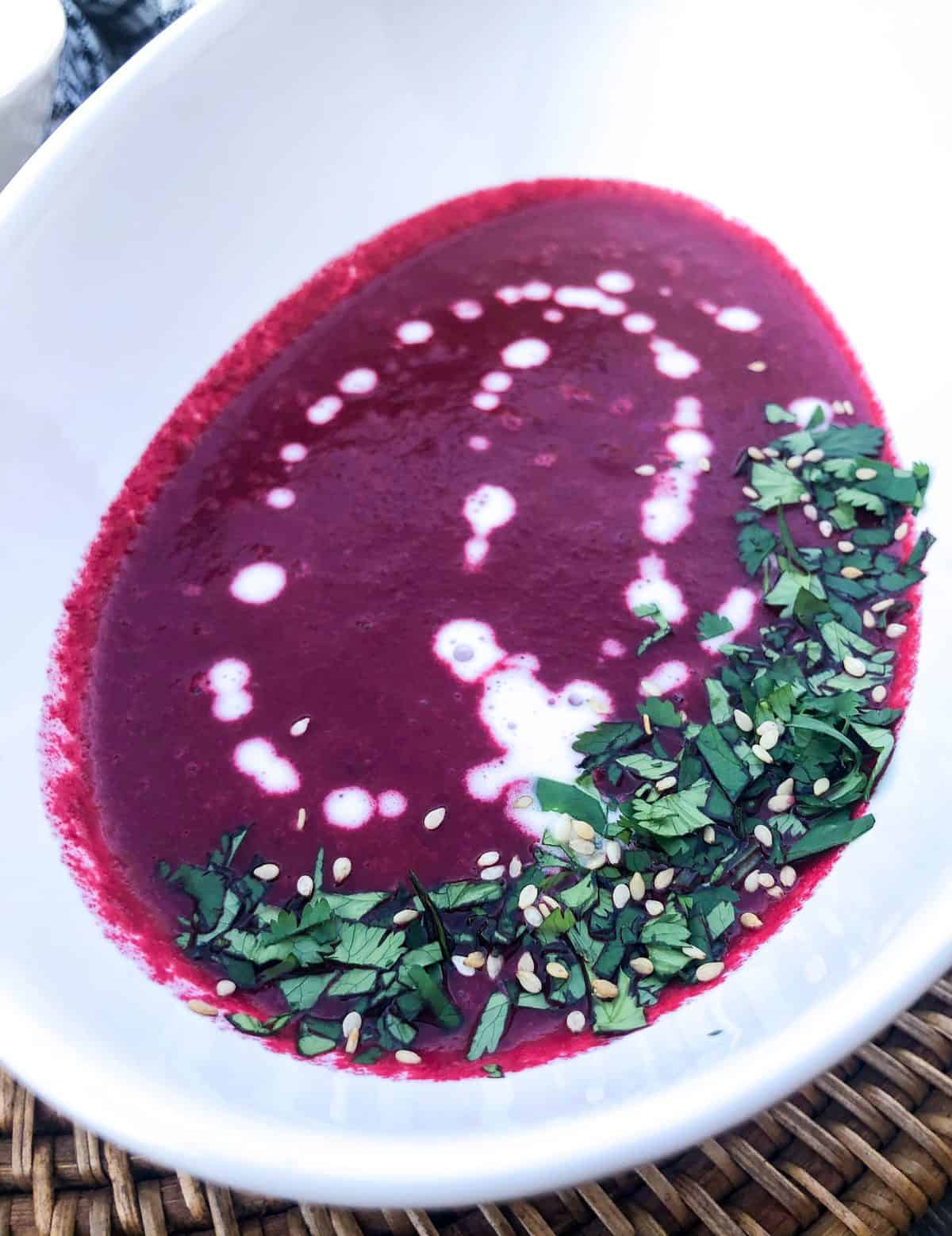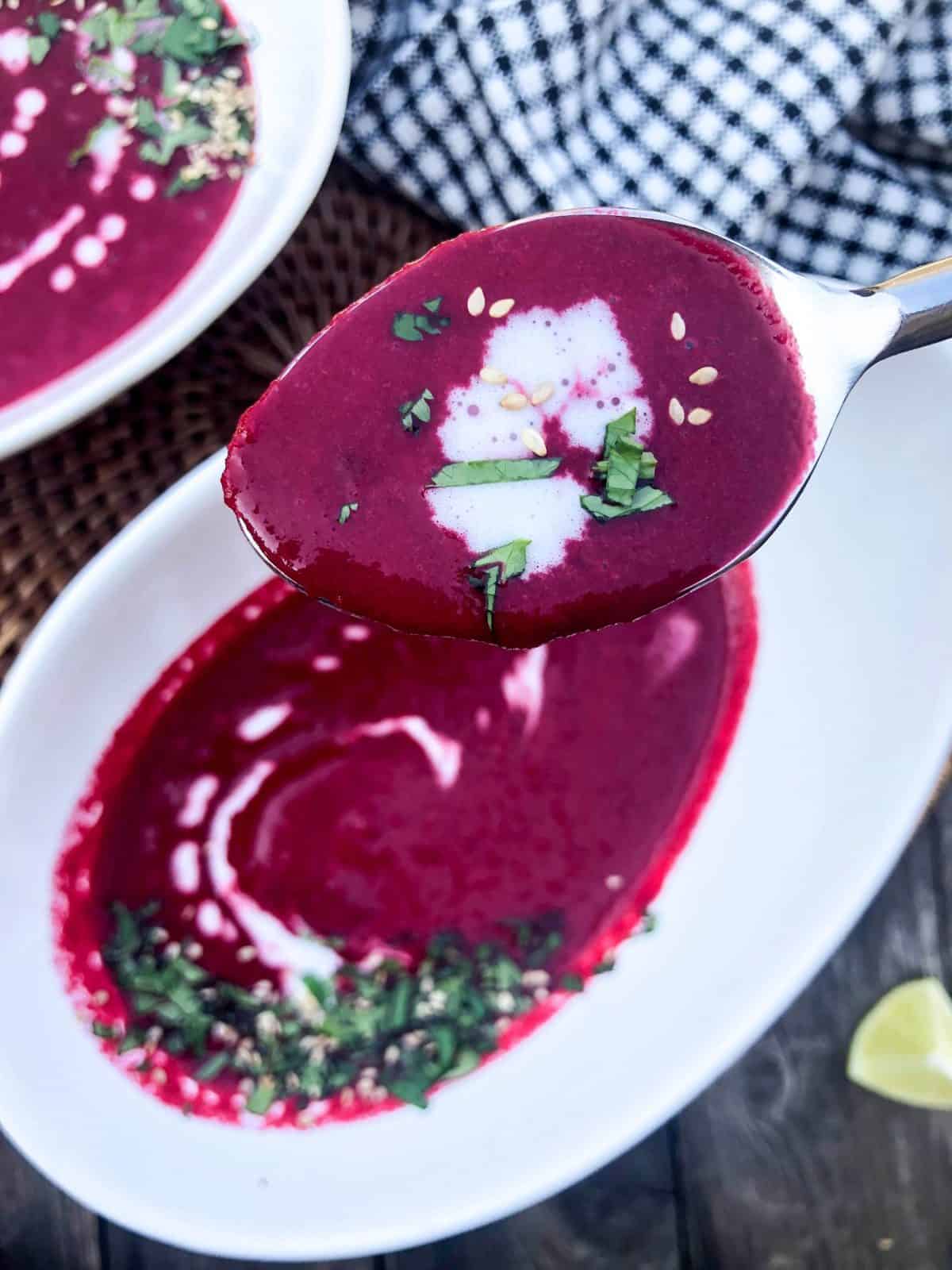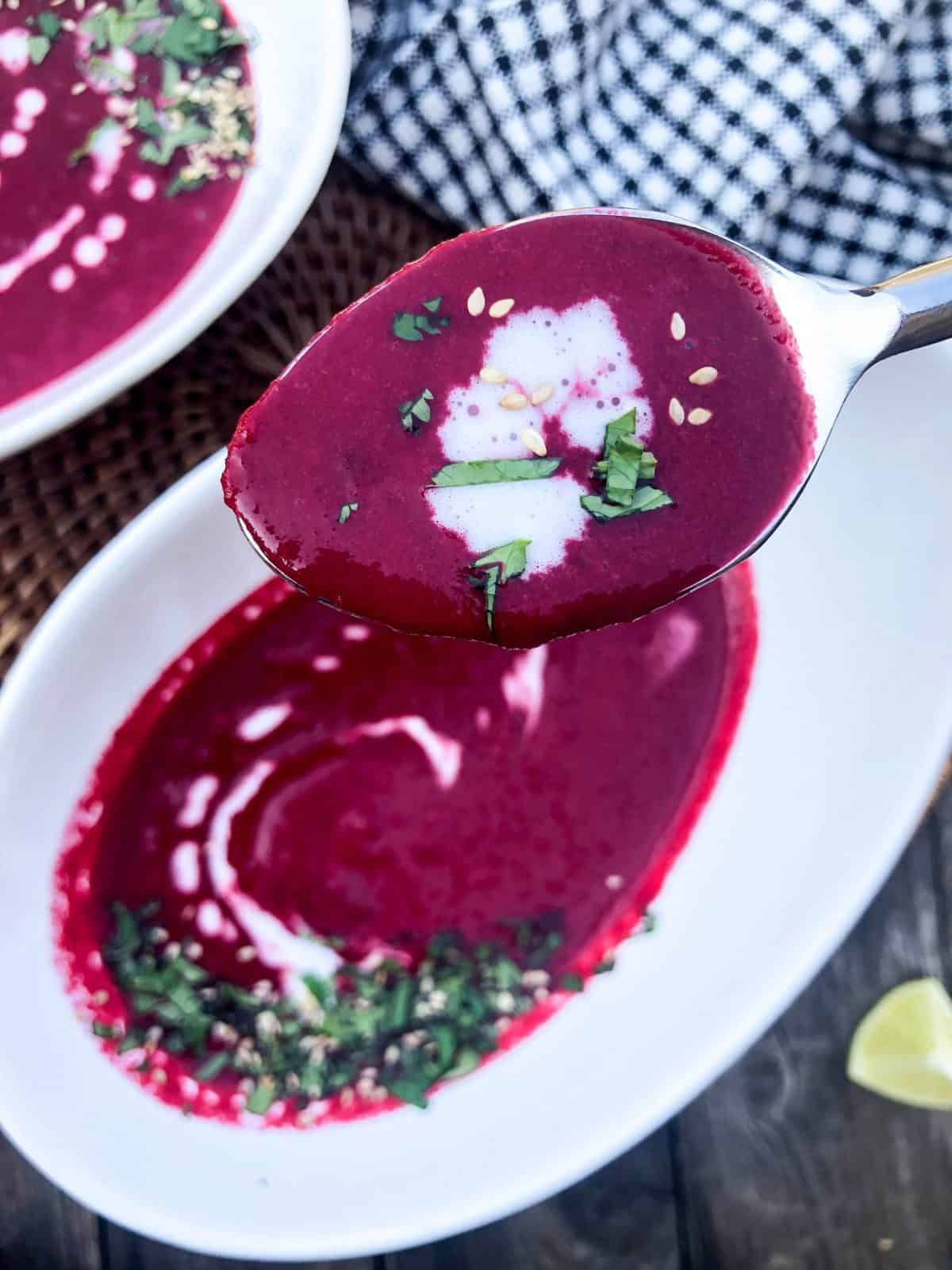 Such a beautiful, hearty soup!
Here is the printable recipe for ya…
Creamy Thai Beet Soup
2020-02-12 20:17:52
Serves 4
Ingredients
2 T. Olive Oil
1 yellow onion, peeled and diced
3 cloves garlic, minced
1 T. fresh grated ginger
1 T. red curry paste
3-5 beets, peeled and quartered
4 cups chicken stock
1 can coconut milk
1 lime, juiced
Instructions
Add the olive oil to a large stock pot and heat over medium heat. Add the onion and saute for about 5 minutes until onions are translucent. Add the garlic, ginger and red curry paste and stir for another minute.
Add the chicken stock and beets to the pot and heat to a simmer. Simmer for 15-20 minutes or until beets are tender.
With an immersion blender, blend the soup mixture until combined. Add in the coconut milk and lime juice and blend until creamy.
Notes
Top with additional coconut milk, chopped fresh cilantro, toasted sesame seeds, etc.
Adapted from INSPO
California Grown https://californiagrown.org/