Baloian Farms: A Fourth Generation Family Business
Meet Tim Baloian, CEO of Baloian Farms. Even after 50+ years in the family business, he's still in love with "the miracle of farming".
From a young age, third generation farmer Tim Baloian knew that farming was his destiny. "I loved the action, the hustle and bustle," Tim recalls, "I always wanted to contribute to the daily effort." Today, Tim is at the helm of Baloian Farms, a multi-generation family business based in Fresno, CA.
Why is Baloian Farms based out of Fresno?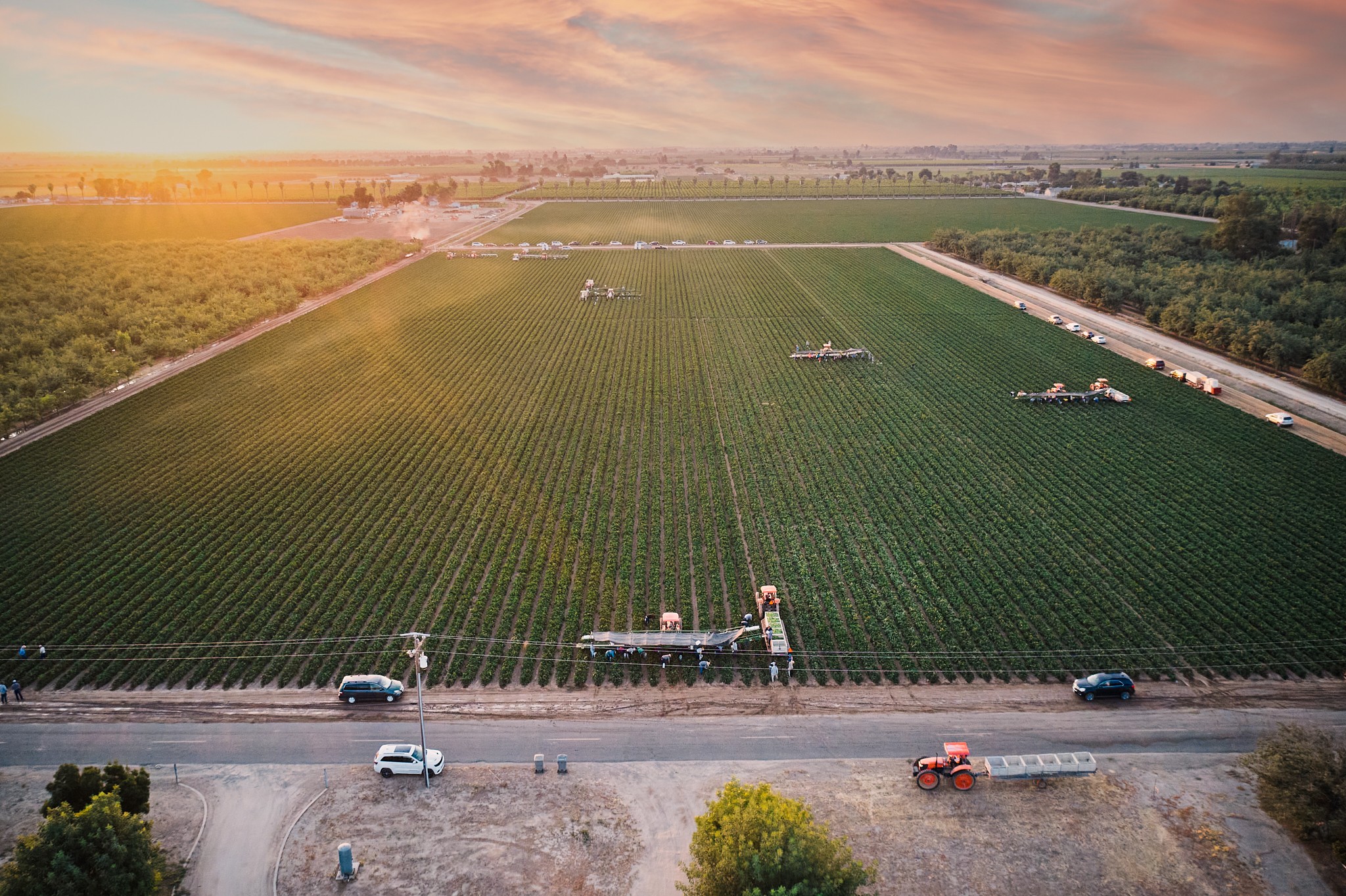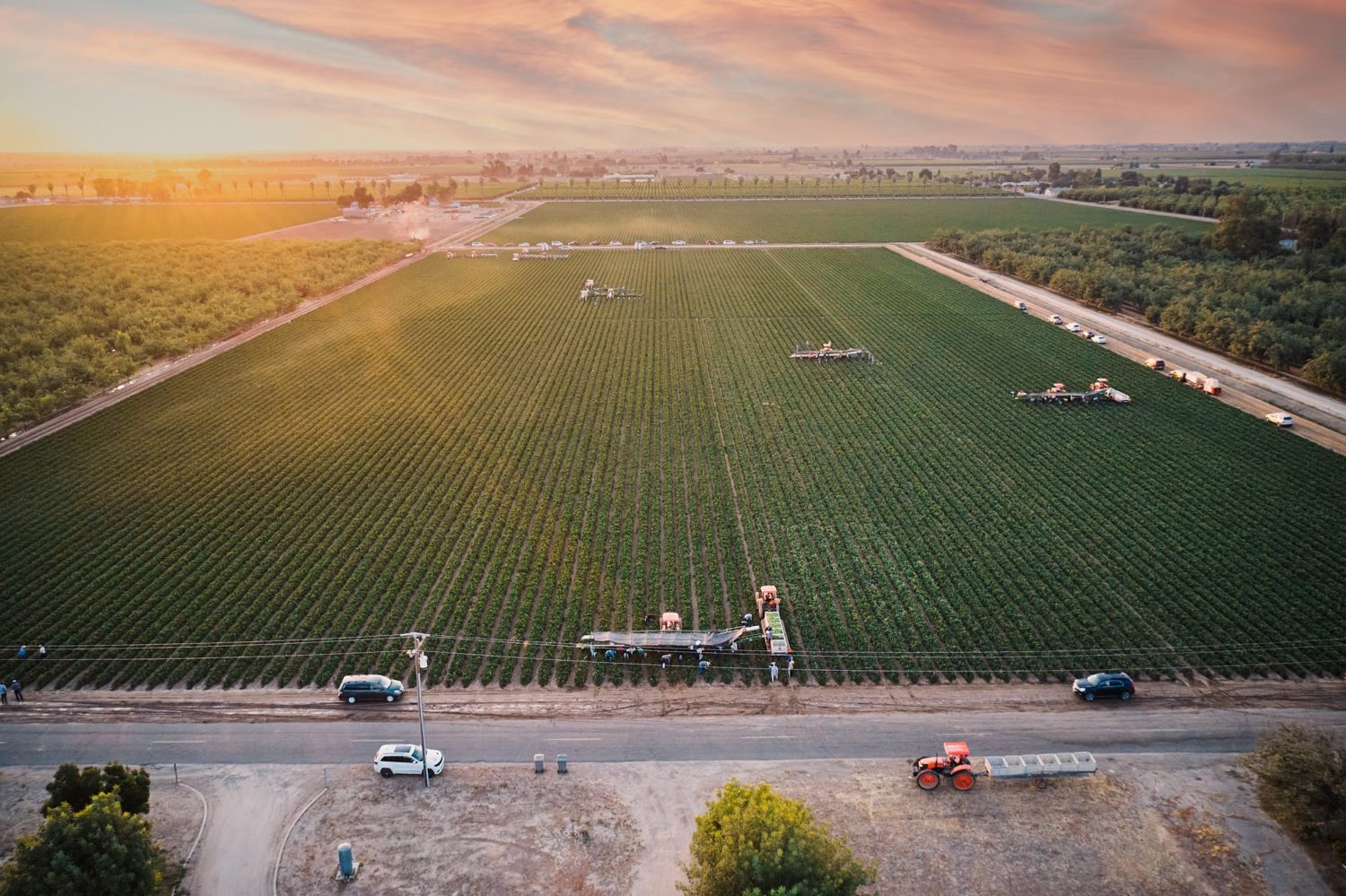 The Baloian family fled to the United States to escape the Armenian genocide in 1898. Charles Baloian and his wife briefly settled on a ranch in New York, but found the weather to be a bit harsh for their liking. After hearing about Fresno's fertile soils and active Armenian community, they eagerly headed west in 1920.
How did Baloian Farms get their start?
The family originally sold their produce at local markets. As motor vehicles and transportation became more commonplace, Charles capitalized on a unique opportunity. He purchased a truck and began to transport his produce up north to San Francisco. On the way back, he often took a detour down the coast to purchase artichokes and brussels sprouts. Because different growing areas harvest at different times, Charles was able to provide his customers with more consistent supply and a unique variety of fruits and vegetables. Before long, sons Ed and James joined the family business. Their tireless work ethic helped the Baloian family farm to grow and thrive. 
Today, the third and fourth generations of Baloians have joined the family business. Charles' grandson, Tim Baloian, serves as CEO of Baloian Farms.
Where else does Baloian Farms produce grow?
In 1987, the Baloian family found another way to take advantage of California's distinctly different growing regions. They formed a partnership with Drew Belk, a Coachella grower. This partnership allowed the Baloian family to take advantage of the warmer climate in the Coachella valley – effectively extending their growing season. After witnessing the success of this venture, they formed additional partnerships with growers throughout the state. Today, Baloian Farms produce grows in Coachella Valley, Bakersfield, Fresno, Hollister, Stockton and Oxnard.
What does Baloian Farms grow?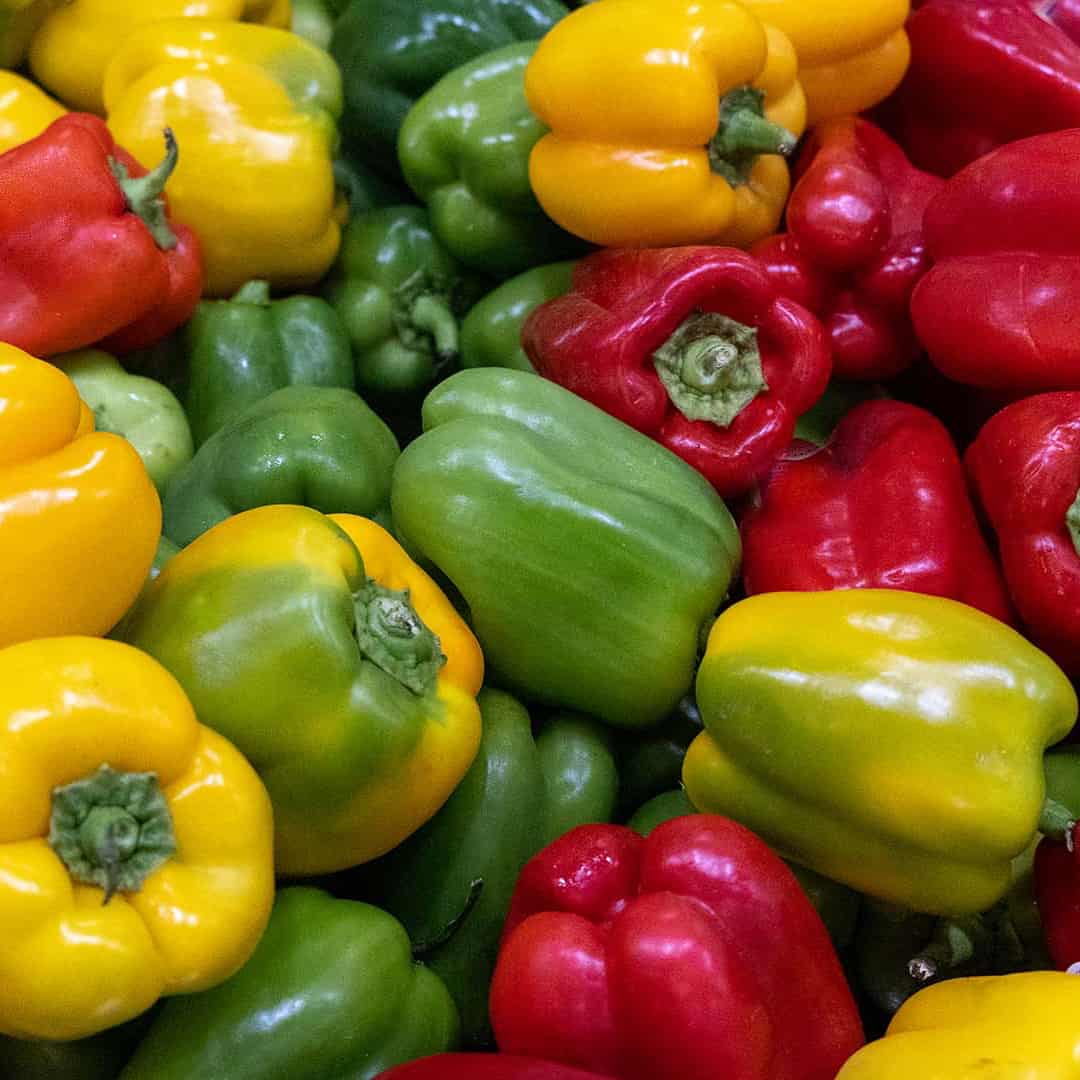 Well, for starters, a whole lot of peppers! Baloian Farms grows many different types of sweet peppers – including bell peppers, mini peppers, and shishito peppers. Peppers are grown 8 months out of the year in California. Typically, bell pepper harvest begins in Baloian's southernmost location (the Coachella Valley) in April. As the weather warms up, production moves north. Baloian Farms grows bell peppers in Coachella Valley, Bakersfield, Fresno, Hollister, Stockton and Oxnard.
In addition to peppers, Baloian Farms also grows eggplant, zucchini, squashes and sweet red onions!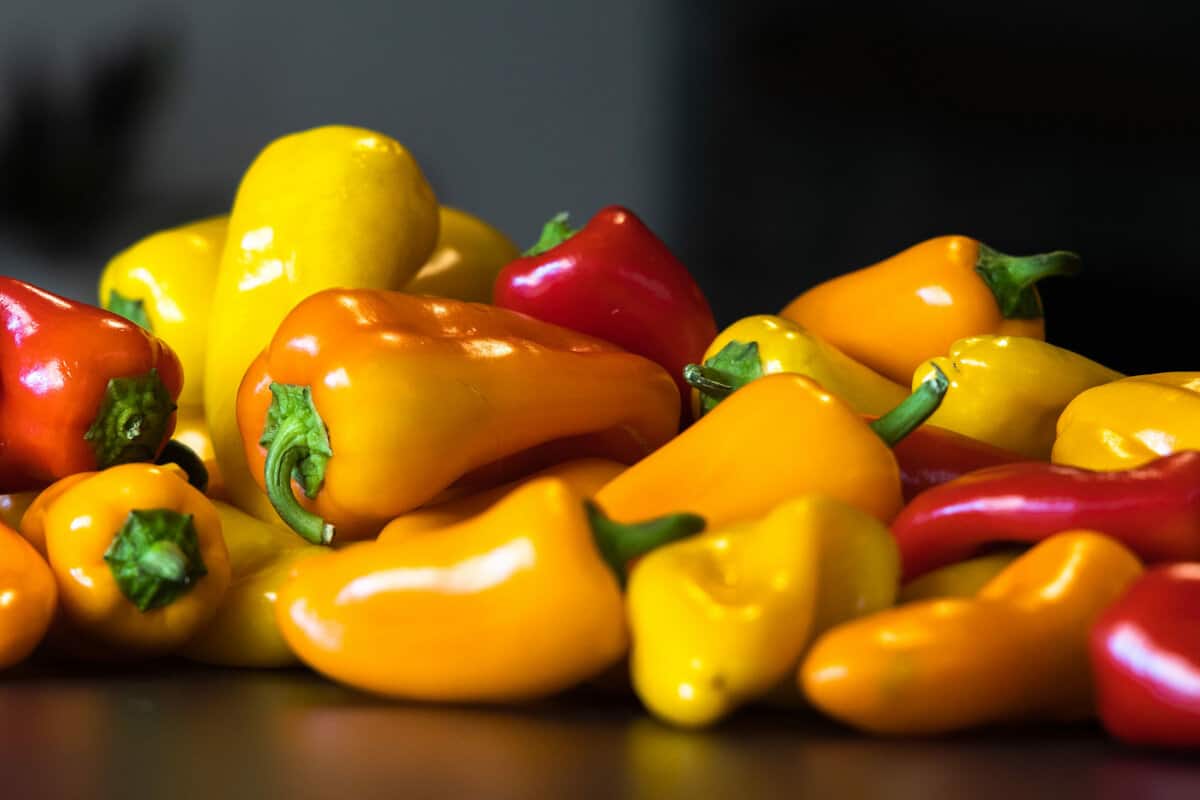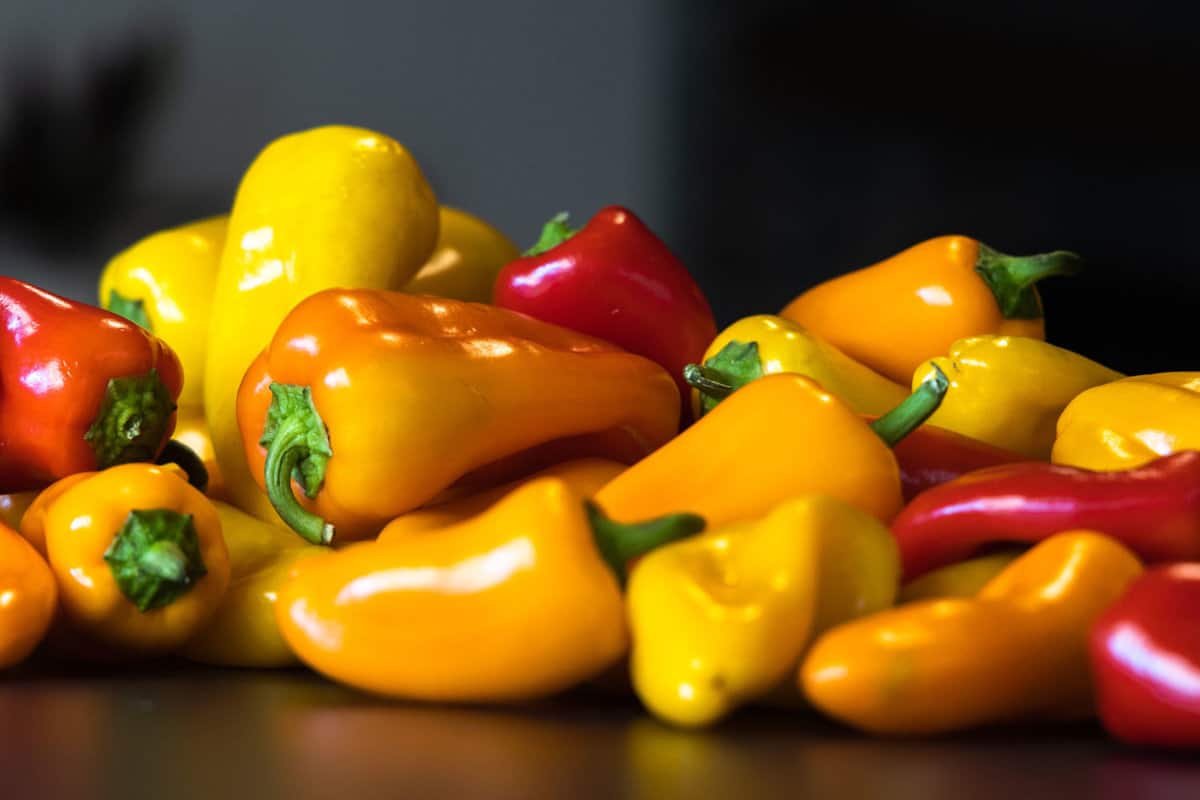 Fun fact: we're proud that Baloian farms is a licensee of CA Grown peppers! Look for the CA Grown logo when buying mini peppers at your local grocer! Click here to learn more about how peppers are grown.
What happens when produce is harvested?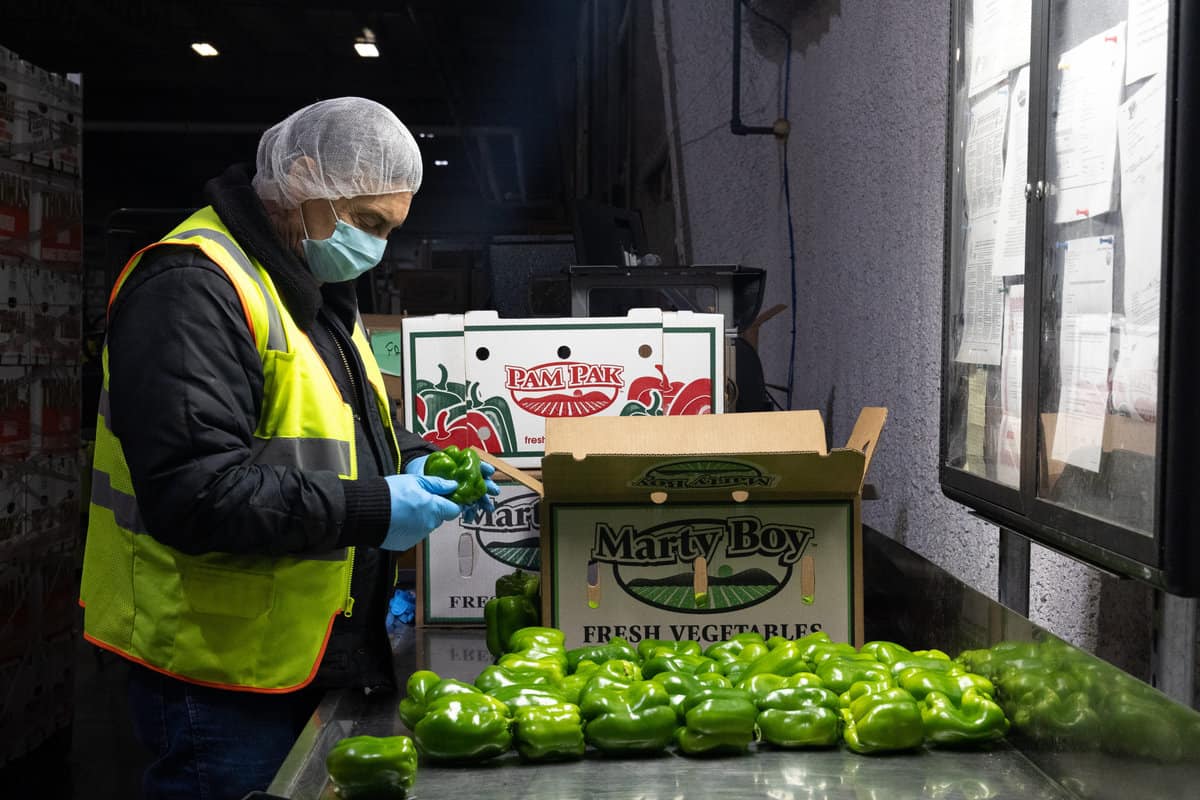 Baloian farms doesn't just grow their own produce, they package and distribute it as well! Baloian Farms produce is moved to a cold storage area immediately after harvest. The day after harvest, the peppers are thoroughly washed, packed and transported to your local grocer!
How does Baloian Farms invest in their employees?
Baloian Farms is proud that their family business offers many employment opportunities for people of every skill level, and employ 50 full time staff members, another 200 in their packaging facility, and up to 1000 harvest workers!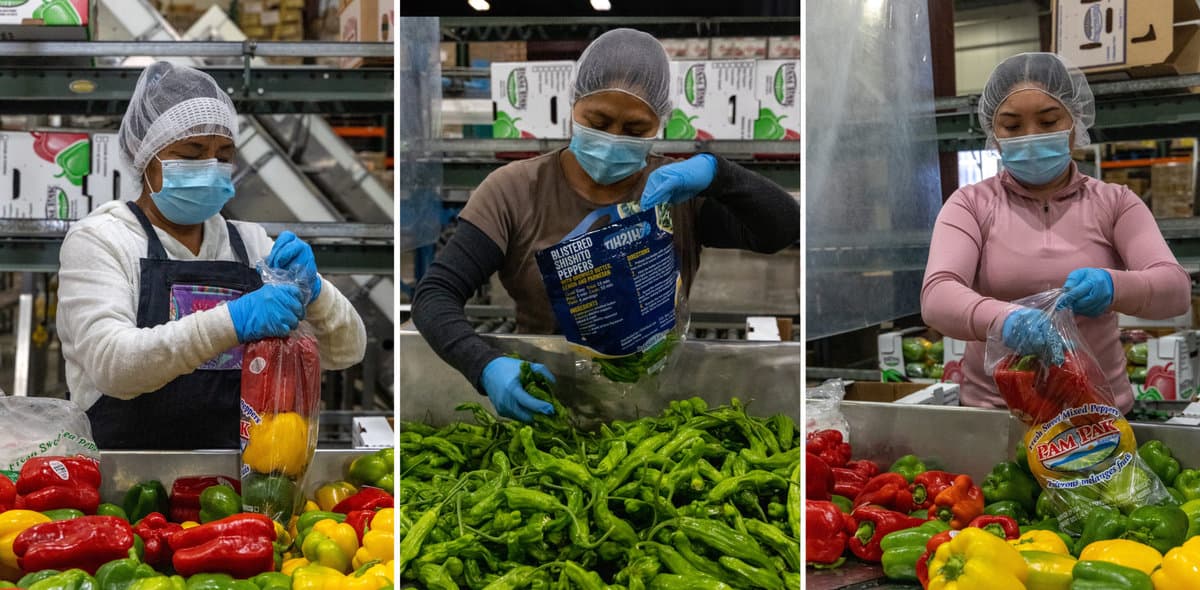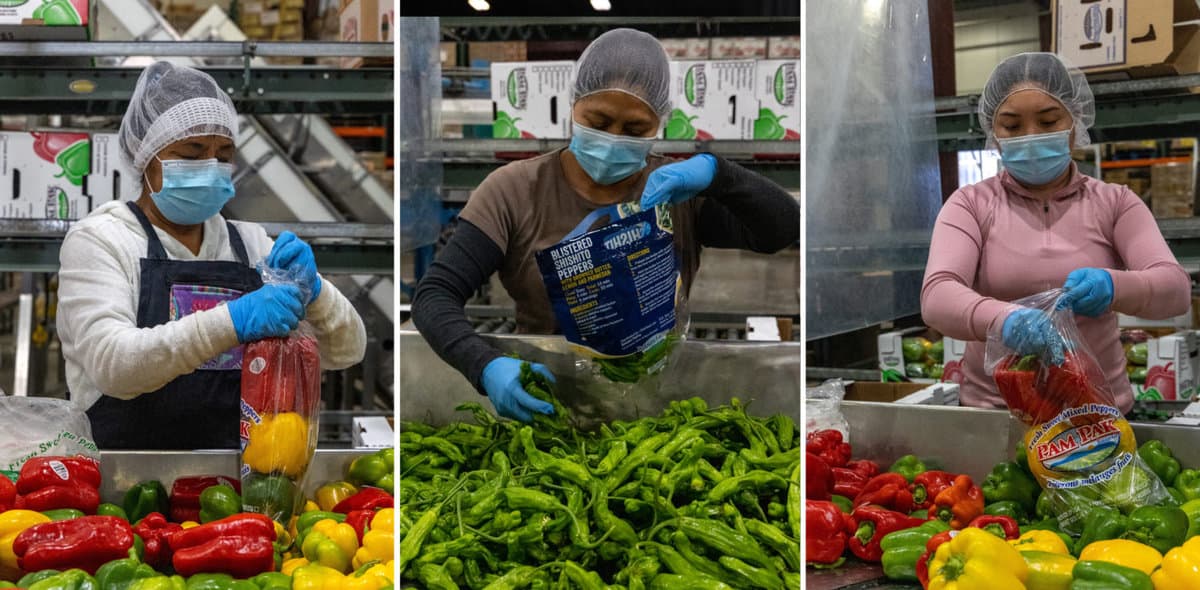 Tim believes that finding and keeping great employees all boils down to one thing – respect. "Everybody in this company is equally important," Tim states. He views his employees as a team, and stresses the fact that success depends on each and every one of them. Baloian Farms offers in-house training, teaching critical skills to employees who are interested in advancement.
What should people know about farming?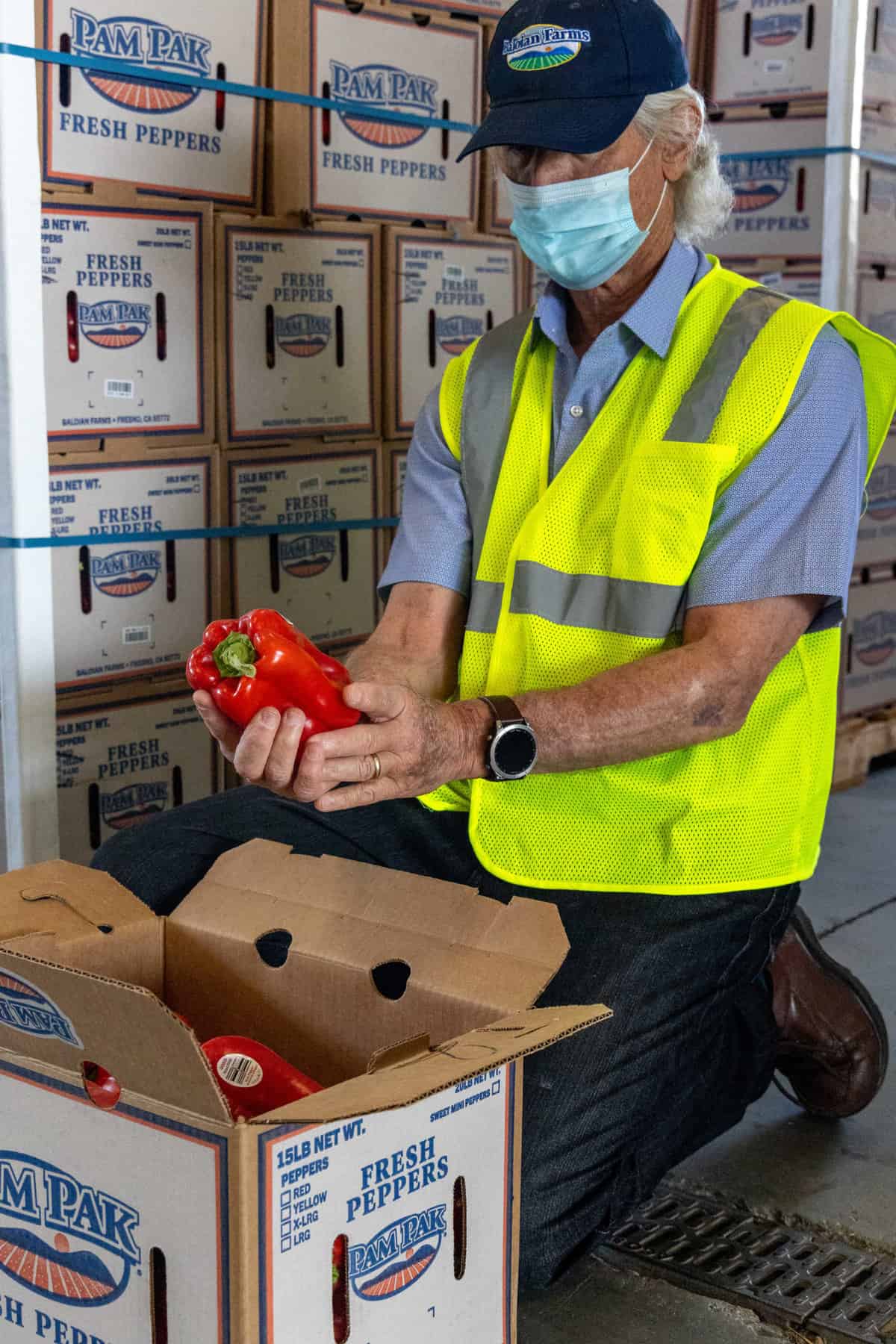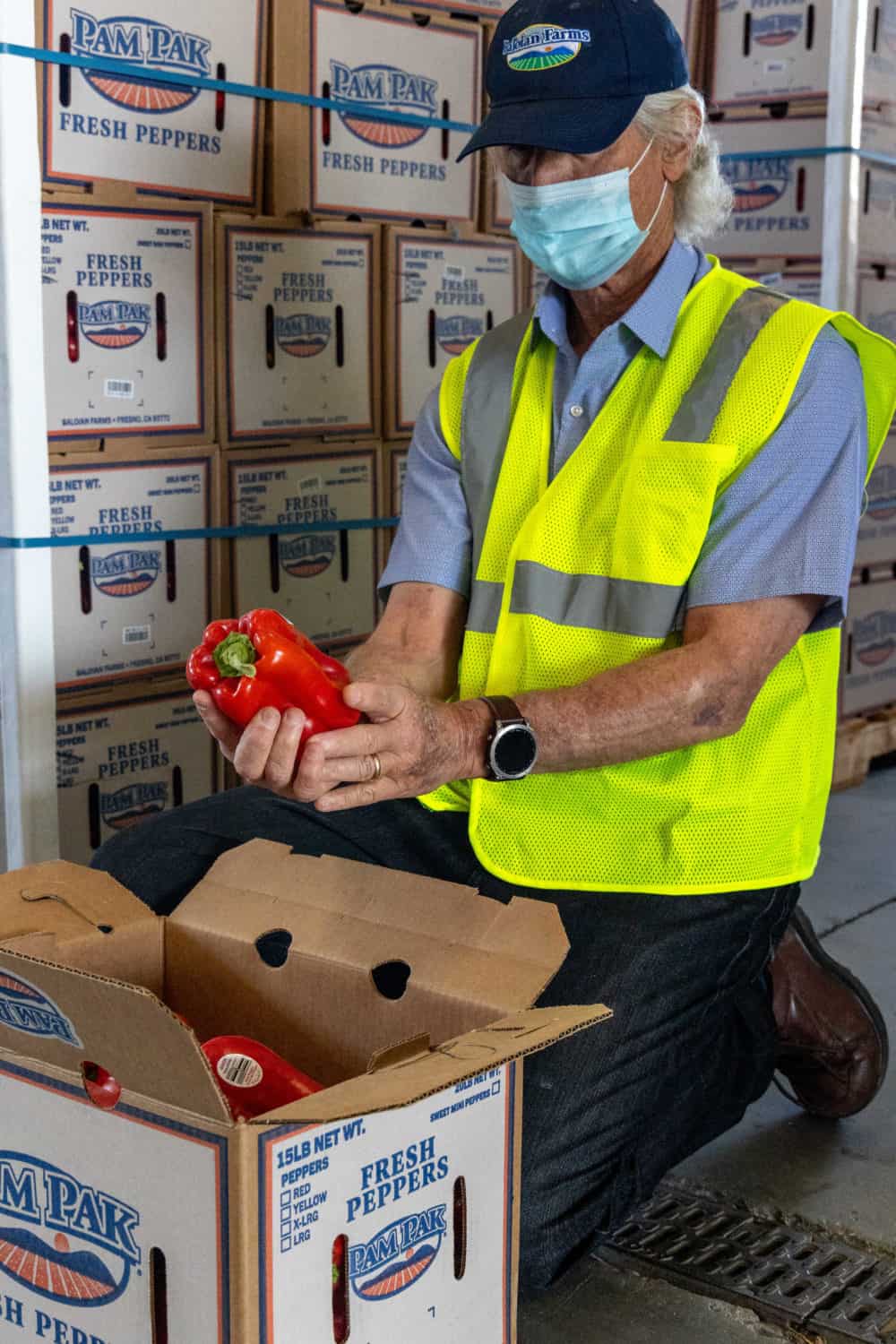 Feeding the nation isn't easy. "I wish that people understood how hard it is to grow these crops," Tim says. "It takes a lot of money and a lot of hard work. A lot of hand labor, hand harvesting, hand pruning. It's very risky, but it's also very rewarding when the plan comes together and you accomplish what you had planned."
Farming isn't an easy job, but Tim finds it incredibly fulfilling. "I am in love with the miracle of farming. We take a field that doesn't look good and we turn it into a thing of order and beauty. We also grow and produce the most nutritional thing that human beings can eat. I can't think of a better thing to do in life."
How does Baloian Farms give back to their community?
Tim Baloian's faith has shaped the way he leads his company – and his life. "God has blessed us, blessed the people in this family, blessed this business," Tim states. "I give all the credit to God." He is eager to give back to the community, and gets actively involved in a variety of charitable organizations, including Fresno Rescue Mission and Fresno State, Seeds in his Garden, and Bill Glass Prison Ministries.
What does the future look like for Baloian Farms?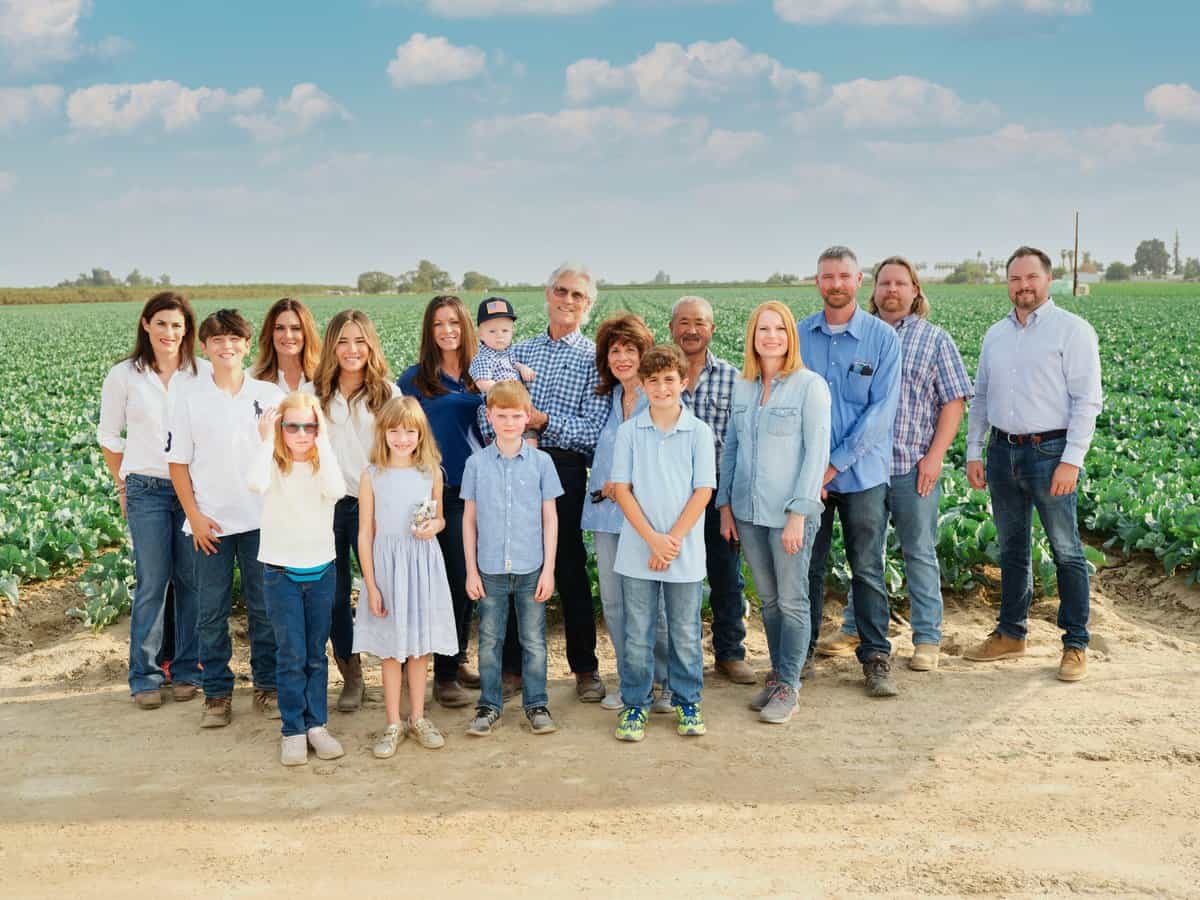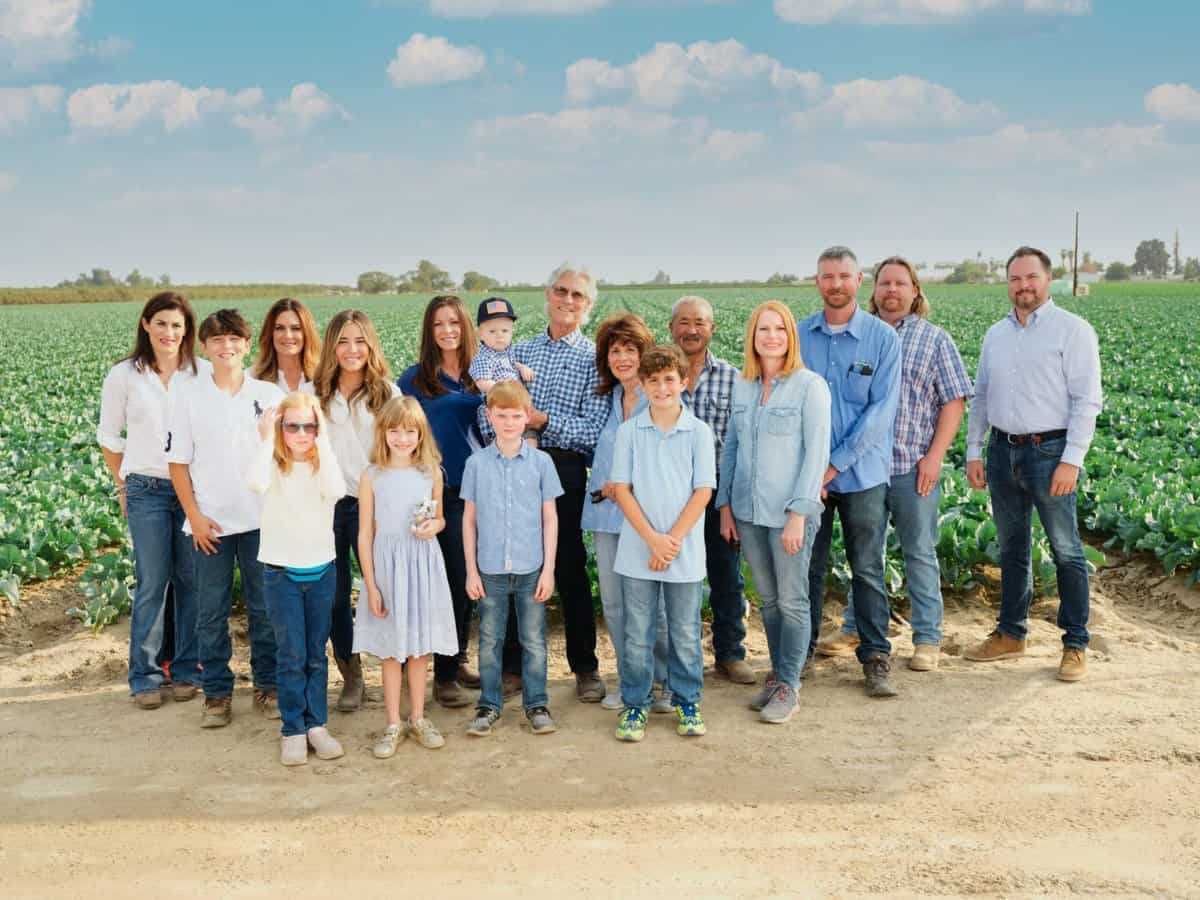 With a fifth generation of Baloians waiting in the wings, Tim is incredibly enthusiastic about the farm's future . "I think the future is fantastic because people have to eat," Tim explains. "We're always looking for new markets, new customers, new areas to grow. We're always trialing new varieties to find the latest and greatest. If anyone can figure out how to do that, and stay in business, that's us".
Recipe Inspo!
Baloian Farms grows peppers, eggplants, sweet onions, zucchini and yellow squash. Check out some of our favorite ways to enjoy Baloian Farms produce at home!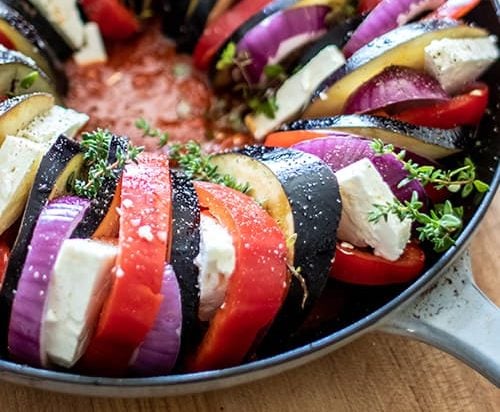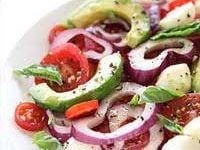 Sophia La Rosa onions add a special touch to this delicious caprese salad from Baloian Farms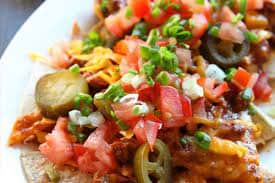 Pampered Nachos from Baloian Farms are an easy appetizer, of a fun addition to Taco Night.
Article by Hilary Rance. Photography courtesy of Hilary Rance and Baloian Farms.